Inku Crate is a monthly paper and stationery subscription box from Japan Crate. You can get the box for $35.95 per month, and there's also an option to get a 3-month, 6-month, or 12-month prepaid subscription. Each month, the box includes a selection of 6-8 Japanese stationery items like notebooks, planners,  pencils, pens, markers, stickers, office supplies, and even origami paper and other fun accessories.
DEAL: Get $3 off on your first box! Use this link and coupon code HELLO.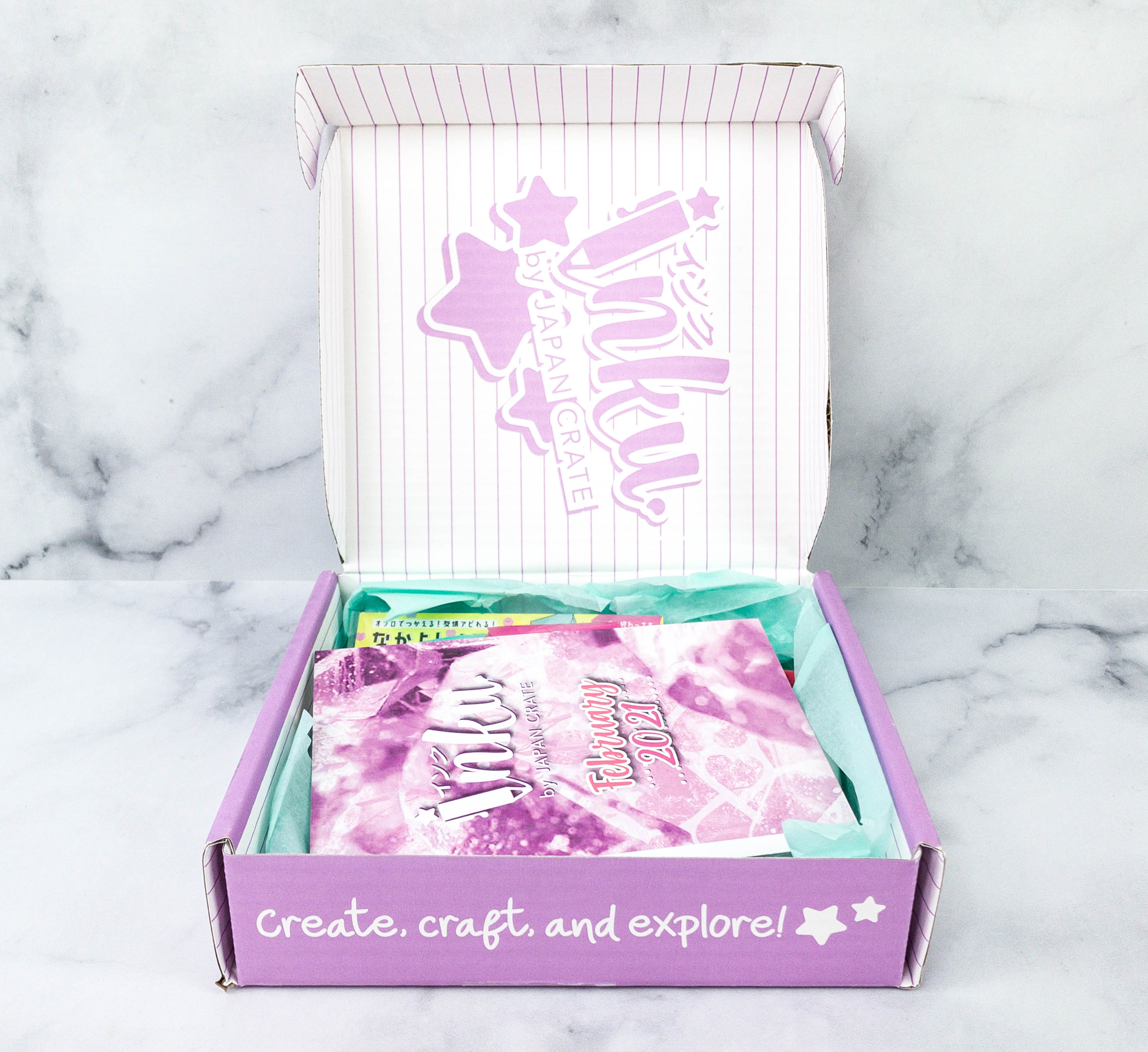 Everything fits in this small box!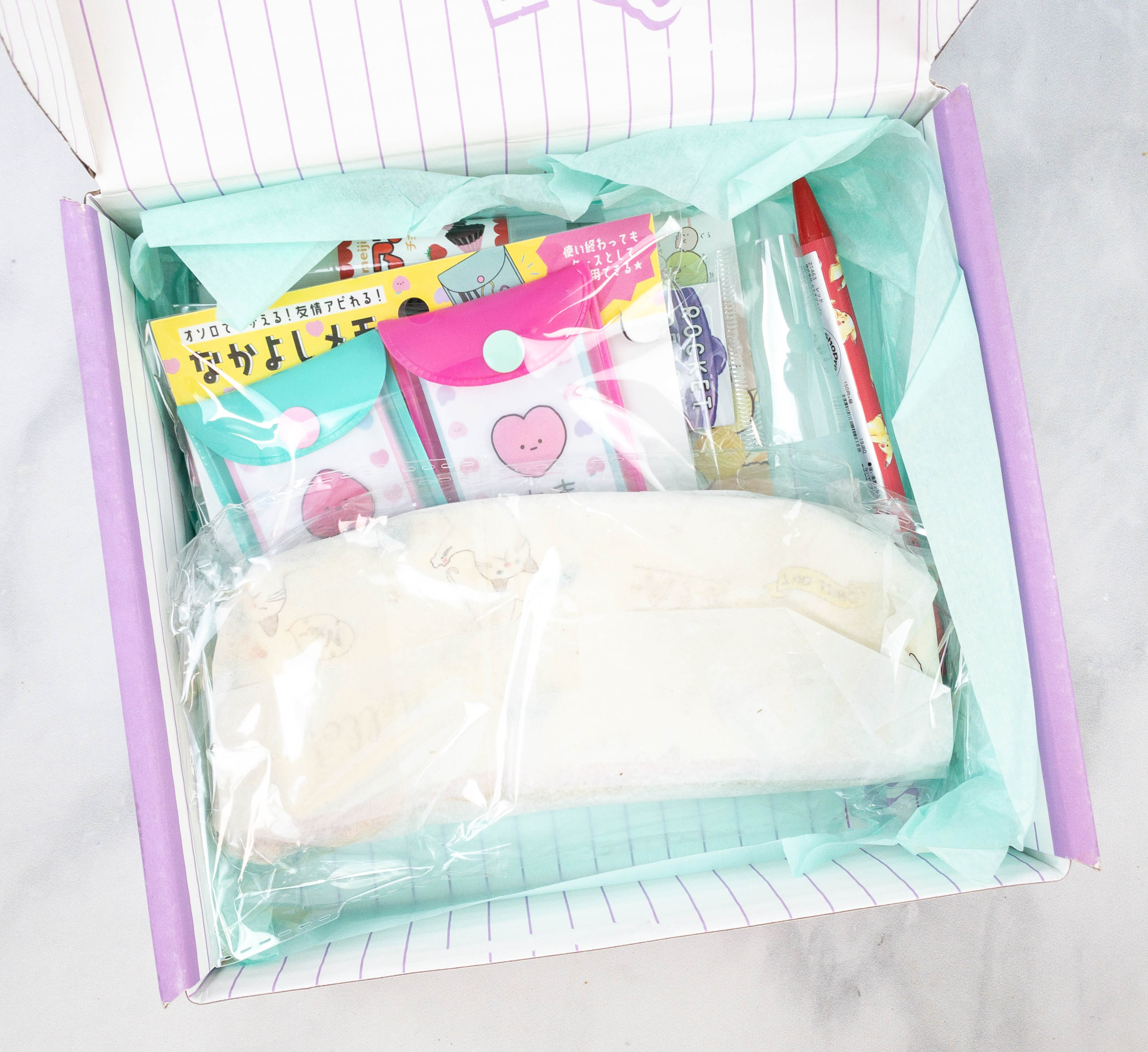 The items were wrapped in tissue paper.
The box also includes a booklet.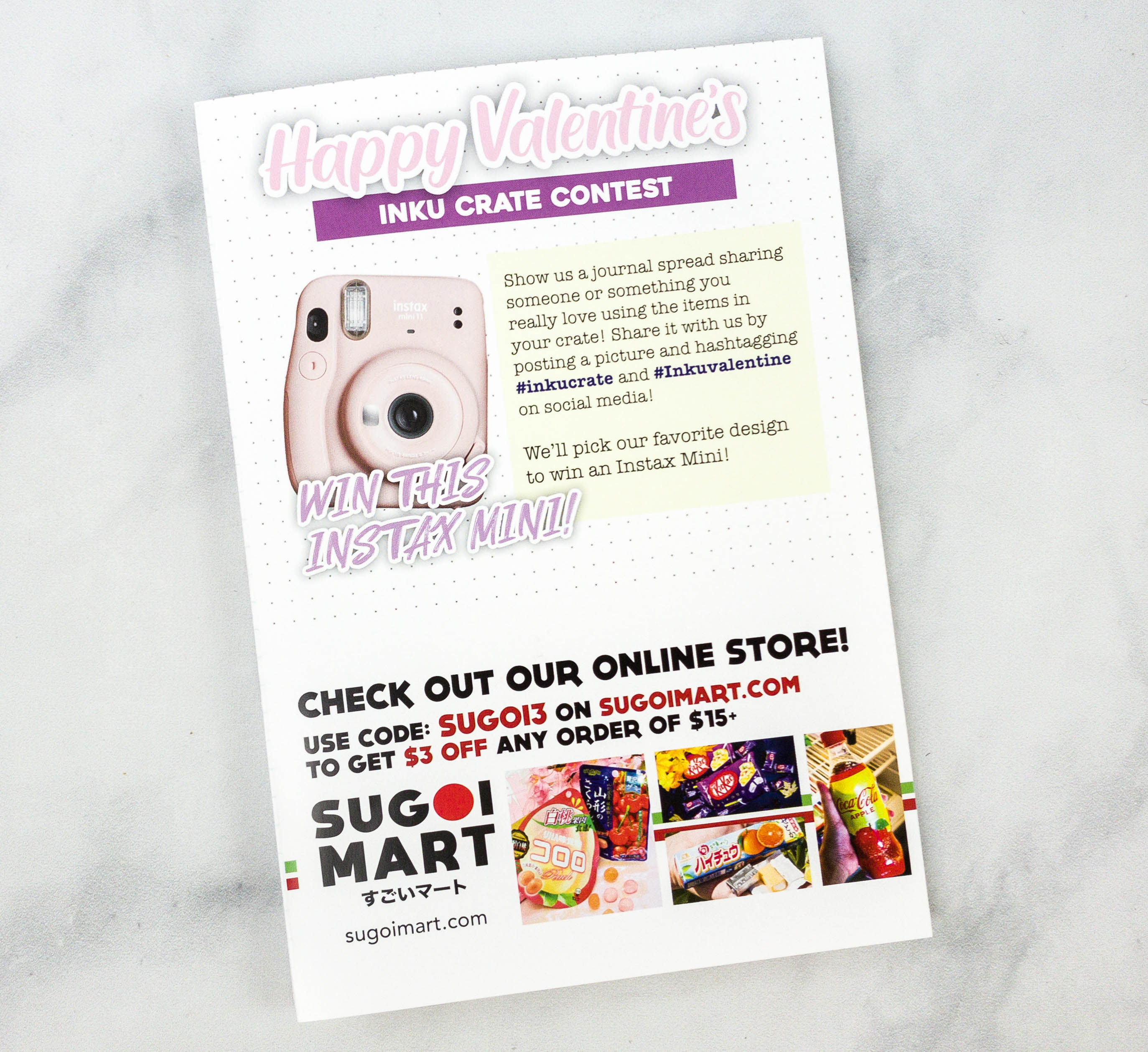 They also included an ad for Sugoi Mart!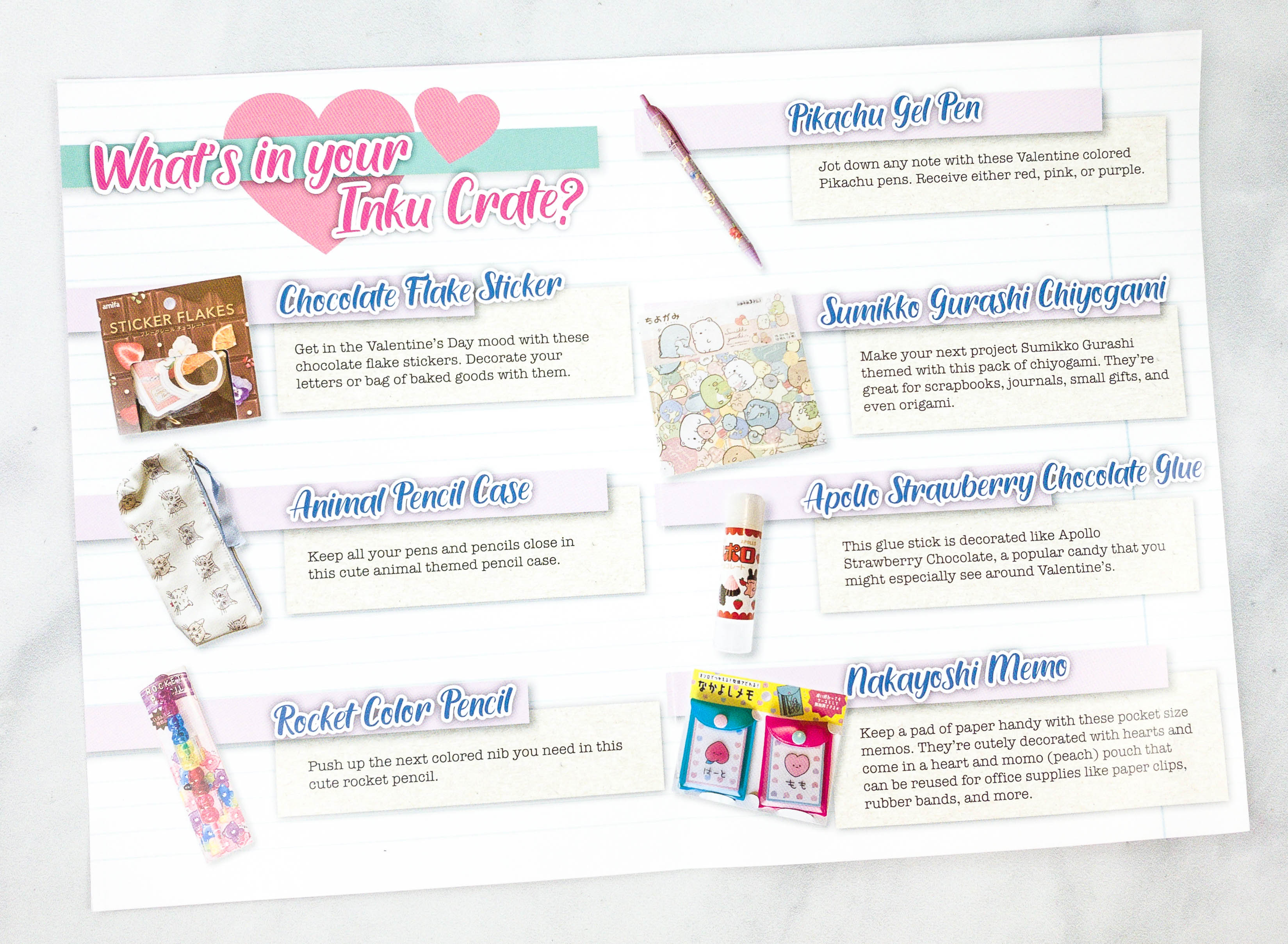 Inside the booklet, there's a list of all the items in the box, plus some brief descriptions for each of them.
Everything in my box!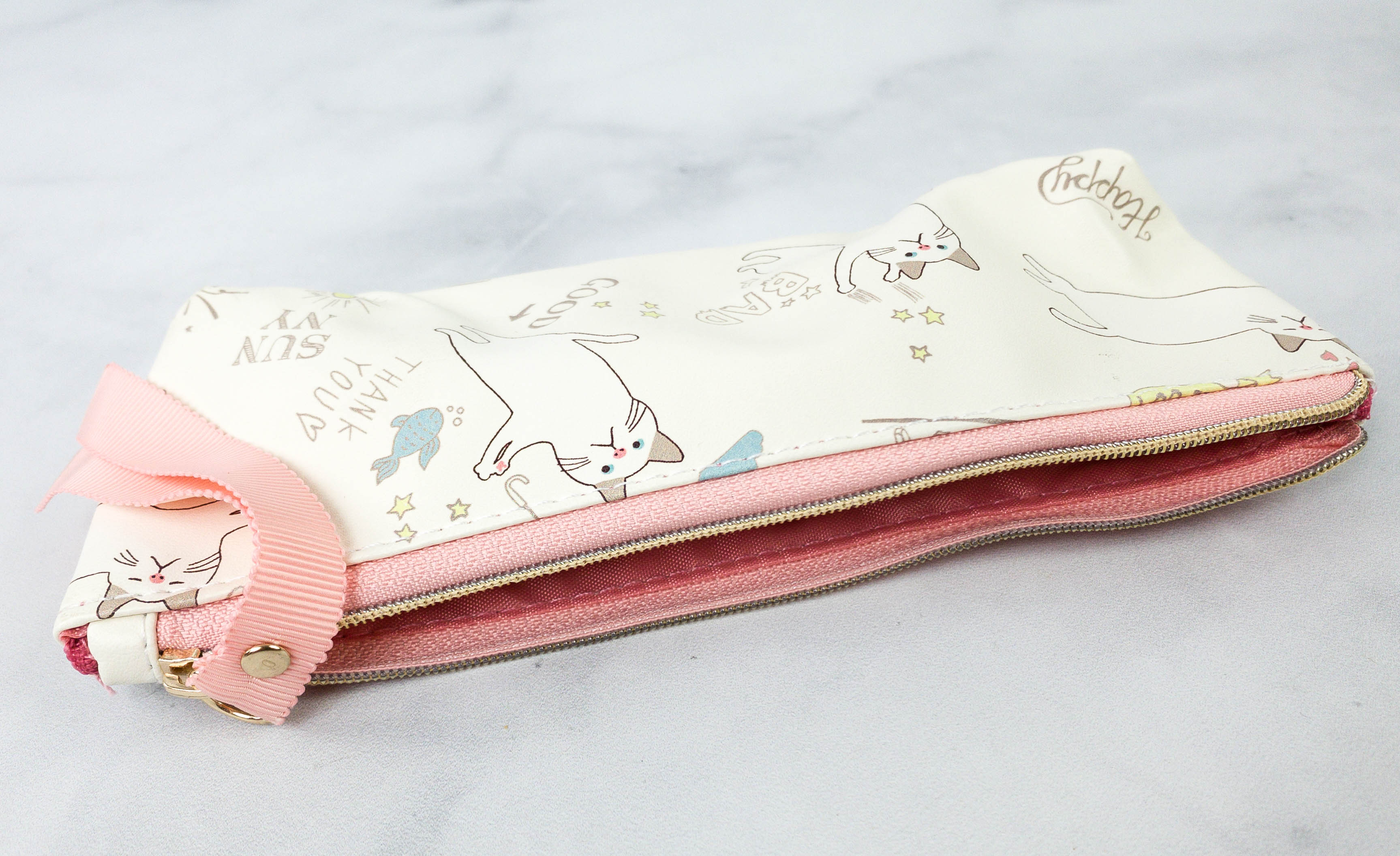 Animal Pencil Case. It's a cute pencil case where I can put my favorite writing tools, making them easy to bring on-the-go.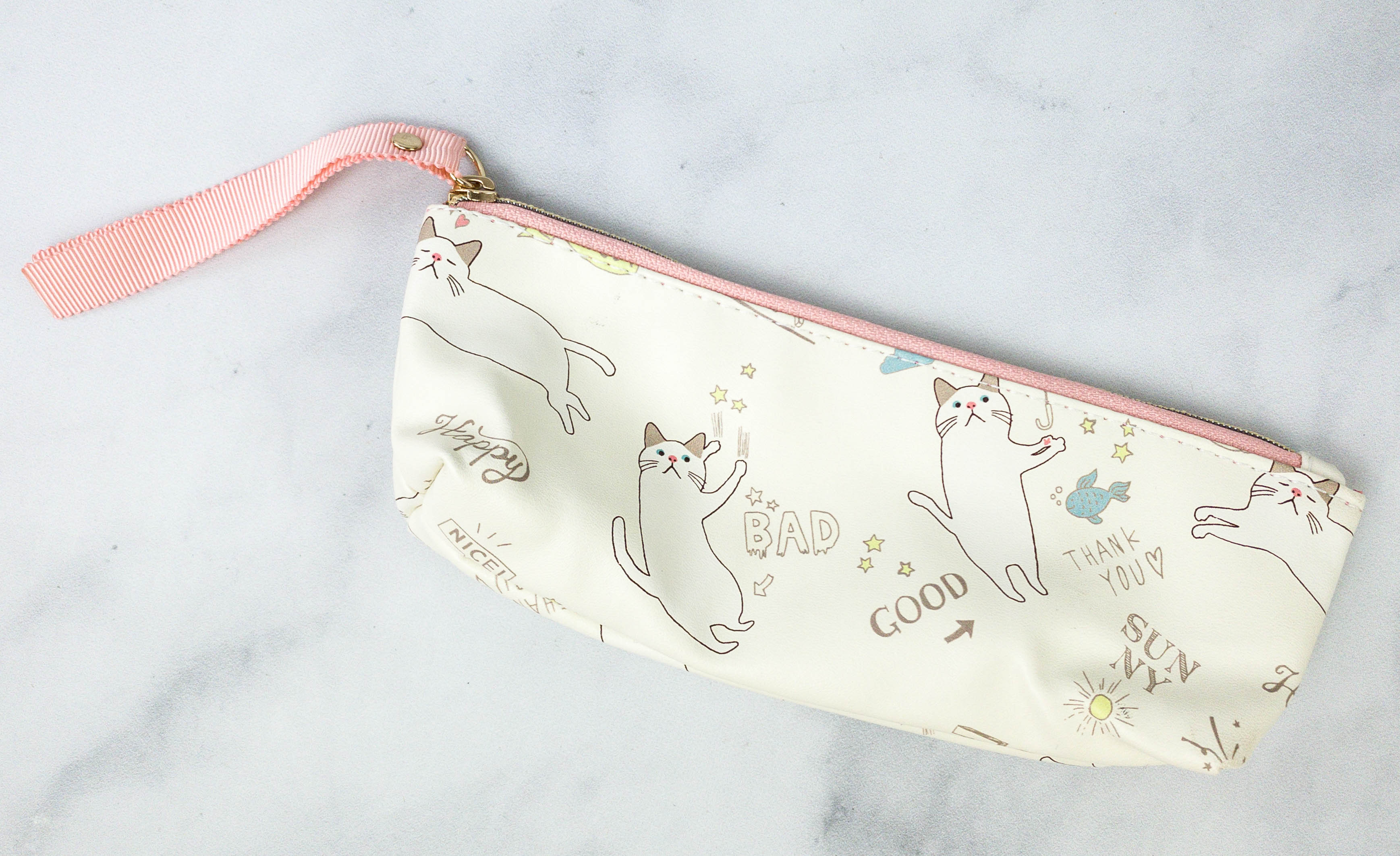 The print features a lot of adorable cat illustrations. So adorable!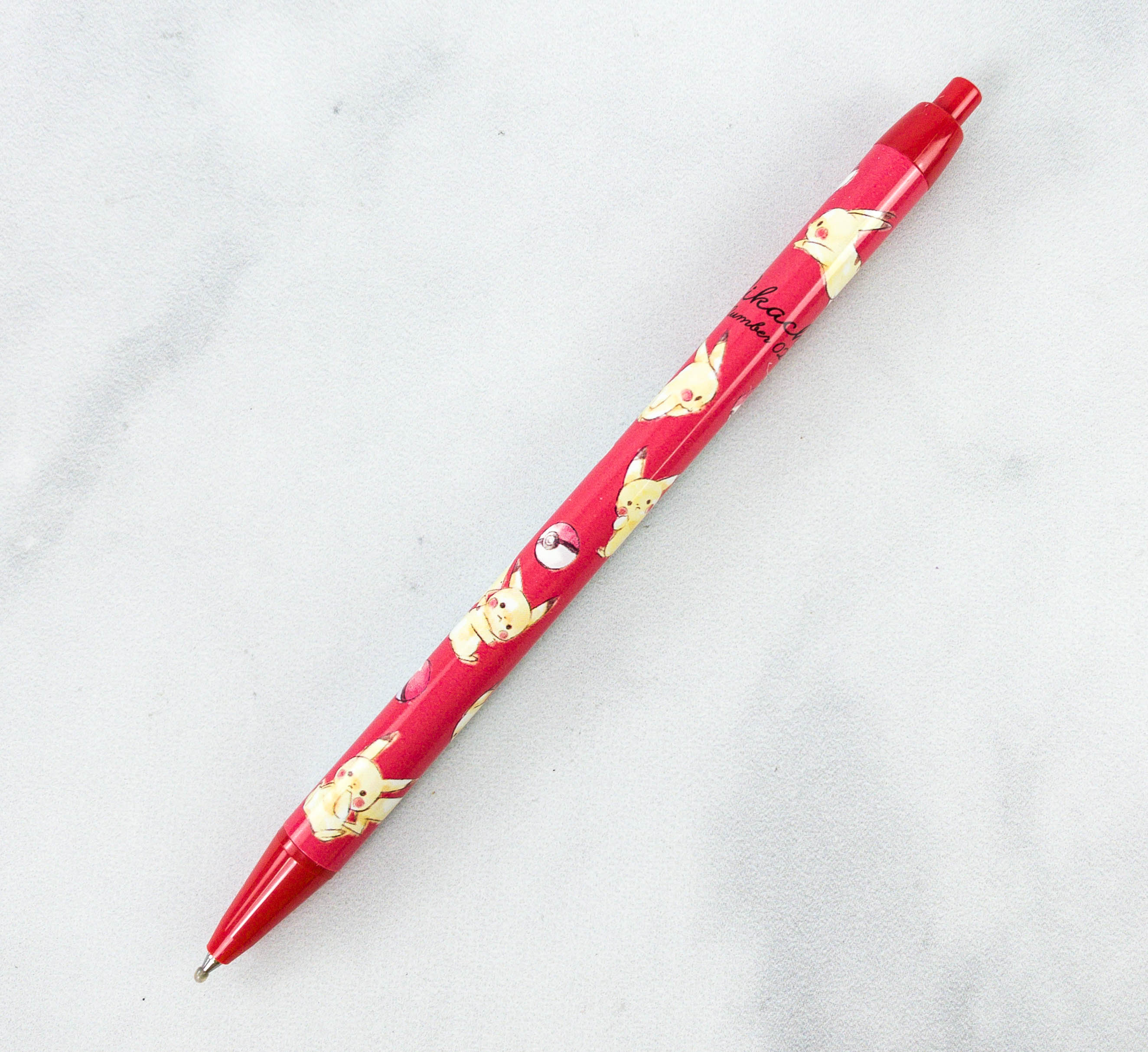 Pikachu Pen. Jotting down notes is more fun with this Pokemon-themed pen. It features Pikachu, one of the main characters in the series!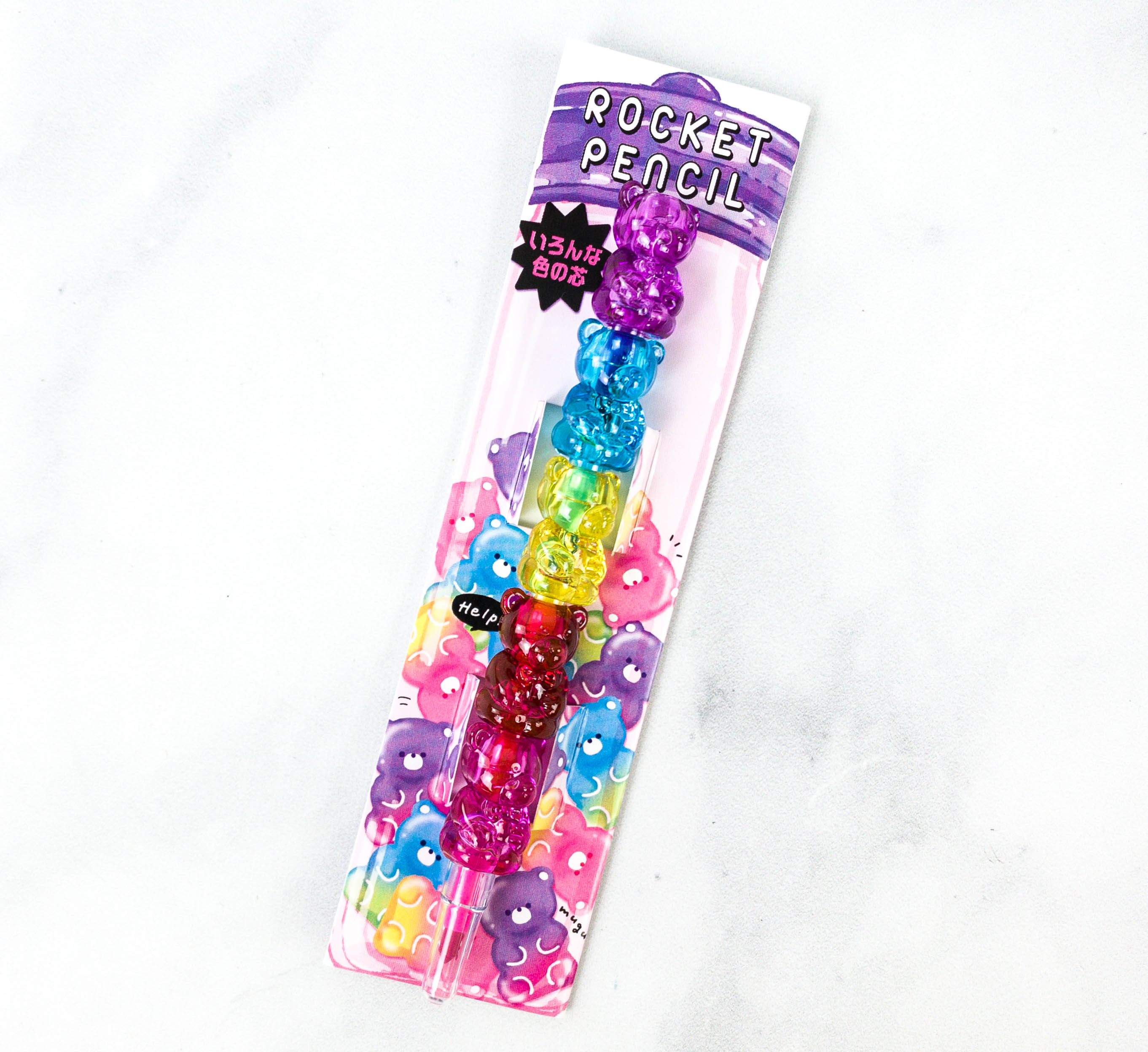 Rocket Color Pencil. The box also included a cute, stackable colored pencil!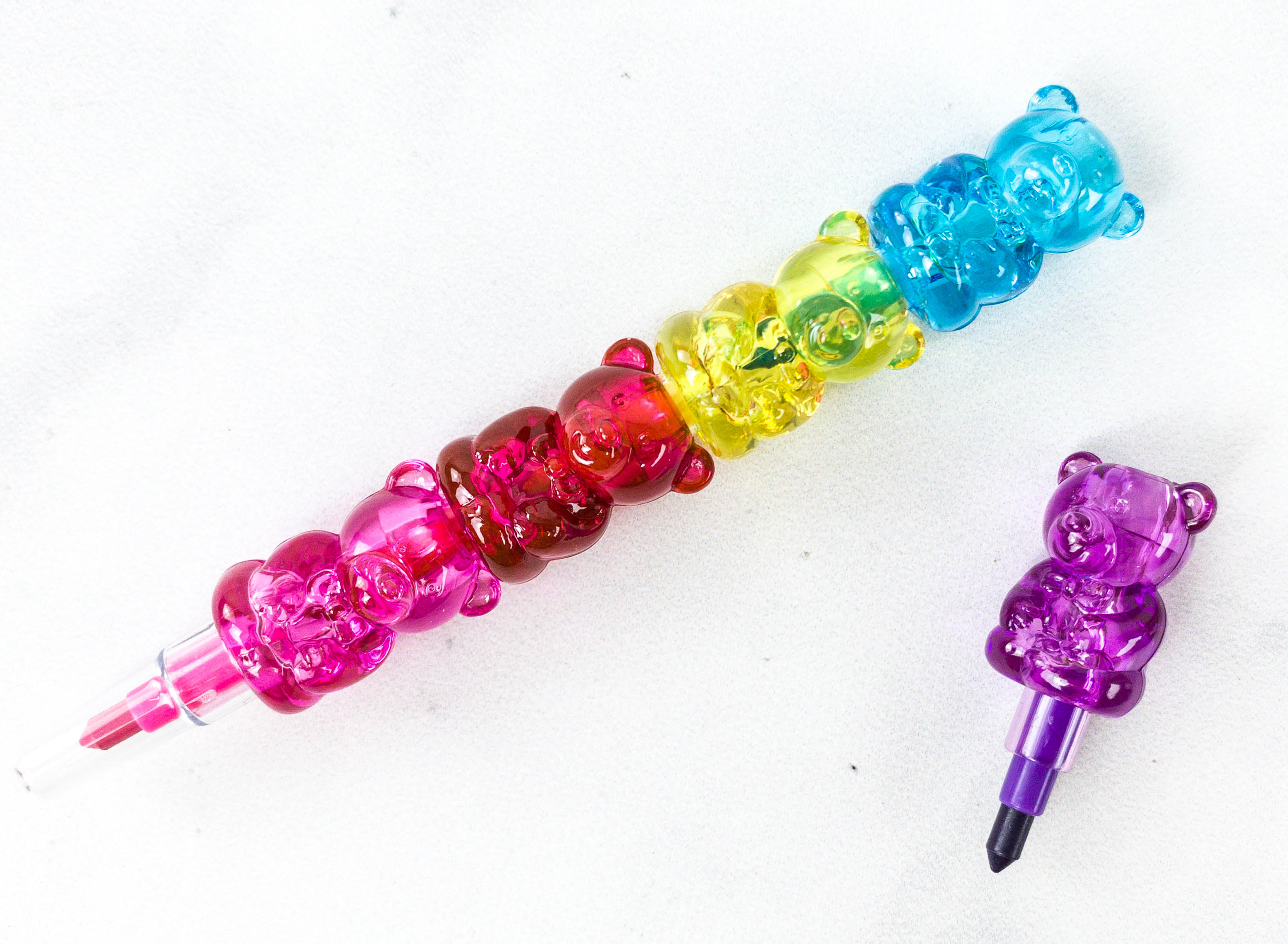 These bear shaped nibs allows me to easily switch colors. This pencil is just too cool!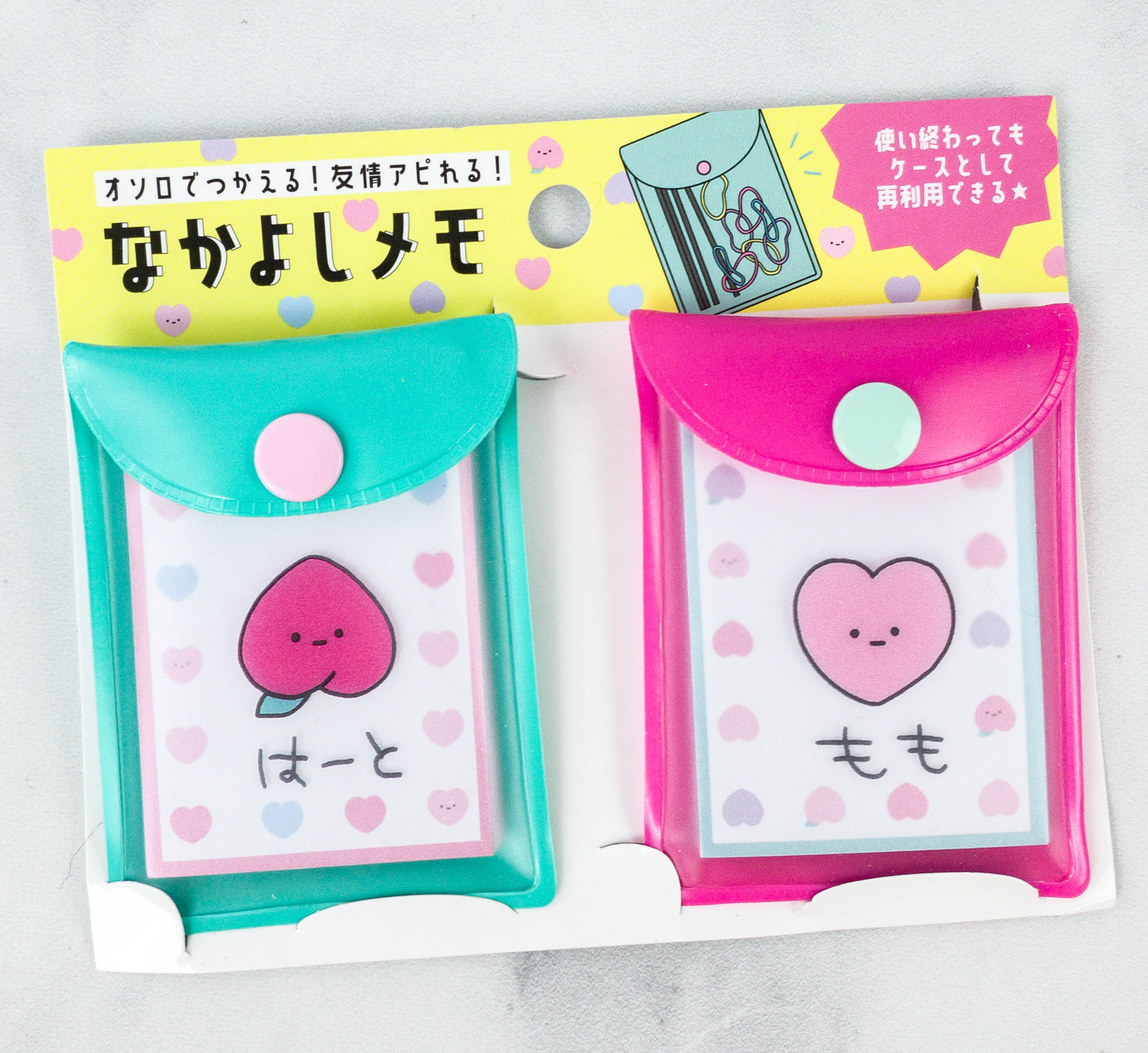 Nakayoshi Memos. Whether for journaling or simply for writing down daily reminders, these pocket sized memo pads are pretty useful. They sent me 2 packs, one in a blue green envelope and the other one in a hot pink envelope.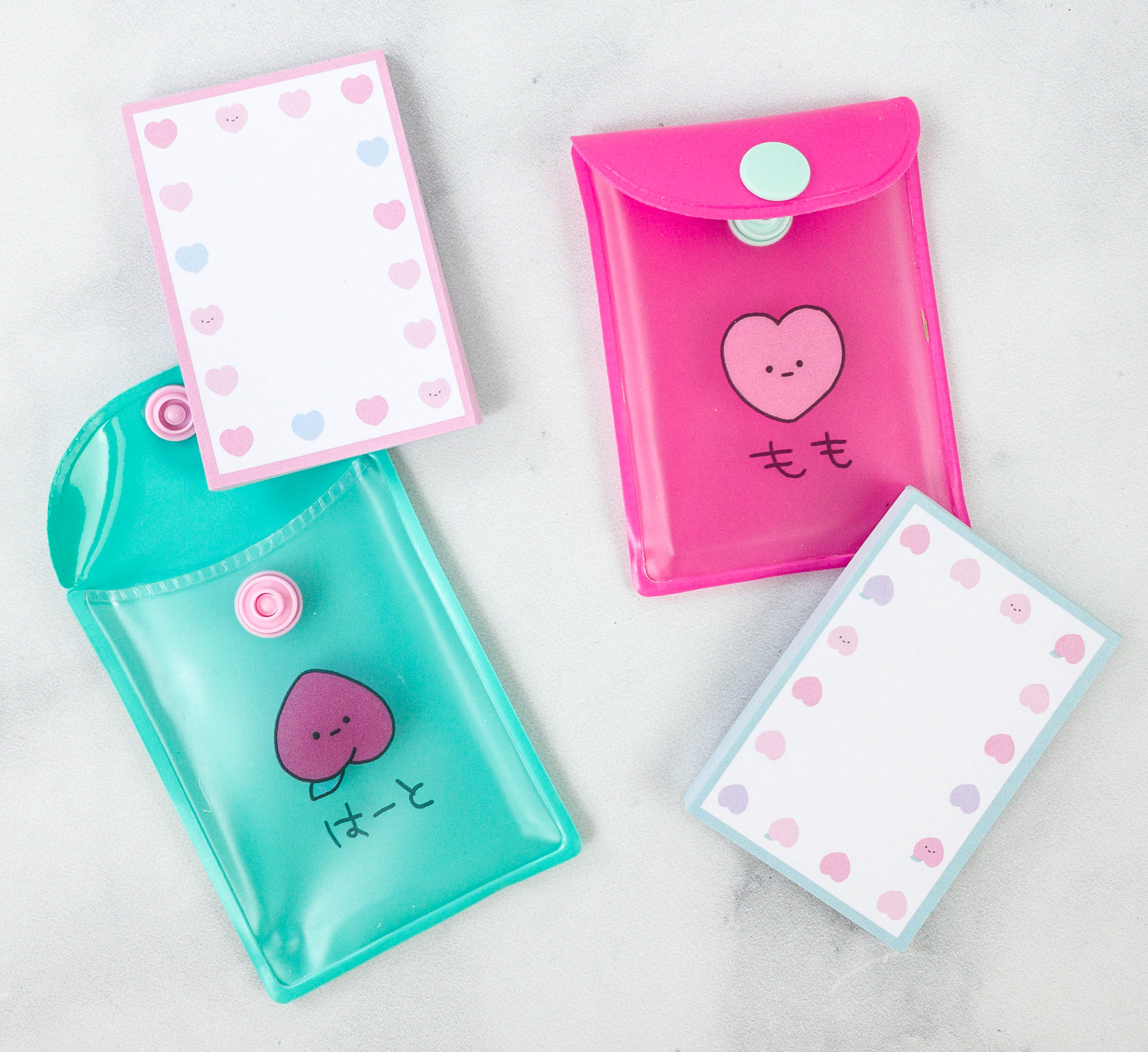 The pads have colorful heart prints. I love the pastel colors on them as well!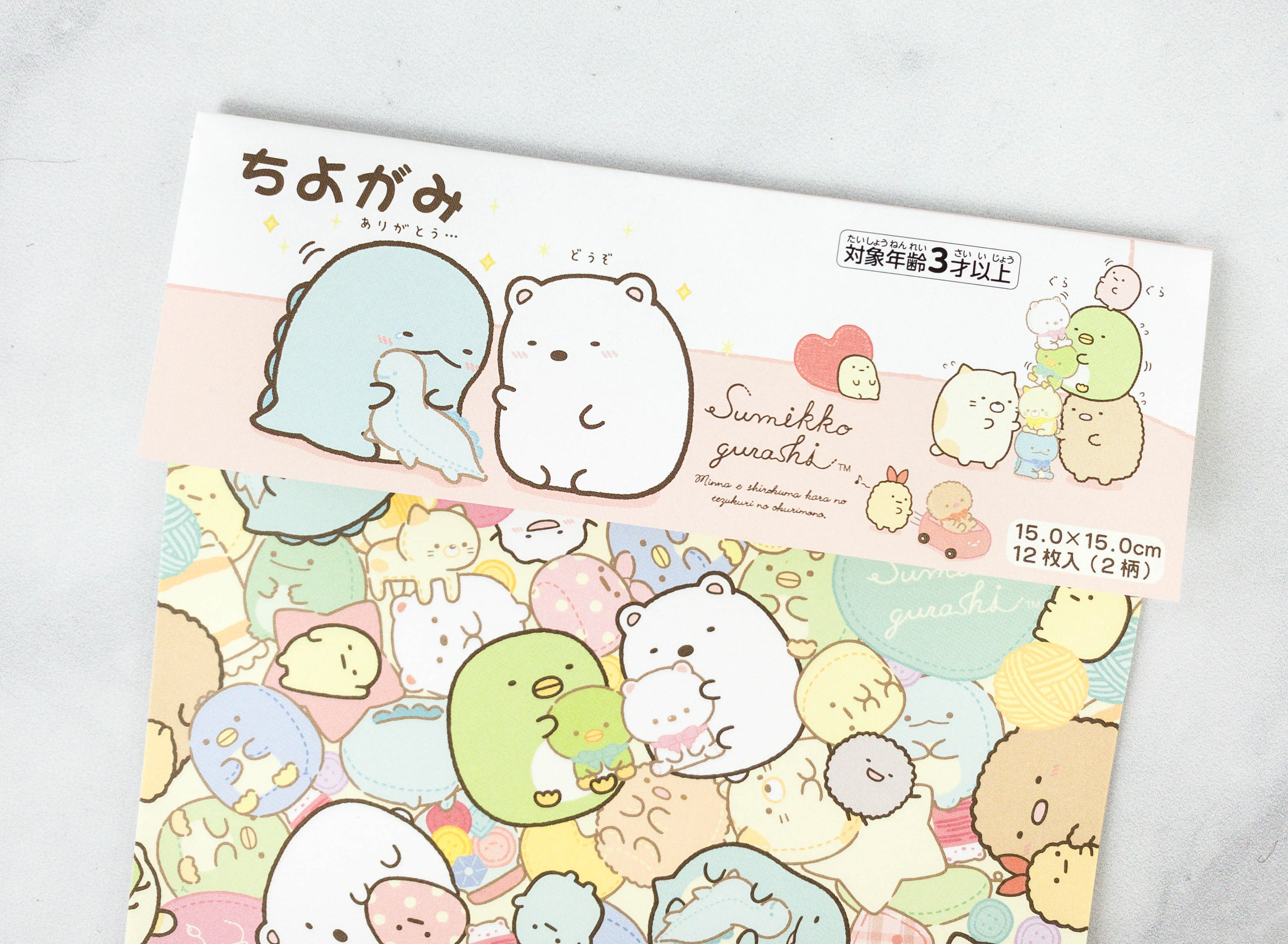 Sumikko Gurashi Chiyogami. Here's a pack of chiyogami paper featuring Sumikko Gurashi! Chiyogami paper is a washi paper inspired by Kimono fabric.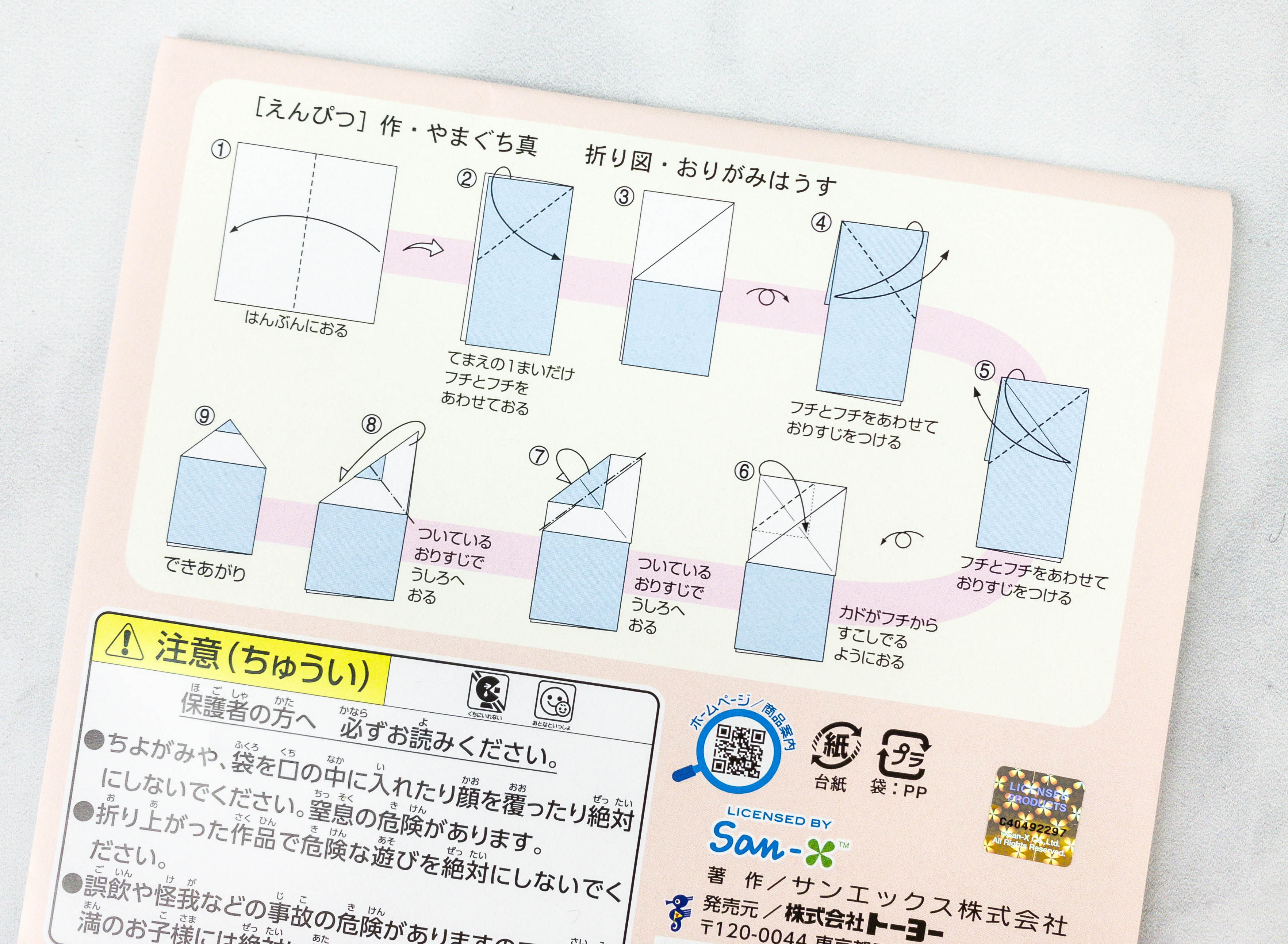 The packaging also has a simple origami tutorial using the chiyogami paper.
There are 2 Sumikko Gurashi designs in the pack and I like them both. Aside from making origami, these can be used for collages and scrapbooks as well.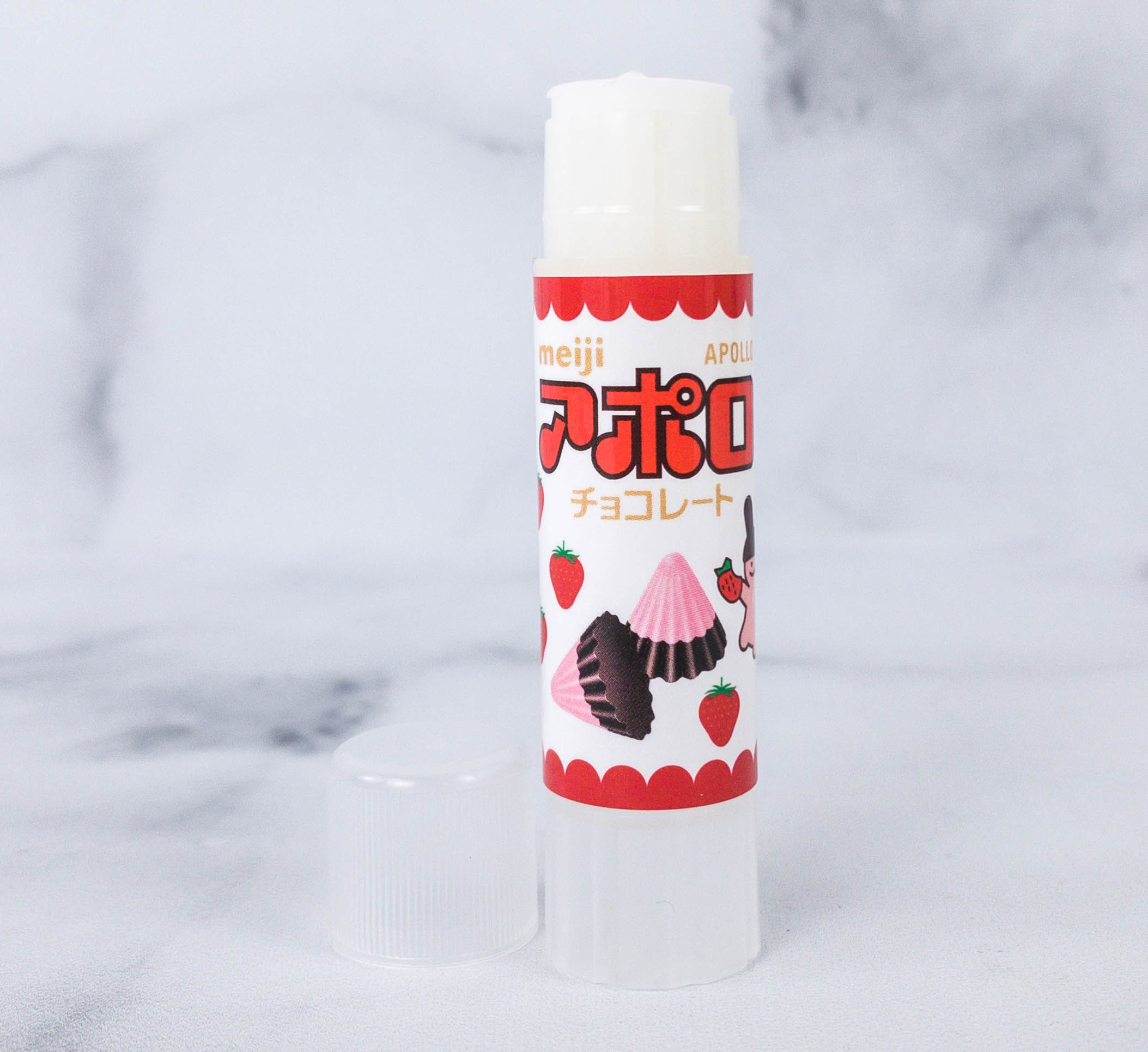 Apollo Strawberry Chocolate Glue. I have a lot of glue sticks, but they are not as unique as this one which is designed to look like the packaging of the famous Apollo Strawberry Chocolate! How cute!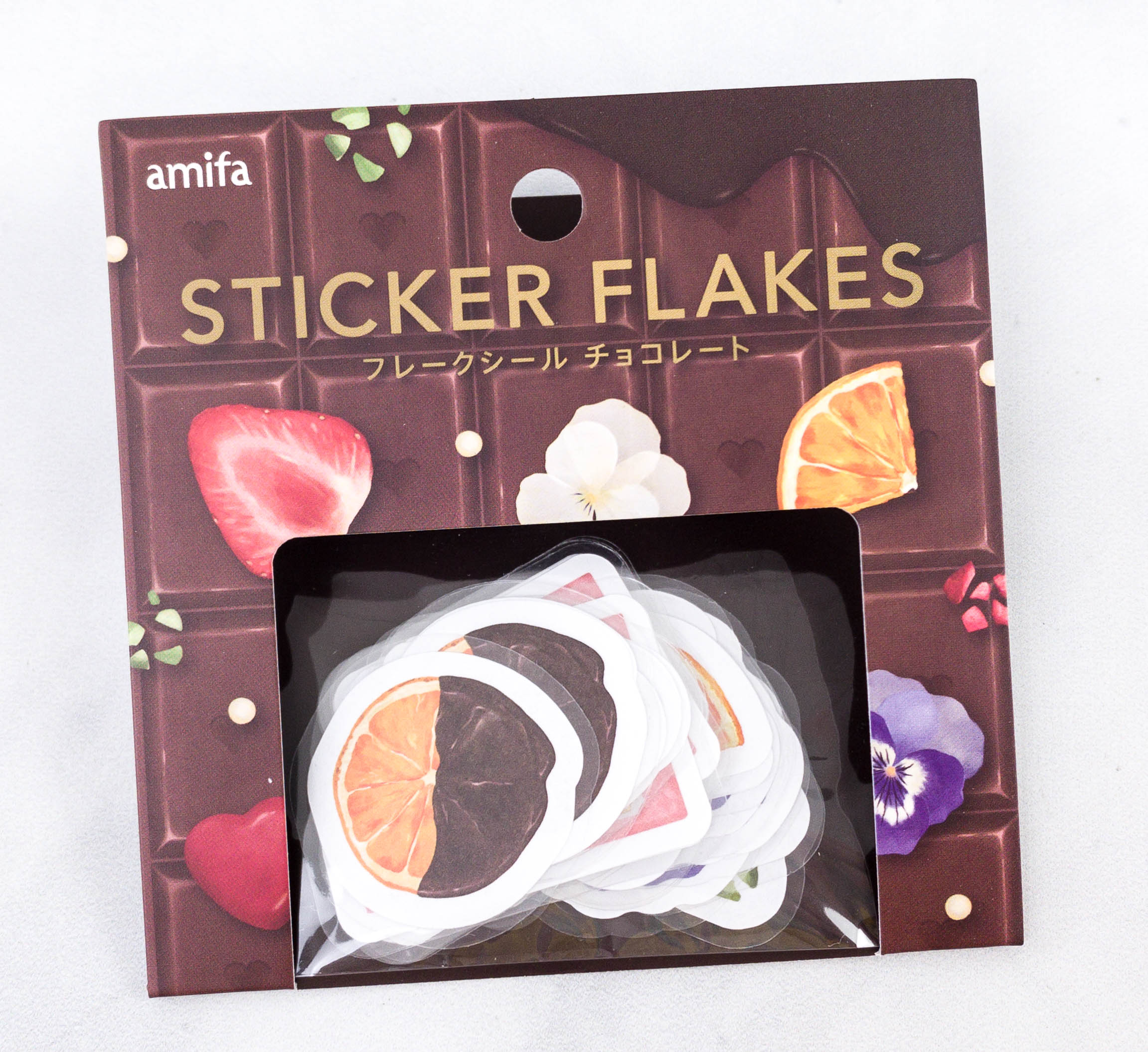 Chocolate Flake Sticker. They also sent me a pack of chocolate flake stickers. These are great as journal decor or even for sealing letters!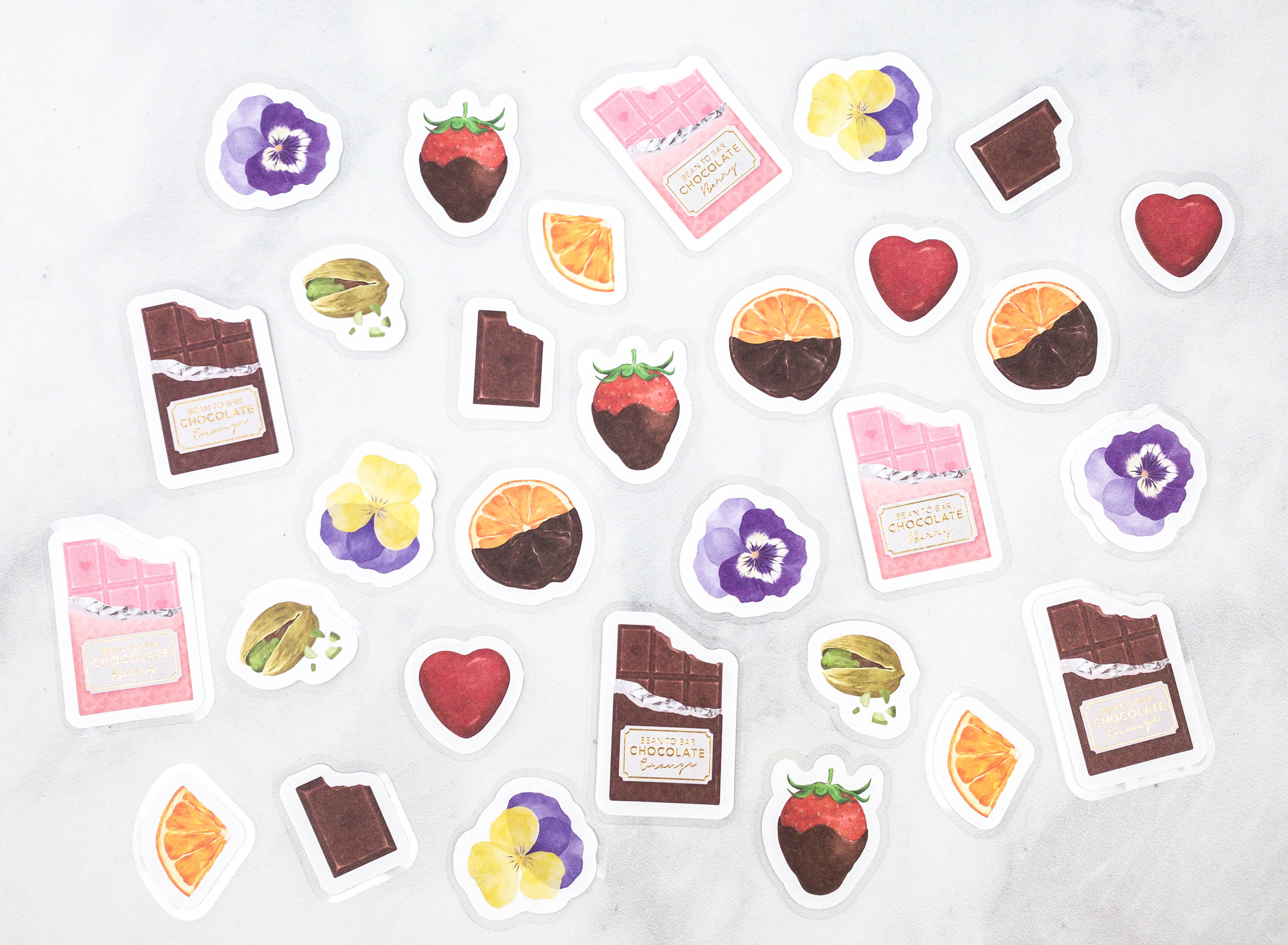 Here are all the designs! They all look lovely, and my favorites are the pink and brown chocolate bars!
This month's stationery items are overflowing with cuteness and I love them all! The stickers, memo pads, and chiyogami paper are my favorites because I love decorating my journals and they fit the job perfectly. The glue stick design is also really cool, as well as the stackable colored pencils. If you're also a stationery lover, this subscription would be a good way to get a fresh stash monthly. Japan makes some of the cutest stationery items and so far I've loved all the Japanese stationery I received from this box!
What do you think of Inku Crate?
Visit Inku Crate by Japan Crate to subscribe or find out more!