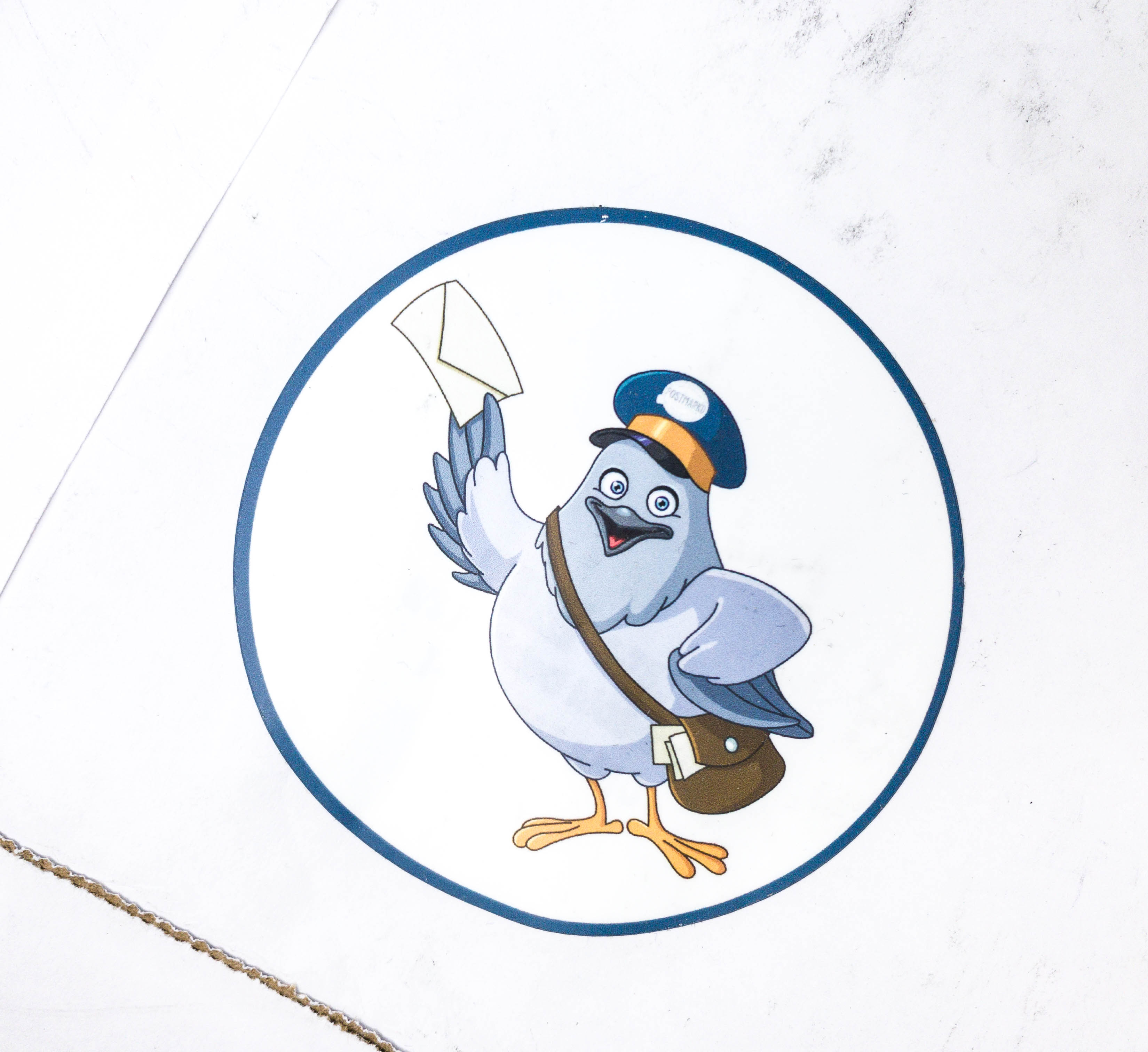 PostBox by Postmark'd Studio is a monthly paper & stationery subscription. Every box costs $25 a month plus shipping and contains a variety of handcrafted greeting cards, postcards, stamps, and other stationery items. There's a new theme to look forward to every month, and they even send random gifts on some months, so you don't want to miss a box! Also, you can save on longer subscription plans!
DEAL: Get 40% off or $10 off your first box when you sign up for a 3-month subscription. Use the code HS404ME.
The items were wrapped in tissue paper. It was sealed with a Postmark'd Studio sticker.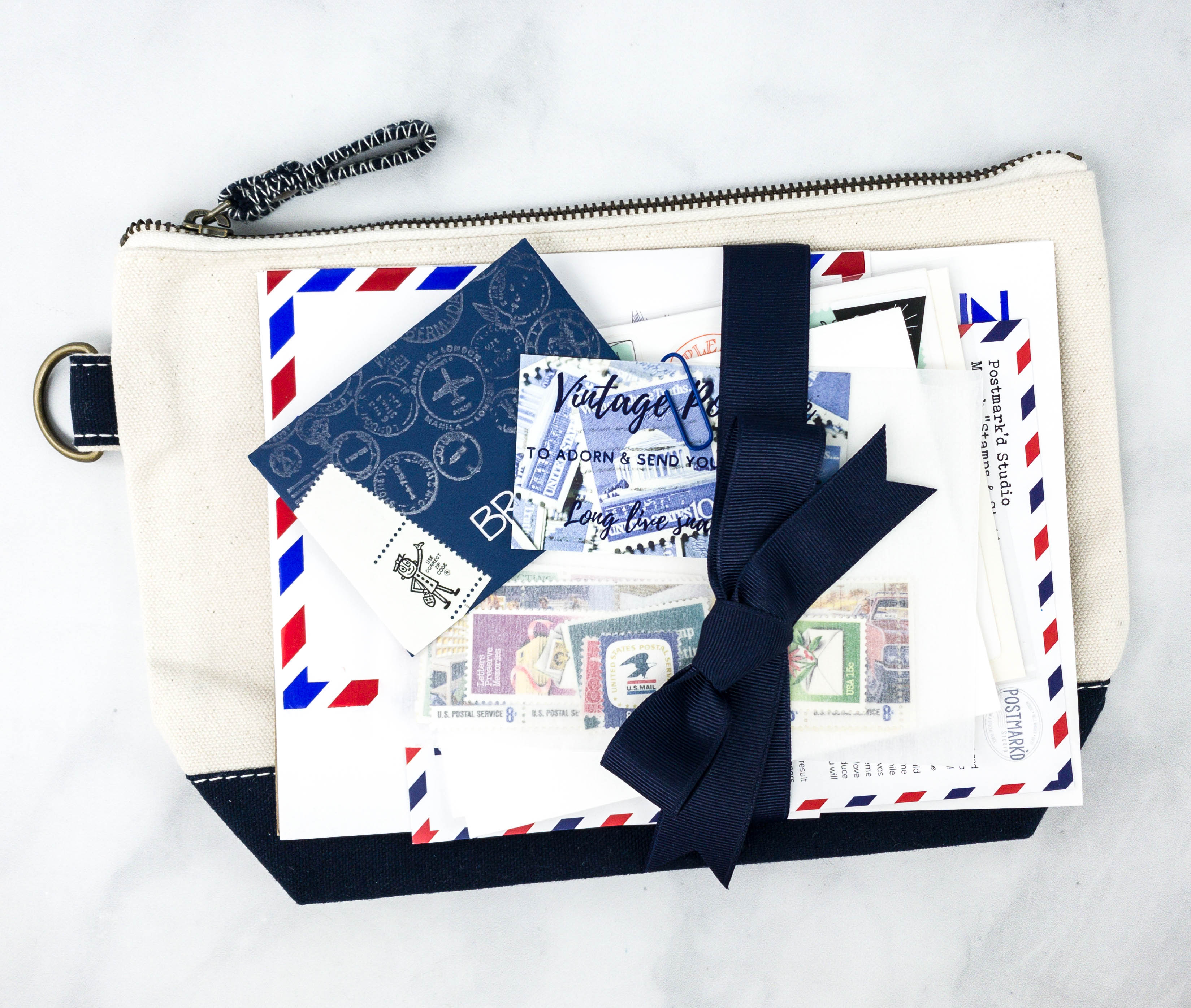 All of the items are securely wrapped with a cloth ribbon, still maintaining a classy look.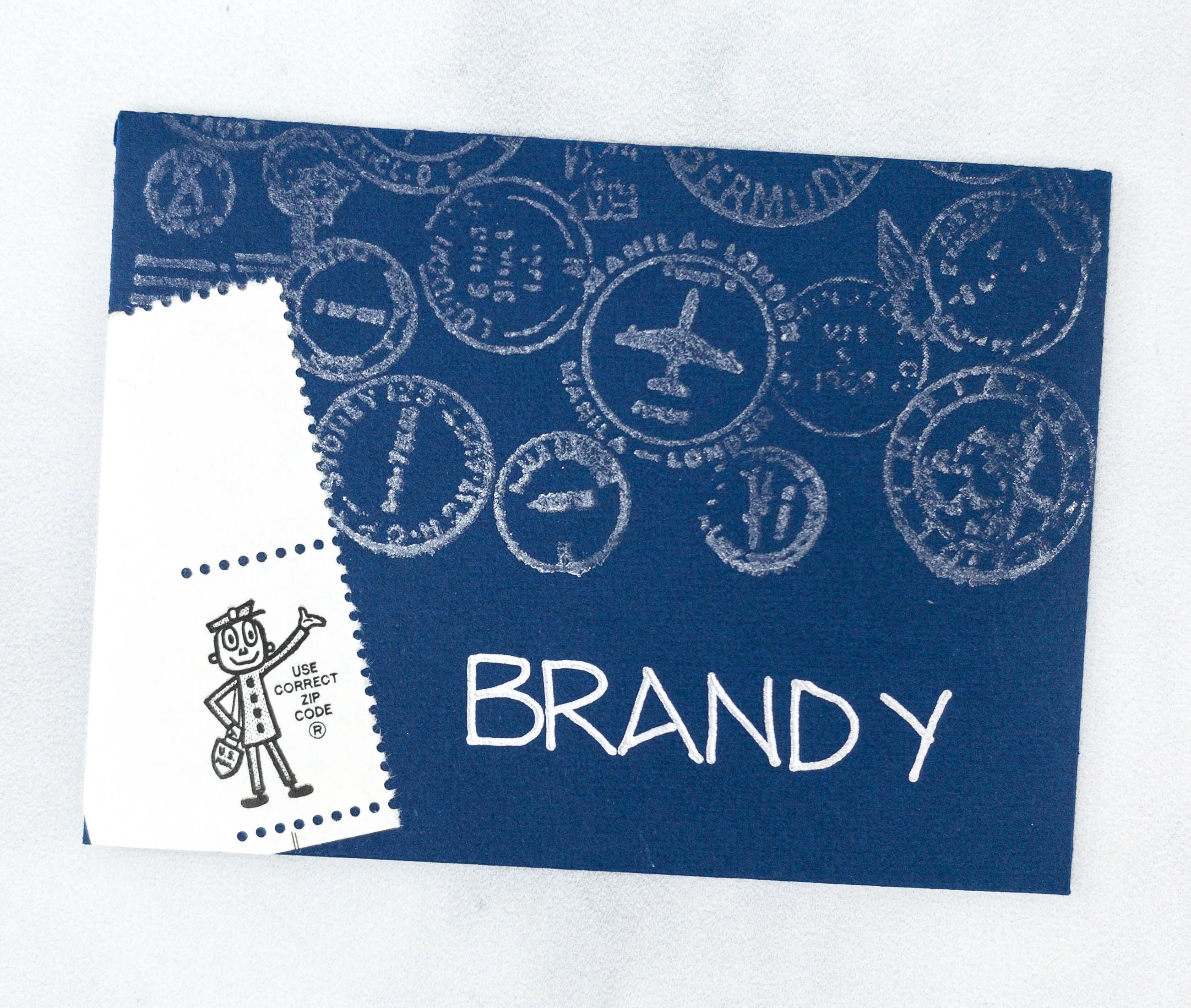 There's an included blue envelope, addressed to me.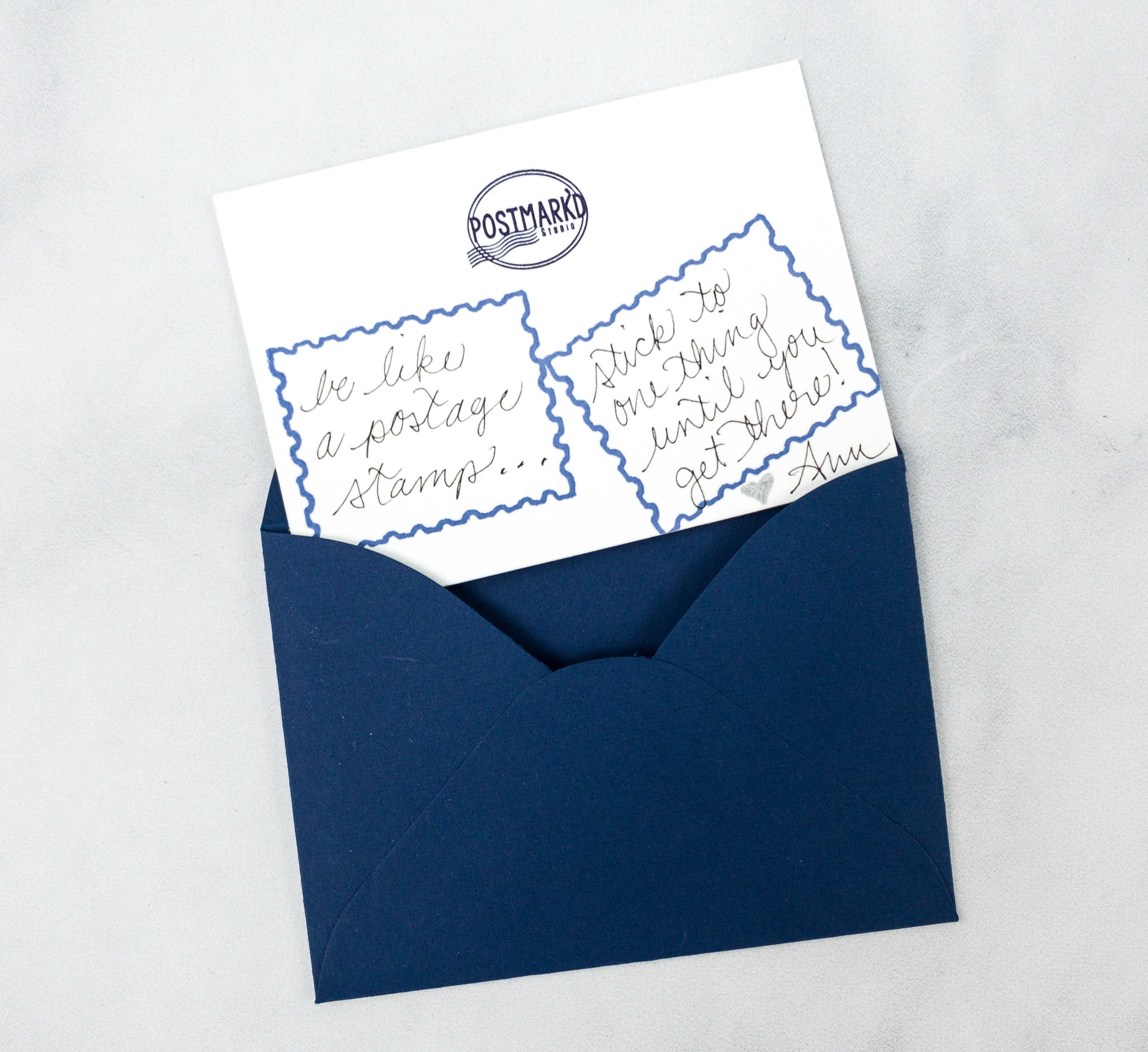 It's a note from one of the curators, Anne!
The information card lists all of the products in the box. The theme for March is Stamps & Stationery.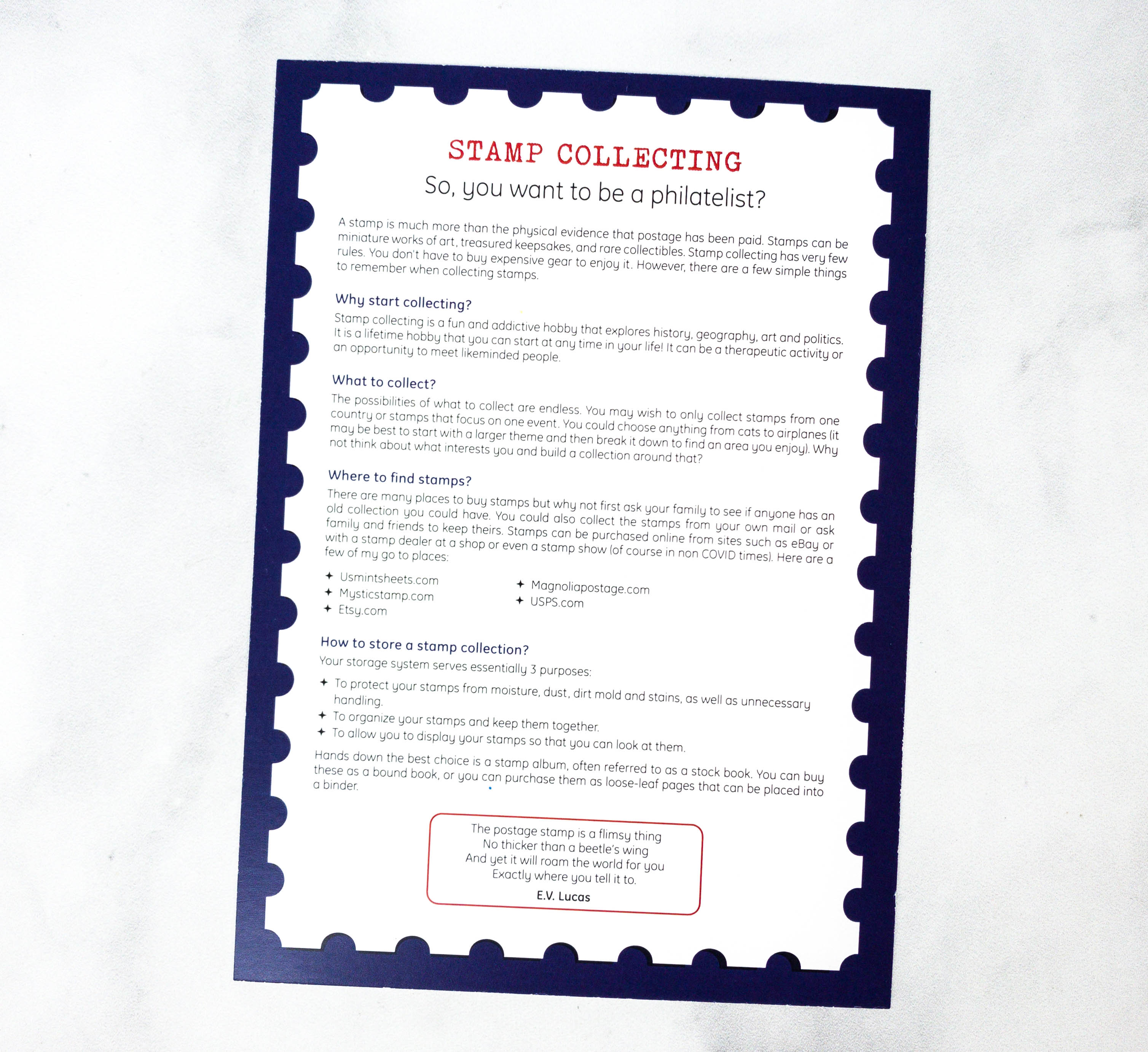 The flip side of the card contains information about stamp collecting!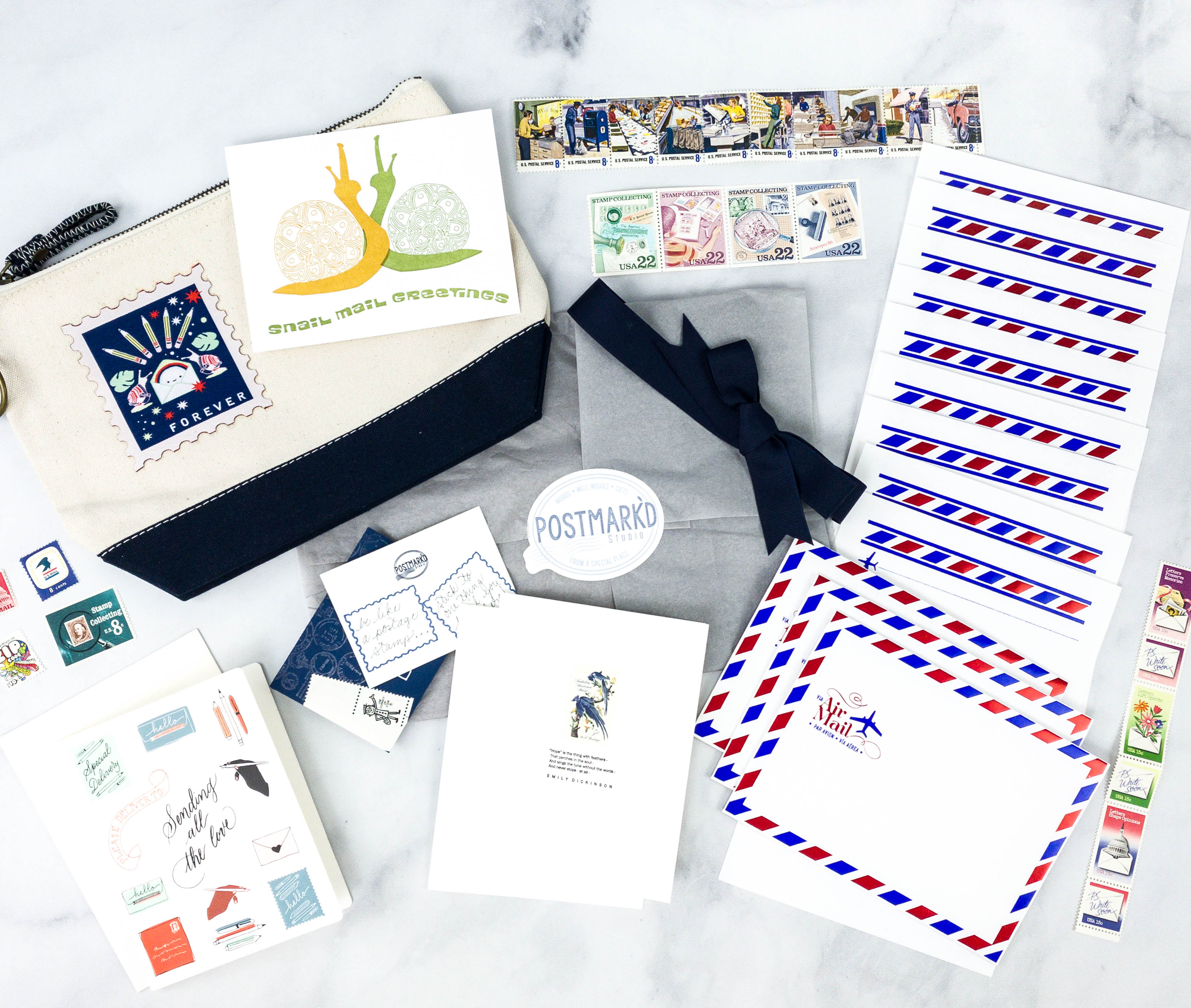 Everything in my box!
Artsy Doodad Canvas Pouch. This pouch was inspired by canvas mail bags, and it's the perfect place to store snail mail supplies! It can fit cards and stamps, and even pens!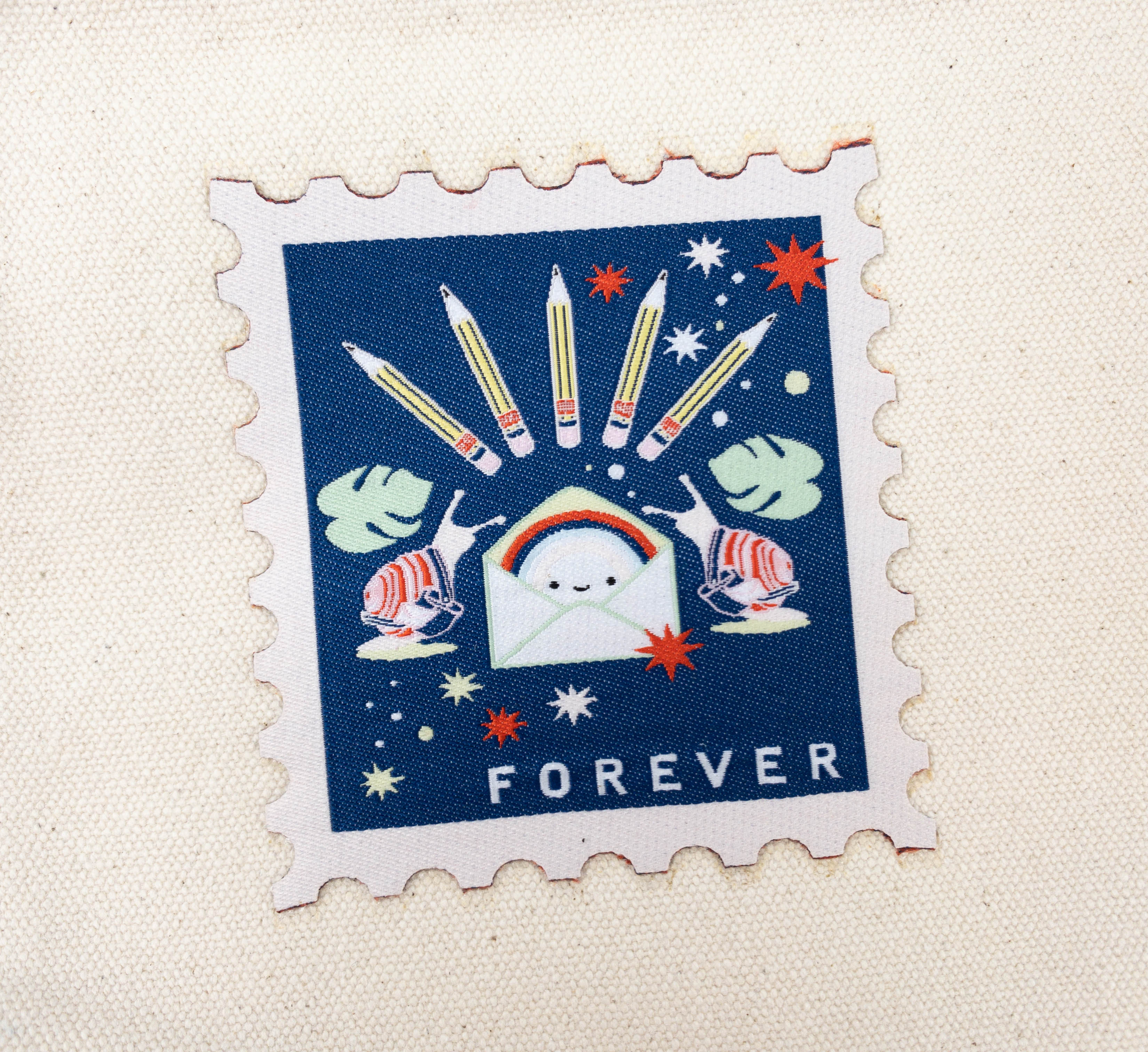 The postage stamp sticker in front adds a touch of cuteness to the pouch!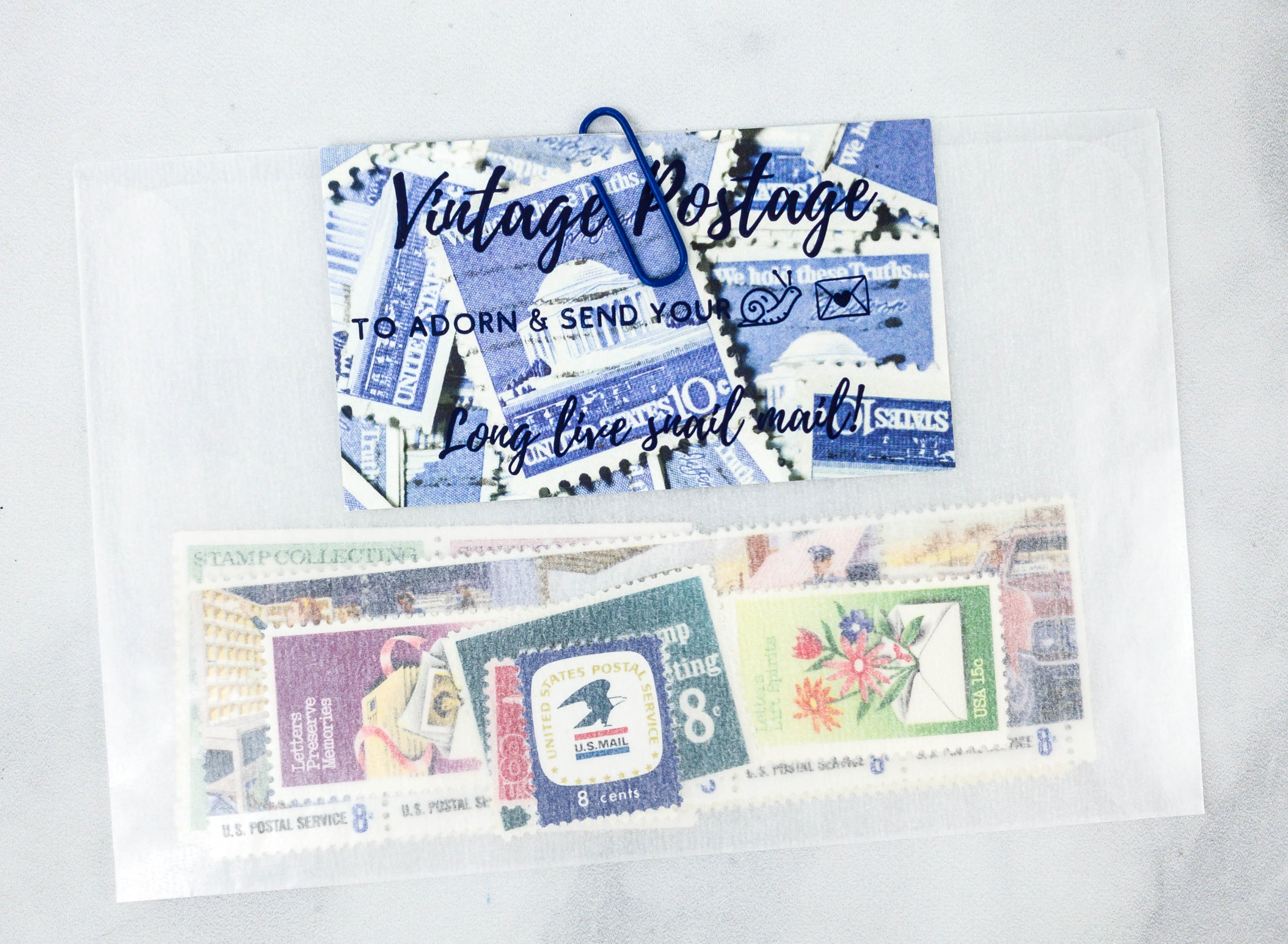 Postage Stamps. As always, they include postage stamps in every package!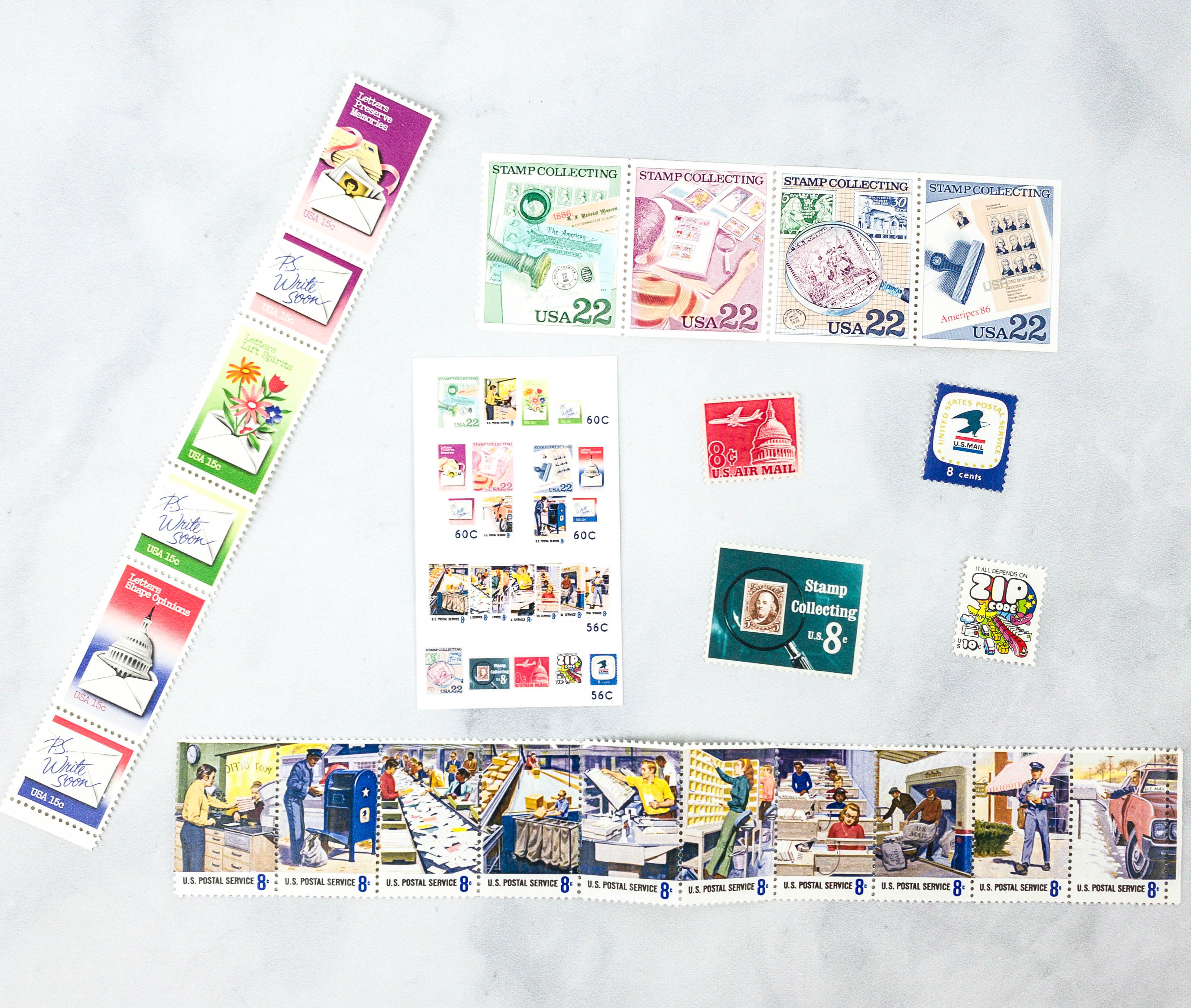 This month, they sent vintage stamps plus a card that lists their value.
Snail Mail Postcard. This cute postcard features snails featuring flower patterns on their respective shells. One is in yellow and the other is in green, and below them is a text that says "snail mail greetings"!
You can write a personal message at the back, along with the recipient details.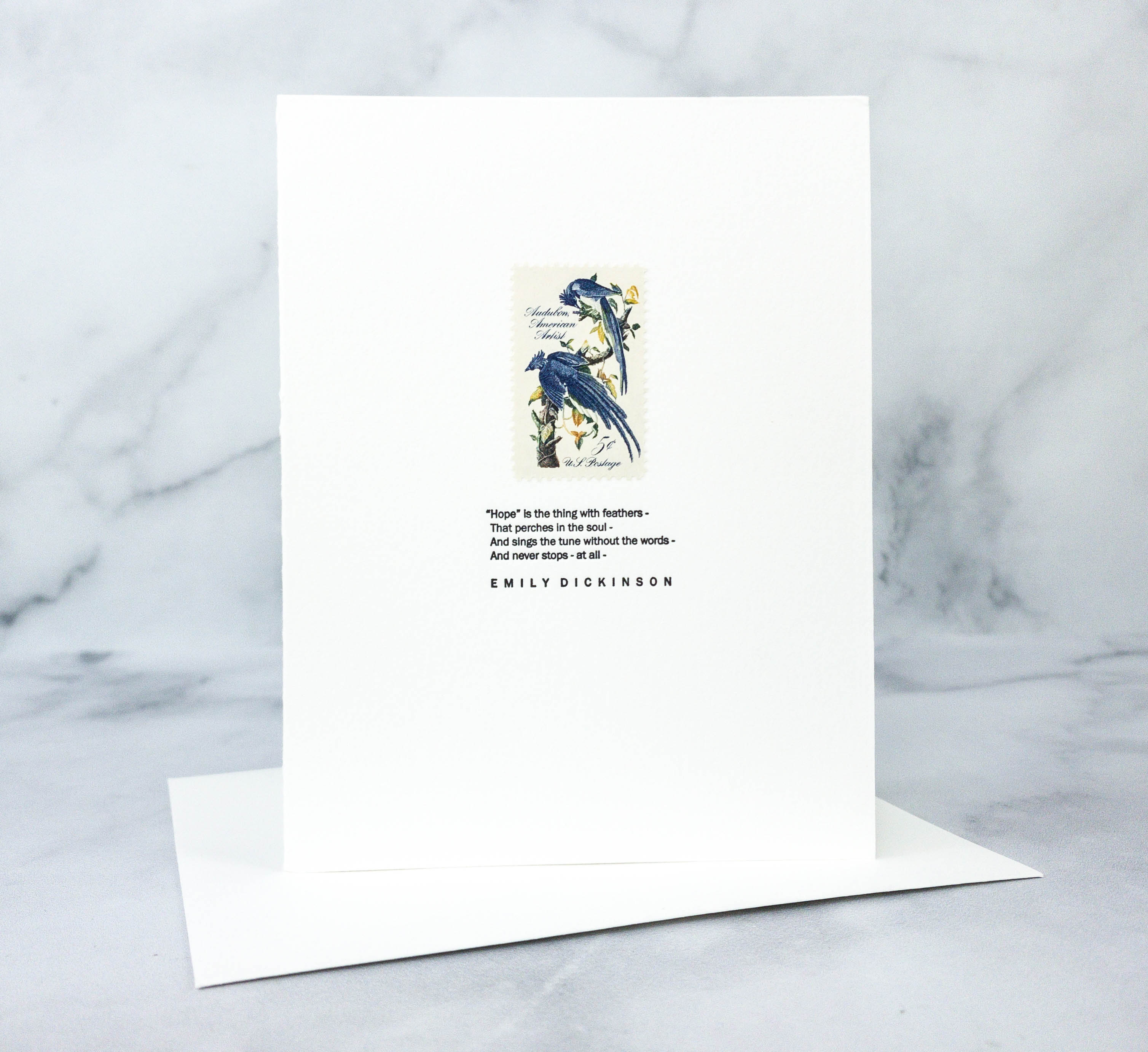 Emily Dickinson Card. This card features an excerpt from Emily Dickinson's poem and a matching illustration of birds!
"Hope" is the thing with feathers –

That perches in the soul –

And sings the tune without the words –

And never stops – at all –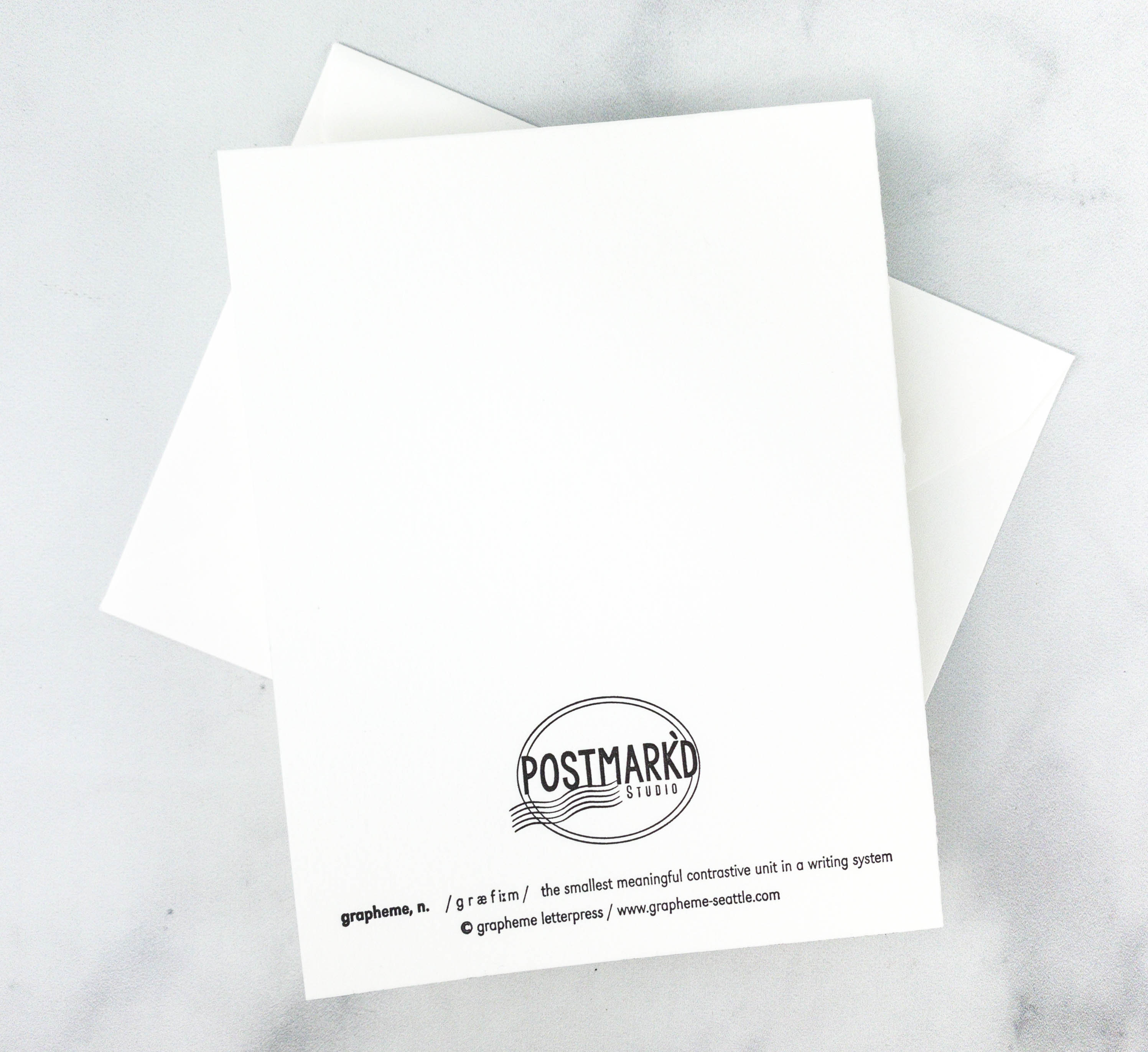 The back of the card features the Postmark'd Studio logo! It also comes with a white envelope.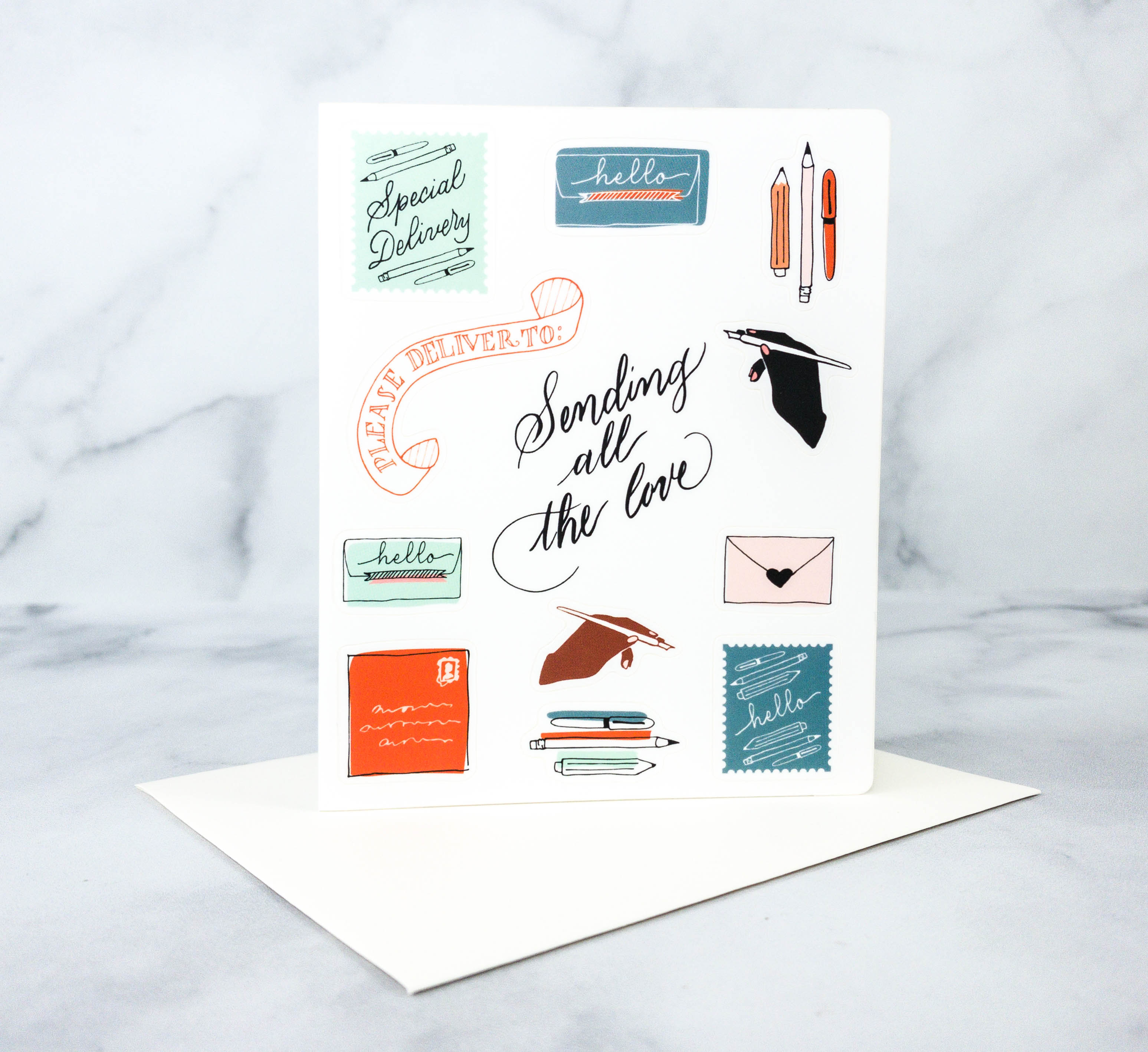 All Things Stationery Card. The next card features stationery on the cover! I'm sure a friend who loves stationery as much as I do would appreciate this one.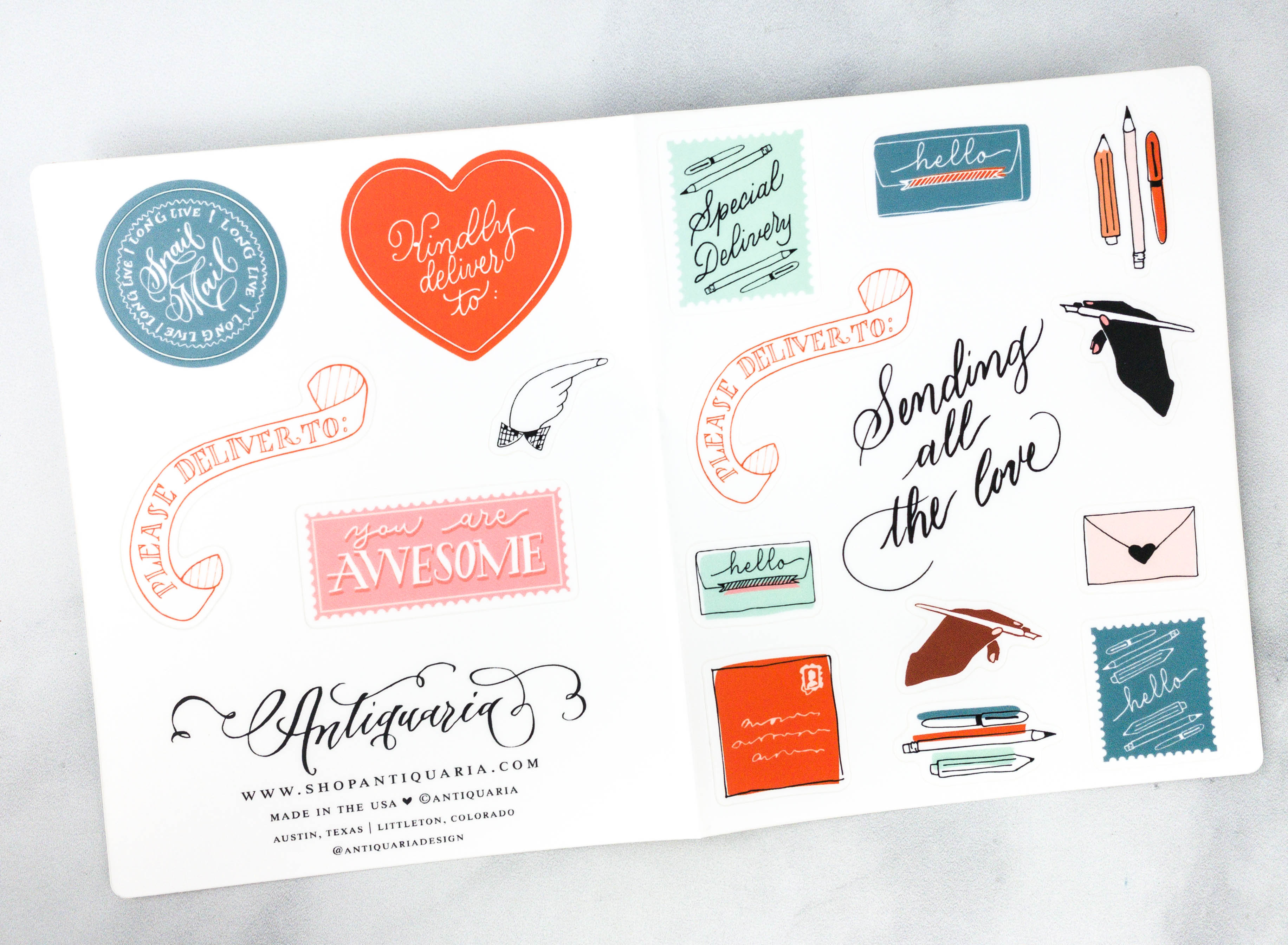 Even the back is filled with cute illustrations related to snail mail!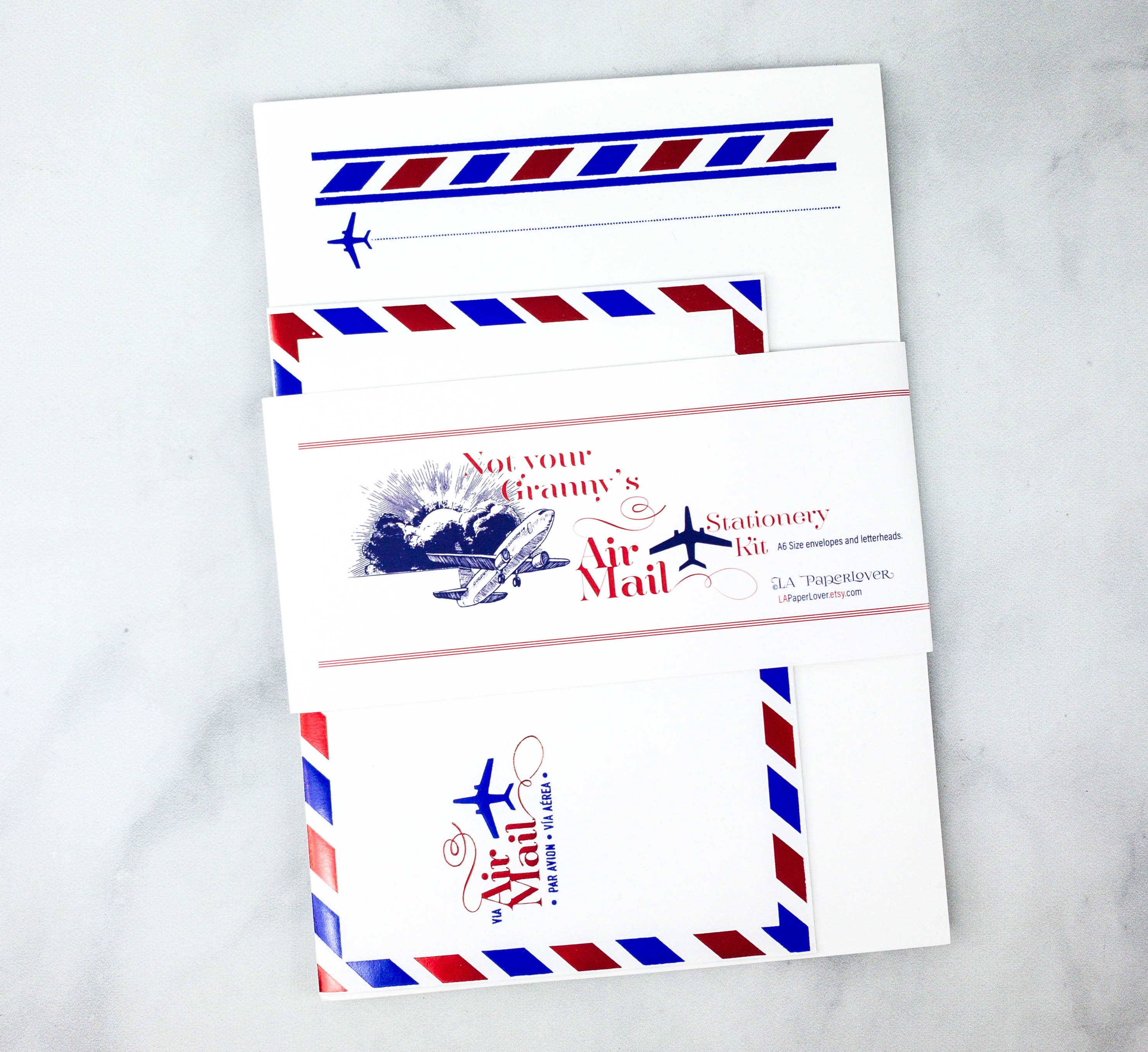 Air Mail Stationery. This air mail inspired stationery looks really cool!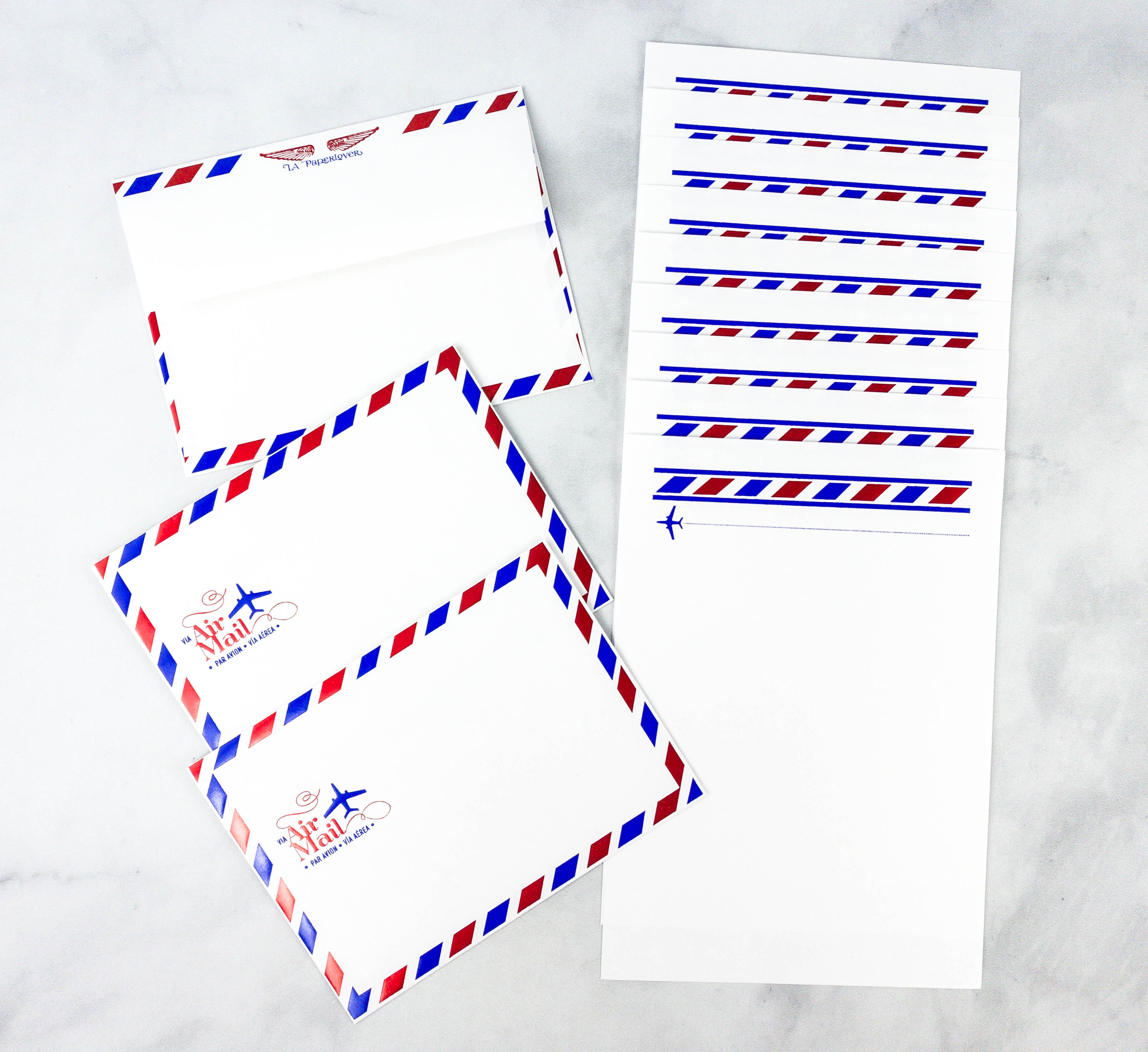 It includes A6 sized envelopes and letterheads and the paper quality is really good. My pen just glides on it smoothly, which makes me enjoy letter writing more!
This month's PostBox theme is about two things I love: stamps and stationery! I love the vintage stamps and I'd probably add some to my collection while the rest will be used for my outgoing snail mail. The greeting cards also fit the theme well! The letter set is probably my favorite item this month. The air mail design is just so cool and I like the paper quality as well. Snail mail is not dead, and this subscription is a proof! If you want a regular supply of greeting cards and stamps, this would be a good subscription to consider!
What did you think of this month's PostBox? Which card was your favorite?