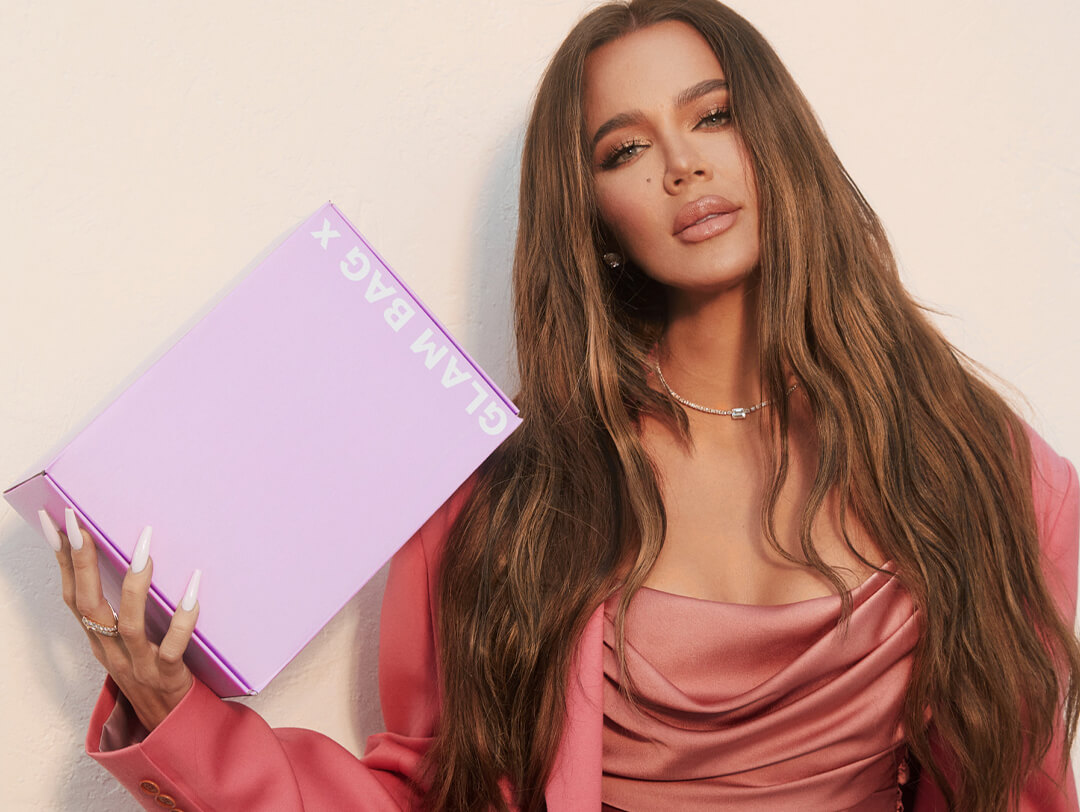 We have full spoilers for the Khloé-curated products in the May 2021 Ipsy Glam Bag X!
Ipsy's Glam Bag X is $55 per shipment (that's $43 every 3 months for regular members and $30 every 3 months for Plus members.) and is a limited edition upgrade to Ipsy and Ipsy Glam Bag Plus. Glam Bag X will have 7-8 full-size products each quarter worth $350.
---
Everyone receives:

 111SKIN Rose Gold Radiance Booster ($135 MSRP)
Khloé's secret weapon for skin that looks lit-from-within 24/7? This glow-enhancing serum (p.s. Everyone will be getting this in their Glam Bag x Khloé!). Just tap directly onto skin or mix it with your existing cream or serum. "It uses actual gold to boost circulation and give you a glow," she says.
---
Ipsters signed up to receive a Glam Bag X this May 2021 will also receive FOUR of the following:
(FYI – Ipsy says you'll get 5 of the below in a list that includes the 111Skin – but has already leaked that everyone will be getting that one – see the quote above!)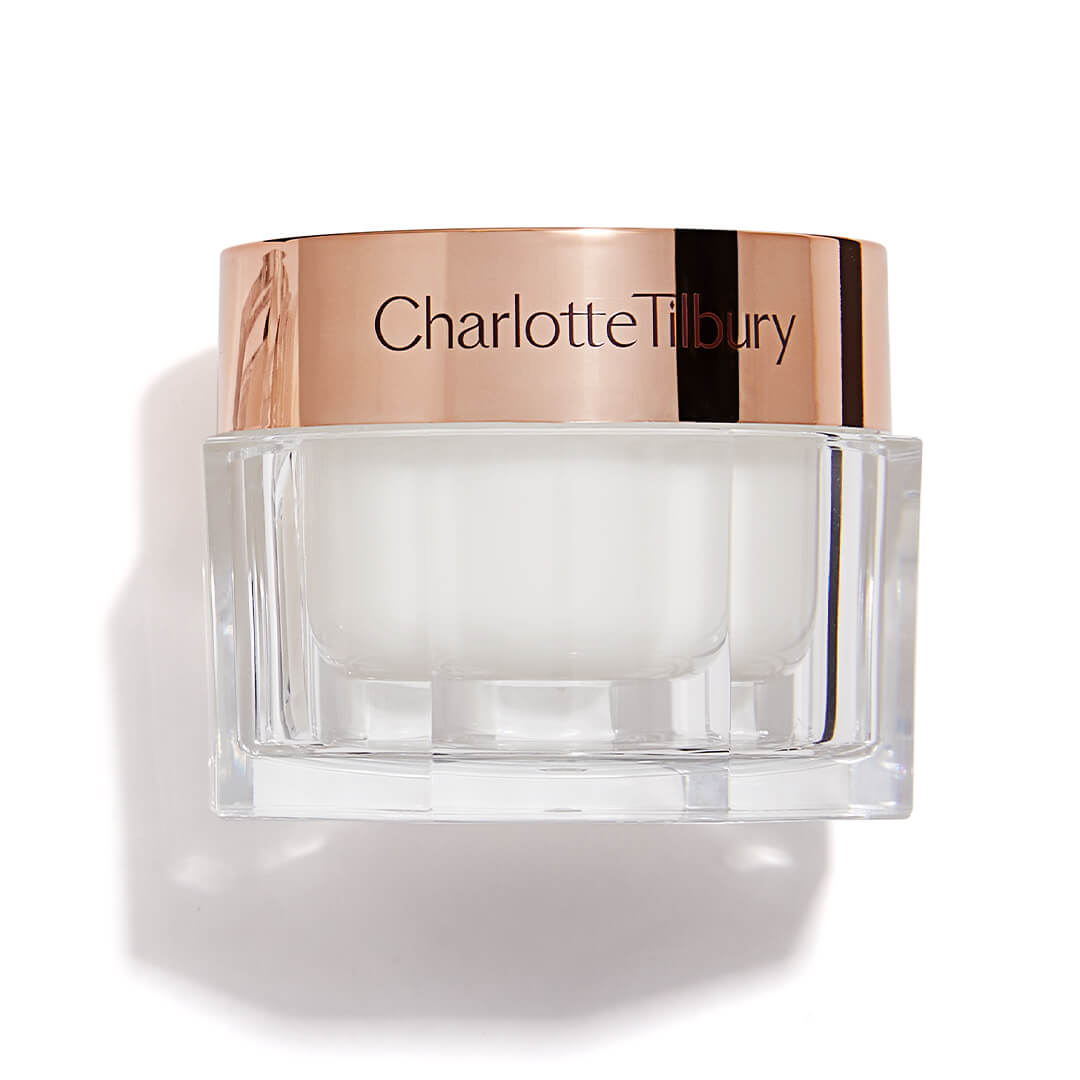 CHARLOTTE TILBURY Charlotte's Magic Cream ($100 MSRP)
Charlotte's never-skip step when it comes to prepping her client's skin for makeup? A layer of her iconic Magic Cream. Khloé's also a huge fan: "This is literally magic. I use it every night to hydrate and plump my skin"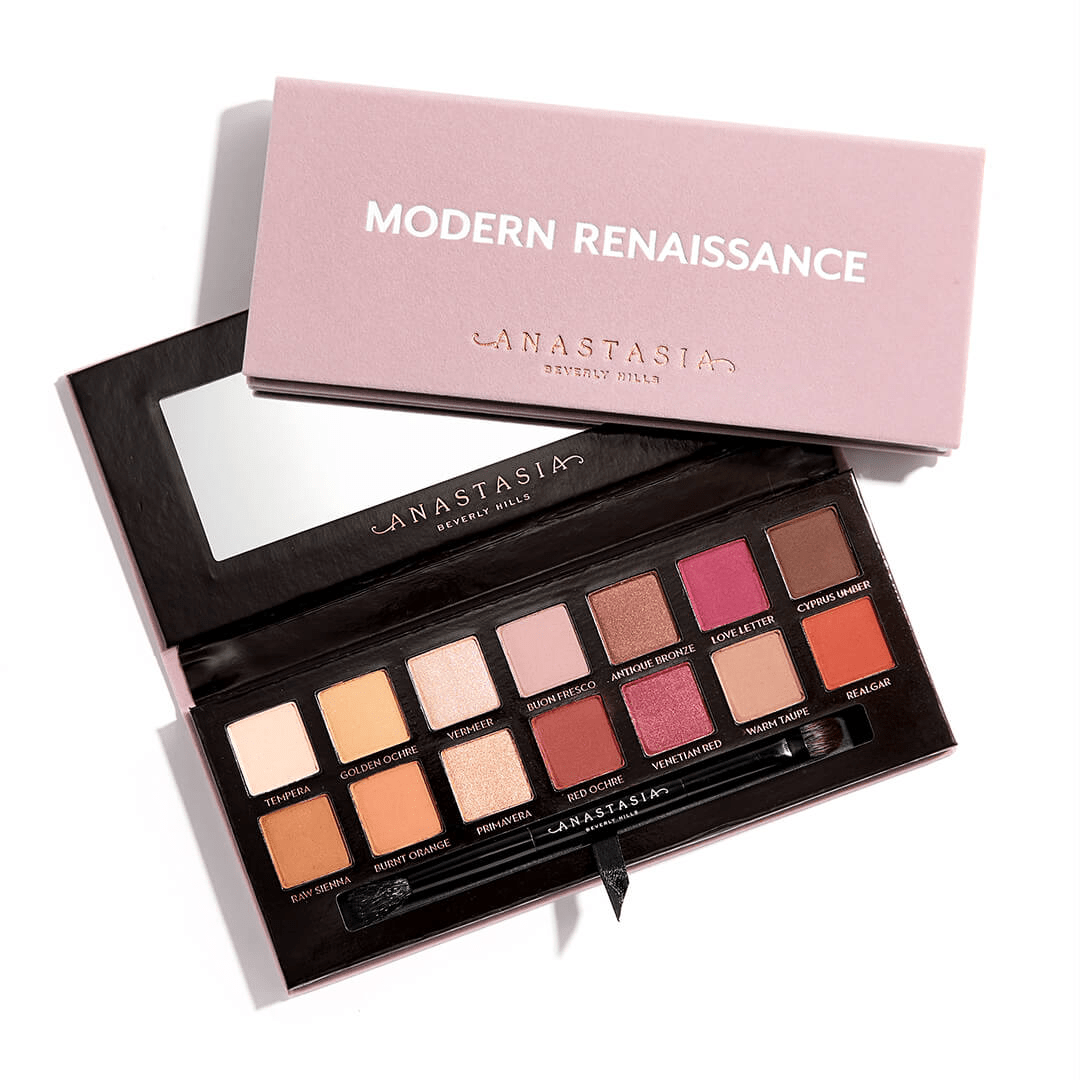 ANASTASIA BEVERLY HILLS Modern Renaissance Eyeshadow Palette ($45.00 MSRP)
When you want to transform your look from day to night, look no further than this versatile eyeshadow palette. It's packed with 14 shades that range from neutral to berry in matte and metallic finishes—all with Khloé's stamp of approval. "These pink shades are so major!" she says "I love how feminine they make me feel."
ANASTASIA BEVERLY HILLS Brow Pen ($22.00 MSRP)
Bold, beautiful, camera-ready brows are a Khloé Kardashian signature—and this multitasking pen makes it easy to score the look in just a few strokes. The specially-designed brush has a superfine tip (don't worry—it doesn't skip or dry out) that helps create realistic-looking brow hairs so you can add detail, definition, and dimension to your arches. Khloé's trick: "I pretend like I'm drawing on little hairs, and my brows are perfected in no time."
RMS BEAUTY Lip2Cheek in Demure ($36.00 MSRP)
You know the perfectly flushed skin in all of Khloé's selfies? She gets it with this! The creamy multi-use color combines the best of both worlds—quality performance and a good-for-you formula loaded with shea butter and buriti oil. Use your fingers to tap it on your cheeks, lids, and lips for a soft flush of color. "This looks just as good applied with a beauty sponge," she adds. "Plus, it totally saves my long nails."
HERBIVORE Prism AHA + BHA Exfoliating Glow Facial ($58.00 MSRP)
When a glow-boosting facial at your favorite spa isn't an option, this at-home exfoliating treatment (it's a regular in Khloé's routine) is the answer. Apply a thin layer on clean skin, leave it on for 20 minutes, and let the alpha and beta hydroxy acids work their magic to improve your tone and texture. Your complexion will look noticeably smoother, softer, and clearer after each use. "After a long day of shooting in glam, this saves my skin from breakouts," says Khloé.
ONE/SIZE Visionary Eyeshadow Palette ($42.00 MSRP)
Whether you want to create a low-key look for your morning Zoom or a high-key look for date night, this 15-shade palette has got you covered. It's filled with influencer and makeup artist Patrick Starrr's favorite shades—from bright cobalt to shimmery rose gold—and Khloé happens to love them, too. "I stick to the top row for day-to-day glam," says Khloé. "On the weekends? I'm all about that blue."
KOSAS The Big Clean Volumizing + Lash Care Mascara in Intense Black ($26.00 MSRP)
"If you're lash obsessed like me, you'll be obsessed with this clump-free volume," says Khloé. Not only does it make lashes look amazing—it's good for them, too! A few coats of the cruelty-free, plant-based formula gives teeny lashes instant thickness, lift, and length thanks to a blend of volumizing waxes, strengthening vitamins and peptides, and moisturizing castor oil.
TOWER 28 ShineOn Milky Lip Jelly ($14.00 MSRP)
Khloé is always ahead of the trends, so it's no surprise that she's a fan of this lip jelly from TOWER 28—one of the buzziest beauty brands on the market: "This gloss lives in my purse for easy touch-ups over whatever lip I'm wearing." The vegan, cruelty-free, and dermatologist-tested formula is made with plant-based ingredients (like apricot oil and raspberry seed oil) to nourish dry lips and give them a glossy finish without feeling sticky.
RODIAL Pink Diamond Cleansing Balm ($59.00 MSRP)
Using a cleansing balm at night is an absolute must when you're wearing heavy makeup during the day. Regular face washes can't always break down long-wearing formulas. This one easily dissolves foundation, eye makeup, and more with a luxurious melting formula. Plus, it's infused with vitamin E, sweet almond oil, and rice germ oil to nourish skin while you cleanse. "After my glam team goes hard with a look, this cleanser is a lifesaver at night," says Khloé.
M·A·C Love Me Lipstick in Bated Breath ($21.00 MSRP)
The perfect warm, pinky-nude lip look Khloé is known for? It starts with the right lipstick—specifically this one. One swipe (seriously, you don't even need a lip liner) treats your pout to a dose of moisture (thank you, argan oil) and coats lips in weightless, long-lasting pigments and a soft satin finish. "I like to tap it on for a light wash of color," she says. "You don't even need a mirror."
---
Other products you might receive include:
(FYI, these 2 products are in what Ipsy calls the Full Reveal – are they also part of the list of 5? Doesn't seem so, but it's a possibility, so we want to give you that head's up!)
DOSE & CO Unflavored Collagen Peptides
MOON ORAL CARE Kendall Jenner Teeth Whitening Pen
---
Here are more potential spoilers for choice items:
The ROUTE The Party Peel
Kopari CBD Recovery Balm
Complex Culture Rose Quartz Gua Sha
Olaplex No.0 Intensive Bond Building Treatment
RMS Beauty Lip2Cheek Tint
MAC Cosmetics Lipstick
Morphe product
What do you think of the spoilers for May's Ipsy Glam Bag X?