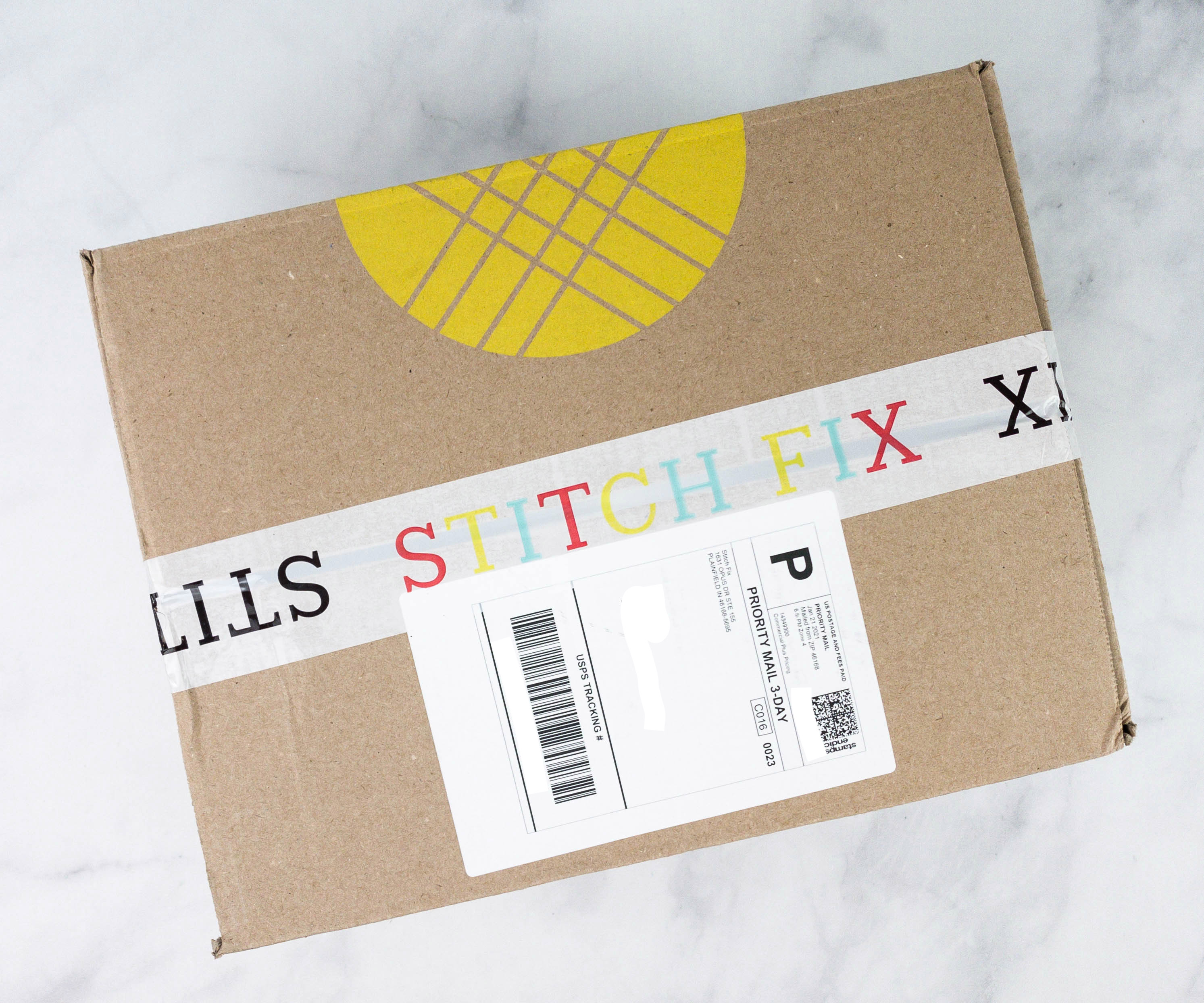 Fix Kids is a personal styling service for kids clothing ranging from sizes 2T to 14. At $20 styling fee for each box, you'll get 8 to 12 items with retail prices ranging from $10 to $35. You will be asked to share some styling preferences when you sign up for this box so that the items included will be curated accordingly. If there are clothes that don't fit your kid or your sense of style, you can always return them by the return envelope included in the box. If you do decide to keep all of the items, you will get 25% off on the whole box.
This is the review of Stitch Fix Kids for Boys.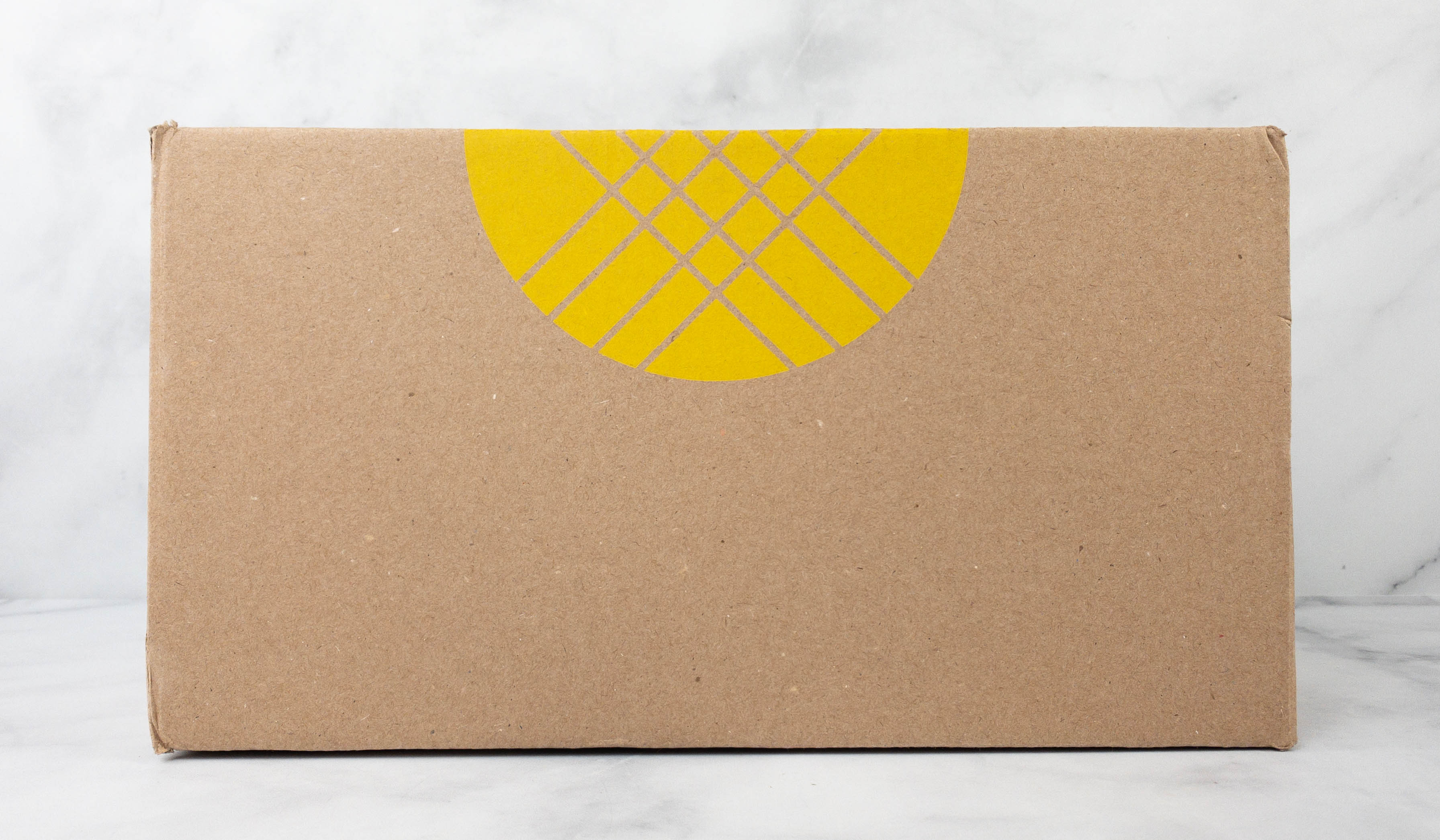 All the items were packed in a brown box sealed with a Stitch Fix sticker.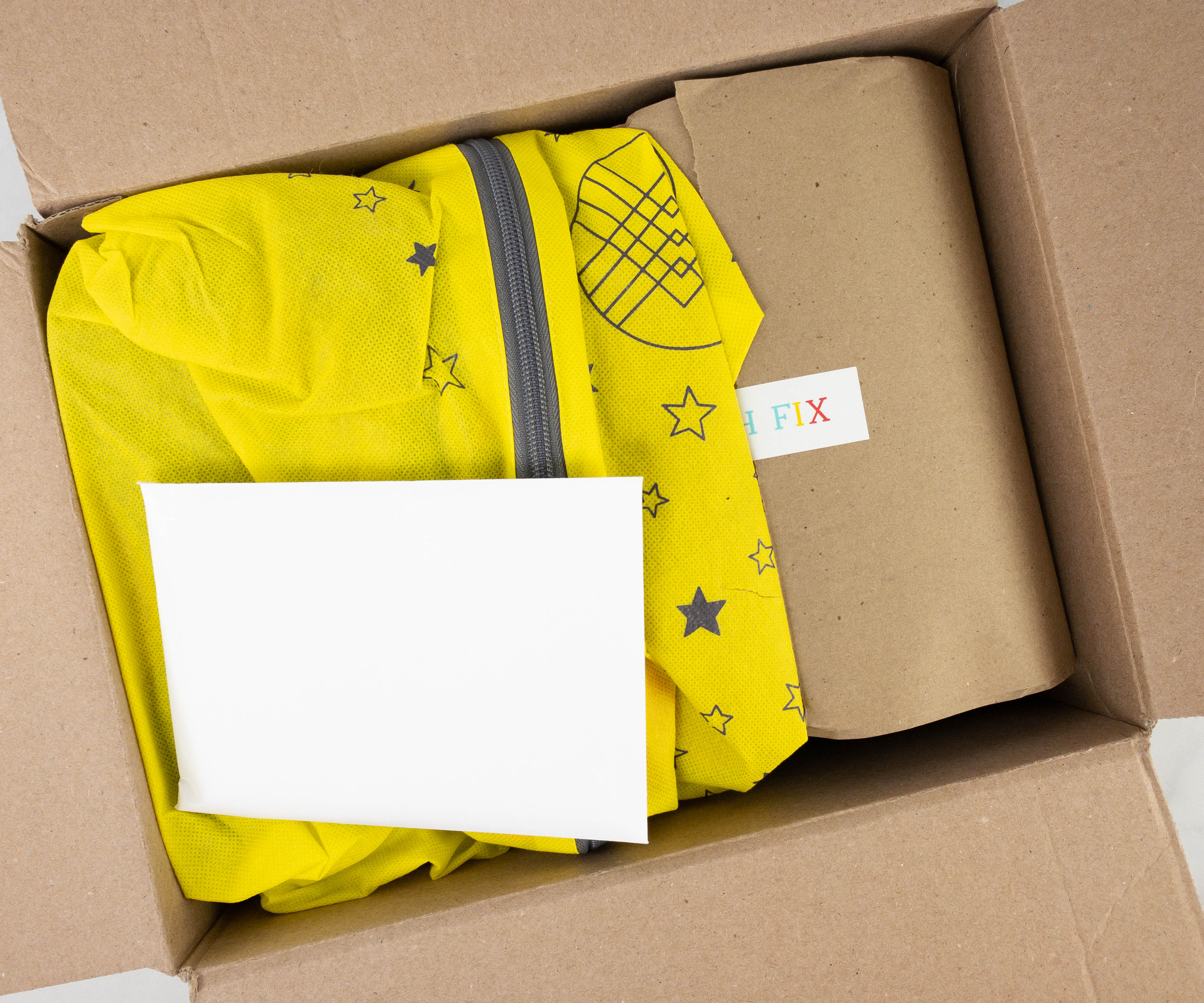 This month's box doesn't contain any cute or colorful design, it's just a plain, sturdy brown box.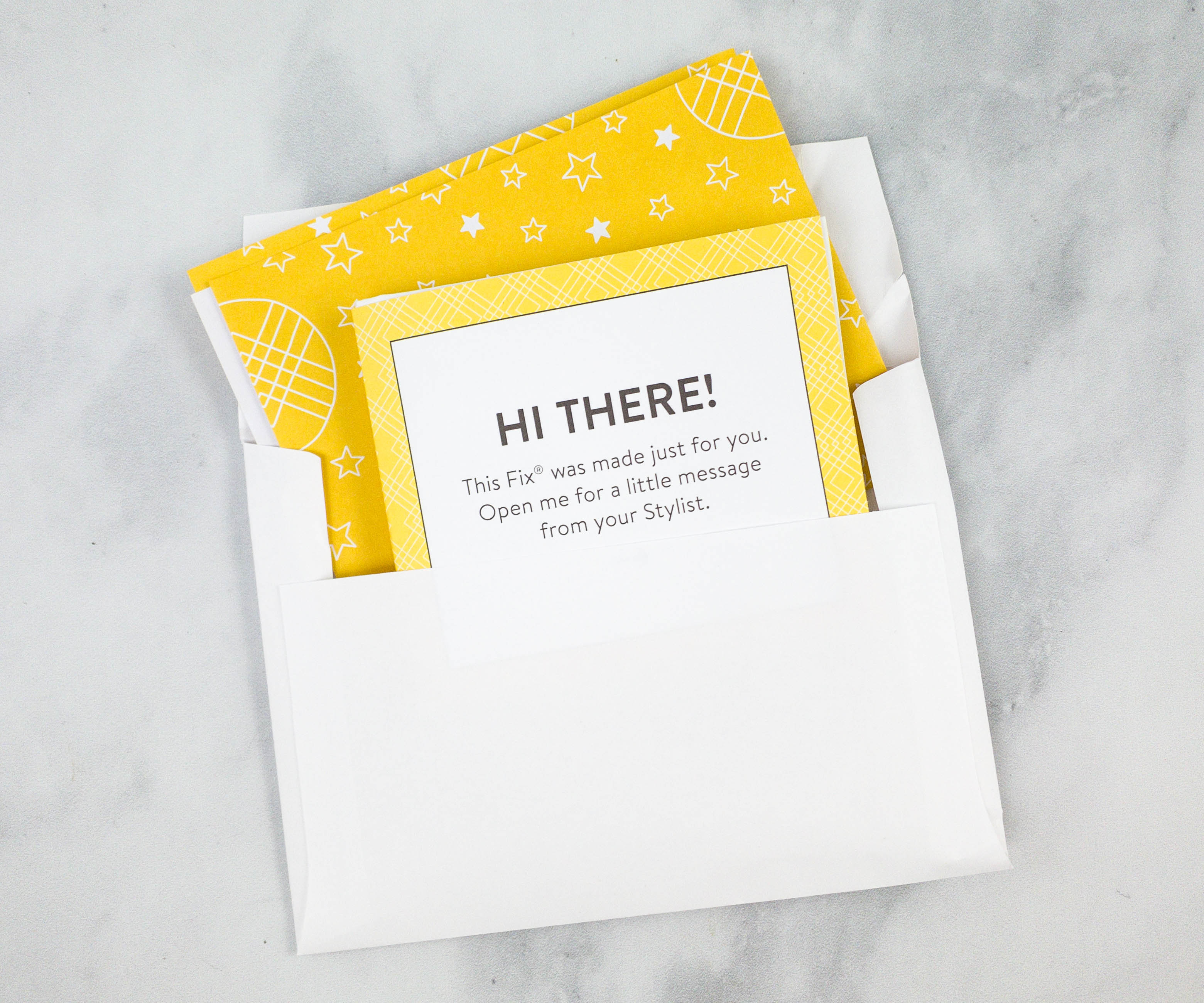 There's also an envelope from Stitch Fix Kids!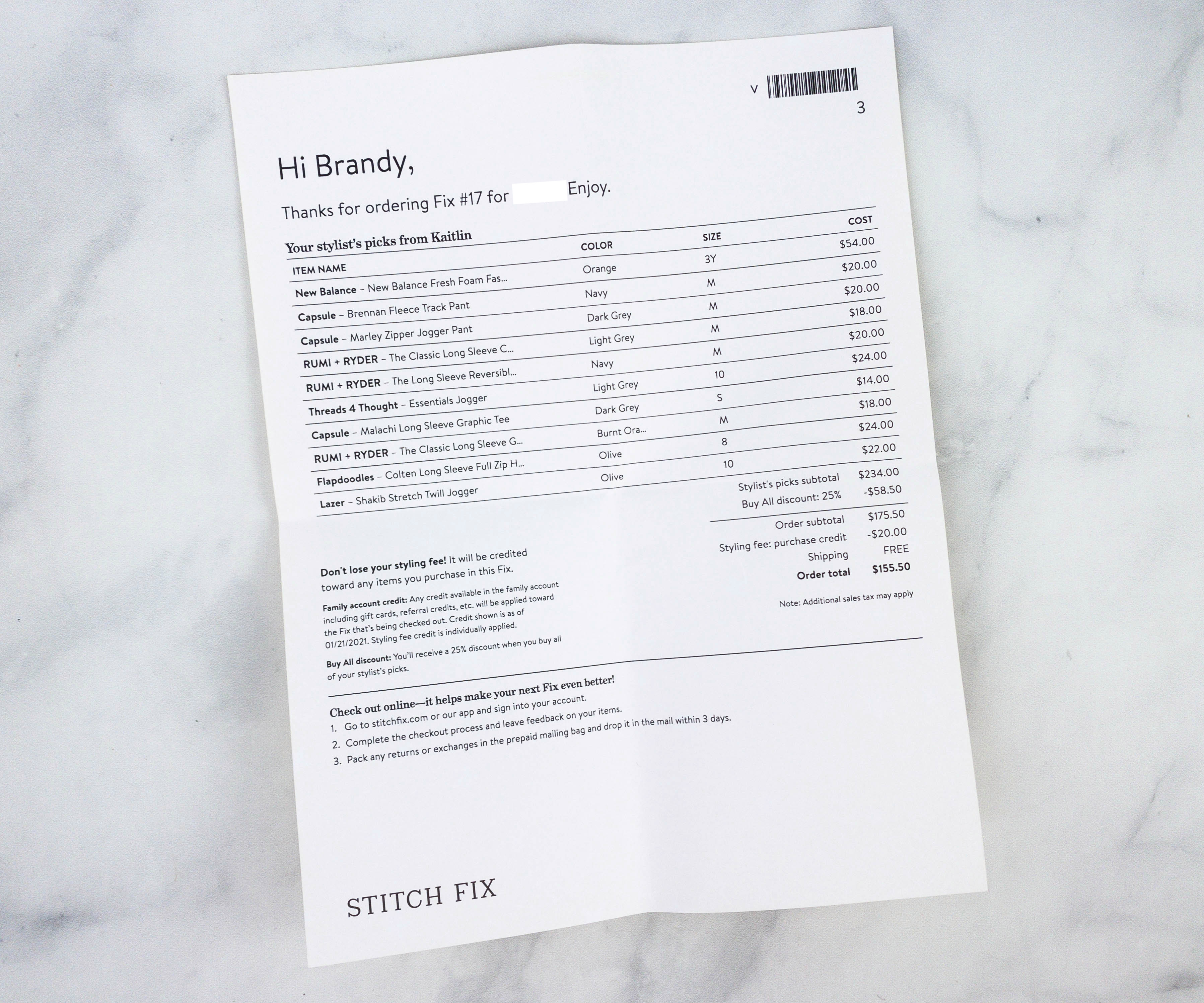 Inside the envelope is a personal message from the stylist and a rundown of all the items in the box.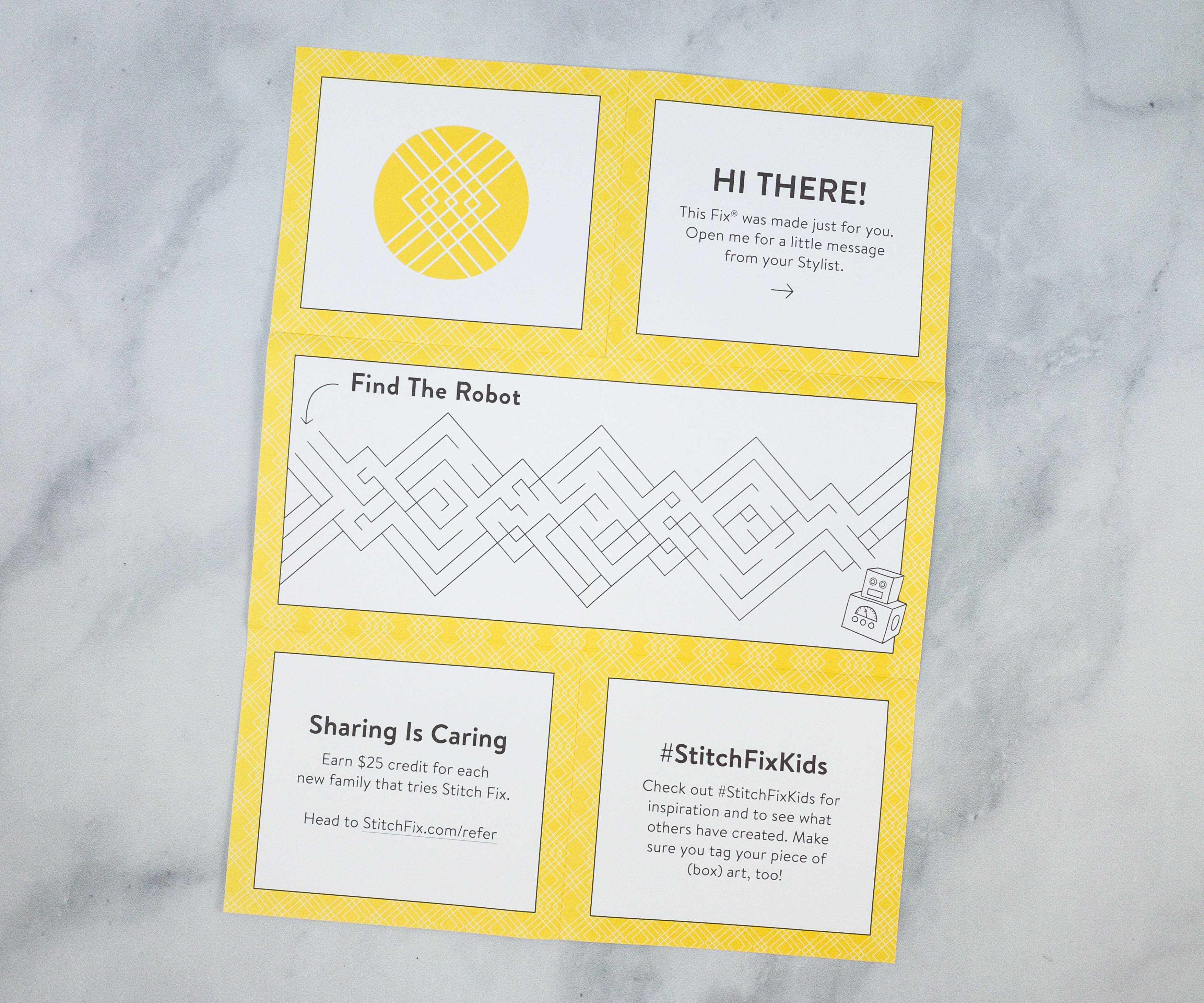 Featured on the other side of the sheet is a mini-game for kids!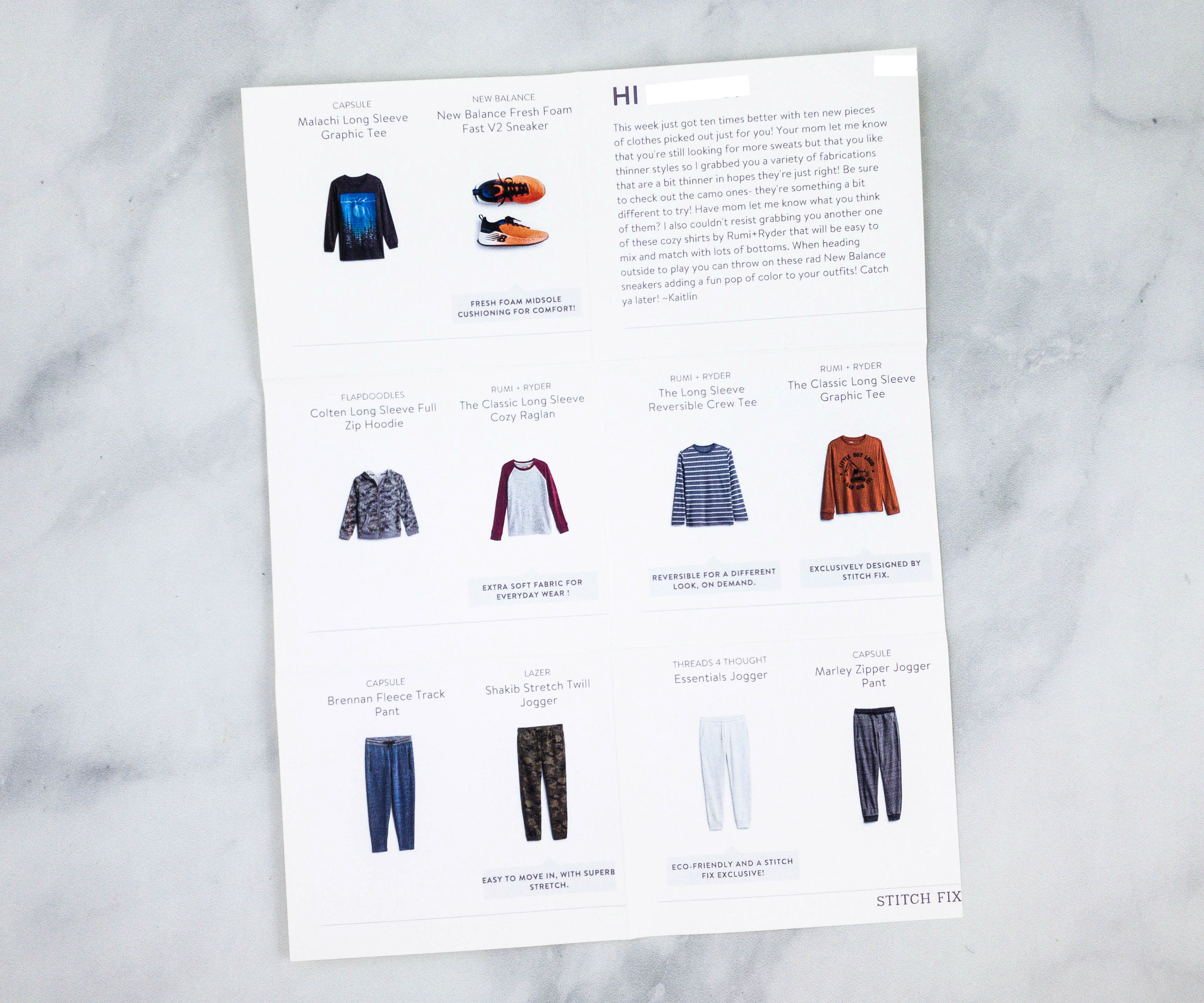 Here's a list of all the items included in this month's Stitch Fix along with their size, color, and price.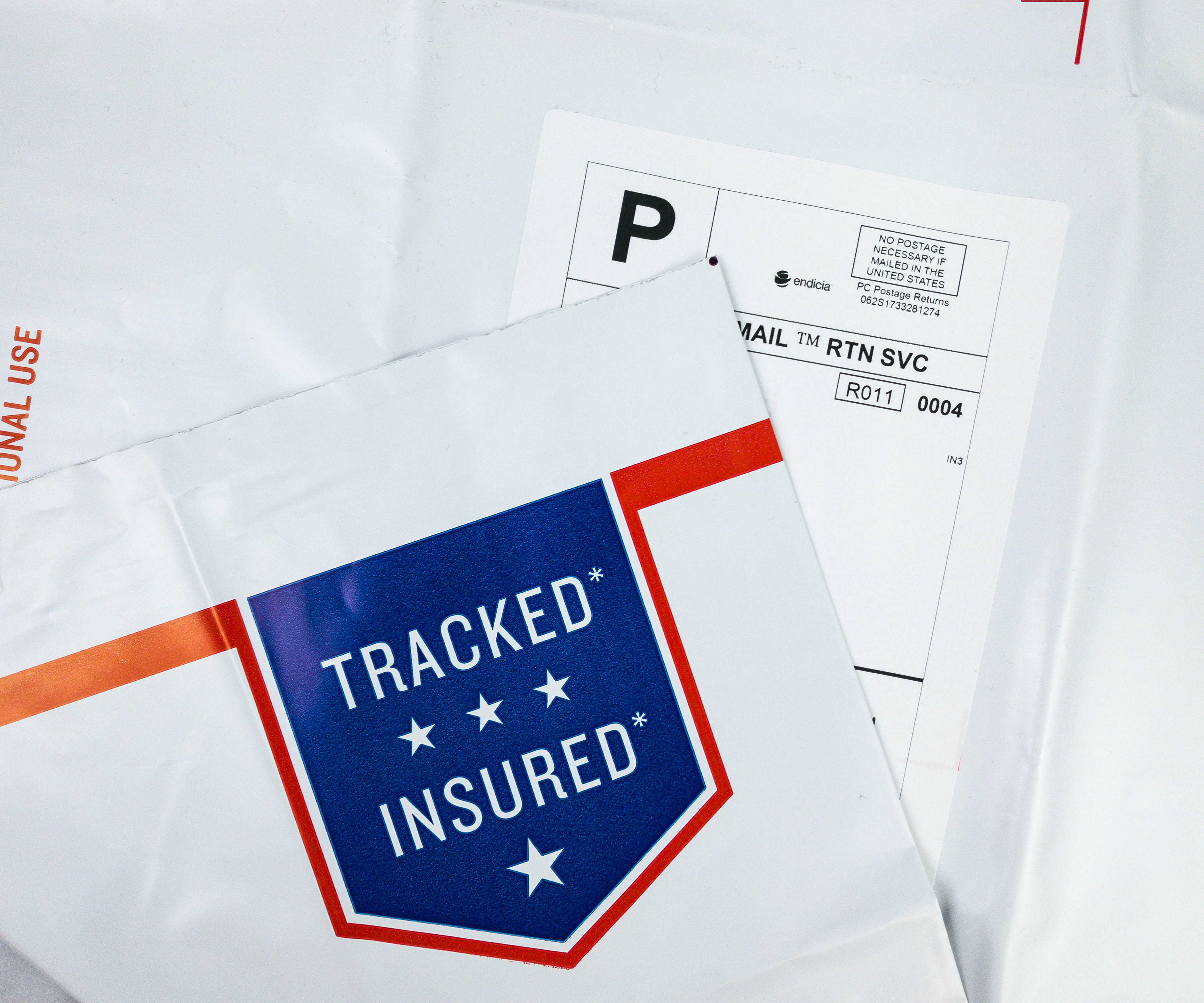 If there are any clothes that you wish to return, they provide a postage-paid return envelope for hassle-free shipping.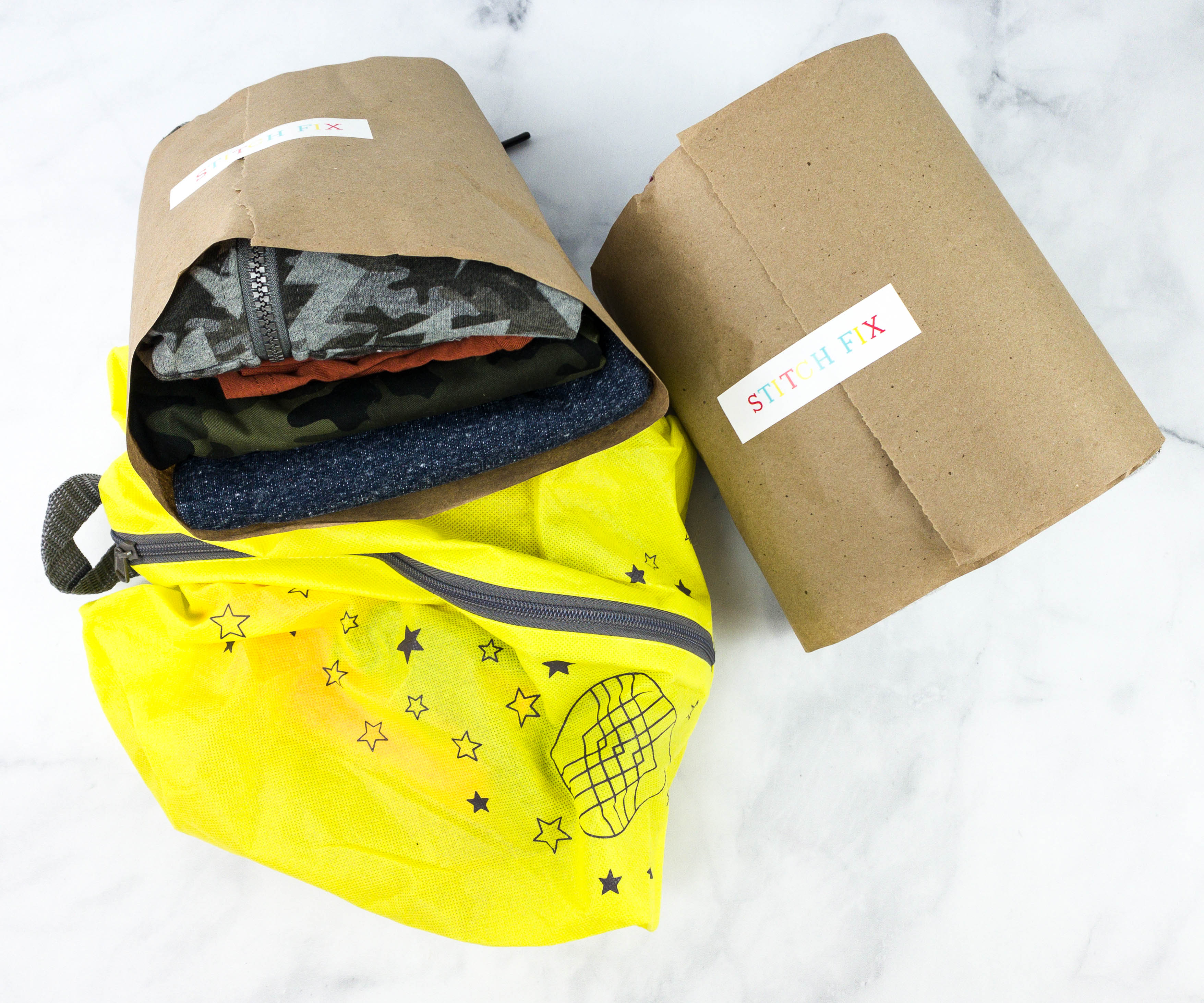 All the items were neatly packed in a brown paper, sealed with Stitch Fix sticker!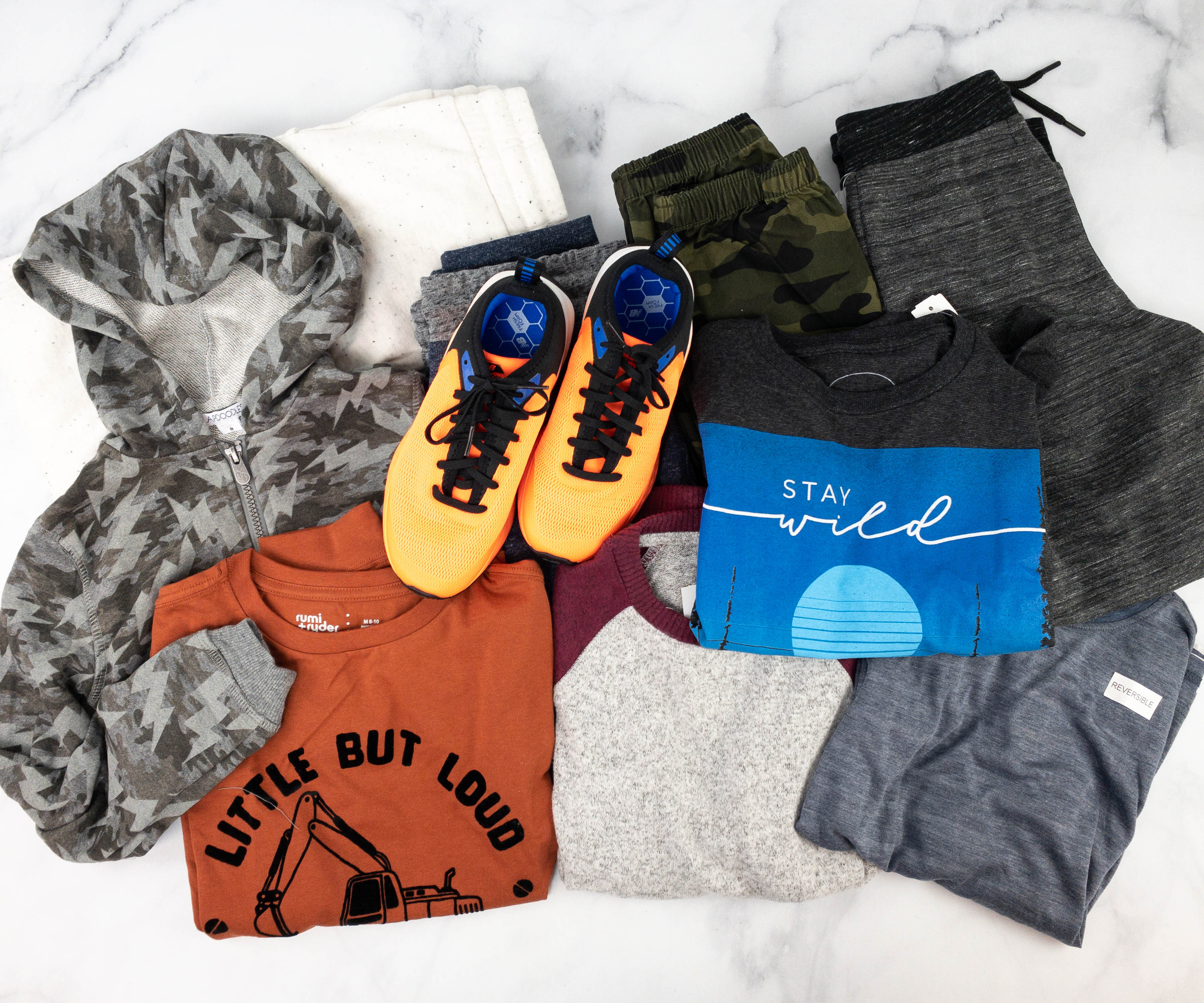 Everything in my box!
New Balance Fresh Foam Fast V2 Sneaker ($54) This month's fix included a pair of cool sneakers! They were packed in a cute yellow bag which can be reused when traveling.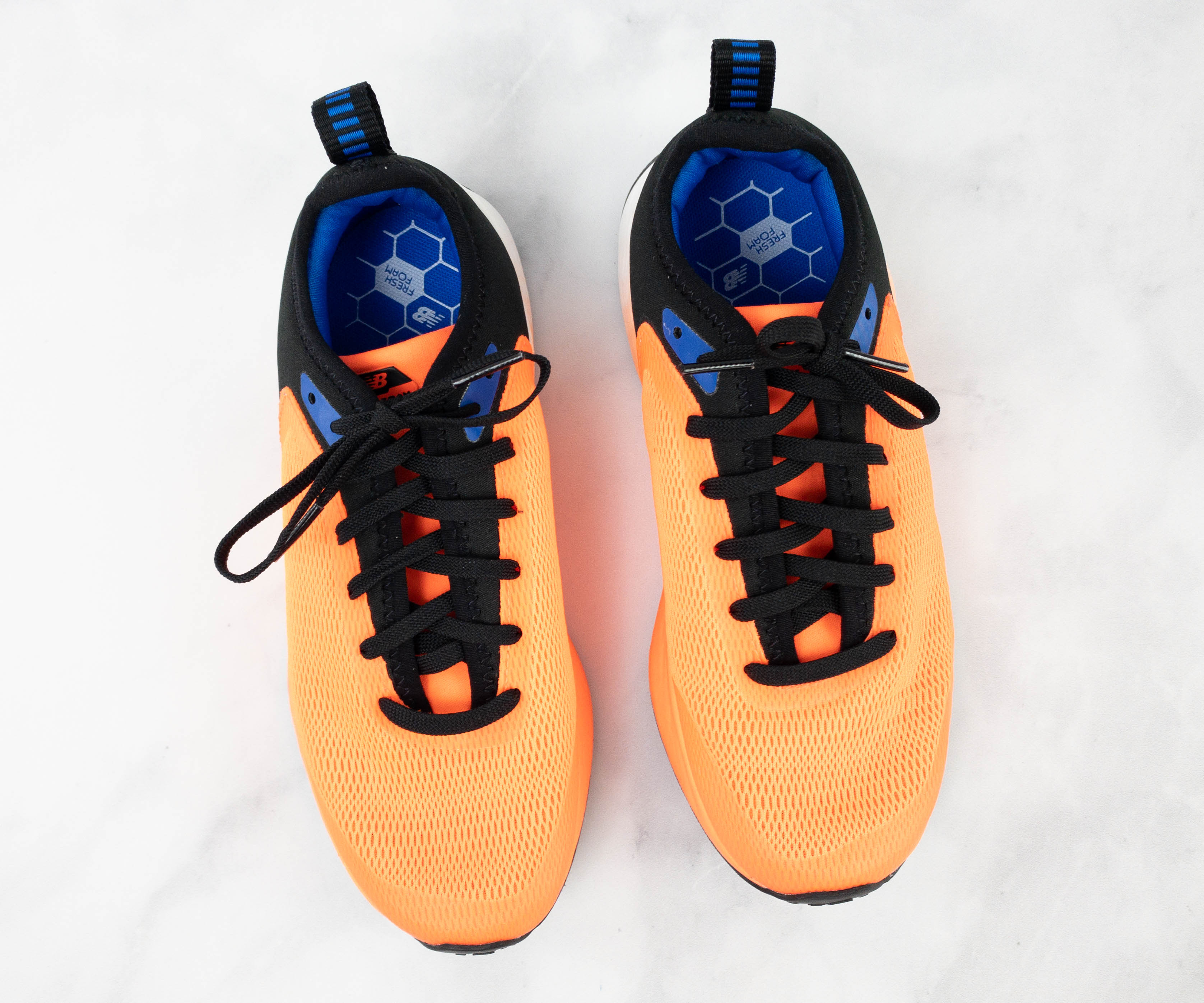 The sneakers are in orange, and some details are in blue to add more character into its overall design.
The material used is soft and breathable. My son had no problems moving around while wearing it.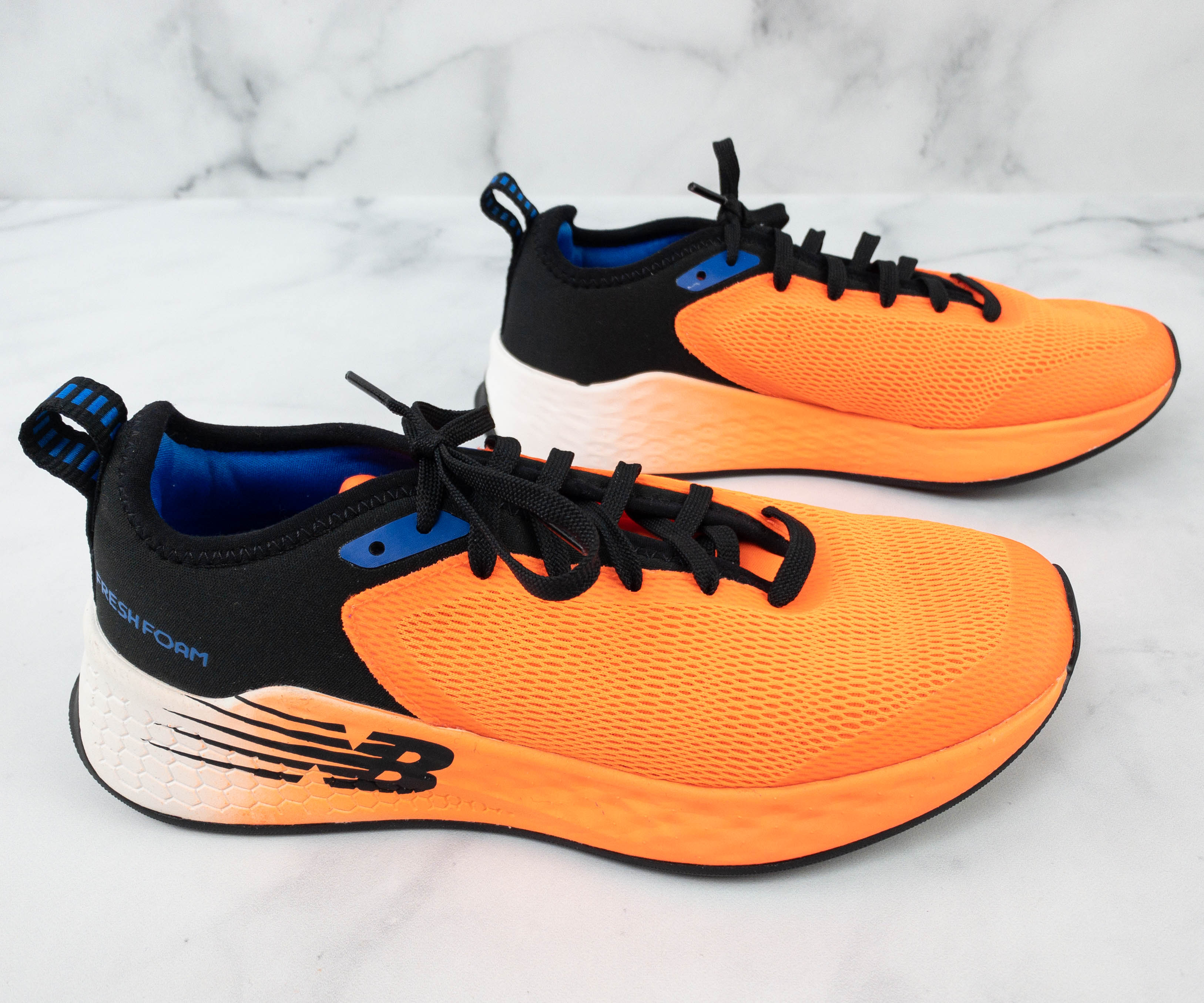 The stylish shoes also has a beautiful color transition on their midsoles. The brand logo is also on the side!
The outsoles are made with rubber to provide good grip on the ground when the shoes are worn!
Threads 4 Thought Essentials Jogger ($24) My son loves wearing joggers, and his fix for this month included a bunch that suits his style! The first drawstring jogger pant came in a light color, which looks great with the included sneakers.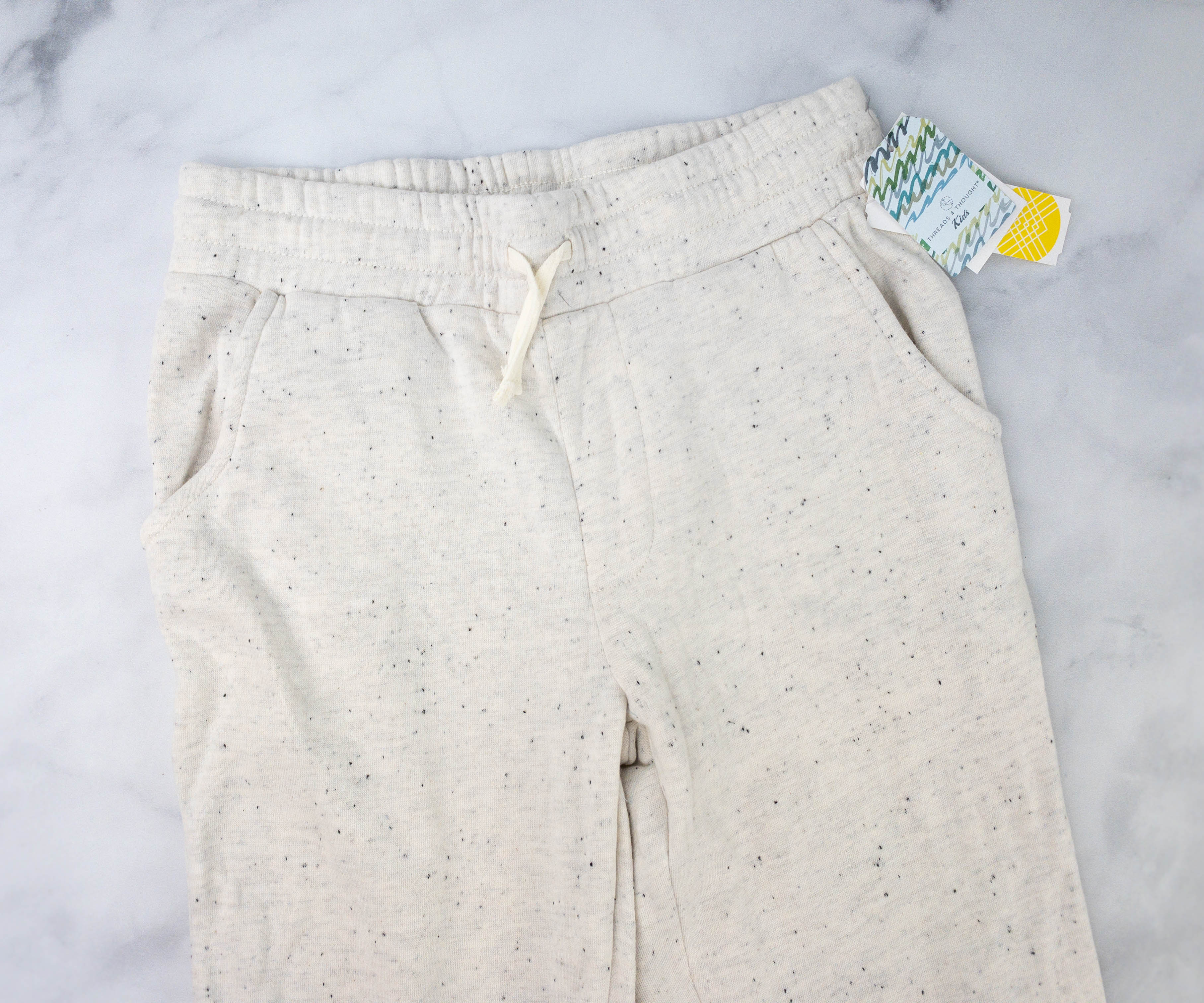 It had some dark spots on the fabric for a more rugged look. My son loved how soft and comfortable this jogger is!
Capsule Brennan Fleece Track Pant ($20) This track pant, on the other hand, has a darker color and tighter fit. Still, it's comfortable to wear and it keeps my son warm as well!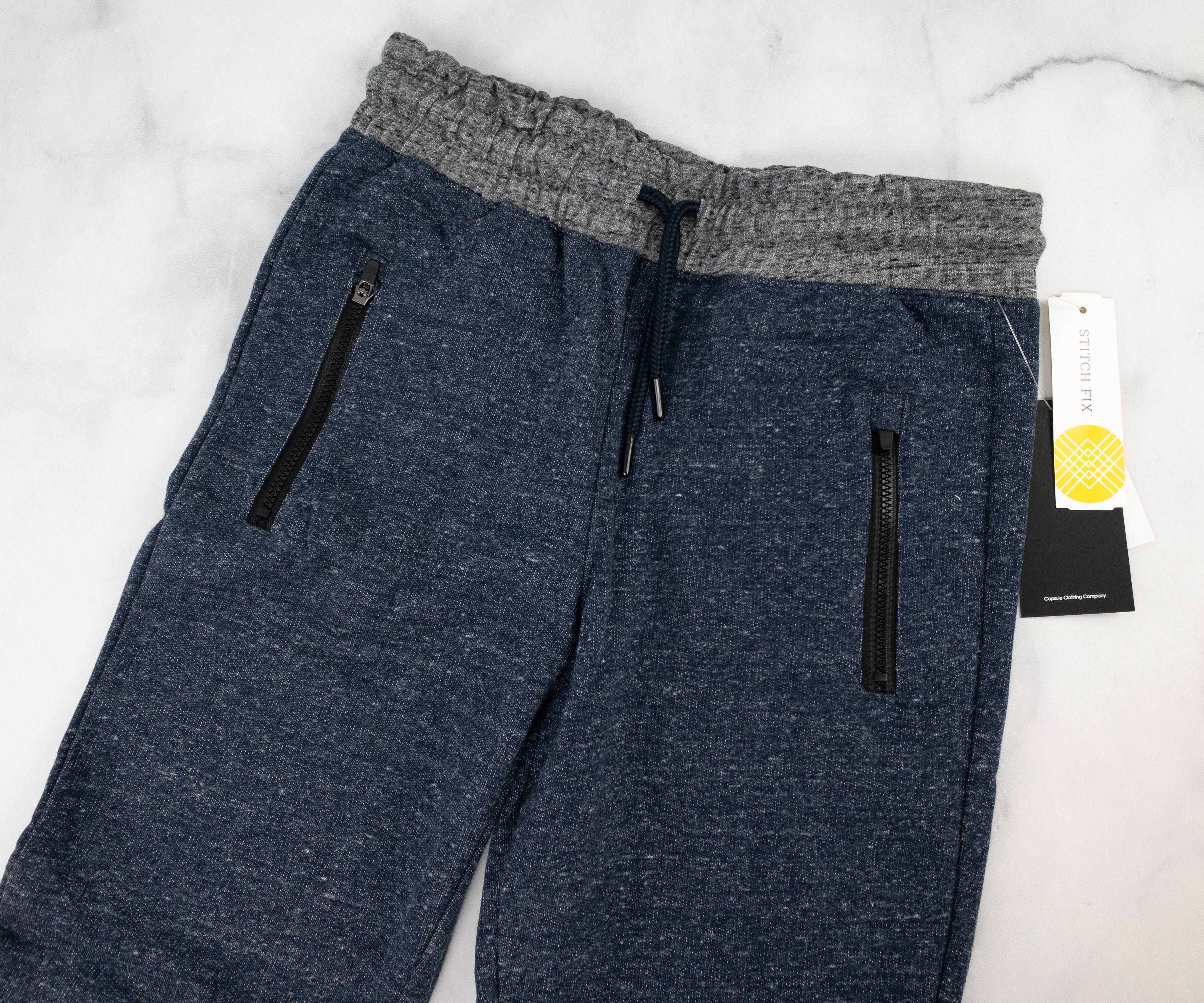 There are also two side pockets secured by a zipper!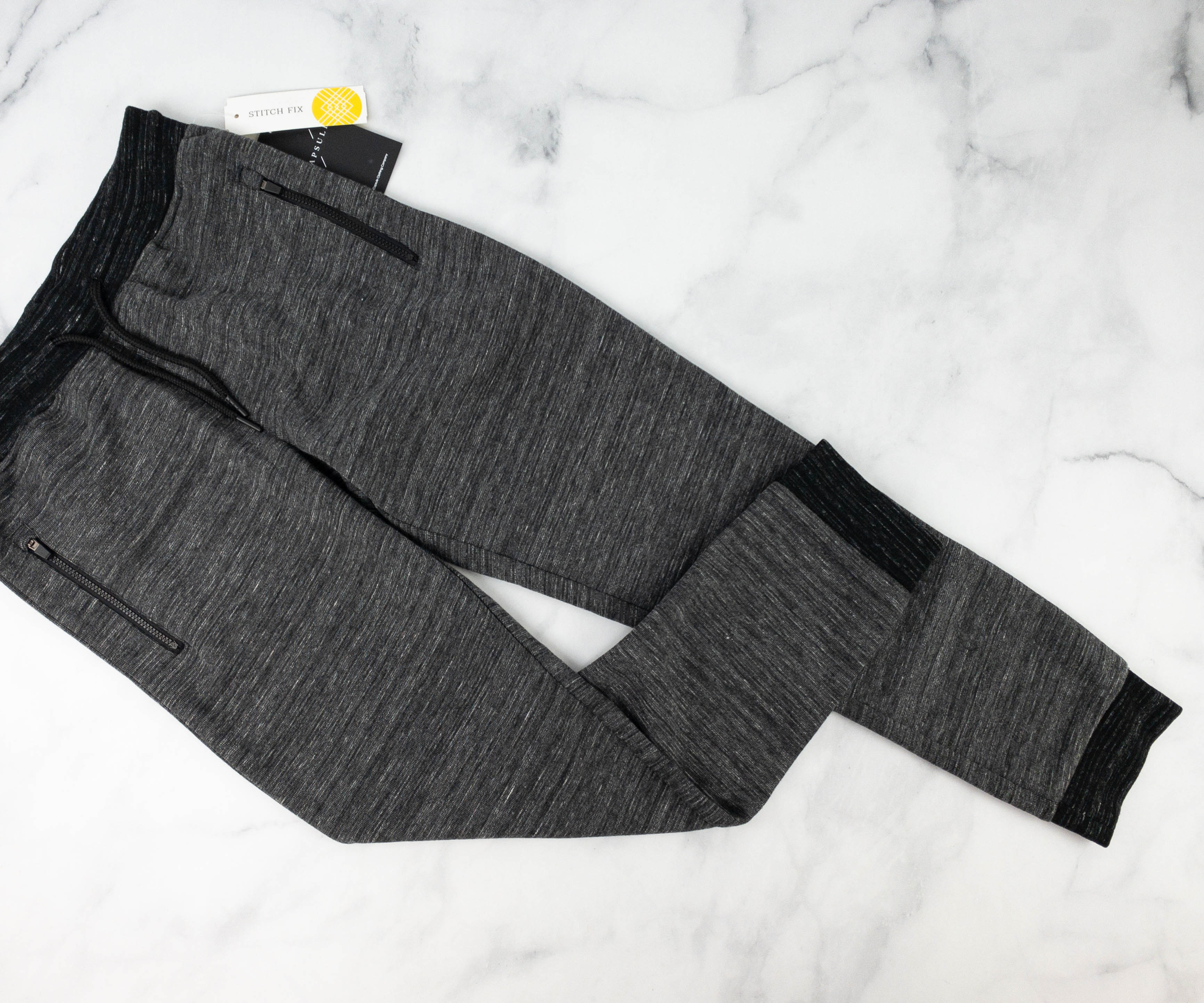 Capsule Marley Zipper Jogger Pant ($20) Here's a gray jogger pant that looks cool because of the heathered fabric used. It also has elastic cuffs to provide a better and more comfortable fit!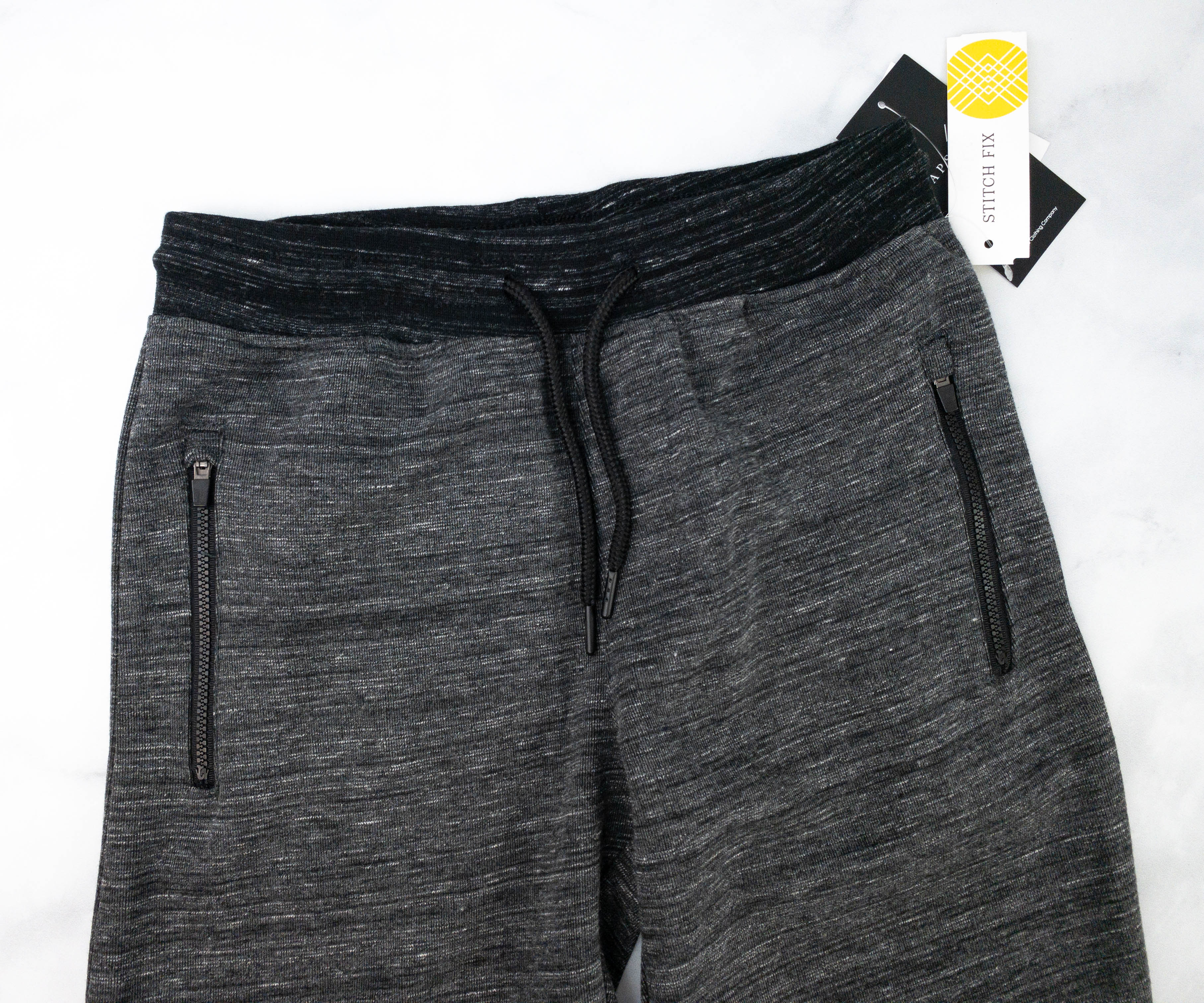 Aside from the side pockets, it also has a drawstring cord to secure the pant.
Lazer Shakib Stretch Twill Jogger ($22) The last jogger in the fix features a camouflage design!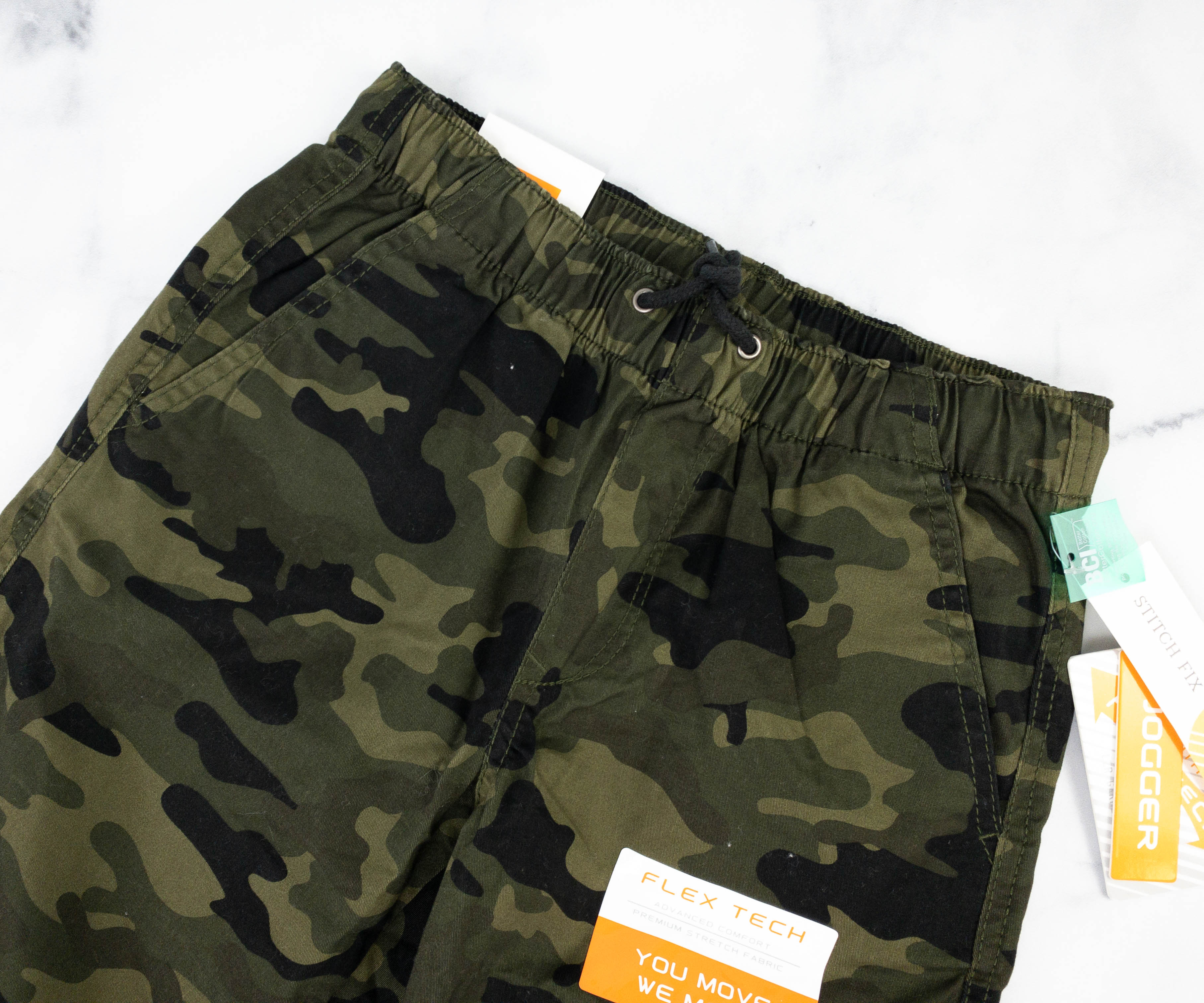 A drawstring cord supports the ribbed waist of the pant. The flex tech feature also makes it so soft and comfortable to wear!
Flapdoodles Colten Long Sleeve Full Zip Hoodie ($24) This hoodie jacket is a perfect pair with all the joggers that came in the fix! It has a nice combination of black, gray, and brown colors.
It has a full zip feature for a more flexible style of wearing, and front pockets for some essential items.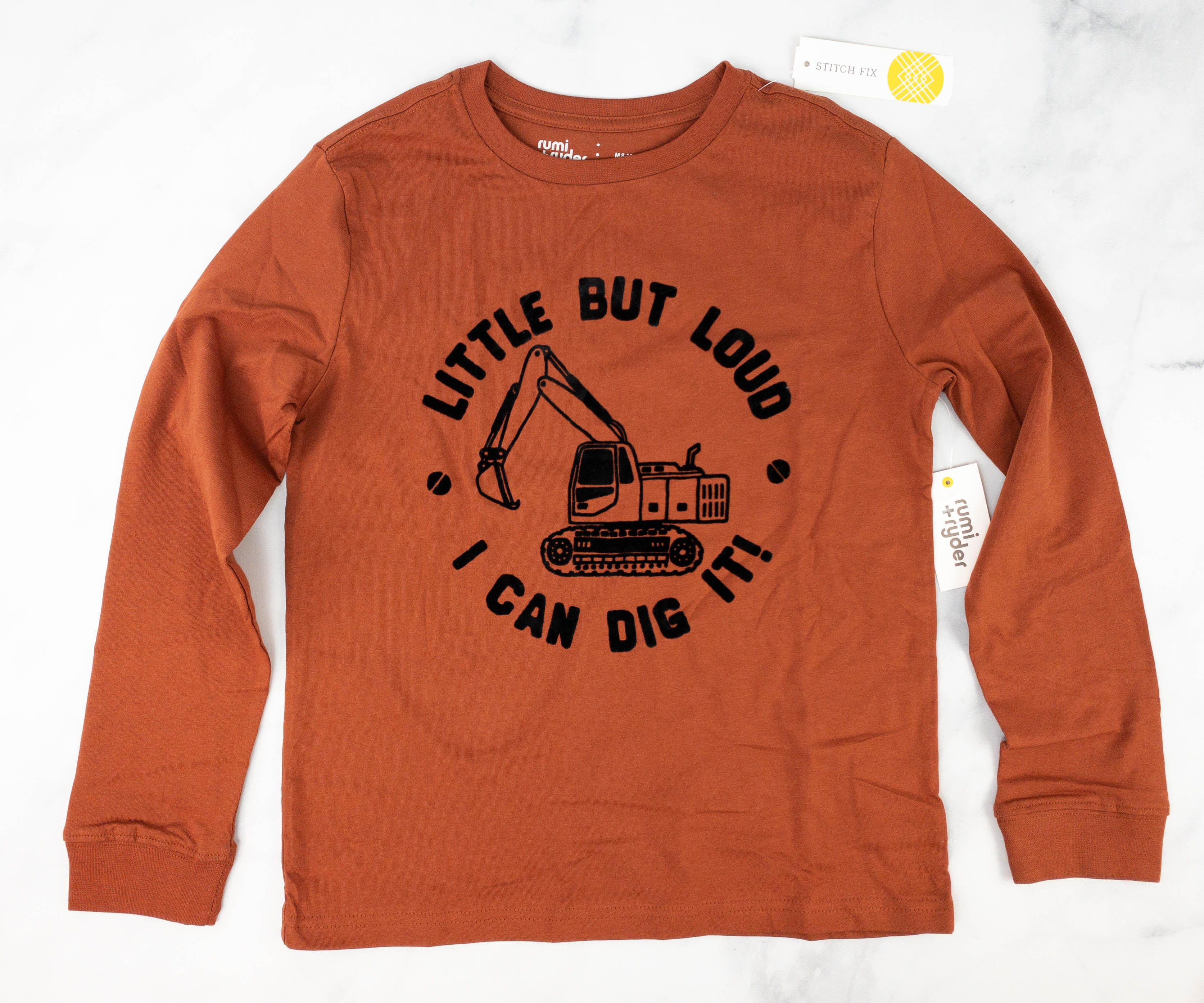 Rumi + Ryder The Classic Long Sleeve Graphic Tee ($18) Here's an orange long-sleeved top with a loose and comfortable fit that allows my kid to move freely.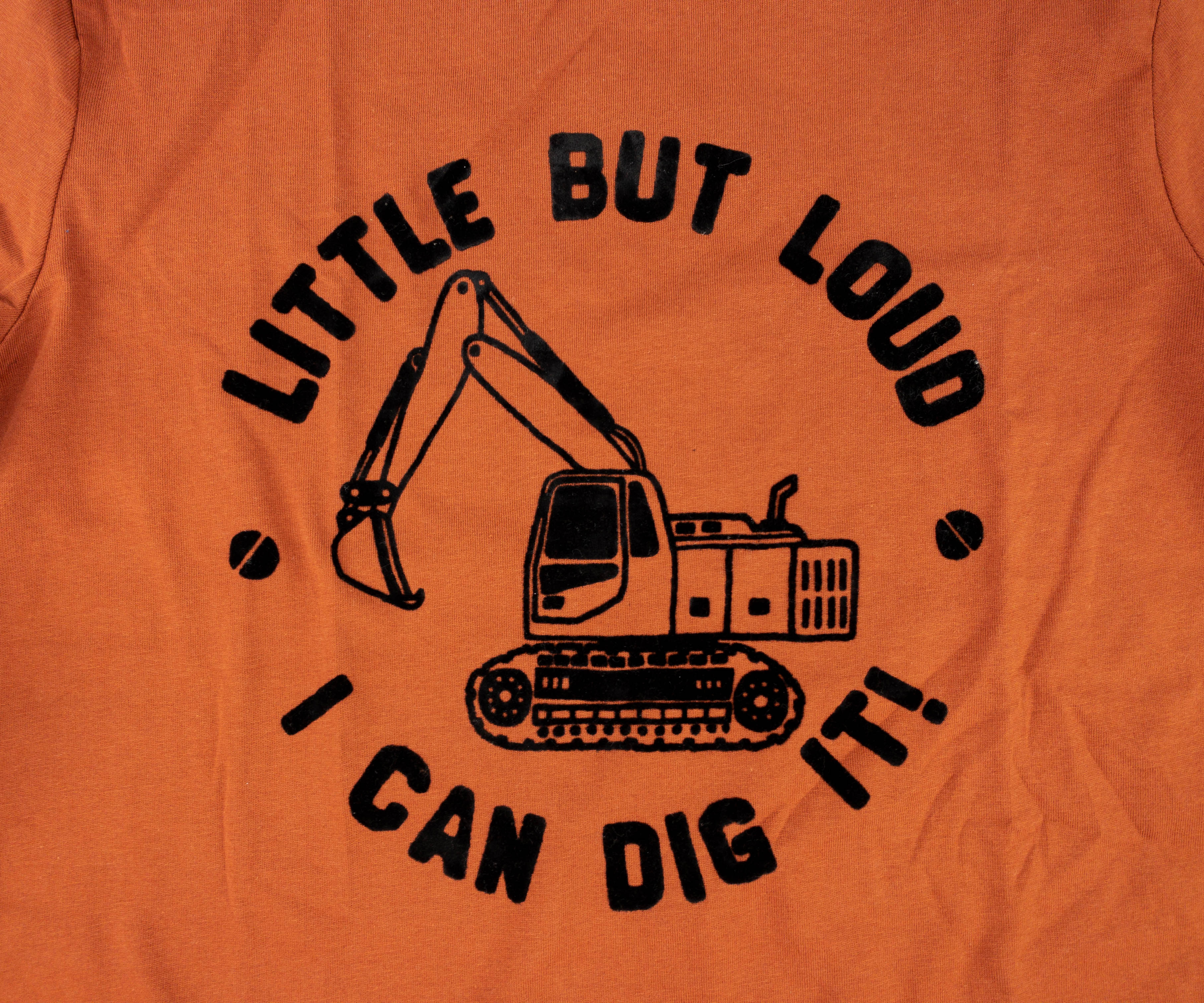 It has a nice print that shows an excavator illustration!
Little but loud.

I can dig it!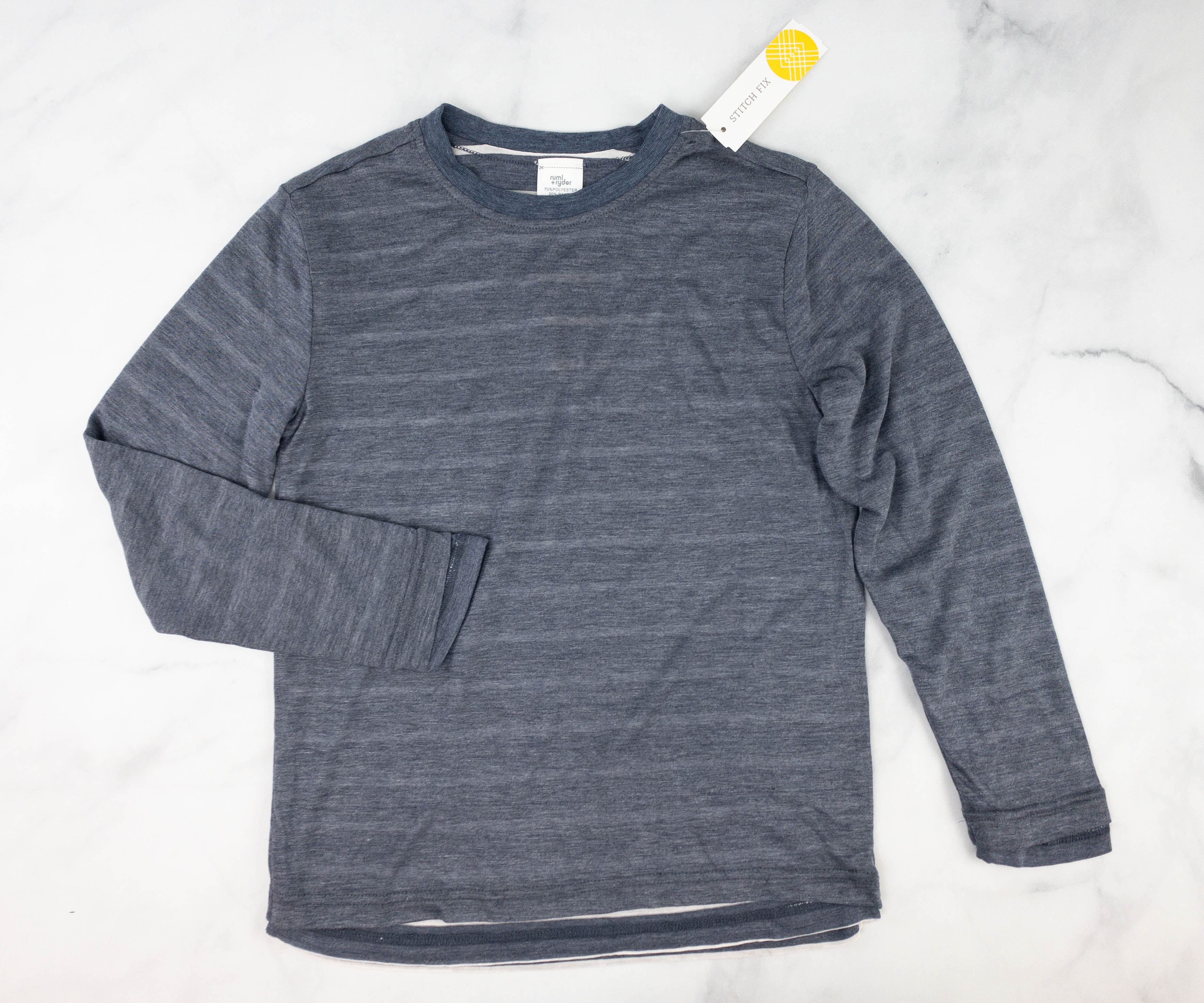 Rumi + Ryder The Long Sleeve Reversible Crew Tee ($20) This long sleeved top is like 2 tees in 1! It's reversible and each side has a different look.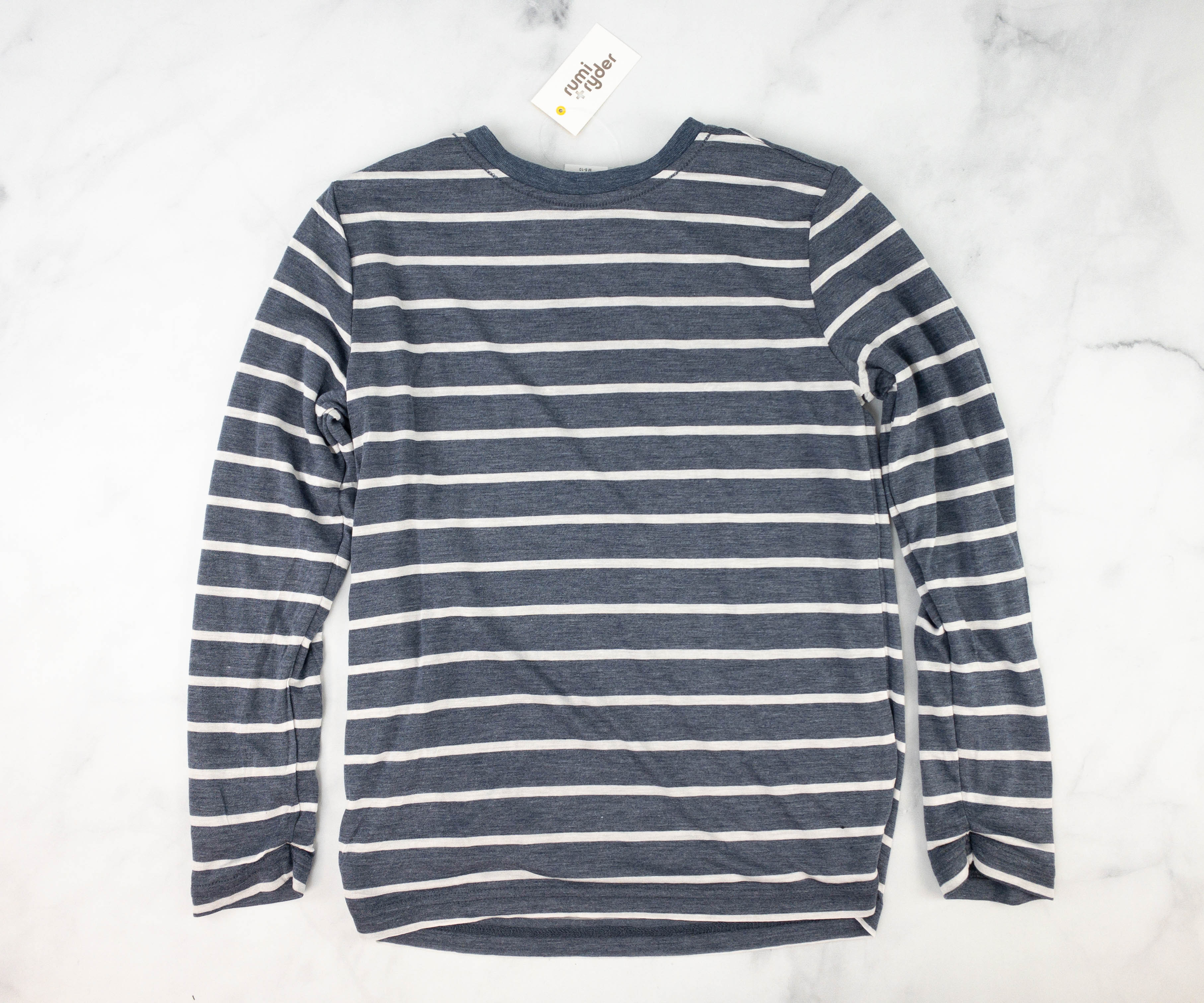 One side is gray while the reverse has a gray and white striped design. My son likes the striped side better!
Capsule Malachi Long Sleeve Graphic Tee ($14) Here's another graphic tee that my son can wear on any casual day. The print is bigger than the previous tees in this fix!
My son loved the print's design and colors. It features the moon and some trees below it!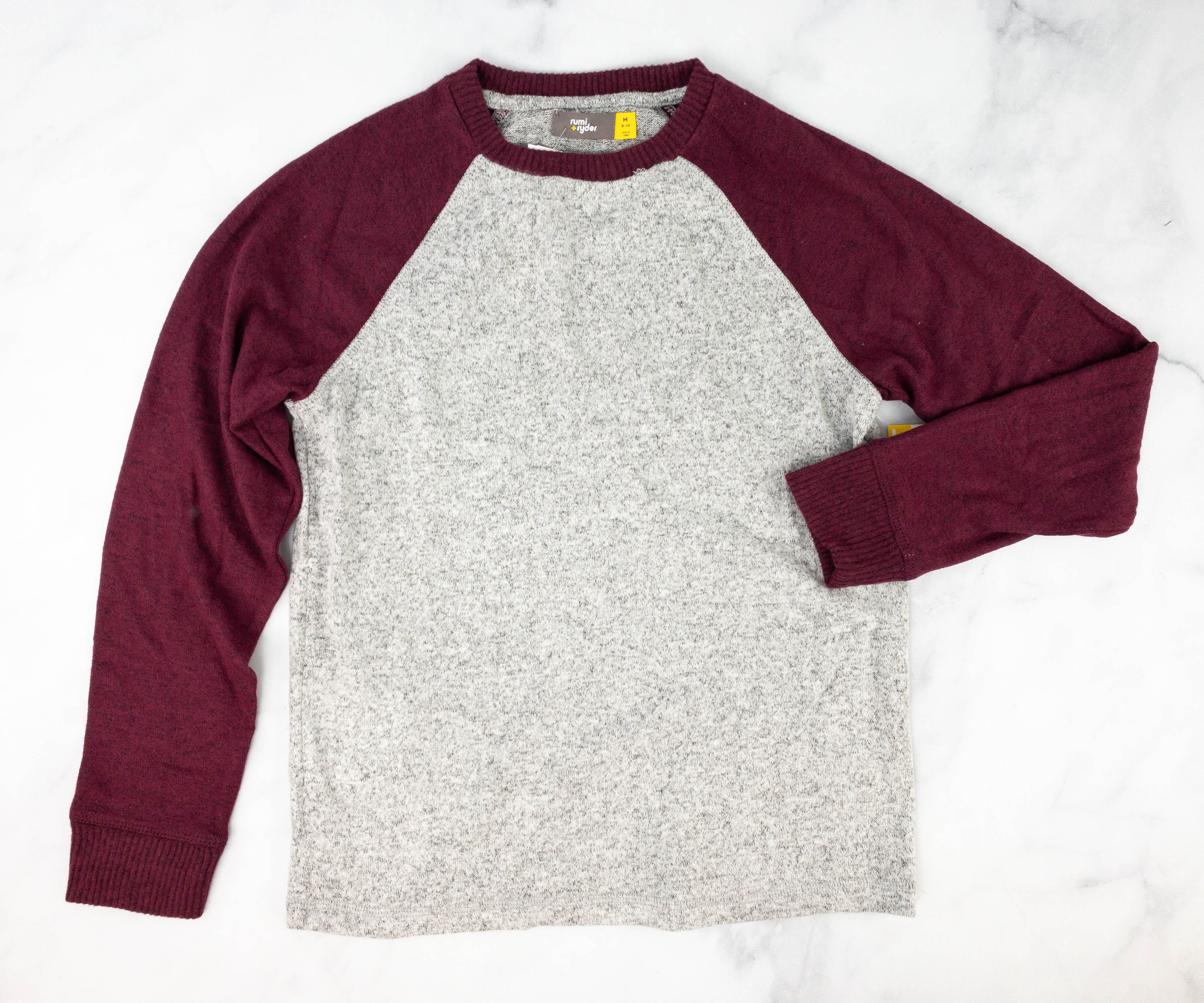 Rumi + Ryder The Classic Long Sleeve Cozy Raglan ($18) This raglan has a classic design! It never really goes out of style, and it's also quite versatile.
This top included ribbed cuffs and neck for a more laidback look!
My son is happy with this month's fix, as it includes a bunch of his favorites: jogger pants and long sleeved tops! The designs are up his alley, and they are all comfortable to wear as well. It's also nice that the fix includes a cool pair of sneakers that makes a perfect match with all the items in the box. This is such a great styling service that makes it easy for me to get new clothes for my kids. They send the clothing pieces right at our doorstep, and my kids can comfortably try everything at home! The process of returning items is also pretty smooth in case there's something you don't like, but so far the stylist has done a great job in picking styles for my son!
Are you getting the Stitch Fix Kids box too?