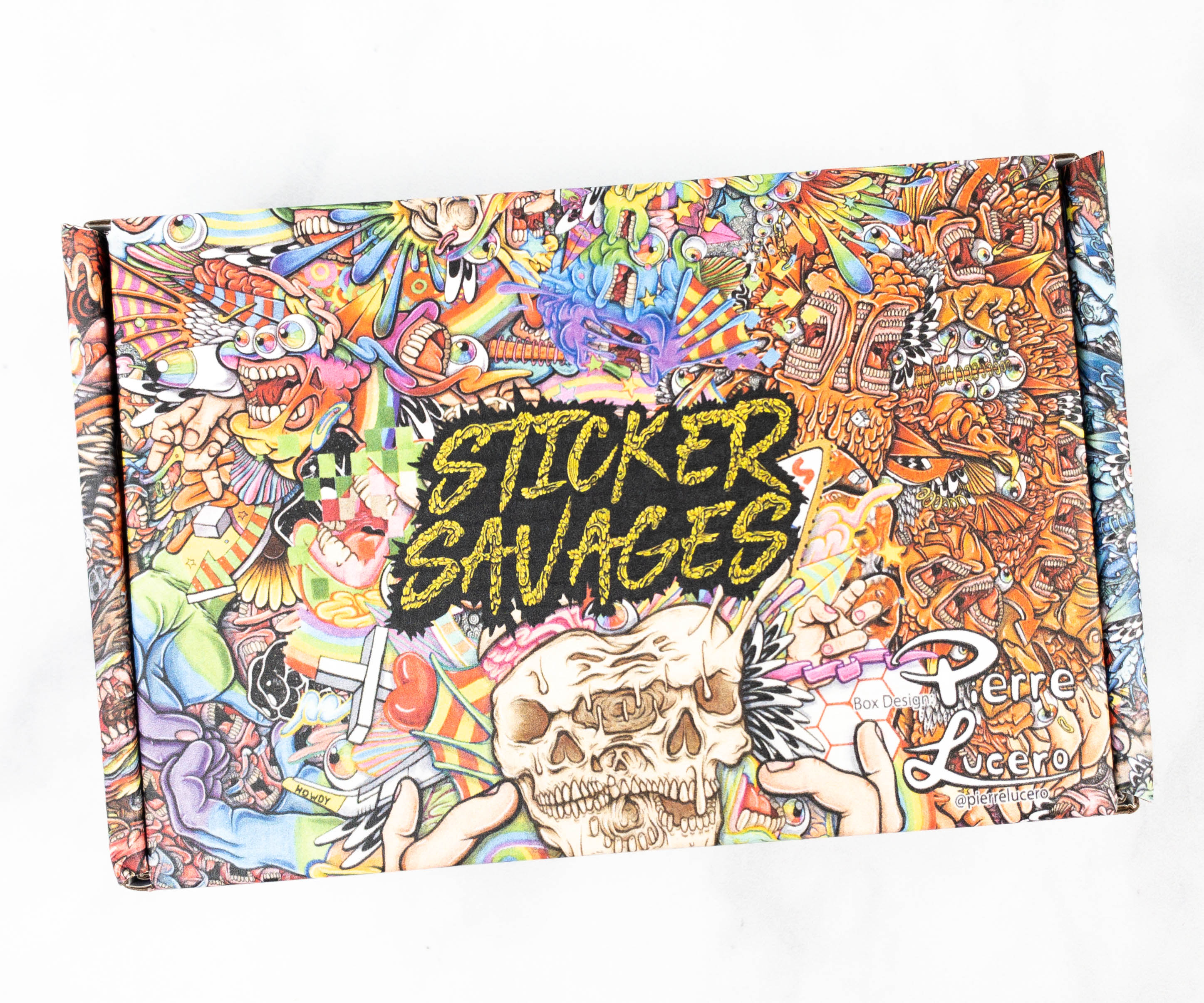 Sticker Savages is a monthly subscription box featuring 10 unique stickers from artists on Instagram. These artists are from around the world and the designs are stunning. Most of these stickers are Sticker Savage exclusives, which means they're printed for subscribers only. All orders come with a card featuring the artists. Shipping is free to the U.S. (and $9.99 worldwide). Sticker Savages is $11.90 a month, or save with longer subscription terms.
We are the dopest sticker box in the game. These stickers are created exclusively for our sticker subscription box, and are great for water bottle stickers, laptop stickers or just about any other thing you can think of. All of our stickers are printed on high quality waterproof vinyl, and are around 3-4in in size.
DEAL: Get 10% off your first box! Use coupon code HELLO.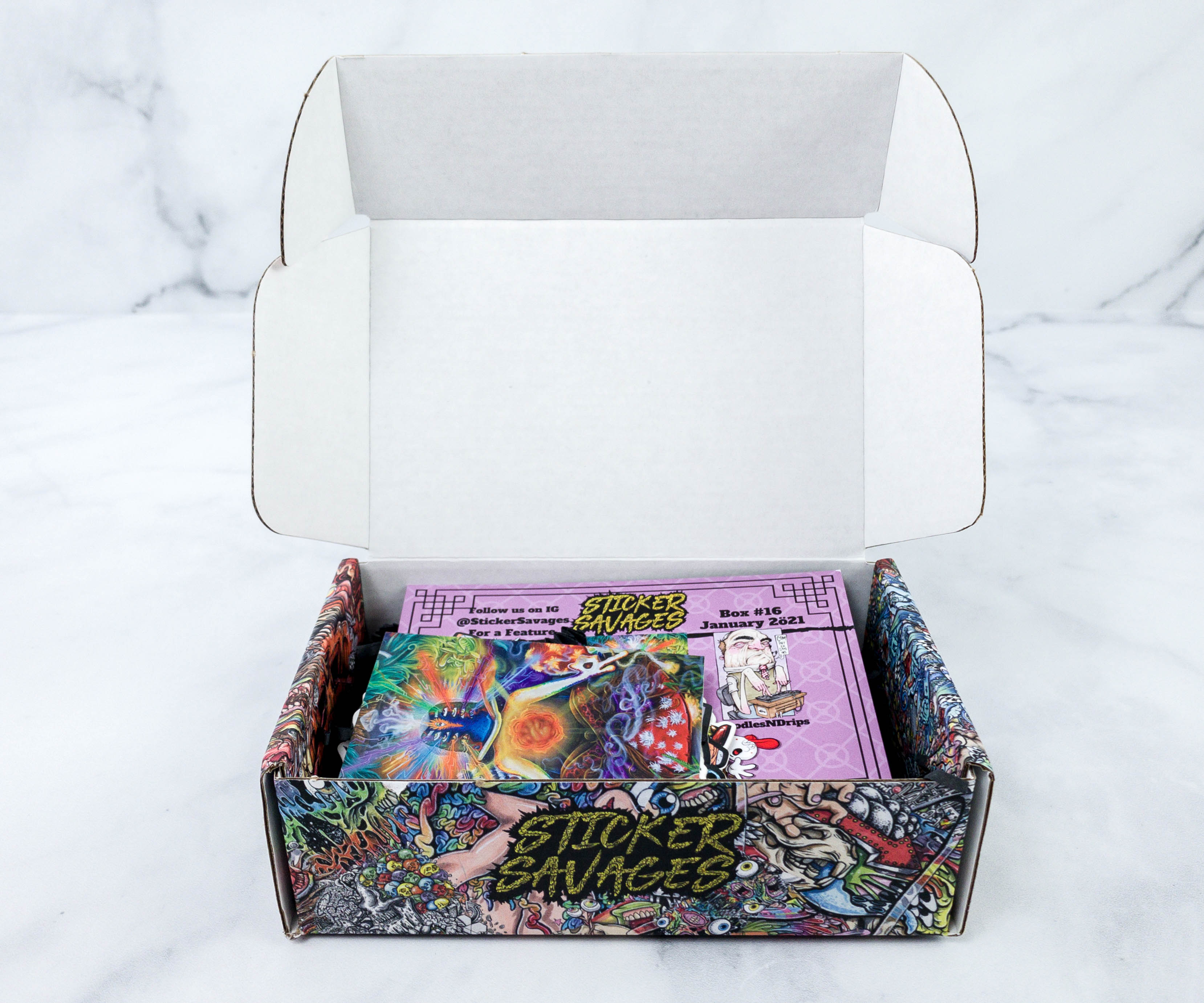 The box itself is pretty cool because of the unique prints on it!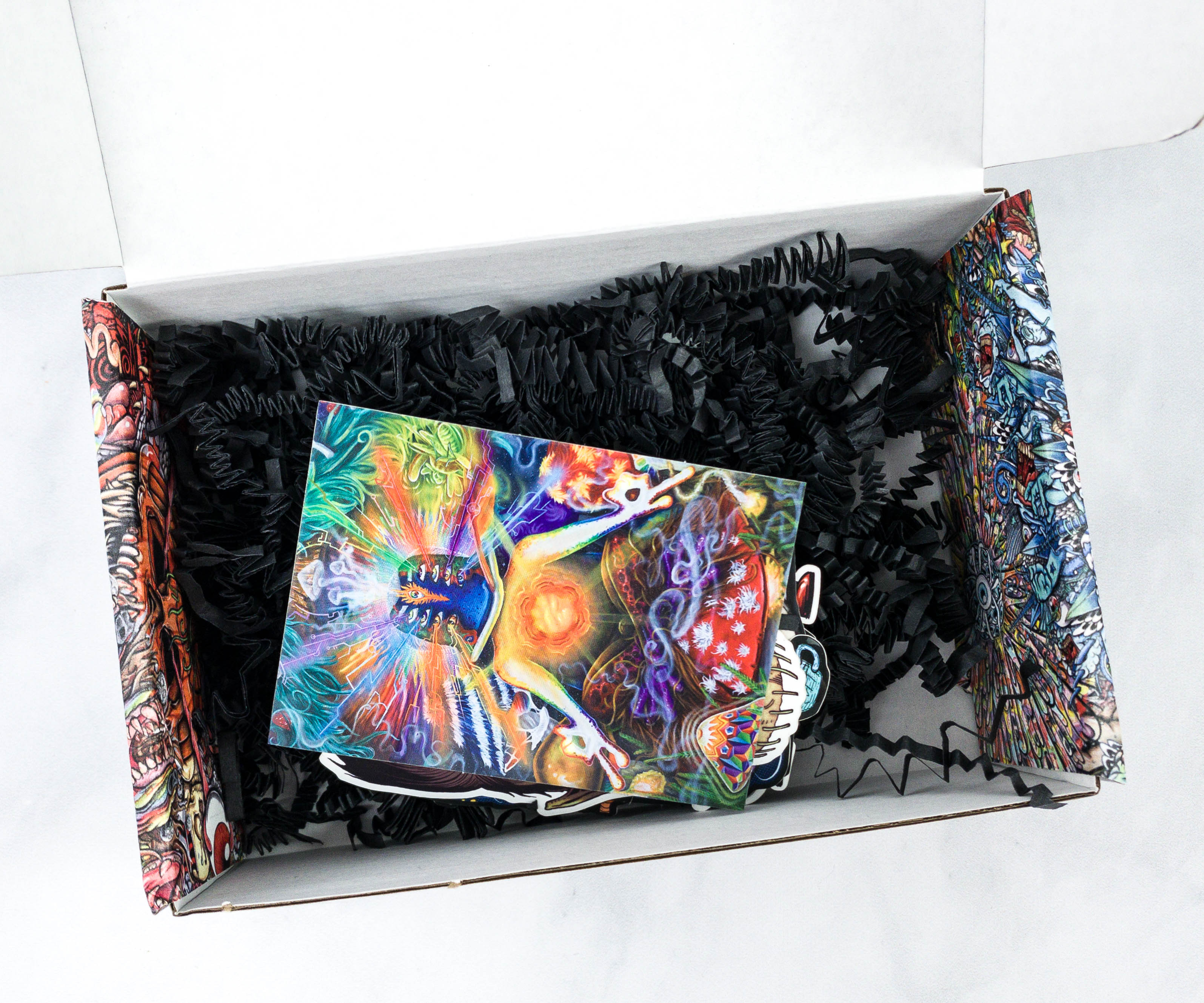 The stickers were packed with black squiggles.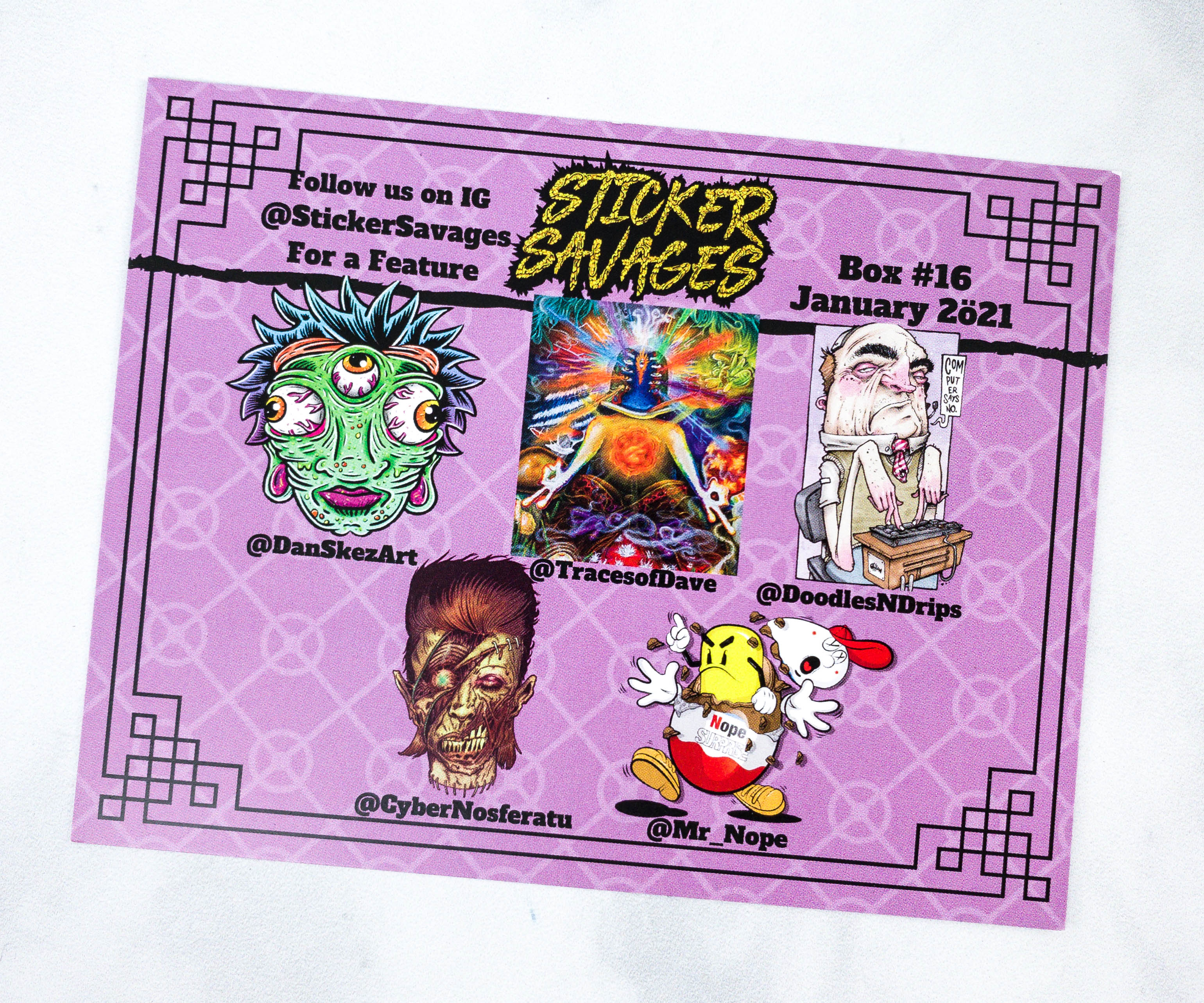 There's a card inside that lists the Instagram handle of the artists.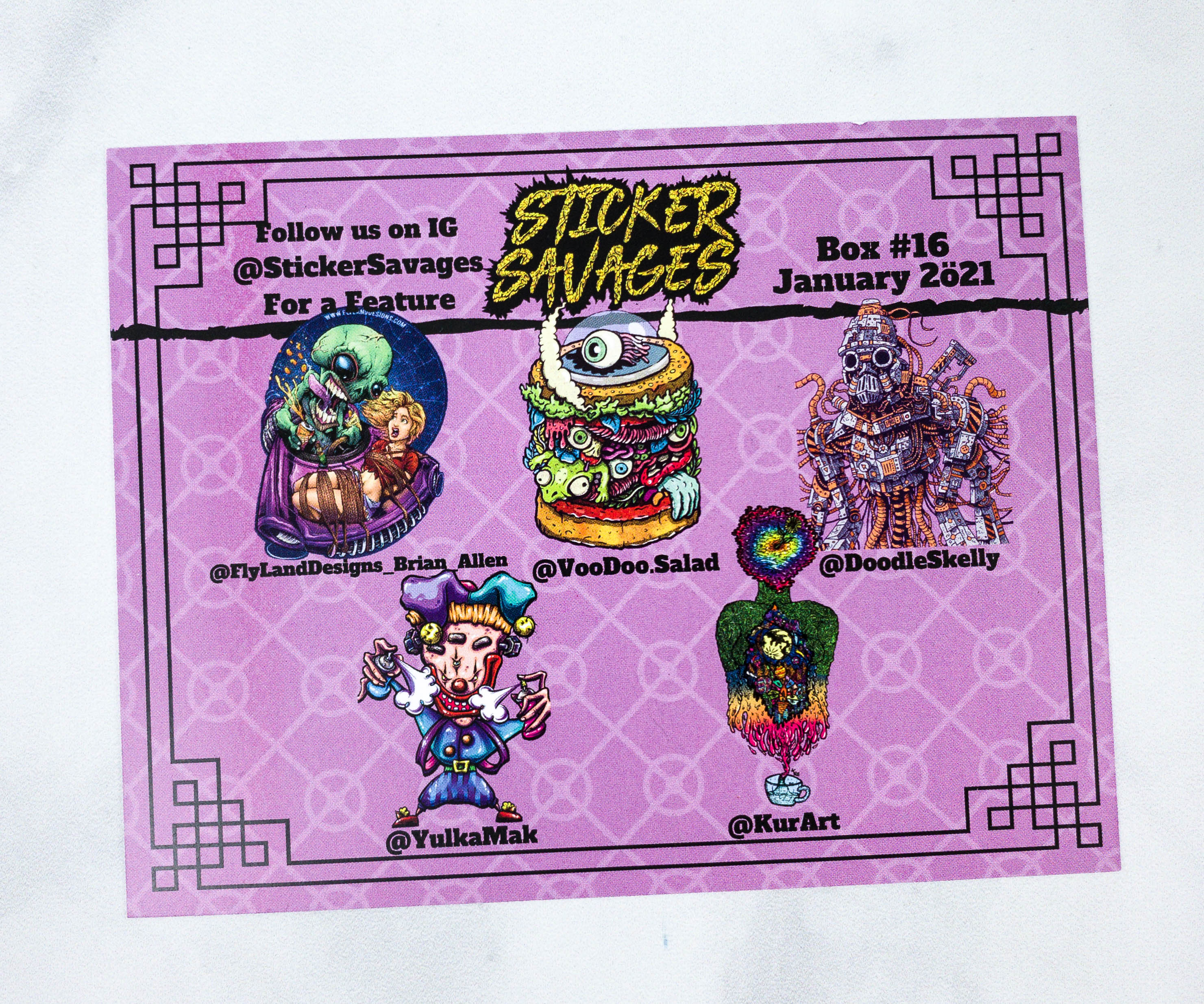 There are more artists at the back!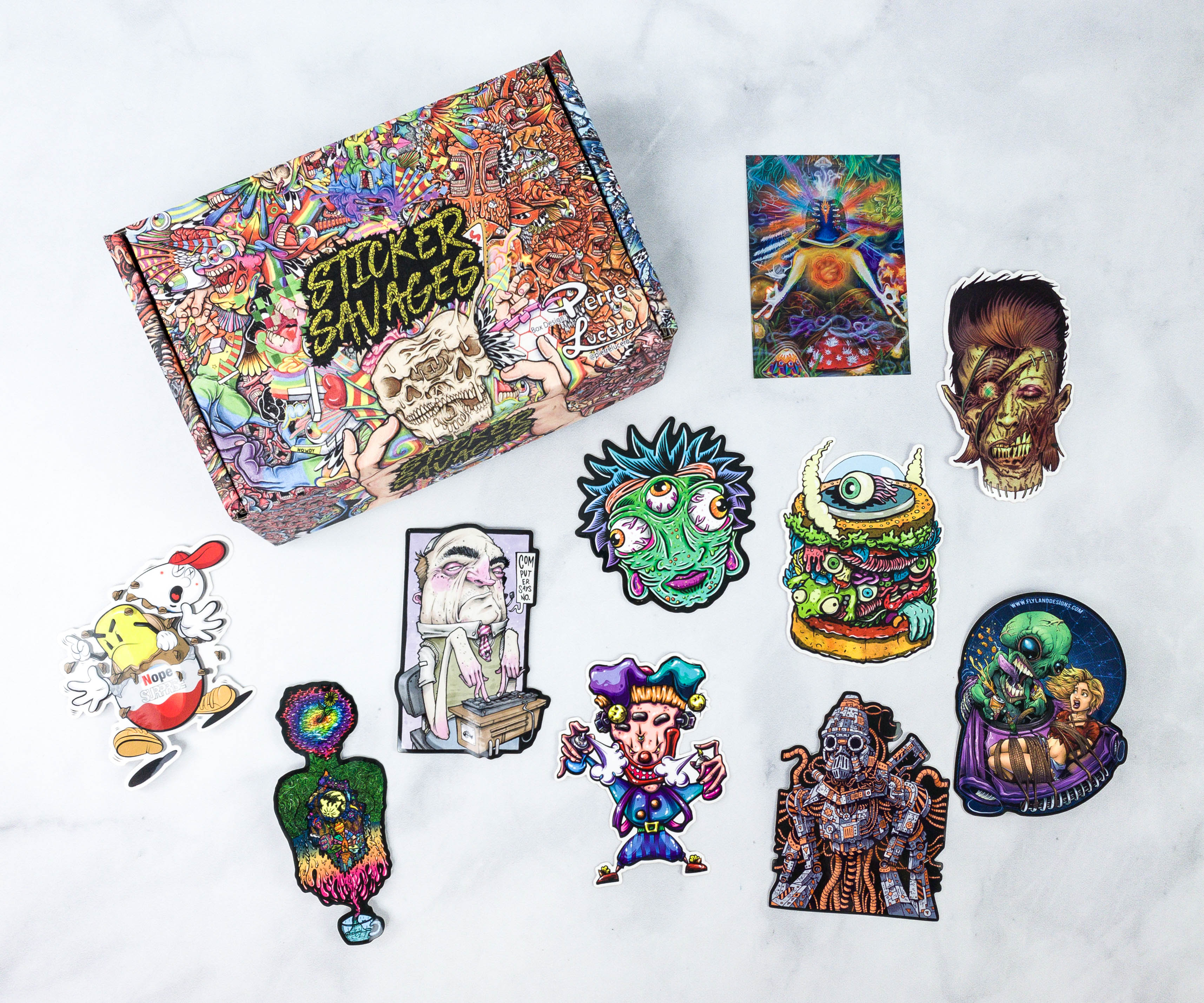 Everything in my box!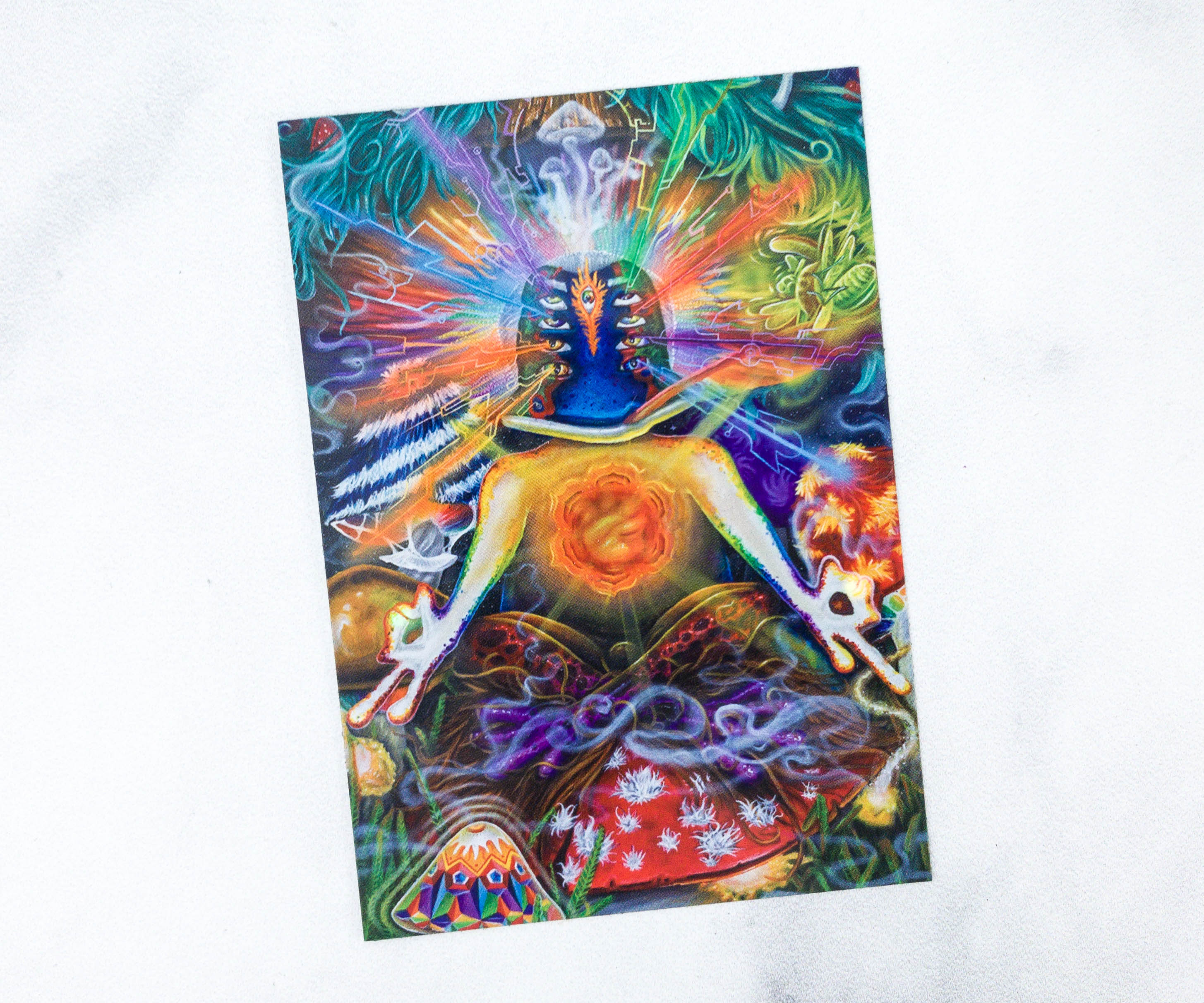 The first sticker is from @TracesofDave and it features a unique creature that looks like a higher being. I liked the colors that he used! His imagination is really out of this world!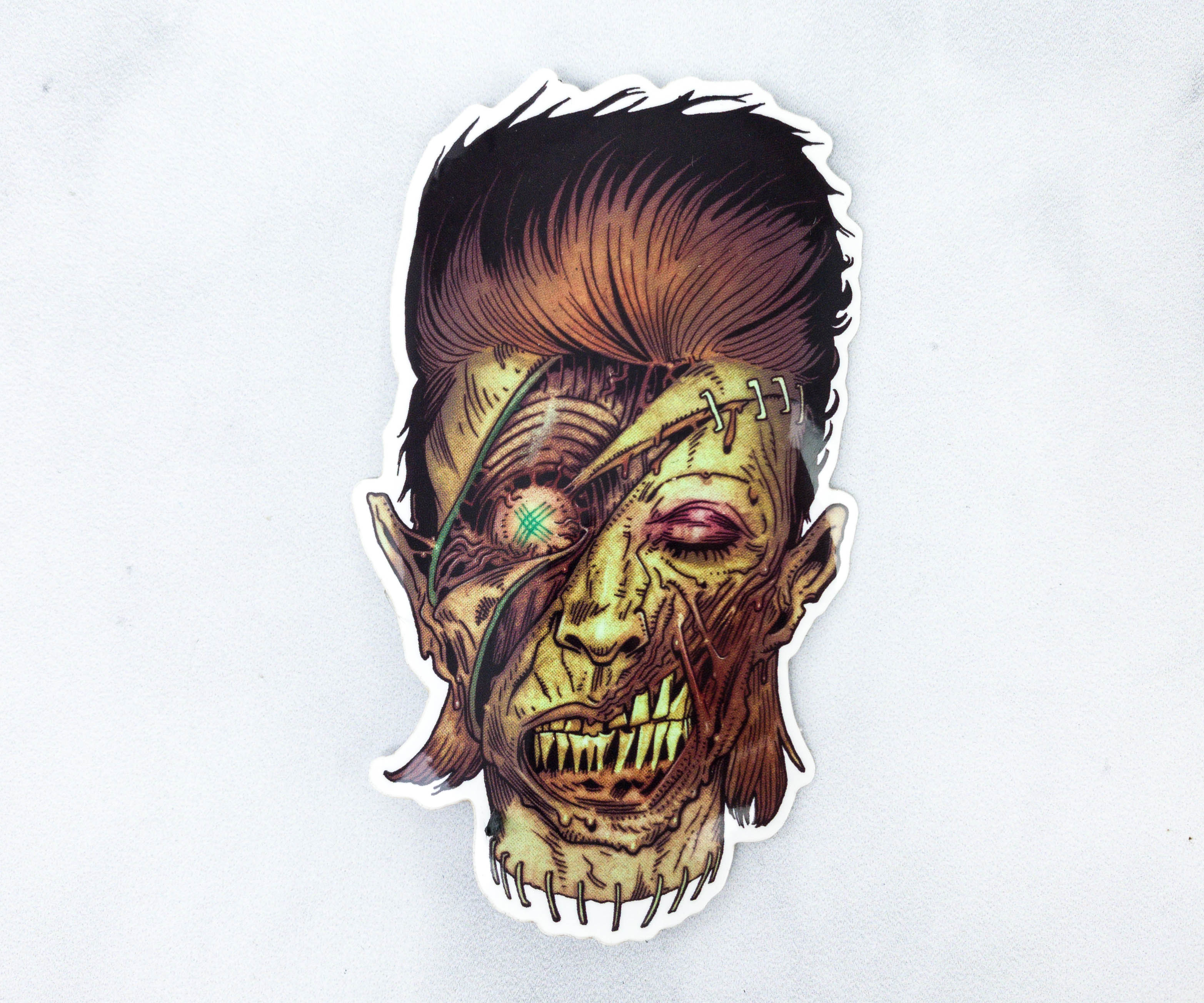 Remember the zombie version of Popeye from the December box? The artist who made it, @CyberNosferatu, has another featured design for this month. It's a modern Frankenstein head, which looks creepy, but interesting!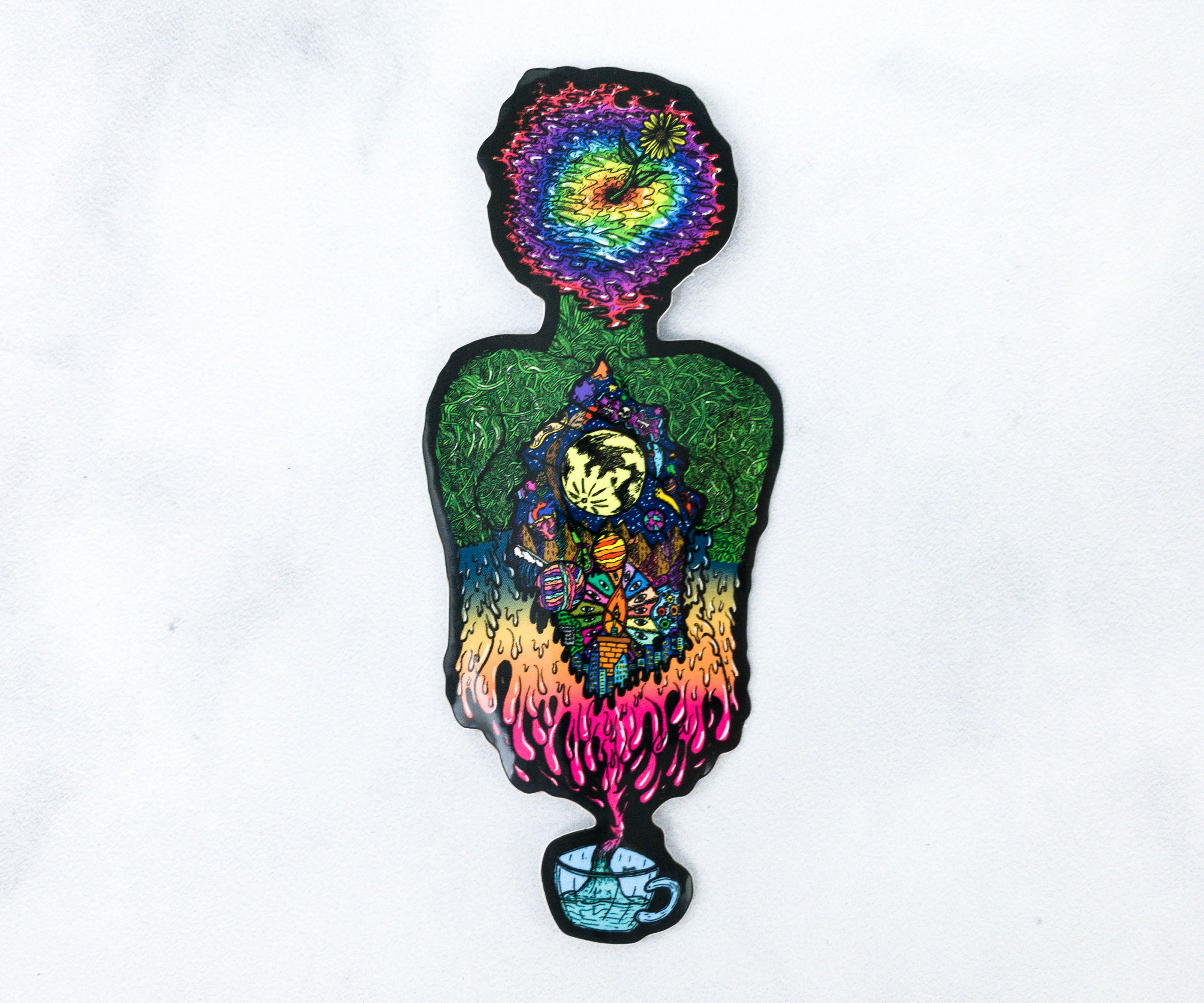 This sticker designed by @KurArt has a figure coming out from a cup. The image is composed of different textures and colors that may have a deeper meaning.
@FlyLandDesigns_Brian_Allen showcased a creature from the outer space on this sticker. It looks creepy and there's also woman tied up in front of it.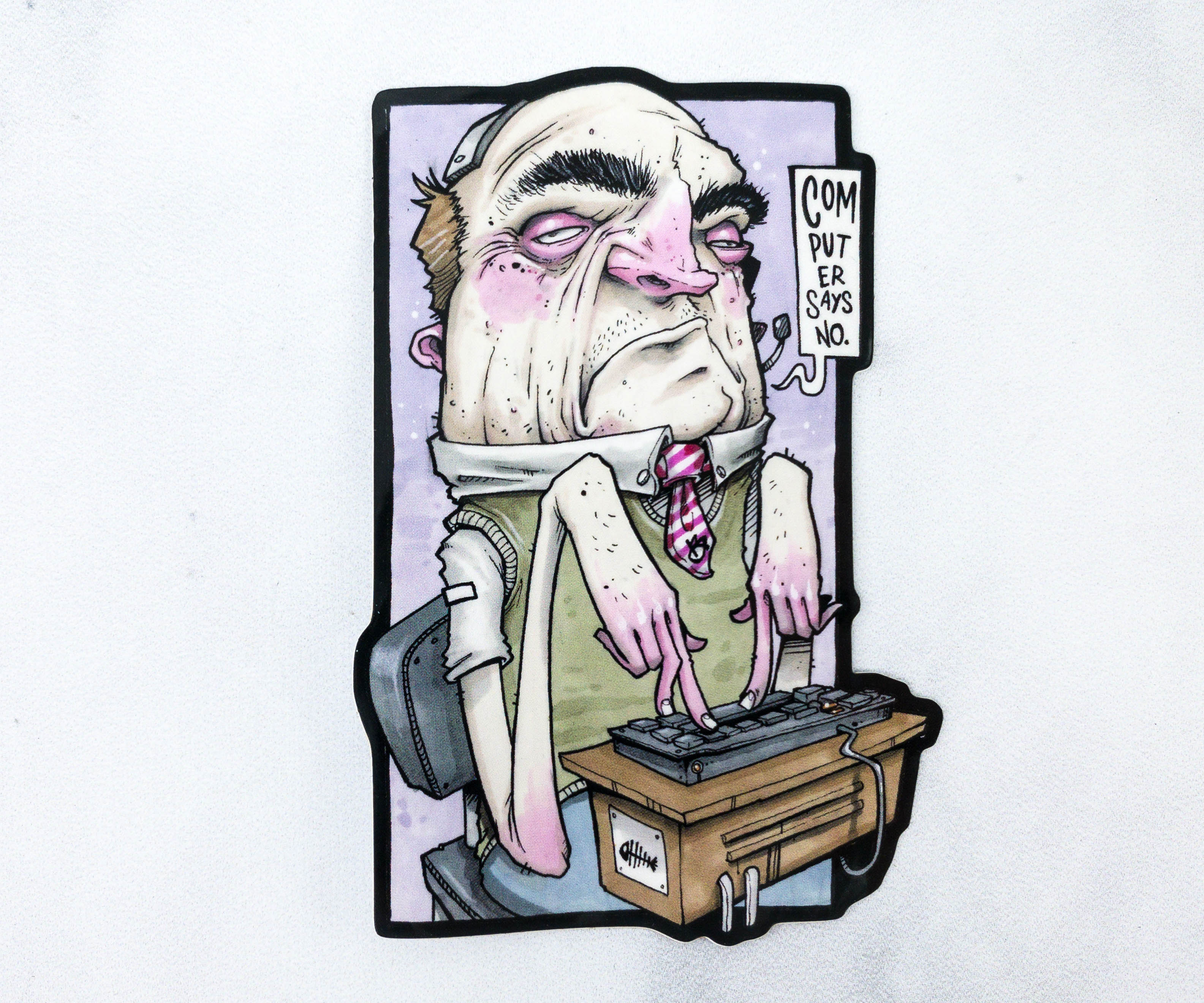 @DoodlesNDrips is back! This time, the sticker design shows a man working in front of a computer and he looks like he doesn't care at all.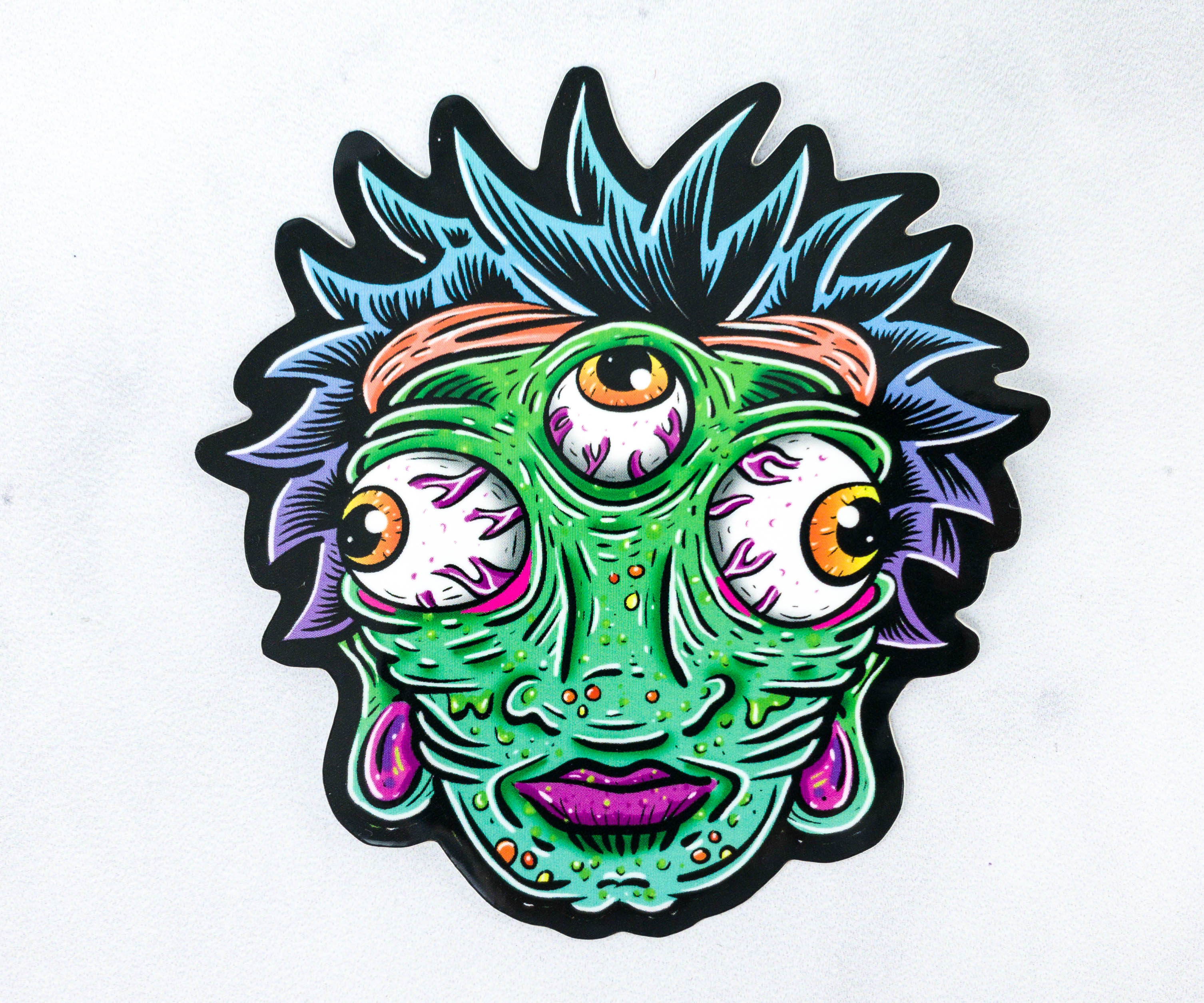 This 3-eyed creature made by @DanSkezArt also looks fascinating and freaky at the same time!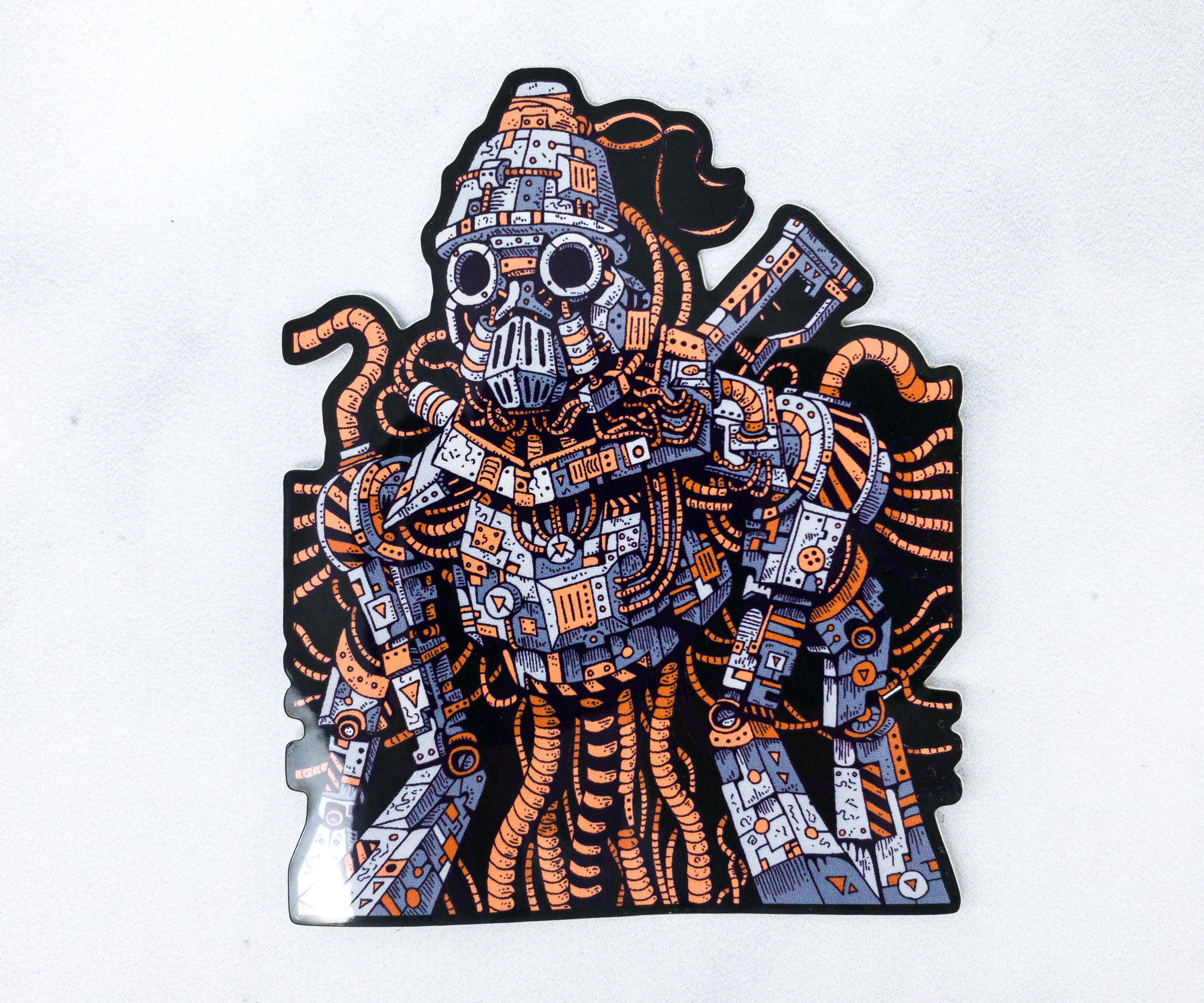 @Doodleskelly surprised us with a robot-inspired design for his Sticker Savages debut. This may look like an unfinished metal project but it is as captivating as refined machinery!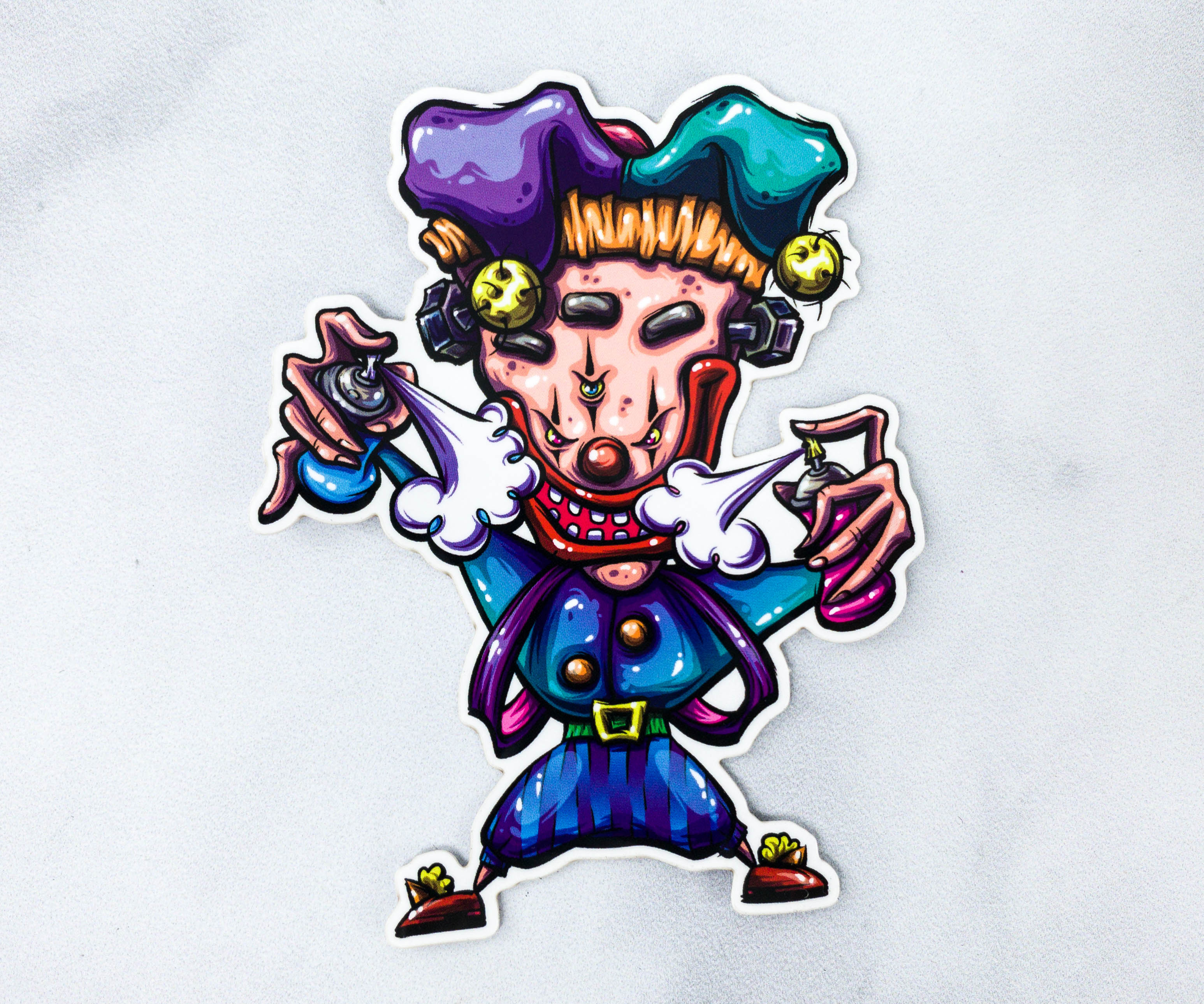 @YulkaMak shared a Jester-themed character holding 2 cans of spray paints. It has 3 eyes and a smile that will surely scare the kids away!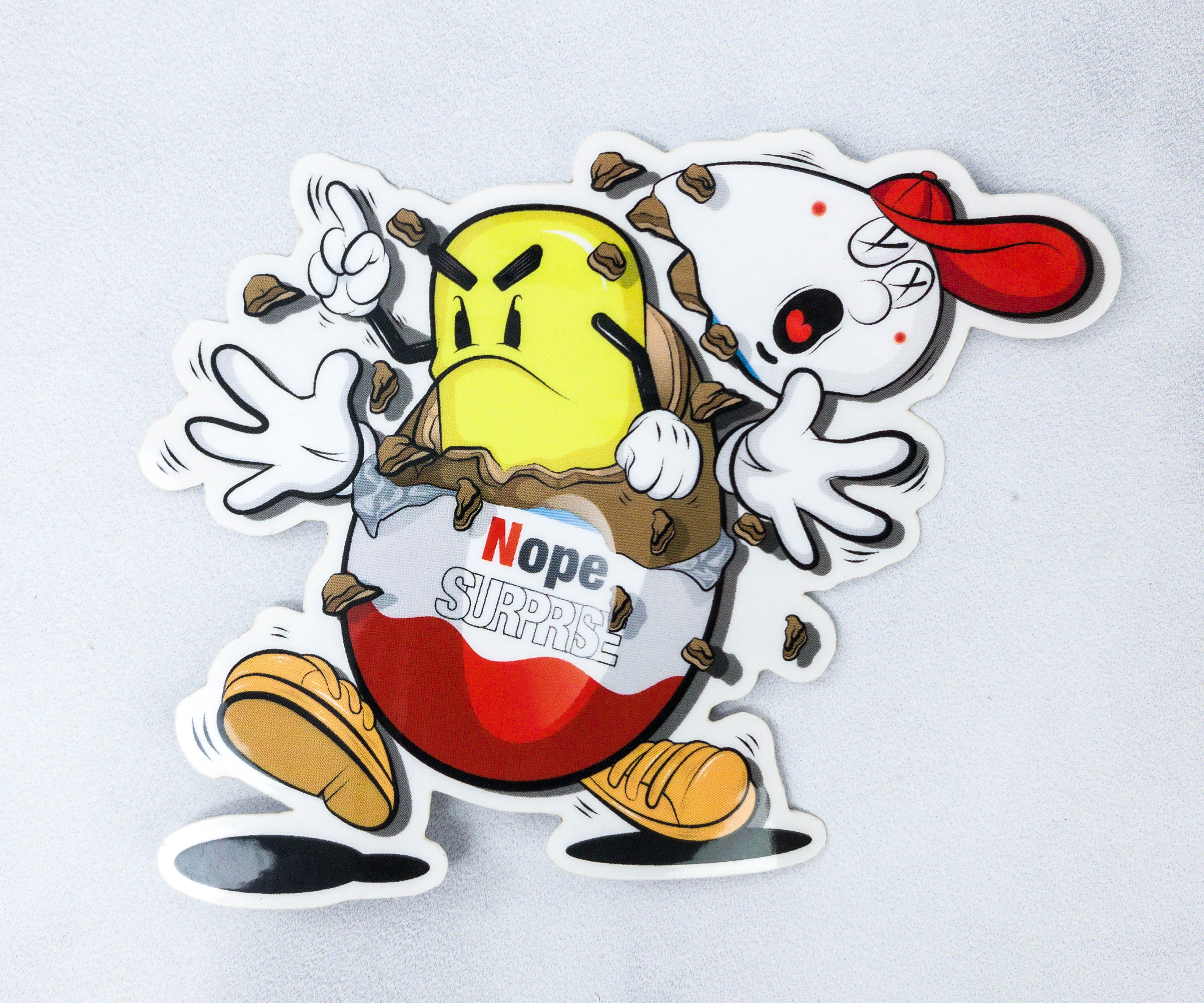 @Mr_Nope's Nope Surprise is an adaptation of the famous Kinder Joy treat for the kids. The capsule inside made a different surprise this time by breaking loose from its chocolate shell and trying to get out.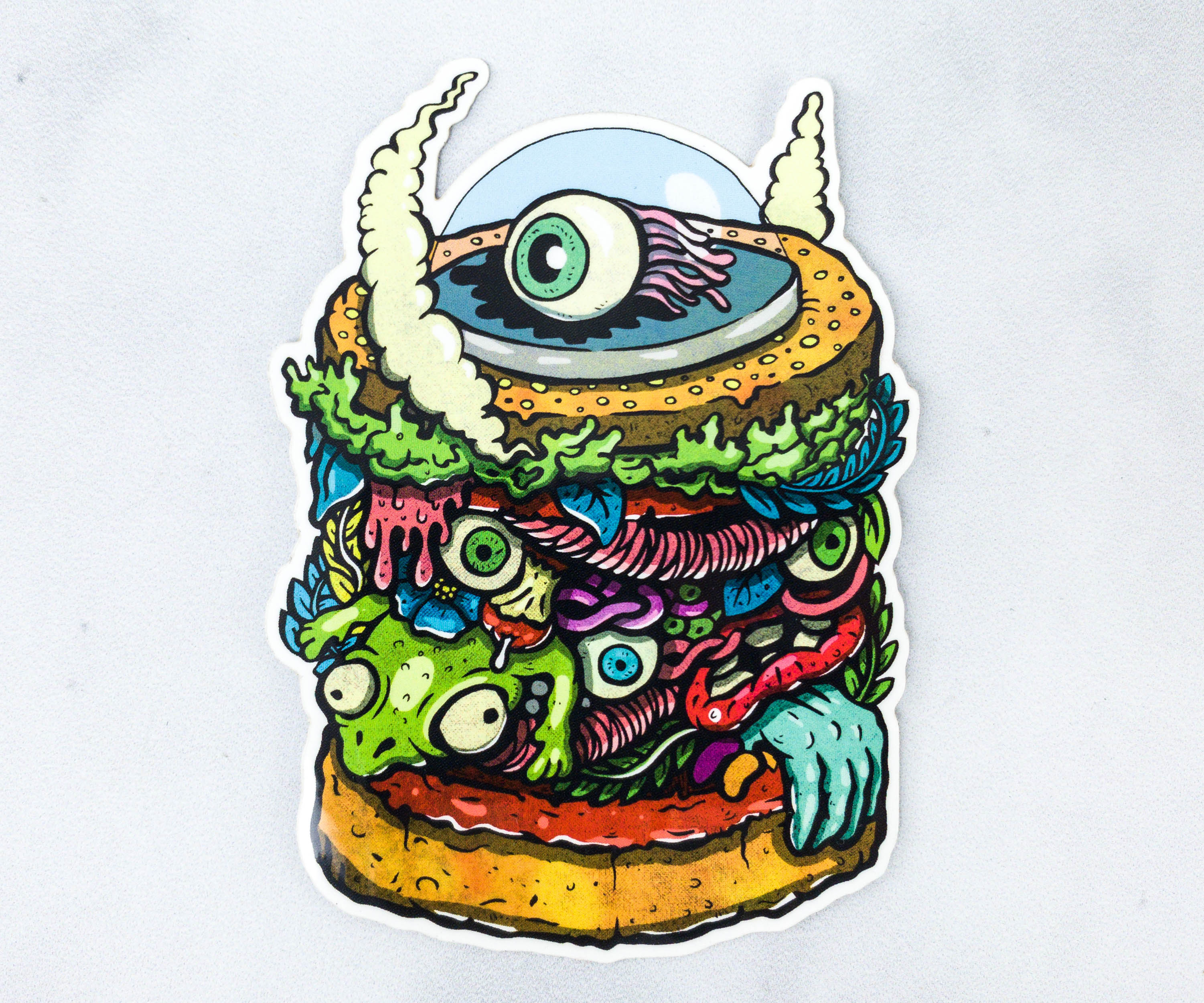 @VooDoo.Salad's burger illustration is trippy! It had a lot of weird ingredients combined to make an out-of-this-world meal.
Every box of Sticker Savages always includes great artwork from talented artists. The featured artists have their own unique styles and concepts with their sticker designs, making each package really exciting. Aside from the recurring artists, this month featured a lot of new bloods and they are all excellent! I liked all the stickers but the robotic design from Doodleskelly is my favorite. I love how well-detailed it is! All in all, this subscription is great for sticker lovers, especially those who want to collect unique stickers and discover new artists at the same time!
What do you think of the Sticker Savages box?