Lani Makana Ohana Jewelry Club is a monthly subscription that features beach-inspired jewelry and accessories. Each box contains 1-2 exclusive jewelry pieces plus 2-3 beach-inspired items that may include bath and body products, home goods, and treats. The subscription costs $38 and the retail value of the jewelry may be up to a $65 value.
Exclusive Lani Makana Jewelry styles
Handmade and small business goods
Beach inspired styles
Beach accessories
Coastal Home Goods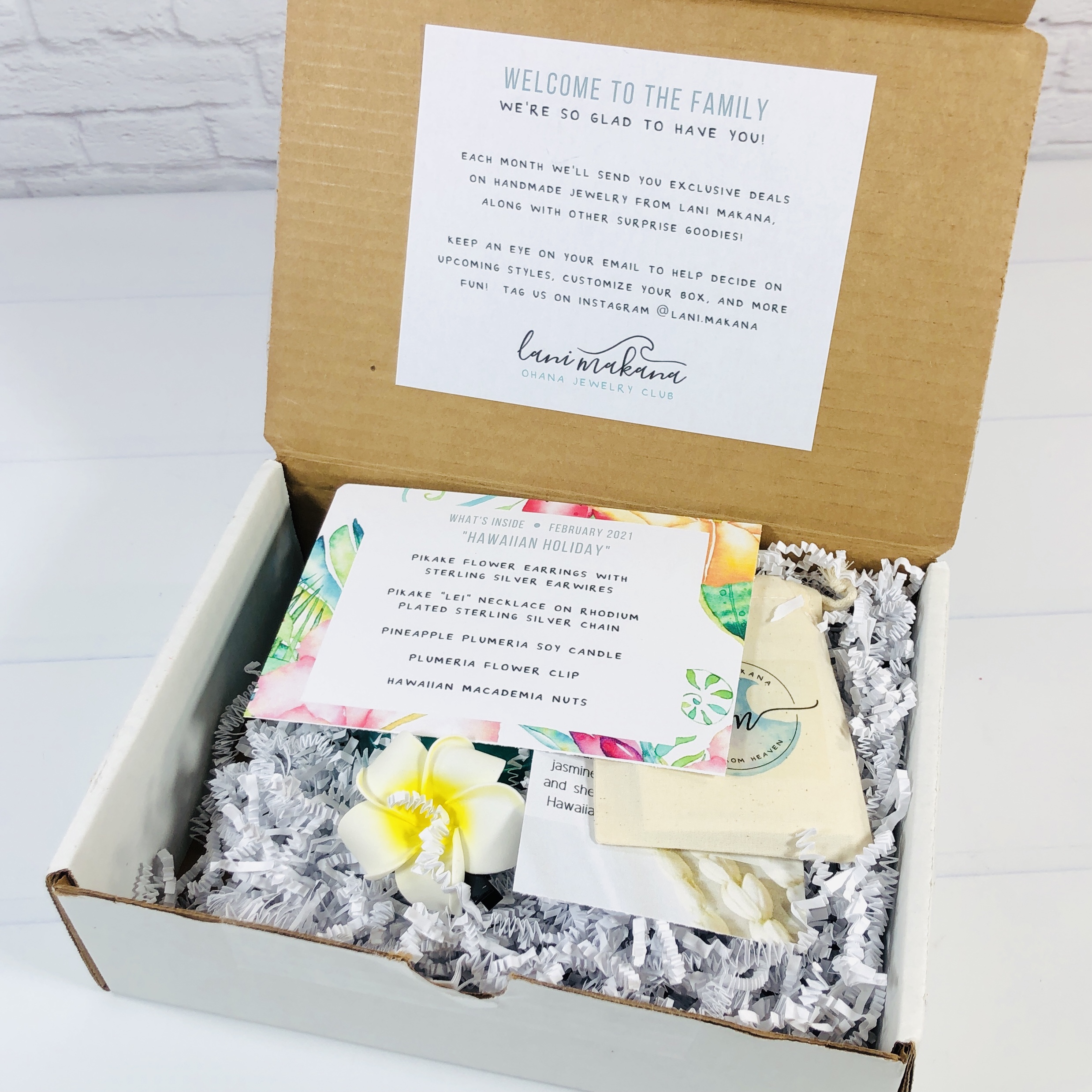 The presentation was very simple, with some tissue paper to cushion my products.
You may get an email to customize your box, so don't delete before reading!
Oh, it looks so tropical and pretty!
Looking good!
I received a colorful card that tells me this is the February Hawaiian Holiday box! I went on a Hawaiian holiday a couple of years ago and it was amazing! The card listed all that I would find in my box.
Some info about the pikake flower was given. This is the flower you will find on leis.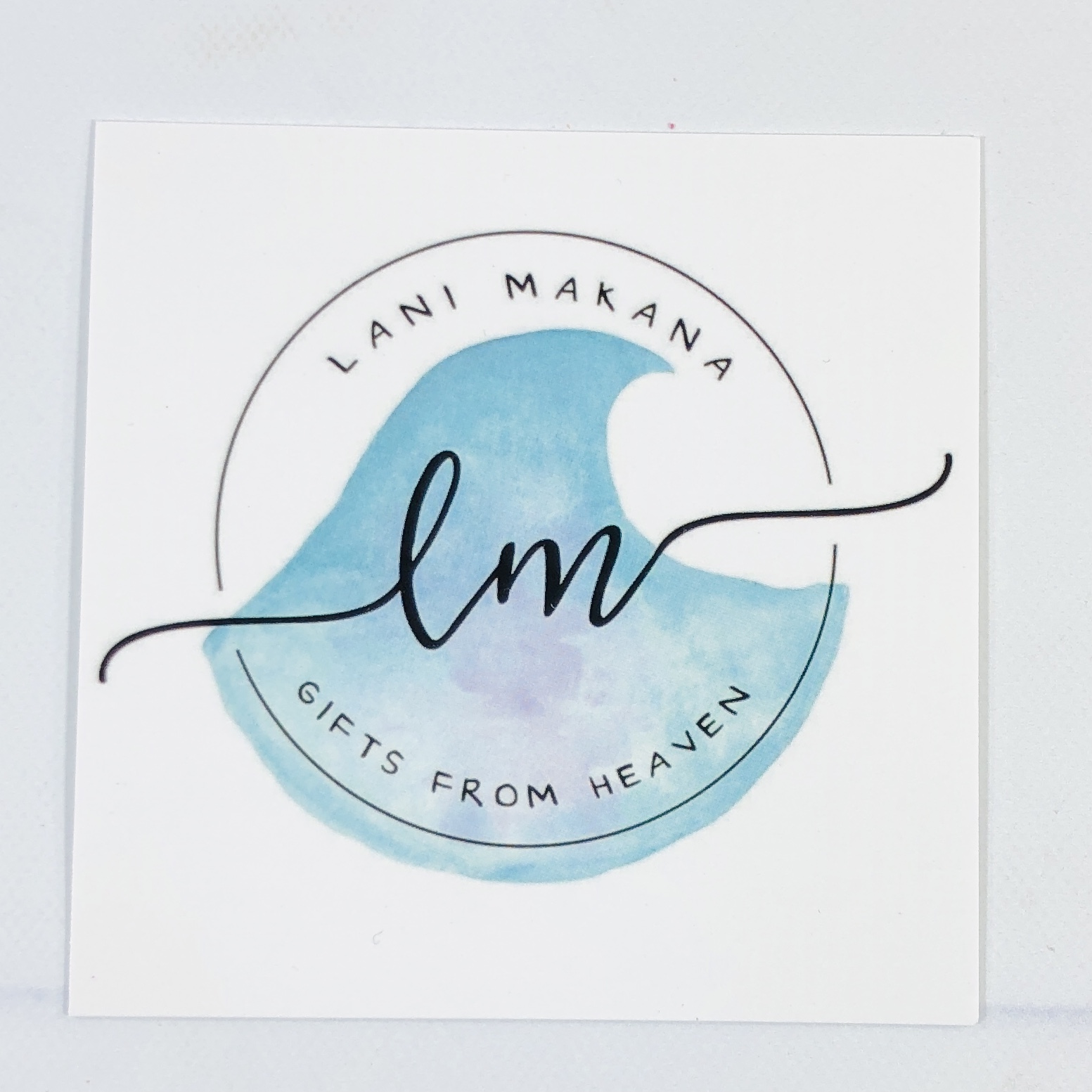 I received a brand card.
The back has contact info.
The last card had a discount code! It was $5 off of a $25 dollar purchase.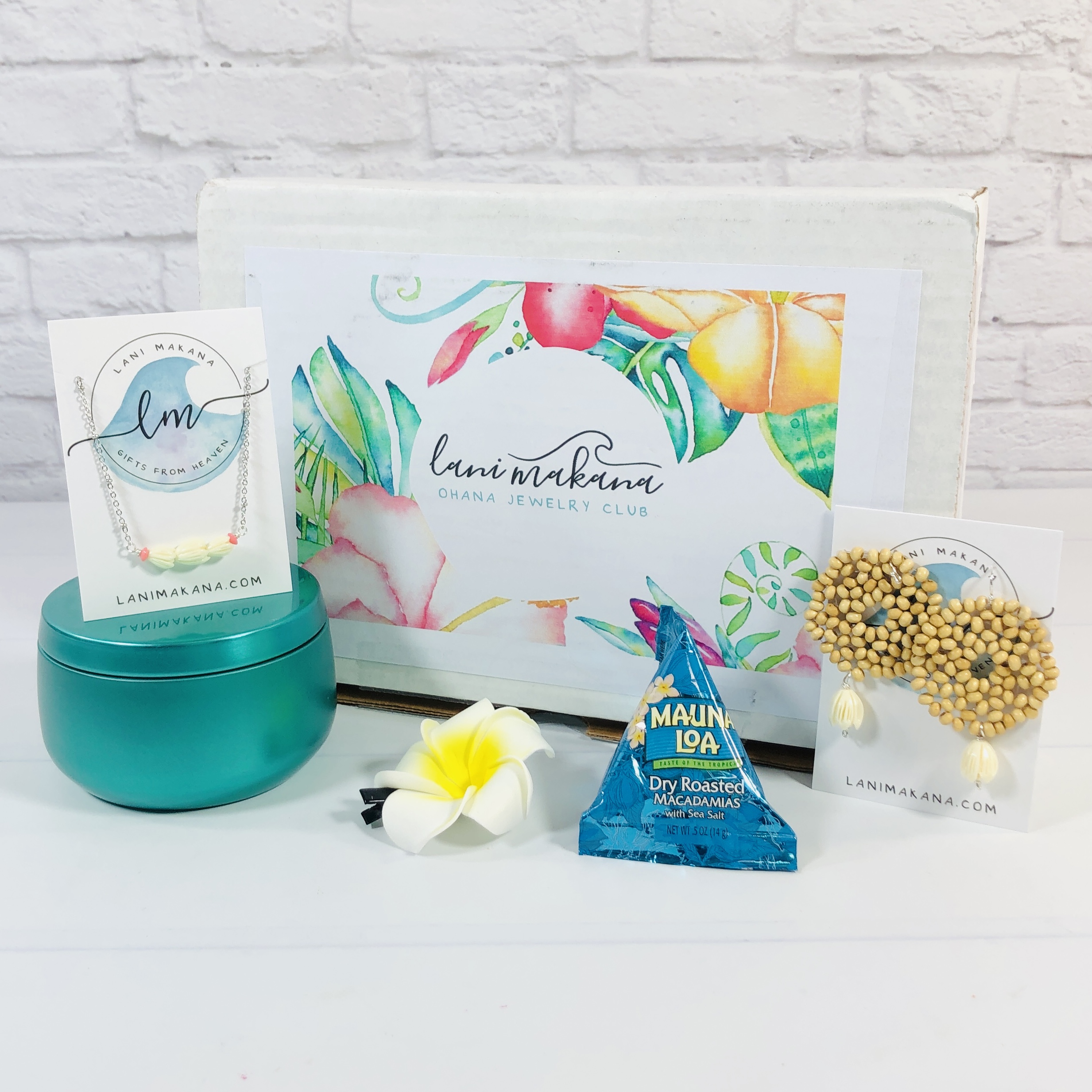 Everything in my box!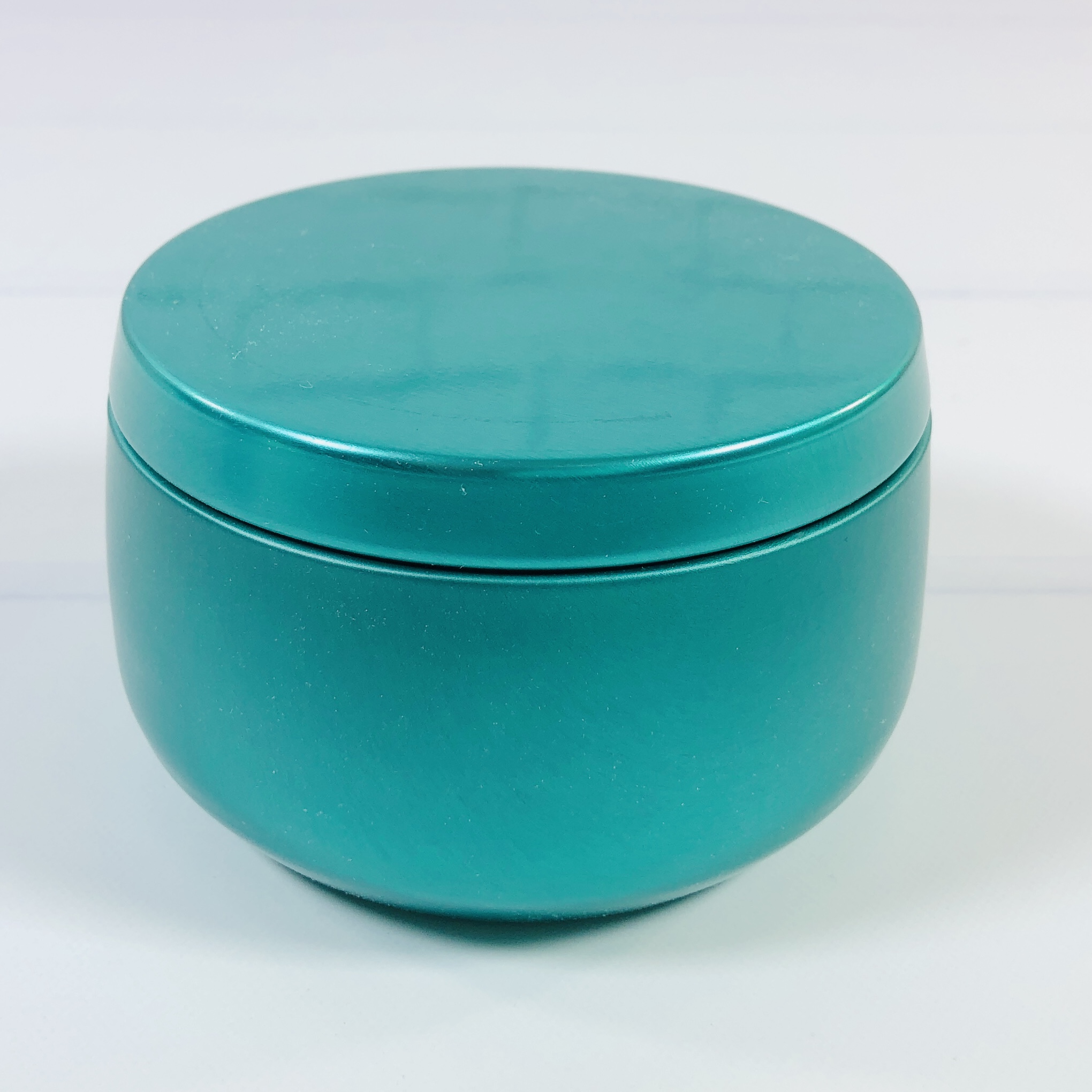 Pineapple Plumeria Soy Candle According to the Lani Makana Instagram page, these candles were custom made for the box by the owner's sister! The holder is peacock blue of course.
Make sure to keep candles away from pets and children!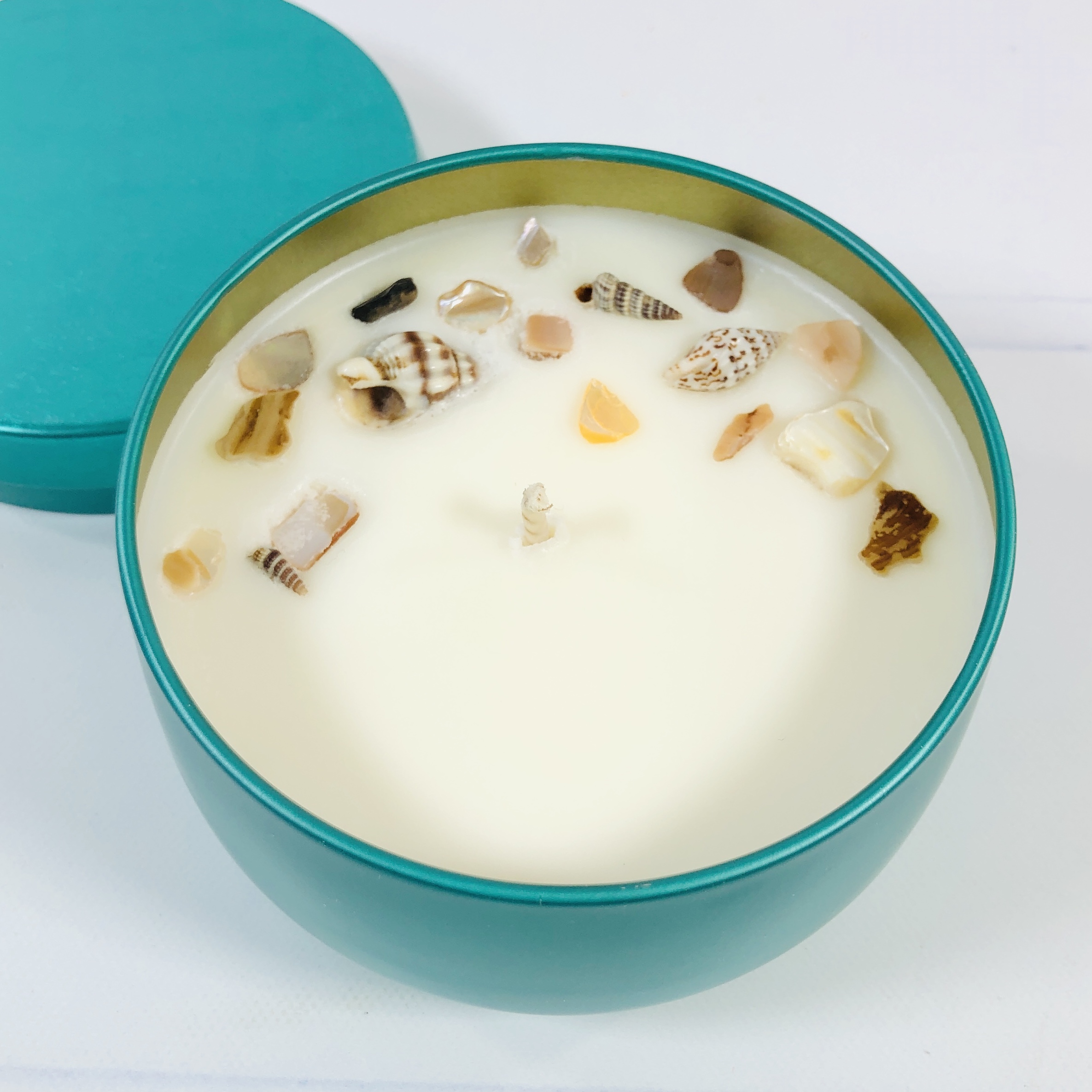 The scent is pineapple plumeria and it is sweet, fruity, and floral. It has beautiful little shells strewn across the top and my daughter begged me not to burn it because she says it's just too pretty. I agreed, for now, but the cold throw is pretty good.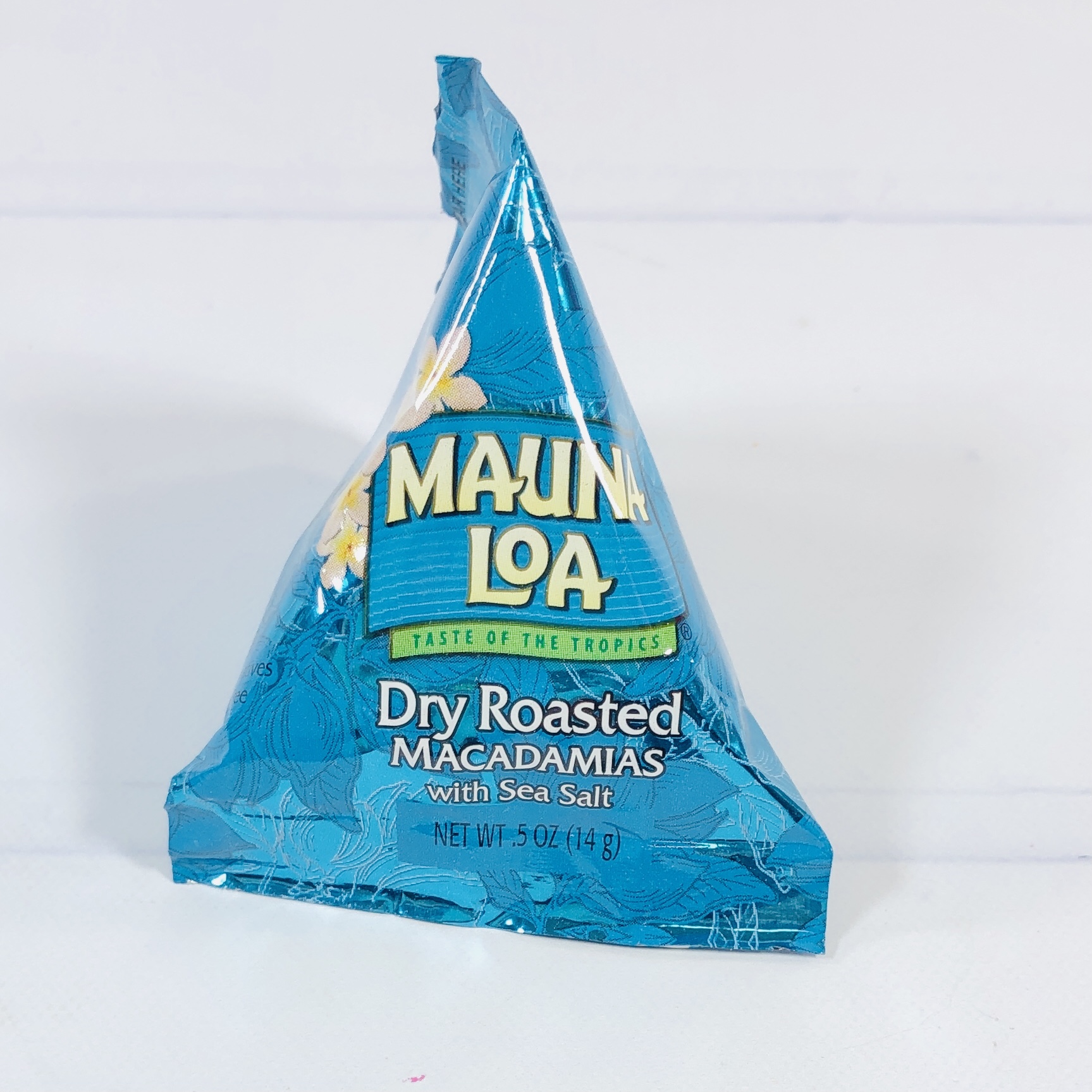 Mauna Loa Hawaiian Dry Roasted Macadamia Nuts I love roasted, salted nuts and macadamias are one of my favorites! The texture is so buttery!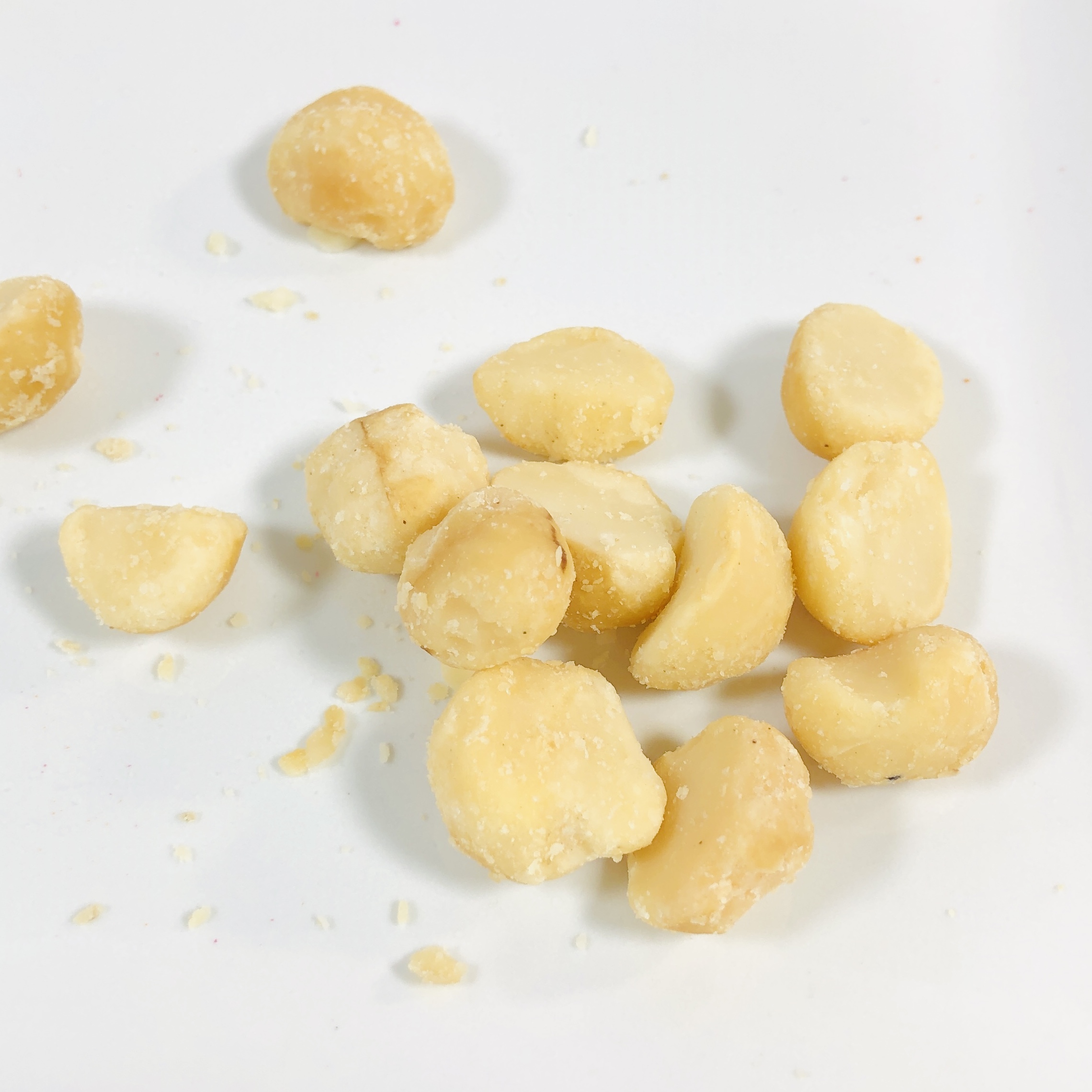 These are so simple, just nuts and salt, but the flavor is out of this world.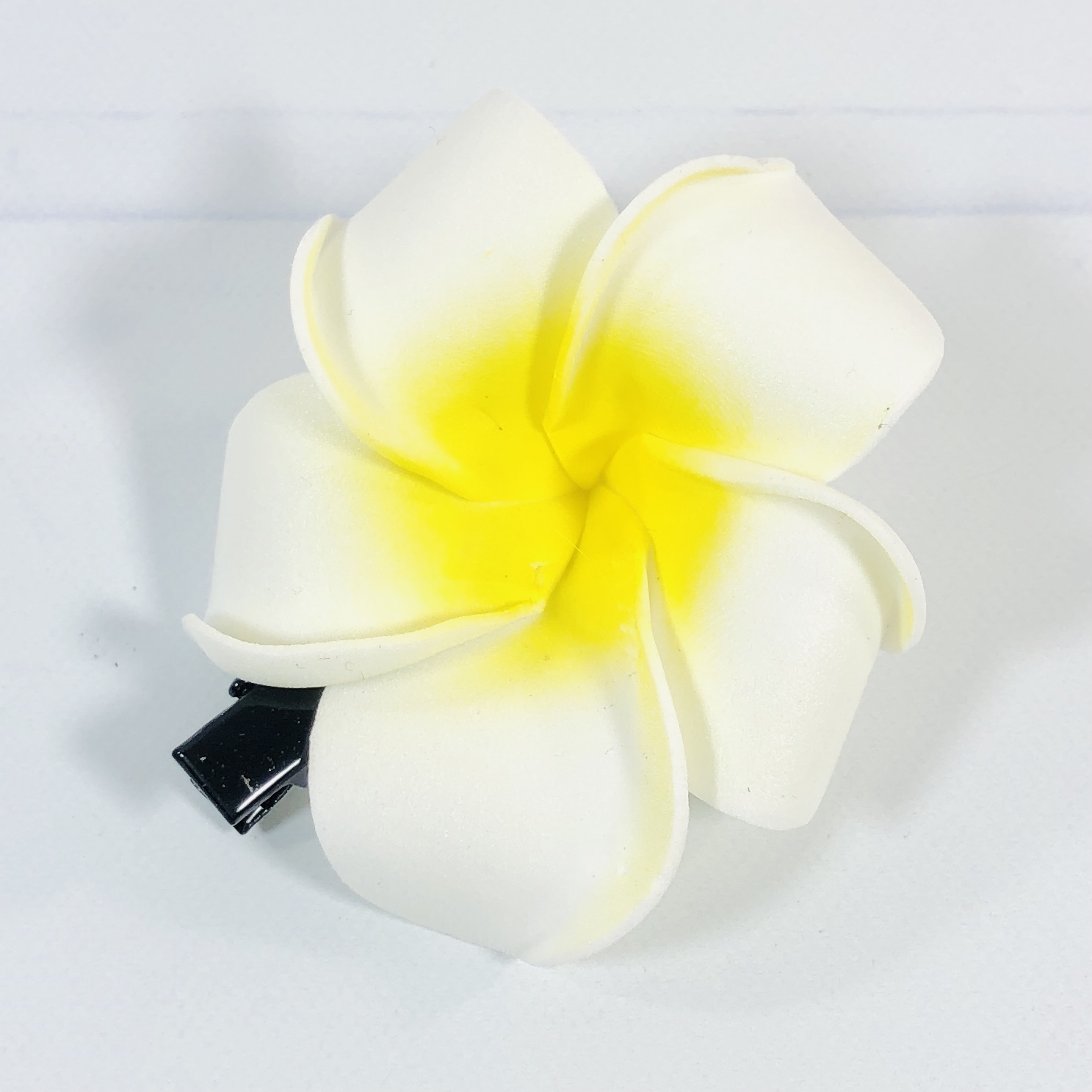 Plumeria Flower Clip (similar item here) I saw these pretty little hair clips all over Waikiki!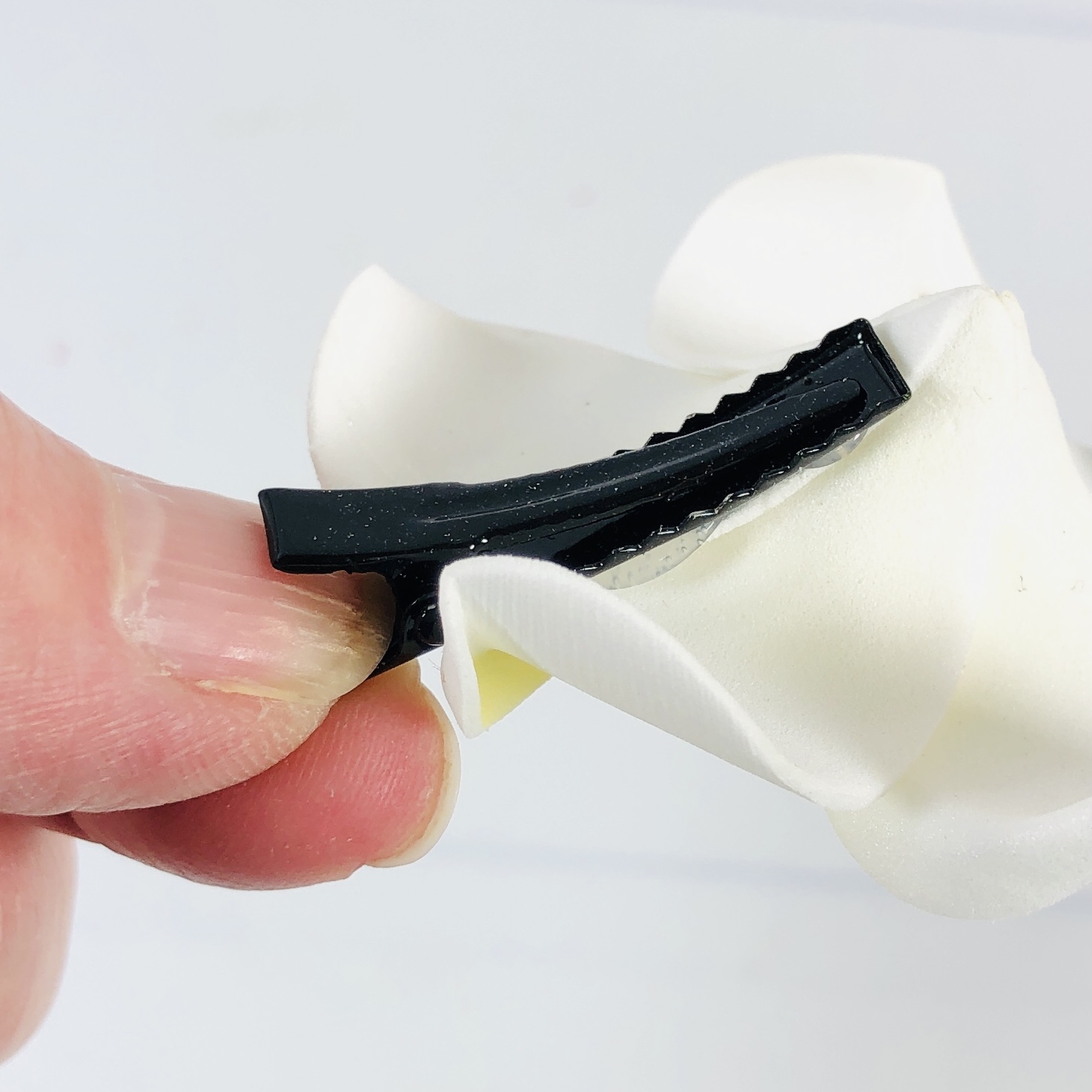 It has a clip on the back and adds a dash of island heat in the middle of winter.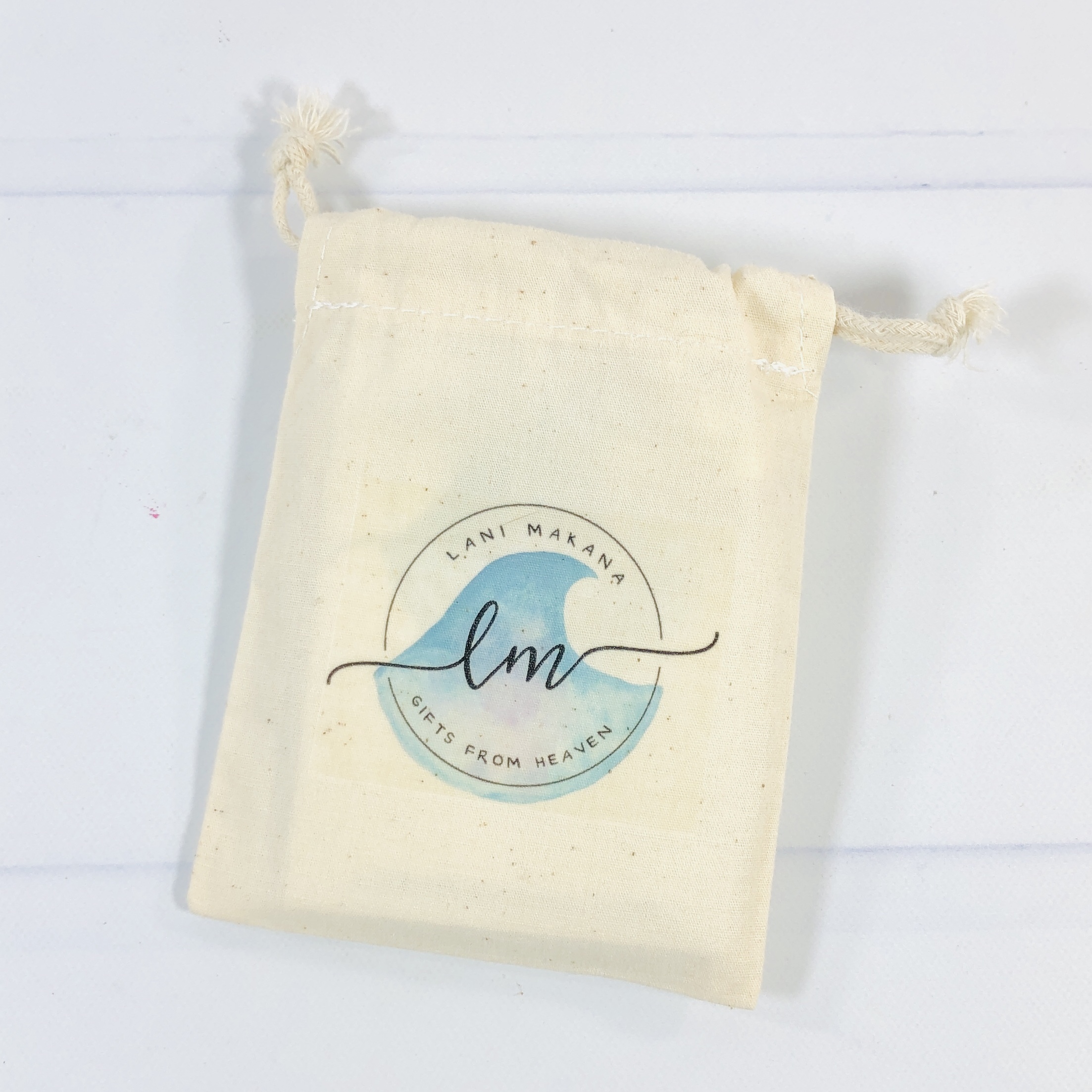 The next two items came in a reusable storage bag.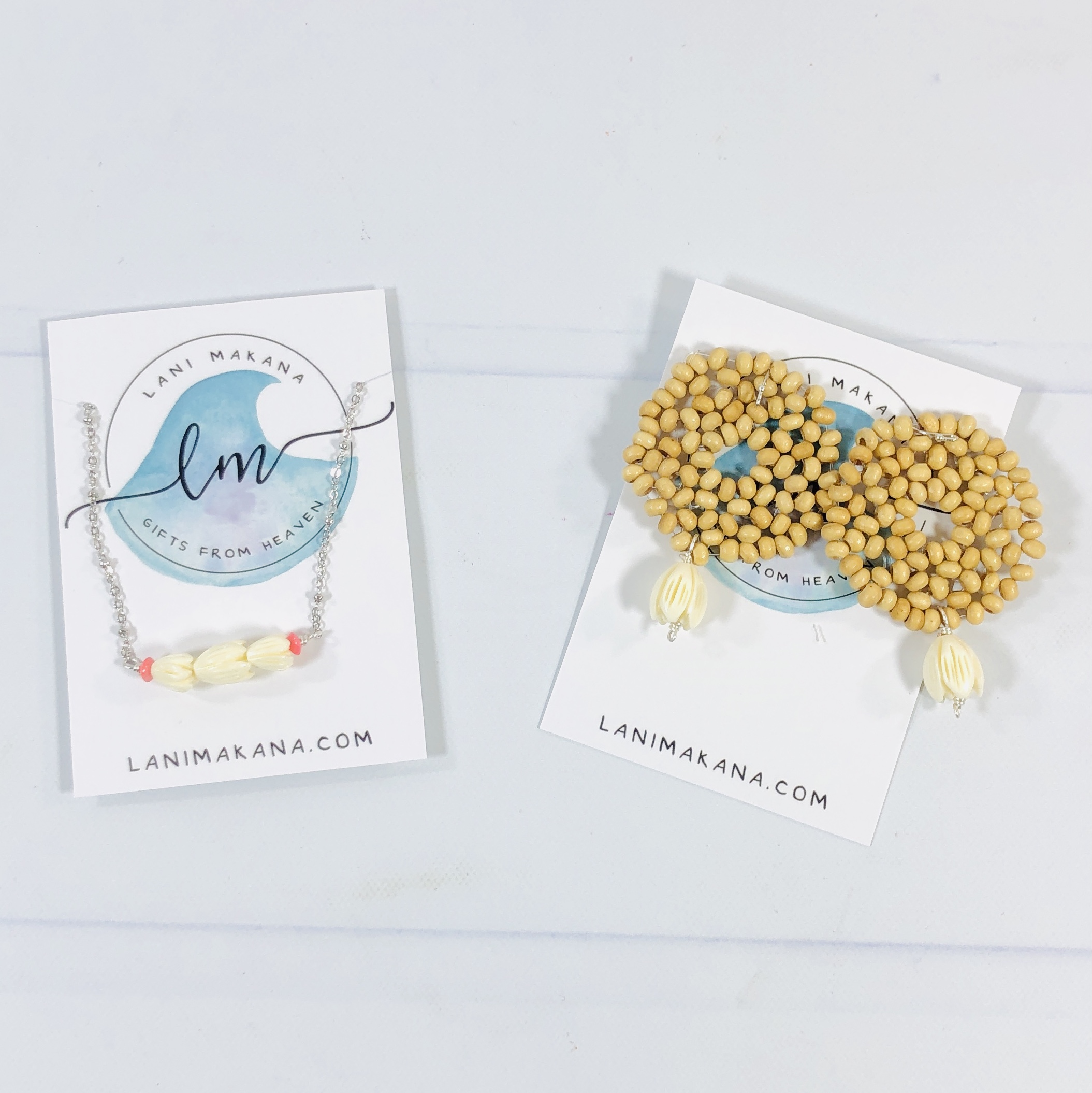 I received a necklace and a pair of earrings!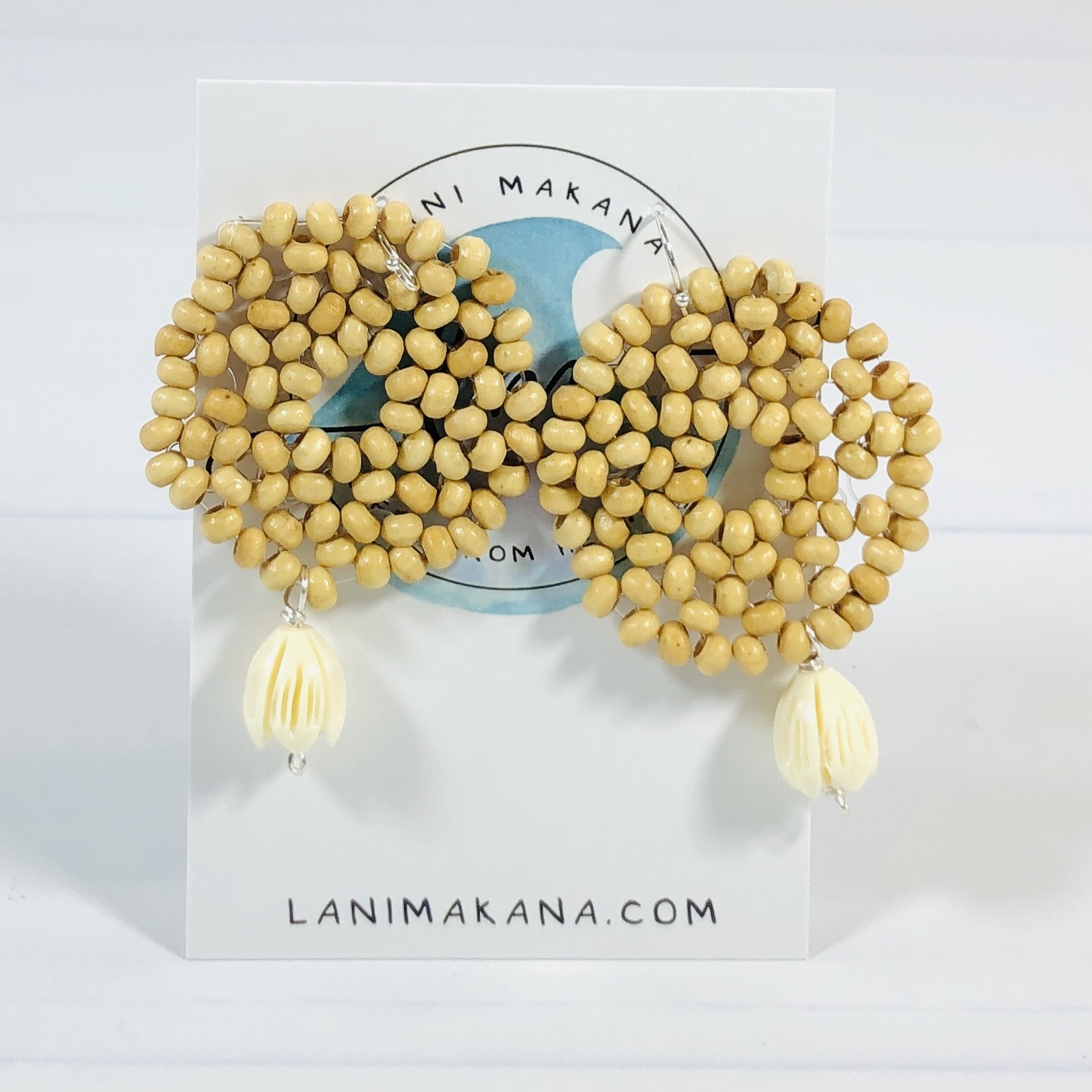 Pikake Flower Earrings With Sterling Silver Ear Wires There is a similar earring style on the Lani Makana website so I think these are made of rattan wood. The wire is sterling silver.
They have pikake flowers dangling from the bottom. So cute!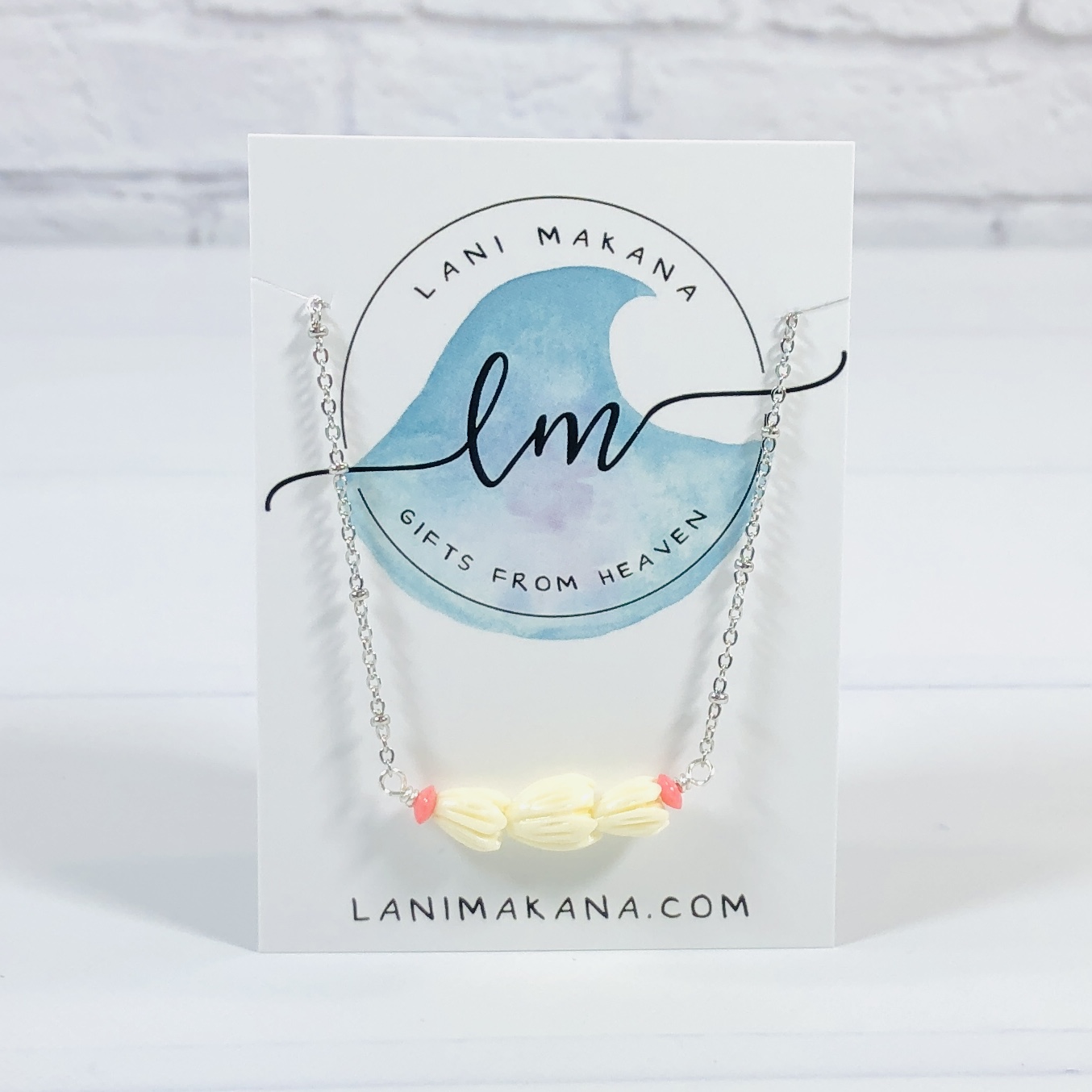 Pikake "Lei" Necklace on Rhodium Plated Sterling Silver Chain A matching necklace makes for the perfect set!
There are three pikake flowers and two coral-colored beads on what looks like a satellite chain, with orbs every so often. The flowers measure 1″ long.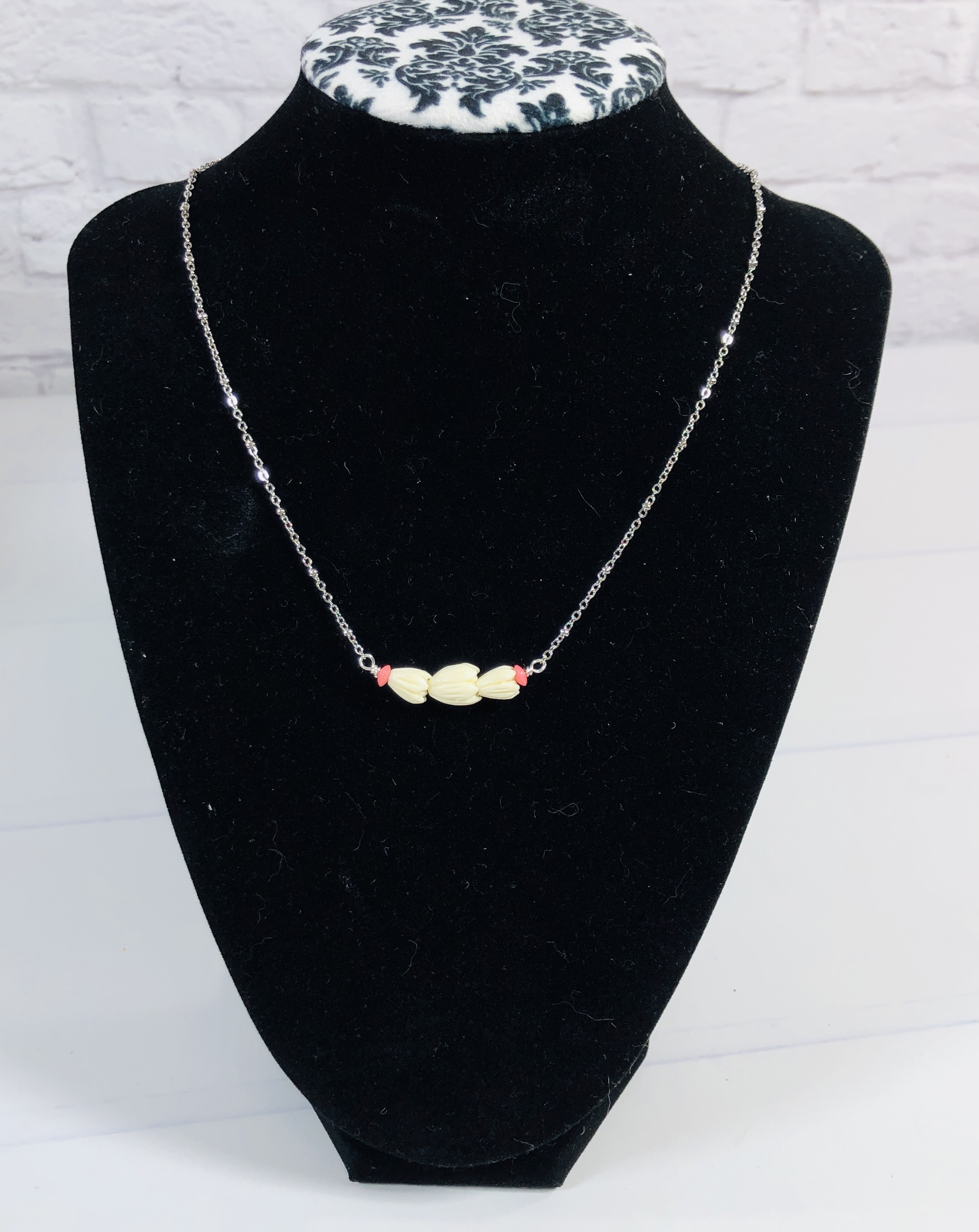 The necklace is about 18″ long from one end to the other.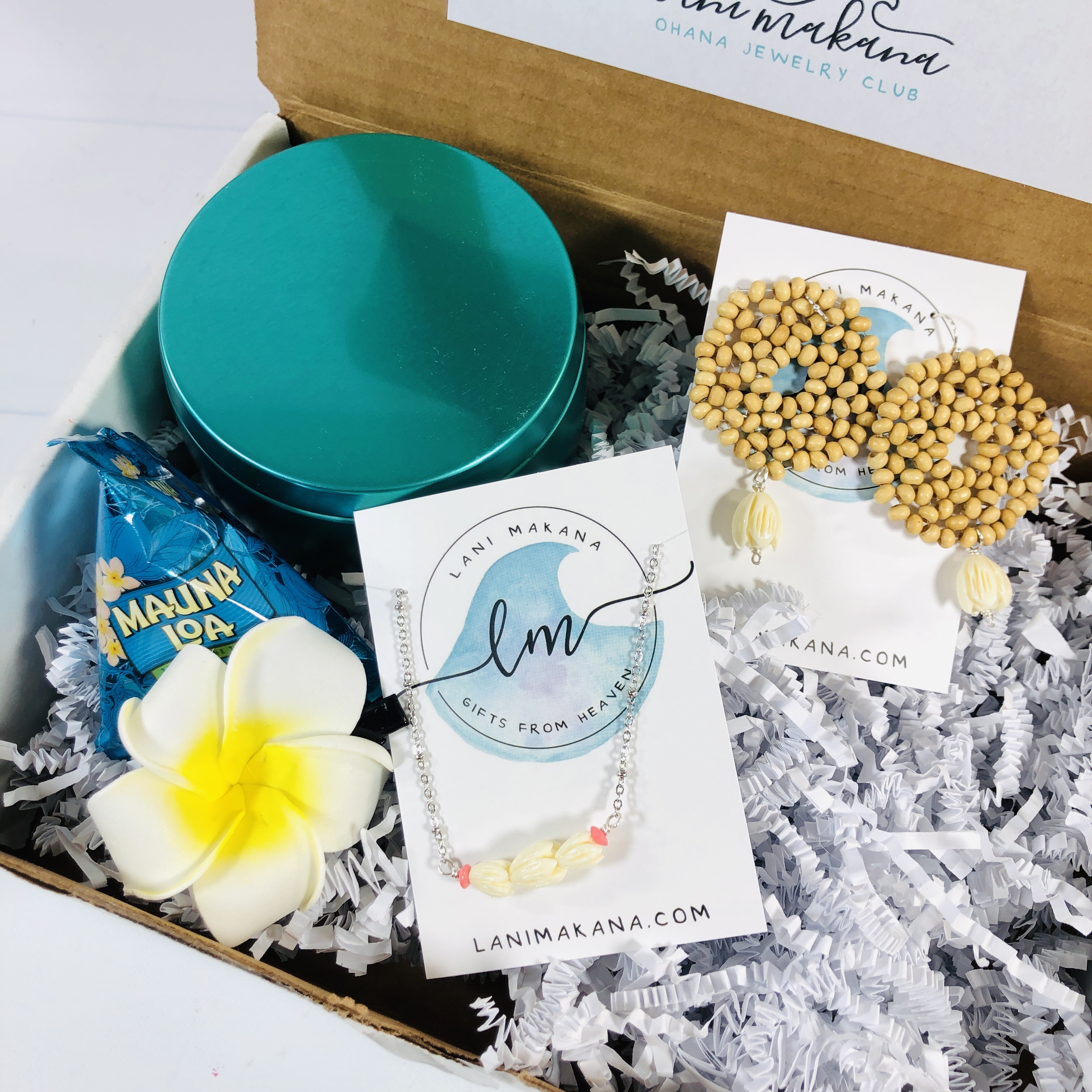 I am loving my Hawaiian Holiday in-a-box, much needed after a historic cold front here in Texas. The macadamia nuts are long gone and the candle, it smells so good and looks so pretty, plus the container is such a beautiful color! The necklace and earrings make for a cute set; it looks like a bold choice for this month, and I think the natural rattan wood on the earrings is a cool touch.
What do you think of this month's Lani Makana box?
Visit Lani Makana Ohana Jewelry Club to subscribe or find out more!