IndieStitch is a monthly sewing subscription box. Each box features a digital garment sewing pattern from an indie pattern designer plus printed pattern pieces, 2-3 yards of fabric, all notions for the pattern, and bonus sewing tools. They promise that the patterns from this subscription are size-inclusive, which means you can use them to make clothing items that can fit any size from XXS – Plus 3X. Subscribers will also pick their own fabric each month. Choices include a solid neutral, a fun fabric, and a patterned fabric. Another perk is access to sew along videos on their private Facebook group. The subscription is $64.95 per month.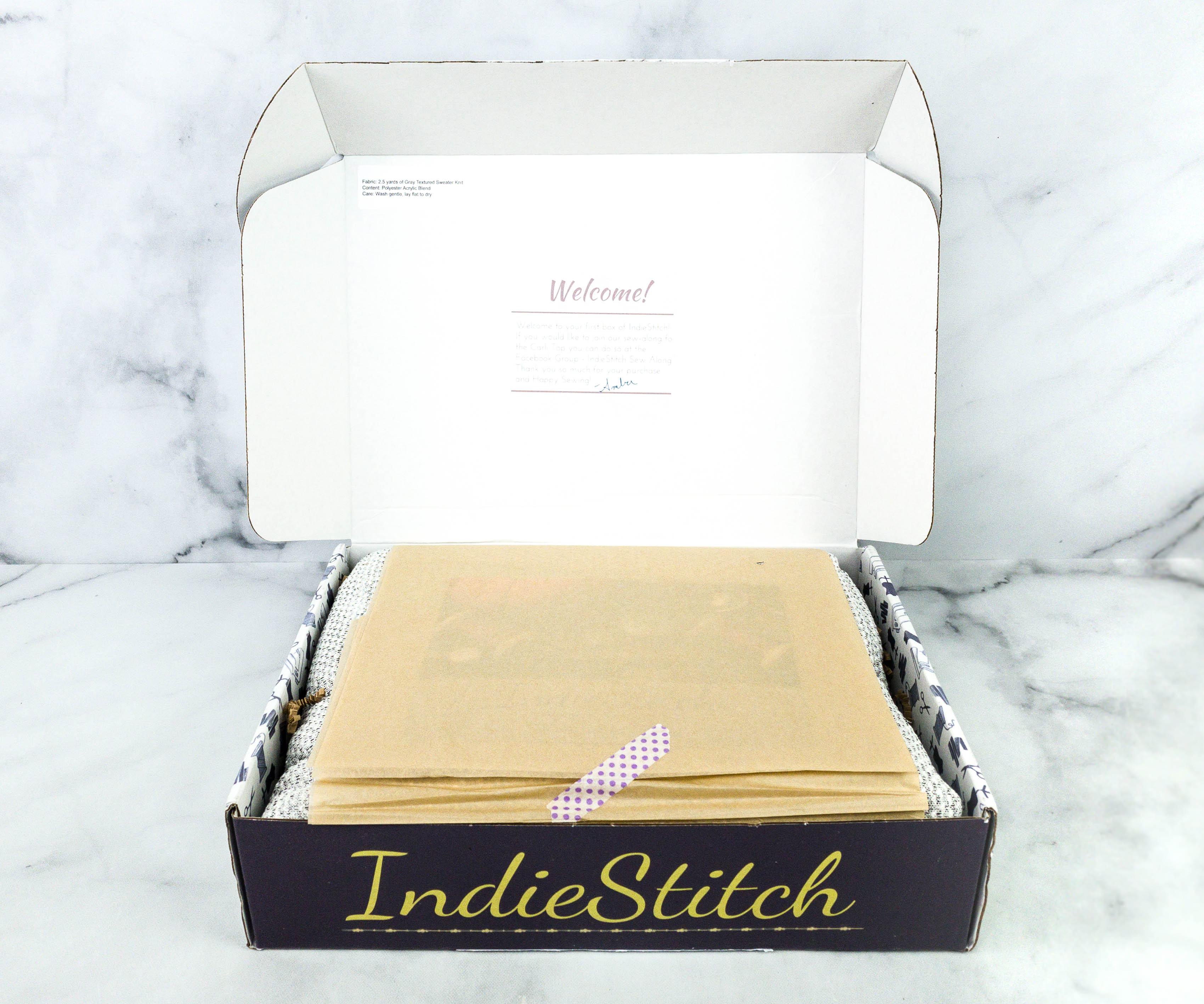 Upon opening the box, there is a welcome note!
The items are tucked neatly inside, wrapped in brown paper, and sealed with a washi tape.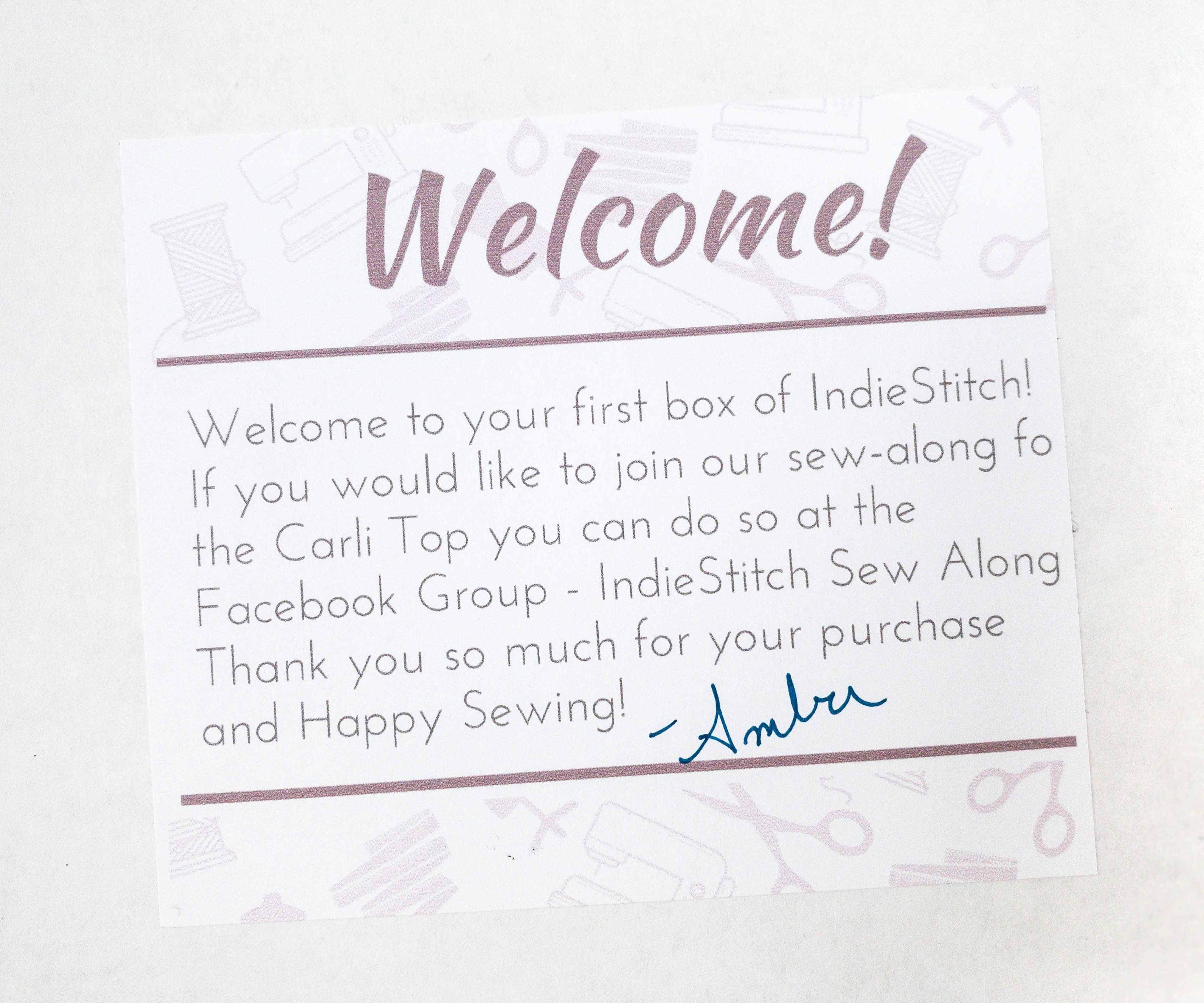 The welcome note is from Amber of Indie Stitch.
There's also a note about the fabric they sent and how to care for it!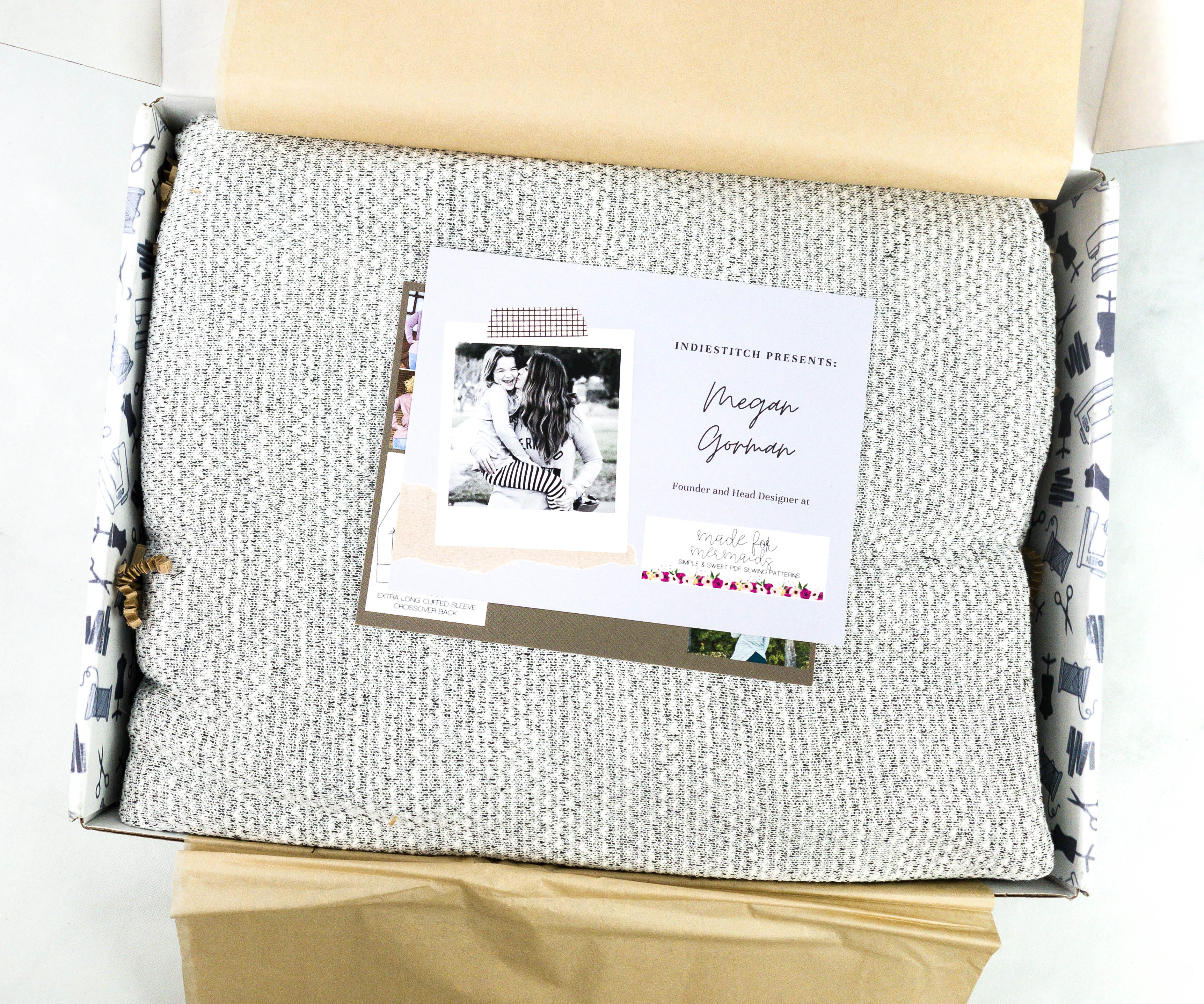 Everything was well-packed!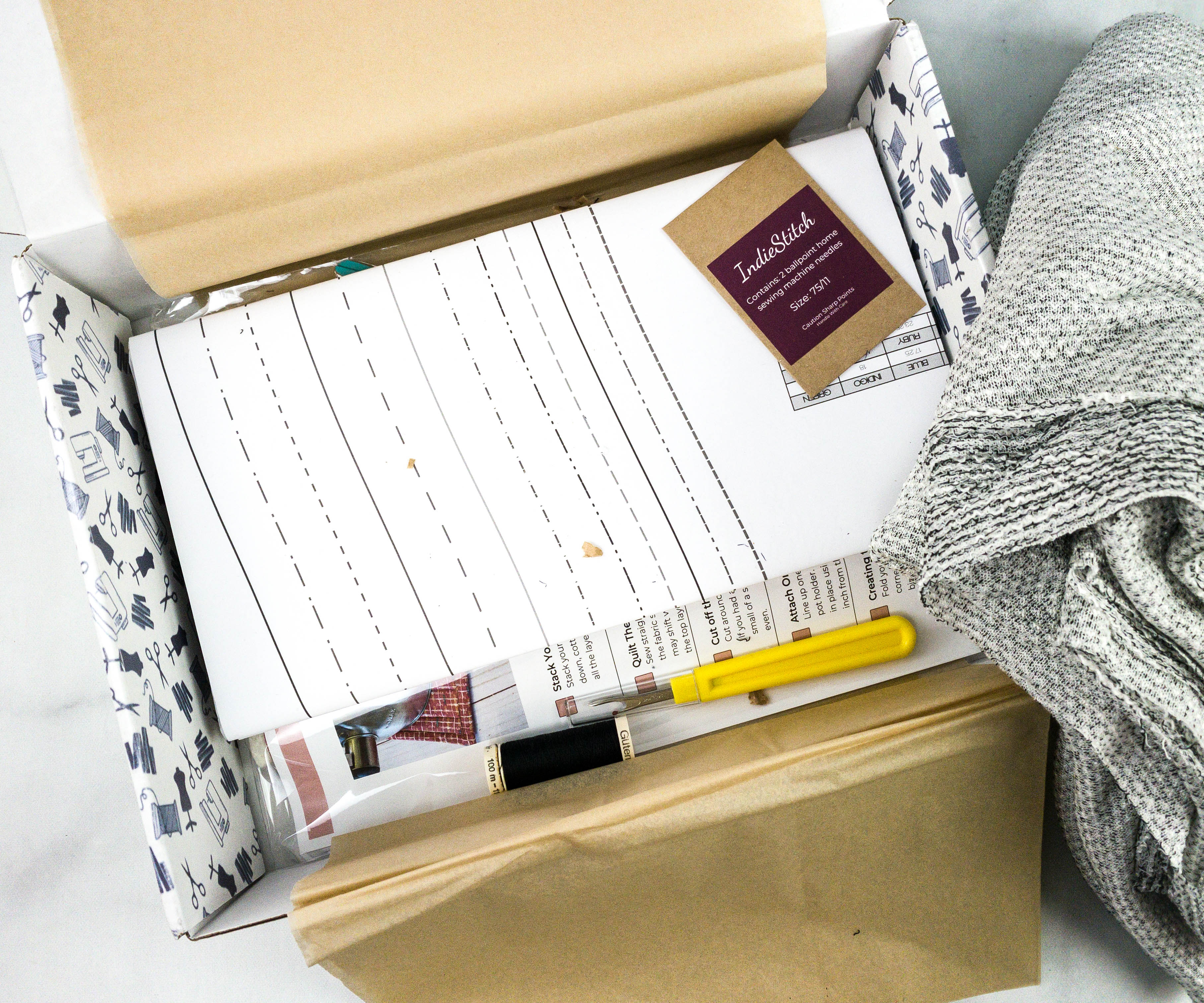 I think everything I need for sewing is inside this box!
There's also an info card!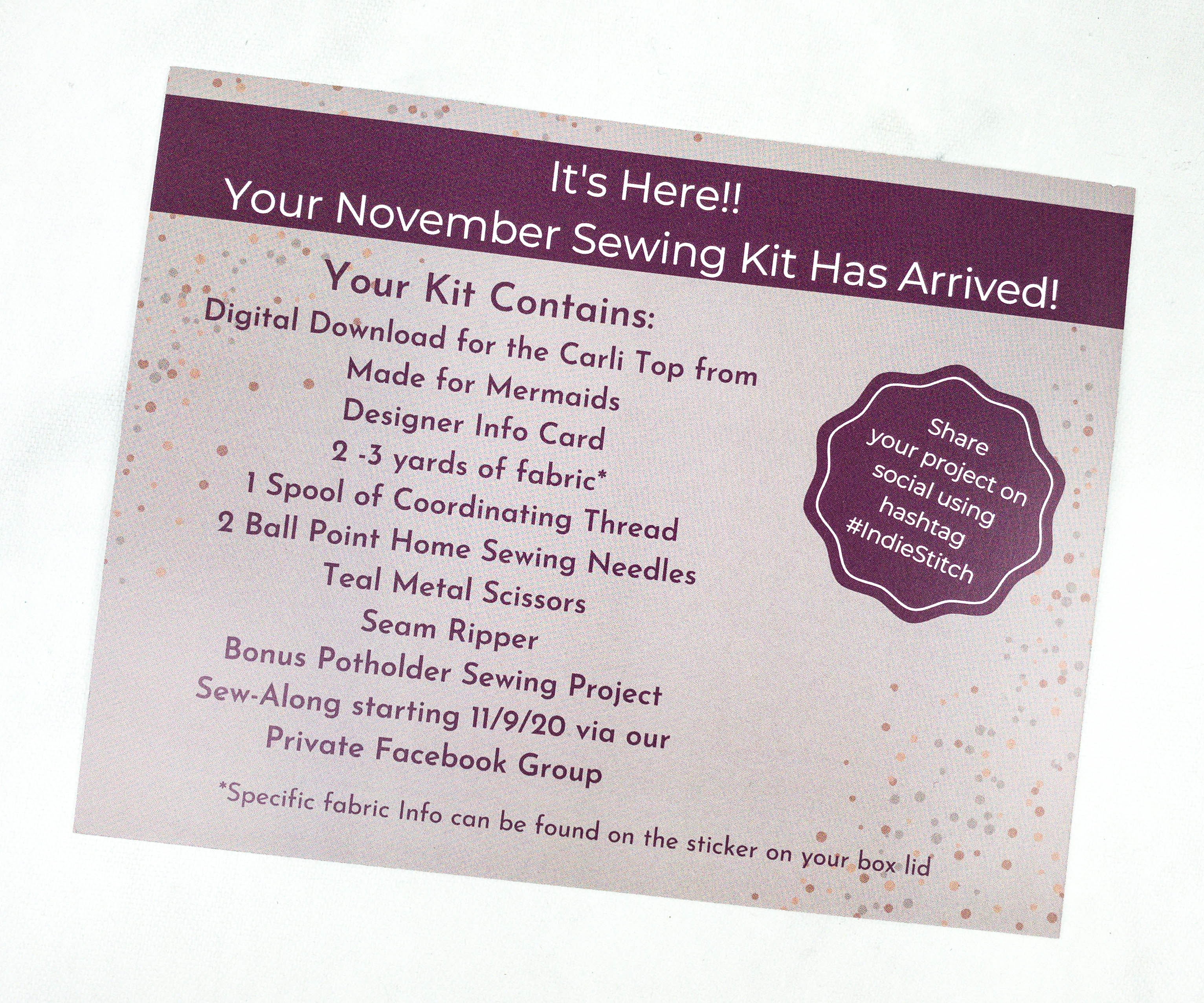 At the back is a list of all the items inside the box. They also encourage subscribers to share their sewing projects on social media using #IndieStitch.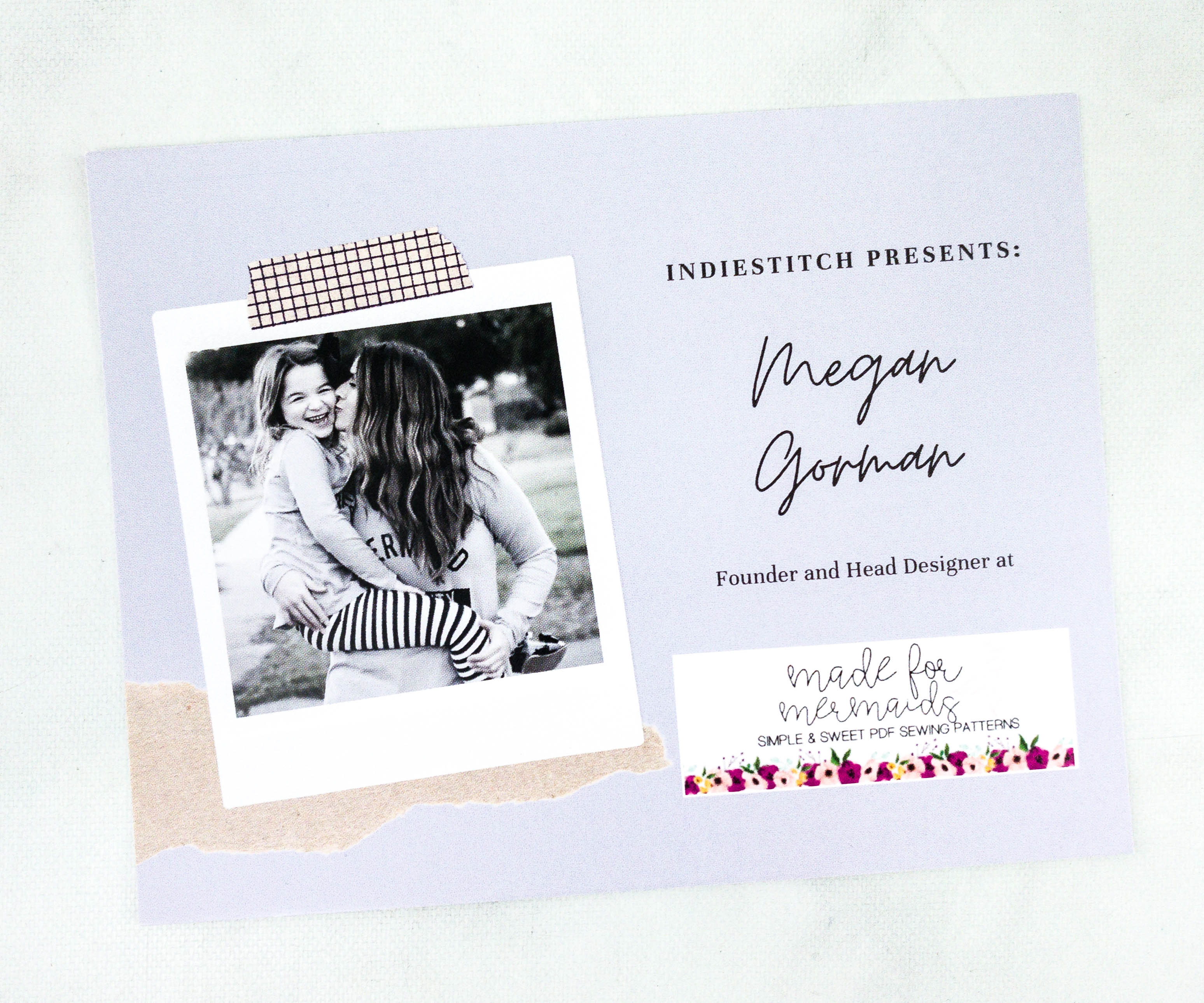 Another card features Megan Gorman, the founder and head designer at Made for Mermaids.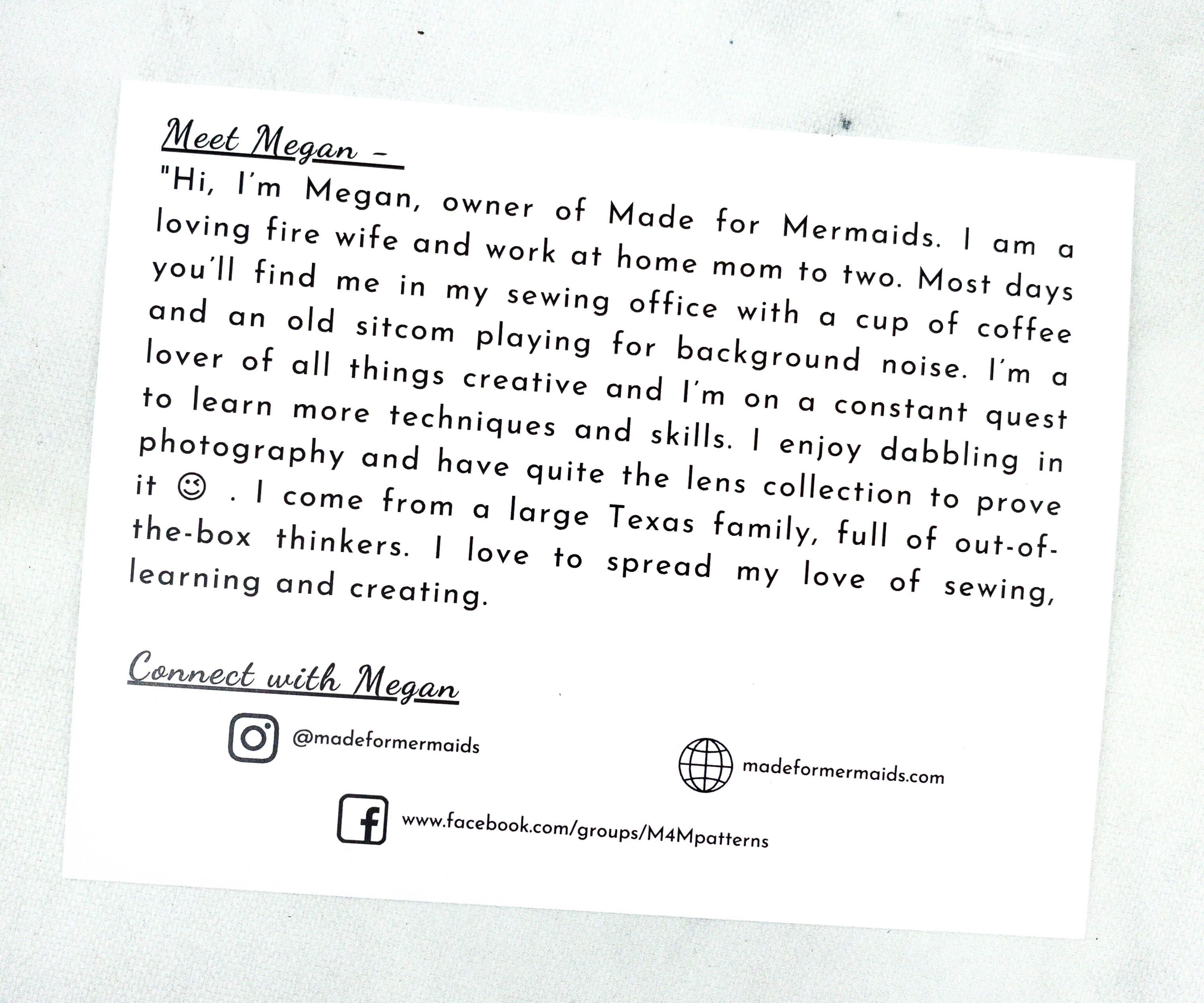 It includes a brief introduction about herself!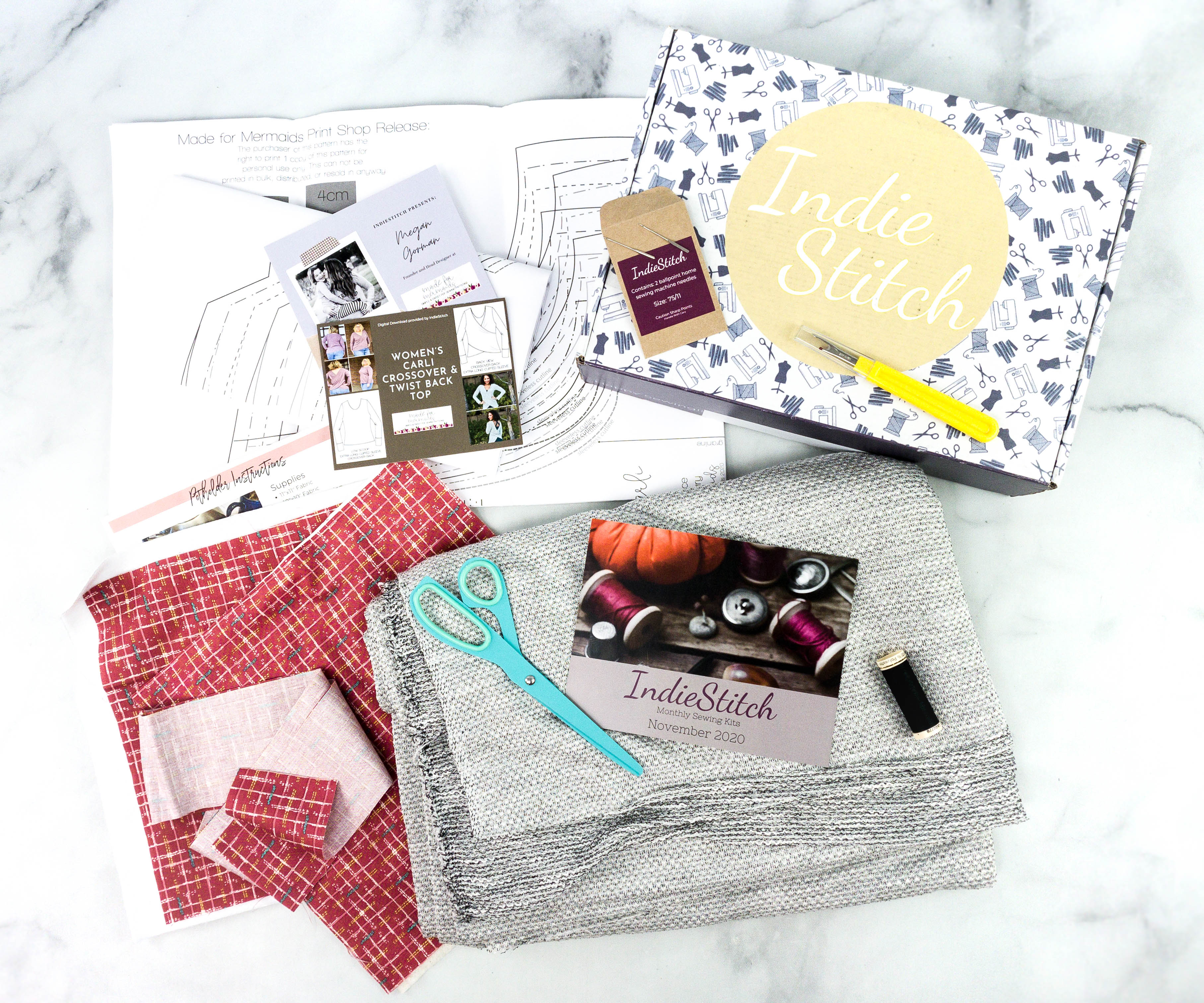 Everything in my box!
Digital Download of Carli Top from Made for Mermaids. Every box will include a digital pattern made by an indie designer. This month, the project is called Carli Top and you can choose from two designs: the crossover or the twist back top.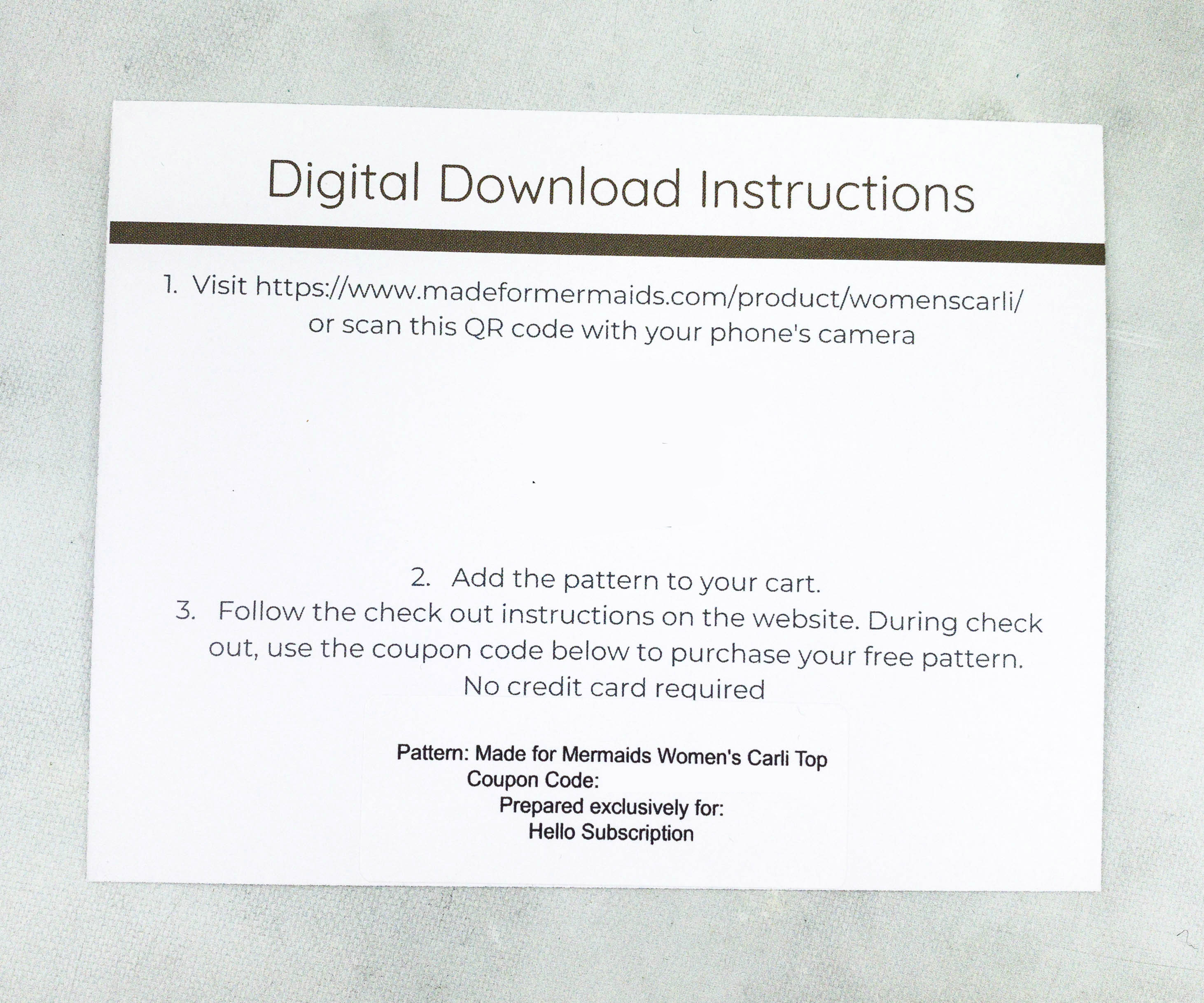 They provided specific instructions on how to get the pattern. First, you need to go to the URL they provided or scan the QR code and then add the pattern to your cart. Next, follow the checkout instructions on the website and use the coupon code they provided. It's pretty easy!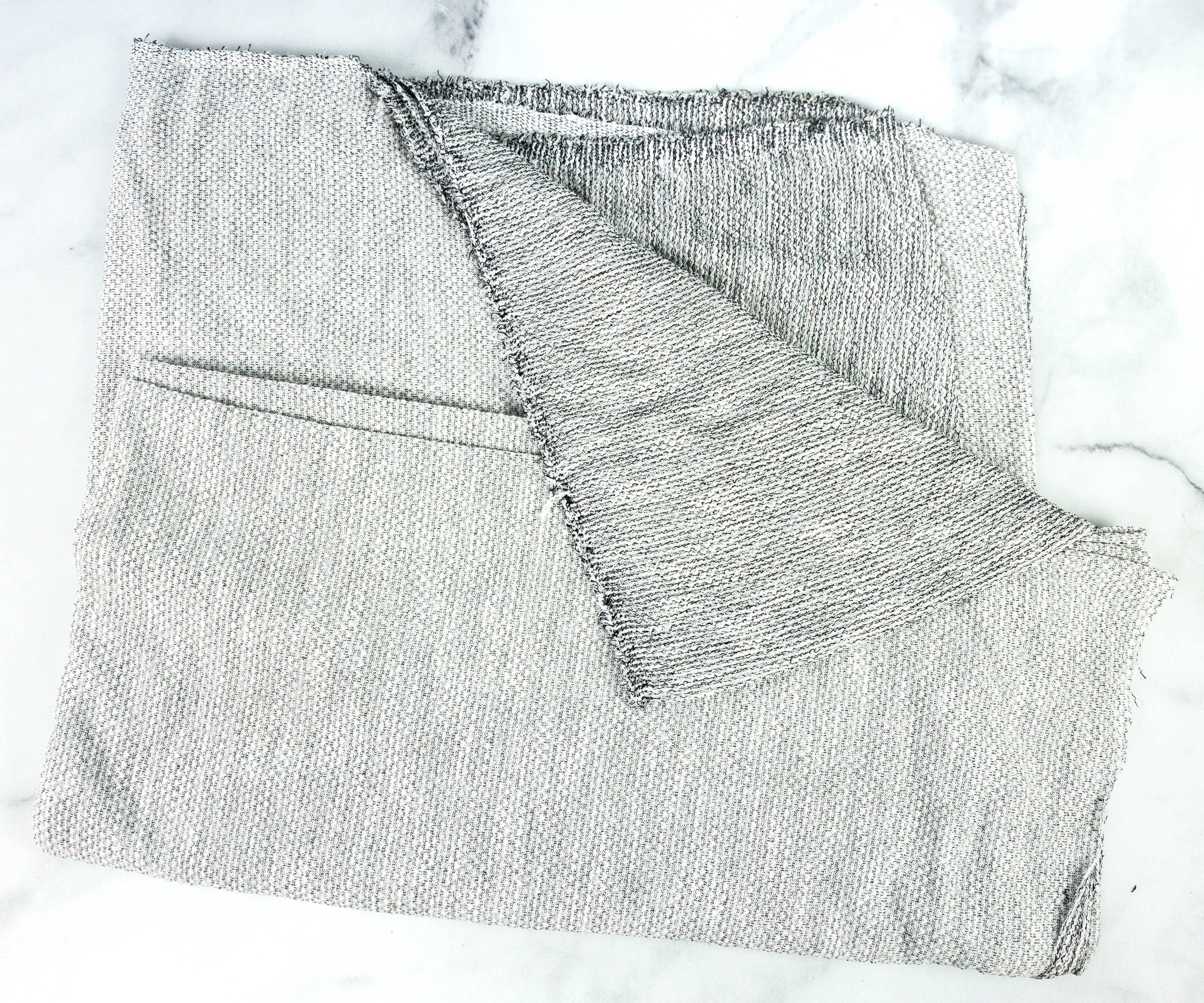 Fabric. It's a lovely piece of fabric that I can use for the Carli top. I like how soft and comfortable the material feels on the skin. This is a textured sweater knit fabric so it's wrinkle-resistant and would really work well with the item I'm about to make which is a nice top for women.
Printed Pattern Pieces. No need to print out the pattern because they're already provided in the box. There's also a note on the pattern that it's for personal use only and not for redistributing!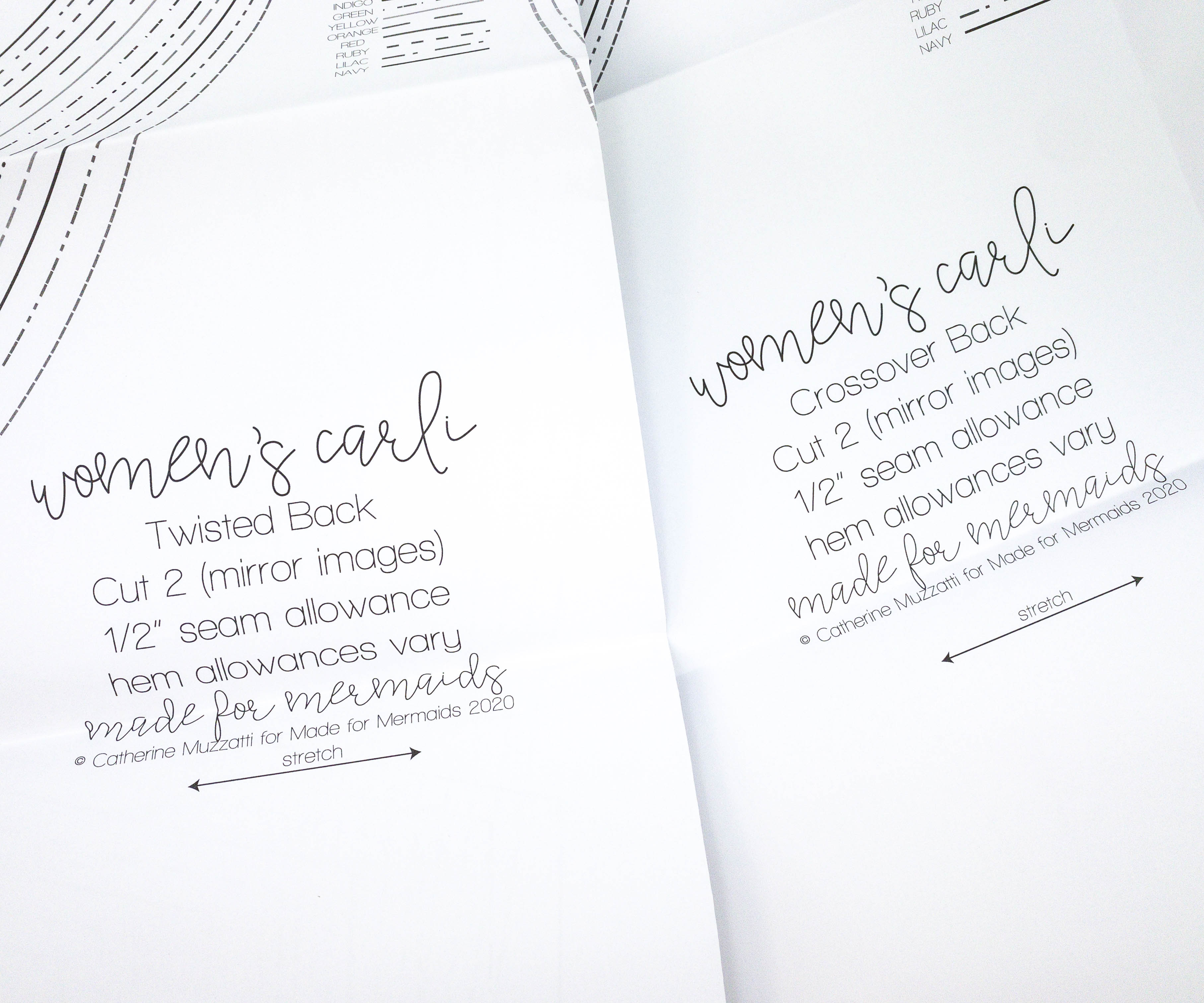 They provided 2 patterns for the 2 design types, the twisted back and the crossover back.
Ballpoint Home Sewing Needles. They even sent sewing needles, which came inside this small brown paper pouch for safety purposes.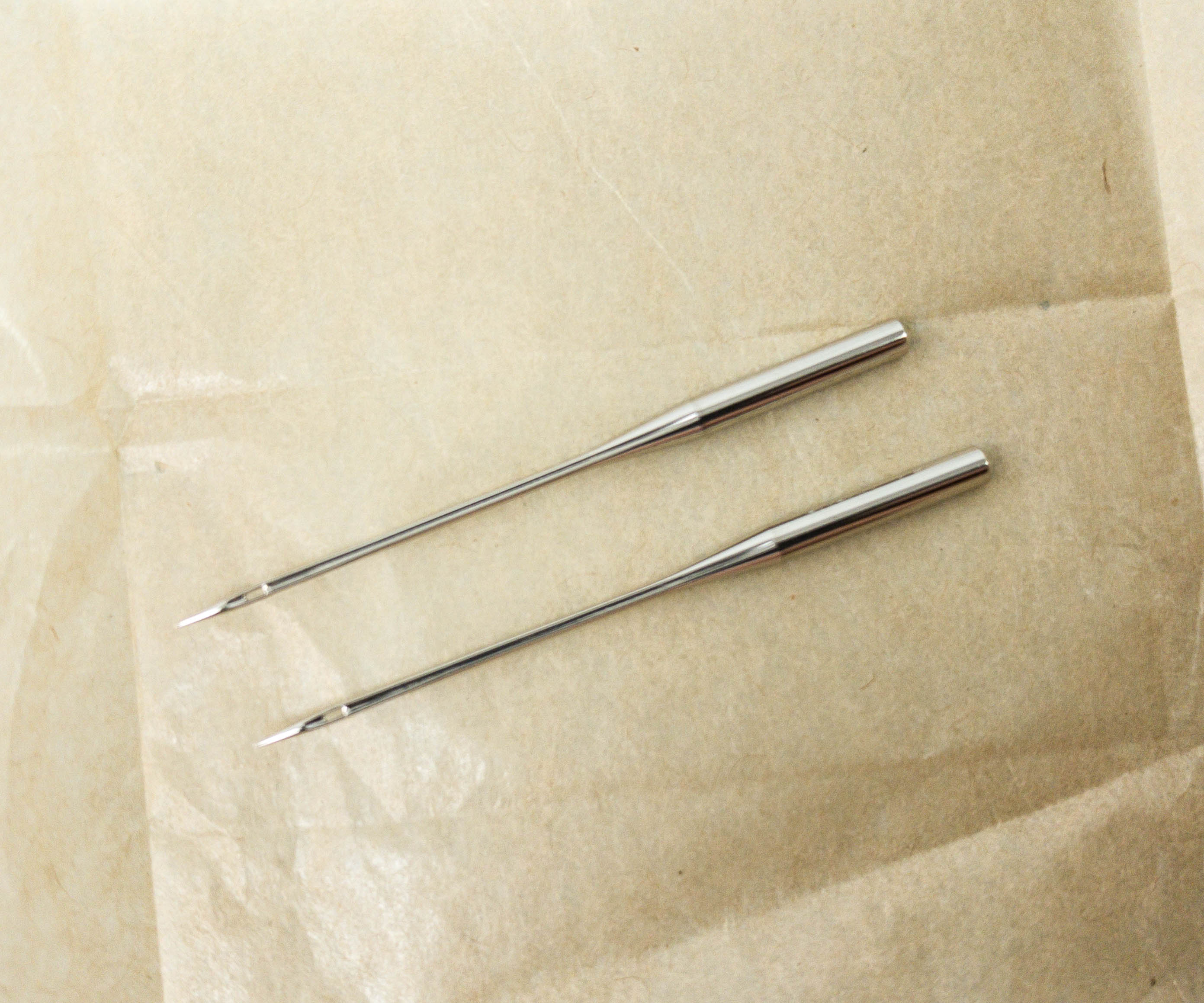 Designed to prevent skipped stitches, eliminate holes as well as fabric runs, this needle knits the fibers of the fabric instead of puncturing them. It has a more rounded tip compared to other needles hence the name "ball point".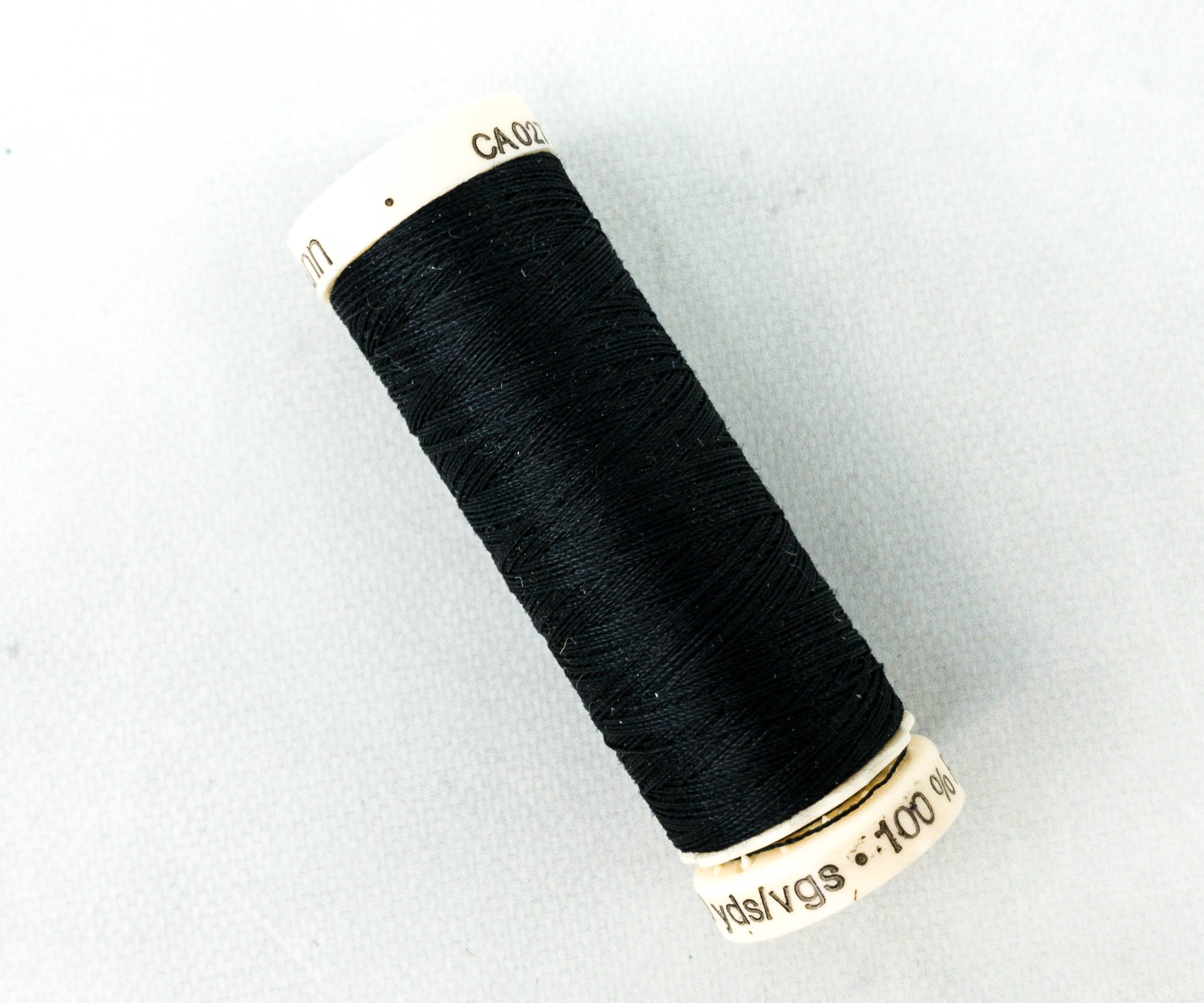 Spool of Coordinating Thread. Another important material for the project is this spool of thread. I like that they sent it in black because it will fit well with anything and I can still keep it for future use if I don't finish the whole spool in this project!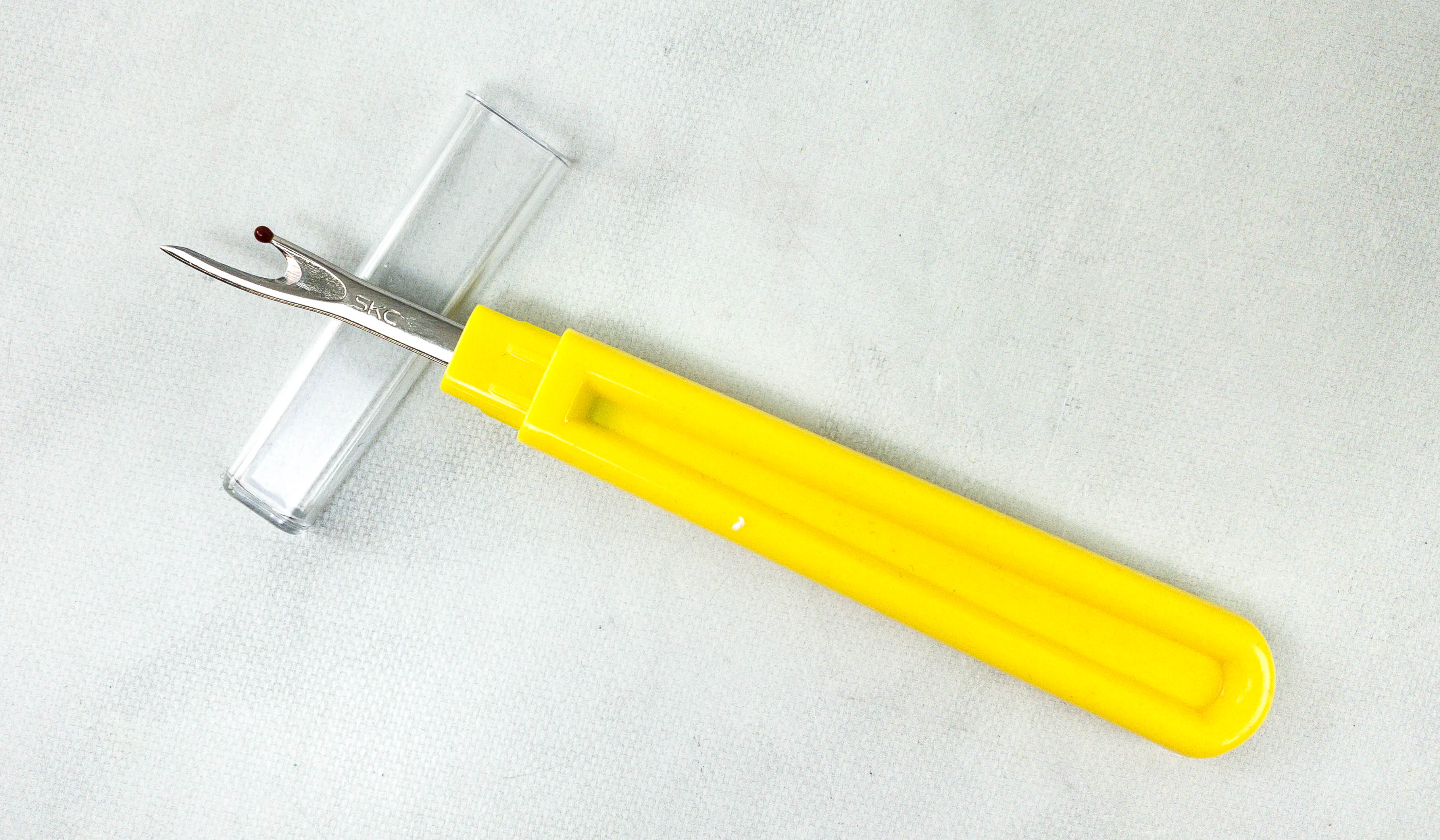 Seam Ripper. The seam ripper helps remove unwanted stitches and open button holes!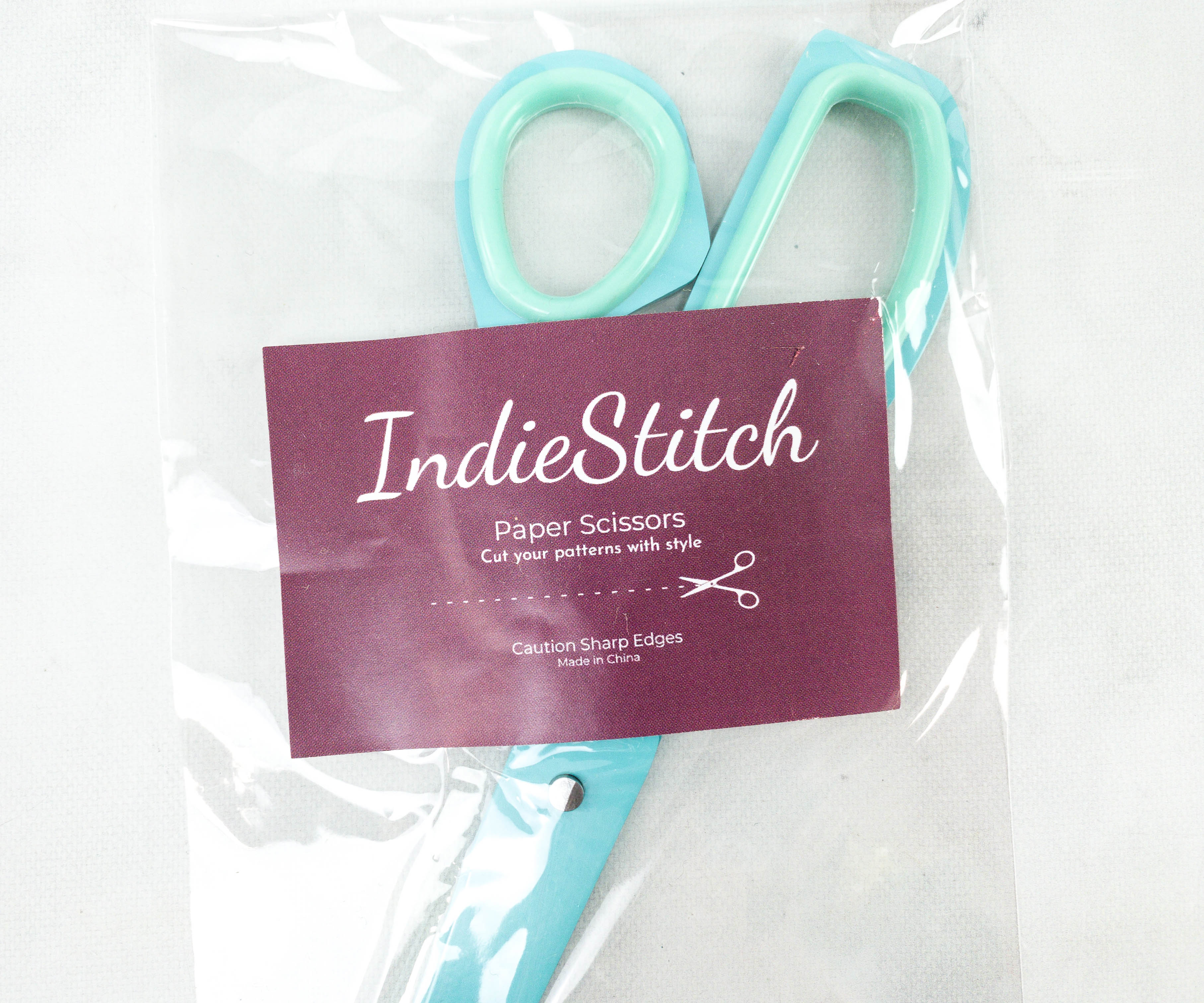 Teal Metal Scissors. There's also a pair of scissors that came packed in plastic packaging to ensure safety.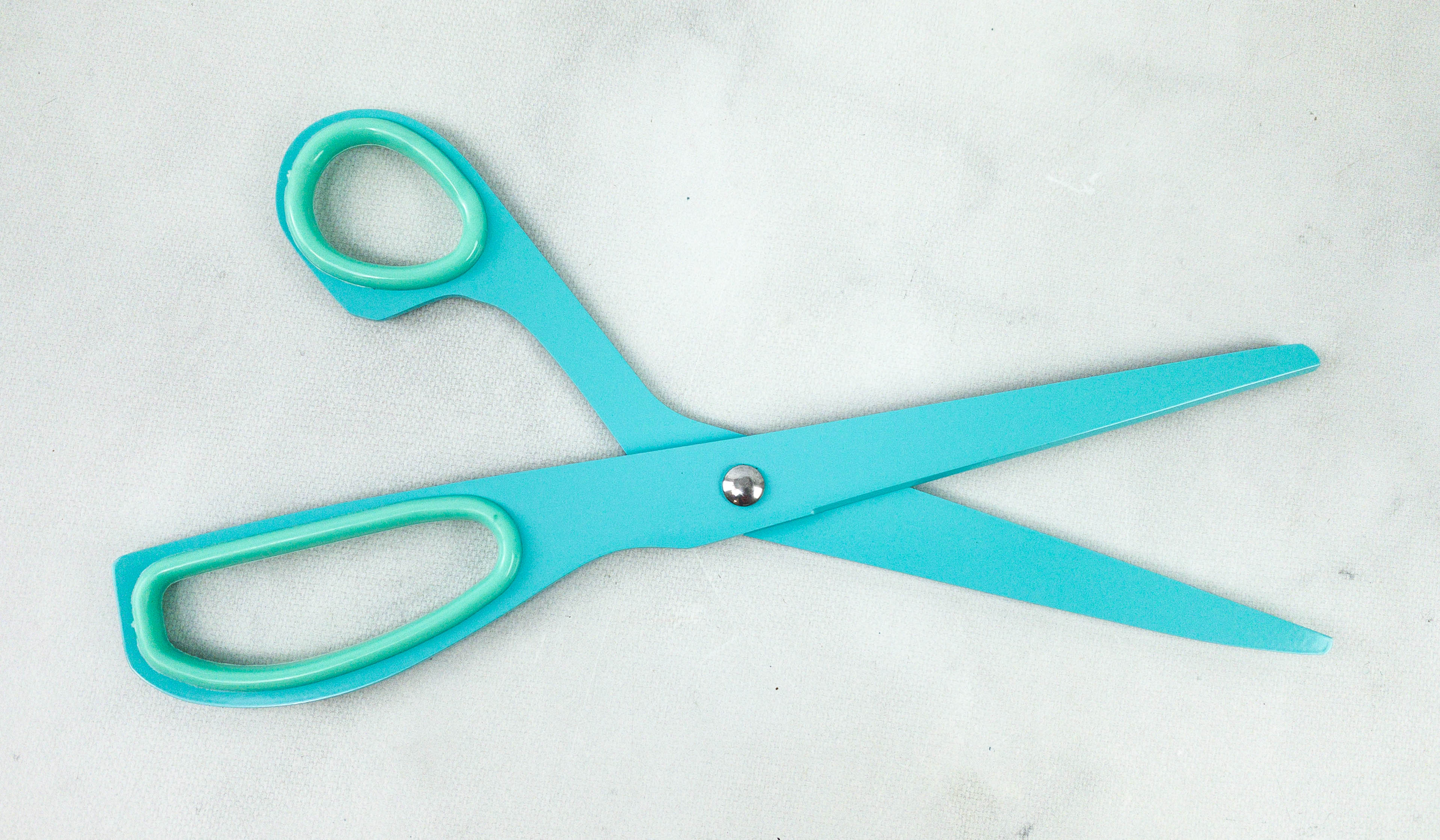 I love its teal color! It's so bright and refreshing to the eyes. Scissors are necessary items when it comes to sewing projects so I'm so happy they included one in the box and it's a cute one at that.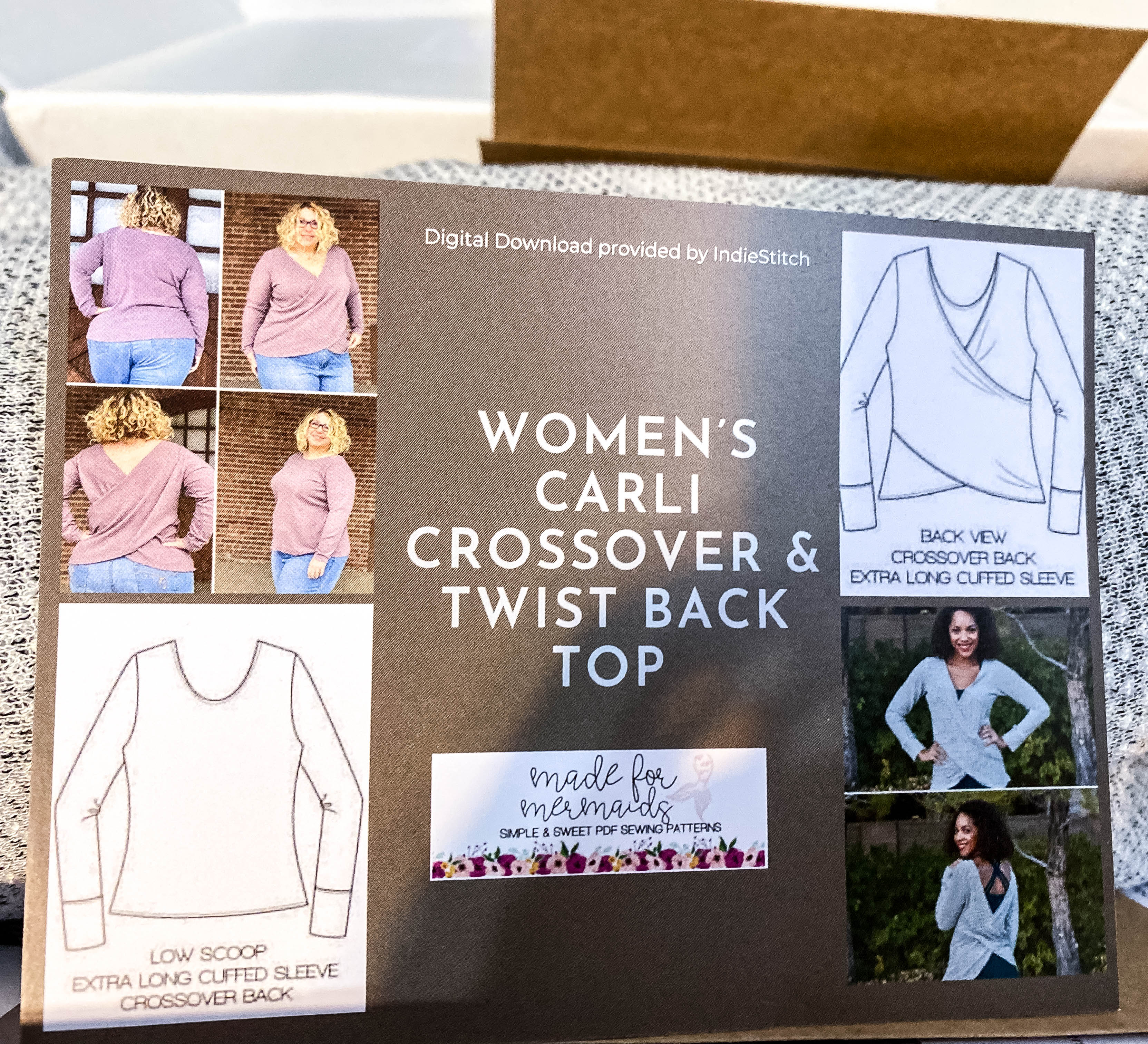 Now, it's time to get started with the project!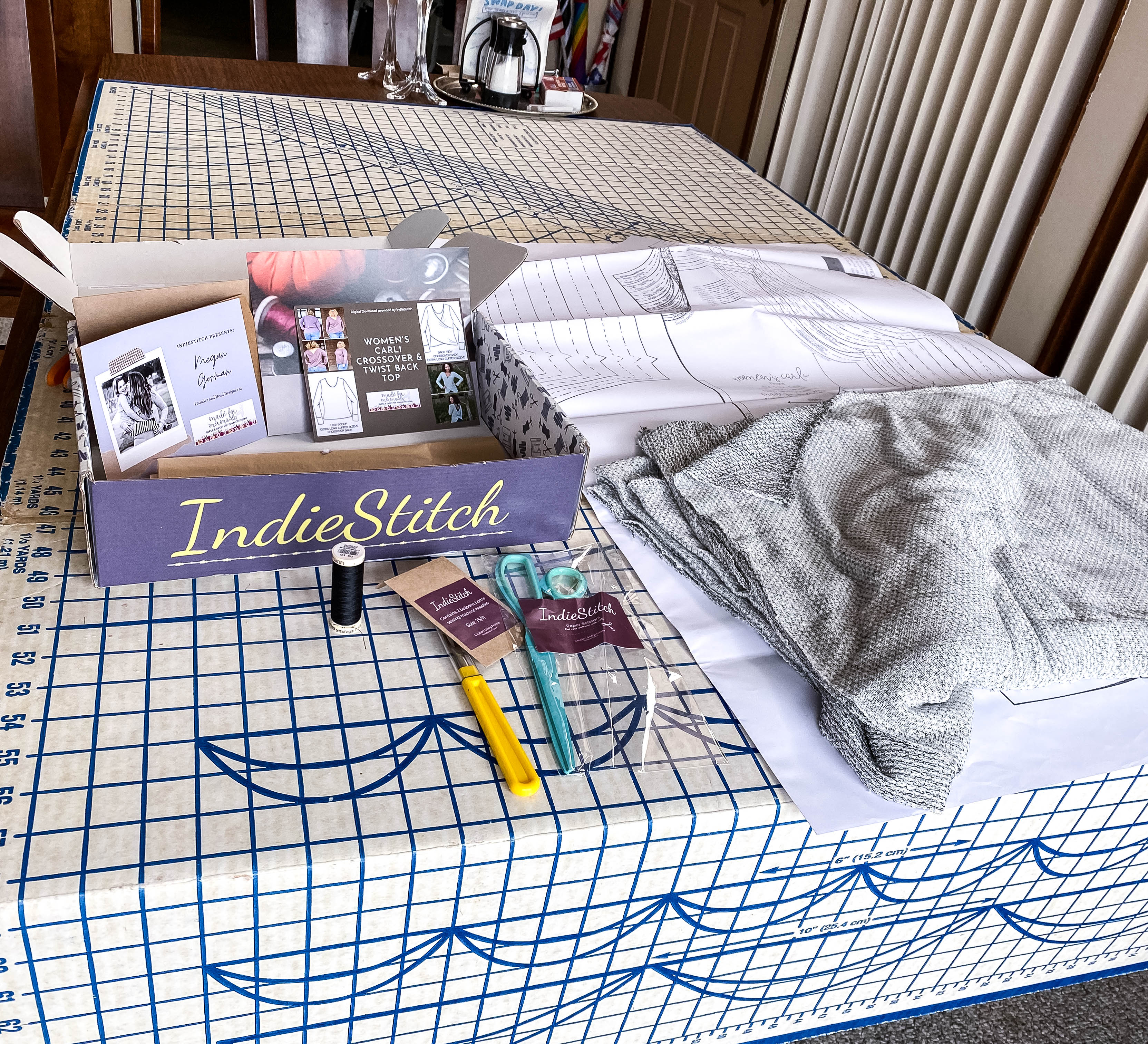 I prepared all the materials, including the fabric and the pattern.
I'm was excited to finally try it out!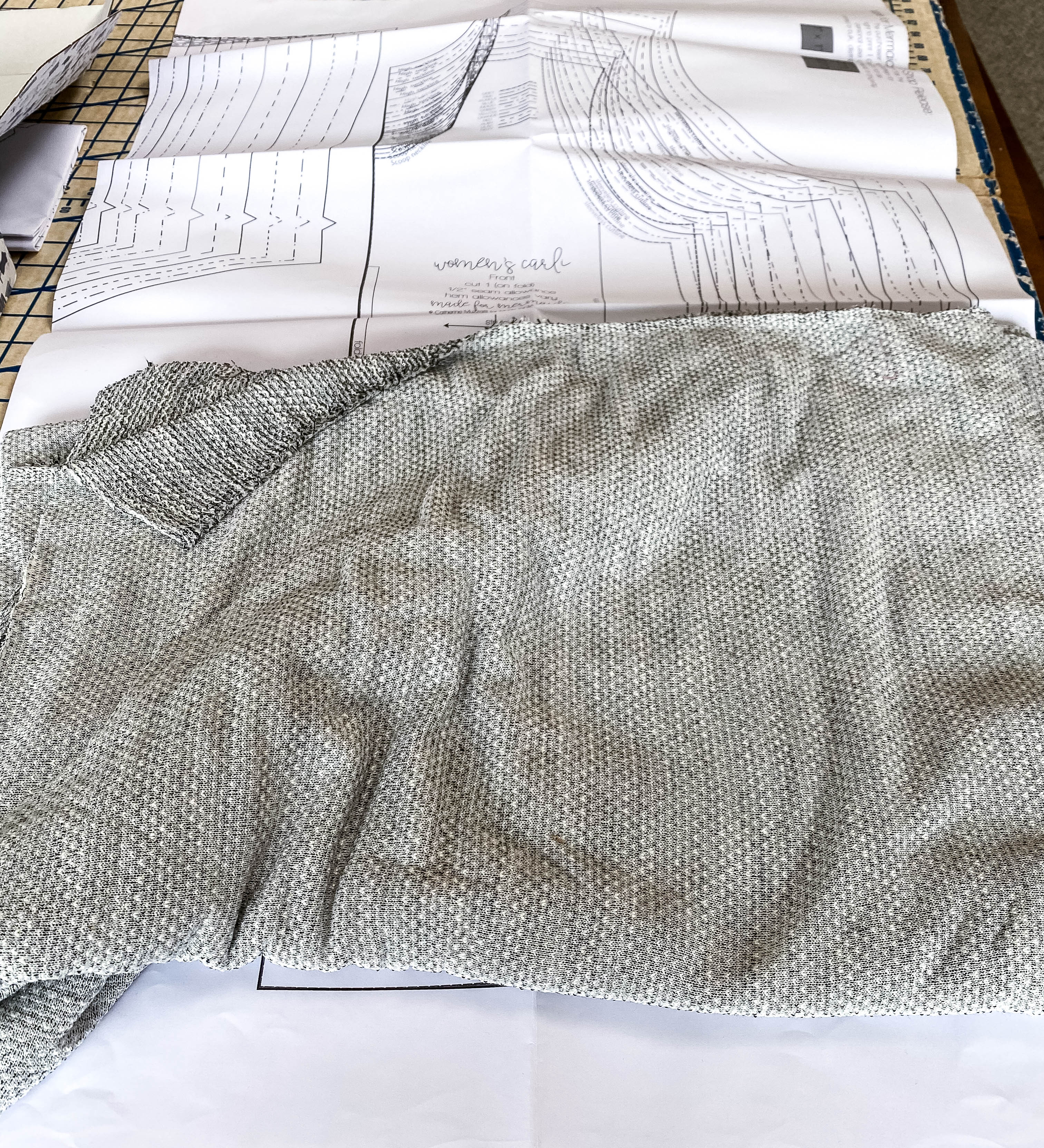 I cut the fabric as instructed, depending on the size I wanted to make.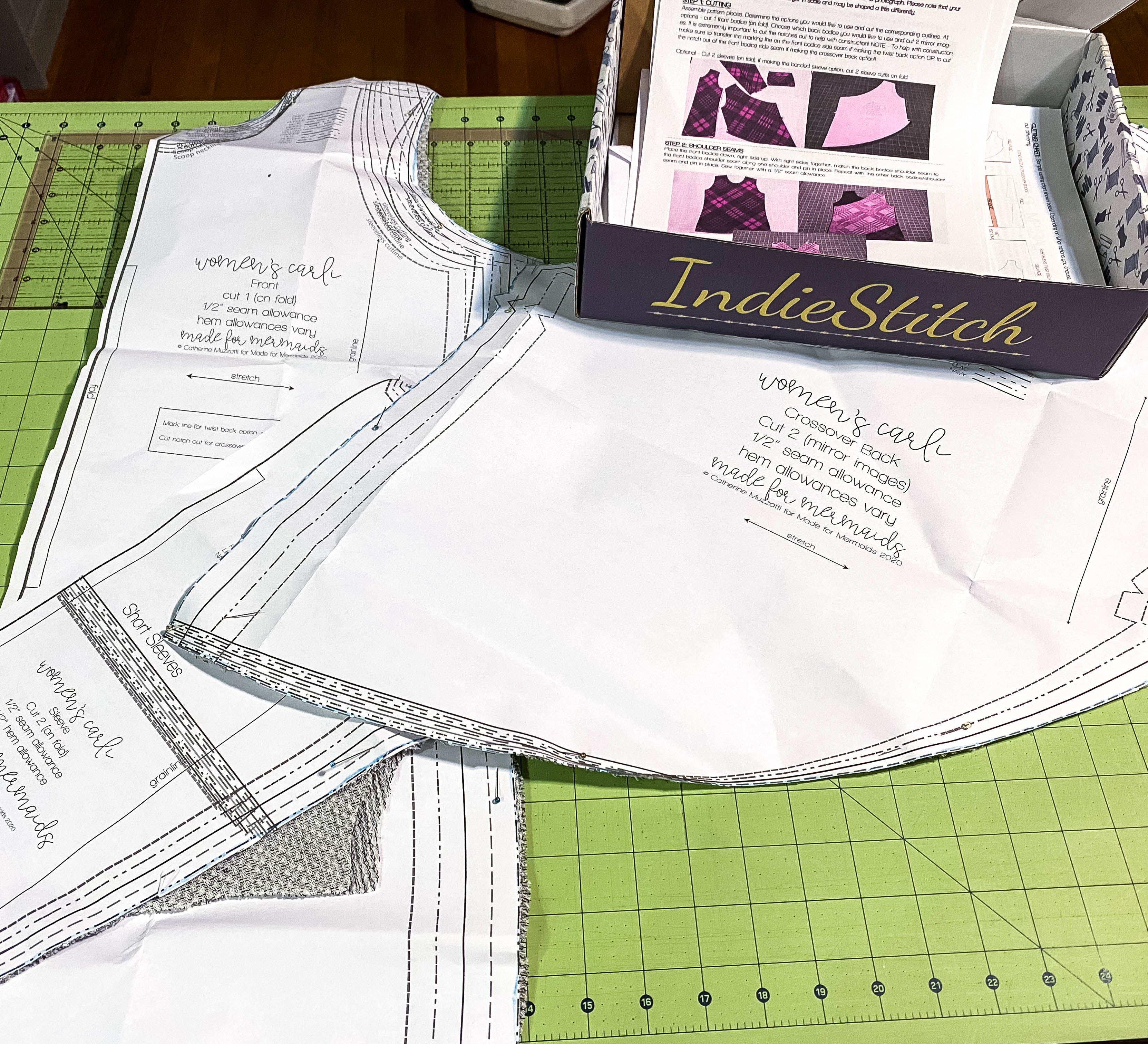 For this you can cut 1 front bodice and choose which back bodice you would like to use, either the crossover back or the twist back.
I chose the crossover back! This is easy to put together since you just have to layer two pieces over  each other. Meanwhile, the twist back involves attaching the two layers using a more complicated technique.
The instructions were easy to follow and there are even photos so I was able to sew this without much difficulties.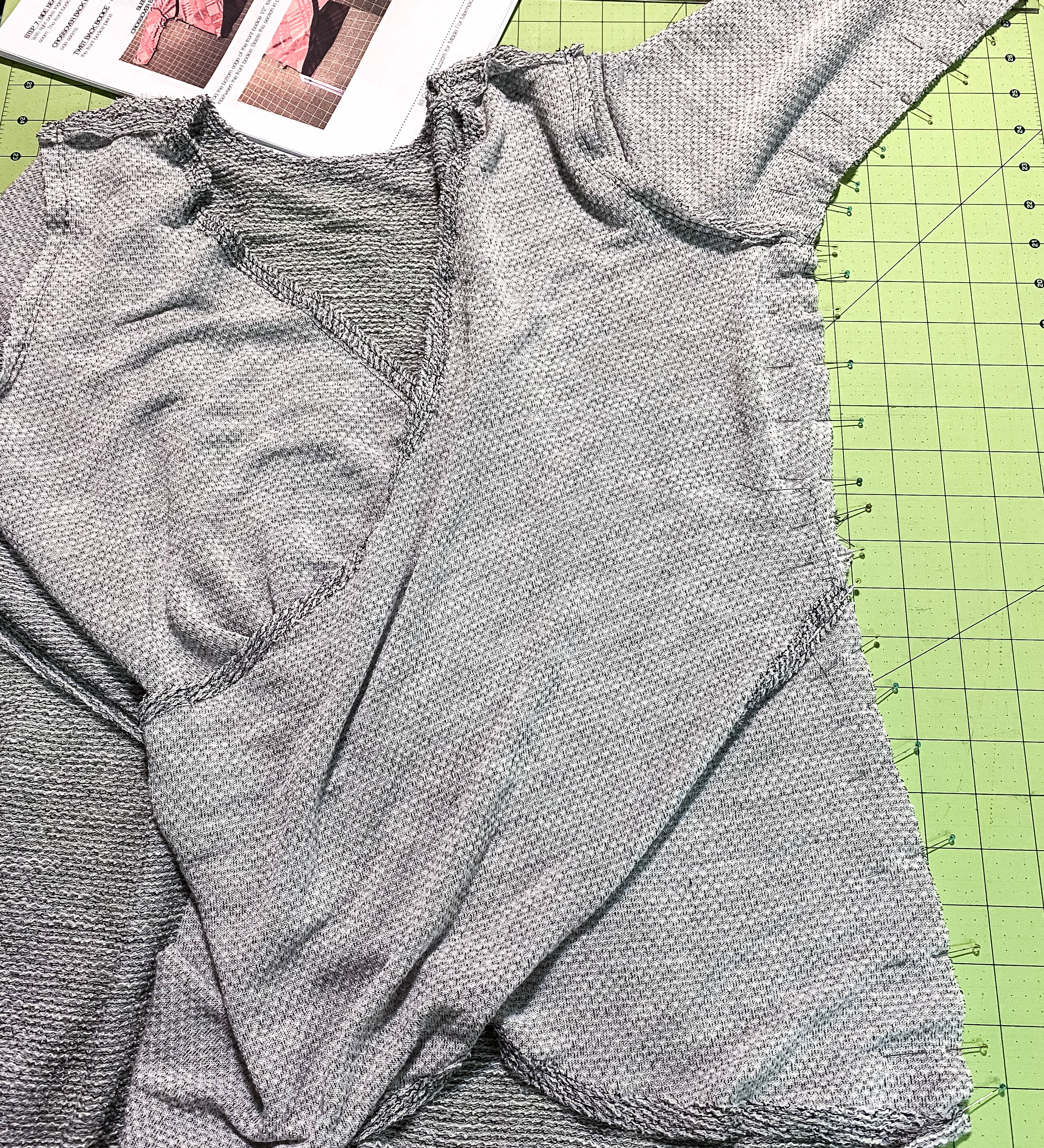 The knit fabric is perfect for this cut, especially if you want a loose and cozy top! It also works with other kinds of fabric like rayon spandex.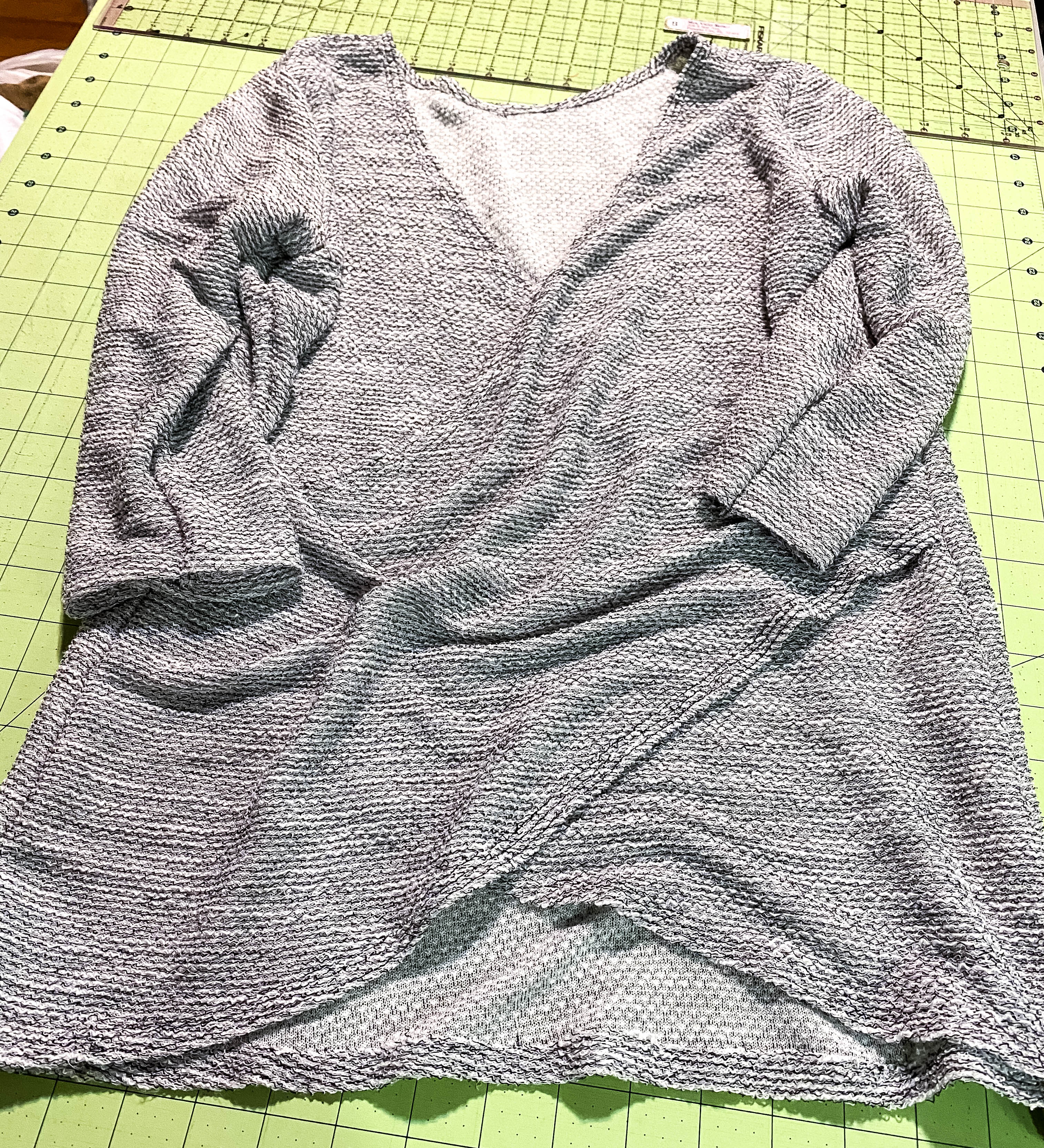 Here's the finished product!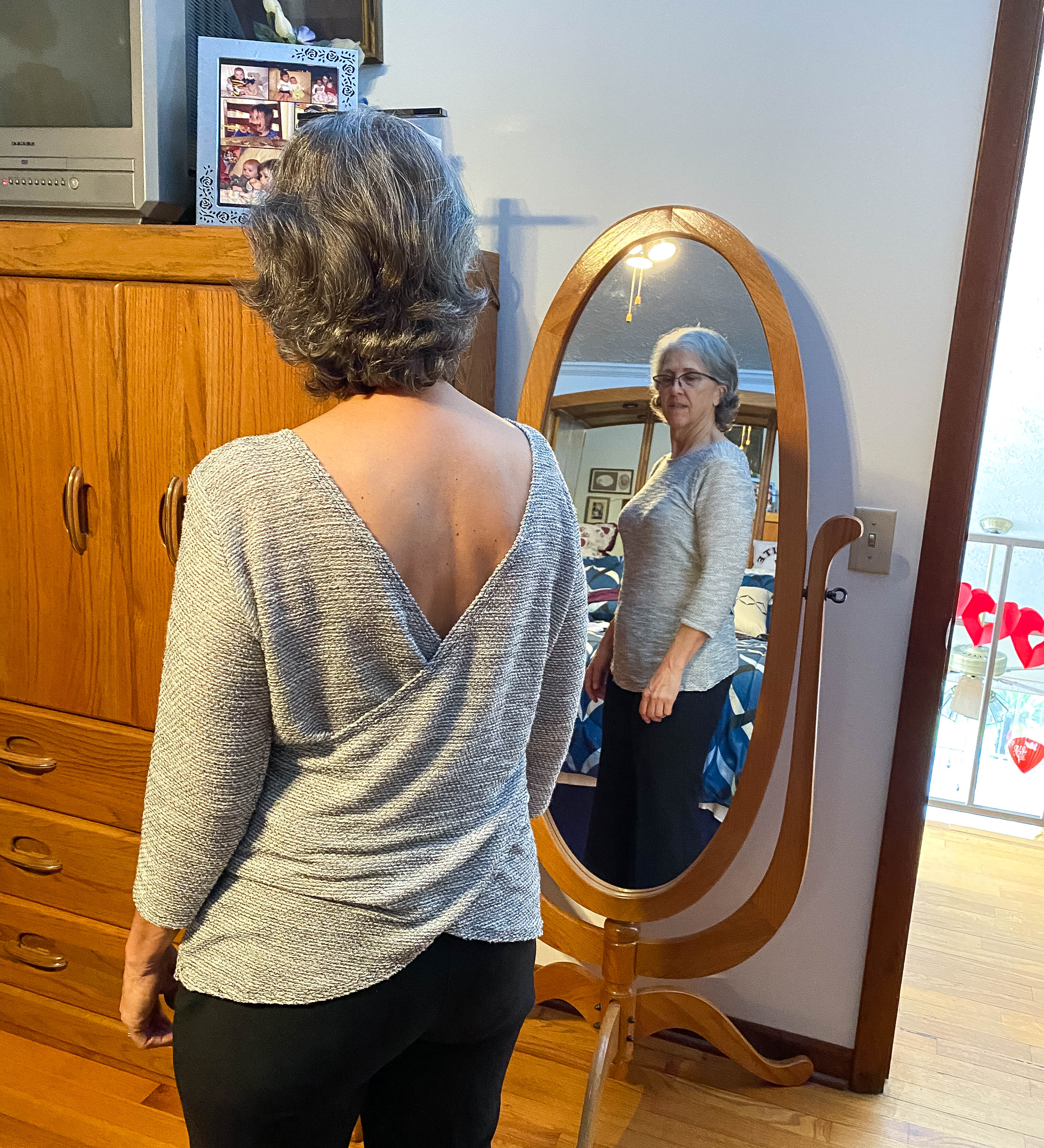 I tried it on and I'm pretty satisfied with how it turned out. The cut is flattering!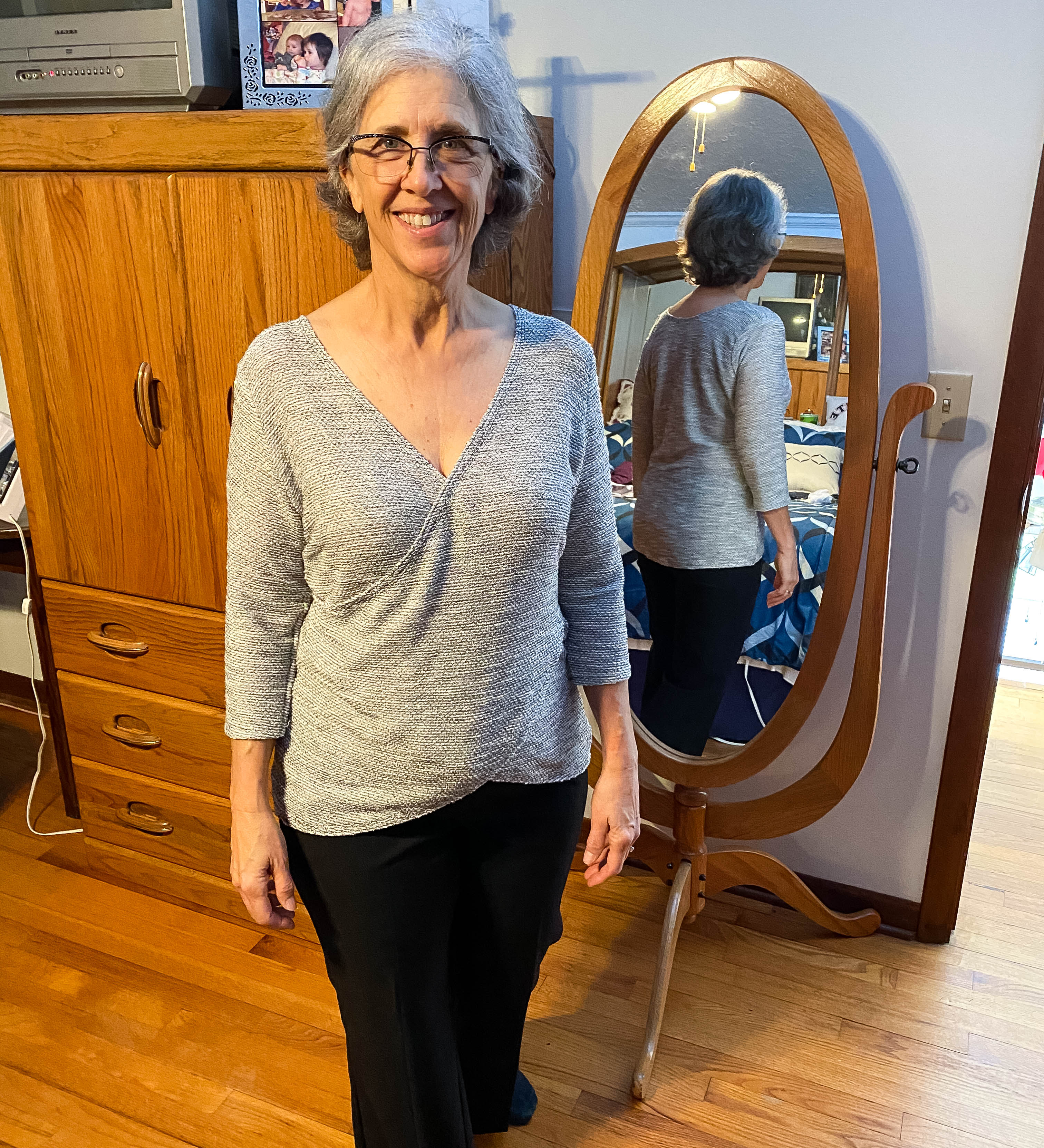 Yes, this top is reversible! You can wear the crossover either in front or at the back. It's up to you!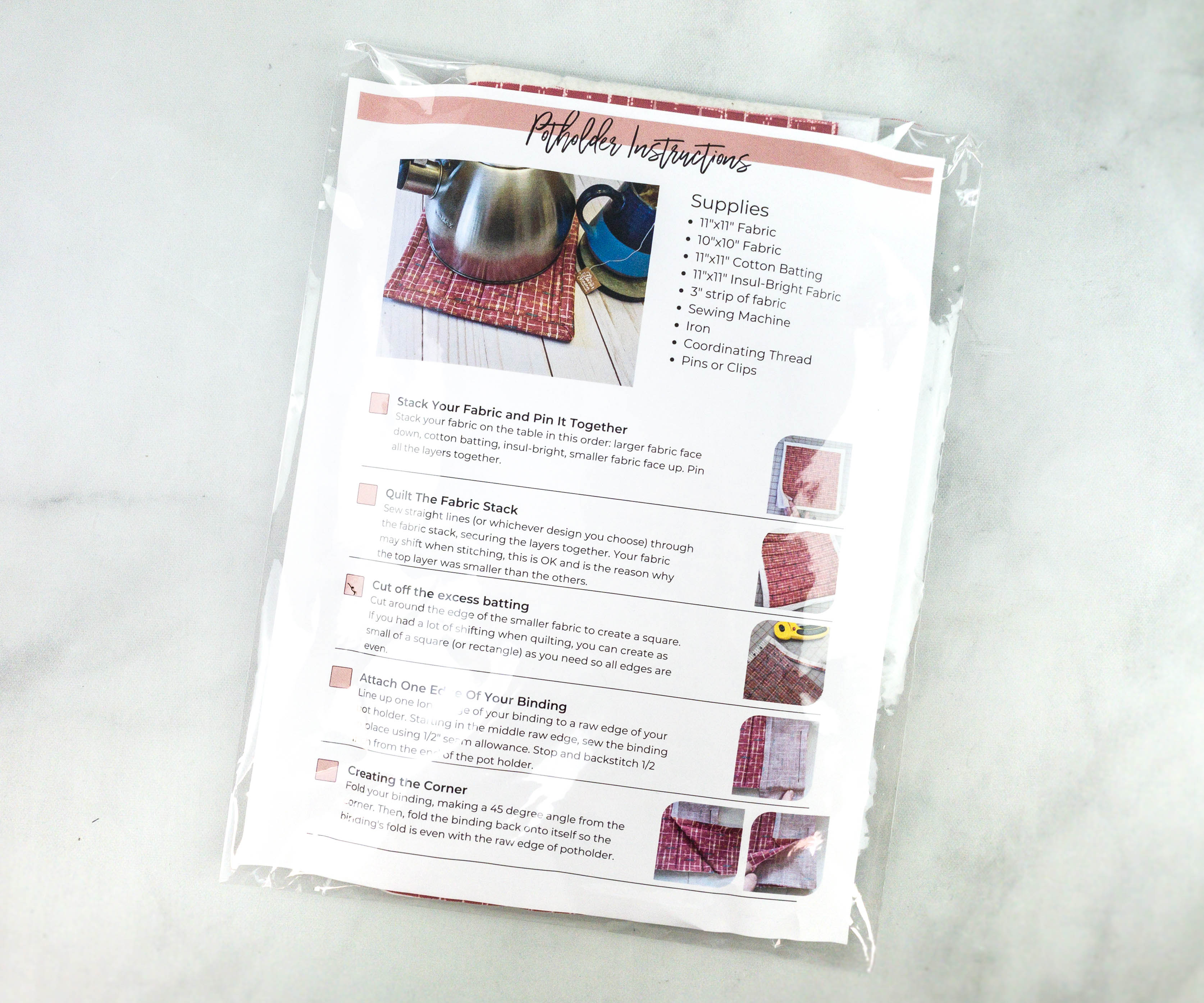 BONUS: Potholder Sewing Project. There was also a bonus project in the box. It's a DIY potholder kit!
The packet came with detailed instructions that even newbies can easily follow.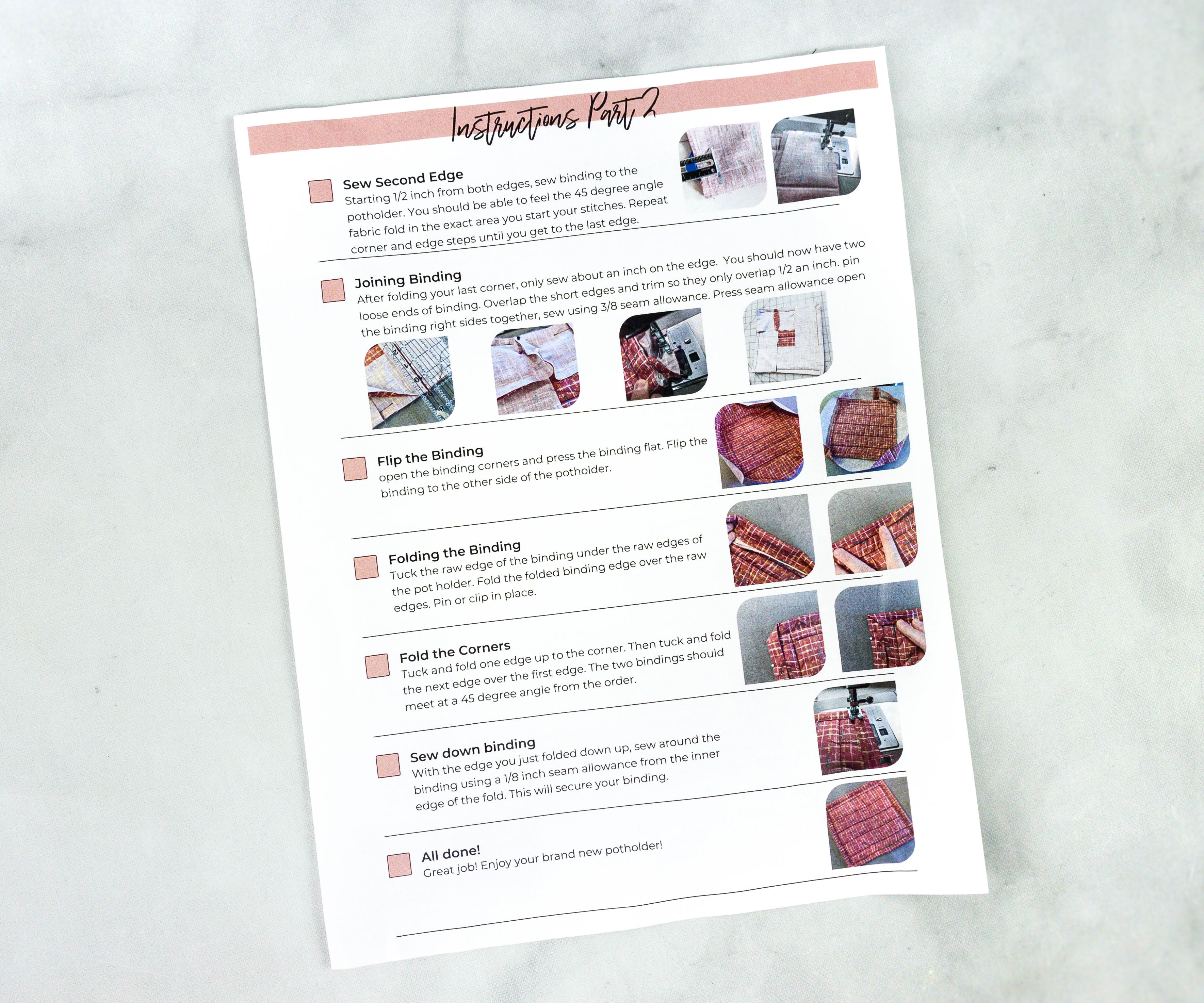 There are also step-by-step photos!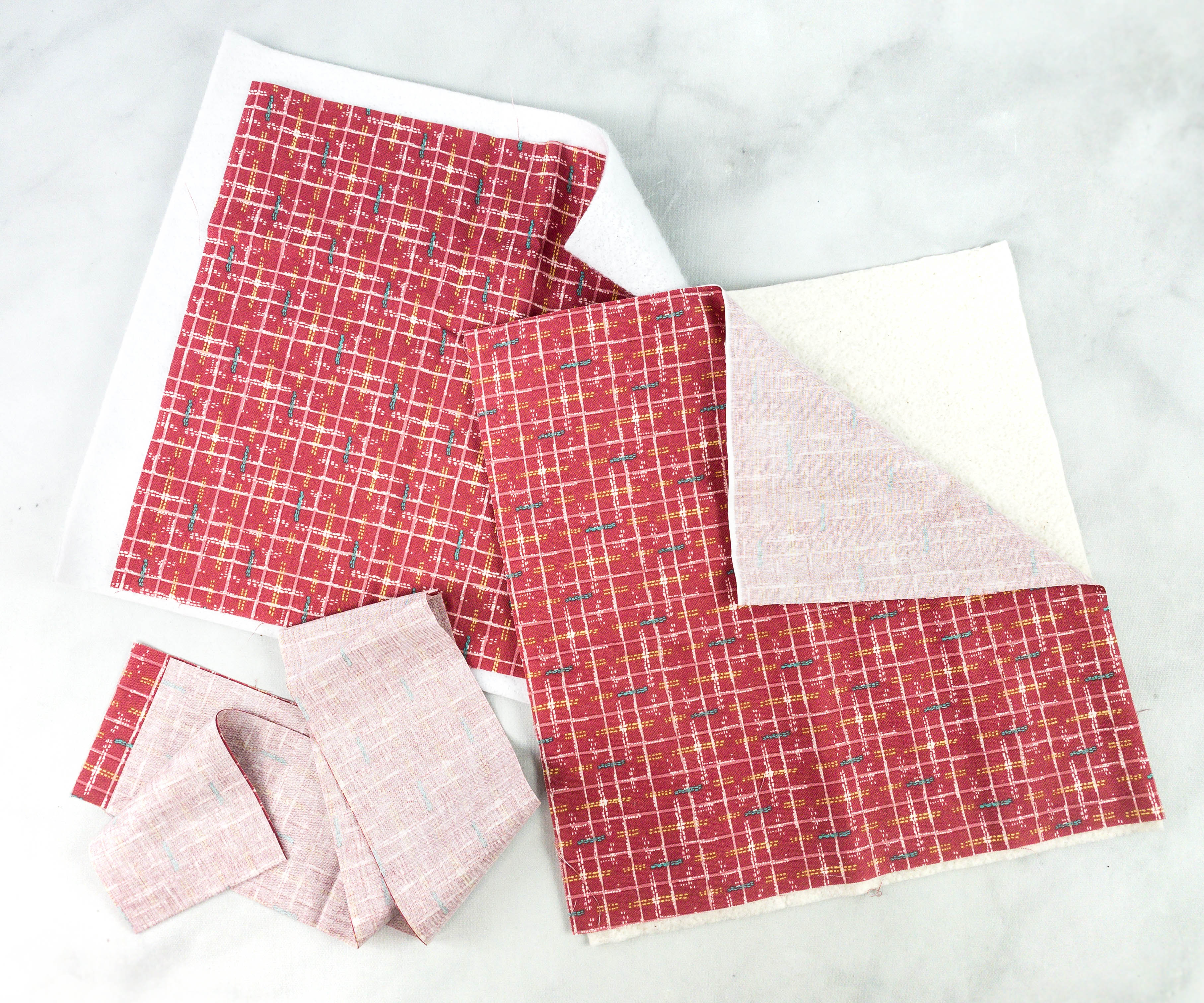 Of course, they also provided a set of fabrics for this potholder project. They are pre-cut!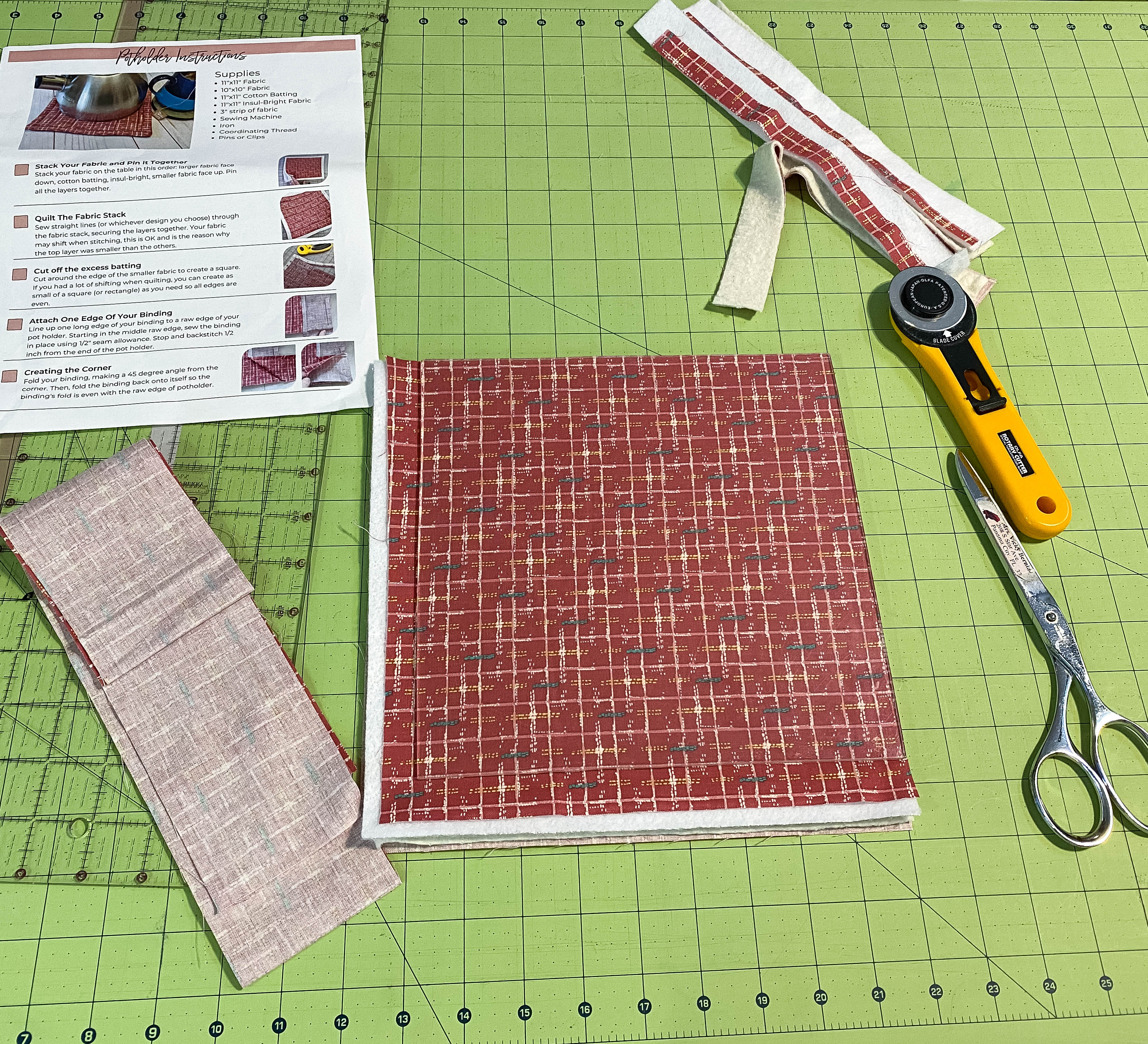 The first step is to stack the fabric and pin them together.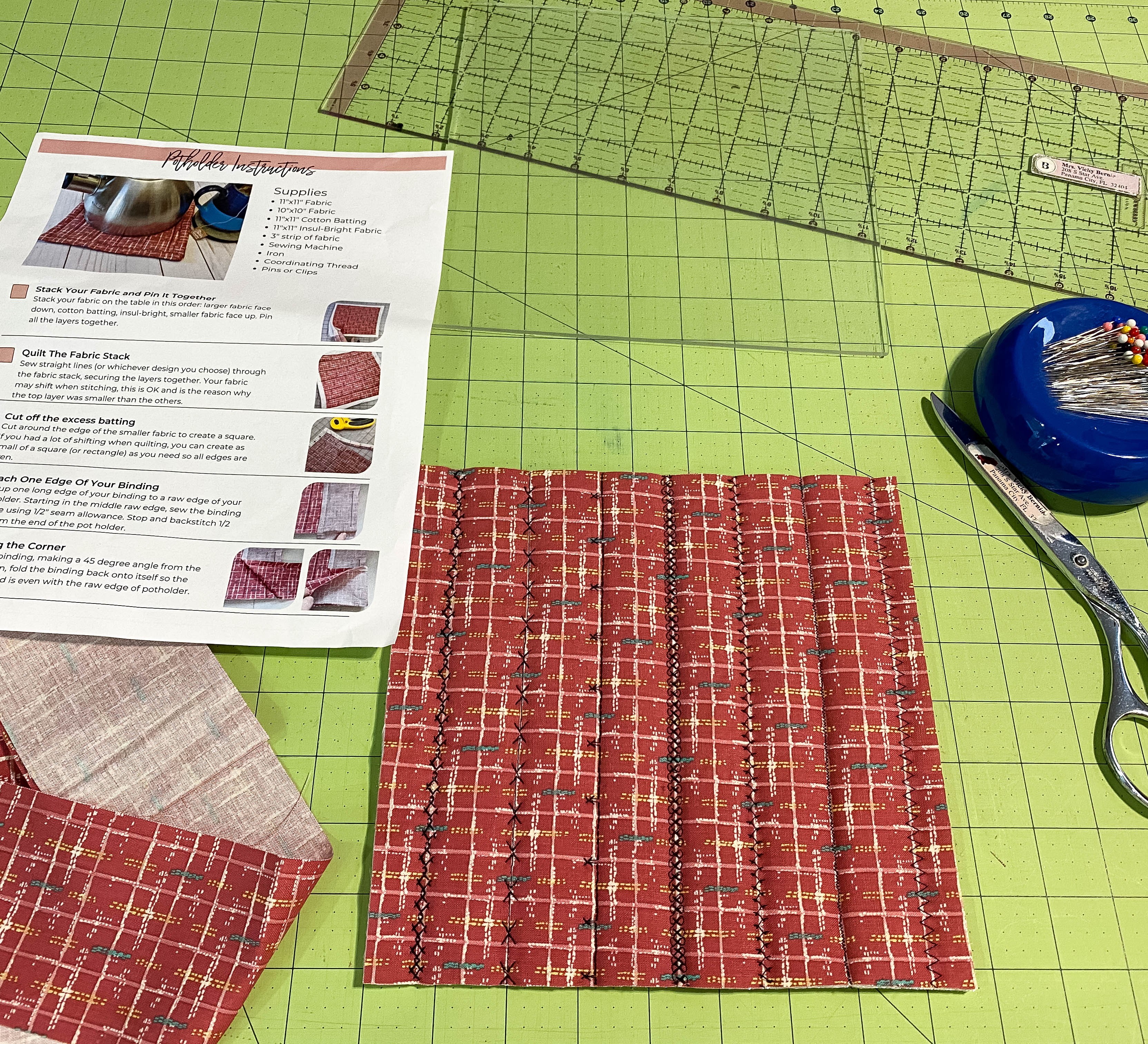 Then, you can start quilting the fabric stack. I had fun testing out different stitches on my machine.
After quilting, just fold and sew as instructed for the pot holder to take form.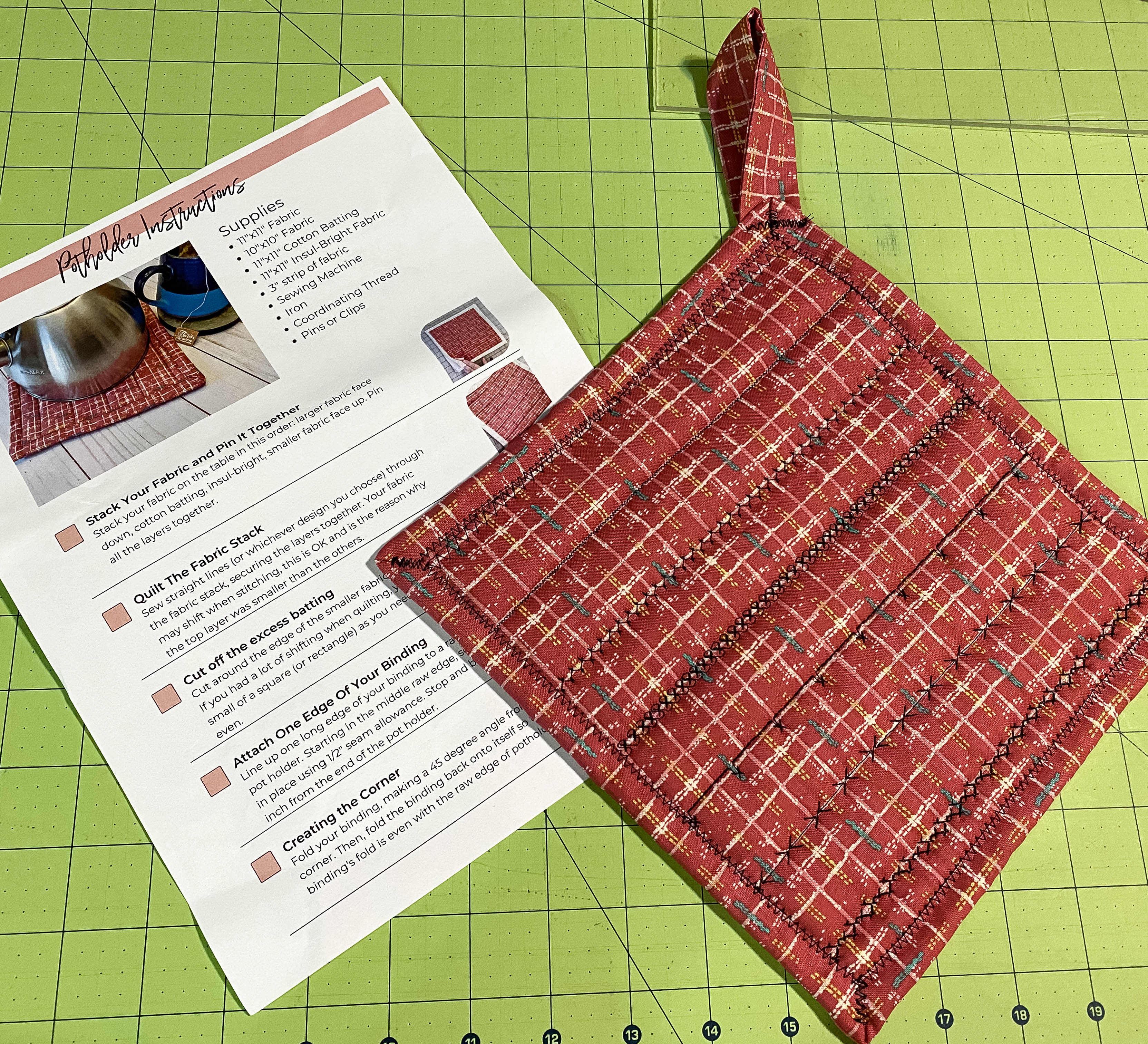 Here's how the finished product looks like!
IndieStitch is an ideal subscription for anyone who loves sewing! It's newbie-friendly since they provide everything you need, including the patterns and even the basic tools. If you're already an expert, this makes a fun way of discovering new sewing projects to try. This subscription is also perfect for anyone looking to stay productive even when they're just at home! I like this month's featured clothing pattern. It's not too complicated and I also love that I have the option to choose the design for the back of the top. My choice was the crossover one! Another thing I liked is the bonus project. The instructions are easy to follow and they even included a pre-cut fabric for my potholder. This subscription box for sewing enthusiasts is definitely well-curated! The patterns designed by indie artists are really something to look forward to!
What do you think of this box?