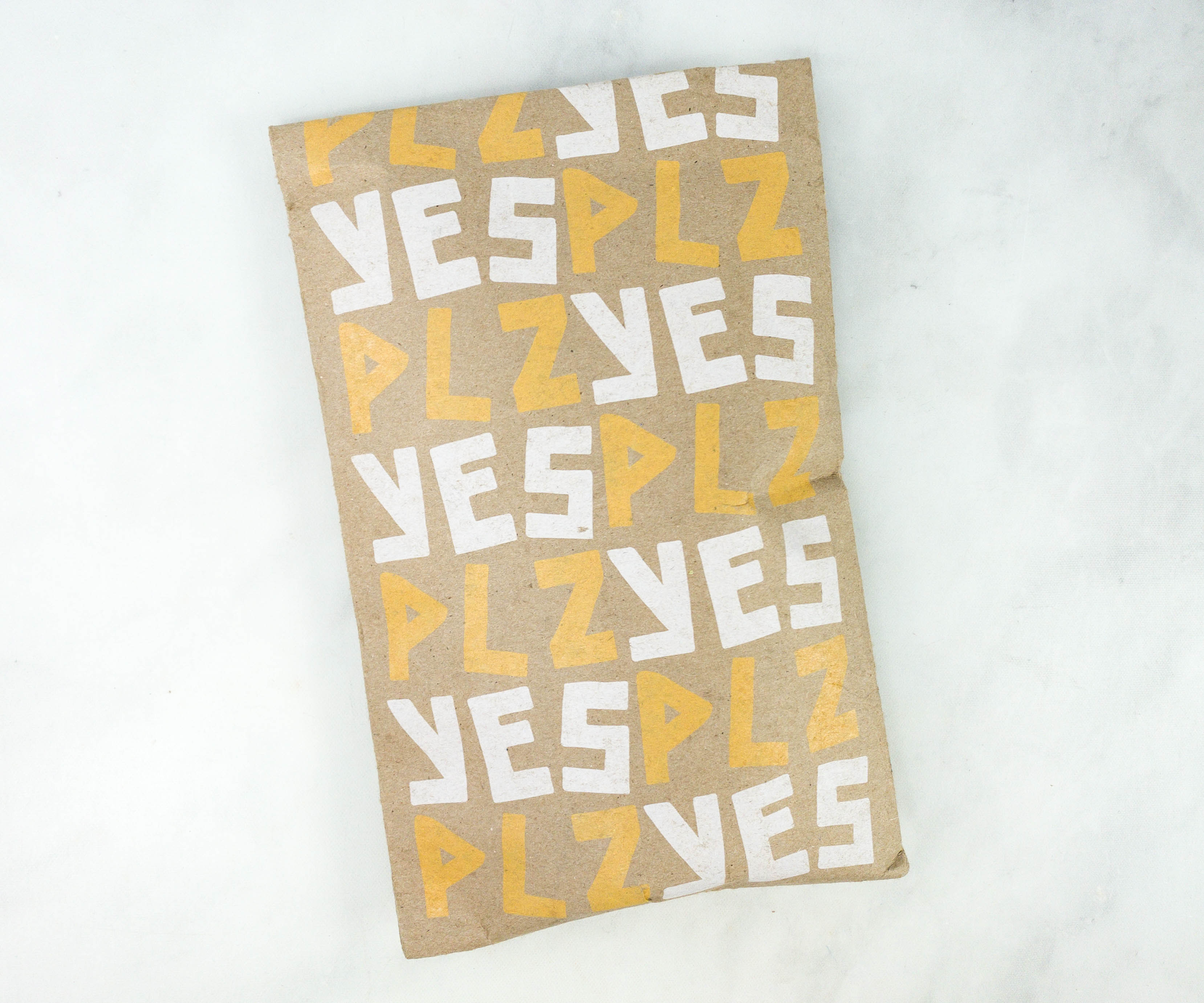 Yes Plz Coffee is a coffee subscription that delivers blends and single-origin coffee beans sourced from the best farms and mills around the world. These beans are carefully roasted in Los Angeles and shipped all throughout the U.S. You can pick the size of your coffee and the frequency of delivery. A 12 oz bag (makes 18 to 25 cups) is $23 per shipment, while an 8.8 oz bag (makes 15 to 20 cups) is $17 per shipment. Most coffee subscriptions don't offer decaf, but Yes Plz has a decaf option monthly (with plans to move to weekly) if that's what you need. Yes Plz only sources decafs using natural sugar and water process methods.
Yes Plz sources green coffees from smaller importers and exporters who emphasize transparency and long term relationships with growers and mills. They have a roast style that's the "lighter side of medium" and focus on both single-origins and blends, with a philosophy that any single-origin can be even better with "just a bit of judicious blending."
DEAL:
Get FREE 2oz Coffee Sample – just pay $3 shipping! USE THIS LINK to get the deal.
Get 20% off your purchase! Use coupon code HELLO.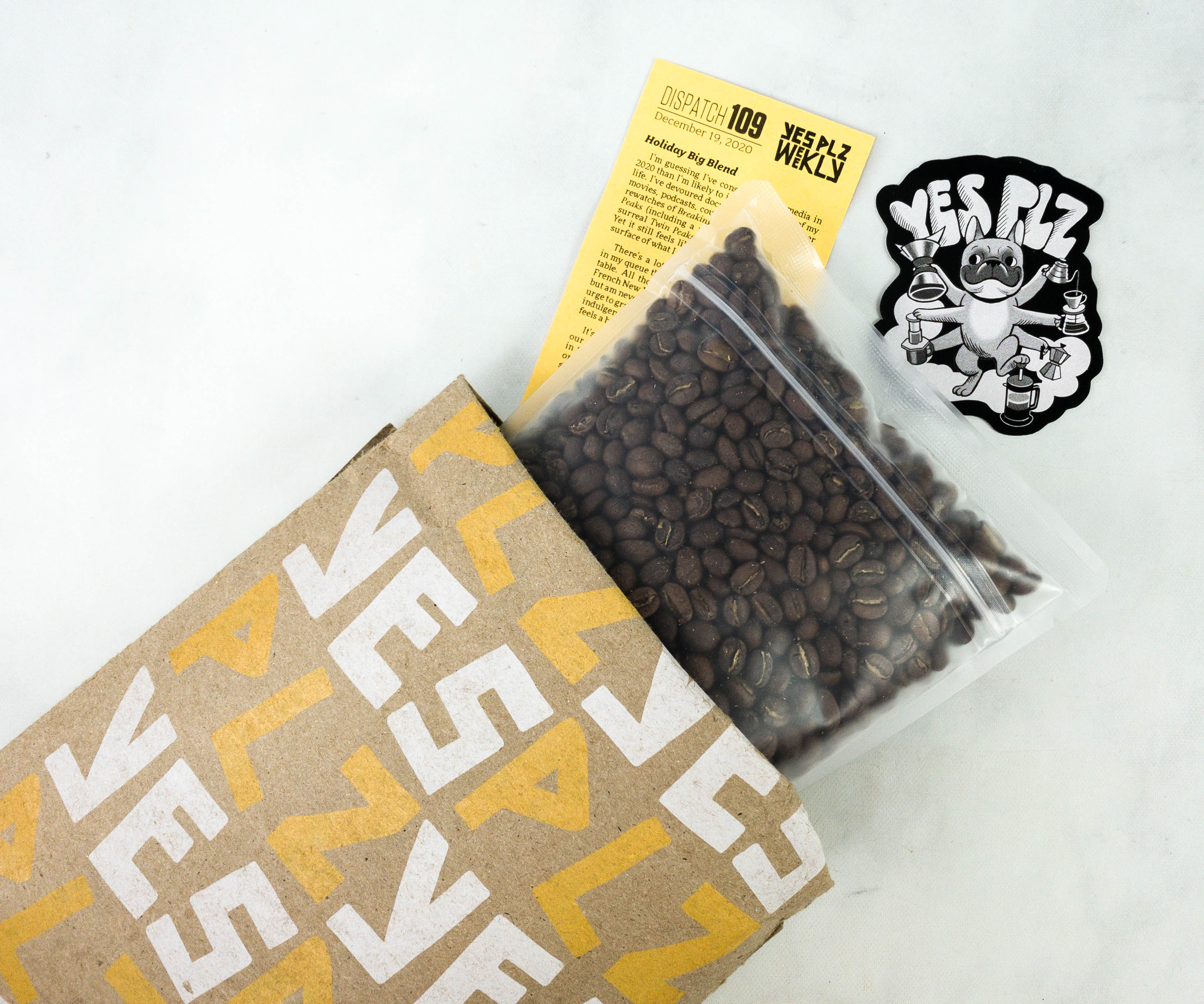 Here's a glimpse of the coffee beans I received this month!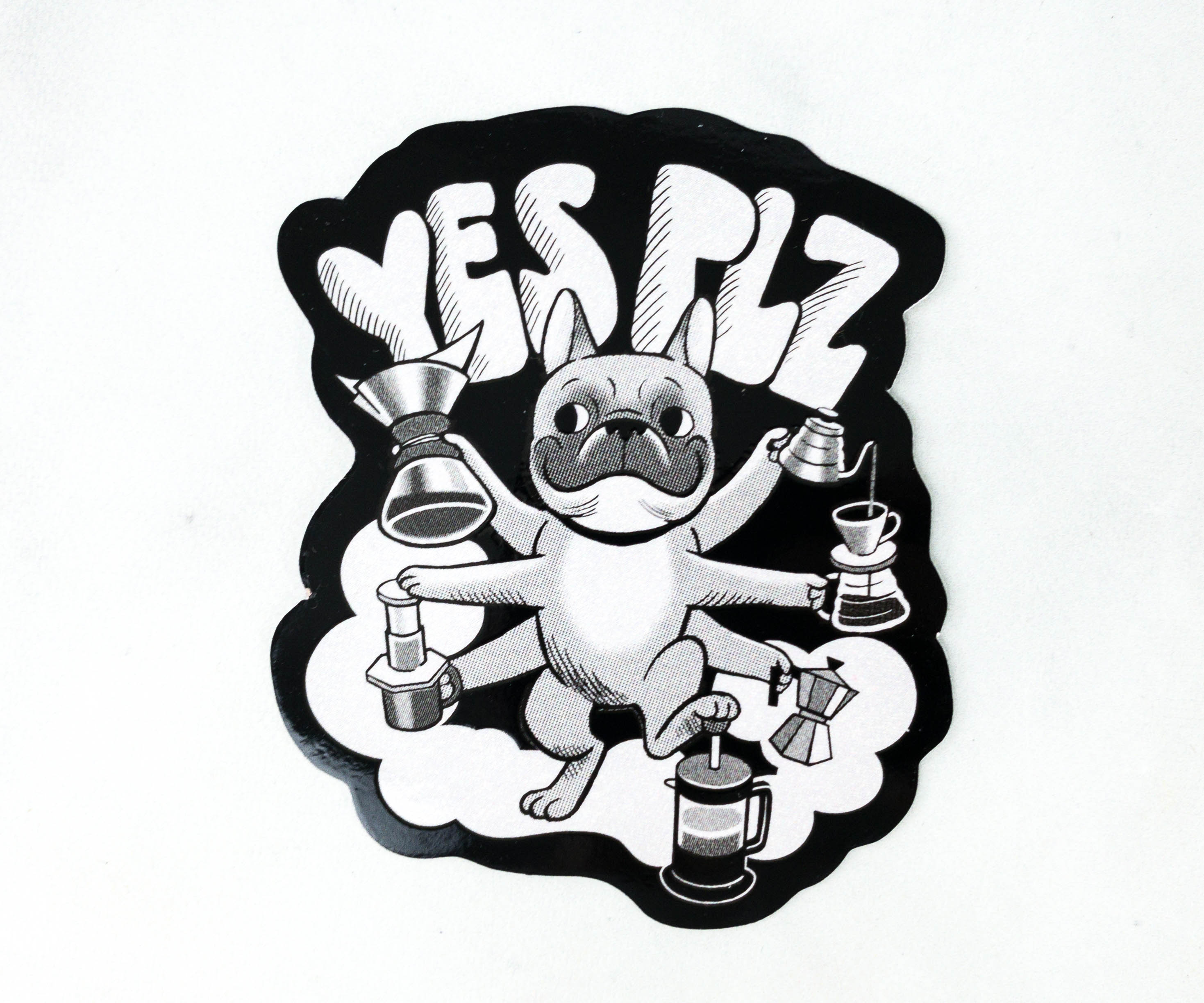 They also included an exclusive Yes Plz sticker that features a dog brewing coffee.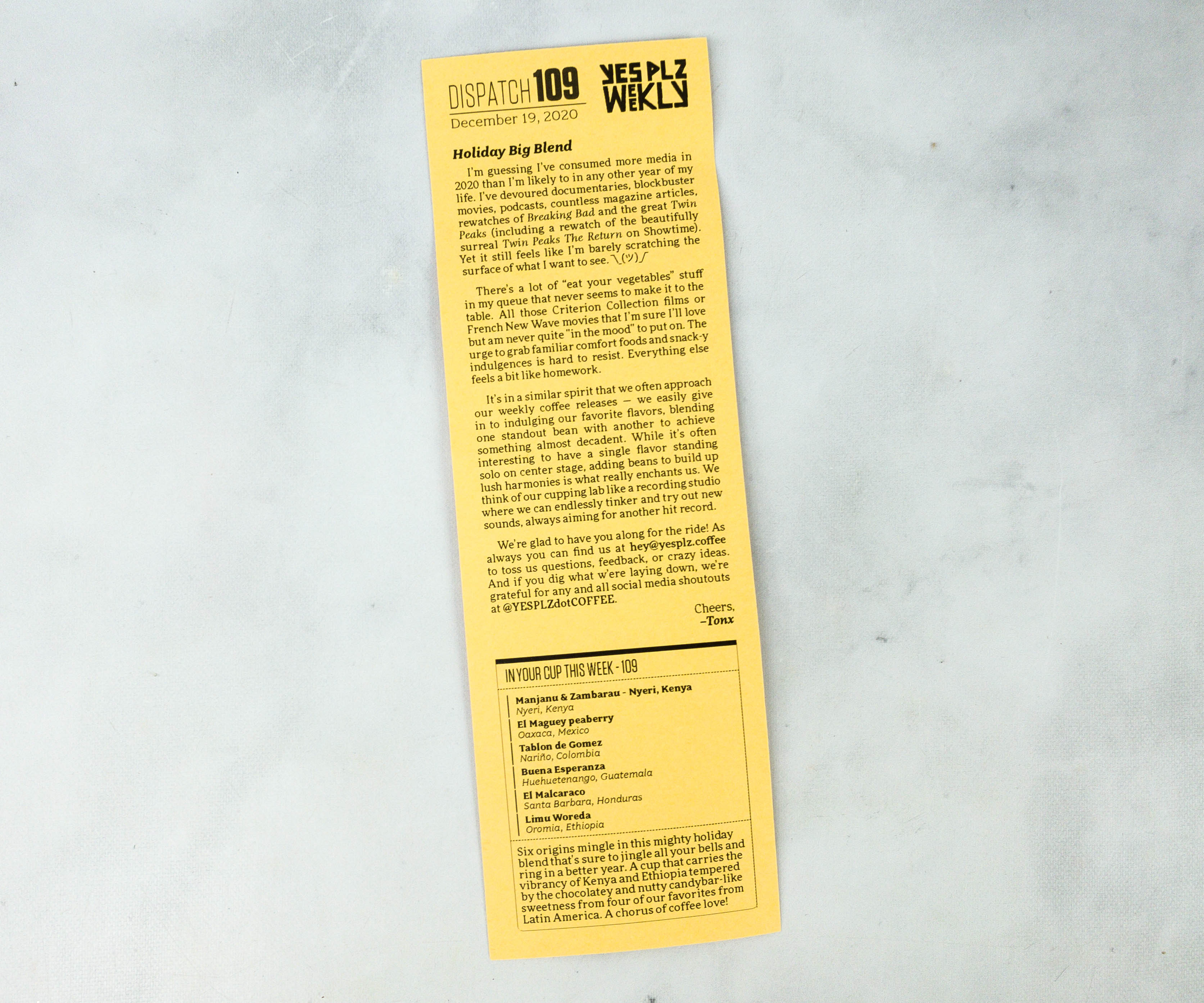 Here's the information sheet that contains everything you need to know about this month's featured coffee. It was signed by Tonx, which intrigued me! It was one of the original coffee subscriptions and one of the founders is back with Yes Plz! This couldn't make us happier!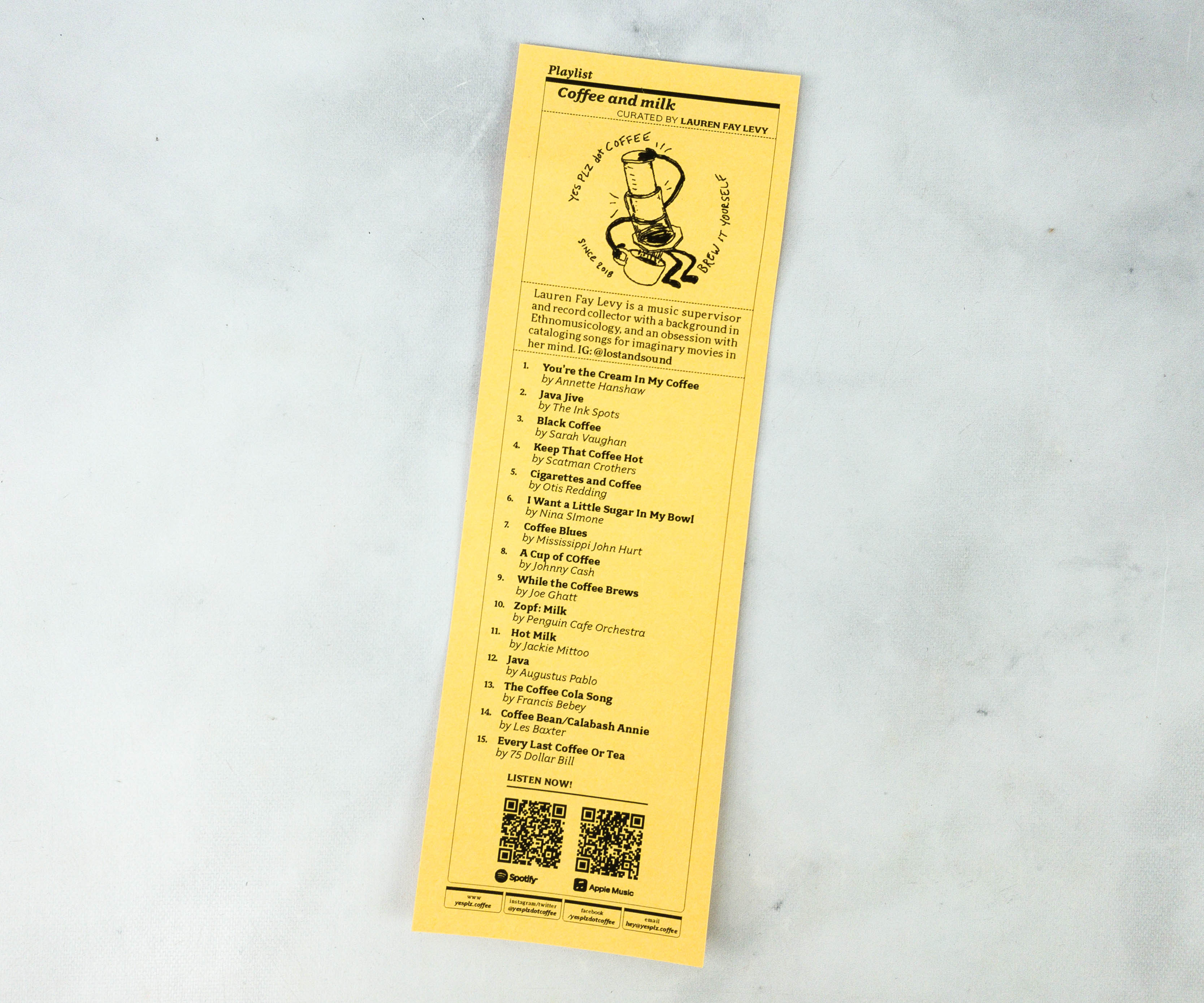 Featured on the other side of the sheet is a playlist featuring songs with coffee or milk on the title.
Everything in my pack!
Holiday Big Blender. This bag of coffee is made from coffee beans with six different origins. They are blended together to make a delicious, well-rounded cup of coffee to capture any coffee lover's palate.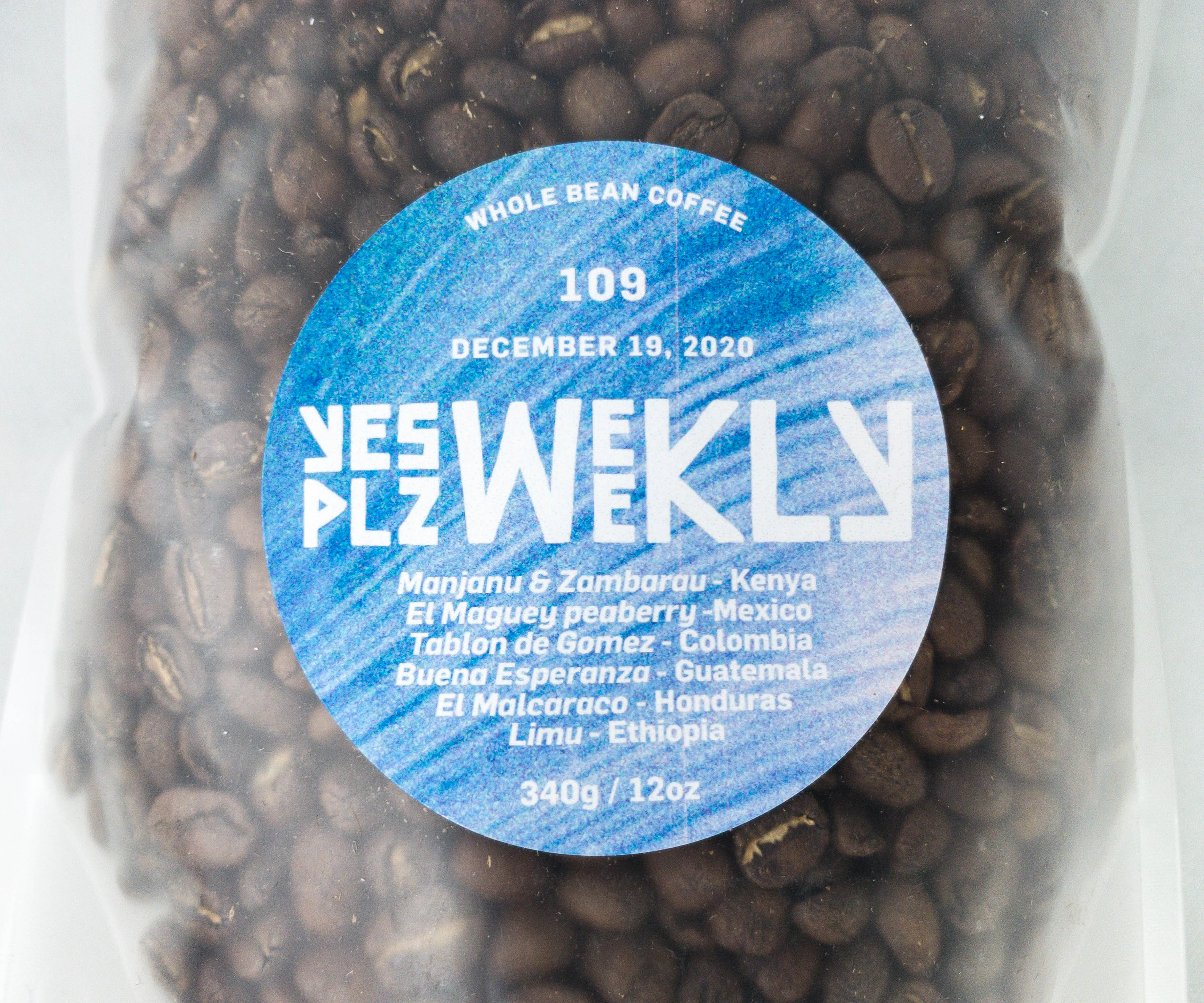 According to the label, this is Yes Plz's 109th release!
These coffee beans includes Manjanu & Zambarau from Kenya, El Maguey Pea berry from Mexico, Tablon de Gomez from Colombia, Buena Esperanza in Guatemala, El Malcaraco in Honduras, and Limu Woreda from Ethiopia!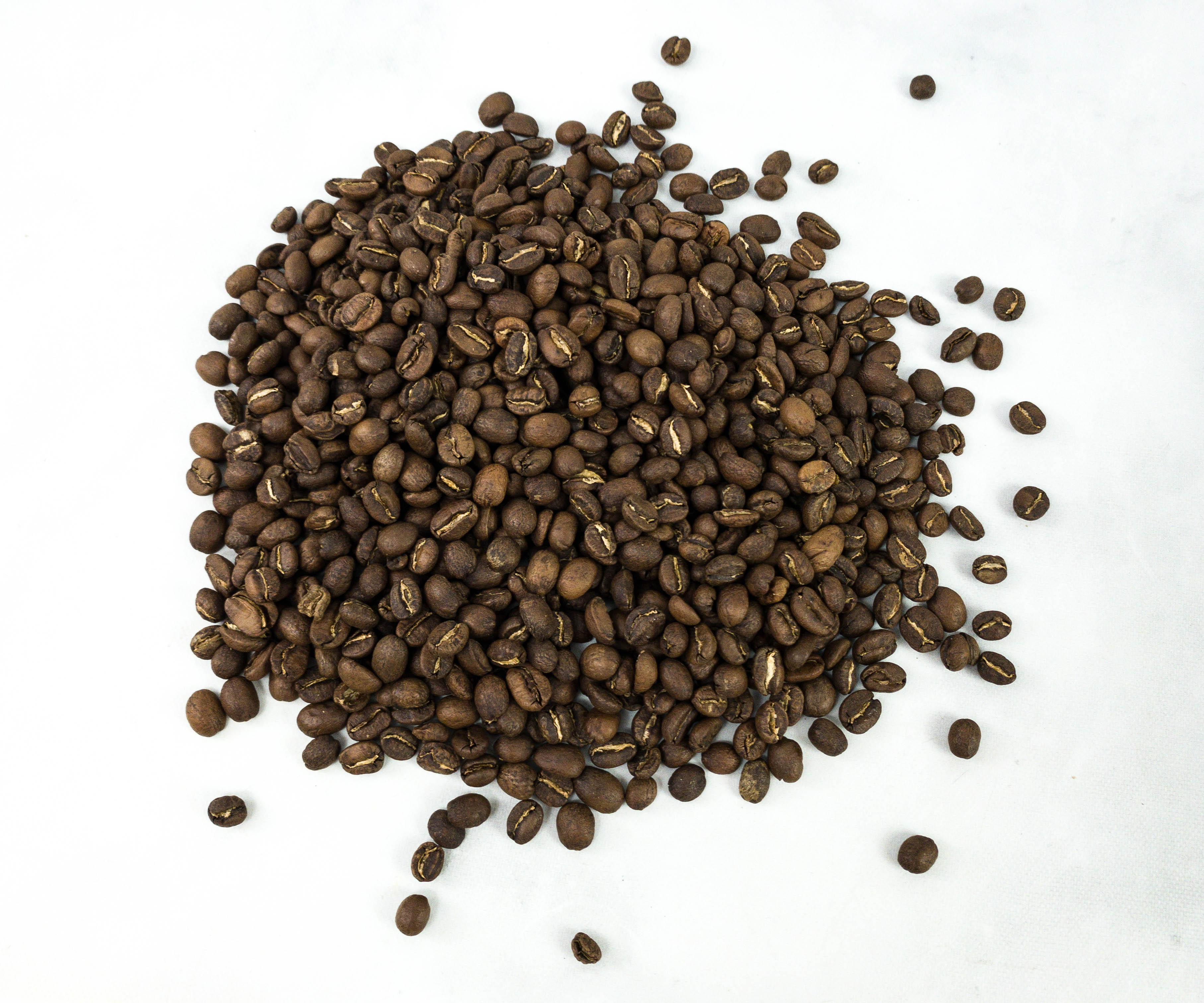 Inside the bag are perfectly roasted whole bean coffee with a dark brown color and a strong aroma!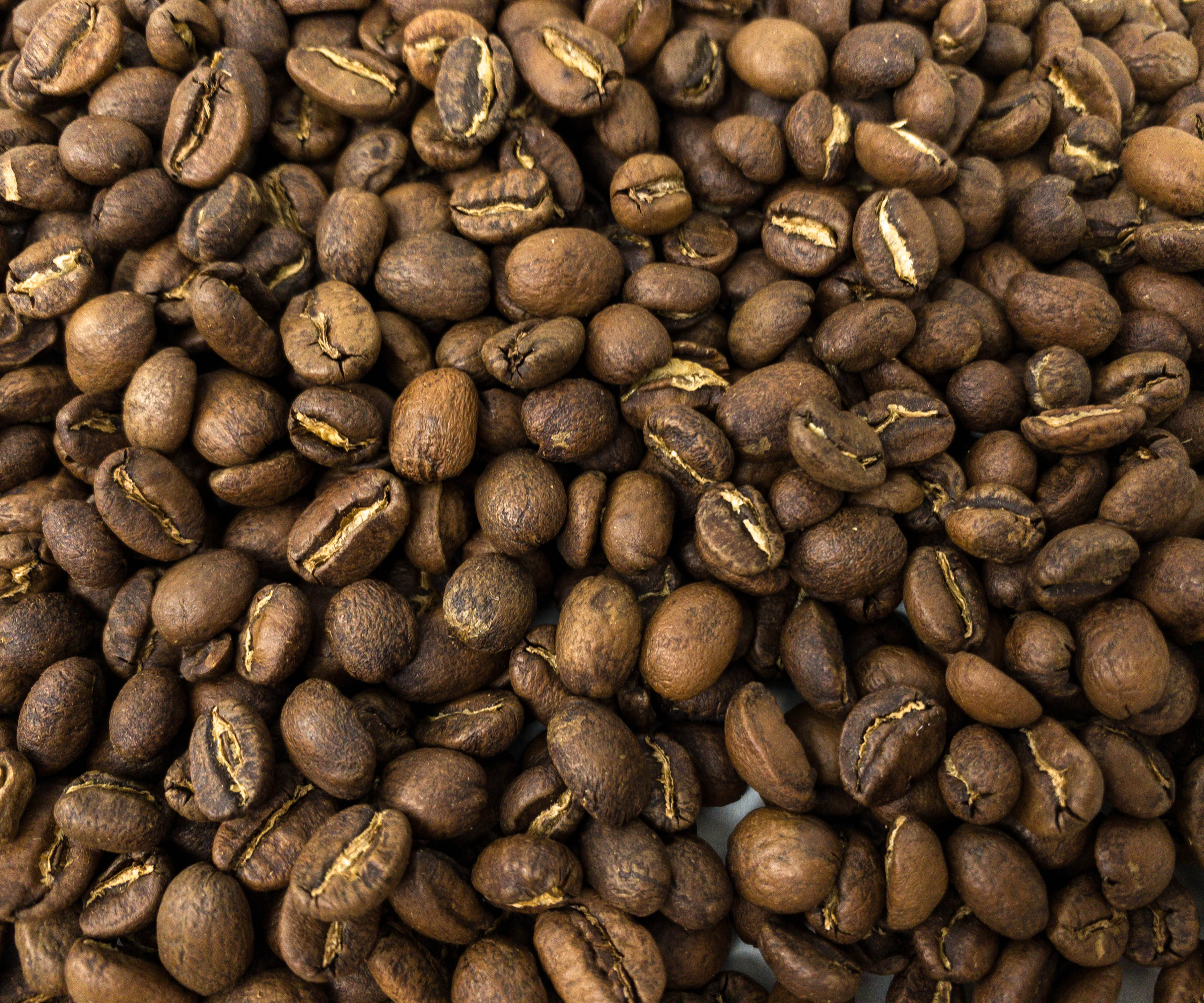 Here's a closer look at this month's featured coffee beans!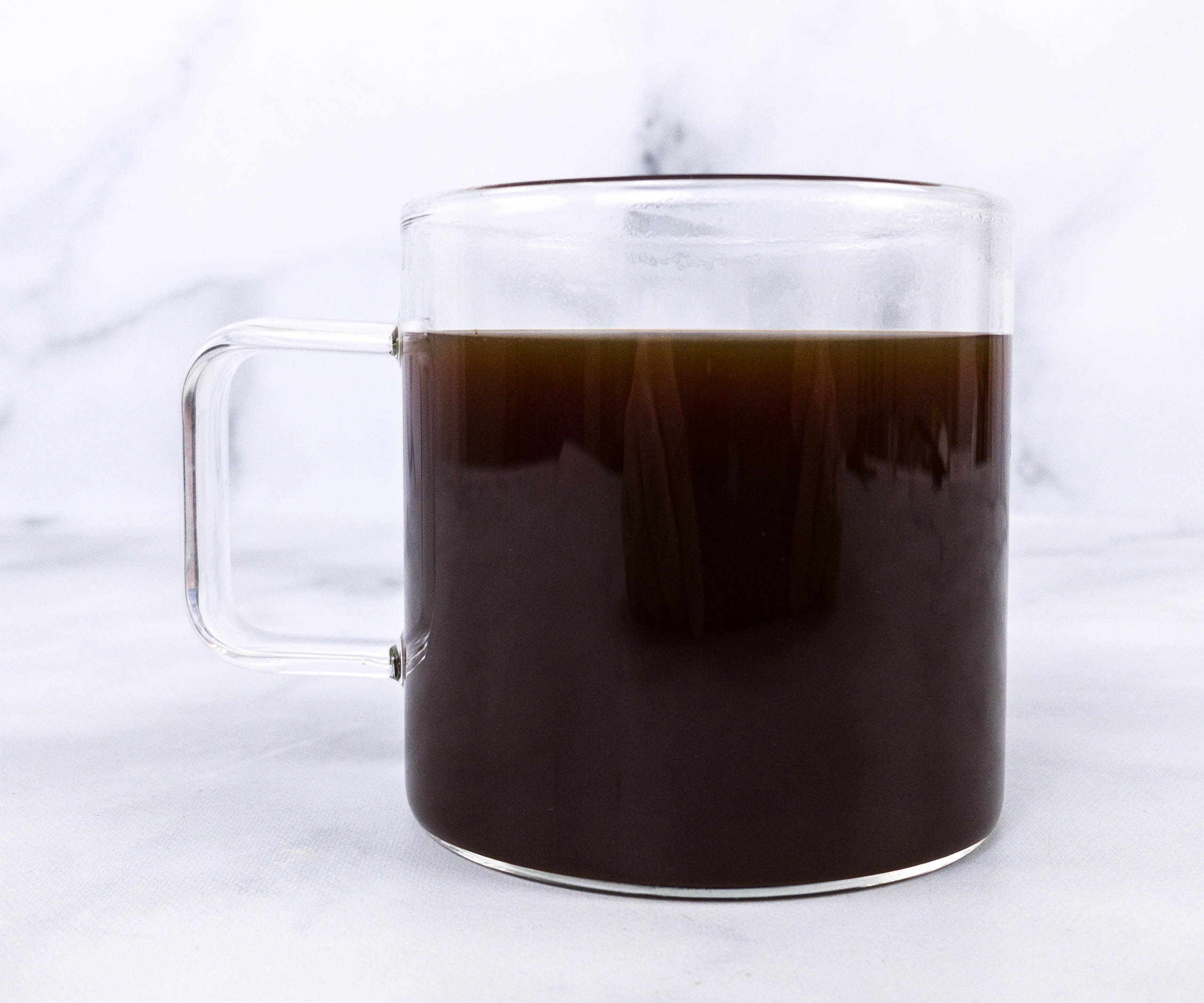 I used my grinder at home (we use a Baratza burr grinder) and in no time, I was able to enjoy this chocolatey and nutty coffee.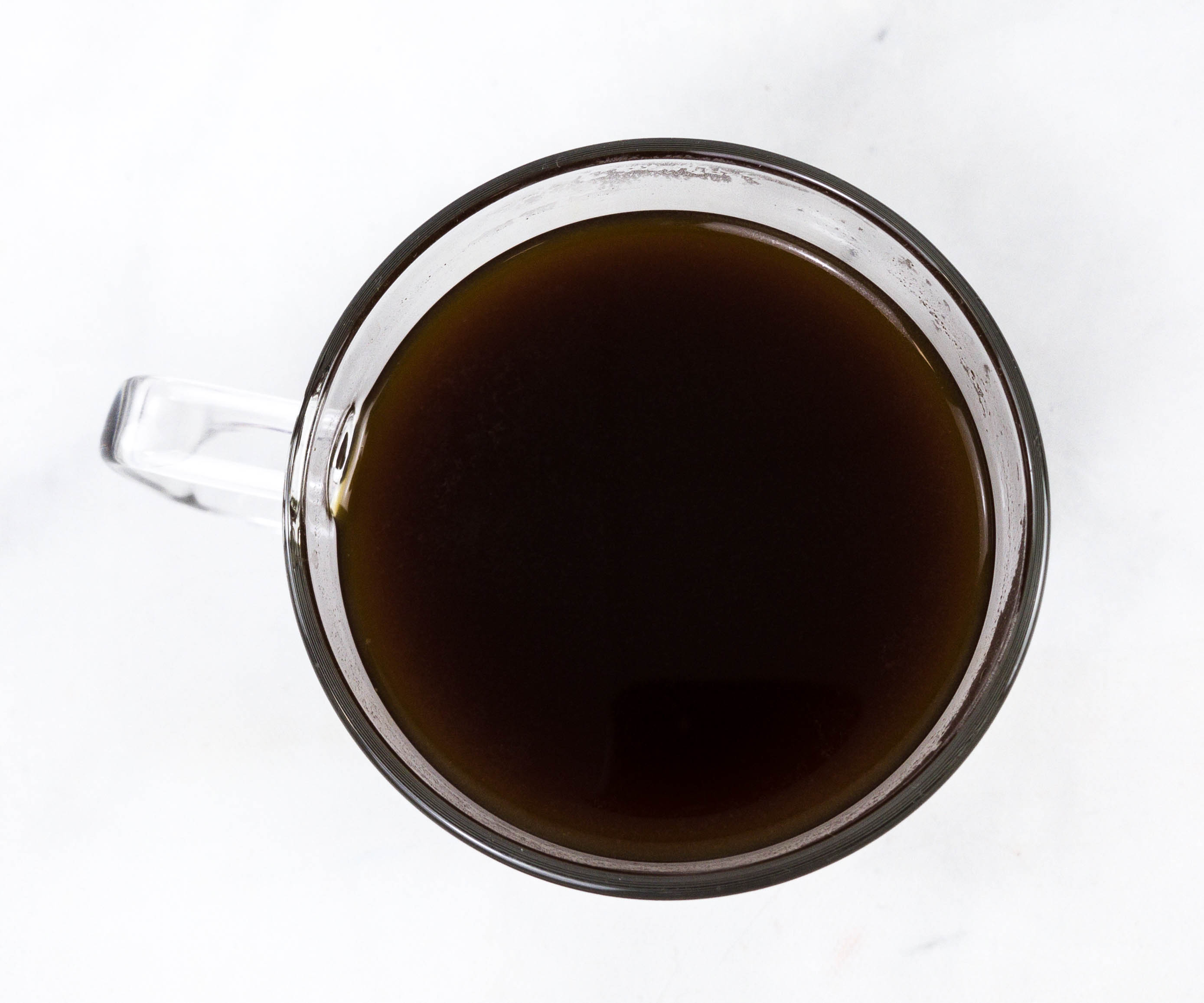 Each sip left me feeling invigorated. It was definitely flavorful, but not too overwhelming on the tastebuds!
This month's featured blend from Yes Plz is one-of-a-kind as it's made by combining six types of coffee beans. It was also perfectly roasted, resulting in a flavorful cup that I'd love to have over and over again. This is such a promising subscription offering unique coffee blends from around the world, and what's great is that you can choose your preferred bag size and frequency to fit your needs! I think for anyone used to single-origin blends being the best, this is a surprising and refreshing look at coffee and a must-try!
What do you think of the Yes Plz Coffee box?