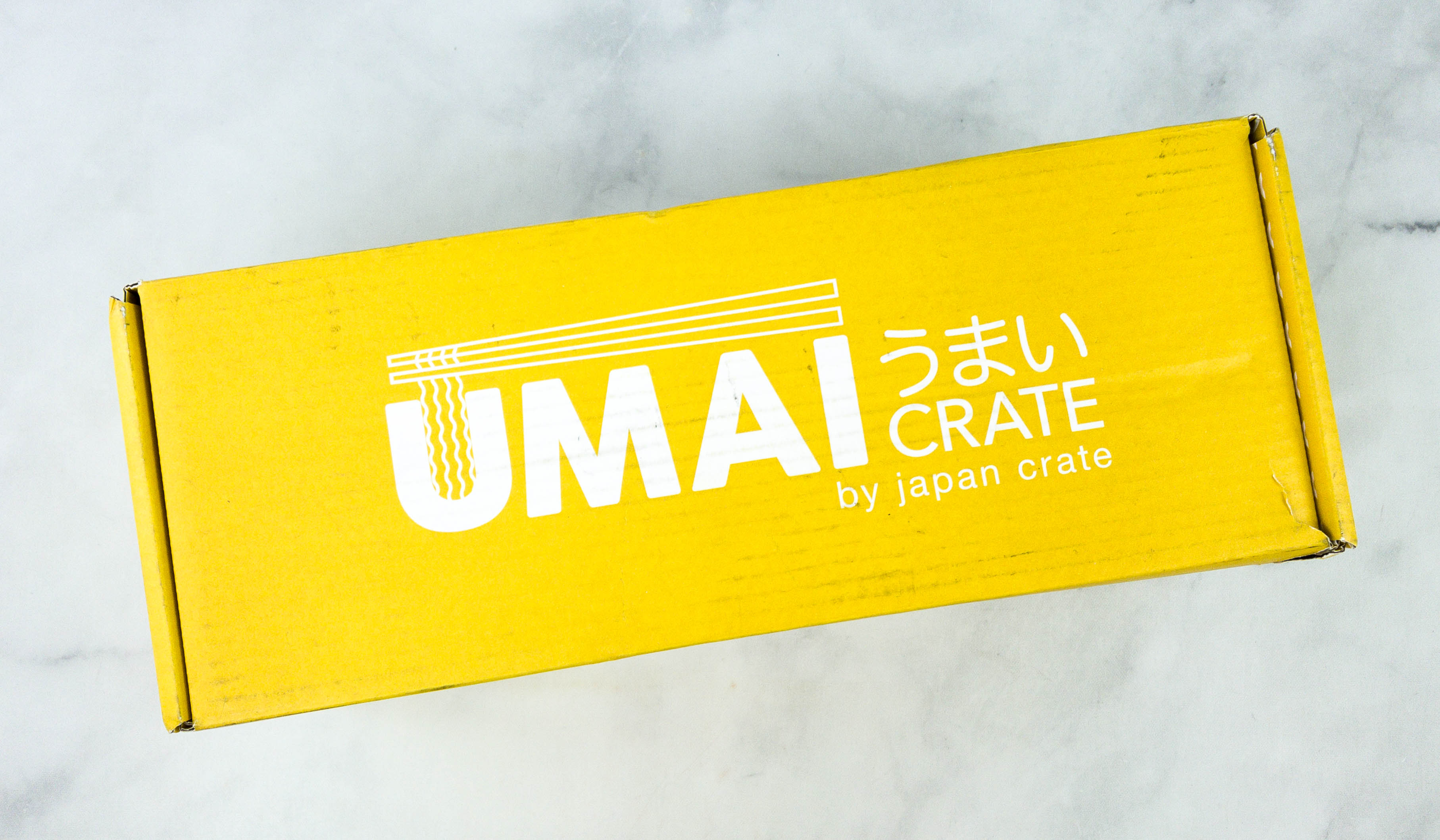 Umai Crate is a monthly subscription box that brings you exclusive Japanese-style noodles every month. The subscription costs $49.95 per month, and you'll get 7-8 noodles, plus bonus items like gachapons, collectible chopsticks, and more.
Umai Crate is from the same makers that bring you Japan Crate, Doki Doki Crate, and Inku Crate!
DEAL: Take $3 off your first crate. Use coupon code HELLO.
HOLIDAY DEAL: Get a FREE Bonus Gift with your first crate when you subscribe! Use this link and use the coupon code WARM.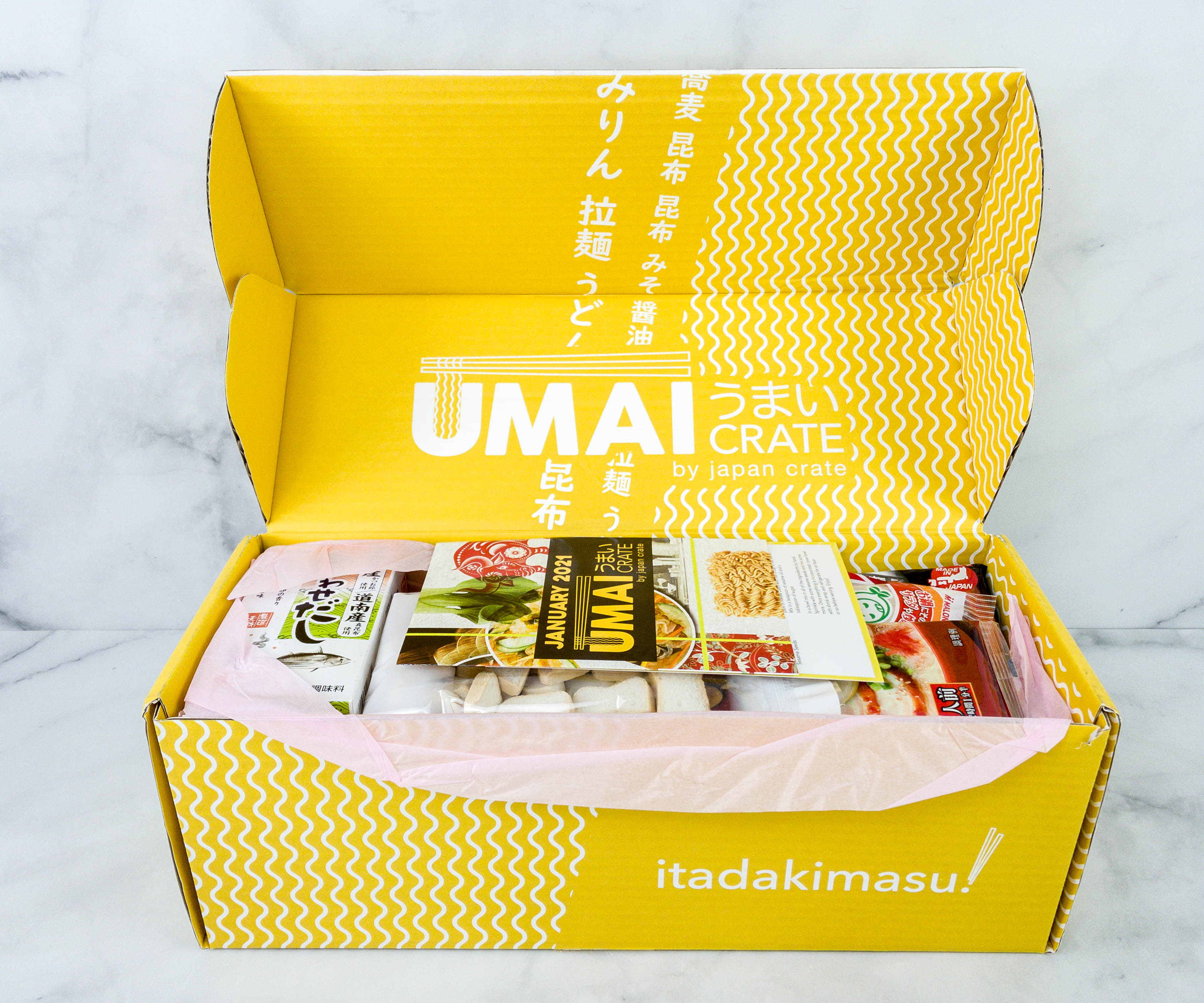 I'm excited to try this month's featured noodles!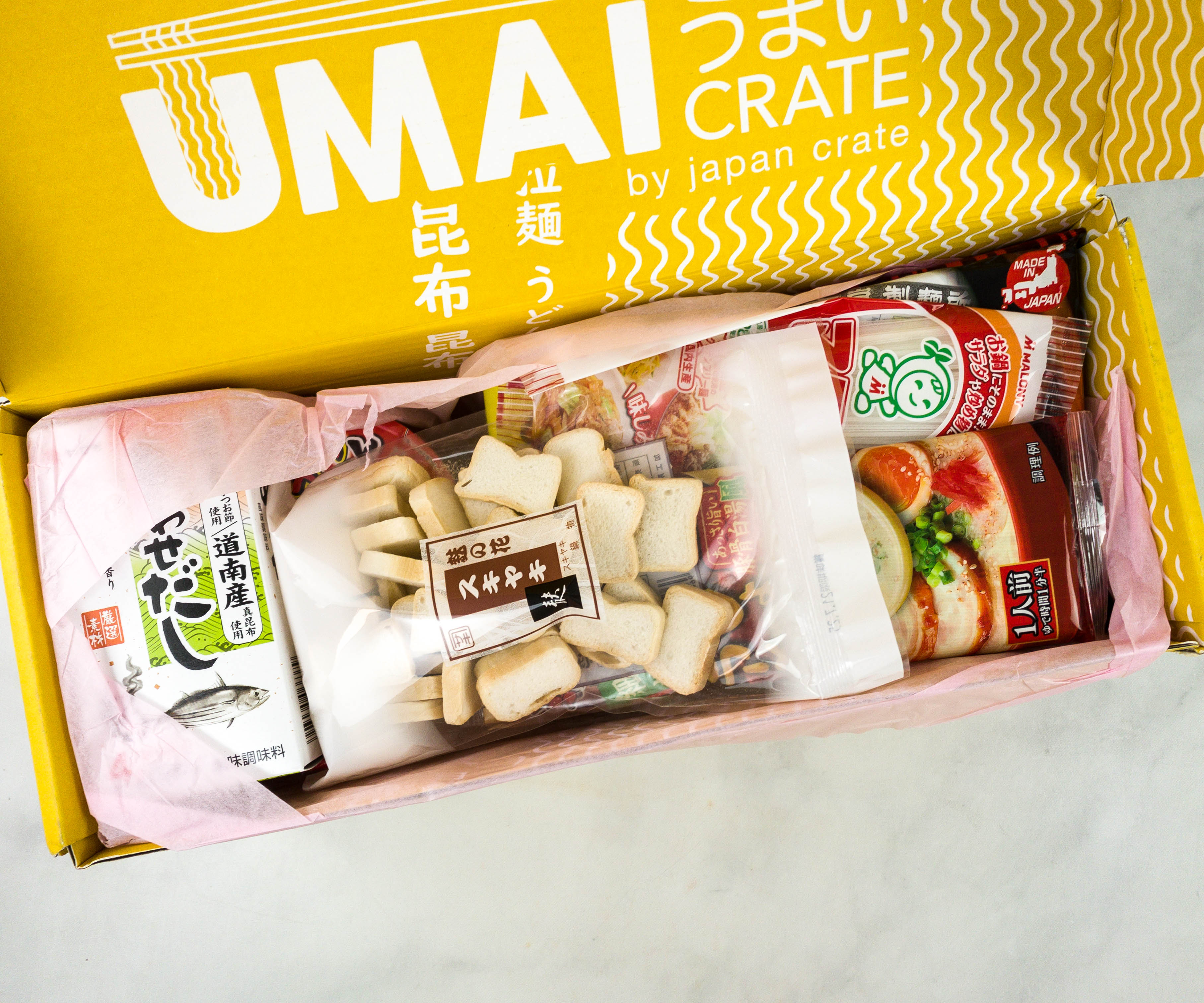 The box is full as always!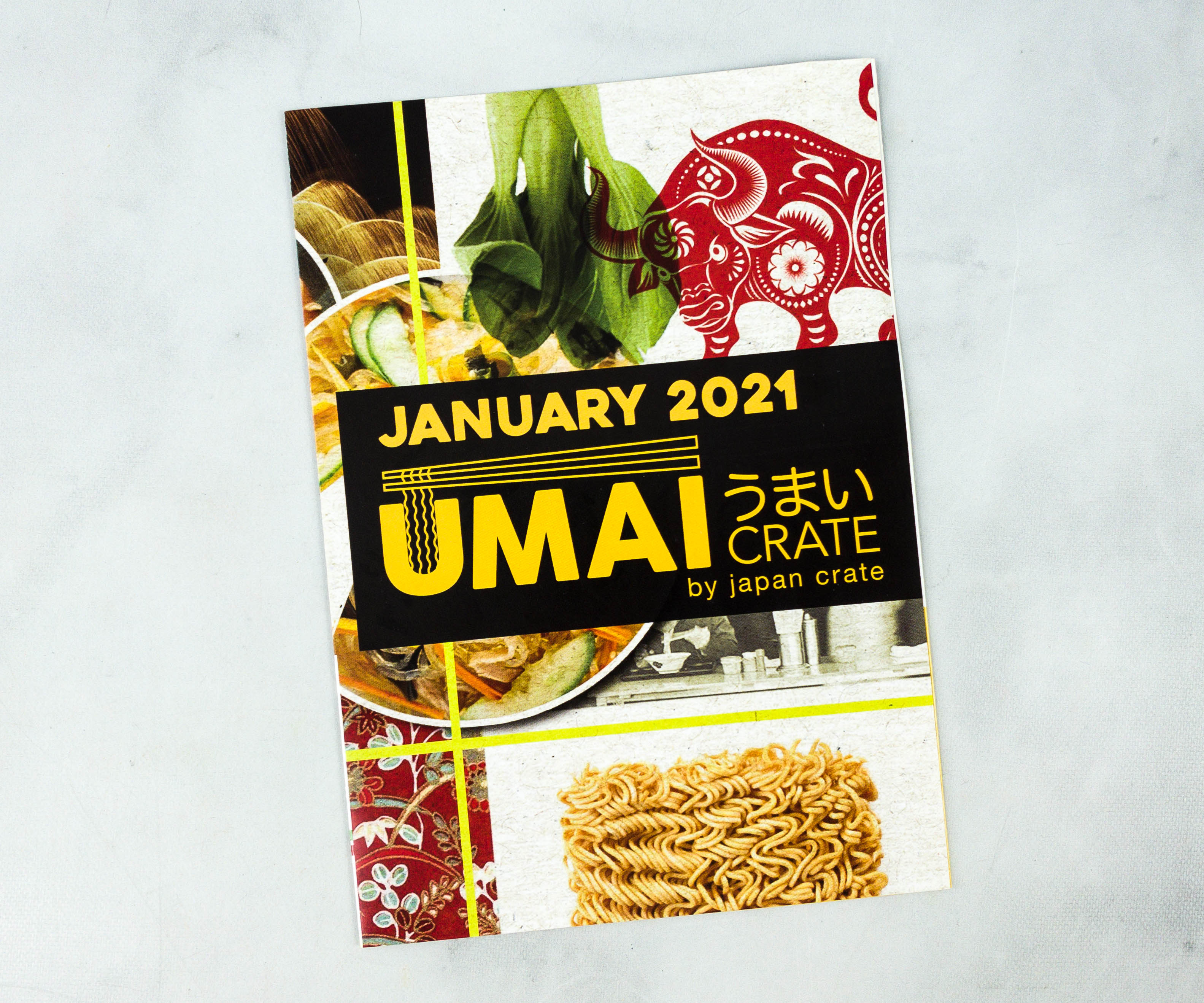 It includes a booklet that contains a couple of fun articles about noodles and the noodle eating culture in Japan.
There's an included ad for Sugoi Mart!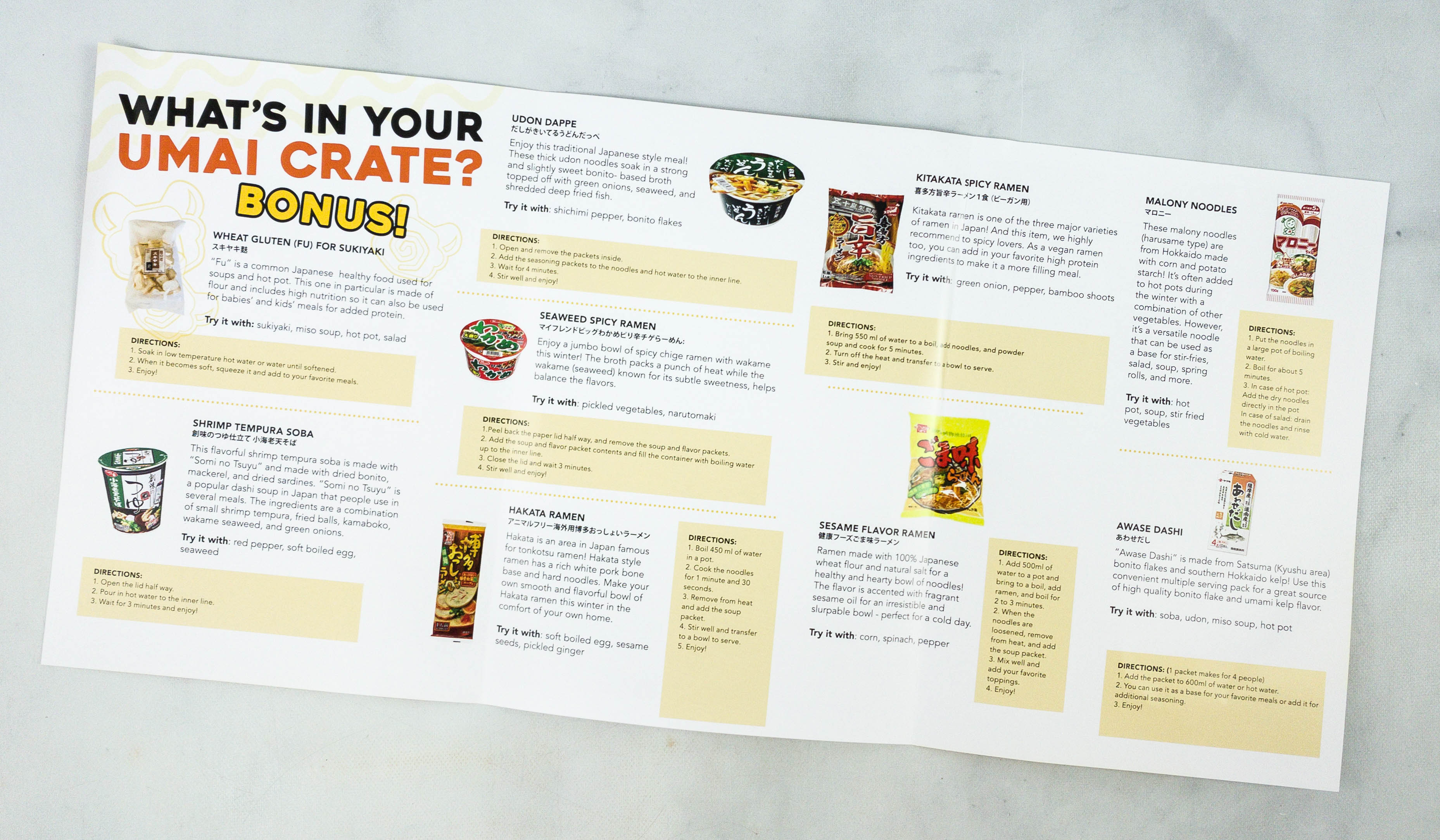 Here's a list of all the items in the box, with their specific descriptions and directions for cooking. There's also a bonus item, which is Wheat Gluten (FU) for Sukiyaki!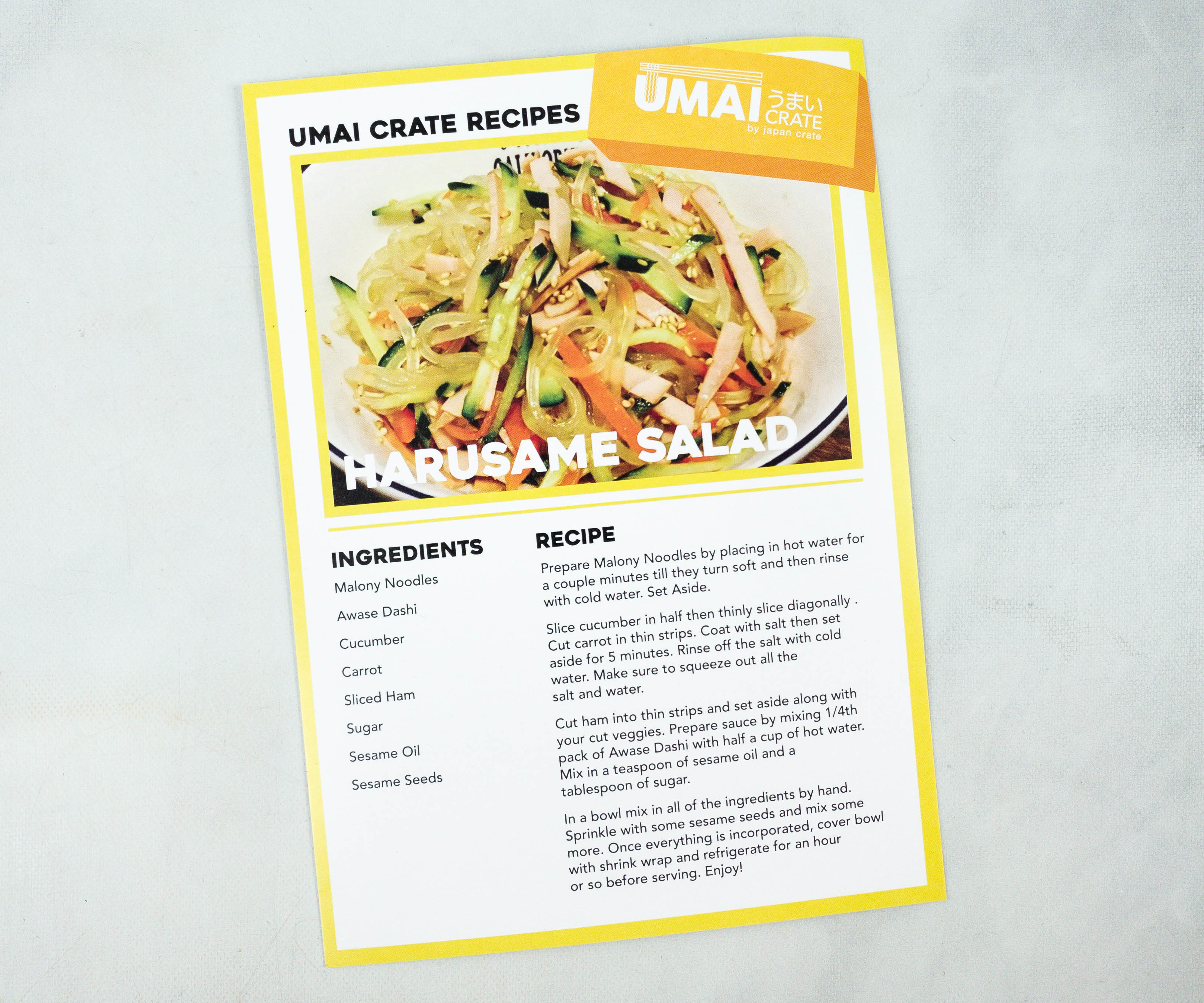 The box also includes an exclusive Umai Crate recipe. This month's featured recipe is Harusame Salad!
Everything in my January 2021 Umai Crate box!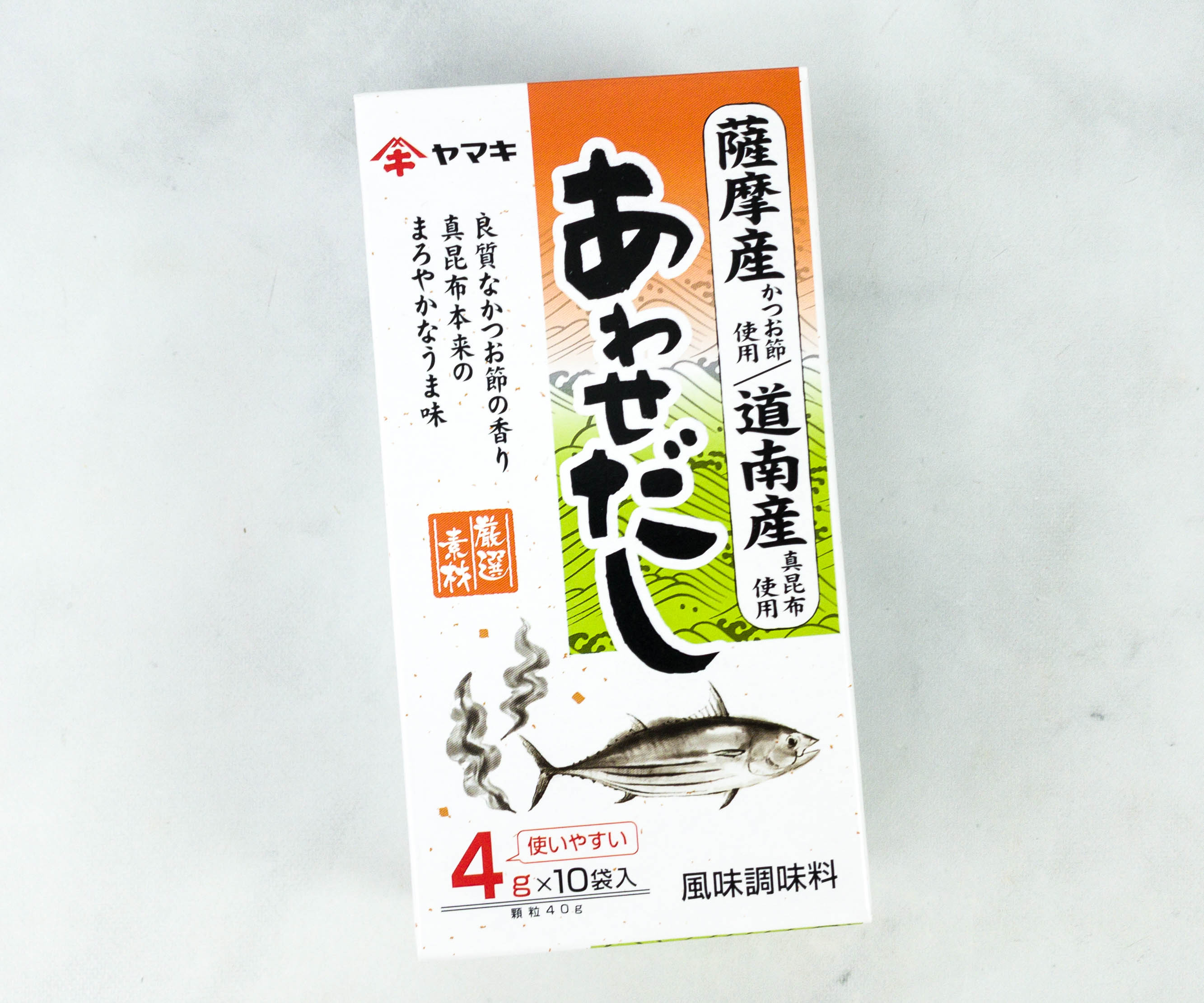 Awase Dashi. This multiple serving pack can be used as a base for dishes or as a seasoning ingredient. It's made from Satsuma bonito flakes and southern Hokkaido kelp. According to the card, this will go well with soups, hot pot, and even soba and udon!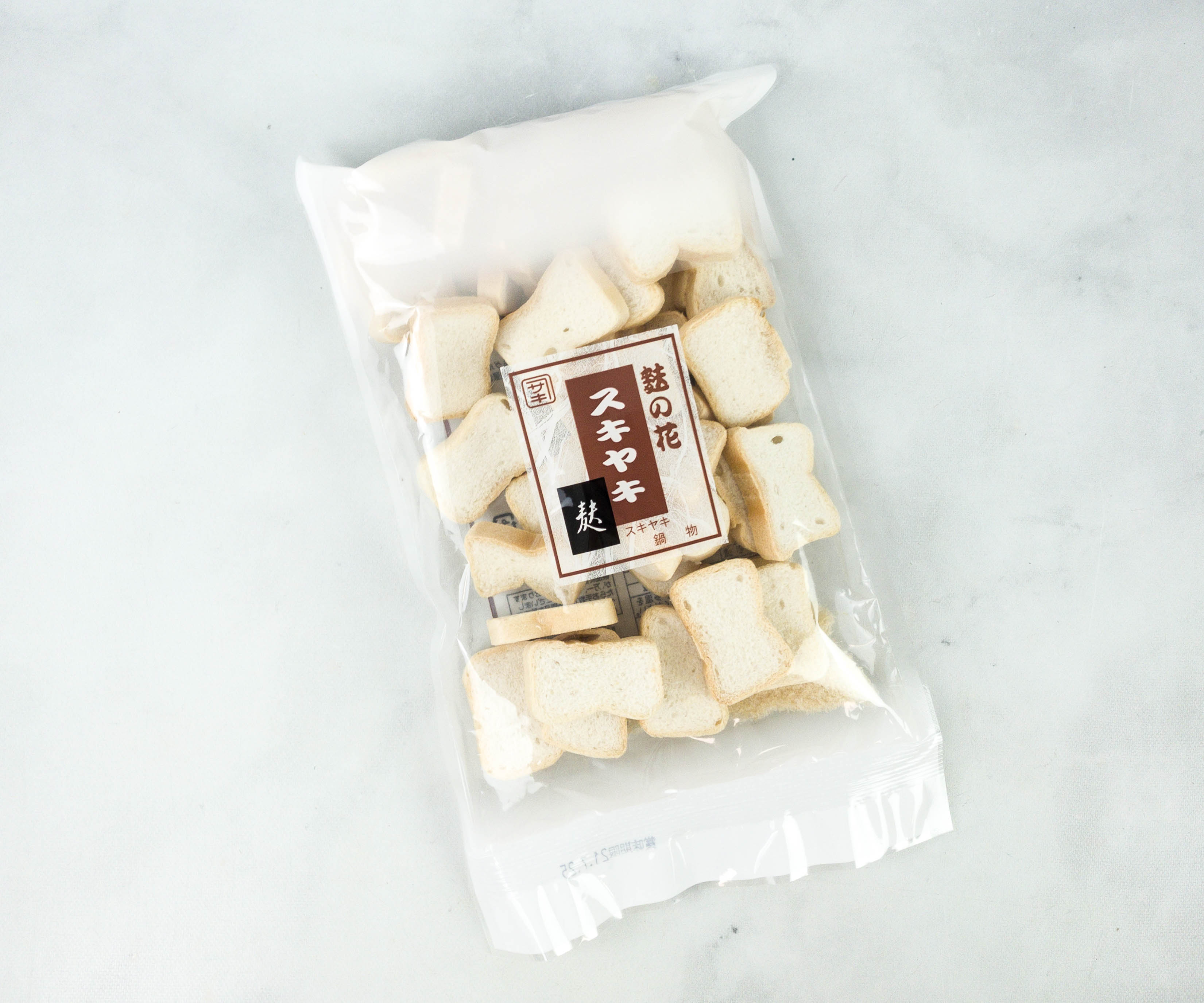 Wheat Gluten (FU) For Sukiyaki. Here's this month's bonus item! Fu is known in Japan as a healthy food that can be added to soups and hot pots. This pack I received is made from flour and contains a generous amount of protein. To prepare, soak them in water until they are soft. Squeeze them before adding them to your chosen meal and then enjoy!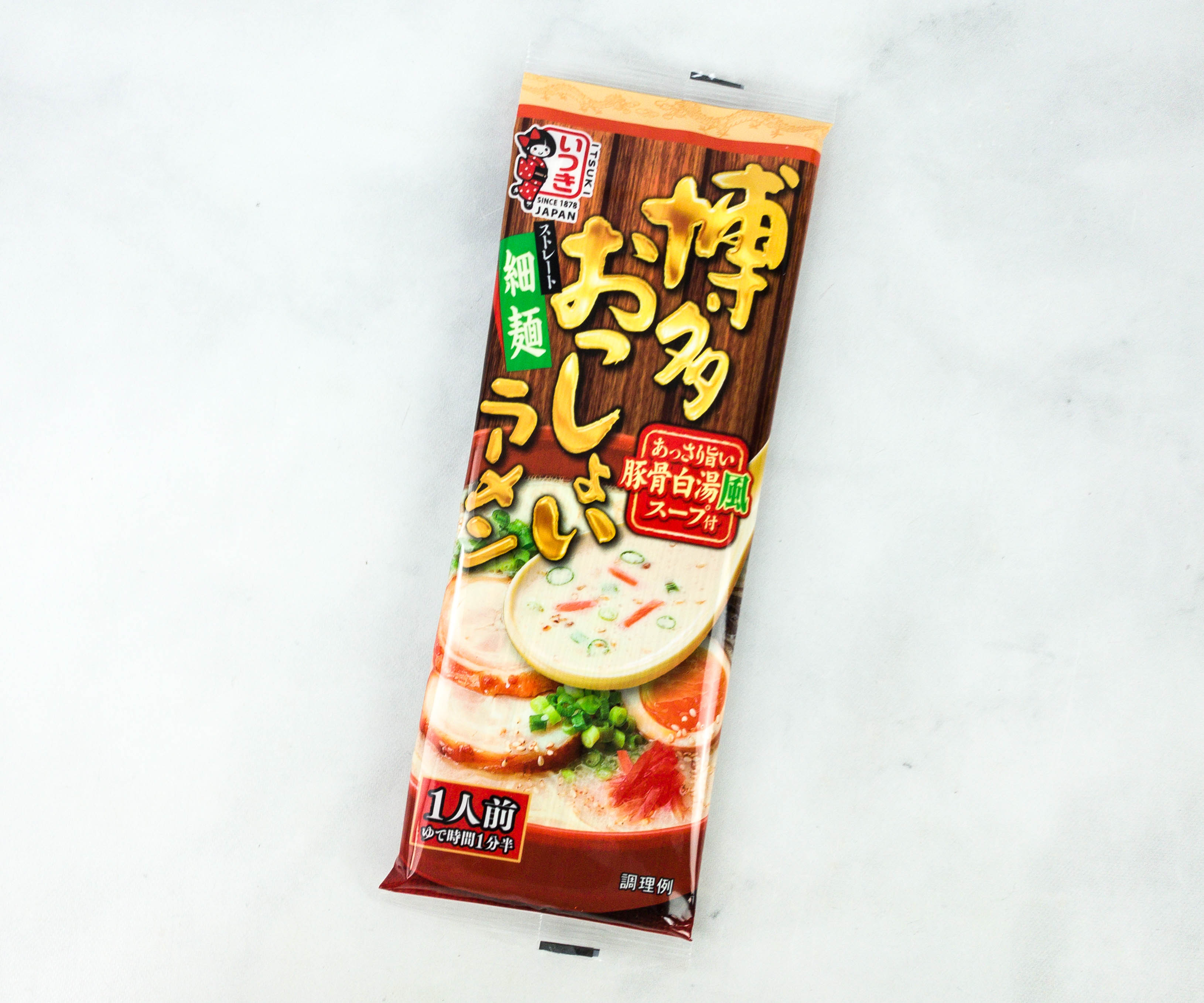 Hakata Ramen. This ramen consists of hard noodles plus a rich white pork bone base. It was named after Hakata, an area in Japan that is popular for its smooth and flavorful tonkotsu ramen. A perfect comfort food during the cold season, it can be served with soft boiled egg, sesame seeds, or pickled ginger!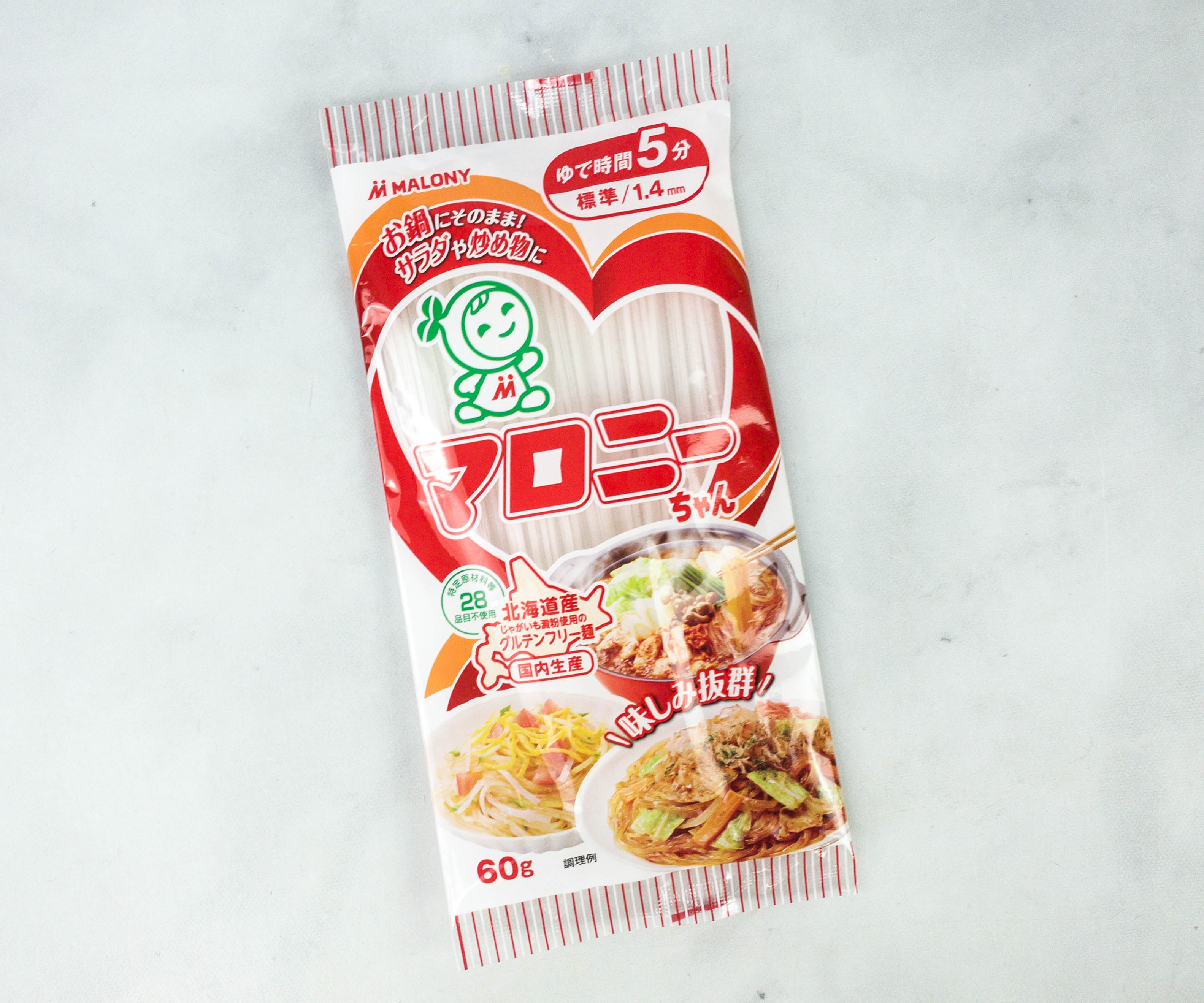 Malony Noodles. The Malony noodles is a proud creation from Hokkaido and is made with corn and potato starch. This type of noodle can be used on hot pots or for stir frying. It's also great for salads, soups, and even spring rolls!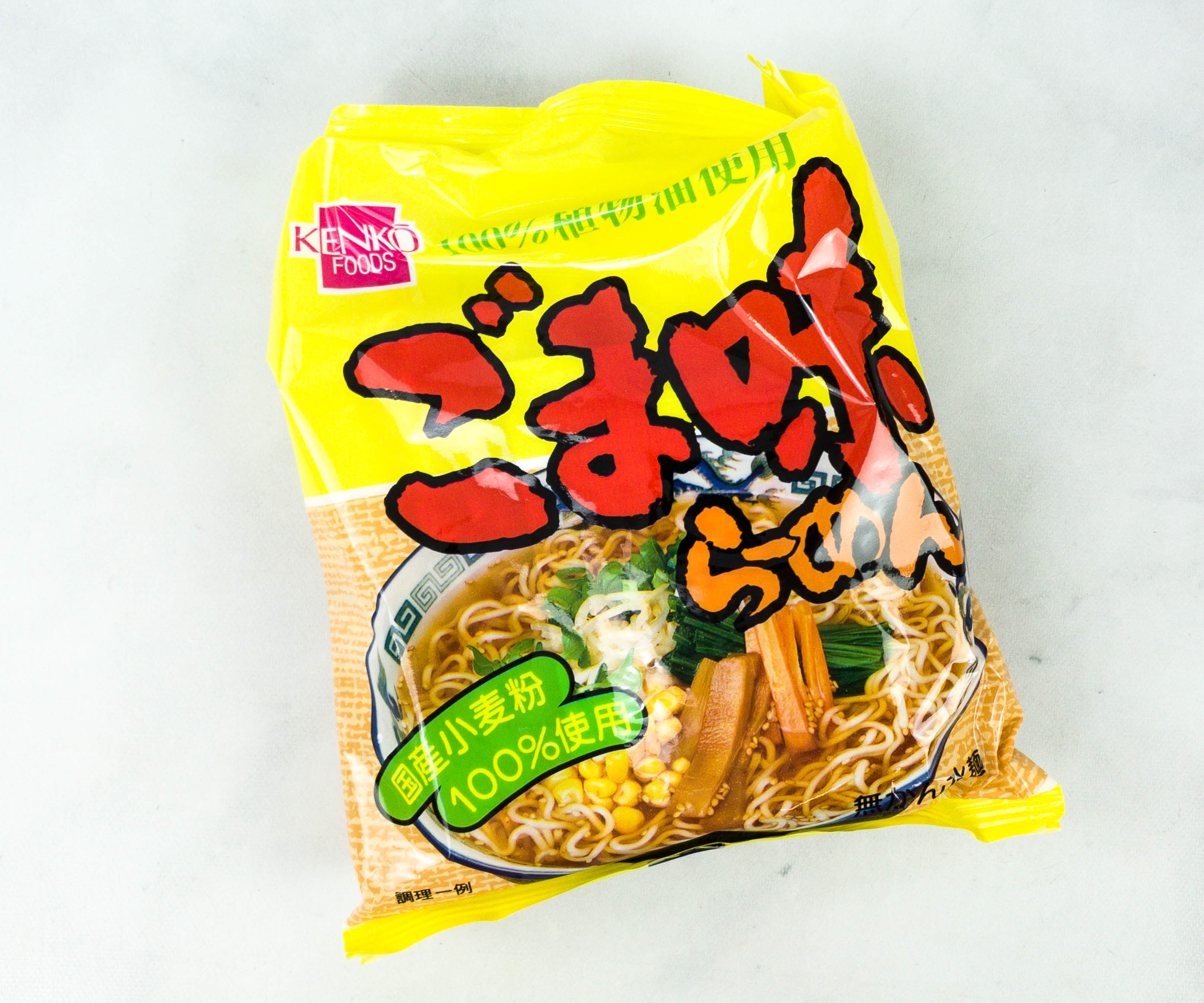 Sesame Flavor Ramen. The sesame flavored ramen may be a common variant but this is a favorite by a lot of people including me! It's made from 100% Japanese wheat flour and natural salt for added taste. To take the noodle dish to the next level, all you have to do is to add corn, pepper, and spinach!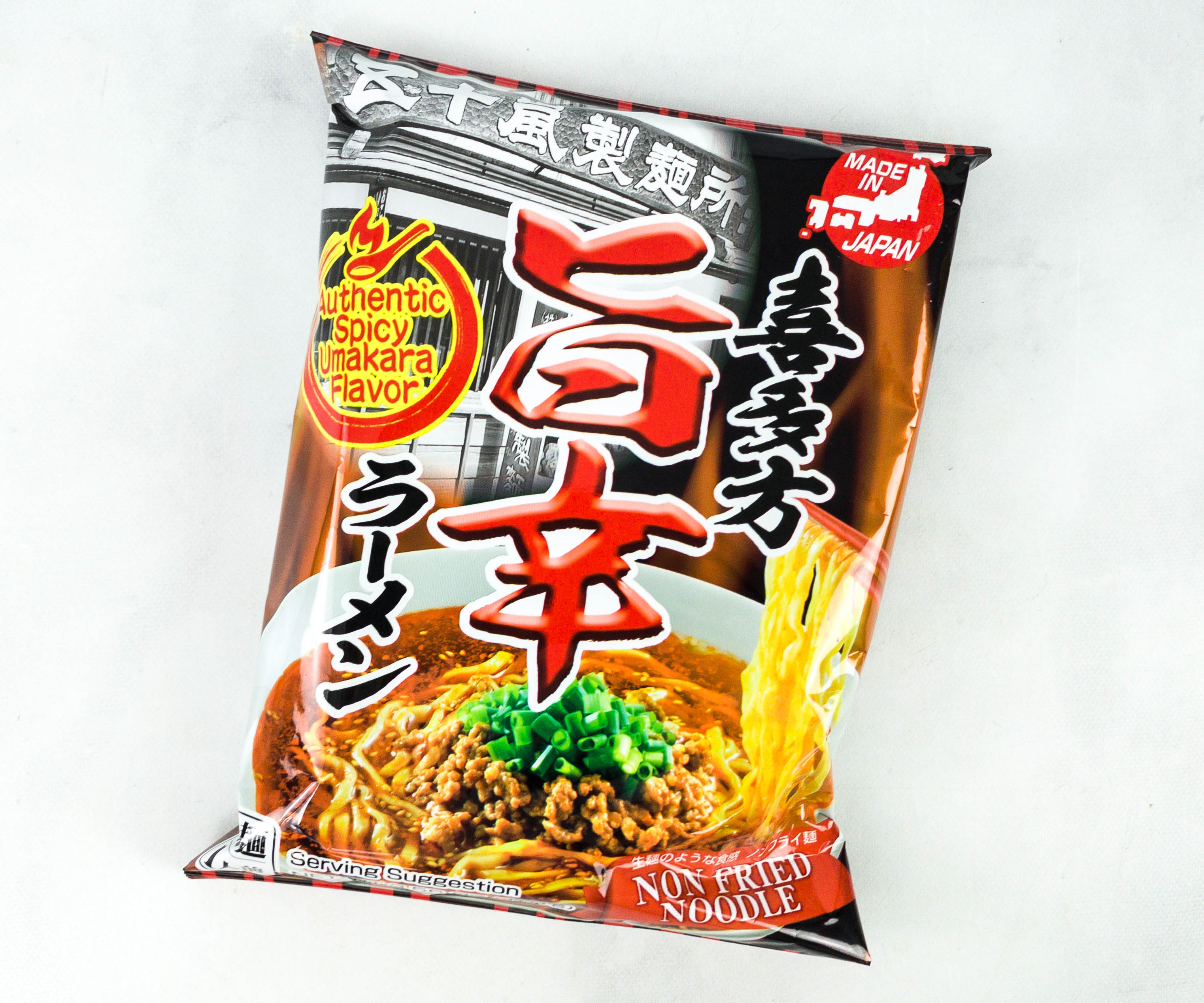 Kitakata Spicy Ramen. They also sent a pack of noodles for people who love spicy food! The Kitakata ramen is a vegan ramen and it also belongs to the 3 major groups of ramen in Japan. It tastes even better when you mix it with green onion, pepper, and bamboo shoots!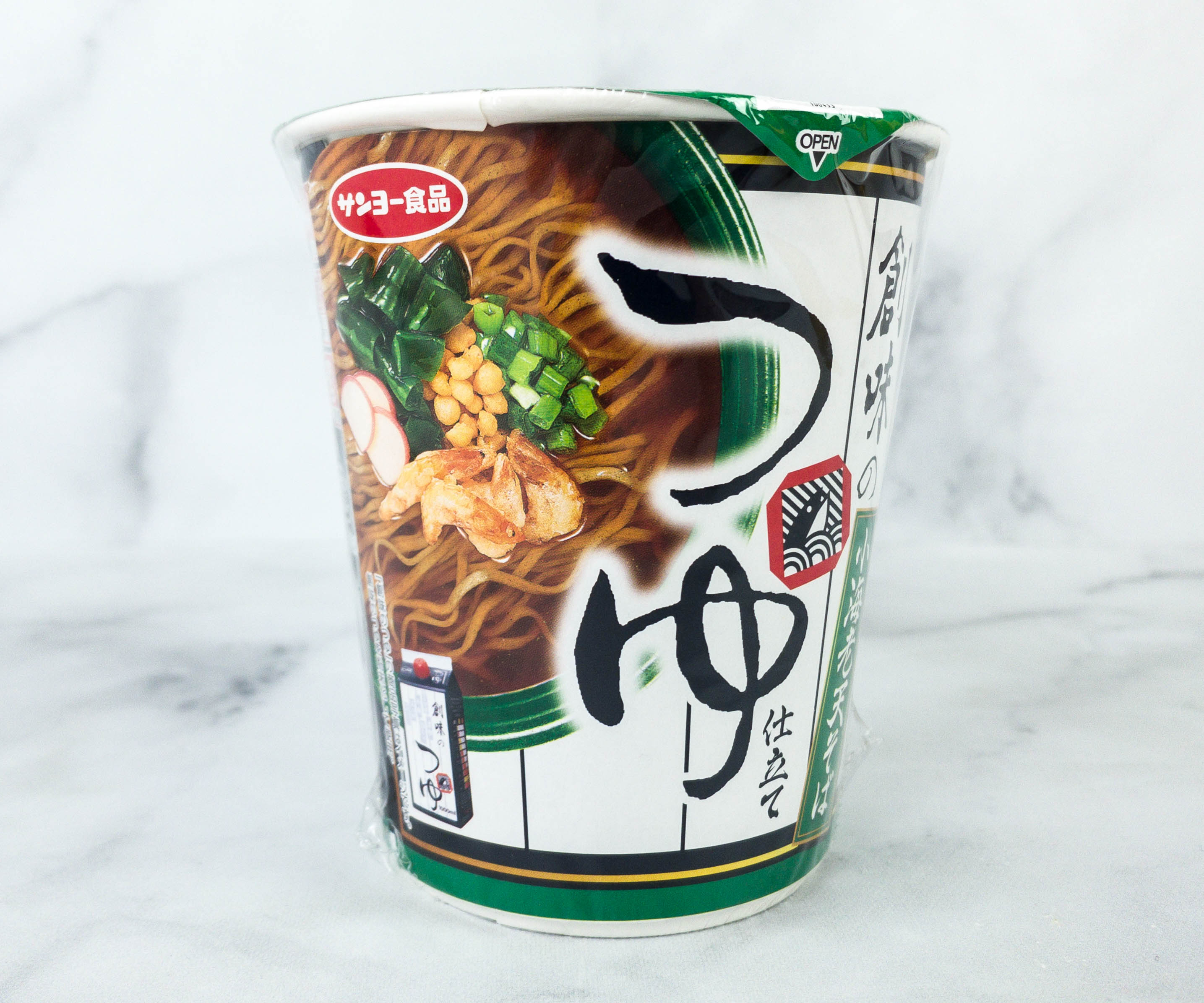 Shrimp Tempura Soba. I enjoyed this cup of shrimp tempura soba! It's packed with Somi no Tsuyu and bonito flavor, as well as mackerel and dried sardines, making each bite really tasty. You can serve it with red pepper, seaweed, and soft boiled egg to make it more filling!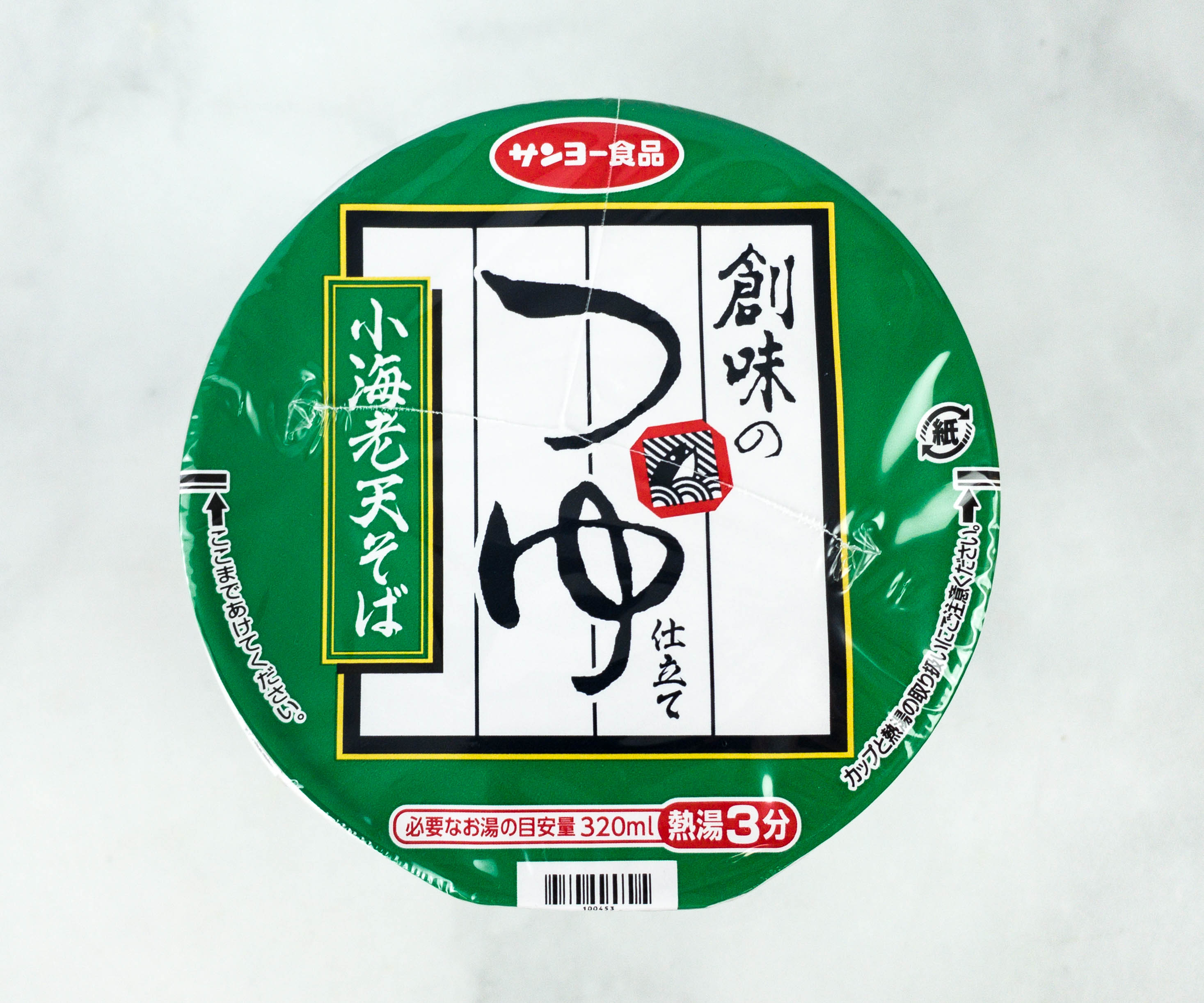 Somi no Tsuyu refers to a dashi soup popular in Japan. It usually contains shrimp tempura, fried balls, and kamaboko (fish cake made from white fish).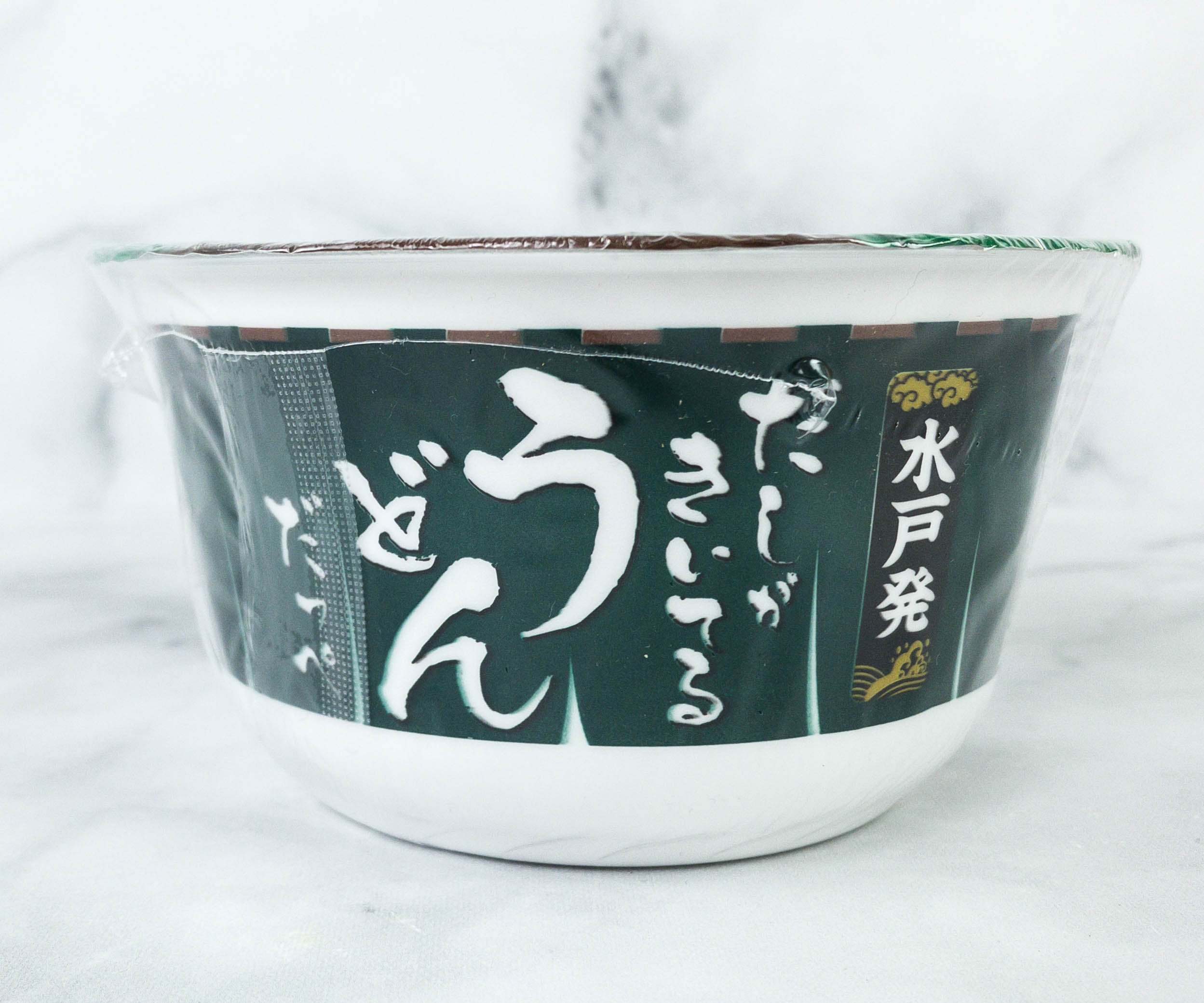 Udon Dappe. The thick udon noodles and the slightly sweet bonito based broth is indeed a great pair!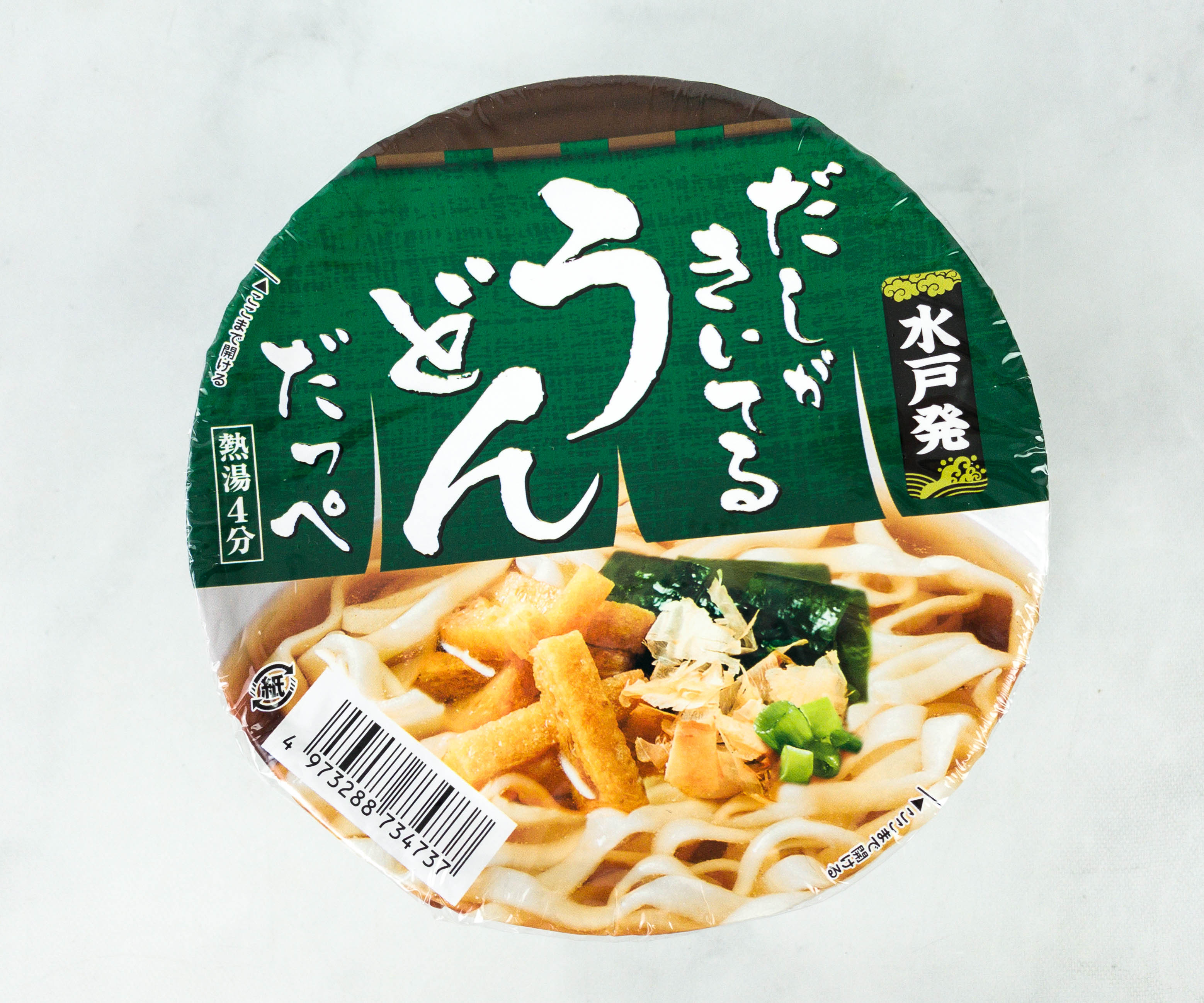 It even has green onions, seaweed, and shredded deep-fried fish to complete this sumptuous meal. If you want a kick of heat, it's recommended to add shichimi pepper to this bowl. Bonito flakes are also perfect to add if you want to make it more flavorful.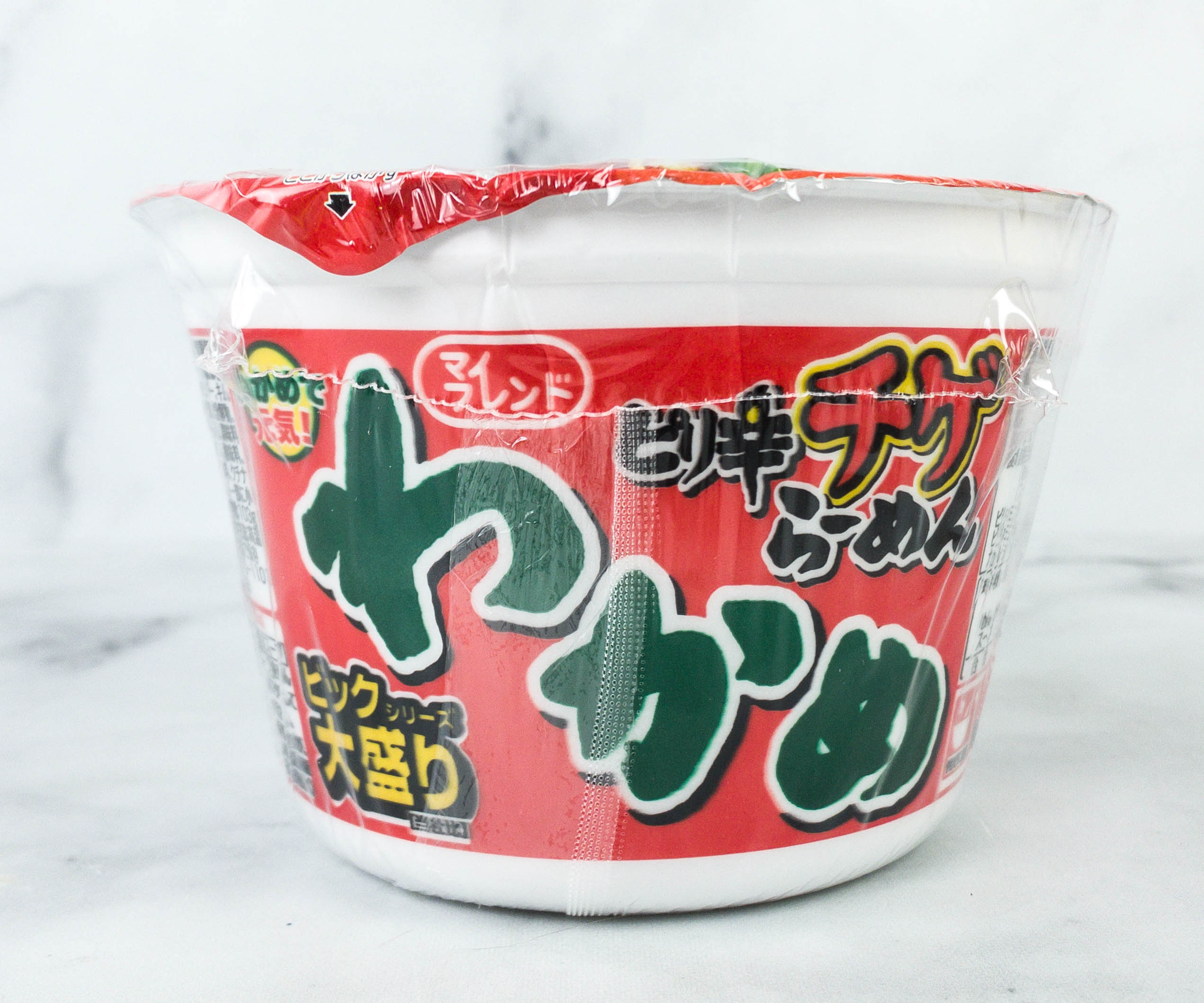 Seaweed Spicy Ramen. Here's a huge bowl of ramen with wakame, a type of seaweed with subtle sweetness that balances the spiciness and flavors of the broth.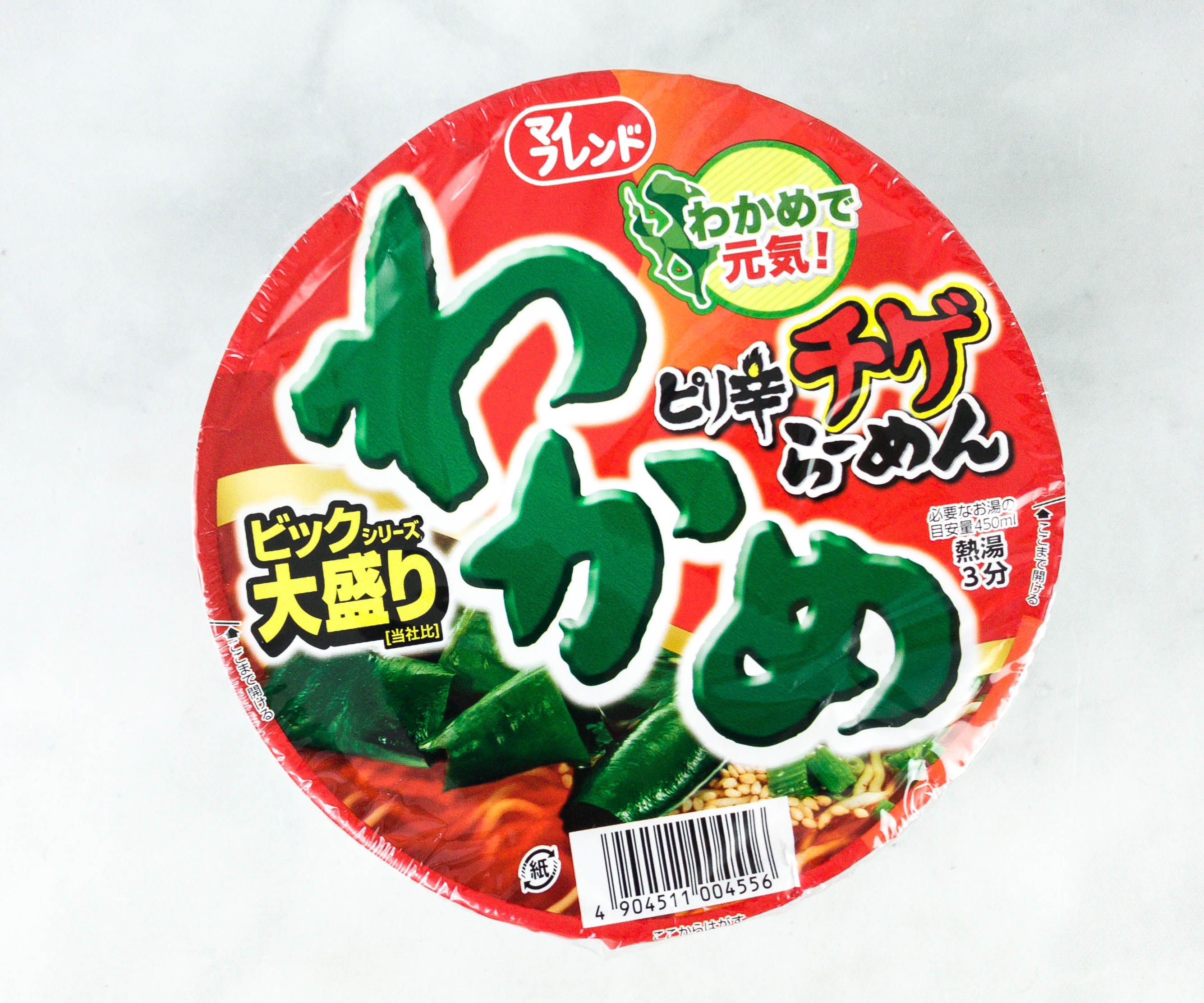 It's best served with pickled vegetables or narutomaki, those white fish cake slices with pink swirls that you usually see in animes!
Umai Crate made a great start for this year with this bunch of unique and authentic noodles from Japan! The noodles are easy to prepare and I love that the box also includes suggestions for toppings because it surely elevates each dish. I liked everything this month, but if I have to choose a favorite, it would be the shrimp tempura soba. It's savory, a bit sweet, and the cup is just bursting with flavors! I'm also happy with the bonus item this month, which are the wheat gluten pieces that remind me of tofu. As a big fan of Japanese noodles, I'm definitely satisfied with this subscription!
What's your favorite ramen this month?