nmnl (nomakenolife) is a monthly beauty subscription focusing on Korean and Japanese beauty. Each themed box contains at least 8-9 products that range from skincare, bath and body, haircare, makeup, tools and accessories, and masks. A month-to-month subscription is $35. You can also get discounts for longer subscription plans: a 3-month pre-paid subscription is $33.50 per month, a 6-month pre-paid subscription is $32 per month, and an annual pre-paid subscription is $31.5 per month.
DEAL: Use coupon code HELLOSUBS at checkout to save 10% ($3.50) on your first box!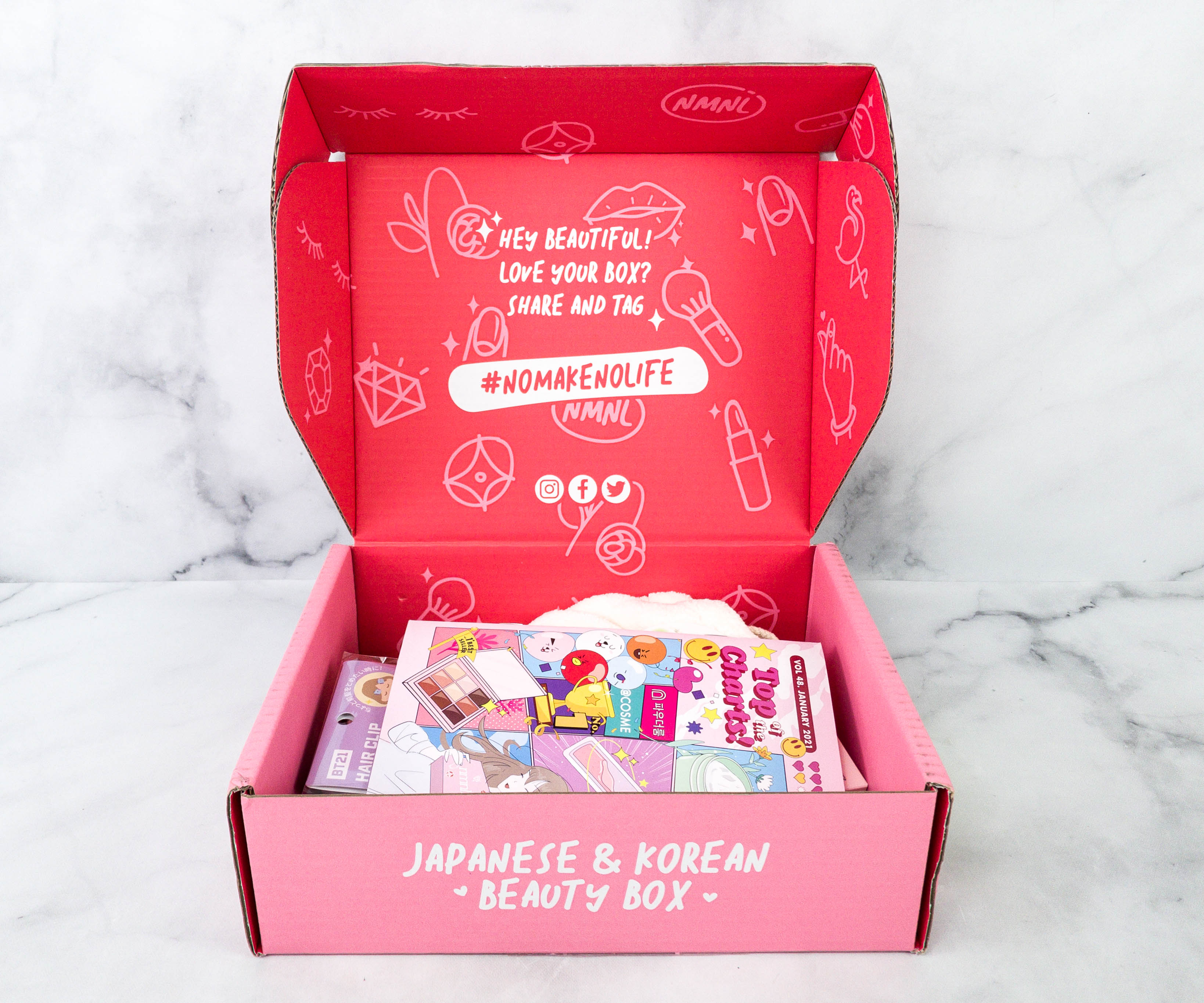 The box came in excellent condition.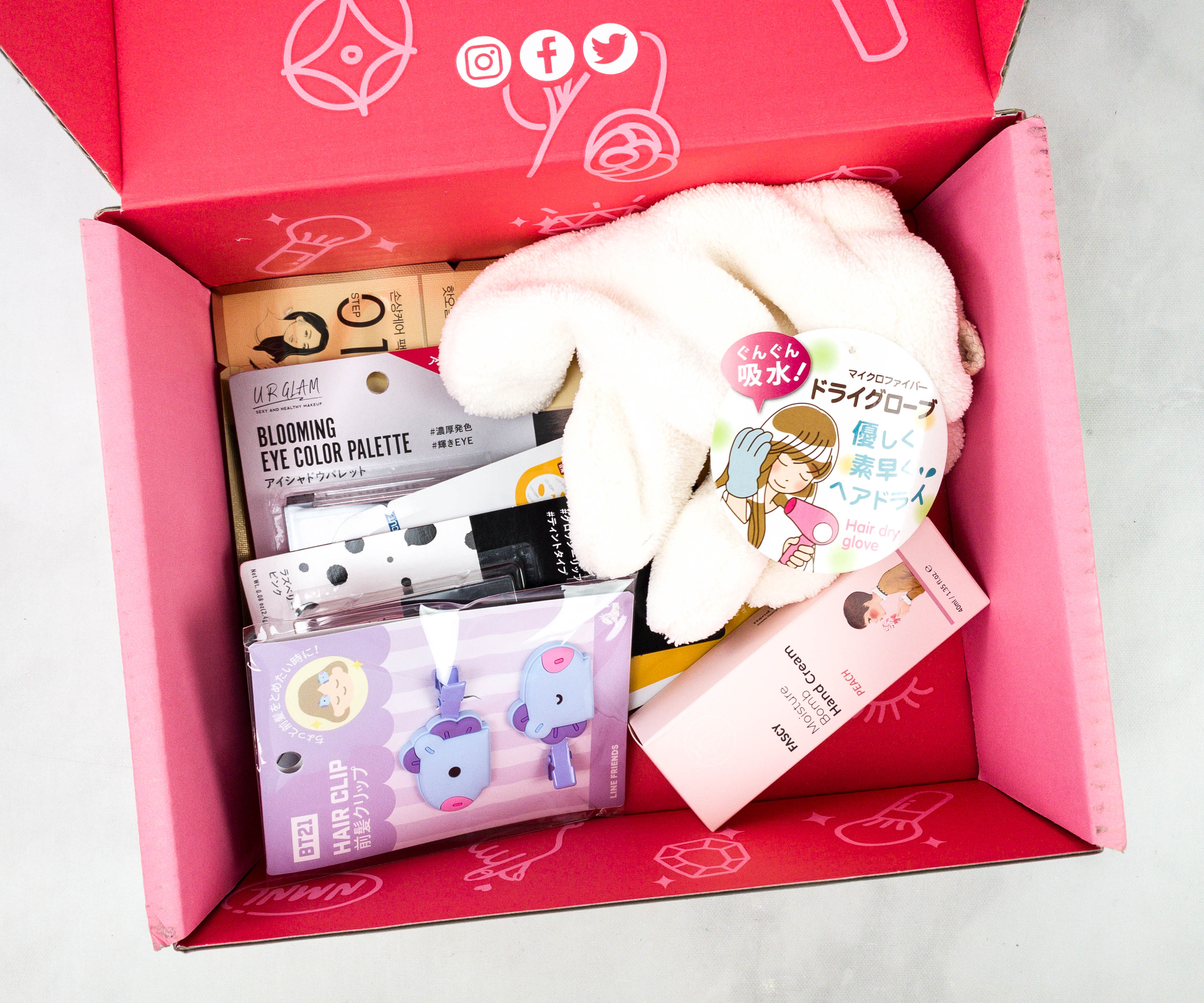 There were no stuffing inside but everything looks great!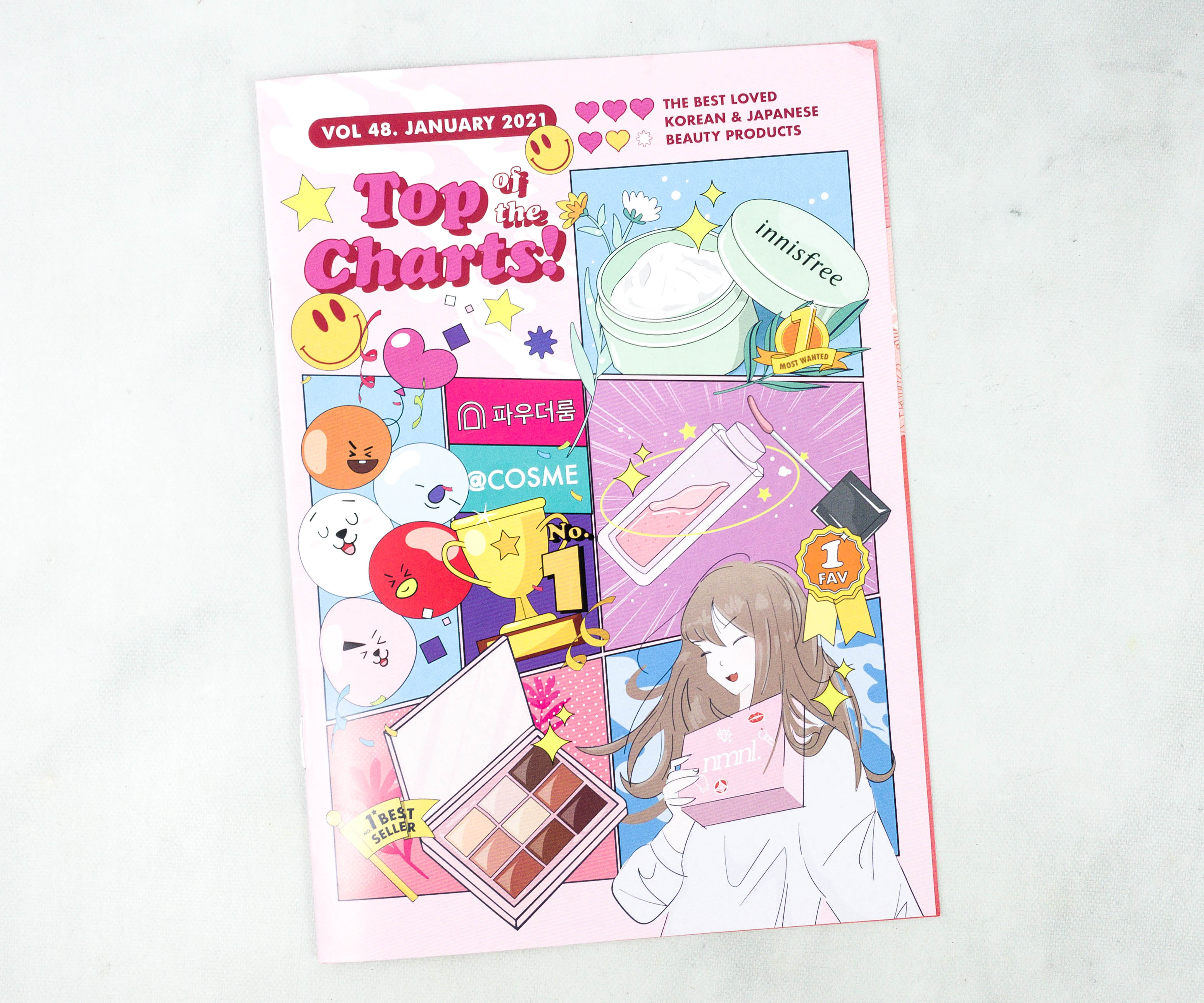 There's a mini-magazine included in the box!
There's a New Year message from nmnl, as well as a note about how to get a chance to win extra goodies from them by activating your streak.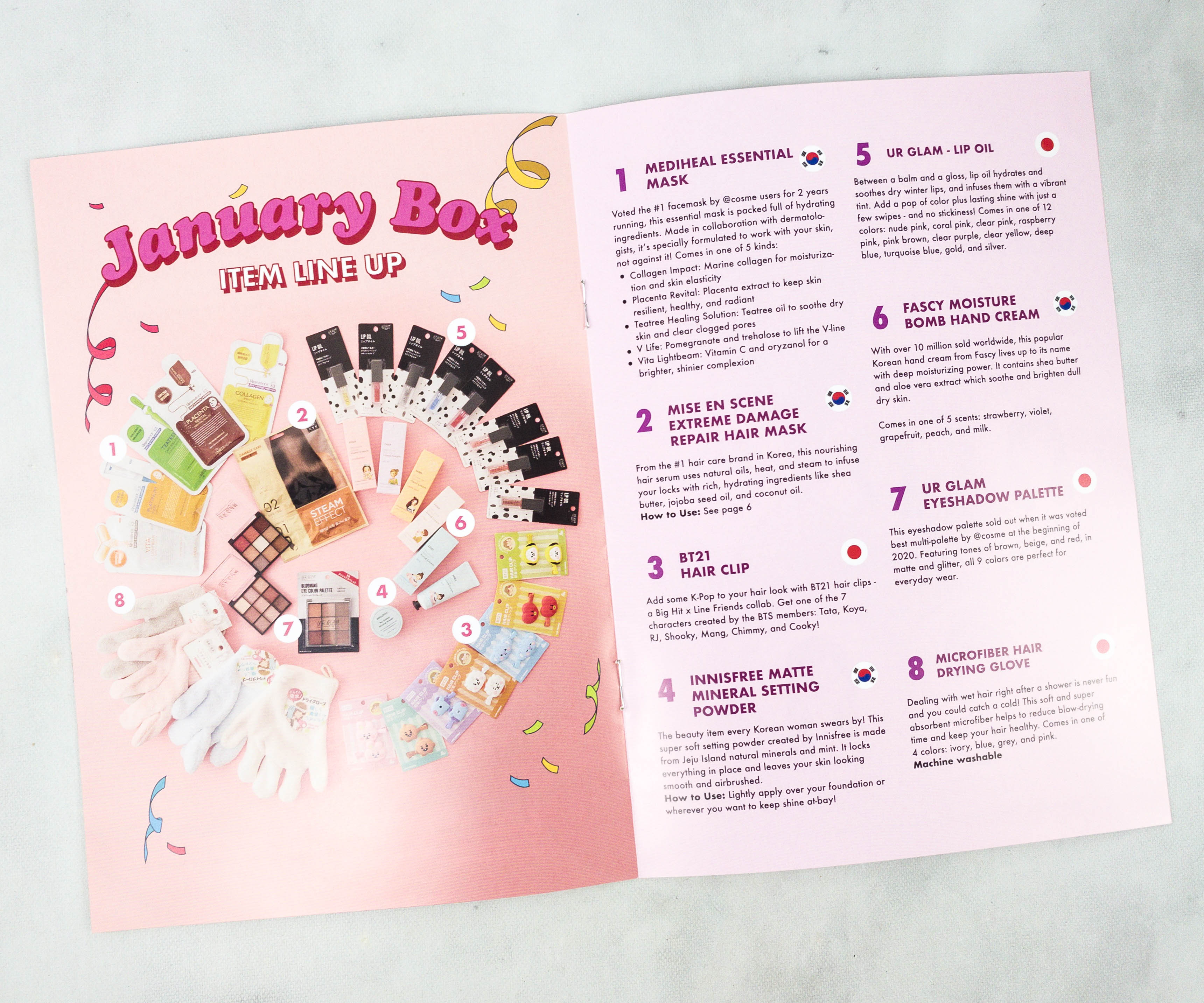 They listed all the items inside and also included a group photo!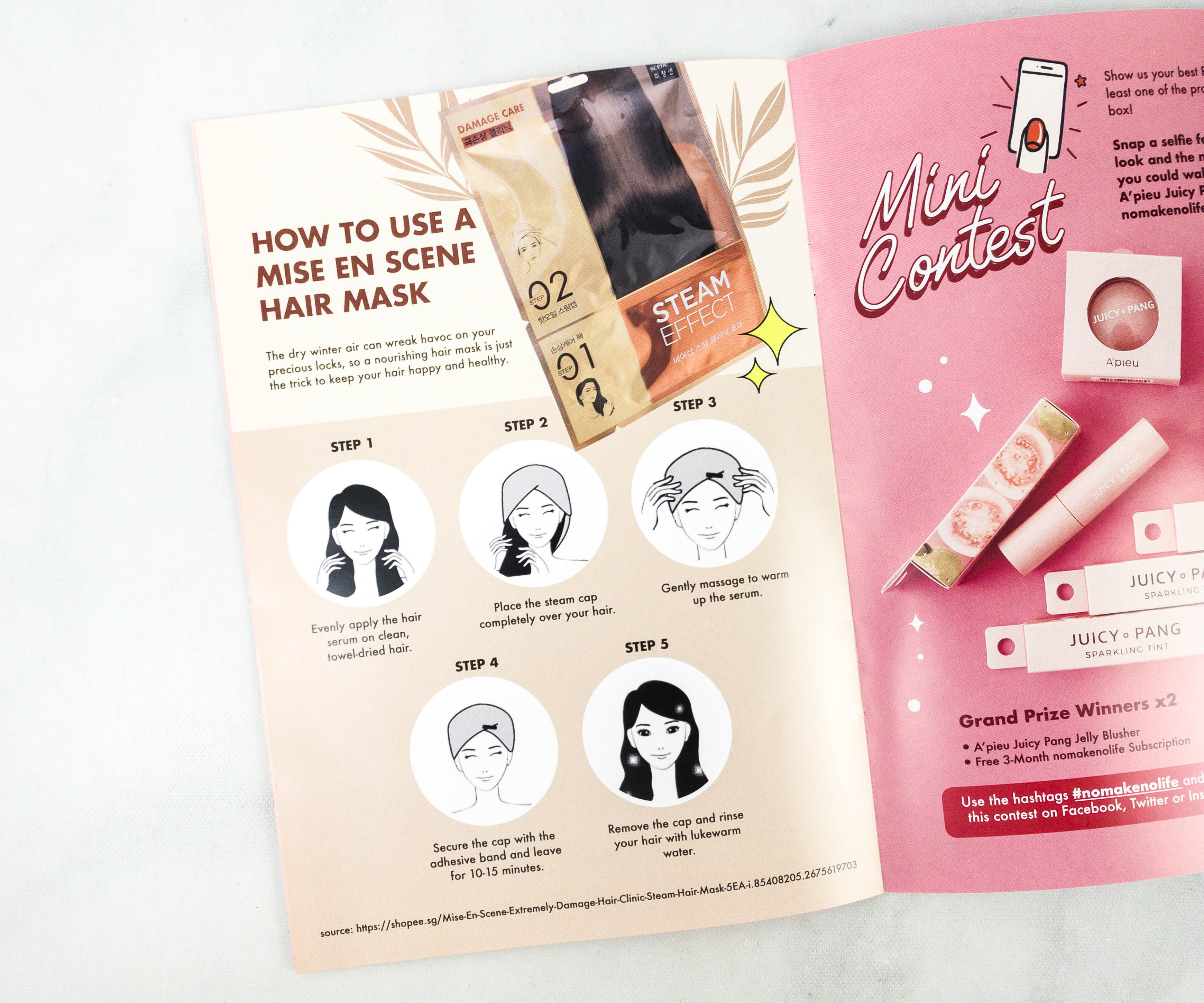 Here are the usage instructions for the hair mask included in the box.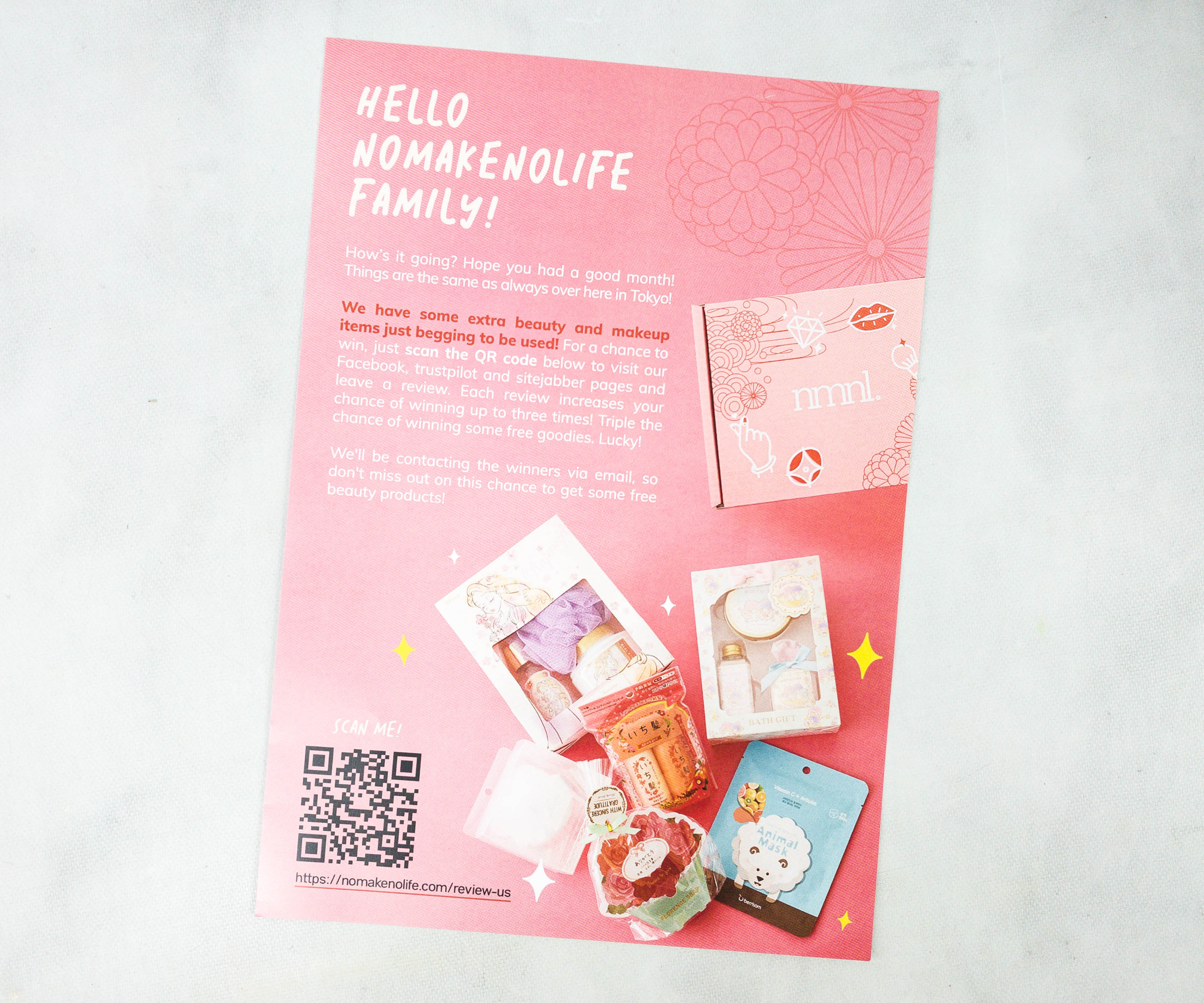 They also encourage us to leave reviews to get a chance to win extra beauty and makeup items. The complete instructions are listed on the card.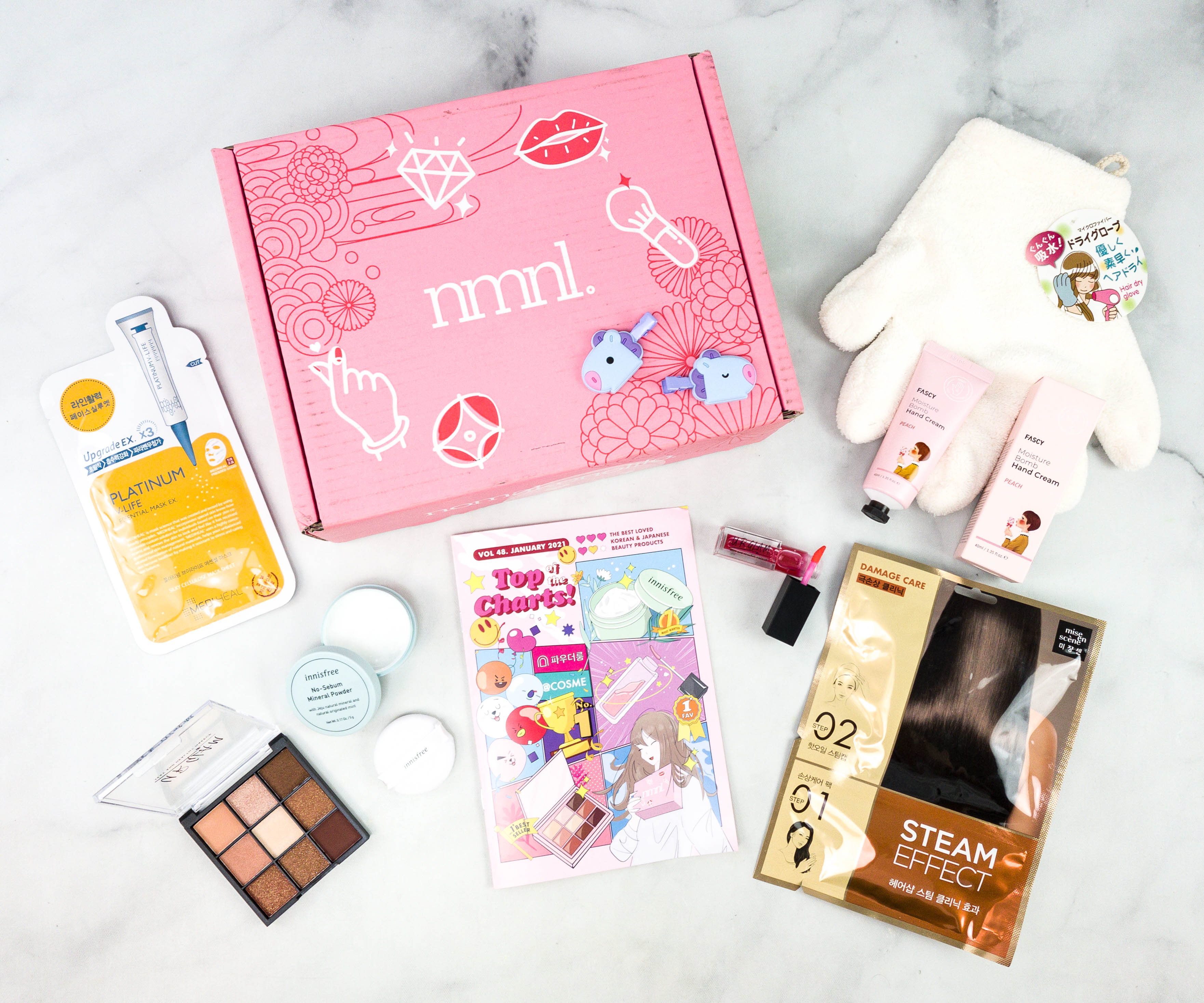 Everything in my box!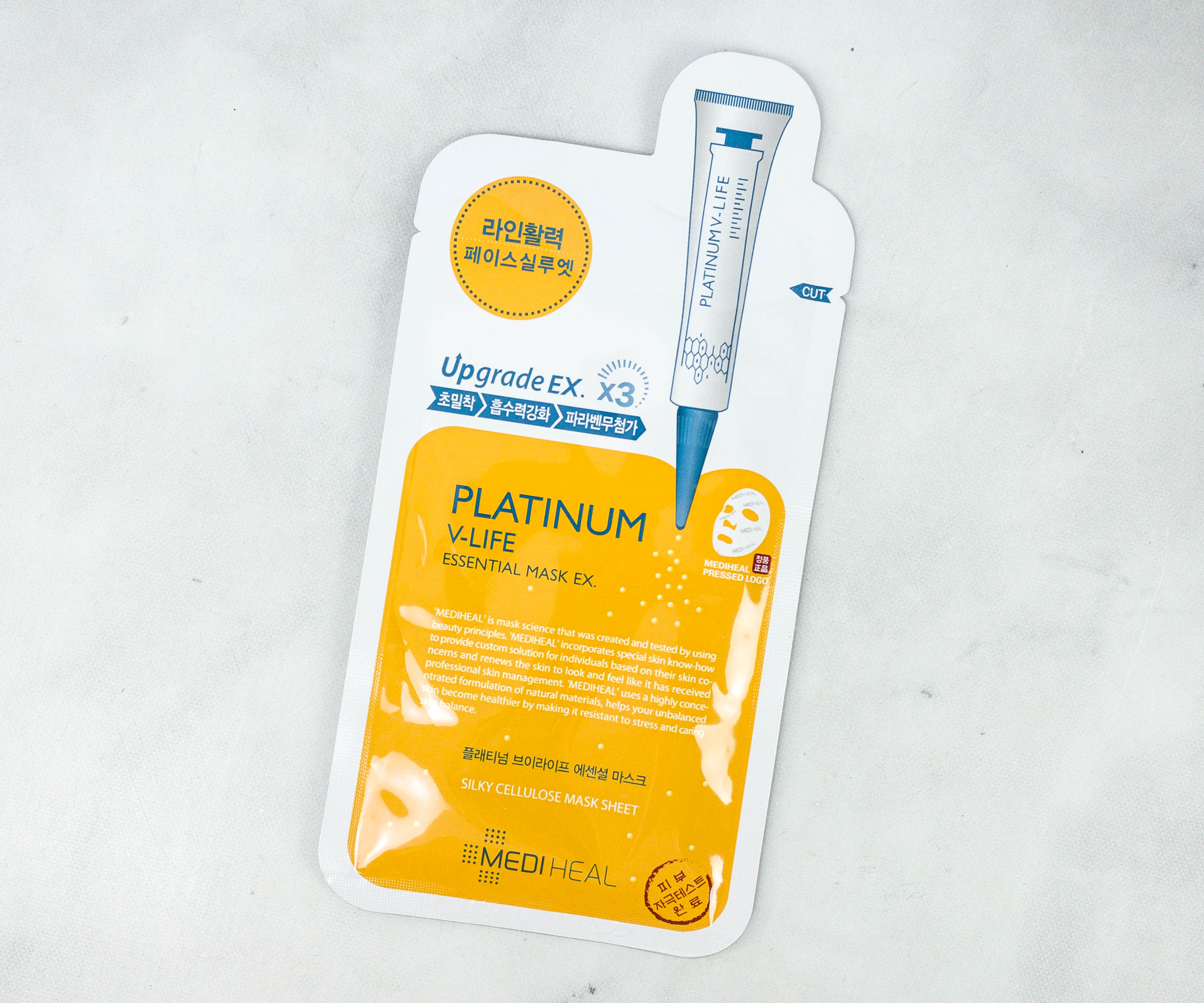 MediHeal Essential Mask. Enriched with nano-platinum, trehalose, and pomegranate, this mask is designed to lift the V-line and make your face look younger. It has a firming feeling after use but it doesn't leave the skin feeling dry. A great feature of this mask is that you will know when it's time to remove it because the MediHeal logo shows up as an indicator on the mask while it dries!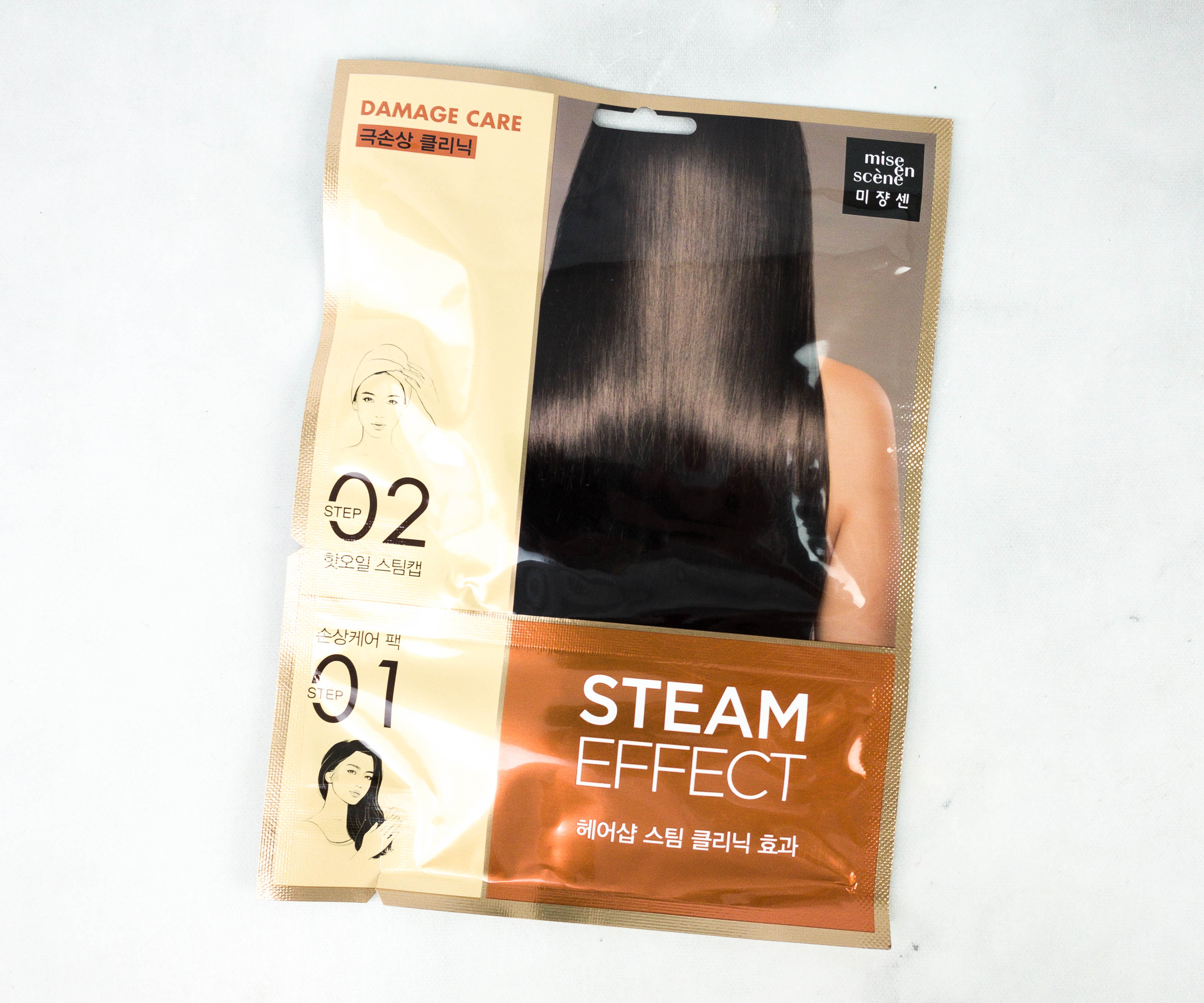 Mise En Scene Extreme Damage Repair Hair Mask. For those who have dull and damaged hair, they sent this treatment hair mask that contains collagen which is known to deeply nourish the hair and scalp. This packet has 2 parts: step 1 is the product that you would need to put on your hair and step 2 is a hair cap that you need to place on your head once you're done applying step 1. This process helps seal in the product, creating a steam effect which helps activate the ingredients that helps in repairing the damaged hair. I also like that this smells nice on my hair!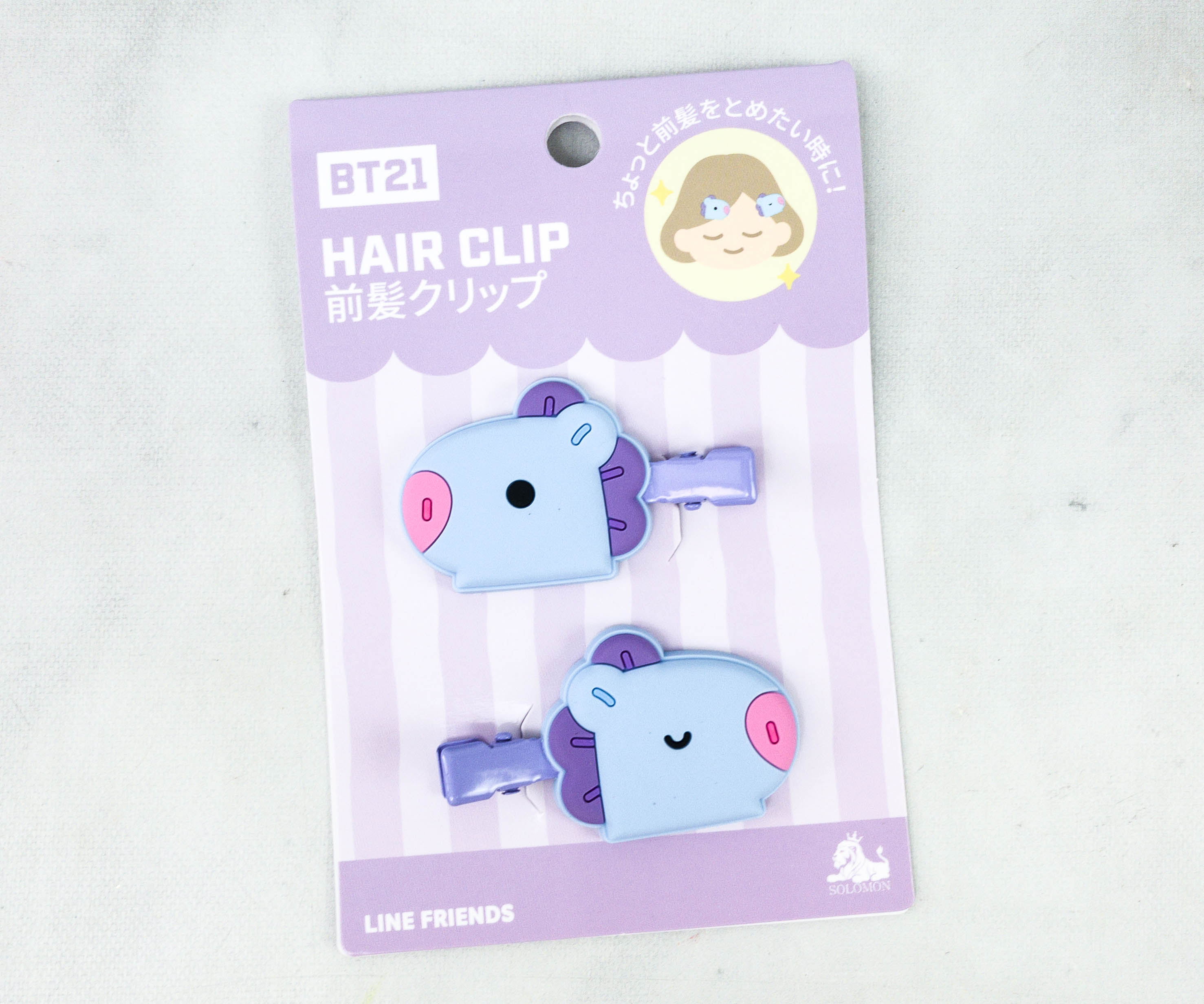 BT21 Hair Clip. They also included these cute hair clips from BT21! For those who aren't familiar, BT21 is a group of characters from a collaborative project between Line Friends and the popular Korean boy group BTS.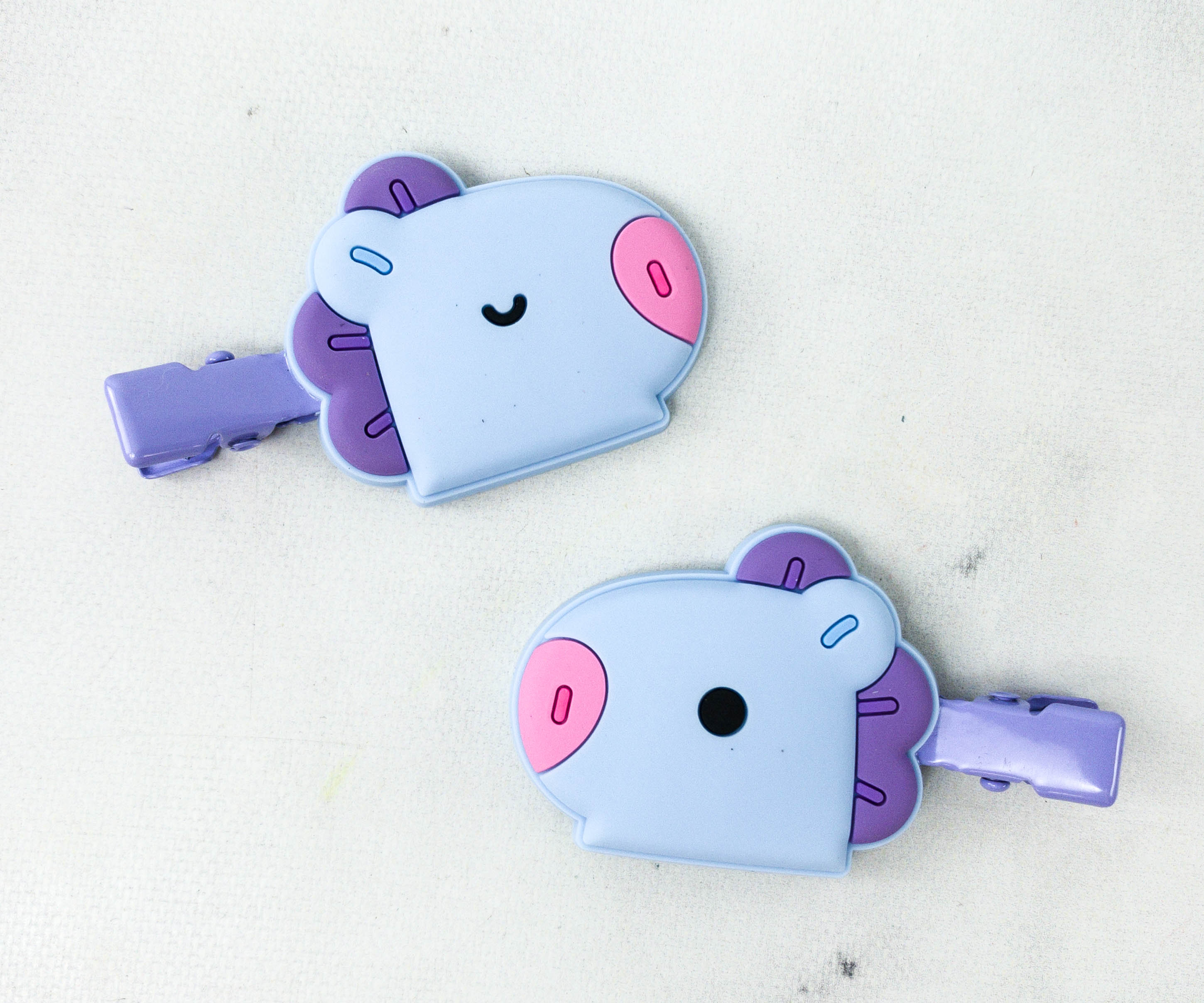 I received Mang, the dancing pony. I love its light blue and purple color combination!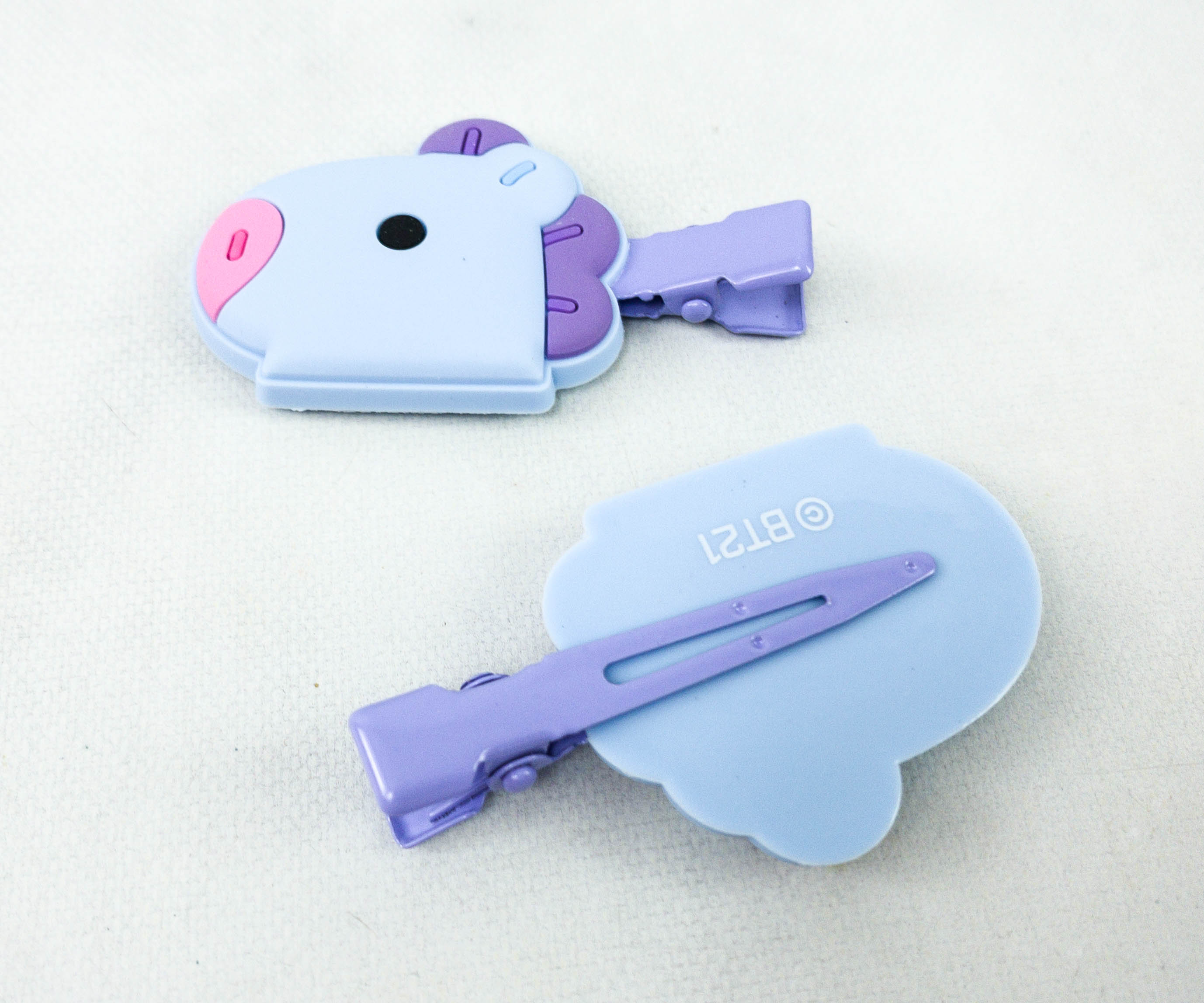 Each piece is attached to a clip so you can pin it on your hair, in whatever style you like.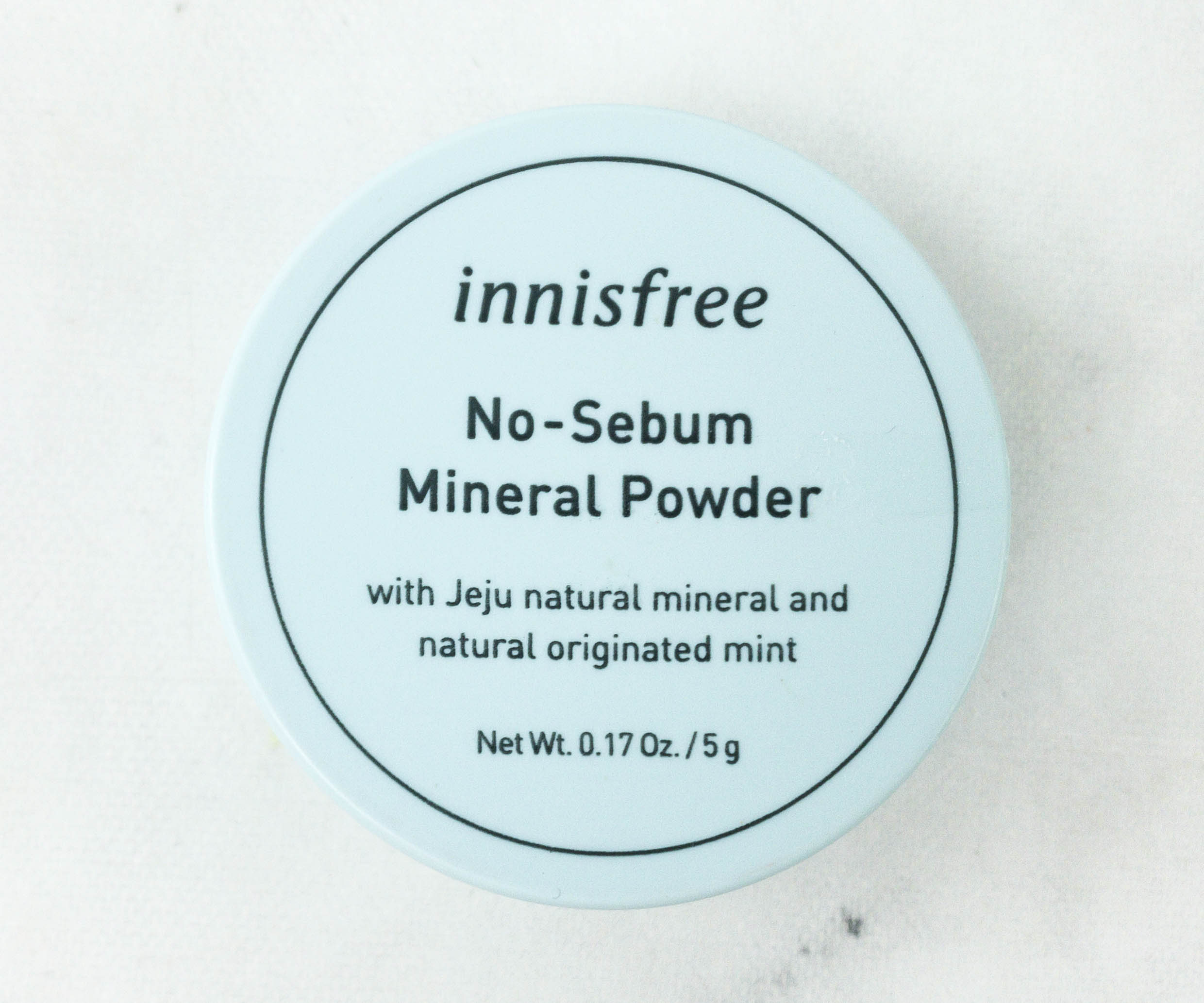 Innisfree Matte Setting Powder. It is always important to set your make-up because it helps to make it last longer and reduces the risk of it moving. This setting powder from a Korean brand does the job well and it also helps with oil-control!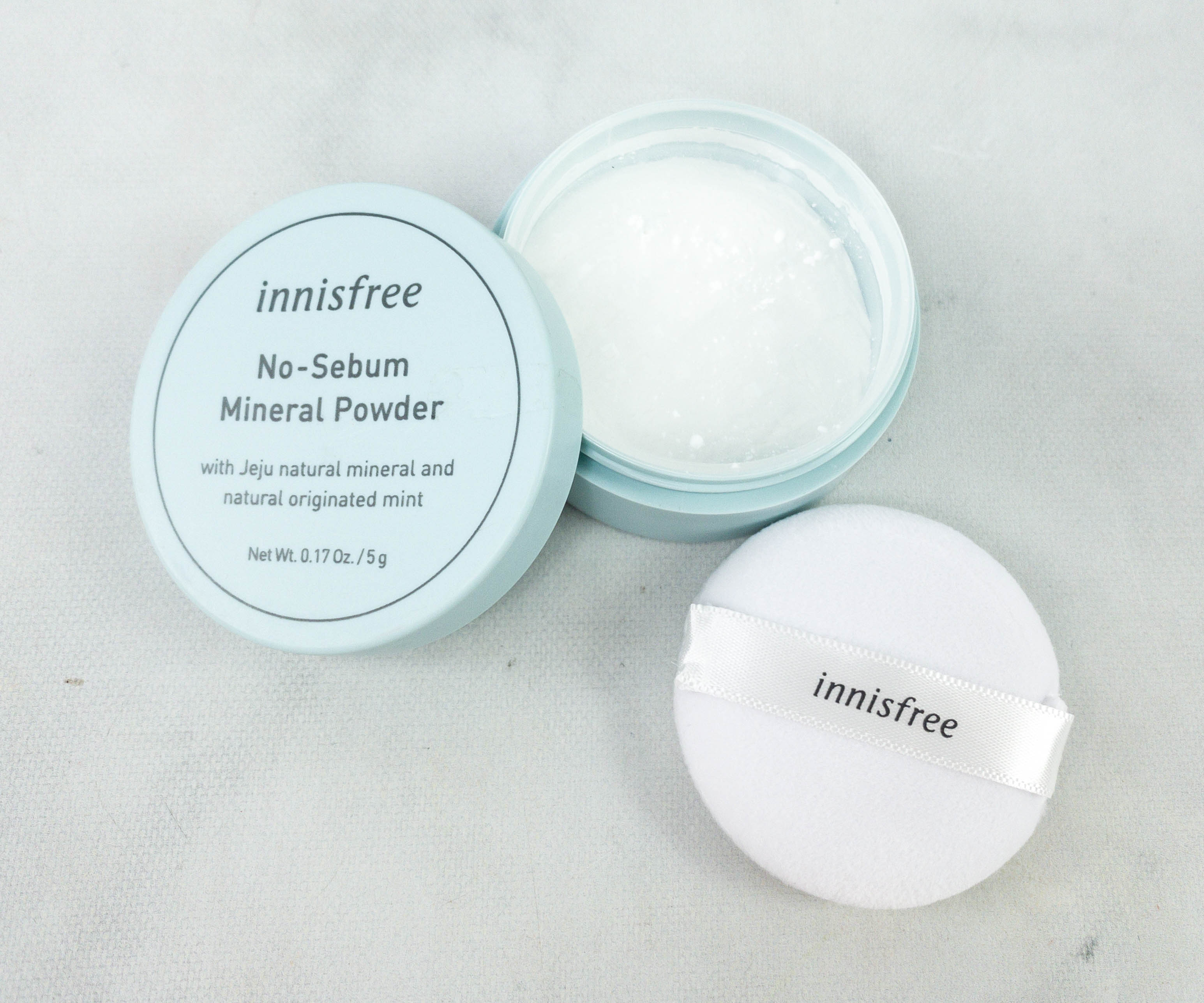 The powder itself is super fine and I love that it doesn't give any flashbacks! It leaves the skin with a soft, matte, and natural-looking finish.
UR Glam Lip Oil. The lip oil came in its original packaging. The color is faint but it feels hydrating on the lips!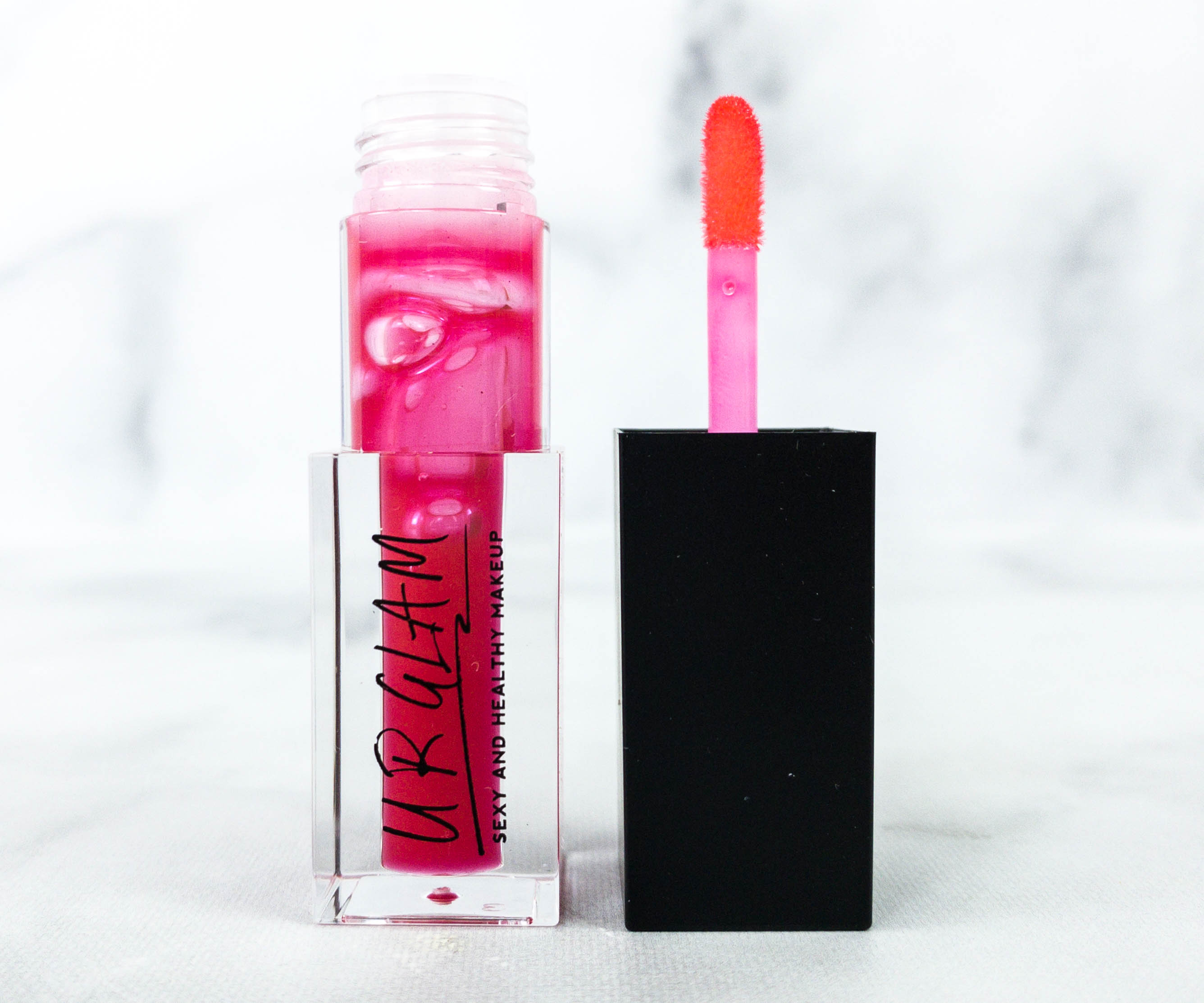 The pigment is there but you would have to put in layers if you want the color to be very vivid. I personally like just a small amount of flush so a little of this goes a long way with me.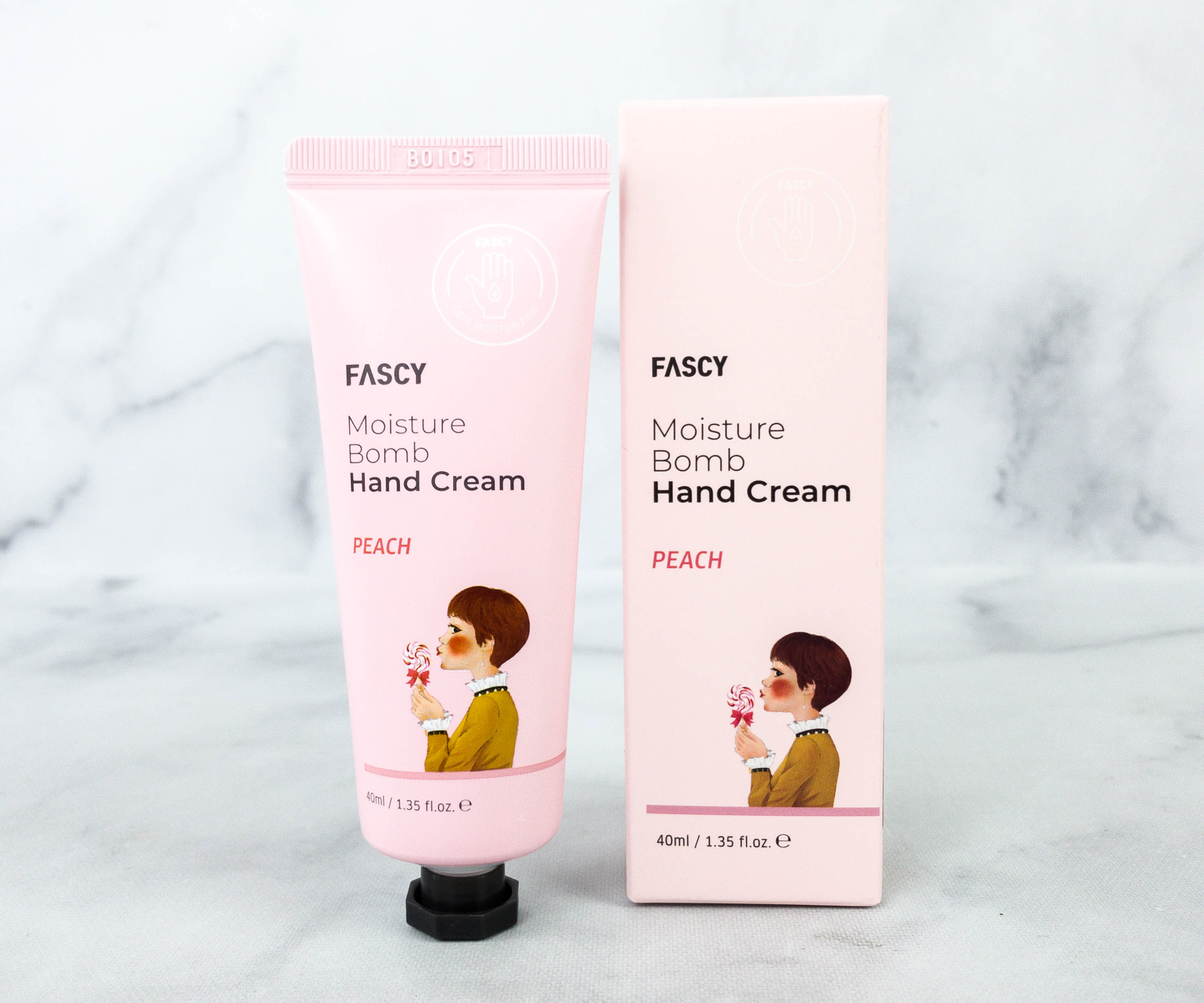 Fascy Moisture Bomb Hand Cream. Hand creams are important, especially during this cold season. I love that they thought of including one in this box. Now, my hands can always stay soft and moisturized. This also has a lovely peach scent!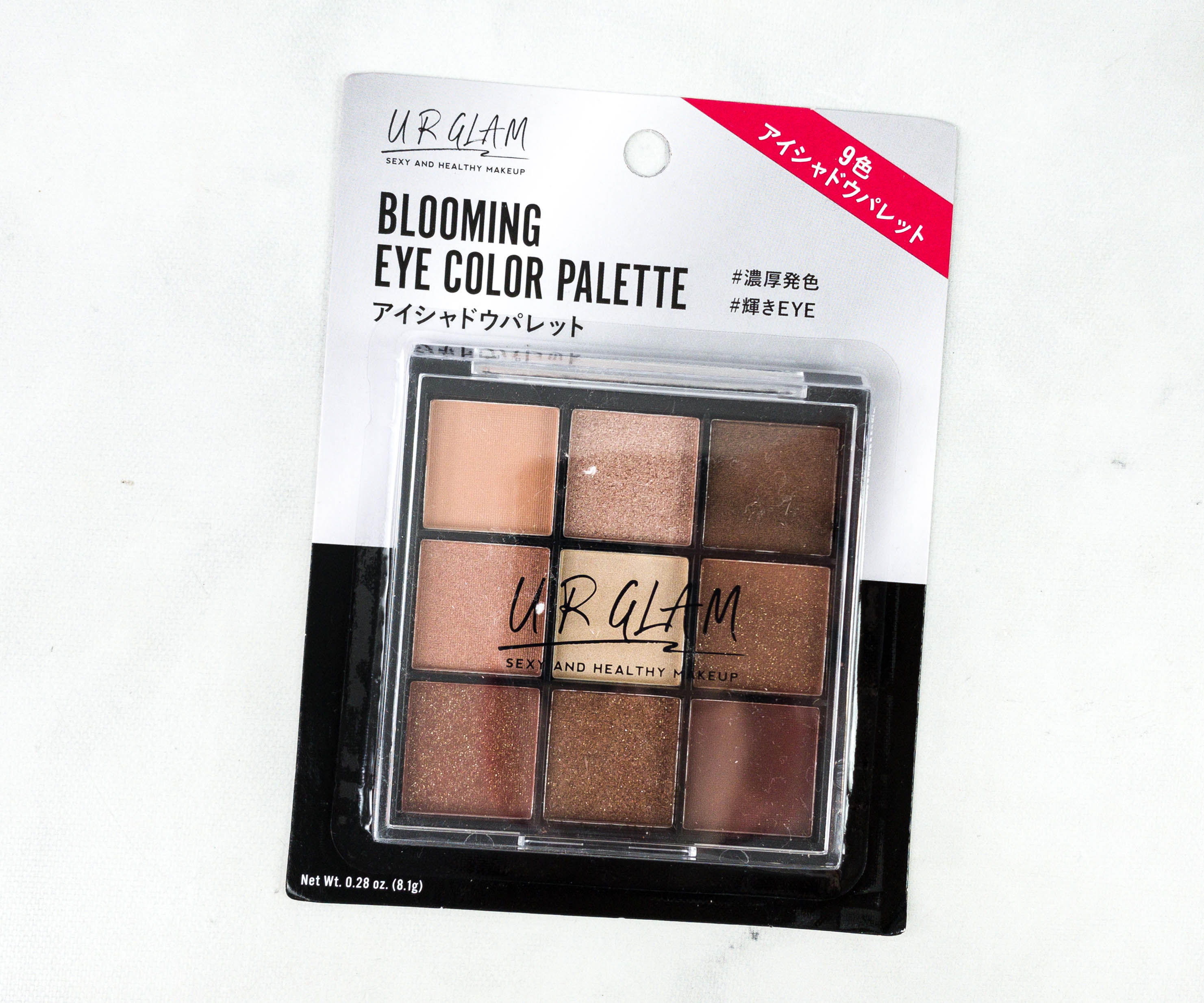 UR GLAM Eyeshadow Palette. There's also a beautiful eyeshadow palette in my box, with shades that are ideal for everyday use.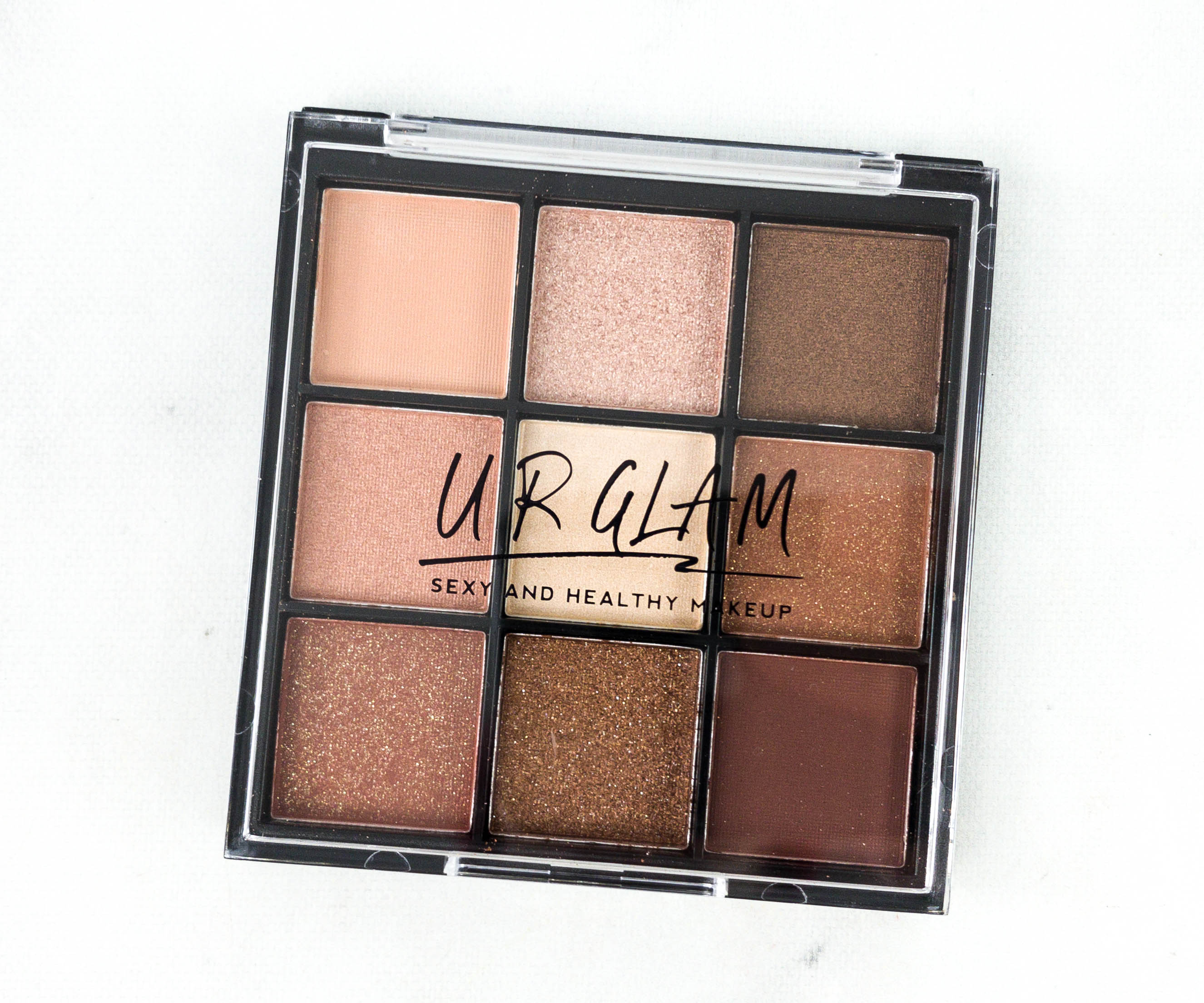 This one has earthy and brown tones and they are pretty versatile.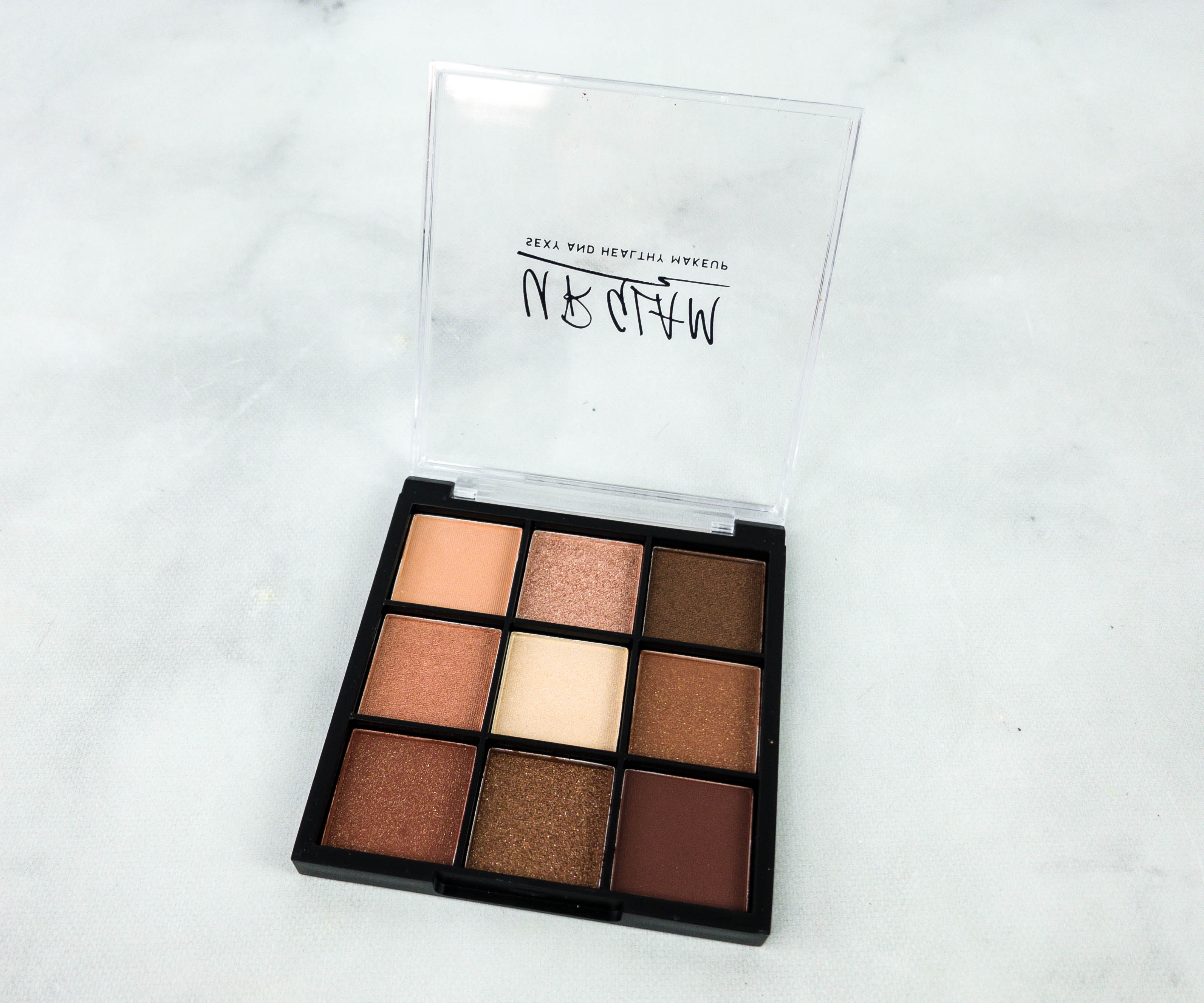 The palette is pretty compact and the packaging straight-forward. You can see the shades through the clear see-through lid, which I think is great because you can already see the colors you will use without needing to close and open the palette multiple times.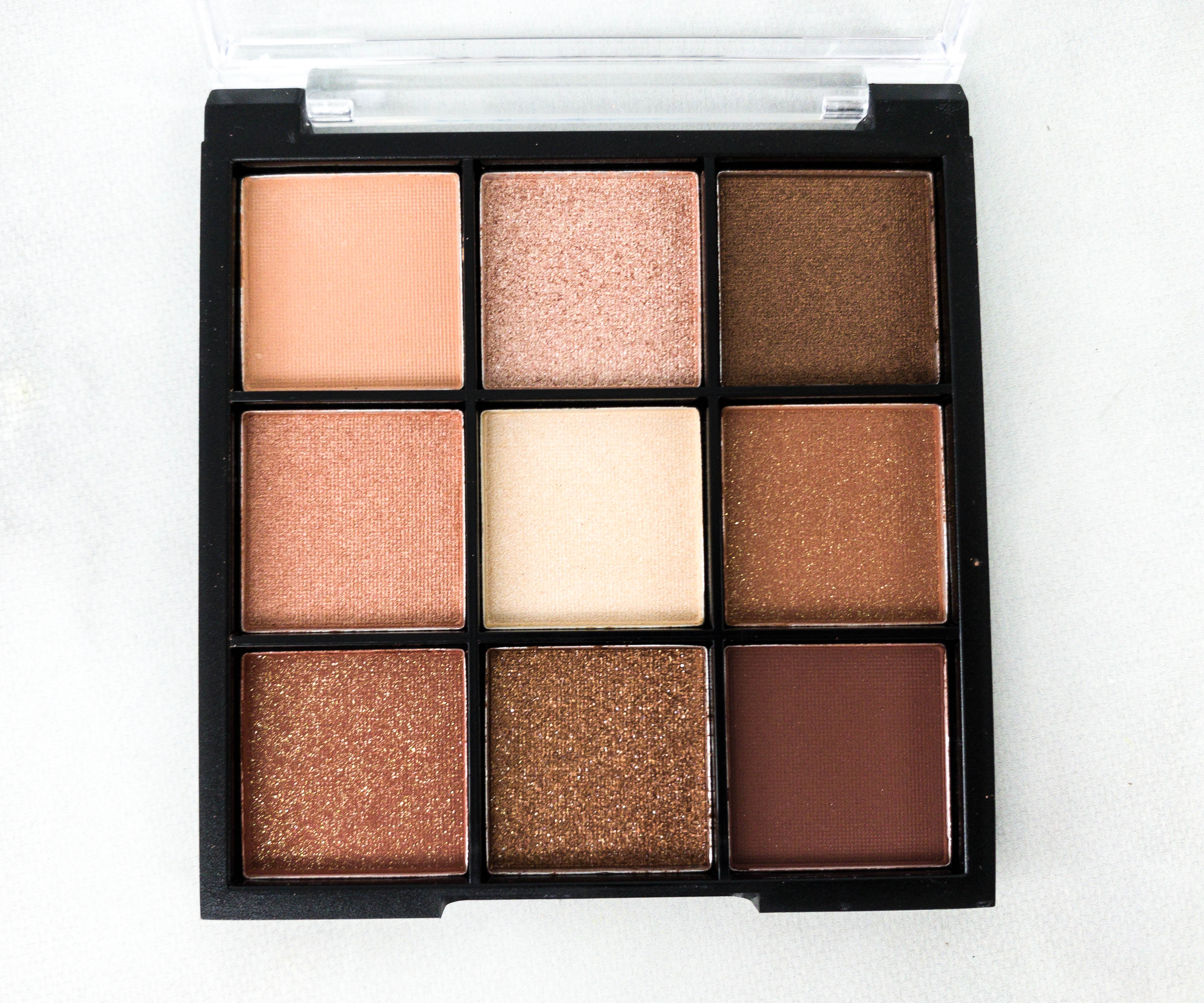 I love the matte shades! They're easy to blend and they're pigmented as well. The shimmer shades need a bit more push so I suggest you use a wet brush if you really want to pack it in.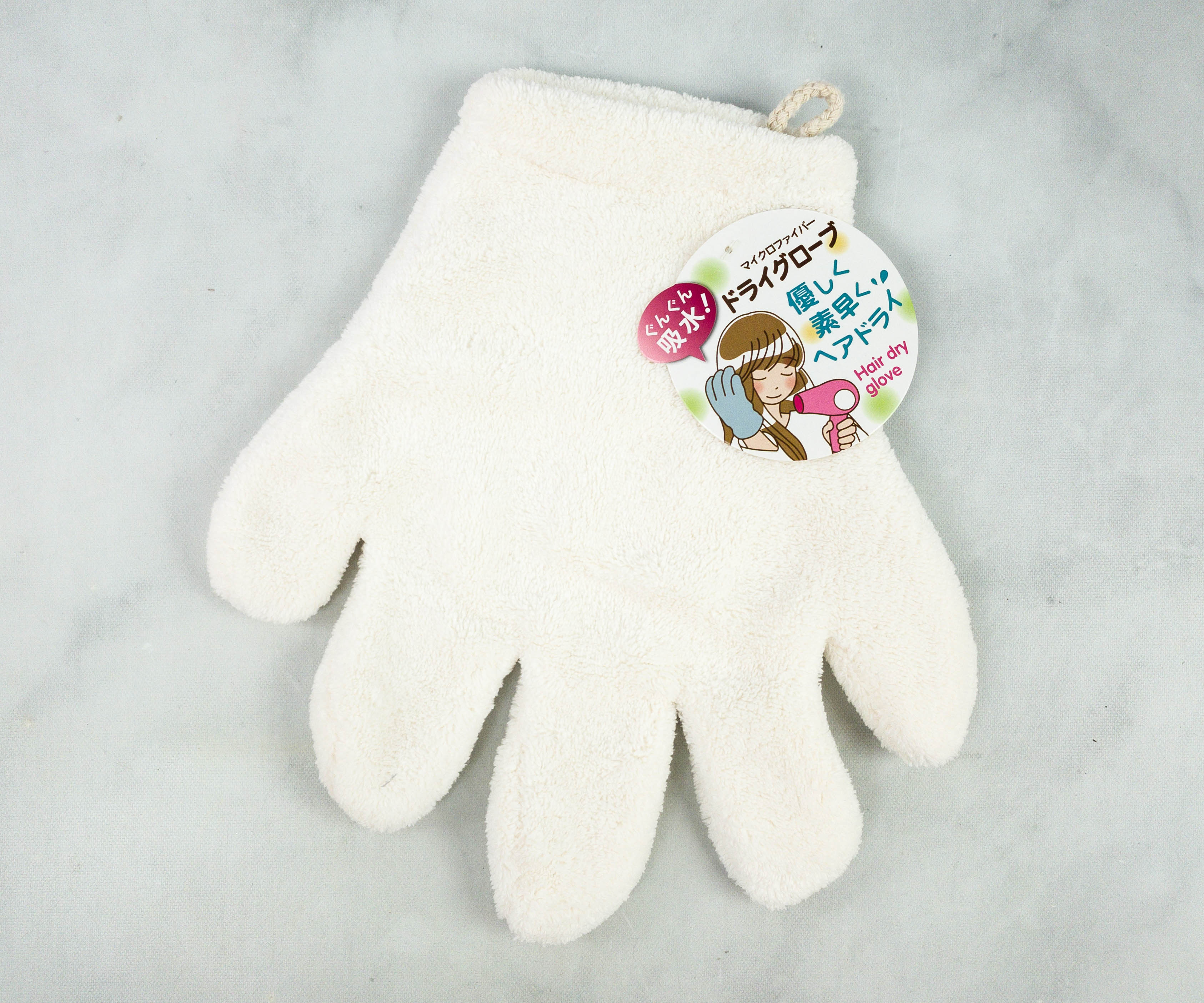 Microfiber Hair Drying Glove. The last item is a hair drying glove, which is useful when using hair tools like hair iron, curlers, and even hair blowers. This glove helps protect the hand from direct contact to heat, making it easier to style your hair!
The NMNL subscription makes it easier to get Japanese and Korean beauty products straight to your doorstep, good-quality and authentic ones at that. My favorite items this month are the mask and the matte setting powder. The mask is a quick way to give my skin a boost of hydration, while the setting powder helps remove excess oils so I can still look fresh, even in the middle of the day! The rest of the items are also useful to me. Overall, I think this box is perfect for fans of Asian beauty products and also for those who are looking to treat or pamper themselves once in a while. The cute packagings are just a bonus!
What did you think about this month's nomakenolife?