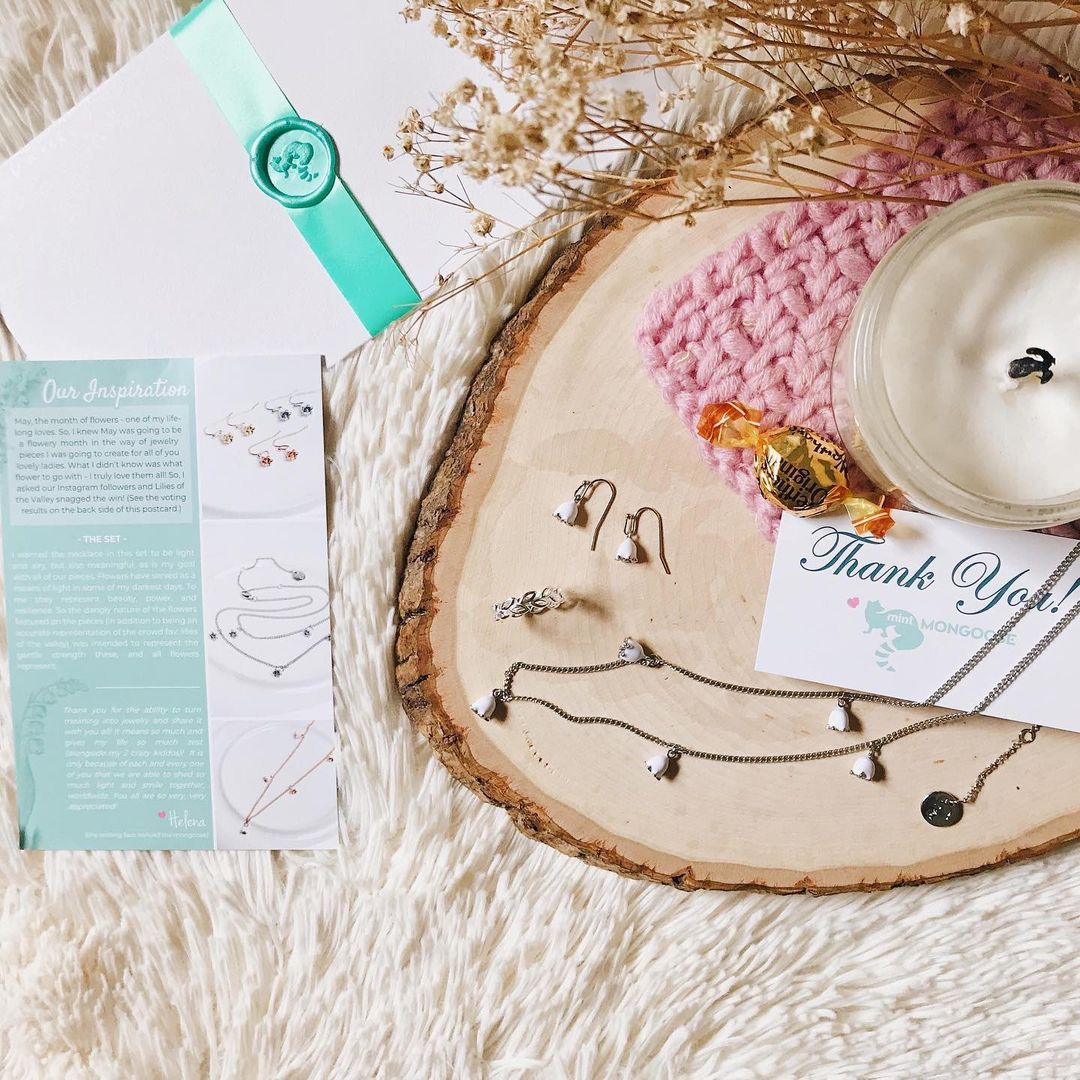 mintMONGOOSE has released the first spoiler for their January 2021 box!
This month's set is inspired by three people very, VERY special to me — my grandma, grandpa, and sister.
Each box includes one of:
Here's a closer look of the necklace in Silver, Gold and Rose Gold:
Check out all our mintMONGOOSE reviews to find out more about this subscription box!
mintMONGOOSE is a monthly subscription box containing 3 carefully selected jewelry pieces, delivered to your mailbox! There are two tiers to choose from: mintMONGOOSE is $16.99 a month for 3 pieces of jewelry. You'll get a free gift every 3 months and the subscription can be customized to your color preference: Silver, Gold, Rose Gold, or Surprise Me and you can choose to receive earrings or not! Depending on the plans you add on to your regular monthly jewelry membership, you may also receive a monthly pair of bonus earrings (for $3.99/mo.), a bonus ring (for $3.99/mo.), or a super-soft graphic t-shirt in line with that month's jewelry inspiration (for $9.99/mo.)!