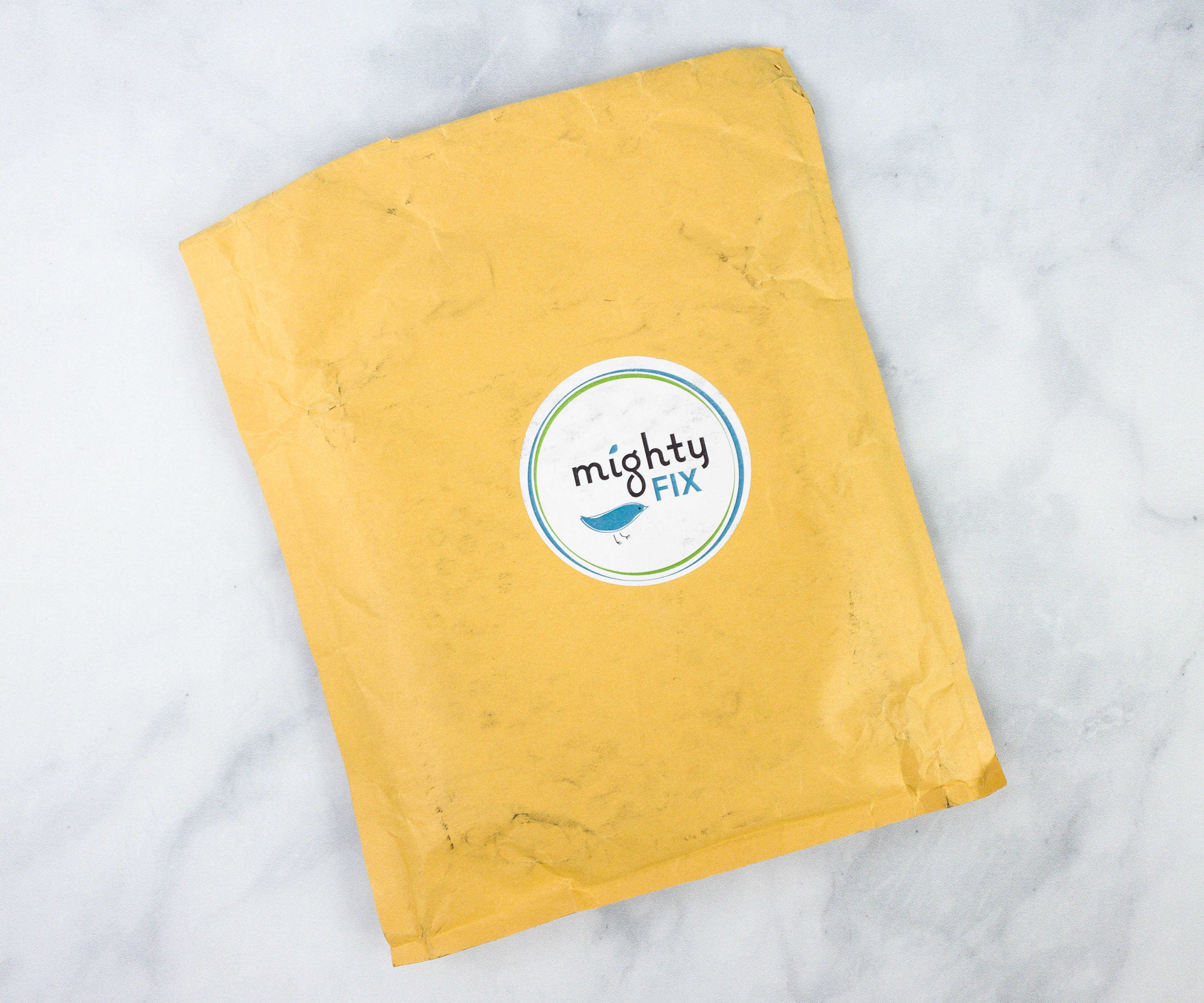 Mighty Fix is a monthly eco-friendly subscription from Mighty Nest that sends one item each month designed to help your family lead a healthy lifestyle. Subscriptions cost $11 a month, but there's a discount if you'll opt for an annual plan. Shipping is free and add-on items ship free, too.
DEAL: Get your first month for $3! Use coupon code  HELLOSUB3. Or, get 3 months free with an annual subscription (save $33)! Just use the coupon code FIXAYEAR to subscribe!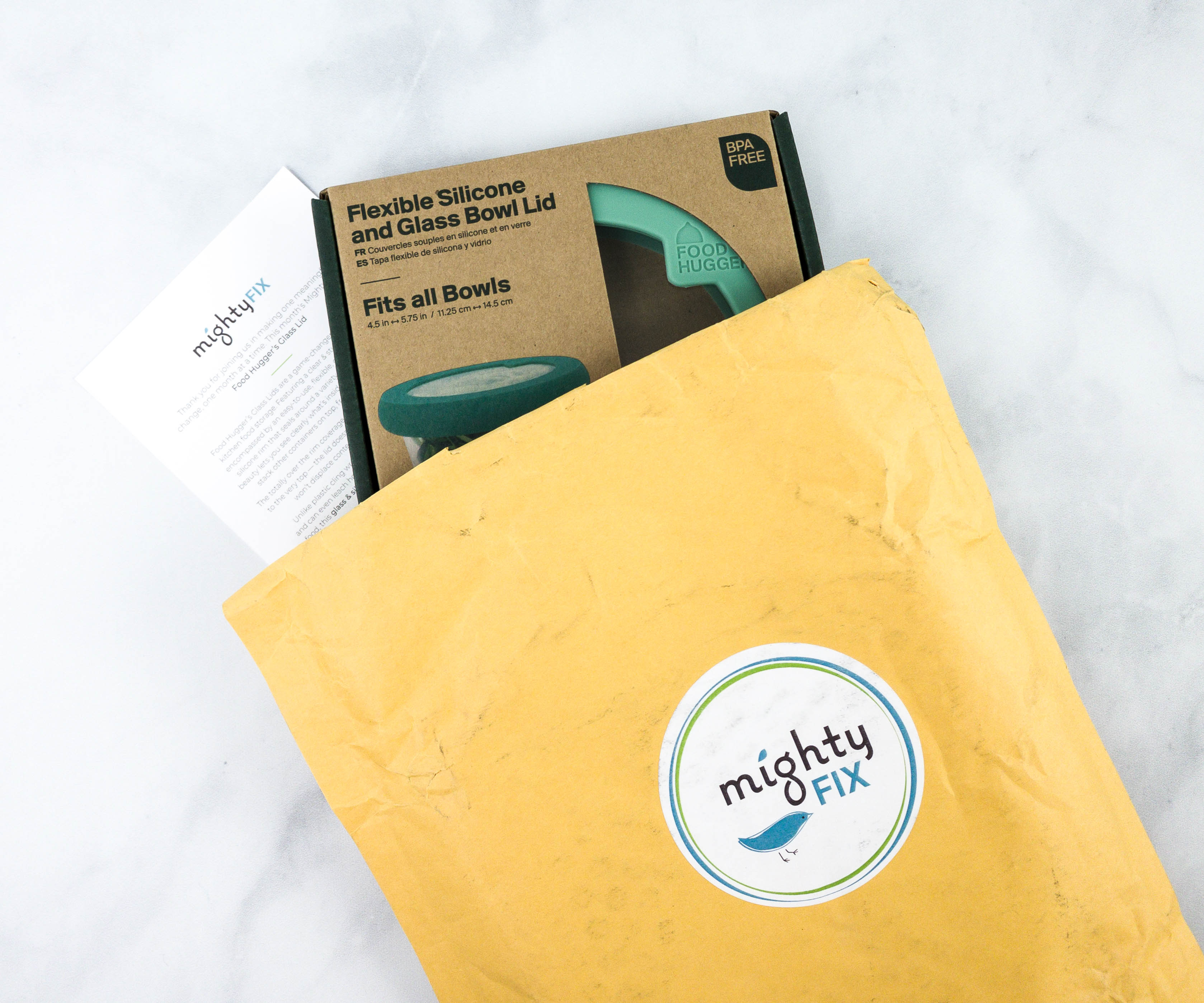 FYI – this subscription ships along with Mighty Body if you also subscribe to that. I totally love their environmentally conscious shipping practices.
This month's box includes an information card.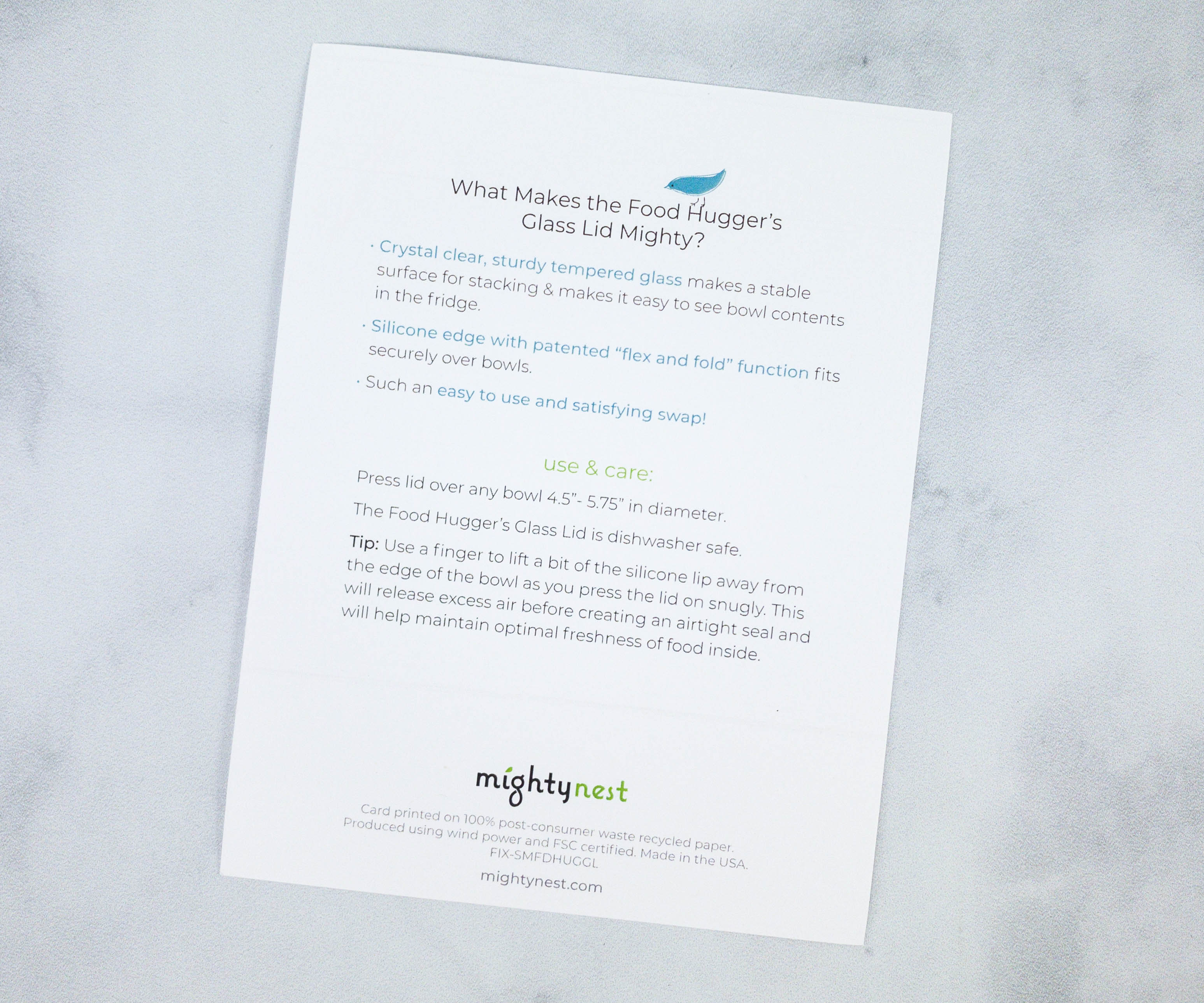 The back of the card has a description for this month's MightyFix item. It has a tip on how to use the product as well.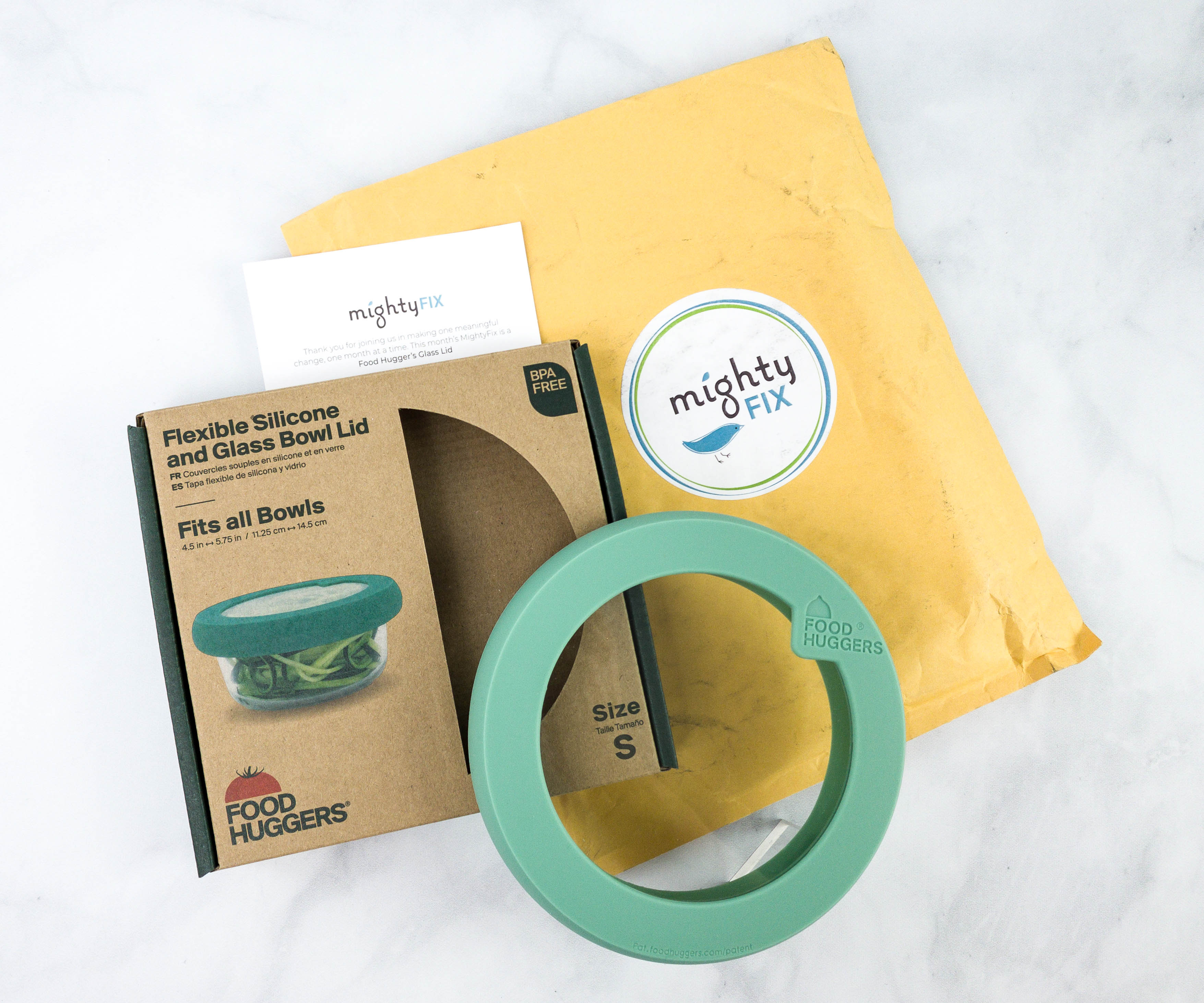 Everything in my package!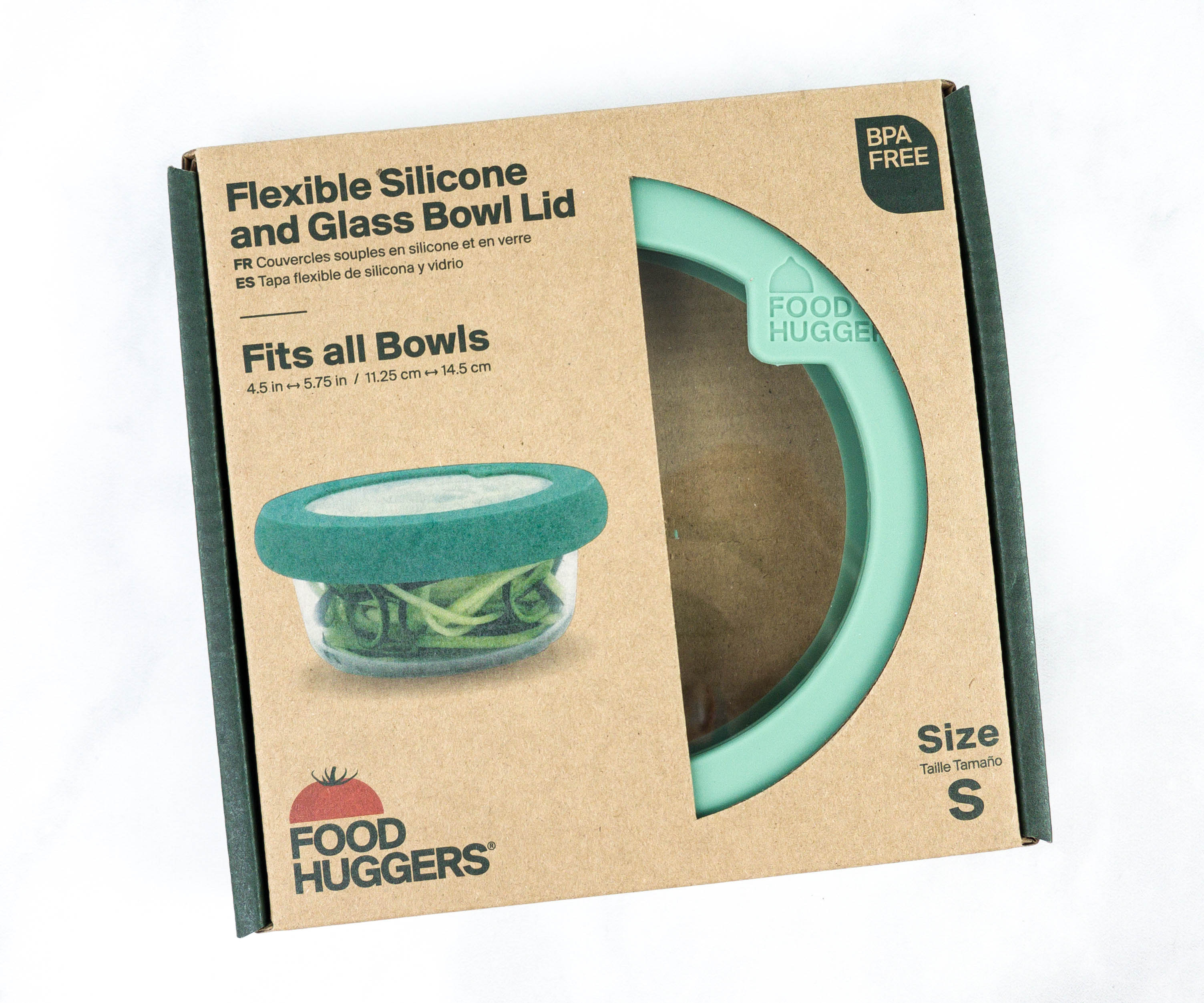 Food Hugger's Glass Lid Small ($16.99) It's a stacking lid that fits most of the existing bowls I have at home. This is useful for keeping my fridge organized while minimizing the use of plastics and foil wraps. Everything is easy to clean and dishwasher safe as well!
The box lists all the product's features.
It comes with a durable tempered glass lens that lets you see what's inside the bowl.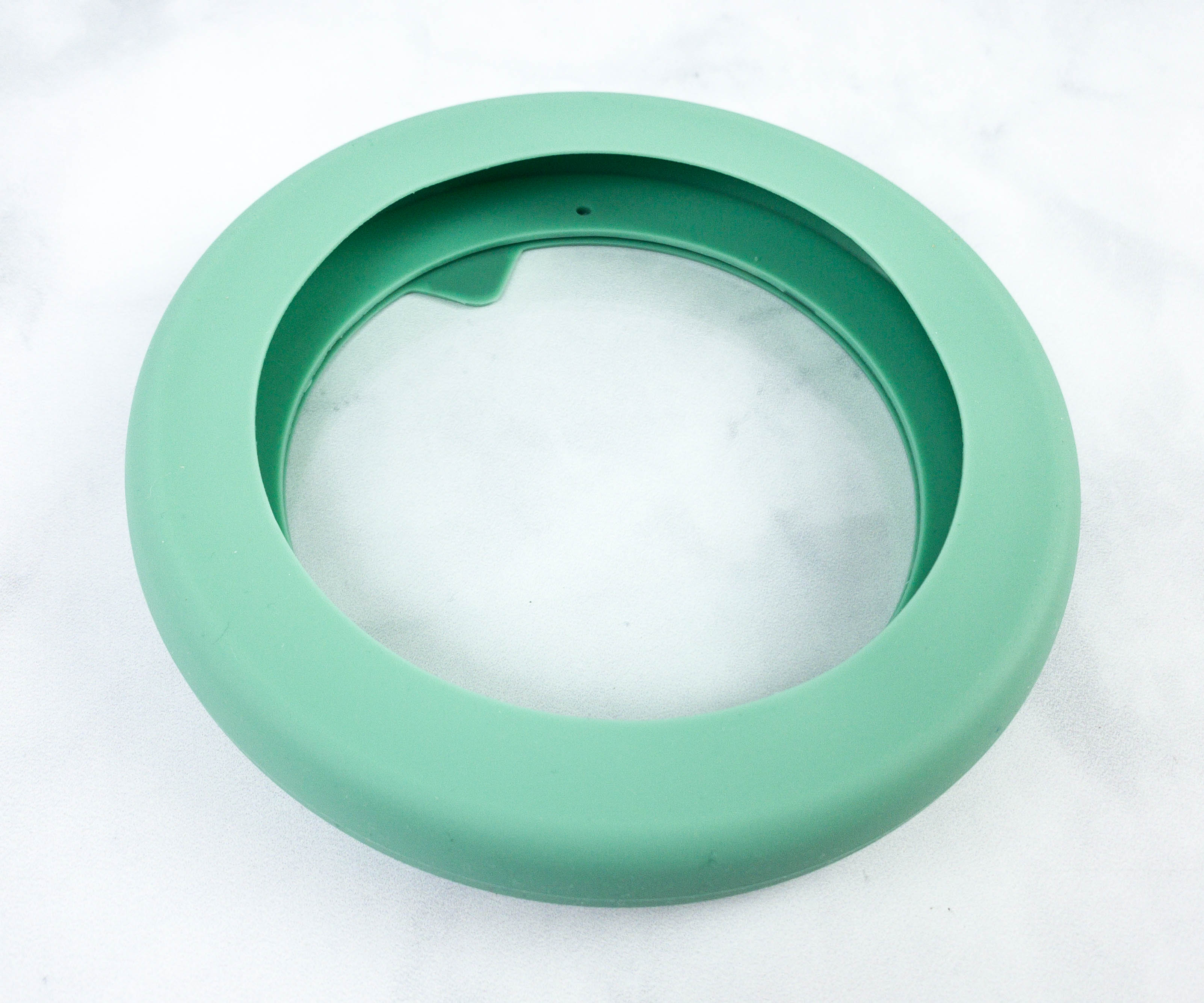 The flexible lid can fit any bowl that measures 4.5″-5.75″. Its silicone edge and patented flex and fold feature fits snugly to provide a secure cover.
This month's Mighty Fix item is a must-have for every household. The lid is easy to use and it works better than traditional plastics and foils! The see-through feature is also nice because not all bowls are transparent, and this way I can easily see what's inside without having to open it. I also love how flexible and secure the lids are once they are in place, it makes me confident that whatever is inside stays inside.  This subscription is a great companion if you're trying to switch to a more eco-friendly lifestyle. The products they send are always high-quality and innovative!
What do you think of Mighty Fix?