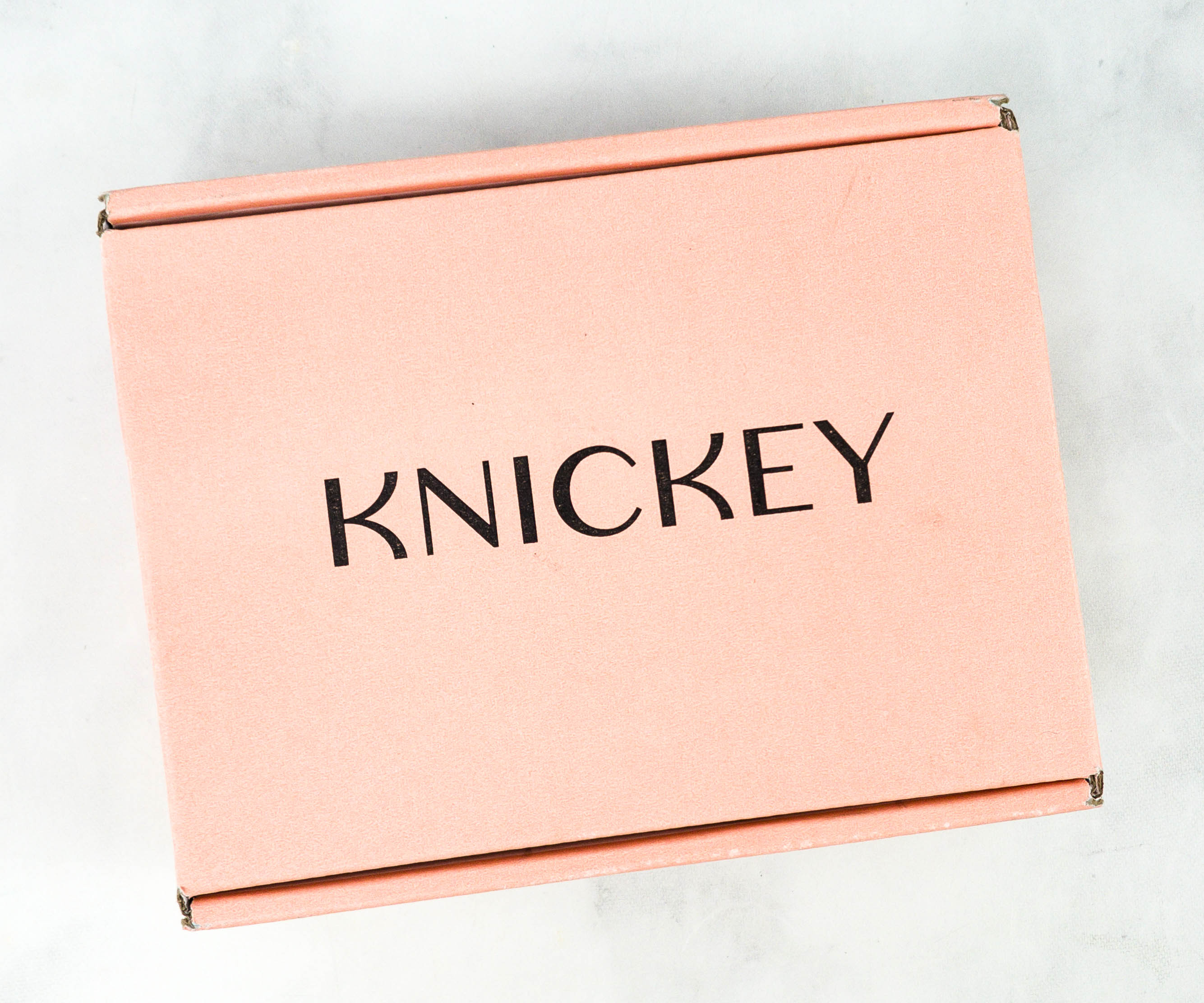 Knickey makes organic cotton underwear for women and they also offer an underwear subscription that sends 5 pairs, 3 times a year (shipped every 4 months). It's $55 per shipment, and you can choose your preferred size, style, and color.
The Knickey subscription is currently unavailable.  You can instead purchase a starter set for $60 that includes one of each style in your size. Choose all of one color, or a surprise mix pack.
If you're a Knickey newbie, they offer a First Pair Guarantee, which means you can try on one pair of each style and size in your first order and you can exchange them for a different size or style, no questions asked.
Another thing to love about this brand is that they have their own recycling program. They partnered with an industrial recycler, so all you have to do is to send them ready-to-retire intimates and they'll do the rest. Currently, they can only accept undies for recycling from the US. Each time you send them a box of undies to recycle, they'll add a free pair in with your next order!
The undies were packed in a cute peach box.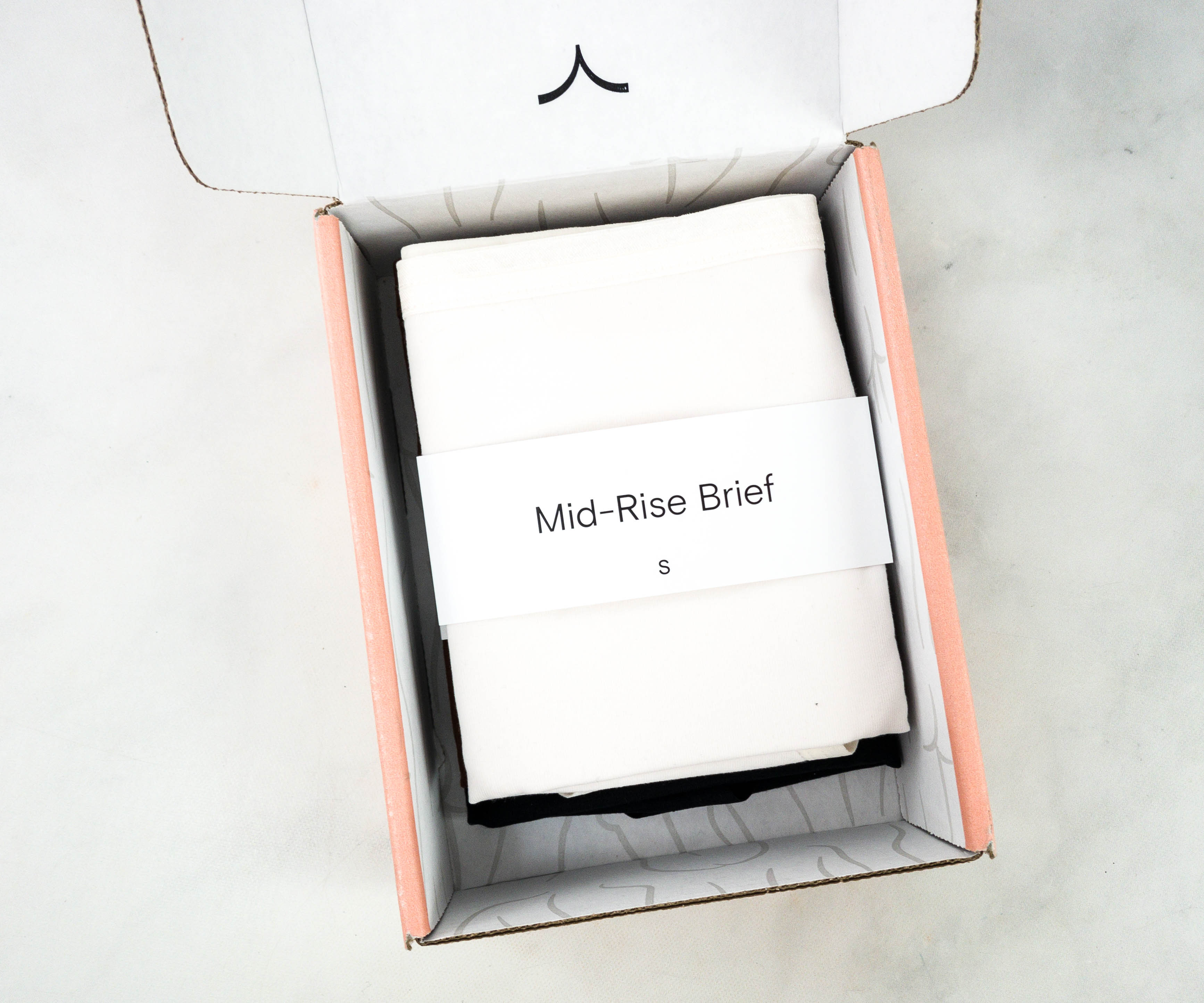 They were also held together by a white carton tag.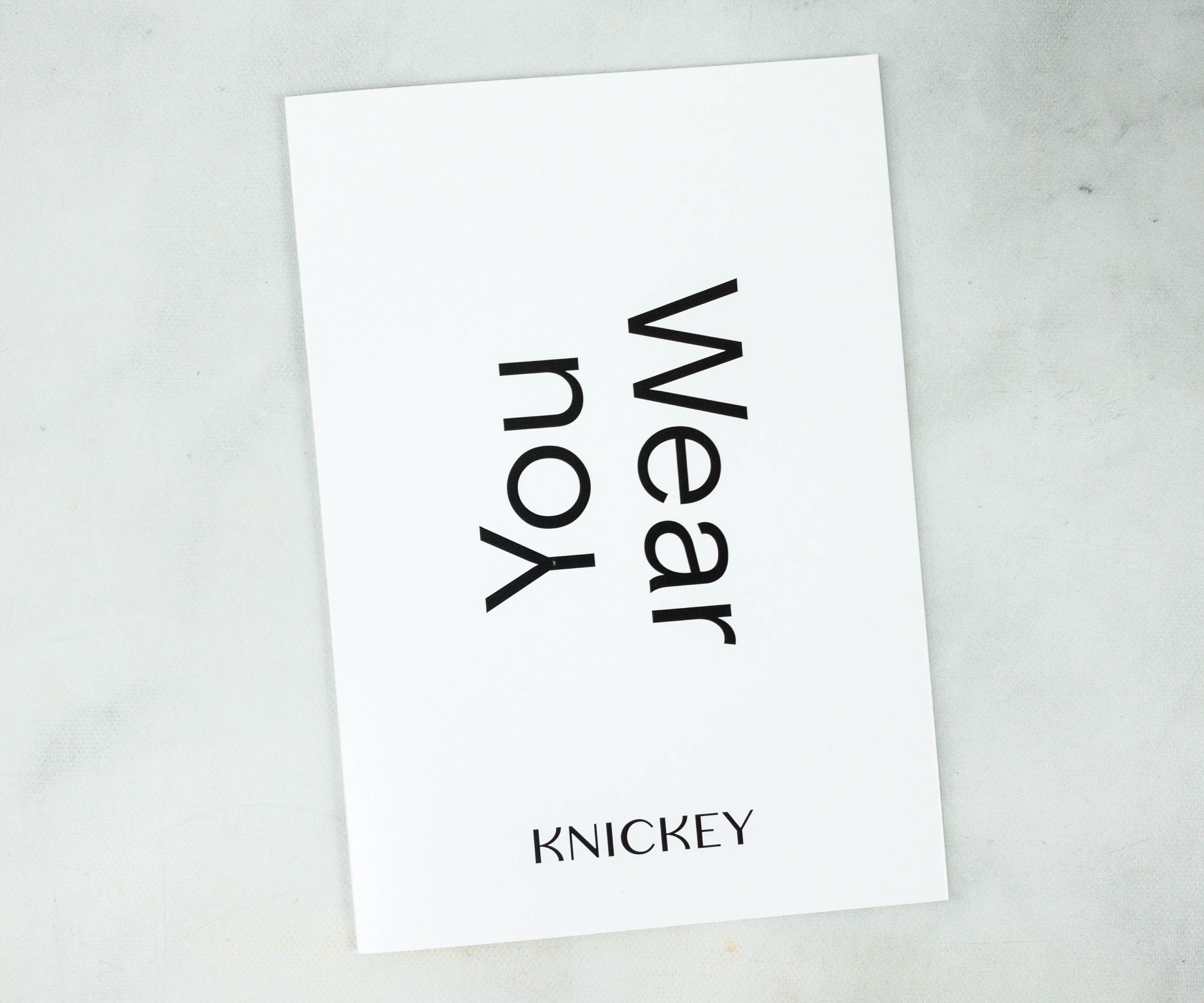 Next is an insert that says "YOU WEAR KNICKEY."
When you open the first flap, you will see the Knickey logo as well as a message on the other side.
Undies every behind can get behind.
Upon fully opening the insert, there's more information about the brand and their products, plus a note about their First Pair Guarantee.
Try one pair of each style and size from your order and return as needed — no questions asked. As a Knickey newbie, we want you to find your perfect fit.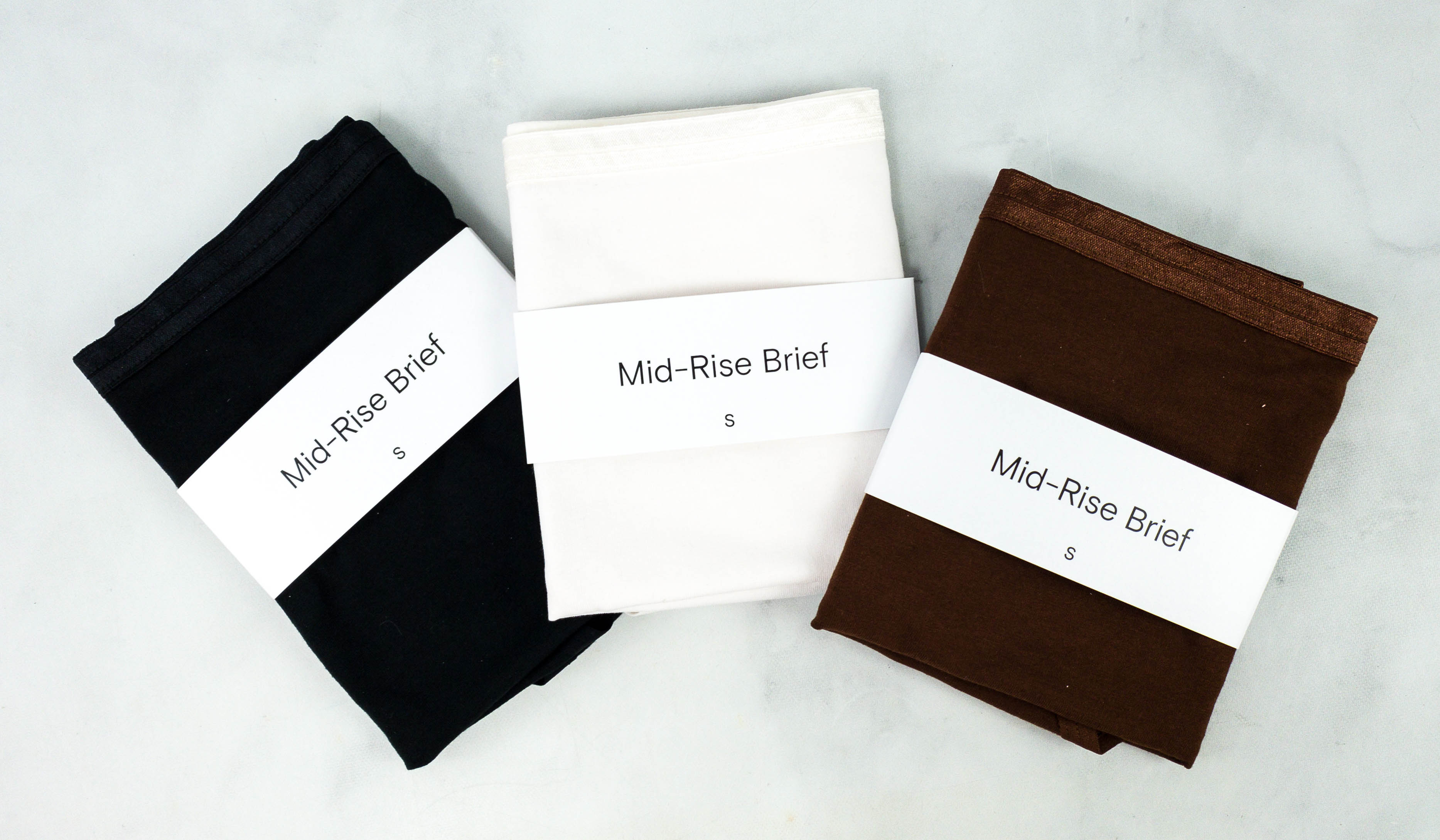 I received the same item in different colors. We found that the chart was true to size for this style, but weren't sent additional styles to test.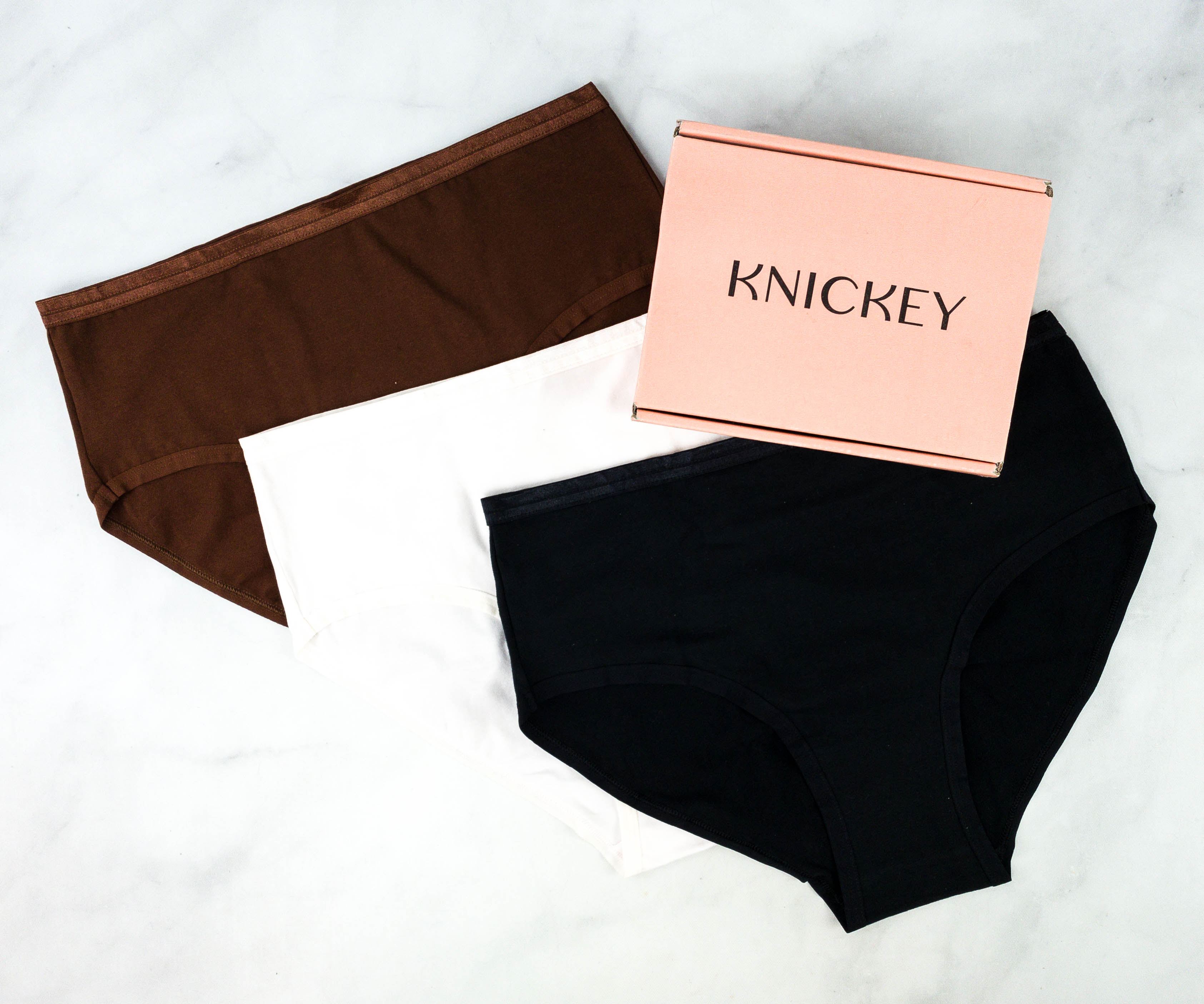 Everything in my box!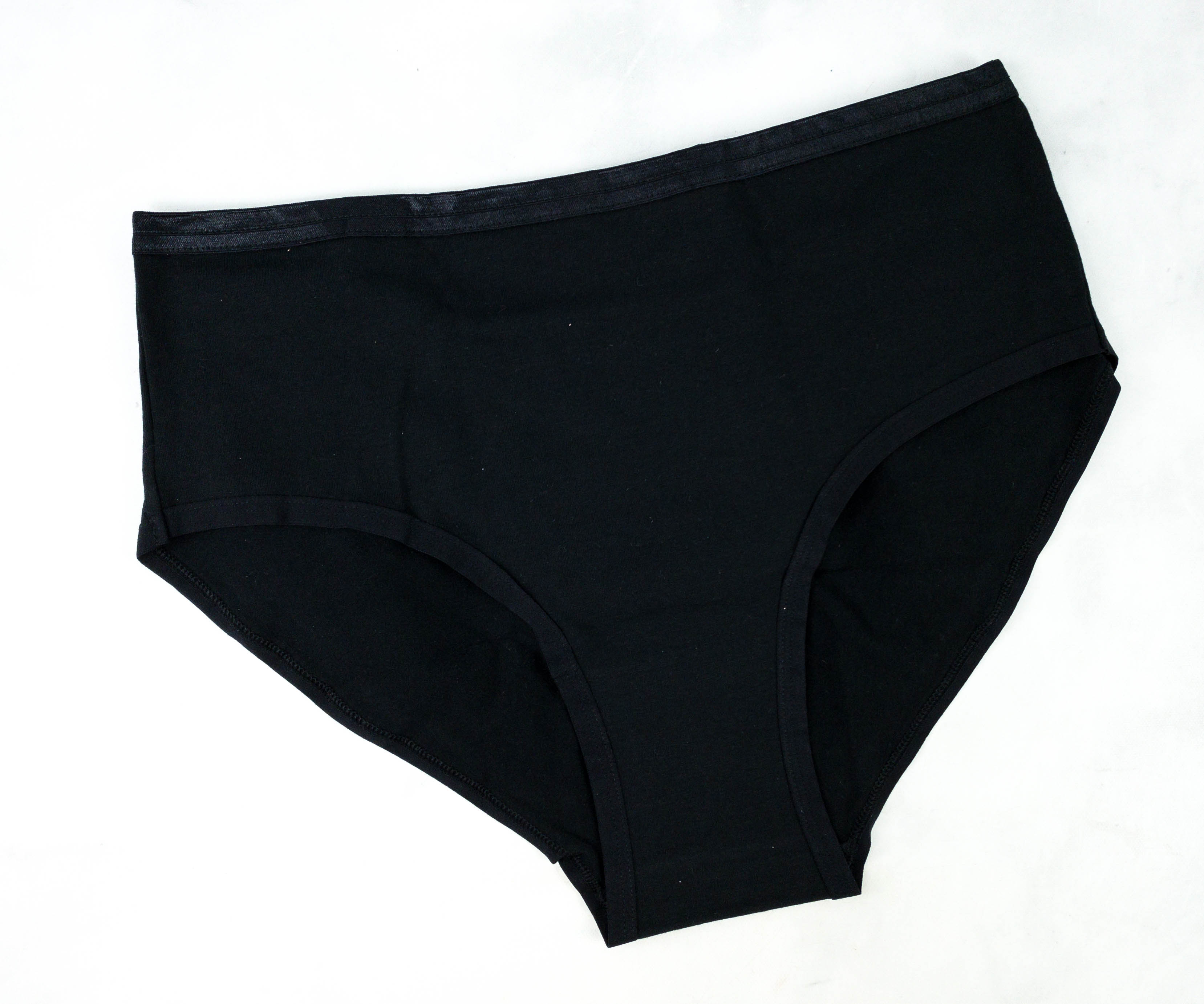 All the underwear I received in this box has the same style, which is the mid-rise brief. I received them in black, white, and brown. They are comfortable to wear and they provide extra coverage.
The material they used is soft and comfortable. It's also breathable enough so you won't feel irritated and icky in the middle of the day when you've been sitting on the desk or running around the office the whole morning.
Being breathable also helps make sure that there won't be any bacteria build up as it doesn't trap moisture in, therefore your pH balance will stay the same all throughout the day. The lay flat bands are super comfy!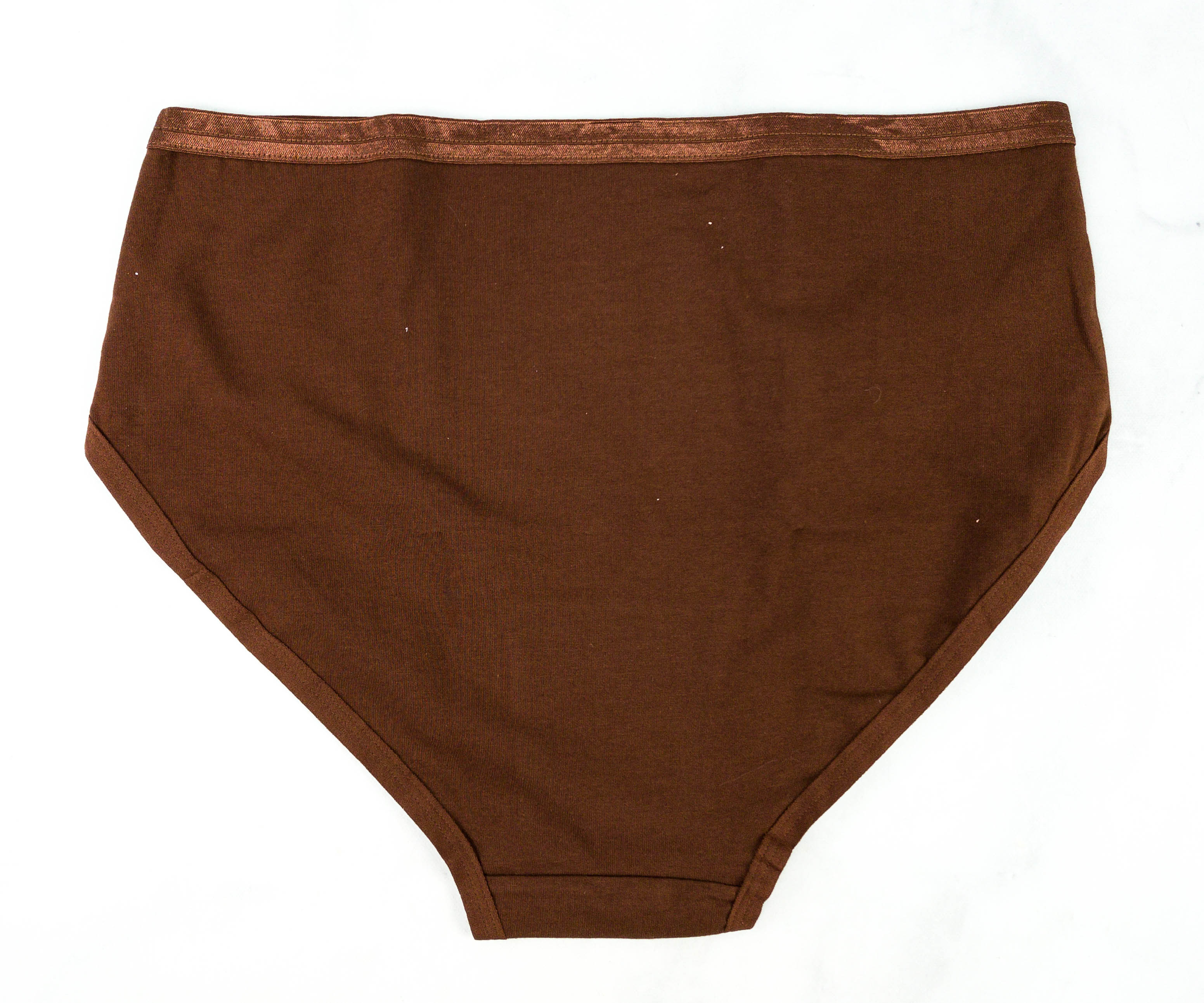 These undies were manufactured without the use of bleach and other harmful chemicals.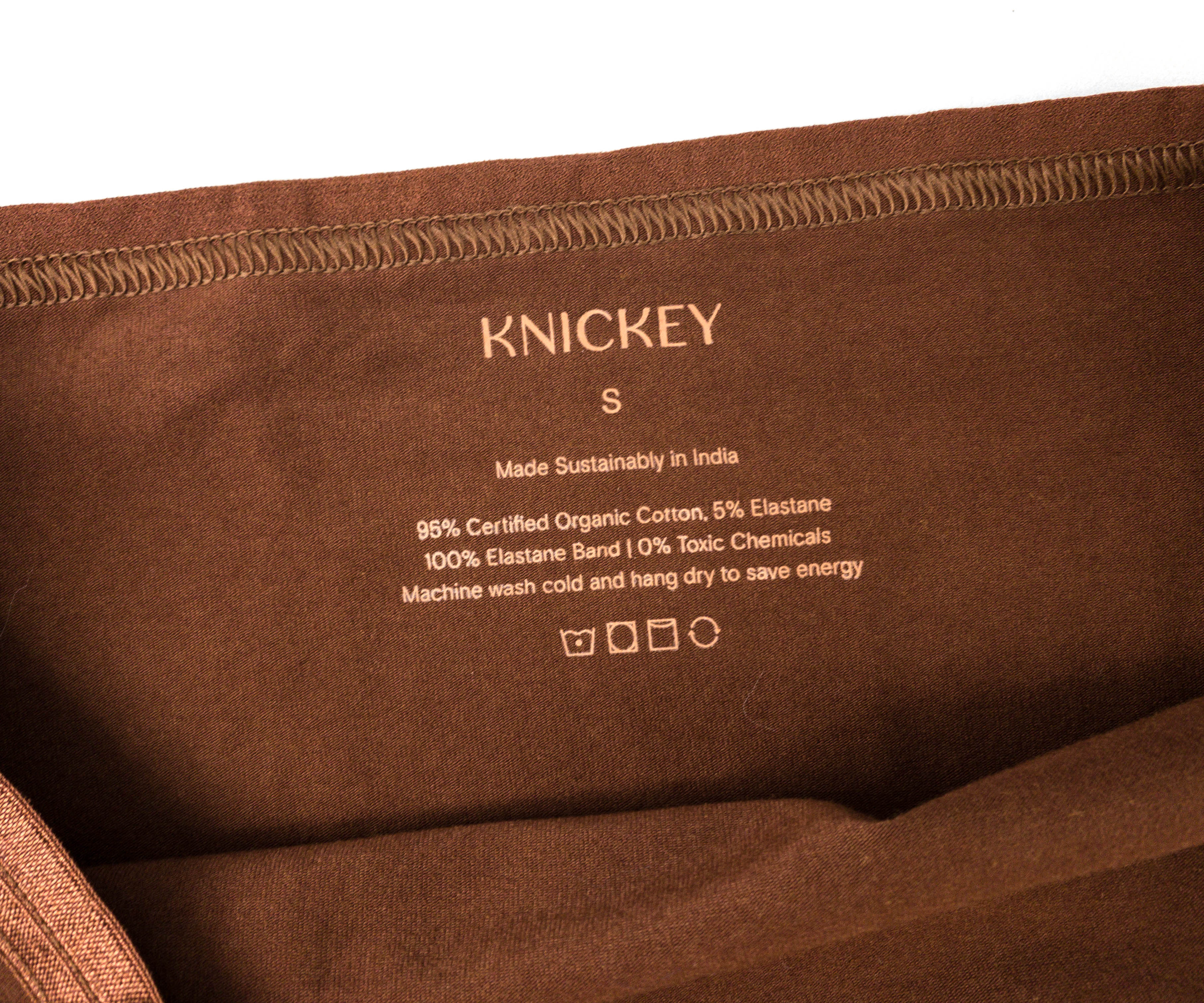 According to the print inside the underwear, these are made sustainably in India using 95% certified organic cotton and 5% elastane. It's also recommended to be machine washed and hung dry to save energy.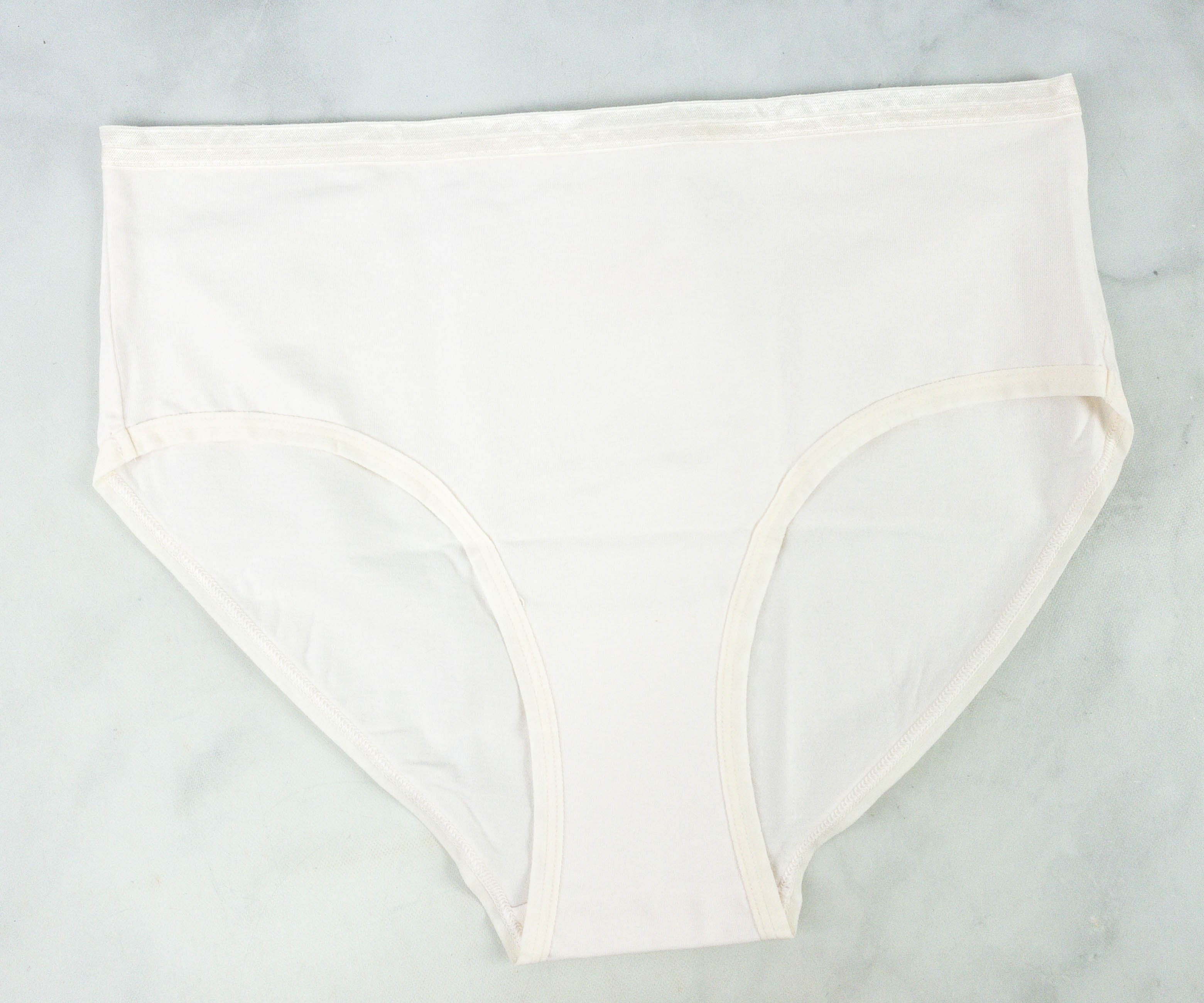 The color selection they have is fairly good. You can get these in six core colors and three limited release colors, including the basics which are black and white. I'd love to see them create more shades of nude in the future! The sizes go from XXS to XL which are the usual underwear sizes, but not size inclusive for plus-size women! Expanding their size range would be a great next step.
These underwear from Knickey are some of the best and most comfortable ones we've tried! The fabric they use is light but supportive and the underwear styles they offer cover a wide range of preferences. They have all sorts of cuts for various body types, and for this review, I received mid-rise briefs which are ideal for those who like extra coverage. They also came in basic underwear colors: white, brown, and black. It's great for those who keep a minimalistic wardrobe, but for fans of colorful underwear, no worries because Knickey also offers other color options! So far, I'm pretty satisfied with everything and I'm looking forward to seeing this brand grow and flourish, especially because they strive to be eco-friendly while making comfortable underwear!
What do you think of Knickey underwear?