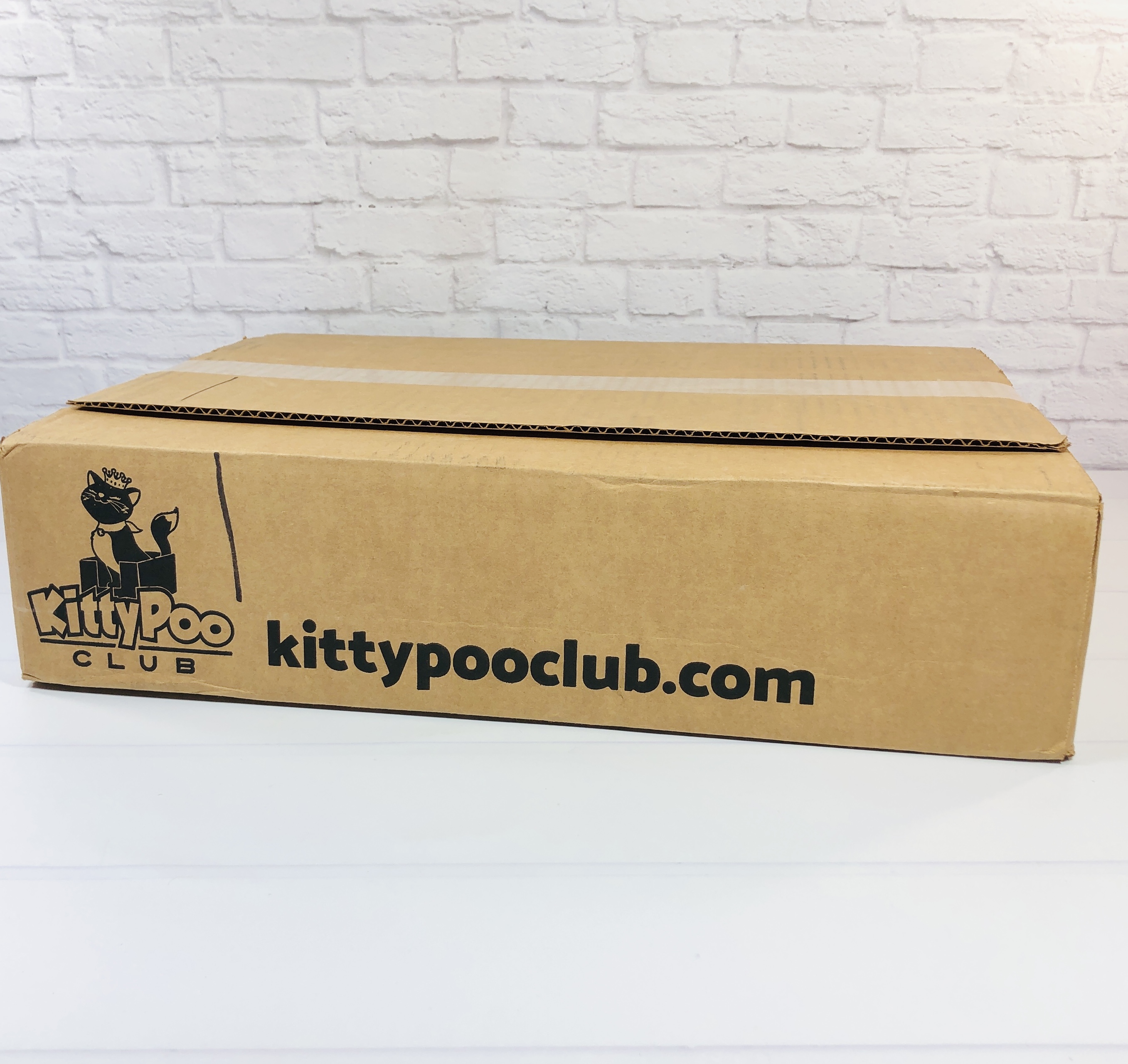 Kitty Poo Club is a monthly subscription that sends a no-leak cardboard cat litter box plus the litter of your choice for your furry feline. They also offer extras such as accessories and even cat food so you can get what you need and be set for the month. Just assemble, fill with litter, and then scoop out the solid waste daily and dispose of the box at the end of the month. Price starts at $23.99 per month and their quiz will help you select how many you need!
DEAL: Use this link and coupon code ​JOINKPCLUB15 to get 15% off your first Kitty Poo Club order!
Signing up for Kitty Poo Club is simple. First you'll choose your litter type and then any add-ons!
Cats can be finicky and sometimes act like tyrants, which is why we built the ultimate litter box solution! Our boxes come with a variety of litter options: fine-grain silica, regular silica, organic soy, and clay. The Kitty Poo Club box is made from 100% recycled content and is completely recyclable. The functionality and impact on the earth were at the top of the list in the design of our product. Since the Kitty Poo Club box arrives right to you, prompt and free shipping are an integral part of what we offer every member, every time.
Here are the optional accessories you can add:
I got the Dome and the Scoop with my box, but if you need a mat, they offer two kinds – the regular mat and the catch-all!
Then you can add treats and toys:
After you get your subscription started you can also get food from Kitty Poo Club! Their offerings are from brands like Blue Buffalo, Origen, and Natural Balance!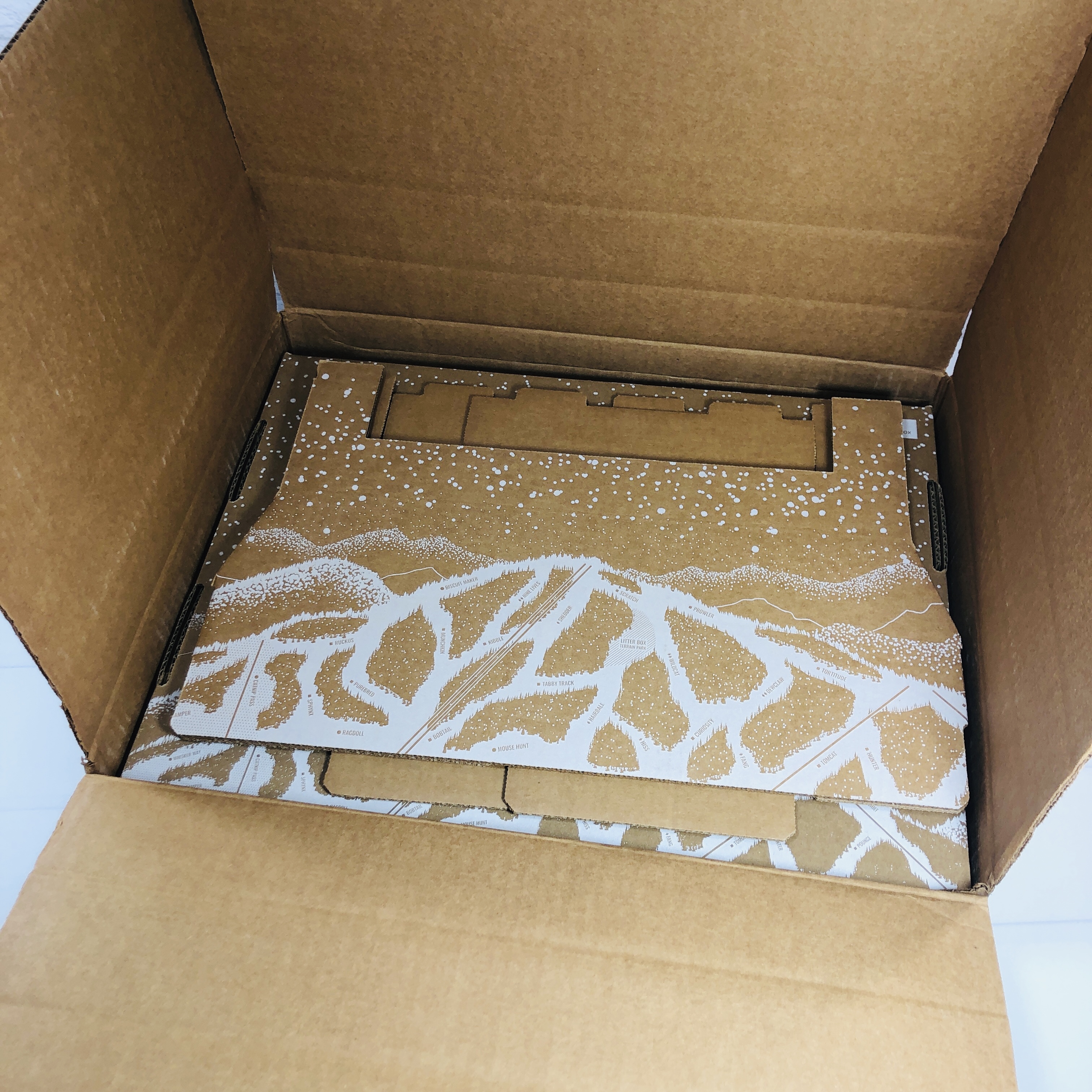 This is an assemble yourself kind of box and I'm not that good at that sort of thing but I had no problems getting it set up.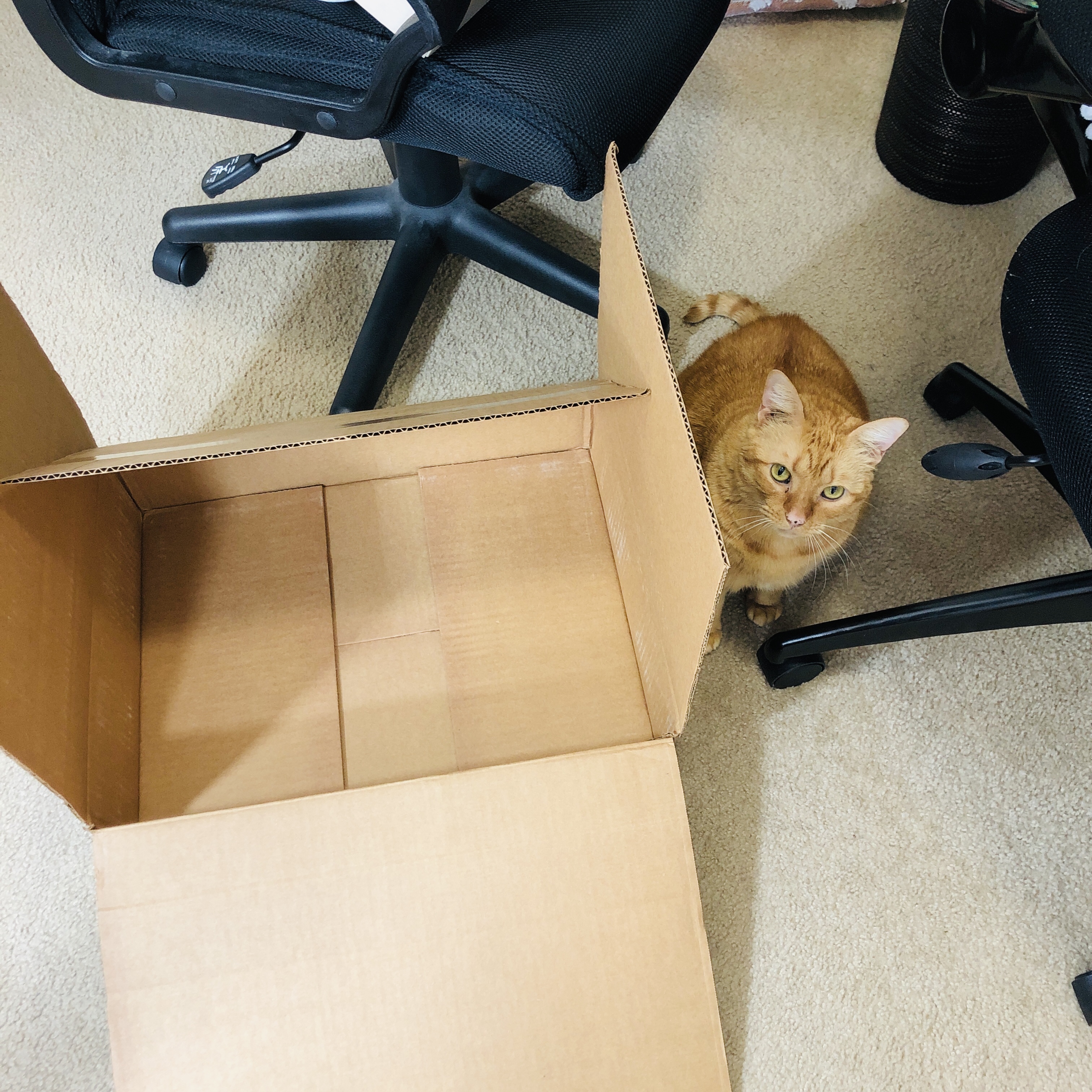 Sunny decided to supervise my endeavors.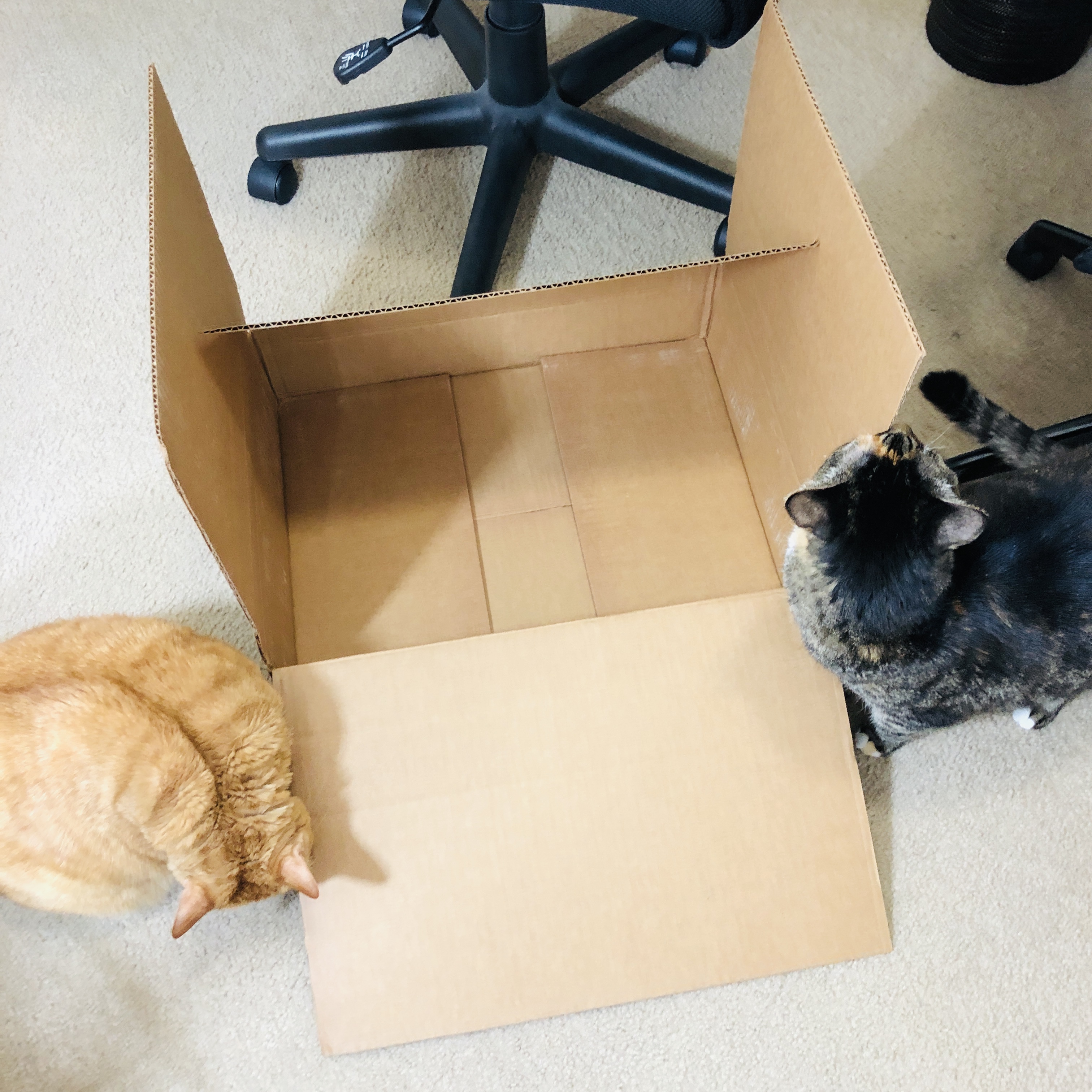 Zoey didn't want to miss out so she showed up too. What is it about cats and boxes?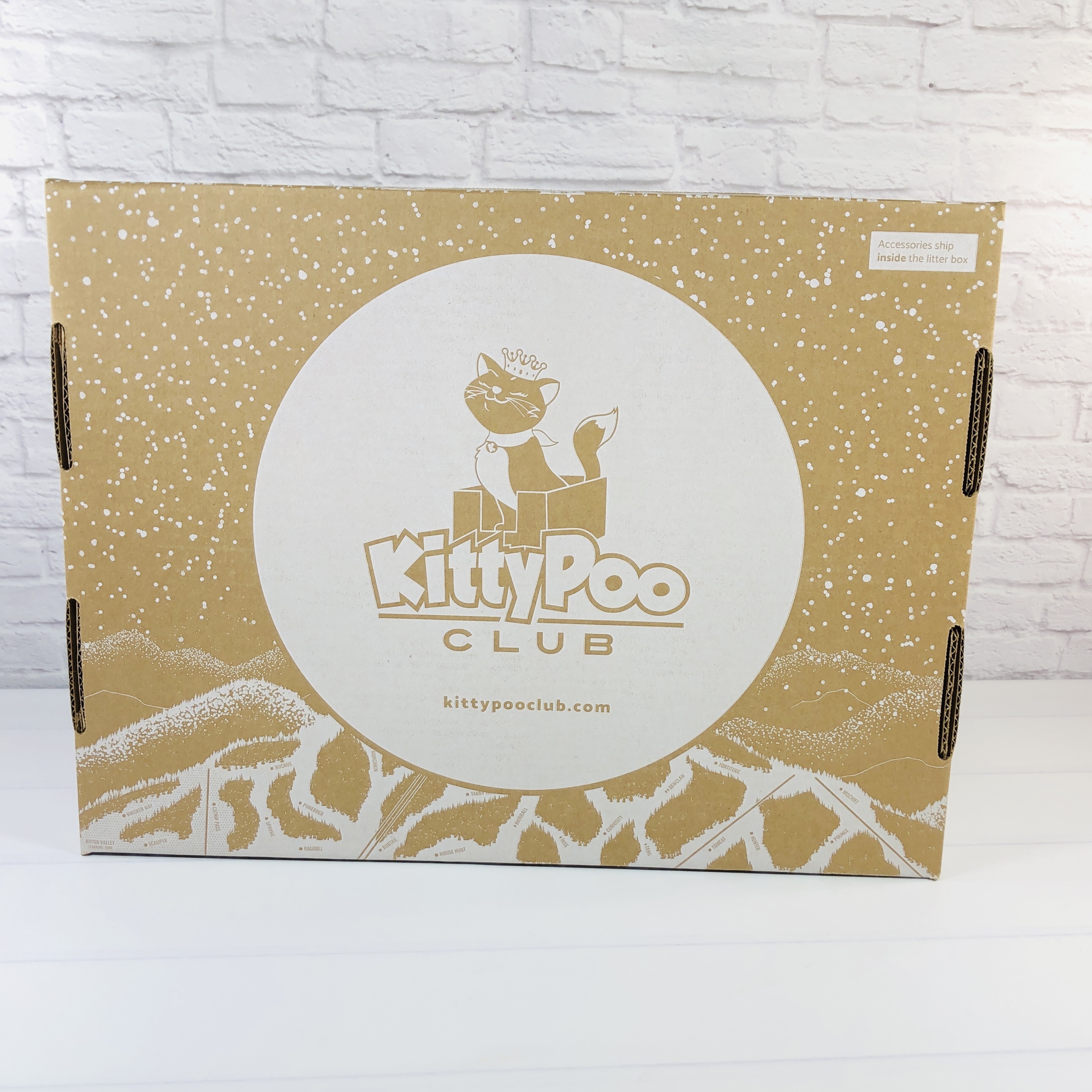 Kitty Poo Club changes the designs on the outside of the box every season – customers vote!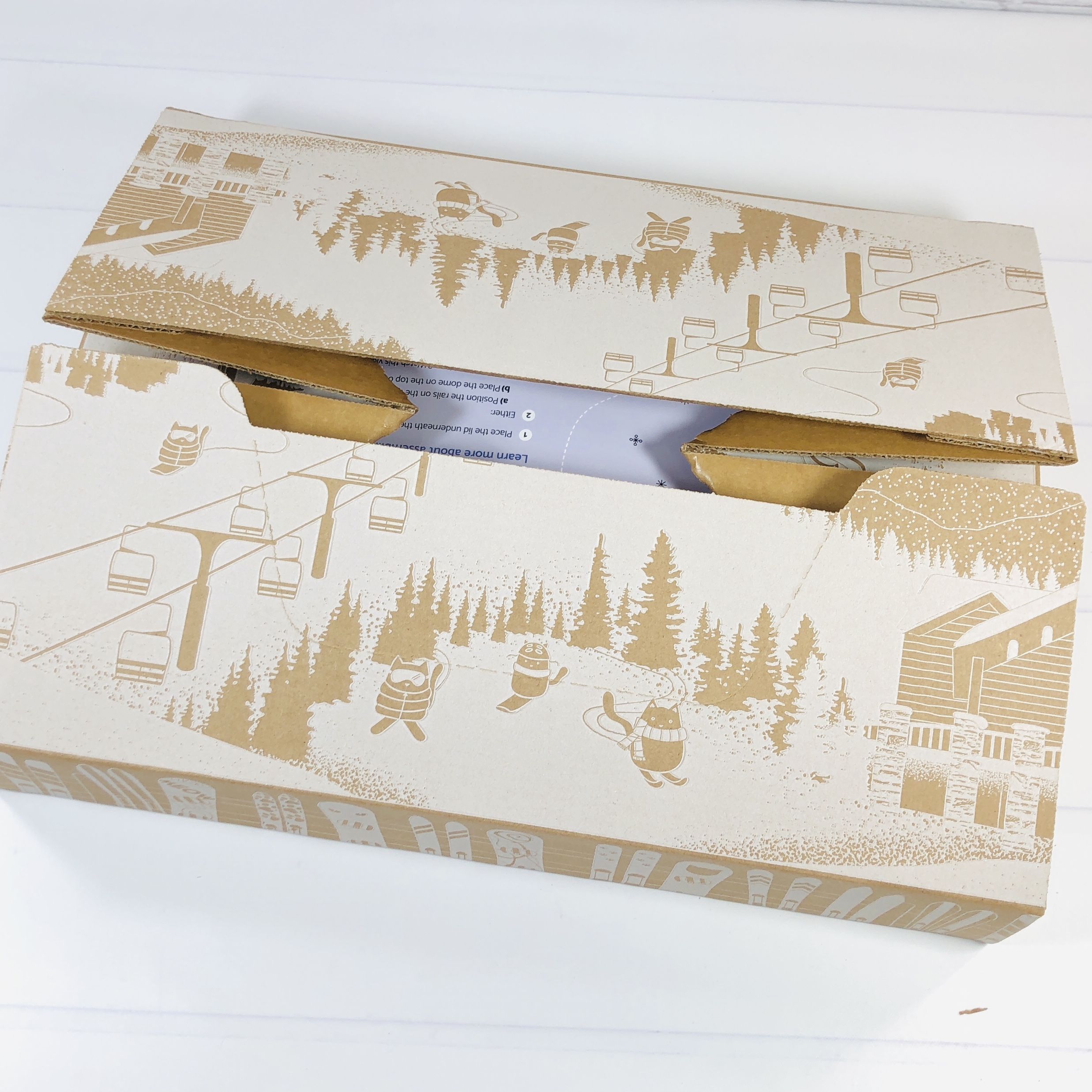 Kitties on the slopes is perfect for winter!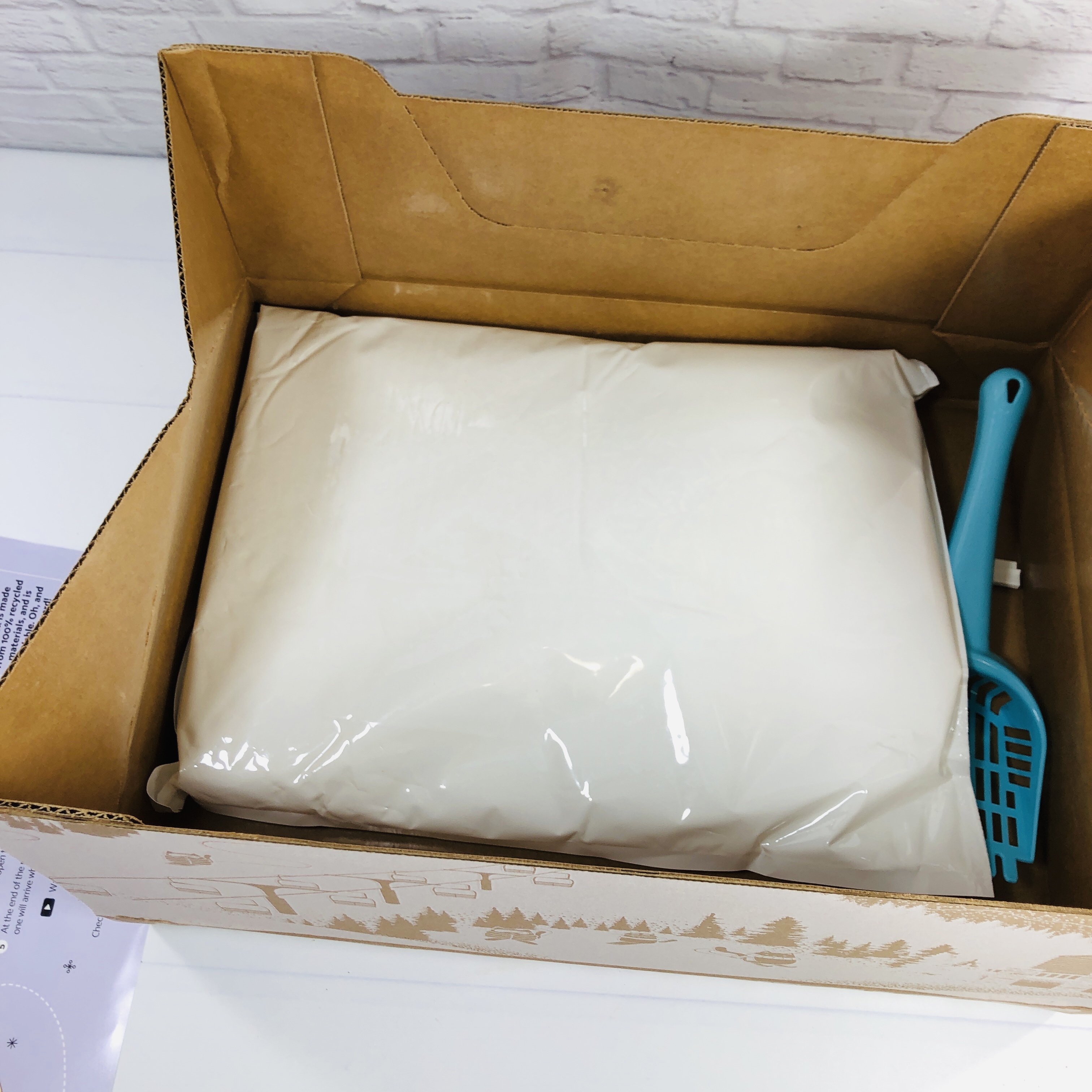 The litter and accessories were packed inside the box.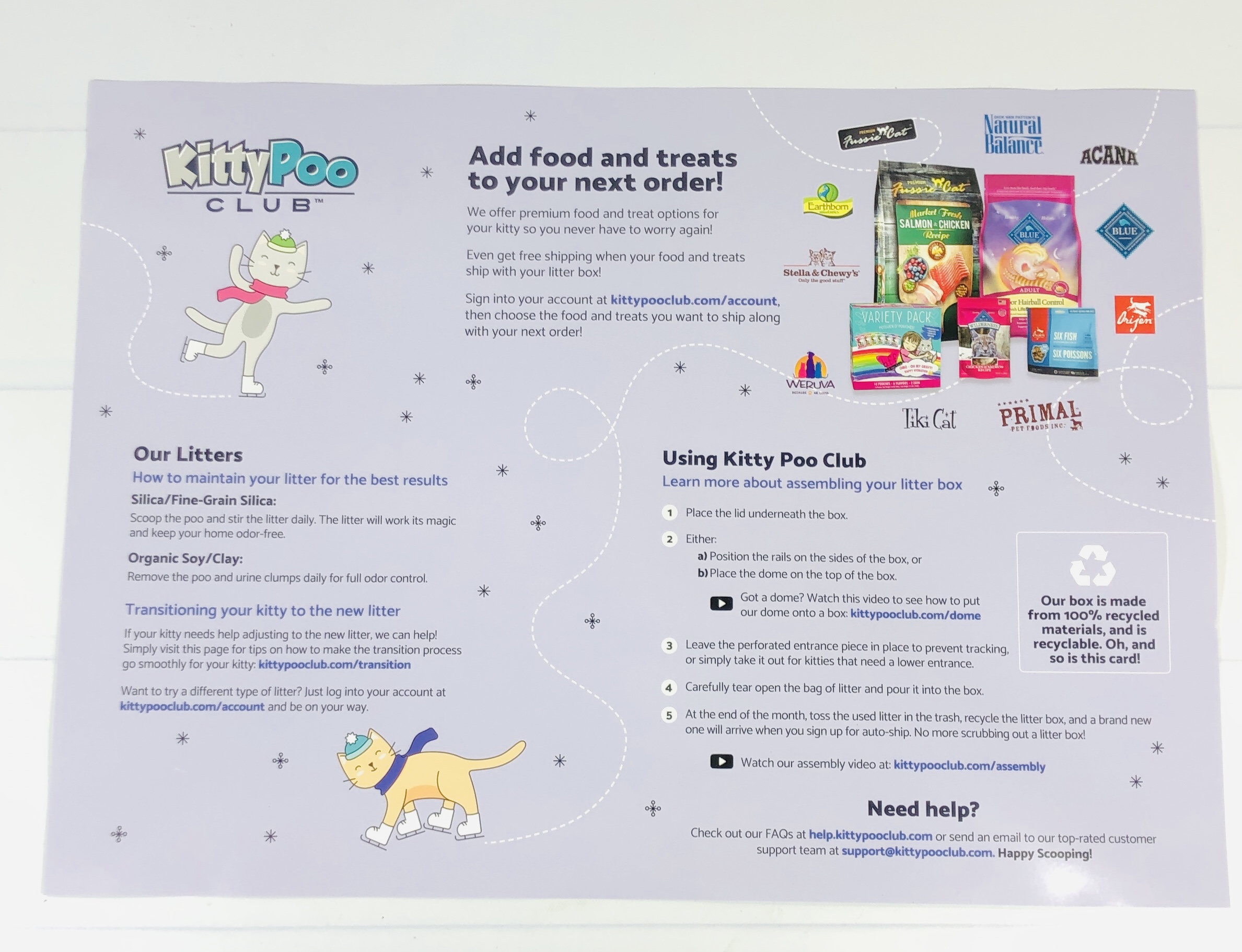 I found a huge sheet with directions for assembling and maintaining the box, info on adding extras, and a link for where to watch a video about how to assemble the optional dome. I found the videos to be super helpful.
Kitty Poo Club Scoop ($1.99) One of the accessories you can add is a scoop that is designed to allow the litter to drop through the holes while keeping the waste inside for disposal.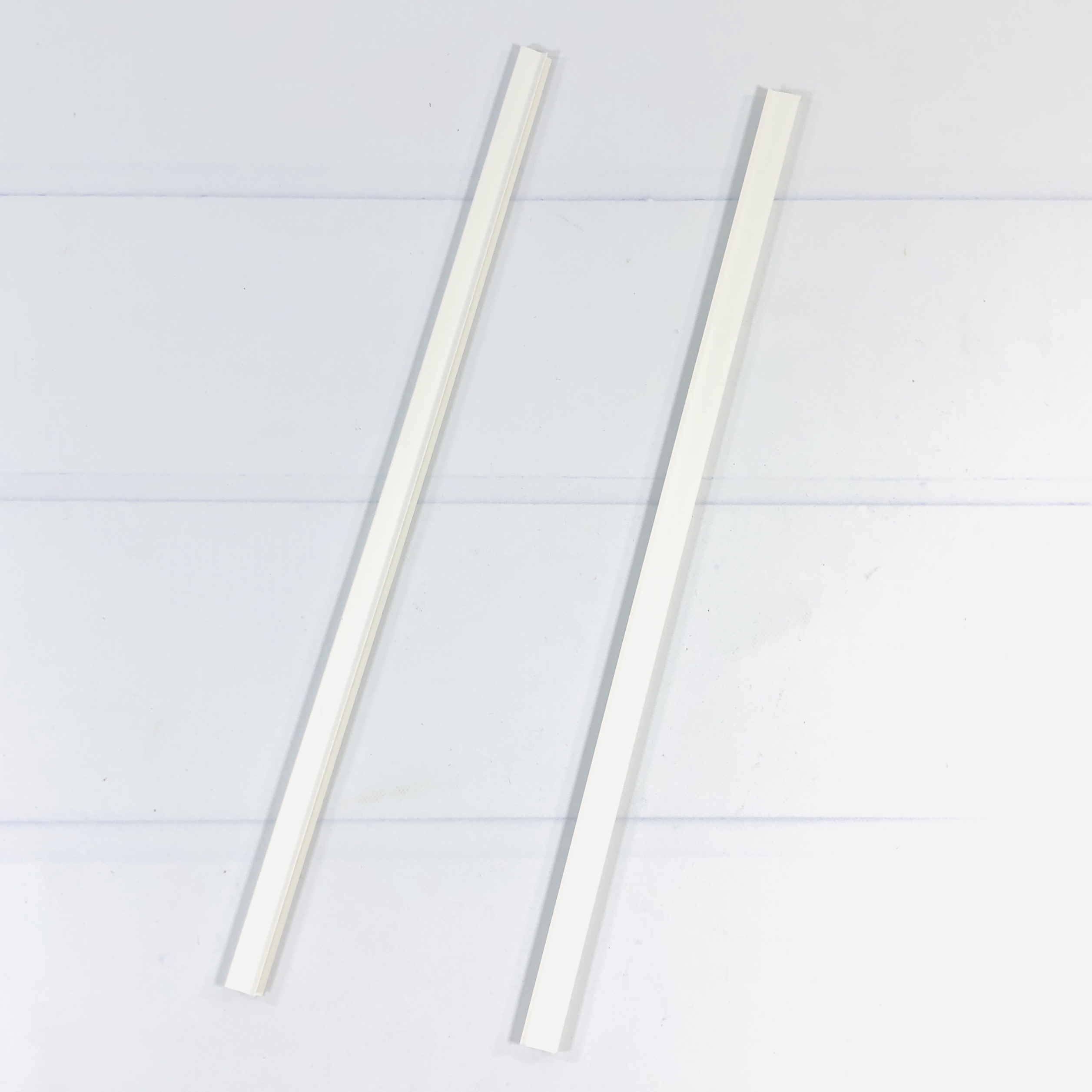 I also found two side rails that are meant to reinforce the sides of the box. I received the Dome so these aren't needed.
Next comes the box. It's really easy to assemble and so there aren't whole lot of steps to show.
Once I had it put together I placed the lid under the box and assembled the Dome ($3.99). The Dome was a little trickier but with the help of the online video it was easy peasy.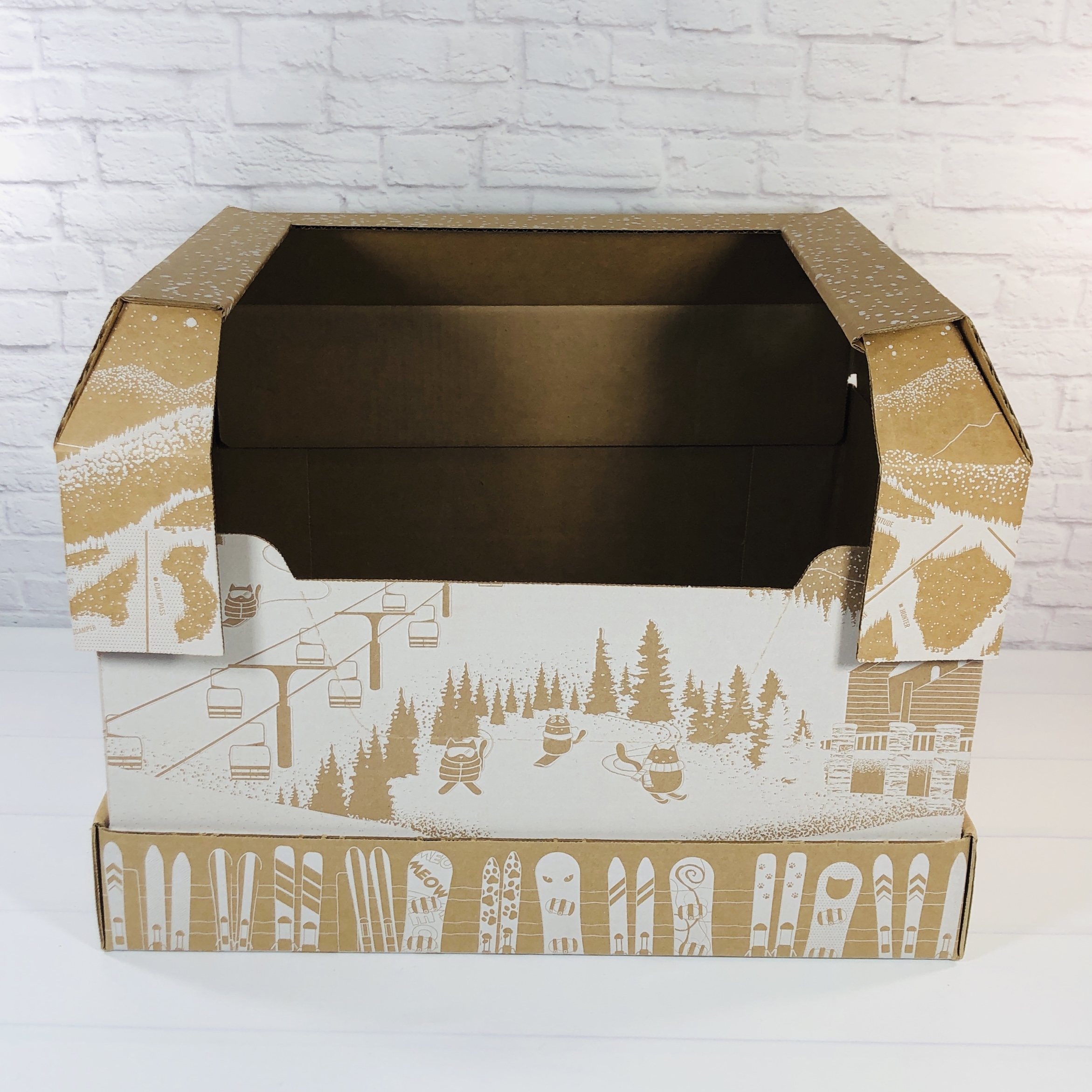 Ta-da! There's my kitties new ski chalet/litter box with the optional Dome on top. The box itself is lined with a waterproof coating to keep liquids from leaking out.
Do you see the perforations at the front of this box? You can leave this part in place or remove it if you have an older cat to make it easier for them to enter or exit. I left it in place.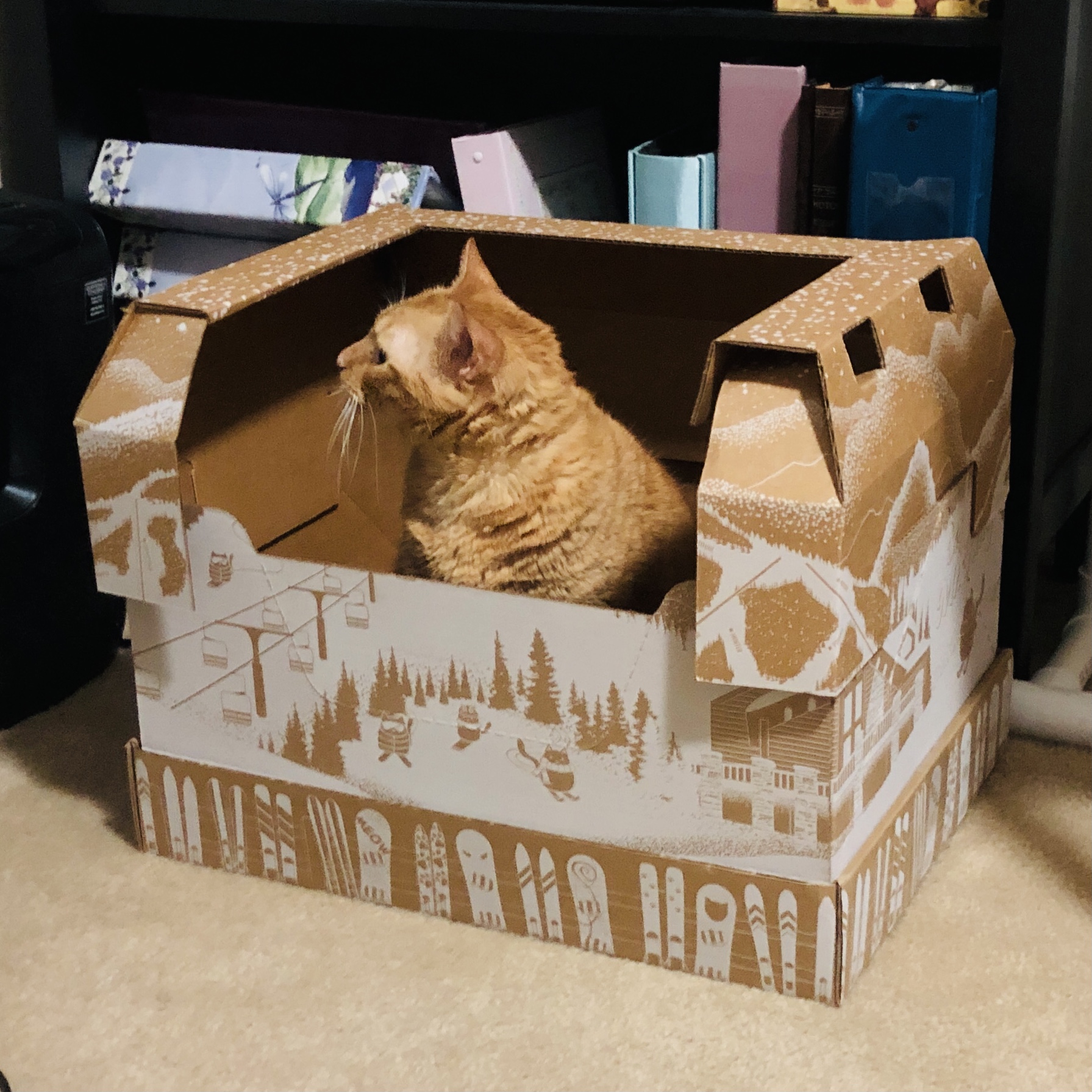 I set it aside for a few minutes before adding the litter and Sunny decided she liked it as a house/ski chalet.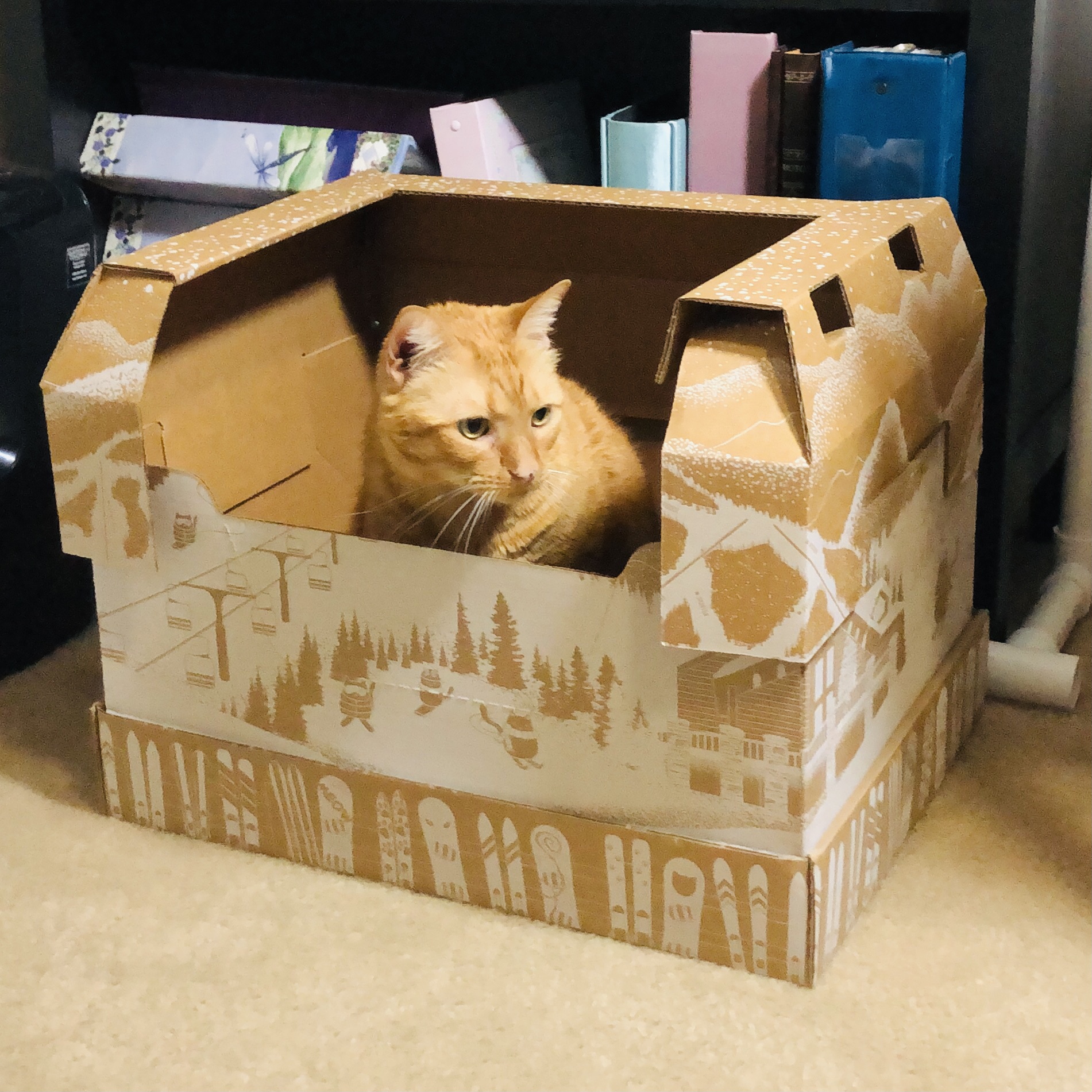 The box measures 19″ x 15″ x 10″ and with the dome the height increases to 15″. The box will work for cats up to 25 pounds.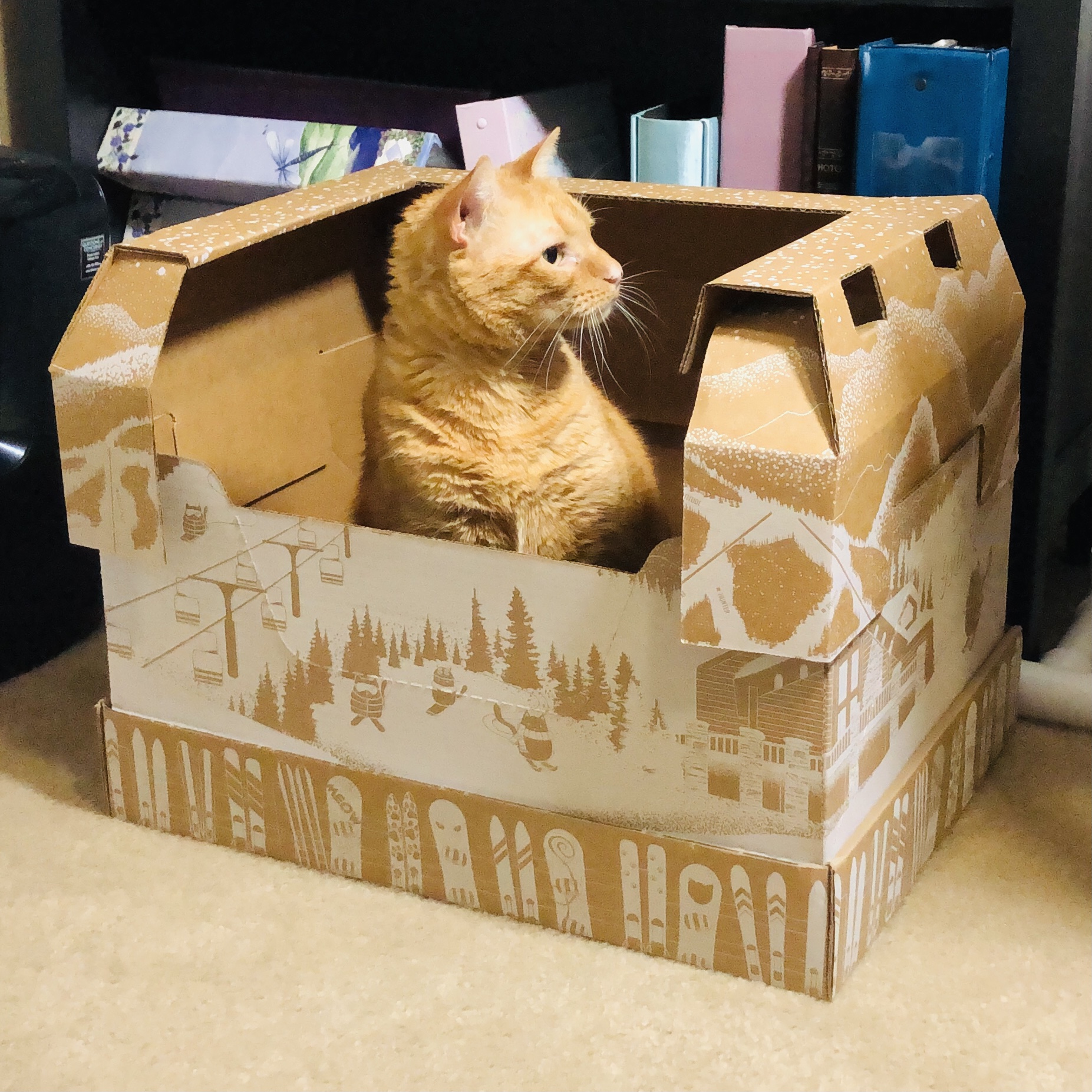 OK Sunny, time to add litter and see how it goes.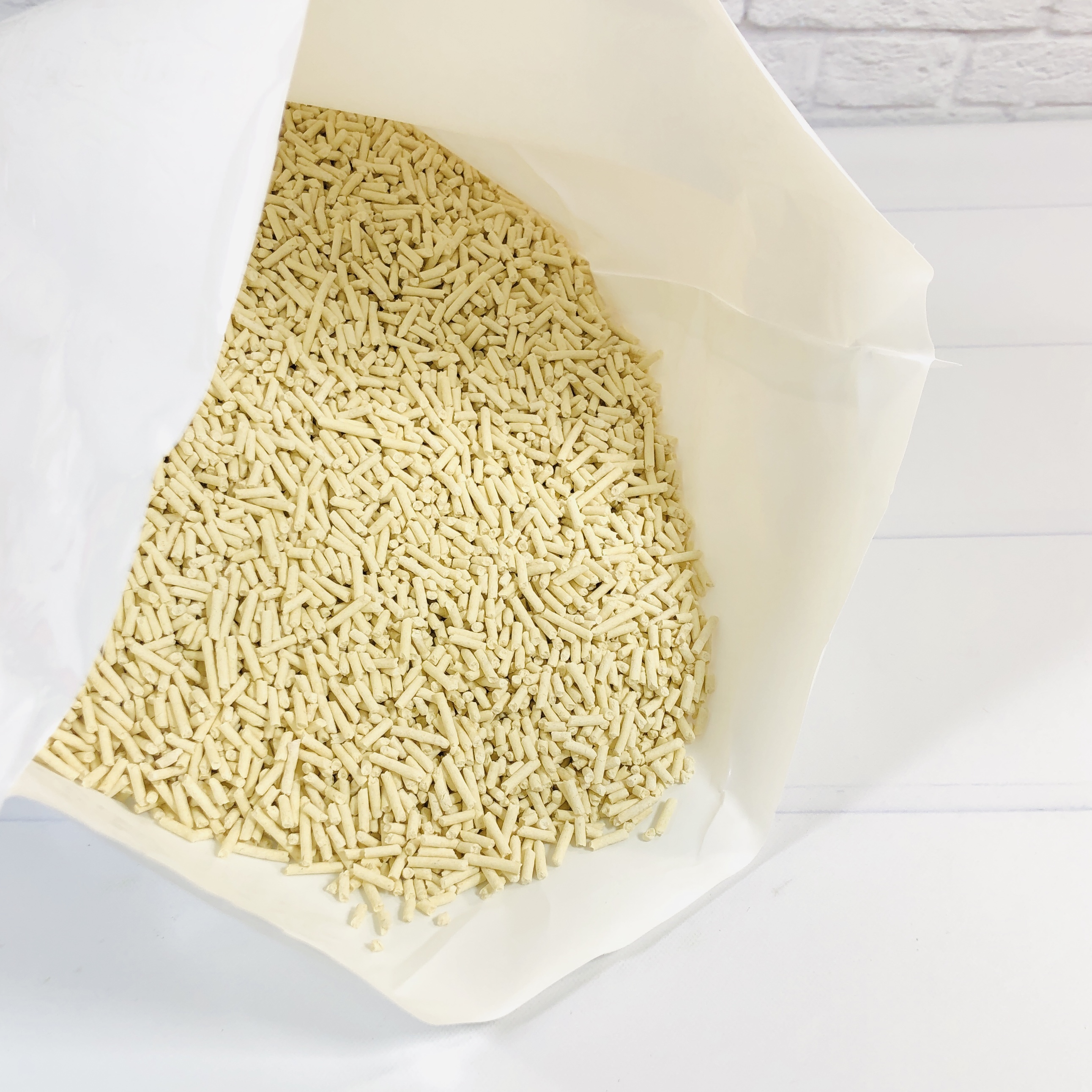 There are 4 types of litter to choose from: silica, fine-grain silica, clay, and organic soy. My cats usually use clay but I decided to go with the soy.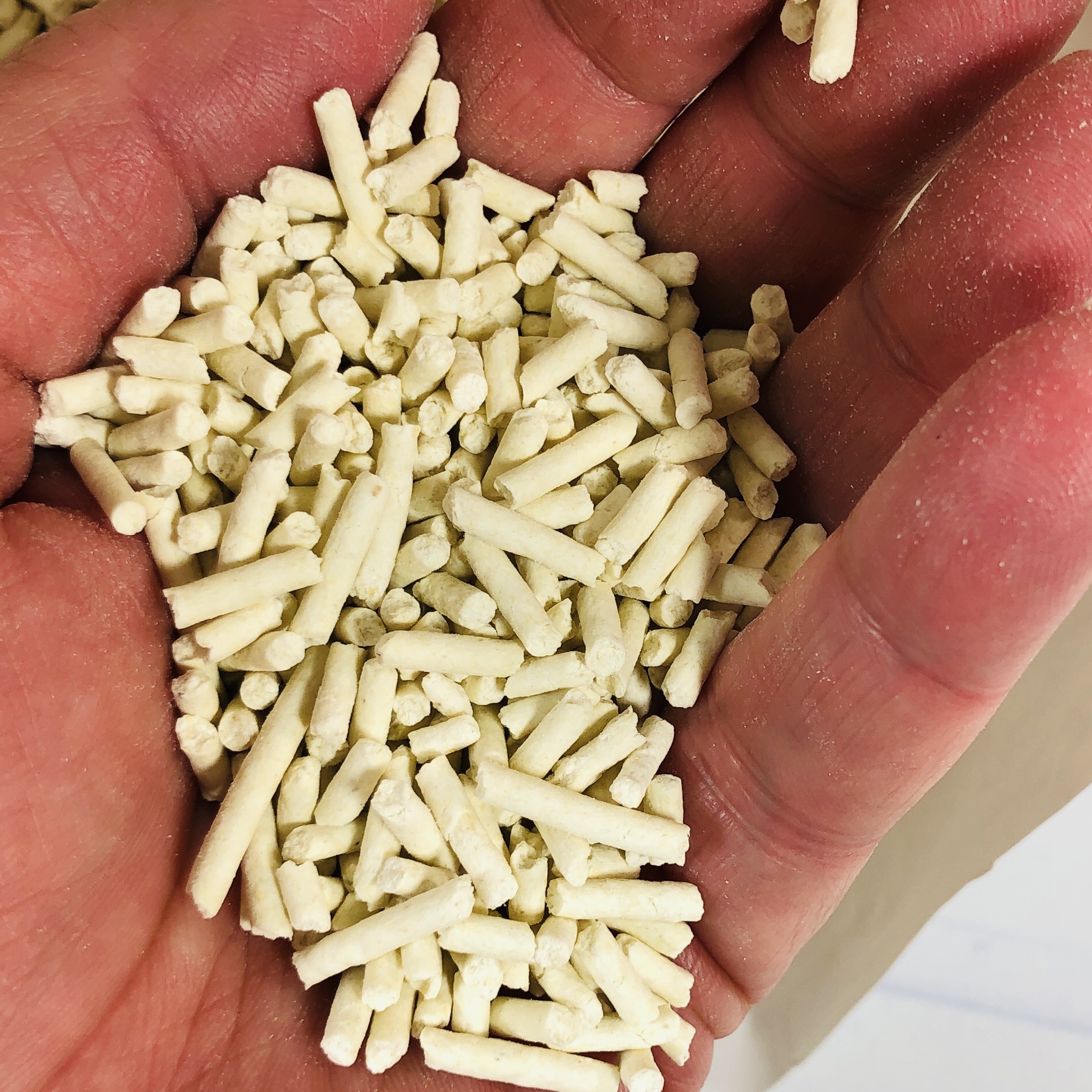 It is plant-based with microbial odor control and is supposed to clump when wet, making it easy to remove waste daily.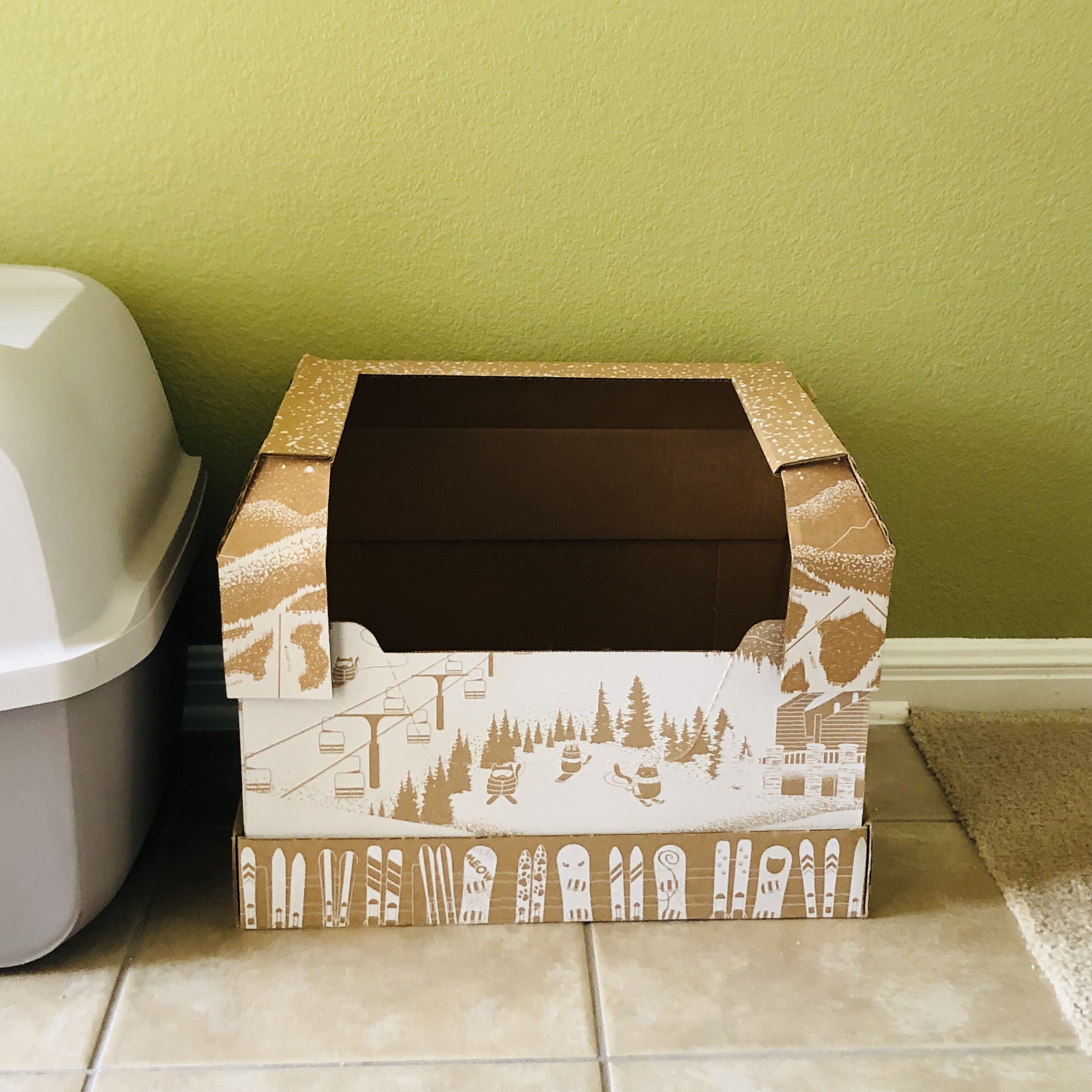 Here's my cats' new litter box, ready for service. You can see that it's a little smaller than my kitties usual box, which is next to it. If you are making the switch for good then it would be best to move the other box outside to see how your pet takes to the new one. One of my cats is super picky and won't use anything other than clay so maybe try that first if your cats have never used anything different before.
I was very happy with the convenience factor of the Kitty Poo Club box! It was easy to assemble, I only needed to watch a quick video to put together the dome, and then I just had to pour in the litter and that's it. A daily scoop of the poop is all the maintenance that's needed and at the end of the month I can recycle the box and not have to worry about getting out the hose to clean it off. I appreciate that Kitty Poo Club offers different types of litter and they even make it easy to have bags of food or other extras delivered directly to my house.
What do you think of the Kitty Poo Club box?