The Eczema Intro Box is a sampler of items from The Eczema Sample Store and features amazing skincare products from well known brands and in several product categories to help you discover products that won't set off your sensitive skin or eczema. There are two boxes to choose from, either the one in this review or the Eczema Baby Sample Box and both boxes are $45 each. There is a Seasonal Subscription Box coming in Spring 2021, so make sure to sign up for the waitlist to be notified when that goes live! Here's some info about their mission from Stephanie, the company's founder:
No matter a person's age, skin color, allergies, condition of their eczema, or income, we are here to make the process of find the best skin care products easier and more cost effective for those with eczema and other skin conditions. Whether you want to try more traditional companies or some of the latest organic products on the market, our aim is to help you find the best products for you.
DEAL: Get $5 off your first box! Use coupon code HELLO.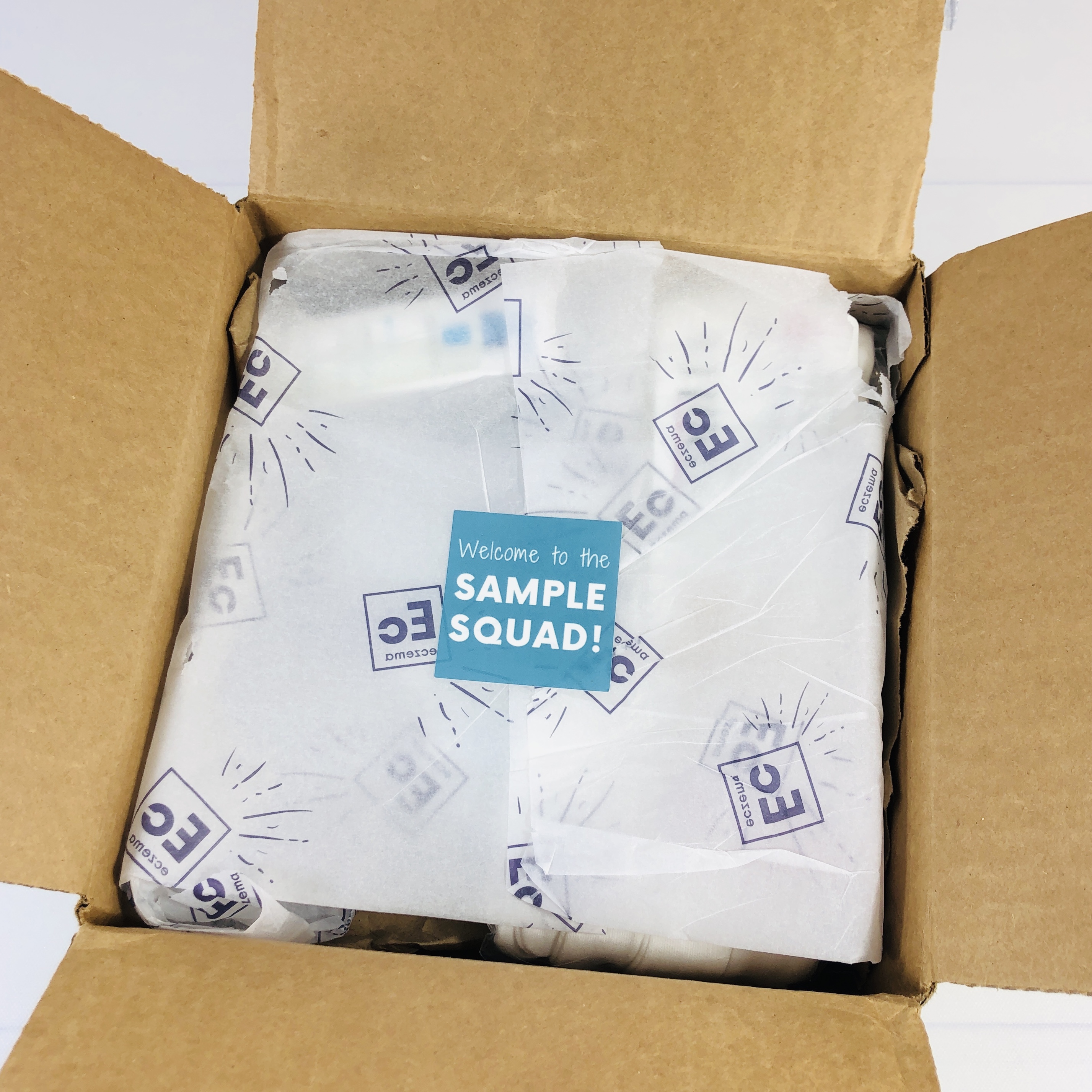 This is my first box from The Eczema Sample Store and probably their first one ever as they are the new kid in town. The products in the box are meant to be gentle for those who have sensitive skin but consult your doctor if you have questions or concerns. As for me, I suffer from rosacea and was recently diagnosed with what is basically eczema of the scalp, so I prefer non scented items when possible.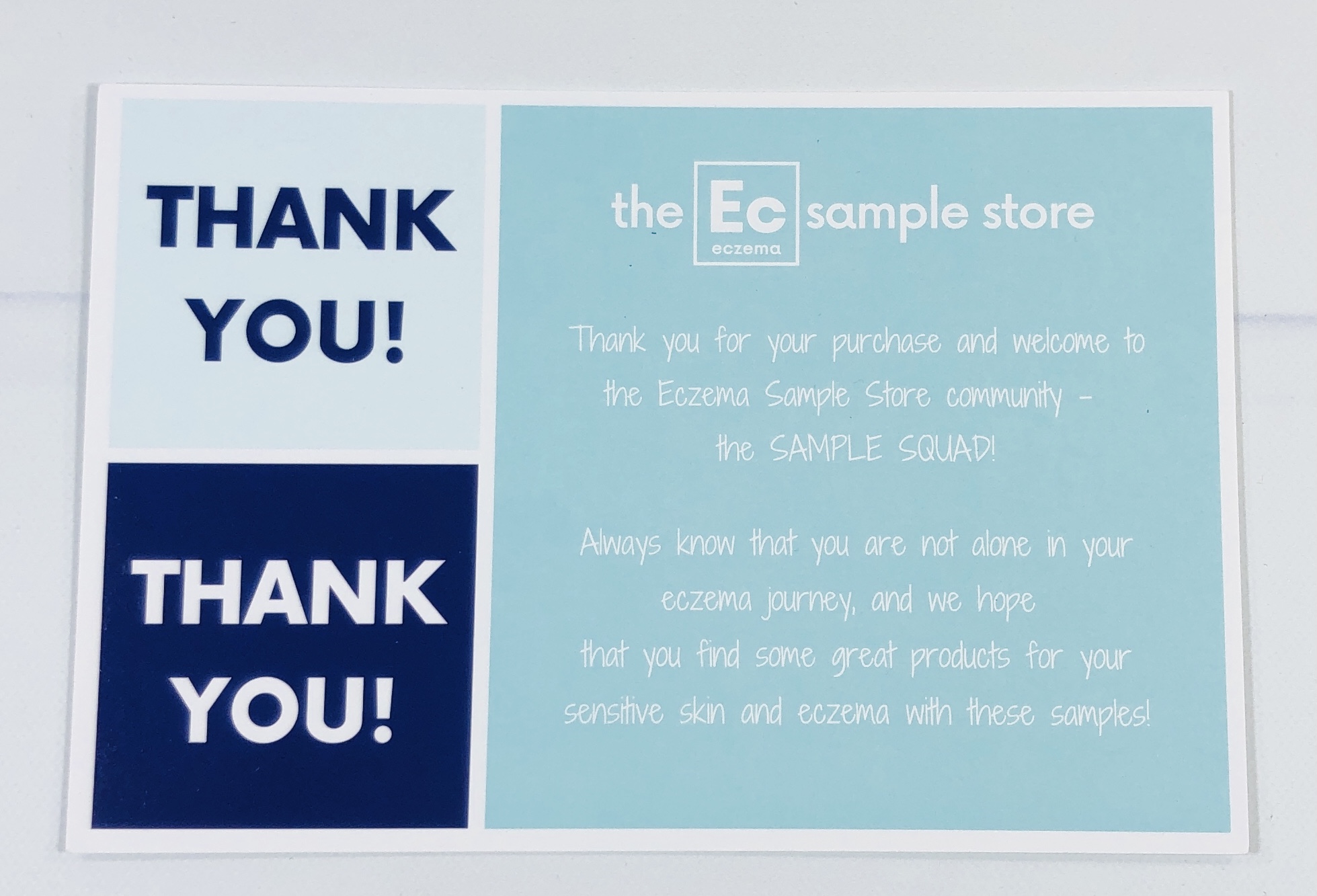 I received a thank you card that welcomed me to the community.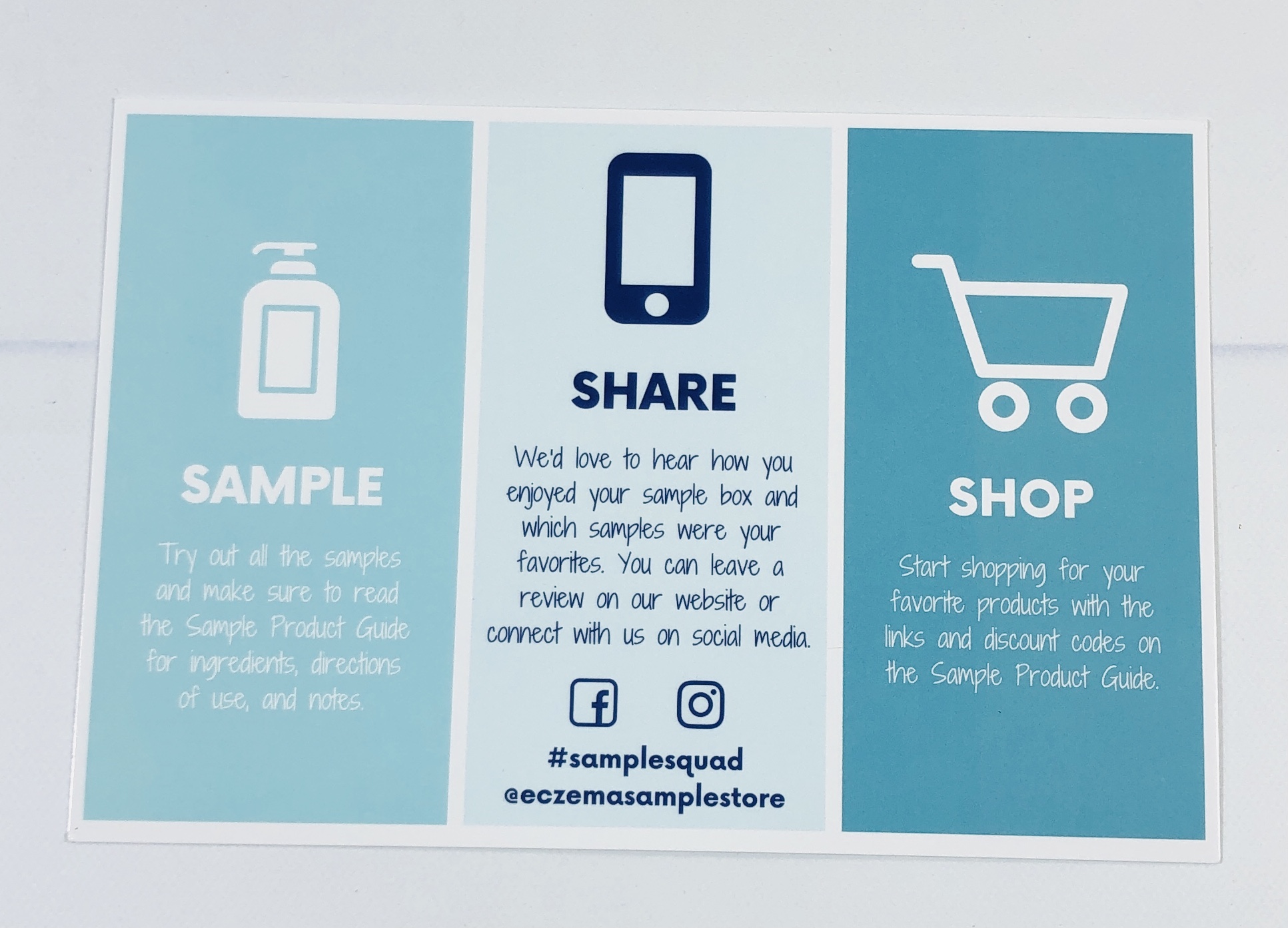 The back of the card reminded me to read the Sample Product Guide for directions and asked for feedback on samples.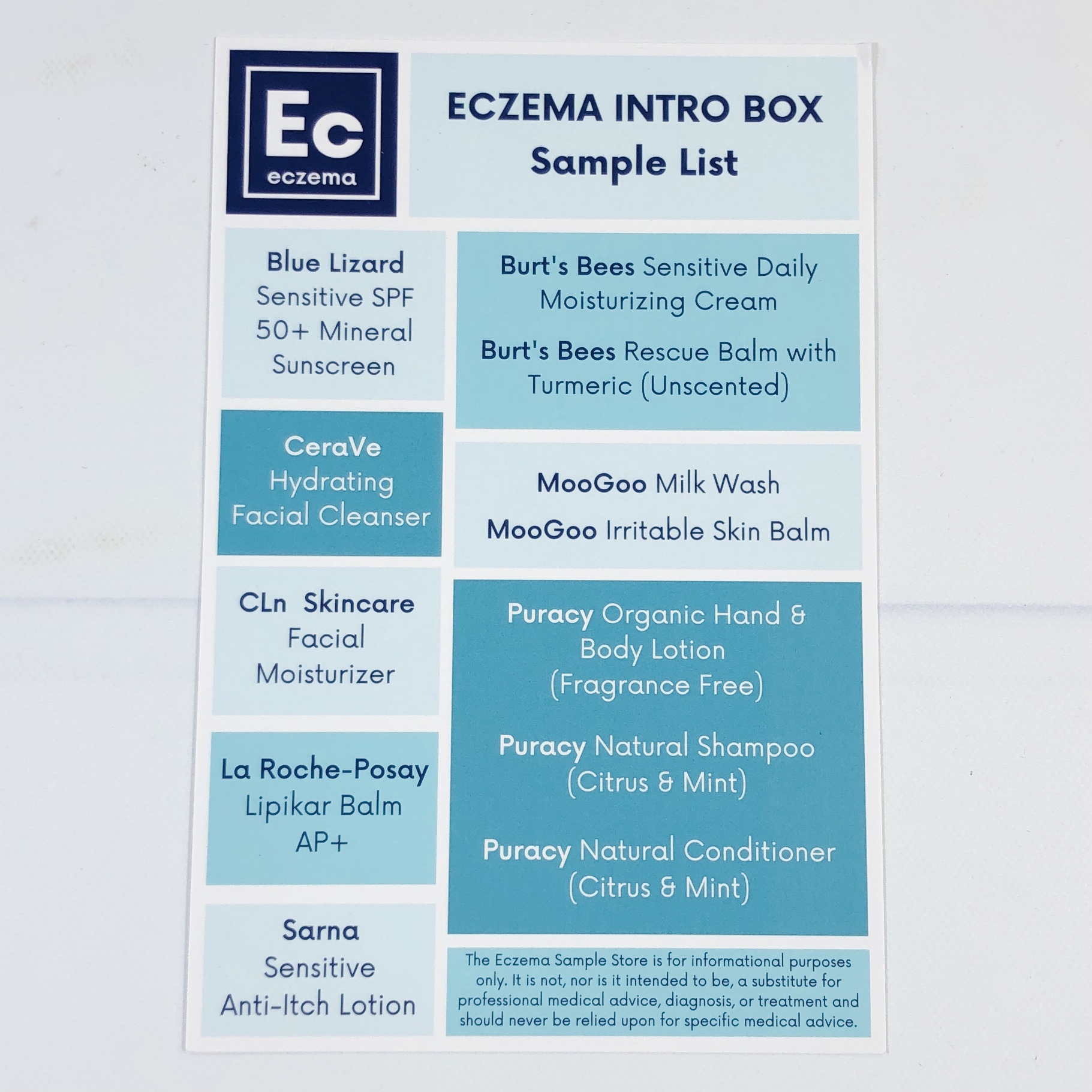 There was a second card that listed the samples in this box.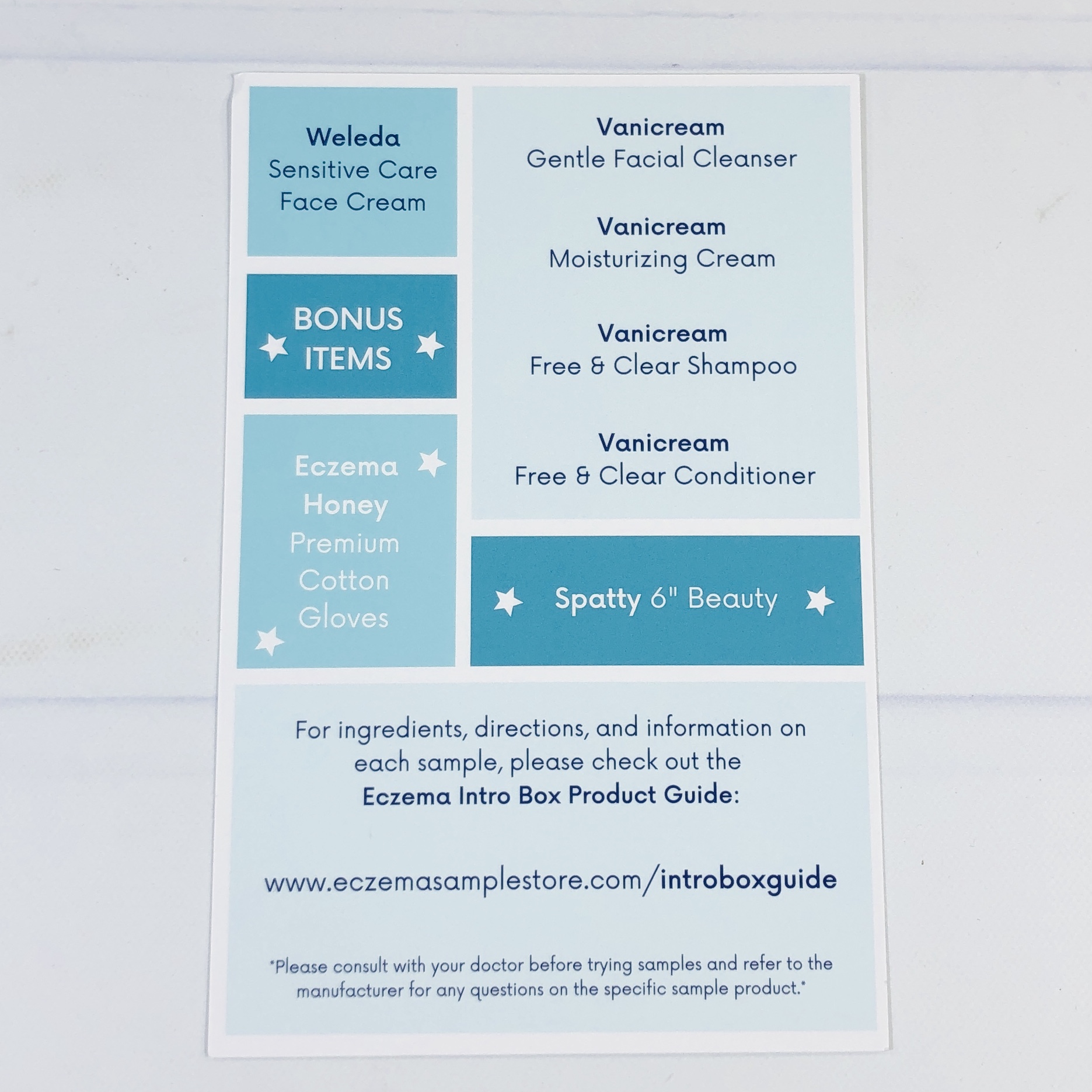 You can also find a guide on the website and it is super helpful.
Presentation was simple with the items packed into the shipping box and wrapped in tissue paper. Everything arrived in perfect condition.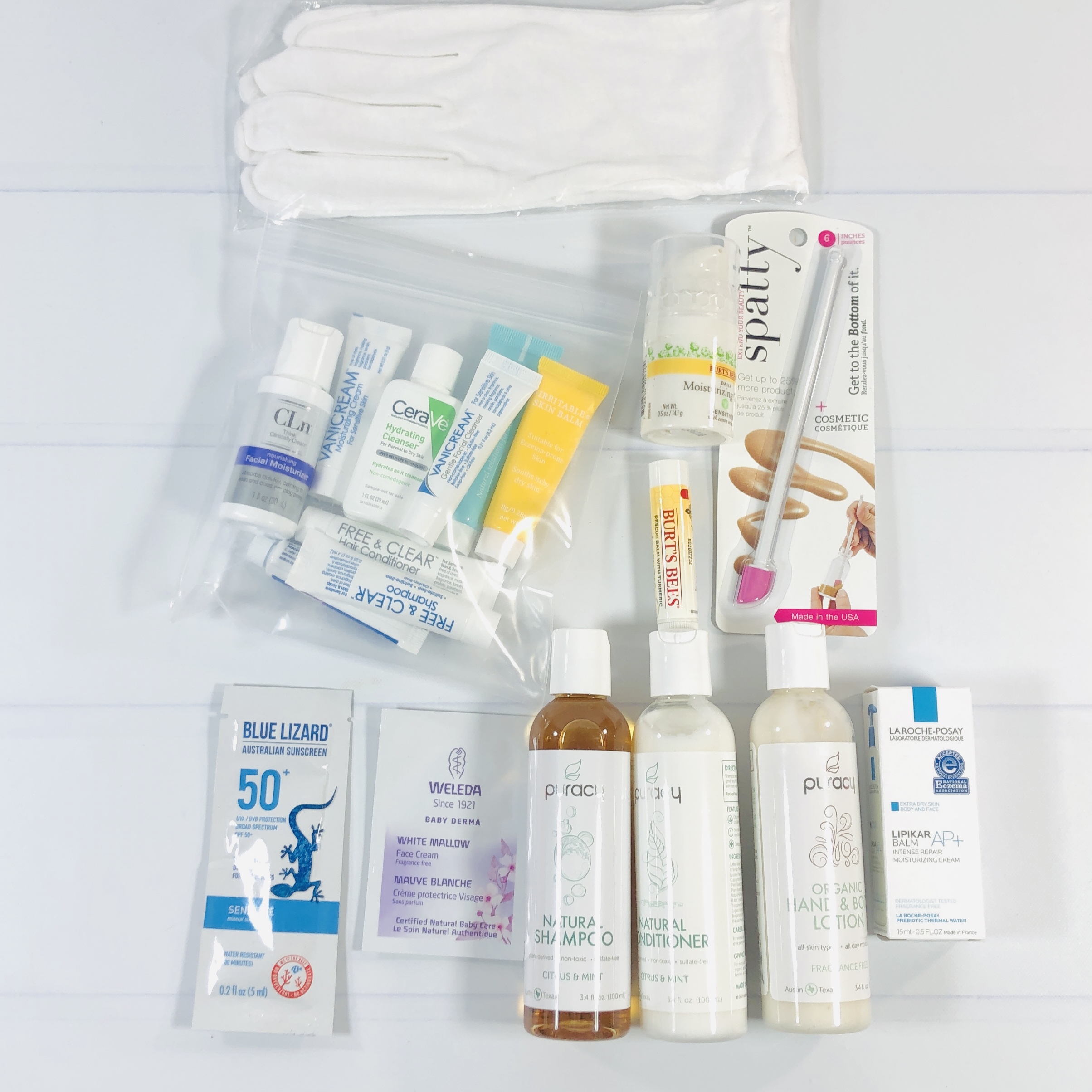 Not only did I find samples in the box, but there were some larger items too!
Everything in my box!
Puracy Natural Shampoo in Citrus & Mint ($2.76) and Puracy Natural Conditioner in Citrus & Mint ($2.76) I thought these were full-sized products at first as they are definitely not small samples! This shampoo and conditioner duo are not scented with perfume, although they do have some essential oils, which don't seem to be a problem for me. They are also considered "clean" and you won't find parabens, SLS, dyes, or petroleum products. They have a light scent, nothing heavy, and they lathered well and the conditioner worked well for my fine hair. You can find this size at the Puracy website for $4.99 each.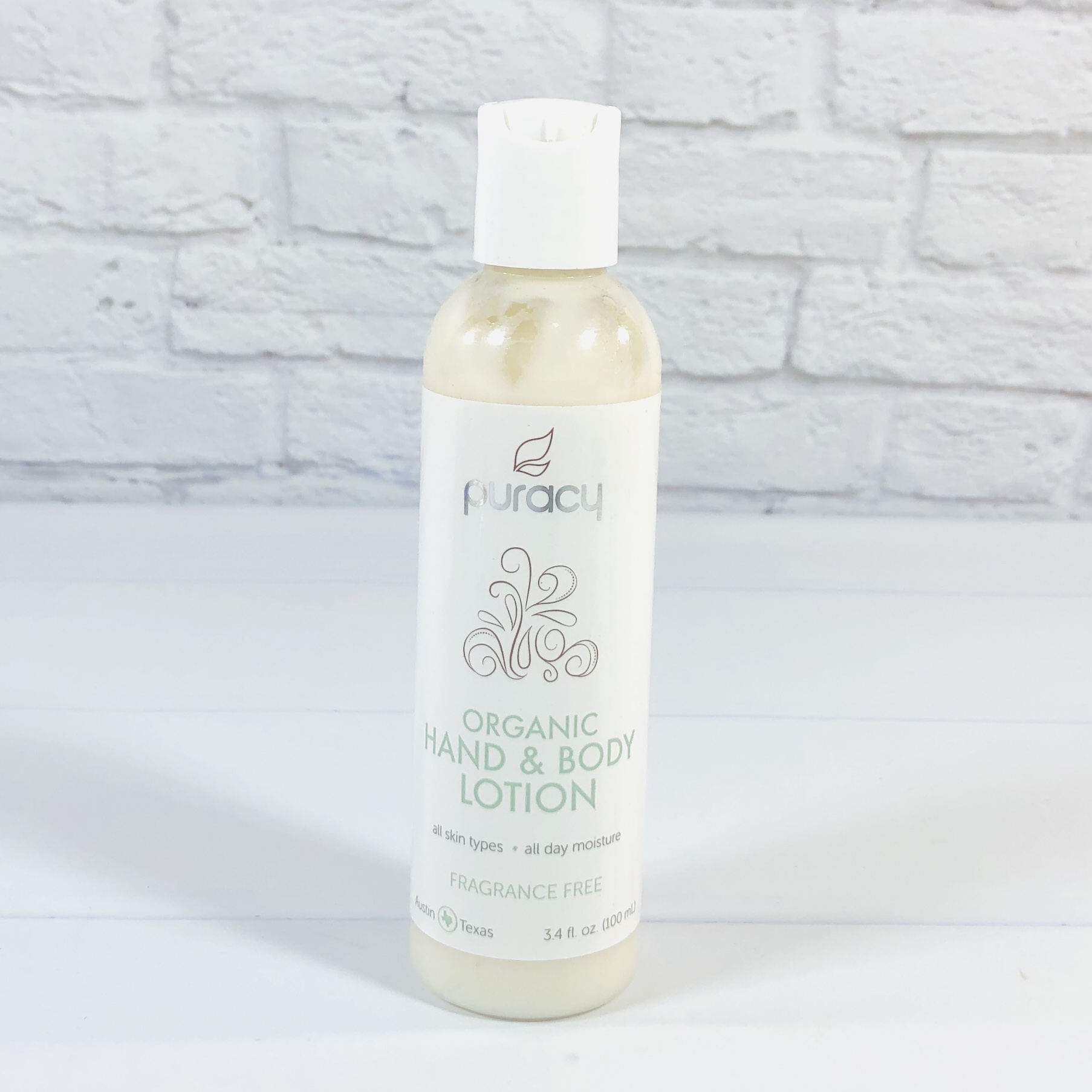 Puracy Organic Hand & Body Lotion ($3.96) Again, you can find this size bottle at the brand's website for $4.99. This is a hand and body lotion that is fragrance-free and very moisturizing. It looks like this one has gone through several upgrades and this current version has a safflower base instead of coconut so that it doesn't smell like much of anything. I generally don't have a problem with fragranced body products but there was that one winter when I suffered from eczema so badly I bled and it turned out to be a product from Bath & Body Works. I had a similar reaction to an Aveda lotion and so I understand how strongly our bodies can react when exposed to something that might not hurt others.
Burt's Bees Rescue Balm with Turmeric ($4.39) I typically forget to apply lip balm during the day but you better believe I won't skip it before bed. This version is fragrance-free and has turmeric to help heal dry lips.
Burt's Bees Moisturizing Cream ($4.99) seemed more like a lotion than a cream, as it is water-based and runny. Sunflower seed oil, cotton blossom extract, and zinc oxide were also near the top of the ingredients list. The scent is light and kind of nutty and the lotion didn't leave my skin greasy.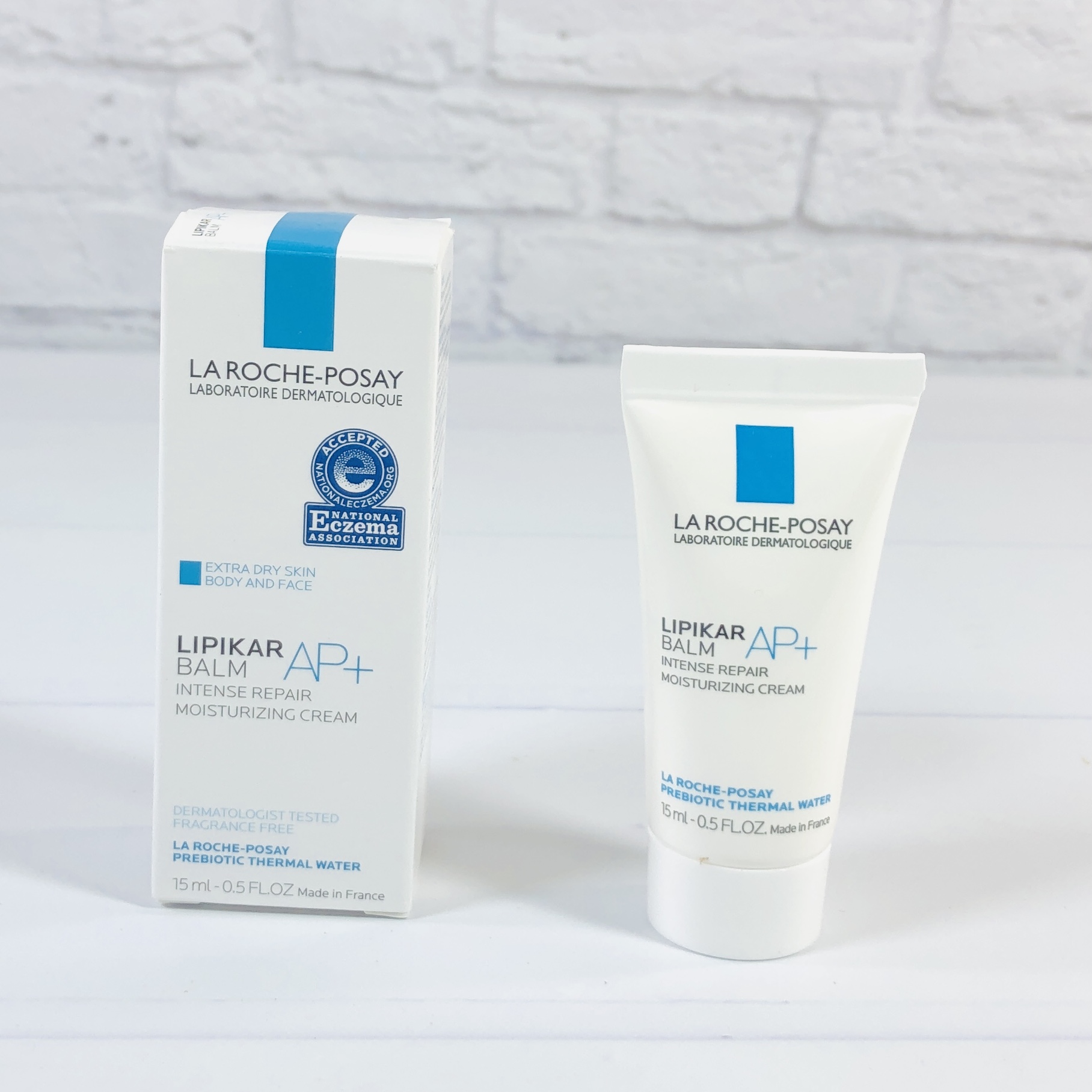 La Roche-Posay Lipikar Balm Intense Repair Moisturizing Cream ($1.11) Now this is creamy for sure! Shea butter, mineral oil, niacinamide, and rapeseed oil are near the top of the list in this creamy skin soother for the body that can also be applied to the face and hands. It is meant for extra dry skin and of course since it is winter it is a great option for those of us fighting dehydrated skin.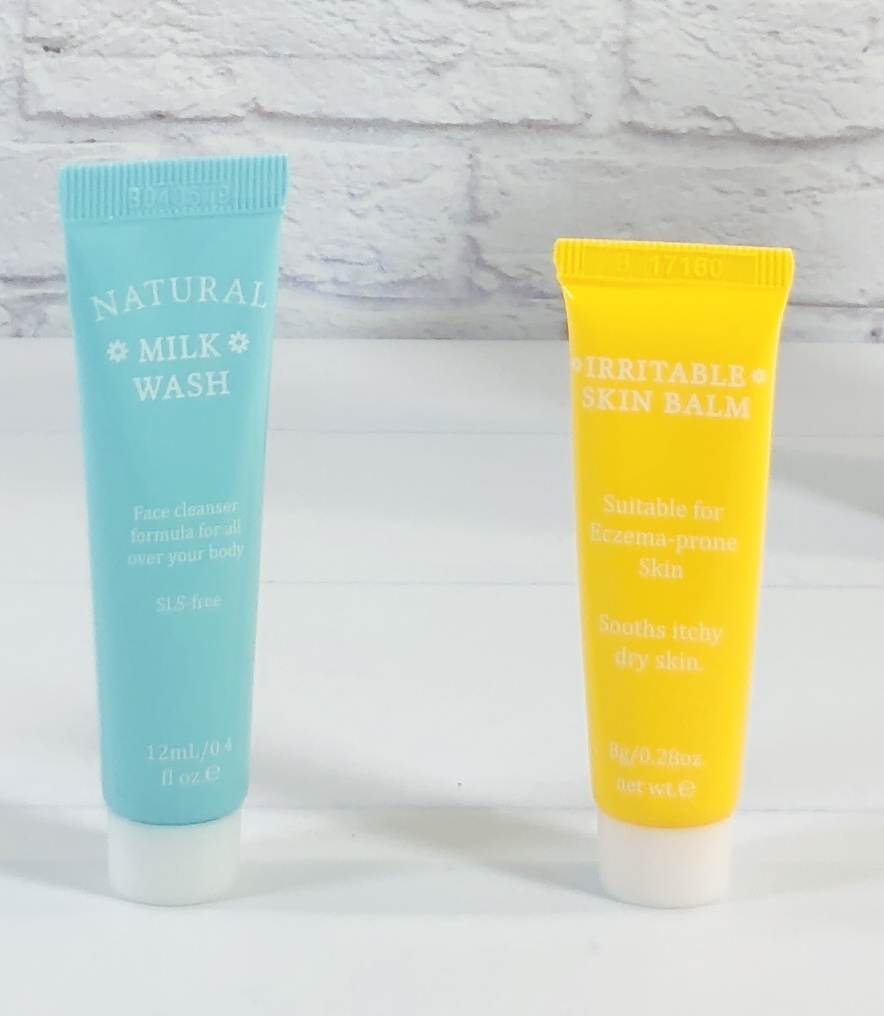 MooGoo Milk Wash (39¢) MooGoo makes a body cleanser that is gentle enough for the face because skin is skin. Frangrance is the last ingredient and I didn't even realize this was scented as it just smells like other sensitive-skin cleansers, kind of neutral. I used this on my body by applying to a shower pouf and I thought it was very sudsy yet gentle.
MooGoo Irritable Skin Balm ($1.10) is a creamy lotion that is supposed to soothe rashy skin with sweet almond and olive oils plus chamomile and aloe. There is a light scent thanks to the herbs and plants and I like it. I thought it was absorbed really quickly without leaving a greasy feeling behind.
CeraVe Hydrating Cleanser ($0.79) is my daily cleanser and was recommended by my dermatologist. On her advice I also use this brand's SPF moisturizer and nighttime moisturizer and my daughter uses their products too. This is a non-foamy cleanser and I use it after removing my makeup, a second cleanse if you will, and it is what I use in the morning.
CLn Facial Moisturizer ($10.29) I have never heard of this brand before but they make gentle cleansers for people with sensitive skin and all of those skin woes that go along with it. This moisturizer was absorbed quickly by my skin and the scent was very light. Niacinamide and ceramide complex help build up the skin barrier while soothing irritation for relief.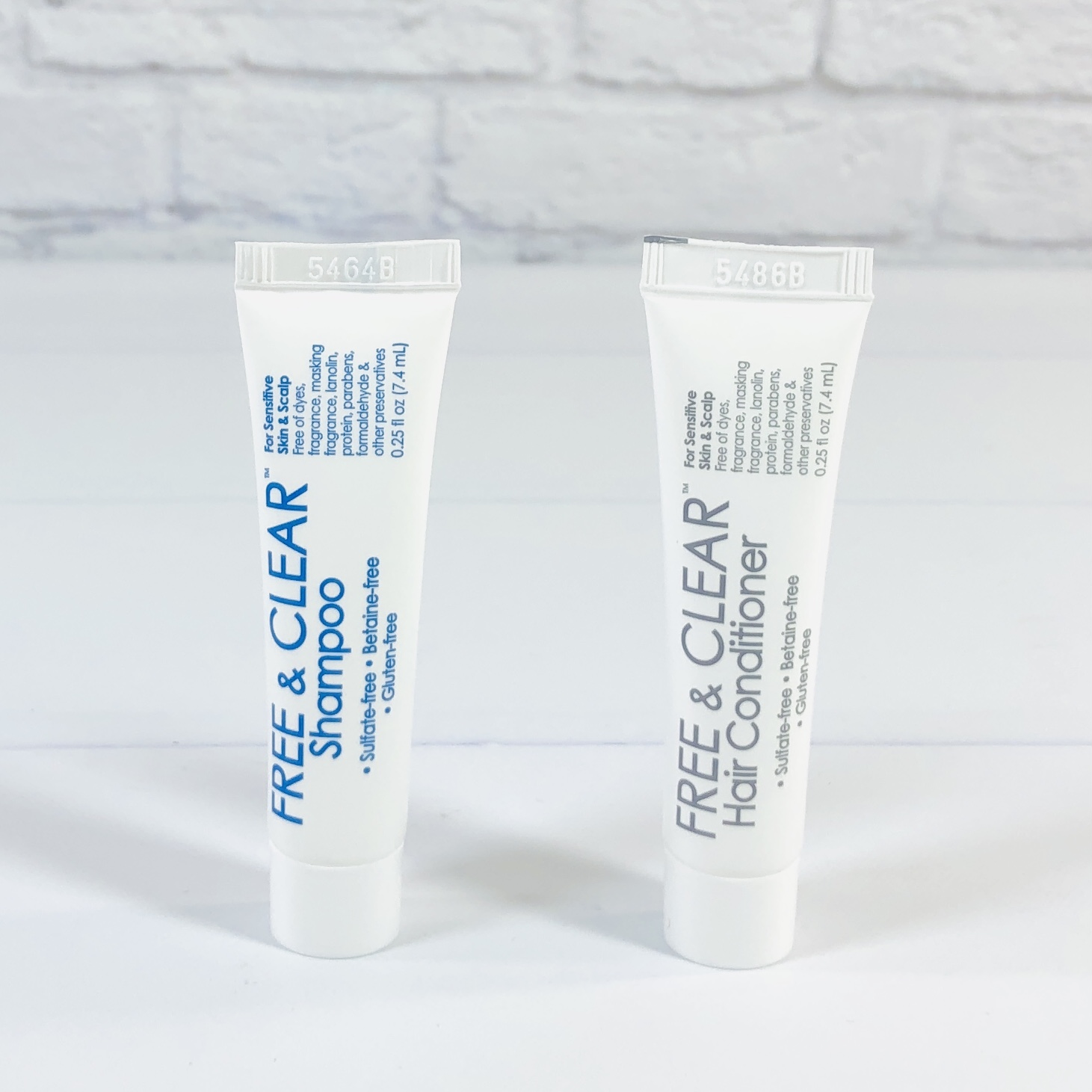 Free & Clear Shampoo ($0.20) and Free & Clear Conditioner ($0.20) Y'all, I just had the worst time with my scalp. For months it was itchy, irritated, and had all kinds of horrible stuff going on and it seemed to be falling out. I even stopped styling it. I had to tough it out for a couple of months before my appointment and my scalp was so bad that the derm took a biopsy. I expressed my concern that my regular shampoo and conditioner might be the problem and she gave me samples of this duo and within a couple of days my scalp was so much better. I went back after two weeks to have my suture removed and my doc said my scalp looked dramatically better and I have already purchased the full sizes of both of these products and even the styling gel. The shampoo can be hard to work through the scalp but it helps if you wash, rinse, and repeat. The conditioner worked well too and my scalp seems to be less oily now. If you don't need a sensitive scalp shampoo then this may not be your fave but it has been a lifesaver for me.
Vanicream Gentle Facial Cleanser ($0.23) I pretty much stick to CeraVe but have wanted to try Vanicream and it worked really well to remove makeup. While CeraVe isn't bubbly at all, Vanicream managed to lather somewhat and I felt like it removed my makeup without leaving my skin dry or irritated.
Vanicream Moisturizing Cream ($0.16) Again, while I am happy with my CeraVe moisturizer, this cream is probably better for my skin in the winter, when it tends to be drier here in my area. It was creamy and thick but not greasy and left my skin feeling soft.
Sarna Anti-Itch Cream ($0.27) is an anti-itch lotion to help relieve irritated skin without steroids. The main ingredient, pramoxine hydrochloride, is a topical anesthetic and helps itchy spots. It wasn't greasy and I didn't detect any scent.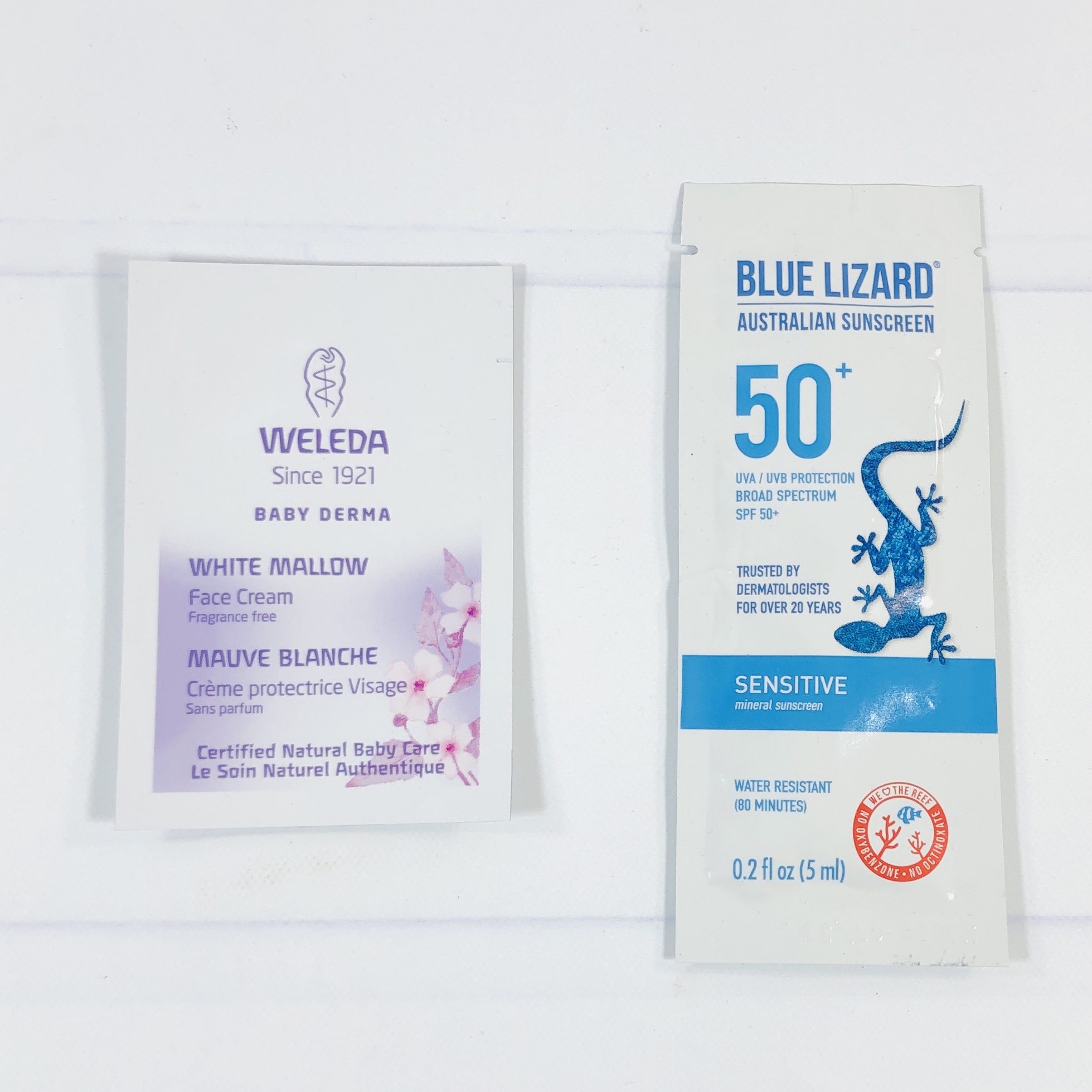 Weleda Baby Derma (44¢) Like the other lotions in this box, this one is fast absorbing and probably the most occlusive of the bunch. It has a gentle scent but without the use of perfume. Sesame seed oil, coconut oil, and beeswax are in here and it left my skin feeling very moist.
Blue Lizard Australian Sunscreen ($0.57) One year my daughter had some skin thing going on while she was on swim team and her dermatologist recommended Blue Lizard and it worked well for her. I haven't tried this product yet but look forward to using when I head outside.
Eczema Honey Premium Cotton Gloves ($1.04) There were two bonus beauty tools in the box and the first was a pair of cotton gloves. They can be worn to prevent scratching or apply a thick moisturizer before bed and slip these on over top to keep the product on skin and off the sheets. They fit my large hands with no problem. They are machine washable and reusable.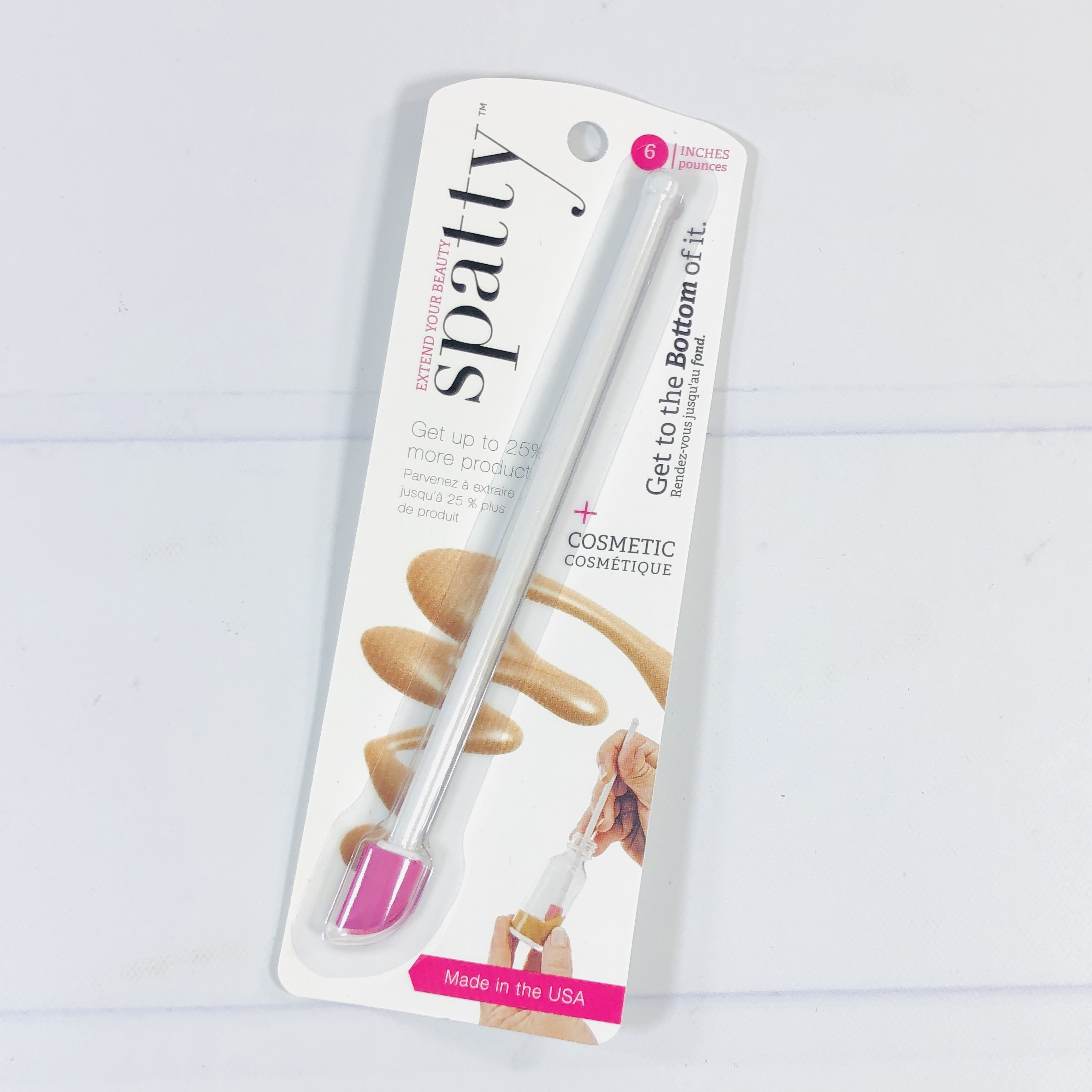 Spatty Beauty Spatula ($5.49) The second beauty item is something I always wish I had but didn't know existed – a mini spatula!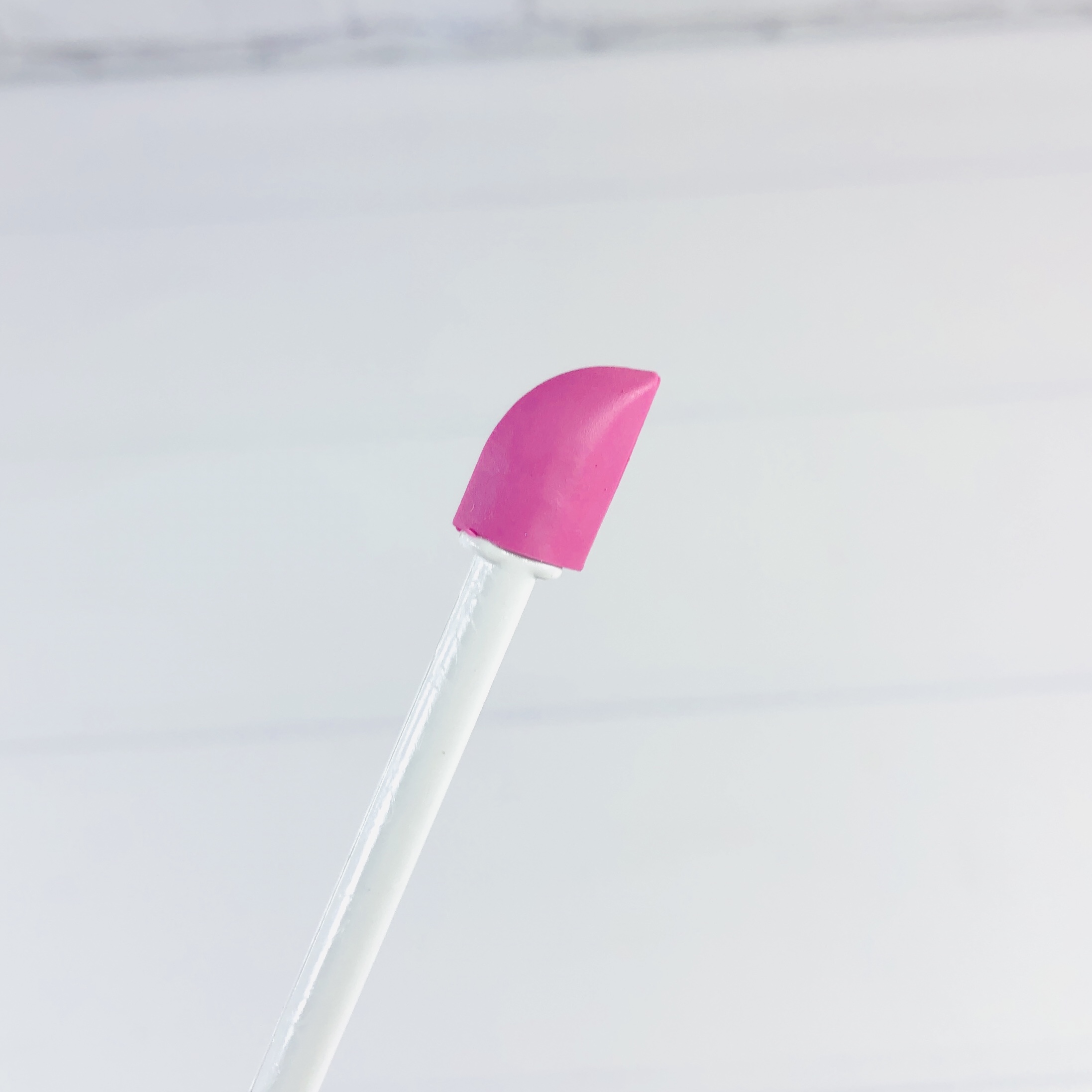 It has a 1/2″ silicone spatula head to get into little jars of lip-gloss or foundation or that super expensive face lotion. But get this – you can also get Spattys for your kitchen or craft room or tool box! It's dishwasher safe and such a cute idea – why didn't I think of that?
I think that the Eczema Intro Sample Box is such a great idea for those of us who would like to try before we buy. There are so many ingredients that some people may be allergic to but that don't set off others, it's trial and error for sure. Make sure to read those labels or do a patch test depending on your level of sensitivity. This was a way for me to try several and I was excited to receive both brands I am familiar with and a lot of others that were new-to-me. The value of the items in the box was about the same as the price paid but there is even more value to me in the info on the Eczema Sample Store's website and again, exposure to brands and products that I've never tried before. I look forward to the launching of the seasonal sample box soon!
What do you think of this box?