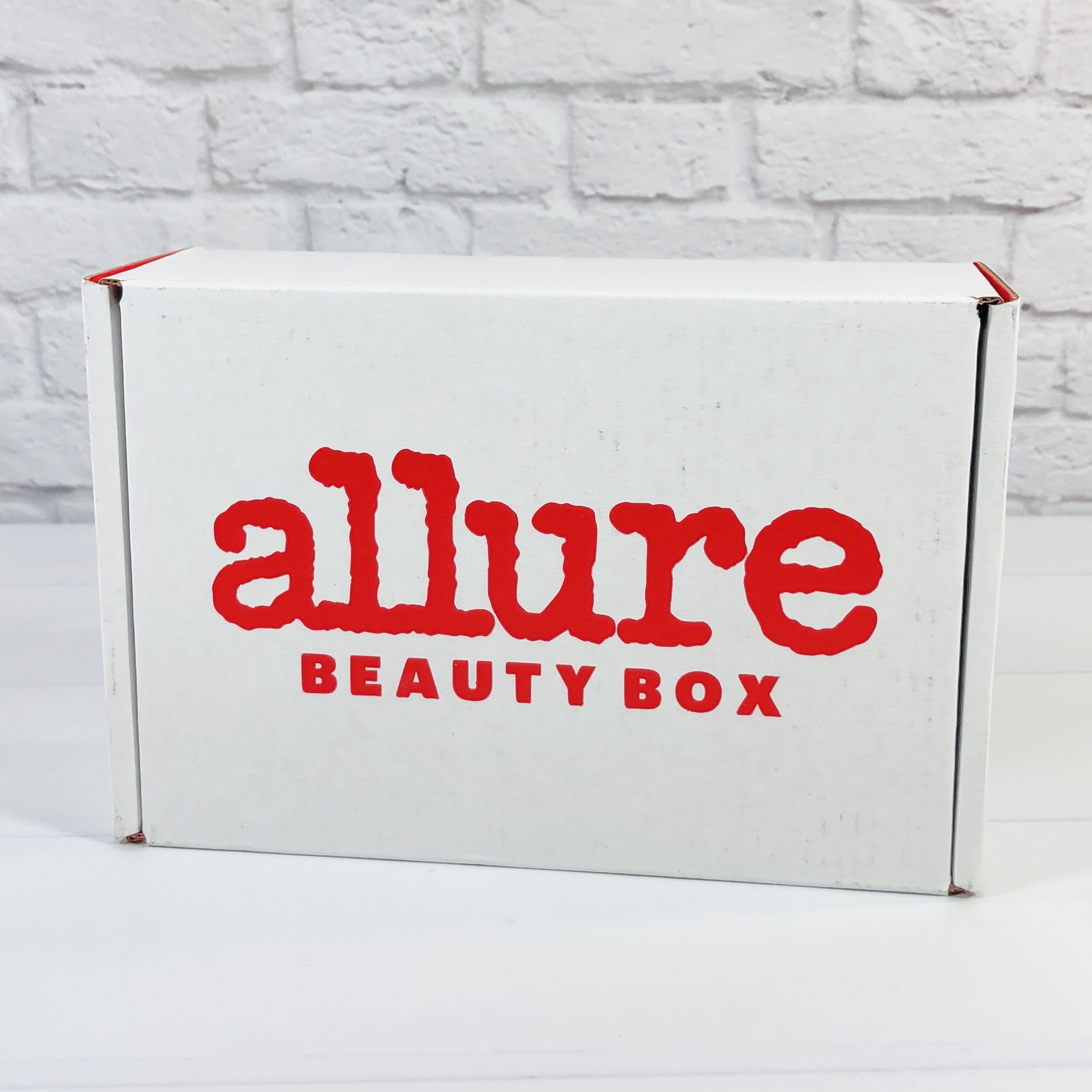 Allure Beauty Box is a monthly beauty subscription service that sends 6 or more products (at least 3 of those will be full sized) with a value of at least $100+ and is curated by the editors of Allure Magazine, who choose and test the products themselves. Allure beauty Box is $23 a month or sign up for a year and the price is closer to $21 a month. There are sometimes sponsored products in the box, plus you'll be eligible for special discounts on Allure editors' favorite luxury products and limited-edition boxes
DEAL: Sign up for the Allure Beauty Box and receive a free bonus gift!
First look! Gone is the box with removable lid, the box is now similar to other subscription shipping boxes.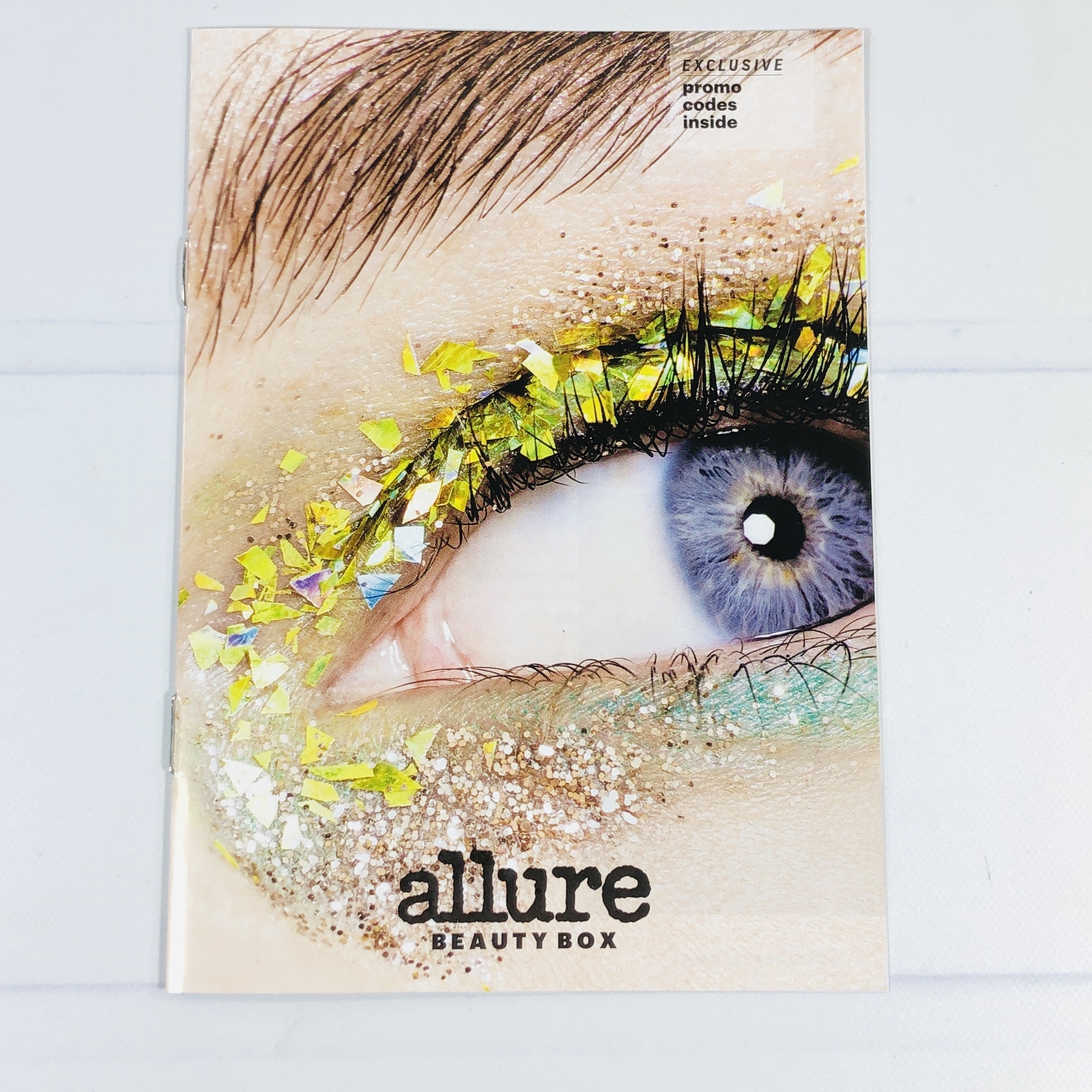 Allure is a magazine so they produce a mini-magazine with all the featured items in the box.
The magazine lists each product, the MSRP of the full-sized product, and where you can find more. Plus, you can find some discount codes for a future purchase. The theme this month has to do with hibernating, whether due to the weather or Covid, it's a toss up!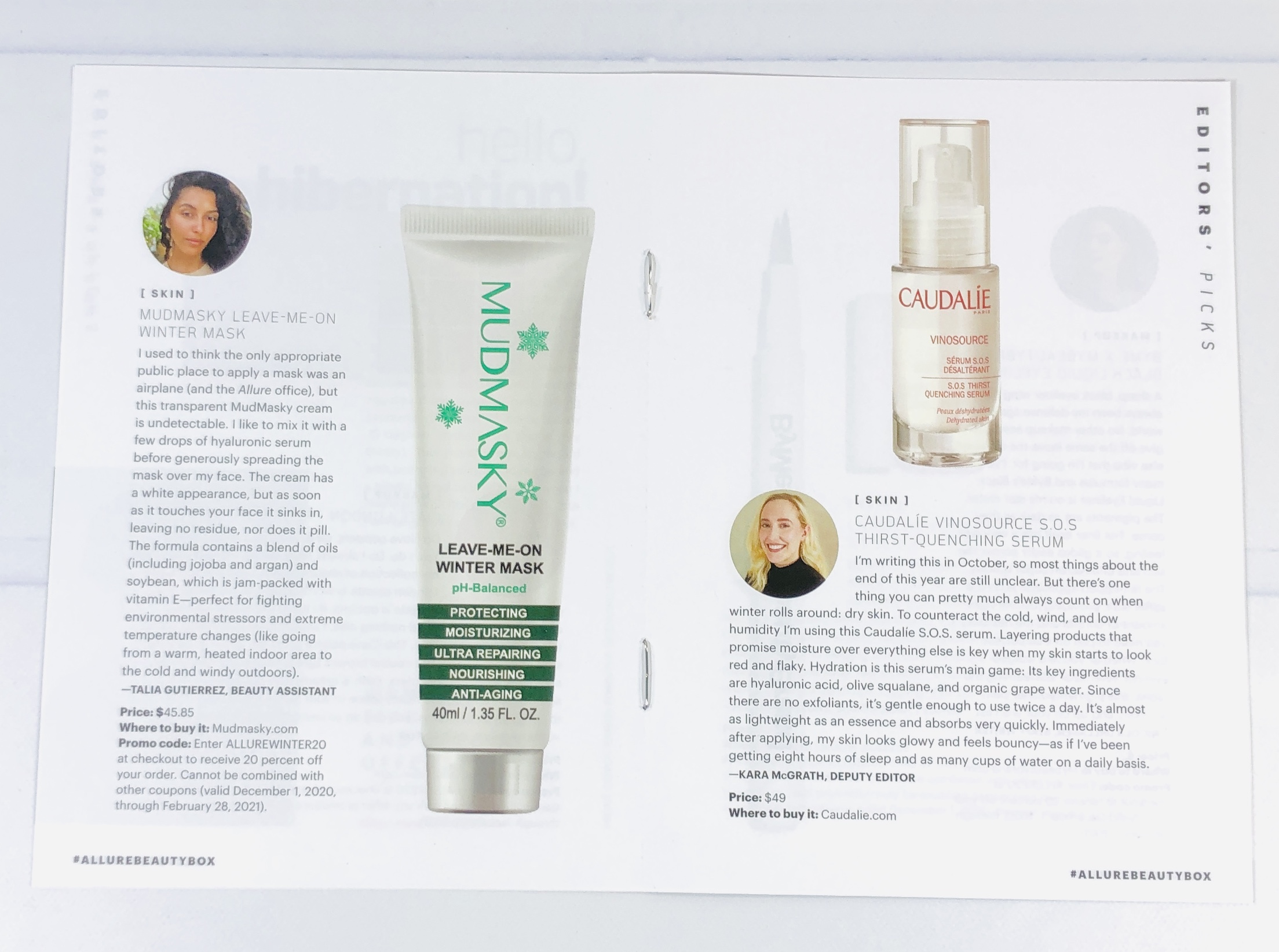 NOTE: Sometimes Allure may send a couple of variations. If it's something like a foundation they should let you know ahead of time so you can pick a shade. If it's something else then it will be a random surprise.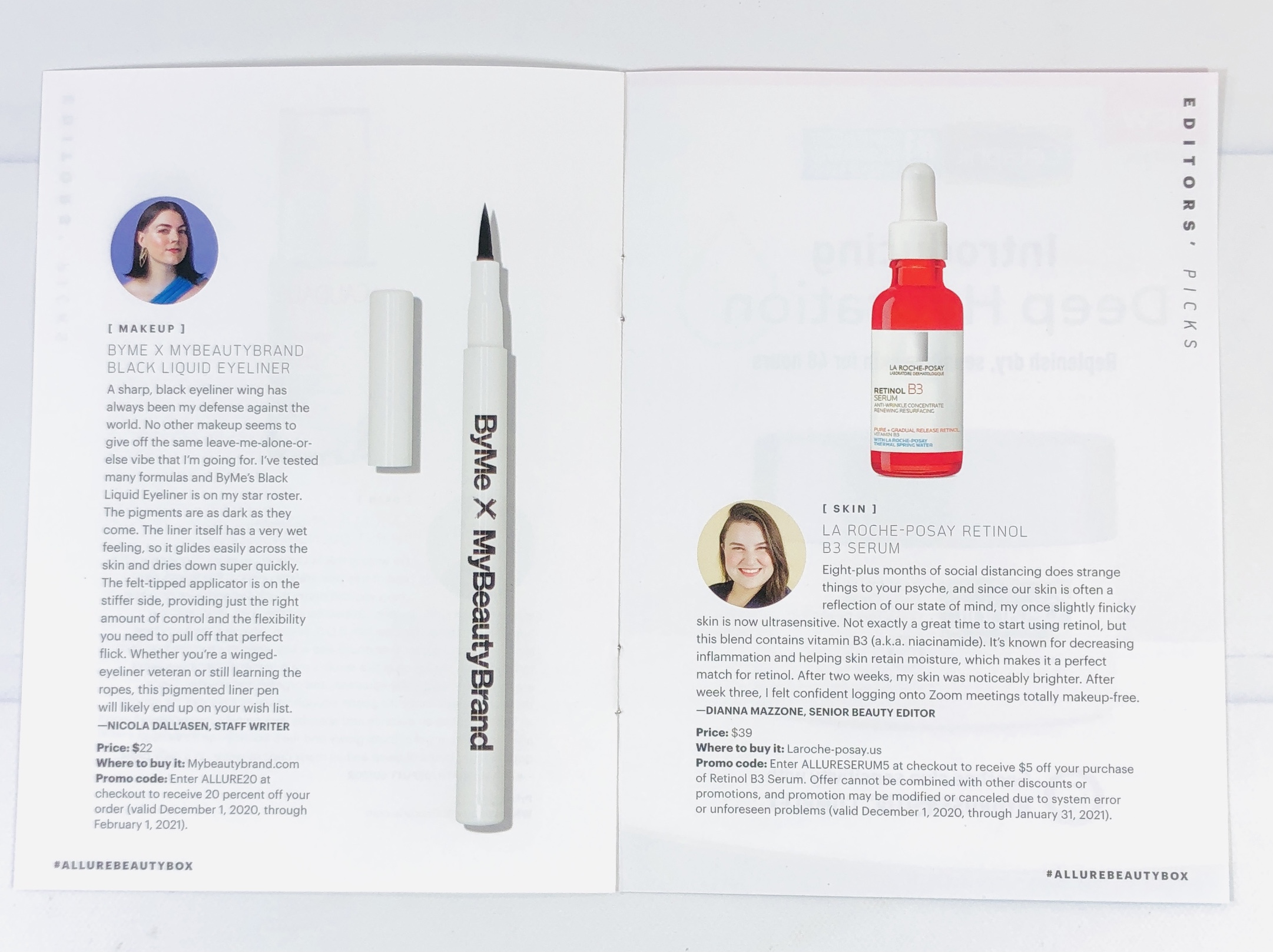 If you are a new member then your products may be slightly different, but continuous subscribers should not receive the same product twice.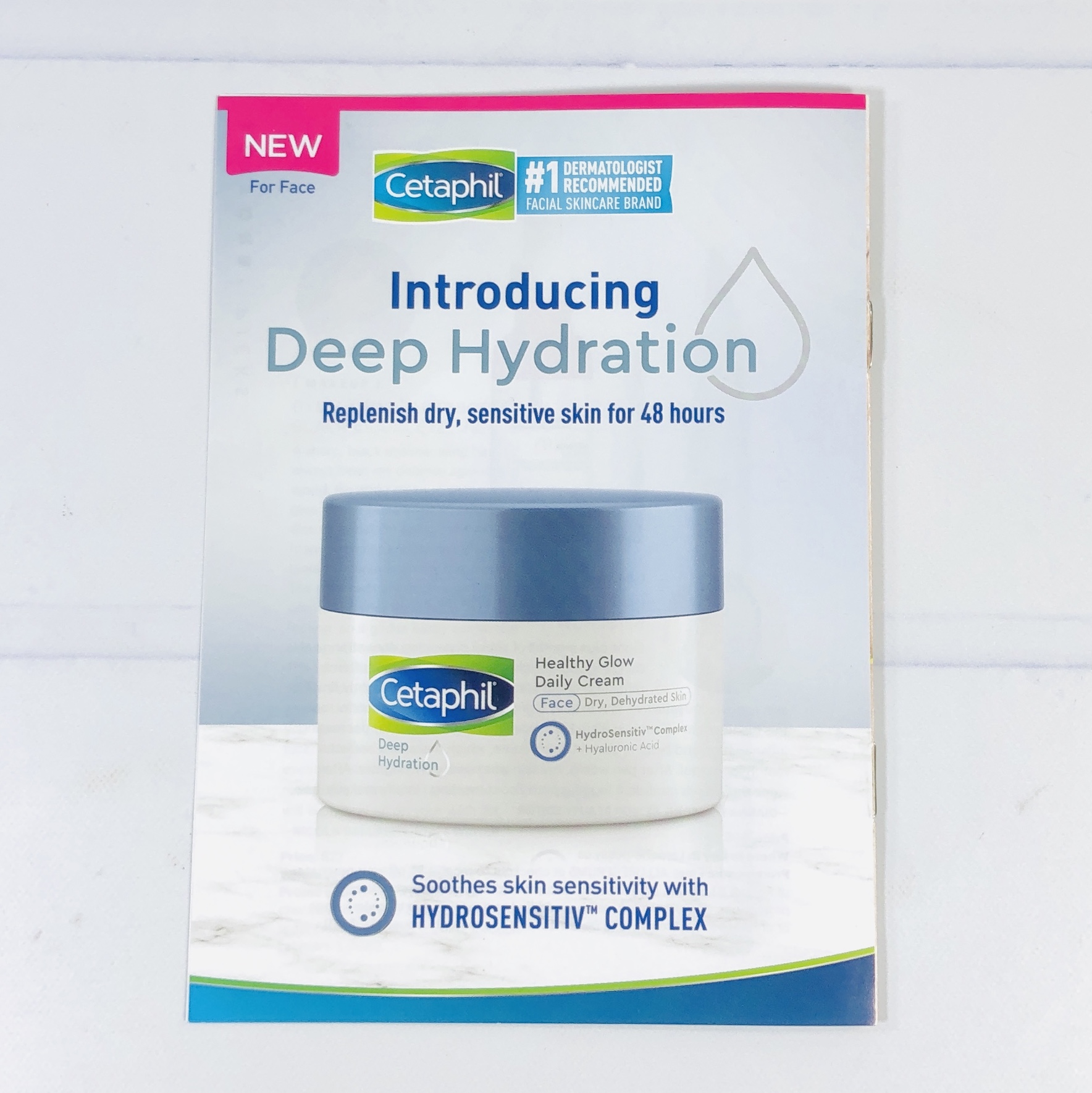 The back had an add for a Cetaphil product and it just so happens that there is a sample of this in our box.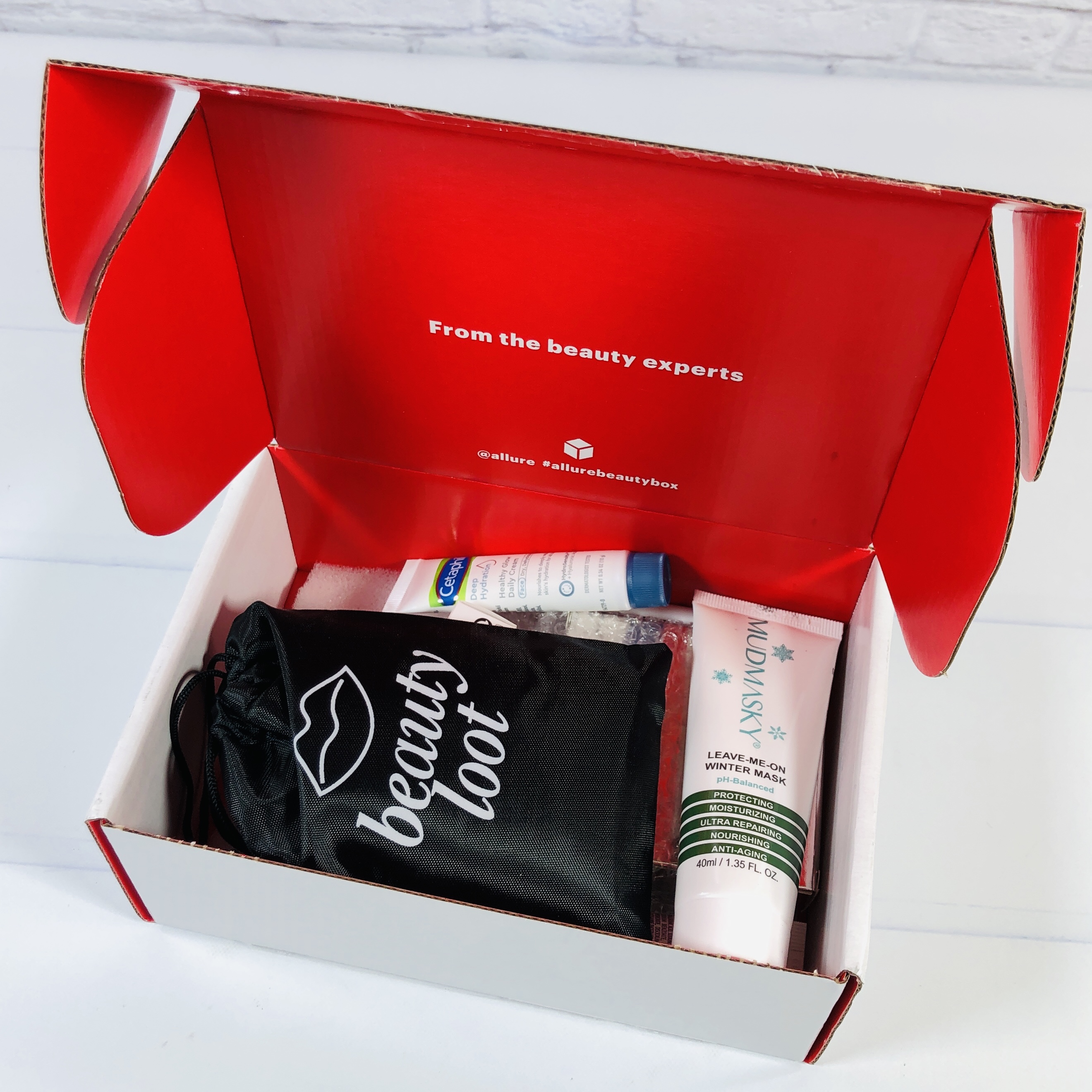 Some of the items came in individual boxes. There was a bonus bag on top, I wonder what it is?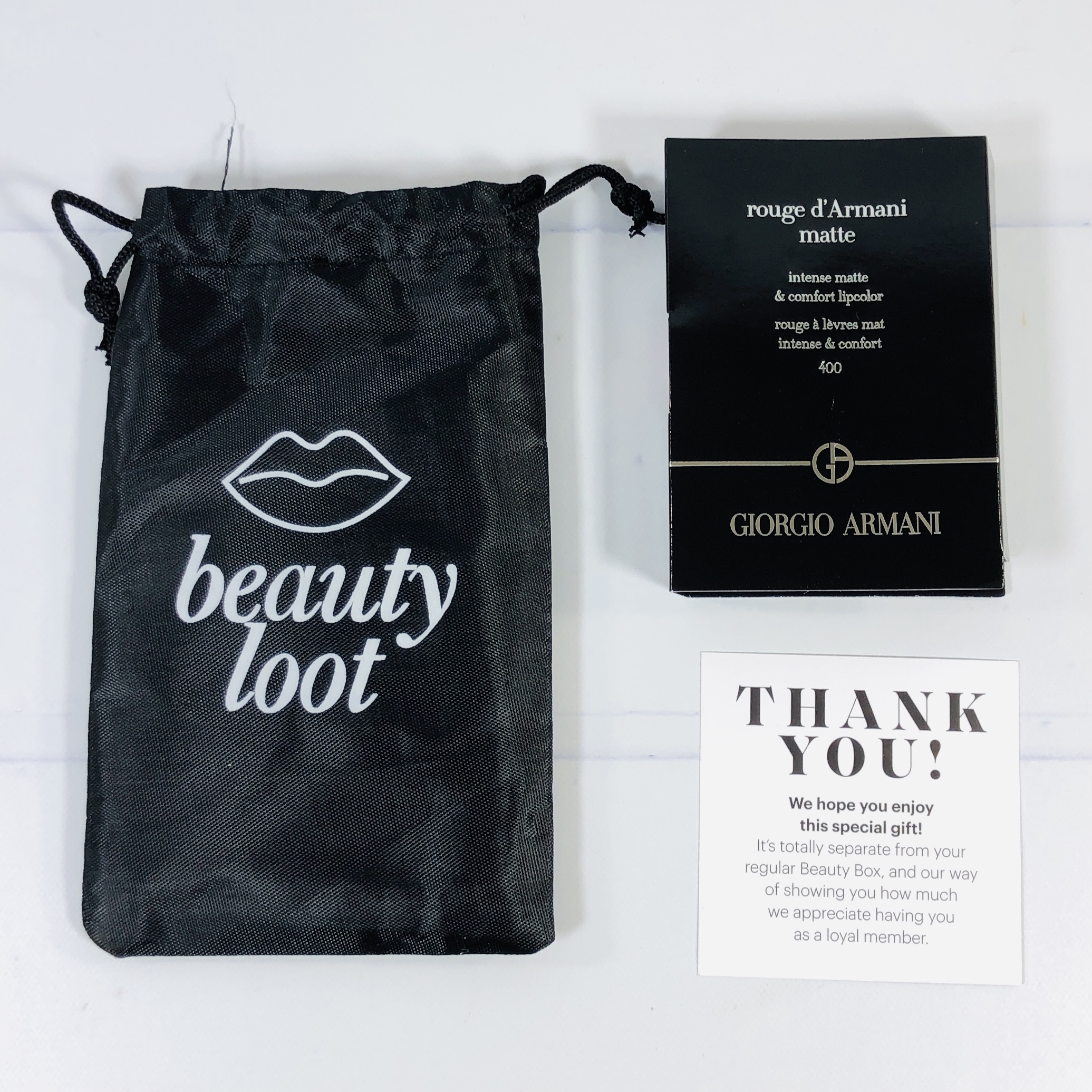 There was a card inside that said this was a special gift and separate from the regular box. The item may vary since it wasn't listed on the card.
Giorgio Armani Rouge D'Armani Matte Lipstick ($38 for full size, about $13.30 value) It's an Armani lipstick! Mine is in the shade 400 which according to Sephora is crimson red. Let me know if you got a pouch and if so, what was inside?
Everything in my box!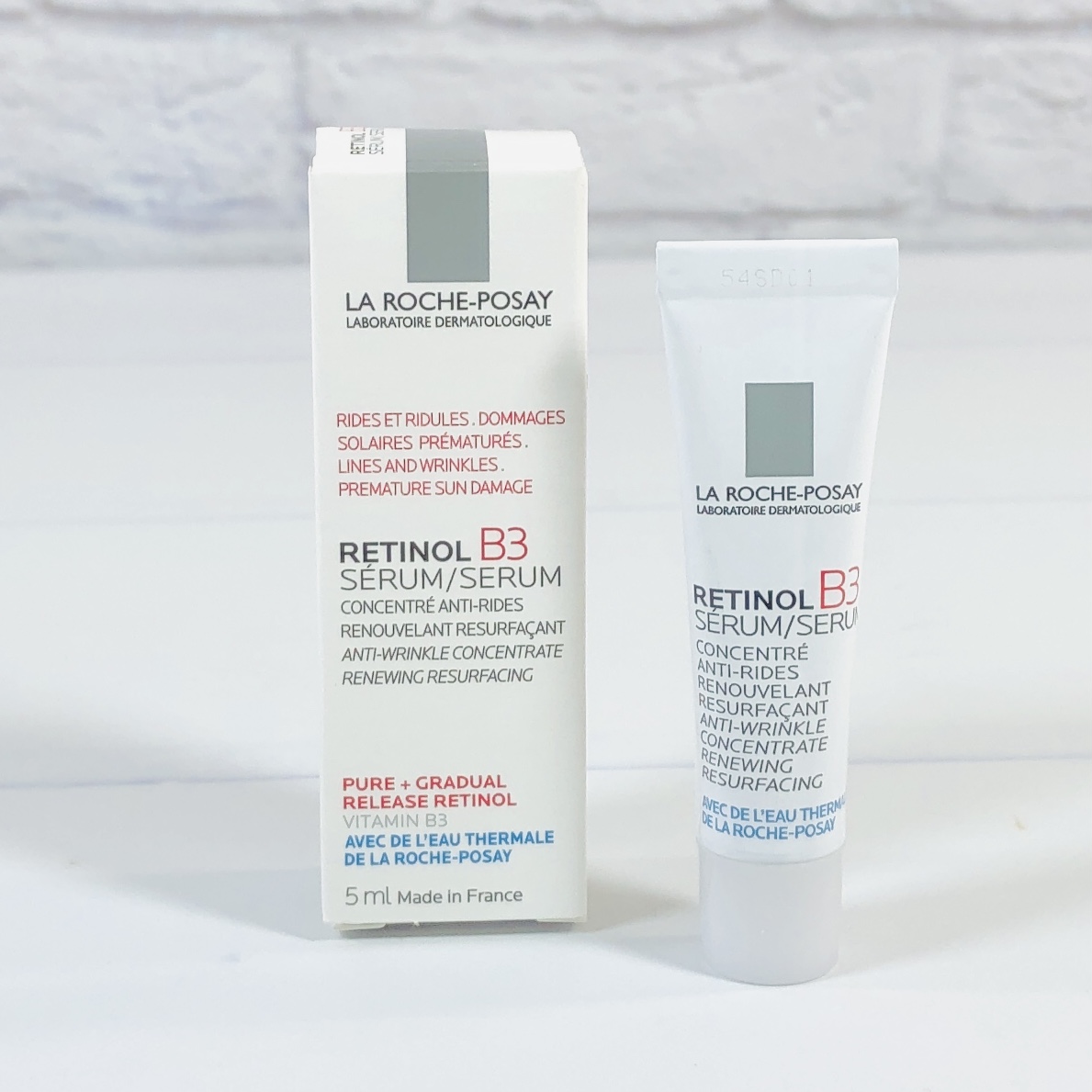 La Roche-Posay Retinol B3 Serum ($6.67) is a retinol serum meant to fight fine lines and wrinkles. It has some good stuff in it, like niacinamide and hyaluronic acid, which are meant to fight redness and draw water to the skin. It also has alcohol fairly high in the ingredients list, which means it may make the water evaporate, so confusing, right? The serum dries quickly into a non-sticky finish but it is also fragranced with parfum, so if you have sensitive skin beware. The product is sealed so flip the cap around to poke a hole in the applicator before using.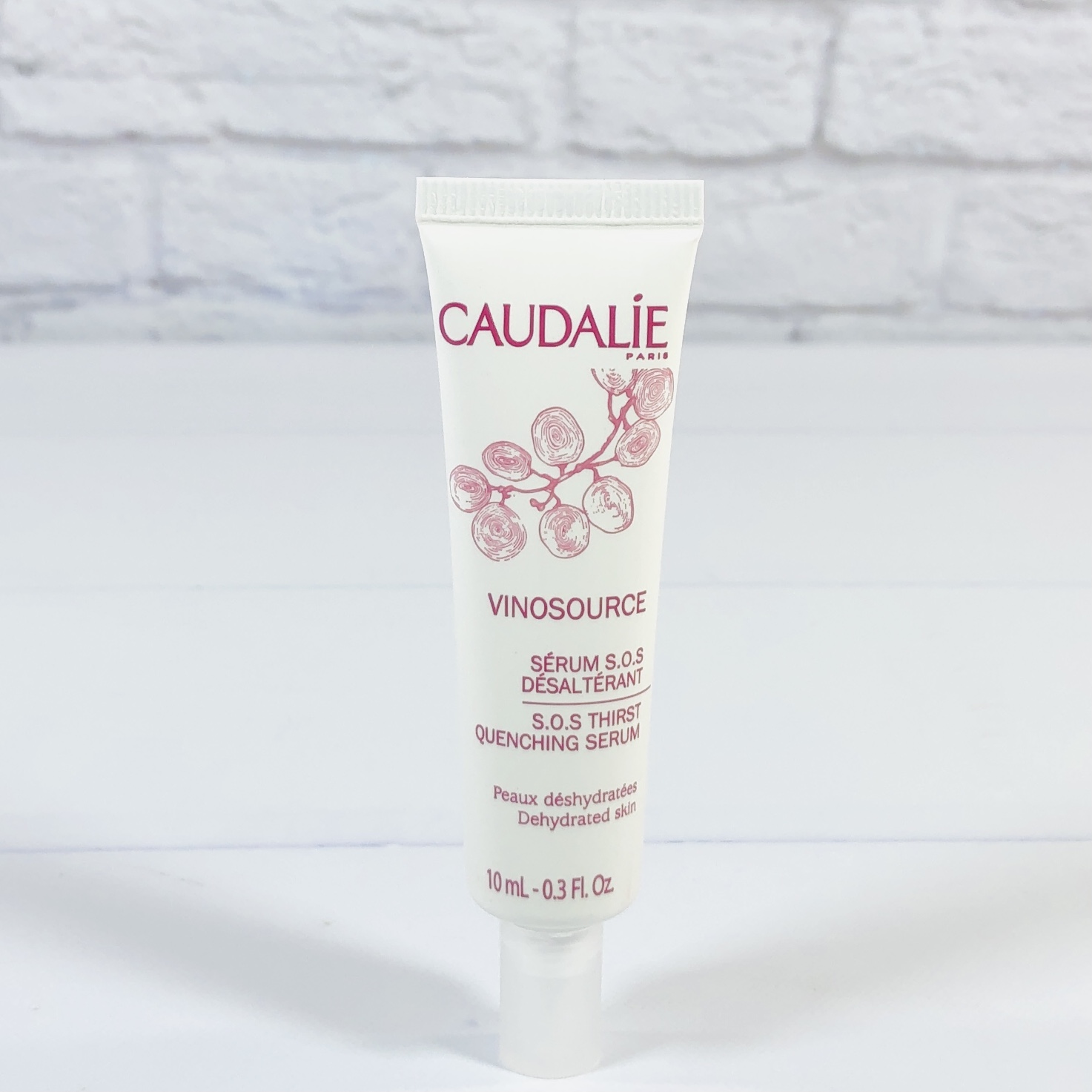 Caudalié Vinosource S.O.S Thirst-Quenching Serum ($14.70) Here is another fragrant serum, but this one is supposed to hydrate dry skin without oil. Alcohol is way day on the list this time and again we have hyaluronic acid to draw water to the skin. It has grape water as the second ingredient and grape seed extract to provide antioxidants. Like the previous product, it was a watery gel/lotion texture that dried quickly and with no stickiness. Use either one of those products after cleansing and follow with moisturizer.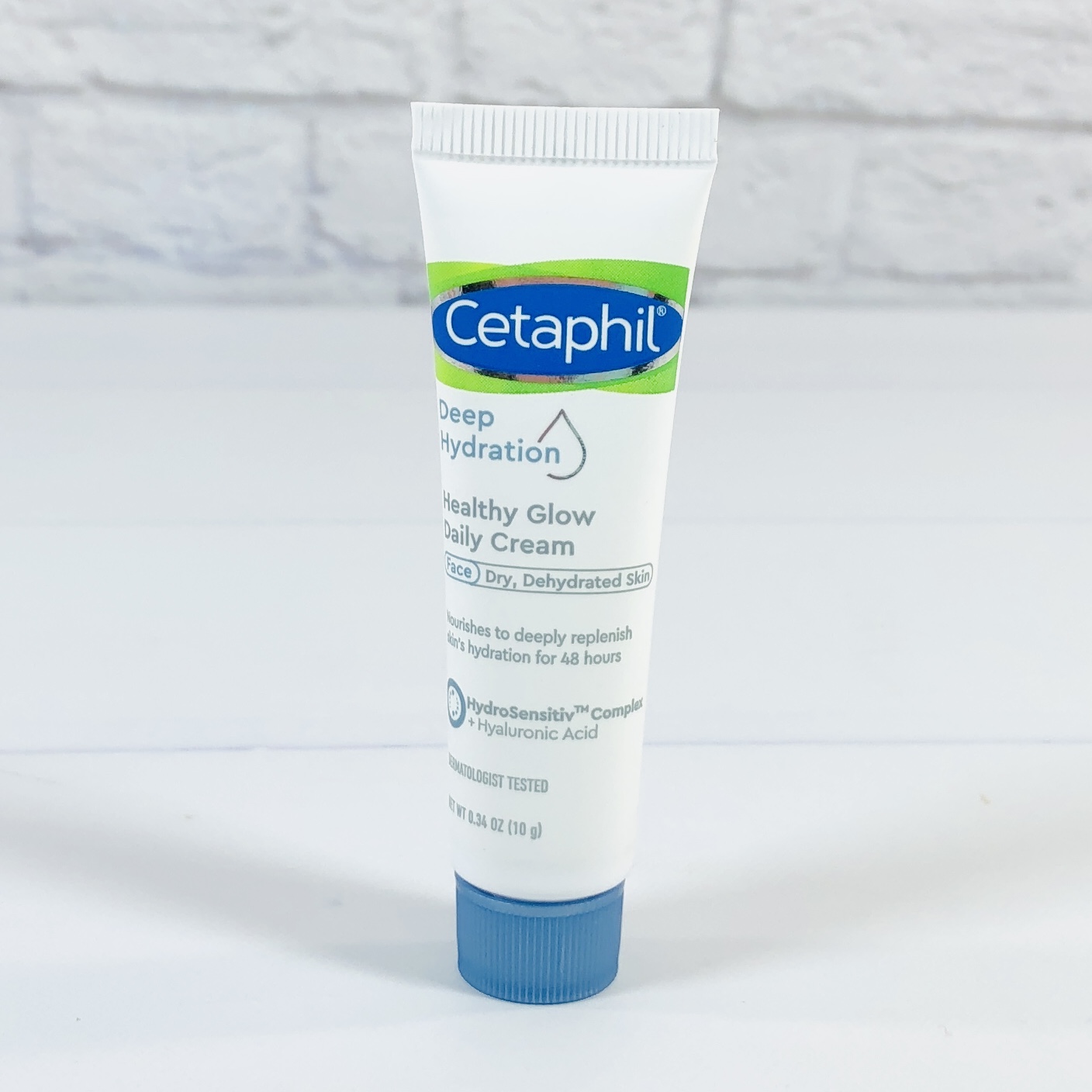 Cetaphil Healthy Glow Daily Cream ($3.39) This was a bonus item and not listed in the magazine, although there was an ad for it on the back of the booklet. It's a face moisturizer that can be used morning and night and is non-greasy. It has niacinamide and shea butter plus hyaluronic acid and panthenol but it also has added fragrance that smells like floral shampoo.
ByMe x My Beauty Brand Black Liquid Eyeliner ($22 listed value) I wasn't familiar with this brand but they do collabs and sadly I couldn't find it on their website, but it's a pretty nice liner.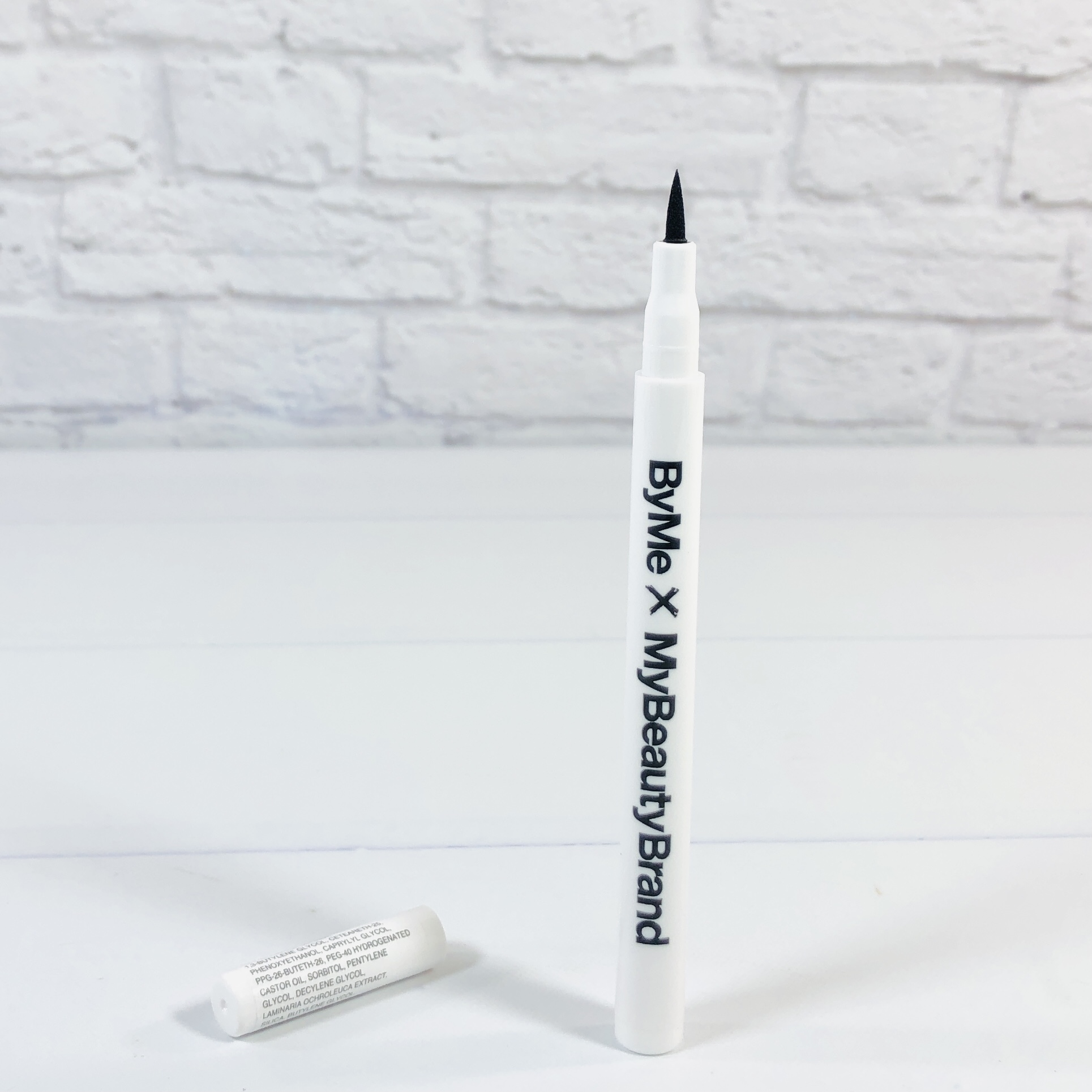 It's got that felt-tip applicator and while I'm not a fan of liquid liners I thought it worked as well as the KVD version, and that's been the best I've ever tried.
It feels pretty damp when applying but it dried quickly, just try not to blink for a few seconds so you won't get it in your crease. It also stayed on all day long without smearing. Not bad at all.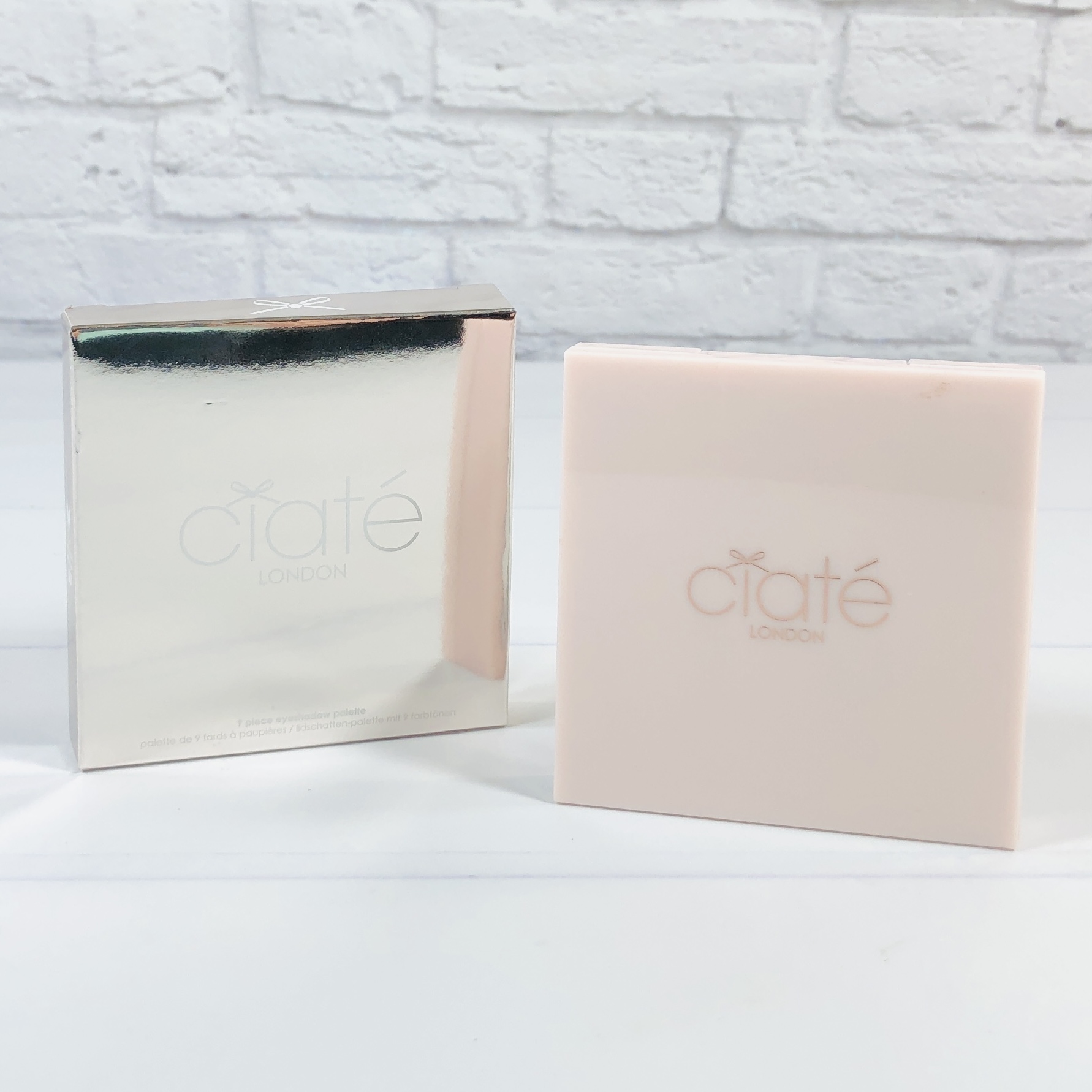 Ciaté London Trend Edit Eyeshadow Palette ($14.40) A pretty little palette is next!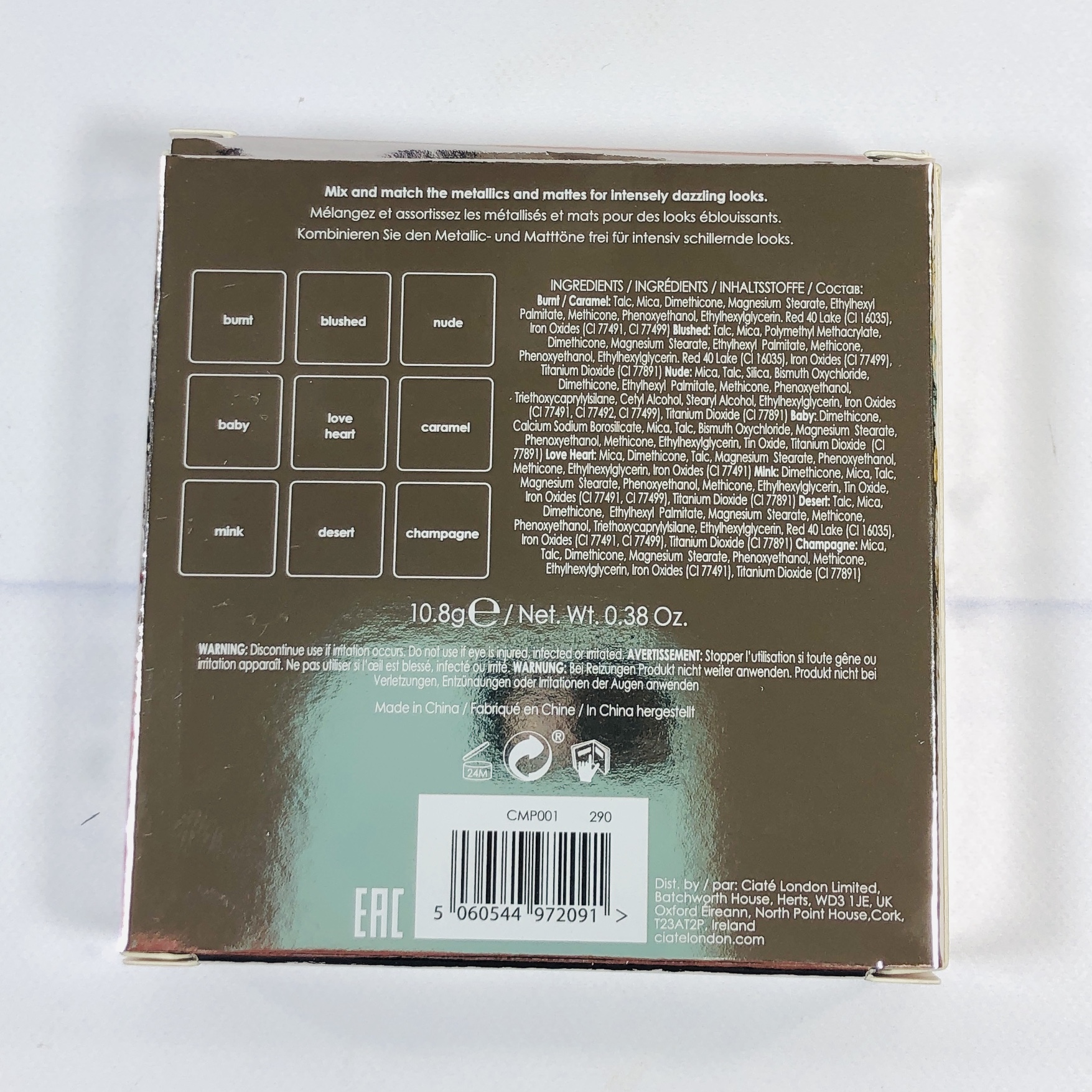 The ingredients and colors were listed on the back.
This is a mix of 4 matte and 5 shimmer shadows in warm shades. This will also come in handy next month, when pinks and reds are popular shades around Valentine's Day.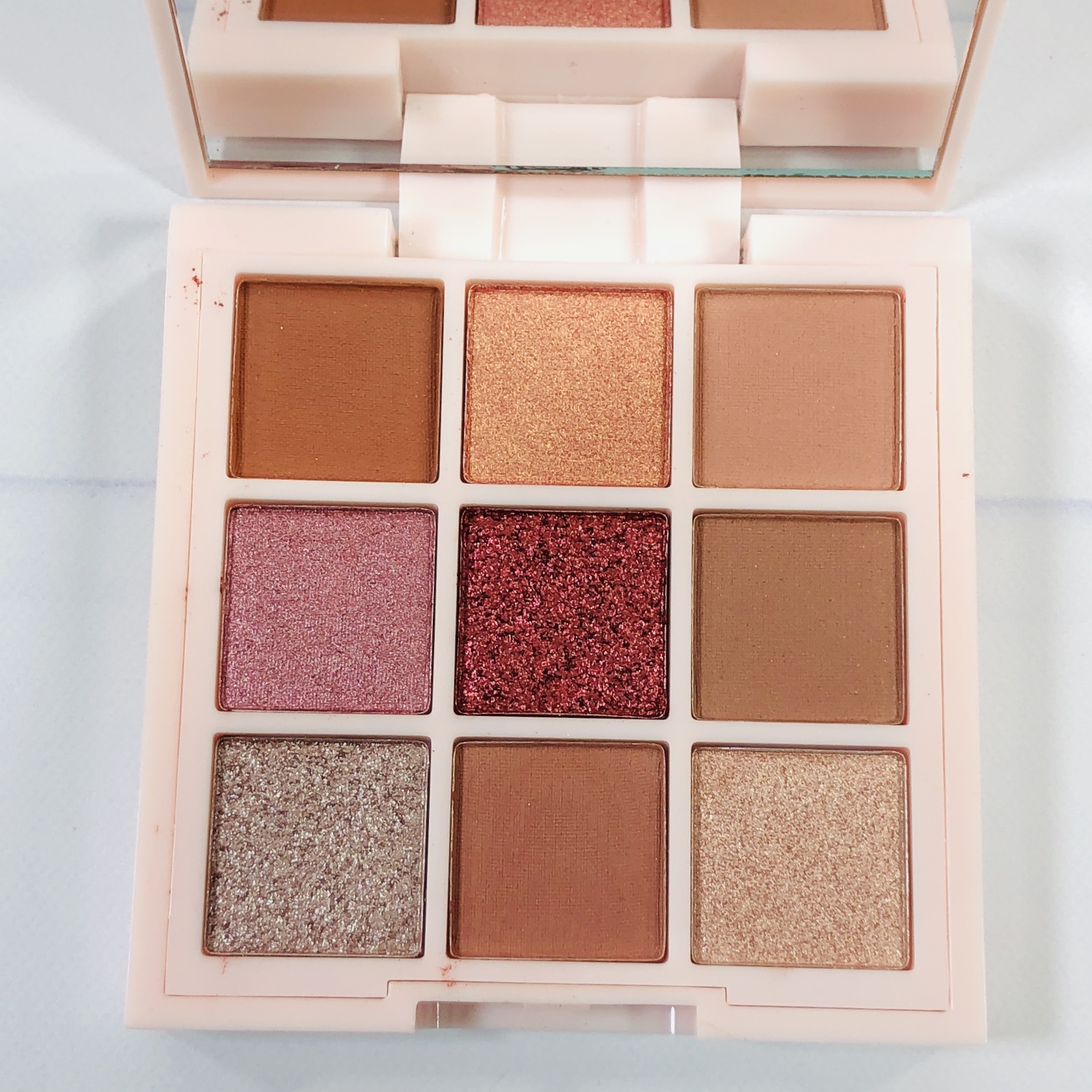 I have been wearing 4-5 of these shades regularly and love them. I have been using a primer lately and it seems like these colors have stuck fast to my eyes without smearing or fading. I apply the shimmer with my finger and the mattes with a brush and haven't noticed much fall out.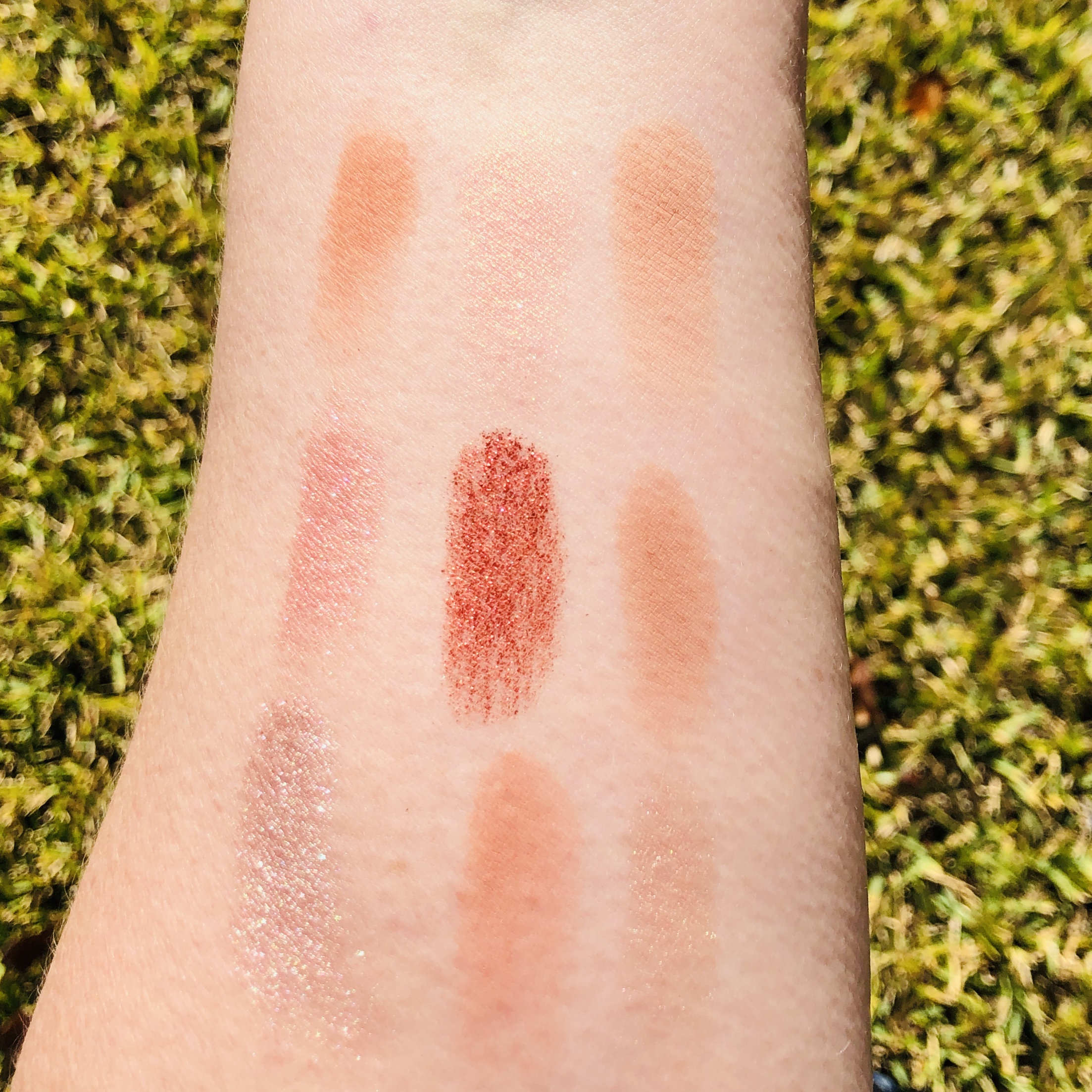 Here they are swatched in the same order as the palette.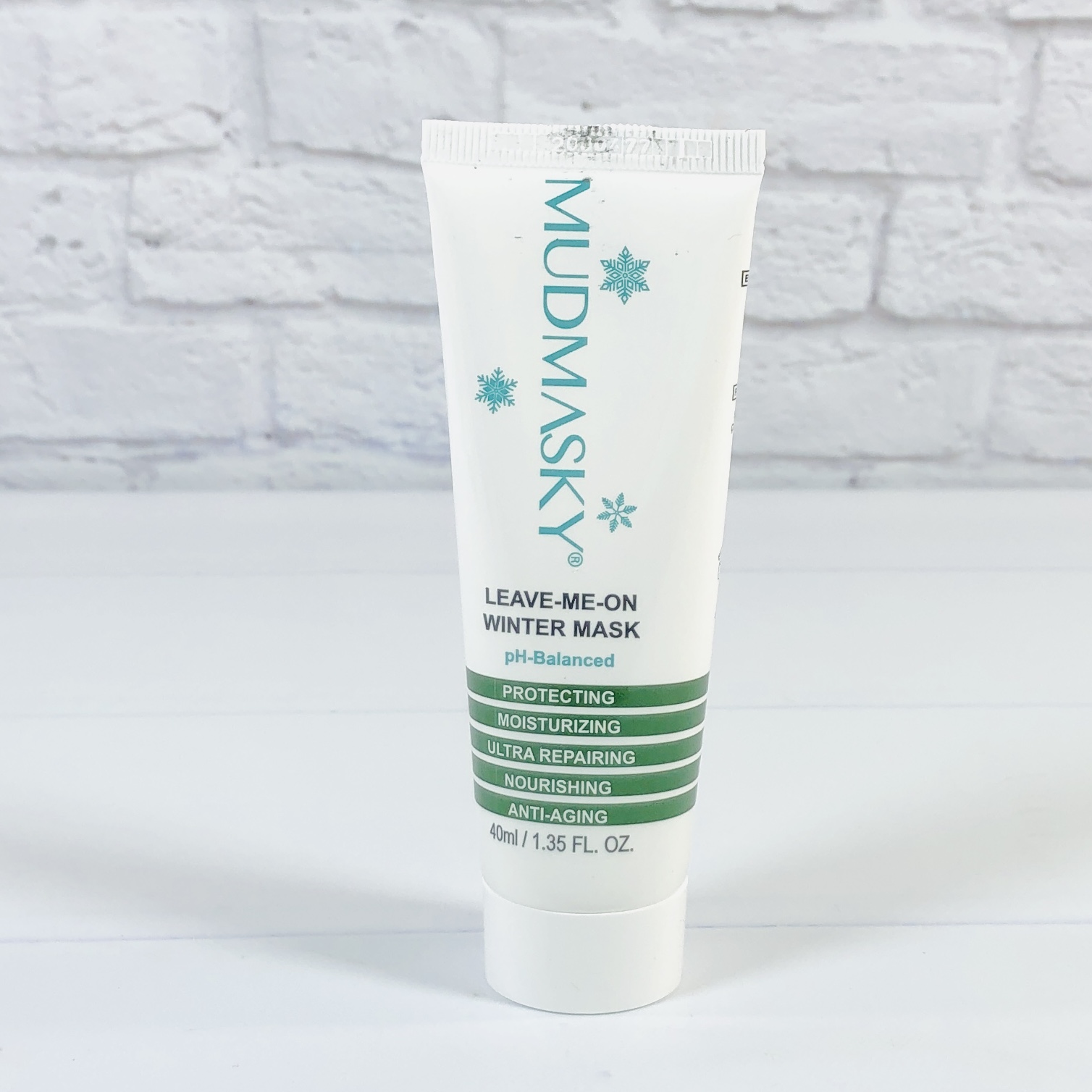 Mudmasky Leave-Me-On Winter Mask ($45.19) Wow, what a pricey mask! I'm not familiar with this brand and that's what I love about subscription boxes, trying new stuff! I was a little confused by the instructions, which says to leave on all day, especially in the winter. It has sunflower, argan, and jojoba oil plus clay (which I guess is why it's called a mask) and hyaluronic acid. It is also scented but it's not super strong. It leaves the skin moist and provides a barrier to cold winter winds.
The Allure Beauty Box for December had 4 skincare items and two makeup products. My favorites this month are the Ciaté palette and the ByMe eye liner, they helped me come up with festive eye looks for December and since that's about all you can see when I'm wearing a mask I think that's a good thing! The skincare products are here to help fight off winter skin woes. I was also excited to get a fancy lipstick bonus sample, but that item may vary from box to box. The value for my box (not including the bonus item) was around $106.35, with a lot of that value coming from the mask.
Have you tried Allure Beauty Box yet? What did you think of this month's box? Let me know in the comments!