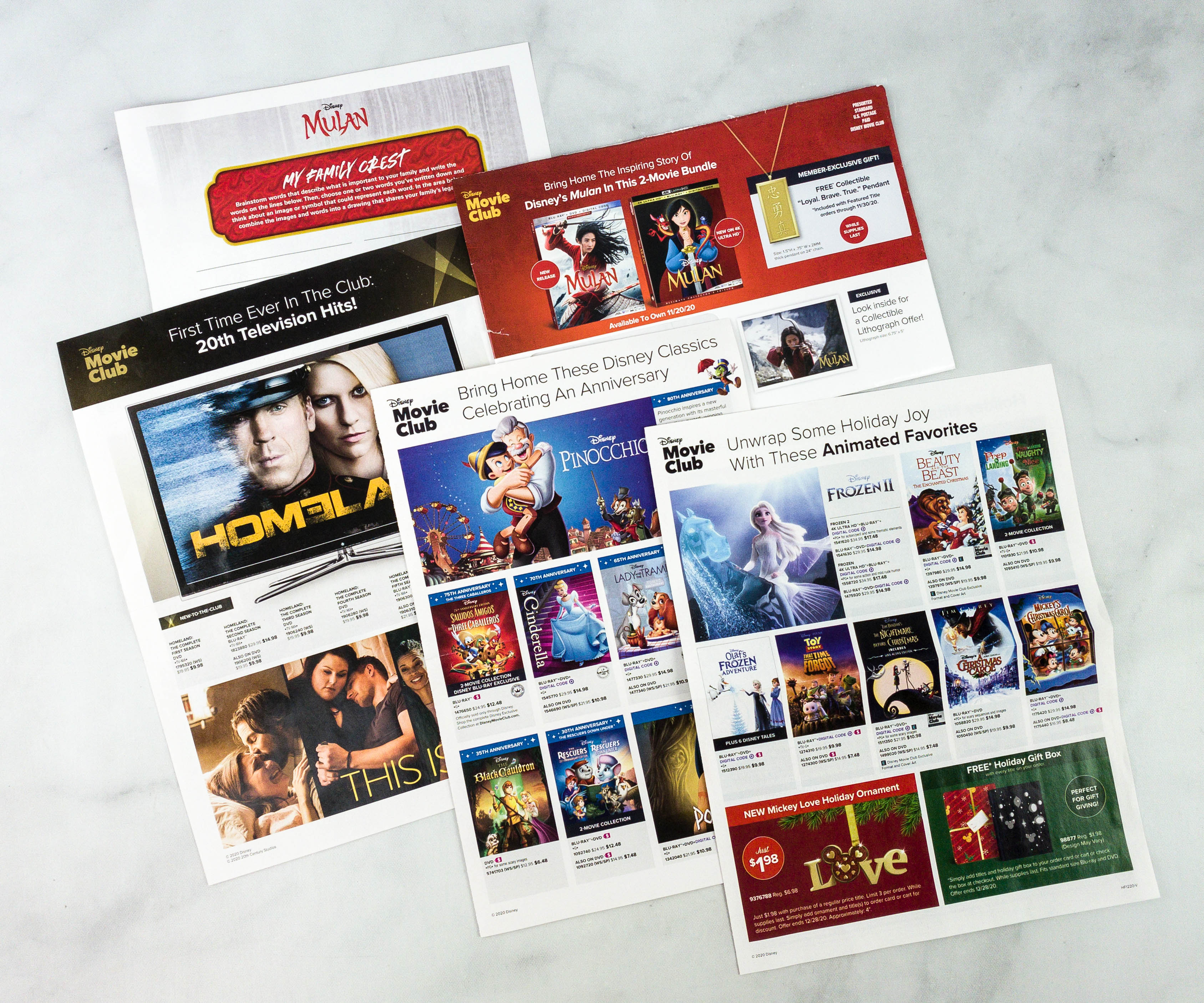 Disney Movie Club delivers the latest (and most-loved classic) Disney Movies for you to build your ultimate Disney Movie library. When you sign up for the trial offer (see below for full details) you can get 4 movies for $1 shipped. Not just Disney you can also get Pixar and Marvel Studios!
The way this subscription works is that you'll get a featured movie title offer that you can accept or decline. If you forget to decline, it will be sent automatically. Just like pick or skip in other subscriptions. Some months have 2 featured titles.
DEAL: Get 4 movies for only $1! The deal applies automatically, just VISIT AND SUBSCRIBE. Terms & conditions apply. In order to fulfill your Club purchase commitment, you'll need to buy 5 movies at full price.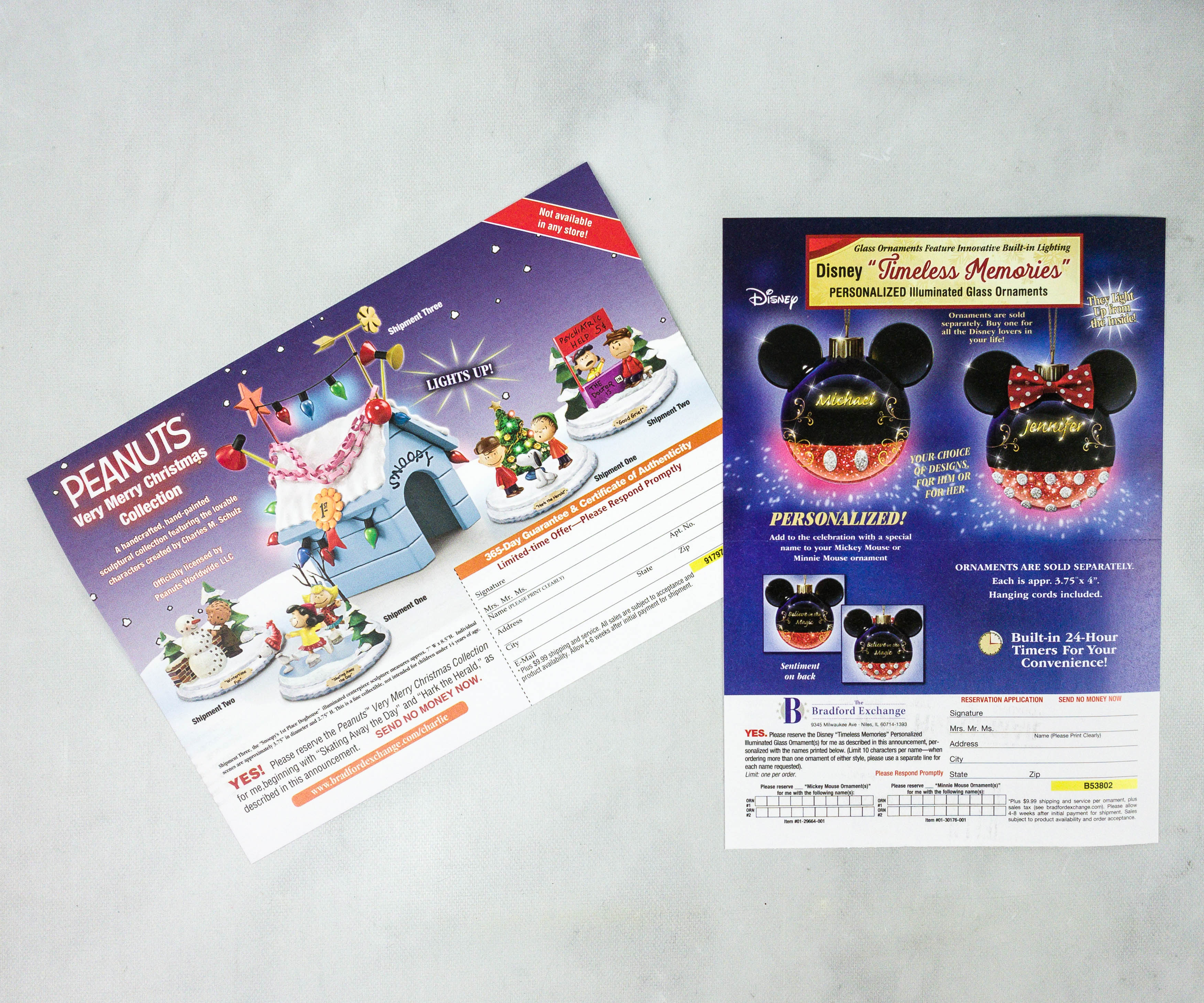 Members can get original Disney movies and licensed Disney merchandise with exclusive promos and discounts. There are other members-only perks as well!
There are various deals in this envelope!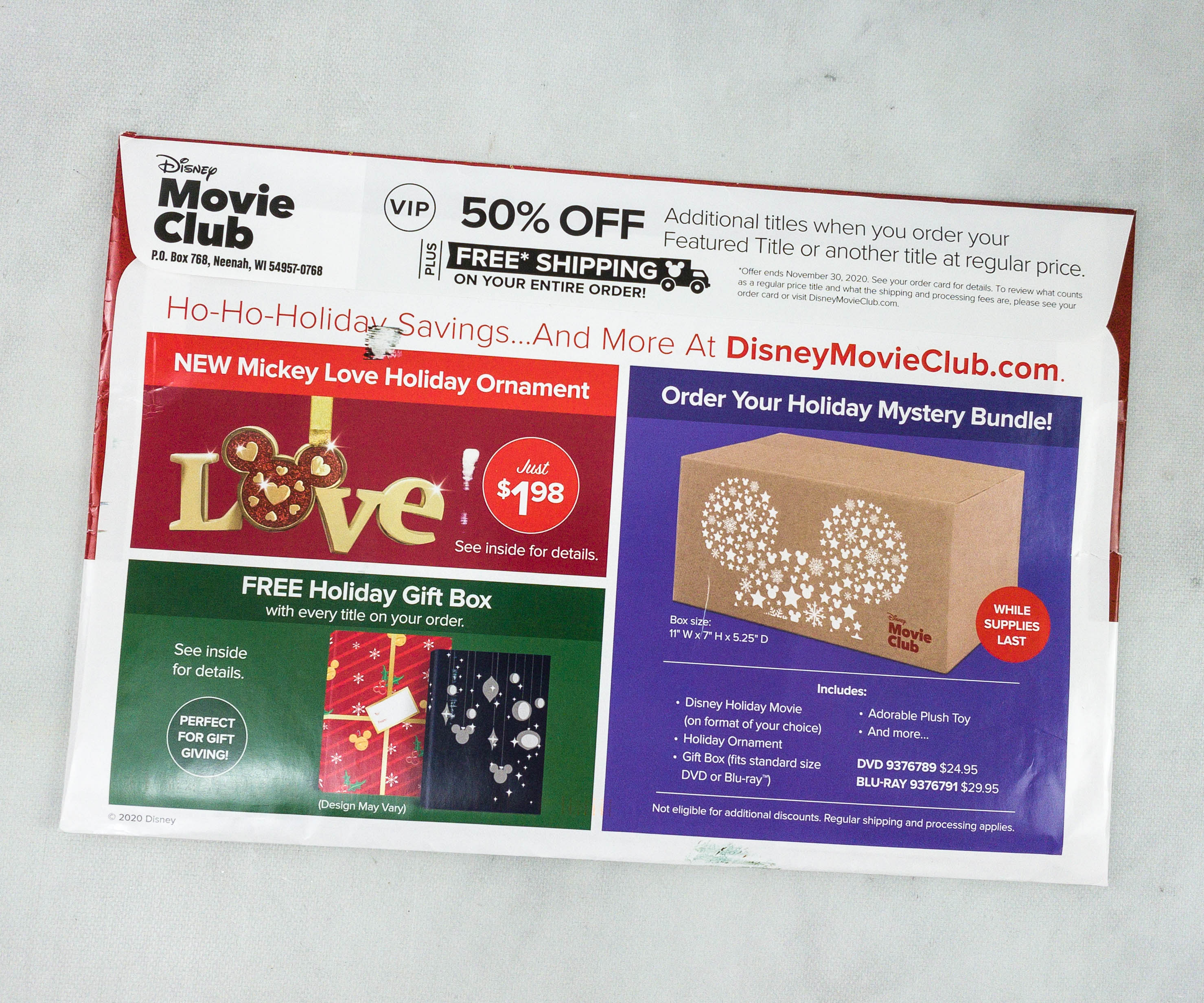 The flip side shows holiday deals, including the Mickey Love Ornament, Holiday Mystery Bundle, and free Holiday Gift Box.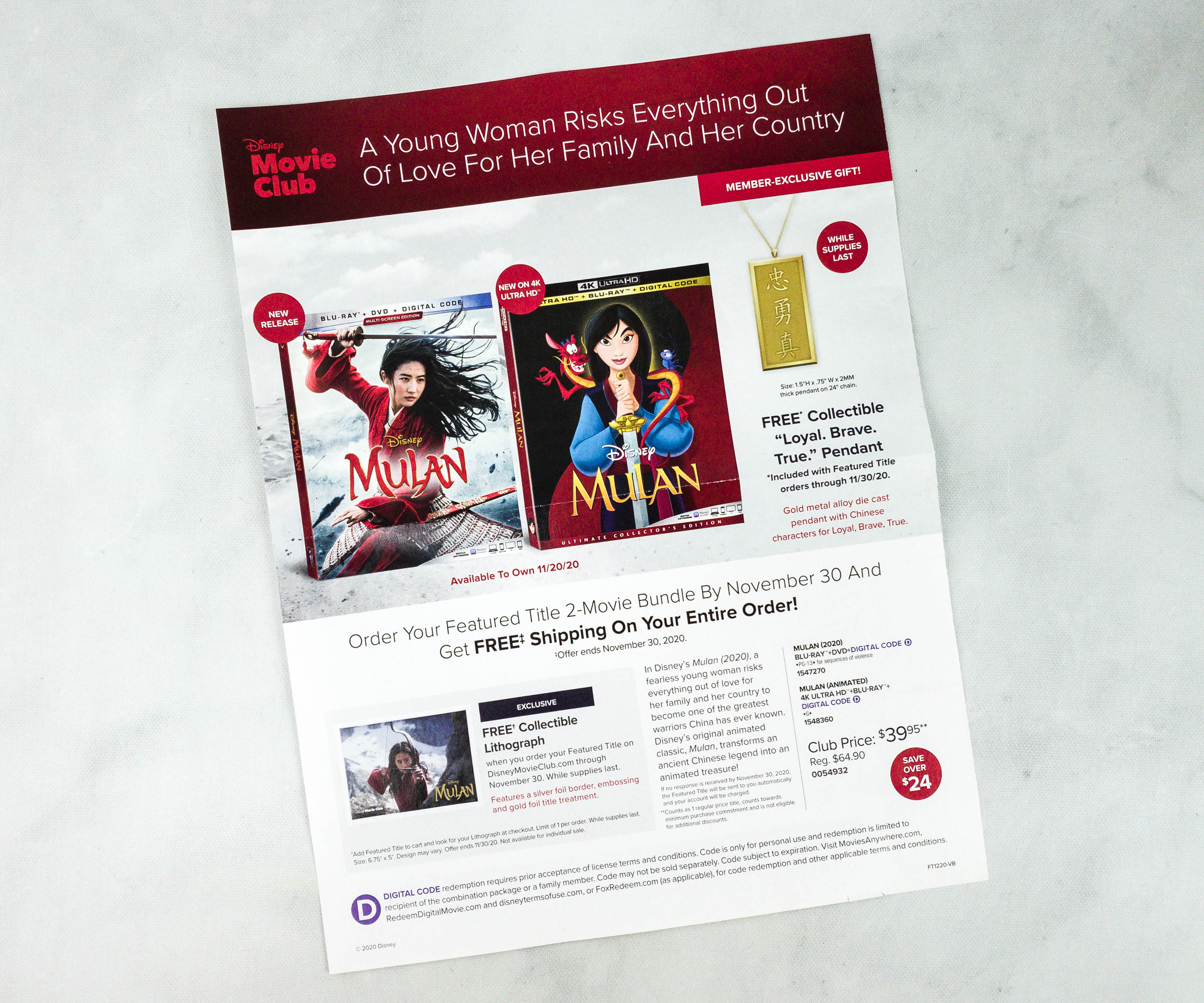 Included in the package is an insert about this month's title and information about the member-exclusive gift, and the collectible, which is a limited-edition lithograph.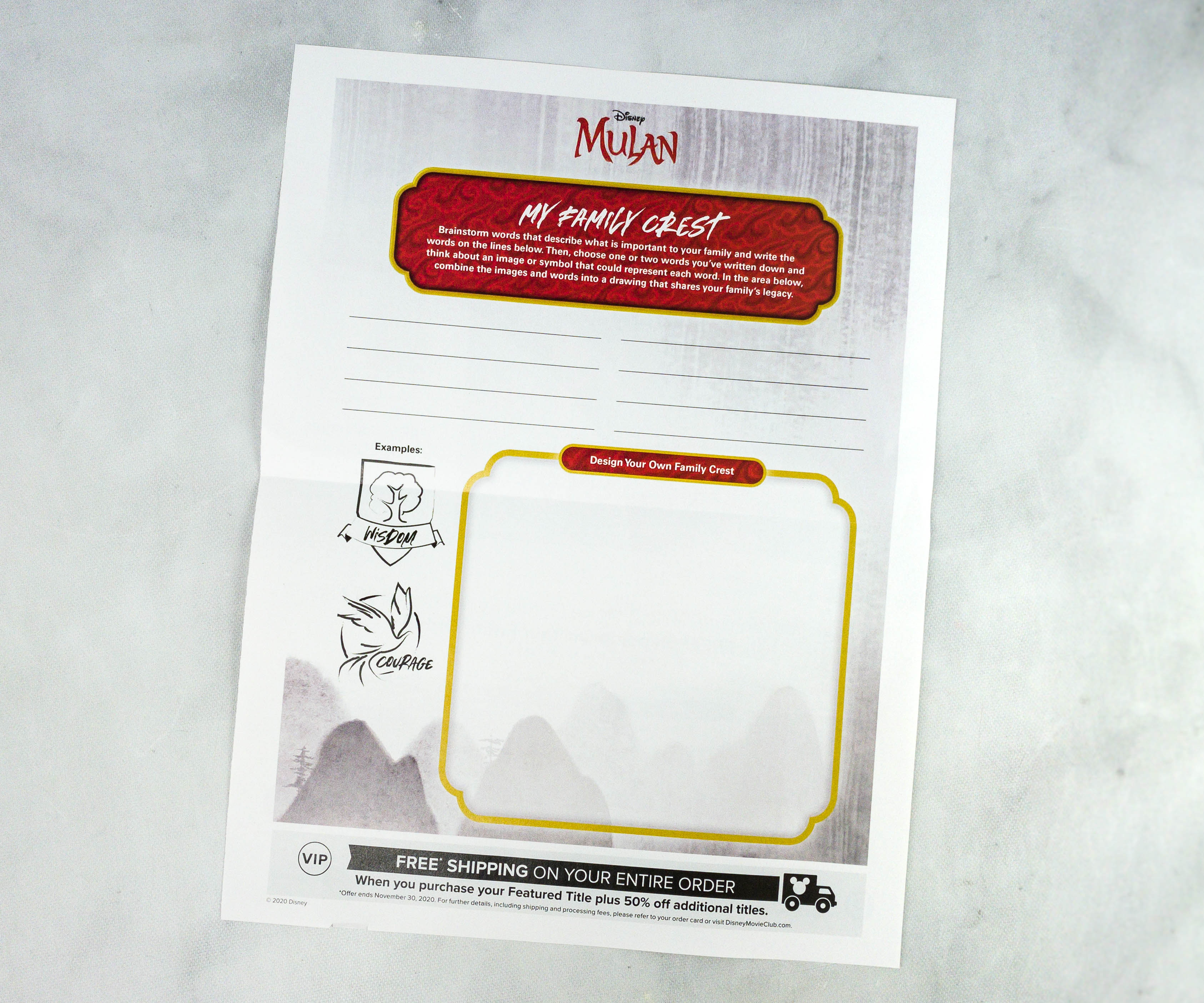 The back of the insert features an activity where you can design your own family crest!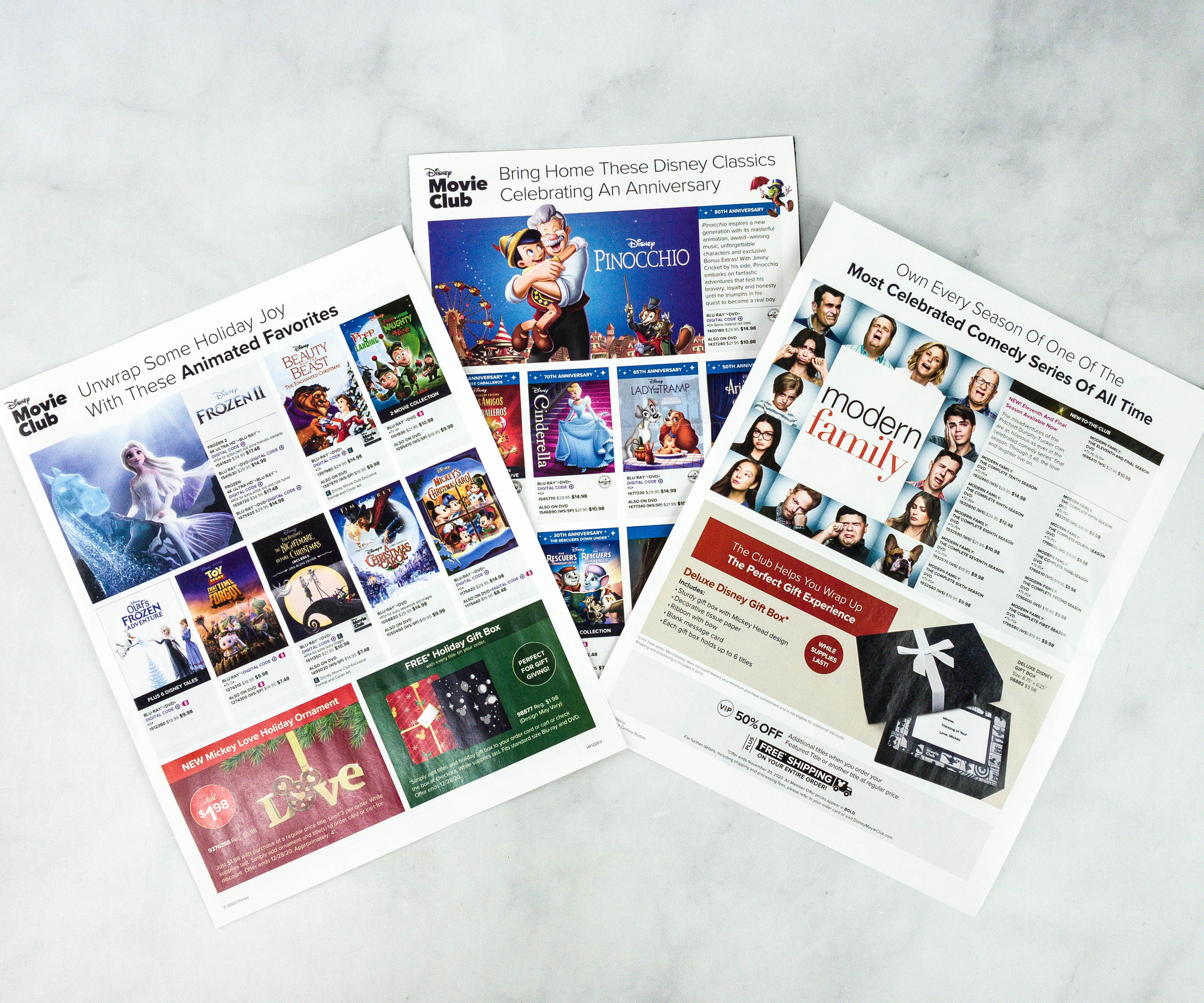 There are several promotional materials included in the package.
Also, it features new and upcoming movies, as well as past animations that people fell in love with!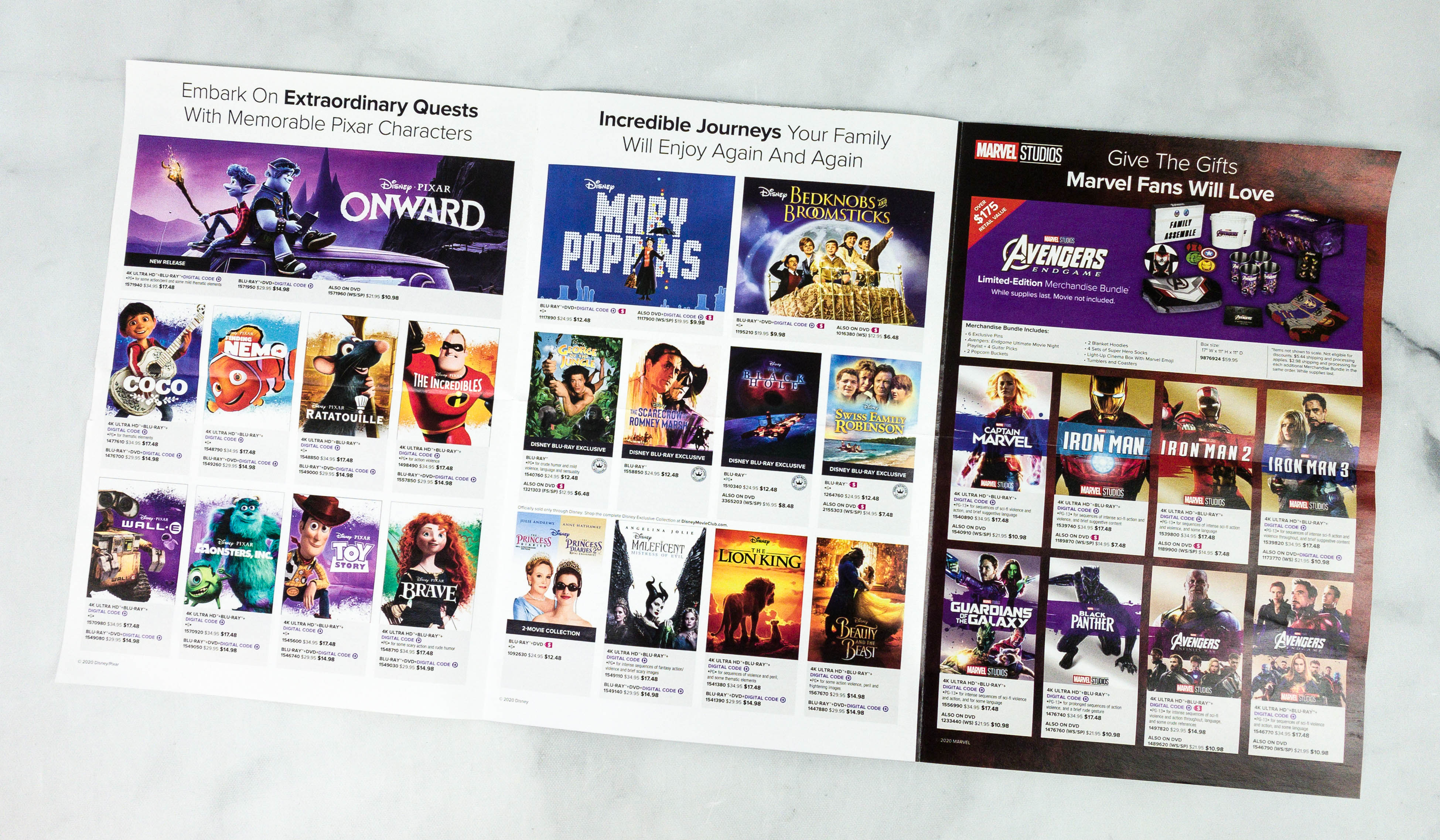 Here's another page of movie posters that range from animated ones to classics to the Marvel Universe!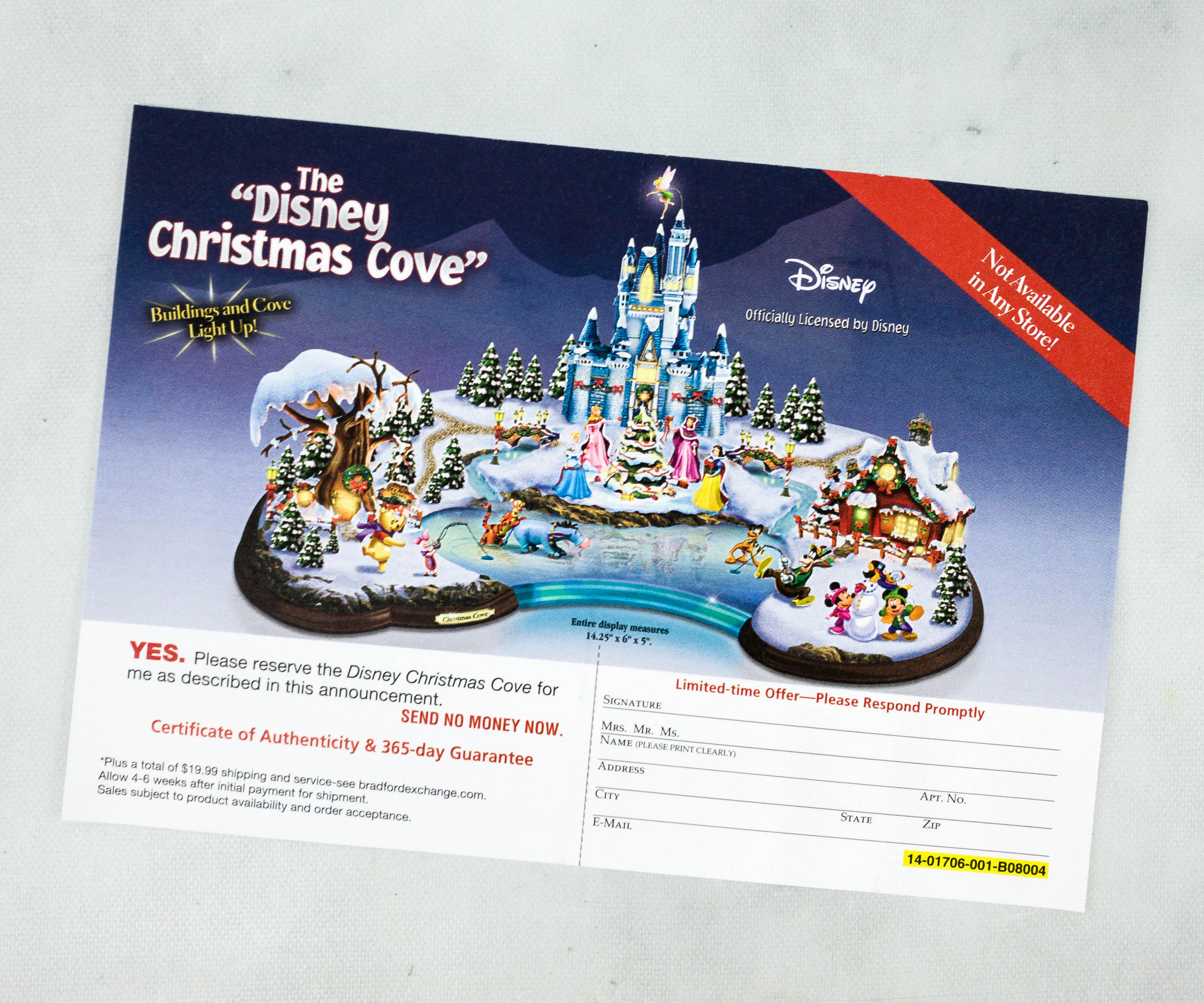 Also included is a promotional ad for The "Disney Christmas Cove".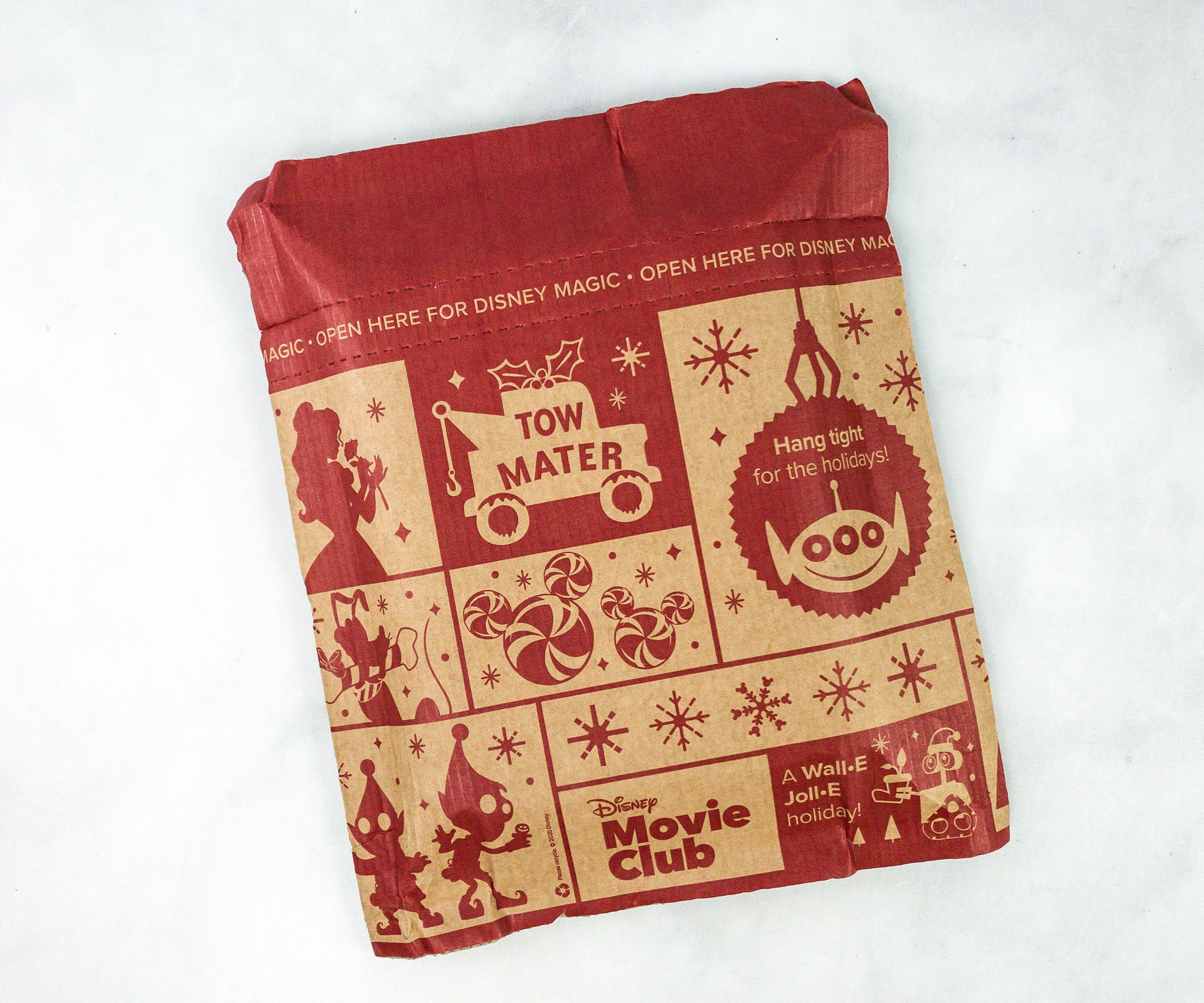 Our mailer has arrived!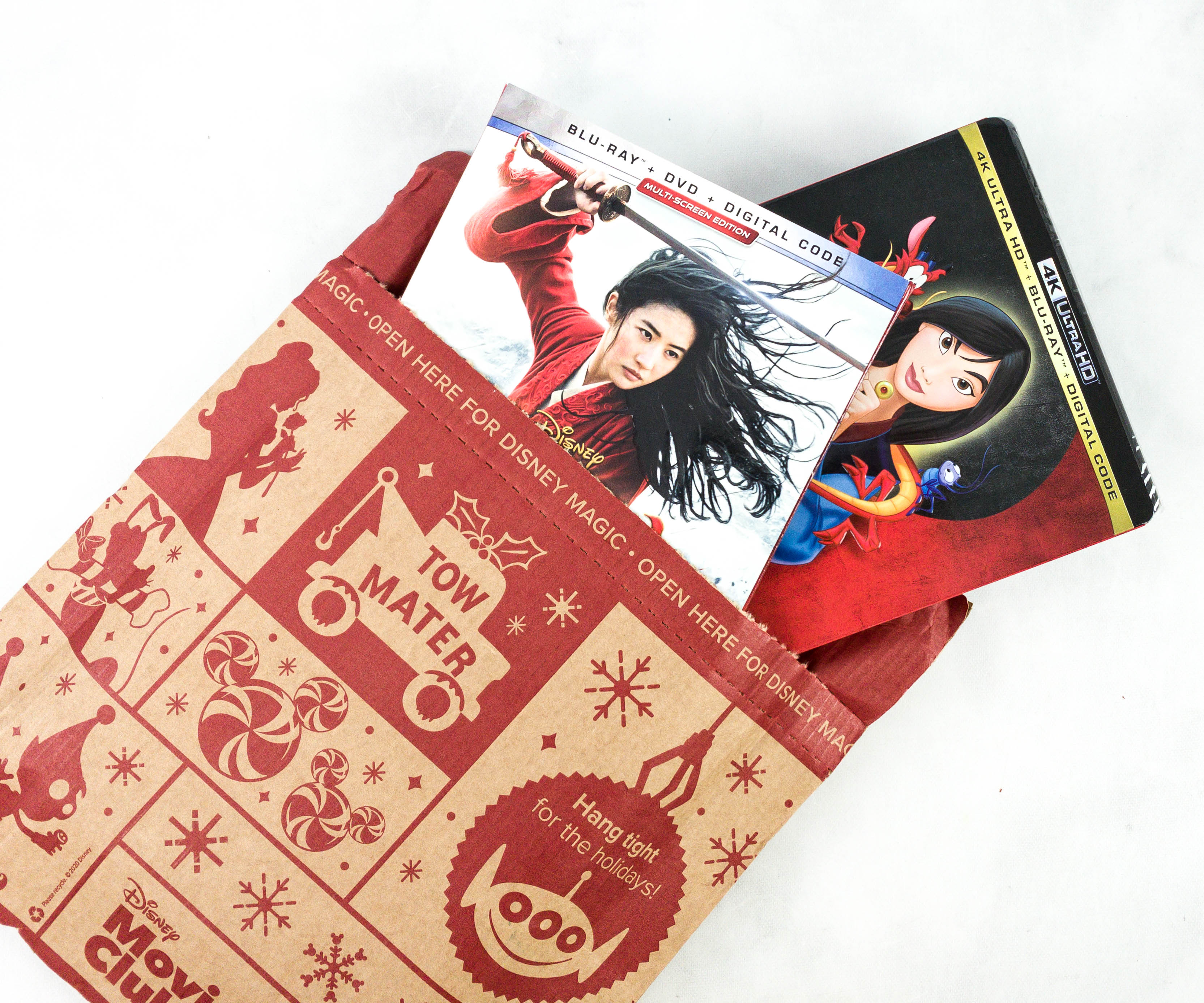 Here's a peek at the mailer's contents!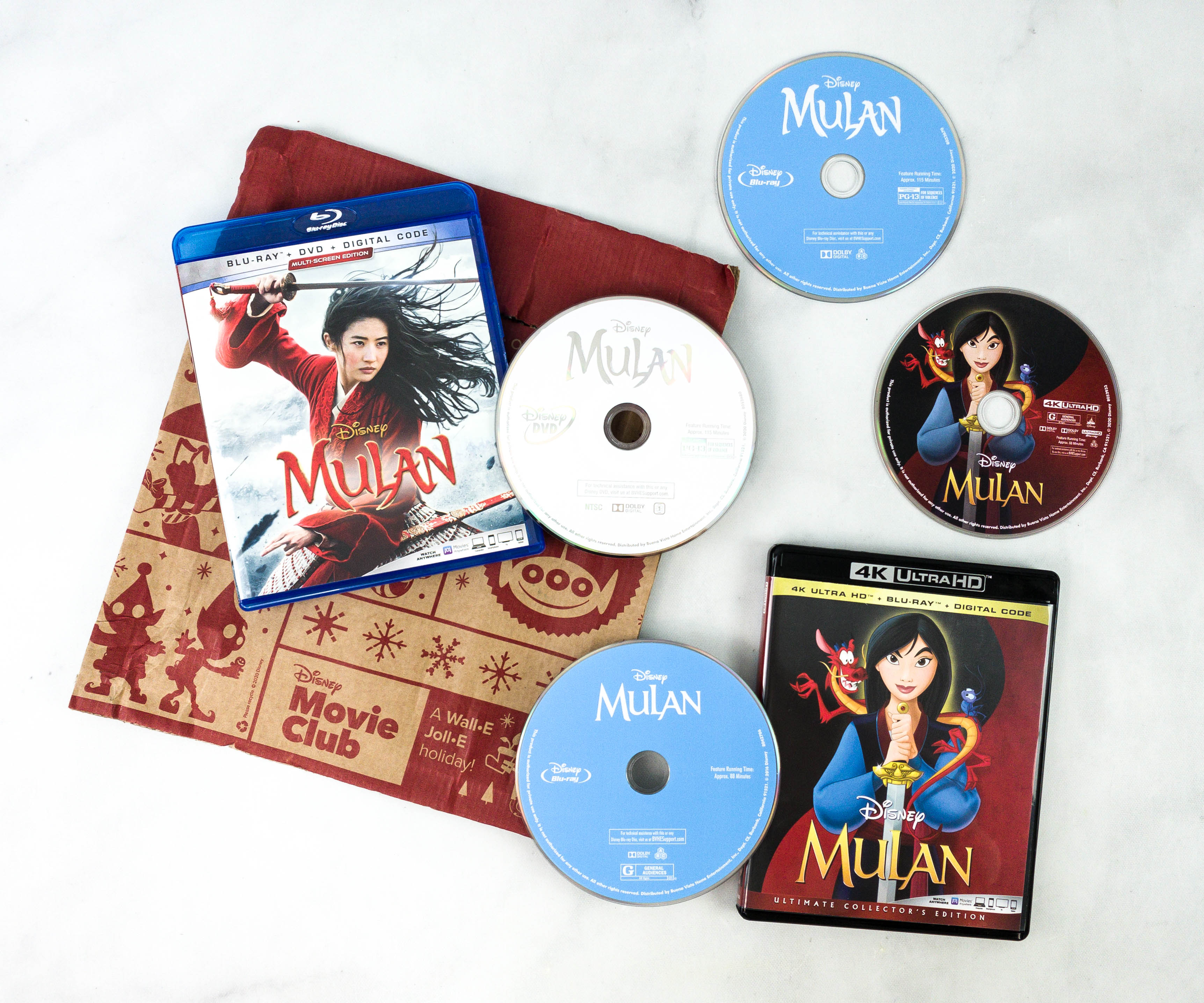 Everything in the mailer!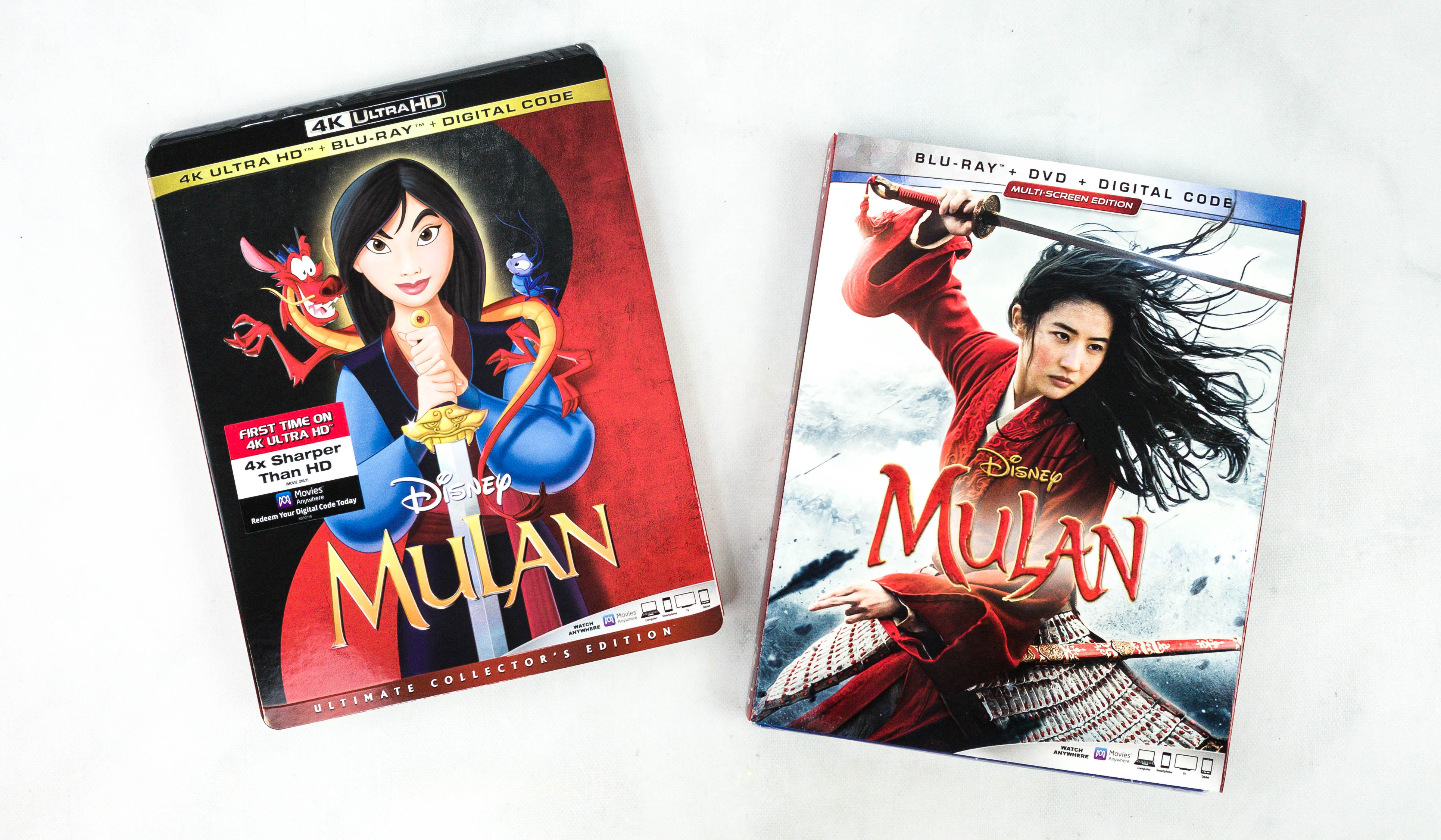 It comes with 2 versions of Mulan: animated and live-action.
4K Ultra HD Blu-ray Digital Code Disney Mulan ($15.70)
Thousands of years ago in ancient China there lived a beautiful young woman named Mulan. Mulan's father had once been a great warrior, but his leg had been injured in battle. As an only child, Mulan felt responsible for upholding the family honor.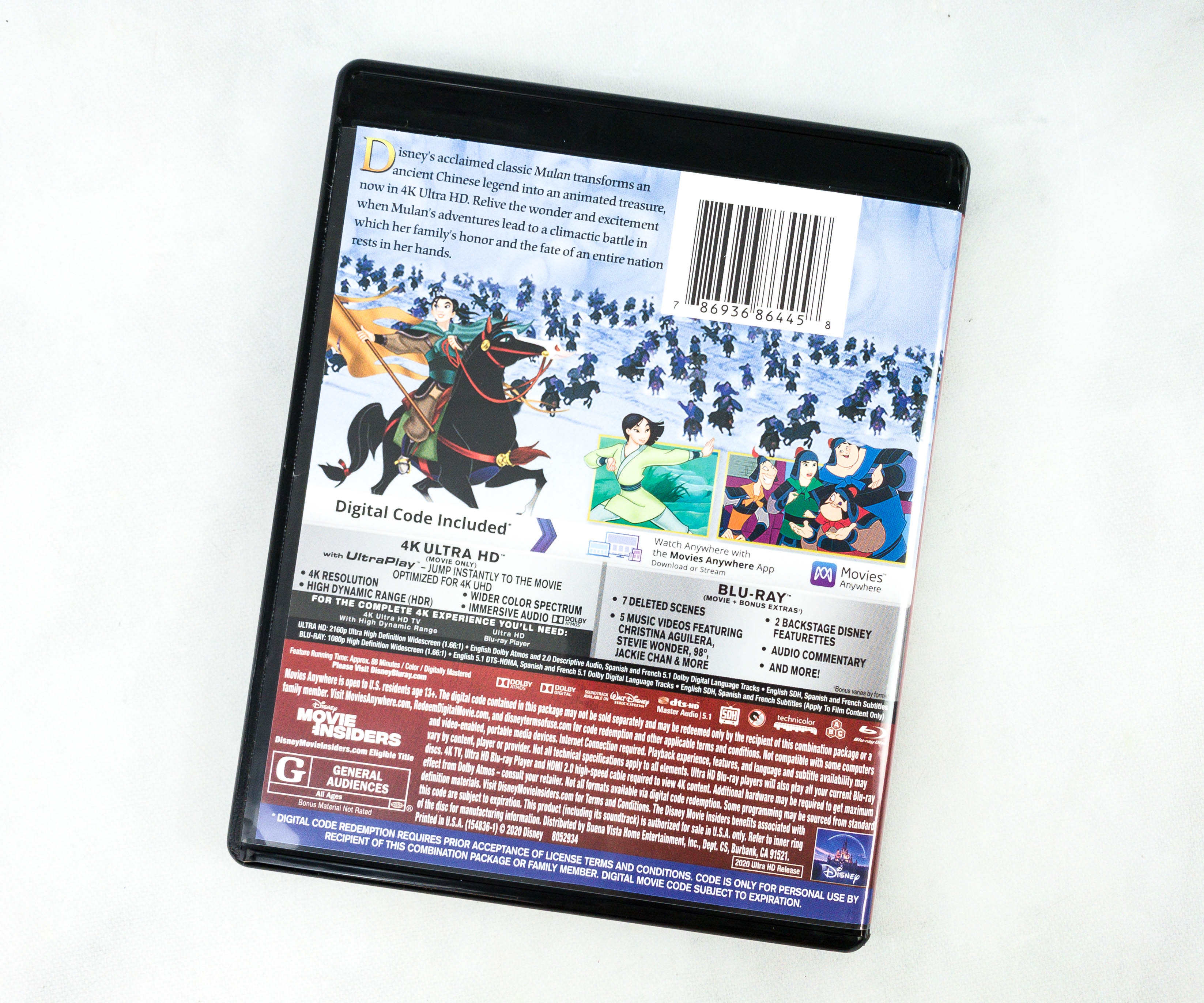 The 4K Ultra HD disc is a movie-only disc, while the Blu-ray includes all the bonus extras like the deleted scenes, and music videos featuring Christina Aguillera, Stevie Wonder, 98 degrees, Jackie Chan, and more!
One great thing about this pack is that there's an included redeemable digital movie code so we can play the movie on any of our gadgets, anytime and anywhere!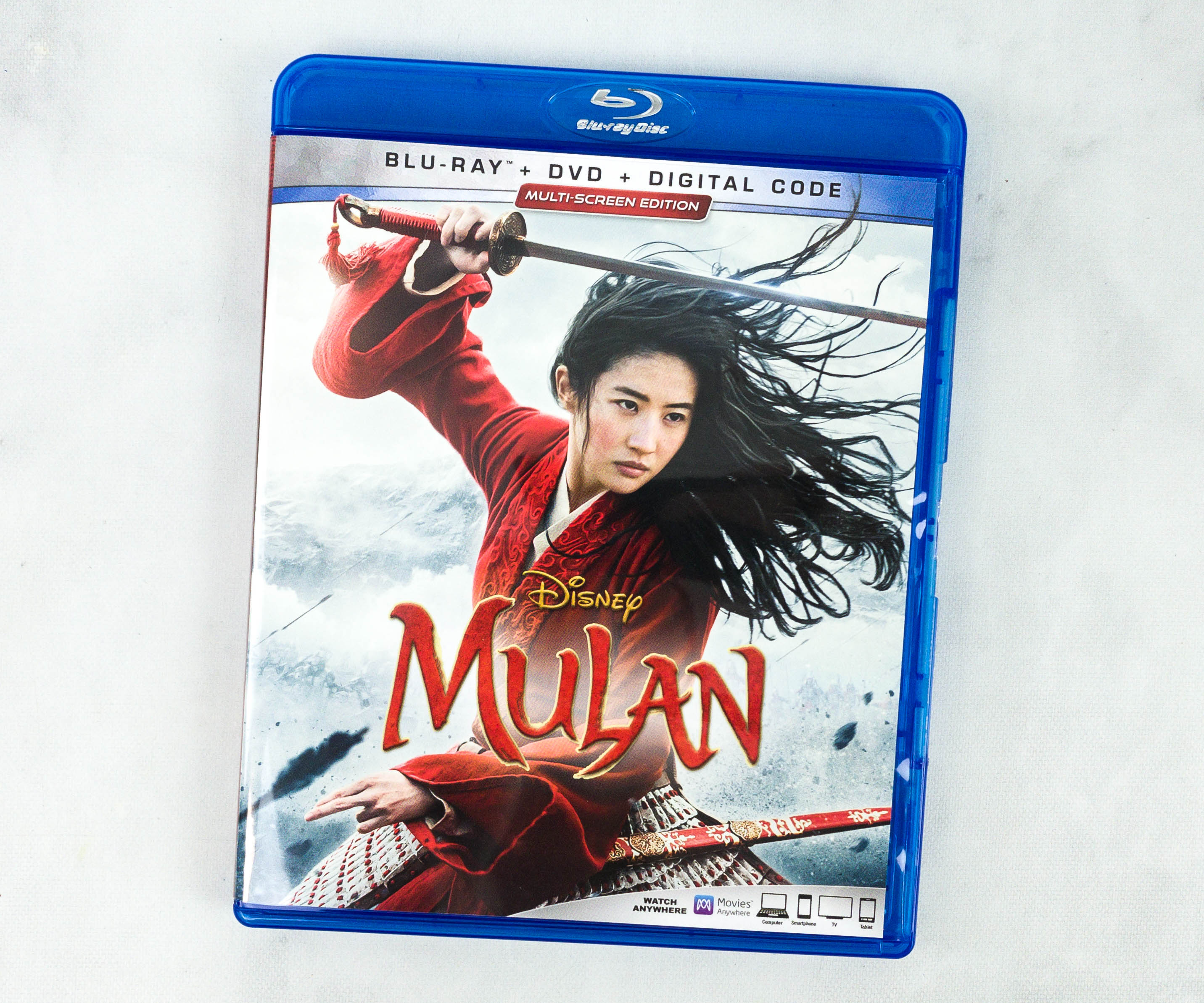 4K Ultra HD Blu-ray Digital Copy Mulan ($29.96) Aside from the animated Mulan that we love, there's also a 4K Ultra HD Blu-ray live-action digital copy inside the mailer!
A fearless young woman risks everything out of love for her family and her country to become one of the greatest warriors China has ever known.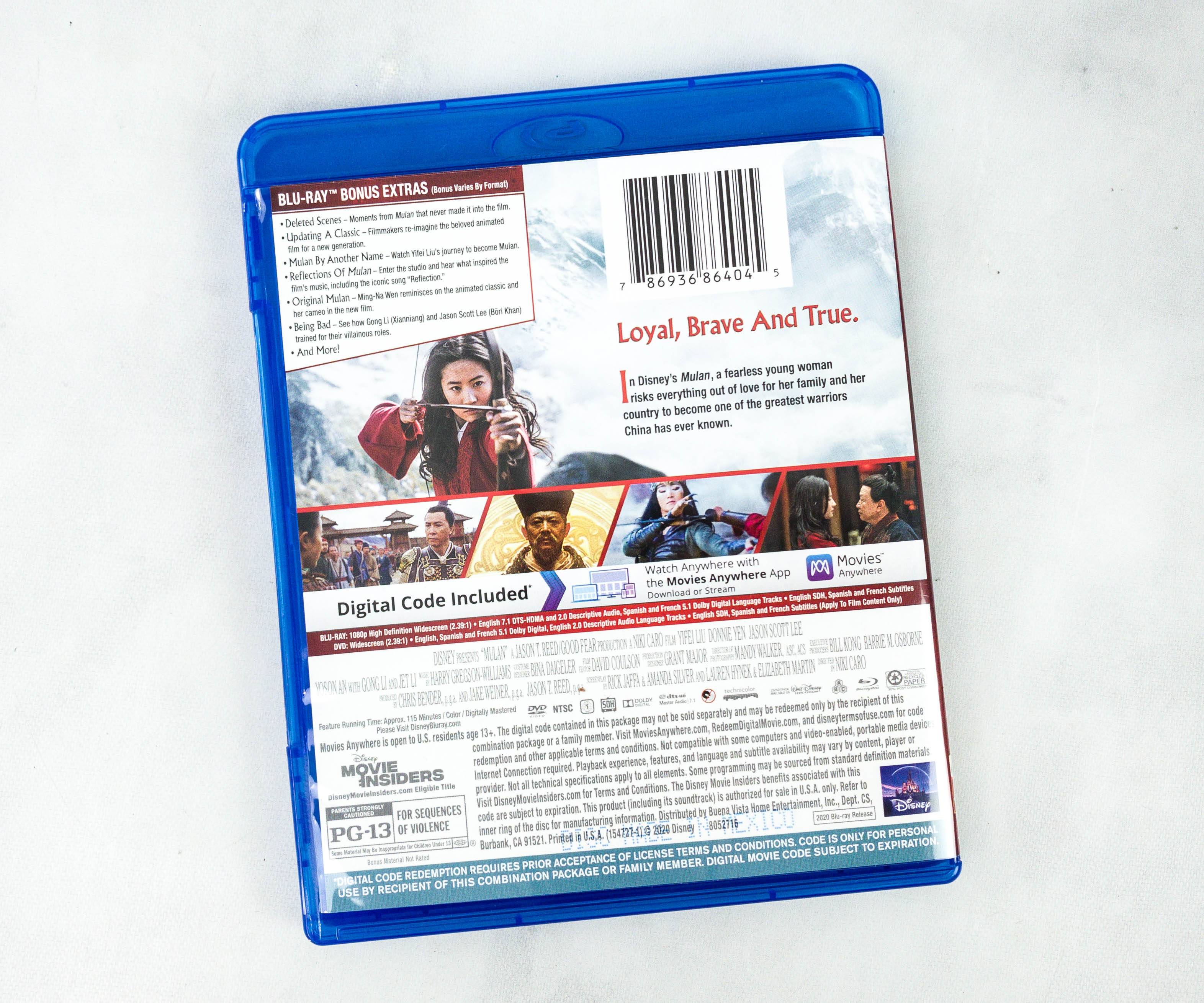 With this disc, we can watch bonus extras like deleted scenes, how filmmakers reimagined the beloved animated film for a new generation, the actress Yifei Liu's journey to becoming Mulan, and a lot more!
You will also get a DVD copy, aside from the Blu-ray disc, and a redeemable code that you can play on your phone, tablet, PC, or other gadgets! You can easily bring the movies anywhere you go and pass time by enjoying some movies!
I love Mulan! Her perseverance and braveness towards anything just for the love of her family are indeed remarkable! From the animated Mulan that we love to live-action Mulan, it appeals to all generations. Although there are differences, we enjoyed watching both, but one thing's for sure, we love the animated one more! Disney Movie Club is such a great way to build our Disney movie collection at home. Not to mention, they also offer a lot of membership perks, and when we say a lot, it means a lot!
Want to save some bucks? We've got a tip! You can skip months and then go back and grab previous titles as add-ons at 60% off the original price!
You can also rewatch Mulan and any other Disney favorites on Disney+, and they're ready for streaming! But still, nothing beats Disney Movie Club if you want to have movies in hand on release or if they are a must-have for the minivan!
What do you think about this month's movie pick?