Cubscription Box by Build-A-Bear is a subscription box service that delivers a new furry friend every season (4 times a year). Each shipment contains 6-8 custom-made, exclusive Build-A-Bear items that you can't get in stores or anywhere else! This includes a new stuffed animal in every box, complete with clothing and accessories for both you and your furry friend! Cubscription Box is gender-neutral.
DEAL: Get a FREE box filled with exclusive birthday Build-A-Bear goodies on their birthday when you subscribe to an annual plan! No coupon code required, just VISIT AND SUBSCRIBE.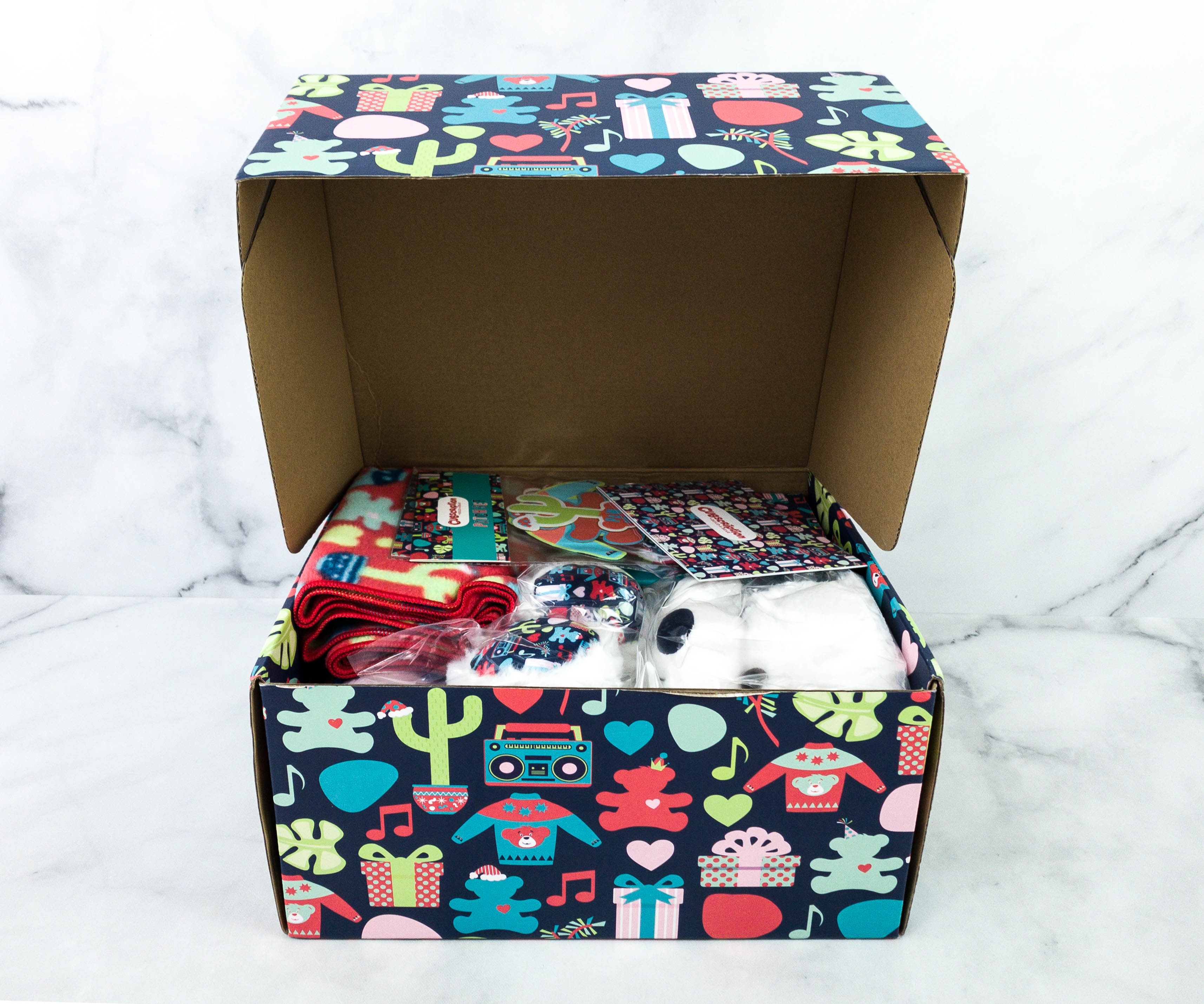 I love the colorful box!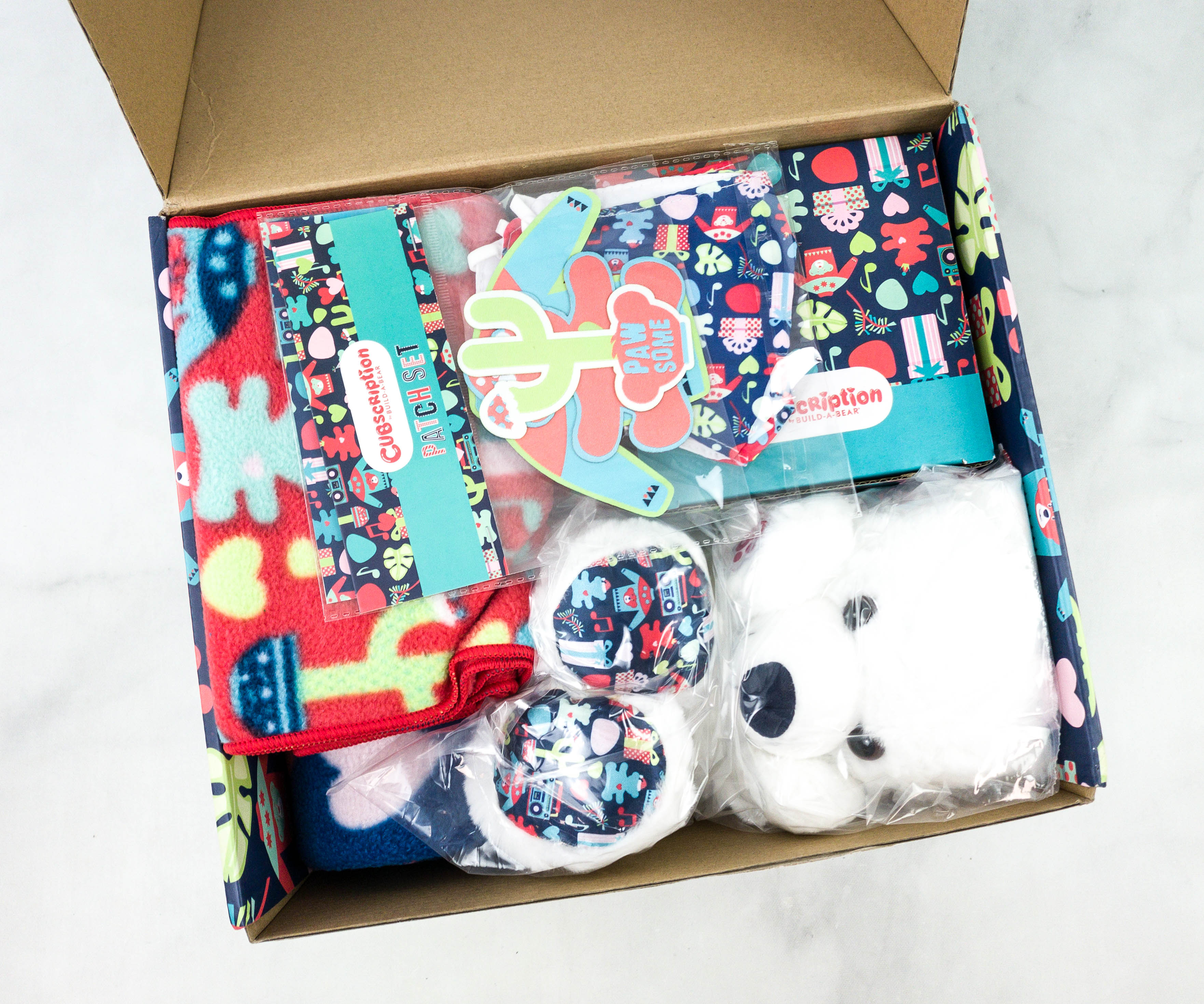 The box is jampacked!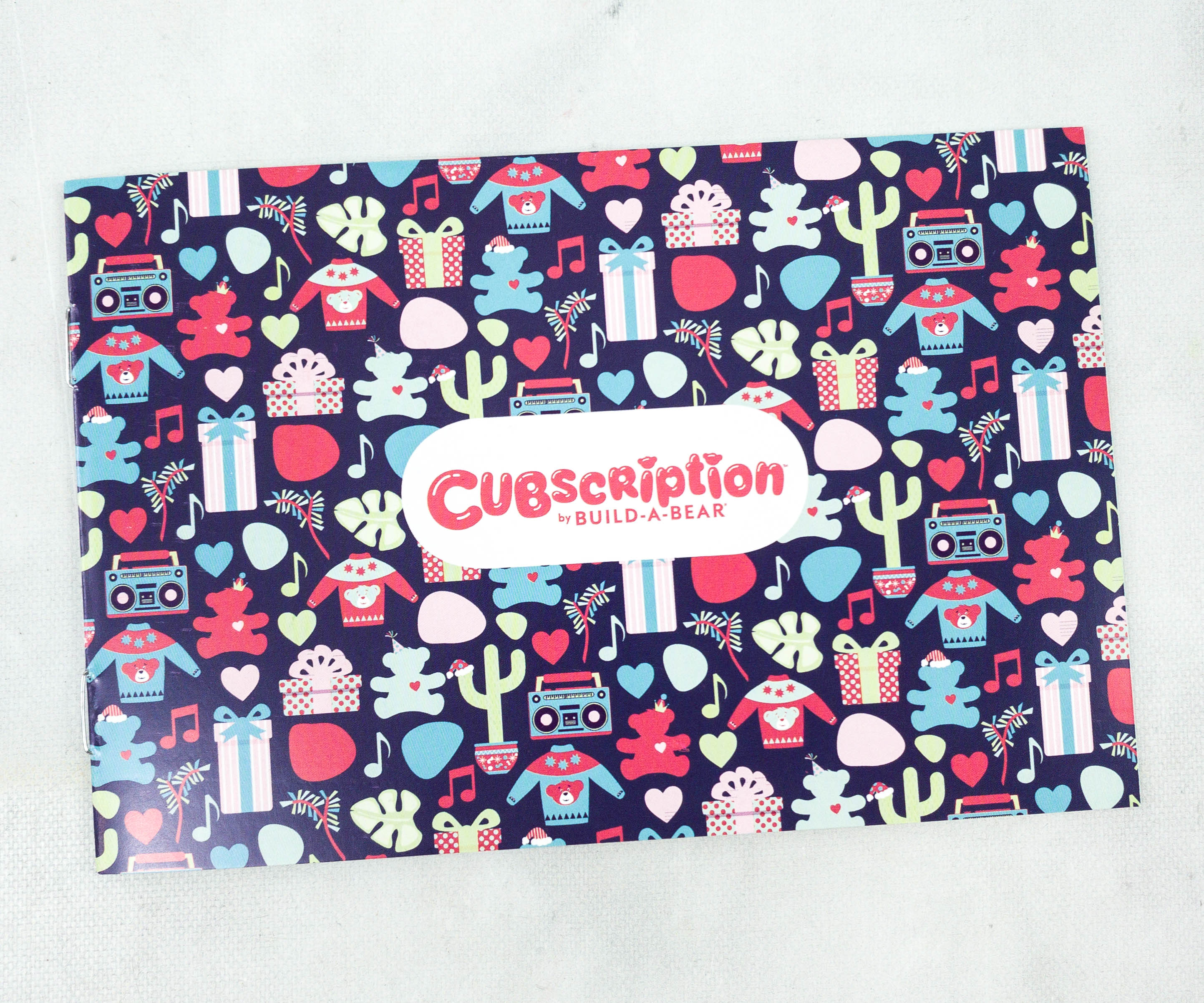 Everything is looking cute. The booklet has the same design as the box!
At the back is a page that says you can give your new bear a name!
Inside, they included a photo of the bear we received this quarter!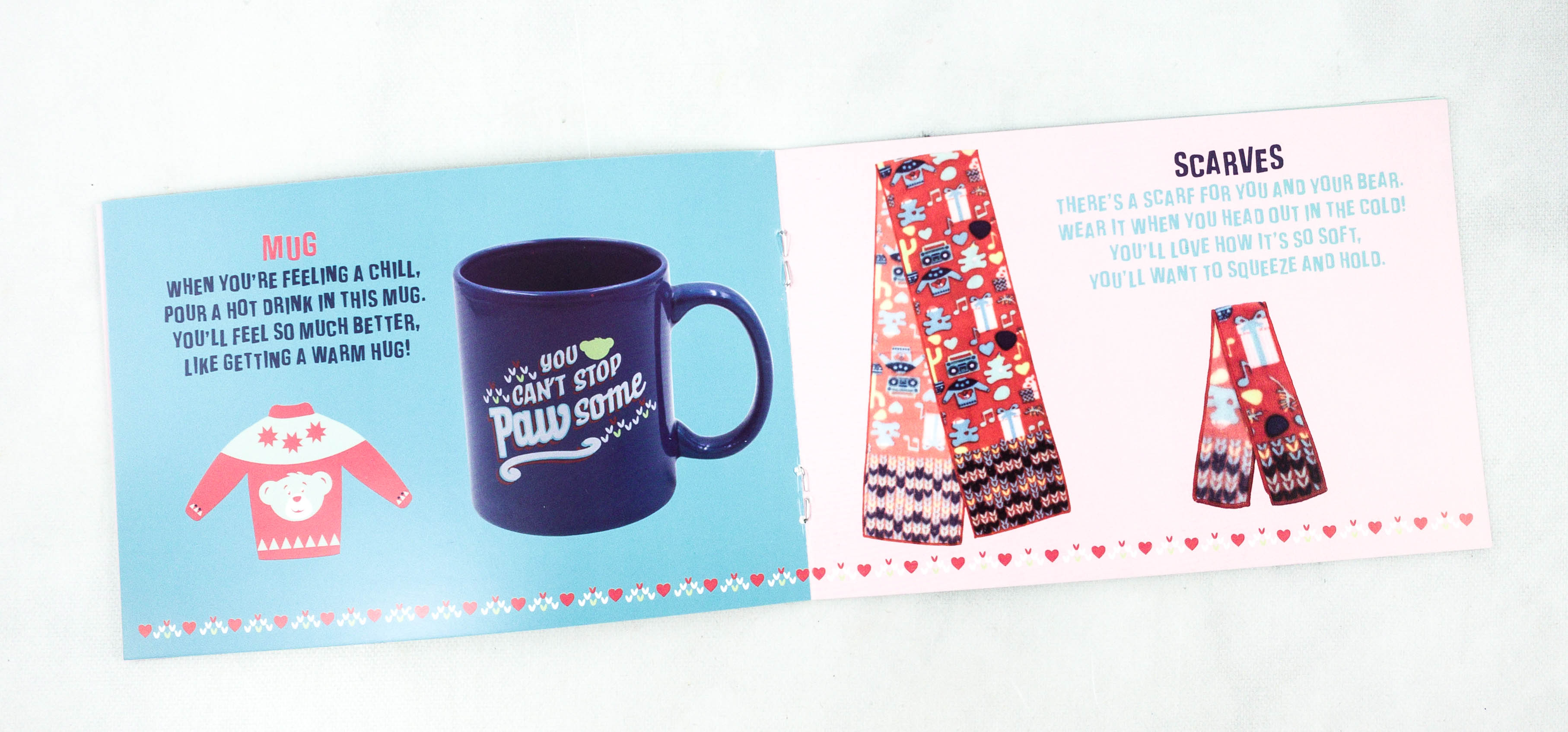 The booklet also contains pictures of the other items included in this box.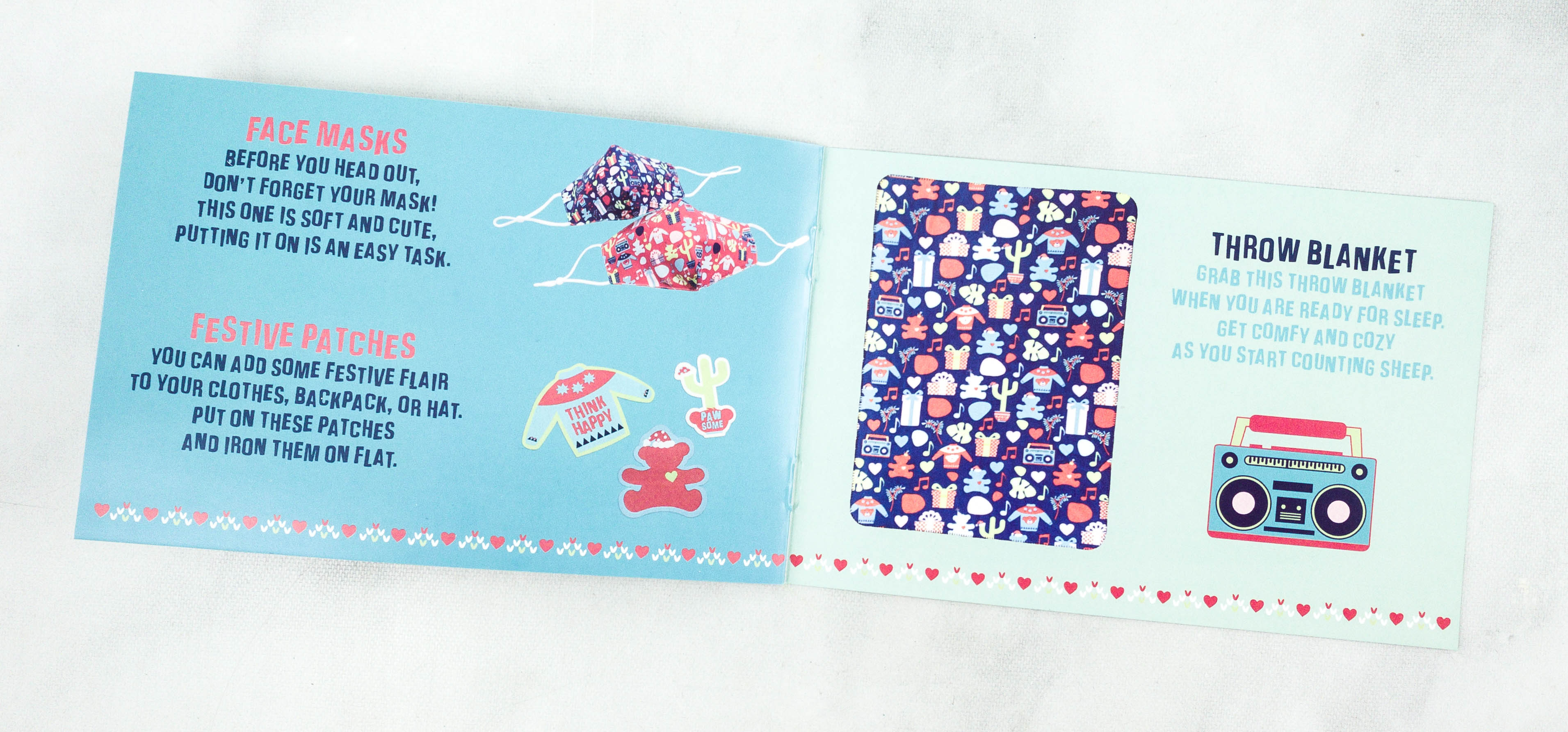 Each item comes with a description as well! It's so cute!
Everything in my box!
Build-A-Bear Bear. The main item in the box is here! It's a cute bear in white. It's so soft, and my daughter can't wait to dress it up!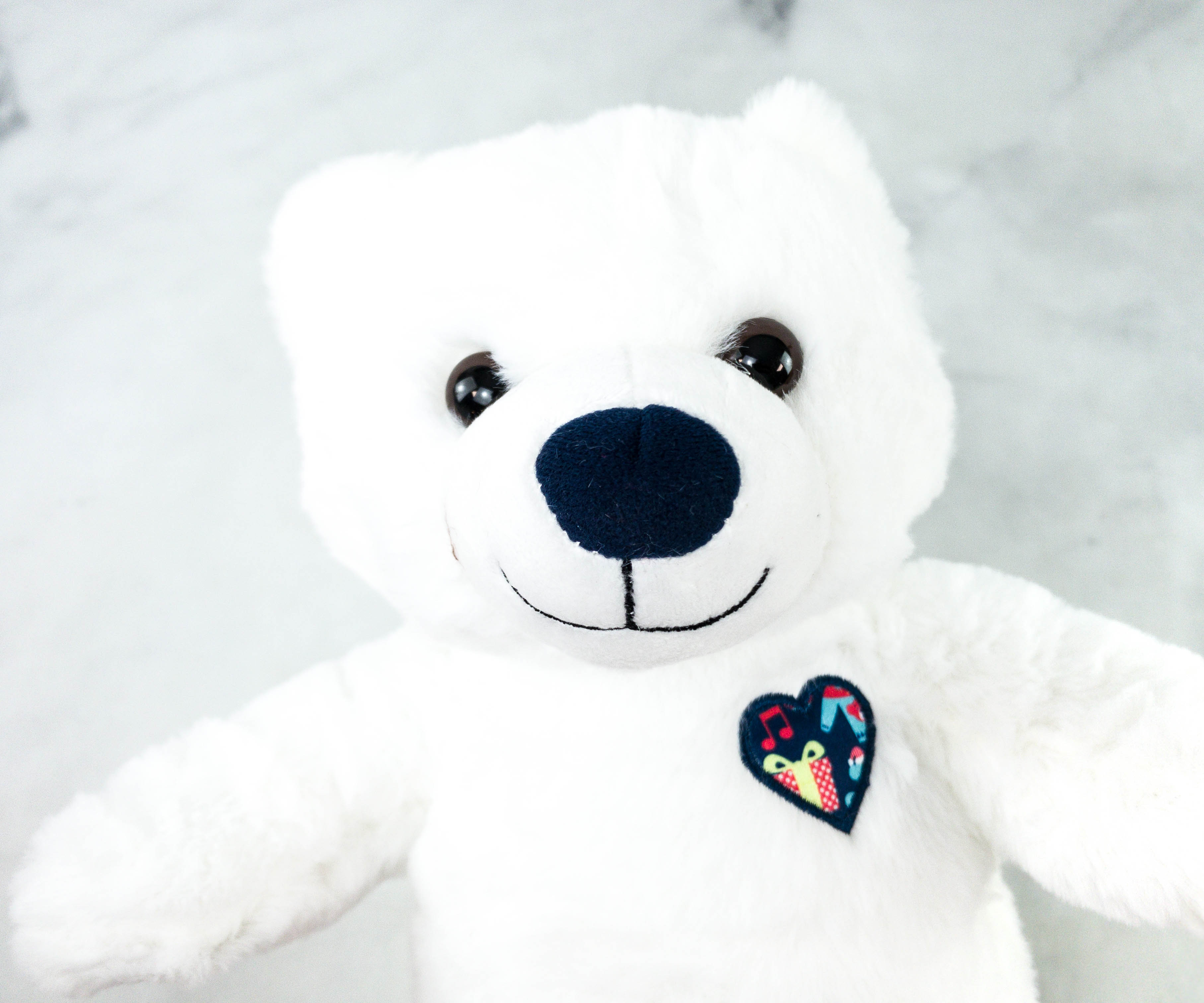 It perfectly resembles a polar bear! It's so adorable!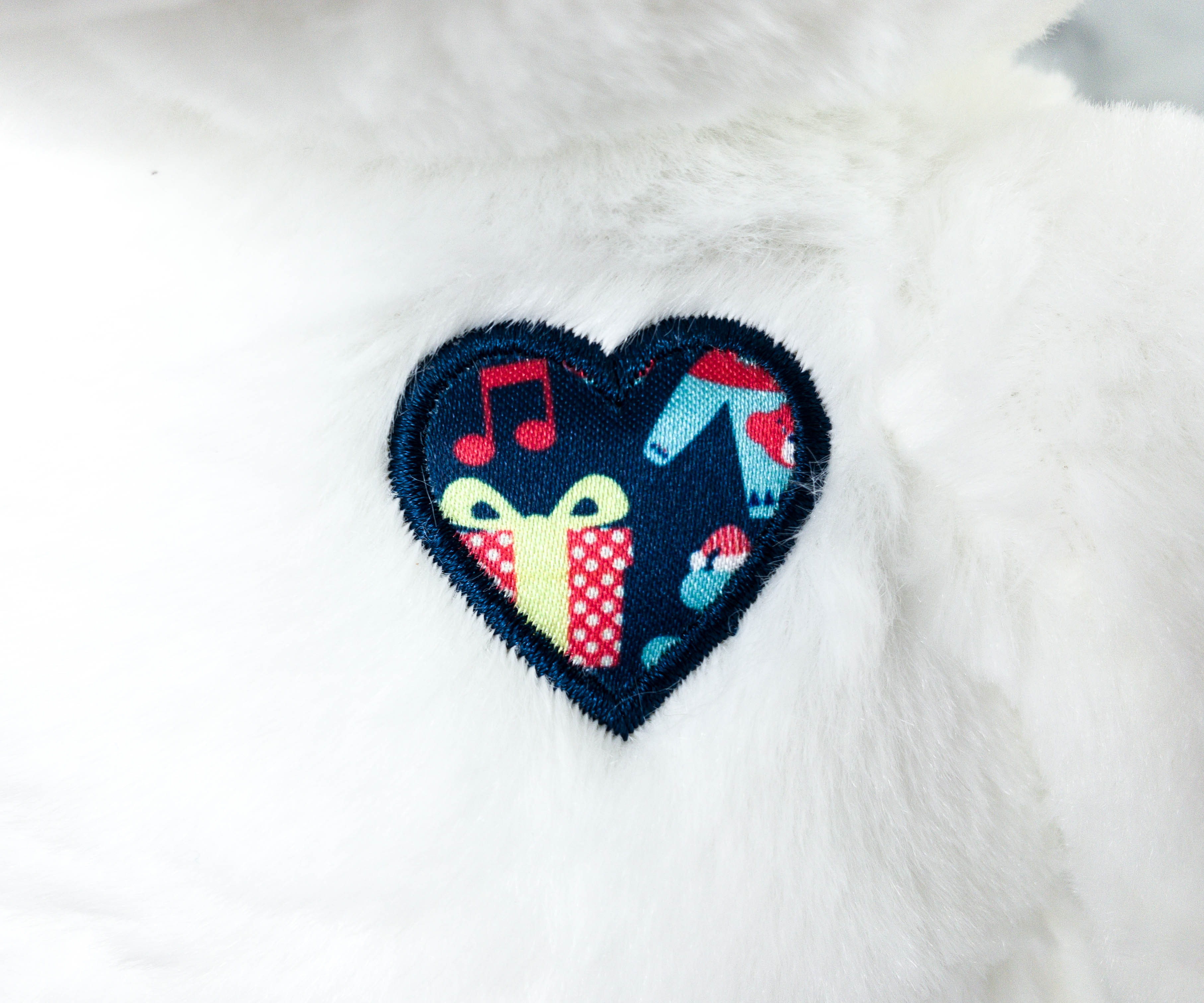 It even has a heart patch attached to its chest with the same design as the box!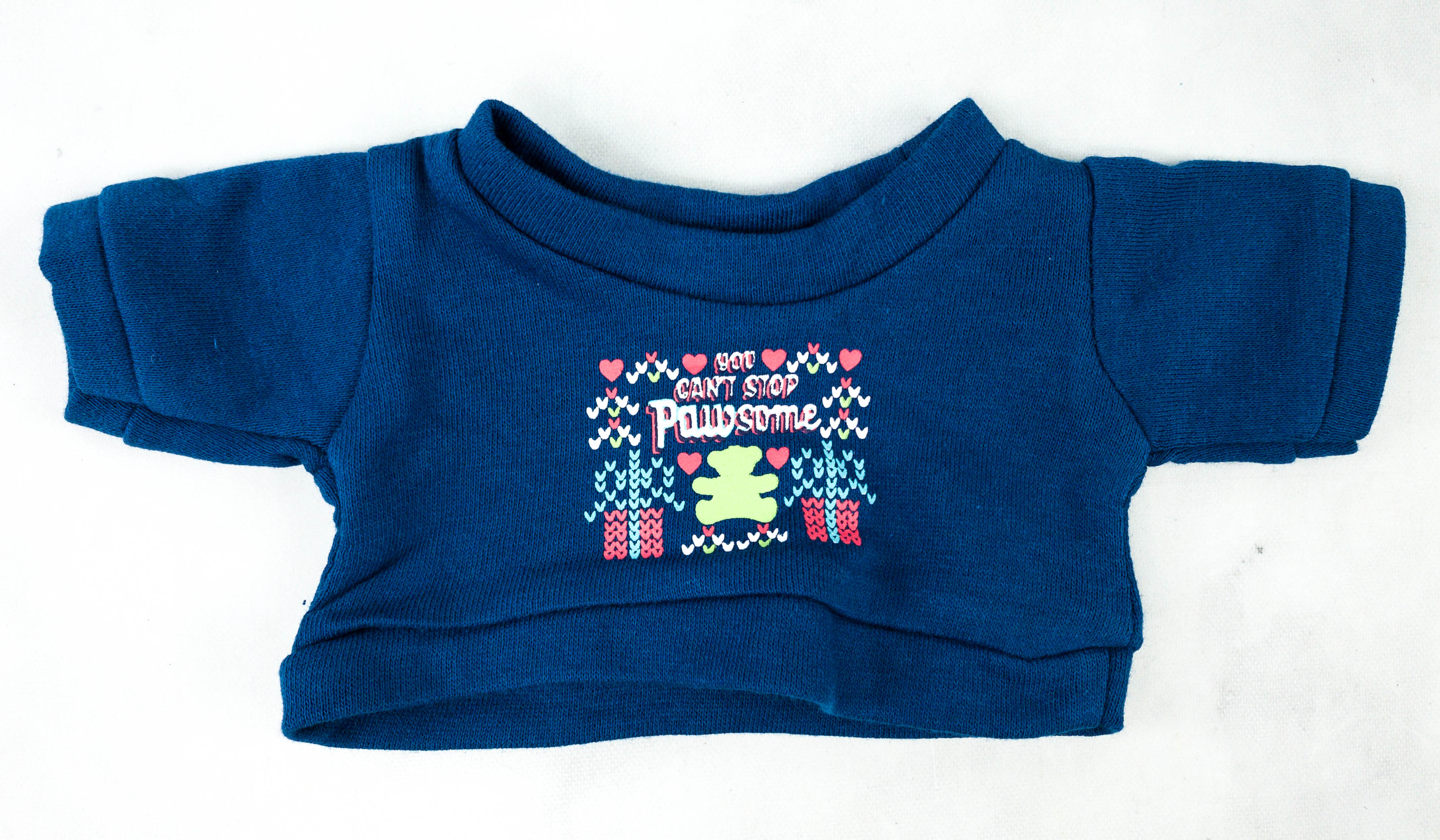 Bear Sweatshirt. A festive and fun sweatshirt is also included in the box! It's in a dark blue color with a text and heart designs in front!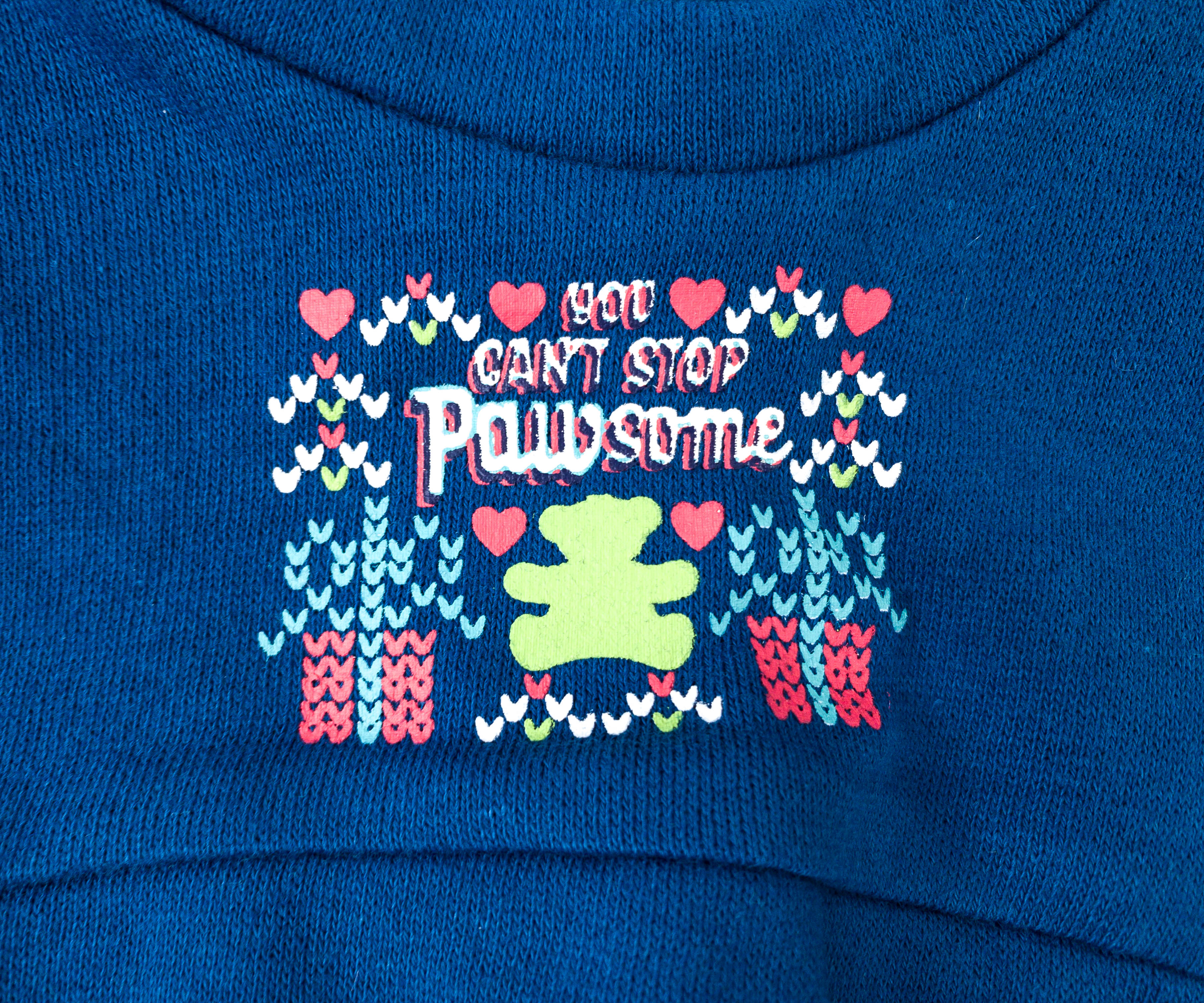 The text says "You can't stop pawsome" with a silhouette of a bear below, surrounded by hearts of different colors!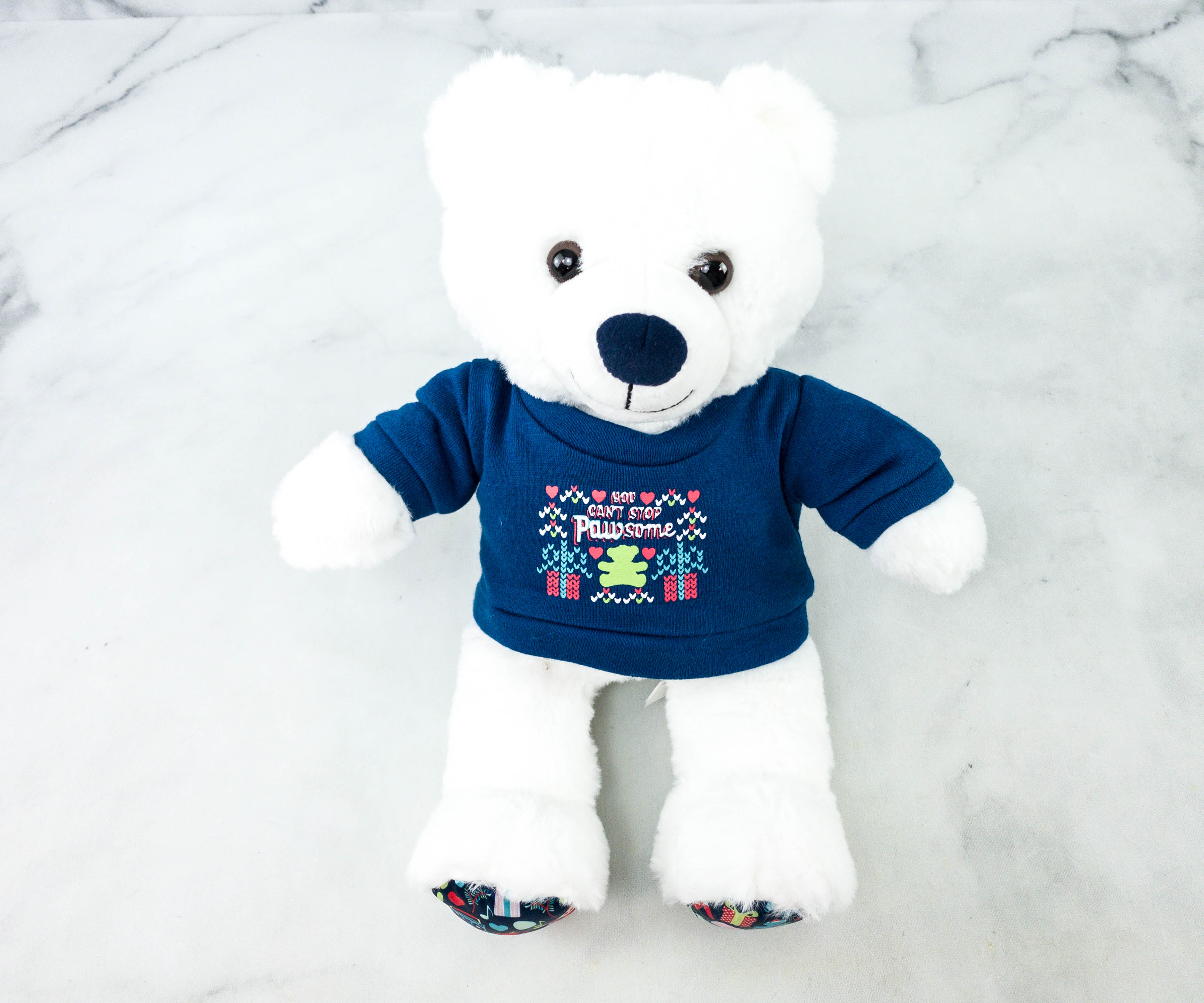 The bear looks even cuter with the sweatshirt!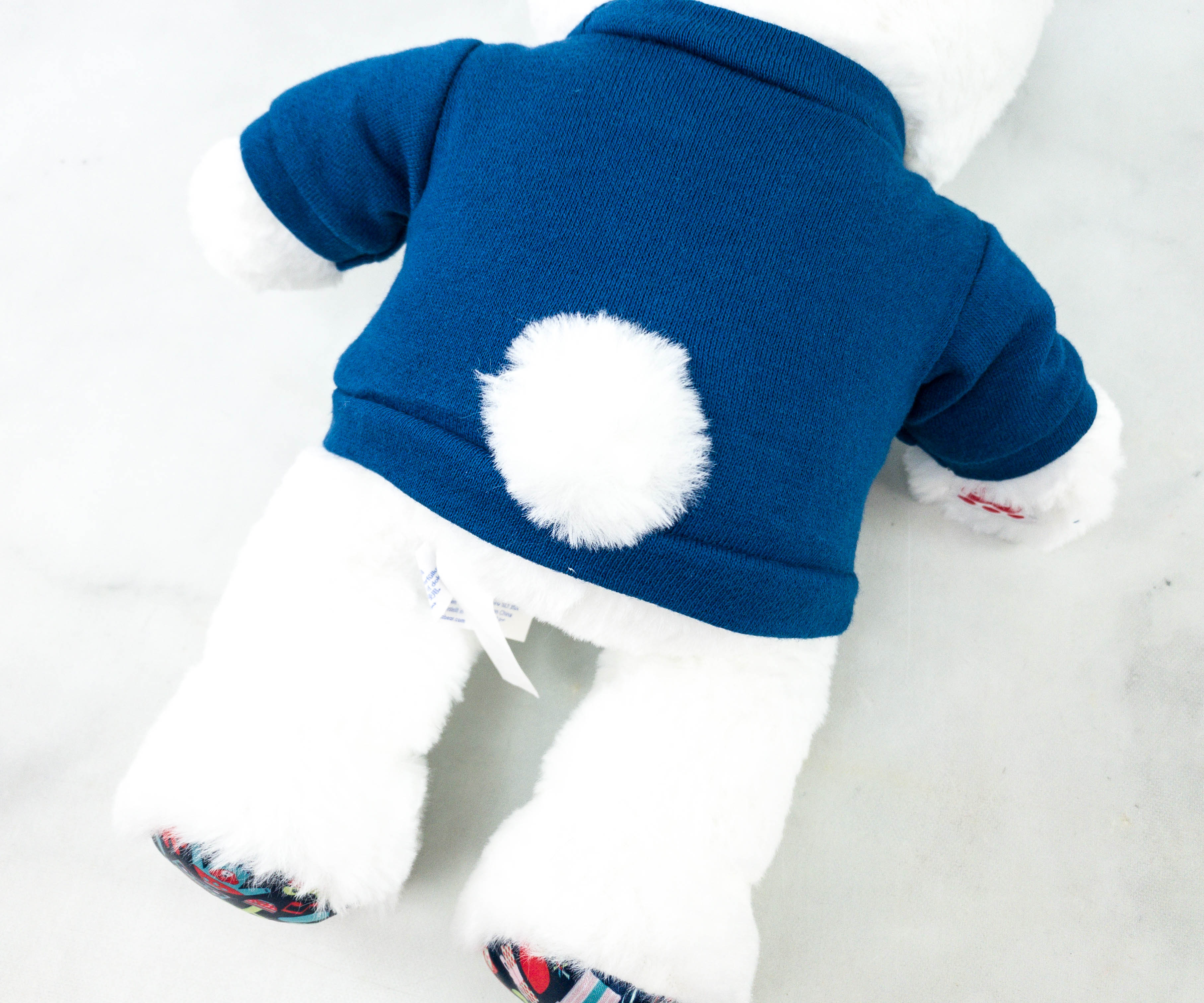 It perfectly fits the bear! And the pompom tail is so fluffy!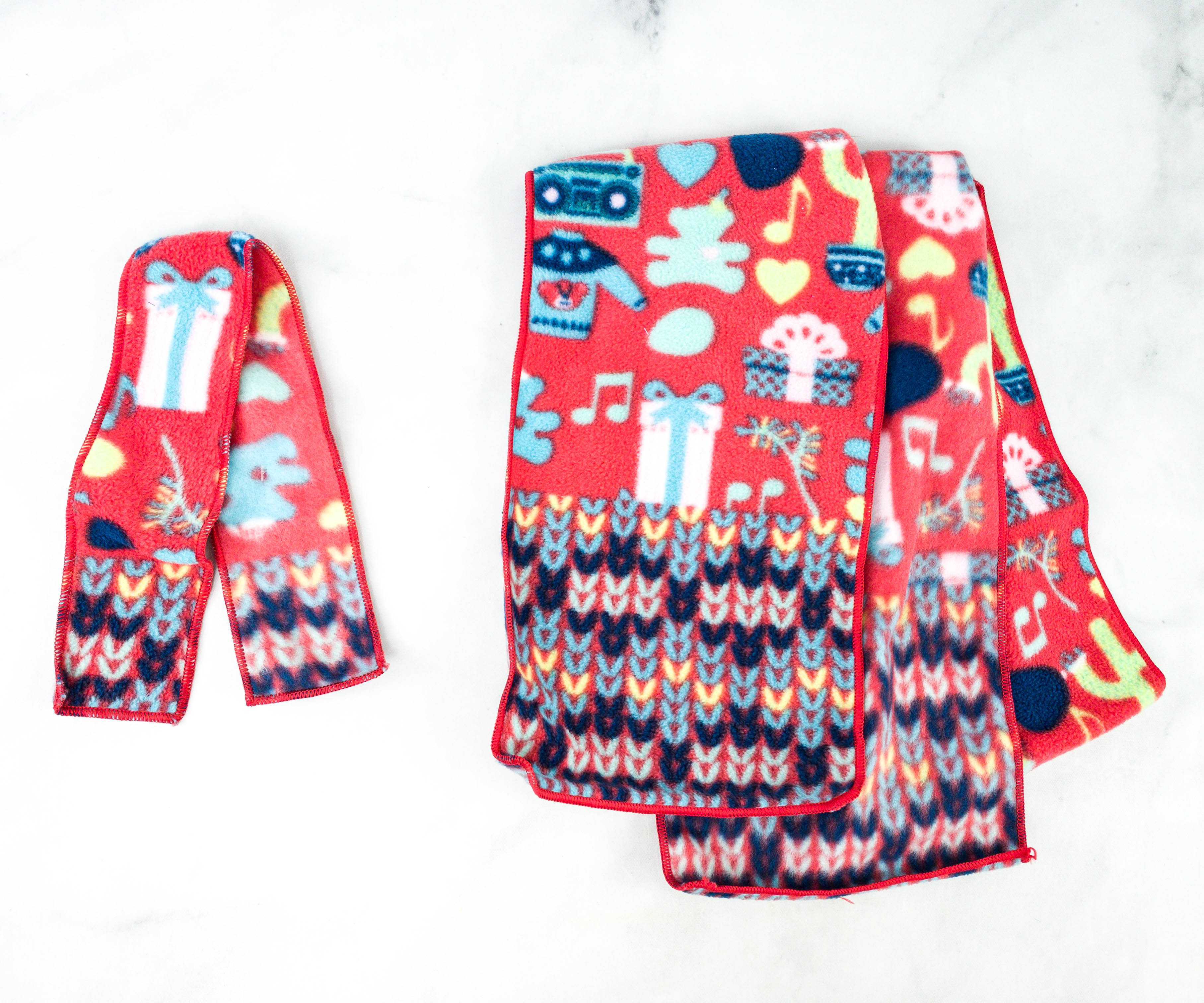 Scarf. There's a pair of matching scarves for my daughter and the bear!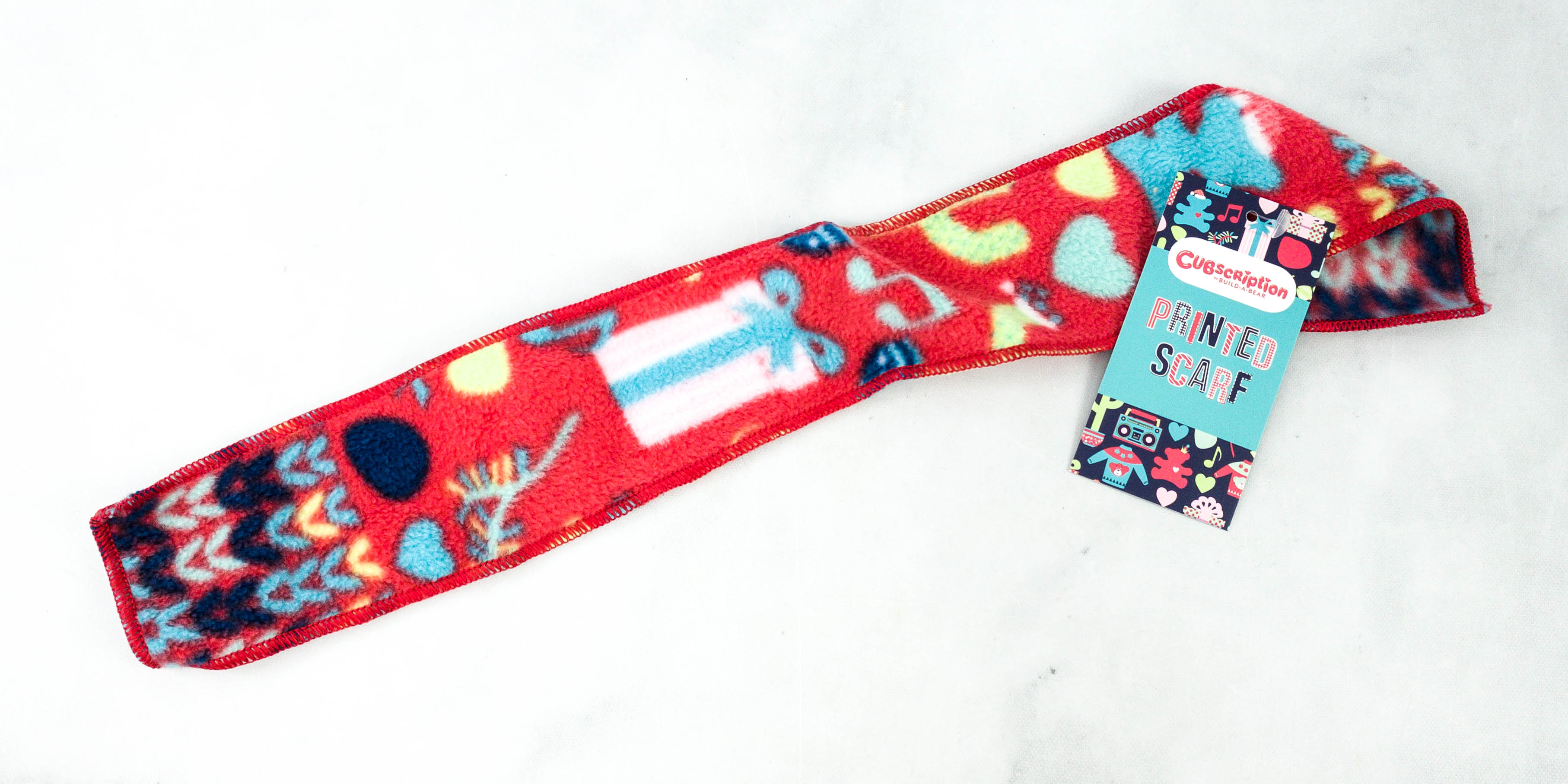 Here's a look at the bear's scarf. It's small but cute and soft!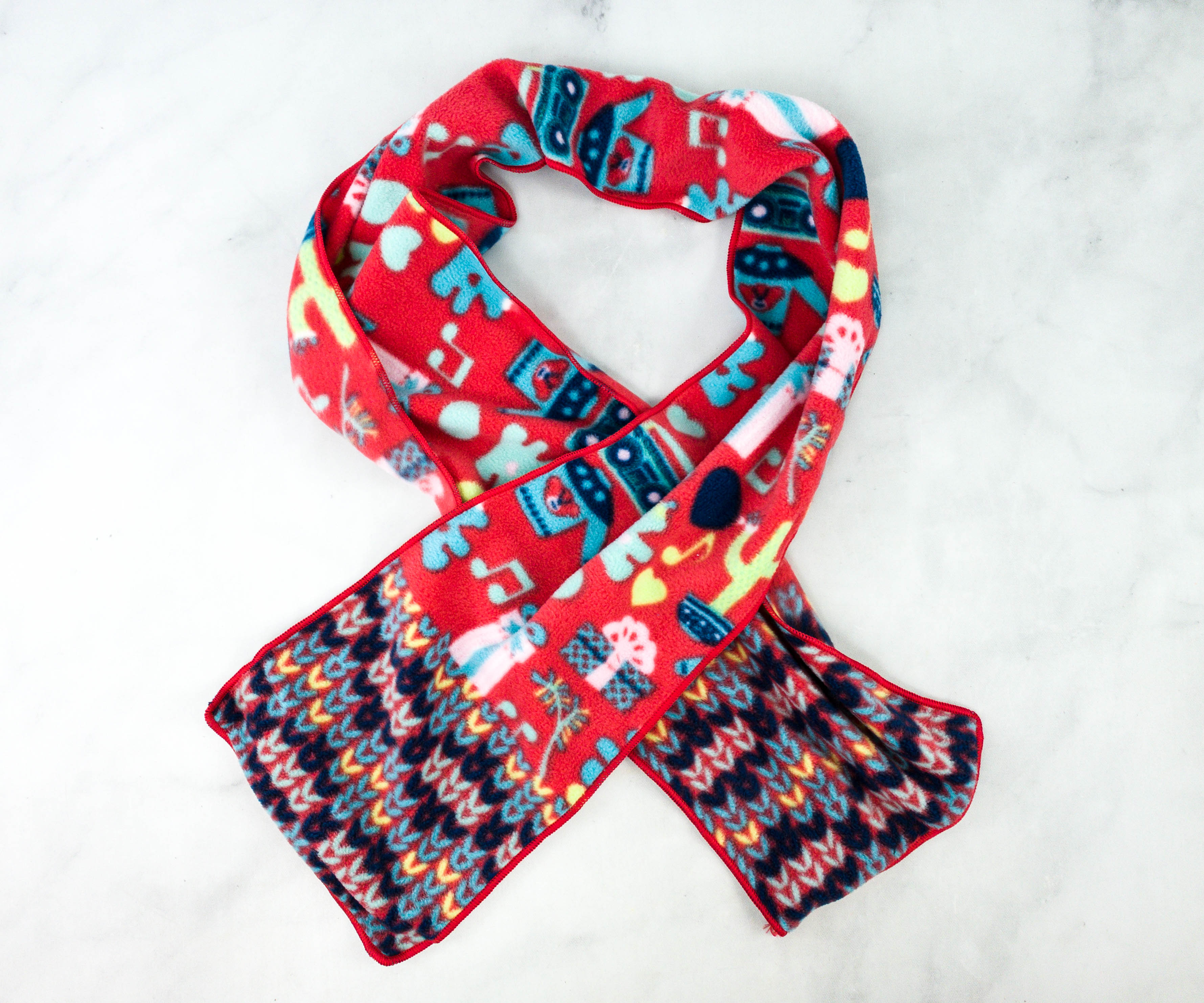 Of course, my daughter's scarf is longer. She loves it because it's soft and warm! It has a red base color and colorful holiday-themed designs.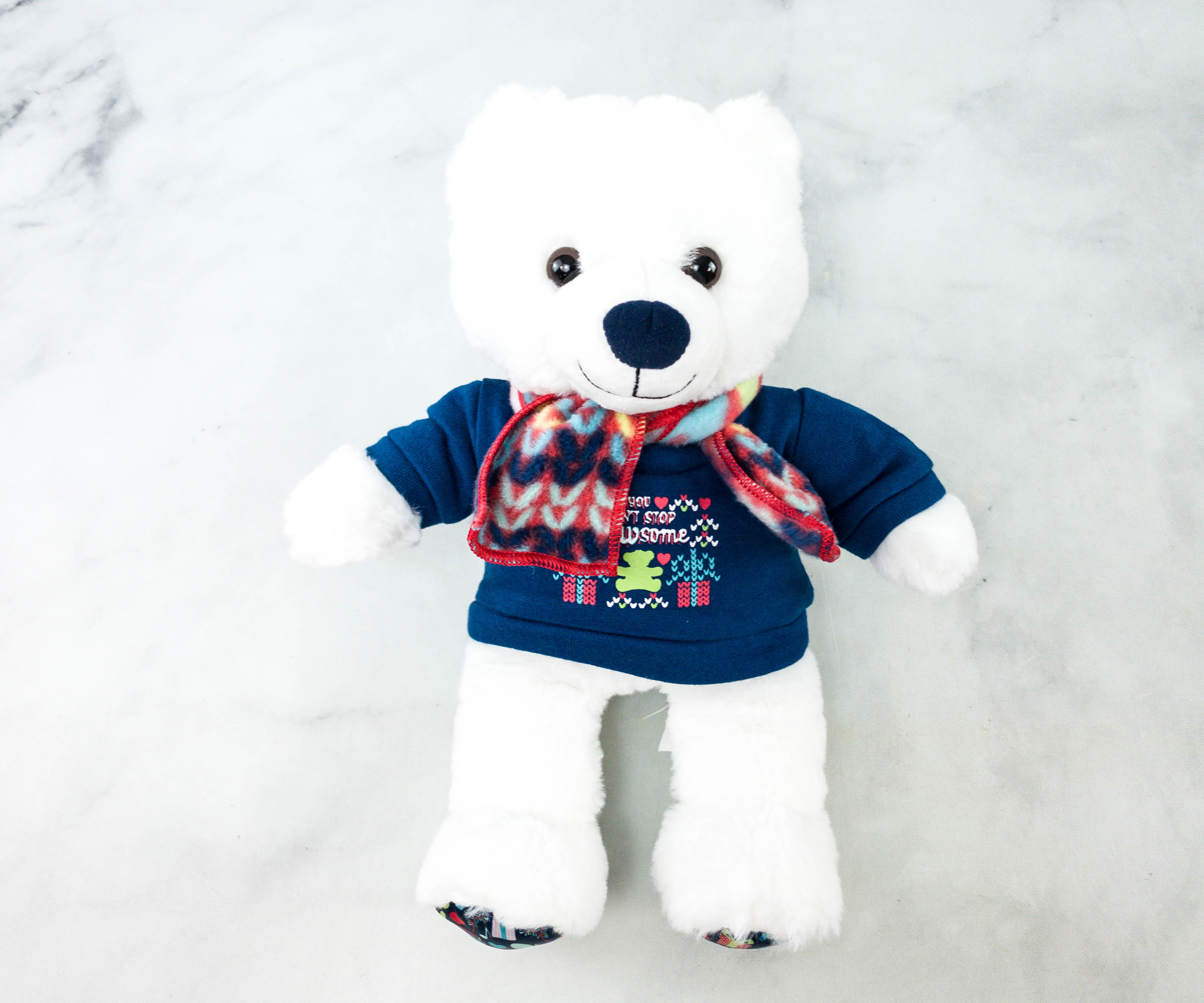 Look at the bear wearing the sweatshirt and the scarf! It's a complete look for the winter!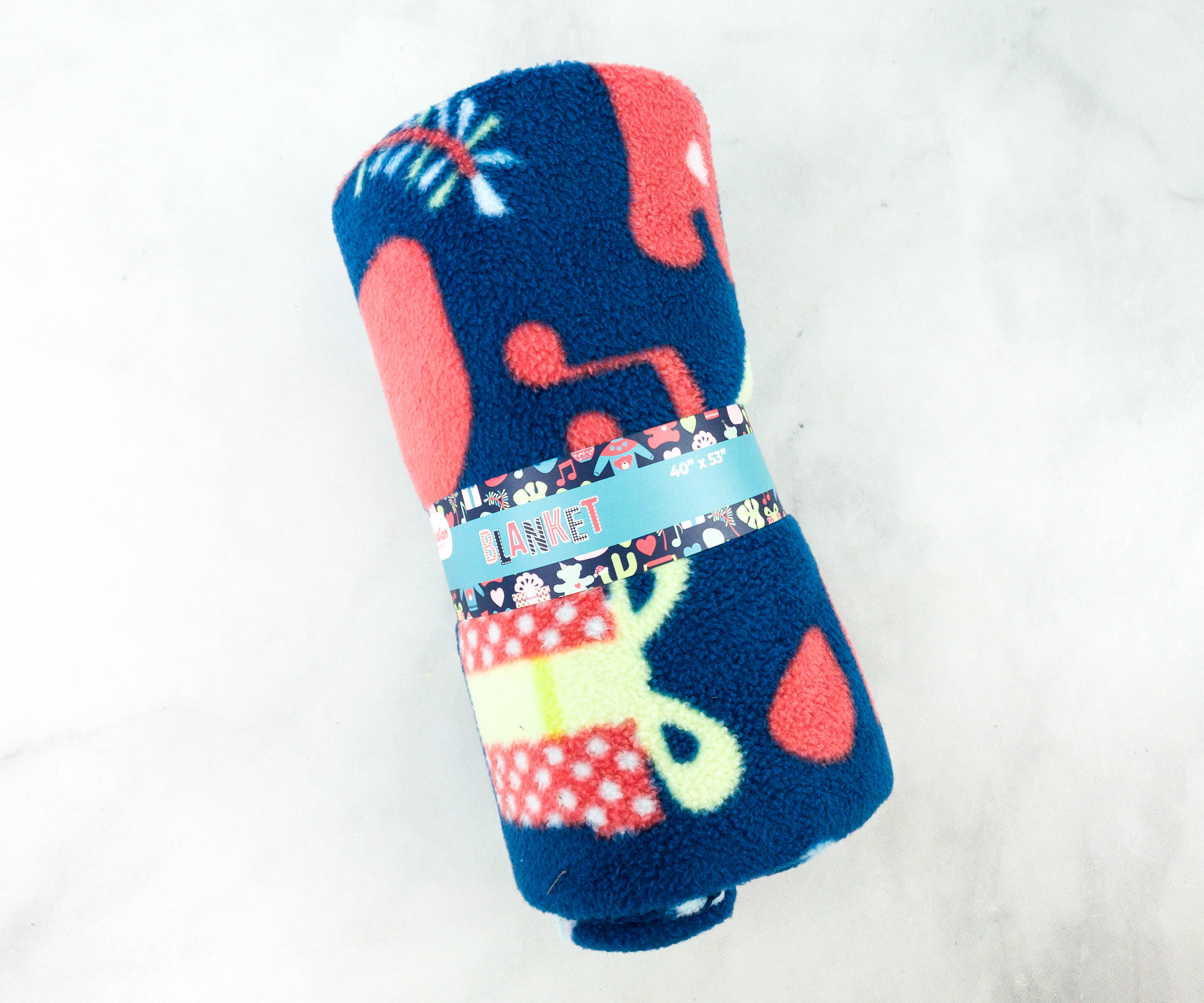 Throw Blanket. To warm the cold nights, they included a throw blanket inside the box that has the same fabric as the scarf!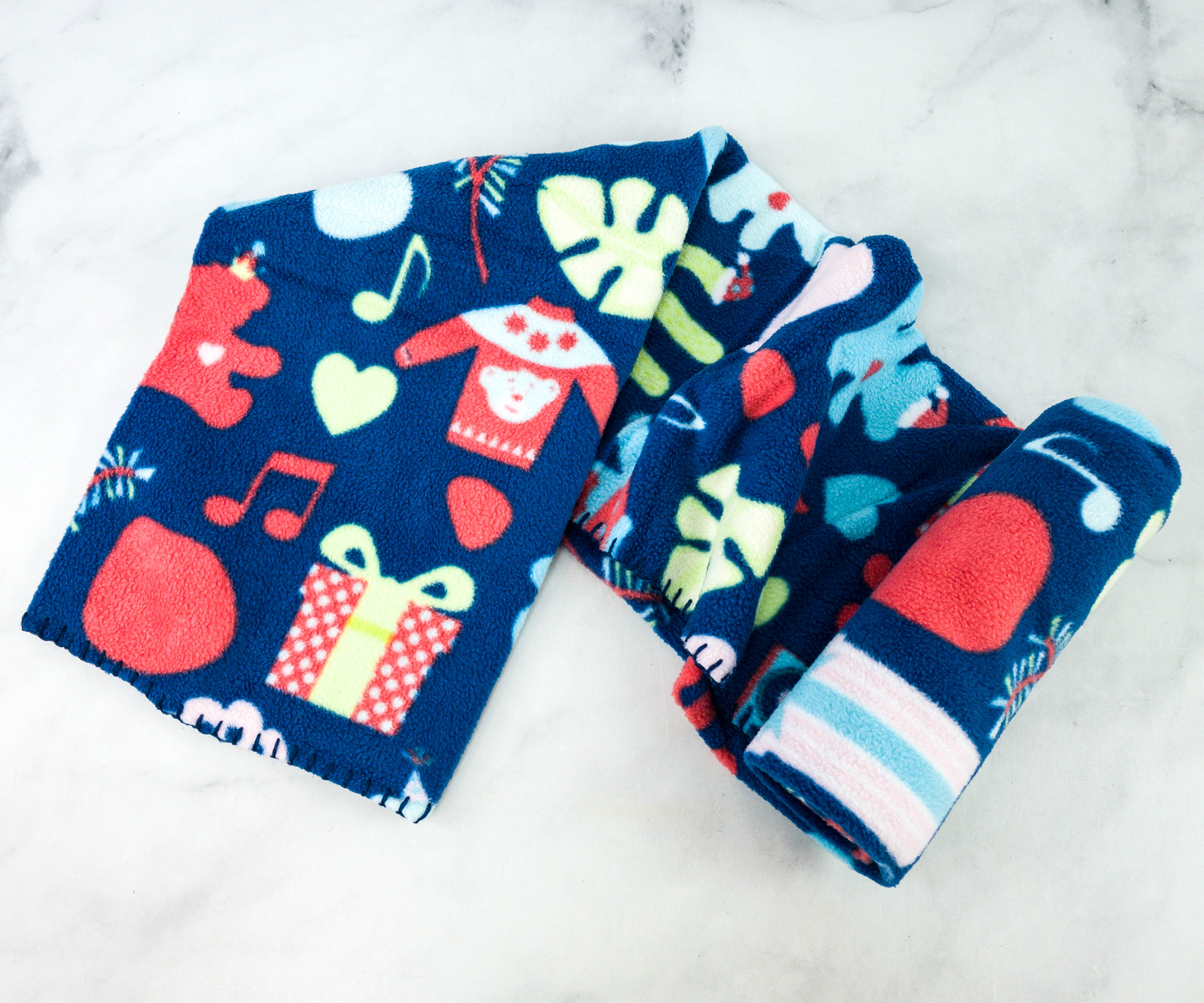 I like that all the items inside coordinates with each other and have the same design as the box!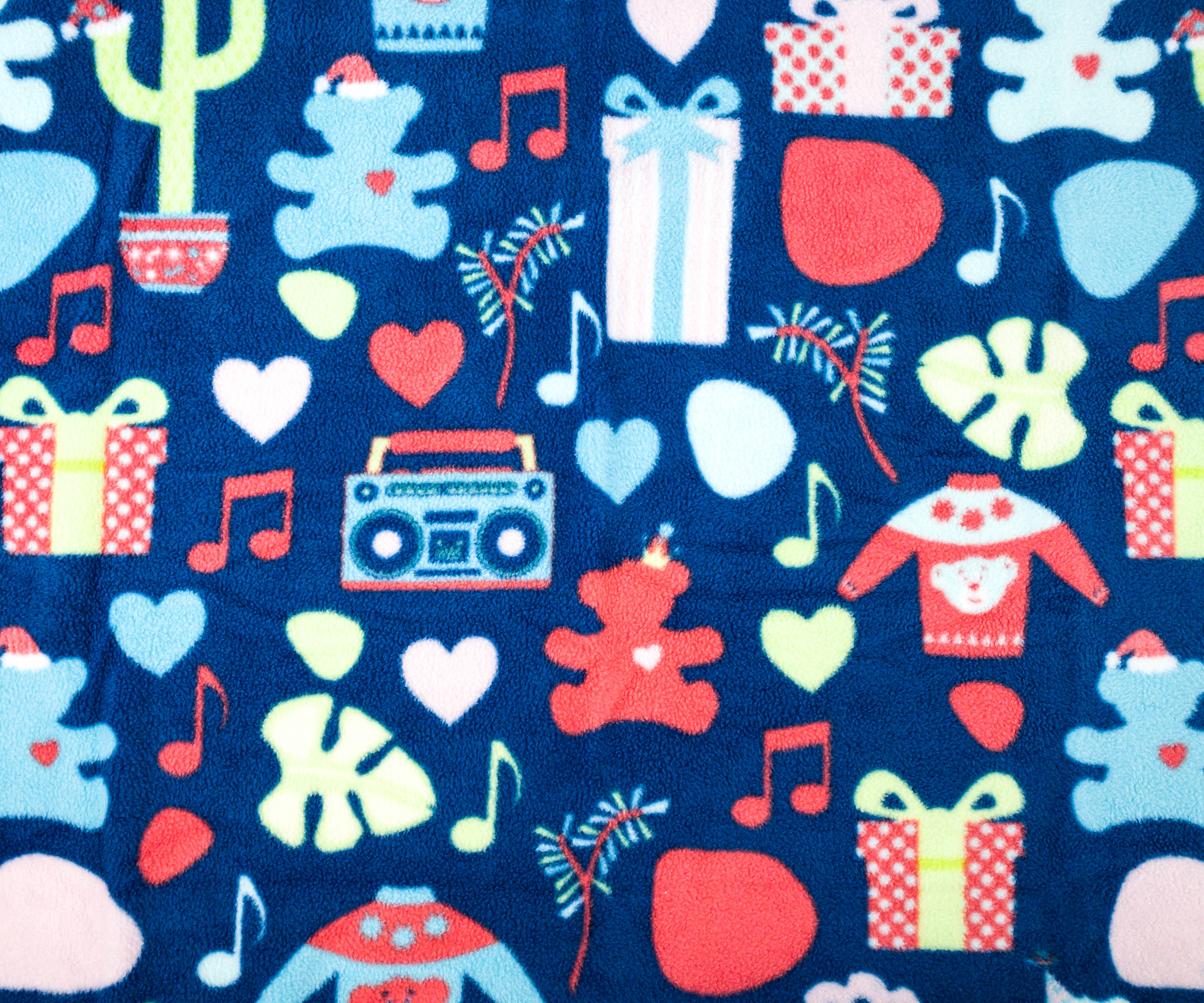 It has the same blue base color with images of a boombox, musical notes, sweatshirts, gifts, hearts, and bears!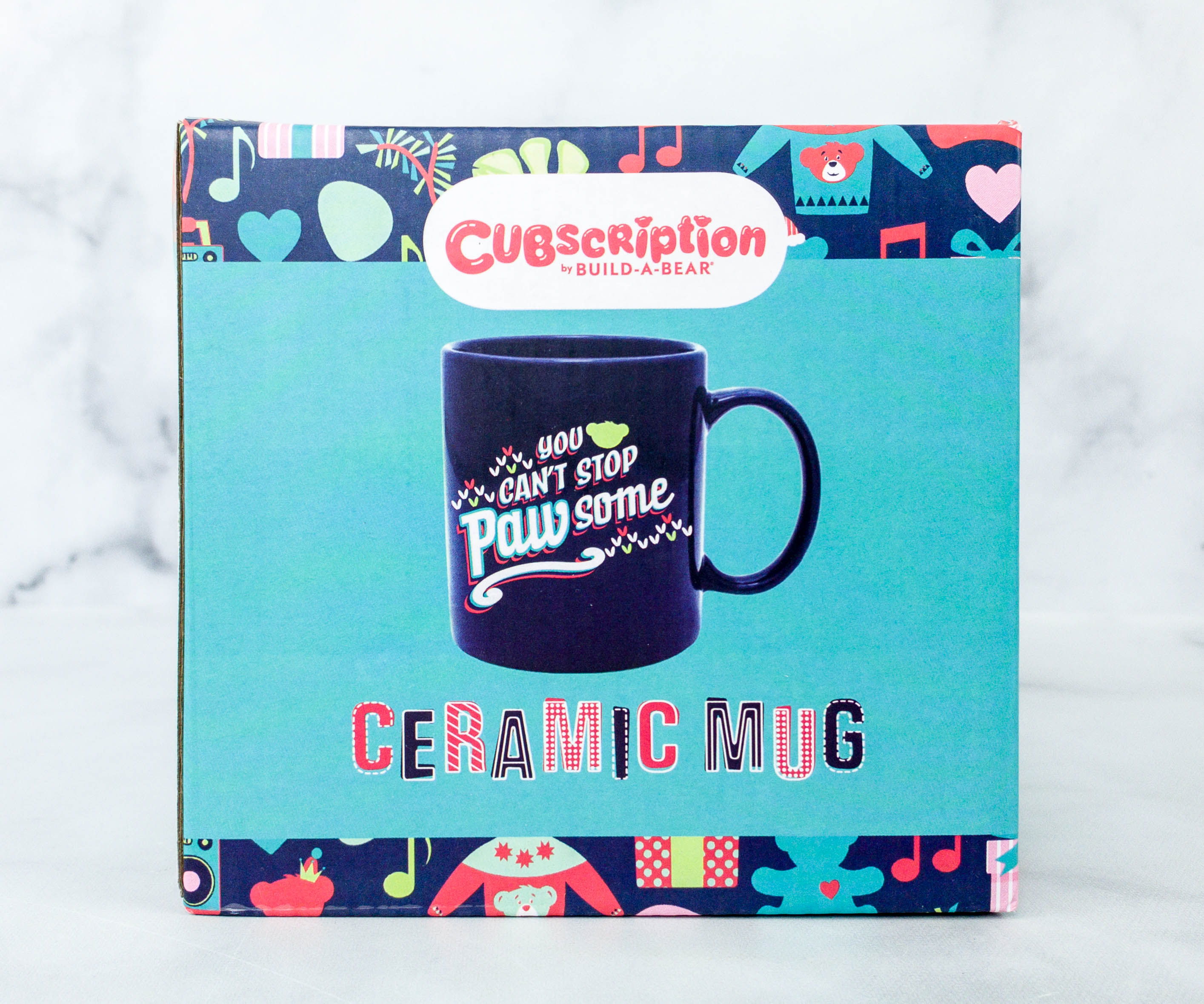 You Can't Stop Pawsome Mug. The cute ceramic mug was packed in its own box. It's perfect for enjoying warm winter drinks!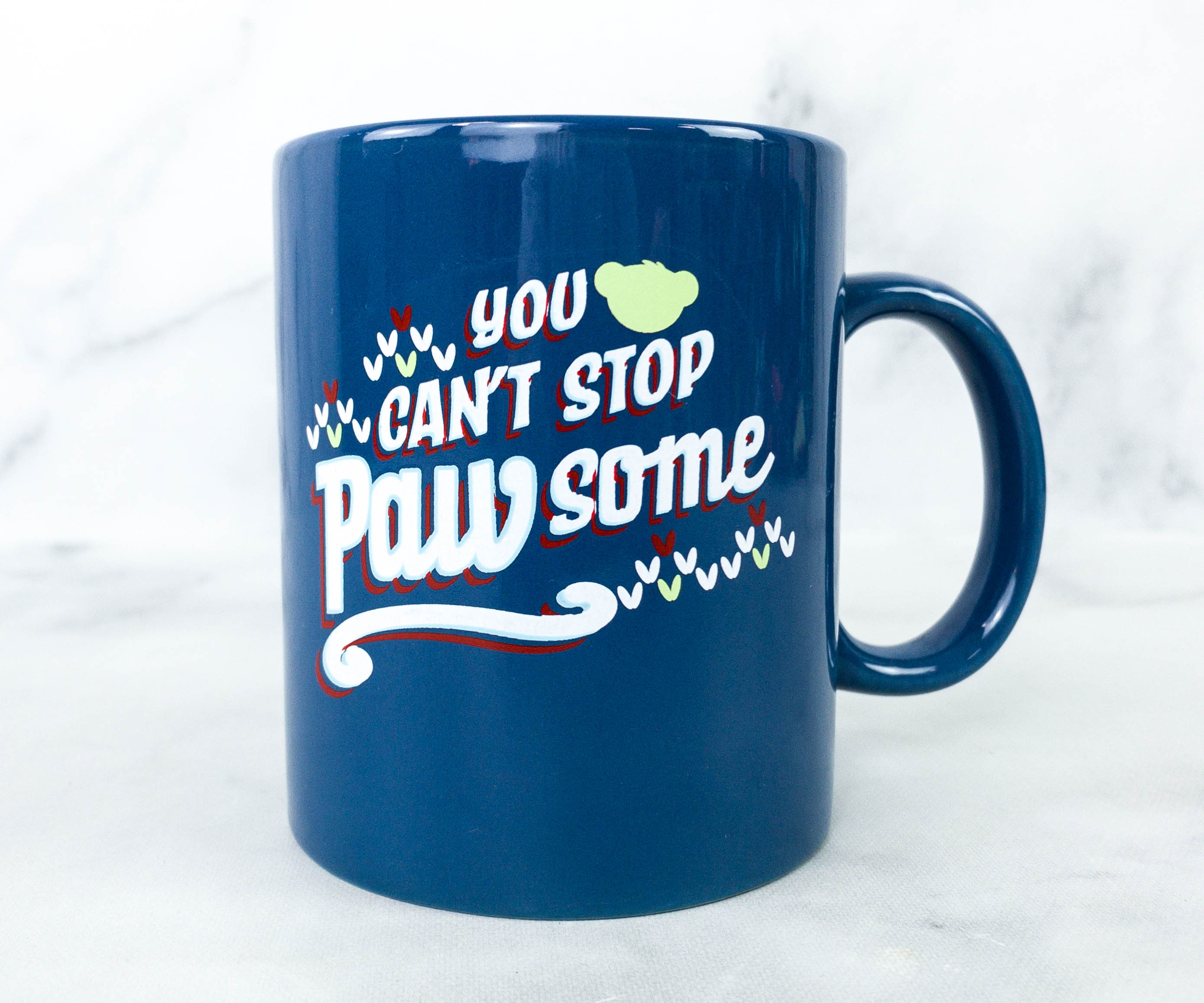 It also has the same text as the bear's sweatshirt: "you can't stop PAWsome!"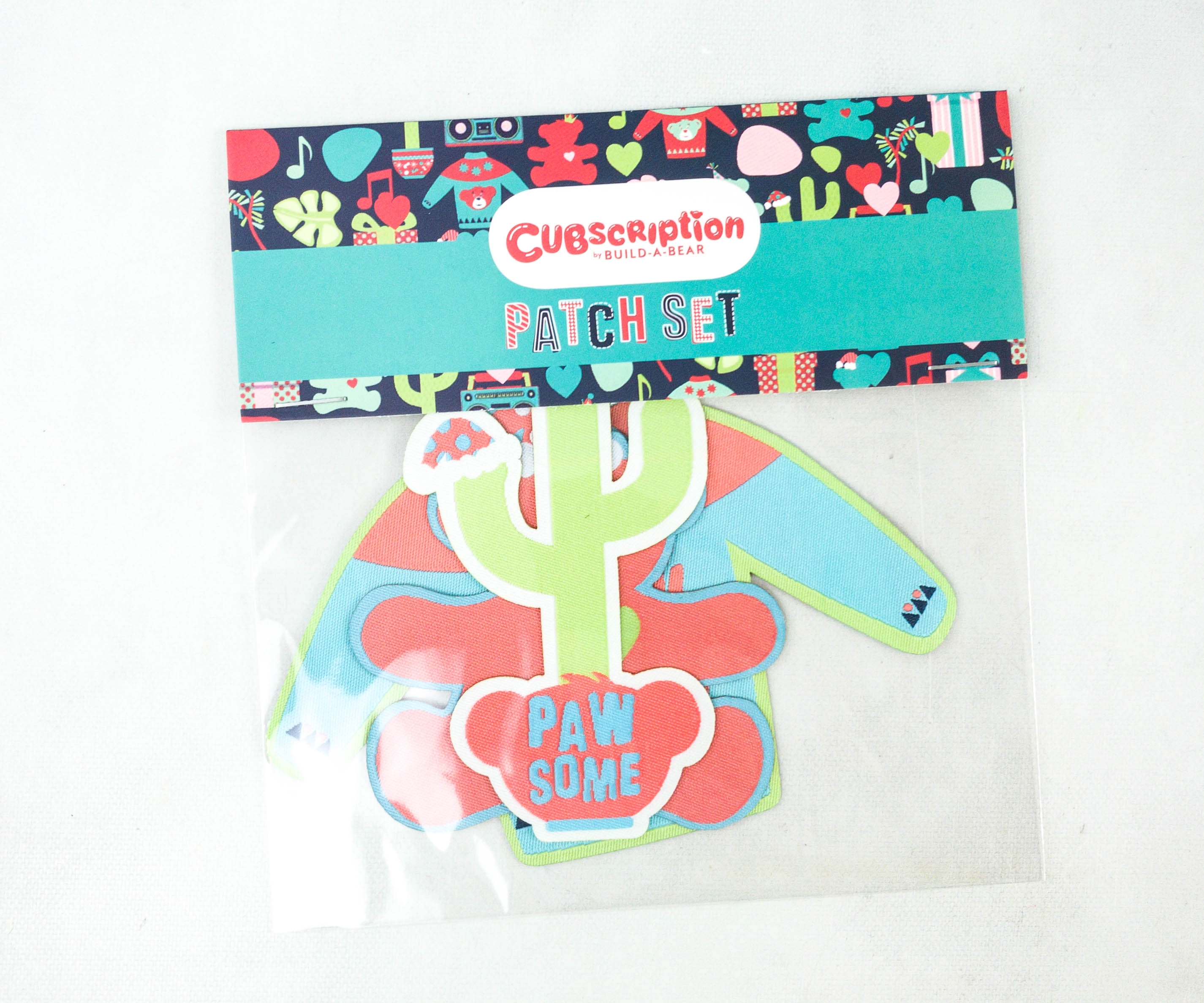 Patch Set. There's a set of patches in pastel colors infused with festive flair!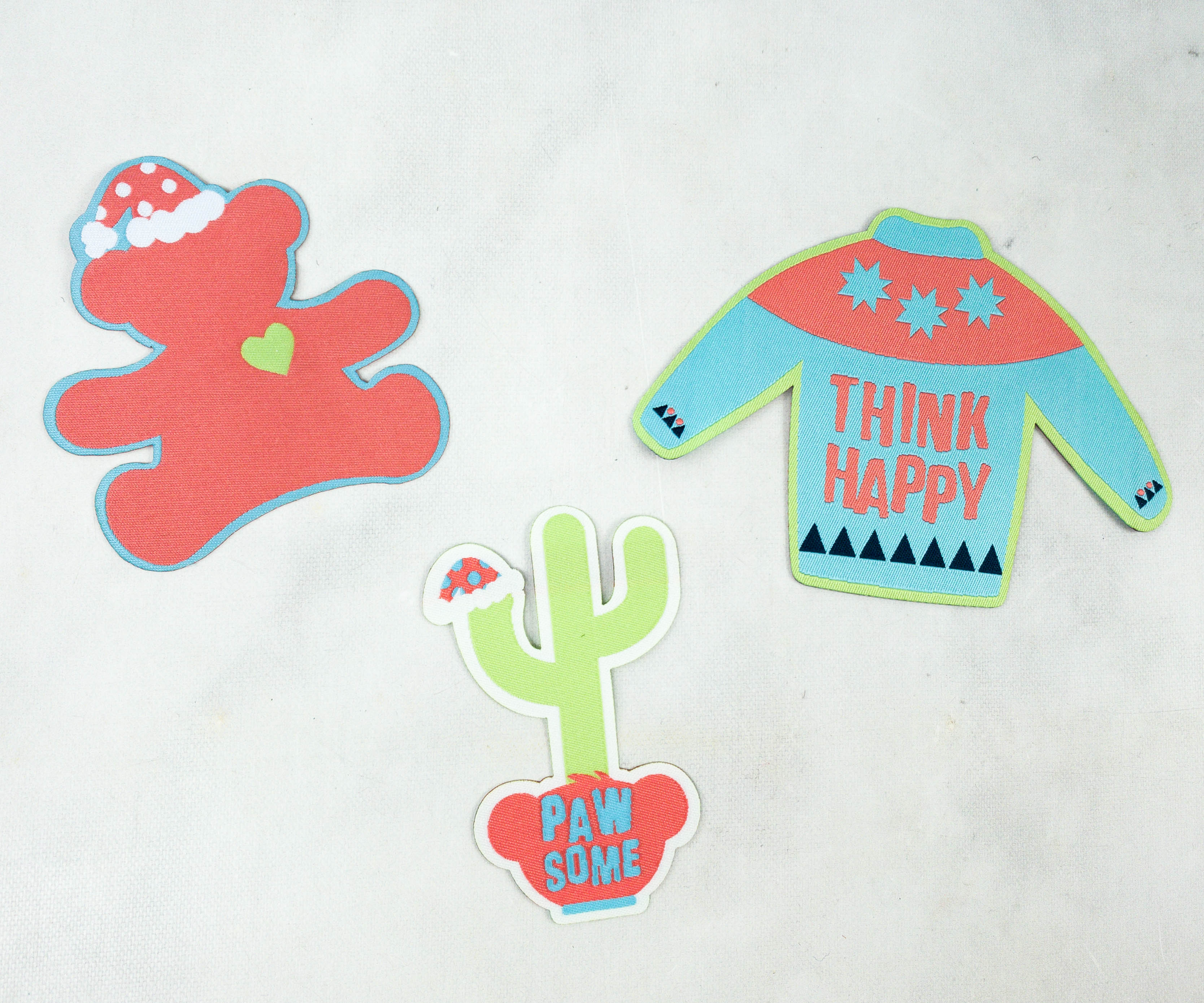 The patches feature a bear and a cactus wearing Christmas hats, and a festive sweatshirt that says "think happy"!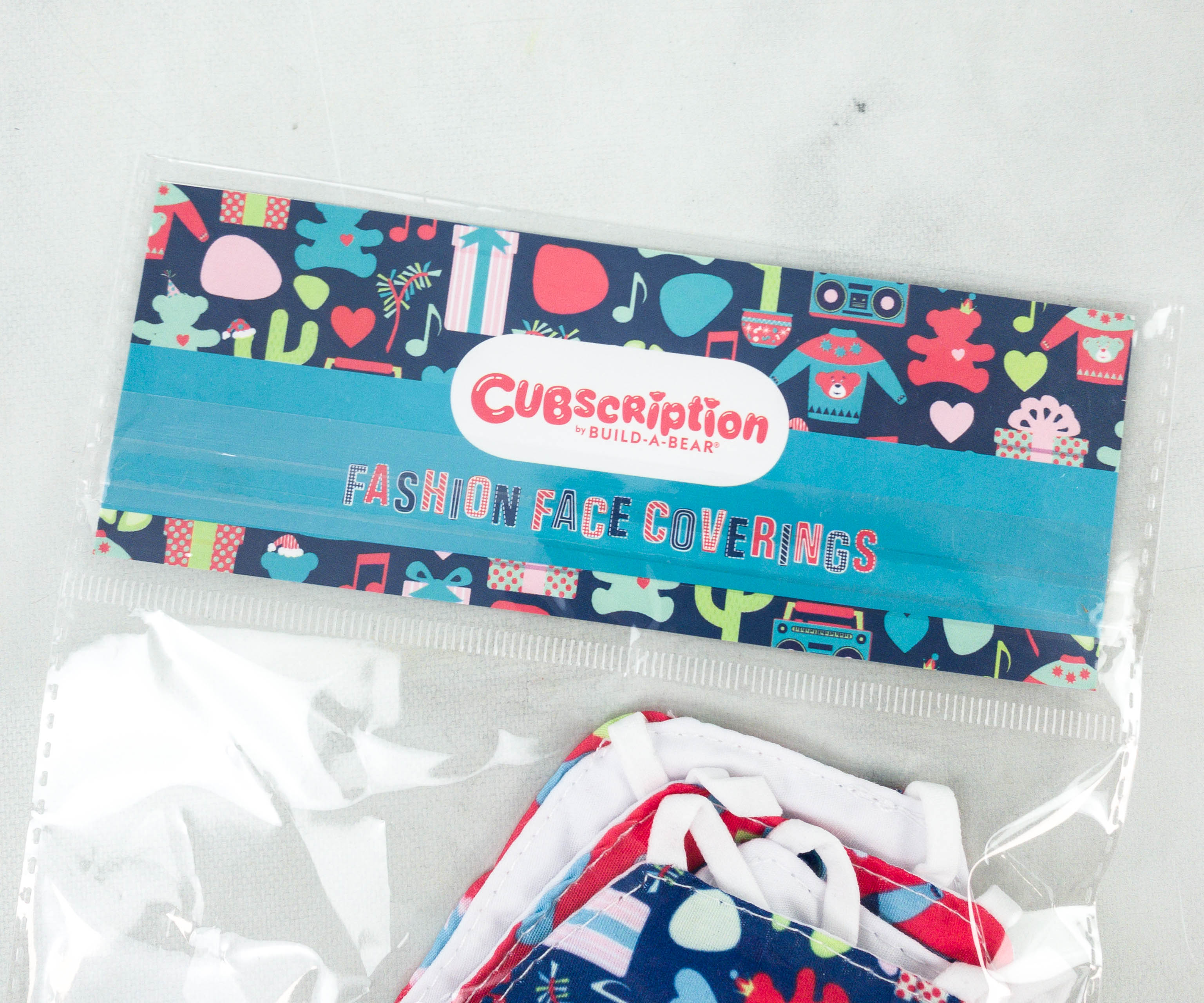 Face Coverings. To complete the winter fashion, they've included face coverings or face masks that my daughter can use.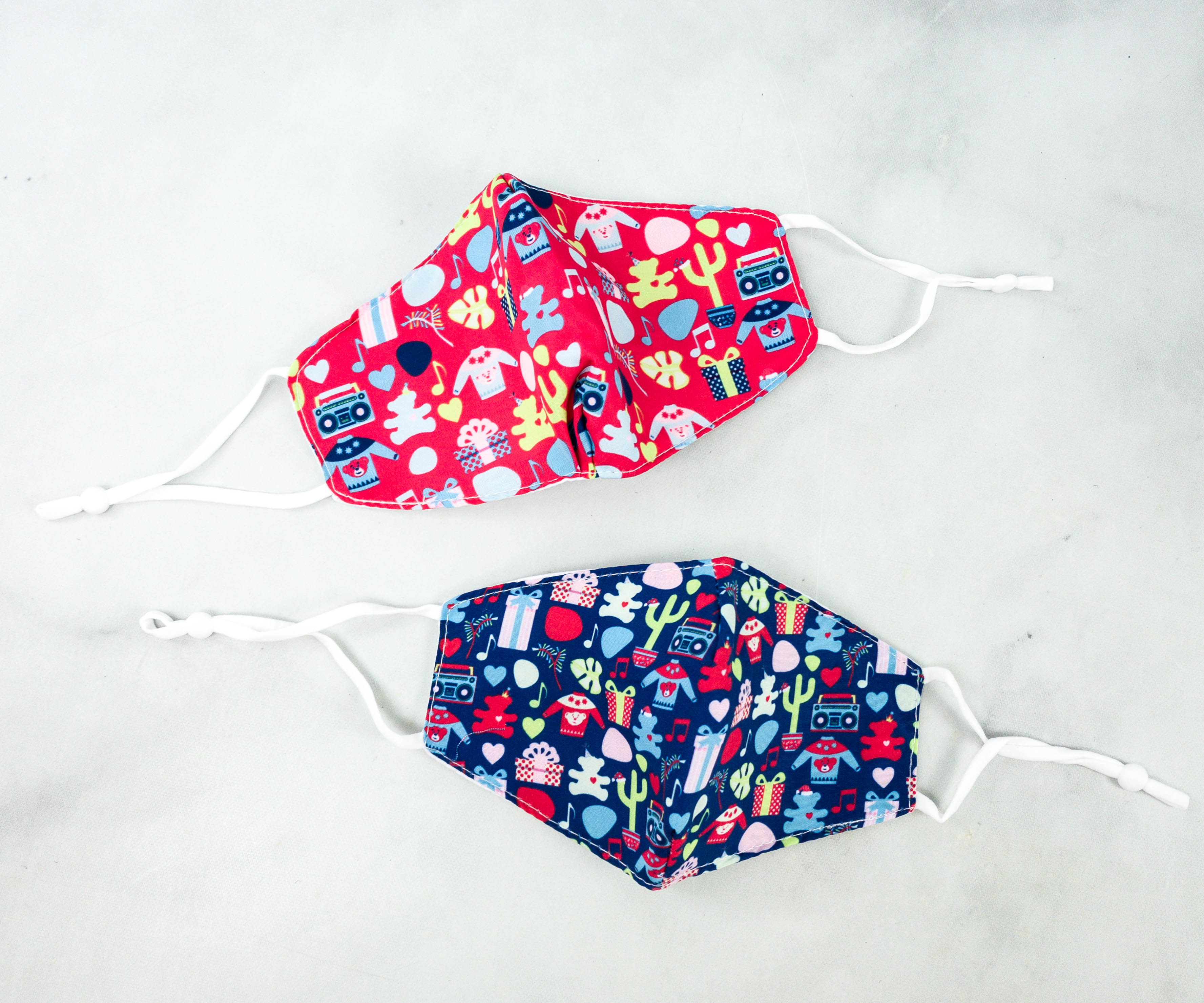 We have two in the box! One is red and the other is blue, but they have the same cute designs!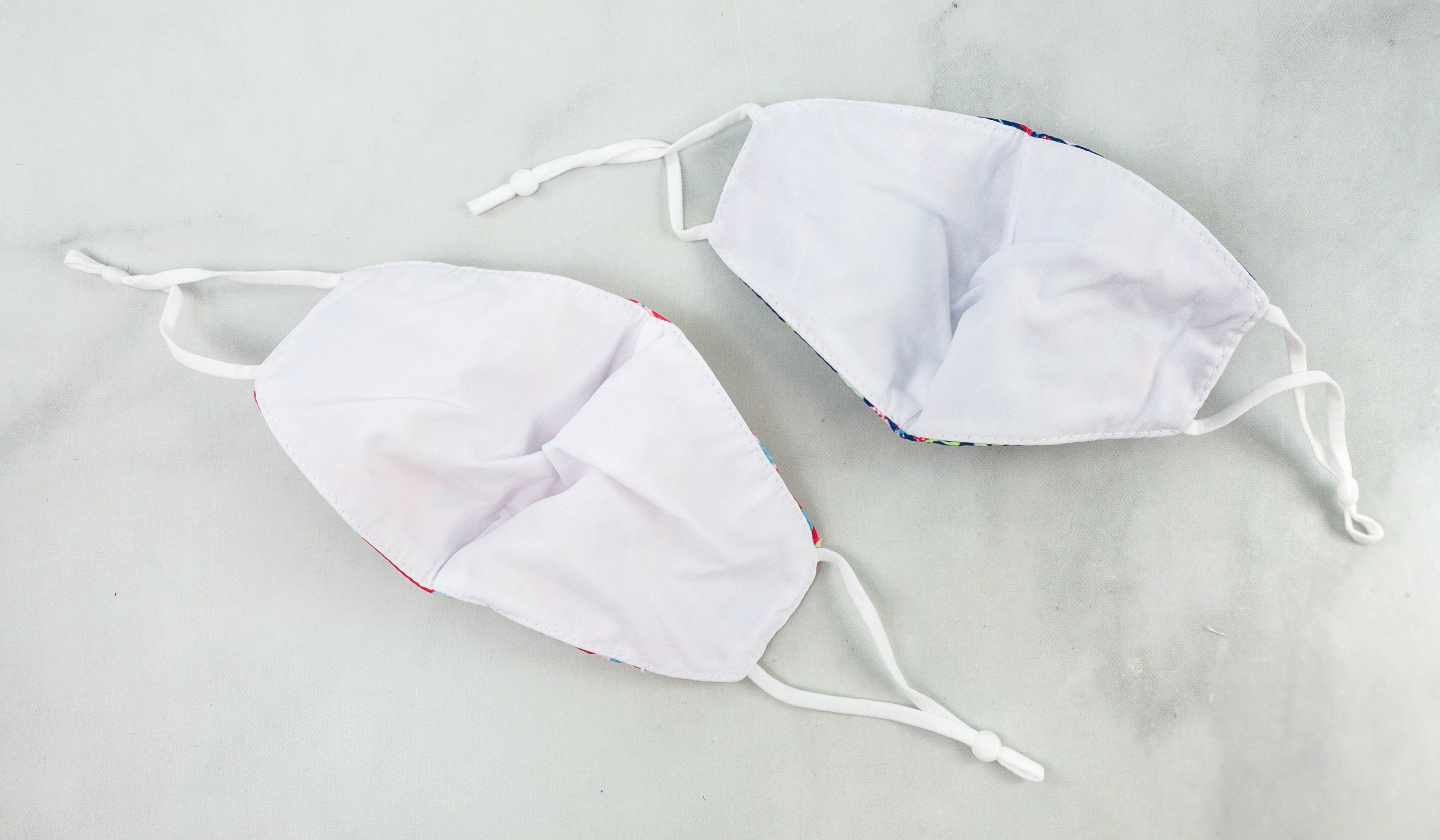 I liked that they both have white inner linings for double protection.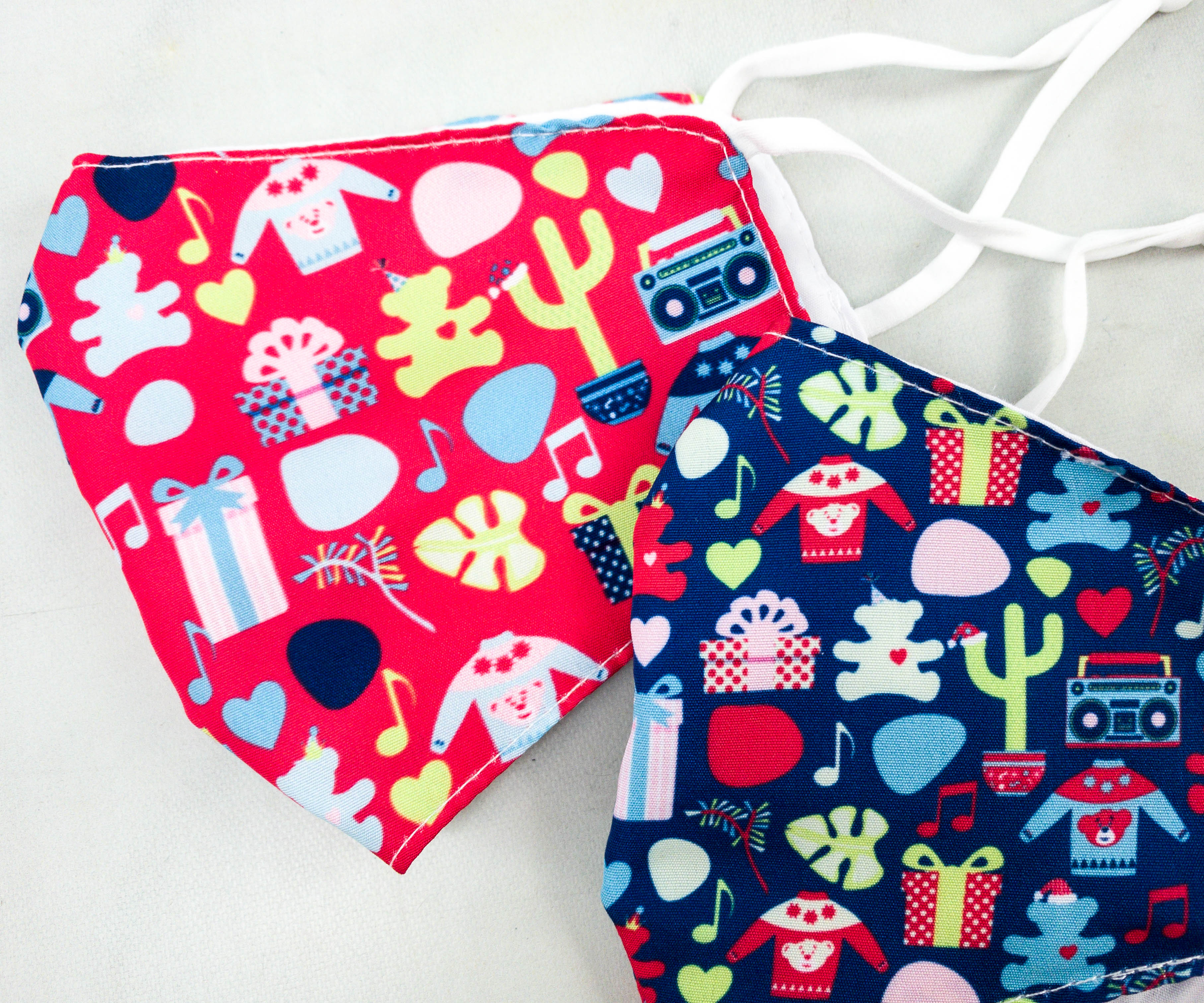 Festive designs are printed all over the front part of the face masks!
Cubscription sent another fun and cute box! My daughter is always excited when this box arrives because she loves the stuffed toys they send. I also like that the stuffed animal always changes, whether in color or type. For winter, they sent a bear as white as snow, along with a winter-themed clothing piece and accessories. My daughter likes her new scarf that matches the bear's, as well as the cute mug. For kids who are into stuffed toys and other cute things, this subscription would make a great seasonal gift!
What do you think of this quarter's box?
Visit Cubscription Box by Build-A-Bear to subscribe or find out more!