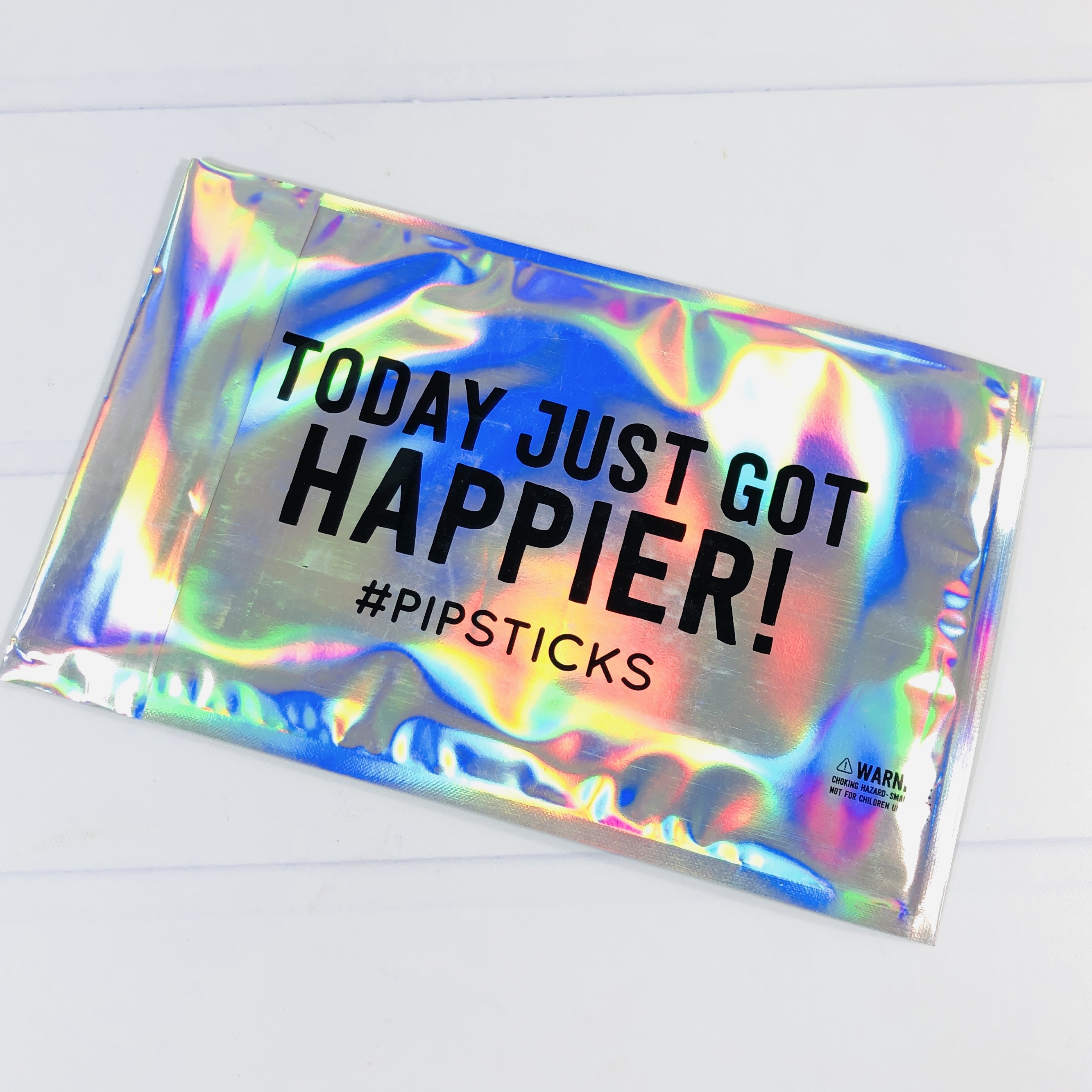 Pipsticks is a monthly sticker subscription that sends new designs from their collection in a super shiny holographic pack every month! The stickers come in a reusable sparkly pouch and include sticker sheets, paper products, and Zippy, an exclusive sticker magazine. You also get 5% savings in the online store, and more. You can choose to get stickers for adults (Pro Club) or kids (Kids Club). Both clubs come in Classic (15 sheets for $17.95 a month) or Petite (7 sheets for $11.95 a month). Shipping is free to the U.S., and Pipsticks can even be shipped worldwide for a fee.
C'mon. Who doesn't love stickers? Any stationery lover, crafter or pen pal knows the true magic of these little guys. Stickers motivate, inspire, entertain and delight with unmatched simplicity.

The Pro sticker pack (Adult Pack) is perfect for scrapbookers, snail mailers, planners and sticker lovers from the age of about 10-13 and up.
DEAL: save $5 on your subscription! Use coupon code FRIENDSROCK.
I am reviewing the Pipsticks Pro Club Classic!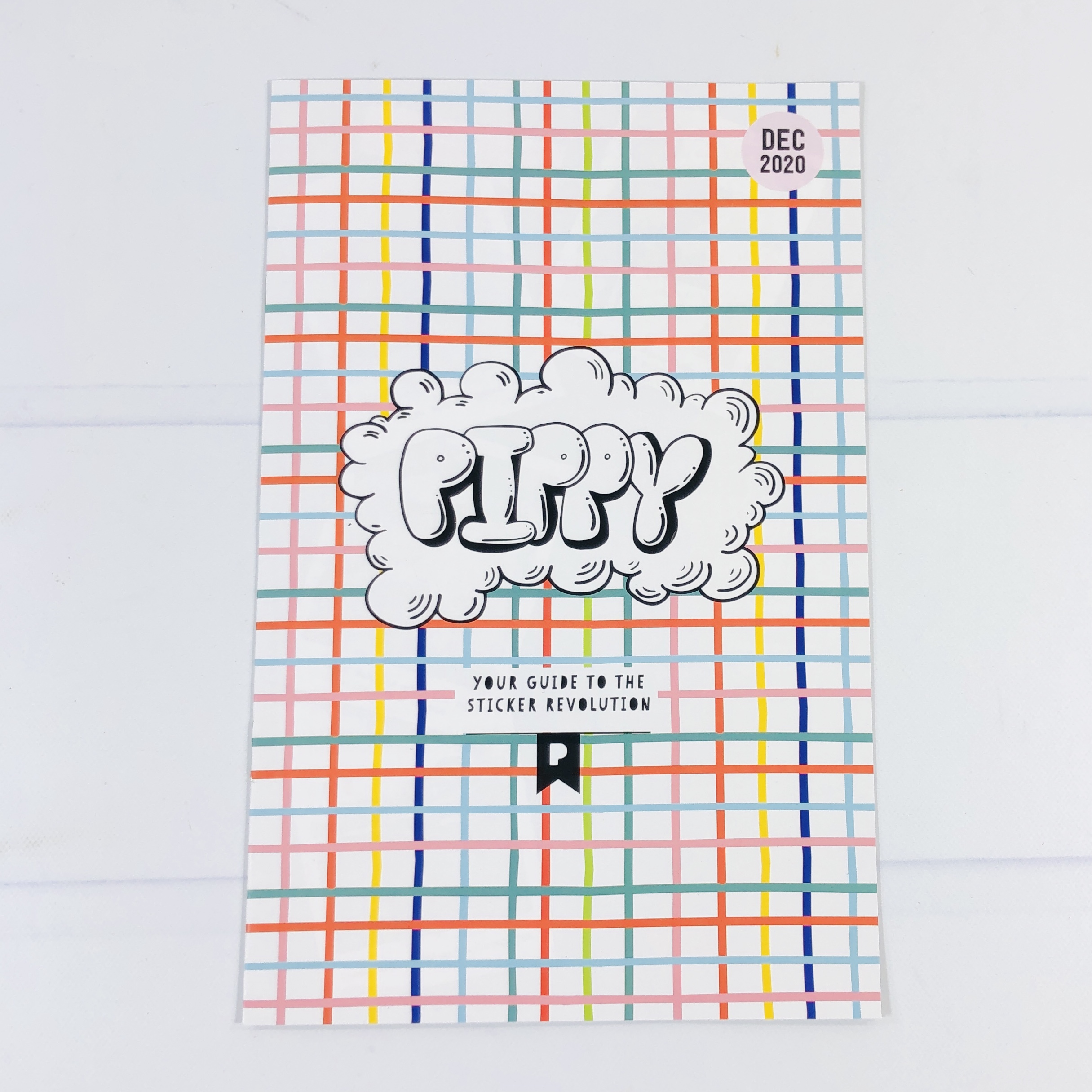 Pipsticks includes an exclusive magazine called Pippy.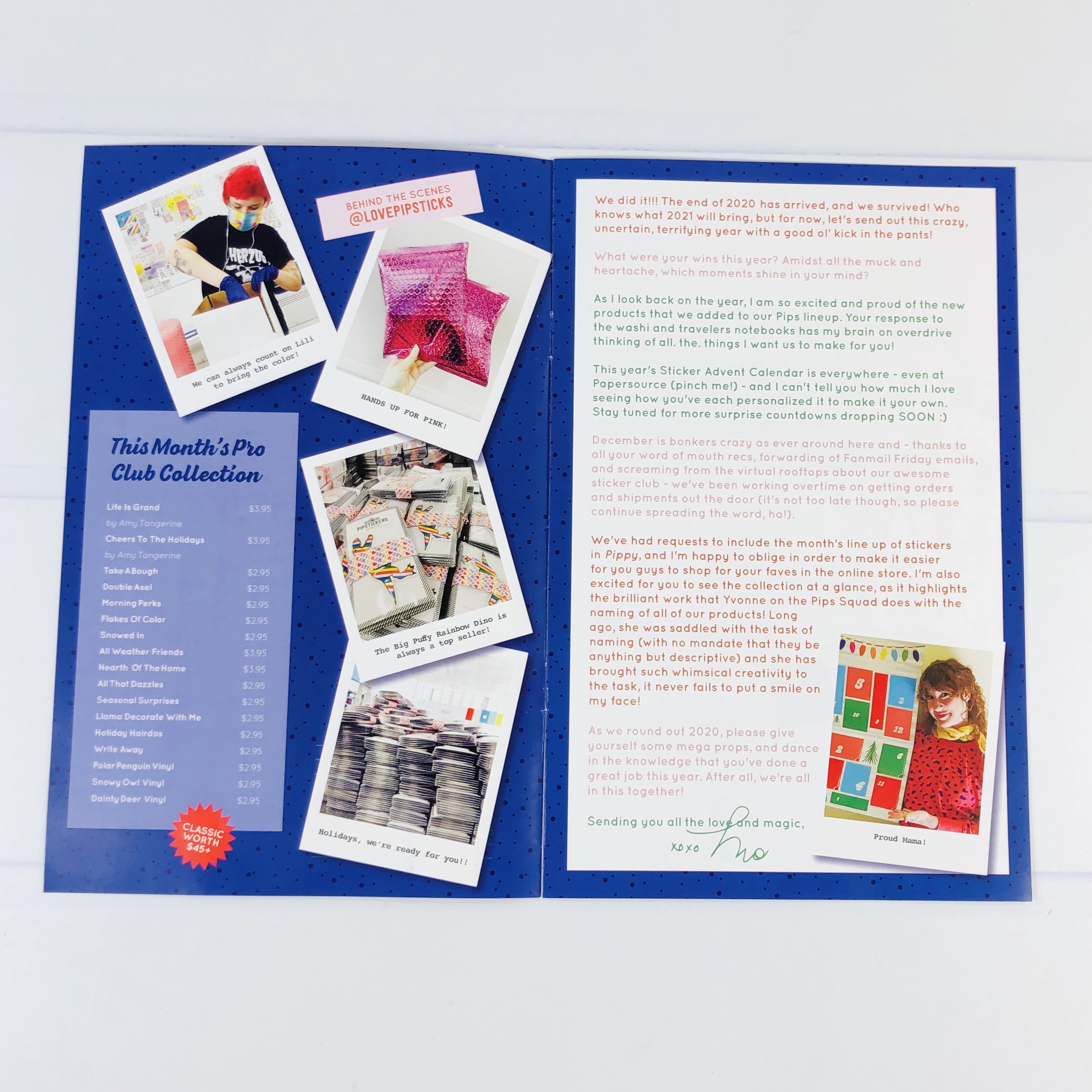 Inside I found a list of the stickers in my pack along with their MSRP's plus some behind the scenes pics.
More about the designs and a Pipspoll were next.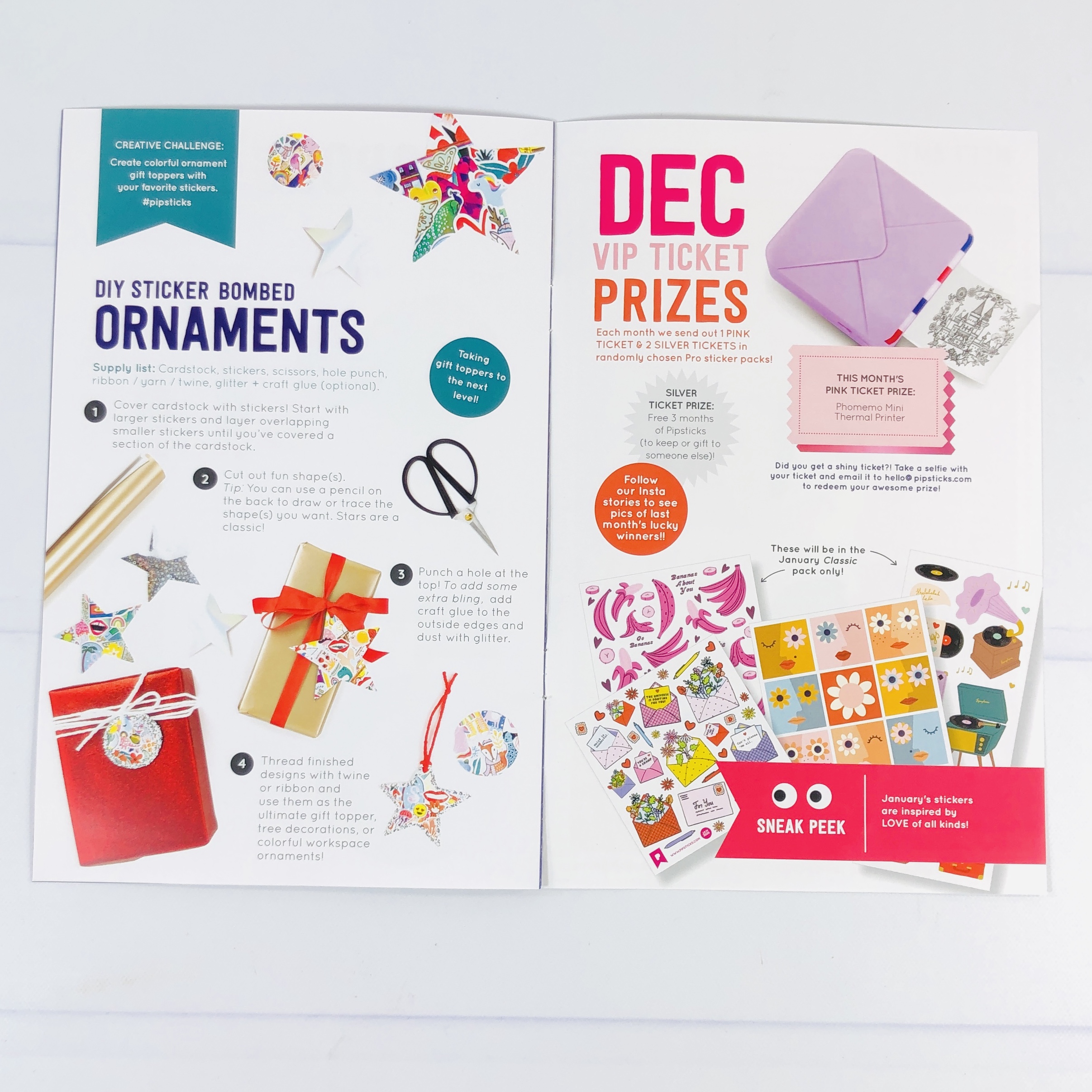 A craft idea (using stickers of course!), the VIP Ticket prizes, and a sneak peek for January were shown here.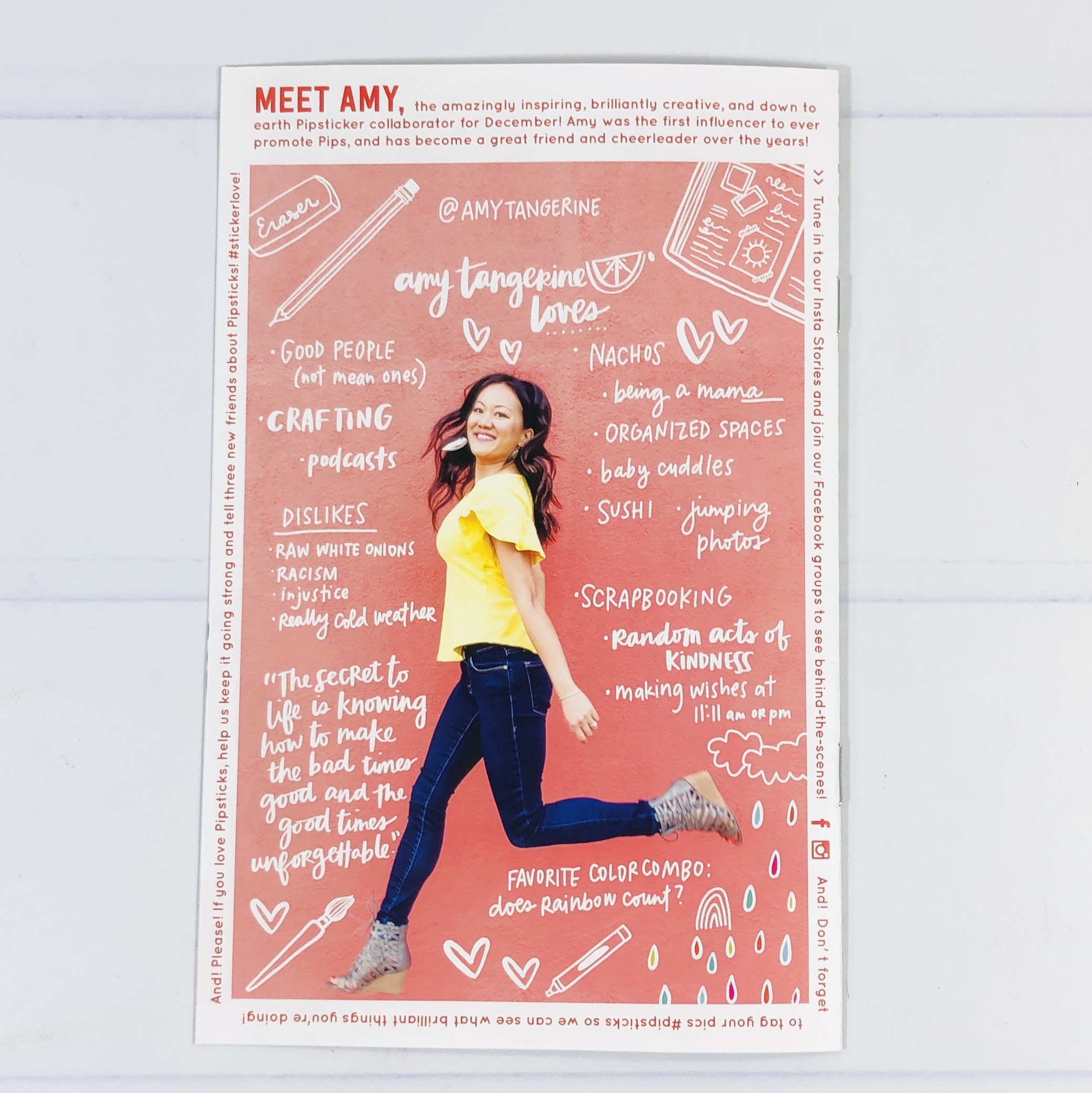 The back cover introduced one of the illustrators.
Look at the storage pouch, it's got holographic stars all over it!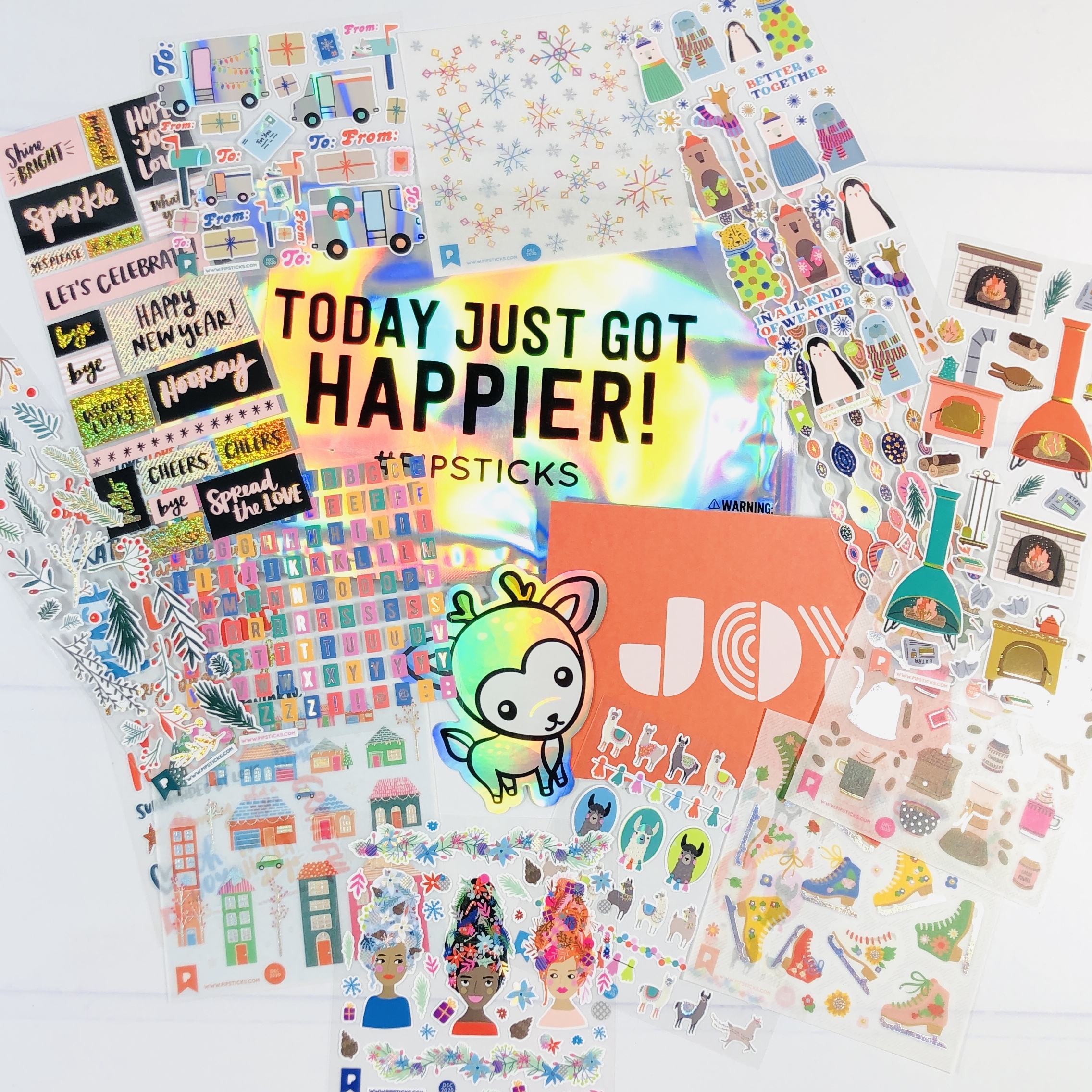 Everything in my box!
Note: You can find the following items, and even past sticker packs, in the Pipsticks online shop.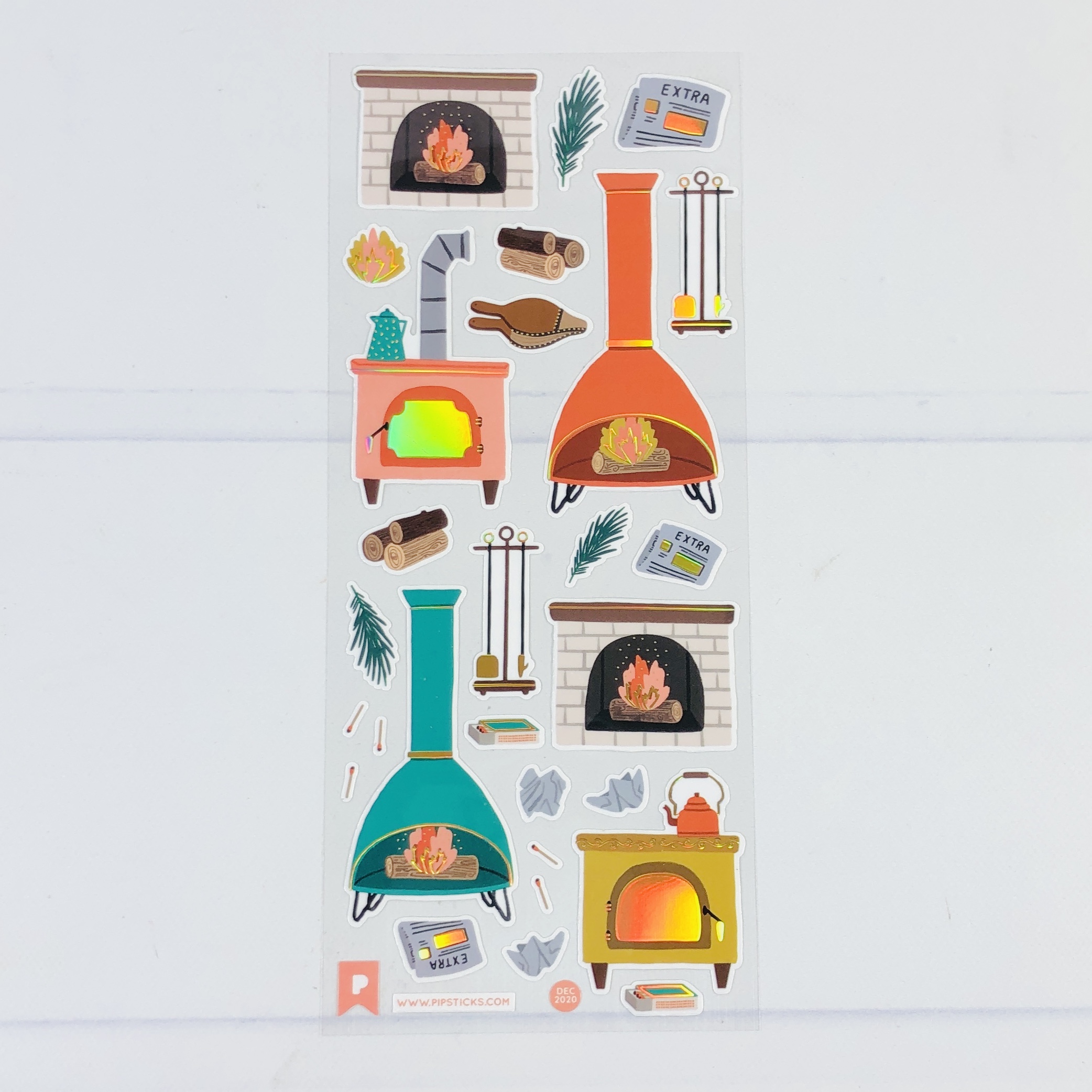 Hearth of the Home ($3.95) shows various fireplaces and other warmers plus little touches like log rolls and matches. PVC with gold foil accents.
Take A Bough ($2.95) shows evergreen branches and red bird berries and are super pretty with sparkles. PVC with gold foil accents.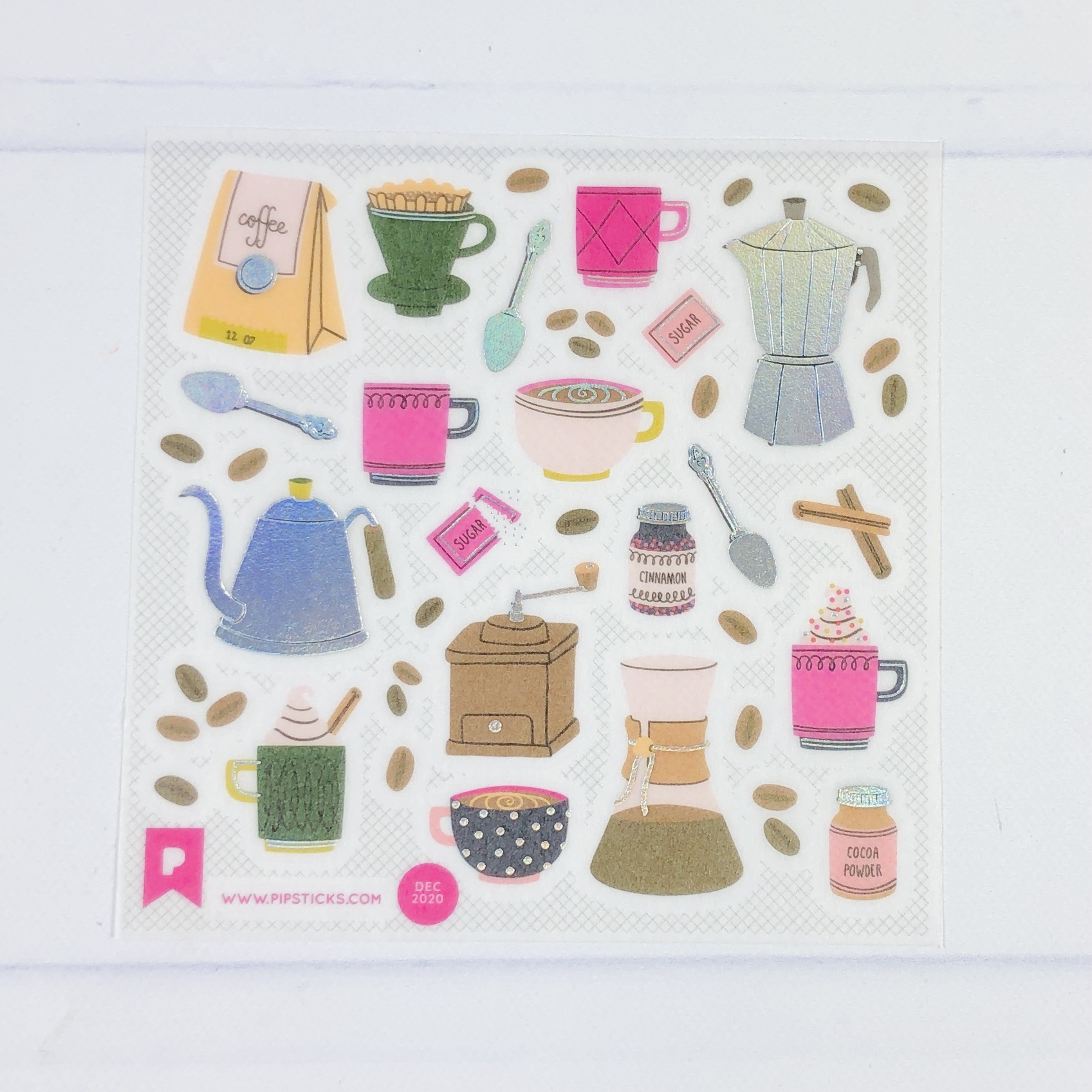 Morning Perks ($2.95) I believe this is the first month where we've received washi stickers! Coffee and cocoa are here and check out the little coffee beans. Washi paper with silver foil accents.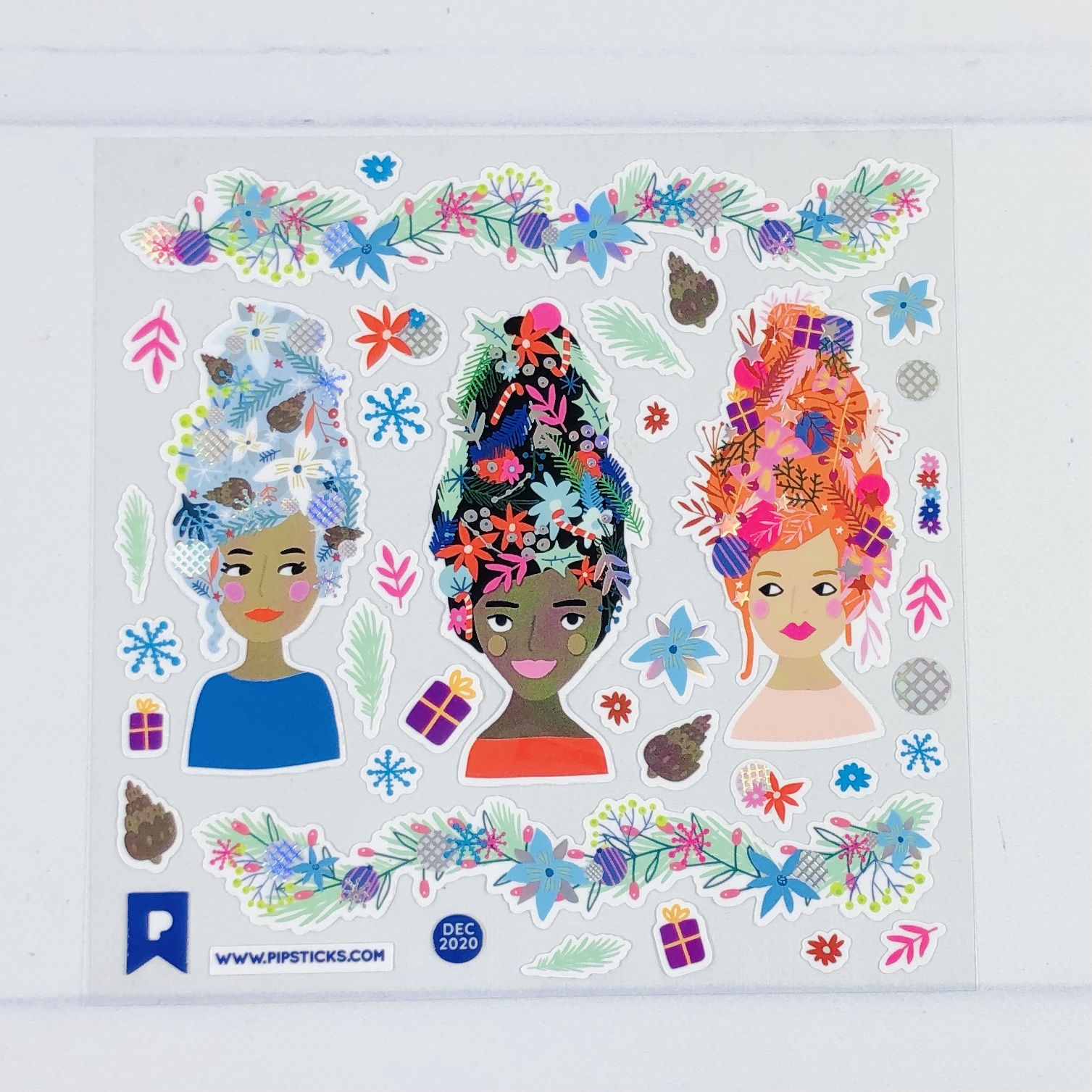 Holiday Hairdos ($2.95) For some reason whenever I see this sheet I start singing Love Shack. These ladies have magnificent hair! PVC with silver foil accents.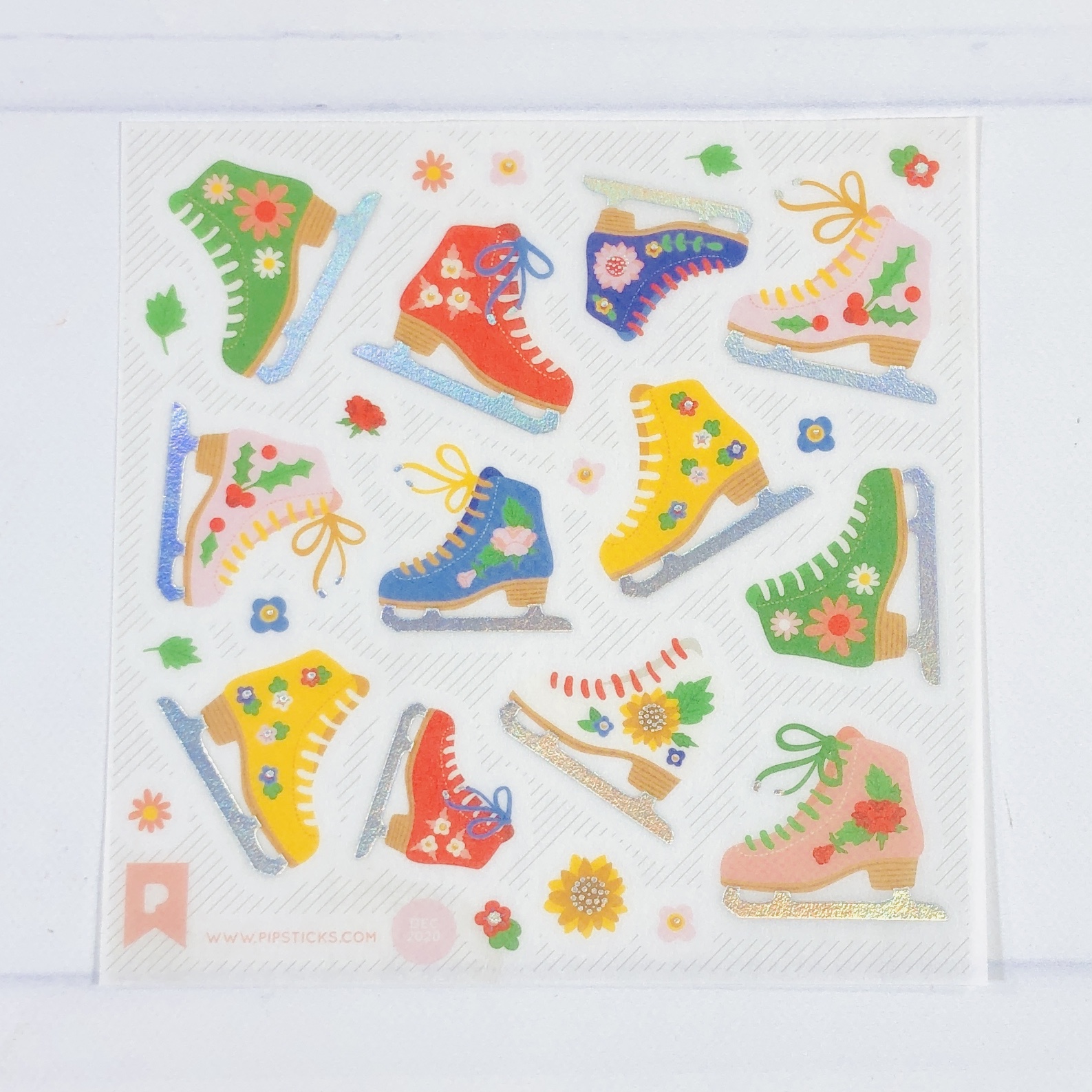 Double Axel ($2.95) I used to watch ice skating on TV all the time and even went to one of those stars on ice performances! These have cool designs on them. I've only been one ice skates maybe once in my life and it was at a mall in Houston. Washi paper with silver foil accents.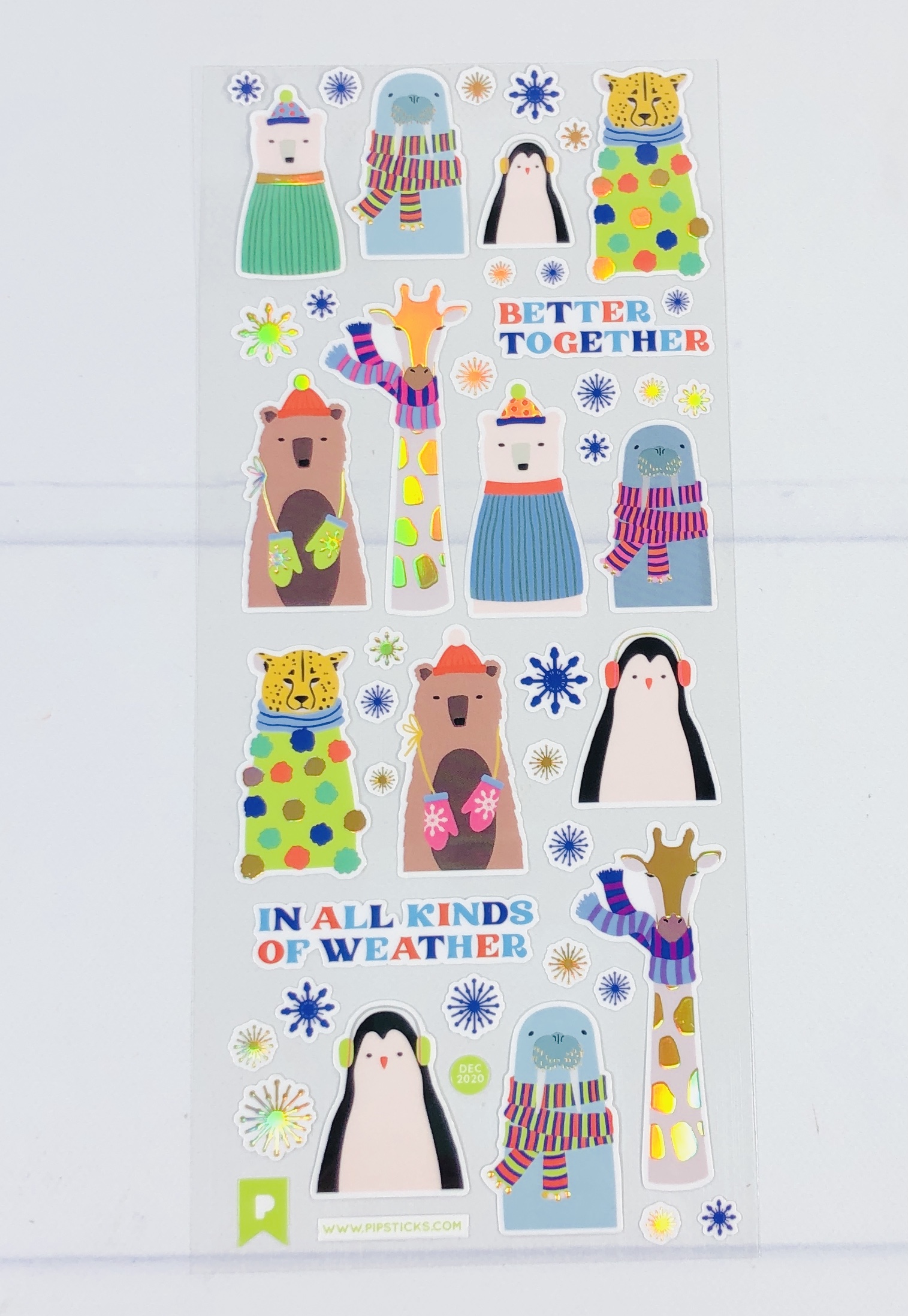 All Weather Friends ($3.95) I was expecting to see penguins and other arctic animals wearing scarves but we have a couple of cheetahs and giraffes wearing them too! PVC with gold foil accents.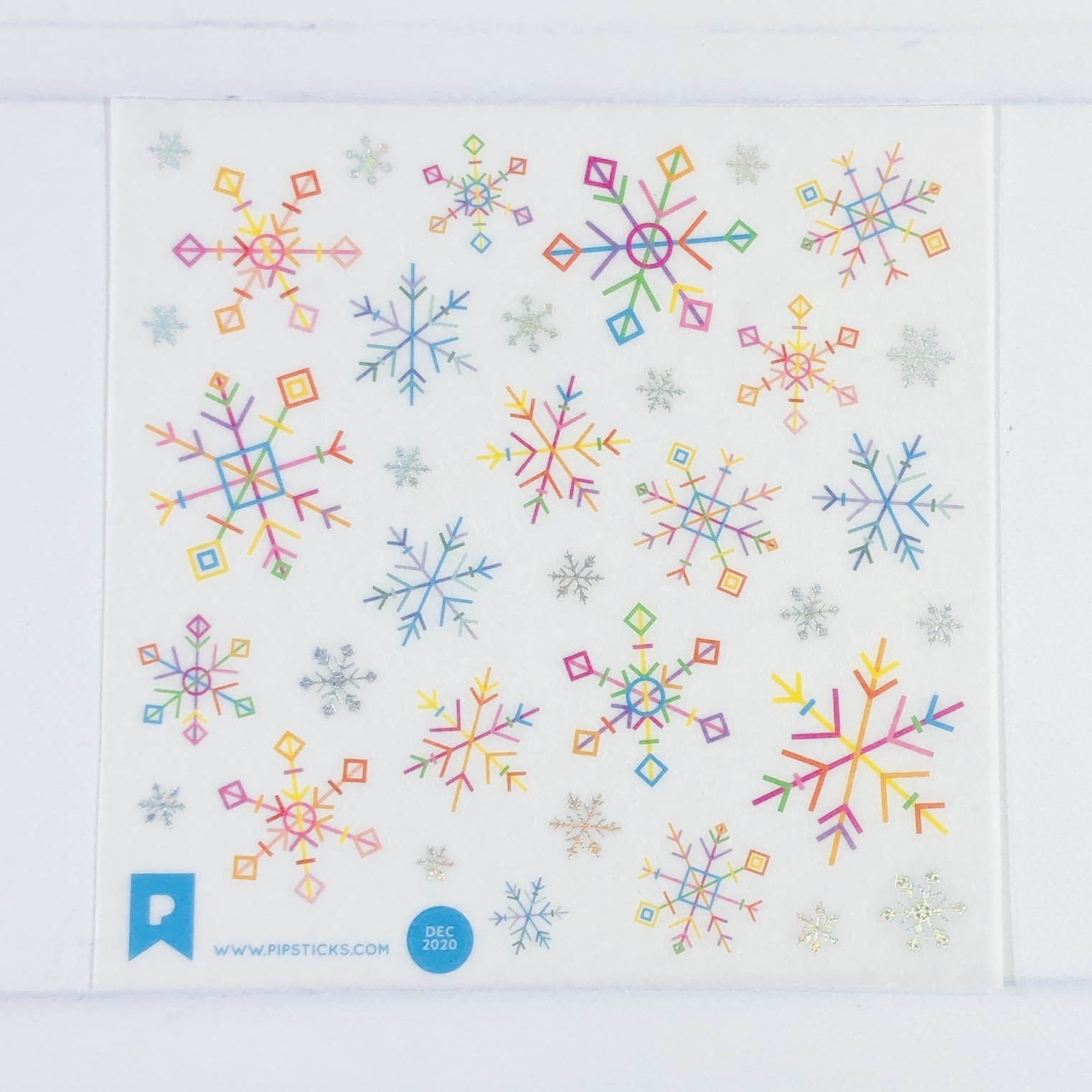 Flakes of Color ($2.95) These snowflakes are going to look so cool in my planner! Washi paper with silver foil accents.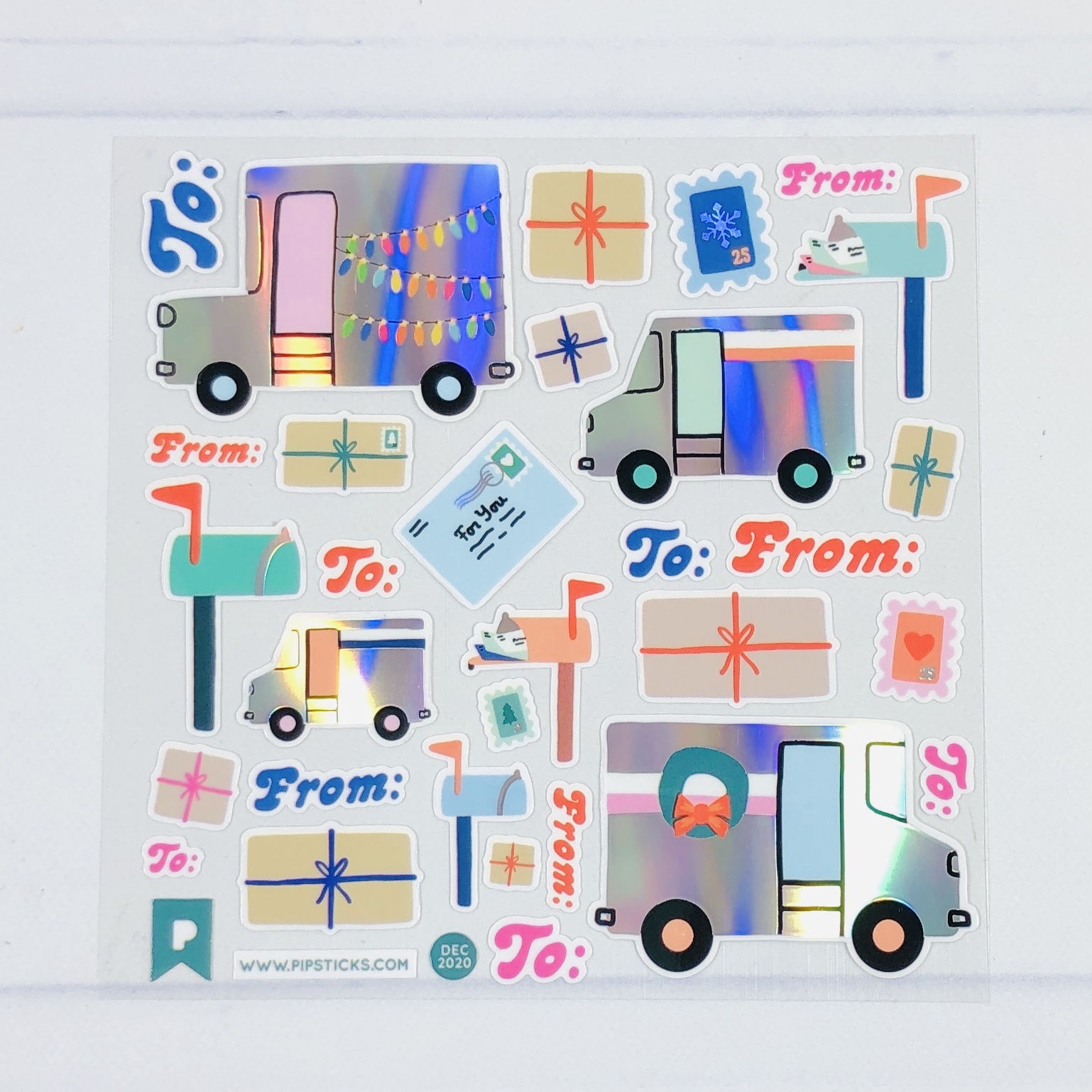 Seasonal Surprises ($2.95) I did 99% of my Christmas shopping online this year so there were plenty of delivery vehicles stopping by but none as pretty as these.  PVC with silver foil accents.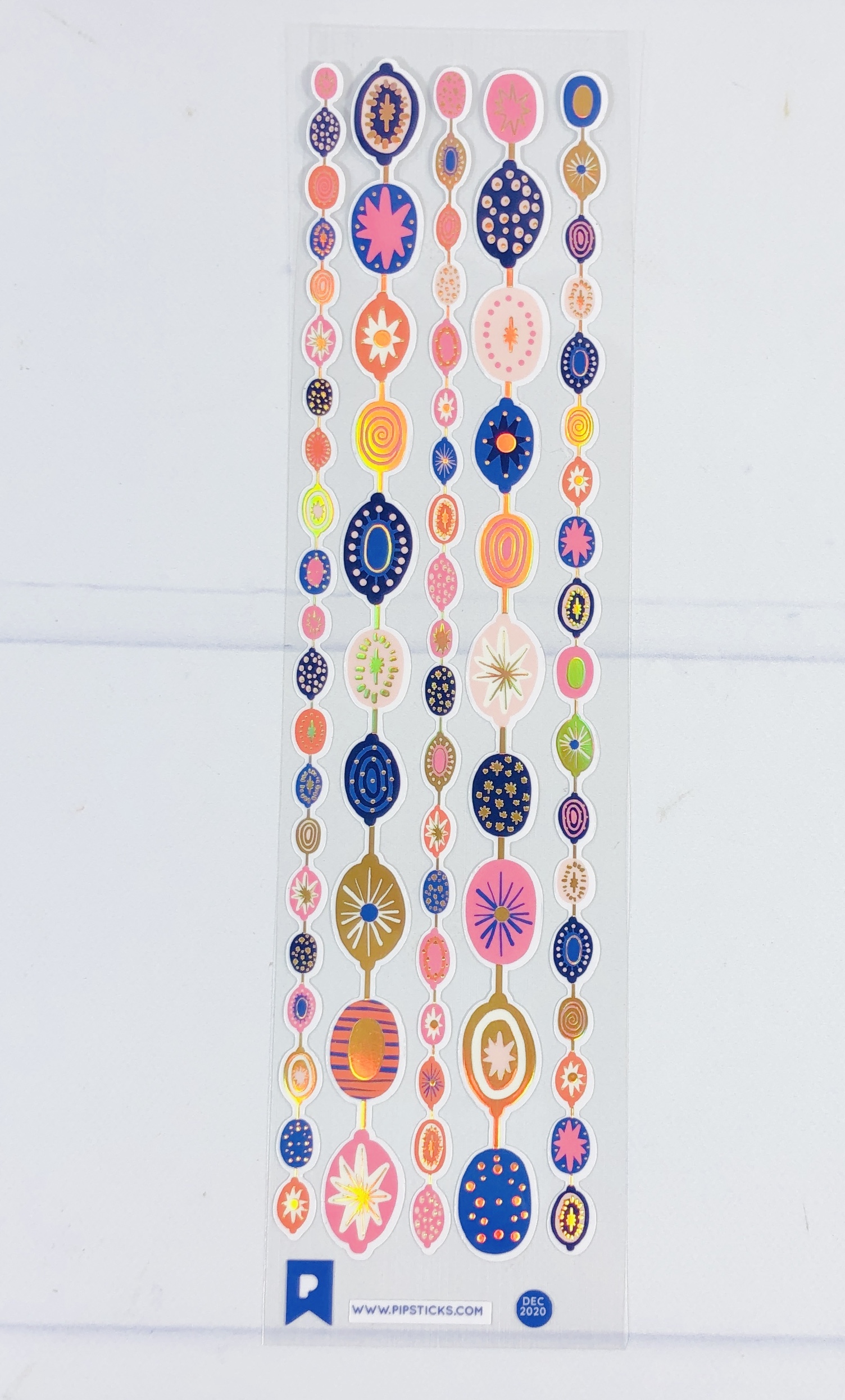 All That Dazzles ($2.95) Here are some dazzling border stickers that remind me of those cool beaded curtains from back in the day. PVC with gold foil accents.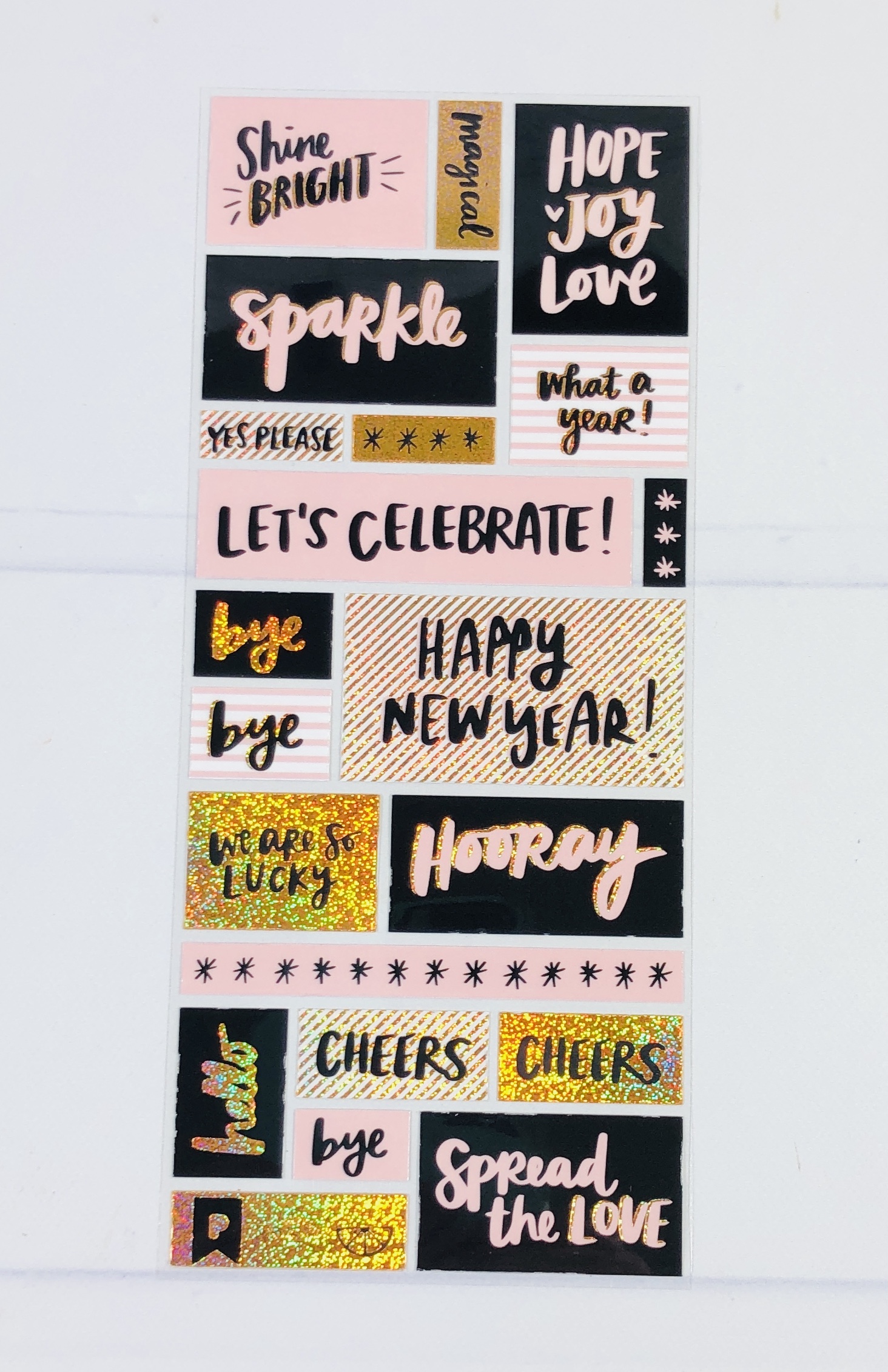 Cheers To The Holidays by Amy Tangerine ($3.95) is from the featured collab artist for the month. The pink, gold, and black color combo is lovely. PVC with gold foil accents.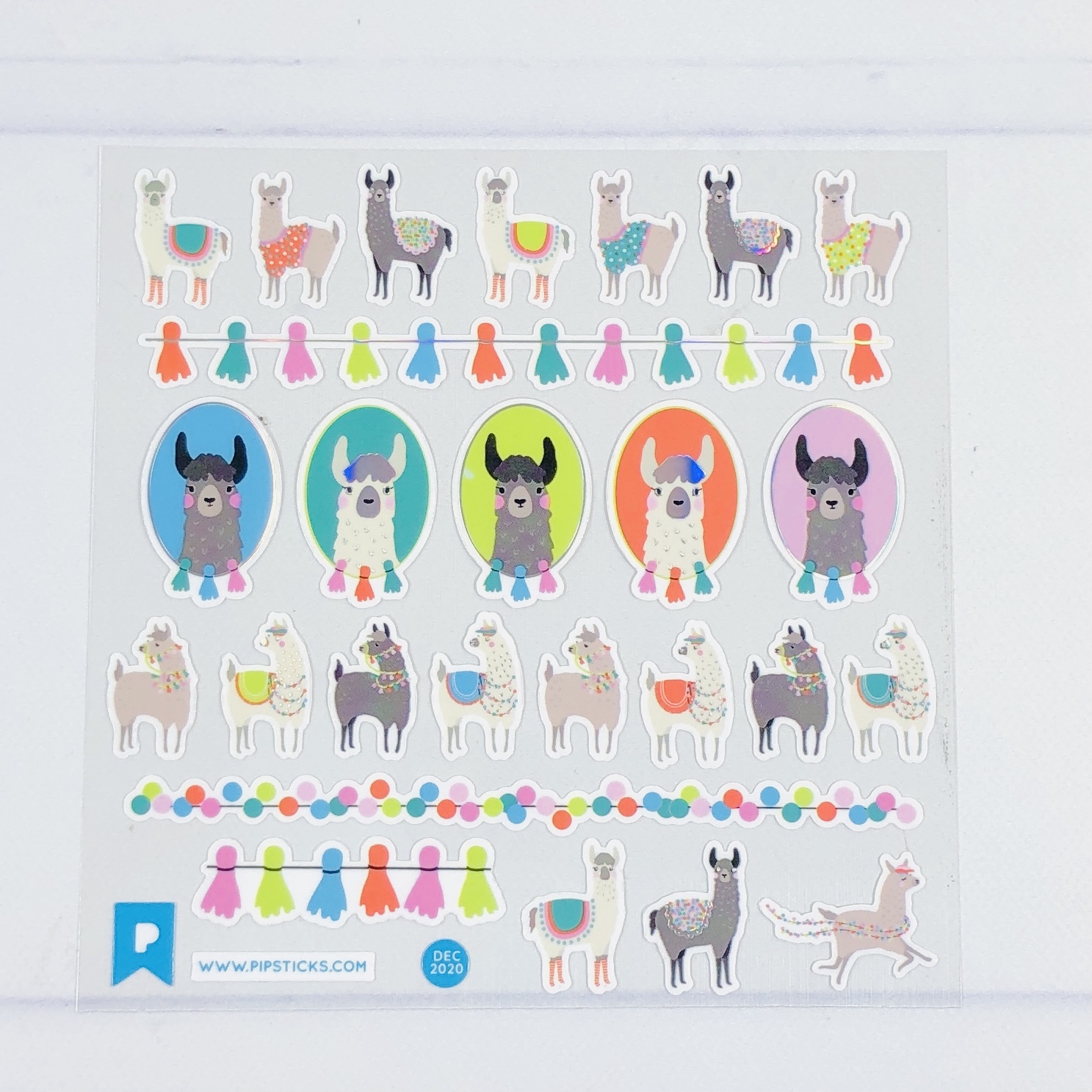 Llama Decorate With Me ($2.95) shows sweet little llamas and includes a couple of mini borders. PVC with silver foil accents.
Write Away ($2.95) has multiples of colorful letters so I can actually spell out my name. PVC with silver foil accents.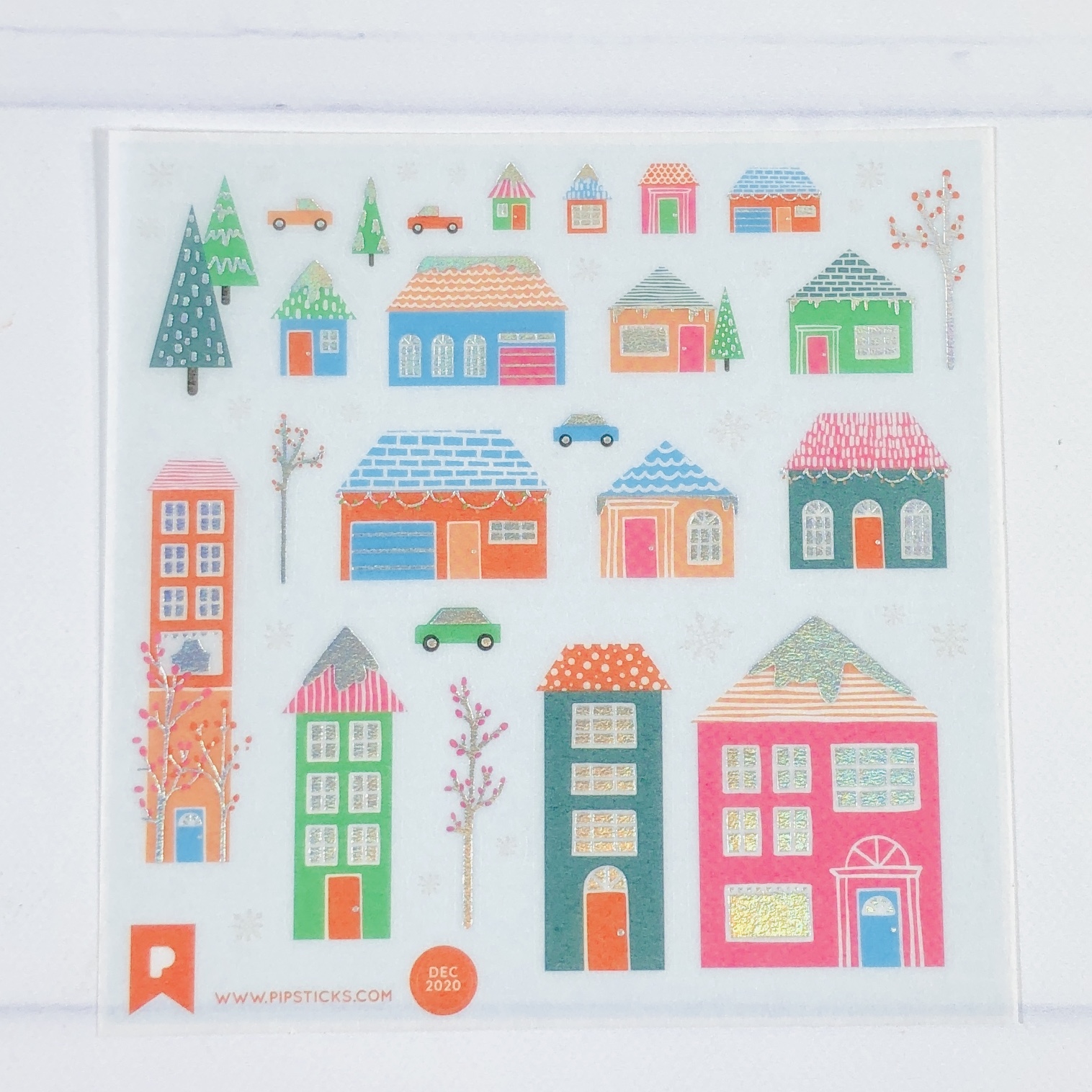 Snowed In ($2.95) features a wintery village scene with houses and trees decorated for the holidays. Washi paper with silver foil accents.
Life Is Grand by Amy Tangerine ($3.95) is the second sheet from the featured artists and it has words and quotes in various fonts. PVC with gold foil accents.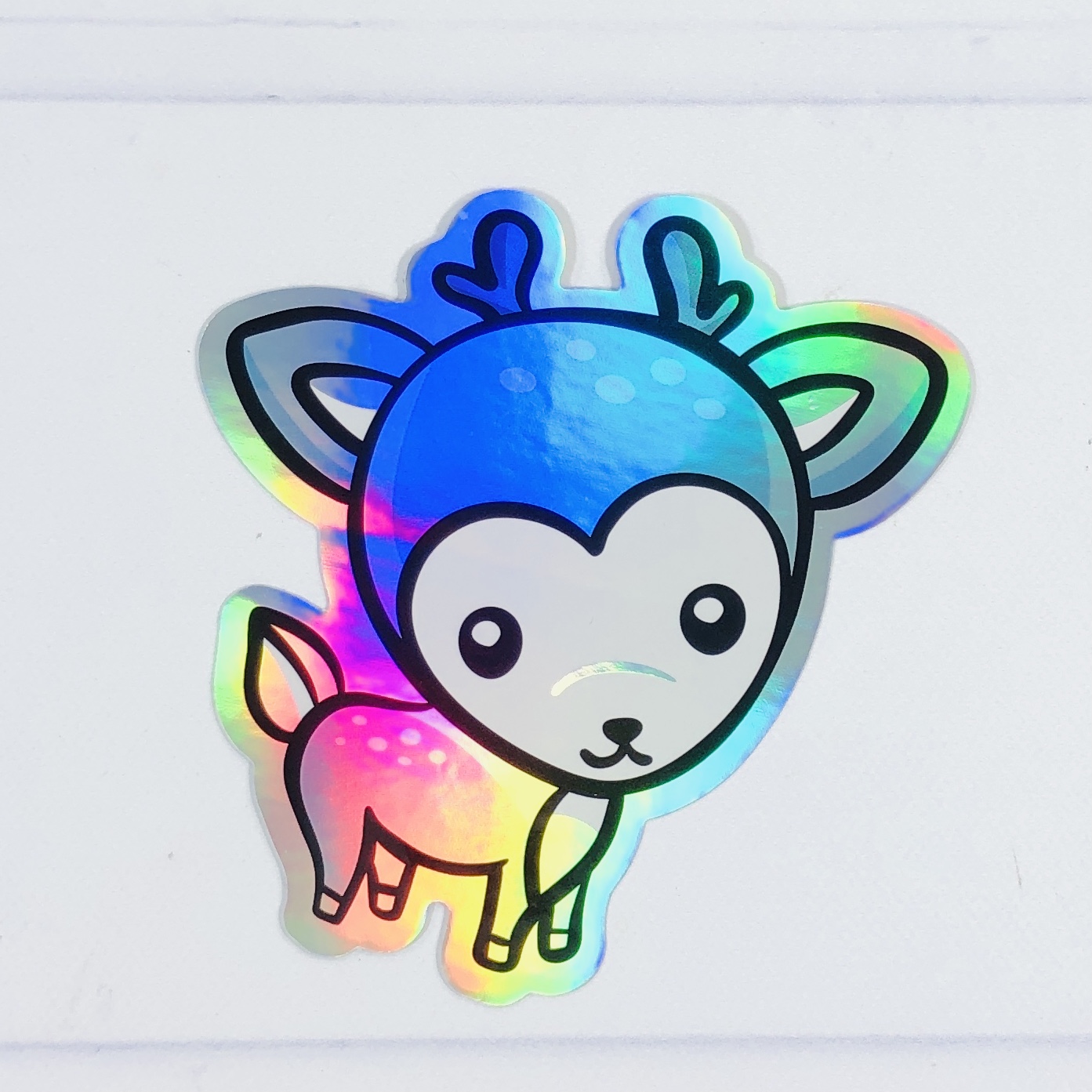 Dainty Deer Vinyl ($2.95) Subscribers received one of three adorable animal vinyls (the other two are a penguin or an owl) and look at its pretty eyes! It is about 3.5″ tall and I love the way the colors change when it moves.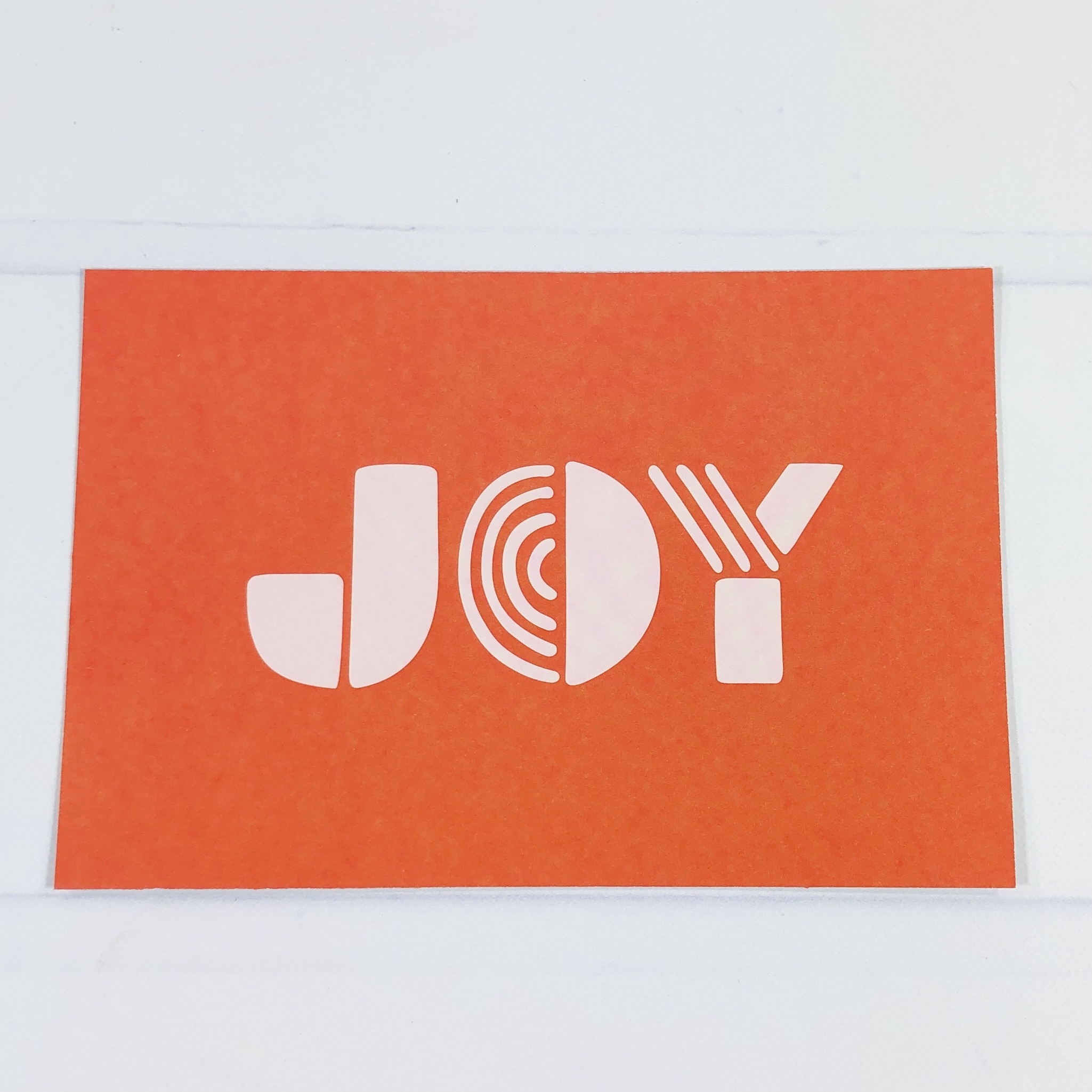 Joy Postcard ($9.95 for 12) The final piece is a bright 4″ x 6″ postcard featuring a sentiment we hope to experience during the holidays. Printed on cardstock.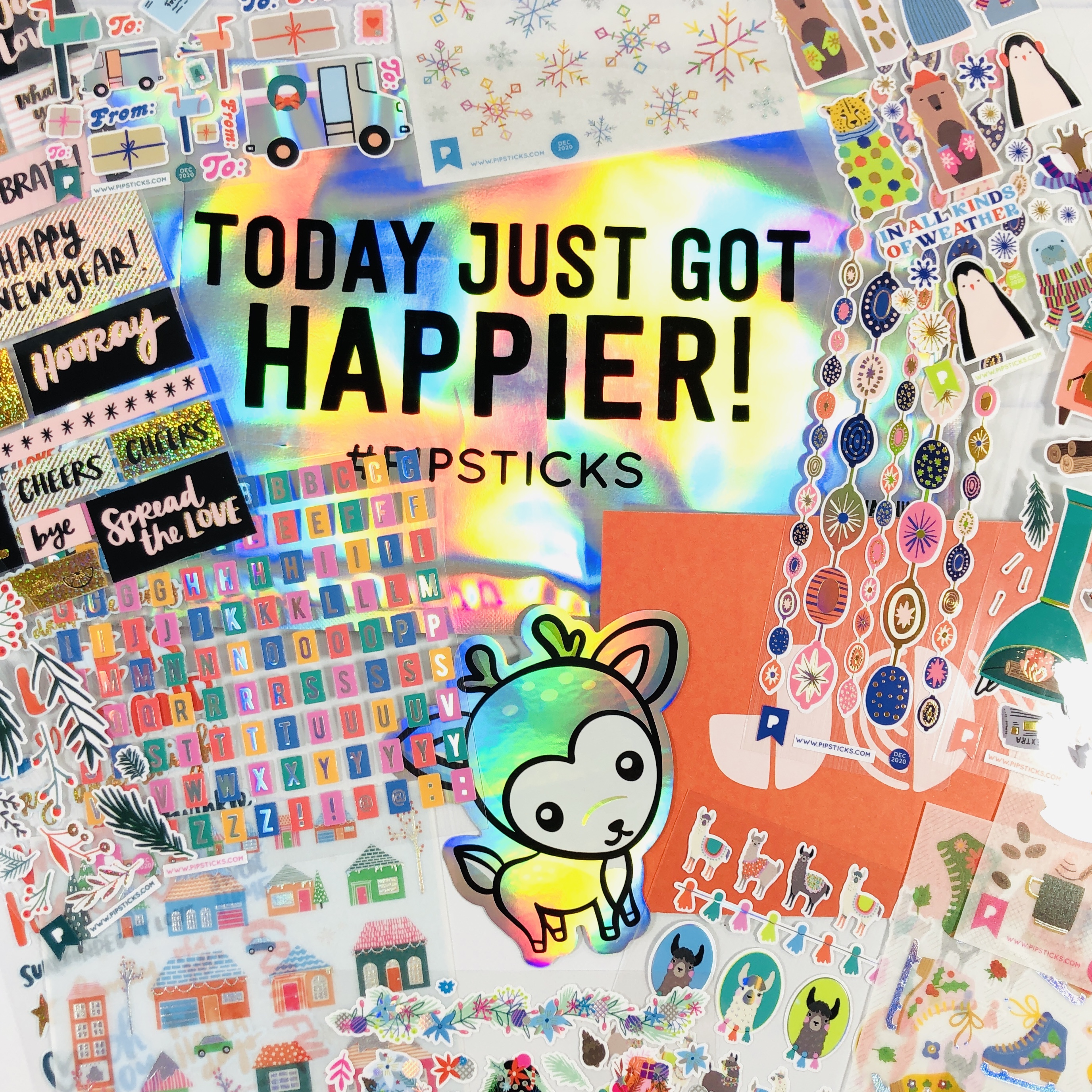 As always the Pipsticks Pro Pack had an adorable and colorful assortment of stickers for me to use throughout the month. I have letters, words, and all kinds of cute critters to help me spice up my letters, cards, and planner for some seasonal touches. My daughter uses them too and it's always fun to see which stickers she prefers compared to my favorites.
Are you getting any of Pipsticks' subscription?