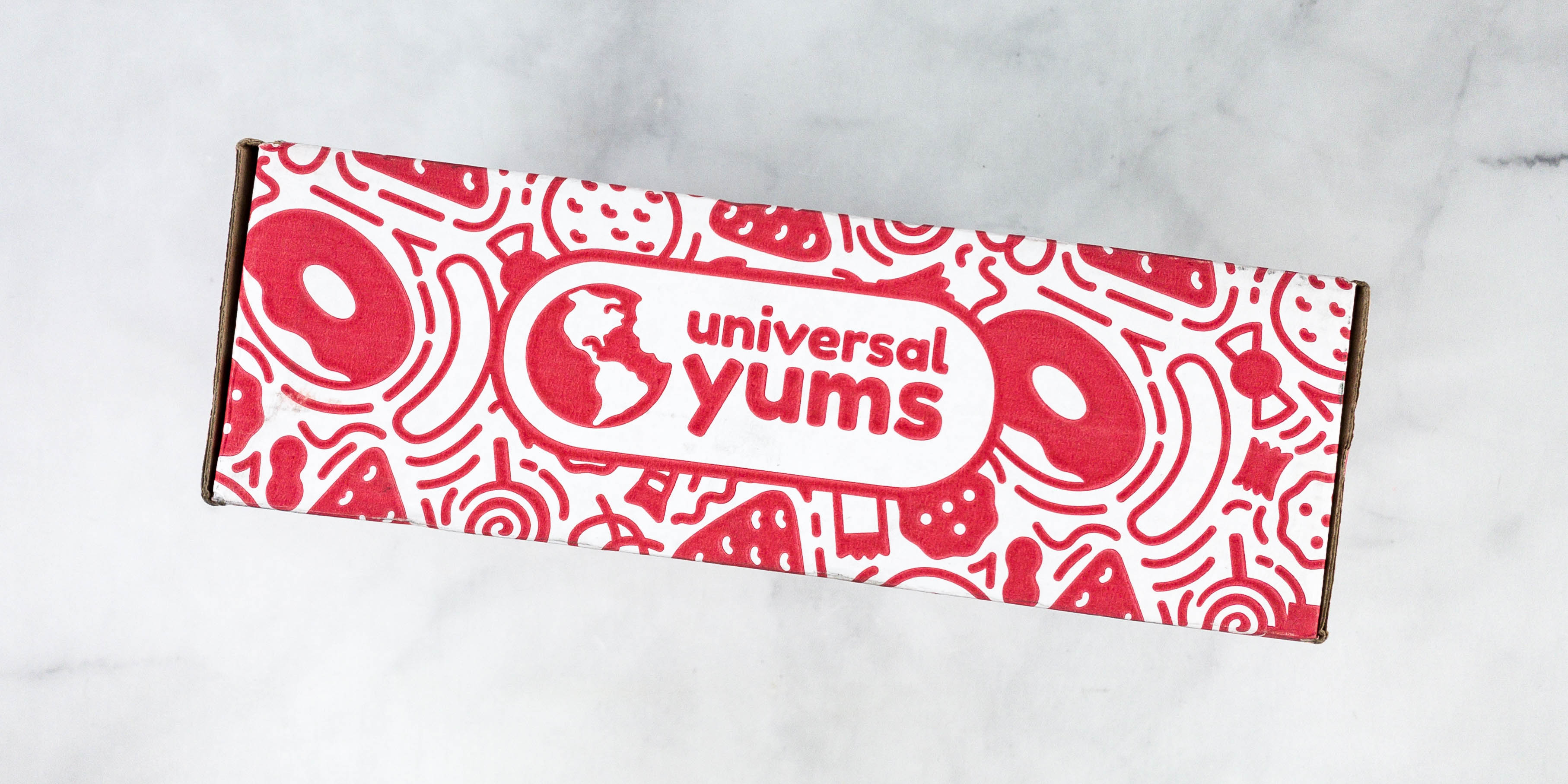 Universal Yums is an international snack subscription! Featuring a new country each month, the box contains unique and delicious snacks that are either difficult or impossible to find in US stores. They promise to always include a variety of sweet and savory snacks, all with the featured country's distinct flavors and spices. Each box also comes with an interactive guidebook containing an explanation of why they chose each snack, as well as trivia, games, recipes, and other cultural features!
There are three available box sizes:
Yum Box – 6+ snacks plus a 12-page booklet for $14 a month
Yum Yum – 12+ snacks plus a 16-page booklet and other bonus content for $25 a month
Super Yum Box – 20+ snacks plus a 20-page booklet and other bonus content for $39 a month
DEAL: Get $5 off your first month or a FREE box with an annual plan when you sign up for a Super Yum Box subscription! No coupon code needed, just use this link to sign up!
This is the review of the Yum Yum box!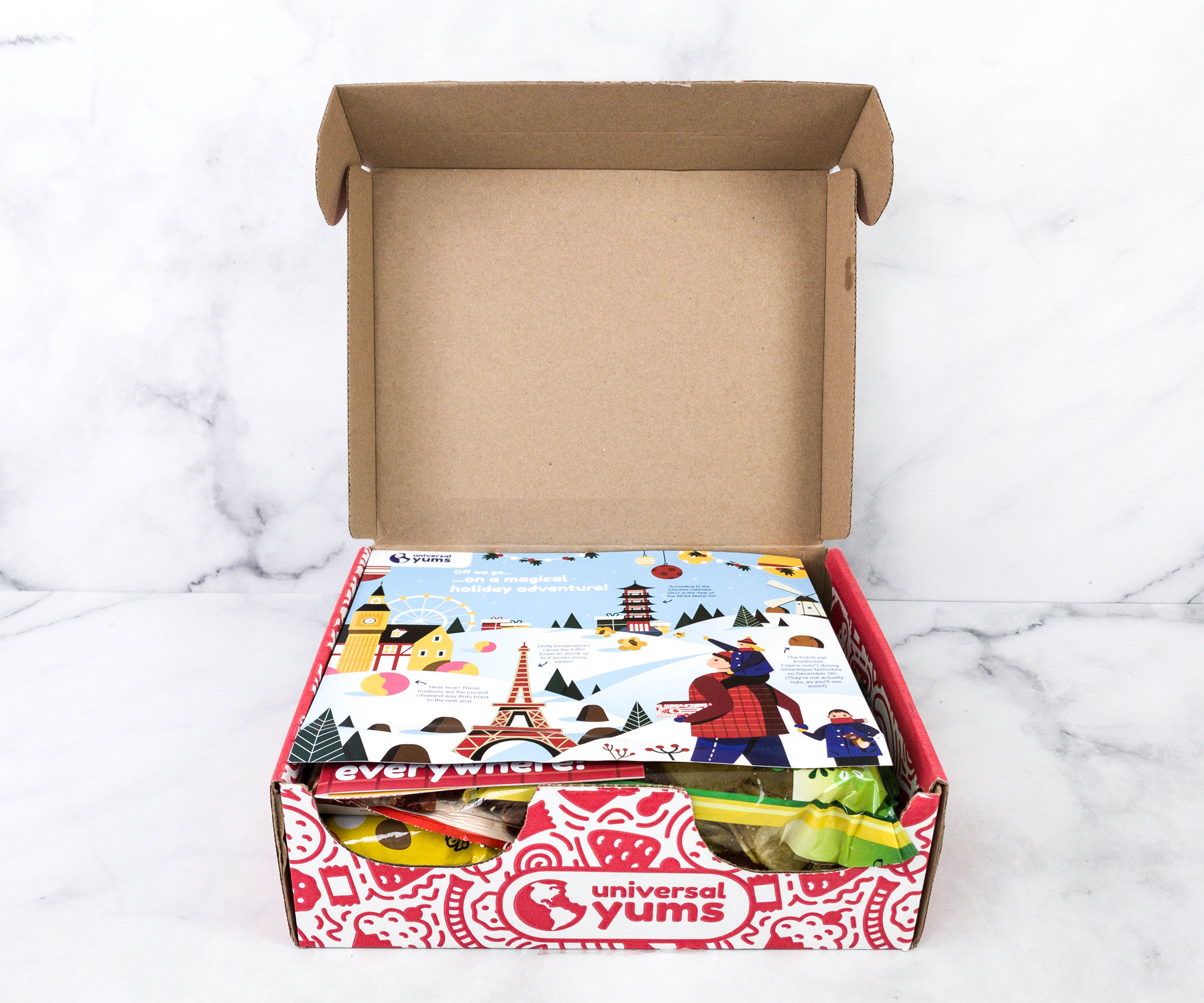 This month's box is the HOLIDAY BOX!
A card sits on top of the snacks.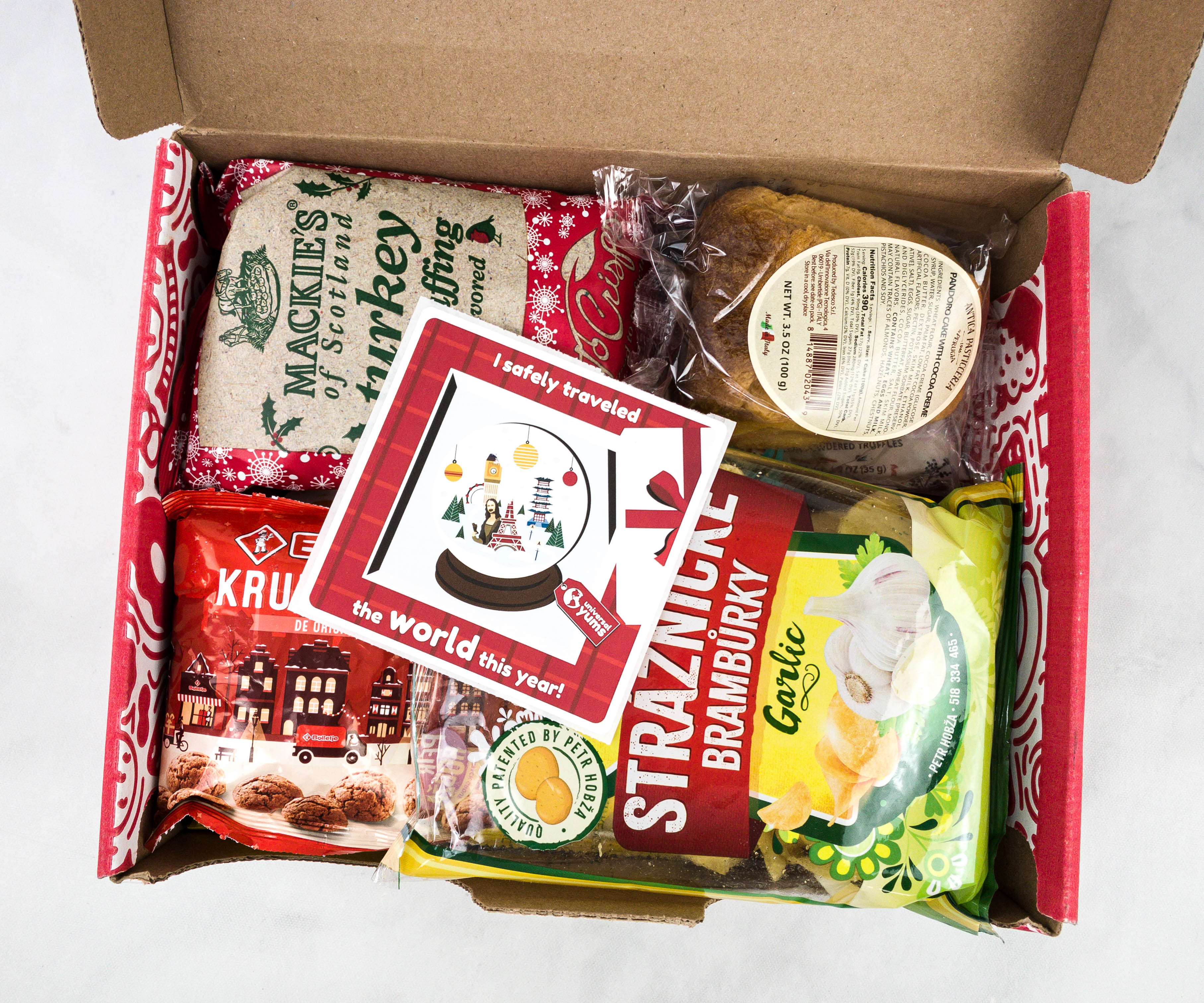 As always, the box is jampacked!
There's also a sticker that says "I safely traveled the world this year." We did, thanks to Universal Yums boxes!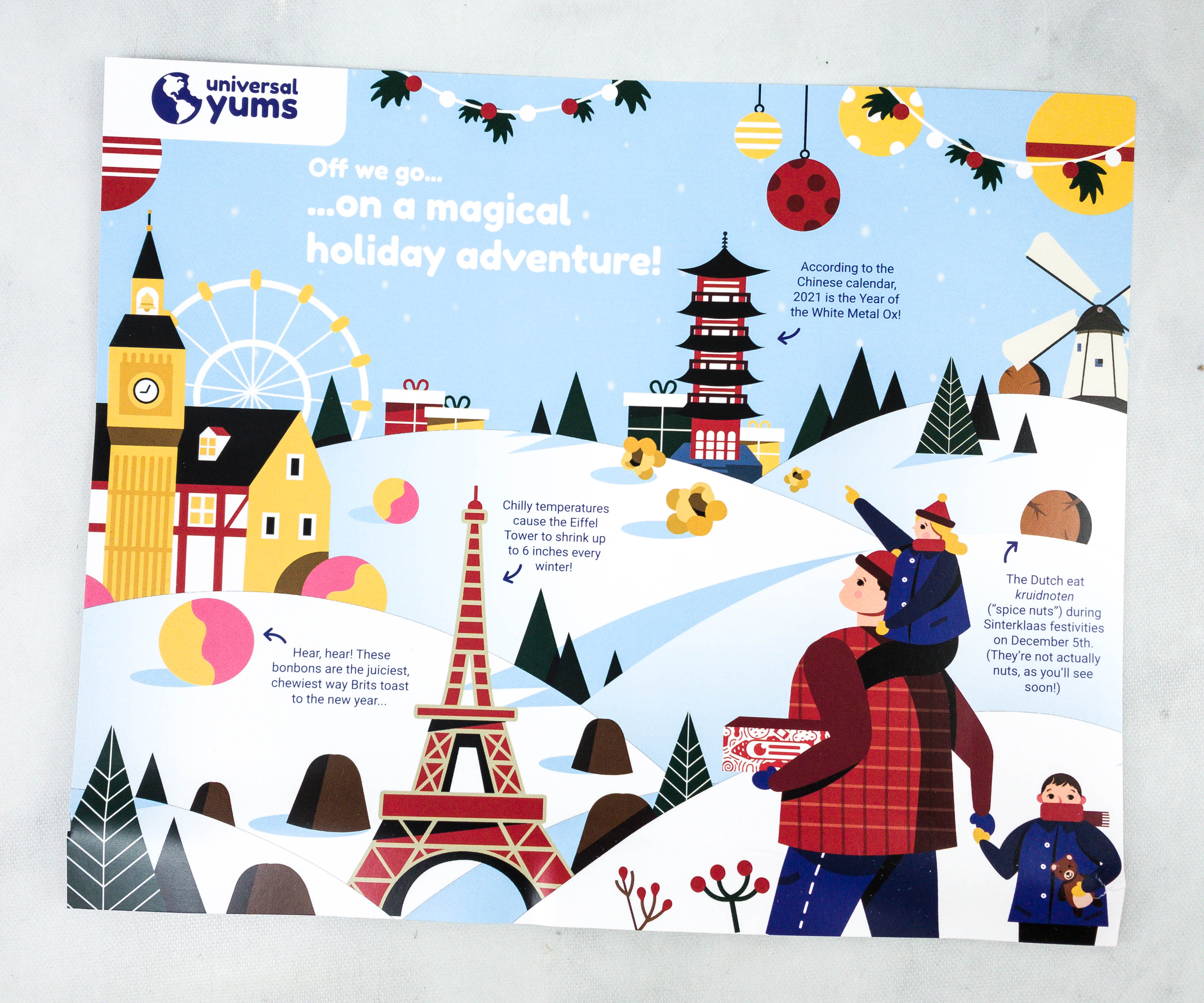 There's no particular country featured in this month's box. Instead, it takes subscribers on a holiday-themed adventure to different places!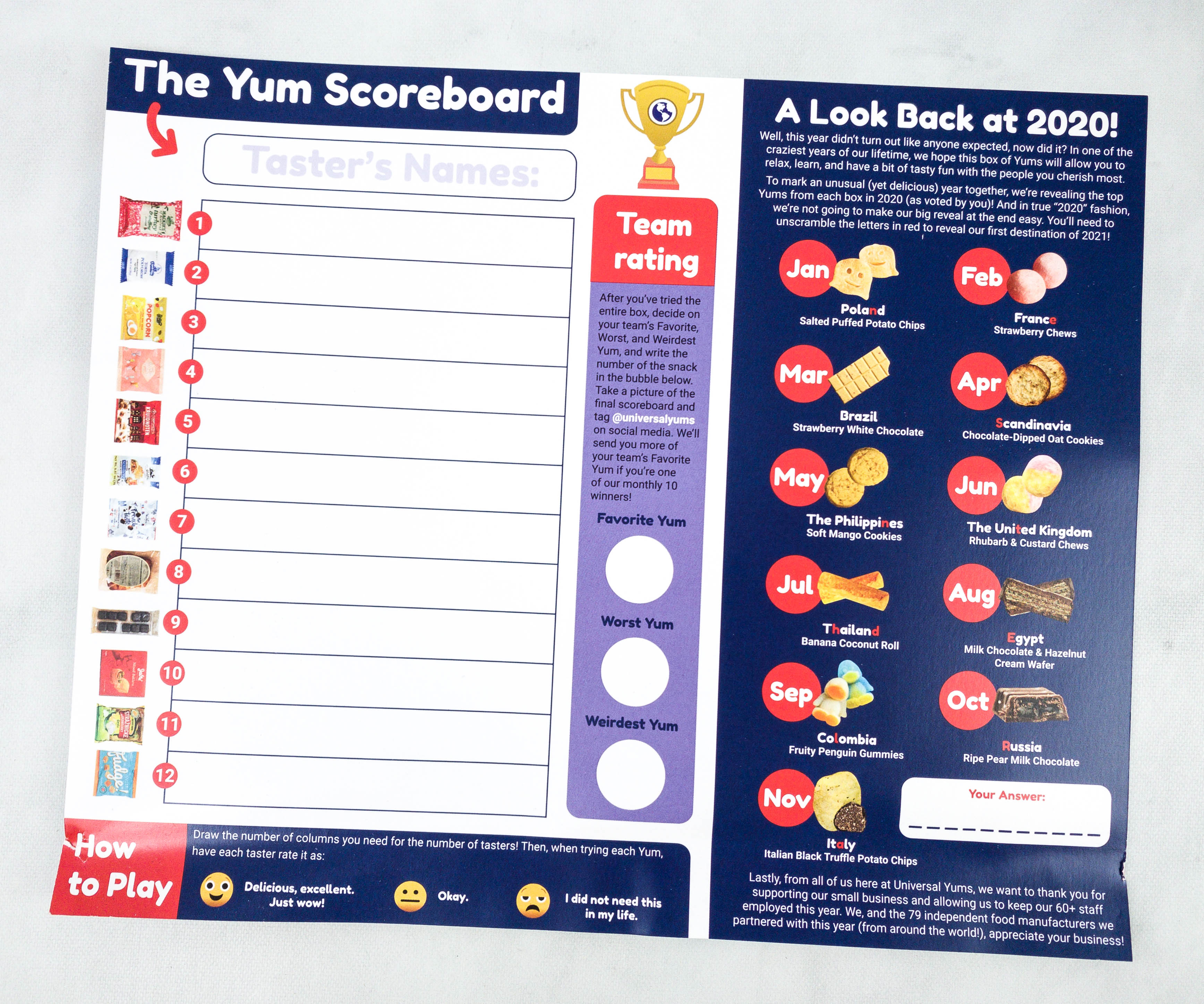 At the back is The Official Yum Awards where you can rate all the snacks. There's also a throwback for 2020's best snacks!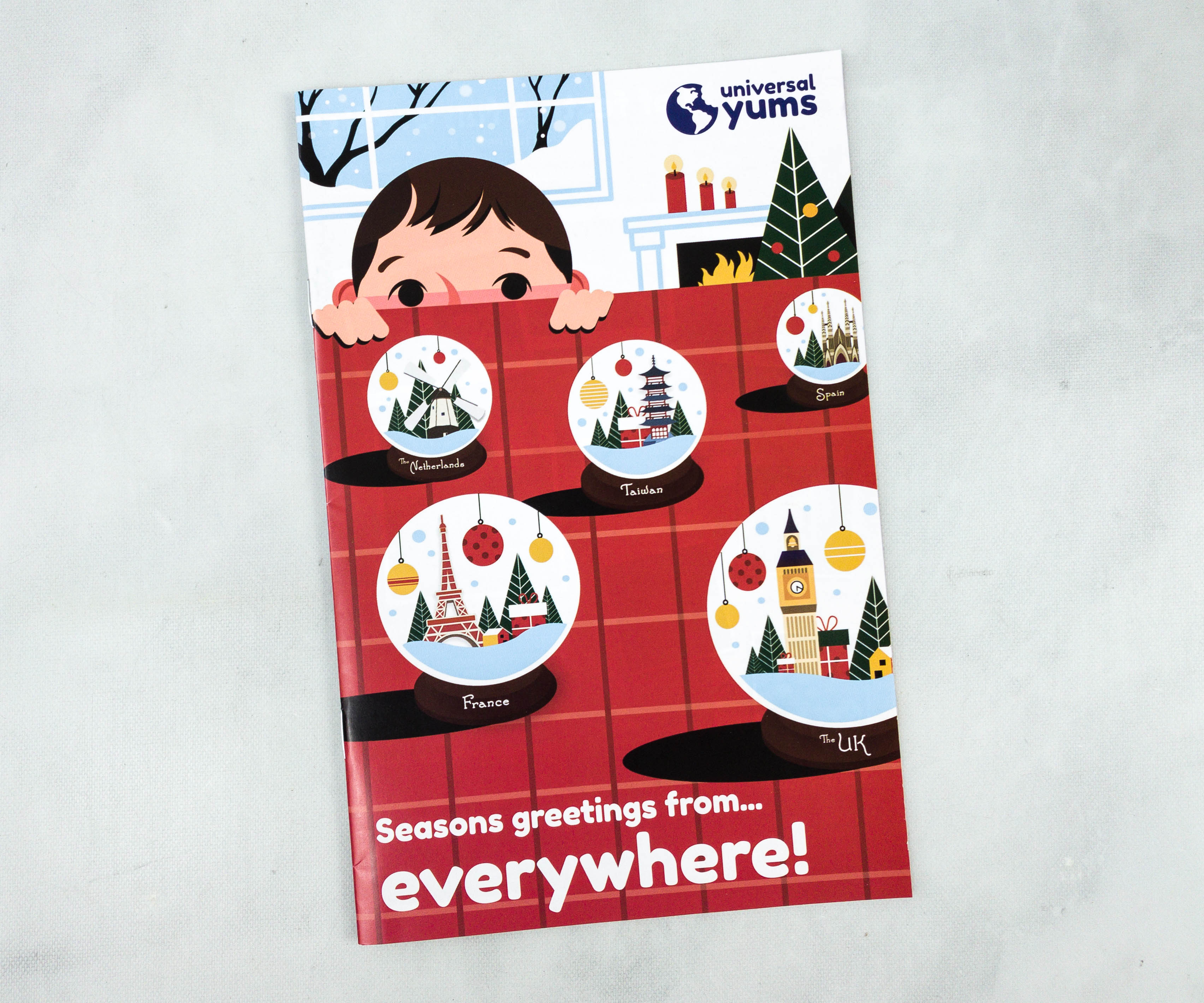 Aside from the sheet, the box also includes an information booklet.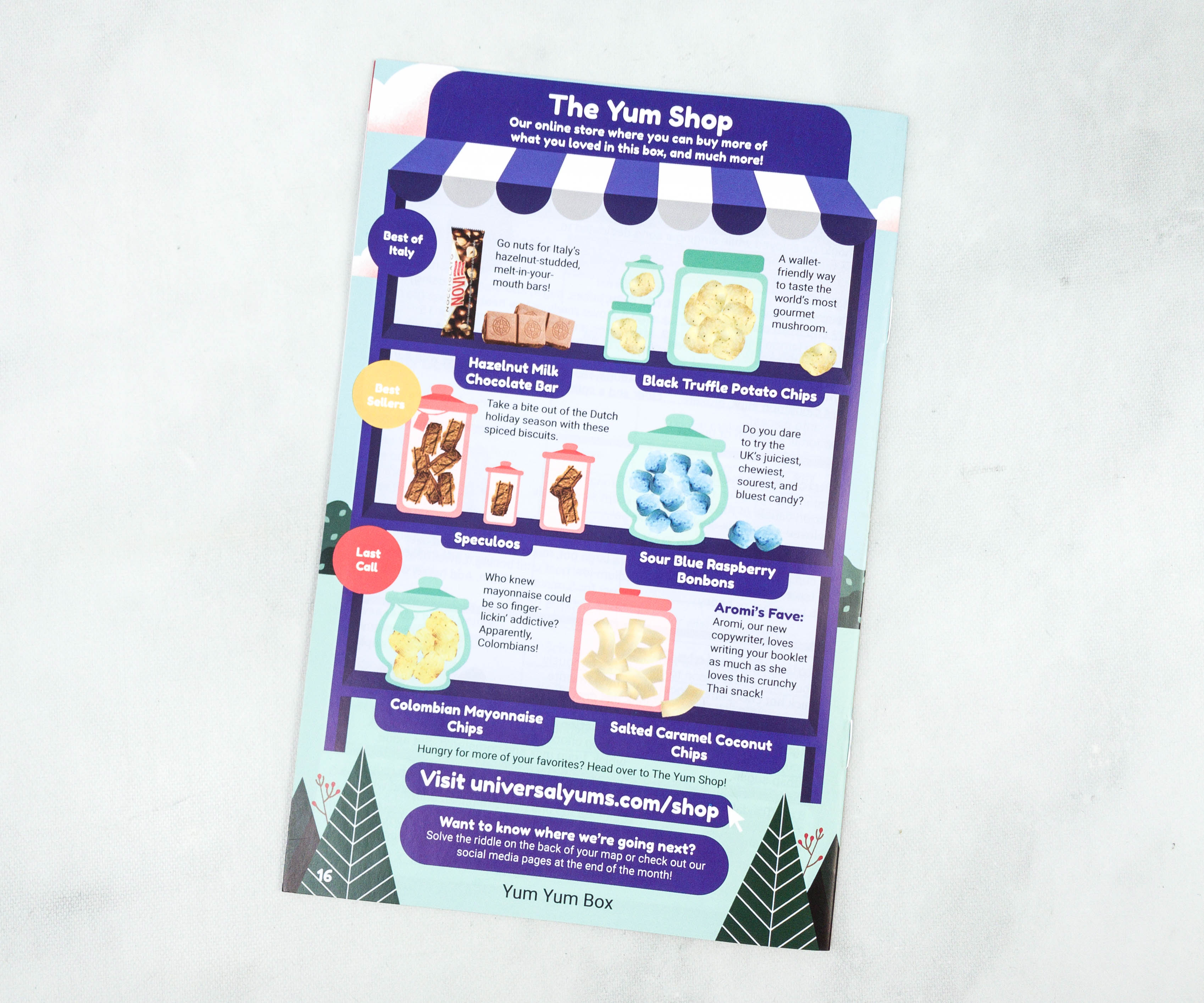 At the back, they featured items that are available in The Yum Shop.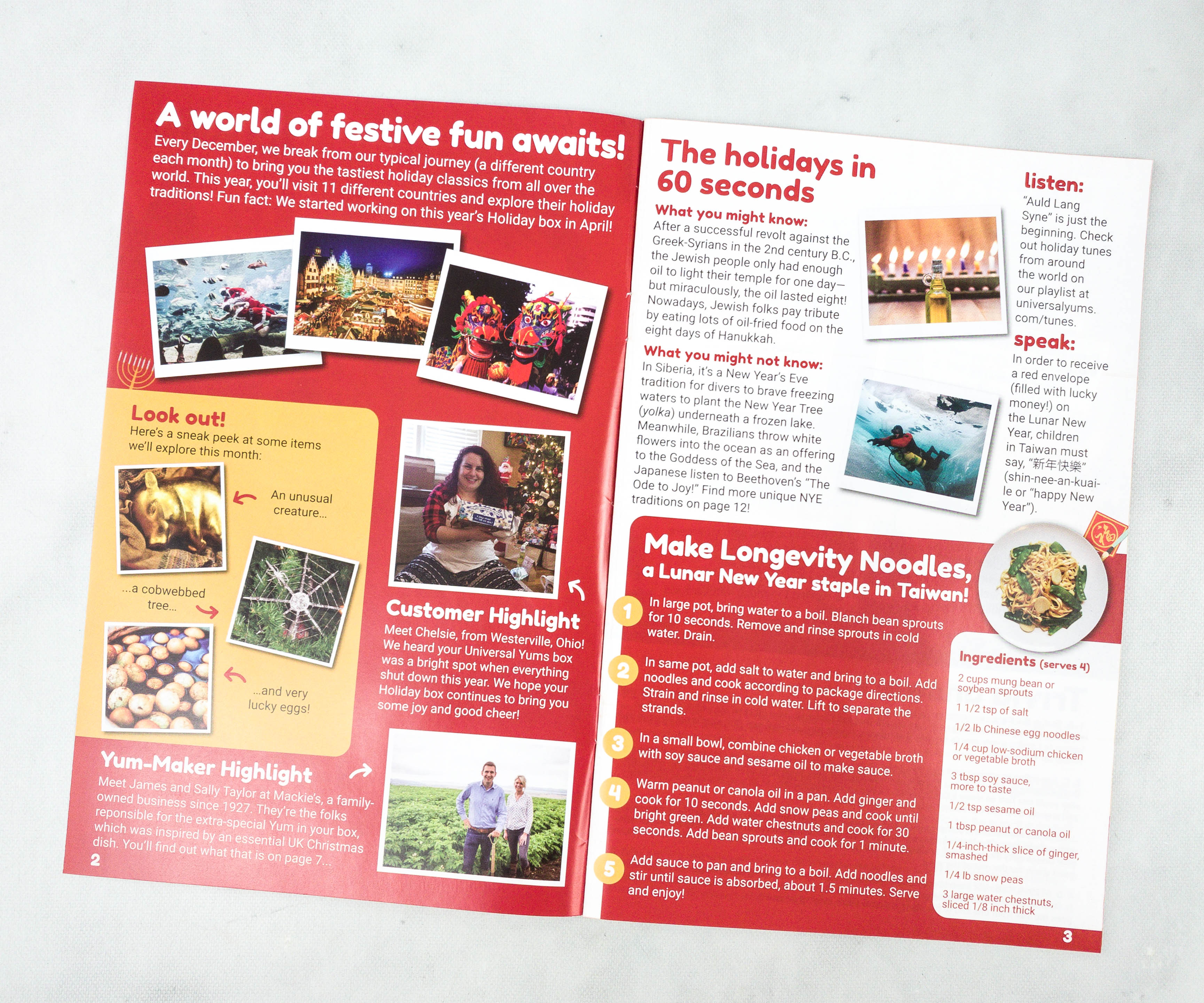 This is really a fun read. They even included a recipe for Longevity Noodles which is a Lunar New Year staple in Taiwan.
Here's a trivia page where you can test your knowledge about some of the countries we visited this year!
Of course, the booklet lists down all the amazing snacks inside this box.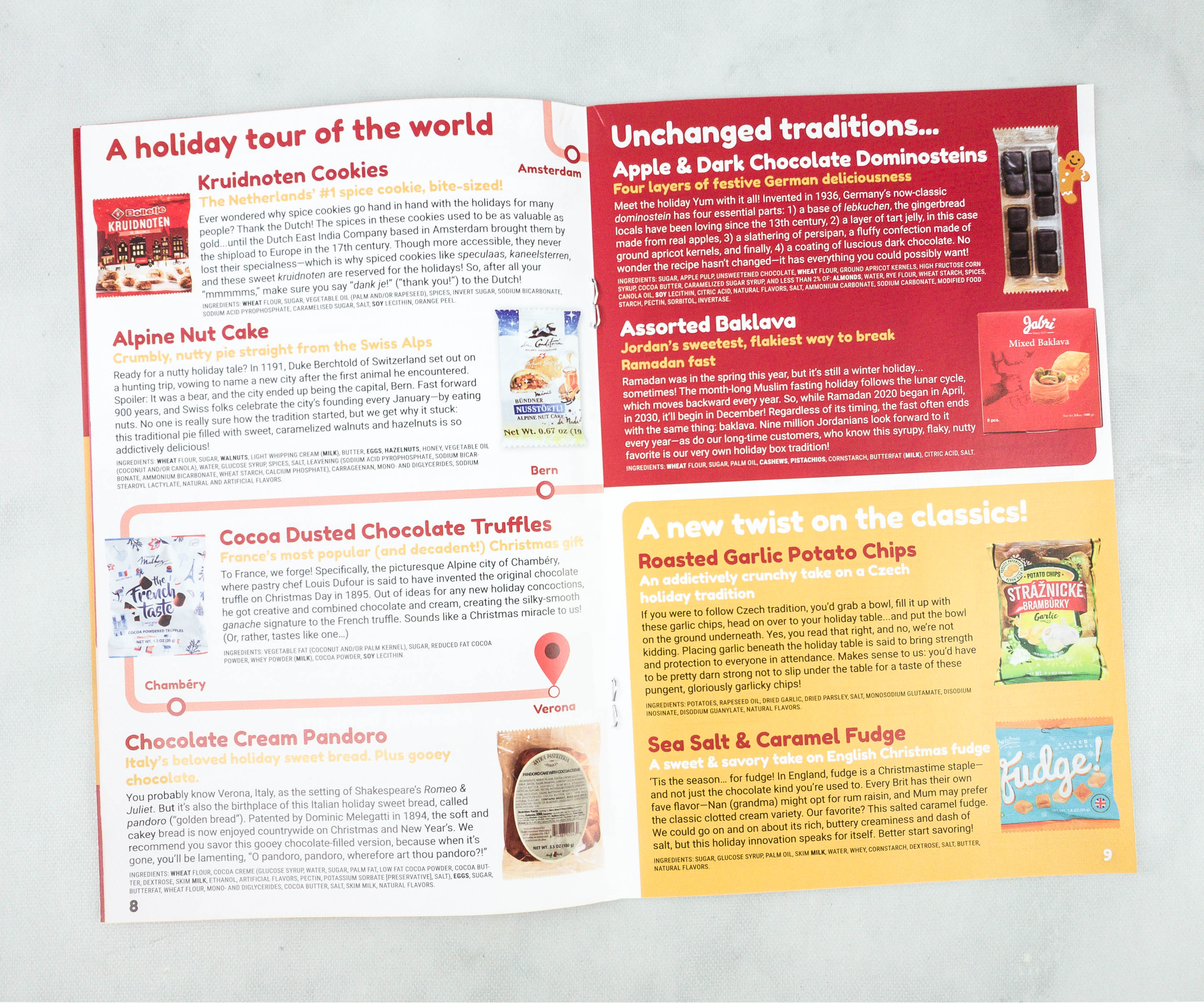 Each snack comes with a photo and a long description in the booklet!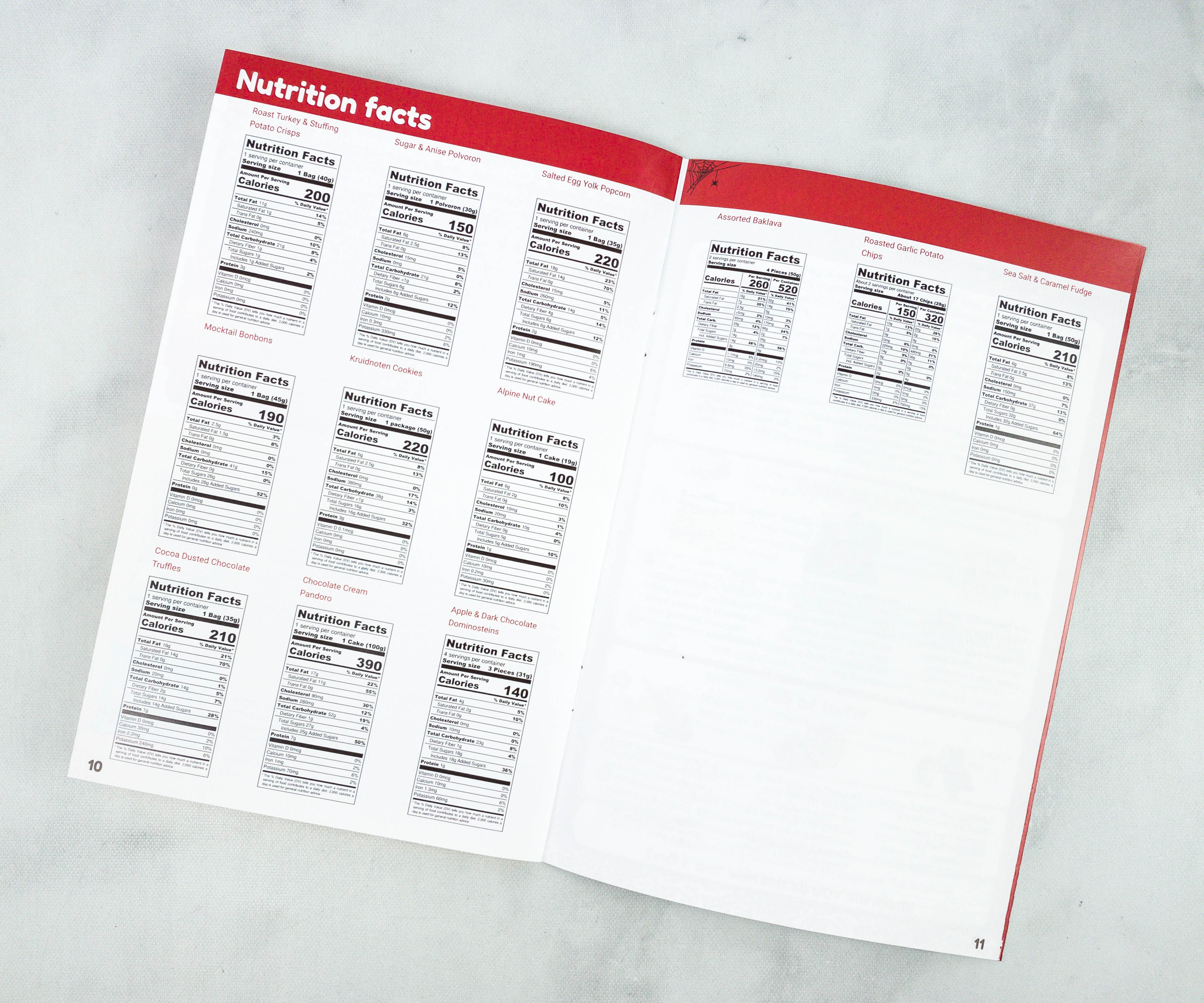 They also included the Nutrition Facts of each item this month.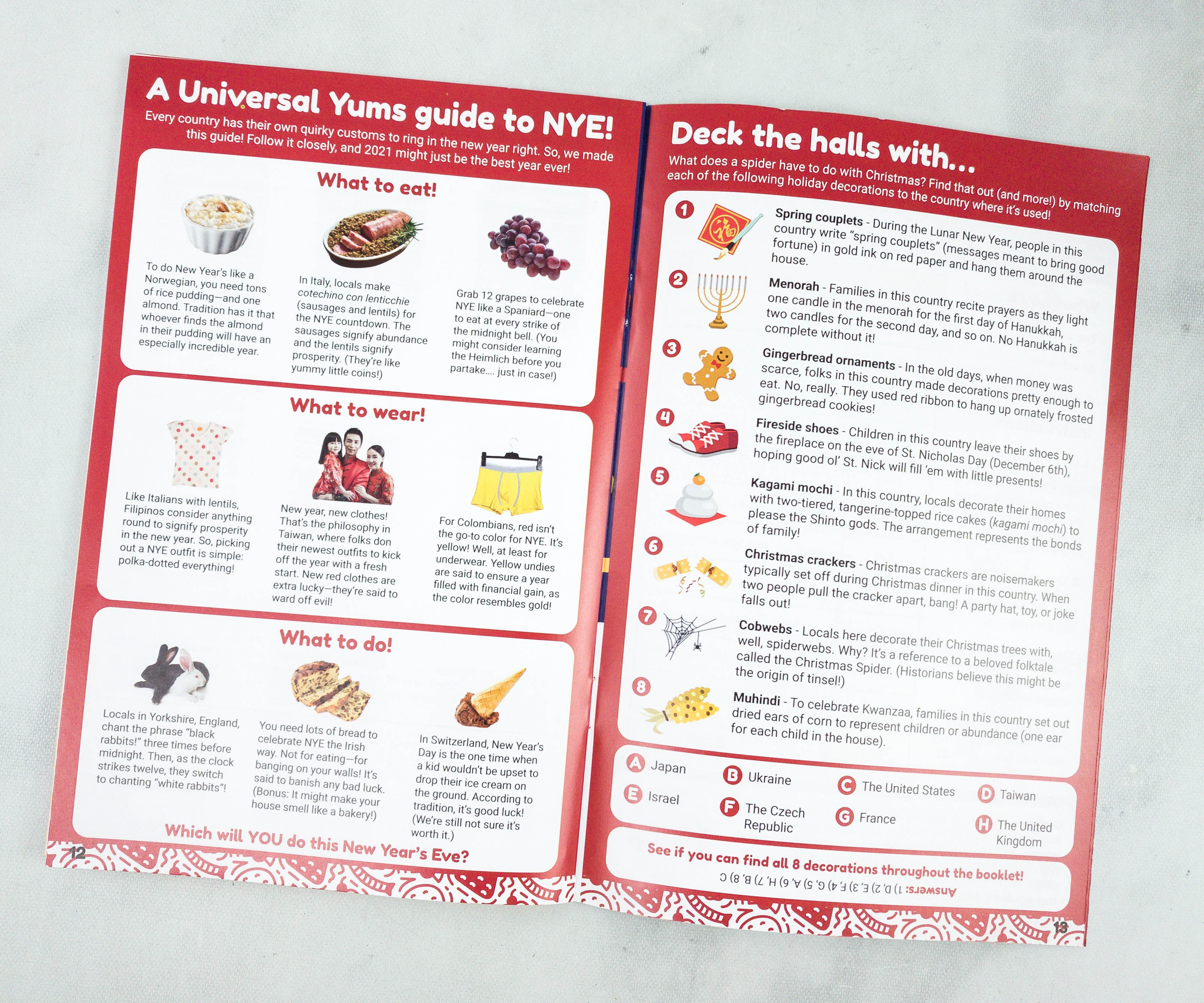 Here's the Universal Yums guide to NYE! It includes different New Year's Eve traditions from around the world.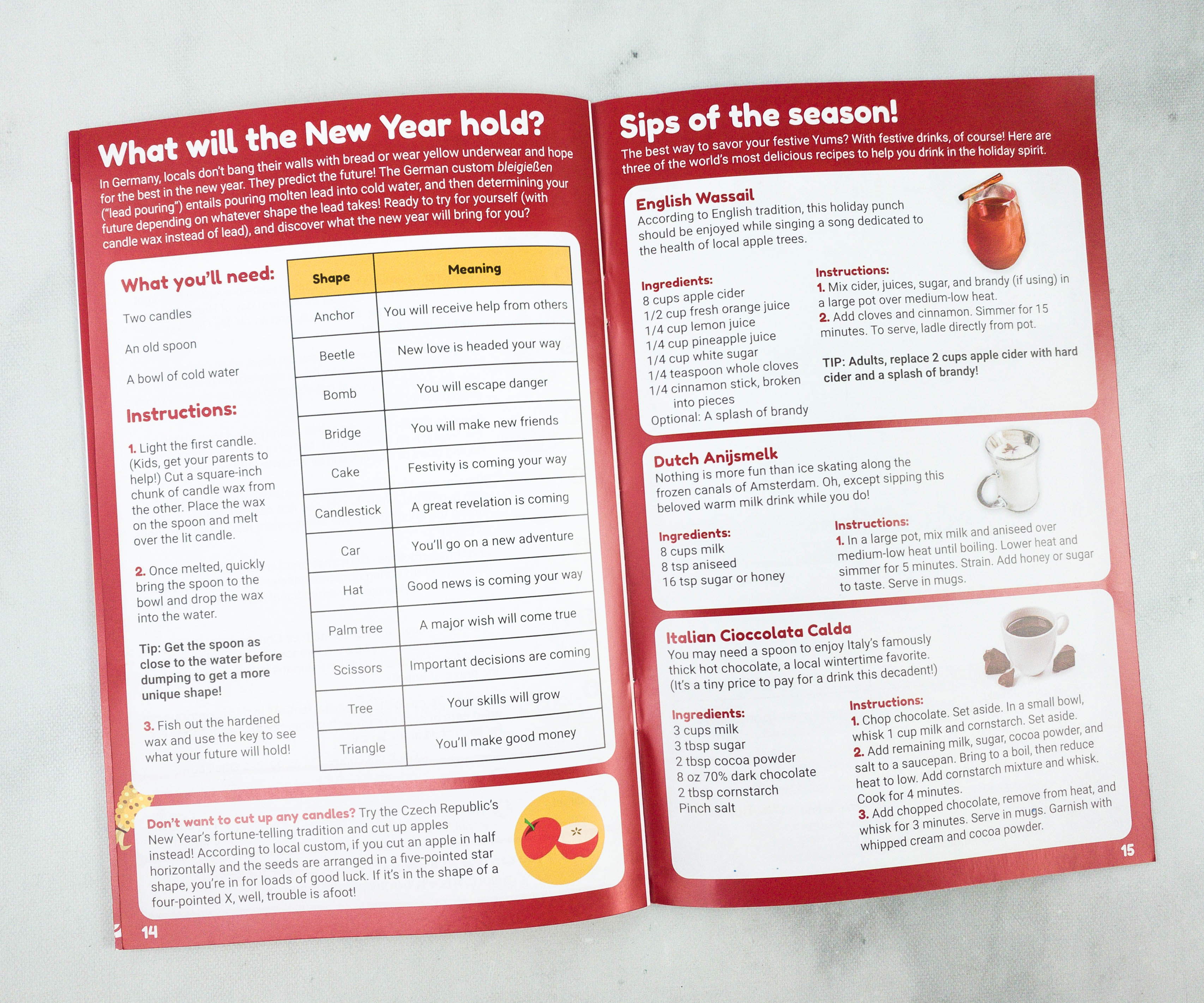 You can even try the German way of fortune-telling using candles, which is a New Year's tradition in the country. The mechanics provided in the booklet and they're easy to follow. Lastly, there are recipes for festive drinks to try for the holidays!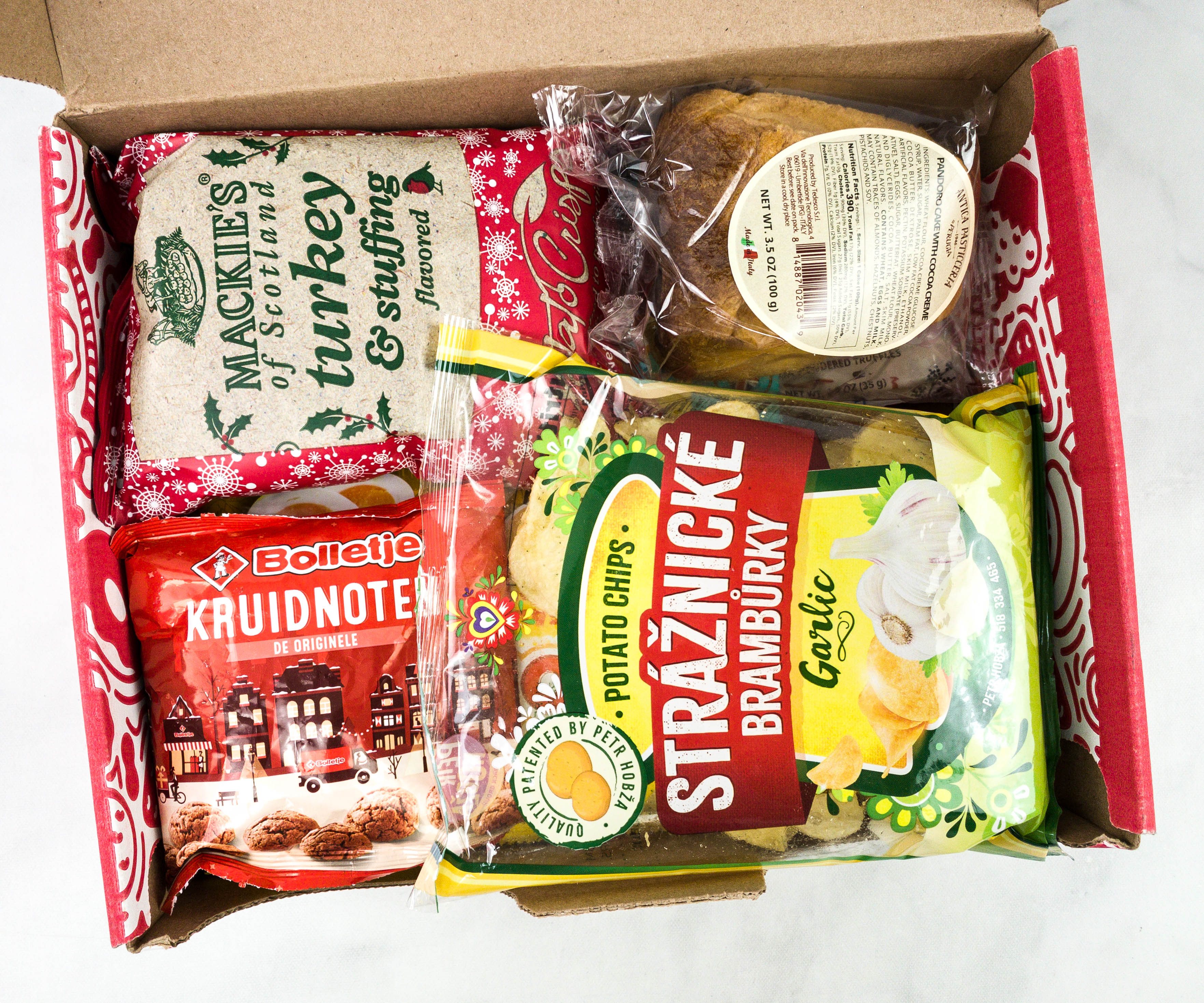 I'm so excited to try all the snacks for this month!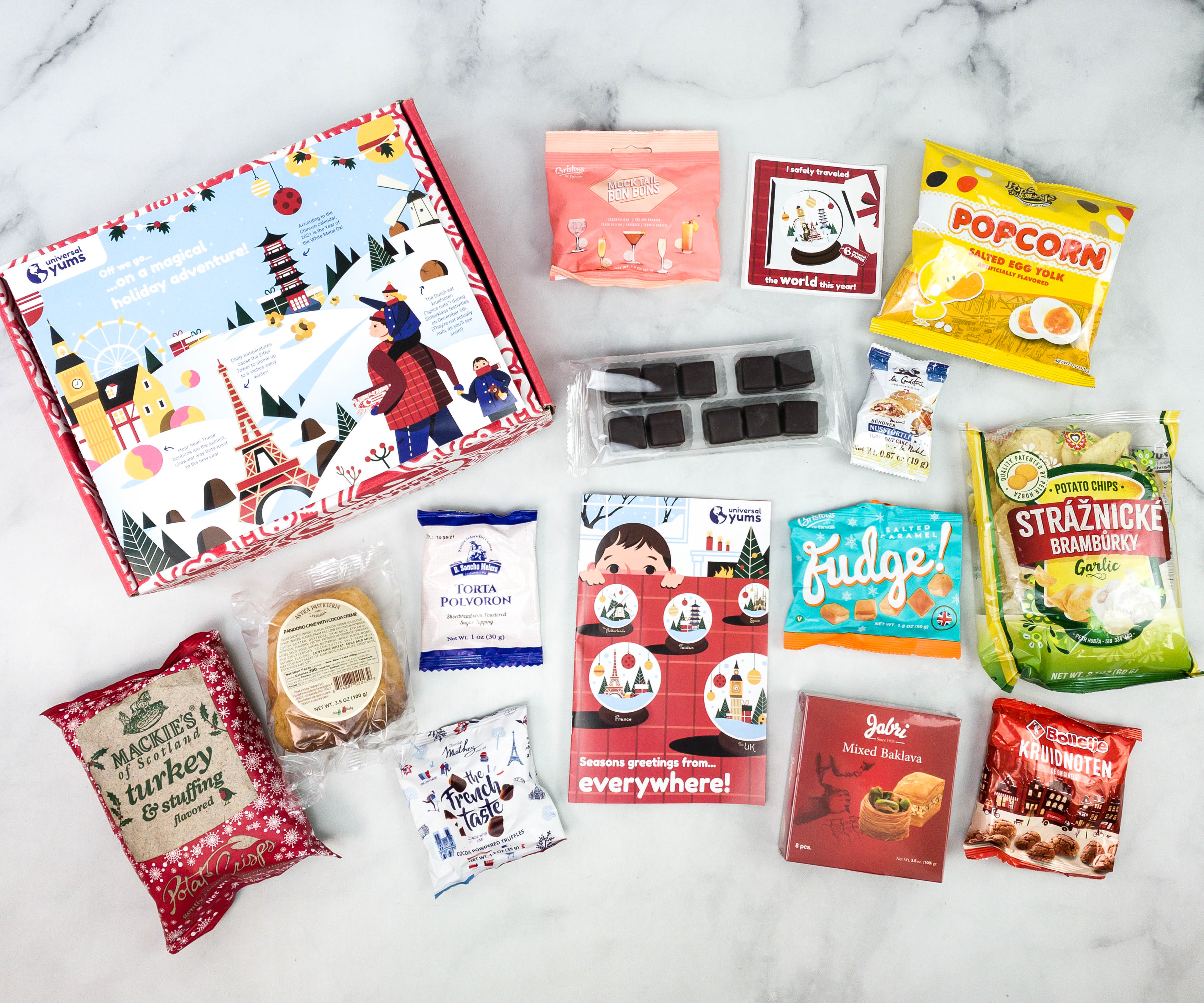 Everything in my December 2020 box!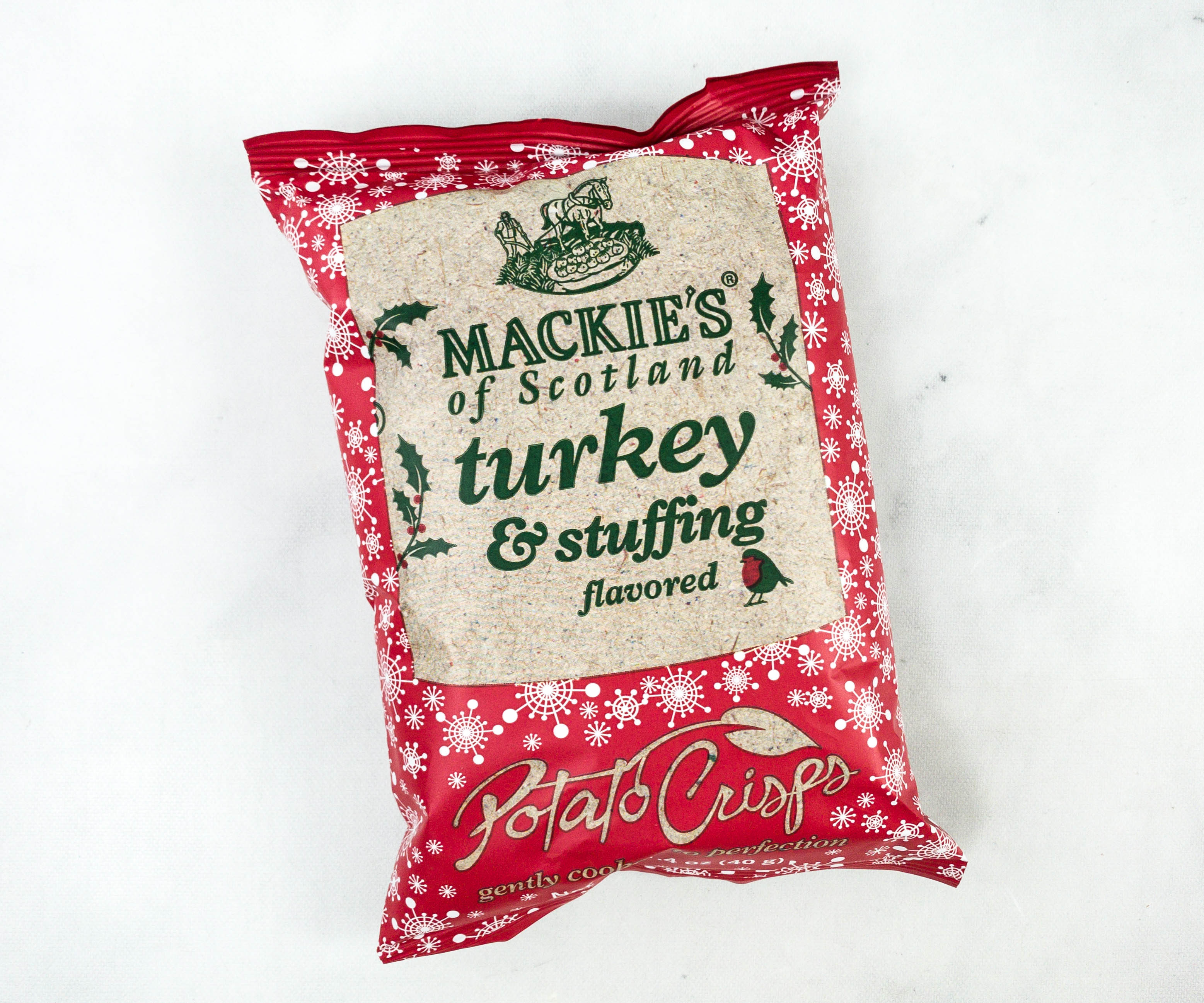 Roast Turkey & Stuffing Potato Chips. The first stop is the United Kingdom, where turkey and stuffing are holiday staples! They can't send us the real deal, but at least we have this bag of savory potato chips that taste similar to the traditional holiday centerpiece. Each piece is crispy, superthick, and bursting with flavors!
Salted Egg Yolk Popcorn. This may be an unusual flavor for some, but salted egg yolk is actually popular in Taiwan! I have tried the same variation on chips but I never imagined how good it tastes on popcorn. The texture is perfect and the sweetness and saltiness are well-balanced. This is is definitely an instant favorite!
Roasted Garlic Potato Chips. Potato chips and garlic have always been a great combination! This potato snack from the Czech republic boasts of roasted garlic flavor, and it's mouthwatering. I could smell it the moment I opened the bag and the taste didn't disappoint either! The crispy chips and the tasty pieces left me wanting more! I can't help but finish everything in one sitting.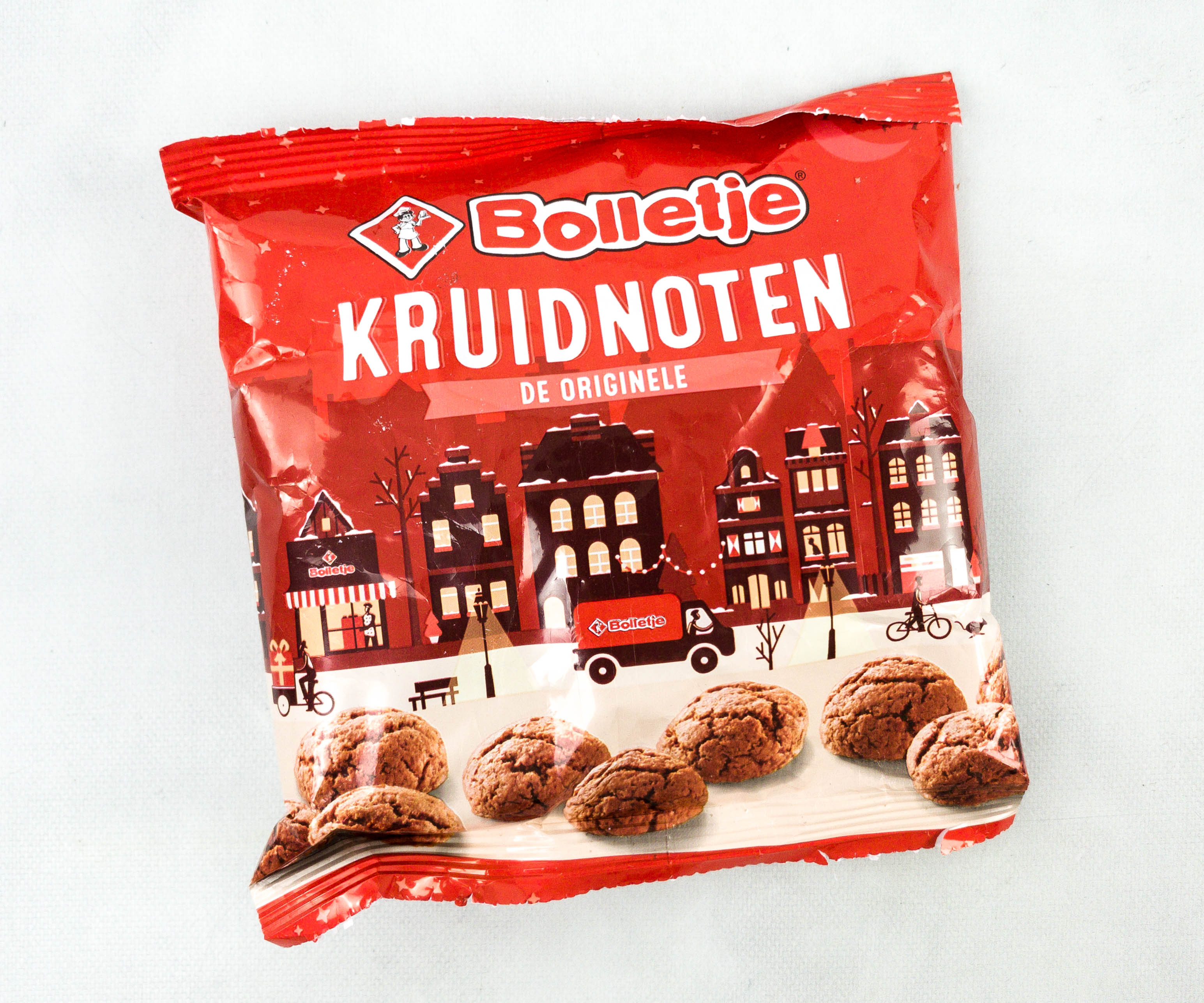 Kruidnoten Cookies. I love spiced cookies! Apparently, this one is a popular spiced cookie brand in the Netherlands and it's really good! Each bite has just the right amount of spice, so it's not overwhelming on the palate. The cookies also go perfectly with milk.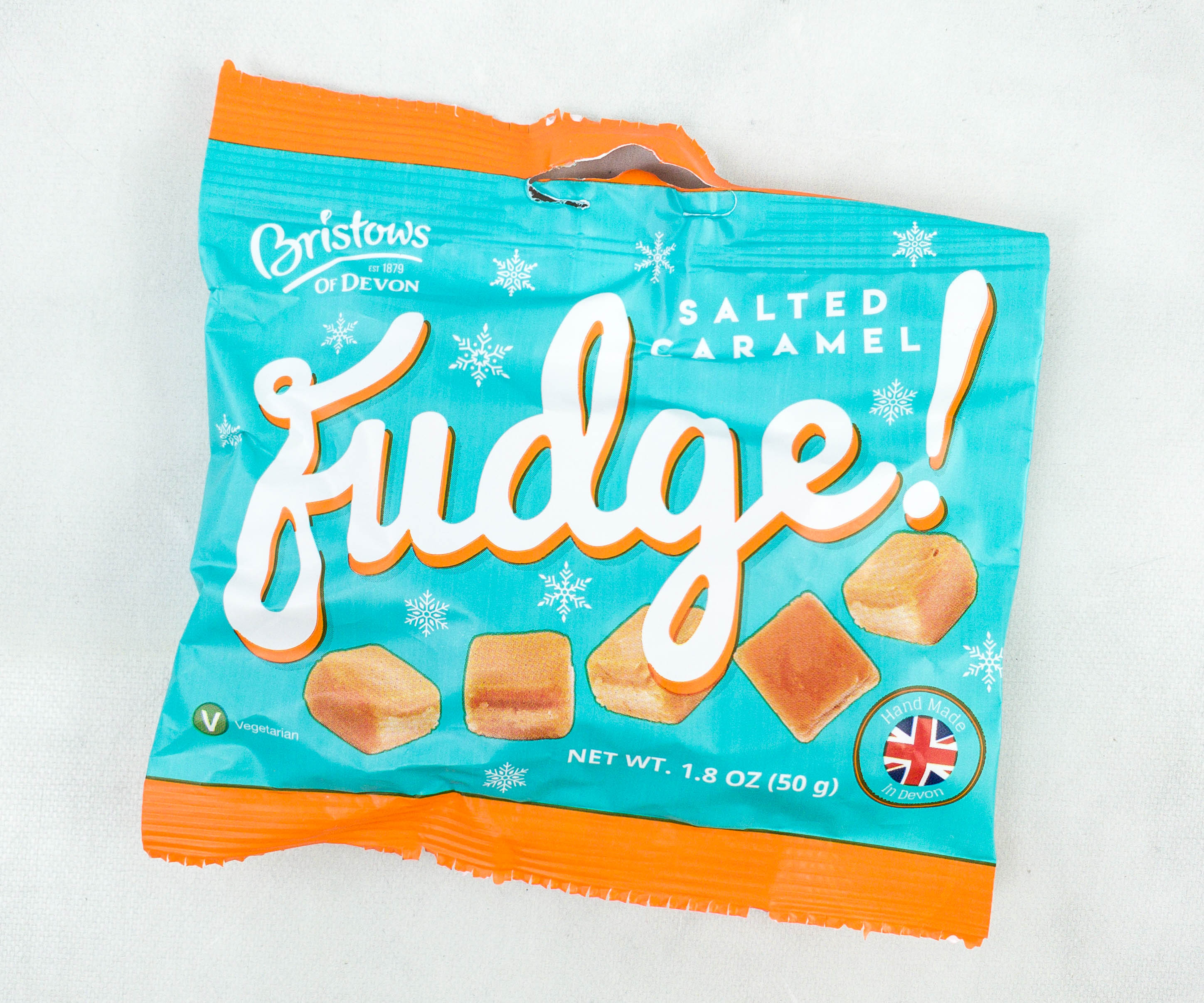 Sea Salt & Caramel Fudge. It isn't Christmas without the sweets, so they included these caramel treats in the box. They are fudge bites made with sea salt and caramel. Each piece was sweet, buttery, and creamy. There's a hint of saltiness in every chew that balances out the flavors.
Mocktail Bonbons. Here's a toast of juicy shots from the UK to celebrate the season! Their flavors are inspired by some of your favorite cocktail drinks, but without the alcohol in them.
These bonbons are really full of flavors. My favorites are the fruity Bellini and the classic British gin and rhubarb! I love that they're also chewy. They make great picker-uppers!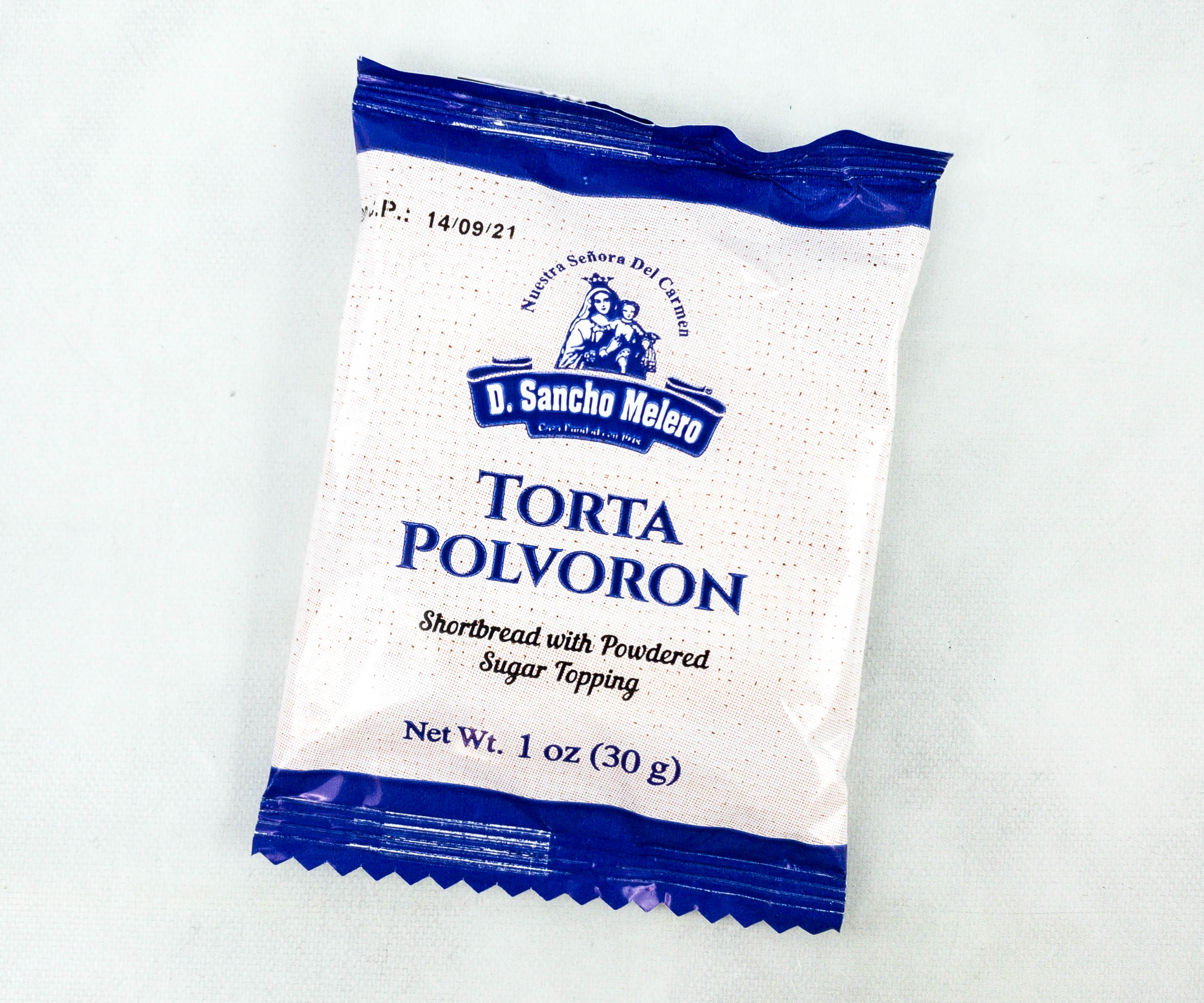 Sugar & Anise Polvoron. This treat originated from Spain, and it's their favorite Christmas cookie. The name came from the word "polvo" meaning dust because of its crumbly ingredients such as flour, sugar, and lard. There are lots of versions of this snack and this has got to be one of the best I've tasted!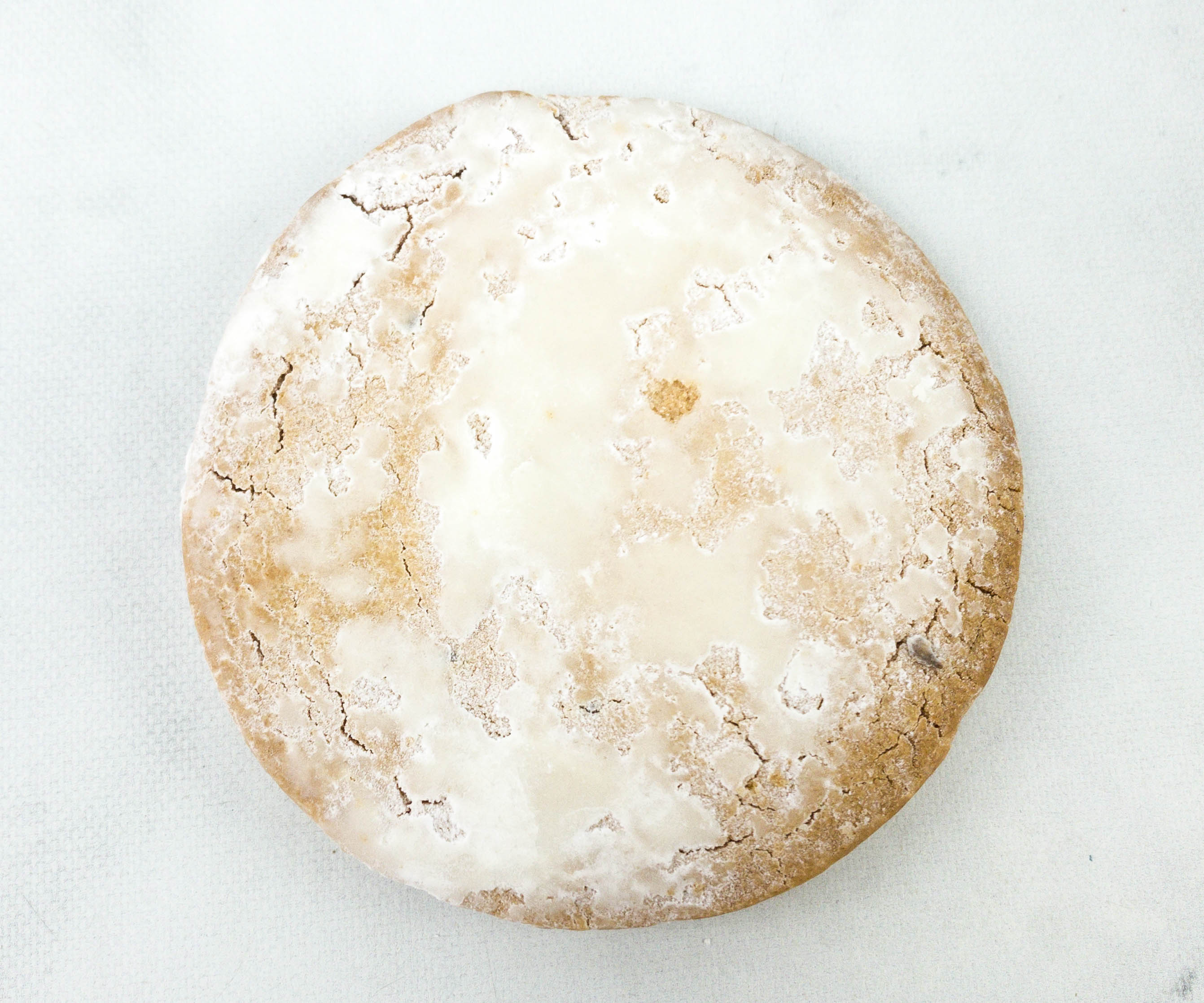 This may be a bit messy to eat but definitely hits the spot!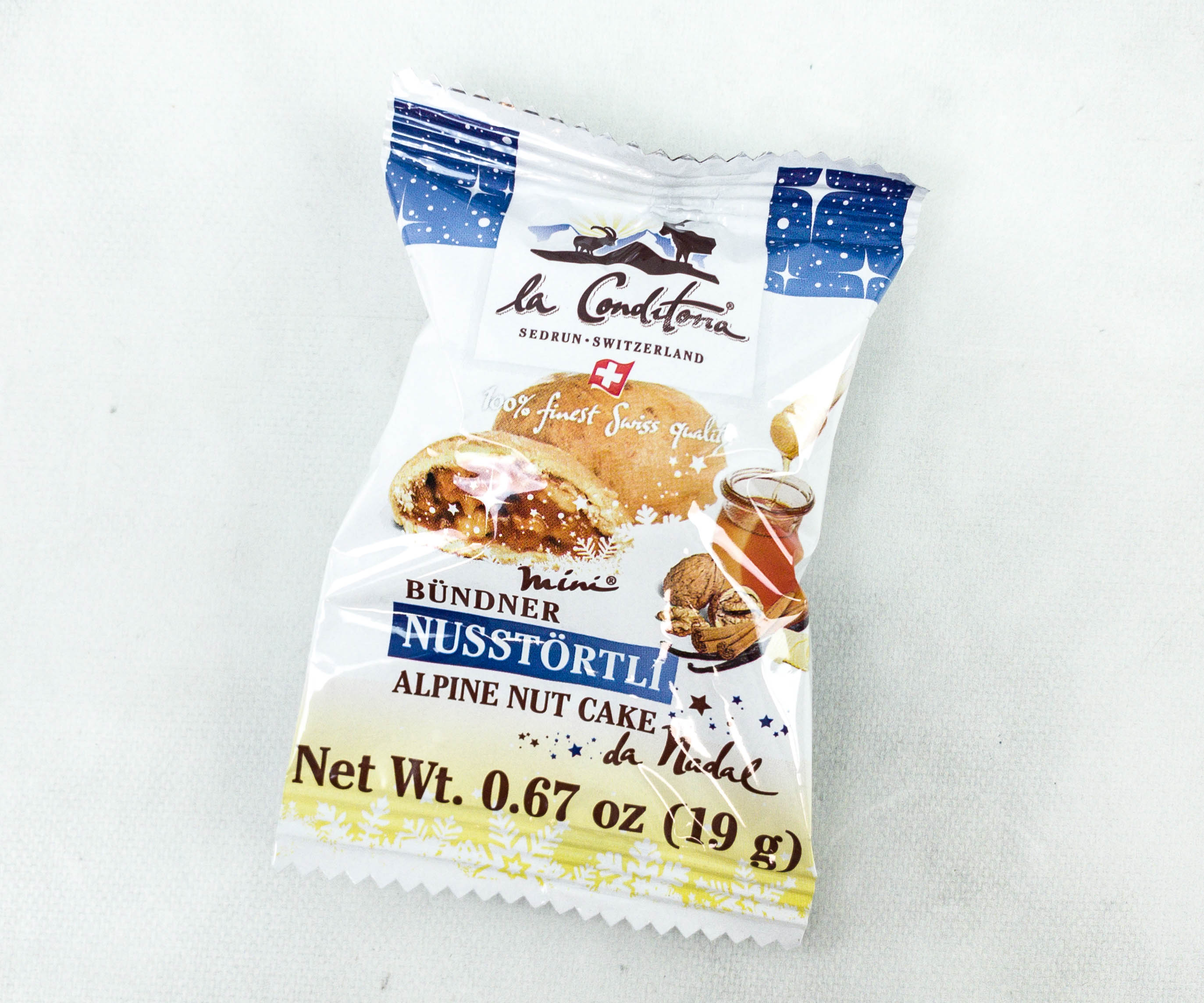 Alpine Nut Cake. It's a pie from the Swiss Alps, filled with sweet caramelized walnuts and hazelnuts. It makes a perfect afternoon snack, whether on its own or when paired with a delicious drink.
It looks and tastes really good. The texture is perfect and the blend of all the ingredients feels great, as everything just melts in my mouth!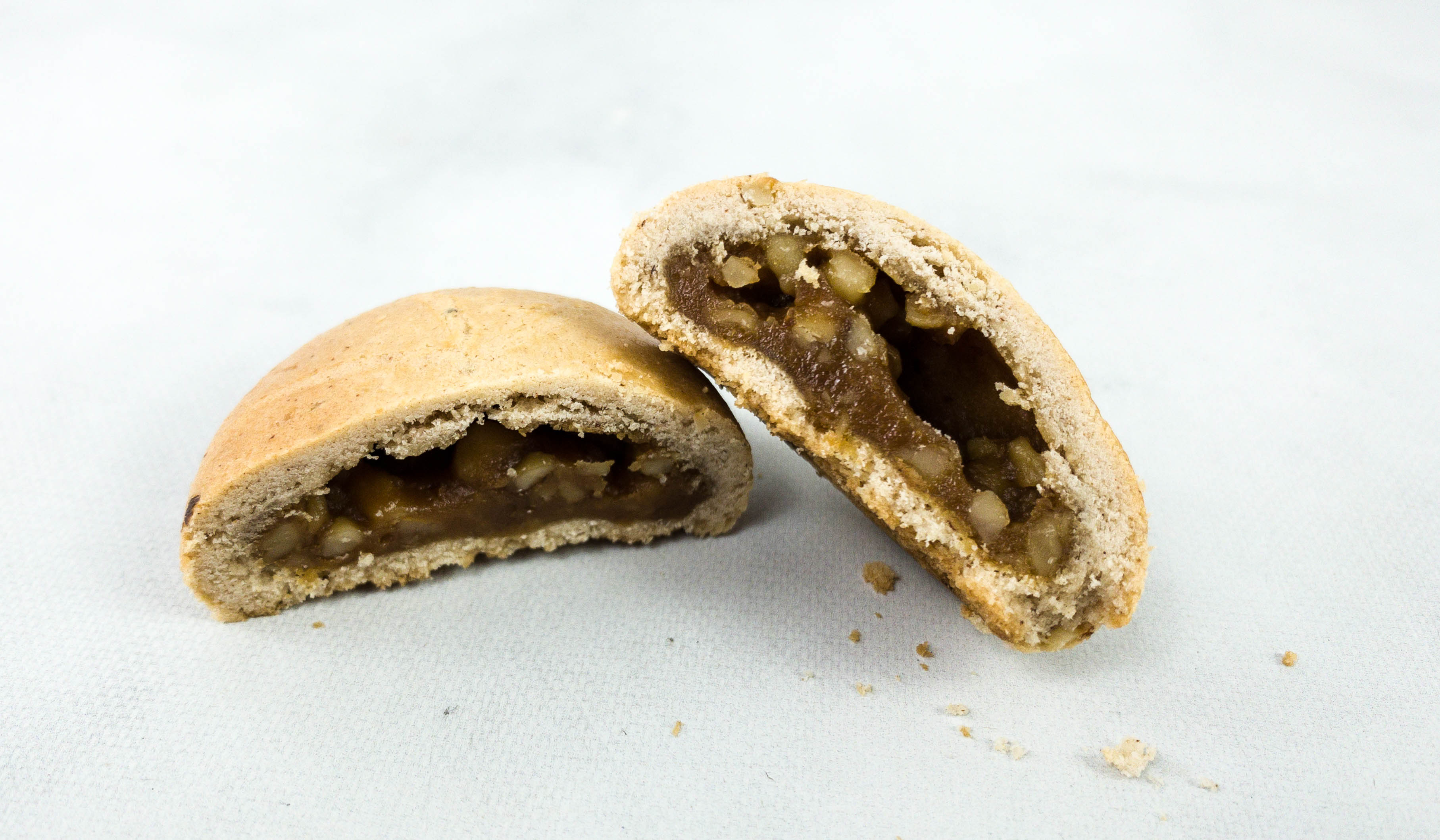 A generous filling makes this pie undeniably addicting and fun to eat. It's so nutty!
Chocolate Cream Pandoro. Popularly known as "Pandoro," this Italian sweet bread is usually enjoyed on Christmas and New Year. This one in the box is special because it has a gooey chocolate filling!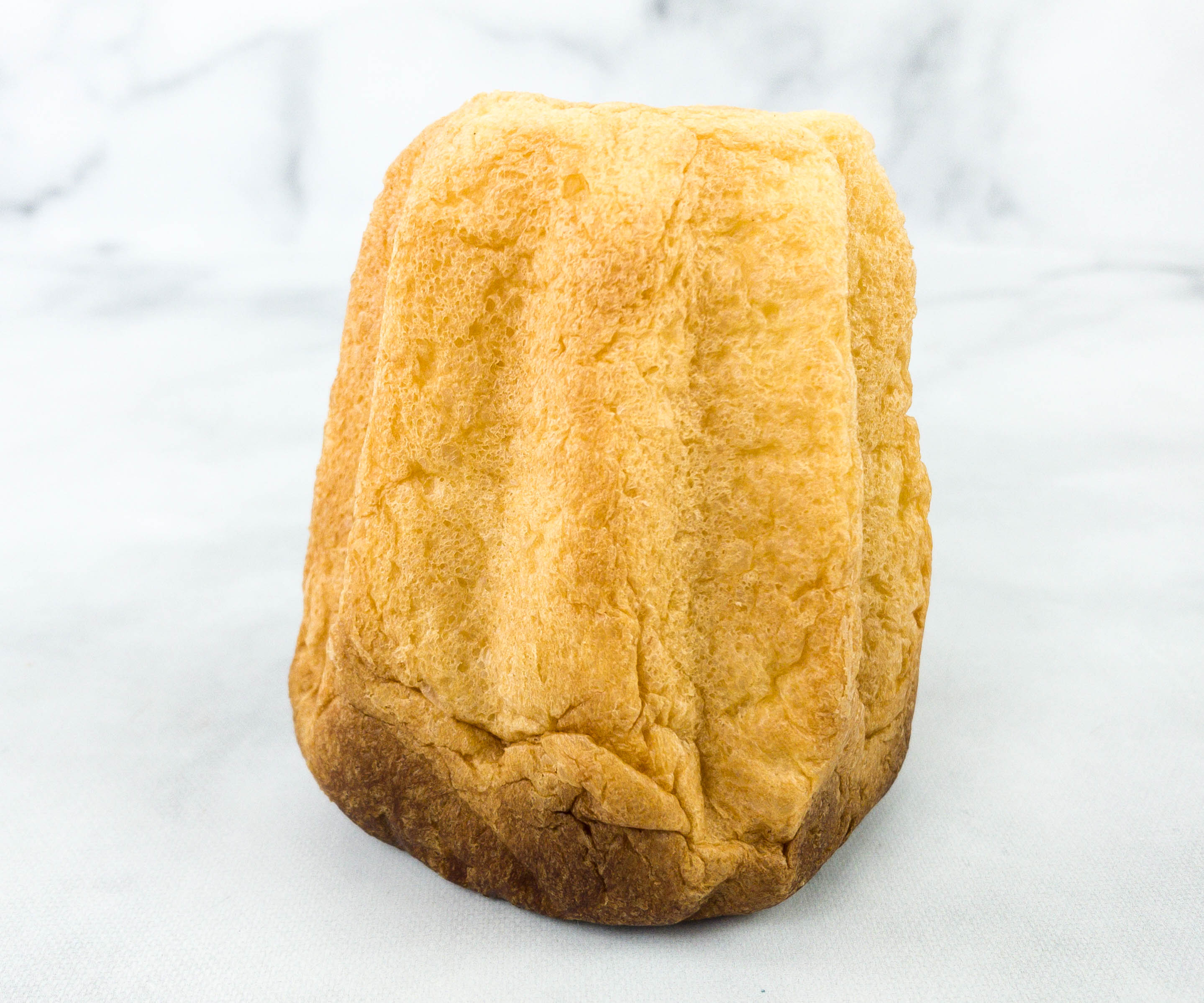 I love how soft this bread is. It really feels like eating a cake and the taste is also a combination of both.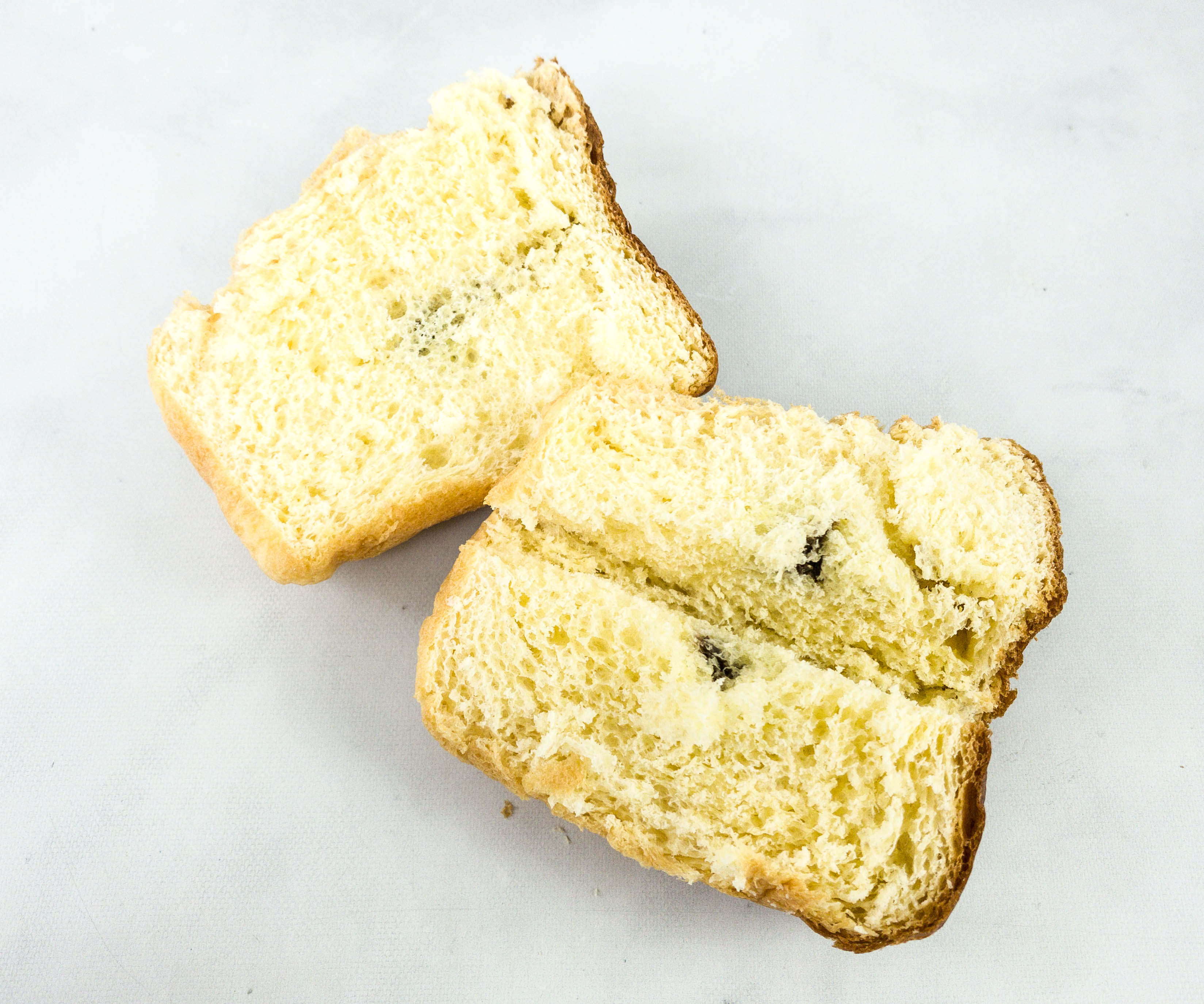 It has the right level of sweetness in it and it also makes a great pair with a hot drink! Not too much chocolate though – it was a bit hard to find!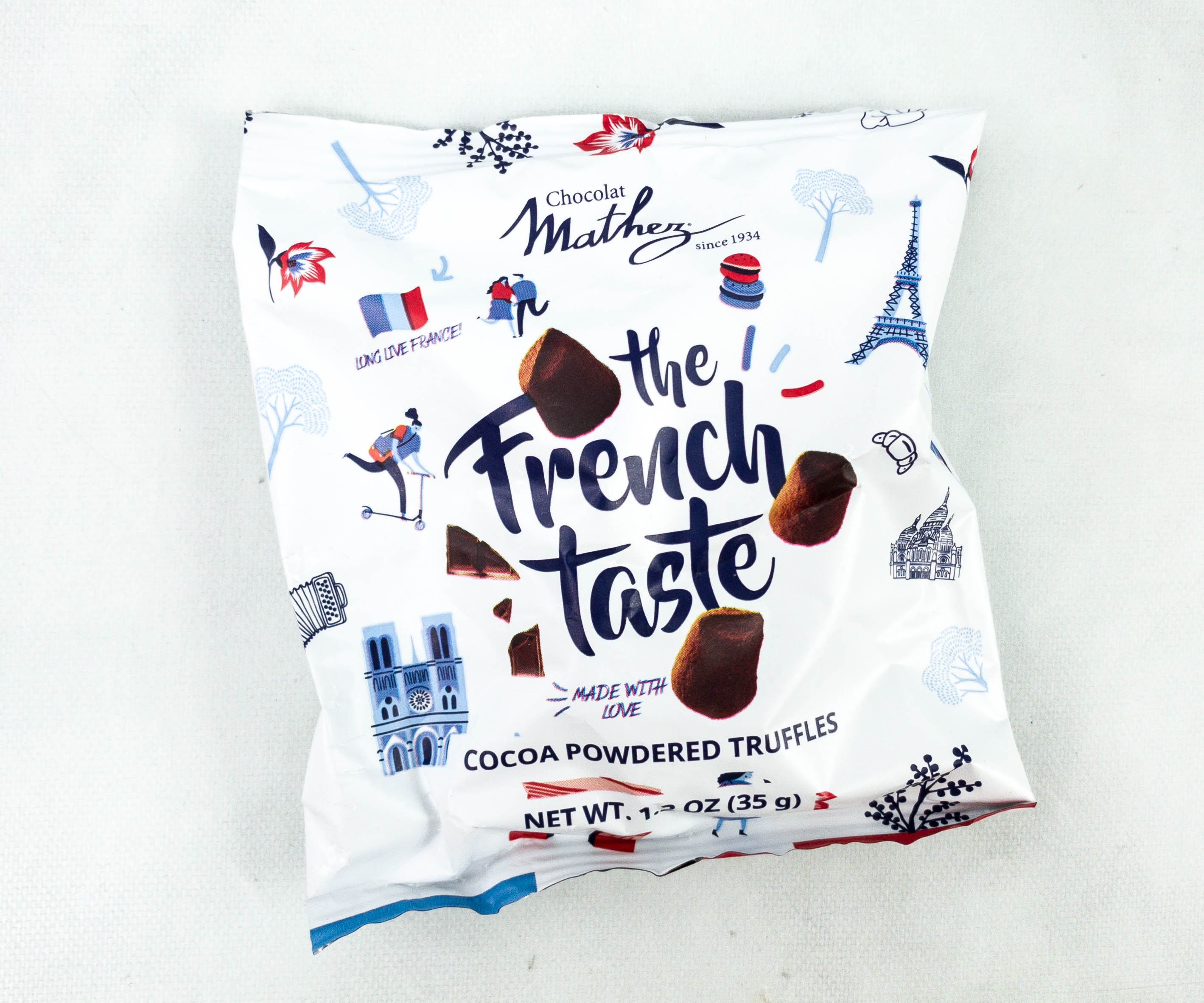 Cocoa Dusted Chocolate Truffles. Chocolate truffles are France's most popular Christmas treats and it's no wonder why a lot of people from the country love them!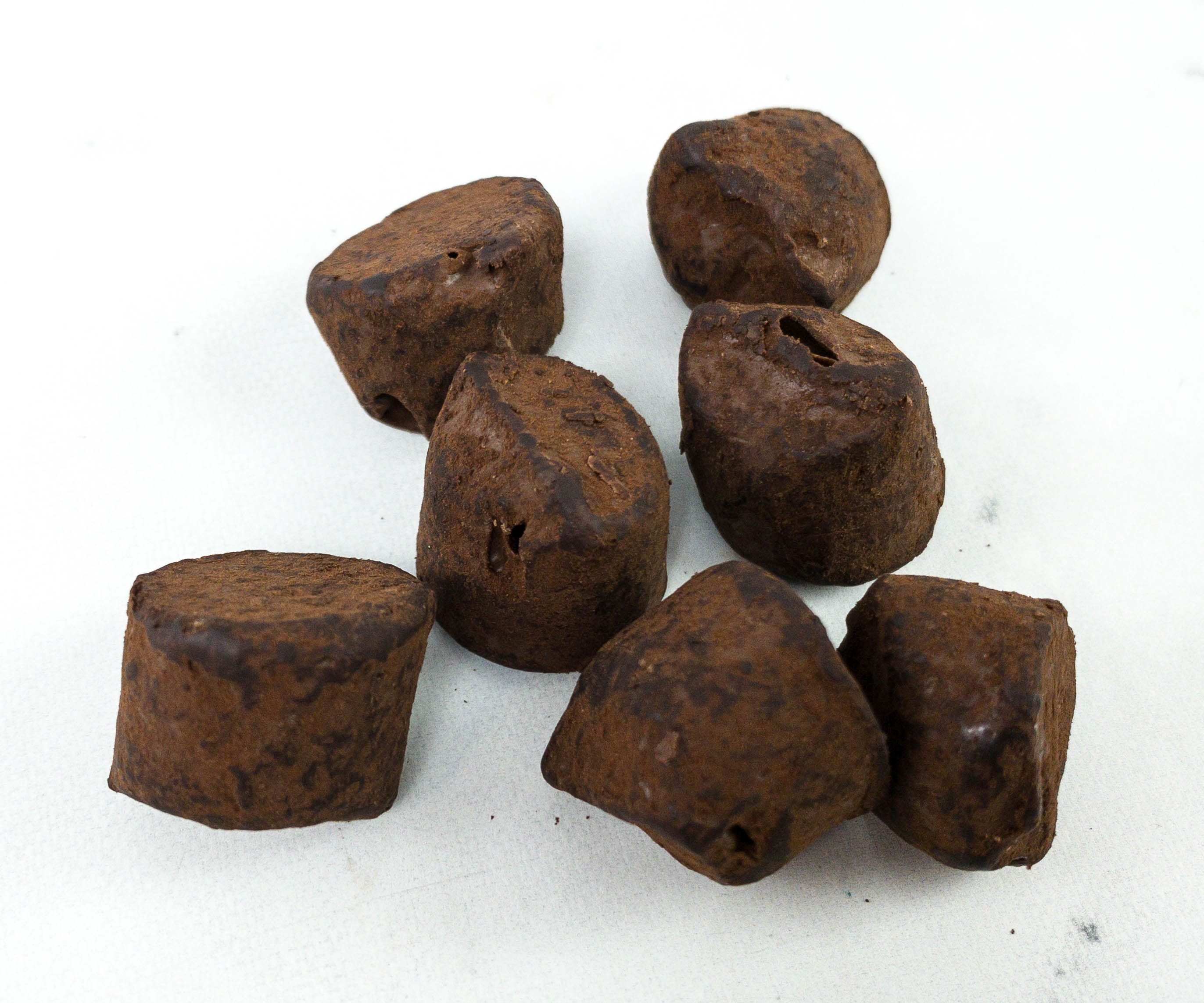 The chocolate is smooth and the cocoa dust made this sweet treat more exciting and enjoyable. They melt in my mouth and they're so good!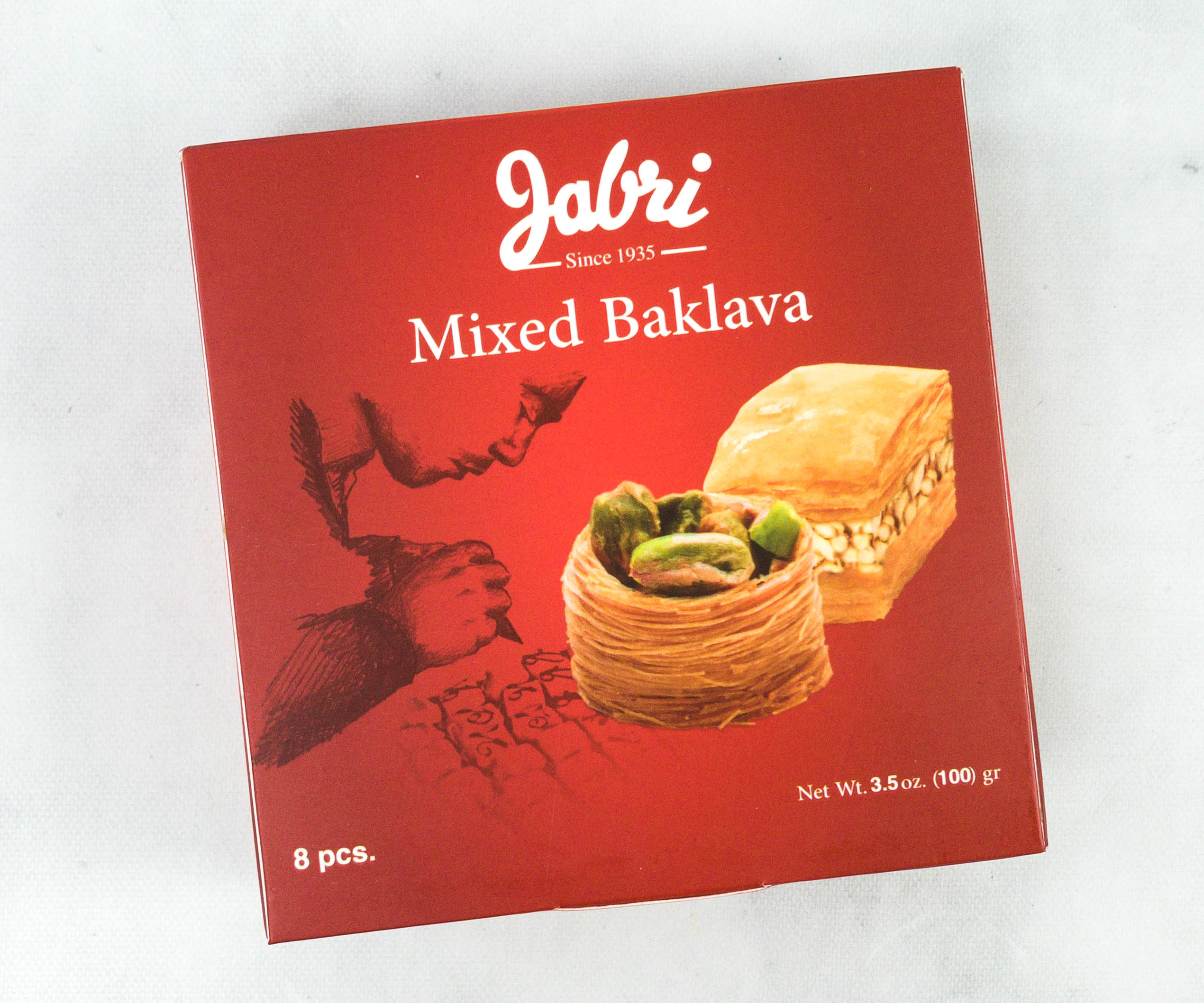 Assorted Baklava. It's a box of baklava from Jordan! This is something millions of Jordanians look forward to after their fasting holiday.
This syrupy, flaky, and nutty country favorite is really worth waiting for. They are so delicious and the texture just makes them more special.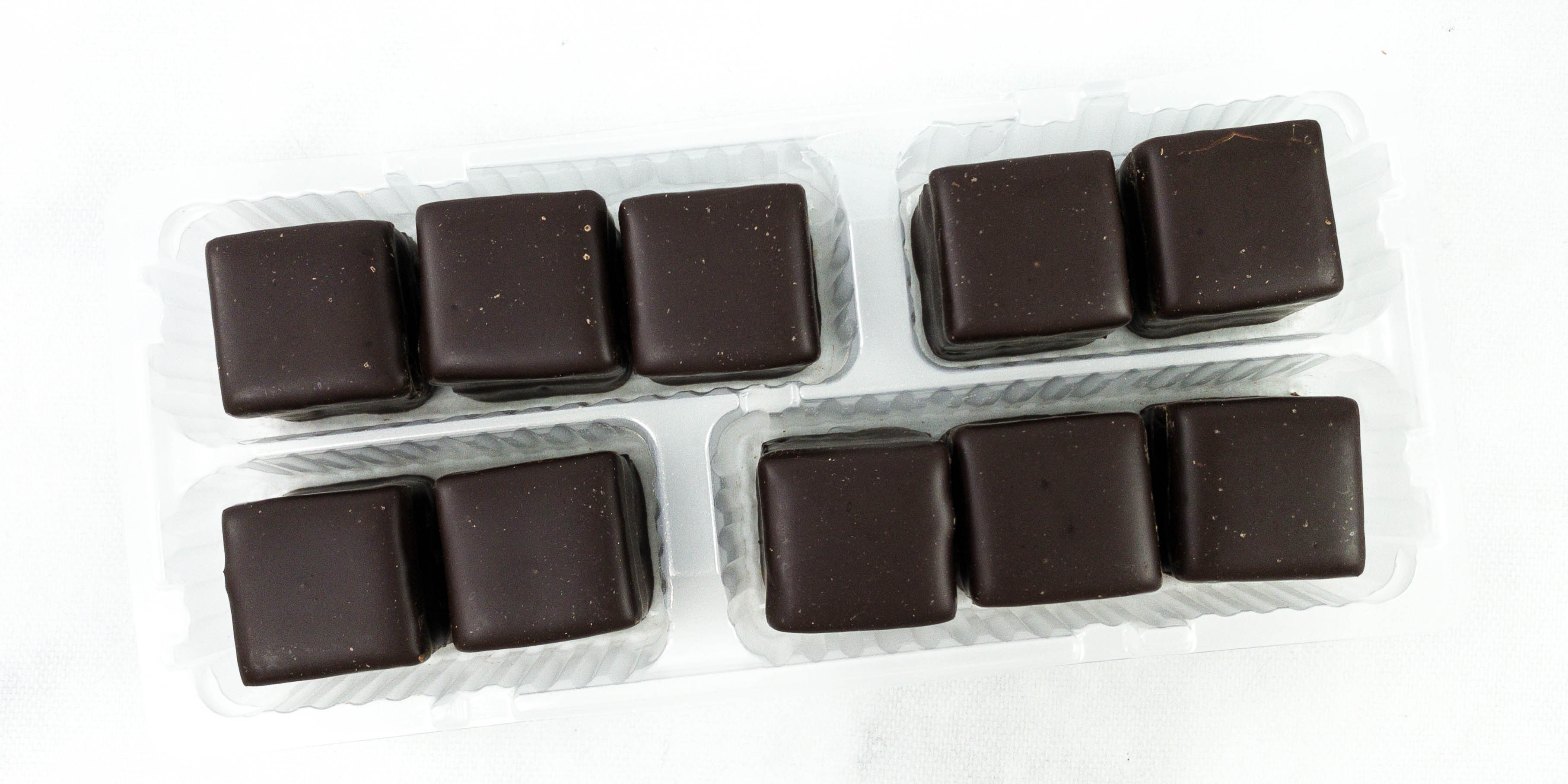 Apple & Dark Chocolate Dominosteins. Finally, here's a German specialty to complete my box this month! It's called dominosteins and it's been loved by the country since 1936.
This snack consists of 4 parts: a base of lebkuchen (a honey sweetened cake), a layer of tart jelly (they have apples for this version), a slathering of persipan, and a coating of dark chocolate. I can't help but fall in love with this sweet treat! Lebkuchen is my favorite, and chocolate jellies are my favorite, so this was insanely perfect for me!
Universal Yums sent me the ultimate holiday snack box this month and I couldn't ask for more! This is such a perfect way to end the year, I really appreciate the effort they put in it. I'll have to skip with a favorite because everything is just delicious (ok ok the dominosteins)! From the turkey flavored chips to the truffles, I enjoyed each bite and I even got to share some with my family. This subscription is totally worth it and I can't think of other words to describe it besides perfect!
Have you tried Universal Yums? What do you think?