Sticker Savages is a monthly subscription box featuring 10 unique stickers from artists on Instagram. These artists are from around the world and the designs are stunning. Most of these stickers are Sticker Savage exclusives, which means they're printed for subscribers only. All orders come with a card featuring the artists. Shipping is free to the U.S. (and $9.99 worldwide). Sticker Savages is $11.90 a month, or save with longer subscription terms.
We are the dopest sticker box in the game. These stickers are created exclusively for our sticker subscription box, and are great for water bottle stickers, laptop stickers or just about any other thing you can think of. All of our stickers are printed on high quality waterproof vinyl, and are around 3-4in in size.
DEAL: Get 10% off your first box! Use coupon code HELLO.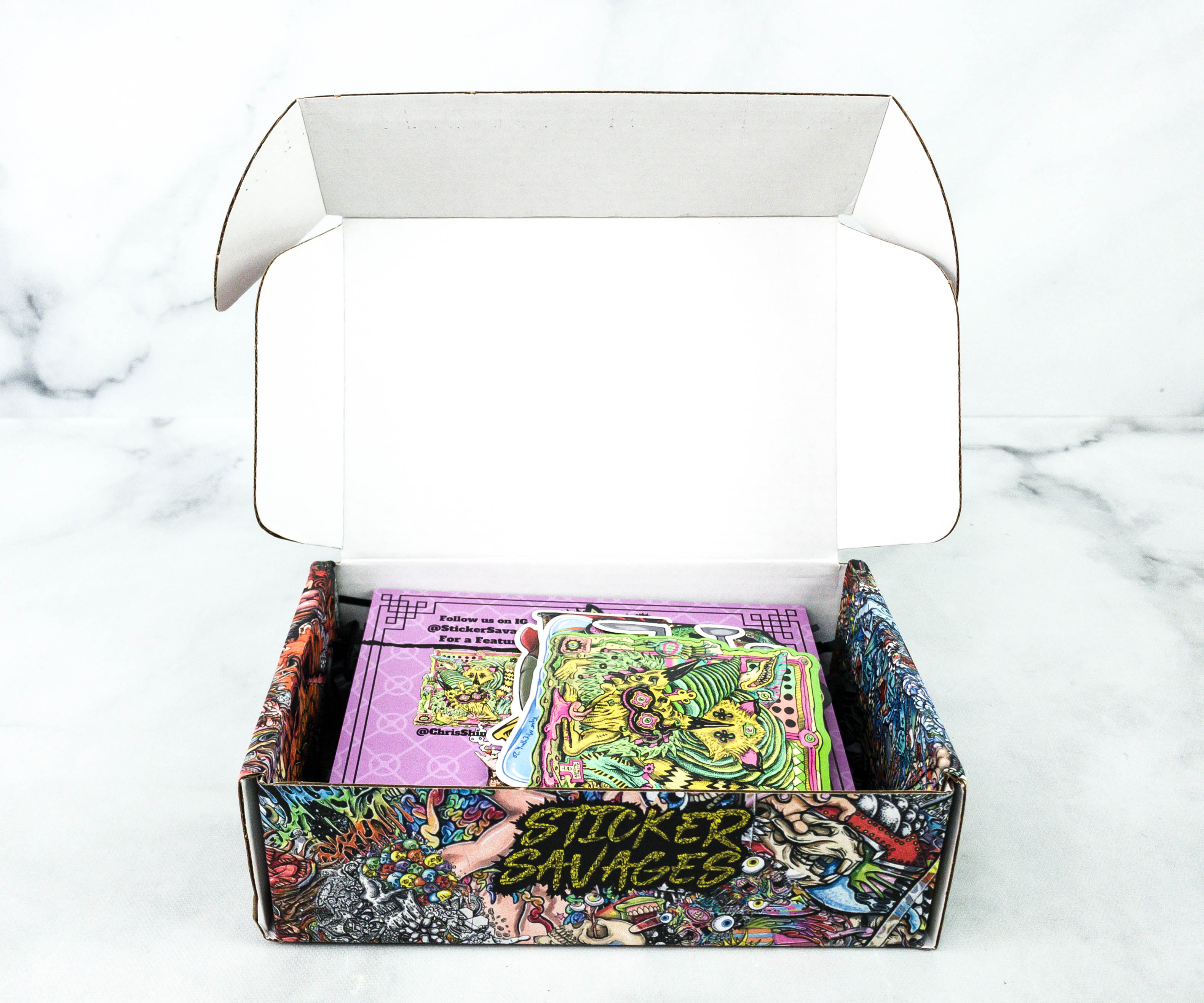 We're excited to finally open this box!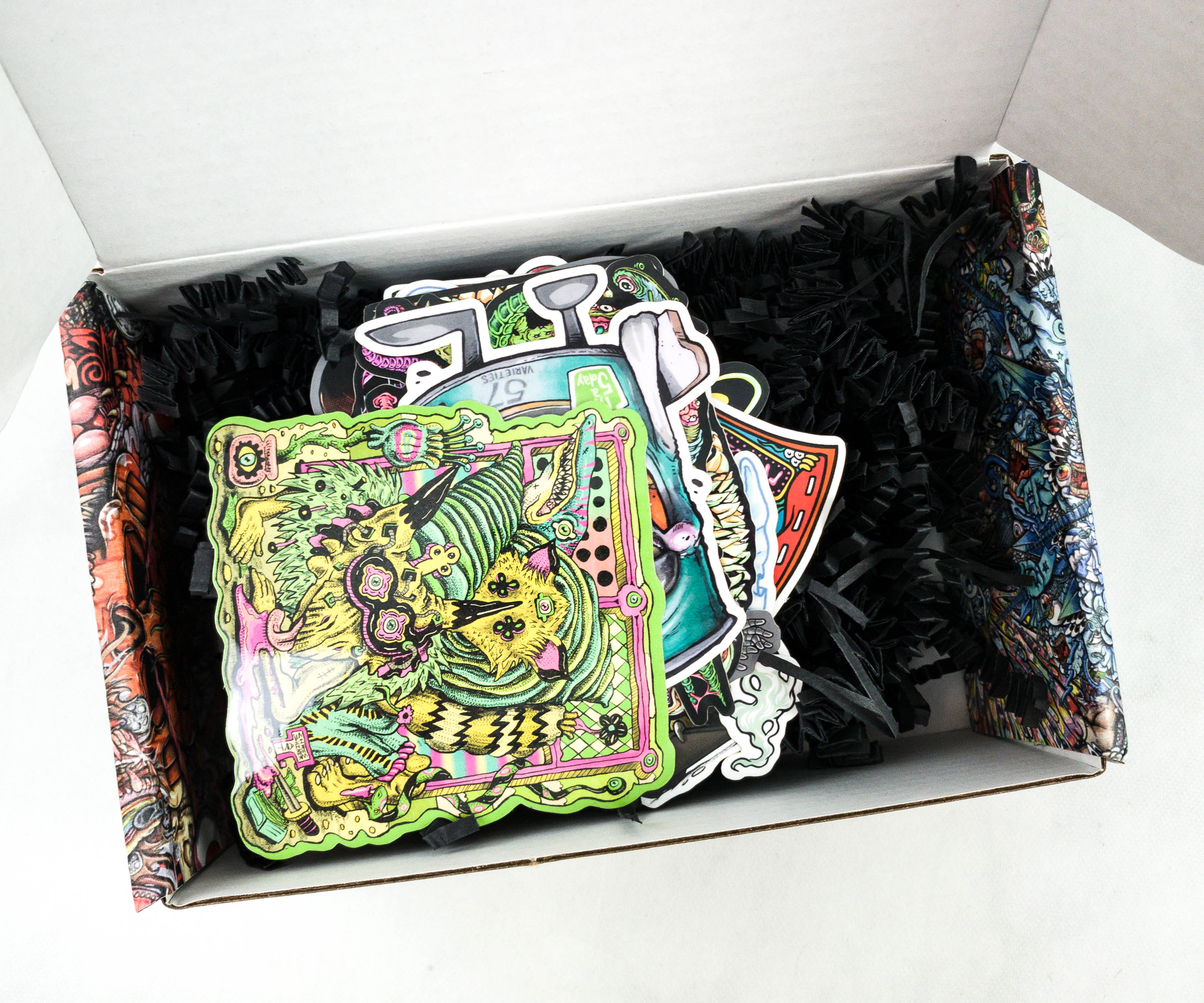 The stickers were packed with black squiggles.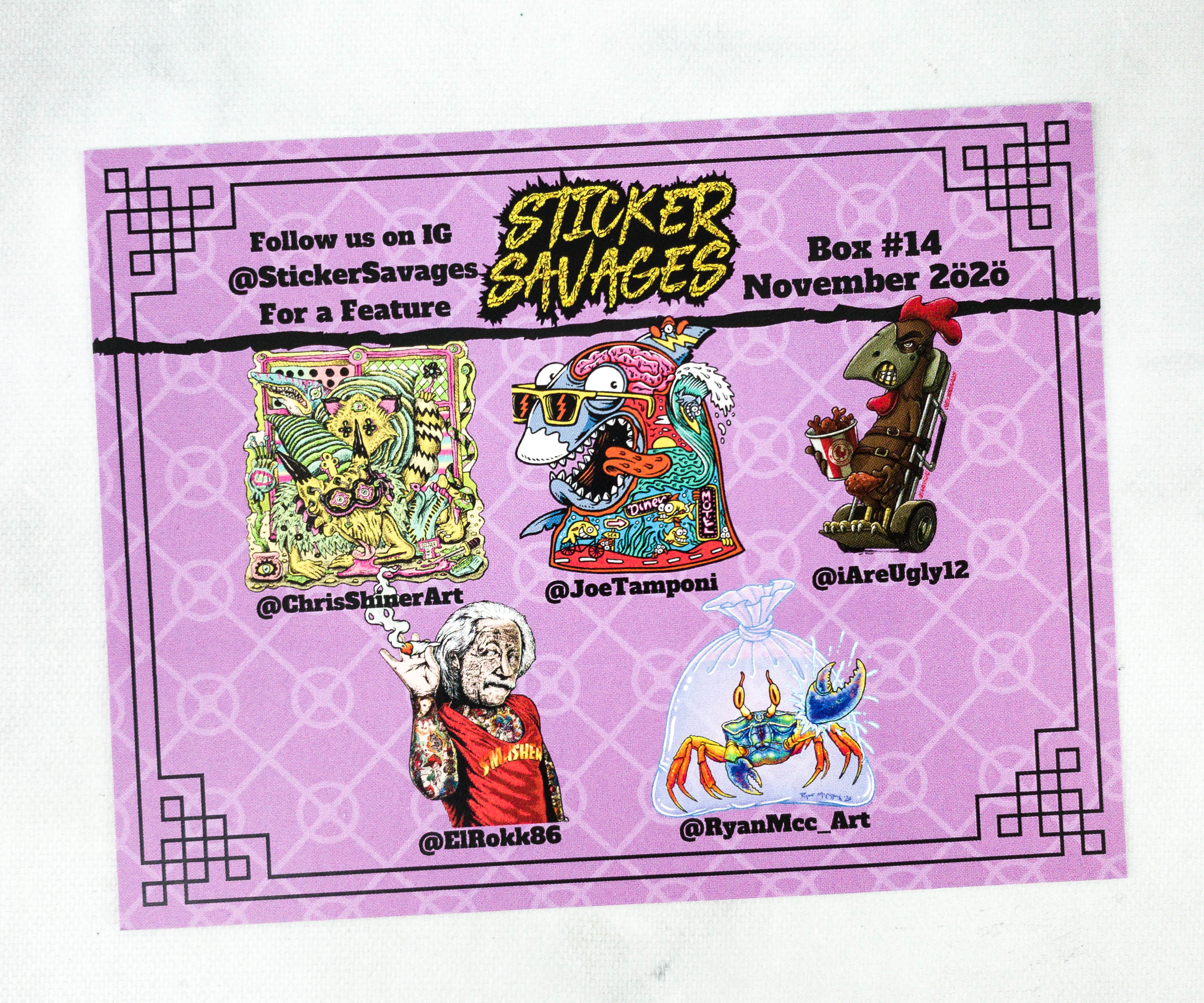 There's a card inside that lists the Instagram handle of the artists.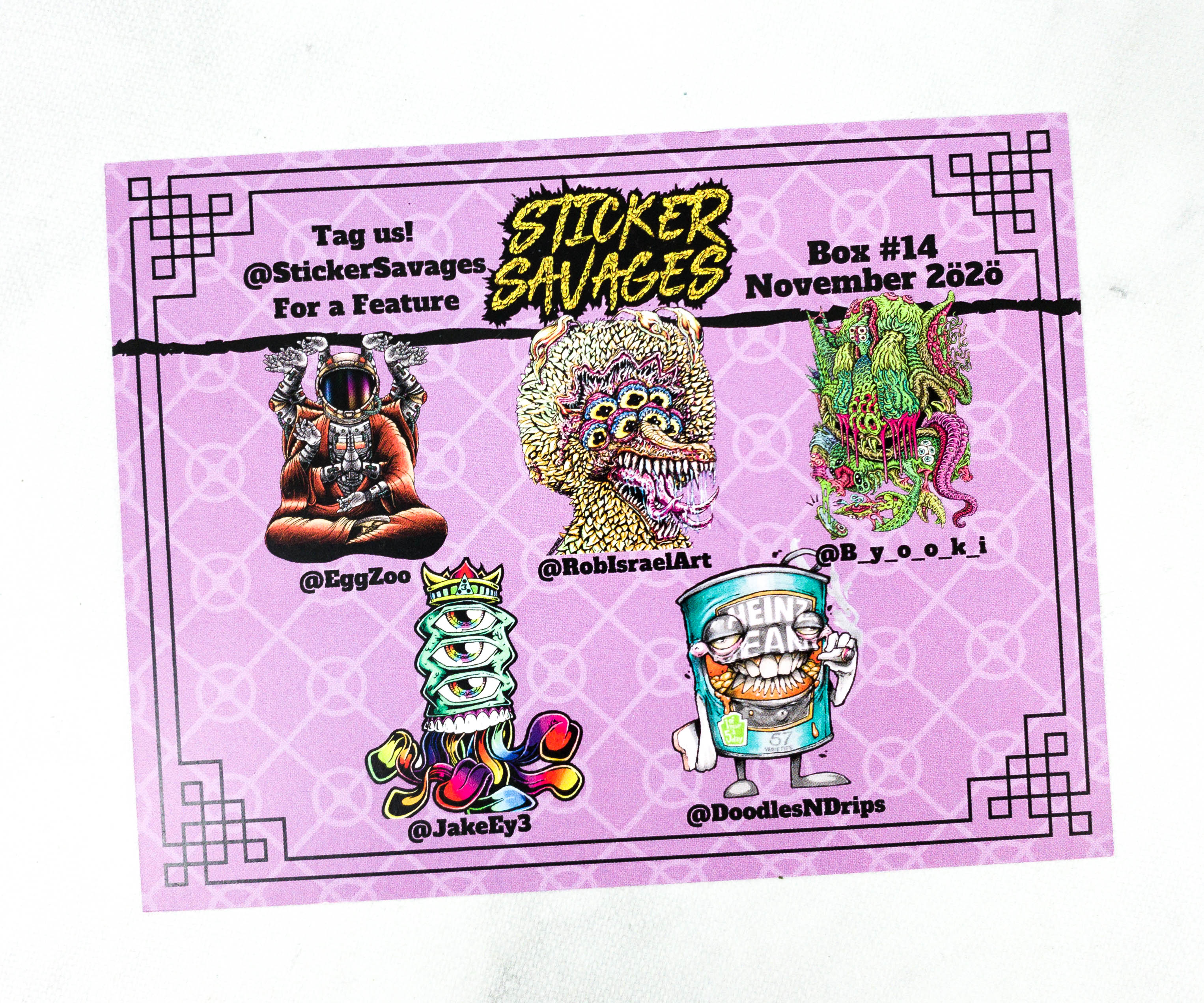 There are more artists at the back!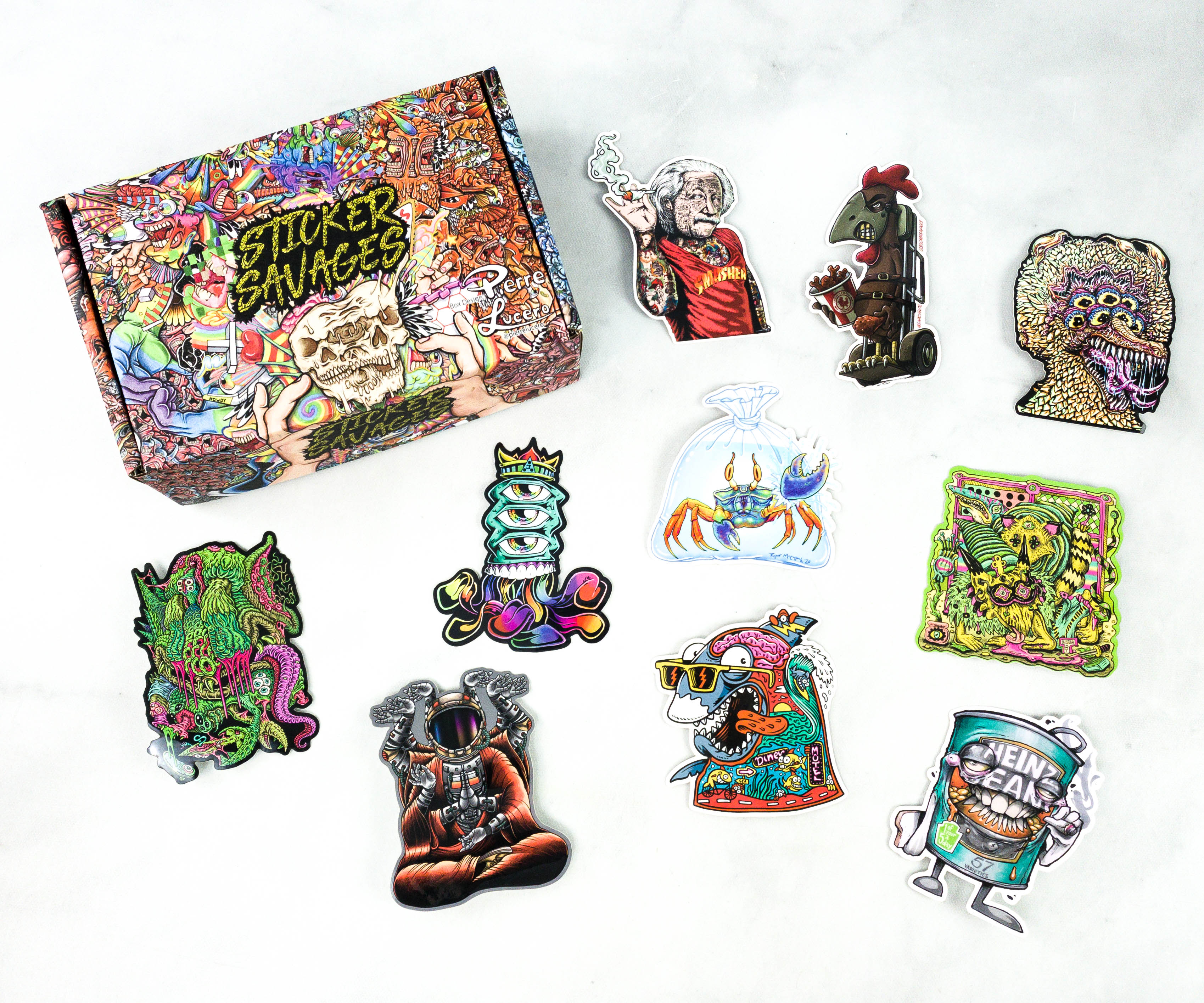 Everything in my box!
The first one is a creation from @DoodlesNDrips. It's a smiling can of Heinz holding a bread while enjoying a stick.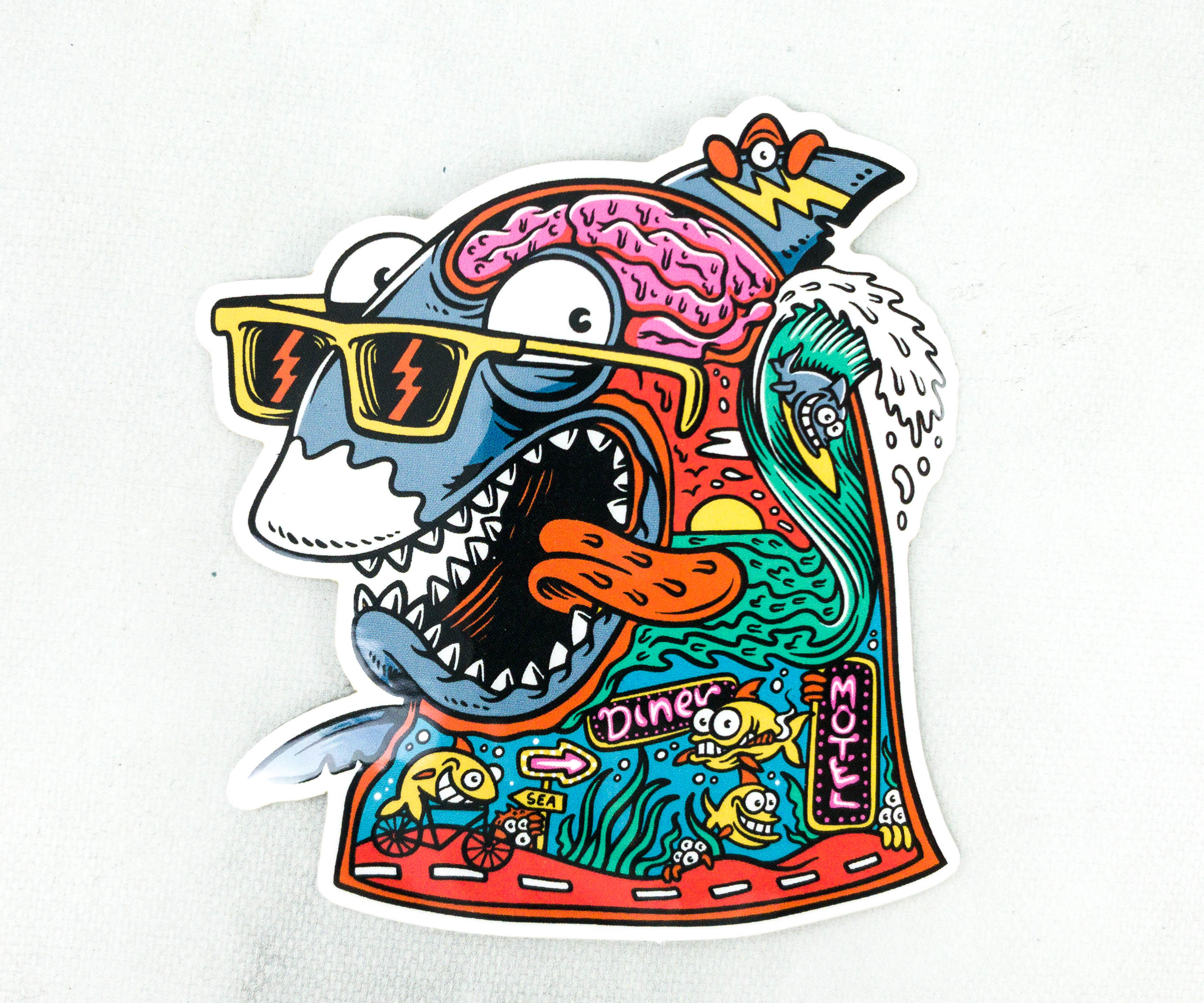 @JoeTramponi has a beautiful under the sea concept for his sticker. It has a lot of colors and shows a lot of sea creatures having fun!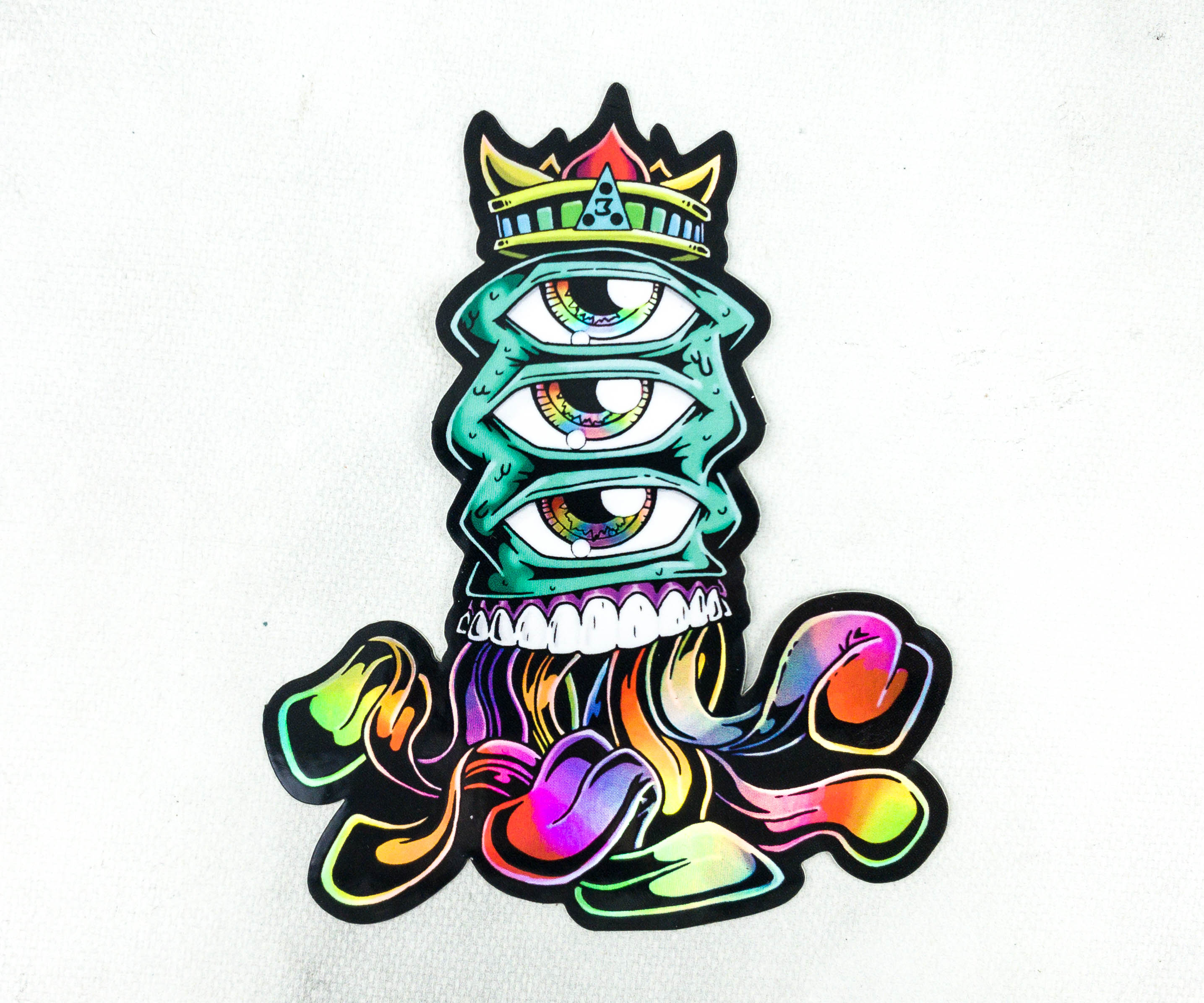 @JakeEy3 made a tower creature with 3 eyes and multiple colorful tongues! It even has a crown with the number 3 on it.
This sticker designed by @RyanMcc_Art has a crab escaping its plastic prison. He also used interesting shades of colors and the reaction of the crab is priceless!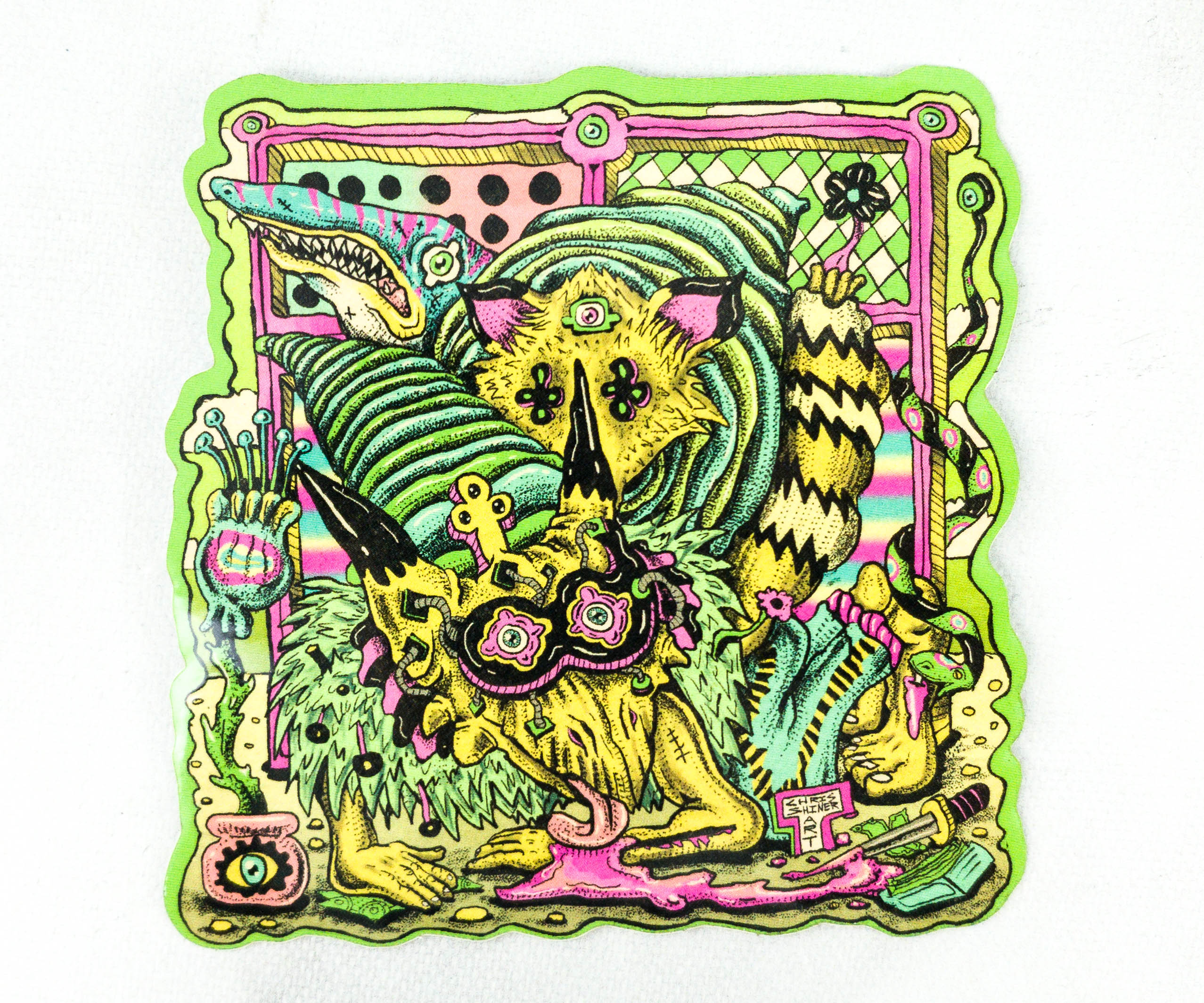 @ChrisShinerArt has some creepy creatures in his sticker illustration. One of them even licks some sort of liquid on the floor. Still, it's a great piece of artwork!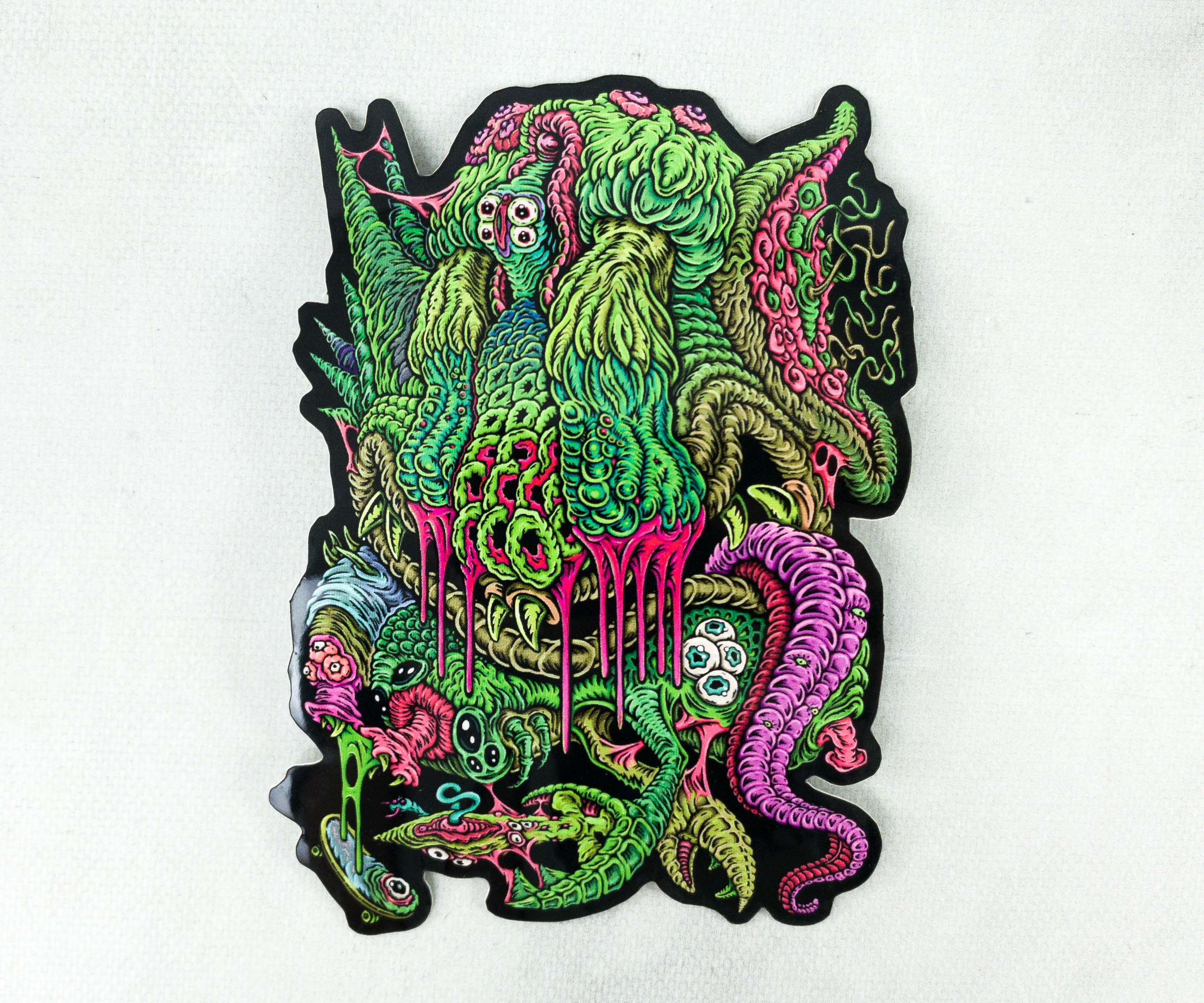 @B_y_o_o_k_i used a lot of colors for this sticker design. It's made up of a bunch of horrifying creatures, and it's quite trippy.
It looks like @EggZoo made an image of a god in a spacesuit. It looks cool with its 5 pairs of hands doing some gestures as it wears traditional clothing. This is indeed an interesting piece.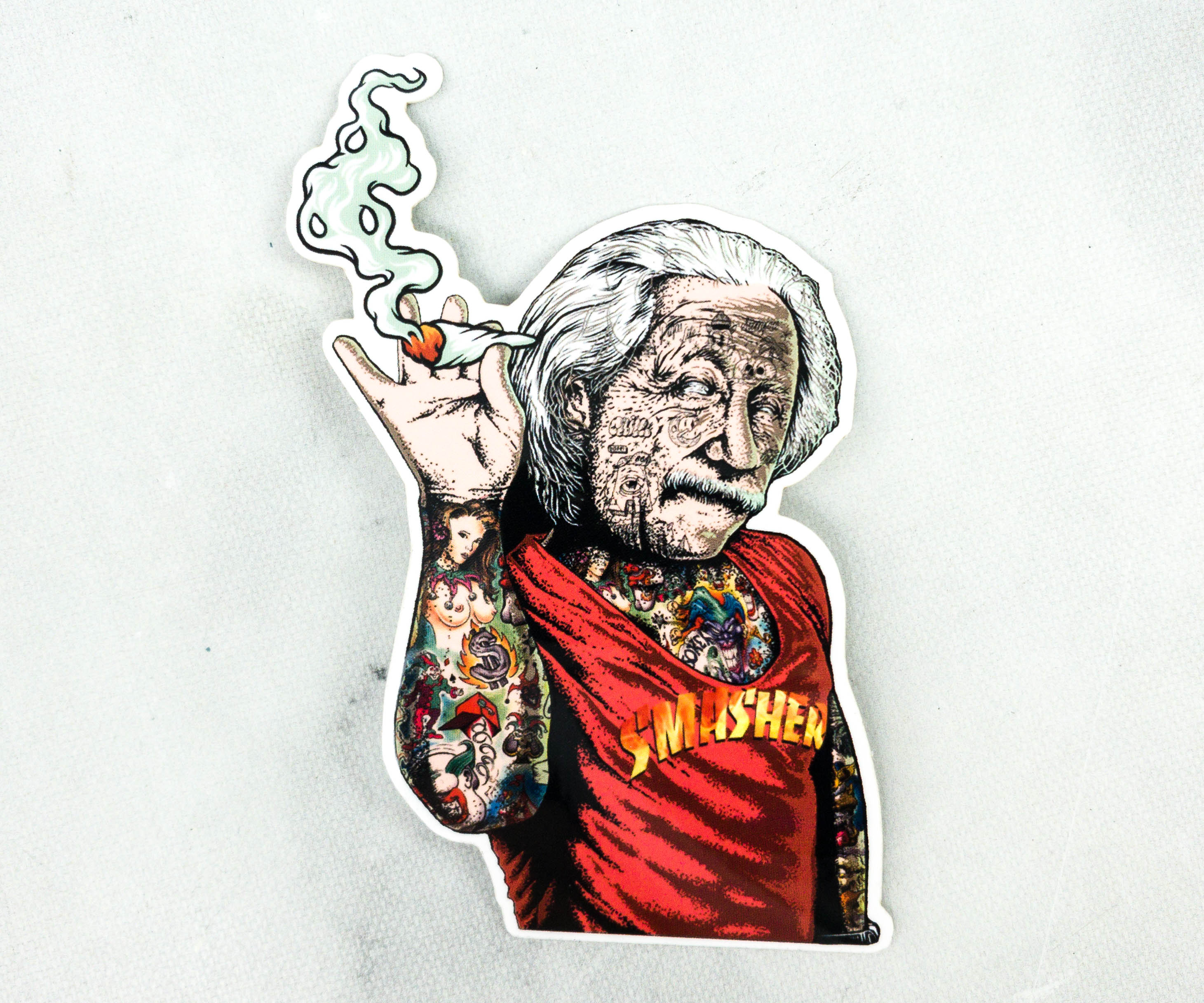 @EIRokk86 made an Albert Einstein inspired sticker, whose body is full of tattoos. The details on the illustration's face is really creepy when you look at it up close!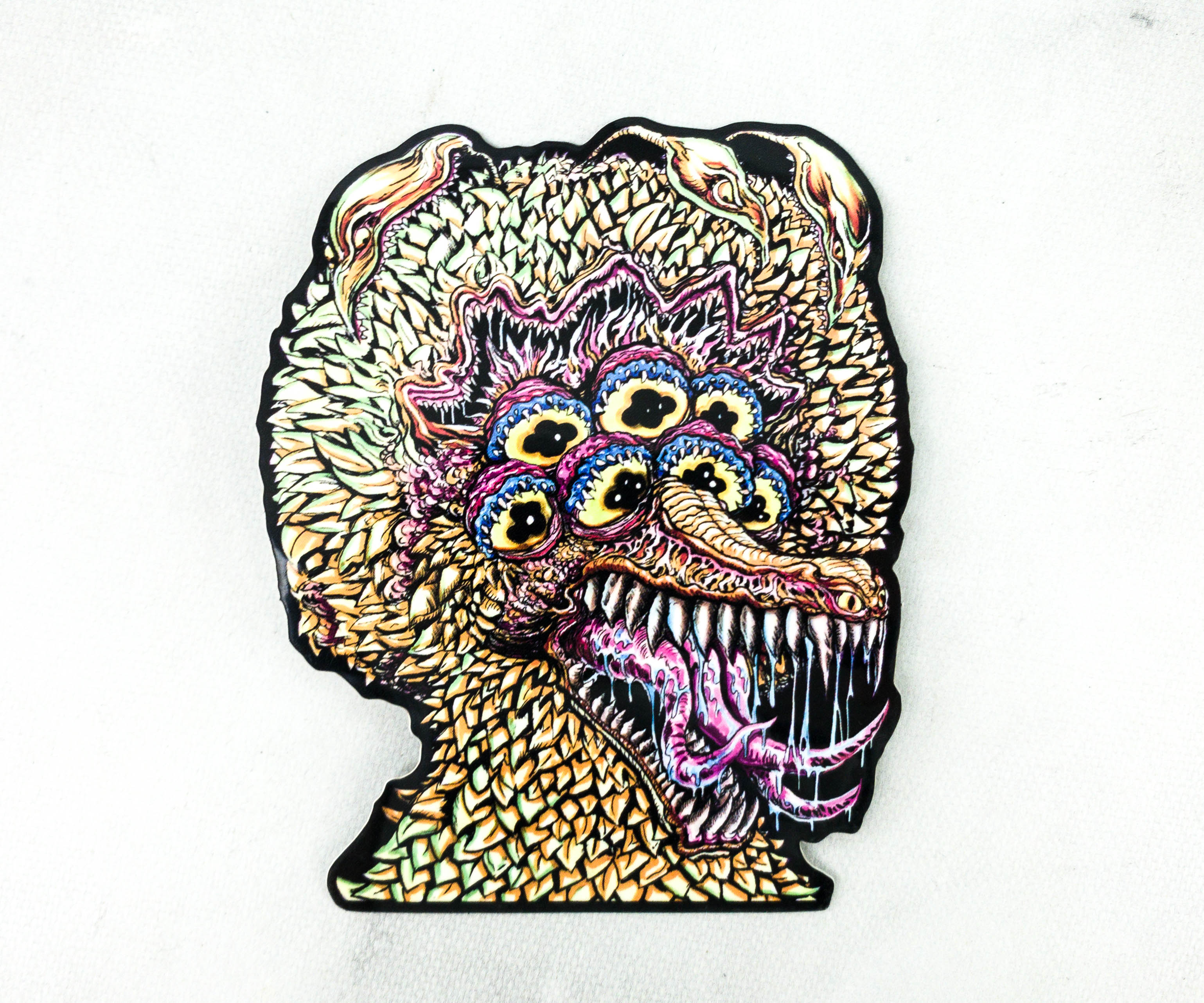 I can't help but think that this work from @RobIsraelArt looks like Big Bird from Sesame Street. It's the scary monster version!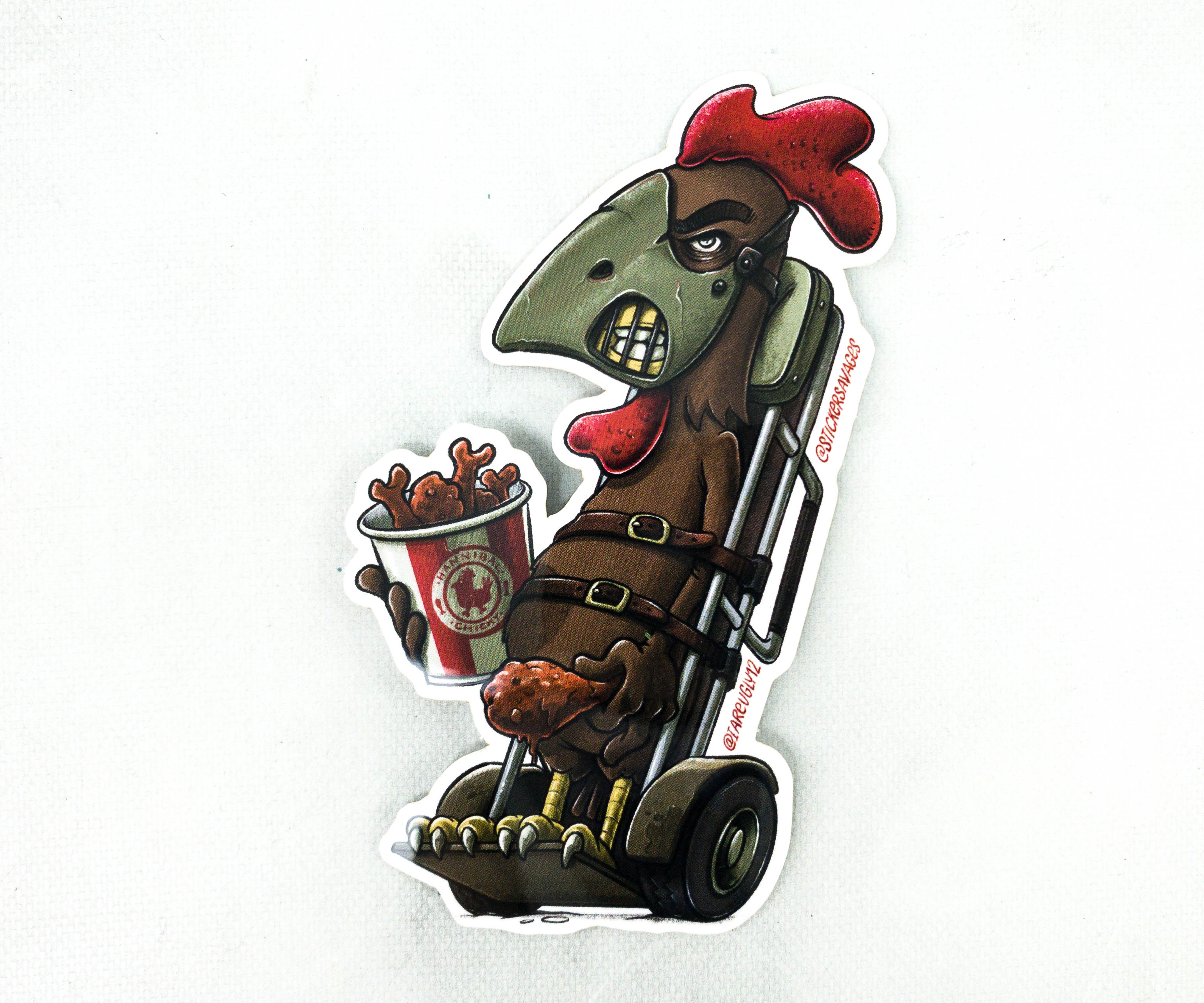 @iAreUgly12 drew a furious cannibal chicken in this sticker. The chicken is tied up and it even looks scarier because there's an angry mouth inside its beak lock.
I received another set of interesting sticker designs made by talented artists! I liked everything but what stood out the most is @EggZoo's work. His sticker design is not just aesthetically pleasing, it's also thought-provoking. The rest of the stickers are unique in their own ways and I'm happy to add them to my collection. This subscription is definitely a great way of collecting high-quality stickers by talented artists from around the world!
What do you think of the Sticker Savages box?