Spence & Bruiser is a monthly box subscription service for dogs. Each box includes an assorted curation of fashionable clothing, accessories, and high-quality toys from different known brands and designers worldwide. The subscription box starts at $60 per month. Upon sign up, you can choose the size of your dog, your style preference (dress or shirt), and the next box you want to receive!
All the items were packed inside a black wrapping paper!
It was also secured using the Spence & Bruiser: Little Dog Couture sticker!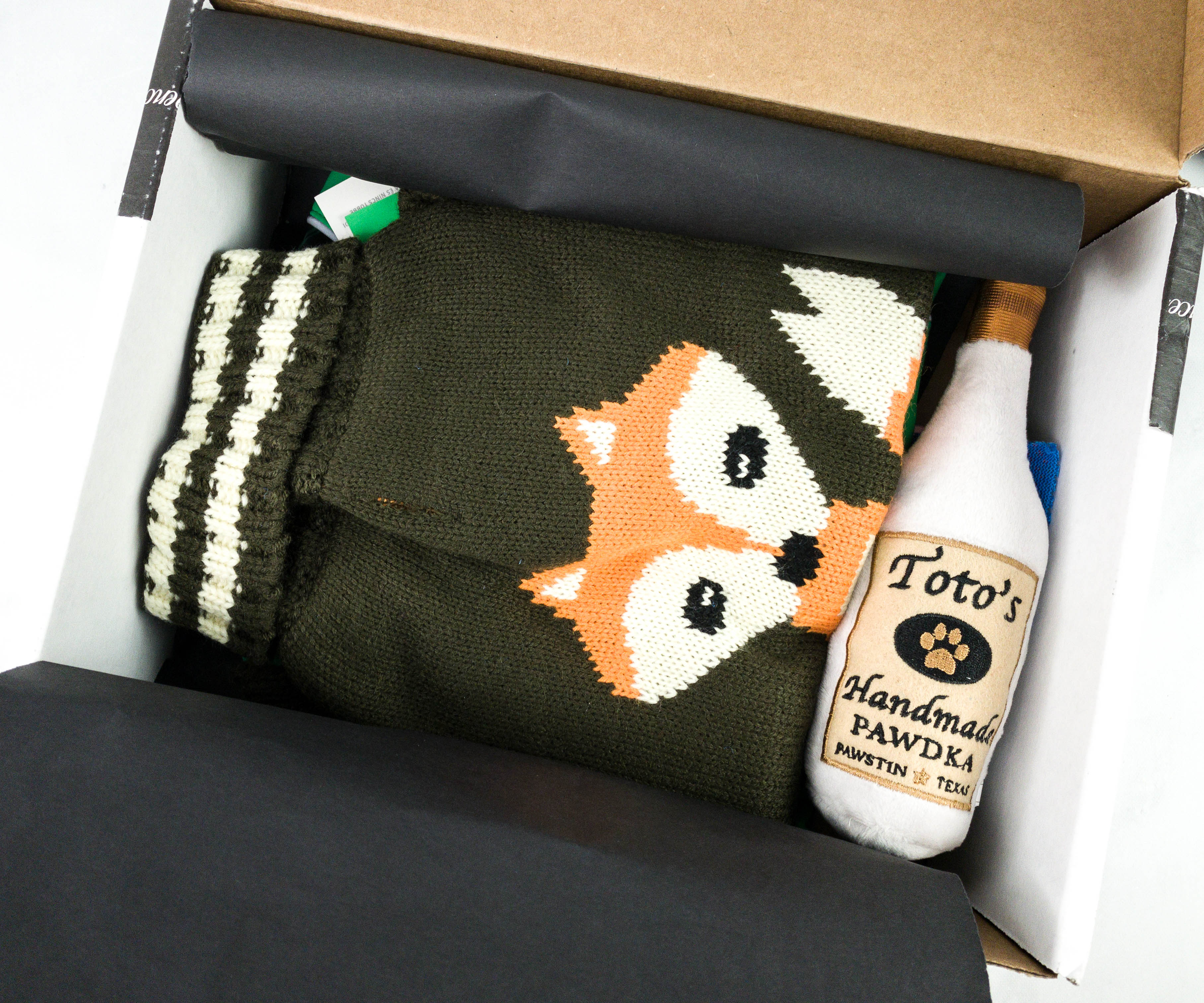 This is the Fall Foliage Box!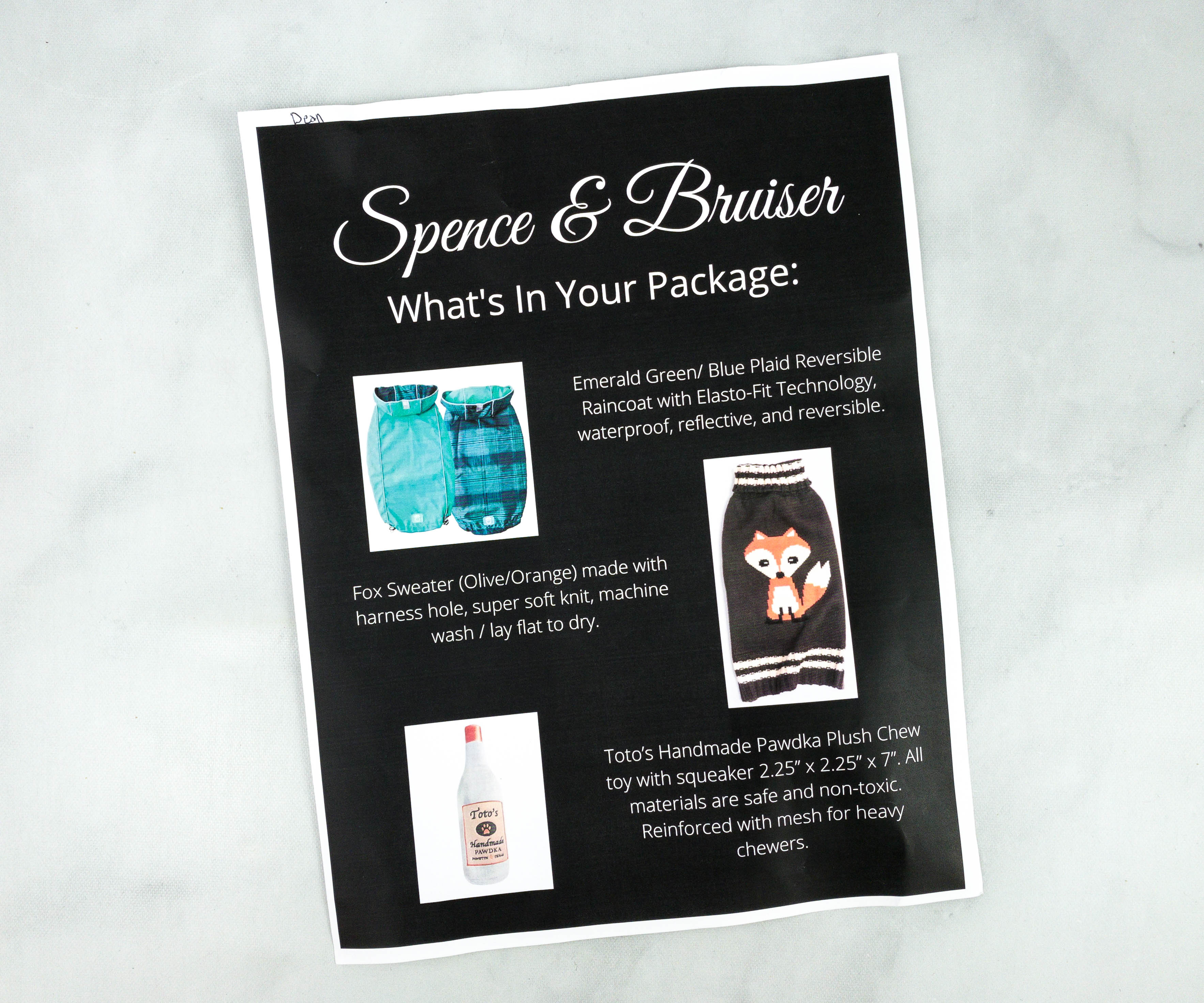 This sheet contains all the items included in this month's box.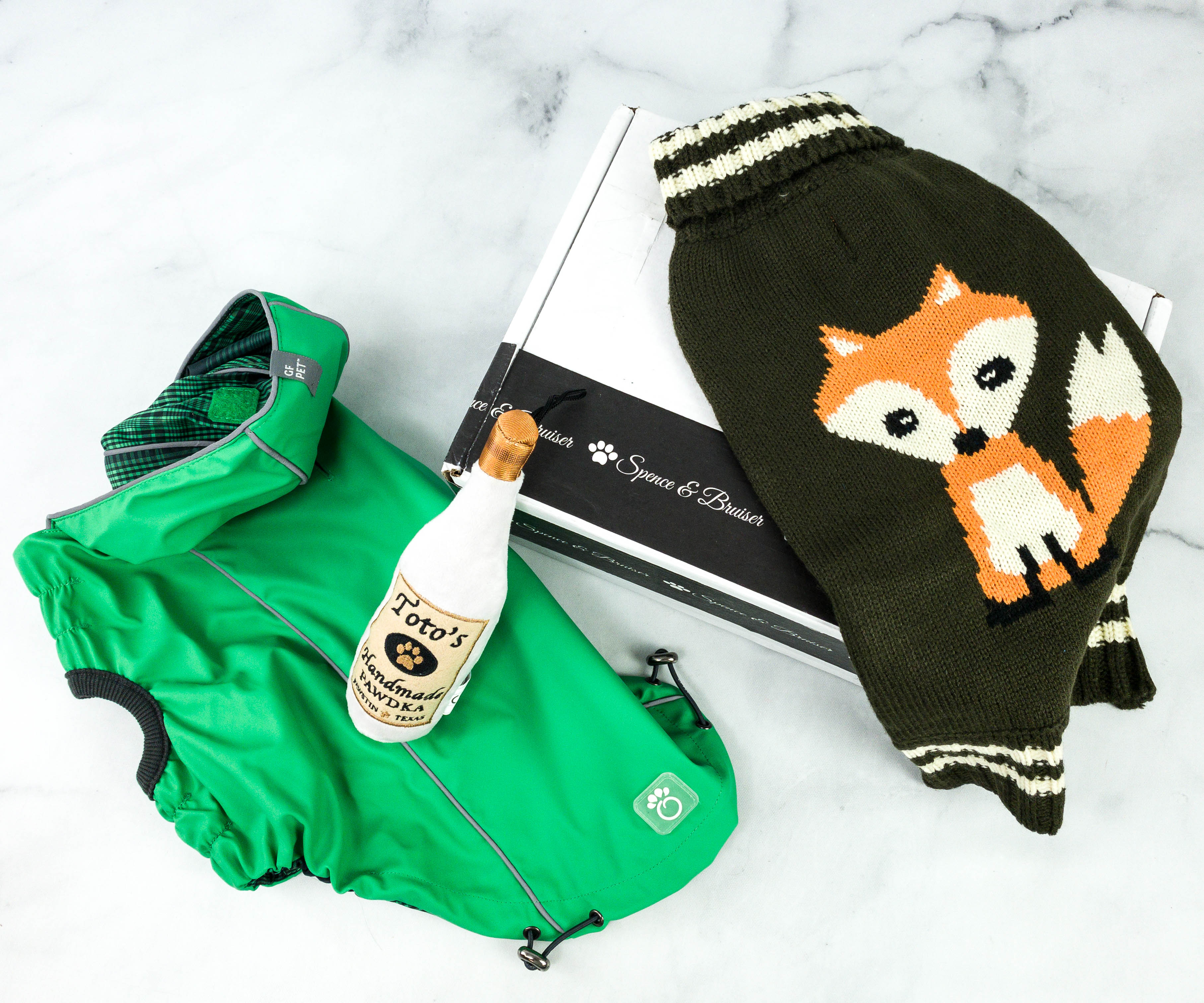 Everything in my box!
Fabdog Fox Sweater ($38) It's a custom-made, rib-knit sweater with an olive green base color. This sweater is made from 100% acrylic fabric, so it's really soft!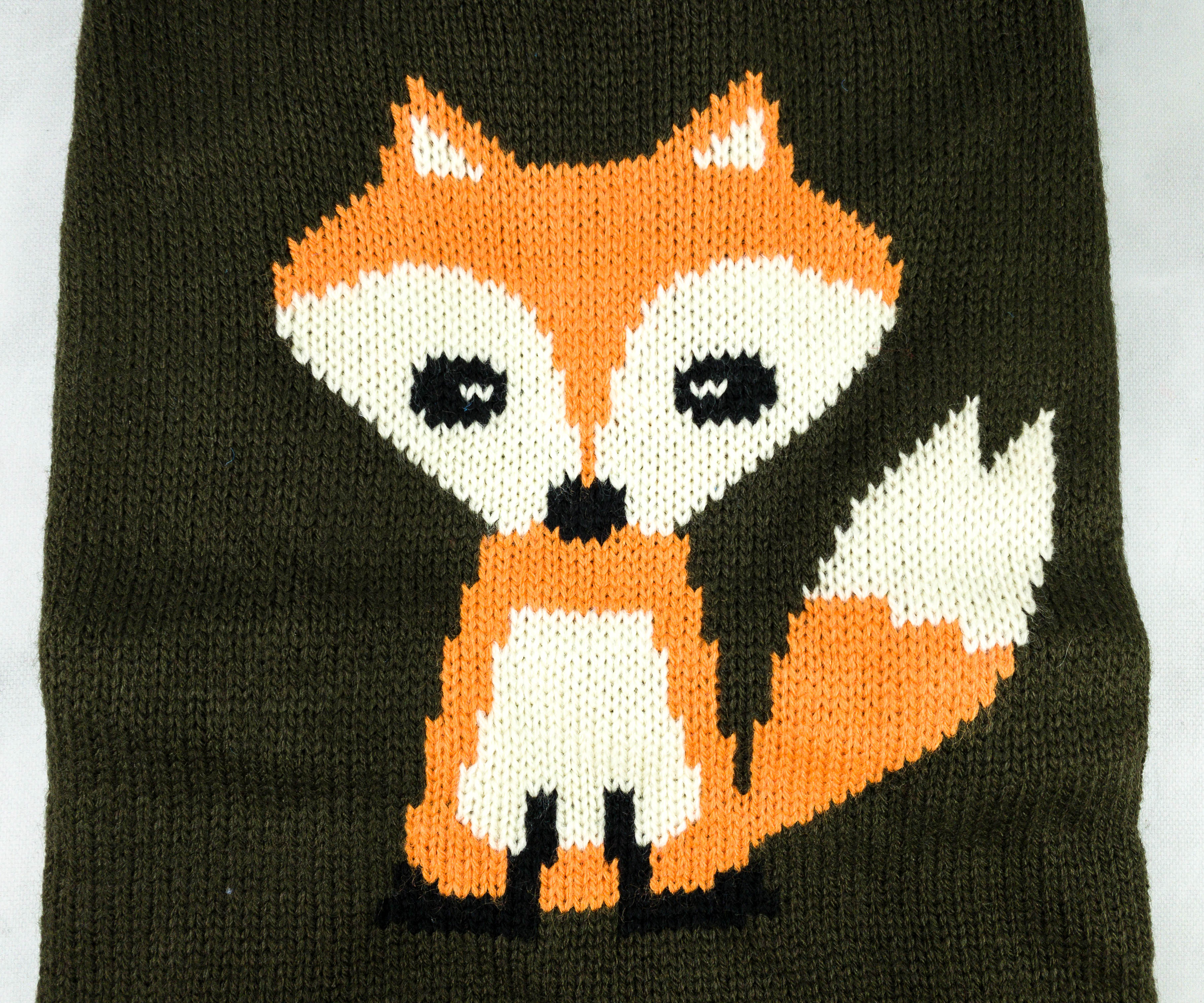 Knitted at the back of the sweater is an image of a cute little fox!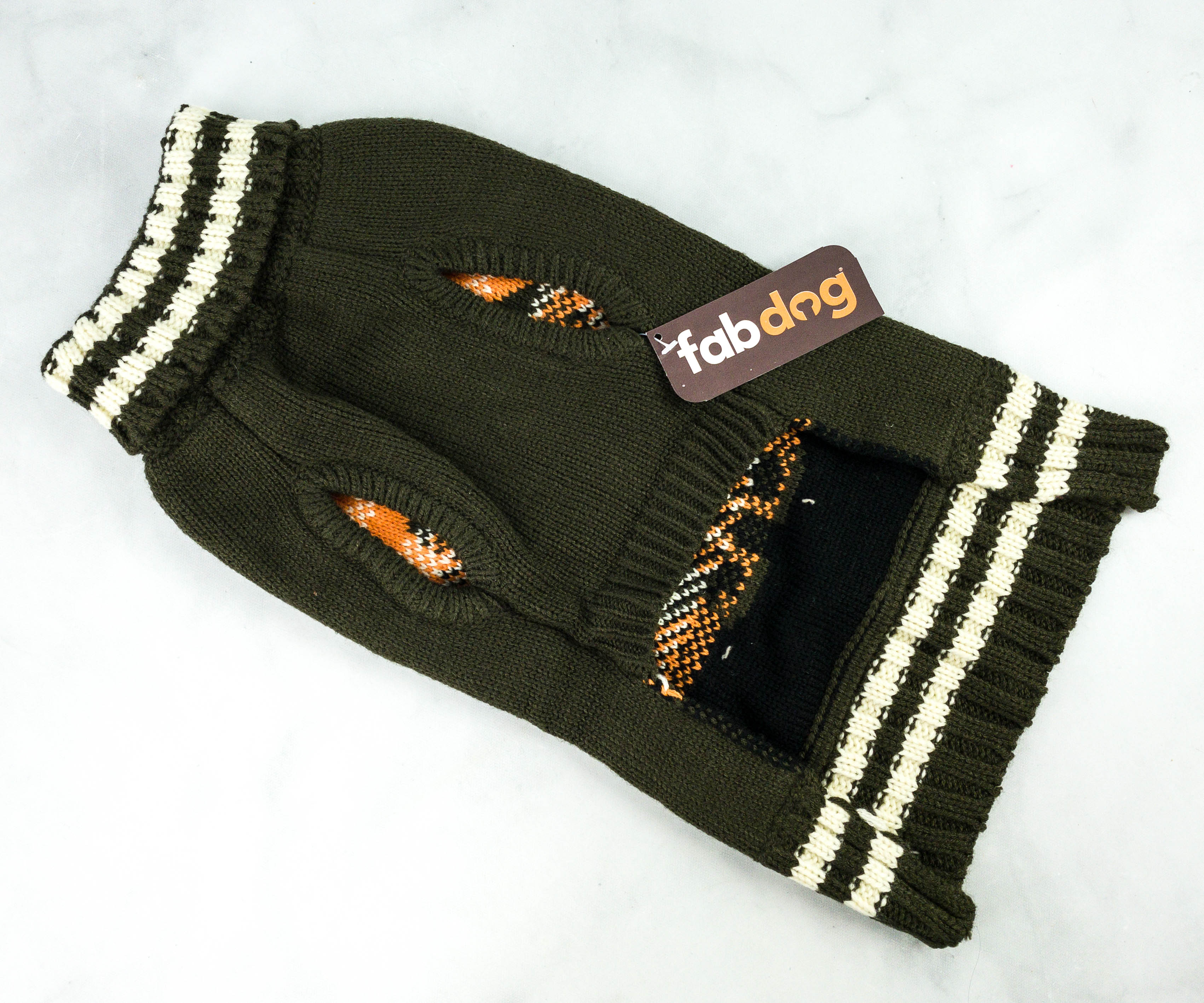 It's also pretty stretchy so I didn't have any problems putting it on my dog!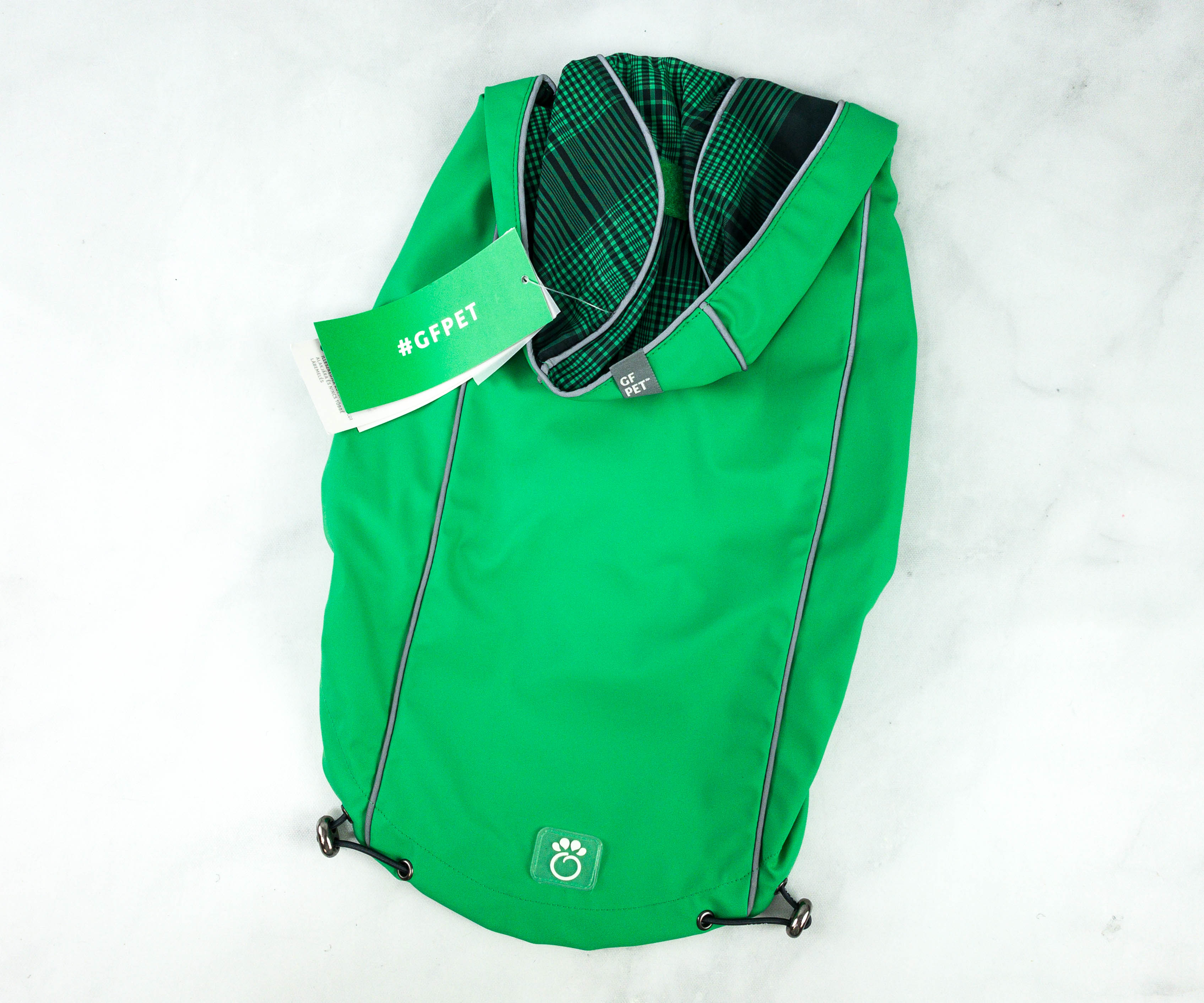 GF Pet Emerald Green/ Blue Plaid Reversible Raincoat ($32.95 Small) Here's another stylish wearable for my pups! This time, it's a reversible raincoat made from high-quality materials that include polyurethane and polyester lining.
This raincoat is waterproof and reflective. It's also made with unique elasto-fit technology giving pups a clean-cut fit.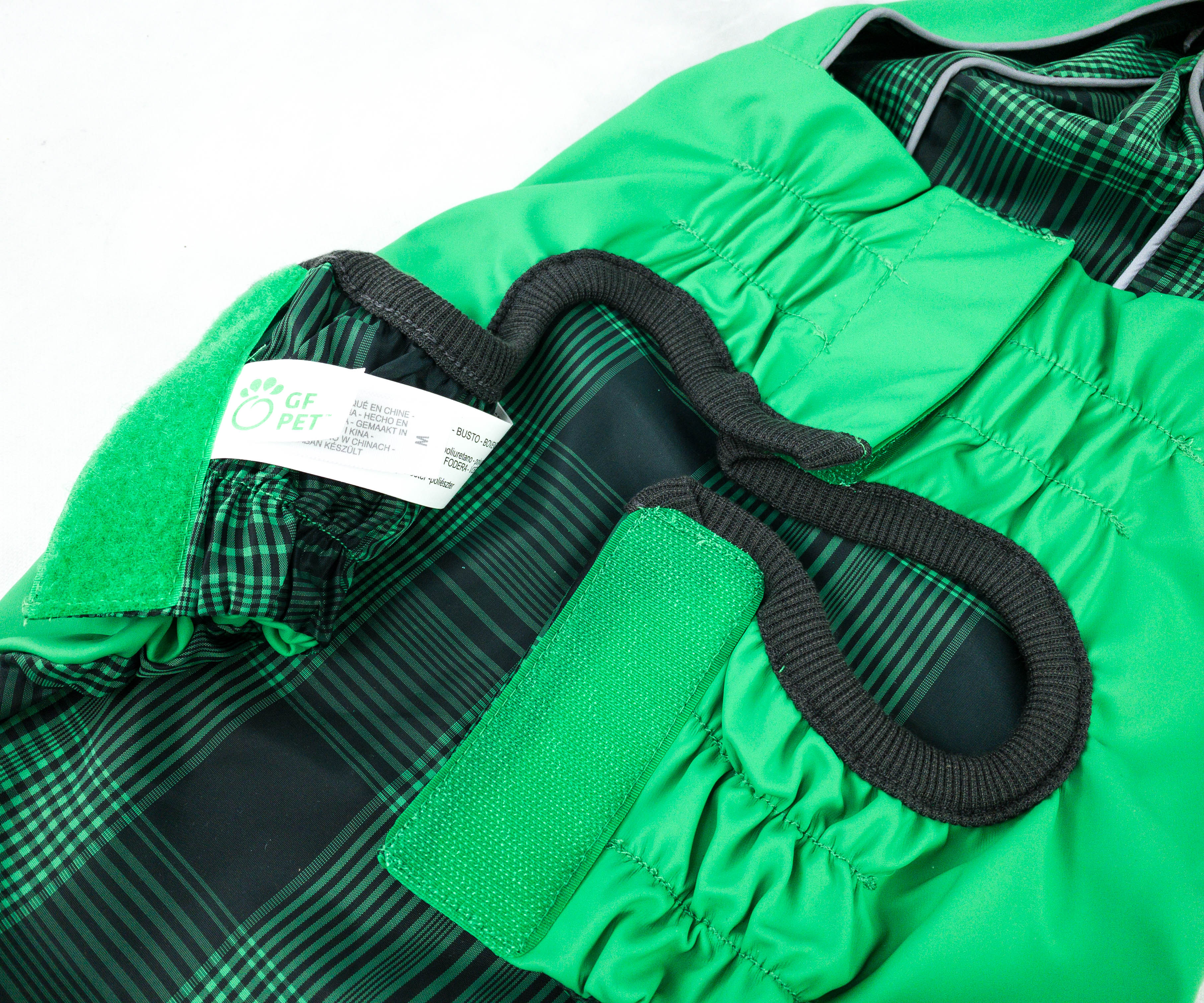 The shirt features an emerald green base color on one side and plaid green on the other side.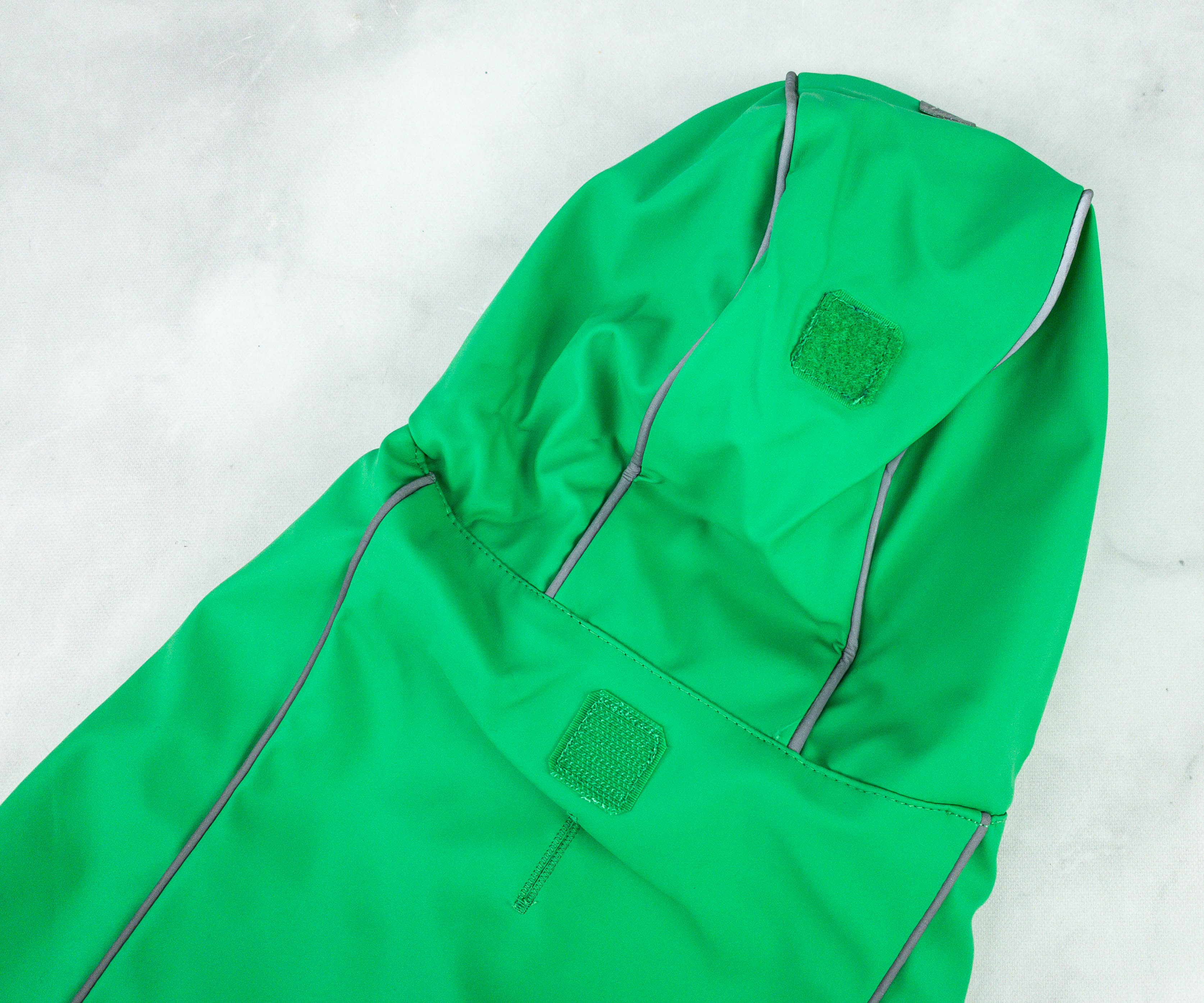 It also comes with velcro closure, making it easy and comfortable to wear.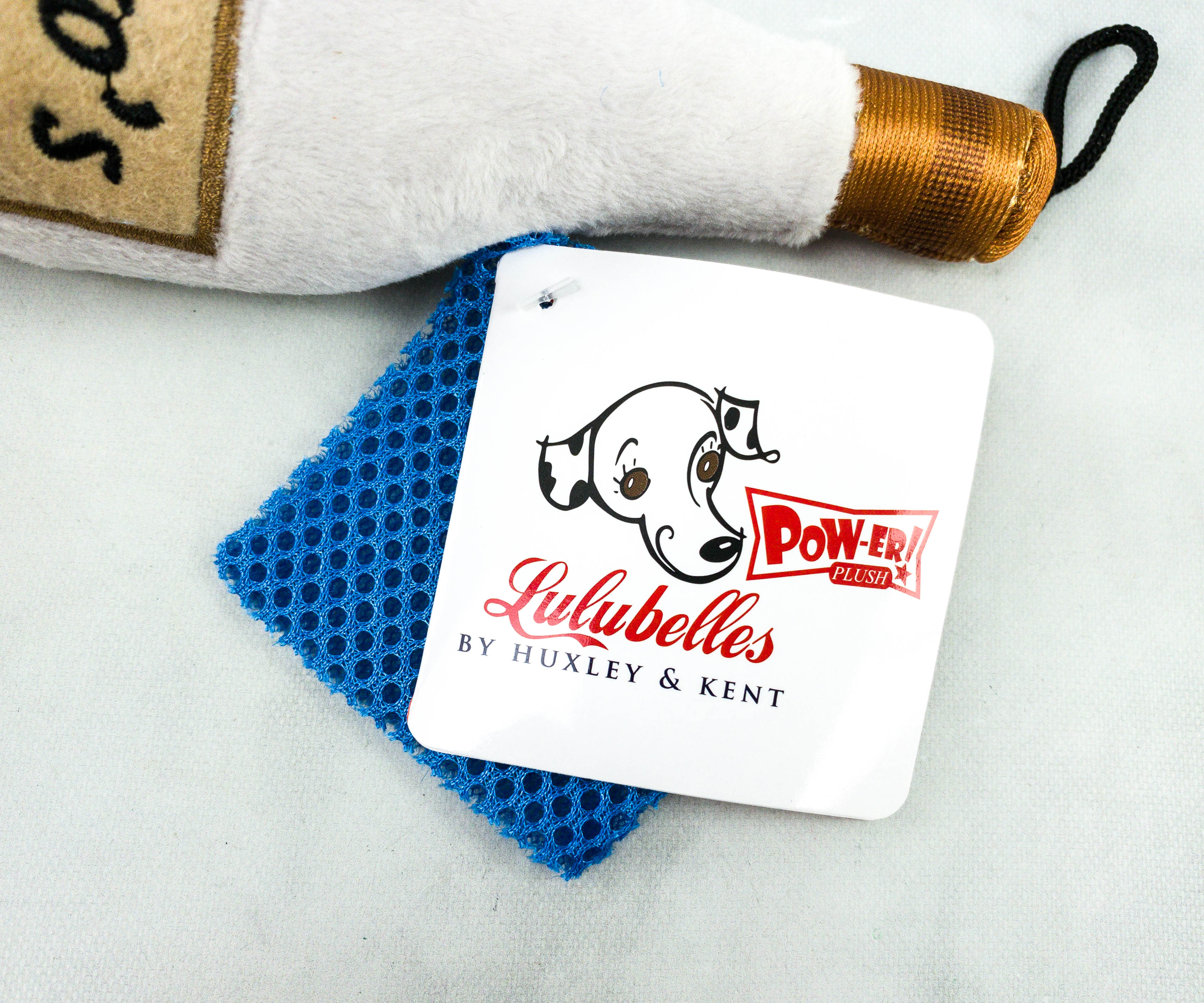 Lulubelles Toto's Handmake Pawdka Plush Chew Toy with Squeaker ($10.99) Vodka is not good for dogs, but they definitely are allowed to play with this alcoholic beverage-inspired plush dog toy!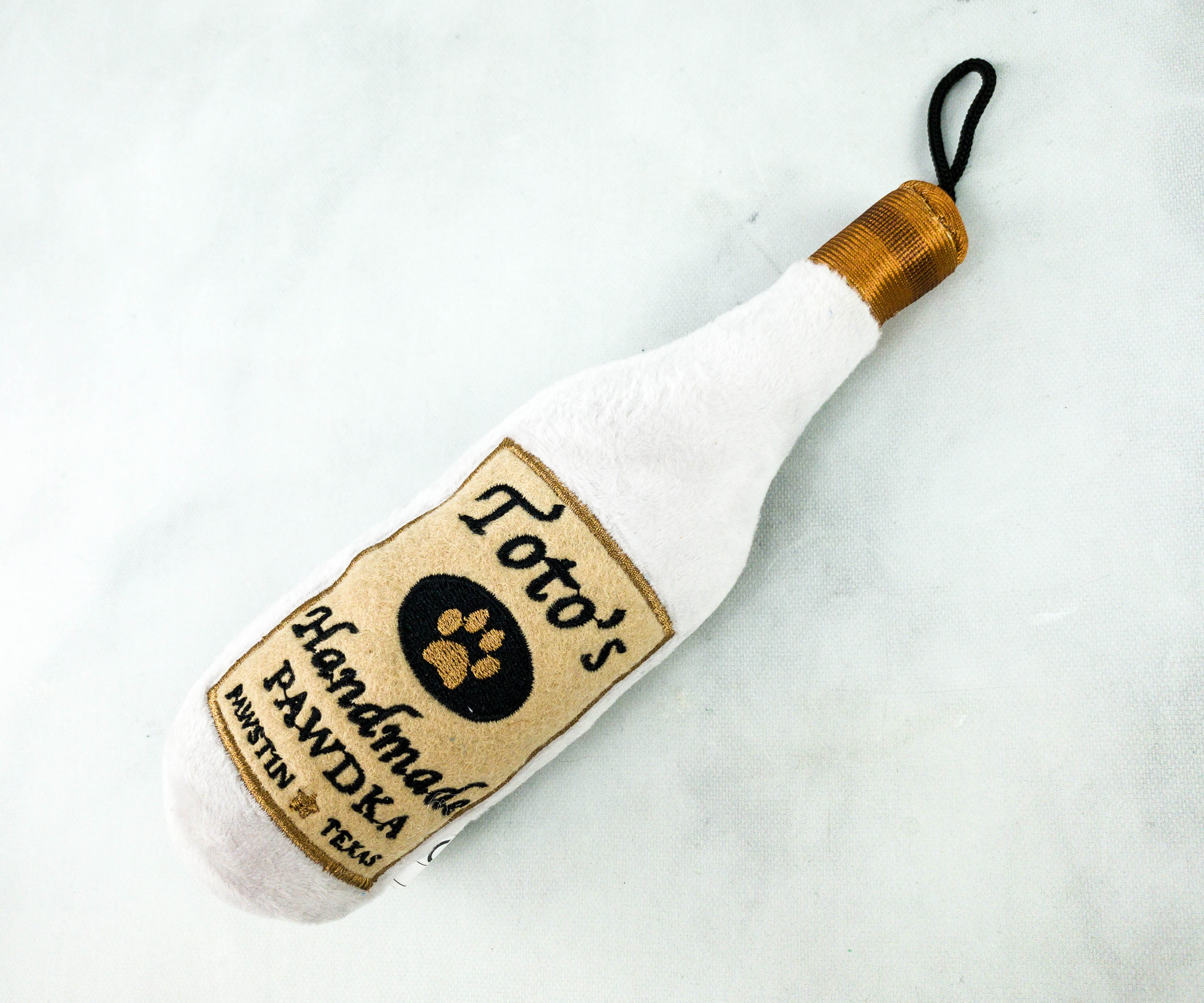 It's a squishy plush toy made from non-toxic, premium-quality fabric with reinforced mesh for added durability. This toy is designed for heavy chewers!
Embroidered in front of the plush toy is the bottle's label. It's handmade Pawdka from Pawstin! So cute!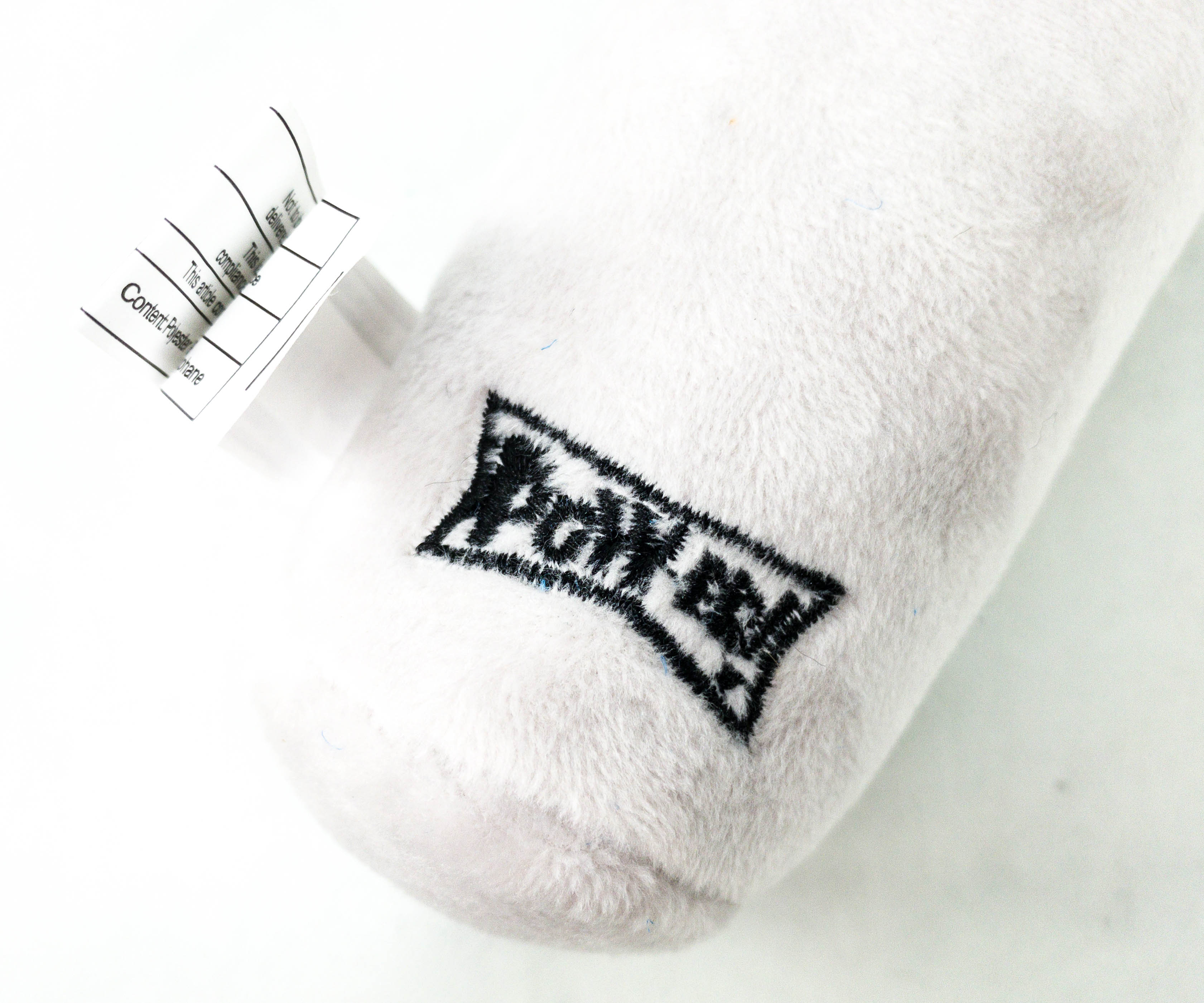 Featured at the bottom part of the bottle is the brand's trademark logo!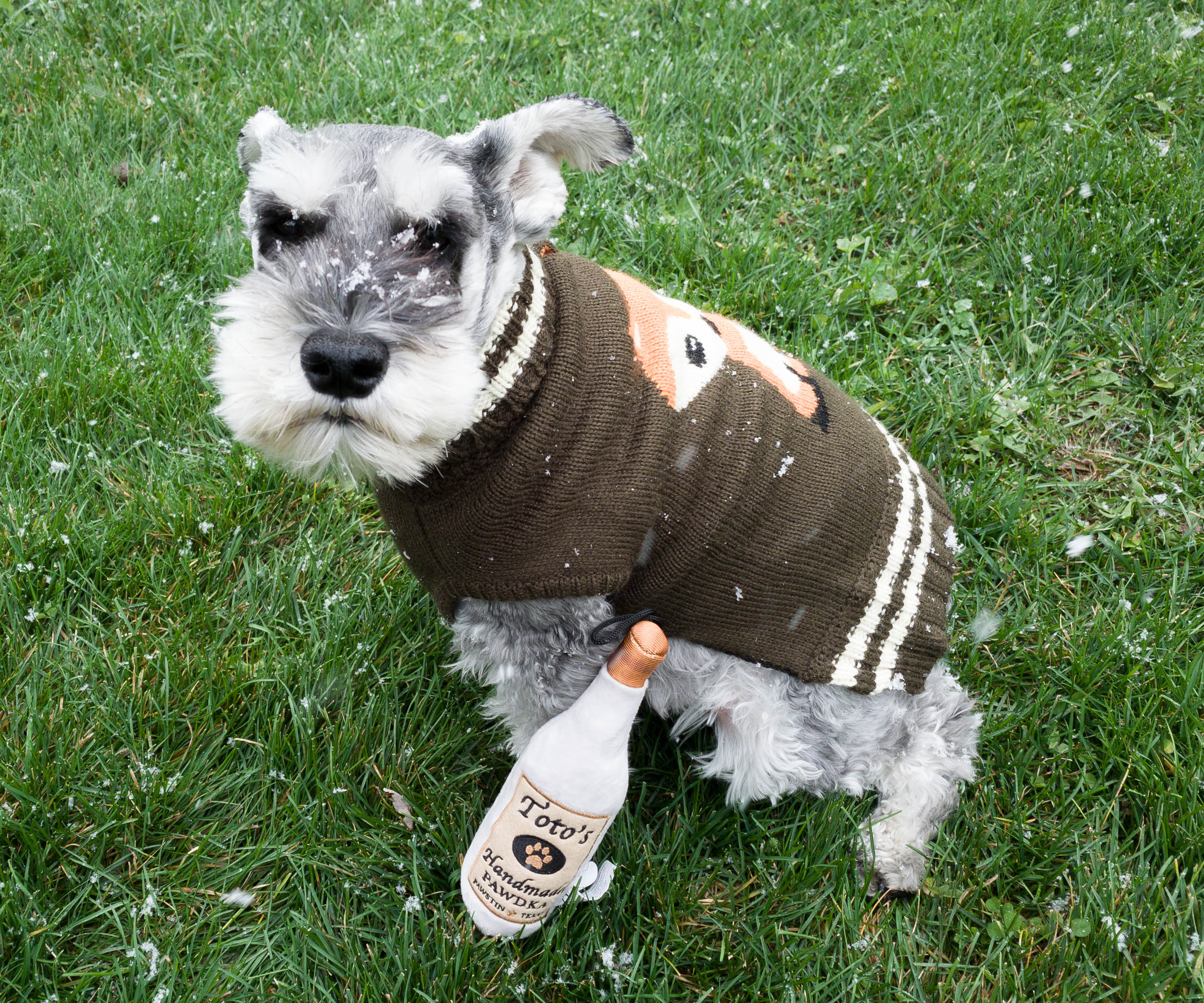 Here's Dean posing with his new toy and wearing his cute sweater. He seems to be comfortable wearing it!
Dean looks so adorable with his reversible raincoat as well and it protects him from the snow! Good thing – he hates snow!!!
Spence and Bruiser is a subscription box ideal for pet parents who love to dress up their furbabies! This month, the box includes a pair of well-designed, custom-made clothes for dogs. One is a sweater and the other is a reversible raincoat. They are both made with high-quality materials and they also fit the season perfectly. The plush toy is also a nice addition to the box. It's soft yet durable, ideal for heavy chewers! If you are looking for a subscription to keep your furbaby stylish and trendy, this one is a great option. You'll choose your dog's size and the type of clothing upon sign up, so you will only receive what your dog can actually wear!
What do you think of the Spence and Bruiser box?