Relax & Radiate Crate is a quarterly collection of thoughtfully curated products curated by The Girlfriend, an AARP-sponsored website especially for Gen X women over 40, and CultureFly. Each box will contain 7-12 unique and custom-designed home, beauty, and wellness items with a value of over $200. The items support mind, body, and soul.
The Relax & Radiate Crate is a quarterly subscription box filled with a collection of unique and custom-designed products selected to bring you comfort while nourishing your mind, body, and soul. Each seasonal box includes 7 to 12 items hand-picked by members of The Girlfriend team and community, averaging $200 or more in retail value. Each box also includes a copy of an all-new Girlfriend Mini-Magazine produced exclusively for Relax & Radiate Crate subscribers.

Relax & Radiate Crate subscribers also get access to an exclusive online community where you can connect with others, access special giveaways and offers, and provide input on upcoming crates.
My box was packed to the top!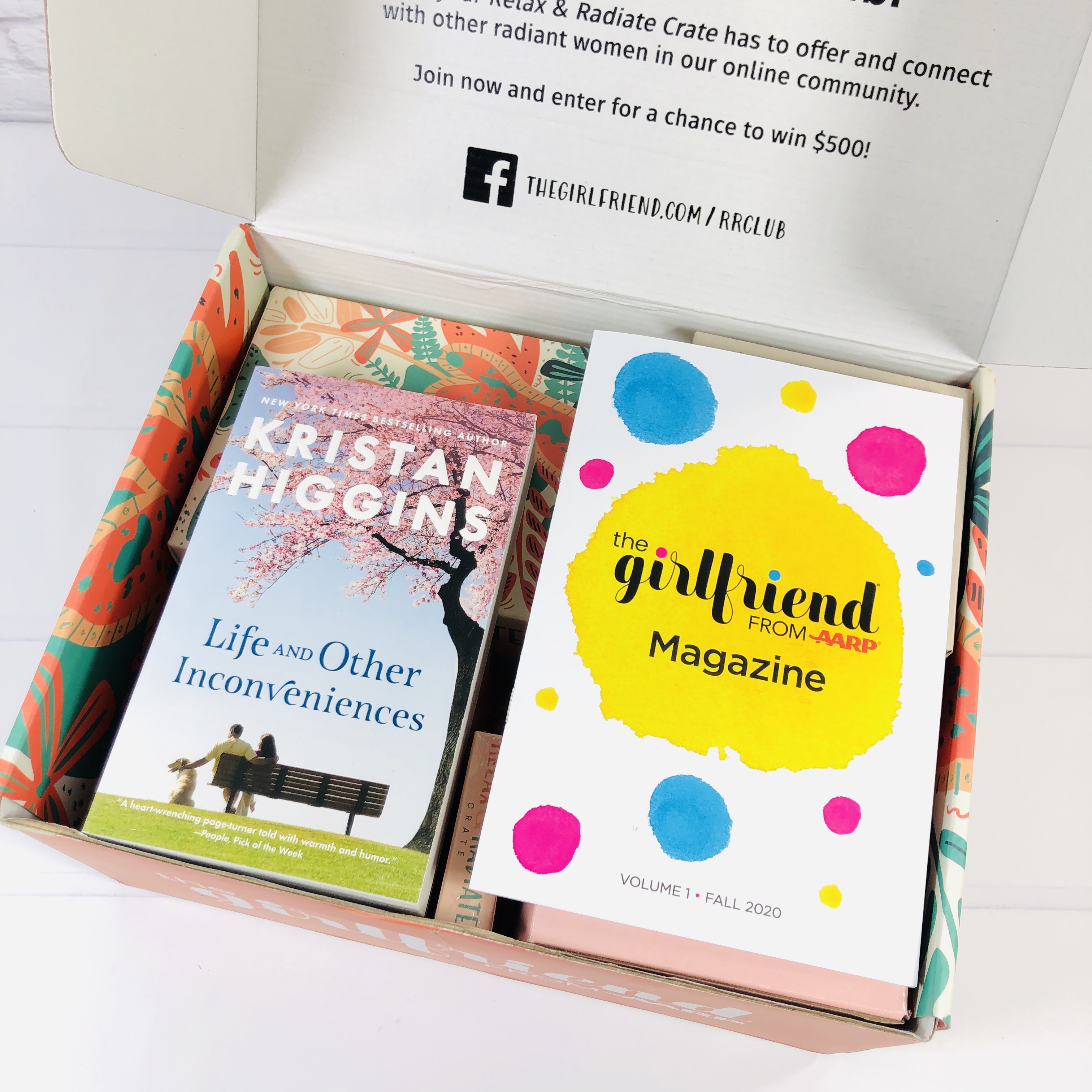 This is their first ever box, so if you sign up now, you will receive the Winter Crate, which will ship by mid-December.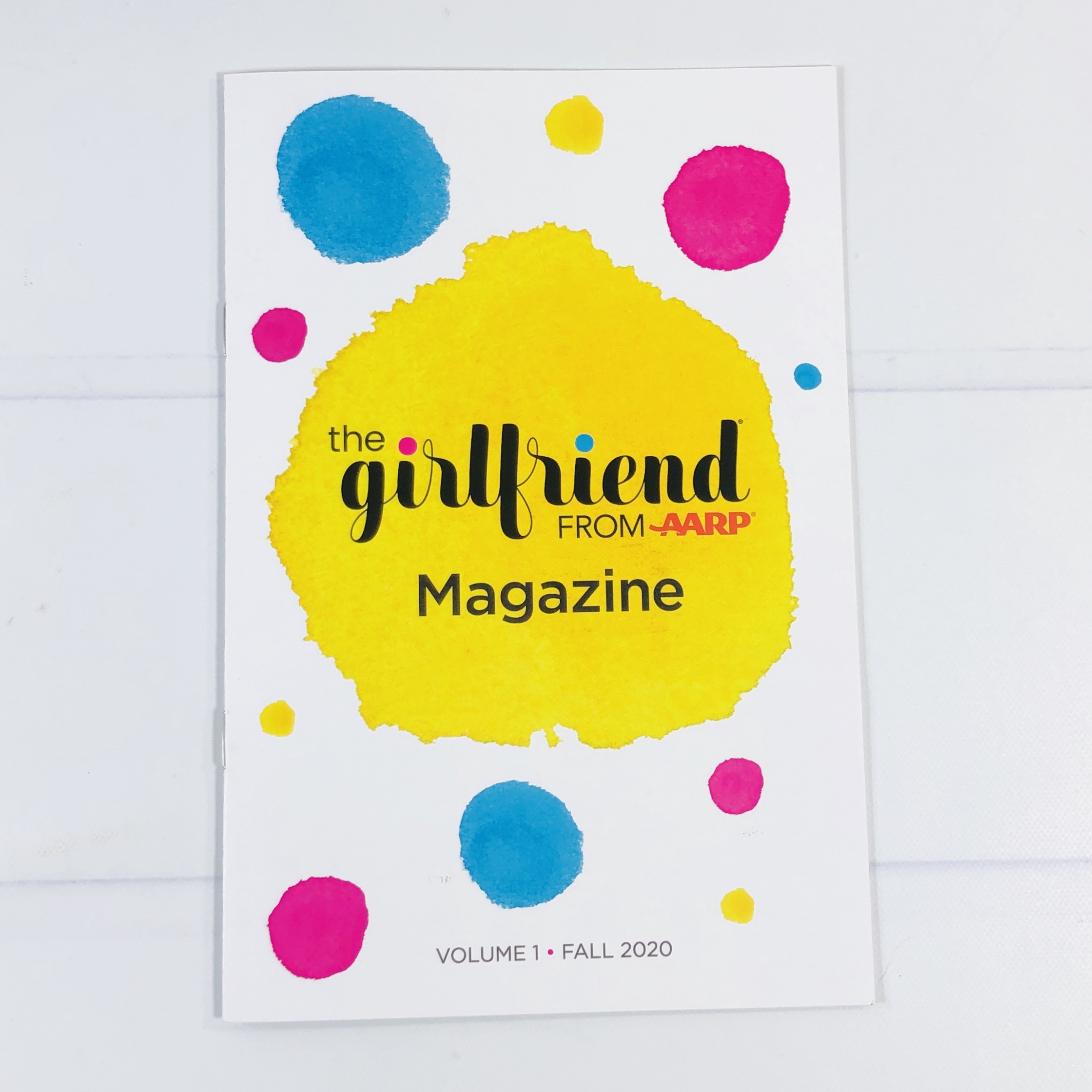 I received a mini magazine.
An introduction was on the first page, and fall must-reads were listed. One of these showed up in my box, so I believe everyone will receive one of these novels.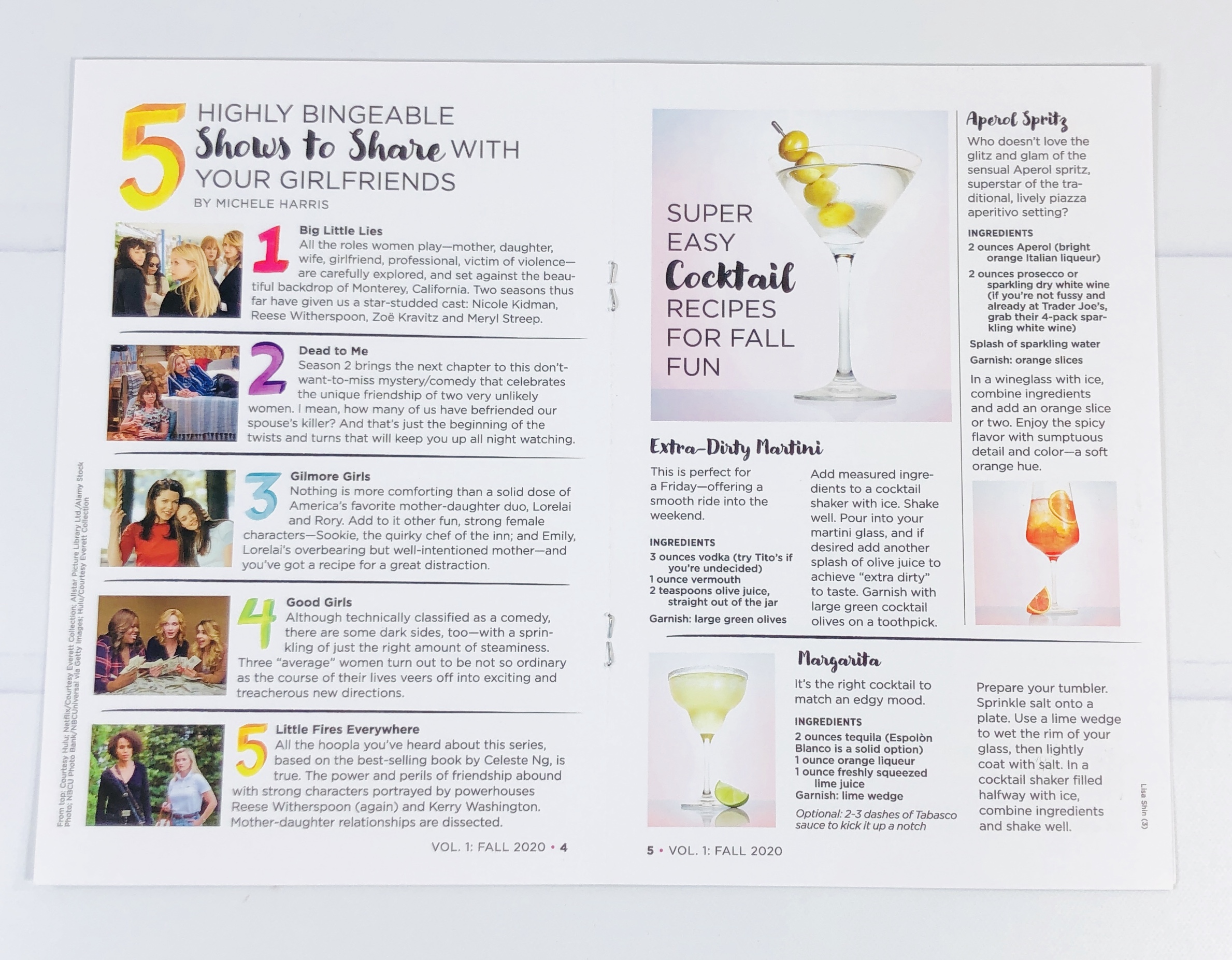 Binge worthy shows were on the next page, and I can't believe I haven't watched any of them, I need to set my DVR! Drink recipes were also provided.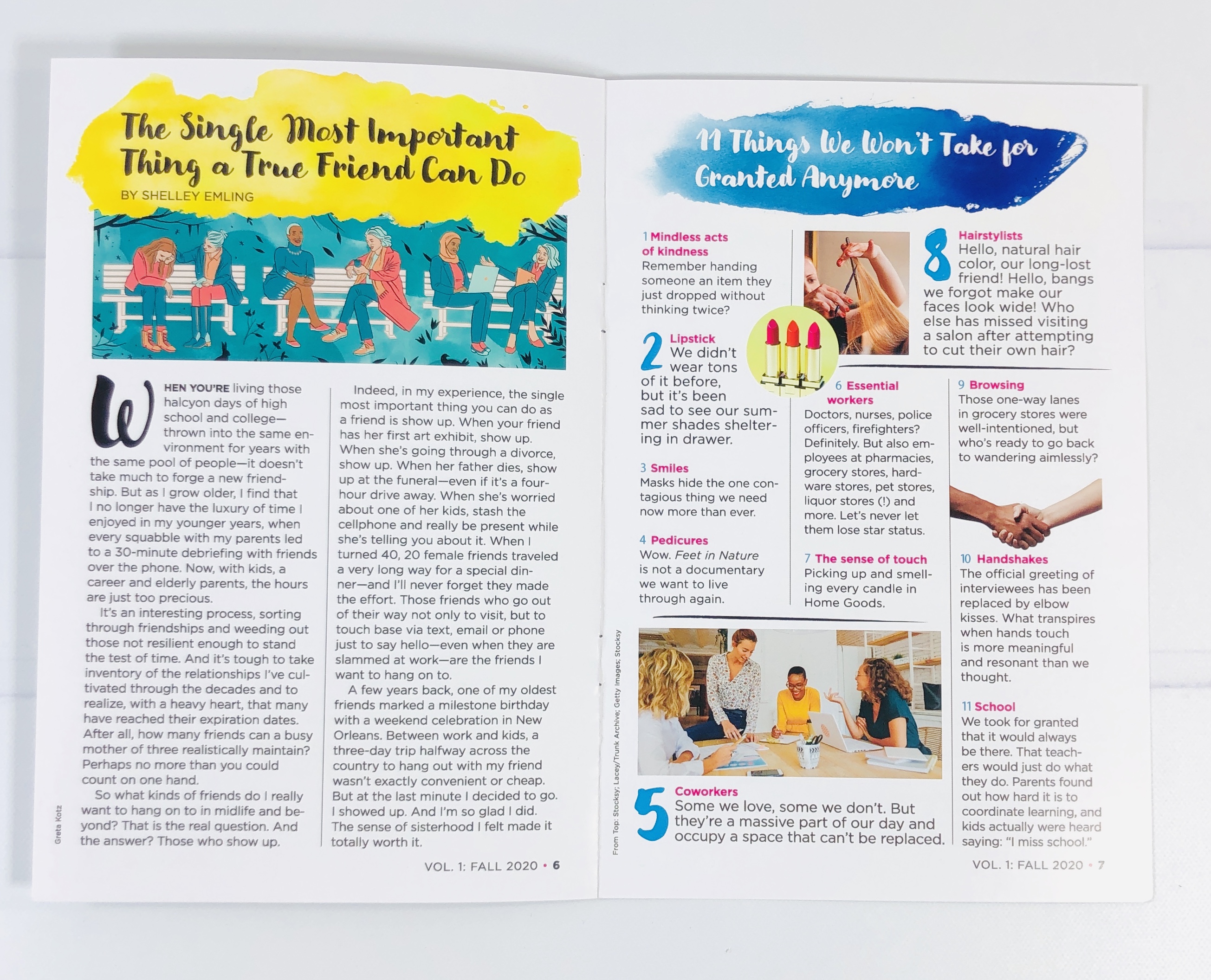 I like the list of 11 things we miss thanks to Covid.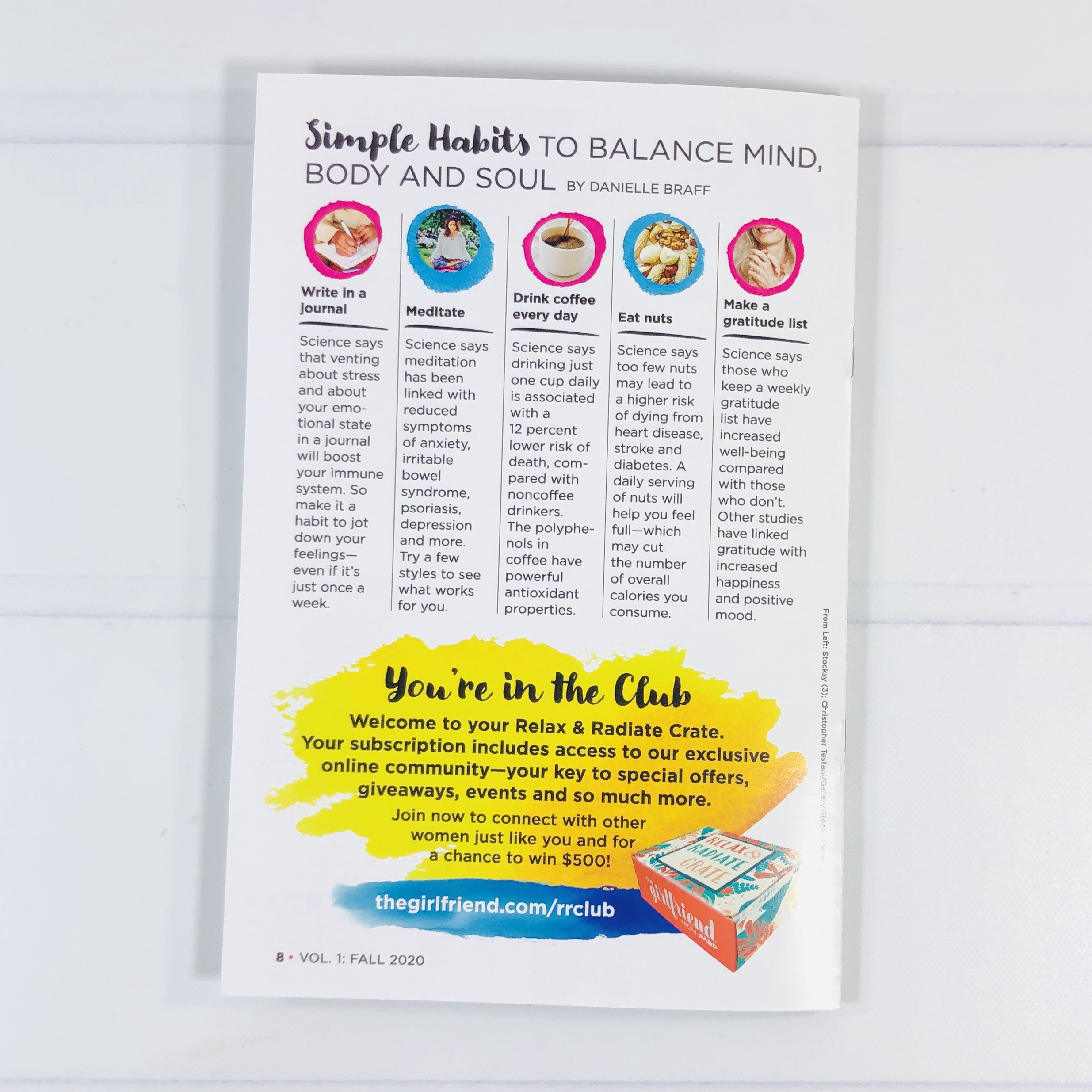 Here are some simple habits to follow, although I would replace the word "coffee" with "tea".
Everything in my box!
Note Card Set Note cards are wonderful to have on hand to send a cheery note, a get well soon message, or to thank someone.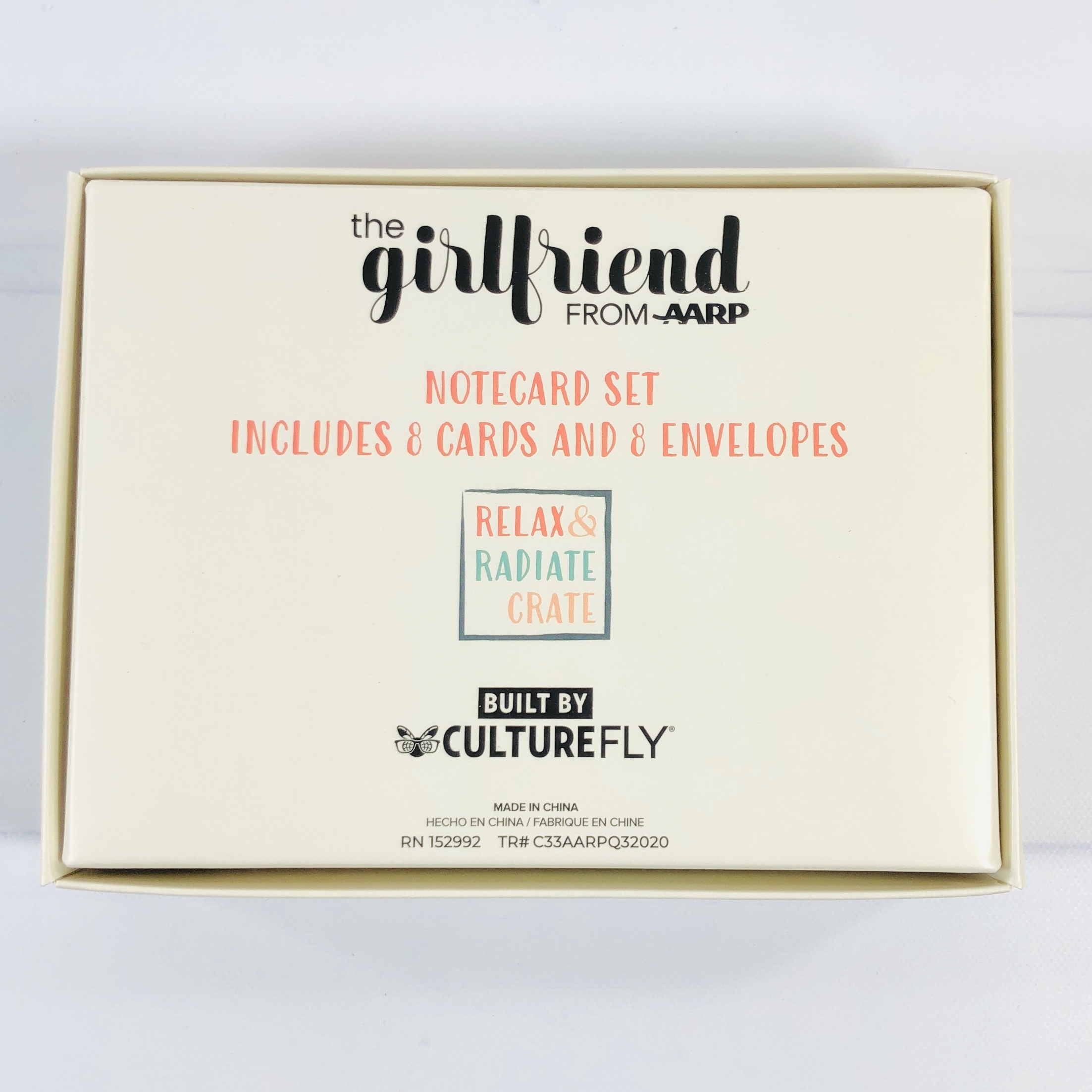 Eights cards and envelopes are in the box.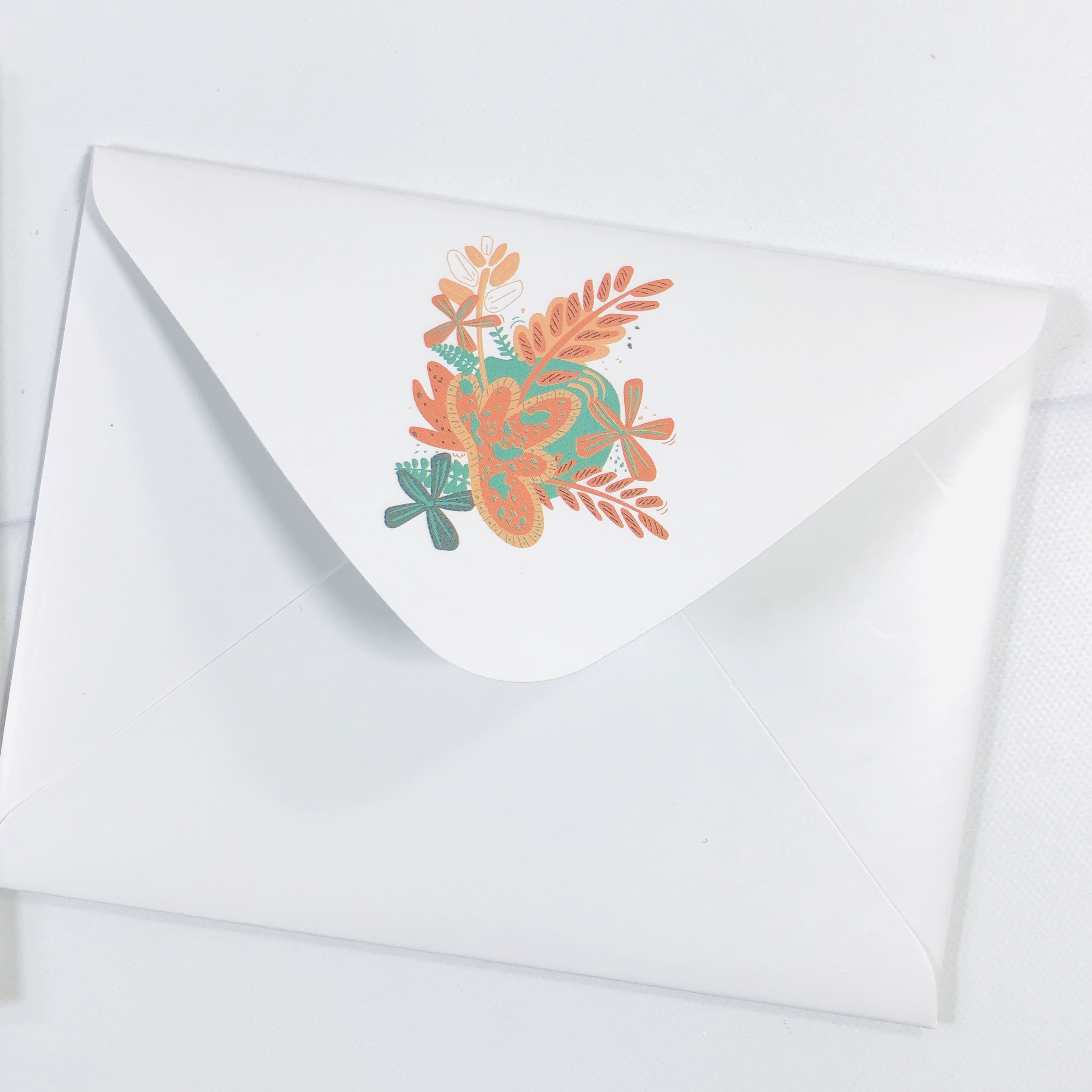 The envelopes are sturdy and each one has this design on the flap.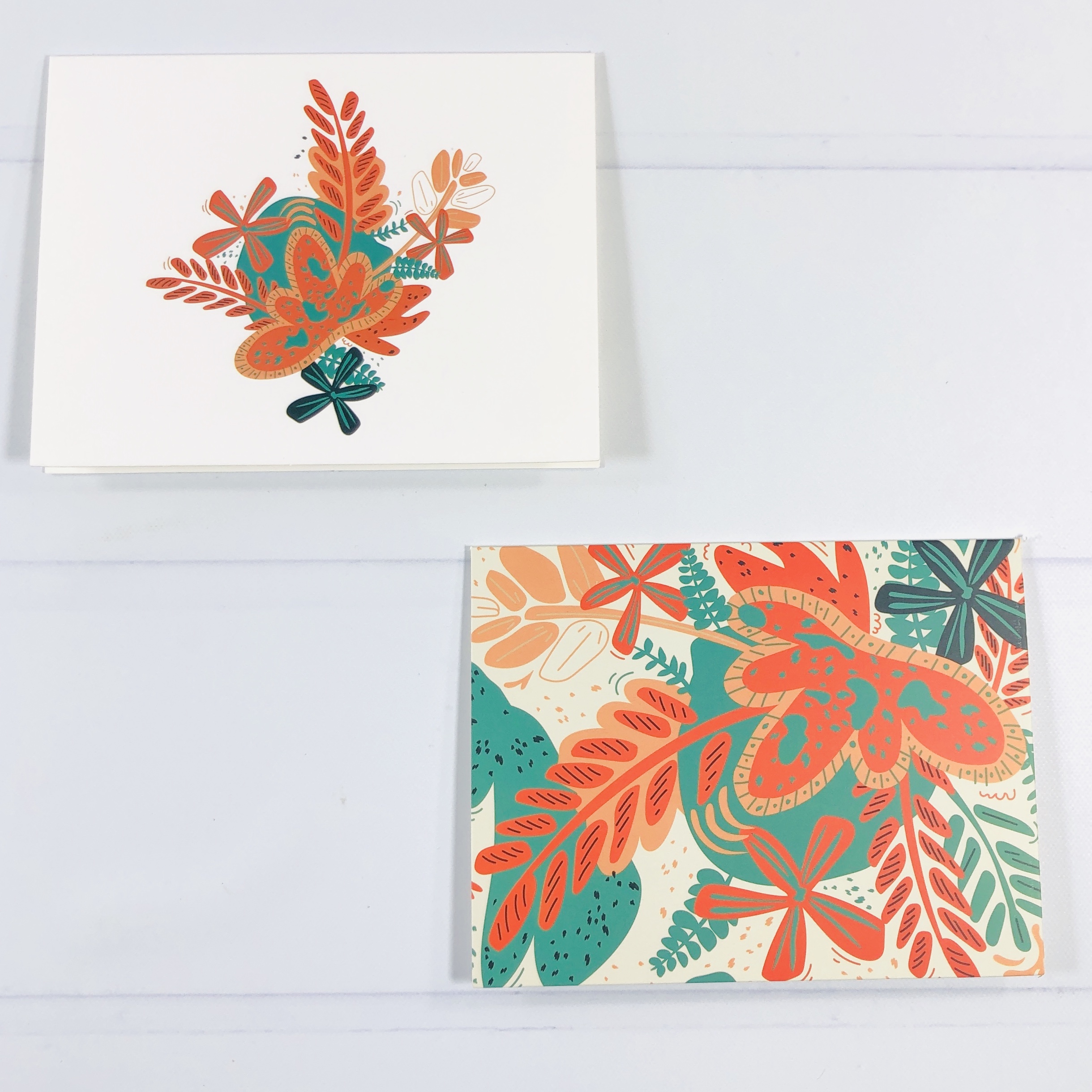 There are two different designs on the card fronts, and I love the vibrant colors that work not only for fall but year round. The cards are 5.5″ x 4.25″, are printed on sturdy card stock, and are blank on the inside.
Life And Other Inconveniences by Kristan Higgins ($7.99 list price, currently selling for $5.98) I received a paperback book, and I am wondering if this might be a variant item. It may be one of the author's more serious books, or at least deals with grown-up problems. For a paperback it is very thick, 432 pages long!
"A heart-wrenching page-turner told with warmth and humor."—People Magazine (Pick of the Week)

"A rich testament to the power of second chances."—Women's World

A Publishers Weekly and USA Today Bestseller!

From the New York Times bestselling author of Good Luck with That comes a new novel about a blue-blood grandmother and her black-sheep granddaughter who discover they are truly two sides of the same coin.

Emma London never thought she had anything in common with her grandmother Genevieve London. The regal old woman came from wealthy and bluest-blood New England stock, but that didn't protect her from life's cruelest blows: the disappearance of Genevieve's young son, followed by the premature death of her husband. But Genevieve rose from those ashes of grief and built a fashion empire that was respected the world over, even when it meant neglecting her other son.

When Emma's own mother died, her father abandoned her on his mother's doorstep. Genevieve took Emma in and reluctantly raised her–until Emma got pregnant her senior year of high school. Genevieve kicked her out with nothing but the clothes on her back…but Emma took with her the most important London possession: the strength not just to survive but to thrive. And indeed, Emma has built a wonderful life for herself and her teenage daughter, Riley.

So what is Emma to do when Genevieve does the one thing Emma never expected of her and, after not speaking to her for nearly two decades, calls and asks for help?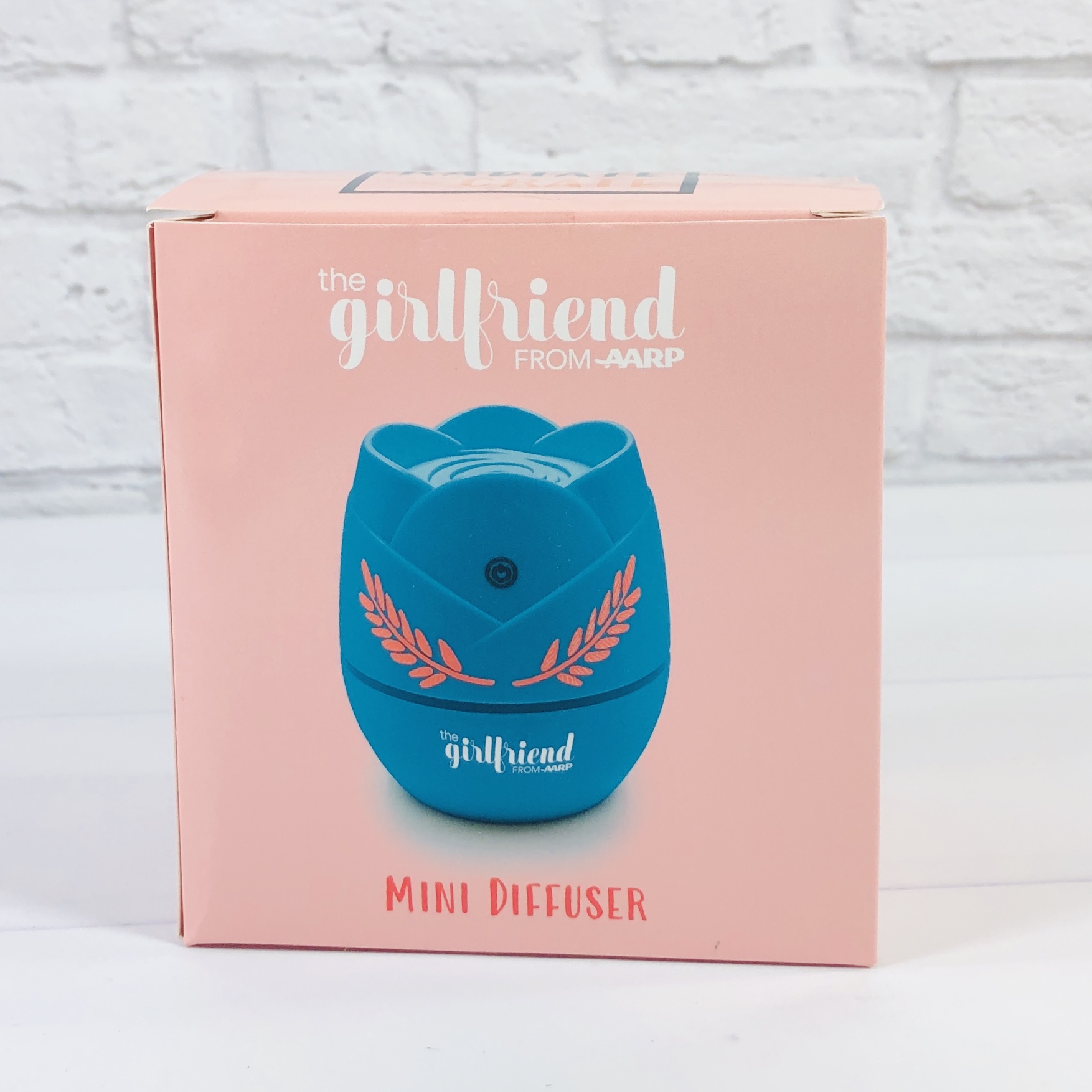 Mini Diffuser I diffuse essential oils all the time so it's nice to have a mini diffuser that I can place in my bedroom or office.
It is just adorable, and I can't help noticing how the items in this box coordinate so well! This diffuser came with a USB charger.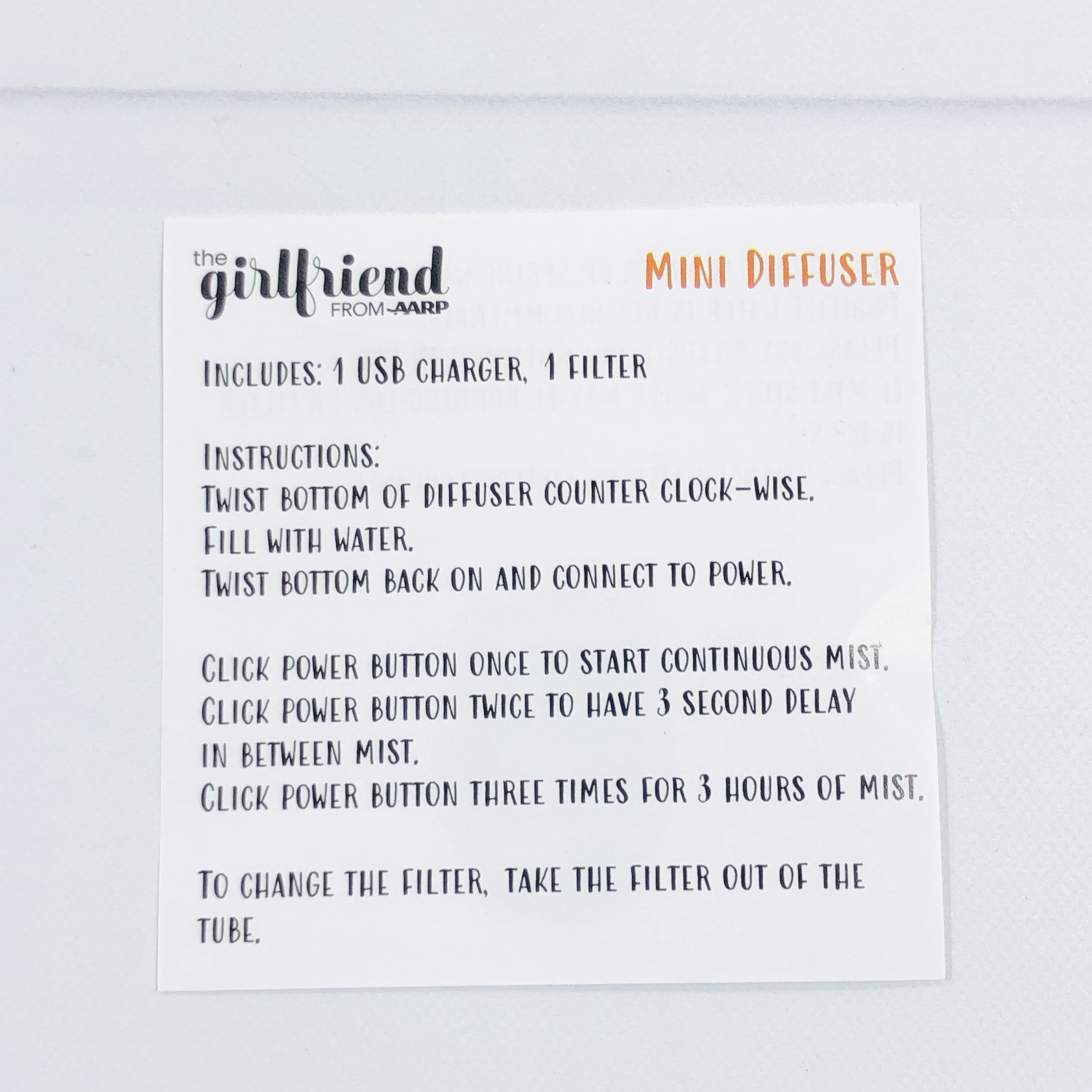 It also came with instructions and I will say that it holds a small amount of water, but the instructions say it will run for about 3 hours. Please note that you are supposed to place a couple of drops of essential oil when you add the water. You can further remove the white plastic on the inside to remove the filter. It doesn't say where to find replacement filters.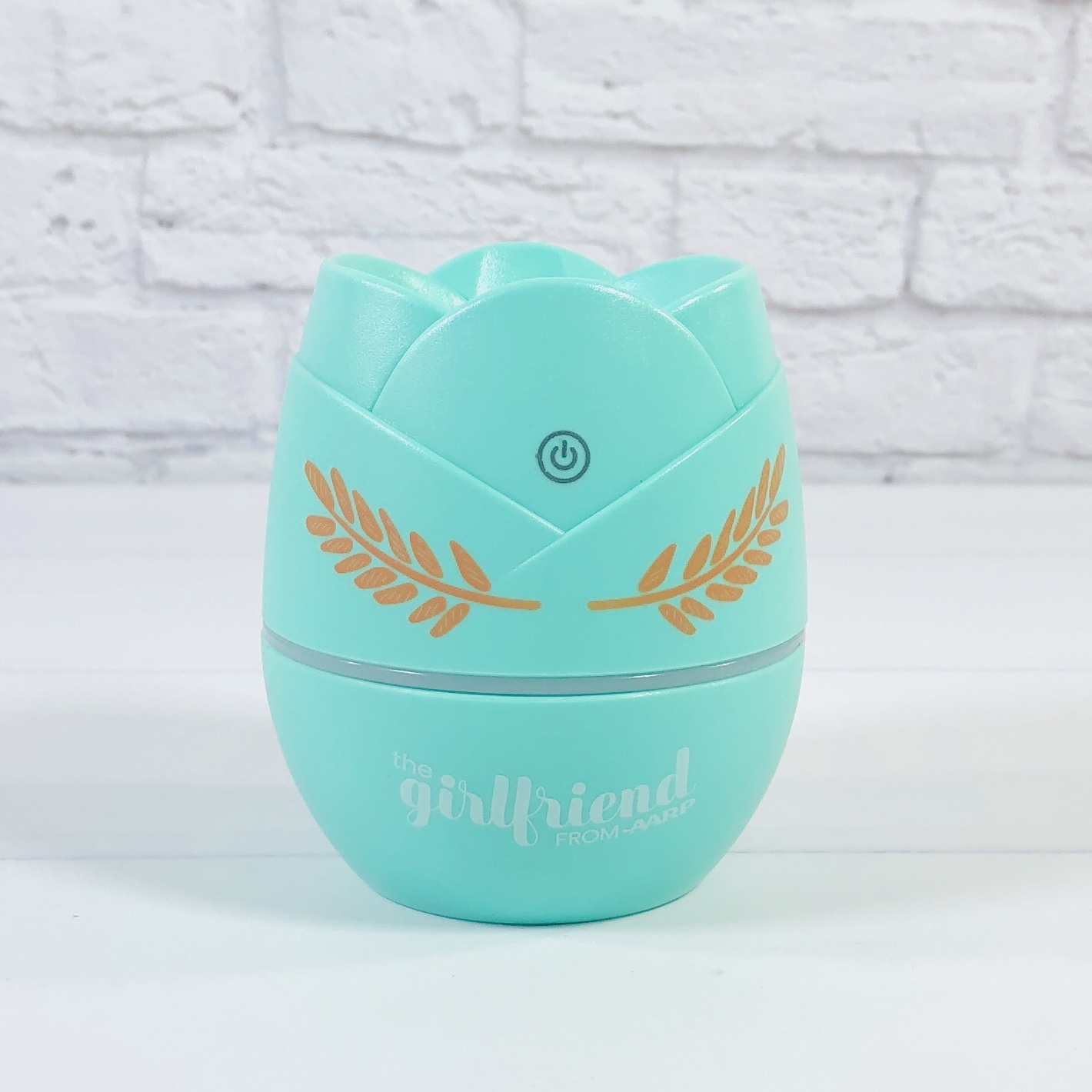 It is too cute!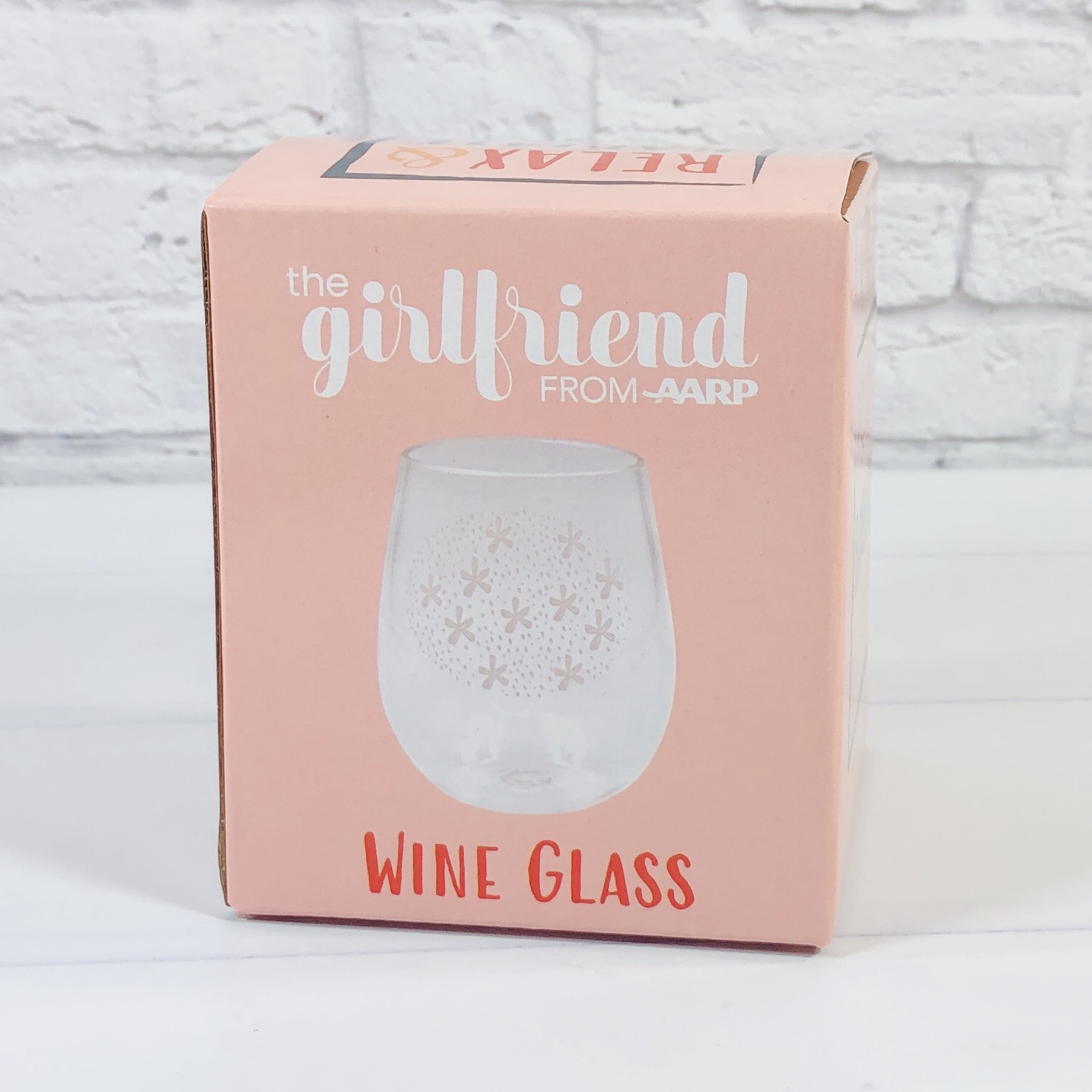 Wine Glass Each Crate will come with a wine glass, so that subscribers will have a set of 4 after one year.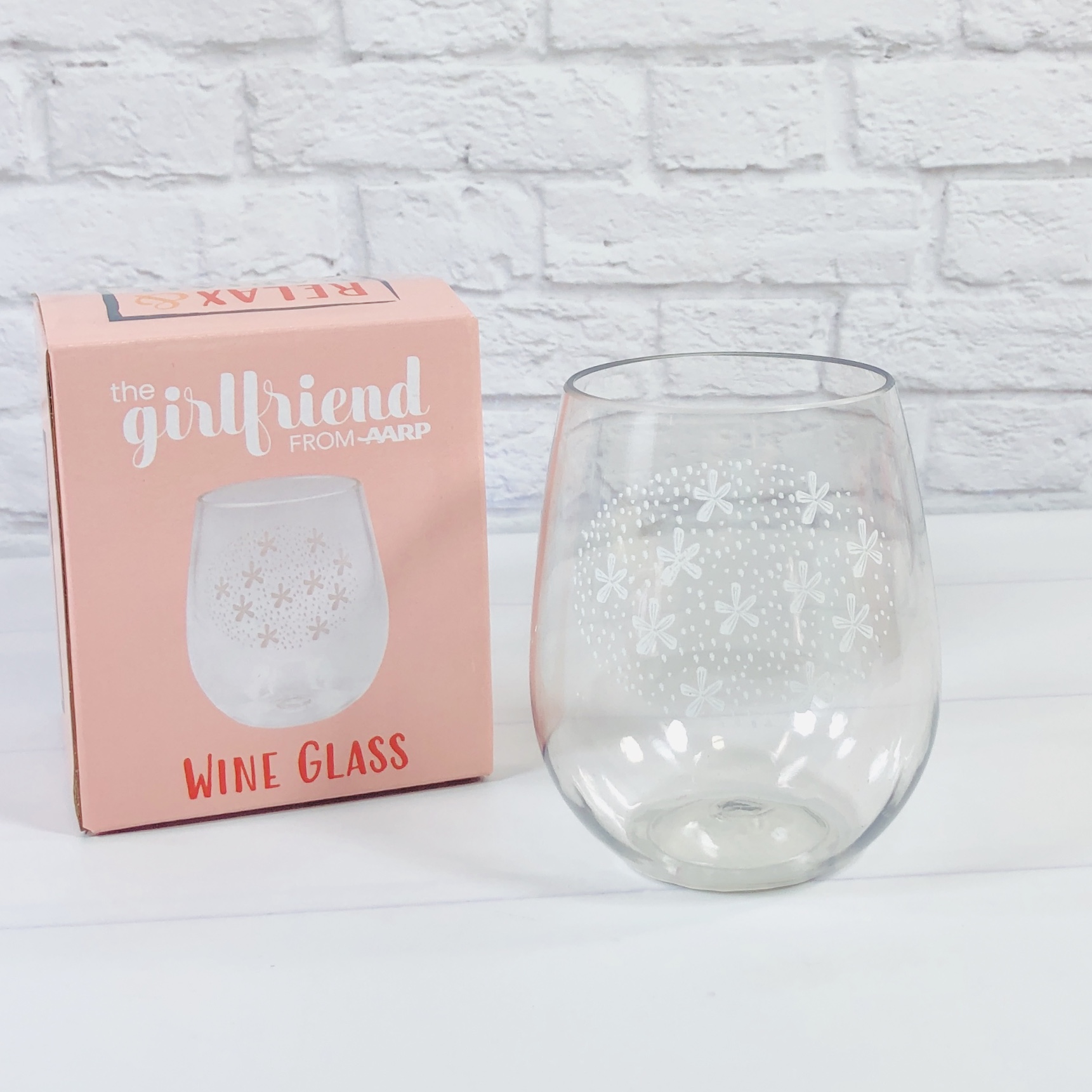 This version has white flowers and dots in an oval shape.
This is a plastic or acrylic tumbler so it will hopefully not break if it drops.
Planter My daughter was ohhing and ahhing over this cute little planter!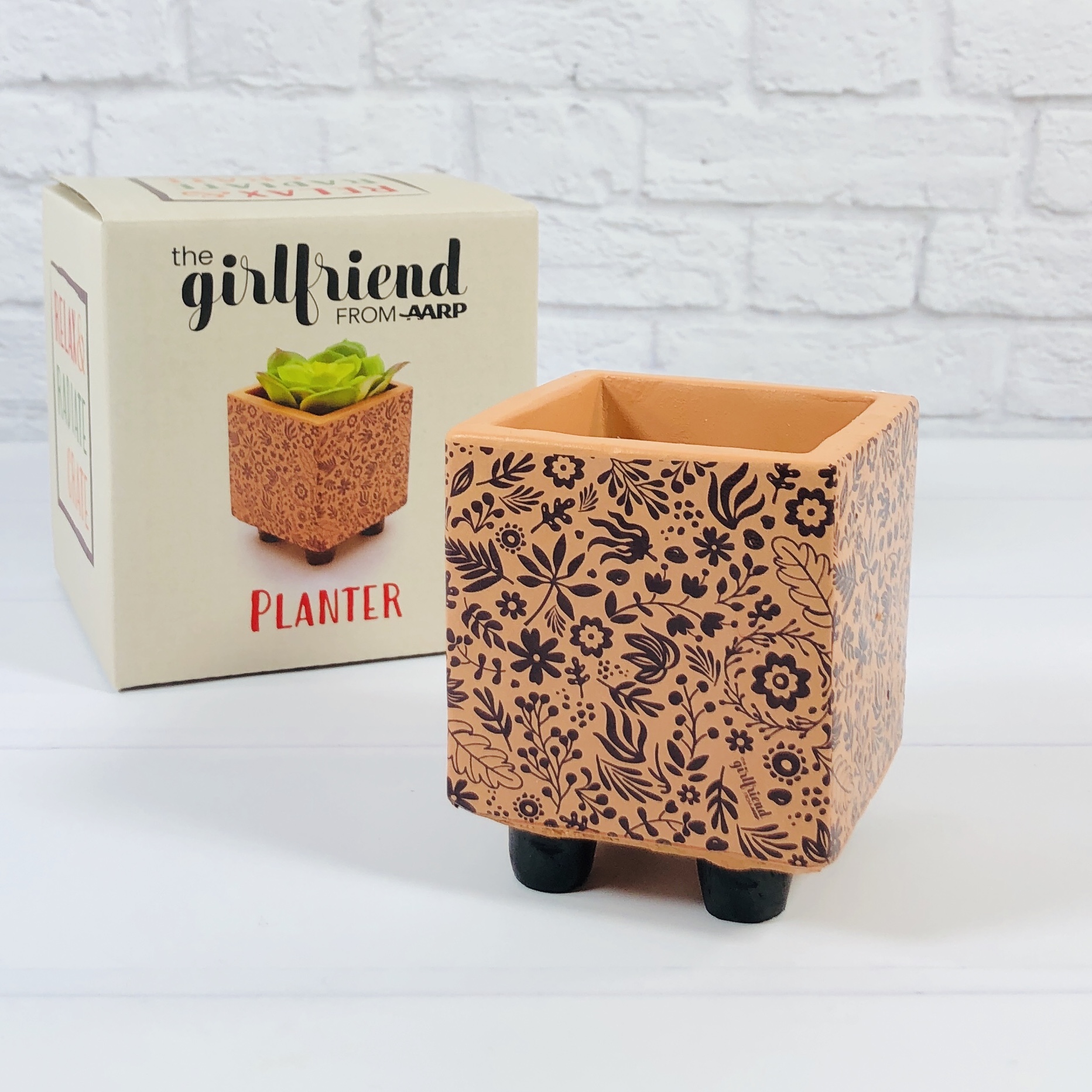 It has 4 feet on the bottom, and no holes for drainage.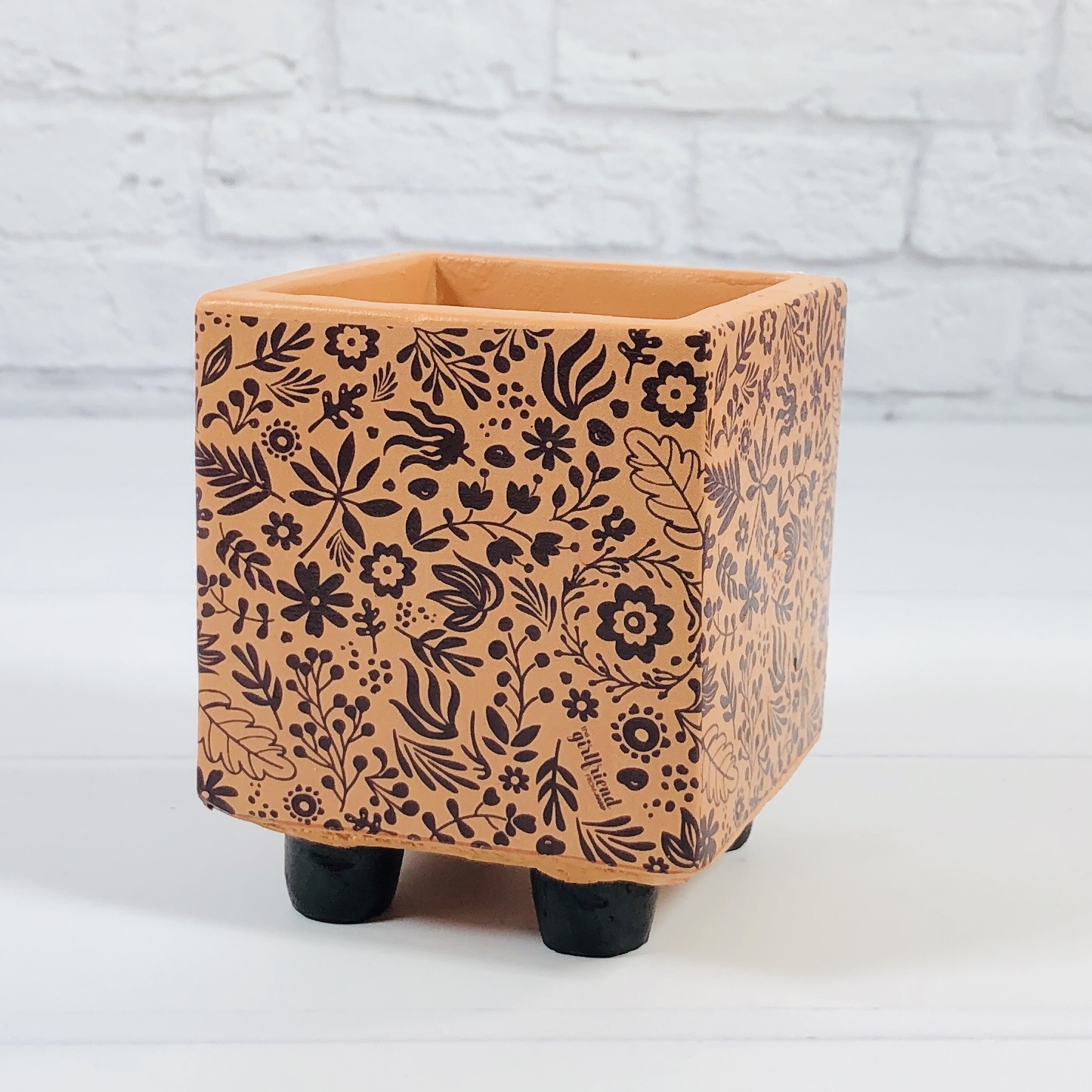 It is heavy and at first I thought maybe it was made of clay but maybe it's resin? I think it's made of clay, but it has a smooth finish. The opening is about 2.25″ across and the planter is 3.5″ tall. I think it would also hold pens or change, or maybe a small fake plant or plant that doesn't need draining. My daughter has claimed this and has the perfect plant in mind.
Playing Cards I haven't bought playing cards in forever!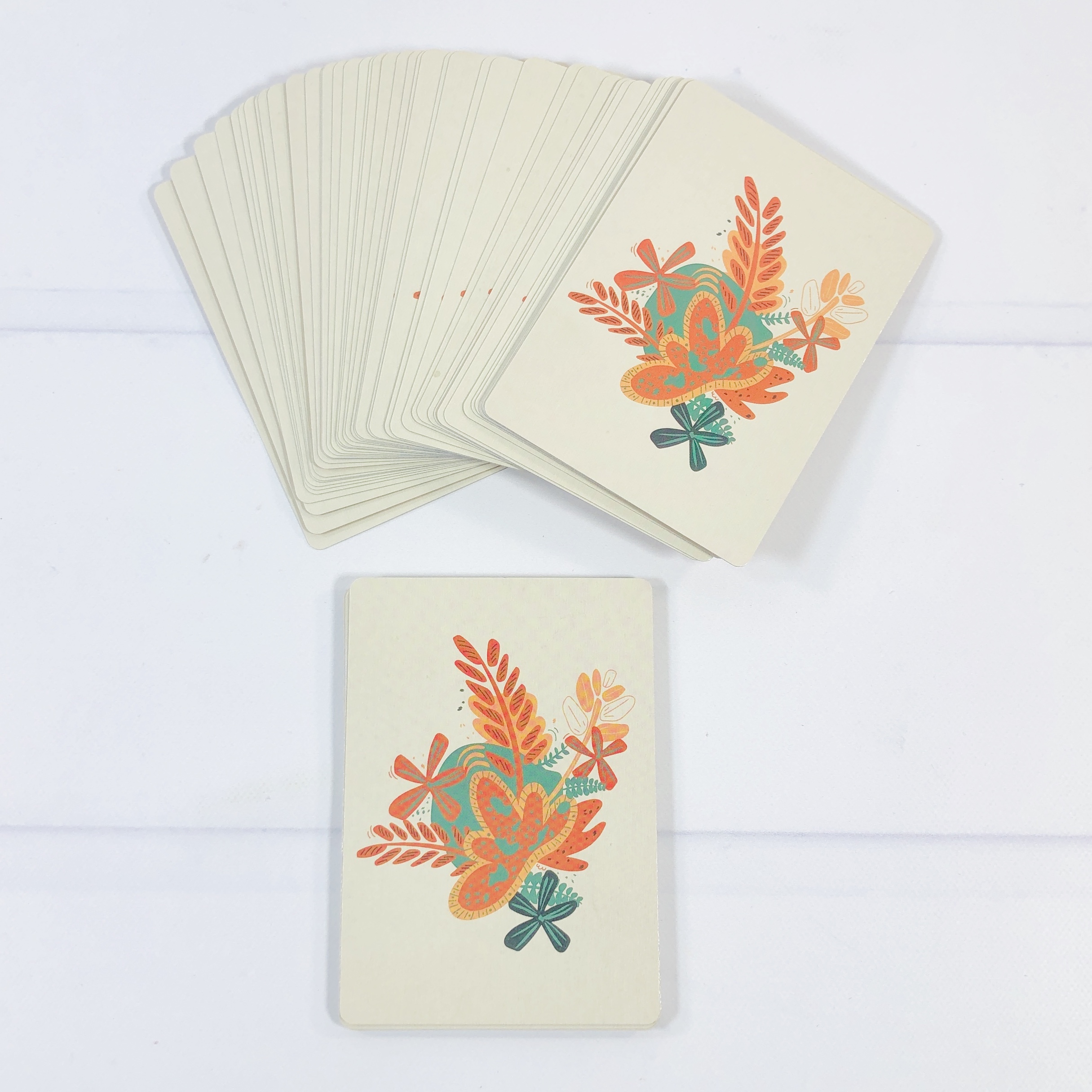 The backs of these cards have that pretty decorative motif.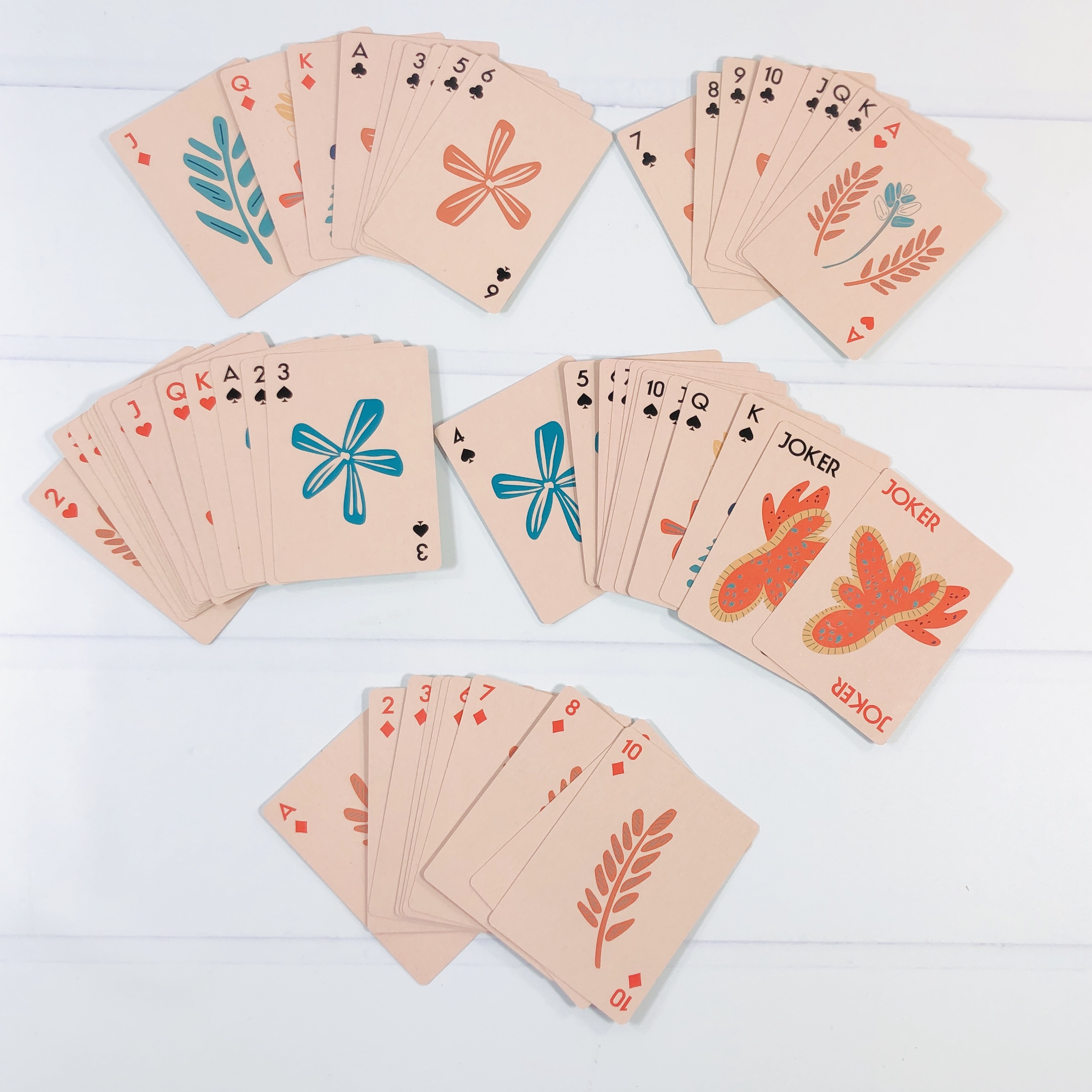 Each suit has its own flower while the face cards (king, queen, etc.) have their own flower design. The face cards are kind of odd, I think I would prefer traditional kings, queens, etc. for ease of use. I am happy to have a new deck though, since my current deck was picked up free at a Vegas casino before my youngest was born, and she's 17!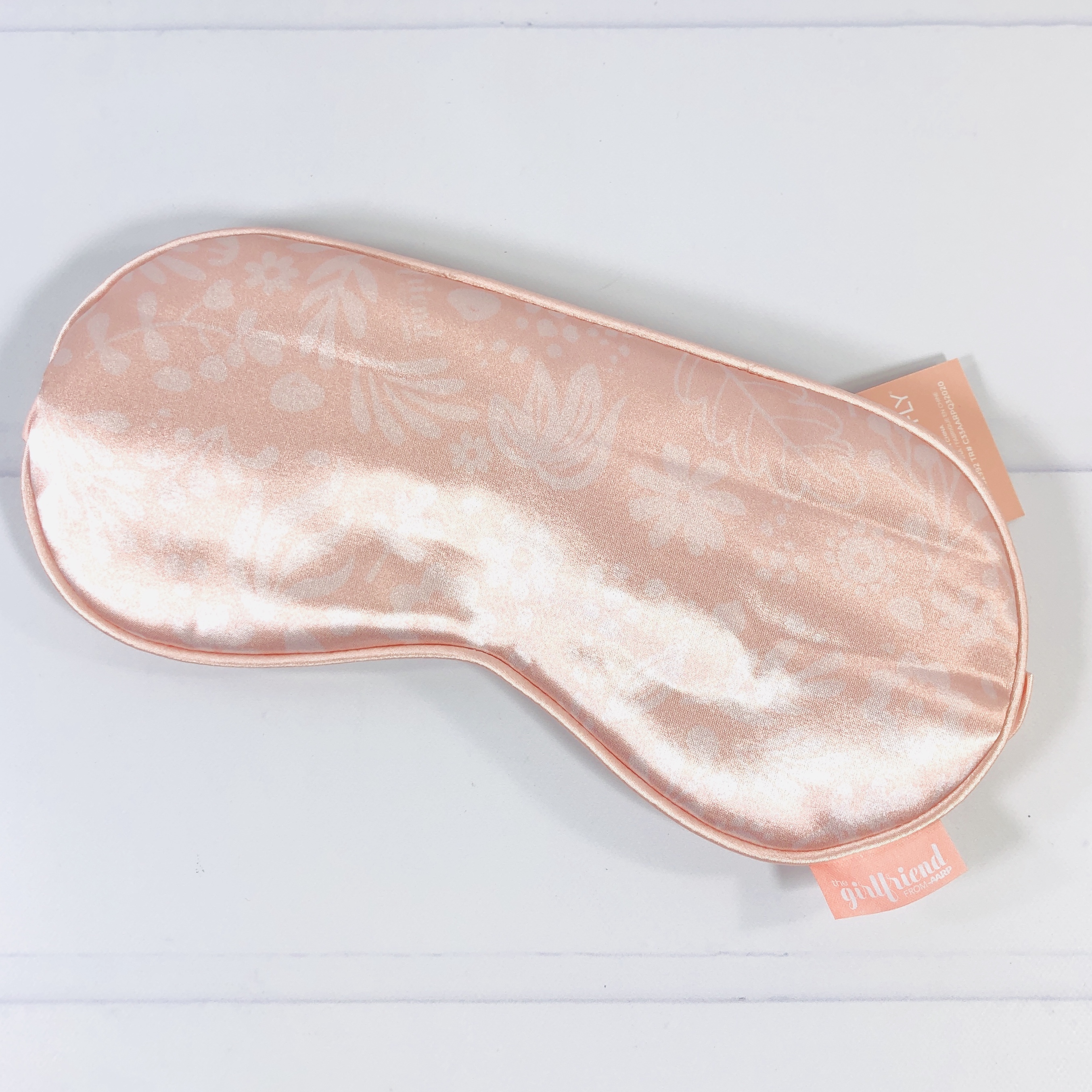 Satin Eye Mask My bedtime is about to get a makeover thanks to the set I received in this box. First up is a sleep mask. It is a light peachy pink color with white decorative flowers on the front. It is made of satin polyester.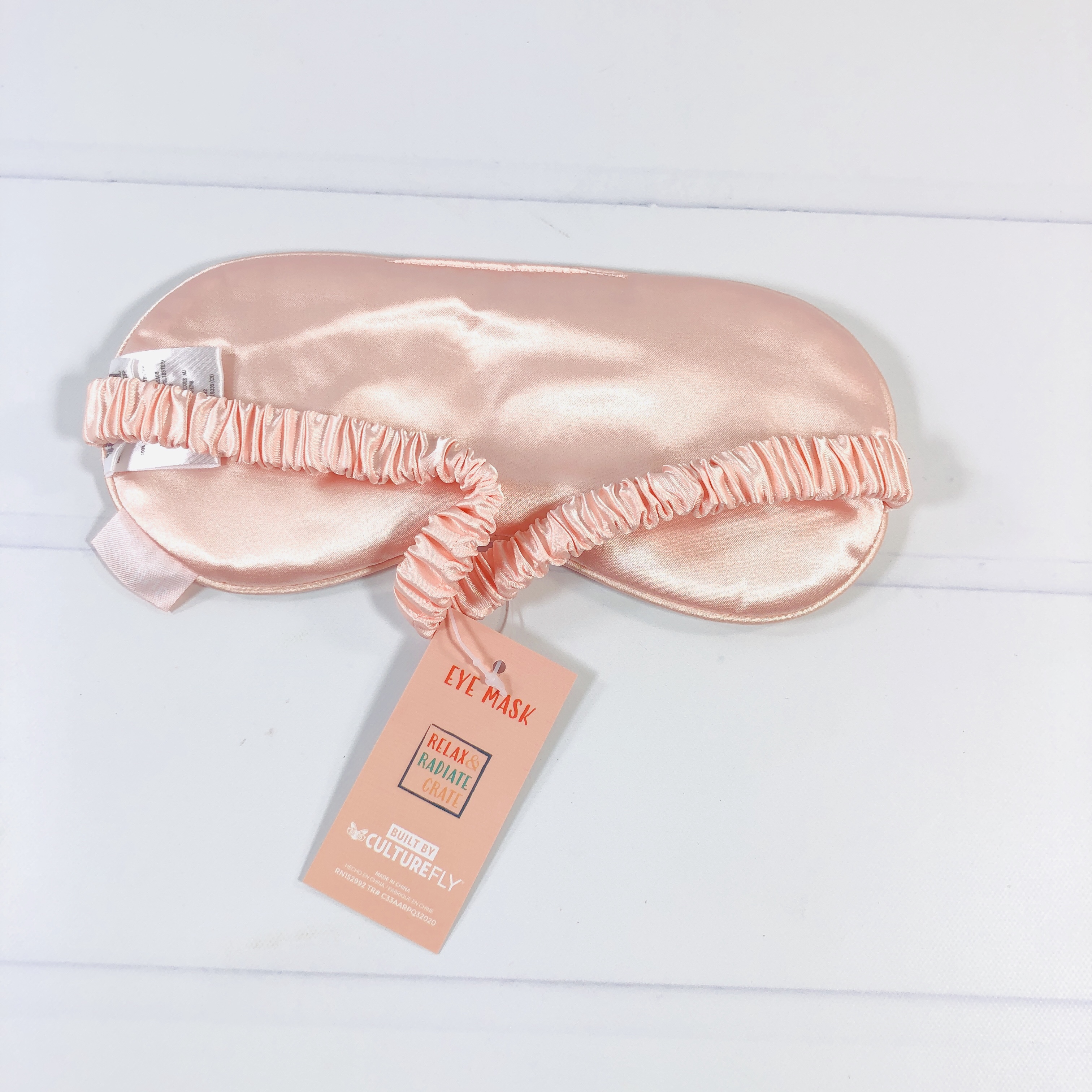 The back has a stretchy strap and it fits my face well.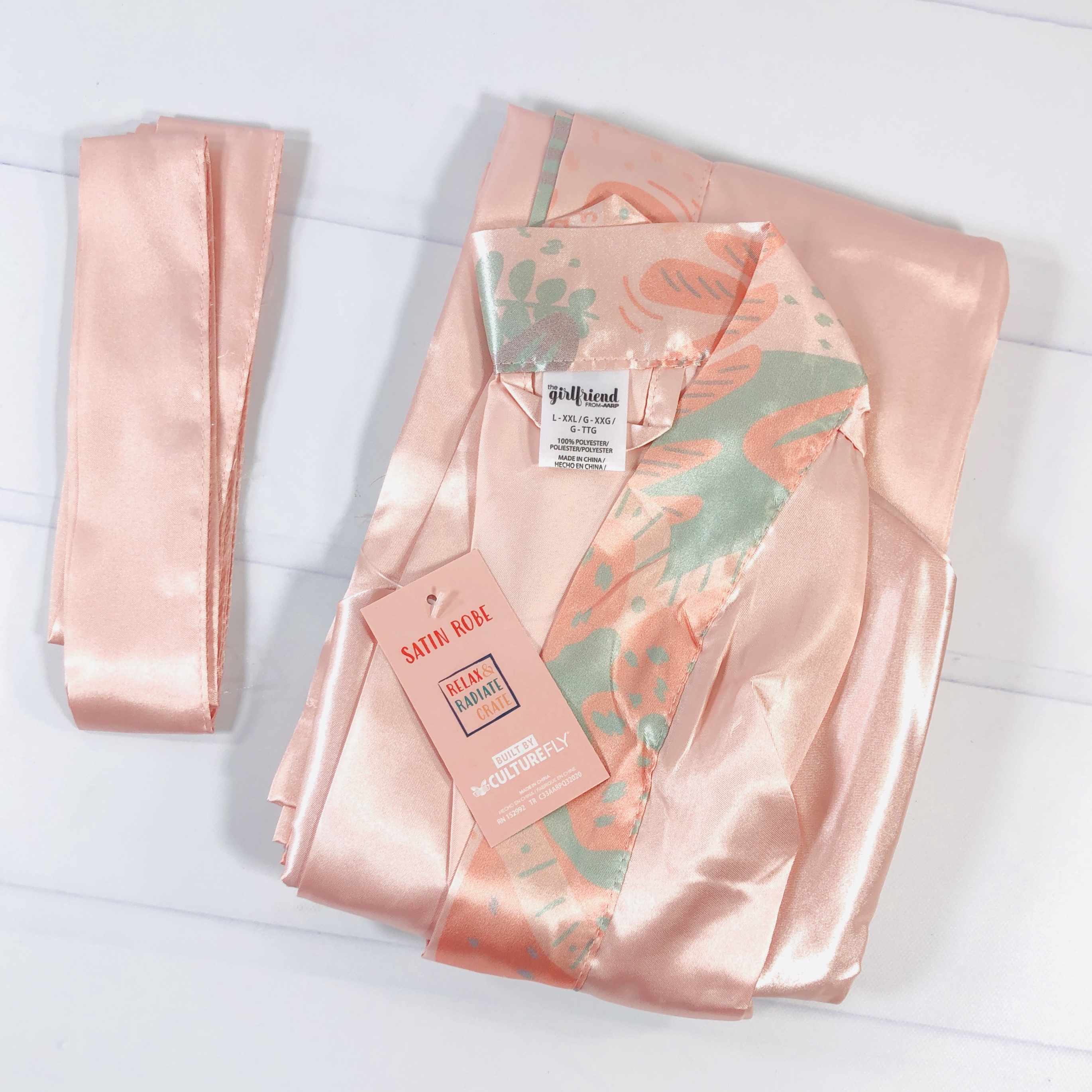 Satin Robe, Size L-XXL When you sign up it asks for your t-shirt size since wearable items may be sent. This item is a robe. The robe is made of that same satin material and comes with a belt. It has pockets on each side and loops for the belt. It is that lovely peachy pink shade and has a peach and seafoam green decorative edge along the front and sleeves. There are two ties on the inside so it can be kept shut for modesty and comfort.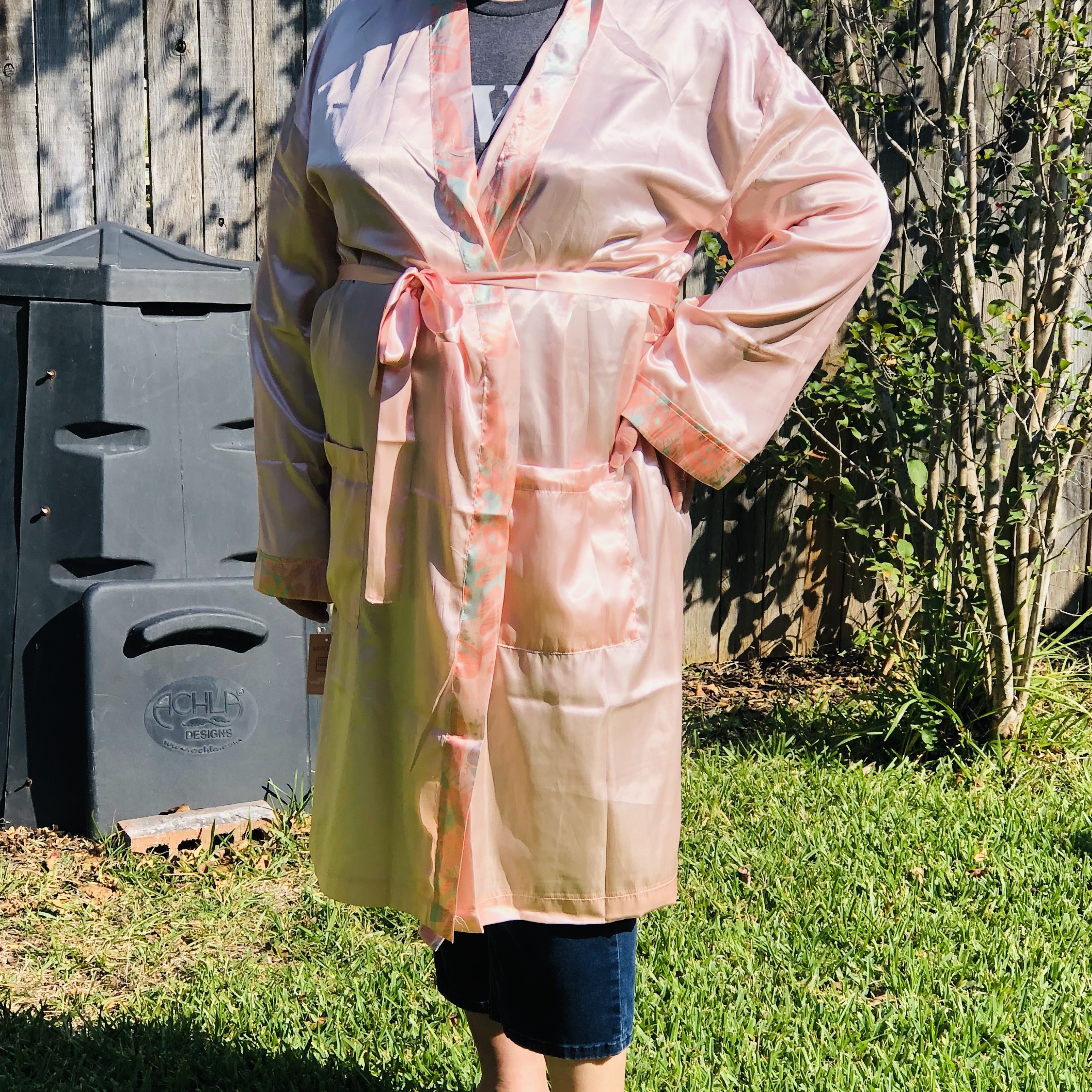 Here's the front. Check out those pockets!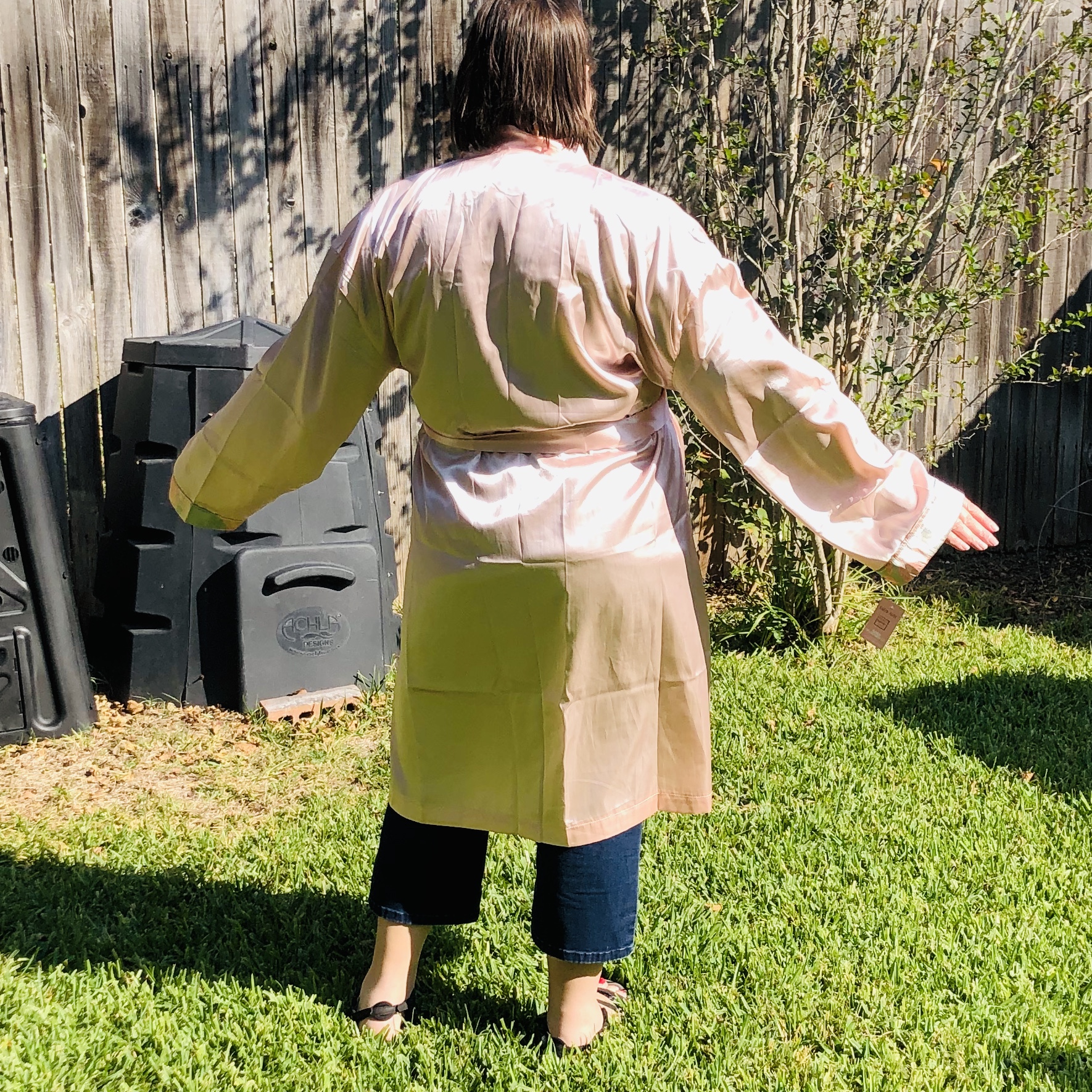 The sleeves are kind of long but not too bad (and I am short, only 5'3″). The belt doesn't really hold the front closed so I plan on wearing it when I am alone in my boudoir or over pajamas .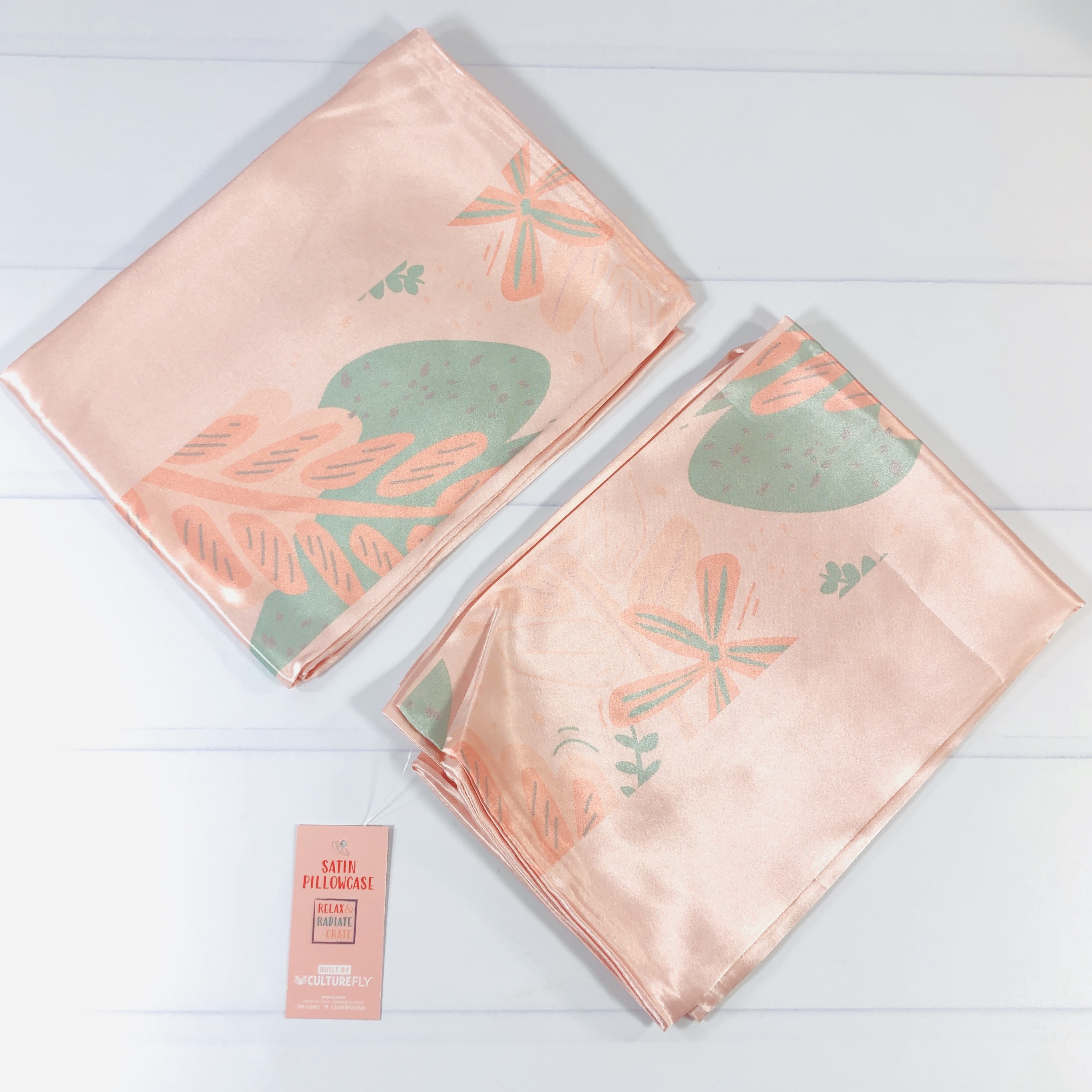 Satin Pillow Case To complete our sleep ensemble we have two matching pillowcases! They have a flap in the back to slip a pillow inside and have our repeating decorative design along one side.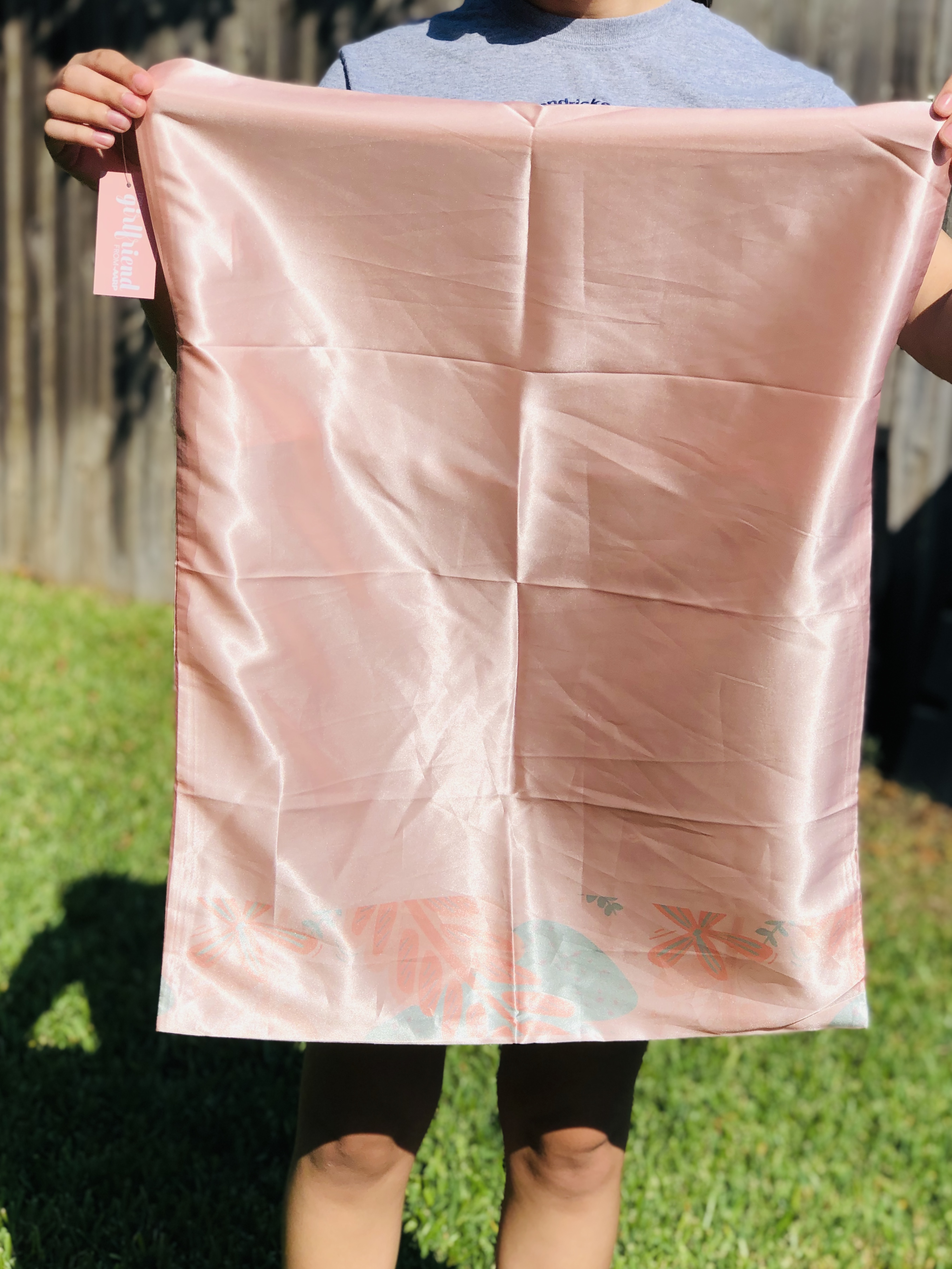 It doesn't quite go with my comforter but it will be covered with sheets during the day anyways.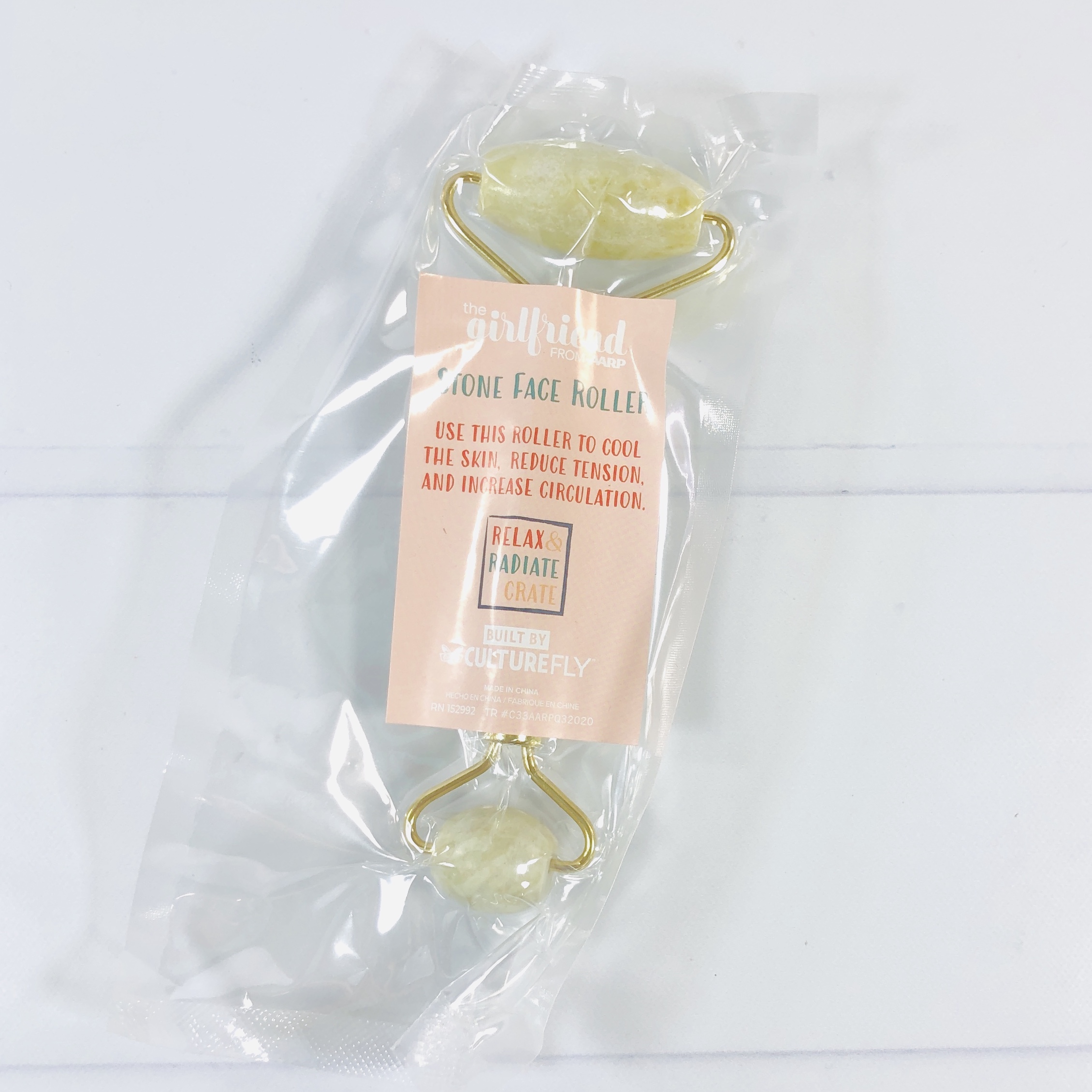 Stone Face Roller The type of stone used in this roller isn't stated, but it looks similar to a jade roller.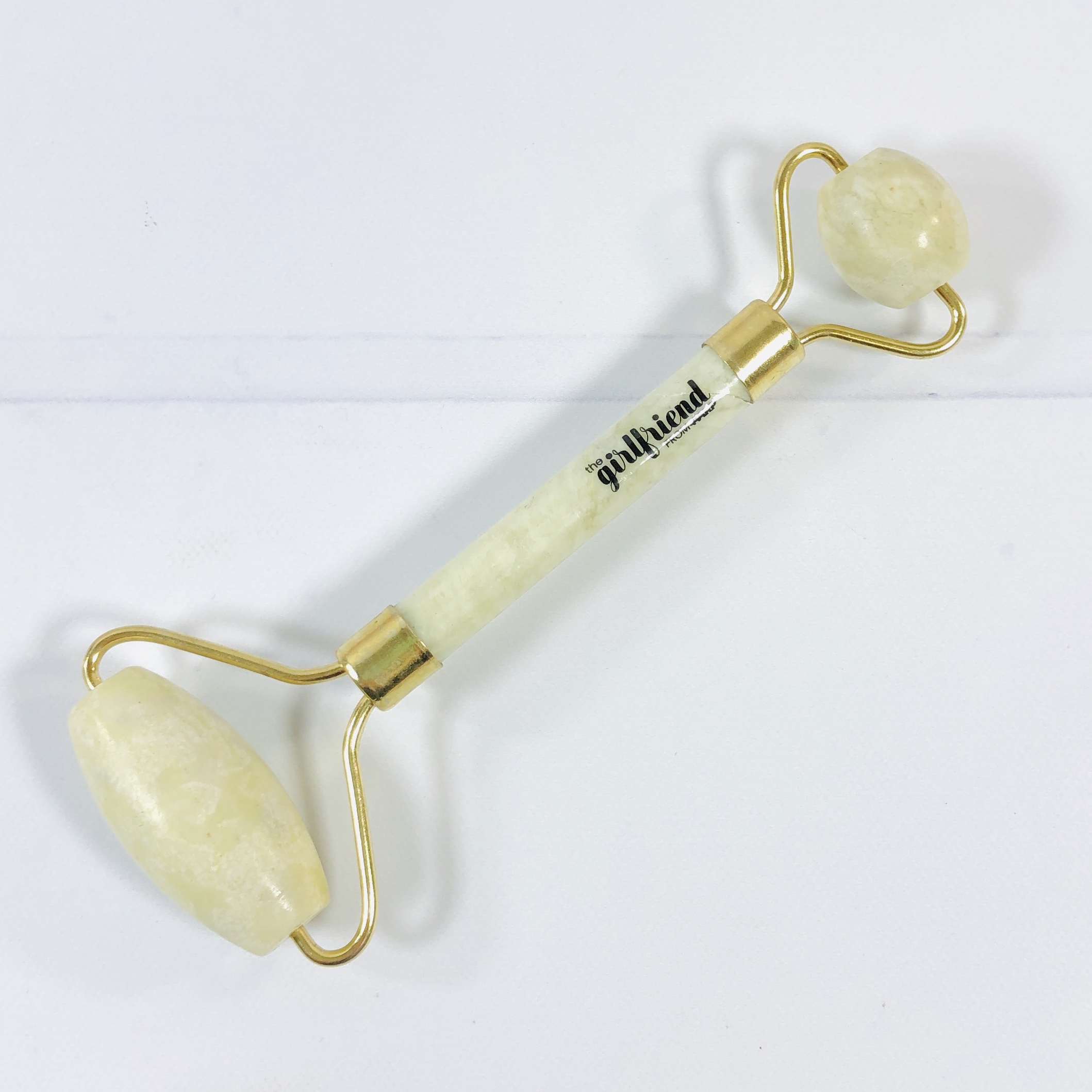 The roller has two different sized ends.
The longer side is for rolling across the chin, neck, forehead, and cheeks. For more specific instructions, you can Google "how to use a jade roller".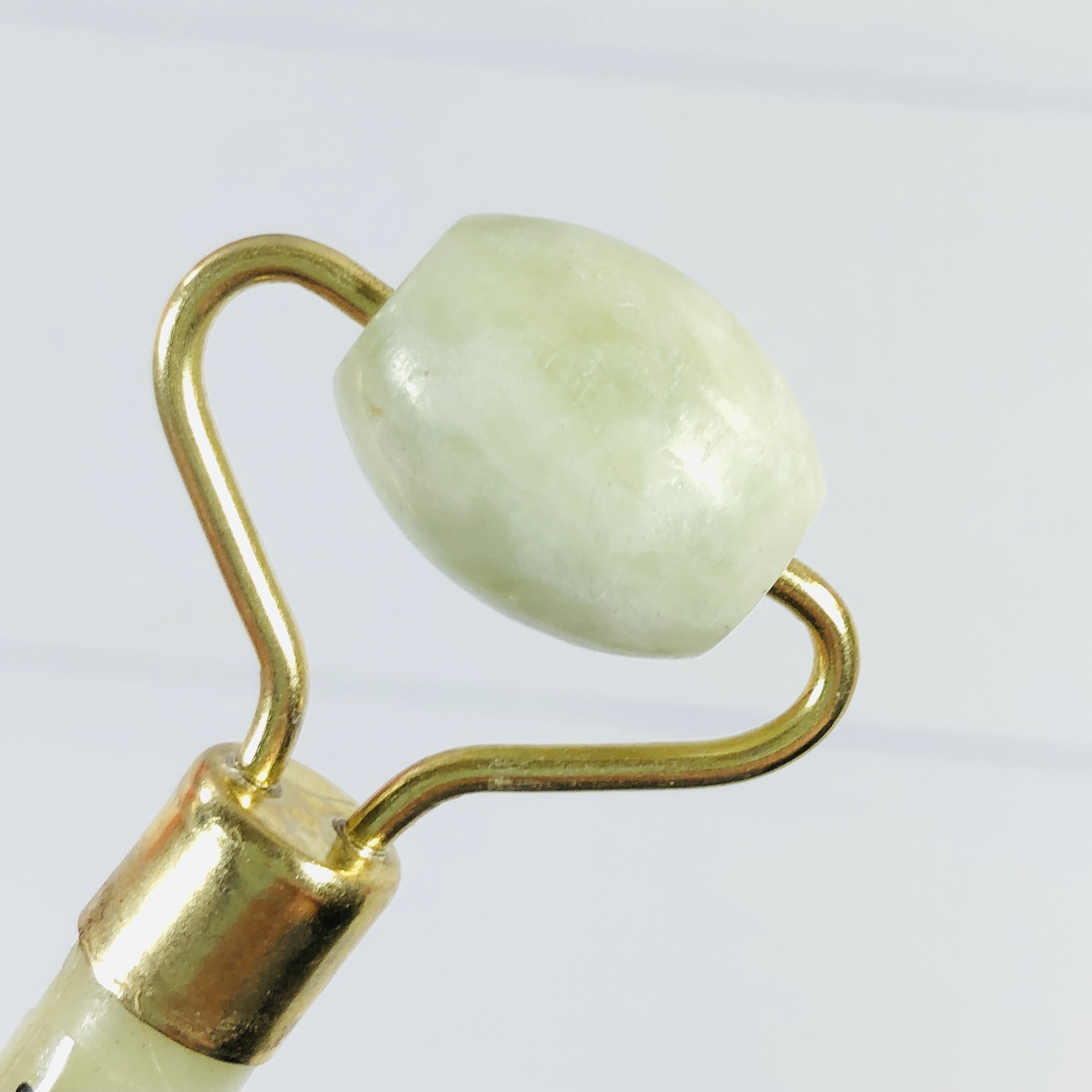 Here is the shorter roller, which can be rolled under the eyes and around the nose.
Foldable Tote Bag A tote bag is one of those things I forget to take into Target or other stores when I need an item or two. This one is about the size of a wallet.
Unzip and it's a tote bag!
It's big enough to hold about one grocery bag's worth of stuff.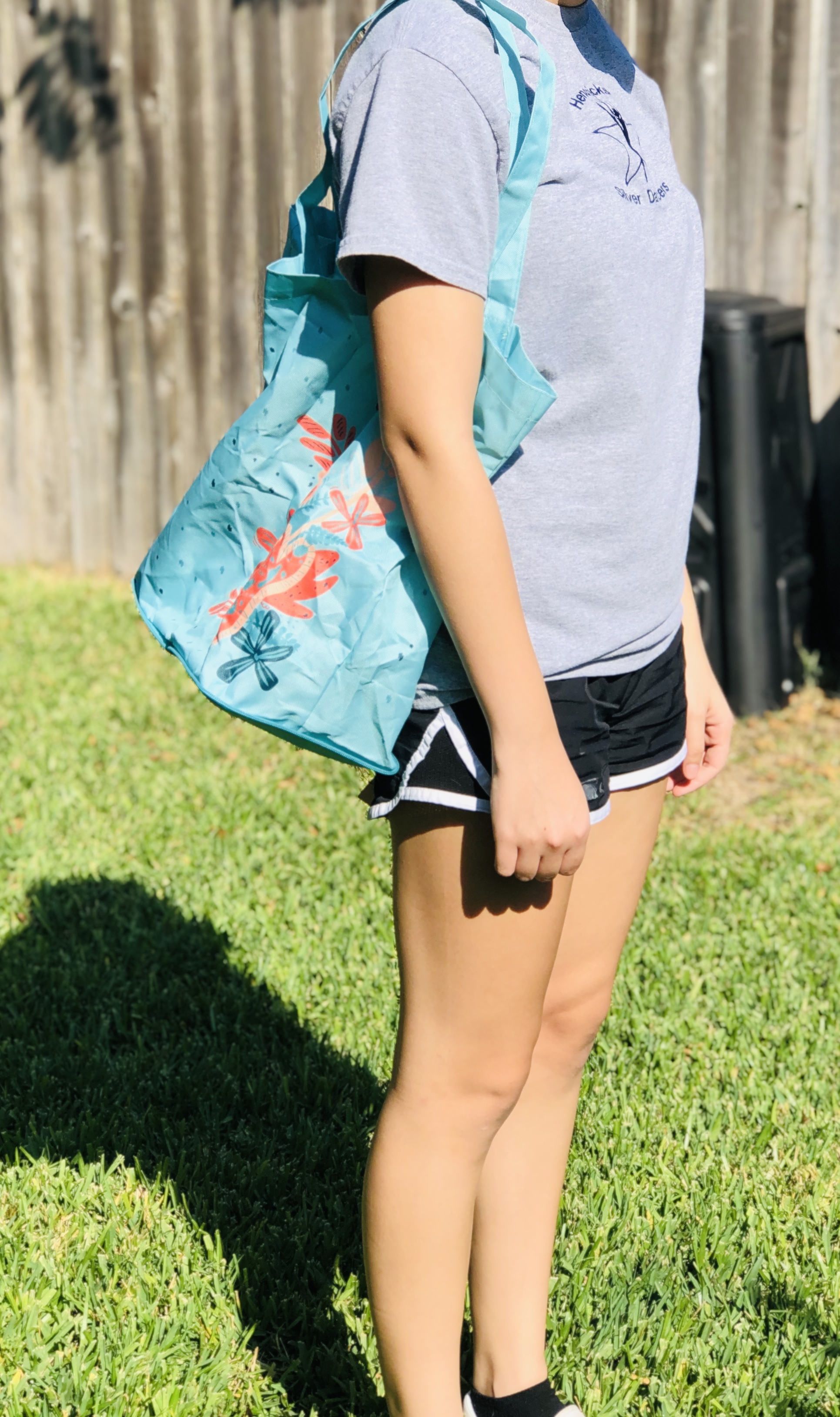 I think this is handy to have on hand, like when shopping at a farmers' market.
The Relax and Radiate Crate was just the thing I needed to help me take my mind off of all the hustle and bustle that came along with the start of the school year. There was a definite theme running through the box as you can see by the complementary colors and repeating floral pattern. AARP and The Girlfriend was also printed on some of the items. I especially liked the pillow cases and tote bag and I am always excited when a book shows up on my doorstep. A deck of cards is something I am happy to have on hand and the other items all fit the theme and goals of the box.
What do you think of the Relax & Radiate box?