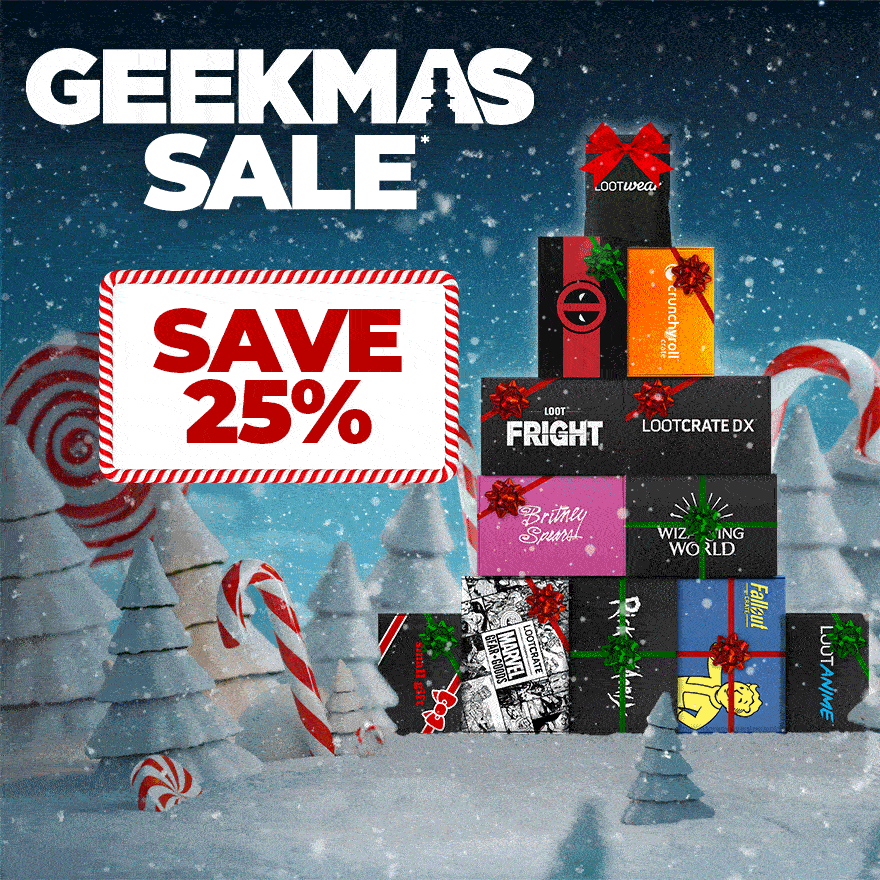 Loot Crate has a new Holiday deal!
Be a holiday hero, give the gift of a surprise every month!

Save 25% on your favorite crates NOW!
Save 25% off! Use this link and use the coupon code GEEKMAS25 at checkout. Ends 12/25.
Save 25% at Loot Crate! *GEEKMAS25 discount code can be applied to new U.S. and international Loot Crate, Loot Crate DX, Marvel Gear + Goods, Deadpool Club Merc, Wizarding World, Rick and Morty Crate, Loot Gaming, Fallout Crate, The Elder Scrolls Crate, WWE Slam Crate, Firefly Cargo Crate, Loot Sci-Fi, Loot Fright, WizKids Games Crate, Loot Anime, Crunchyroll Crate, Hello Kitty and Friends, Britney Spears Crate, and Loot Tees, Loot Wearables, Loot Undies, Loot Socks, Loot For Her, and Universal Monsters Mask Series subscriptions only. Valid while supplies last. Subject to change. Expires 12/25/20 at 11:59pm PT.
Excluded: