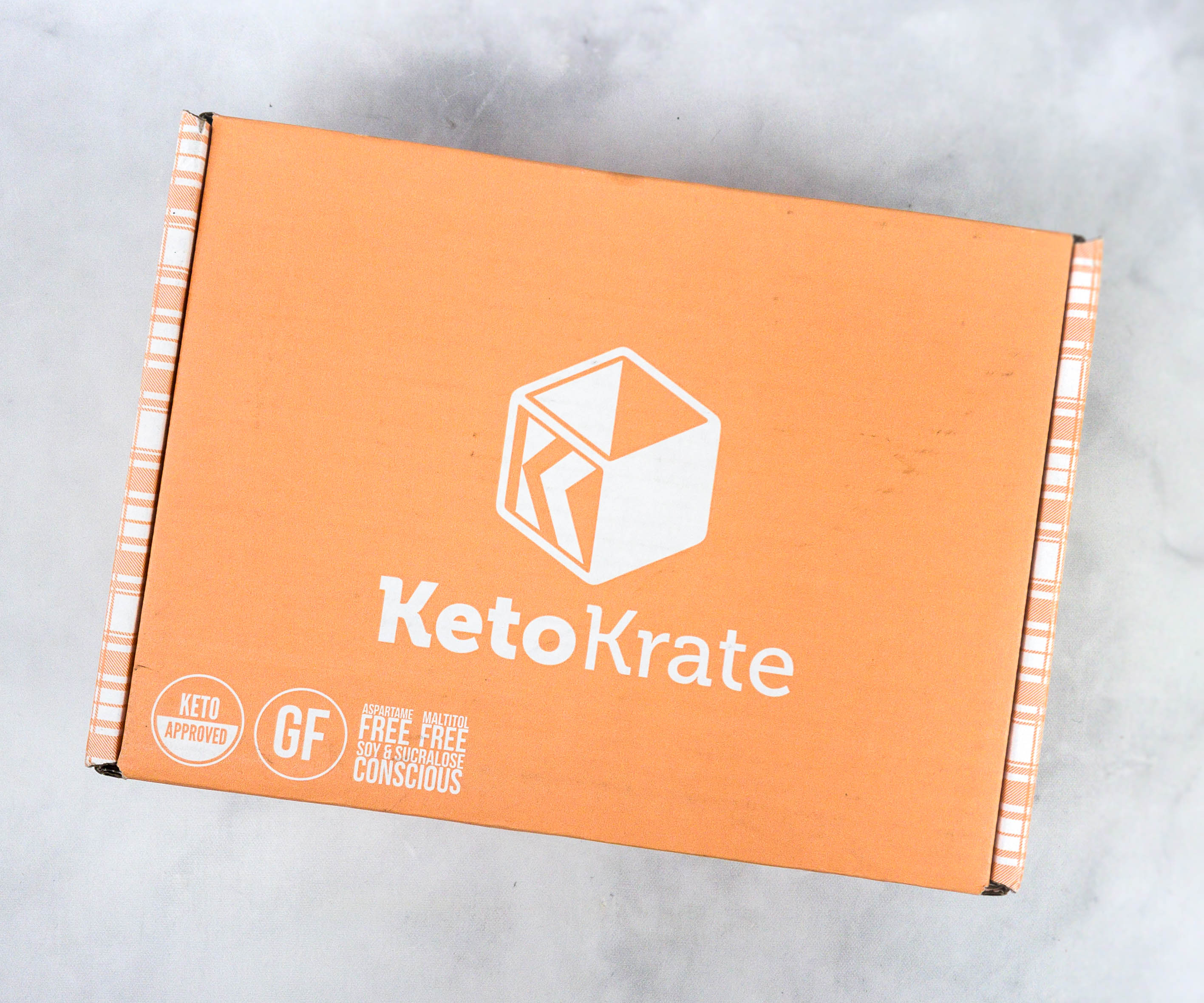 Keto Krate offers a subscription box for those who love keto snacks! Every month, members receive 10+ full-sized keto snacks with less than 5g net carbs per serving, as well as printed insert including keto tips, keto recipes, keto advice, member case studies, and other information to keep you inspired with your keto journey. Members also get VIP access to the members-only KetoShop and Krate.Club. KetoShop is where you can discover and purchase more keto-friendly goodies including past Krates and one-off items. Krate.Club is where you'll find more useful information, discounts, recipes, and more for the current month's KetoKrate! The subscription costs $39.99 a month, plus free shipping.
DEAL: Get $10 off your first Krate! Use coupon code HELLO100FF.
As always, the box is full of low-carb snacks!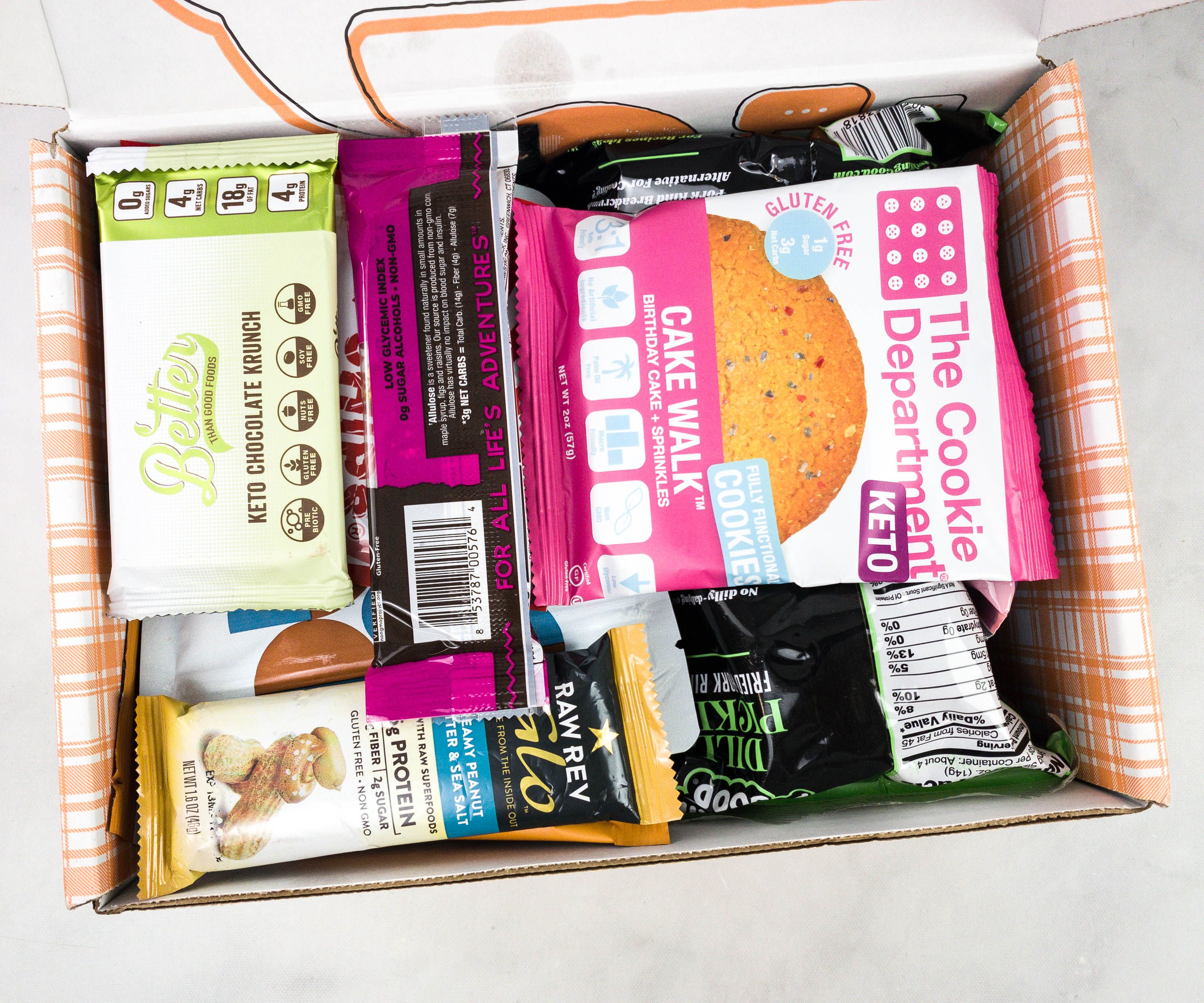 The box has no extra packaging, fillers, or squiggles.
The inner lid of the box contains some positive messages and more information about the snacks they feature.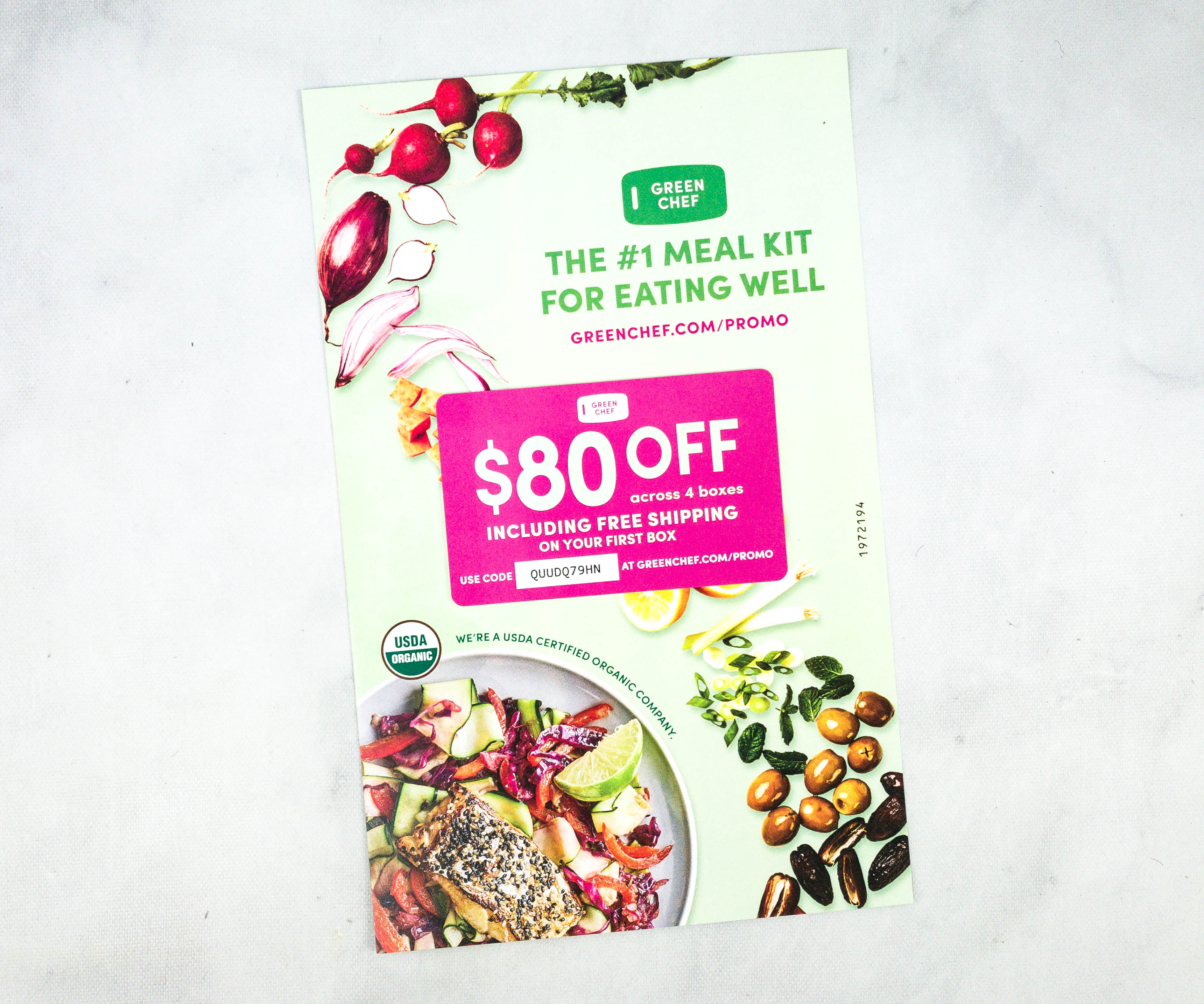 We also received a promotional card from Green Chef, and it includes an $80 off coupon code for orders on their website.
Another promotional card is from Heka Good Food.
At the back is information about the free 7-day Keto Club Membership offer and a 20% off coupon code!
Here's a cute card with Santa and his reindeers on it.
The other side has another cute holiday-themed illustration, and this time it features a cat and a dog napping!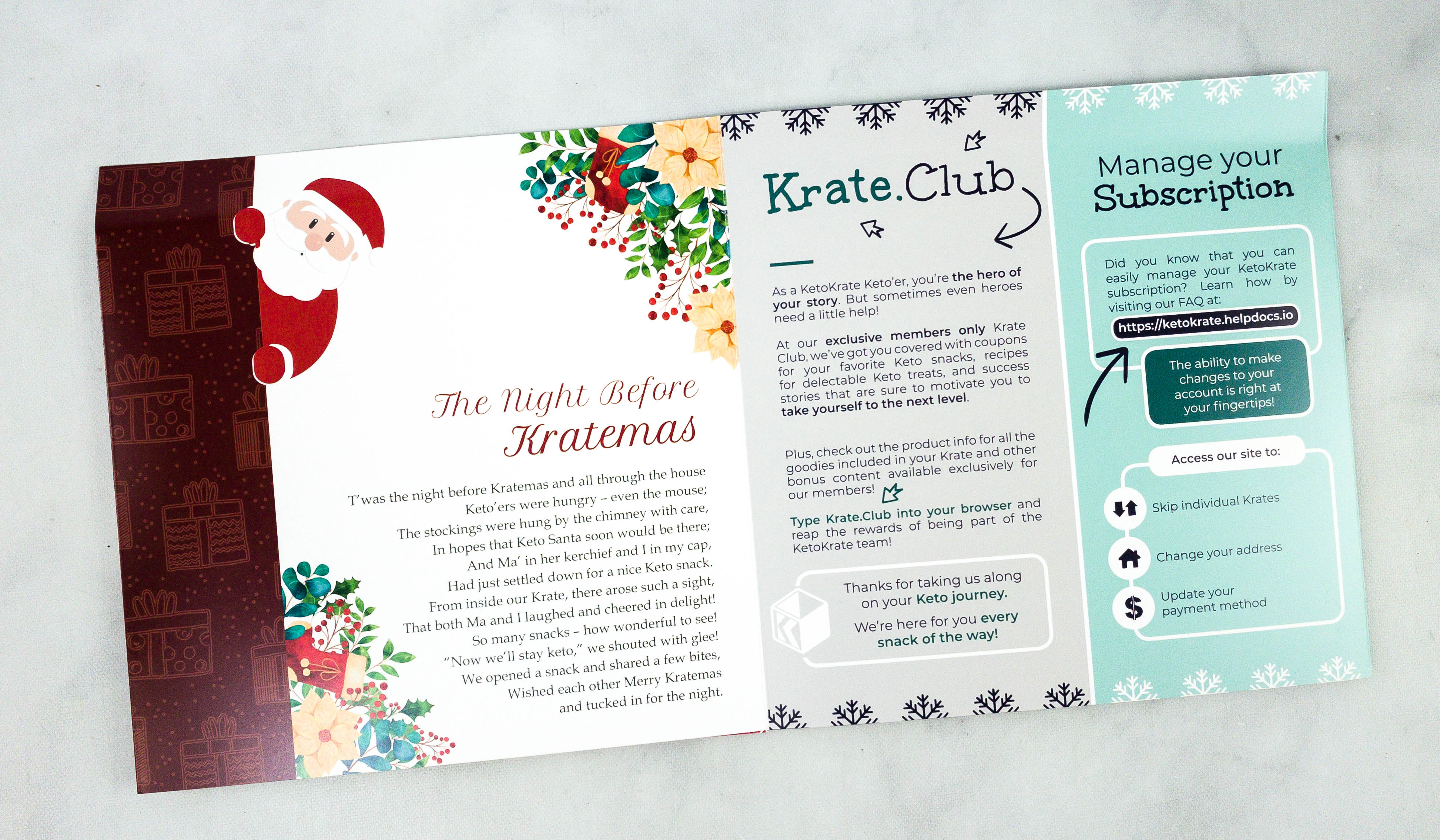 The booklet has instructions on how to manage your subscription.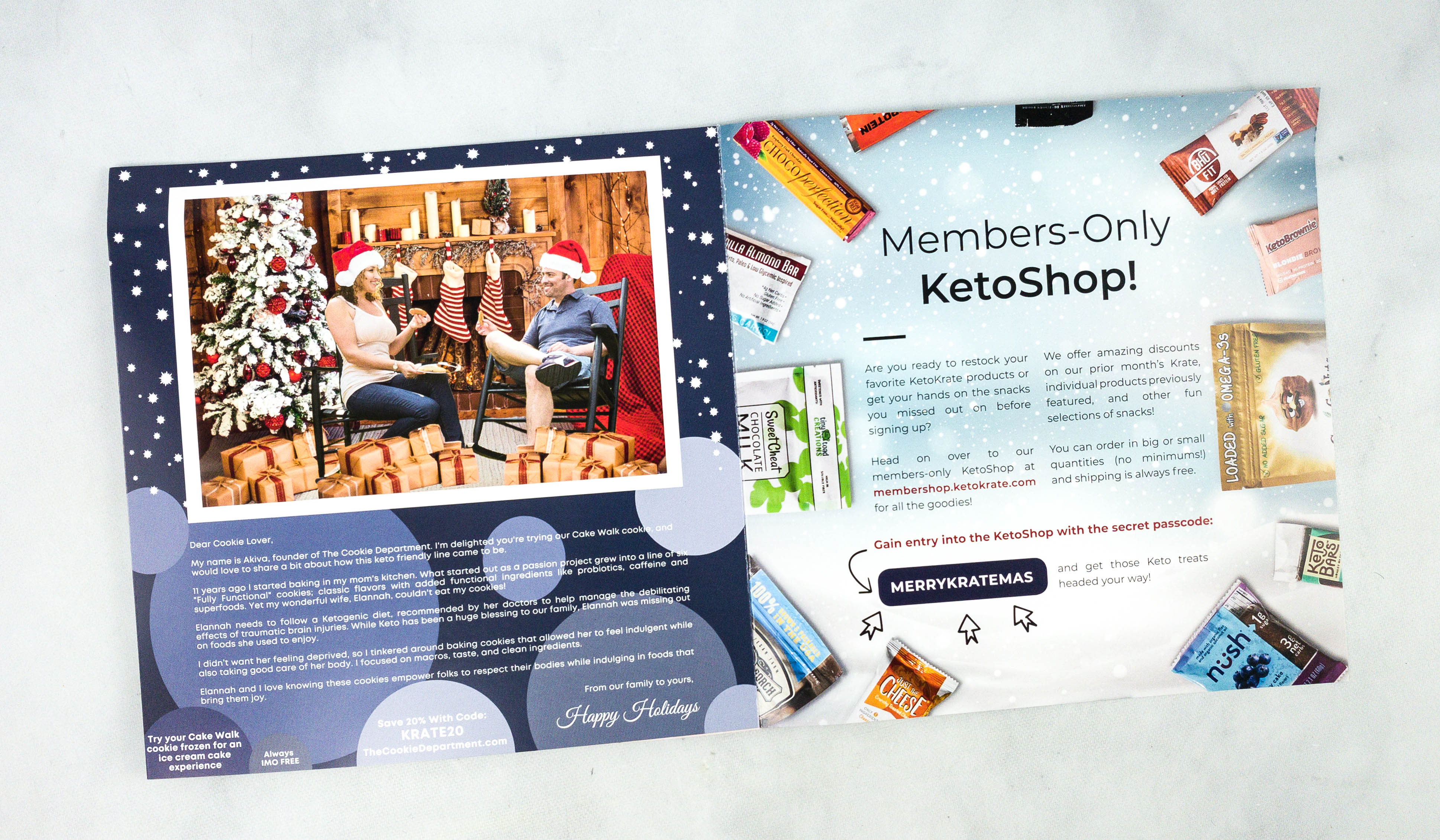 It also shows how members can access the members-only KetoShop!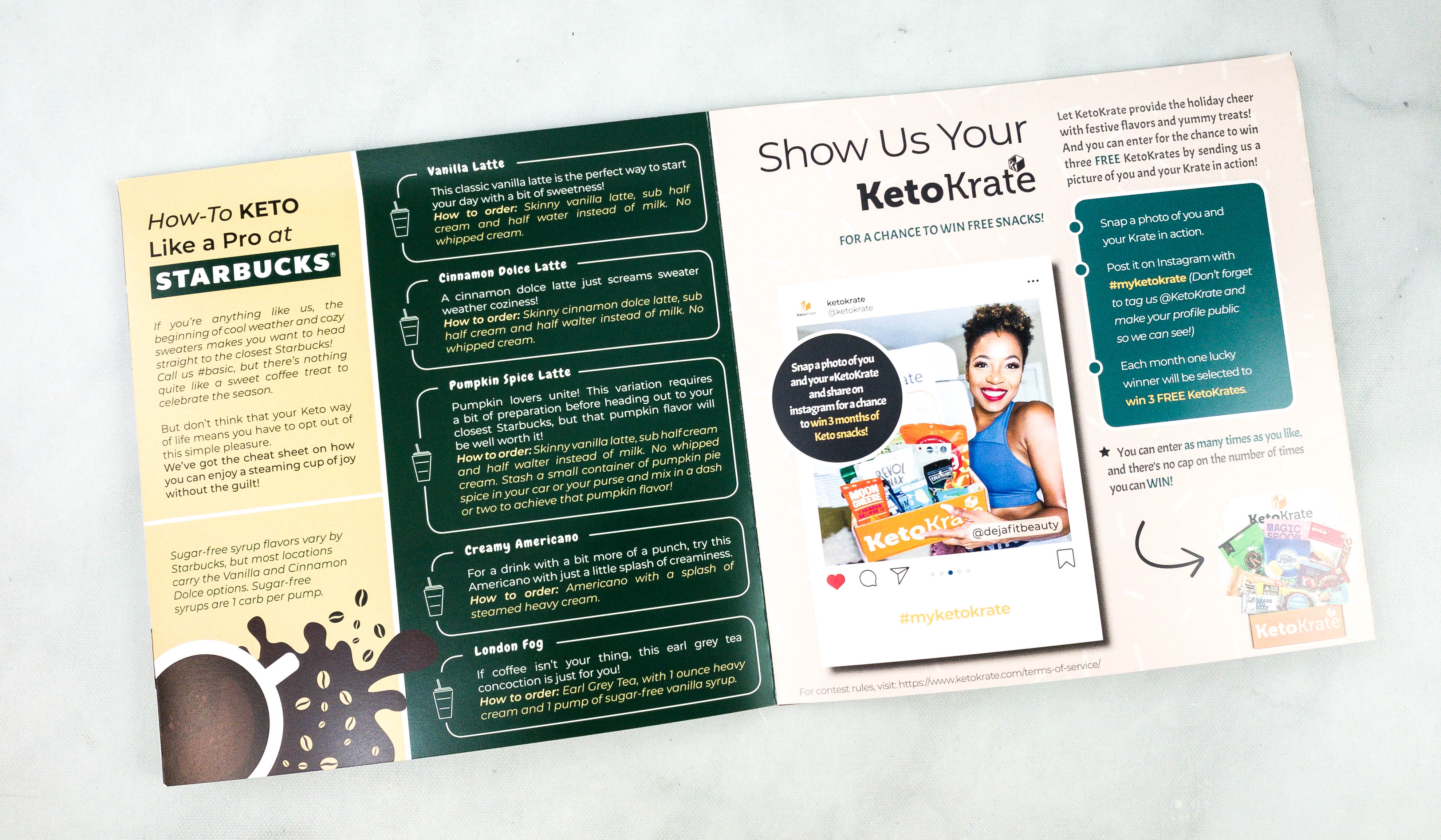 Members get a chance of winning 3 months of Keto Snacks by posting a photo of themselves and their KetoKrate on Instagram.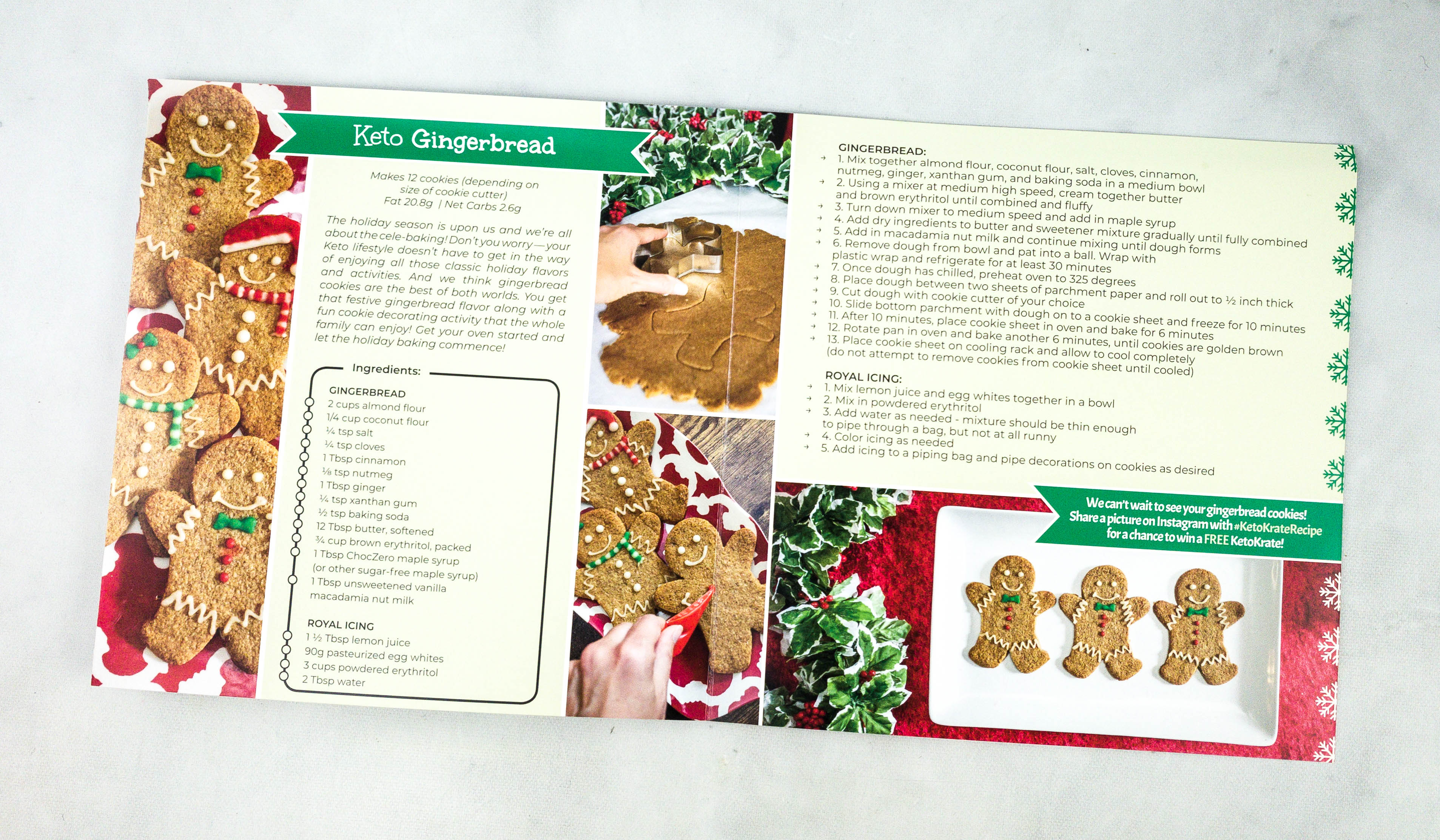 Lastly, a recipe for Keto Gingerbread is listed in this part of the booklet!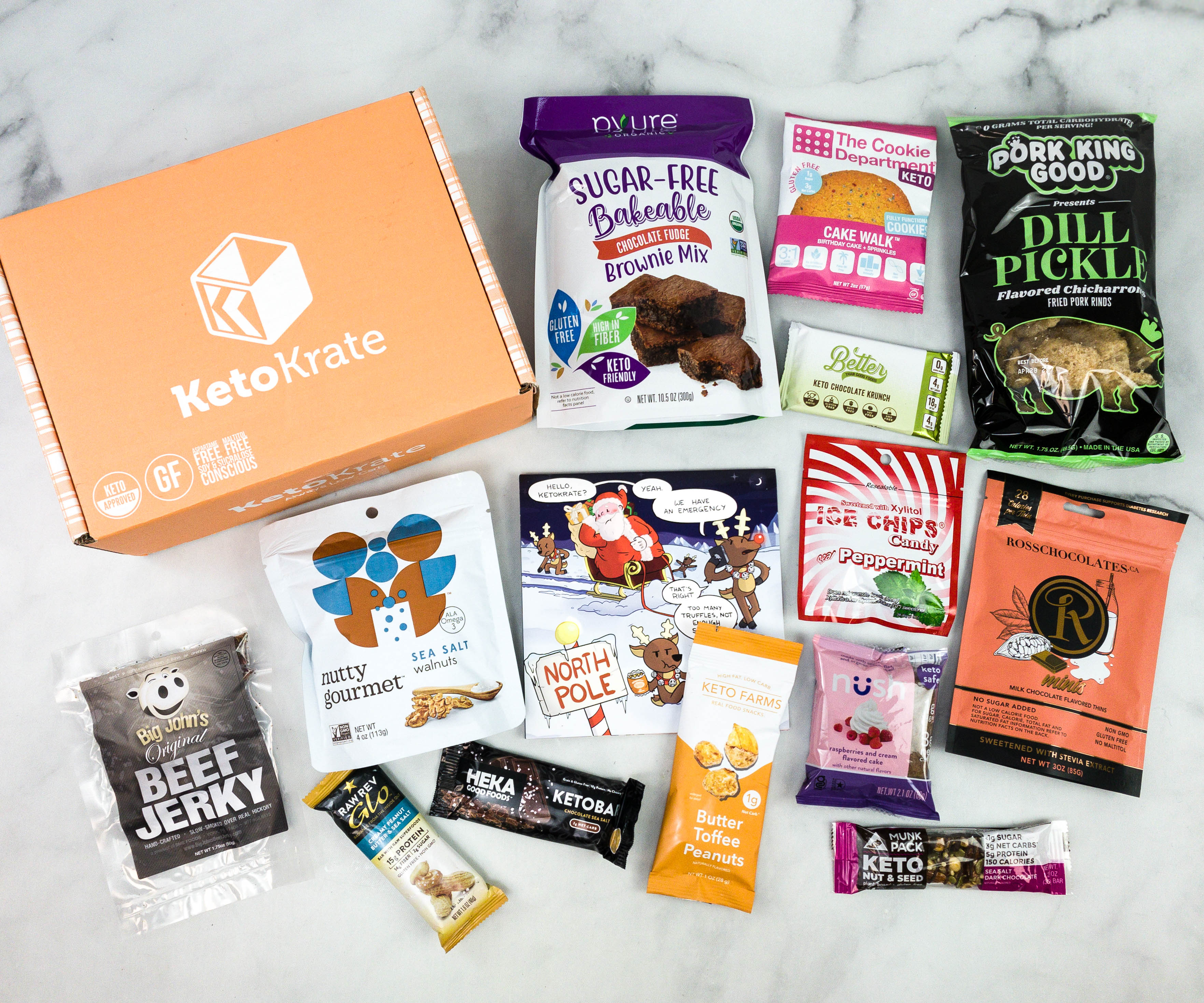 Everything in my box!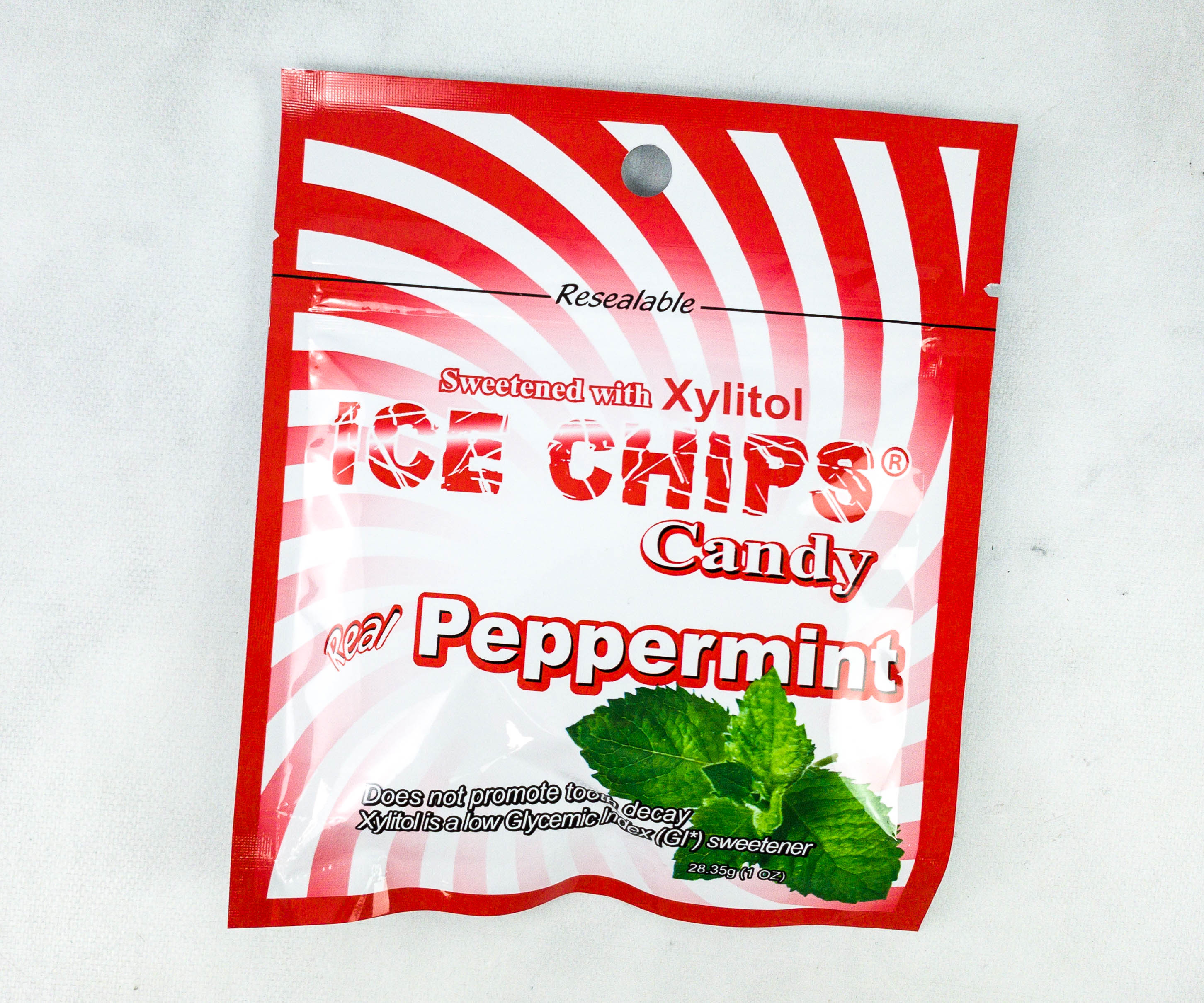 Ice Chips Candy Real Peppermints. These tasty mint candies contain real peppermint and are naturally sweetened using xylitol, a low glycemic index sweetener. They were packed in a resealable pack that's perfect to bring on the go to keep my mouth fresh all the time.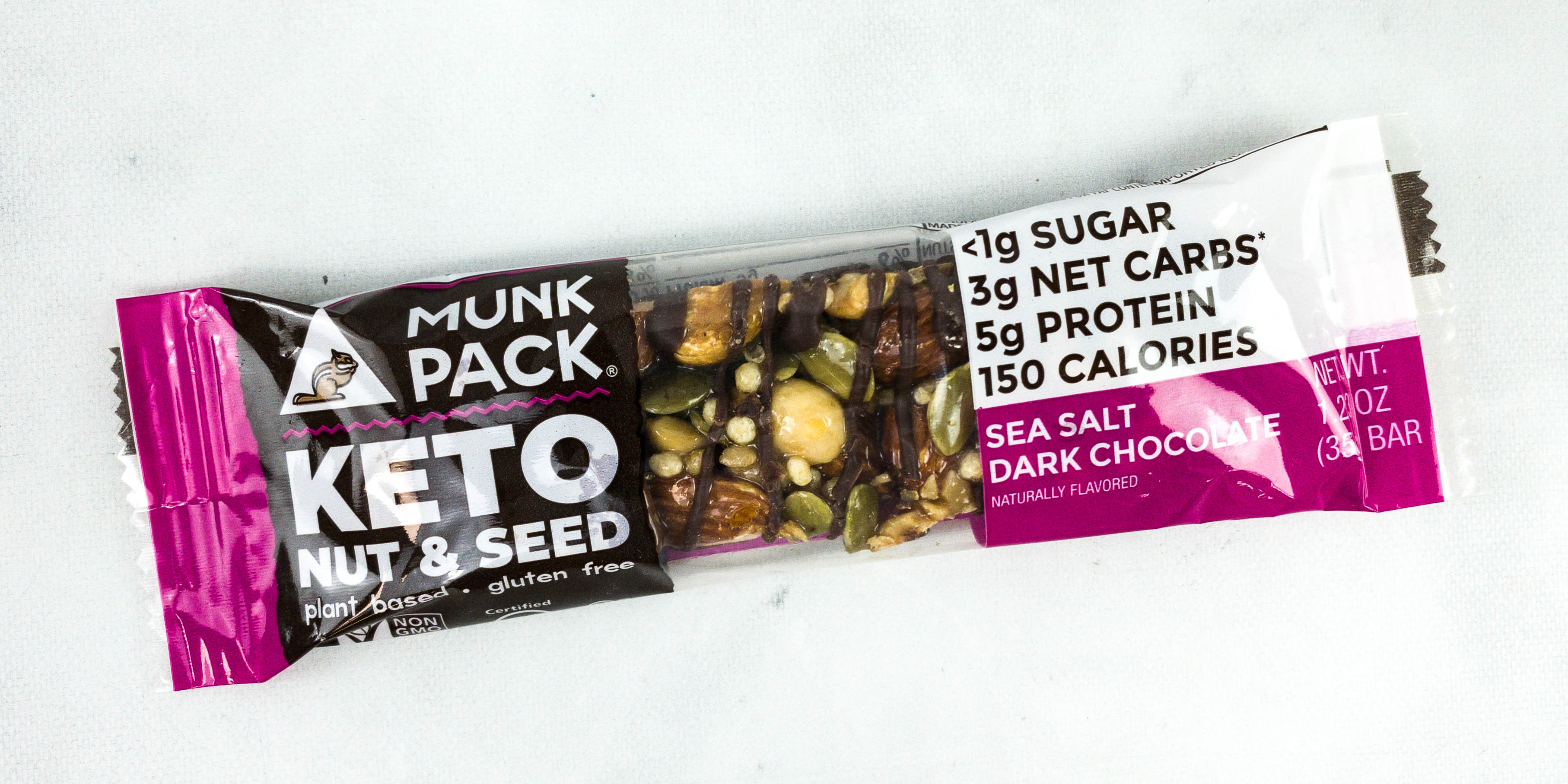 Munk Pack Keto Nut & Seed ($2.08) This keto-friendly snack bar features a nice combination of sweet and salty flavors. The sea salt complements the dark chocolate well, plus the nut and seeds add a delightful texture to every bite! Another thing I like about it that it's filling and it keeps my tummy full until my next meal.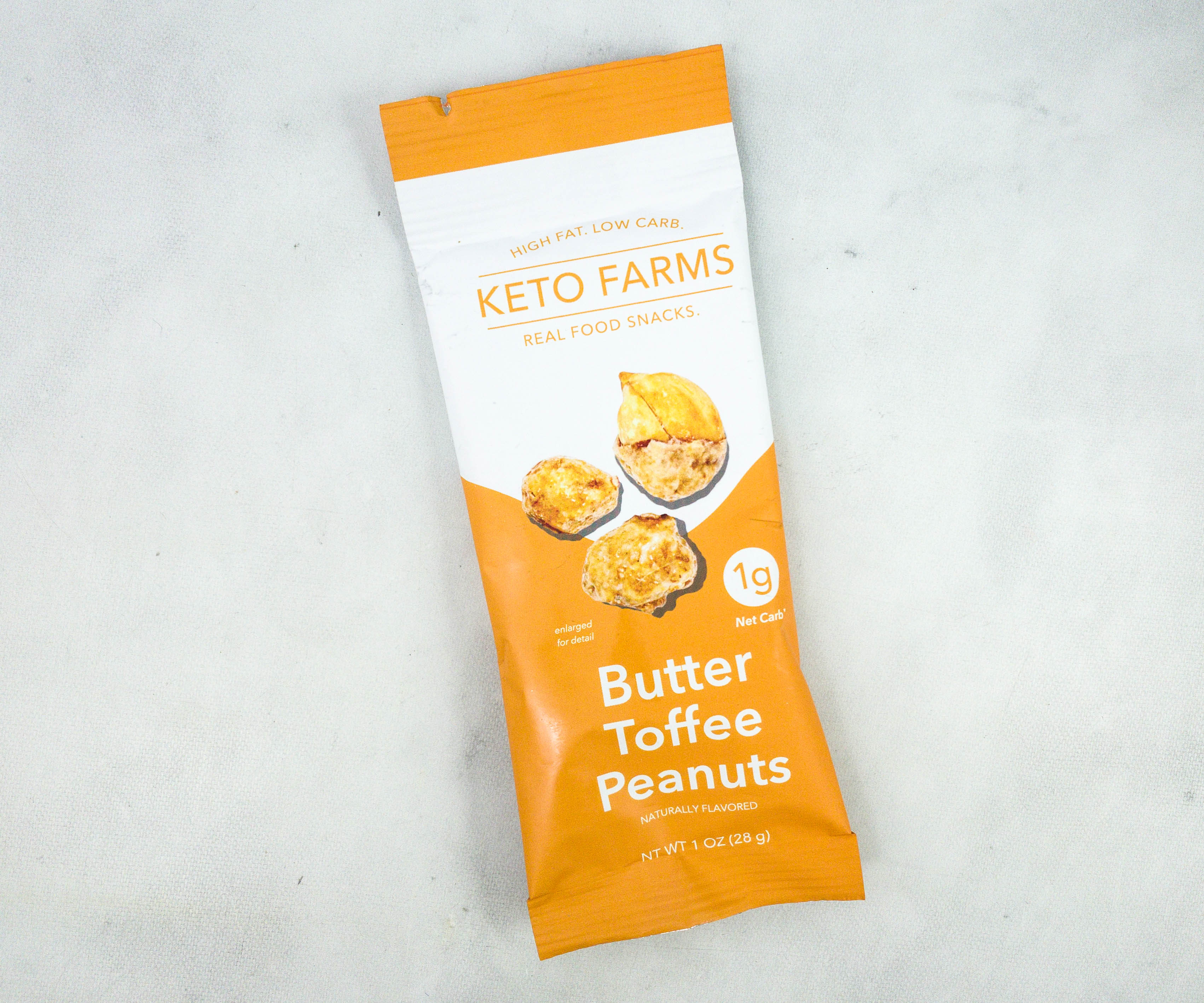 Keto Farms Butter Toffee Peanuts. These gourmet peanuts coasted with butter and vanilla make a nice and guilt-free alternative to regular candy to fulfill sweet tooth cravings. Each piece was crunchy and flavorful! I enjoyed it as is but it also makes a nice topping for keto-friendly desserts.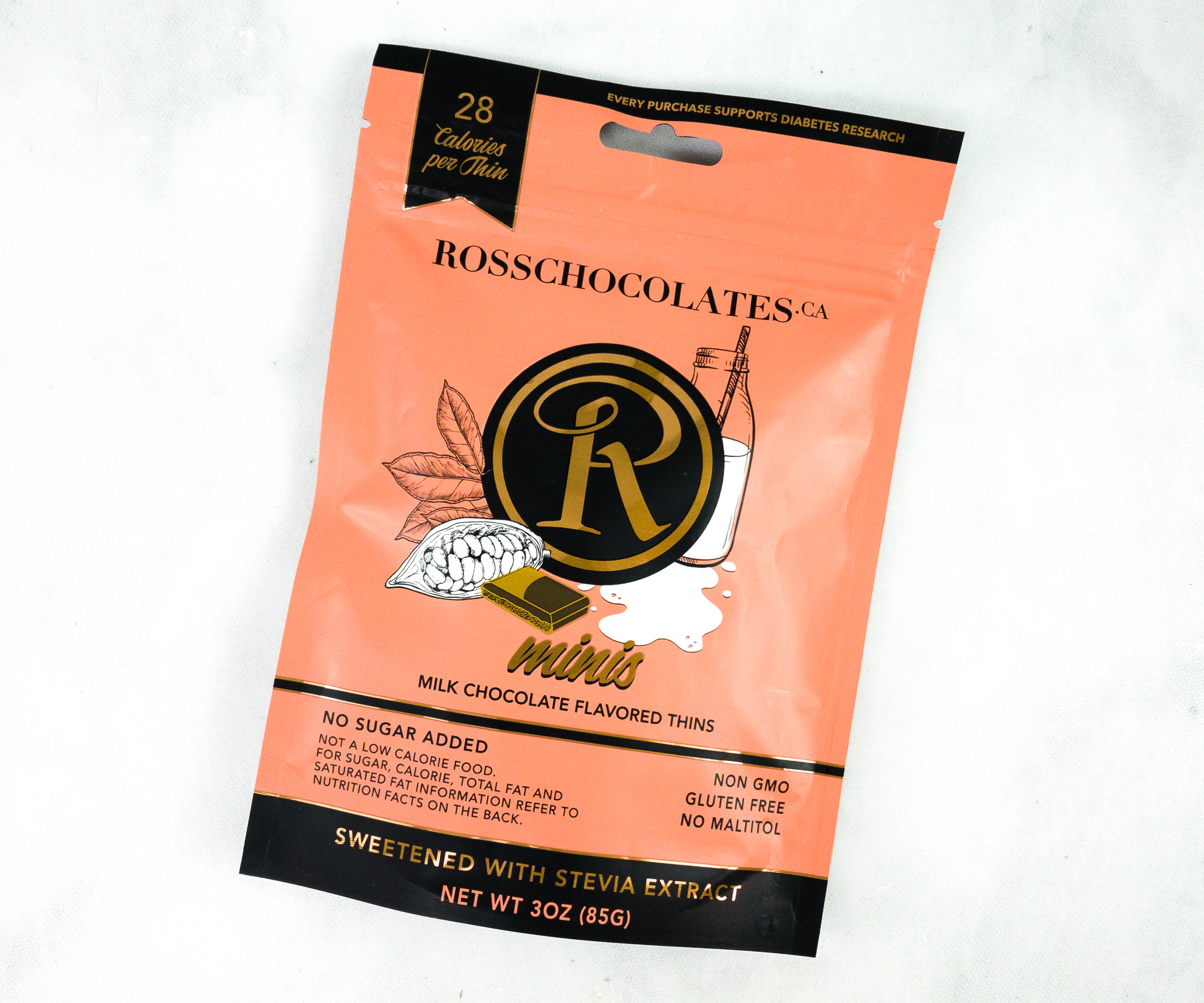 Ross Chocolates Minis ($59.99) Here's another delicious keto treat to curb sweet tooth cravings! It's a pack of milk chocolate thins, with a smooth and creamy mouthfeel. They were also sweet, and I loved that they don't have a bitter after taste. Instead of regular sugar, it was sweetened using stevia!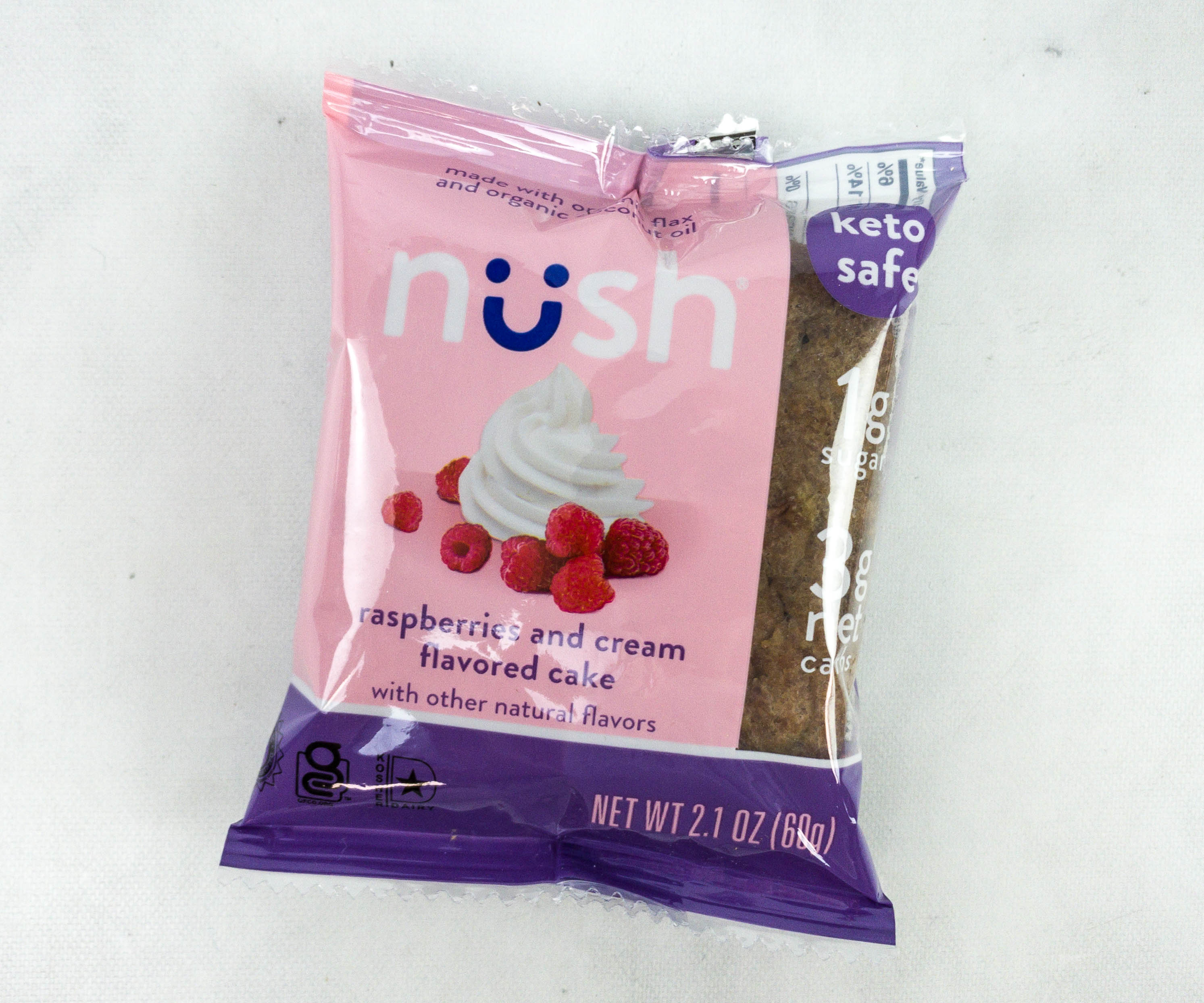 Nush Raspberries and Cream Flavored Cake ($2.99) Raspberries and cream make a great pair and an excellent choice of flavors for a cake. This raspberries and cream flavored keto-friendly cake didn't disappoint, and it was so soft, moist, and flavorful!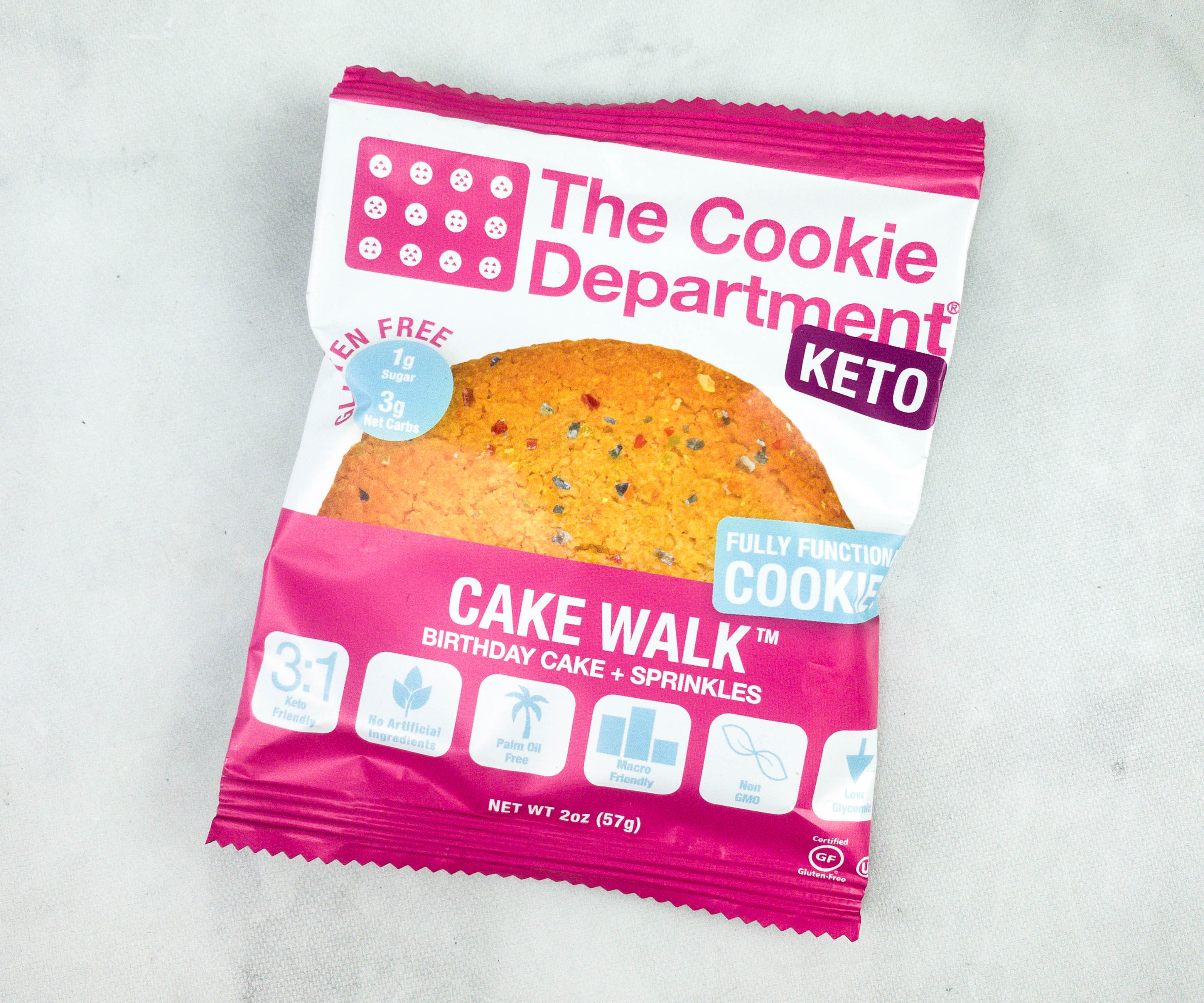 The Cookie Department Keto Cake Walk ($2.76) This keto-friendly, gluten-free cookie is birthday cake flavored, including the yummy sprinkles! It has a perfectly moist texture so I really couldn't ask for more. Also, it's low in sugar, low in carbs, and doesn't use artificial ingredients.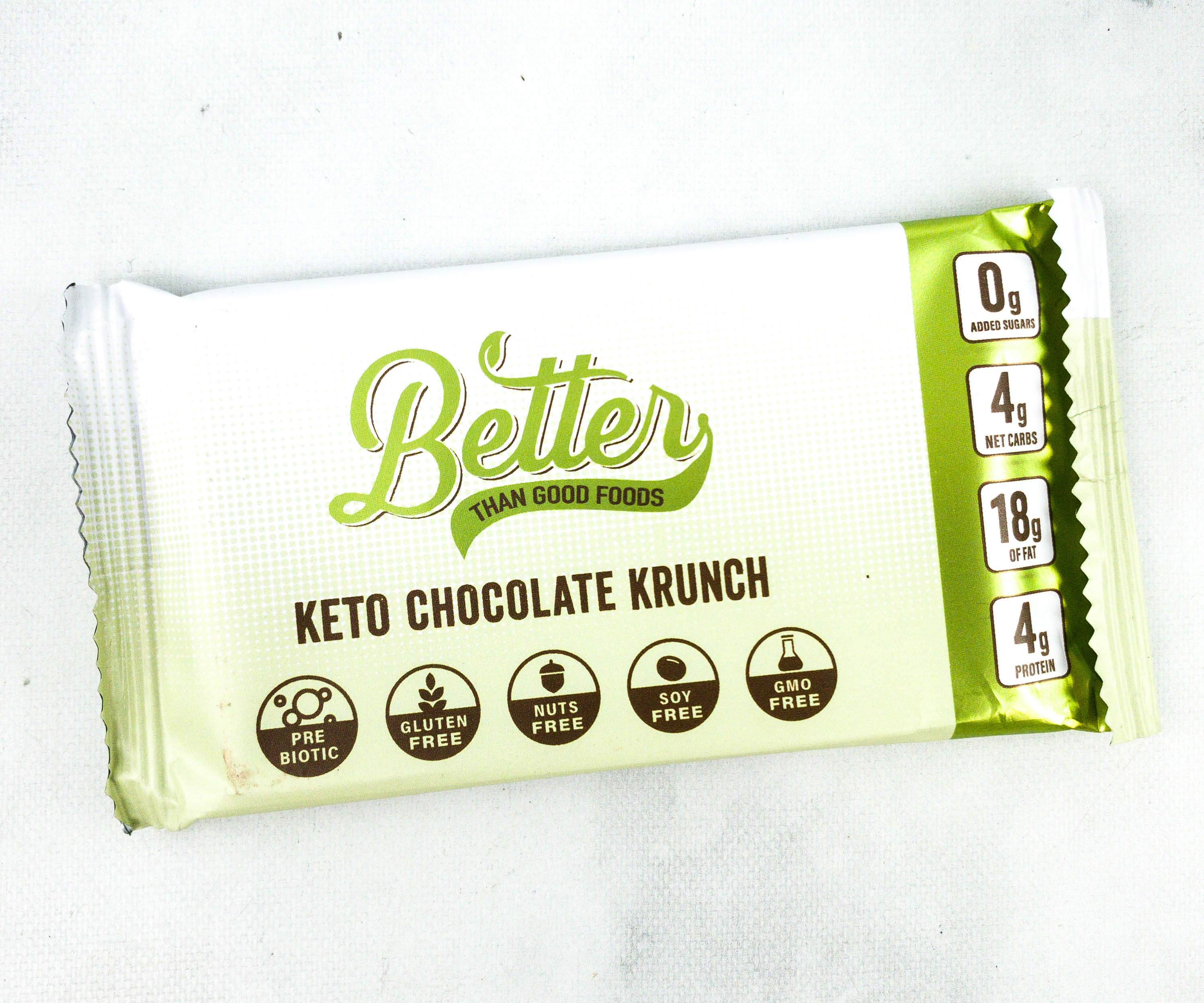 Better Than Good Foods Keto Chocolate Krunch. This pack of ketogenic chocolate is a perfect snack on the go. It's made from fair trade cocoa beans processed into cocoa butter, and it's also infused with prebiotics with gut health benefits and high fiber content. It left my tummy full and my taste buds satisfied!
Heka Good Foods Ketobar Chocolate Sea Salt ($3.50) Here's another keto chocolate treat in my box! It combines the goodness of chocolate and sea salt, and I just love that it's not too sweet. The sea salt also gave an excellent balance to its taste.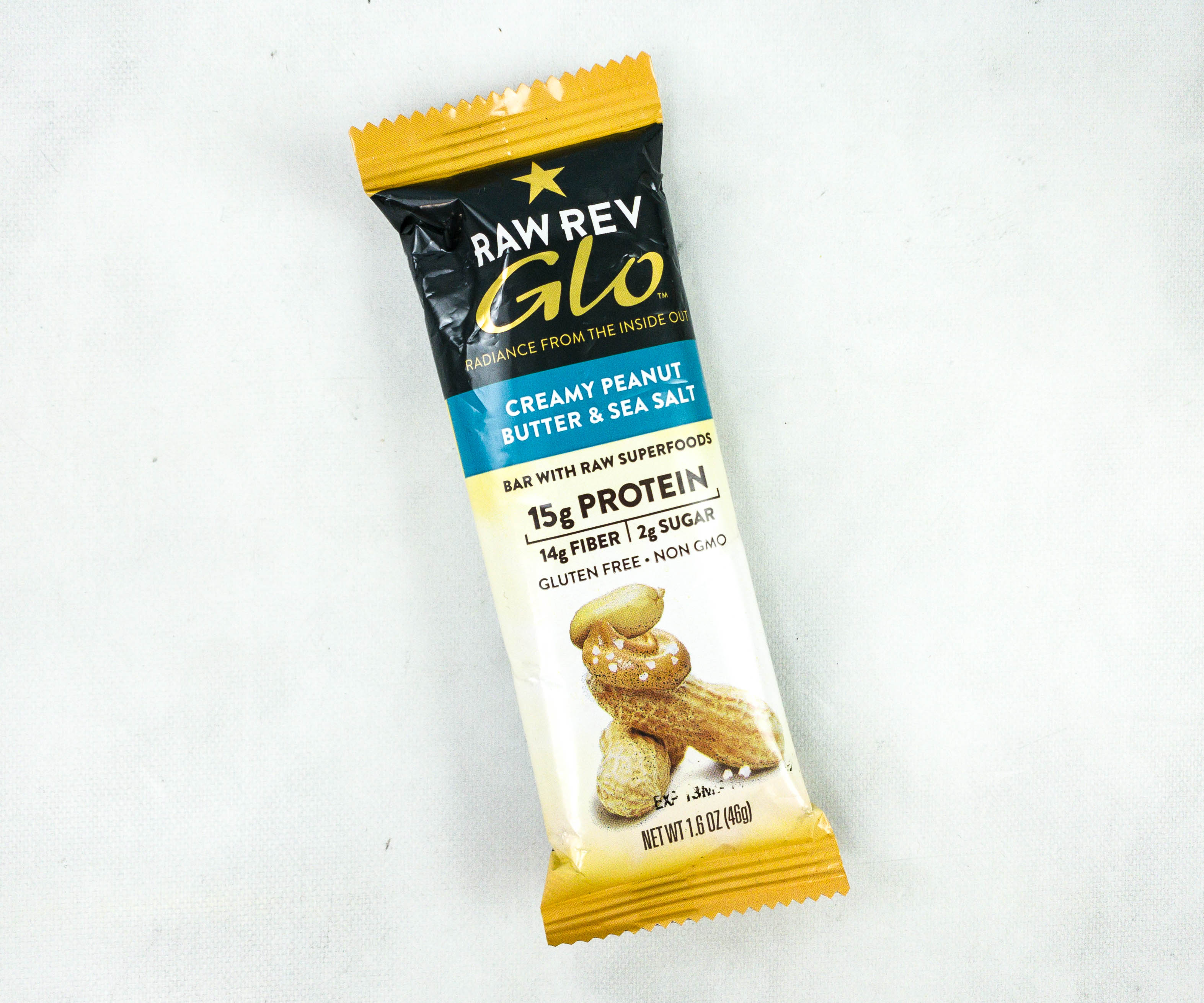 Raw Rev Glo Creamy Peanut Butter & Sea Salt ($2.50) Here's a keto-friendly snack for peanut butter lovers! The snack bar is loaded with protein and fiber from plant-based ingredients, but only has 2 grams of sugar. Each bite was chewy and nutty, and it's also filling!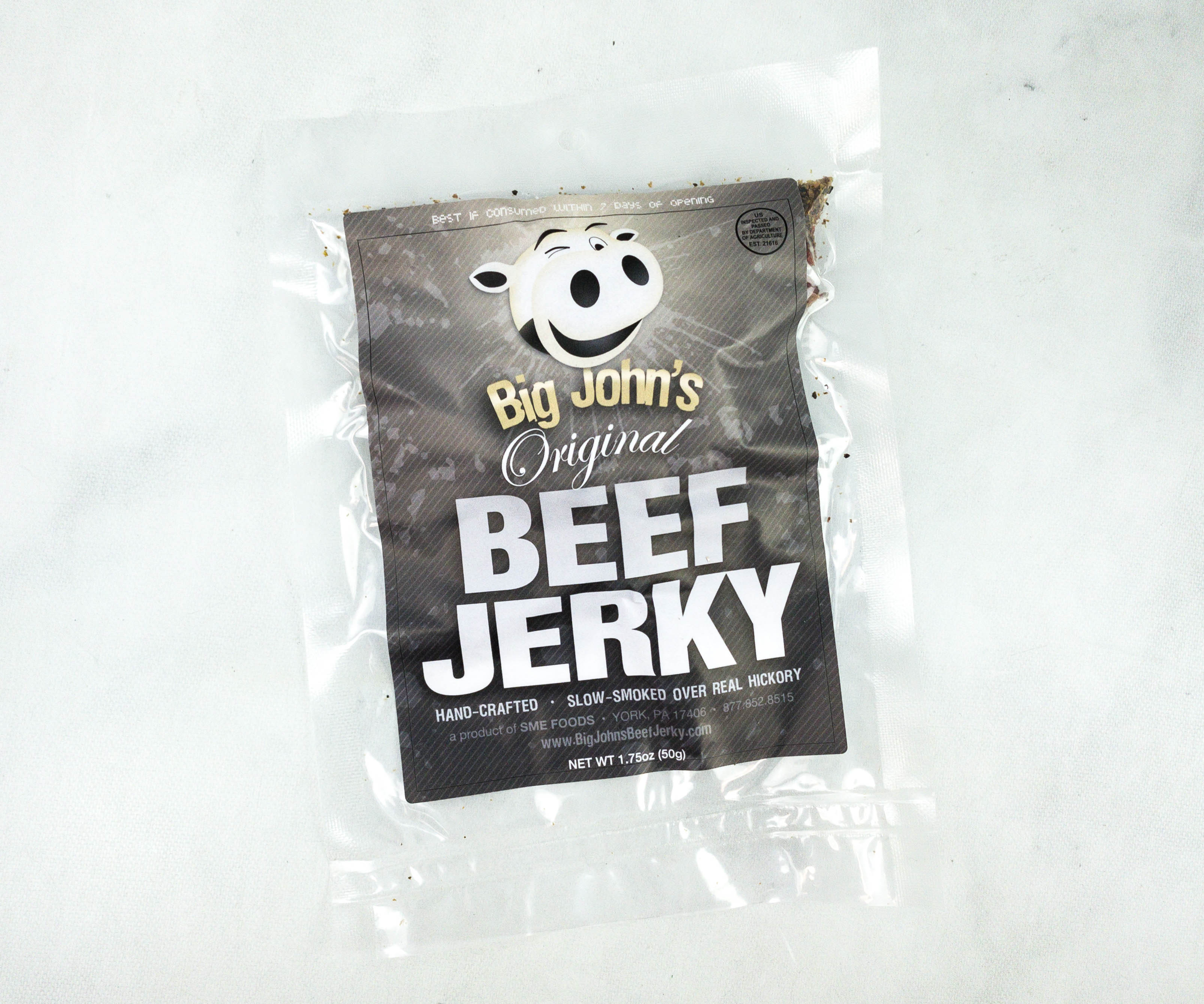 Big John's Original Beef Jerky ($3.30) One of the few savory snacks I received this month is this pack of handcrafted beef jerky. These beef strips are rich in flavor and their texture is also great.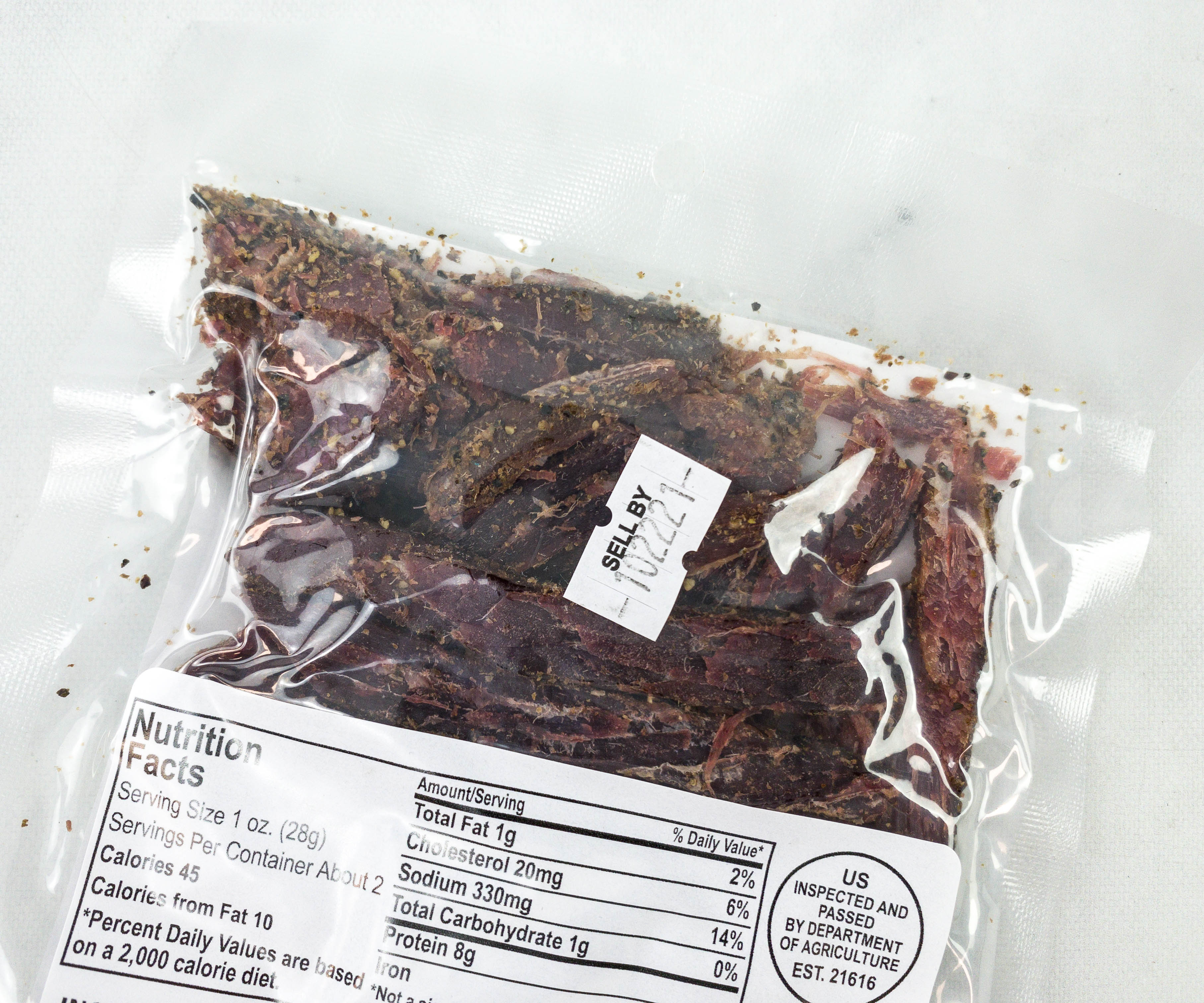 I love that they are not that dry, so each bite was really satisfying.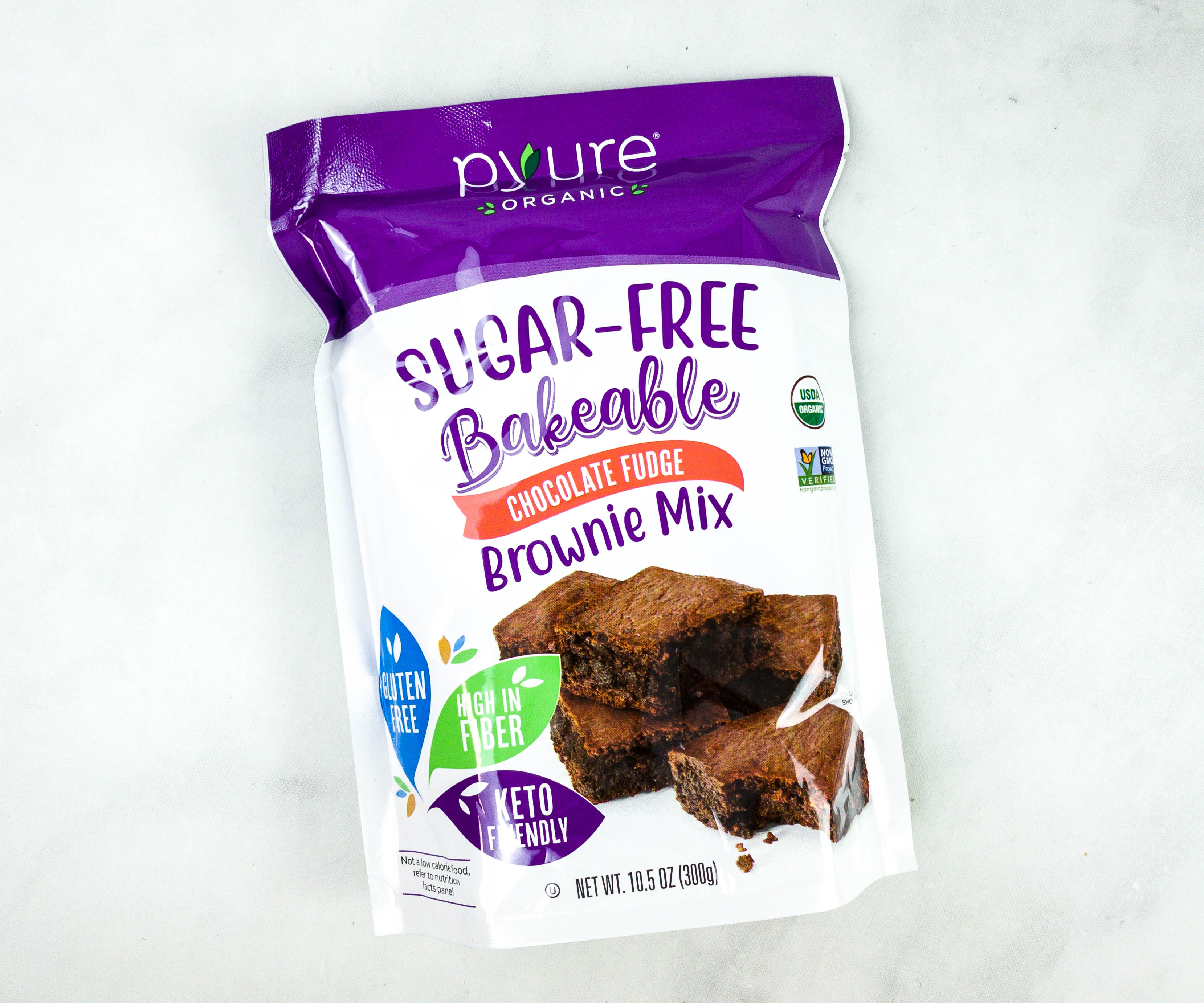 Pyure Organics Sugar-Free Bakeable Chocolate Fudge ($9.99) It's a pack of low carb brownie mix that's quick and easy to prepare! All you need to do is to add egg (or flax egg for vegans), oil, and water. It comes out fudgy and gooey, making it ideal to pair with a tall glass of keto-friendly milk. The mix is also sugar-free and gluten-free!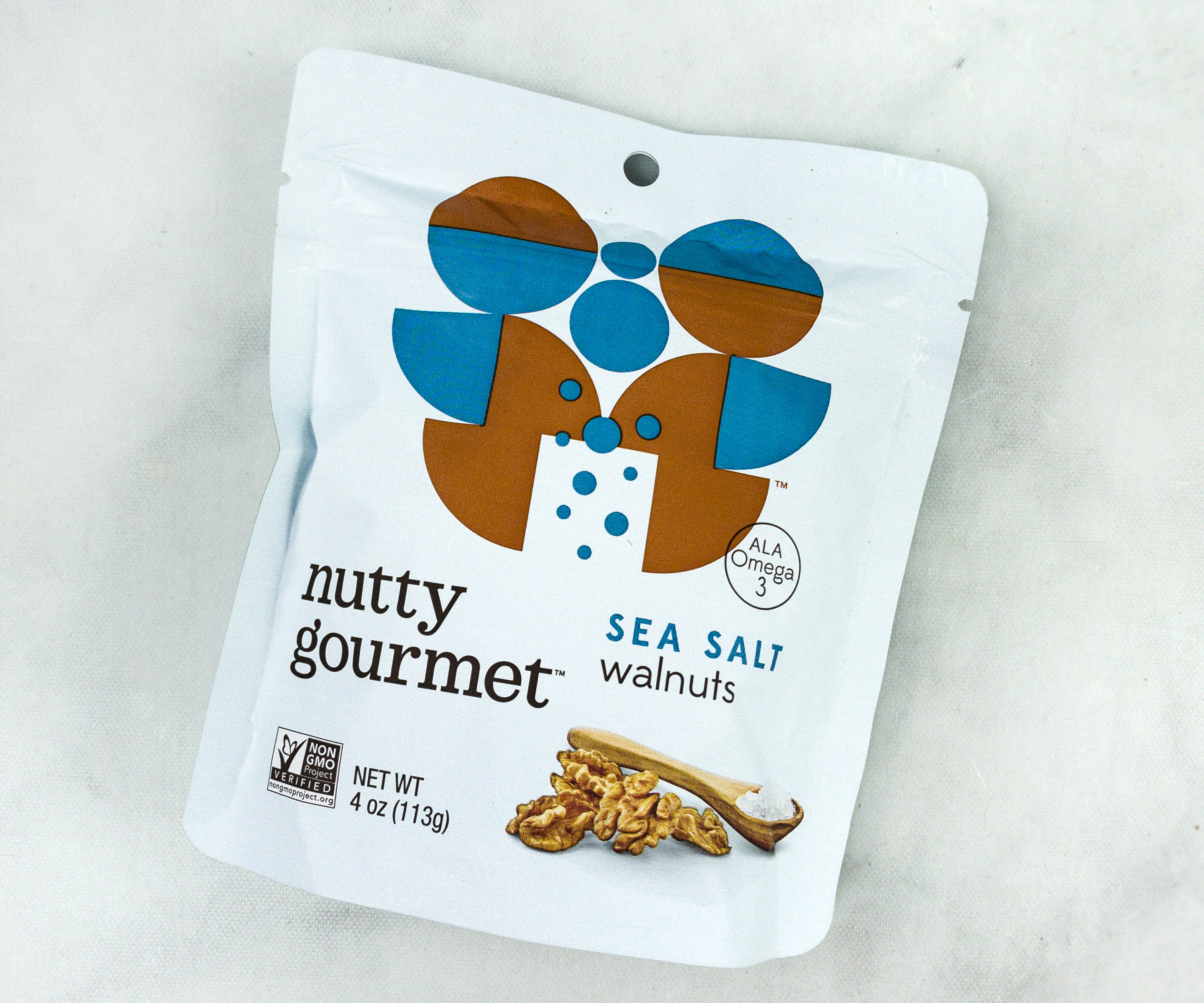 Nutty Gourmet Sea Salt Walnuts ($5) I really can't resist these delectable walnut pieces. They have a hint of sea salt and the earthy flavor indeed makes this pack an enjoyable one. Another thing to love about this snack is that it's rich in omega 3!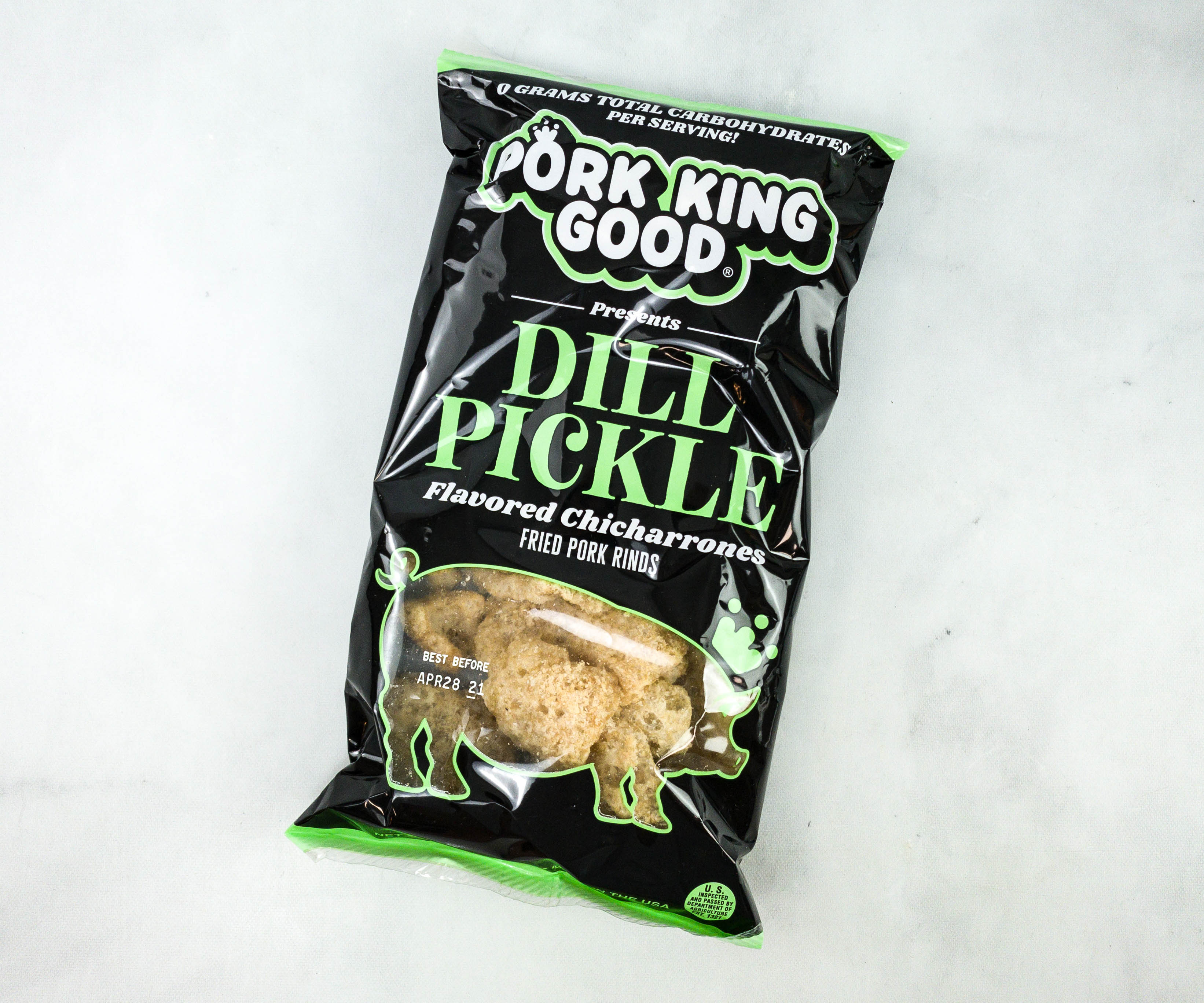 Pork King Good Dill Pickle Flavored Chicharrones ($3.50) These chicharrones or fried pork rinds have a perfect crunch. They are infused with a delicious pickle flavor that gives each bite a touch of tartness. Plus, it doesn't contain carbohydrates! Such a guilt free snack for a movie night!
KetoKrate sends some of the best ketogenic snacks in every box, and this month's box isn't an exception. It was dominated by sweet and chocolatey snacks, from snack bars to cookies and more. If I have to choose a favorite, it would be the chocolate sea salt bar. It tastes clean and I think they achieved the right balance of salty and sweet in this one. The raspberries and cream cake comes in a close second. It was a perfect afternoon pick me up! The rest of the snacks are also pretty good. All in all, this makes a nice way to discover new guilt-free, low carb snacks, whether for keto dieting newbies or for those who are already dieting for a long time. Another interesting perk for members is their exclusive shop where you can find even more keto snacks!
What do you think of the KetoKrate box?