Brick Loot is a monthly subscription box filled with LEGO-compatible items, bricks, and brick building accessories for LEGO fans. Every themed Brick Loot box is filled with 4-8 items that were handpicked by Brick specialists who scour the world for the newest and coolest products for you to collect. Usually, you can expect a custom mini-fig, two or more custom builds, and lighting or other customization products. A monthly box is $27.28, with discounts for longer subscription plans.
DEAL: Use code HELLO15 to save 15% on your entire subscription! OR use code KIDCEO to save $5 on your first box!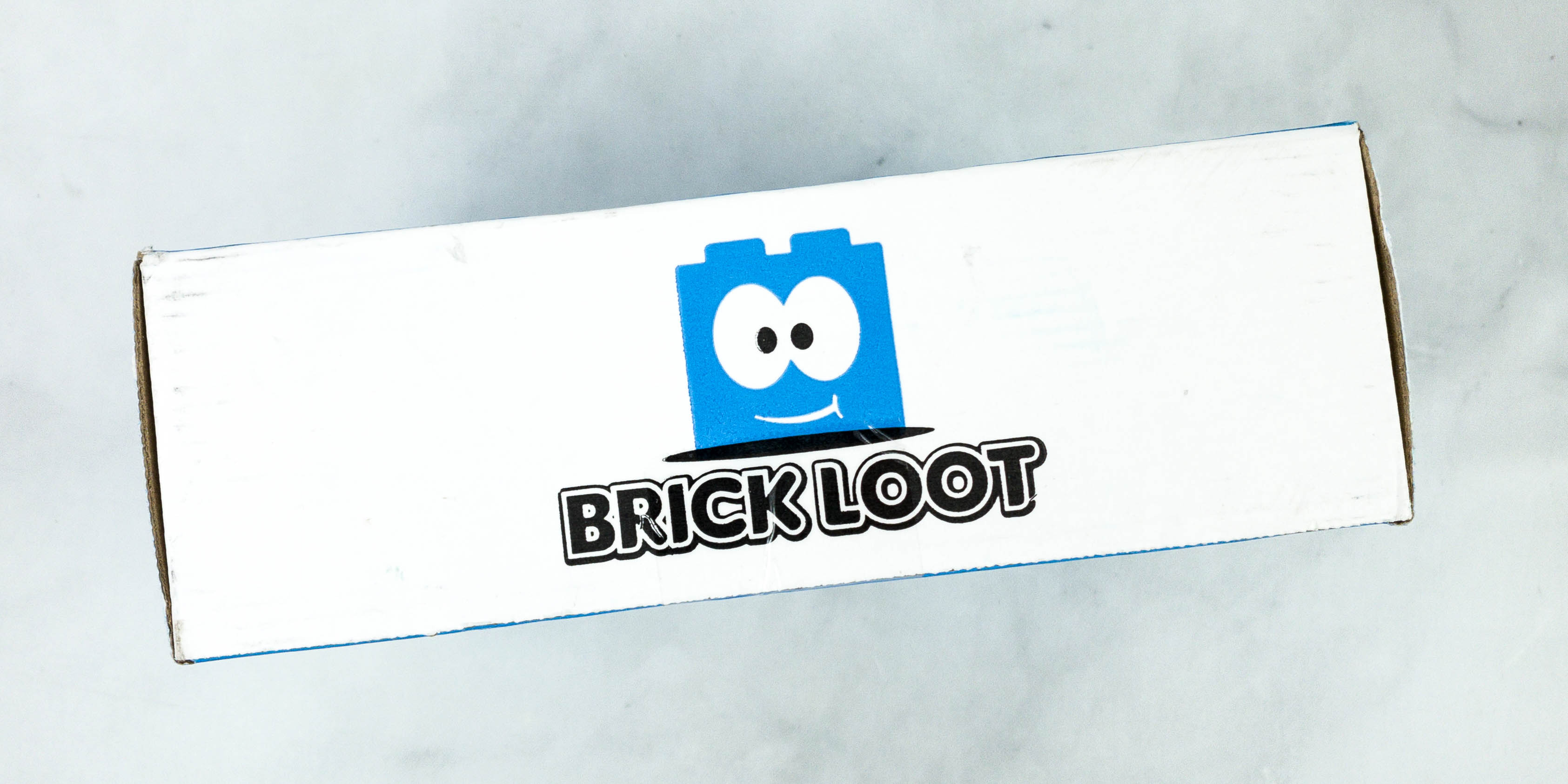 The box arrived in perfect condition.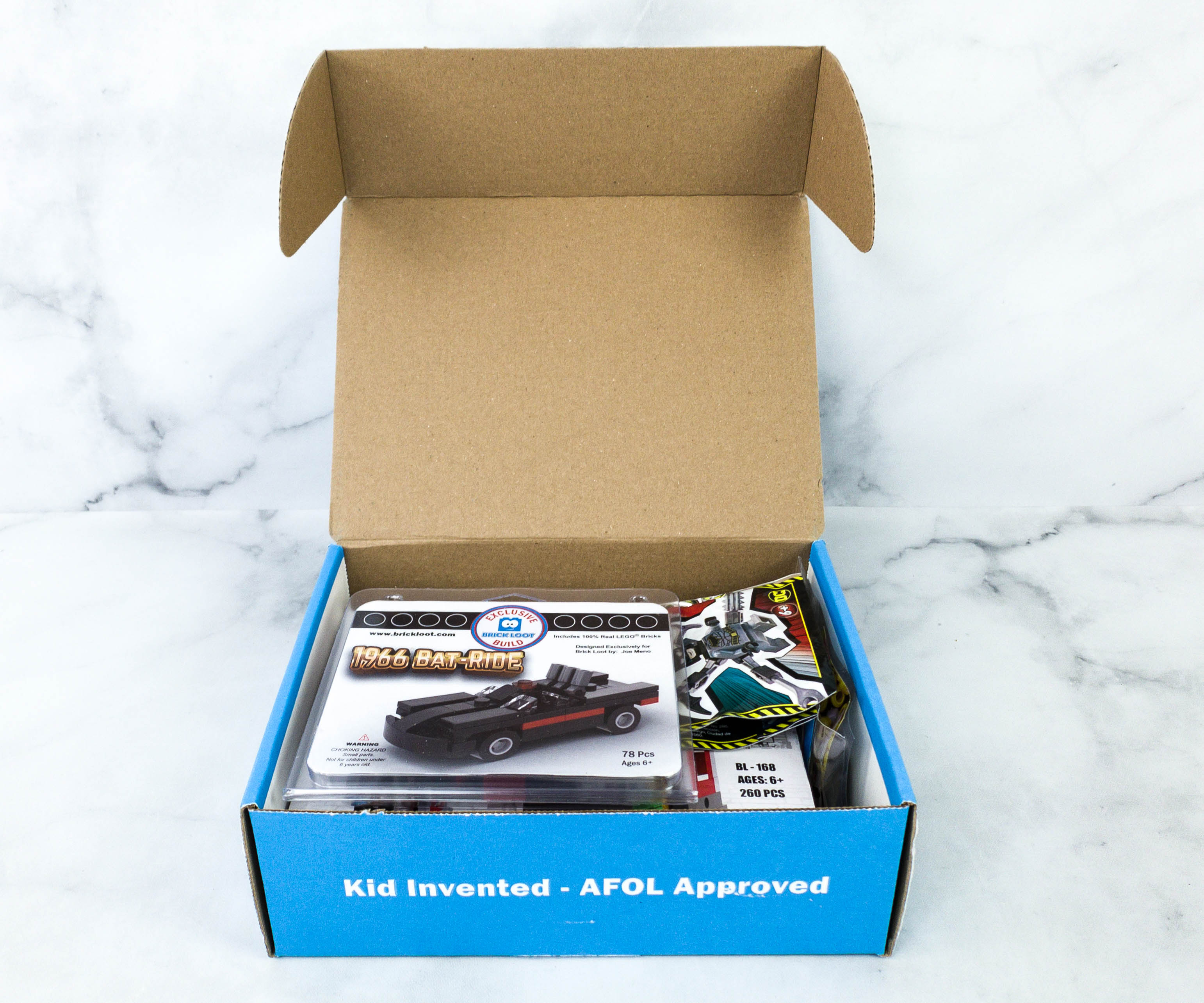 All the items came in their original packaging.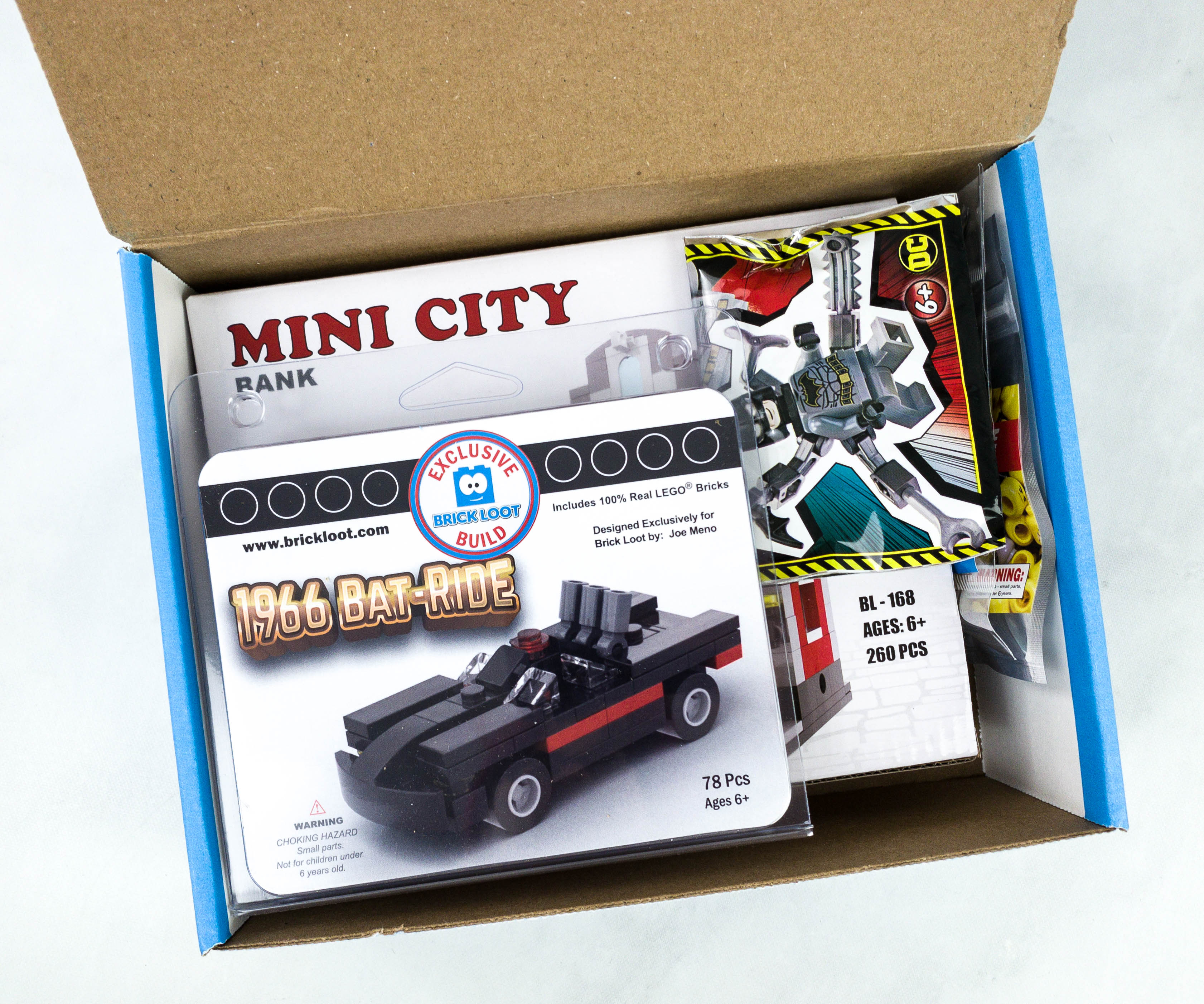 There are no fillers and extra packing materials but everything arrived in good condition.
This card contains a cute illustrations about the history of Brick Loot!
This month's theme is BAT DETECTIVE!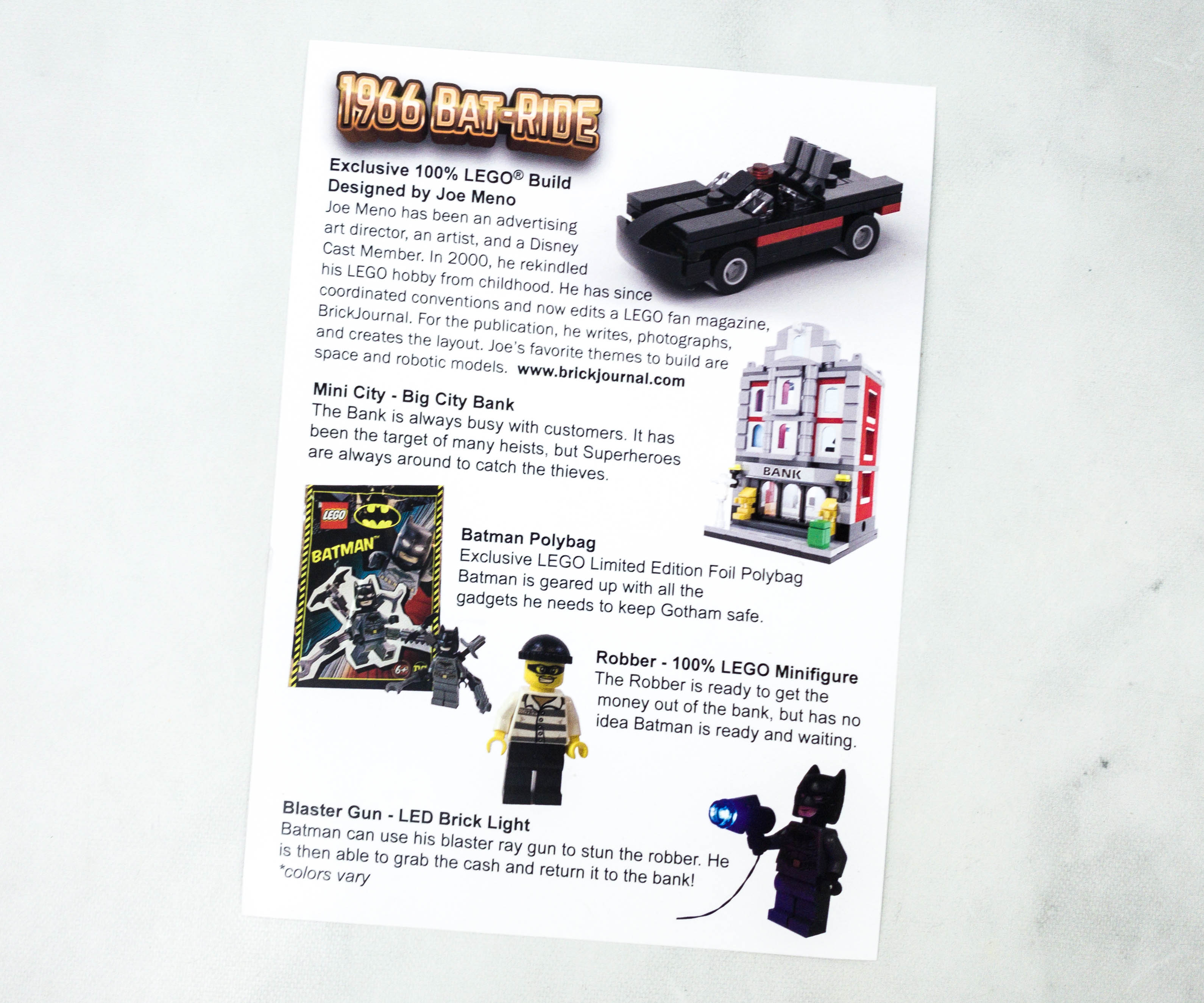 Every box comes with an information card that provides a short description of each item.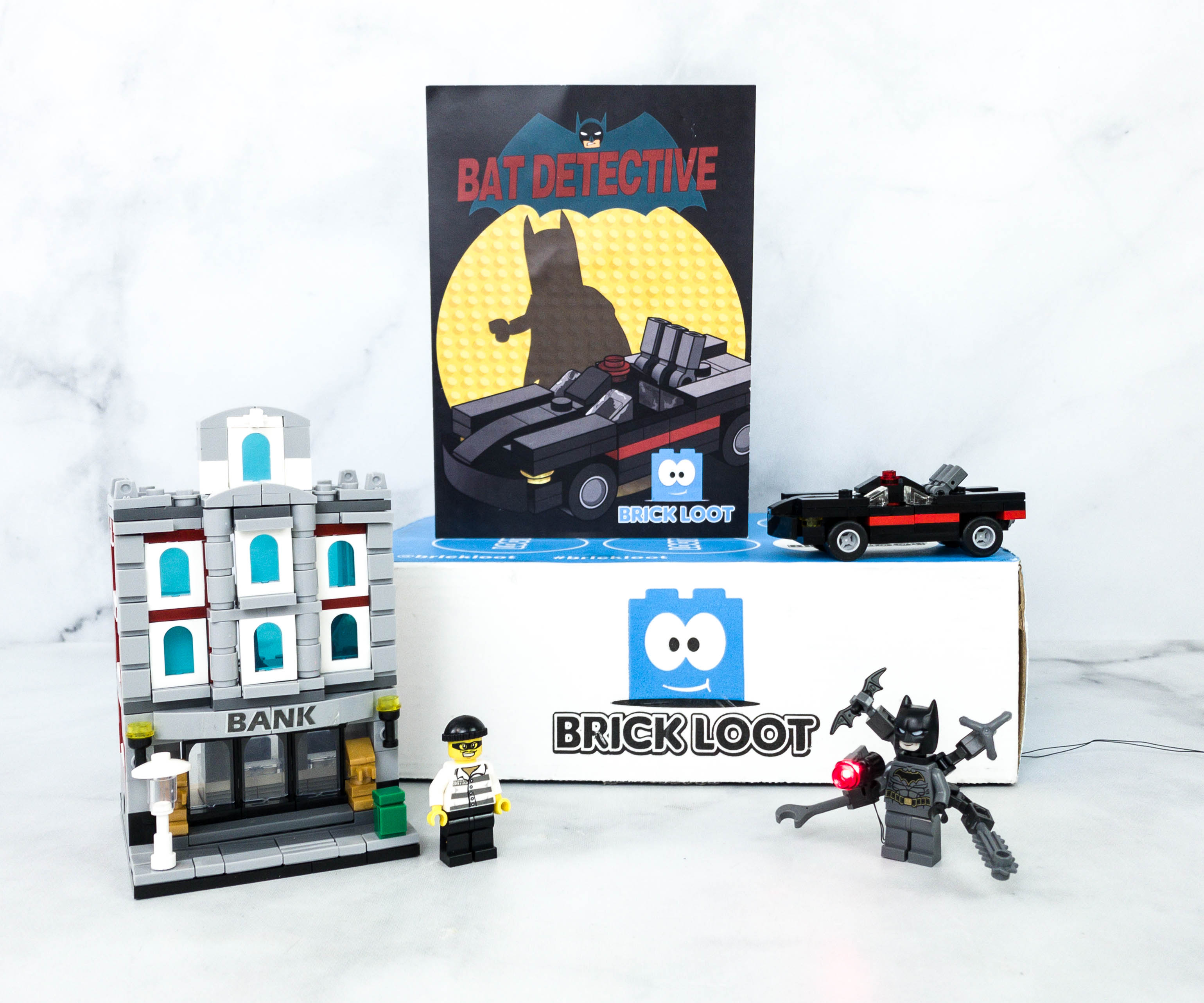 Everything in my box!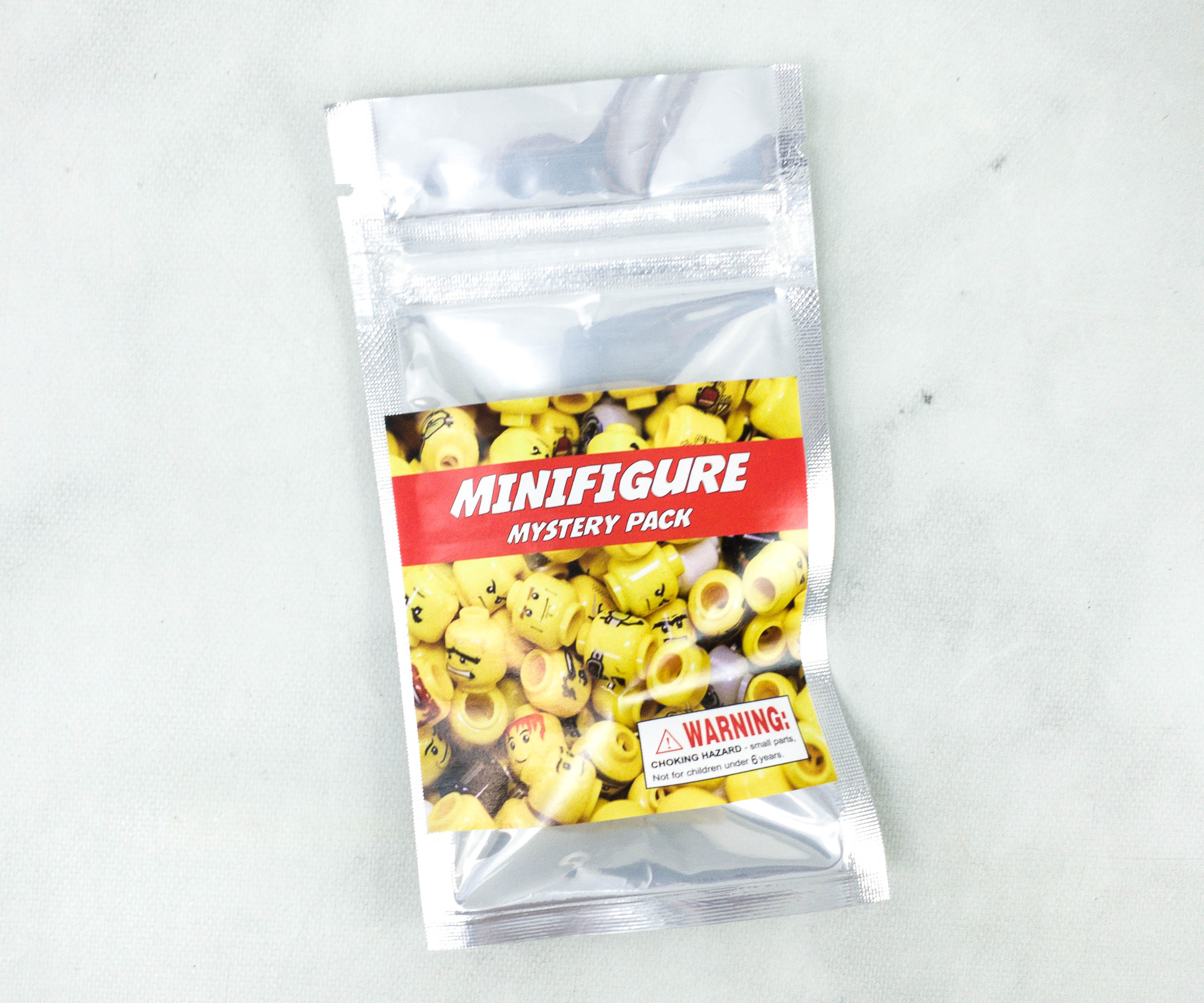 Robber – 100% LEGO Minifigure. This month's mini-figure features one of Batman's classic enemies in the city of Gotham, the robber!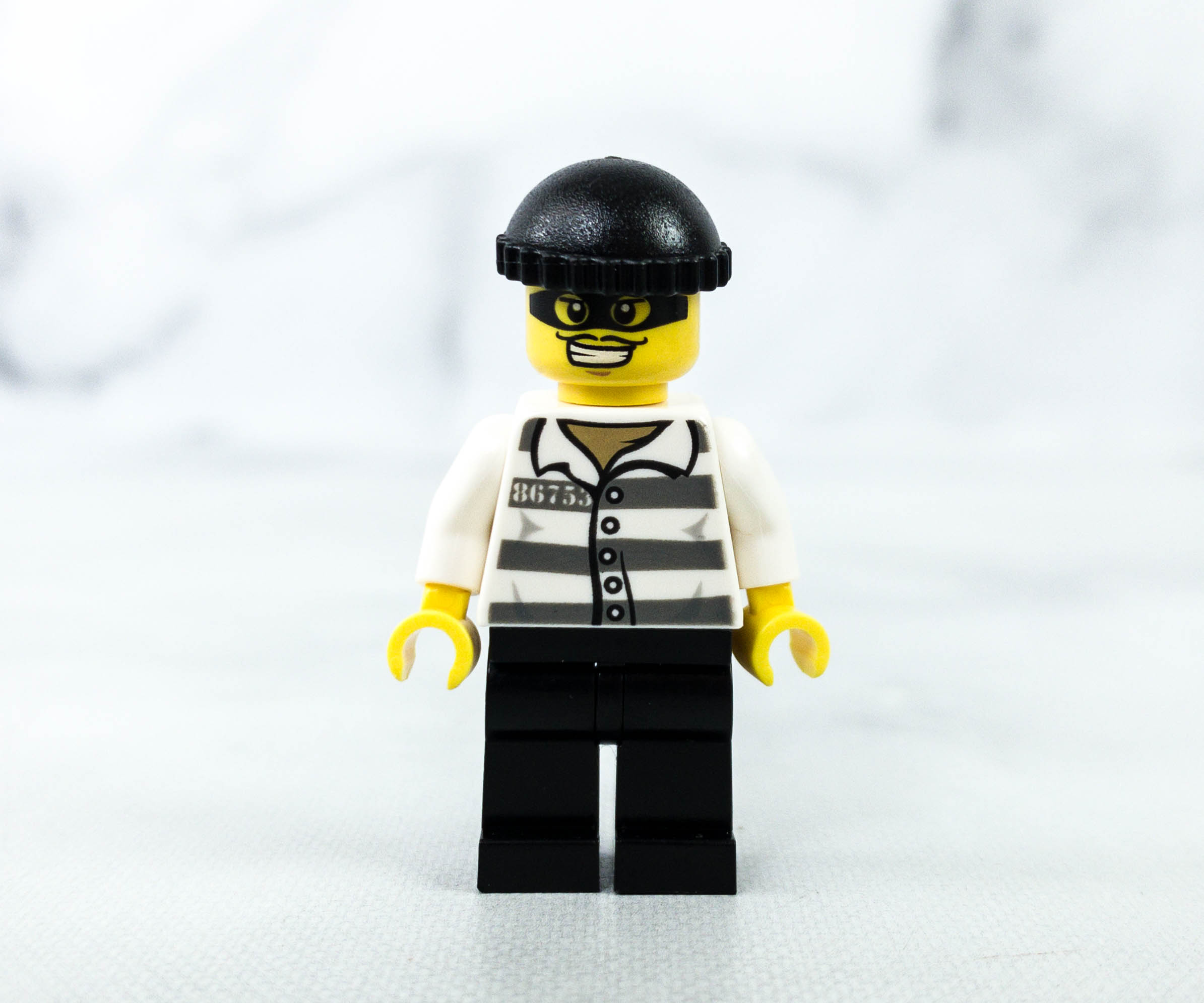 It's wearing a beanie and mask to conceal its face. The figure's face also features a curly mustache.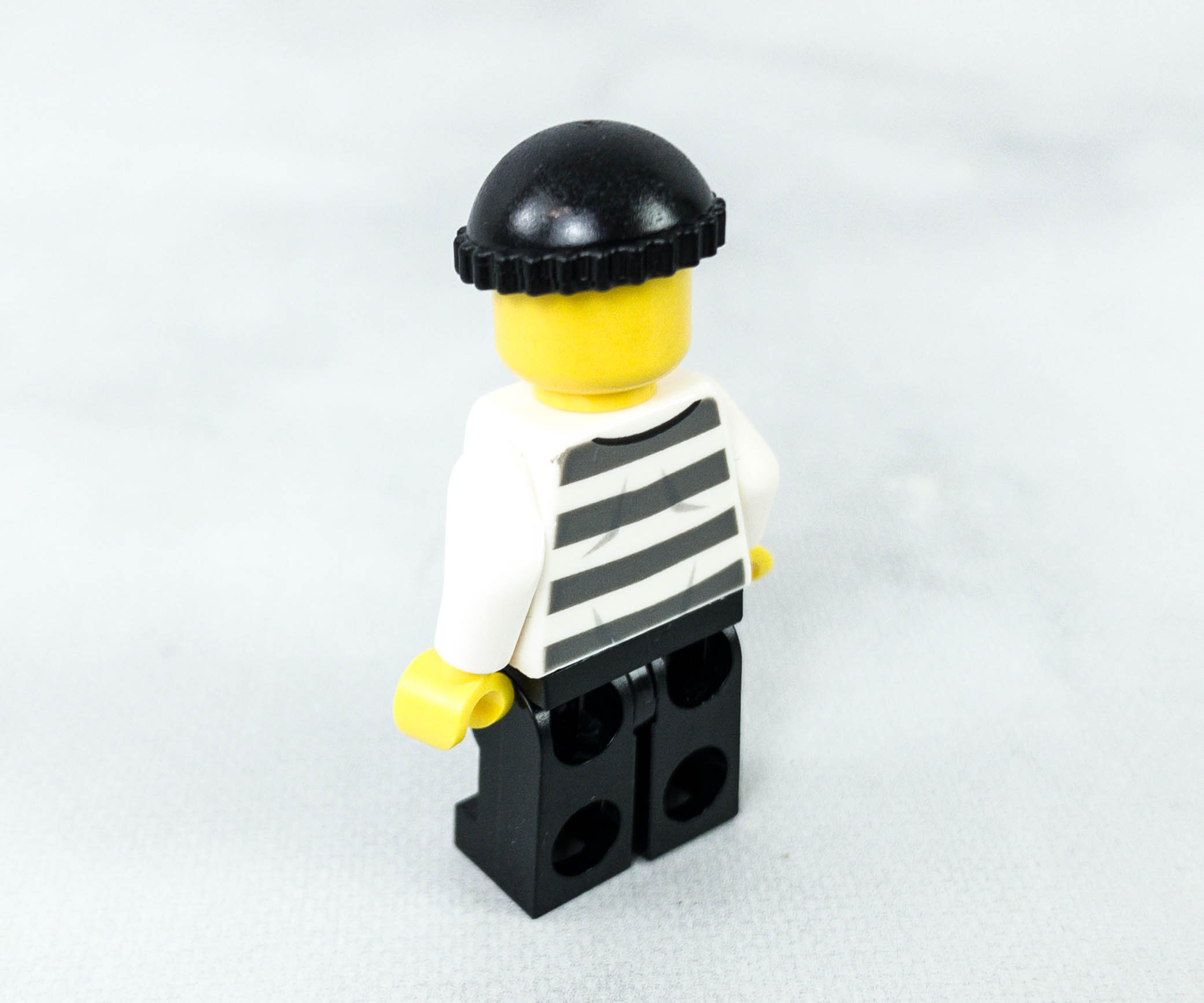 Its clothing is also a classic. It's wearing a long-sleeved top with black and white stripes, plus black pants!
Batman Polybag. Here's another mini-figure in the box! It's one of the most well-known DC superheroes, a core member of the Justice League, and the dark knight of Gotham City, Batman!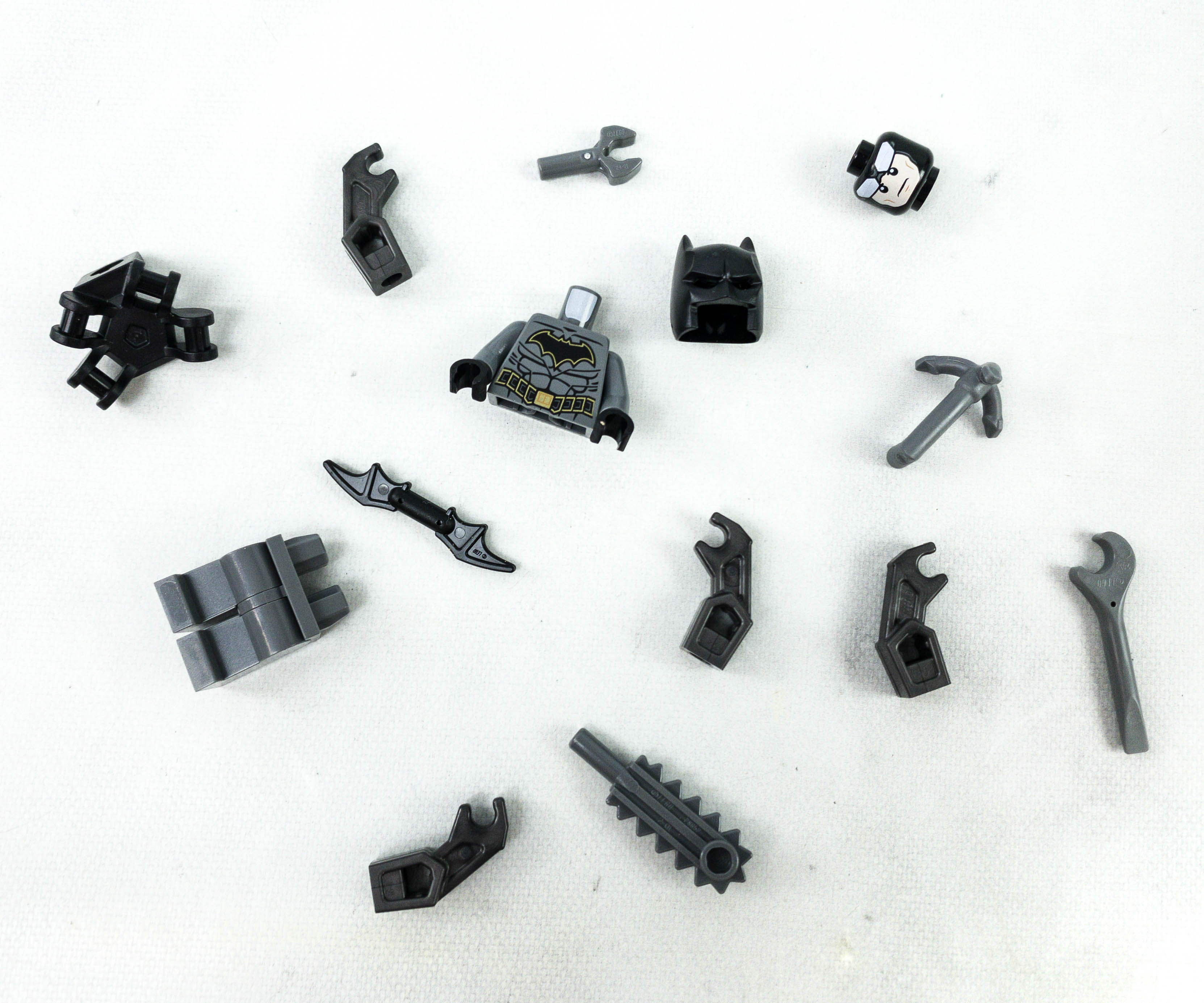 Inside the pack are the different parts of Batman together with a variety of special gear and weapons.
This version of Batman looks so cute and ferocious at the same time. It's well-detailed too, as the mini-figurine comes with Batman's trademark headgear, belt, and logo on the chest.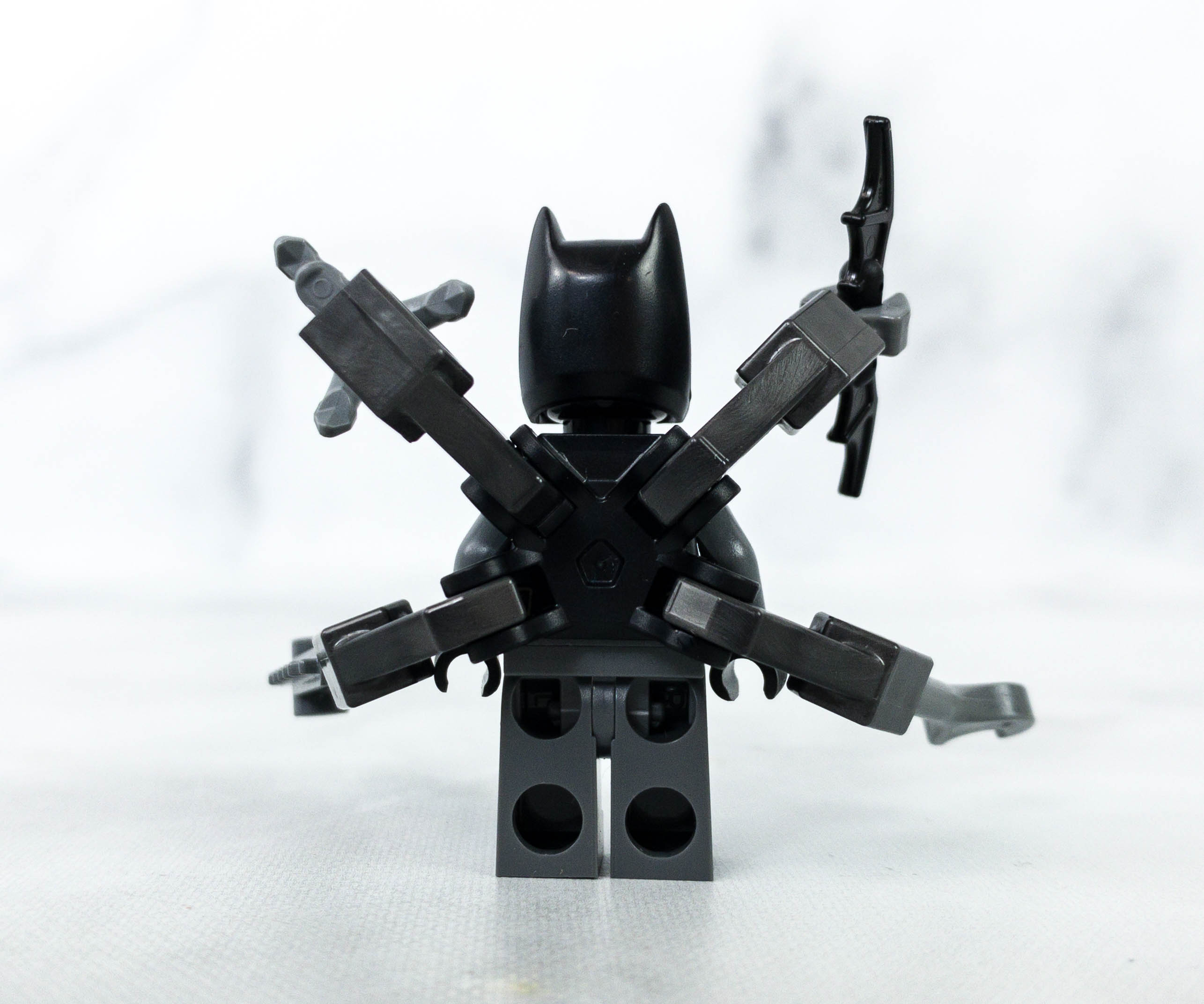 Look at that mechanical arm! It's designed to hold different types of weapons and gear, and it is even interchangeable.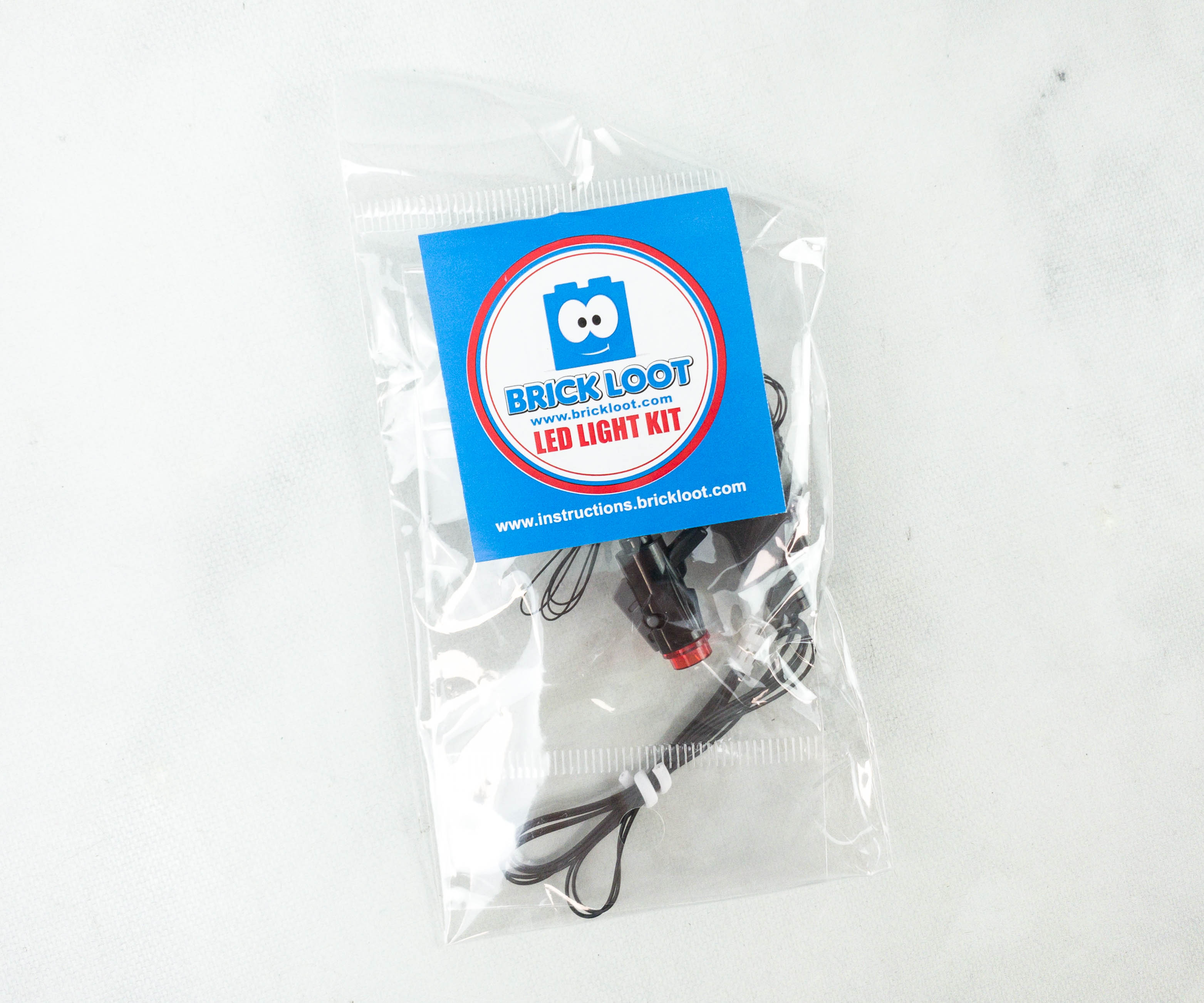 Blaster Gun – LED Brick Light. This month's box includes an exclusive LED light kit to add flair to my new mini-figure.
The kit includes an exclusive LED blaster gun, thin cable strings, and a USB connector.
It's so easy to use, simply put the blaster gun on the mini-figure's hand, plug the other end on a computer or laptop, and watch it light up!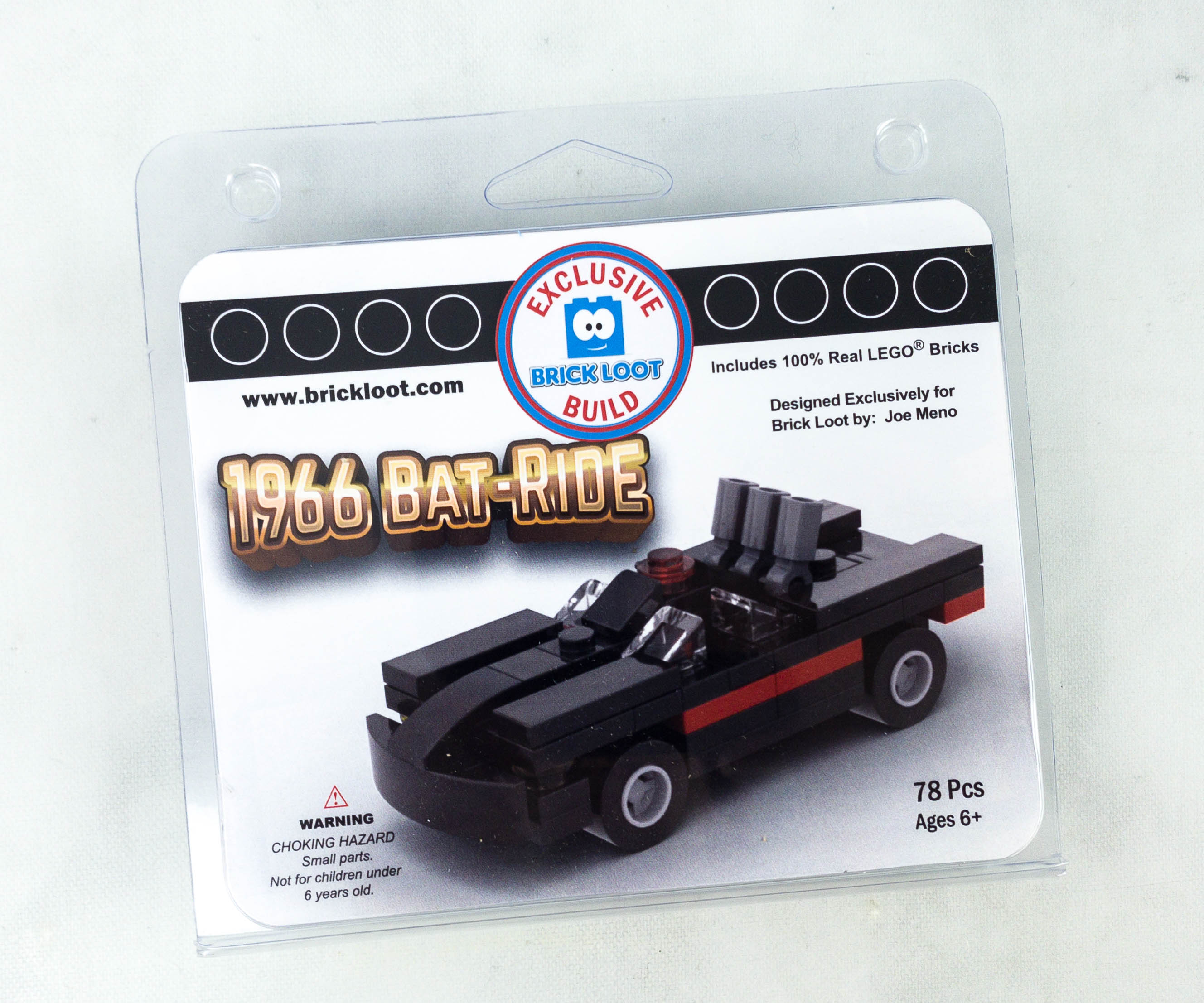 Exclusive 100% LEGO Build. The Lego build of the month is a 1966 Bat-Ride. It's a 78-piece Lego build designed by Joe Meno. He is known for his space and robotic models.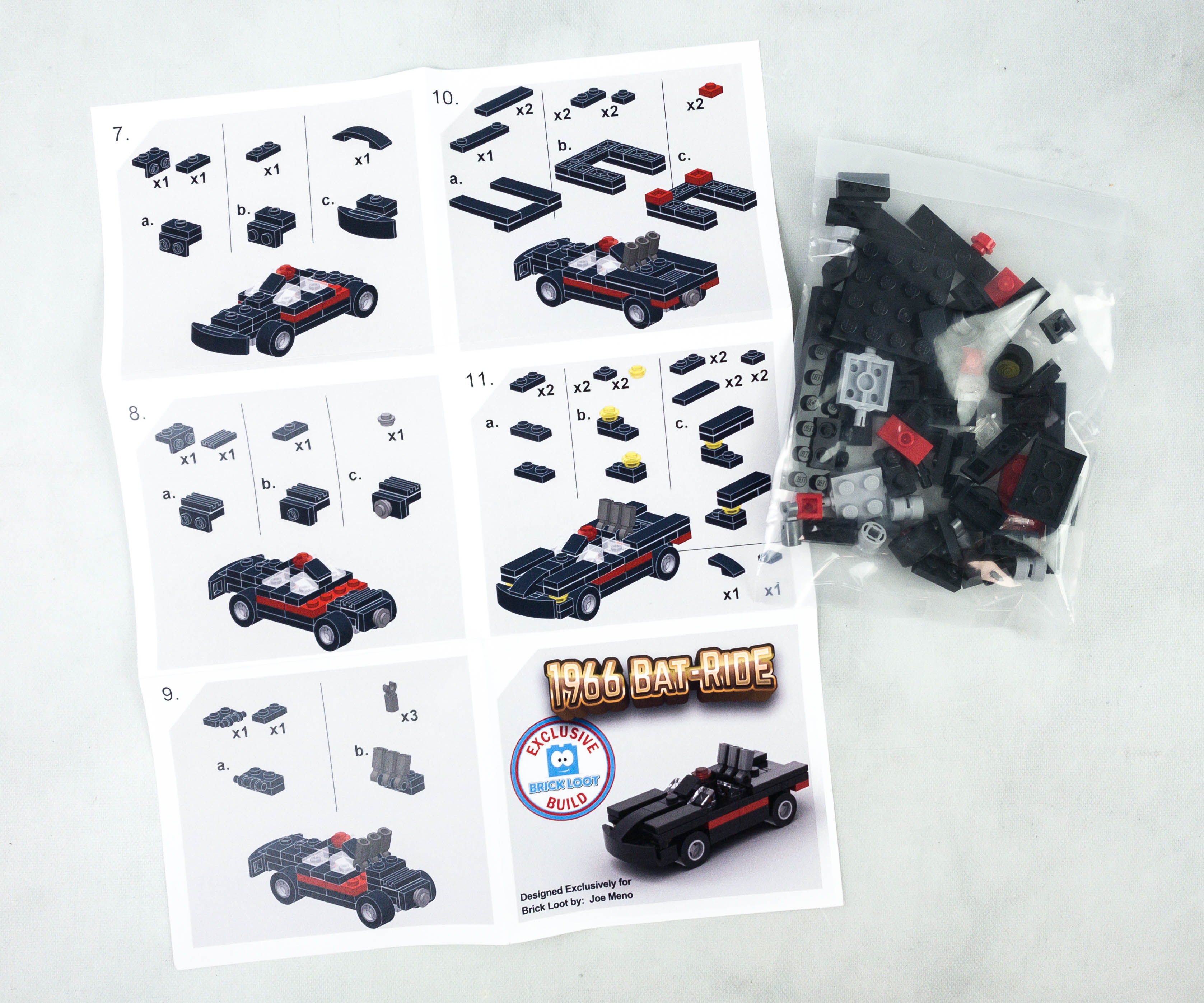 Inside the pack is a detailed instruction sheet and a pack of Lego bricks!
In the series, the Bat-Ride is a custom-made, heavily-armed vehicle that is equipped with high-technology weapons and devices to help Batman capture criminals.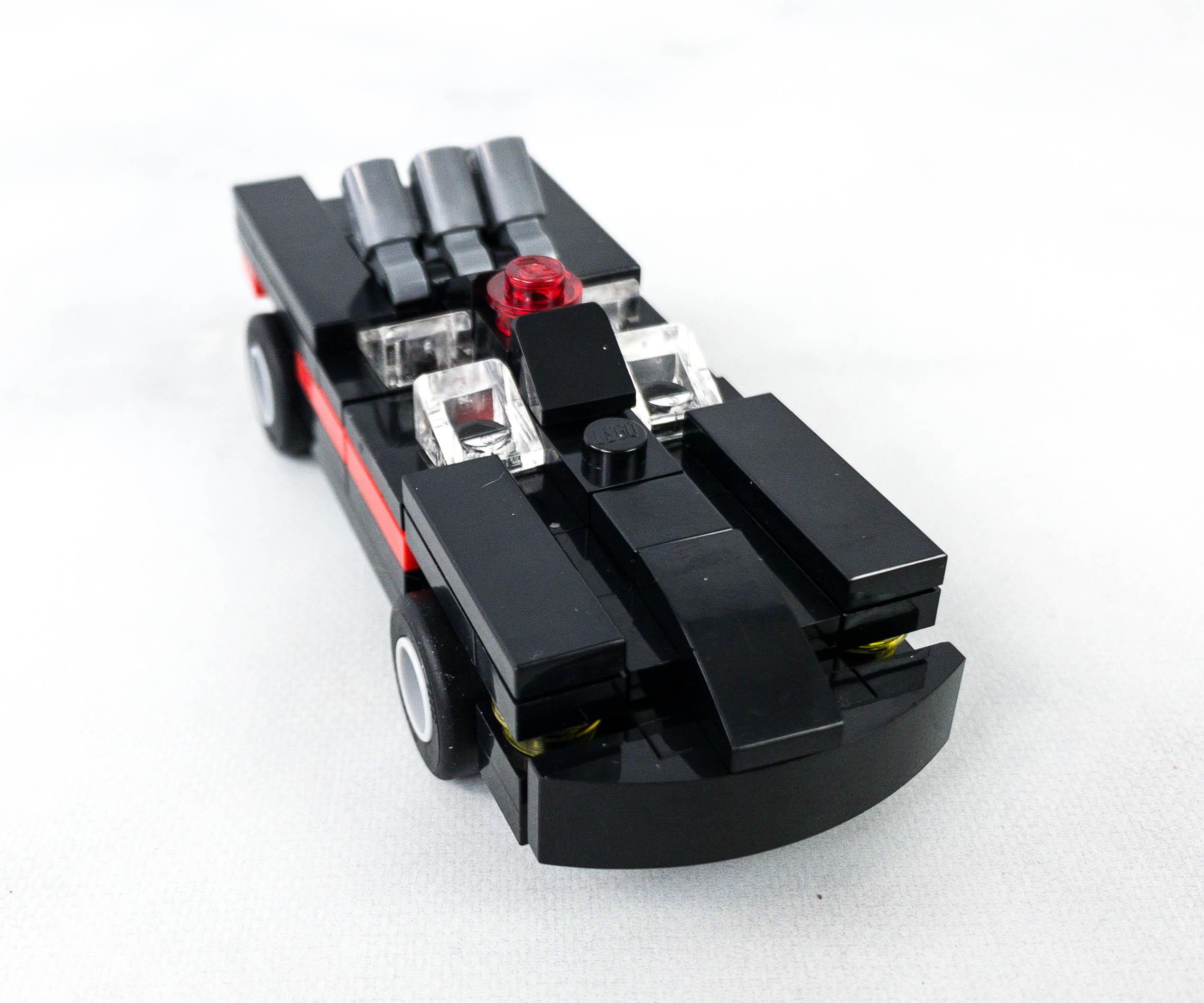 This Lego build depicts the iconic vehicle's armor really well. It looks sleek!
Instead of its trademark Batwing rear, this 1966 Bat-Ride is equipped with 3 boosters to quickly bring Batman anywhere in the city of Gotham!
Mini City – Big City Bank. Here's the newest addition to my Lego city, the Big City Bank. It's an exclusive building made from 260 pieces of Lego bricks!
The box includes a detailed instruction booklet, sticker, 3 platform Lego pieces, and 3 bags of Lego bricks!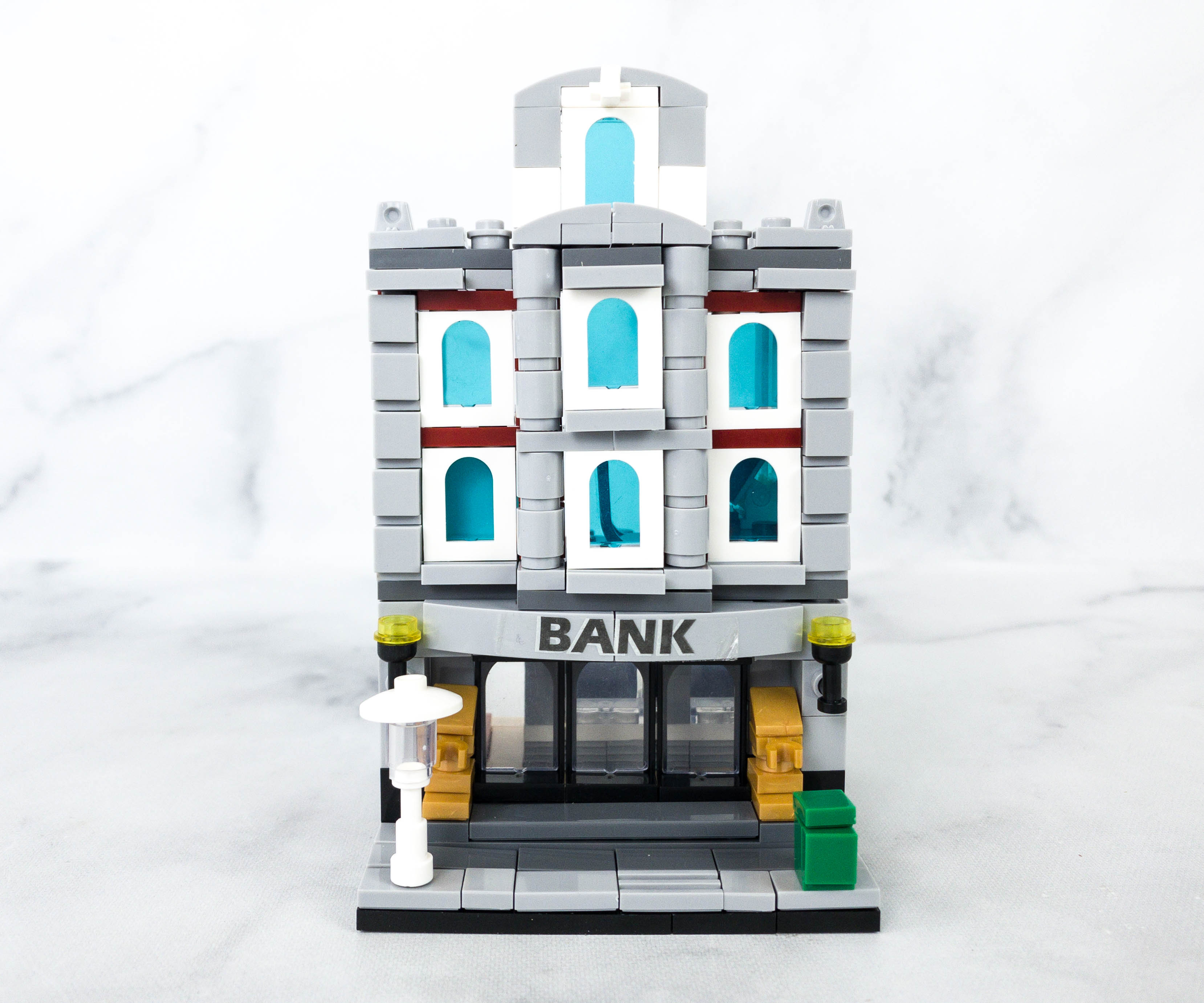 It didn't take me long to put this one together. The facade looks great!
This building is divided into two chambers. The lower part features the tellers where all the manual transactions are being done, while the upper part contains security monitoring, safety vaults, and other transactions.
Brick Loot's December box is pretty cool! Instead of a Christmas-themed Lego curation, they provided a more thrilling and exciting theme, and it's all about Batman! We loved all the Lego items we received this month, especially the Batman mini-figurine. I also had a great time building the Lego Bat Mobile.  Overall, it was a great month and my kids were happy to add new stuff to their Lego city!
What do you think about Brick Loot?