BOXYCHARM Premium is a beauty box from BOXYCHARM, separate from the regular/base BOXYCHARM and BOXYLUXE upgrade. For $35 per month, it sends 6-7 items with 1 item chosen by the subscriber. They also promise $175+ value in every box and no product overlaps. When you sign up for Premium, you must get the base/classic box for the month you signed up for and stay subscribed to that until you're off the waitlist for Premium. After you score Premium, you can let go of the base box if you choose.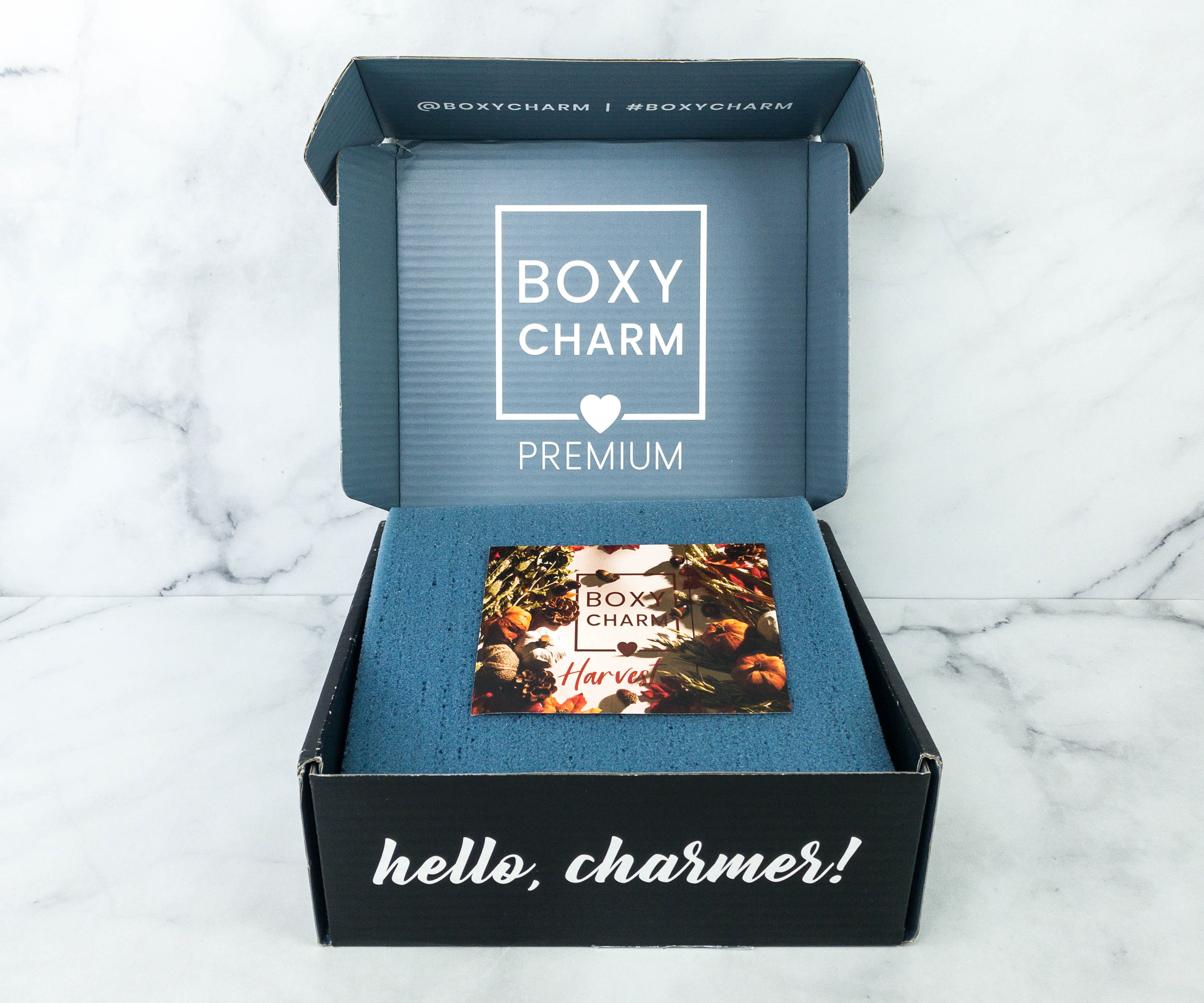 The items were cushioned with foam to protect them during shipping.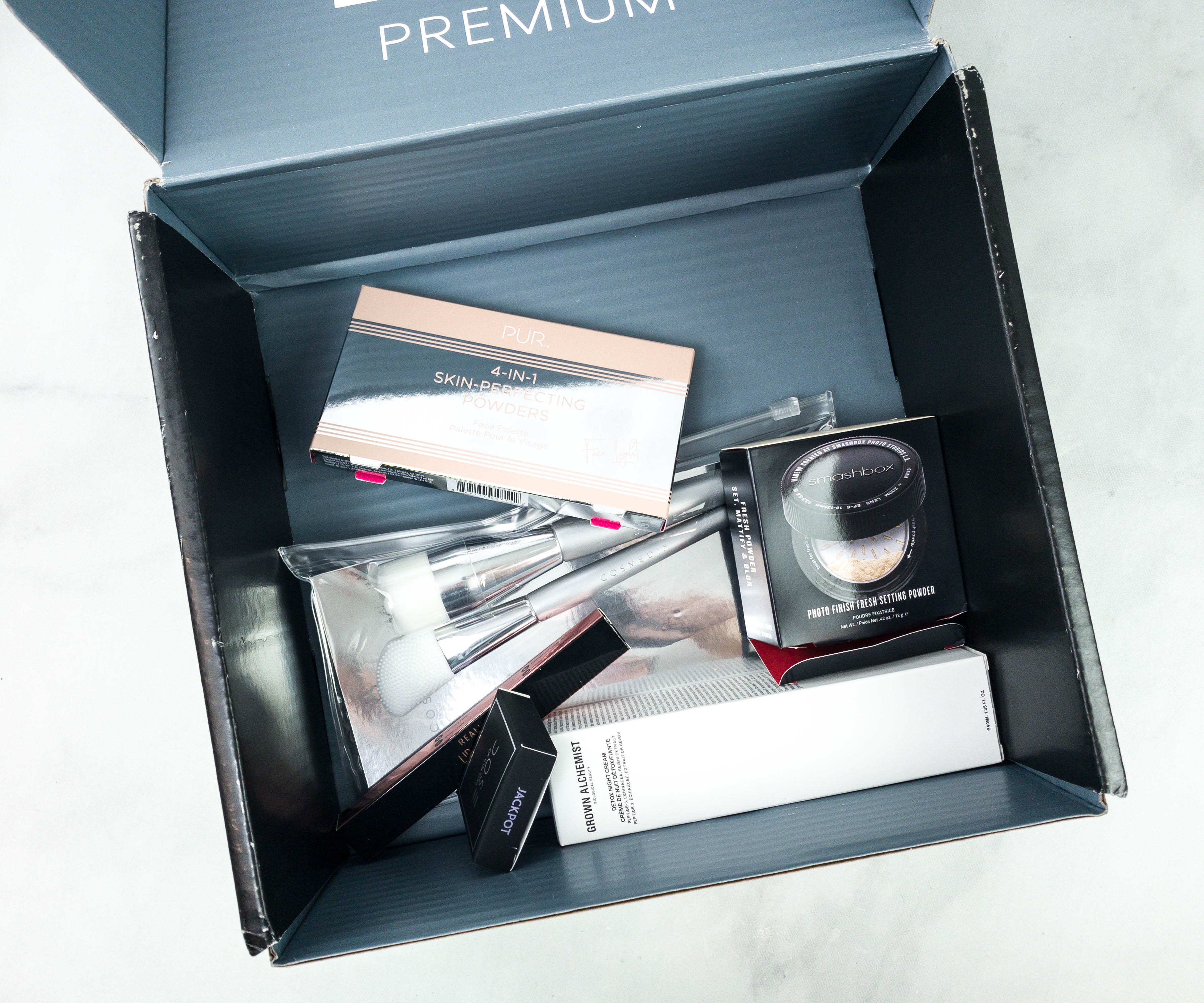 Some of the items arrived in their original packaging.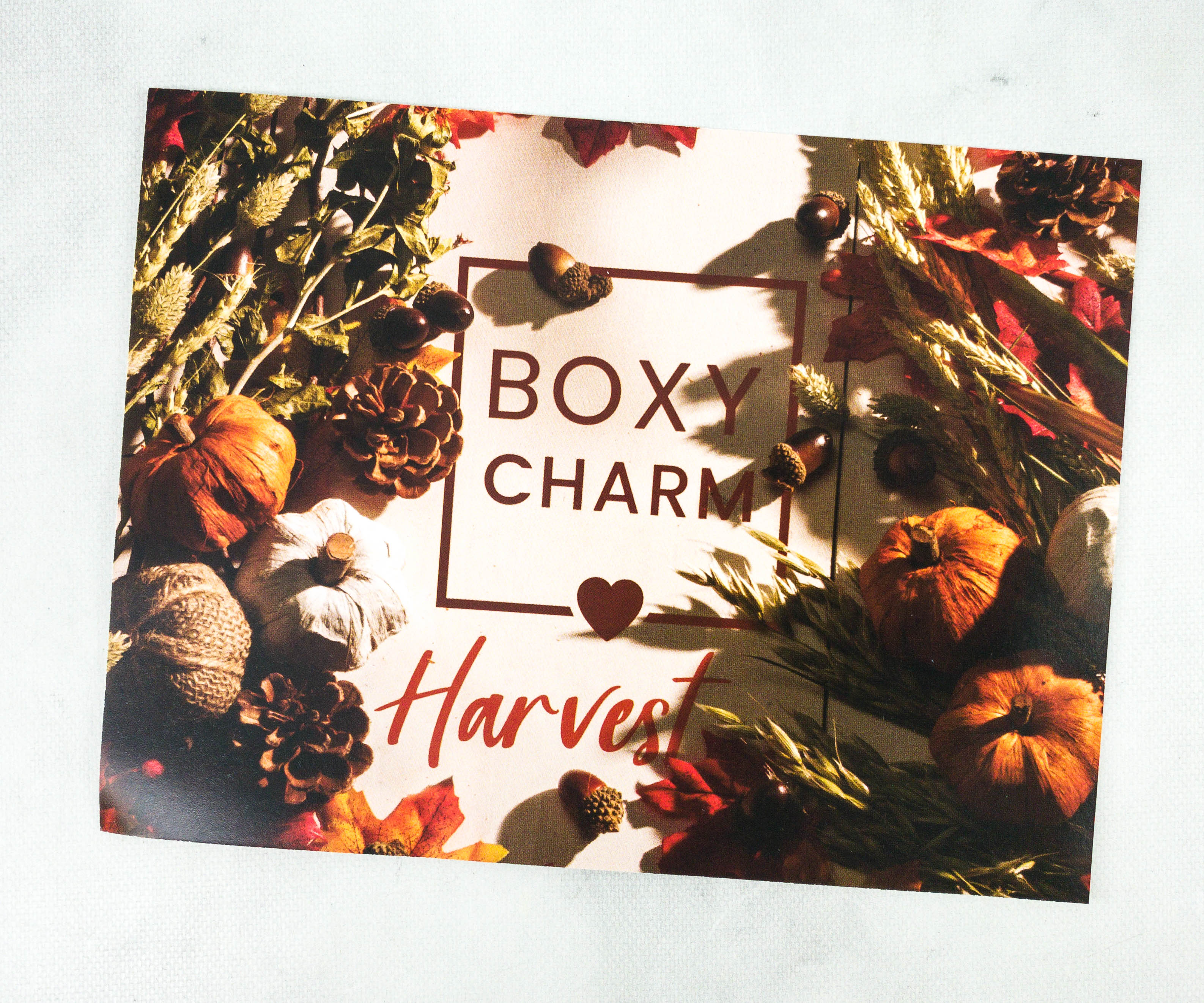 There's an information card this month. The theme is Harvest!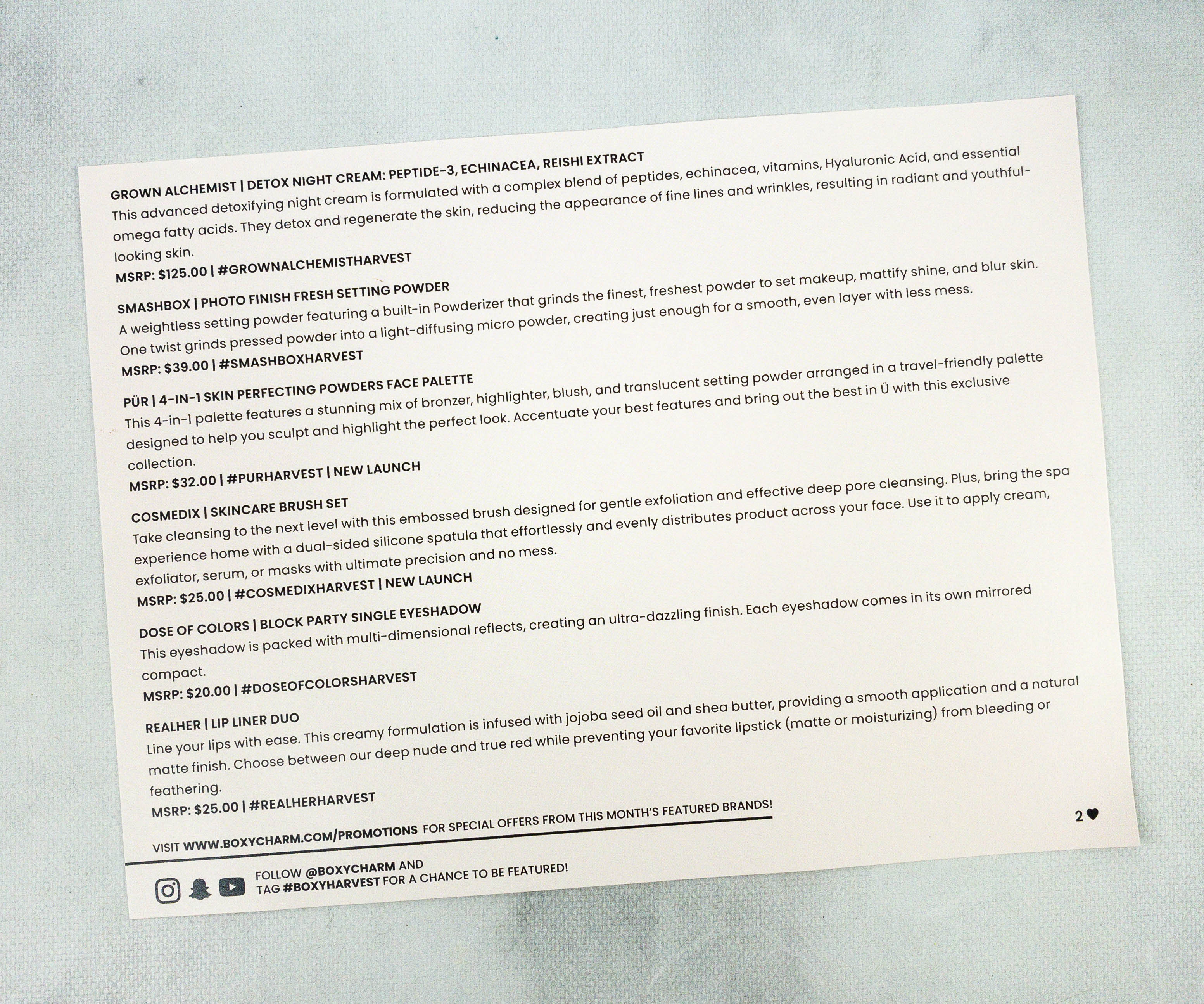 Listed at the back are the products inside the box!
Everything in my November 2020 BOXYCHARM Premium! There may be variations in the box – see the full spoilers here.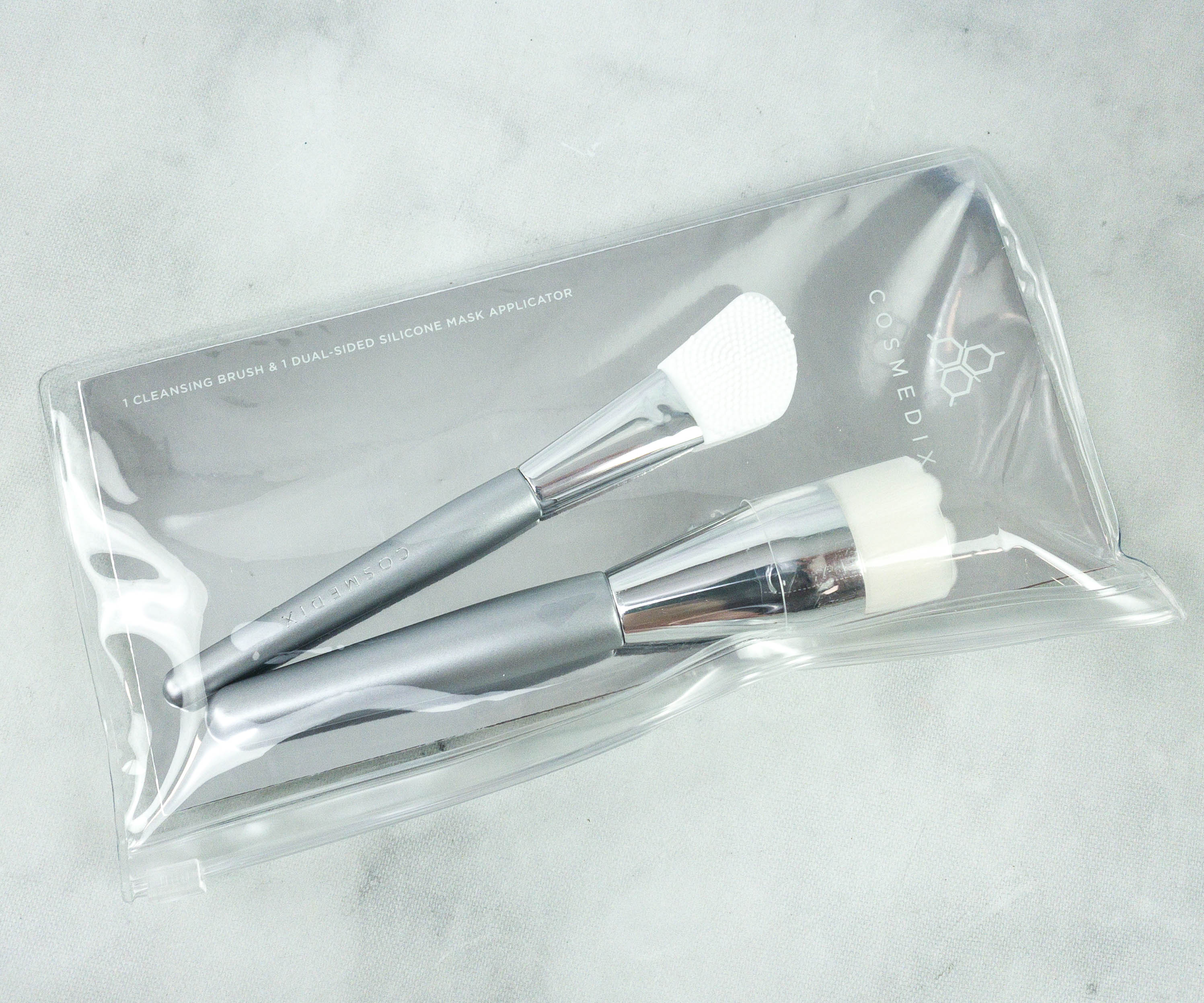 Cosmedix Skincare Brush Set. This is a variant item. The brush set came in a clear pouch which can be reused when when traveling!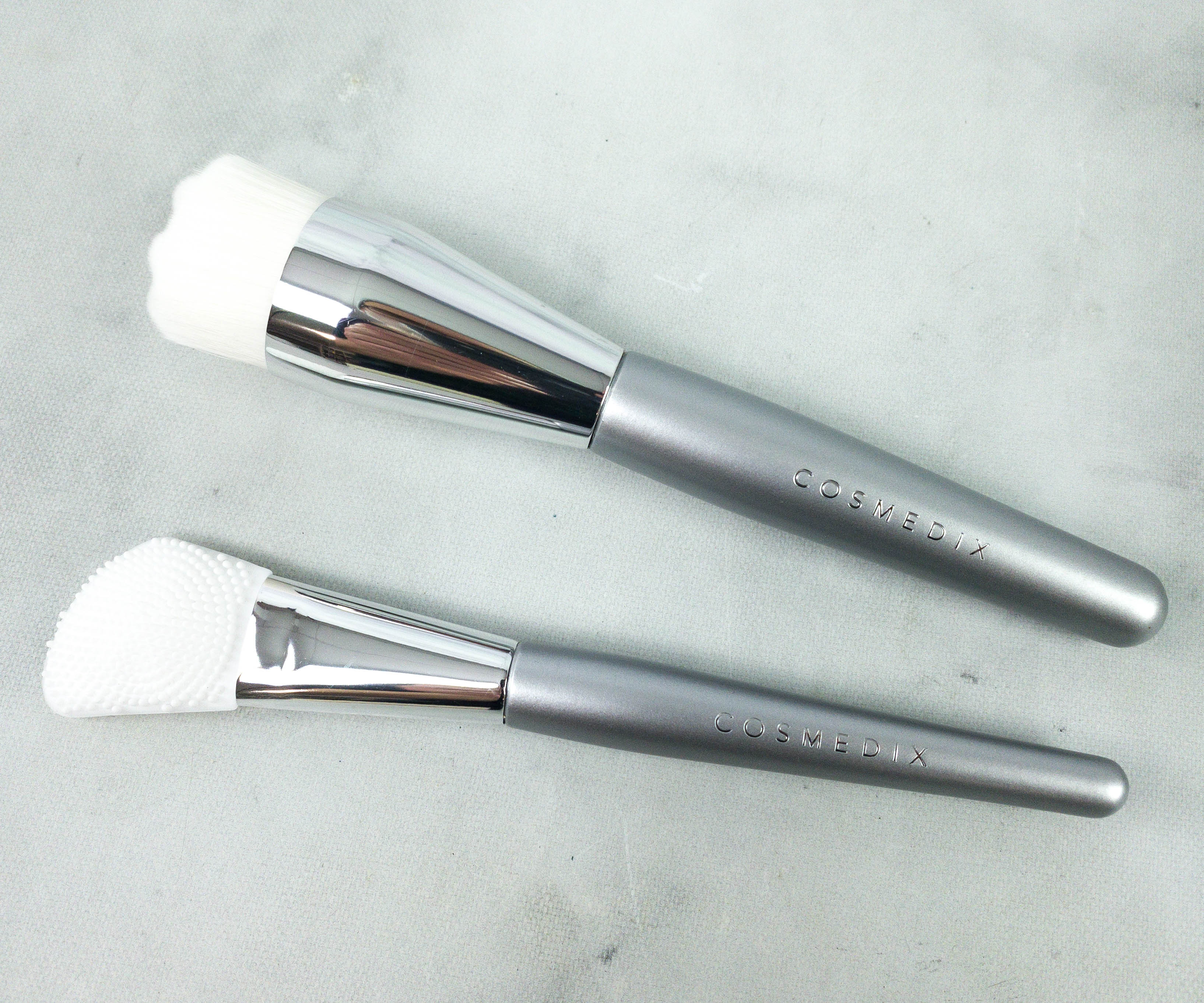 These aren't just your regular brushes, they're skincare brushes!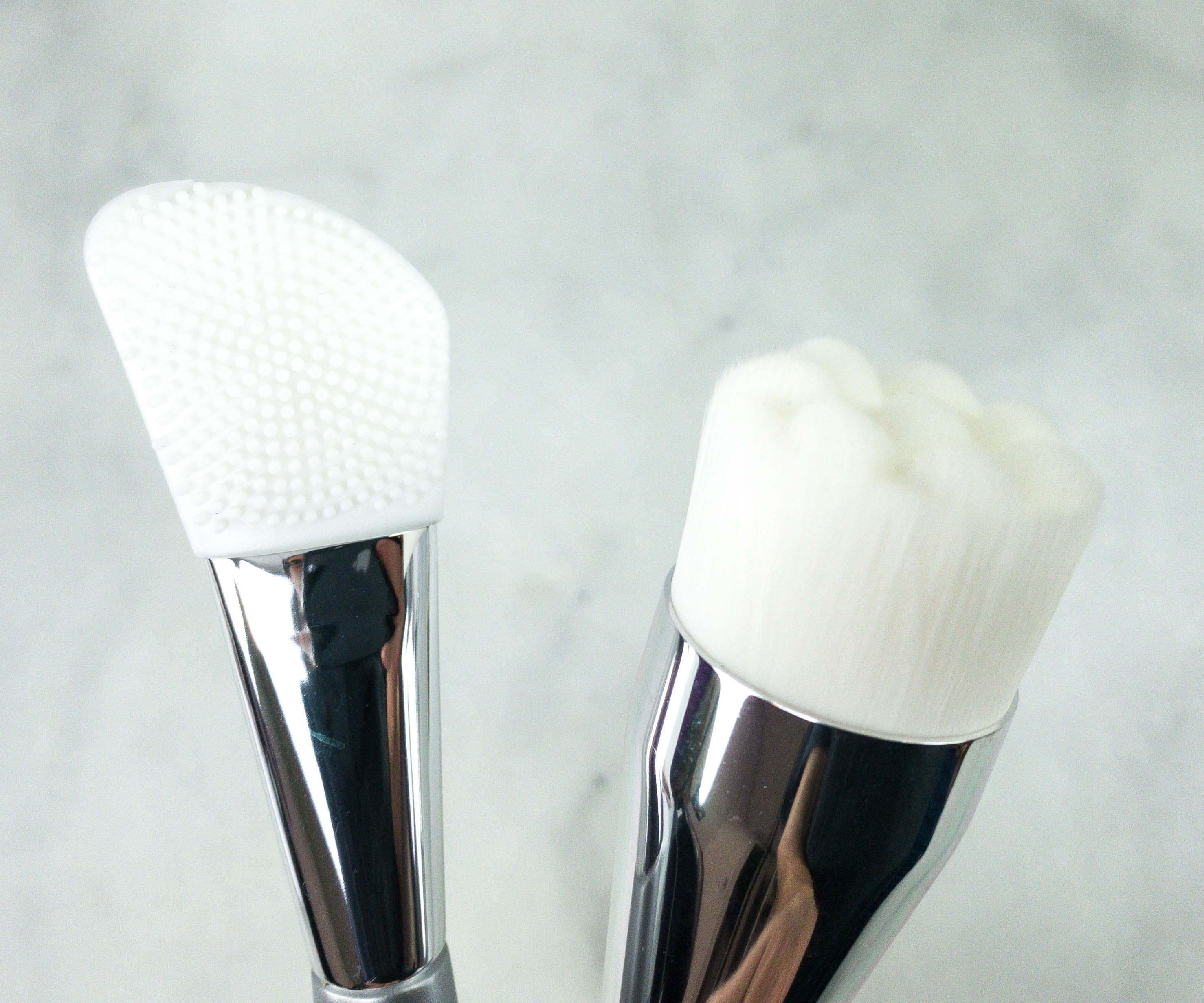 There's a double-sided silicone spatula brush to help with the even distribution of skincare products. The other one is a super soft textured brush that helps with exfoliation and deep pore cleansing. These are wild and new to me!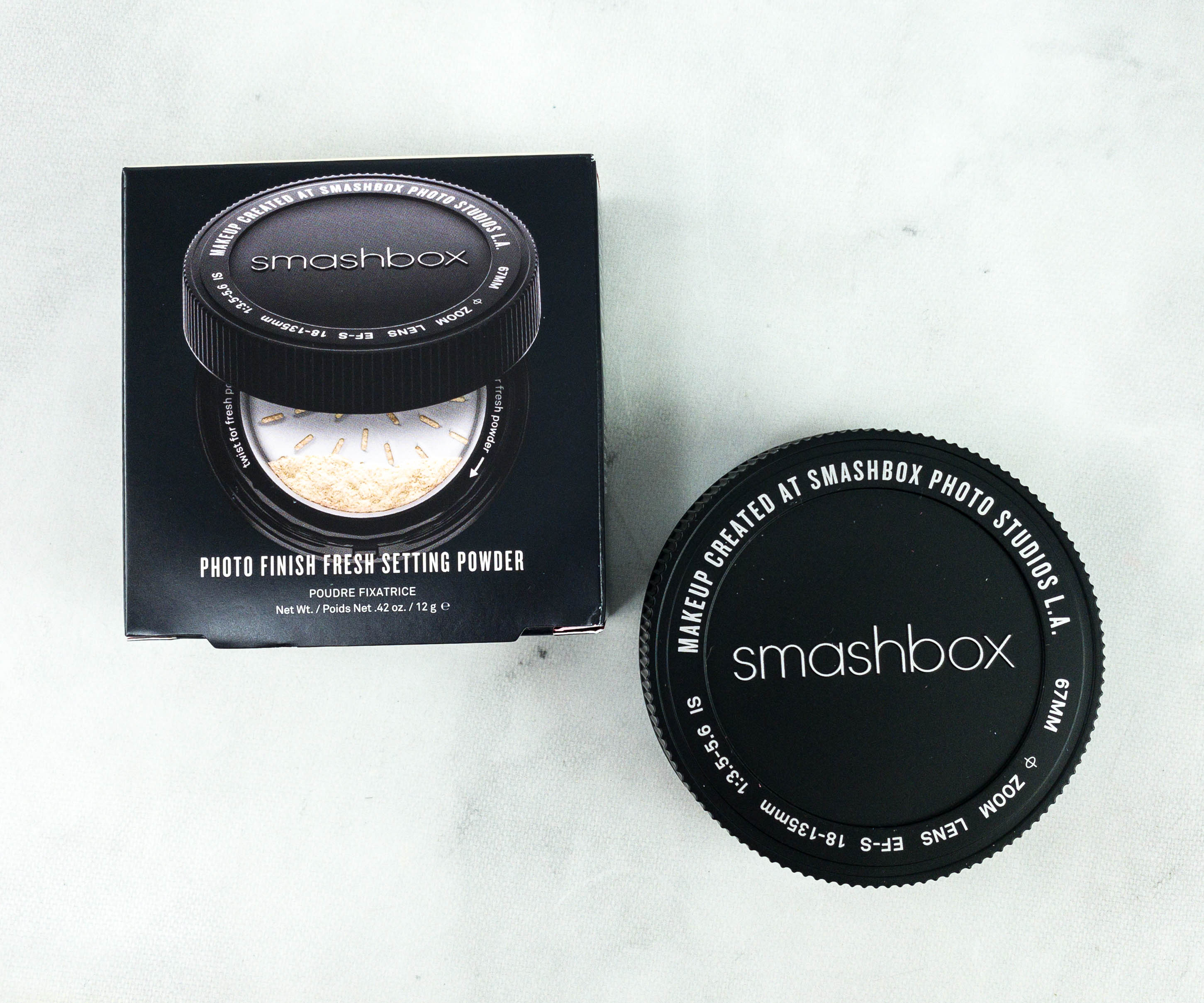 Smashbox Photo Finish Fresh Setting Powder ($39) Subscribers pick between Illamasqua Unveiled Artistry Palette and Smashbox Photo Finish Fresh Setting Powder. Setting make-up is a must especially if you're using cream or liquid products to make sure that it stays in place. I chose the setting powder and I have no regrets because it applies really smoothly!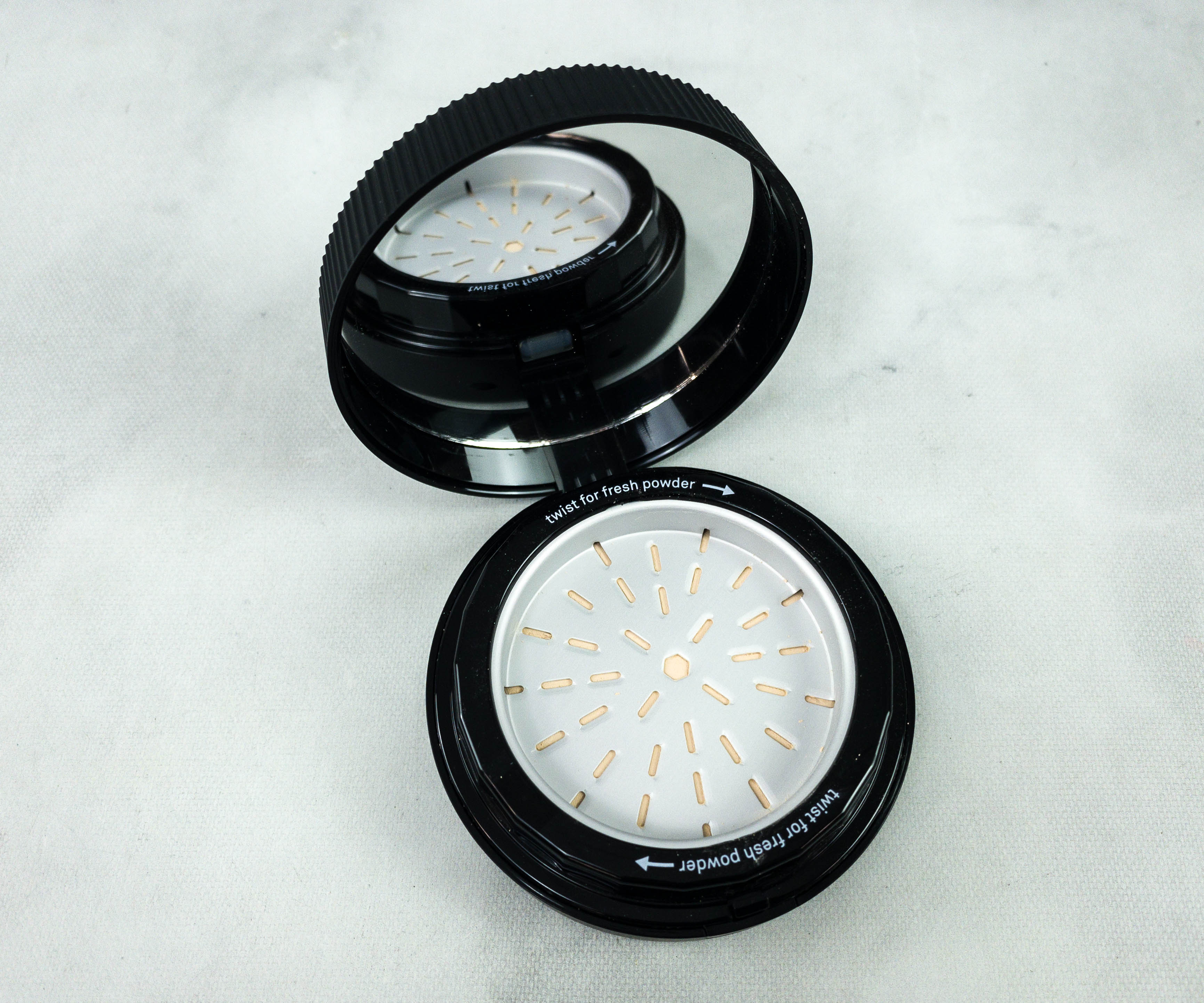 This powder is so lightweight you could barely feel it!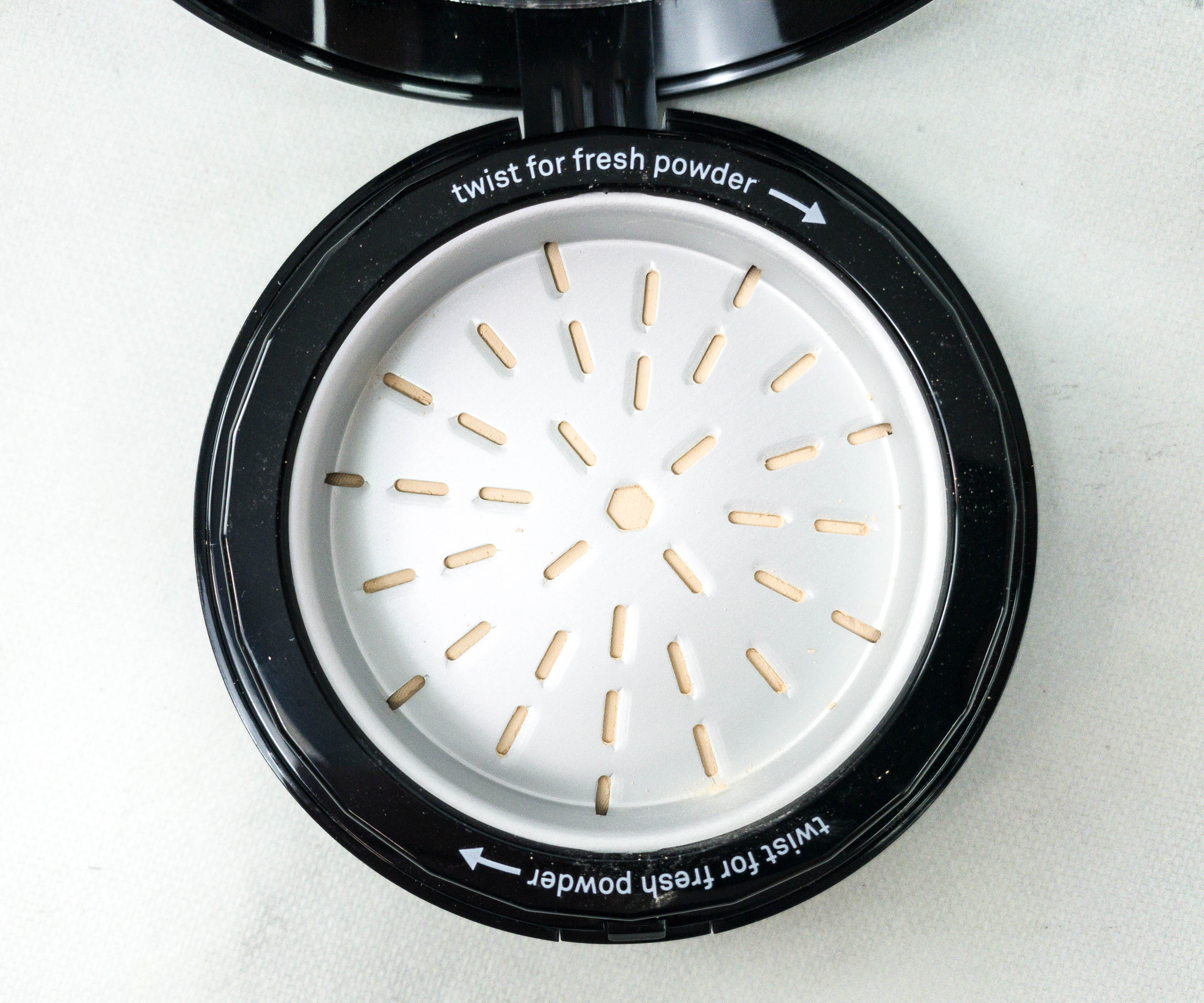 I really like the innovative packaging as you only need to twist the powder lid to get fresh powder!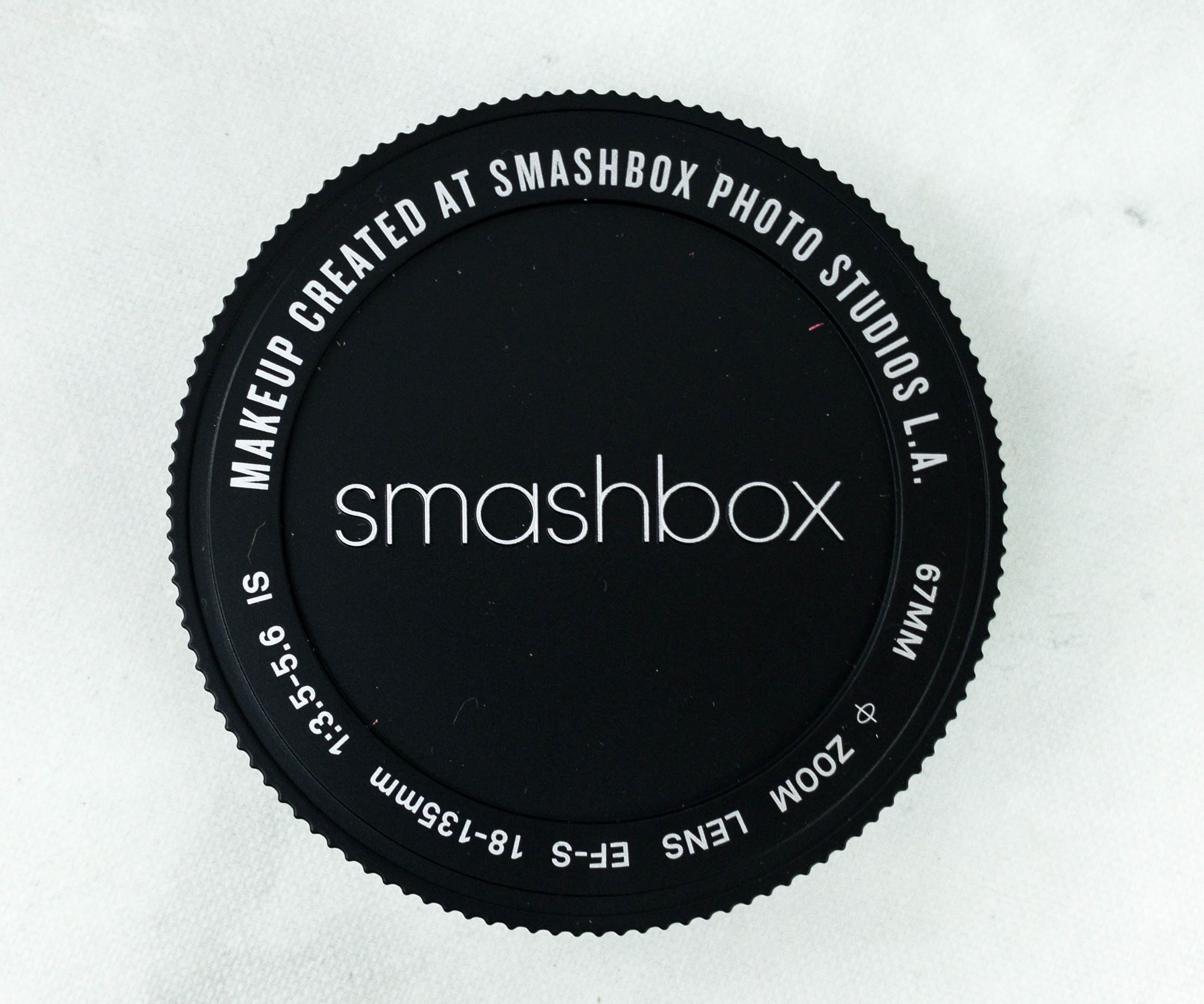 The powder is super fine and I love that it doesn't leave a white cast on my skin when I wear it!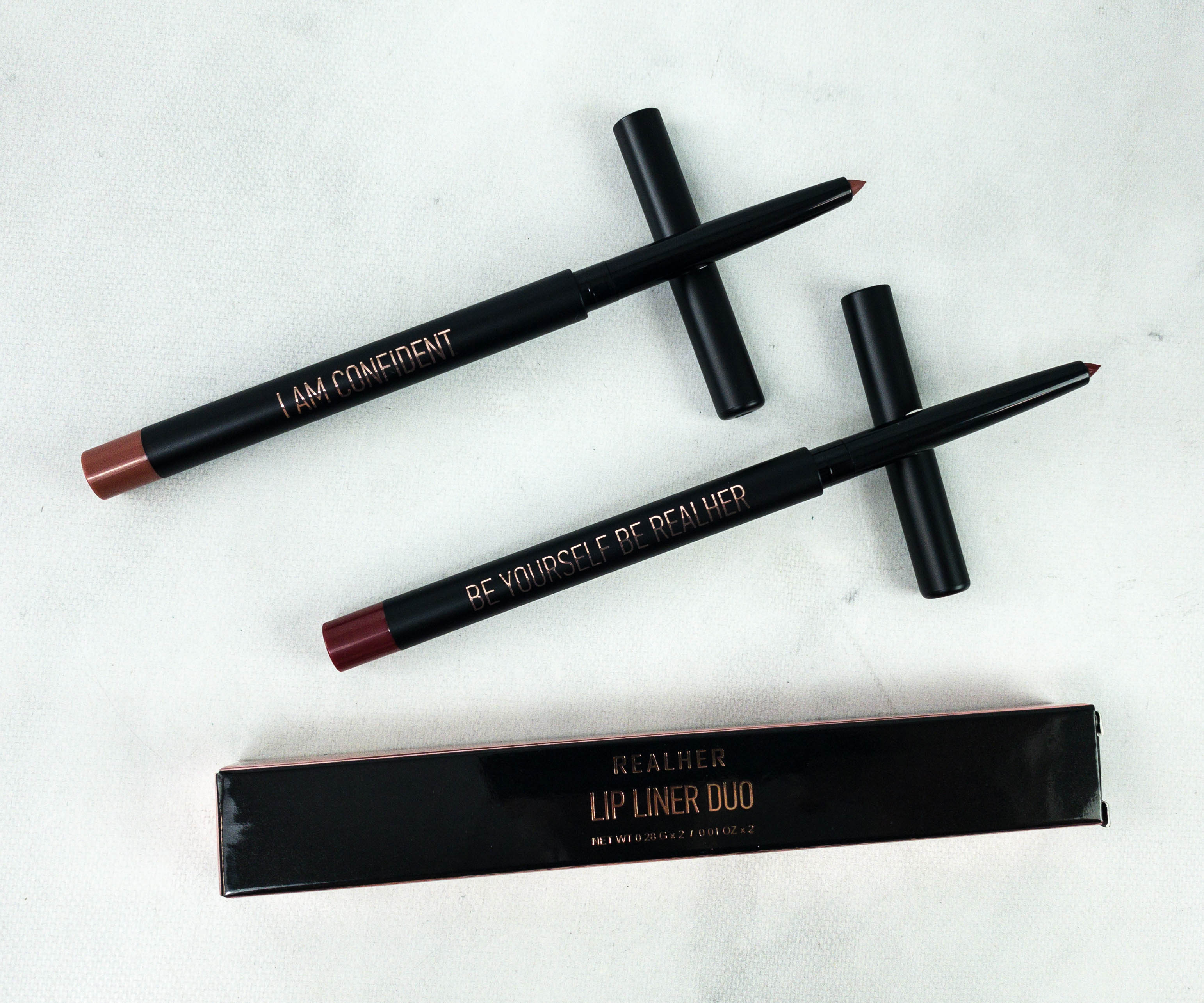 Realher Lip Liner Duo. This is a variant item. I love that the shades of this lip liner duo are very versatile and that I can use it to create ombre looks on the lips! The pencil glides smoothly and the color payoff is just amazing.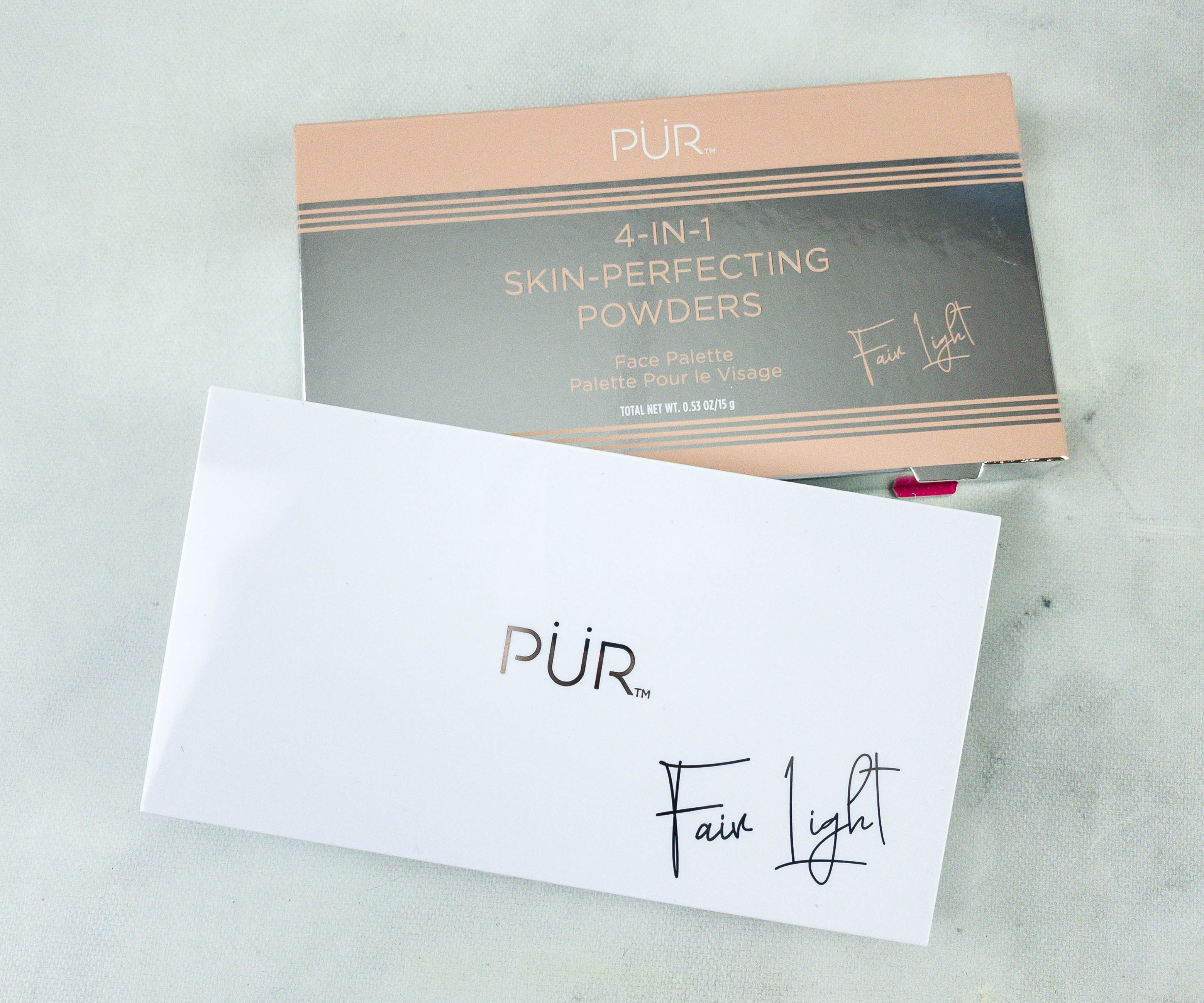 PUR 4-in-1 Skin Perfecting Powders Face Palette ($34) Subscribers will receive either this or the Ilia Color Block High Impact Lipstick in Amberlight or Rosette. This face palette contains 4 shades for highlighting and contouring the face.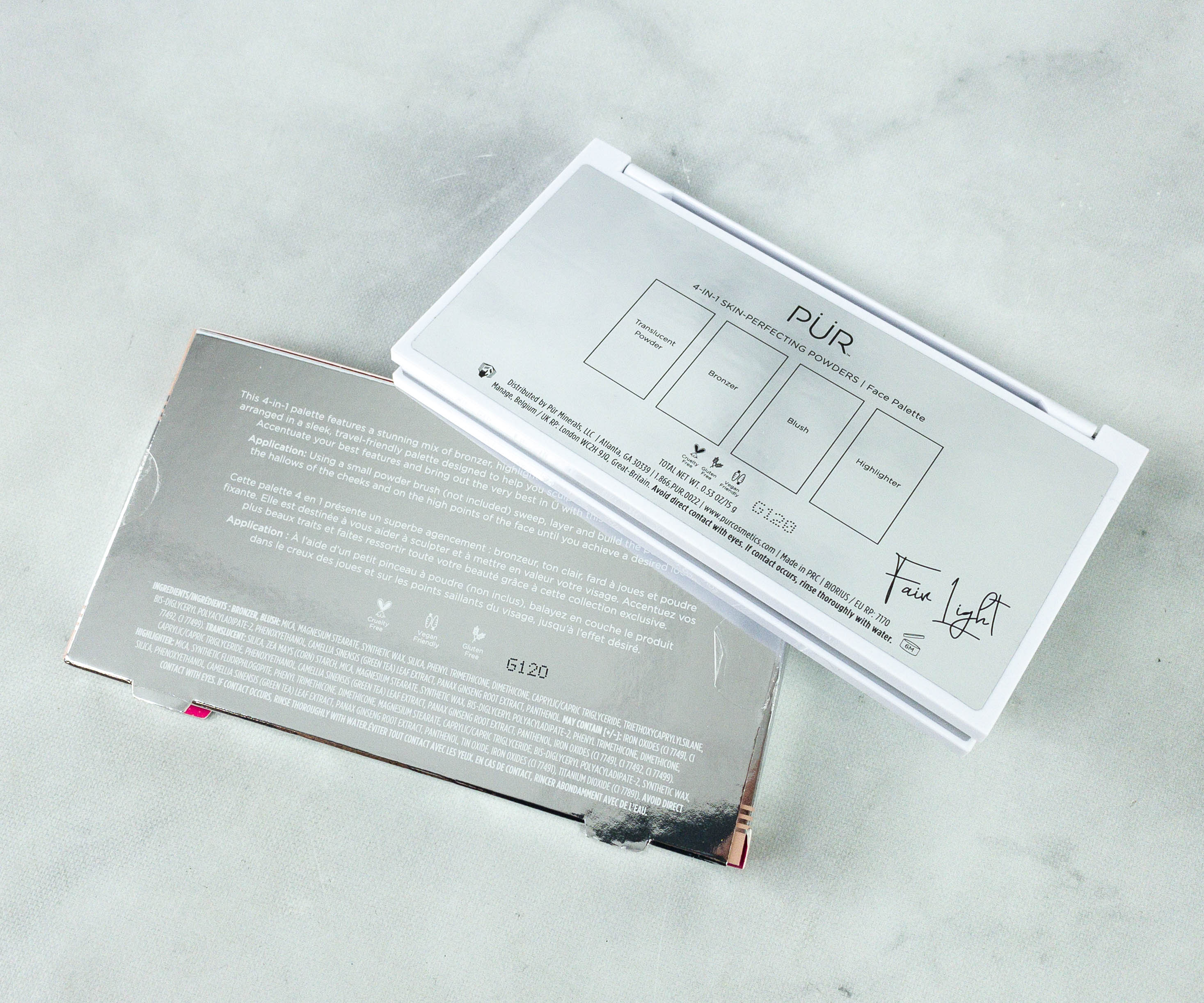 The back of the packaging lists the ingredients used for the palette. It also indicates that it's cruelty-free, vegan-friendly, and gluten-free.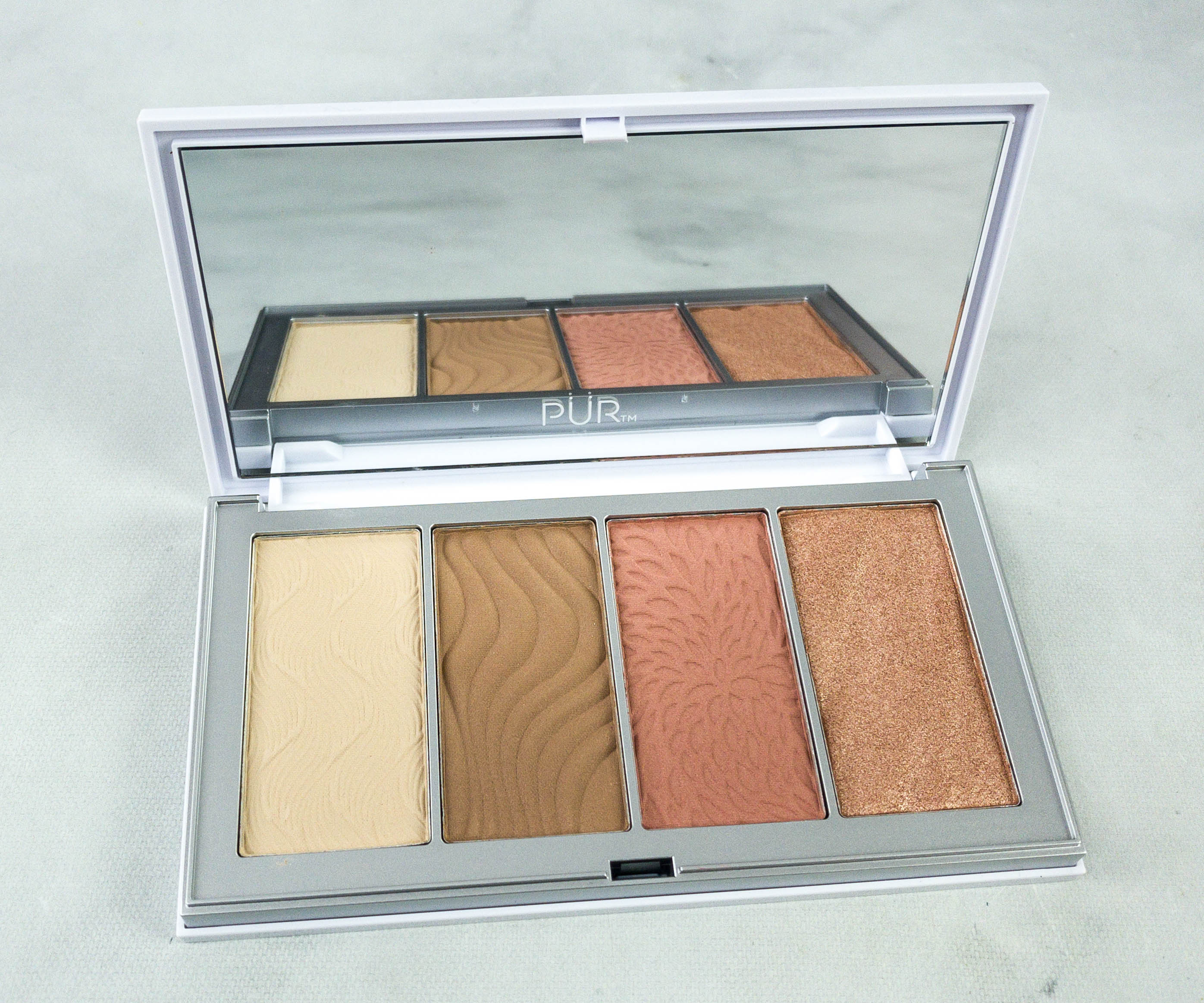 The travel-friendly palette came with its own mirror.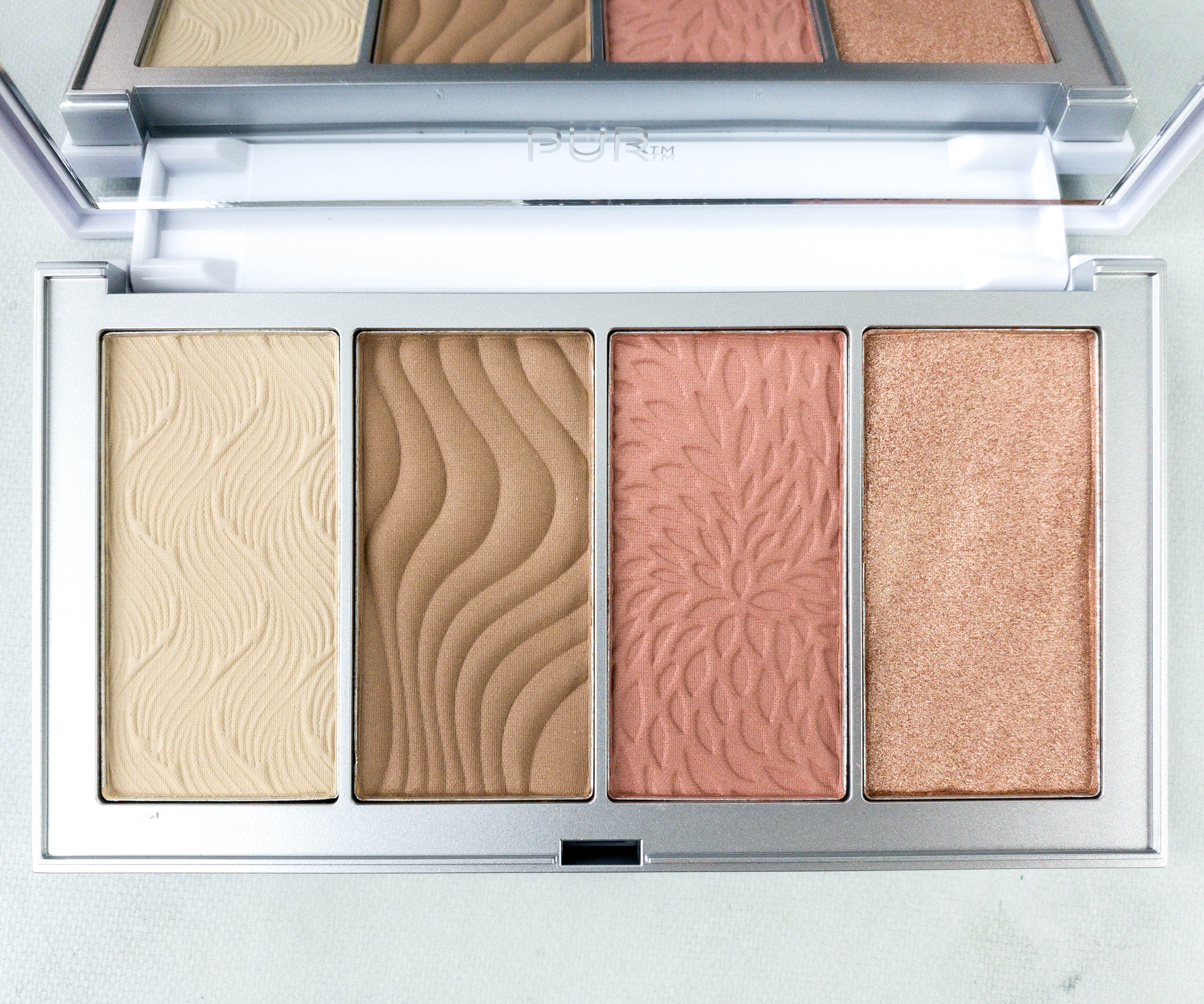 There's a wonderful shade range here. I love the subtle blush color because I think it will look flattering on most skin tones! They all have a nice formula as well because they apply smoothly and doesn't cause dryness.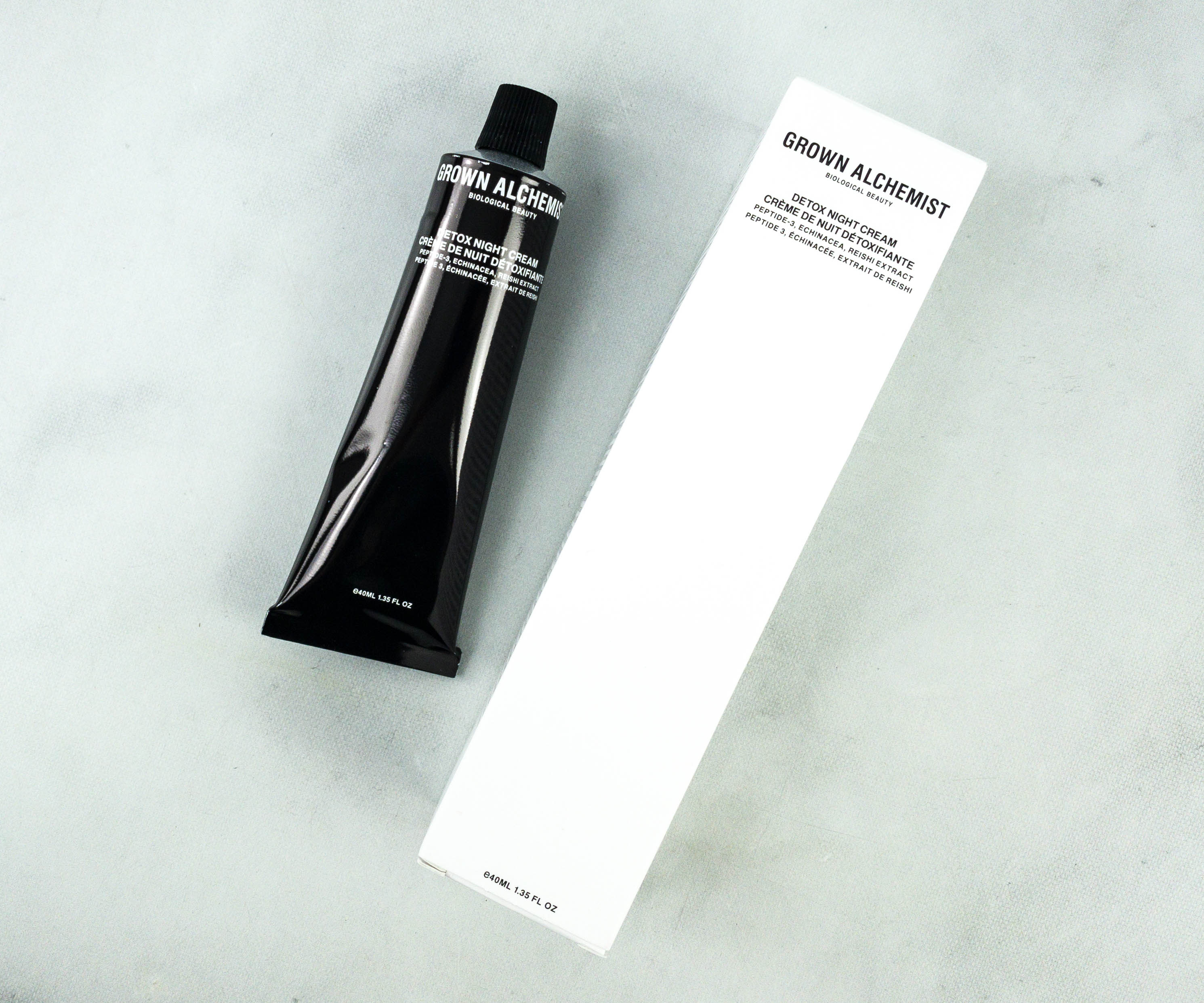 Grown Alchemist Detox Night Cream ($48.95) This is a variant item. Formulated with reishi mushroom extract and a rare Omega 7 from sea buckthorn berry, this cream works to rejuvenate, hydrate, and detoxify the skin while helping reduce the appearance of fine lines and wrinkles. It's best applied at night if you want to wake up with fresher and smoother skin. The formula is pretty lightweight and fast-absorbing, so no worries about it transferring to your sheets. It's also ideal for all skin types! I couldn't be happier with this item in the box, and I felt it was really a premium pick!
Dose of Colors Block Party Single Eyeshadow ($20) Everyone gets this item. Here's a single eyeshadow pot packed with multi-dimensional reflects for a more stunning eye look!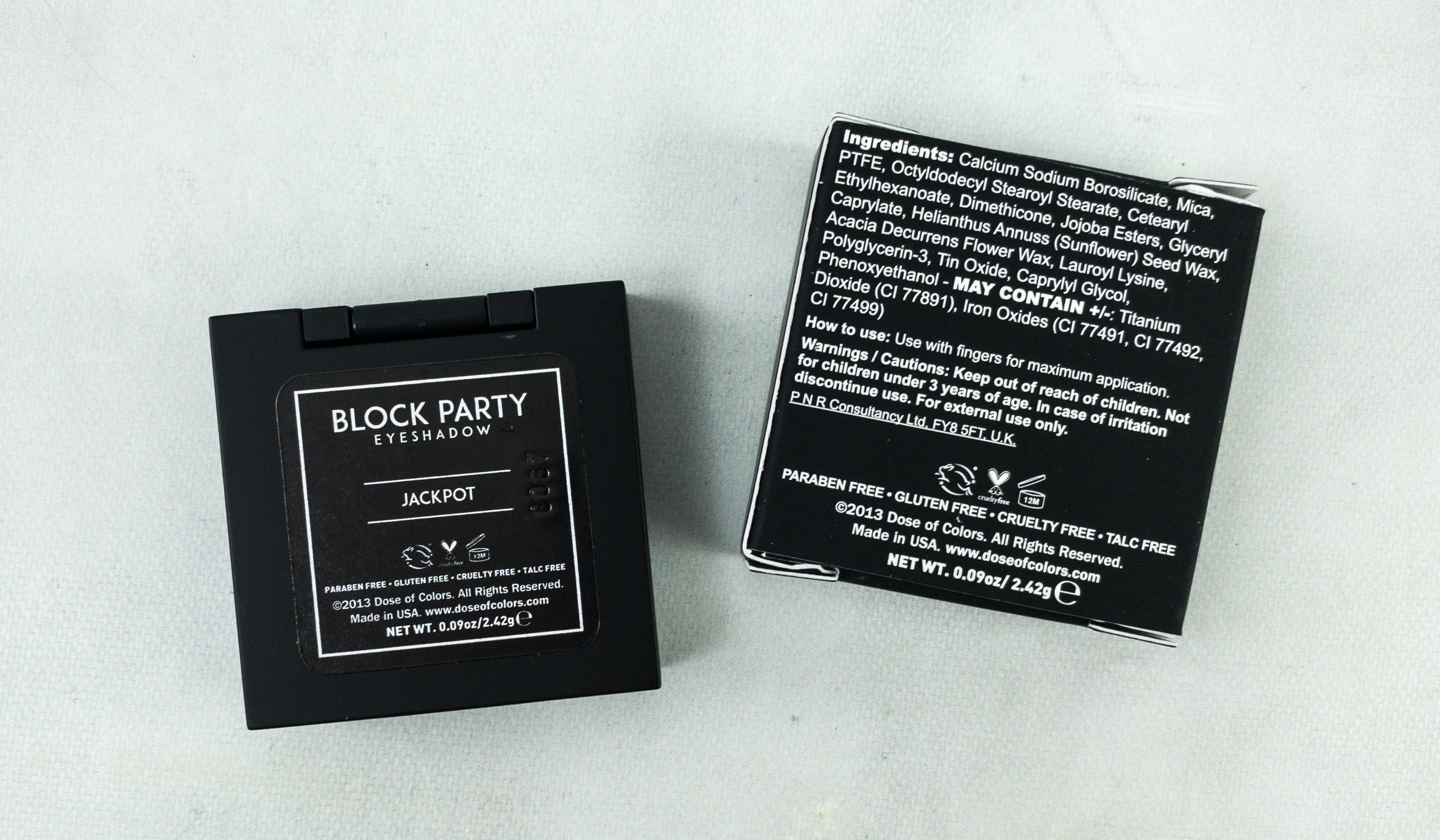 I received it in Jackpot, a muted green shade with a platinum finish. According to the packaging, it's paraben-free, gluten-free, cruelty-free, and talc-free.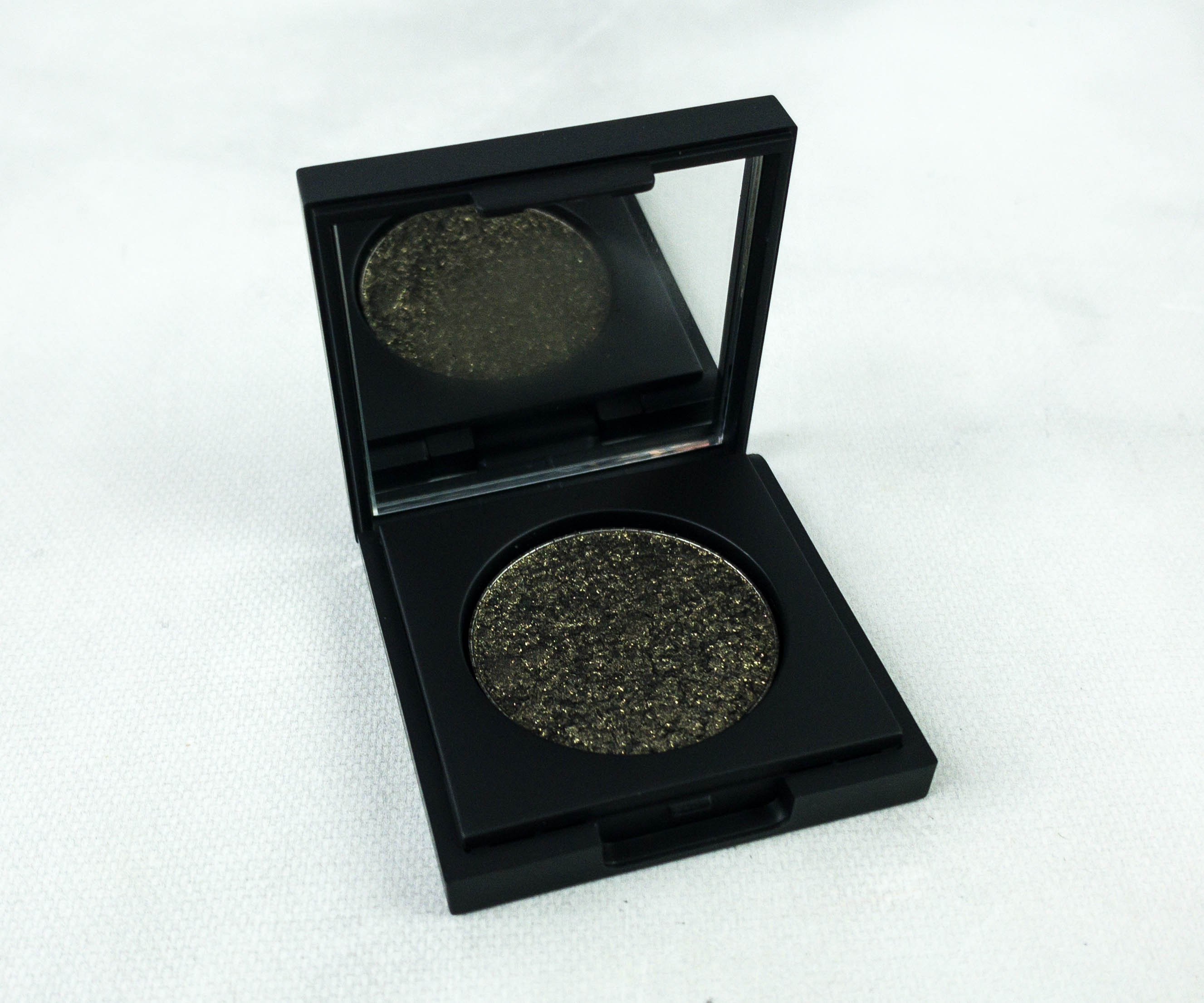 The pan came with a small mirror for touch-ups.
I like this color! I think this is great for the upcoming holiday season, as it has a sparkly finish. The formula also blends seamlessly, whether you use your fingers or a brush to apply it.
I'm loving the selection of skincare and makeup items from BOXYCHARM Premium this month! The face palette and the setting powder combo is good for everyday use. They are not just easy to apply, they also keep my makeup natural and fresh. They don't make my face oily either! The box even included a new beauty tool in my box, which is a skincare brush set that helps apply skincare products more efficiently. All in all, I like this subscription because doesn't skimp on their box curations! Even without the value of the brush and the lip liner duo, the retail value already totals to $142! I don't necessarily think all the items in premium are really premium brands and I think Boxycharm could do a better job of differentiating between the base box and the premium box – but even getting a couple items that really ARE premium – like Grown Alchemist – makes the price of the box worth it for me!
Did you get BOXYCHARM Premium? What's your favorite item?