CatLadyBox sends monthly boxes for the cat ladies and their cats! There are two types of boxes: the Crazy CatLadyBox that contains cat-themed items for you and your cat, and the CatLadyBox which contains things just for you. Each curation might include cat-themed shirts, jewelry, home decor, accessories, art, and more – all delivered in a box your cat can keep.
The items were wrapped in black tissue paper.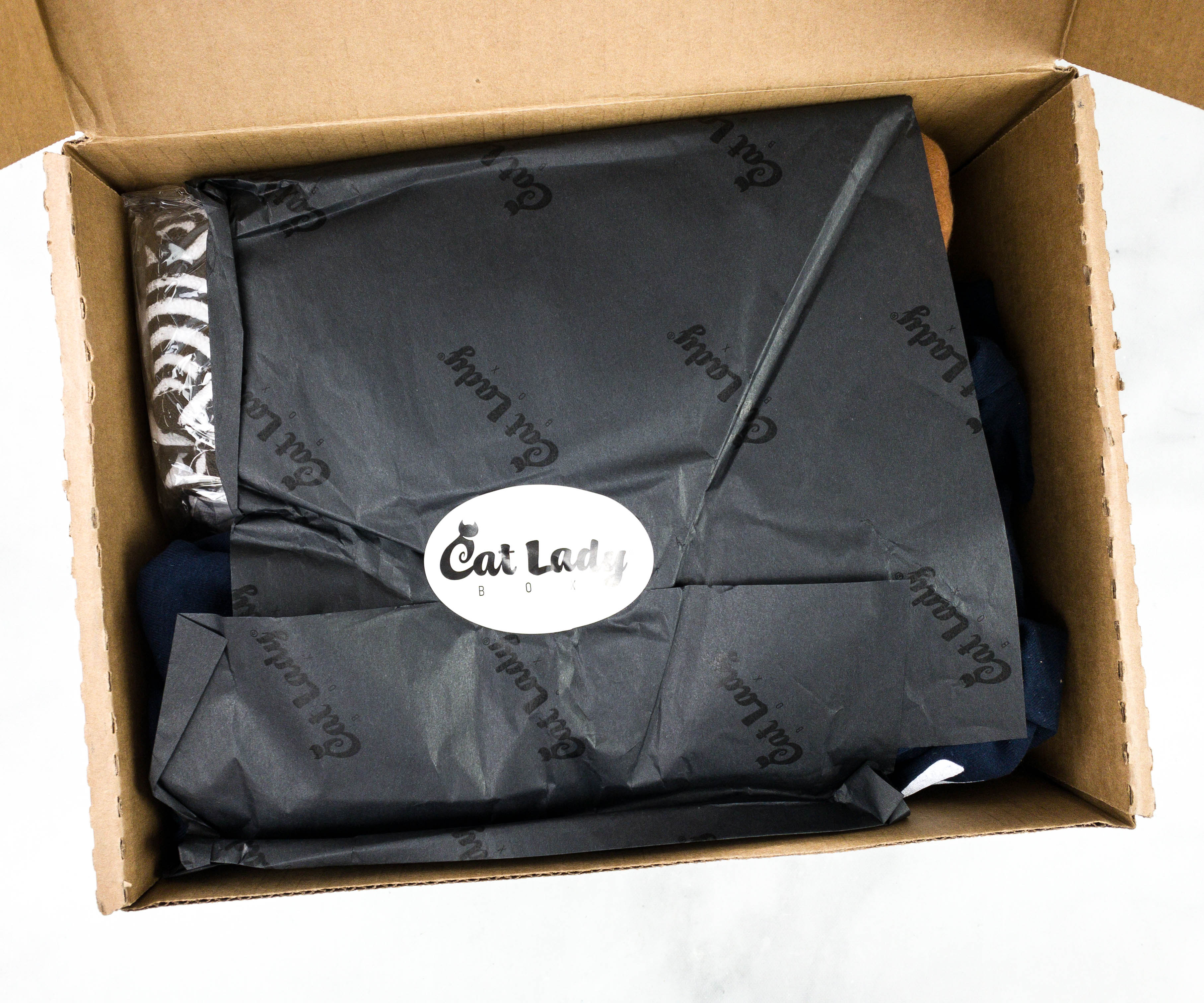 It was also sealed with a Cat Lady sticker.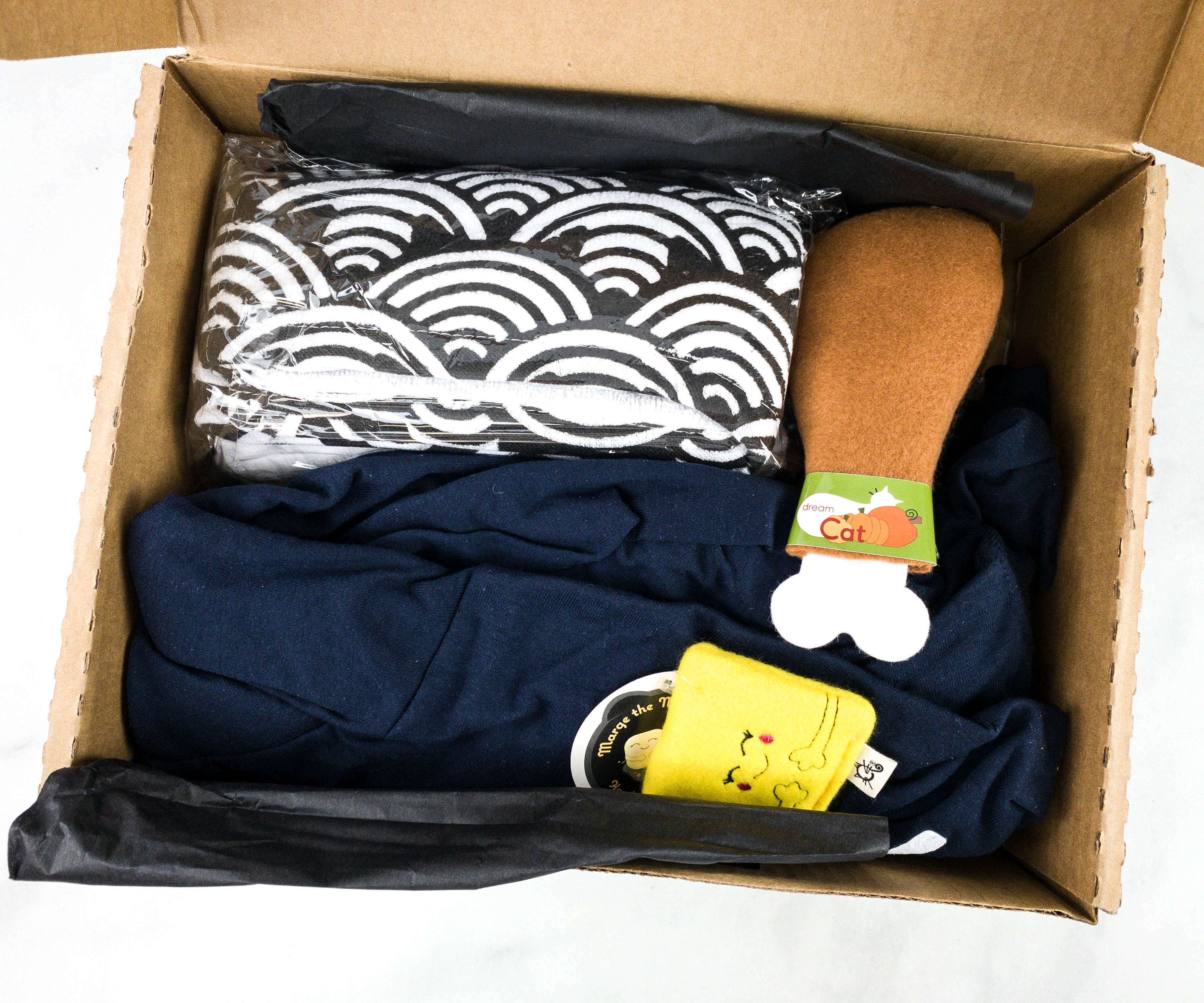 One of the items was packed in plastic.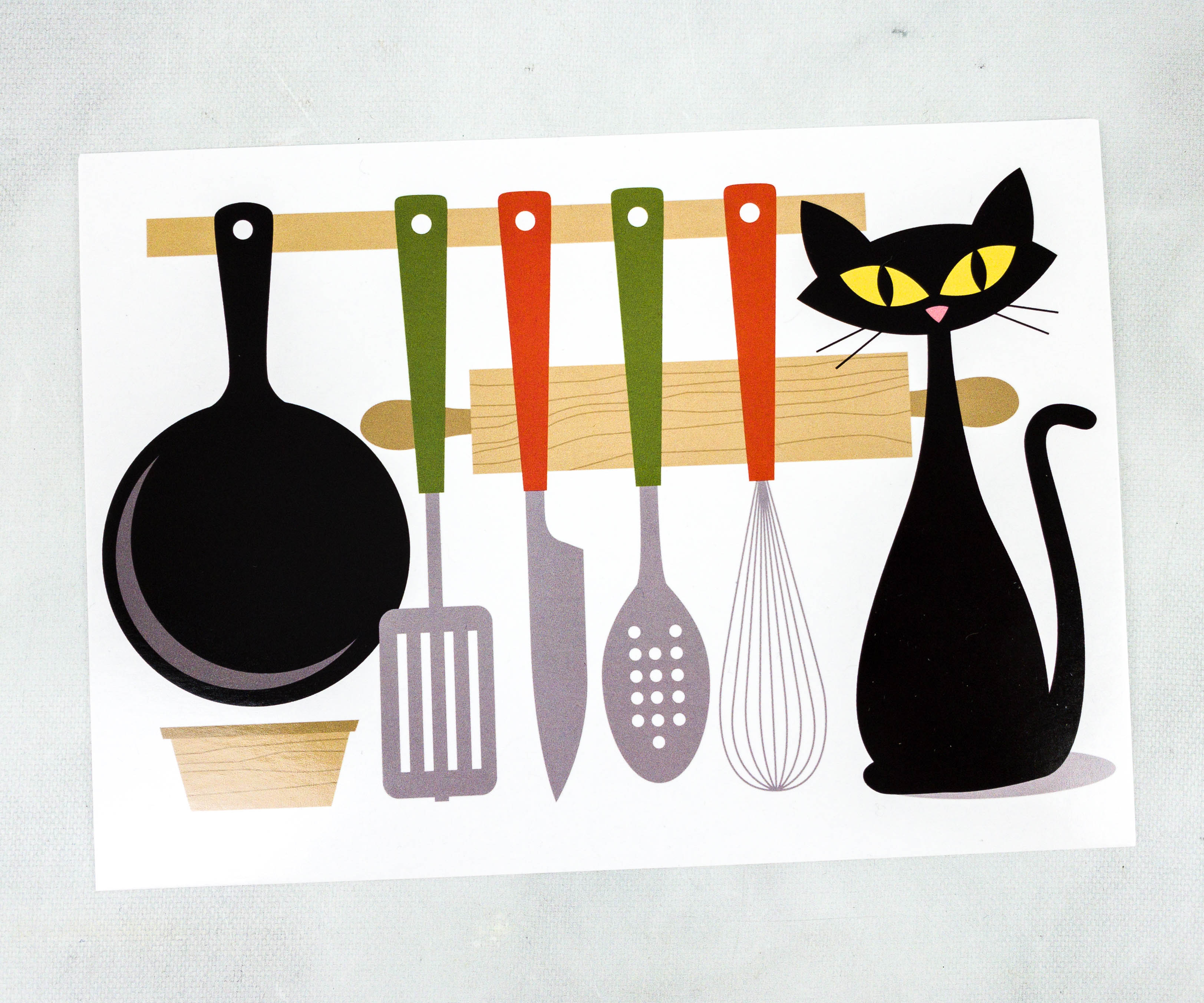 The information card features a cute cat artwork by the featured CatLady artist, DexArt.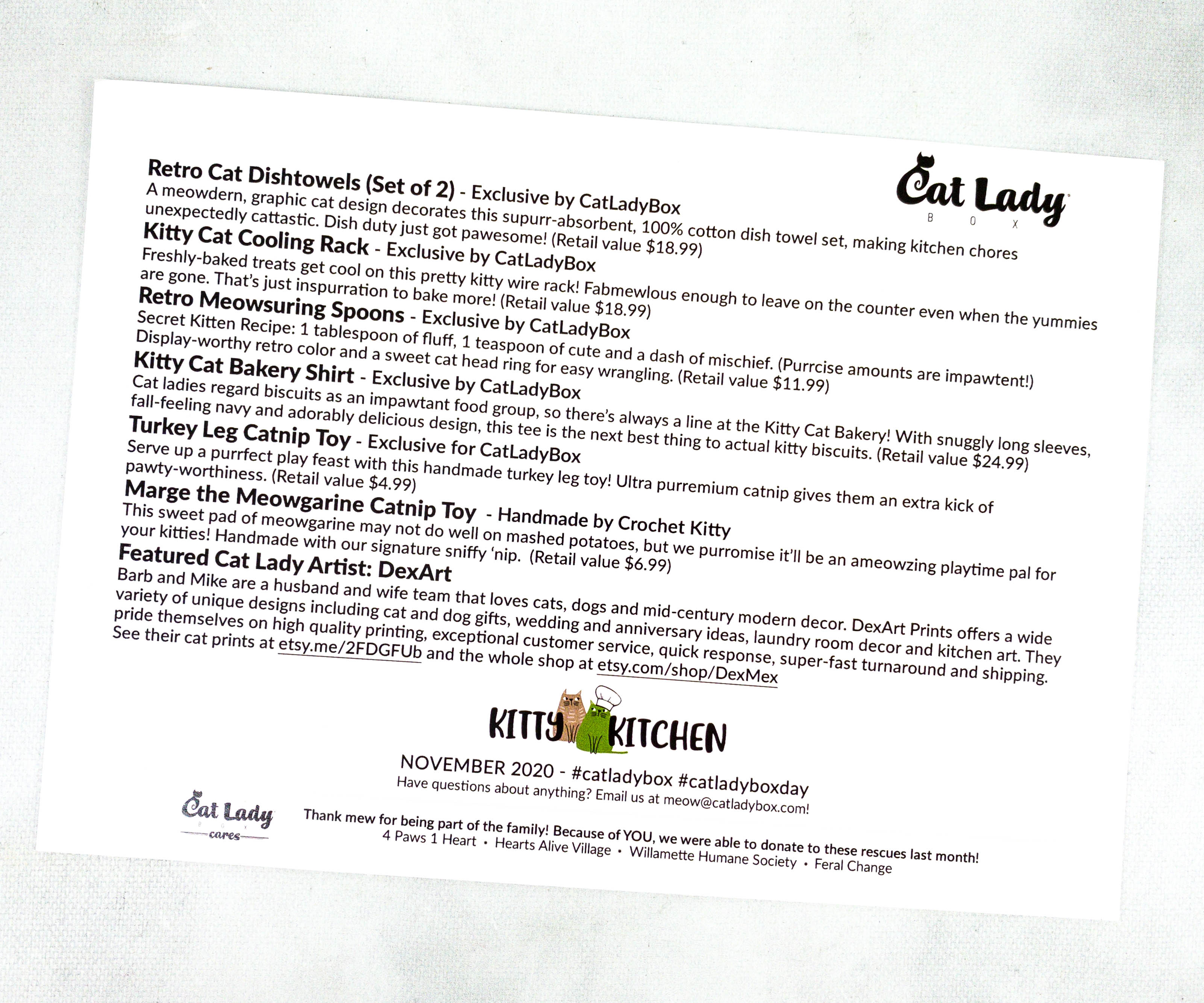 At the back, there's a list of all the items in the box with their retail value and a brief description. The October 2020 theme is Black Cat!
Everything in my CatLadyBox!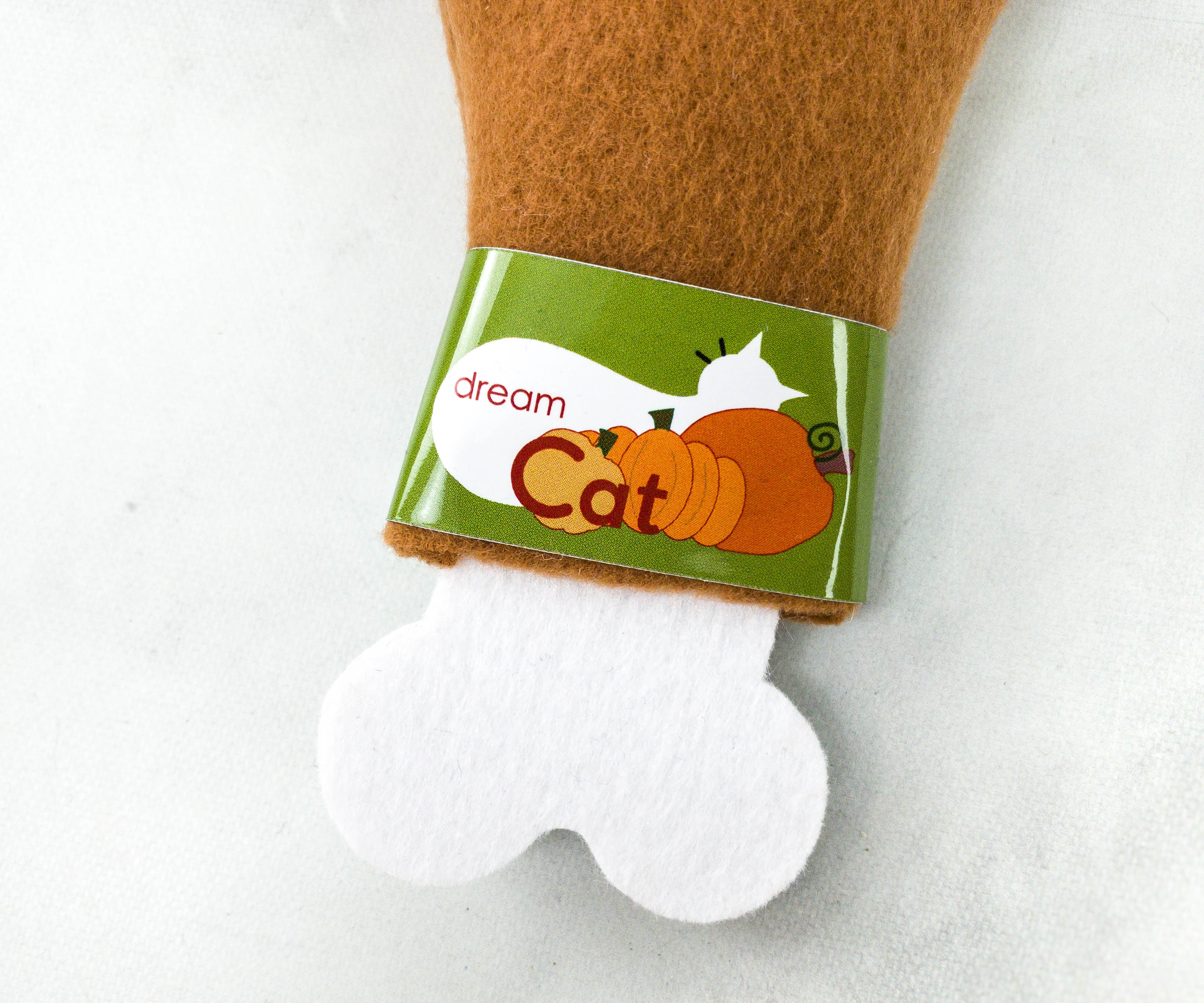 Turkey Leg Catnip Toy ($4.99) Just in time for Thanksgiving, here's a cute cat toy shaped like a turkey leg!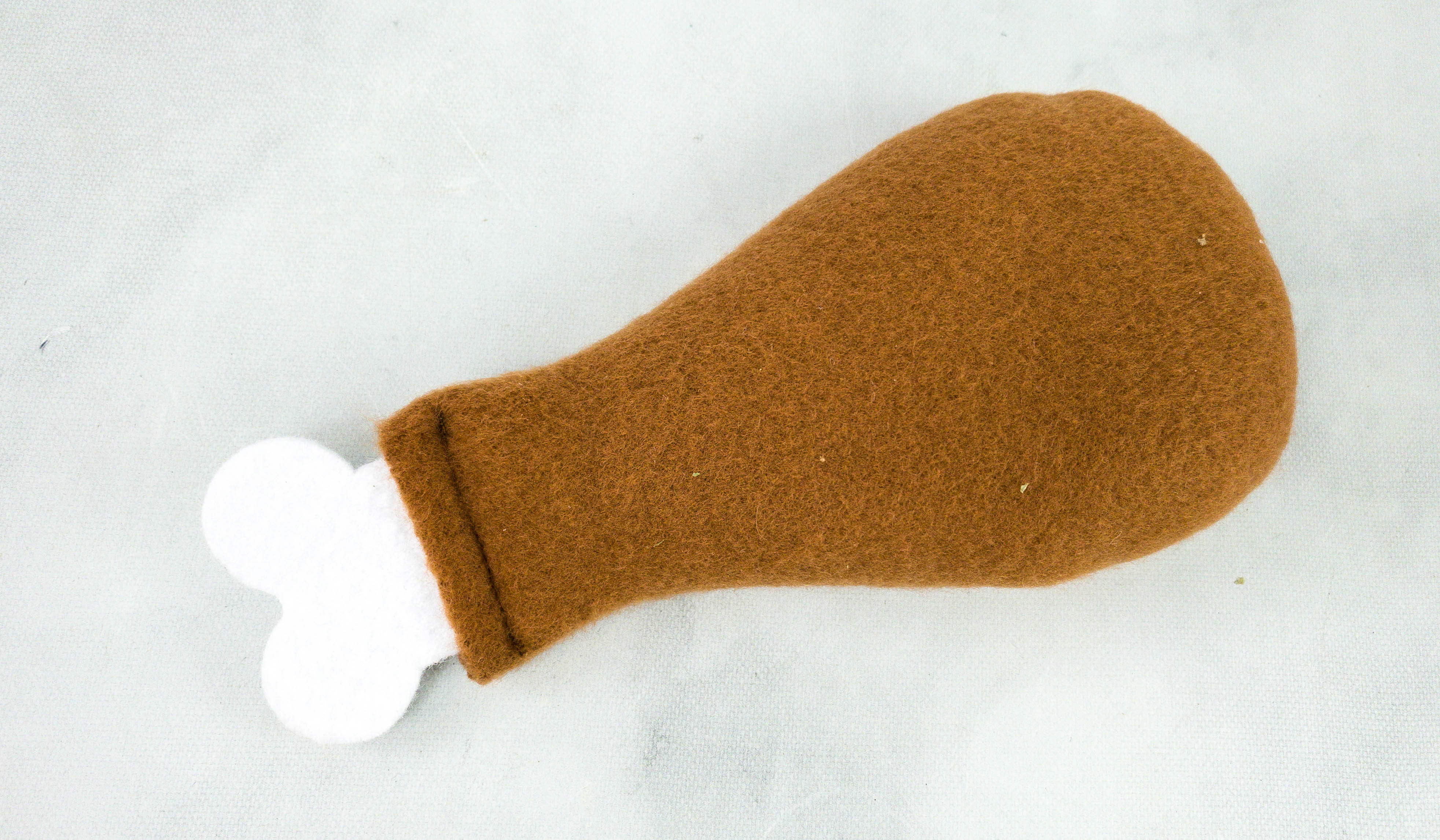 It's not just cute and fluffy, it also contains catnip that cats love!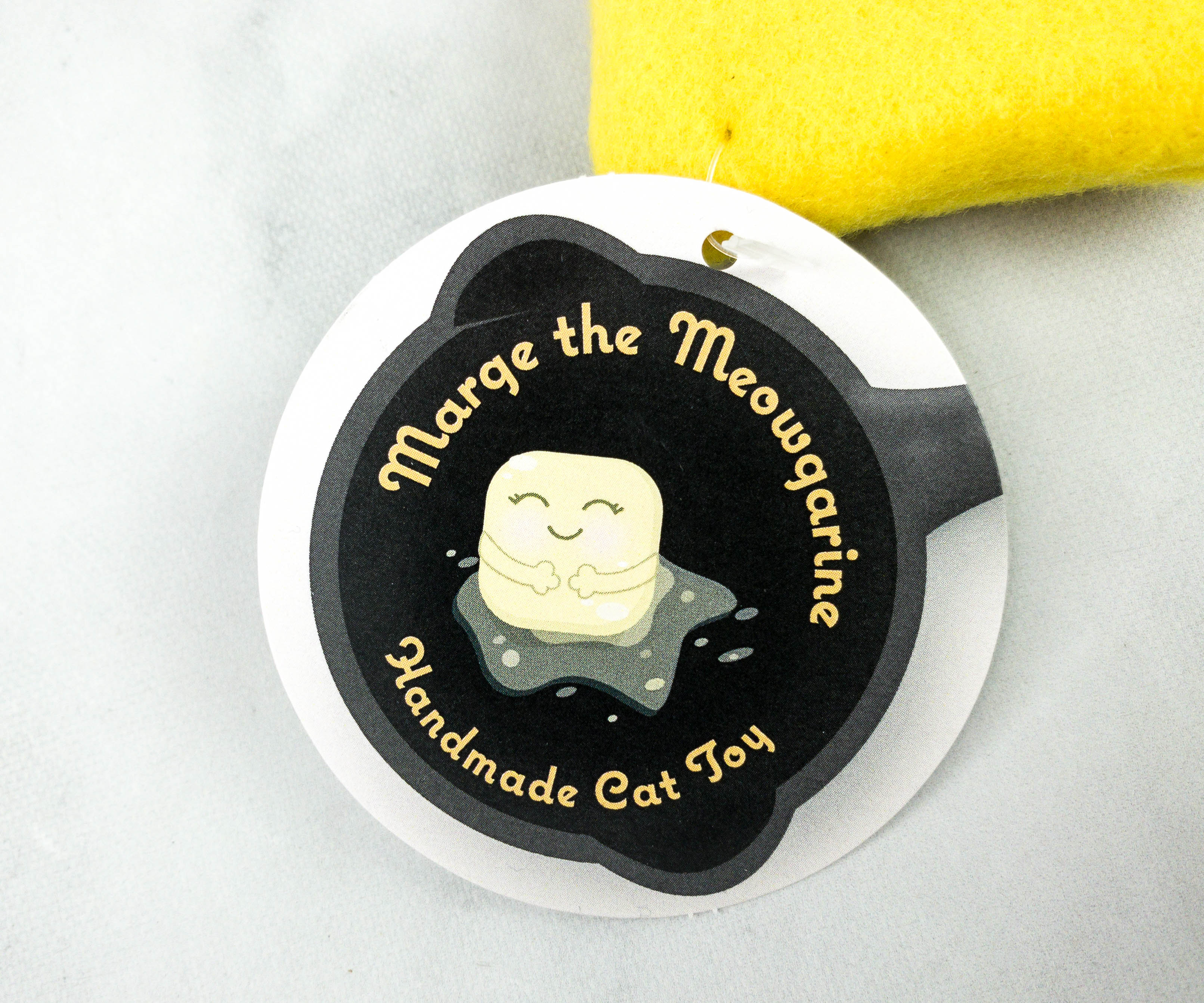 Marge the Meowgarine Catnip Toy ($6.99) Here's another fun toy with catnip, and this time it's shaped like a slice of margarine!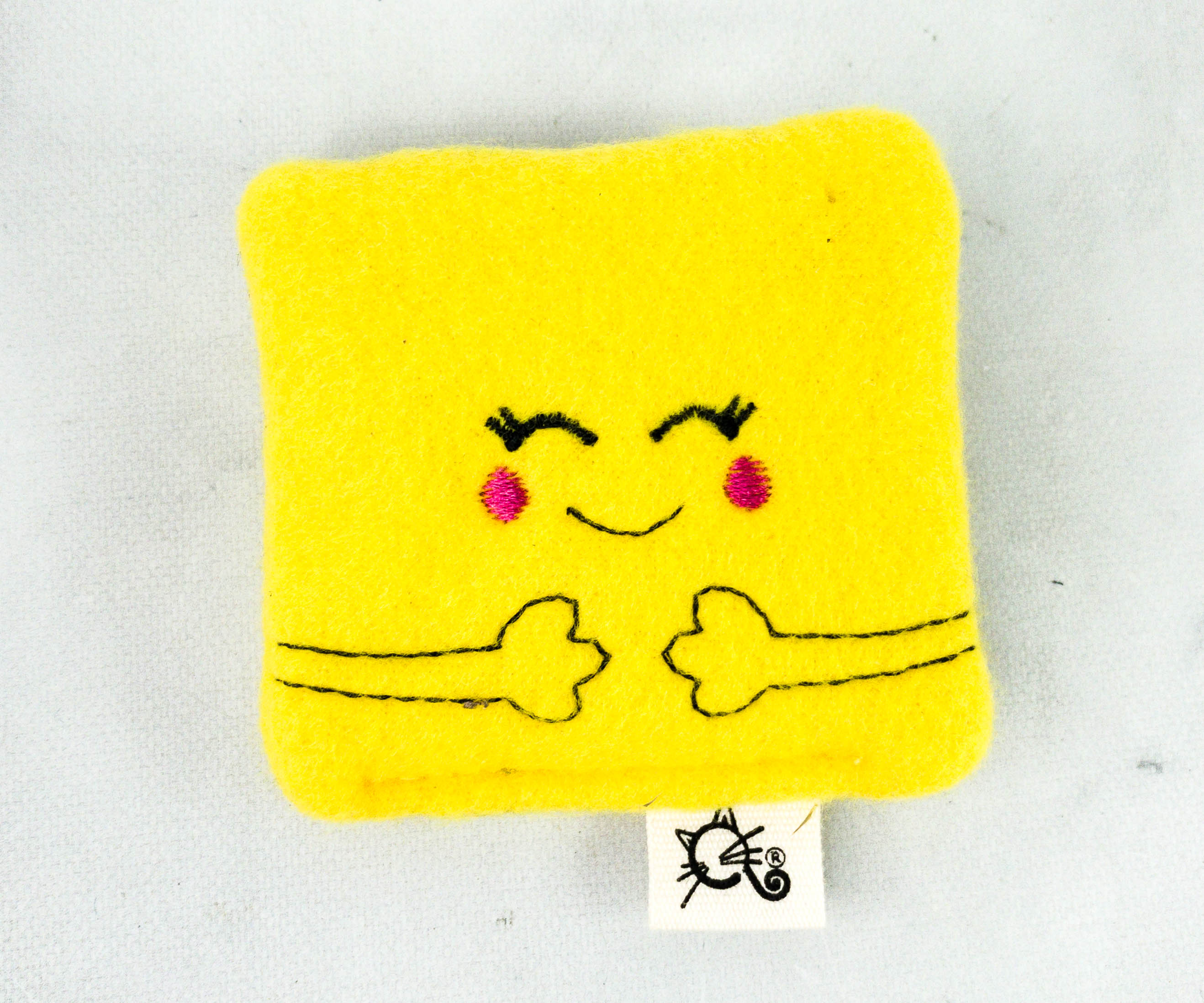 The cute toy features an embroidered face and hands, so there's no need to worry about its parts falling off in case your cat becomes too tough on them!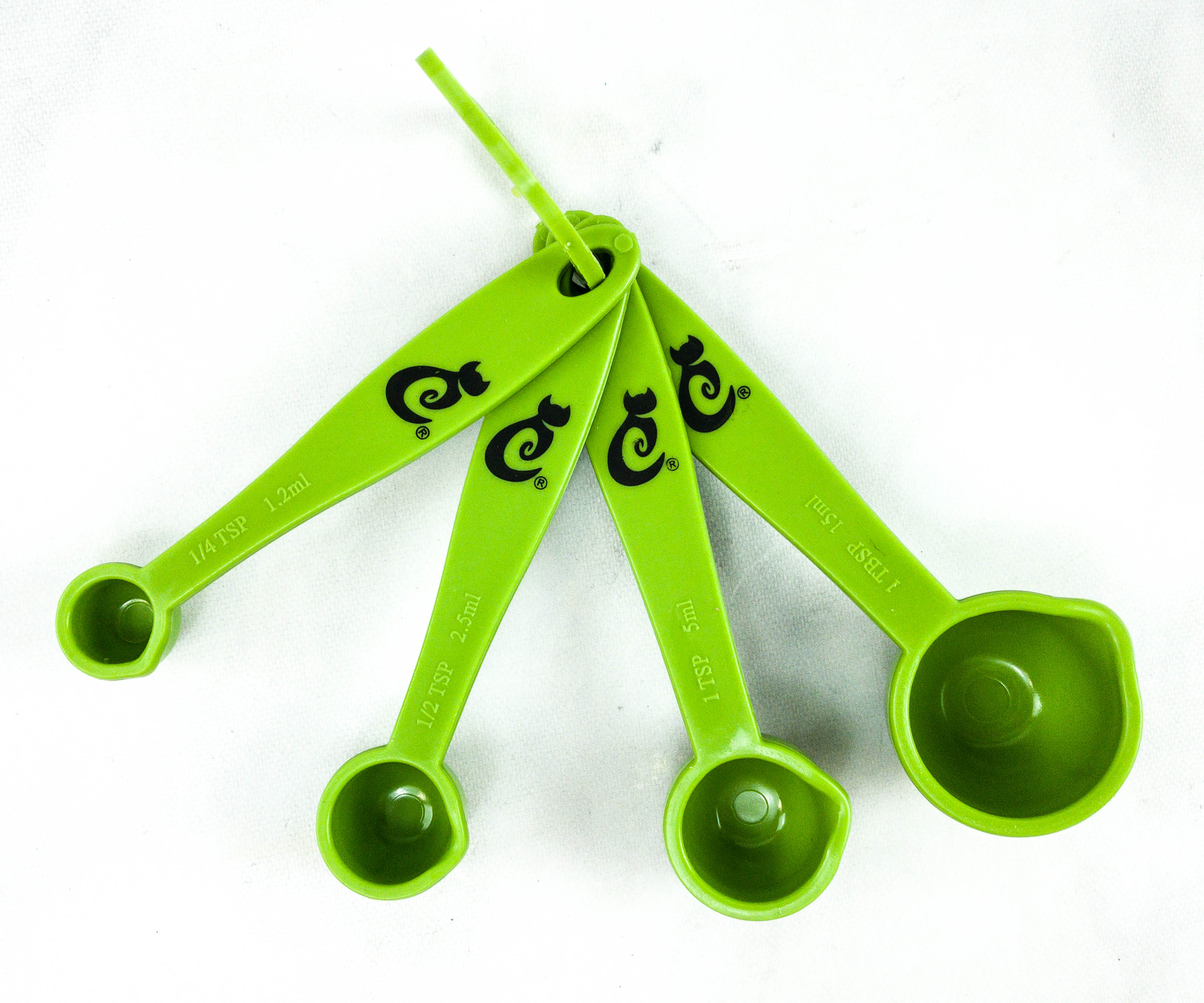 Retro Meowsuring Spoons ($11.99) This set of measuring spoons are for the cat lady! I received it in green, and each of them features the Cat Lady Box logo plus its corresponding measurement.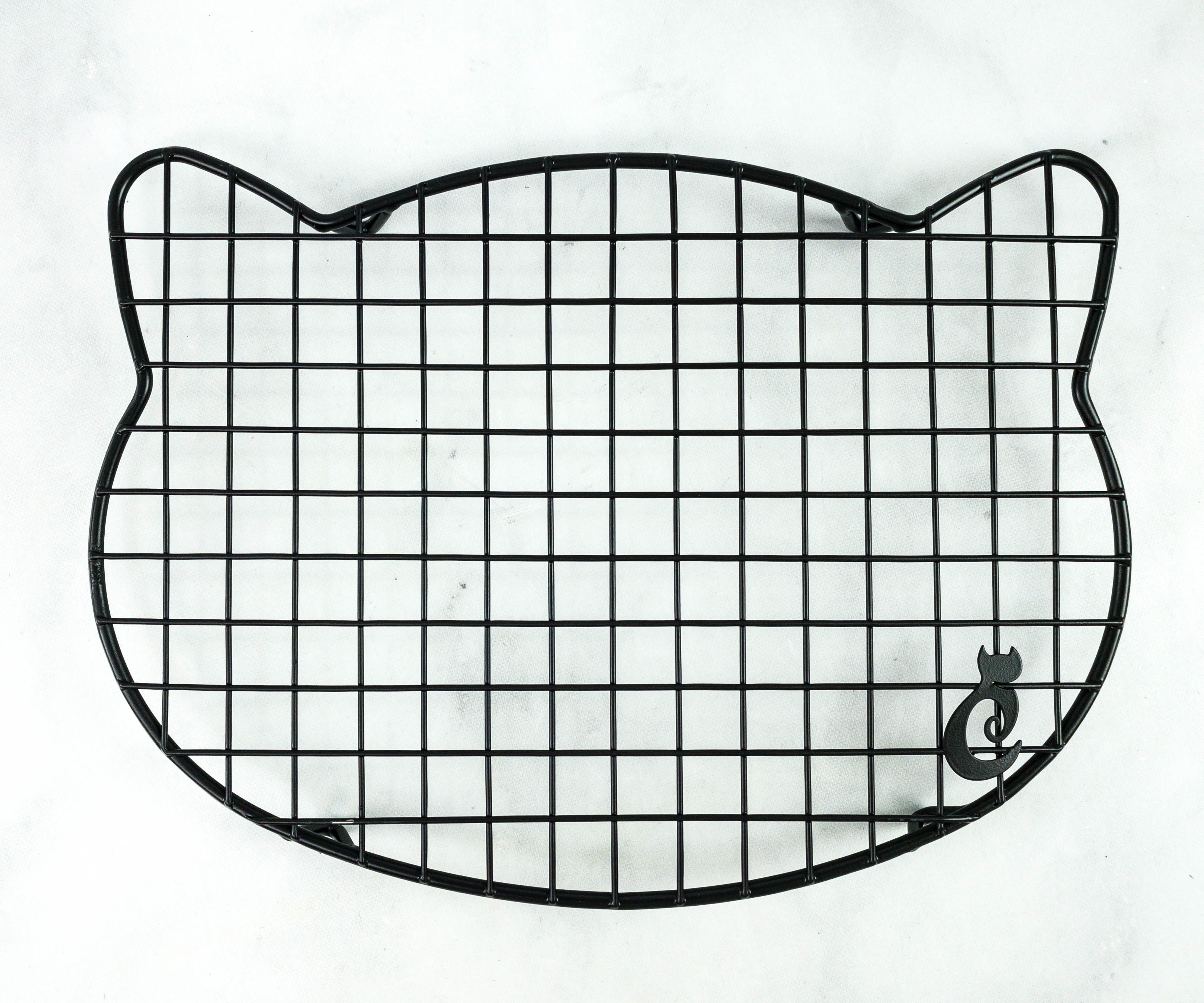 Kitty Cat Cooling Rack ($18.99) This is the cutest cooling rack I've seen! It's cat-shaped and the grids are tight, so cookies and other baked goods won't fall through.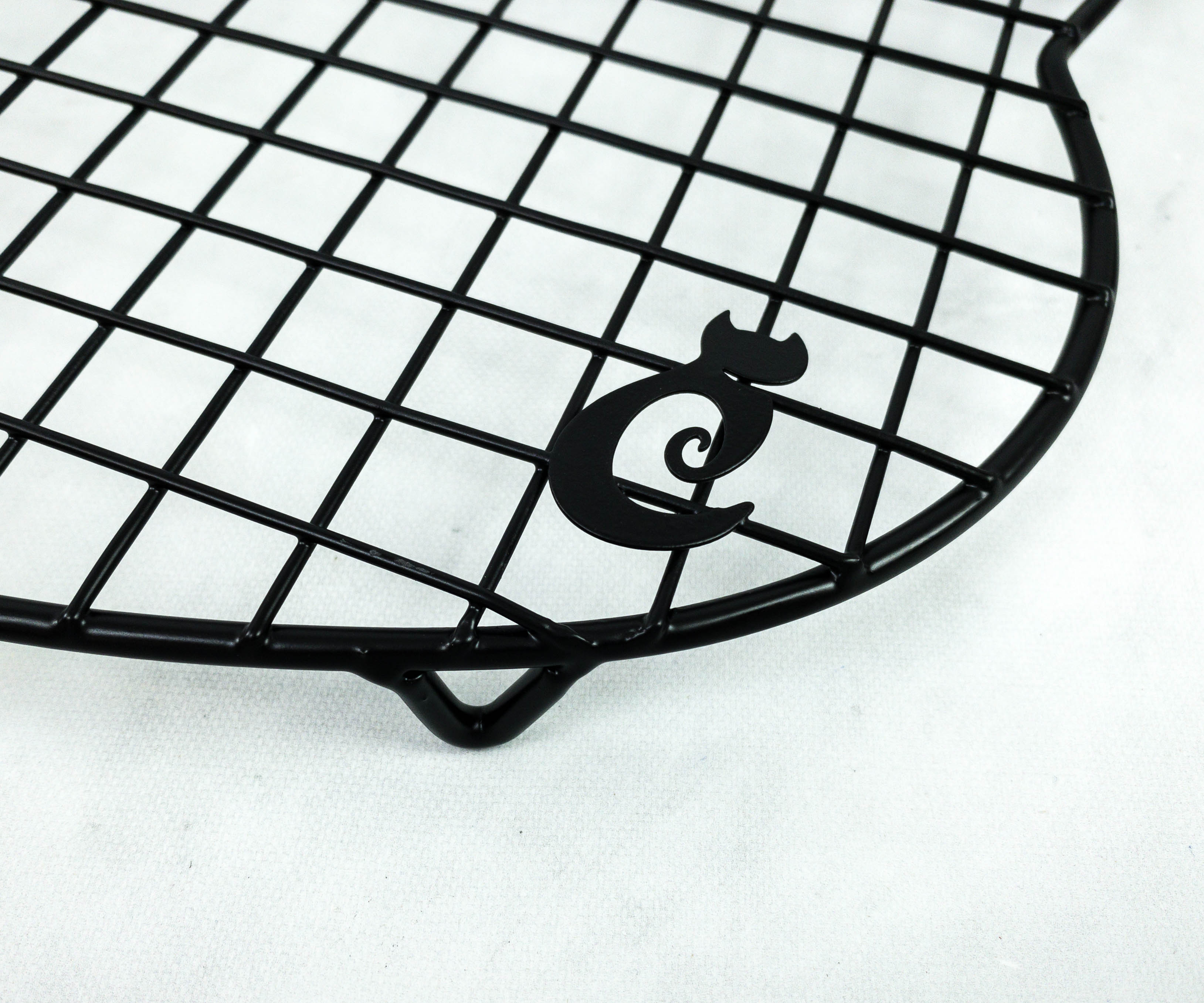 It also has a small Cat Lady Box logo on one side.
Retro Cat Dishtowels (Set of 2) ($18.99) Here's another useful kitchen item, a set of cat-themed dish towels! One features black and white cat head prints together with some geometric patterns.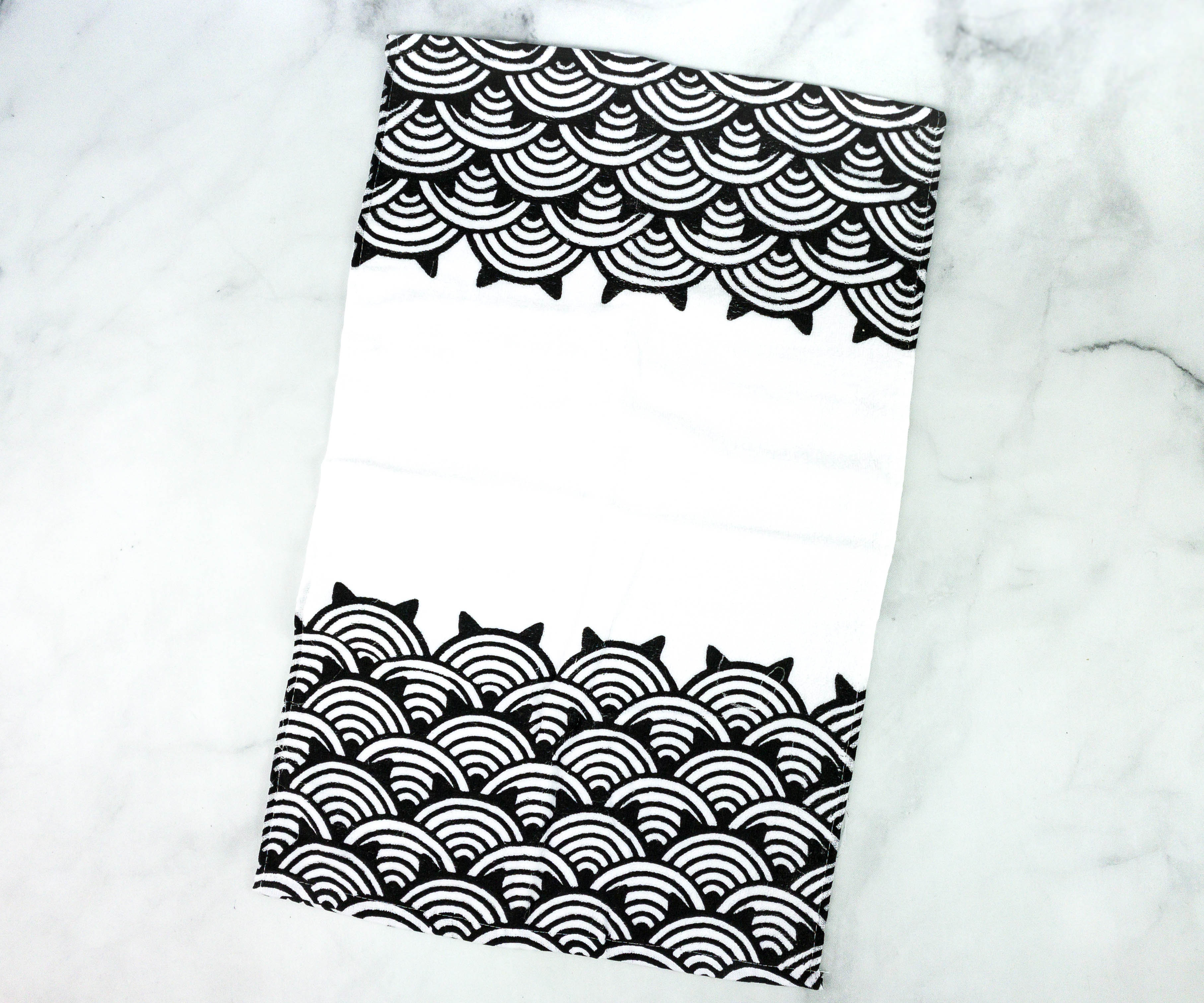 The other dish towel also features cute cat ears!
Both towels are soft and absorbent, making them ideal for drying off dishes!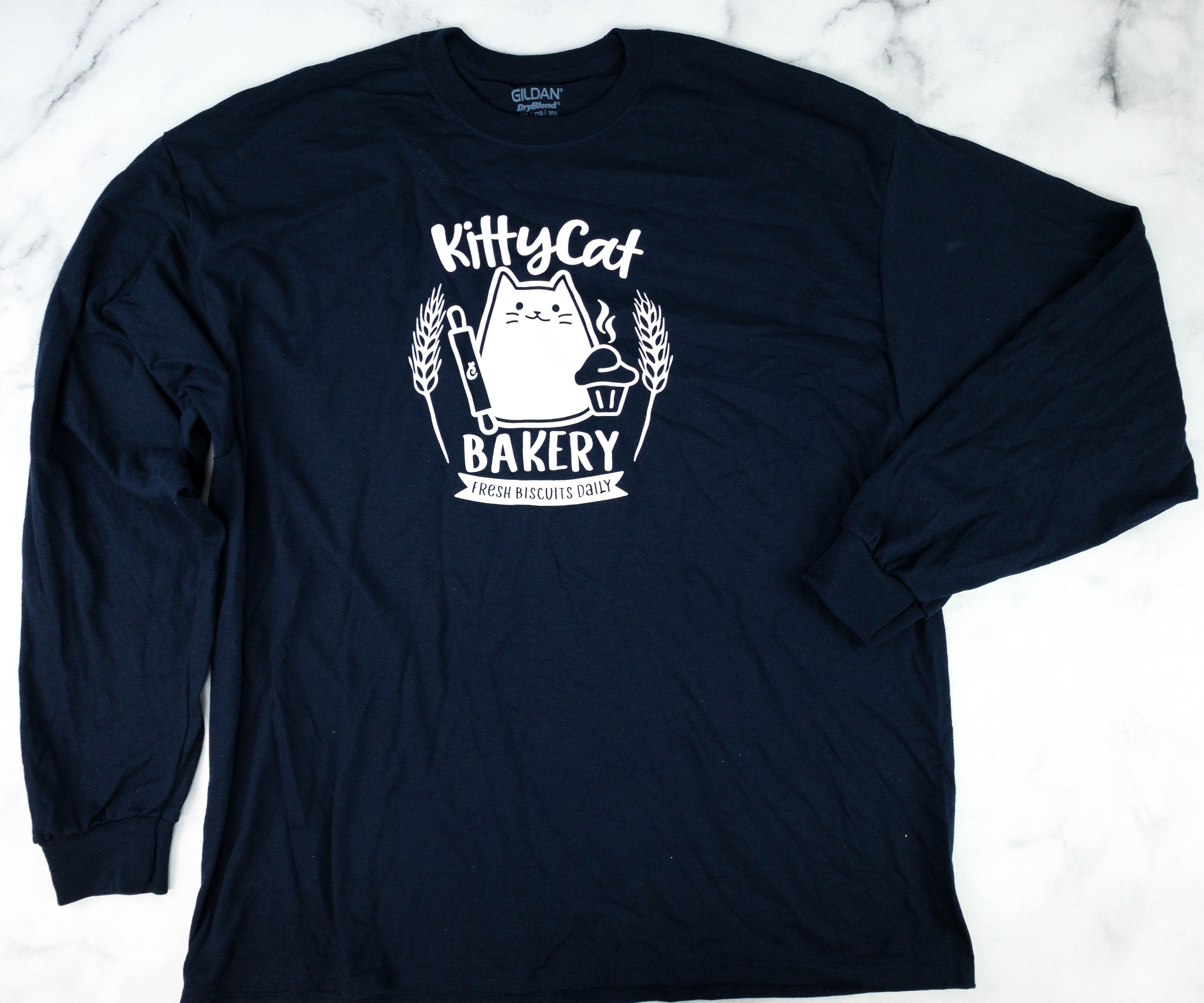 Kitty Cat Bakery Shirt ($24.99) Of course, there's also a wearable for the cat lady! This time, it's a long-sleeved top, which is great since the weather is starting to get colder.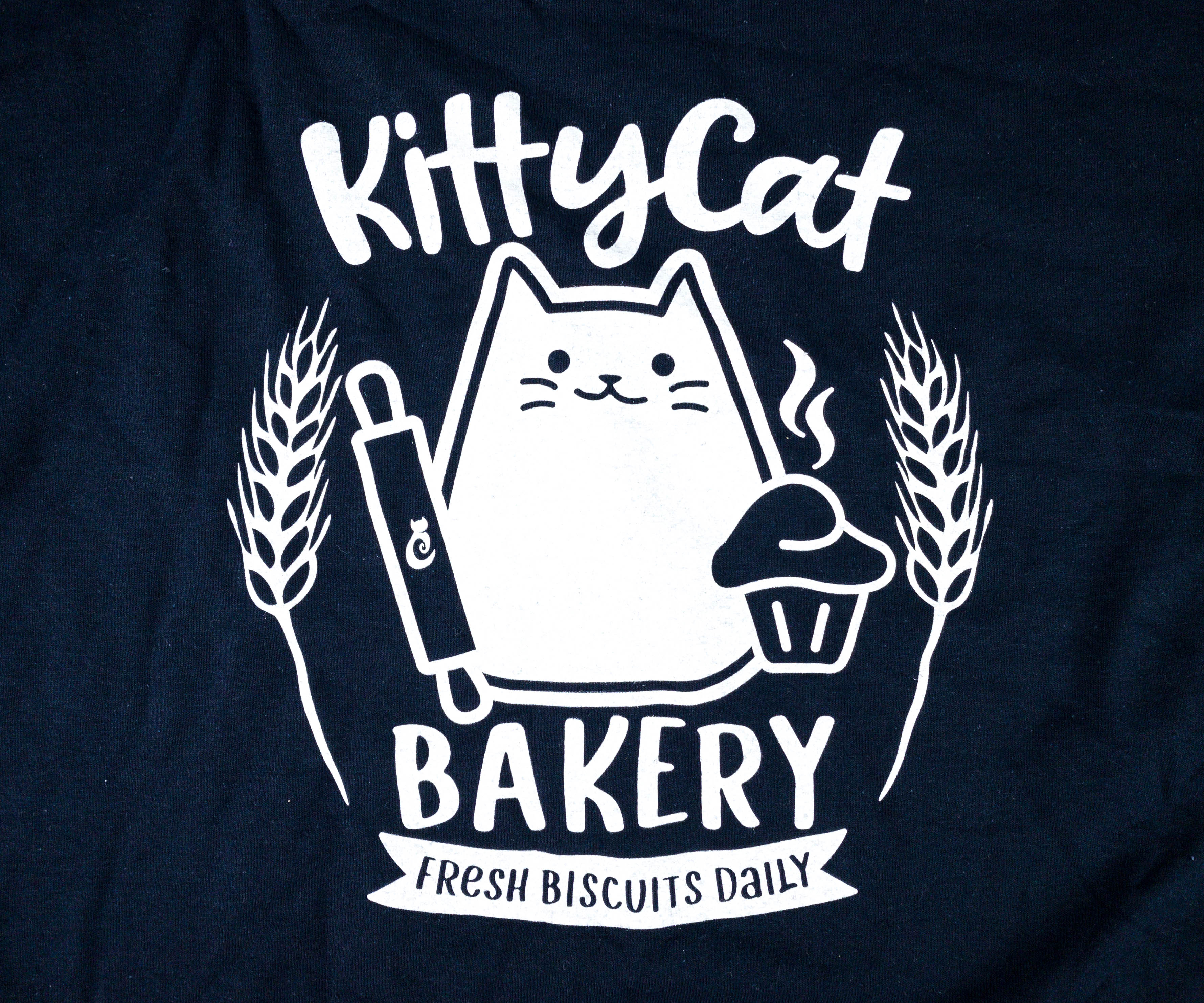 It's in navy blue, with a print that features a baker cat! It's so cute!
I'm loving this kitchen-themed Cat Lady Box! It includes a bunch of useful kitchen items, like dish towels, measuring spoons, and a cooling rack. They even included a long-sleeved top, which is perfect for the current weather. The catnip toys are also pretty good! One is shaped like a turkey leg and the other is inspired by margarine. They were well-stitched so cats can enjoy them for a long time. This is a nice box overall, especially if you can't get enough cat-themed items for your home or for personal use!
What do you think of this month's box?