Universal Yums is an international snack subscription! Featuring a new country each month, the box contains unique and delicious snacks that are either difficult or impossible to find in US stores. They promise to always include a variety of sweet and savory snacks, all with the featured country's distinct flavors and spices. Each box also comes with an interactive guidebook containing an explanation of why they chose each snack, as well as trivia, games, recipes, and other cultural features!
There are three available box sizes:
Yum Box – 6+ snacks plus a 12-page booklet for $14 a month
Yum Yum – 12+ snacks plus a 16-page booklet and other bonus content for $25 a month
Super Yum Box – 20+ snacks plus a 20-page booklet and other bonus content for $39 a month
DEAL: Save 10% on a 6+months Universal Yums subscription!! No coupon code needed, just use this link to sign up!
HOLIDAY DEAL: Use this link to save up to $30 on a gift (for yourself or a loved one!) this holiday!
This is the review of the Yum Yum box!
The featured place this month is ITALY!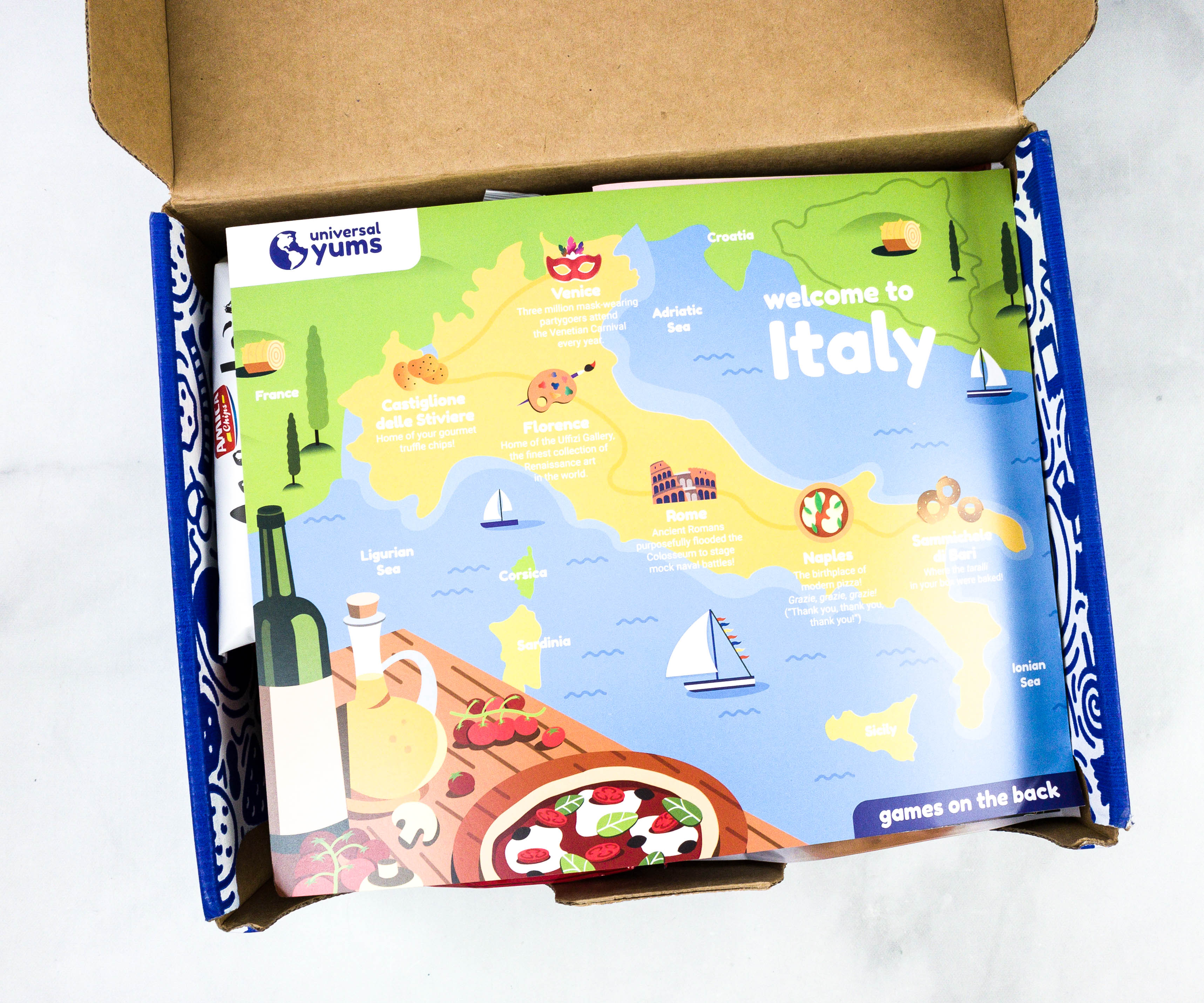 A card sits on top of the snacks for this month.
As always, the box is jampacked!
They included a promotional card on how to save on Yums this holiday season.
Get $10 off on 6 or 12-month Yum Box!
Get $20 off on 6 or 12-month Yum Yum Box!
Get $30 off on 6 or 12-month Super Yum Box!
Deal applies automatically, just use this link to gift it (to yourself or someone else)!
The sticker features a unique take on Mona Lisa, a painting originally made by Italian artist Leonardo da Vinci.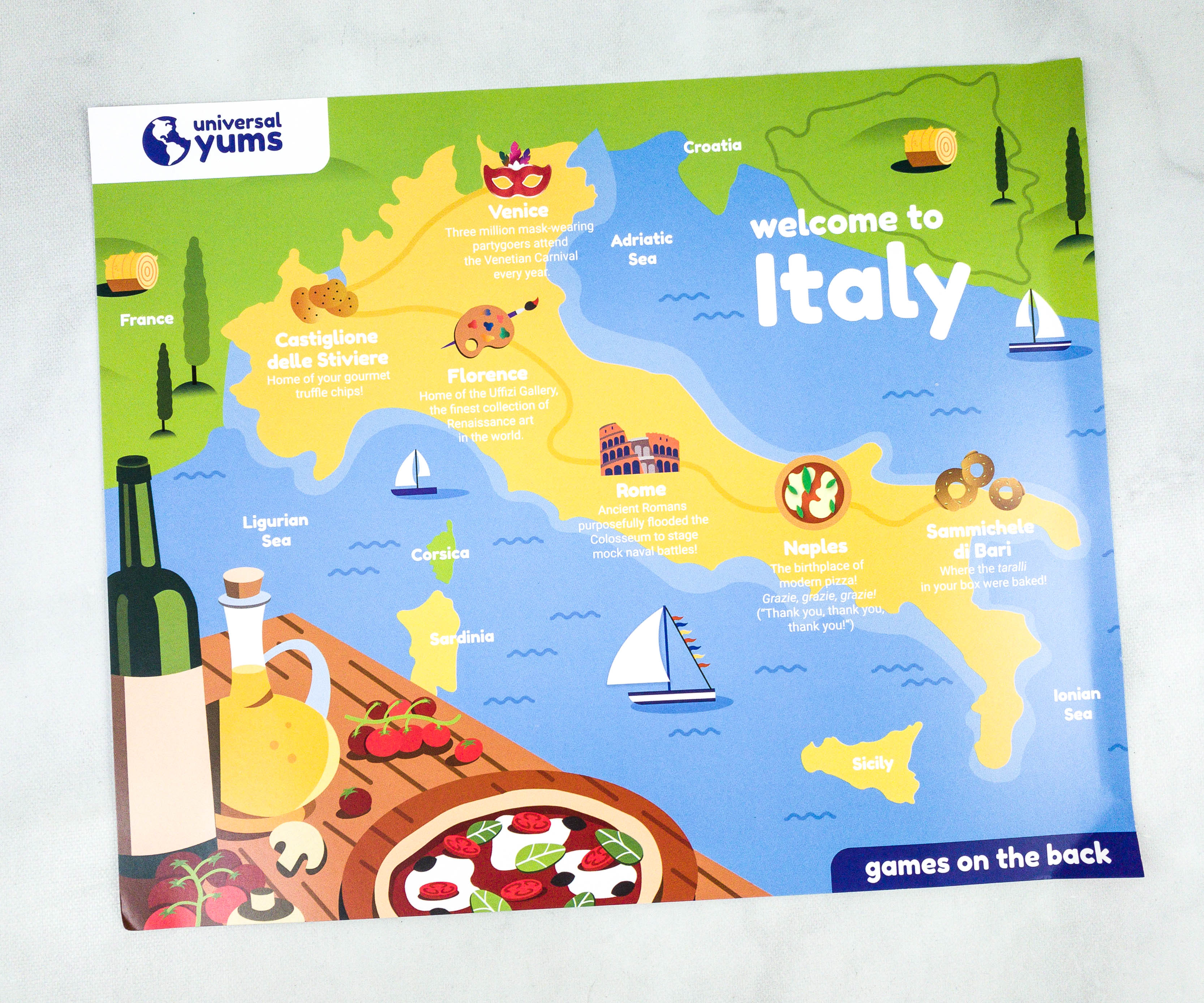 This card features the map of Italy. It also gives us a brief overview of the country!
At the back is The Official Yum Awards where you can rate all the snacks!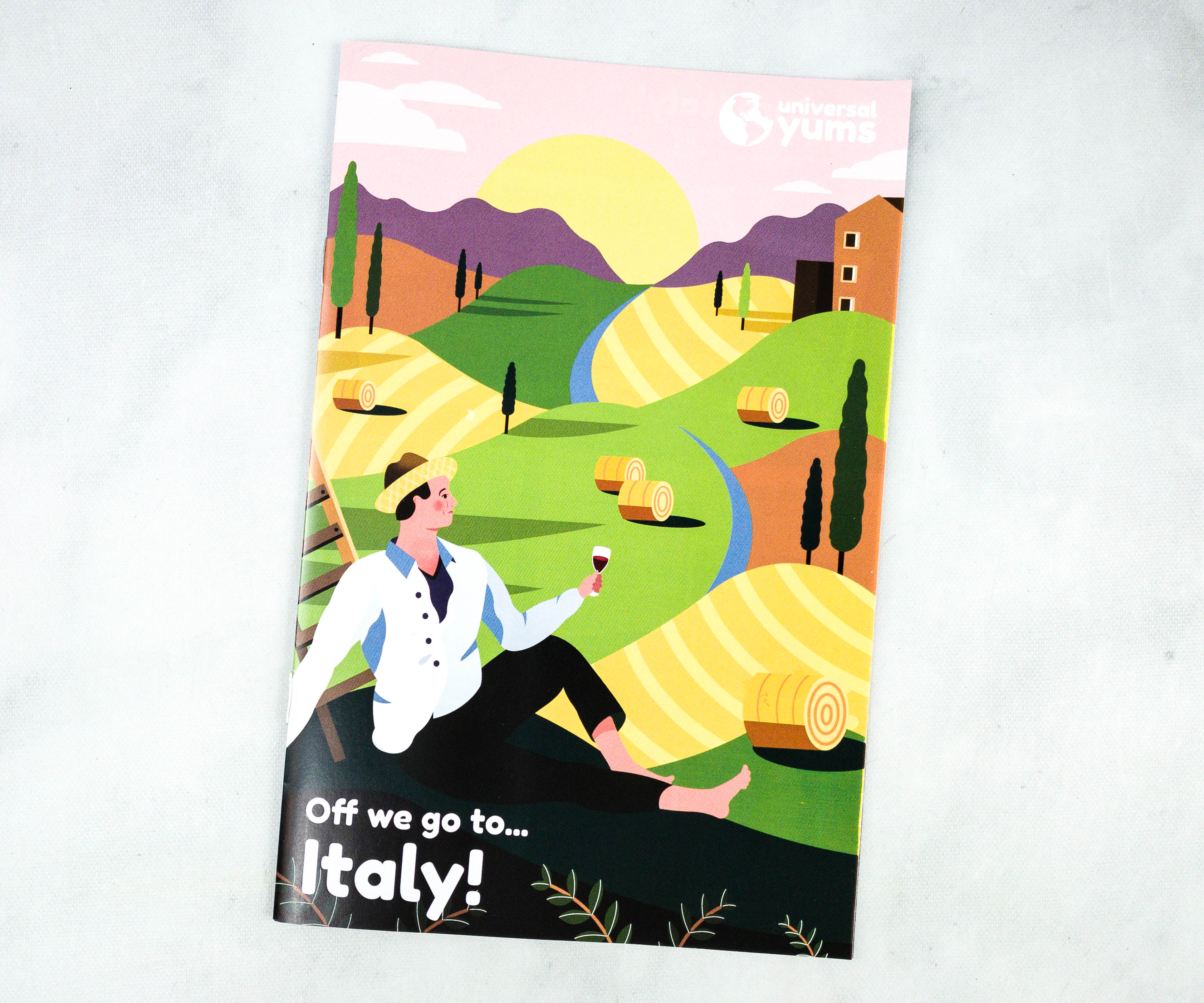 Aside from the sheet, the box also includes an information booklet.
At the back, they featured items that are available in The Yum Shop.
Inside the booklet, there are more fun facts about Italy, and some sneak peek of the country's rich culture and destinations. There's even a recipe for a unique Fettuccine that uses chocolate and sage butter!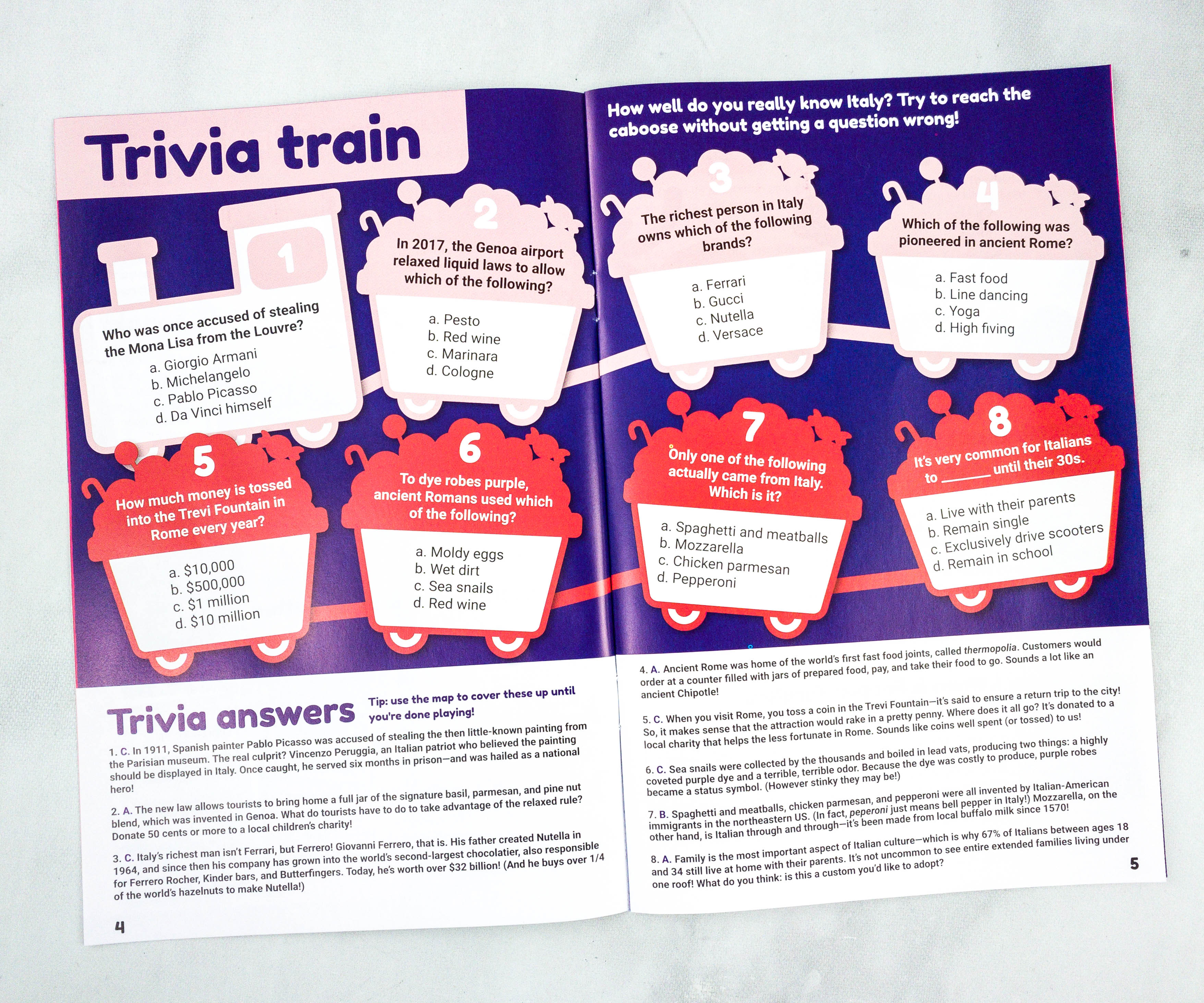 Here's a trivia page where you can test your knowledge about this wonderful place!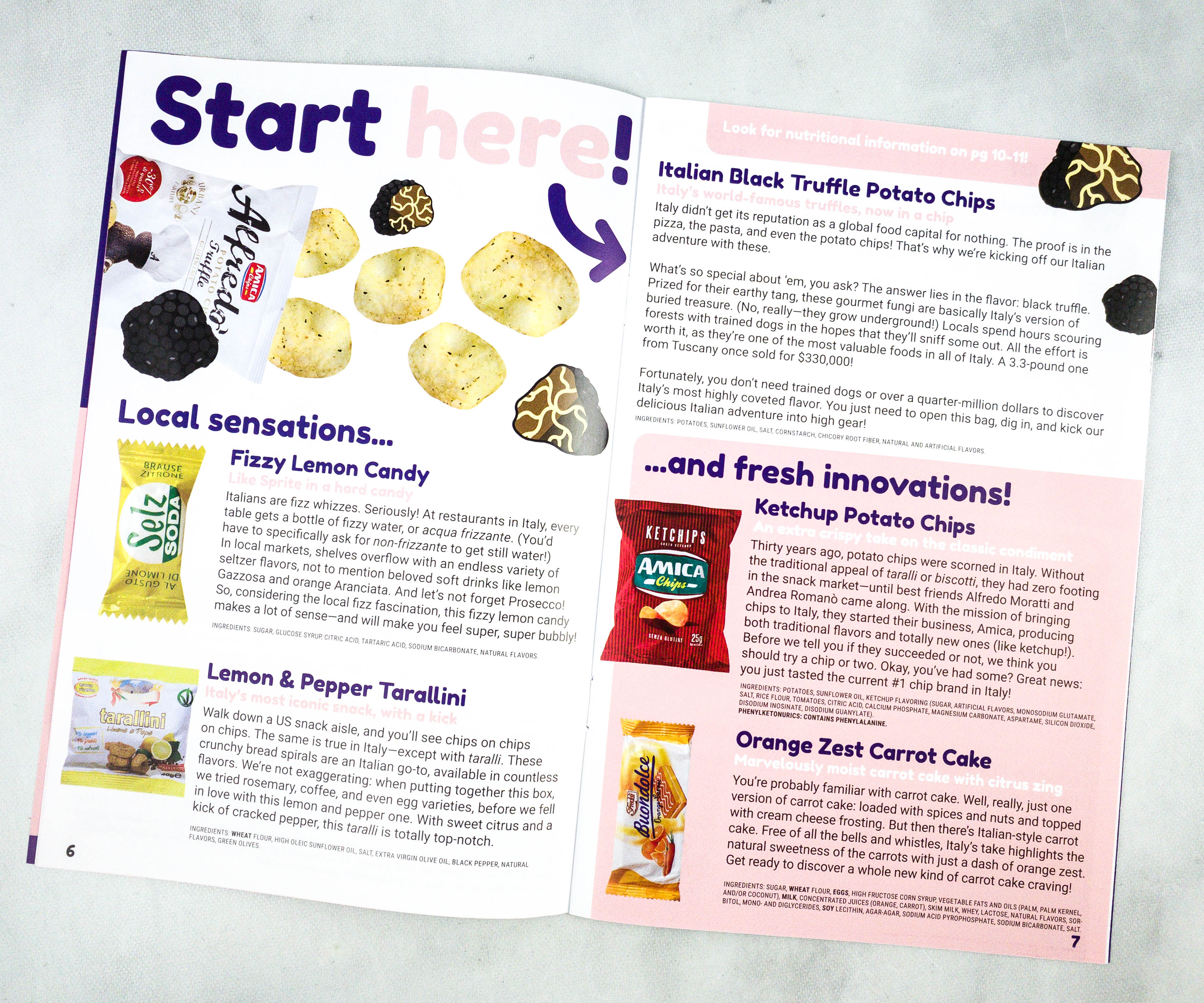 This booklet also lists down all the amazing snacks inside this box.
Each snack comes with a photo and a long description in the booklet!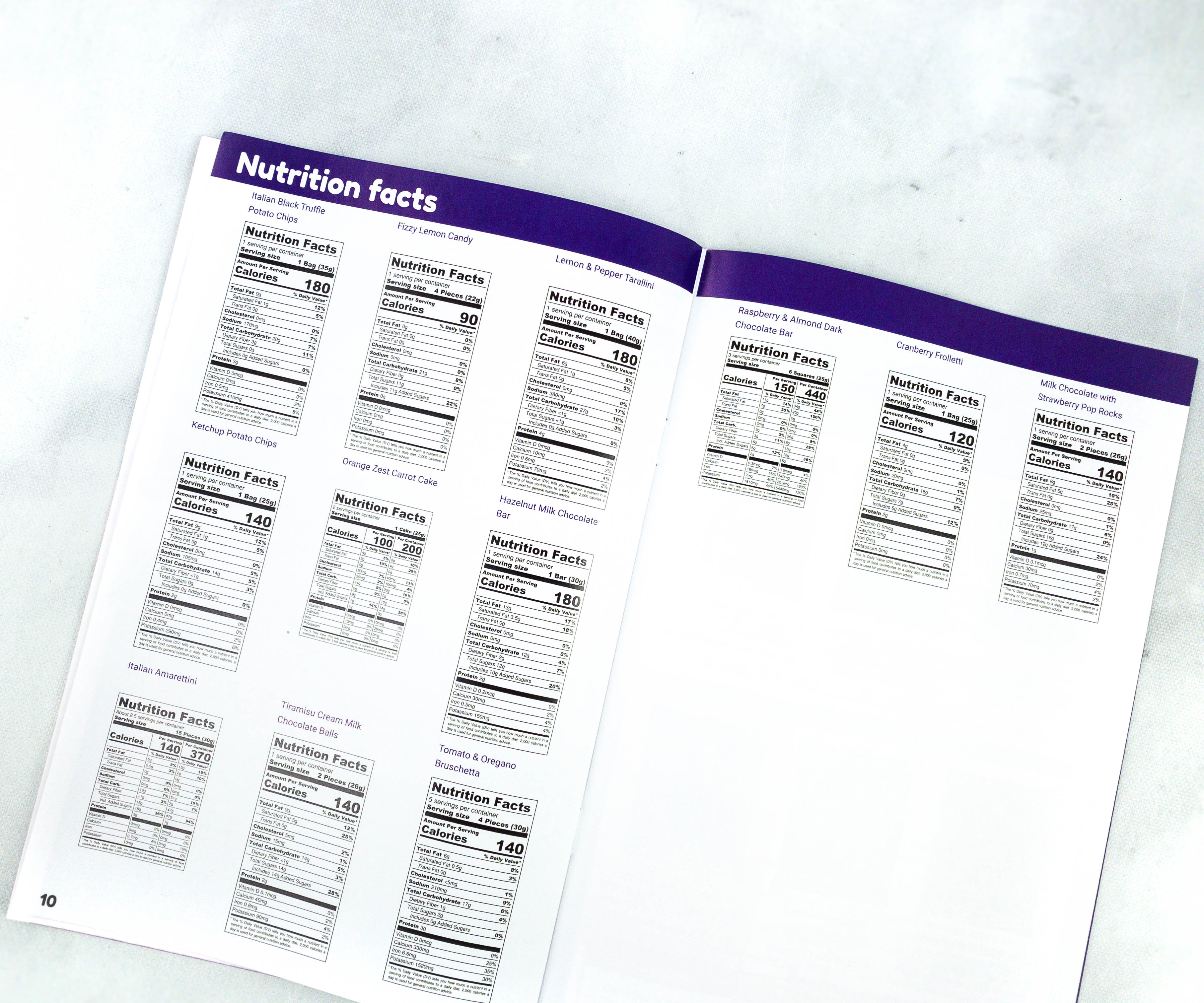 They also included the Nutrition Facts of each item this month.
There are even fun quizzes you can play on your own or with friends!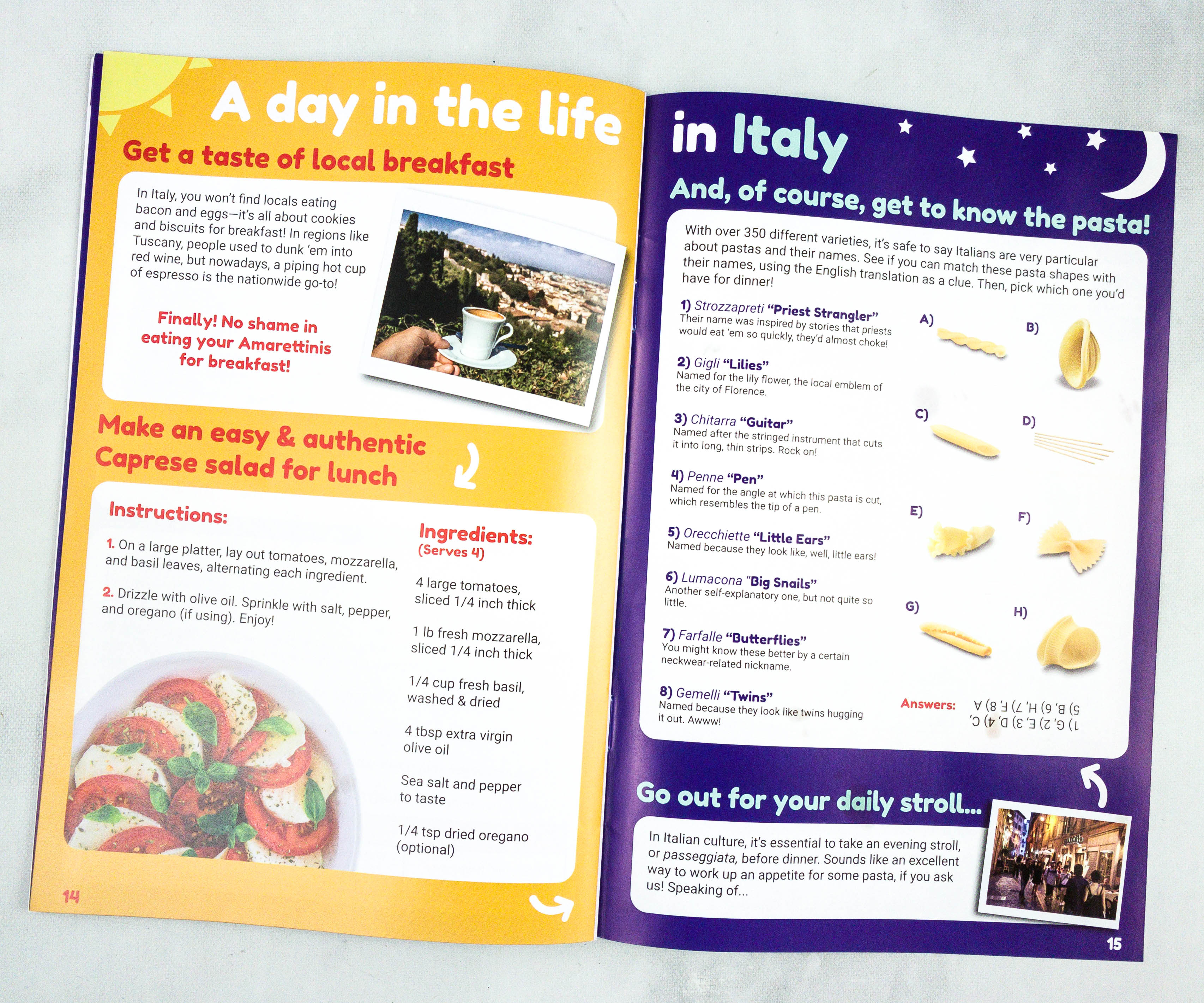 I loved reading this before taking a bite on this month's snacks!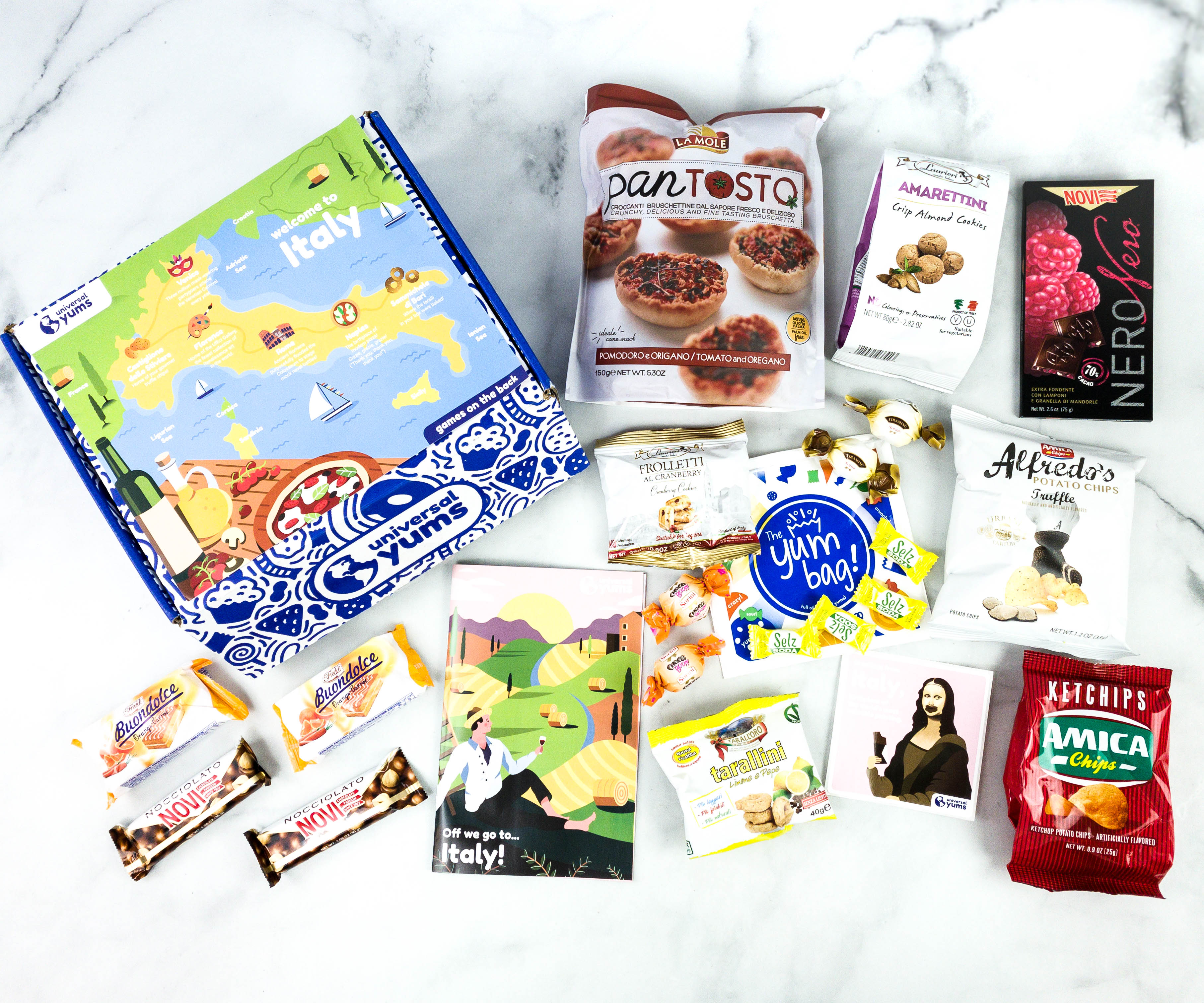 Everything in my November 2020 box!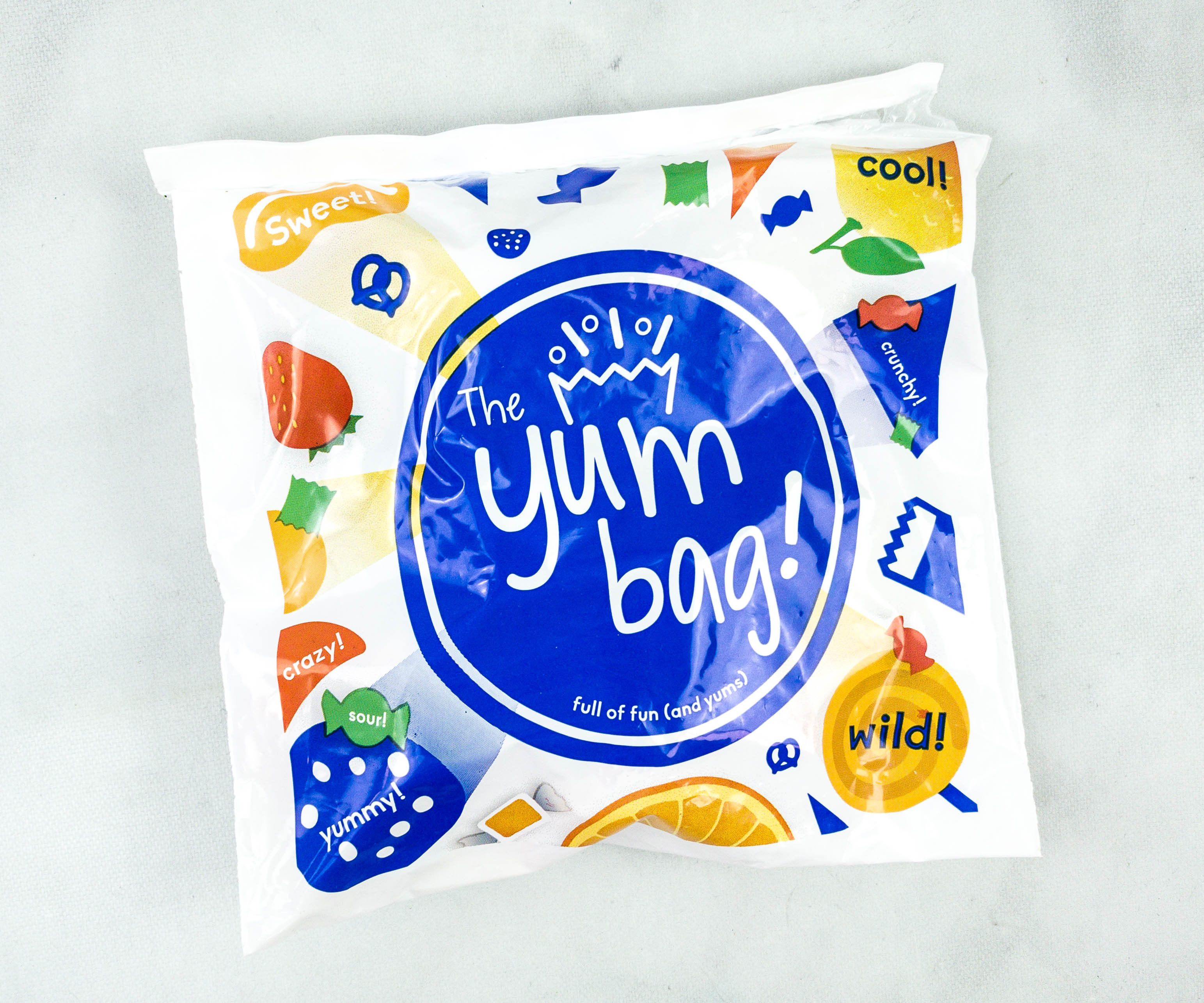 The Yum Bag. This bag is packed with candies from the featured country!
It may include flavors that you'll easily love and some that you may find weird and unusual.
This month, I received 3 different candies from Italy.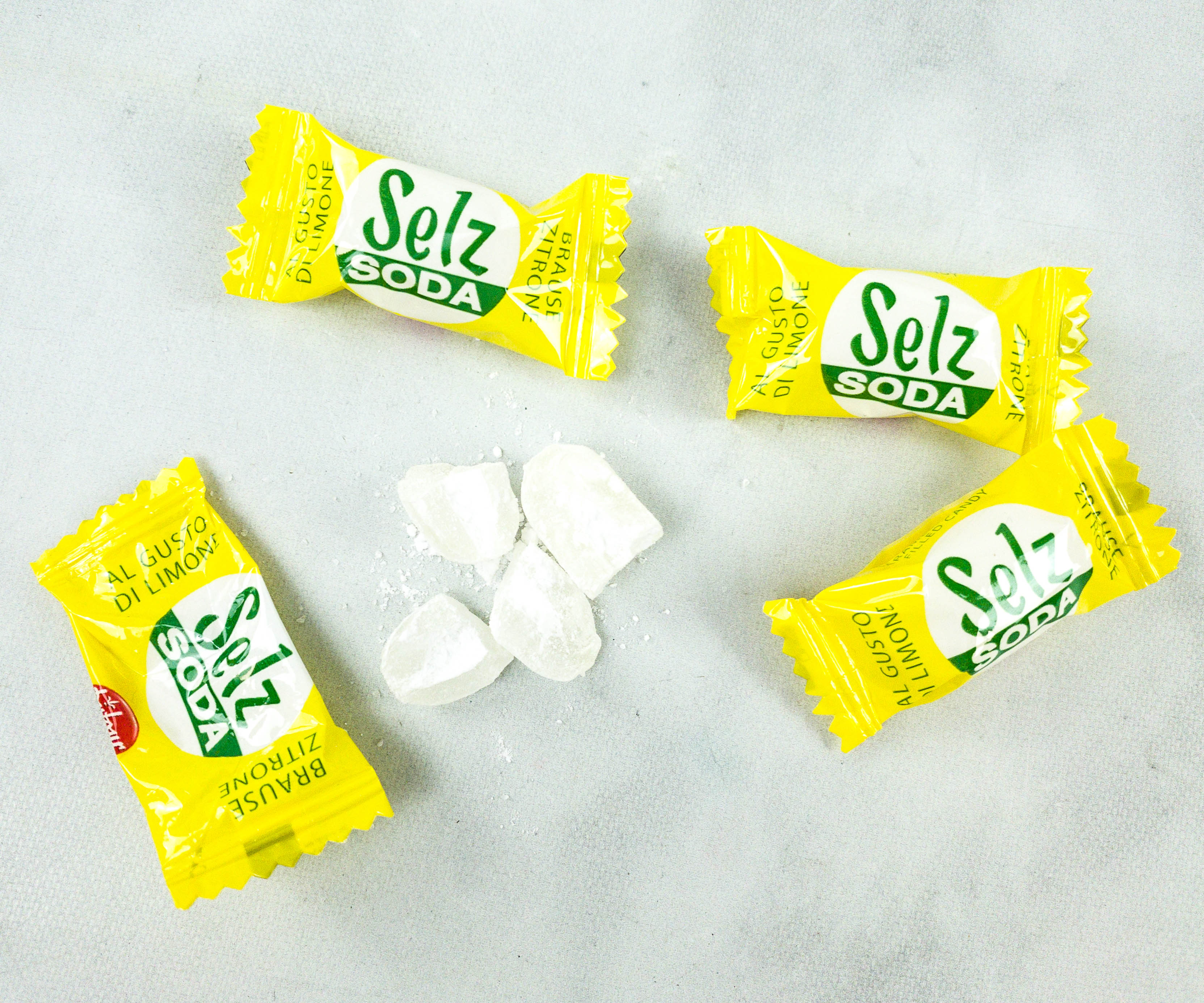 Fizzy Lemon Candy. Italians love fizzy drinks like fizzy lemon soda. Here, we have its candy version packed with a refreshing lemon flavor. It's a hard candy but it also fizzes when you put it in your mouth!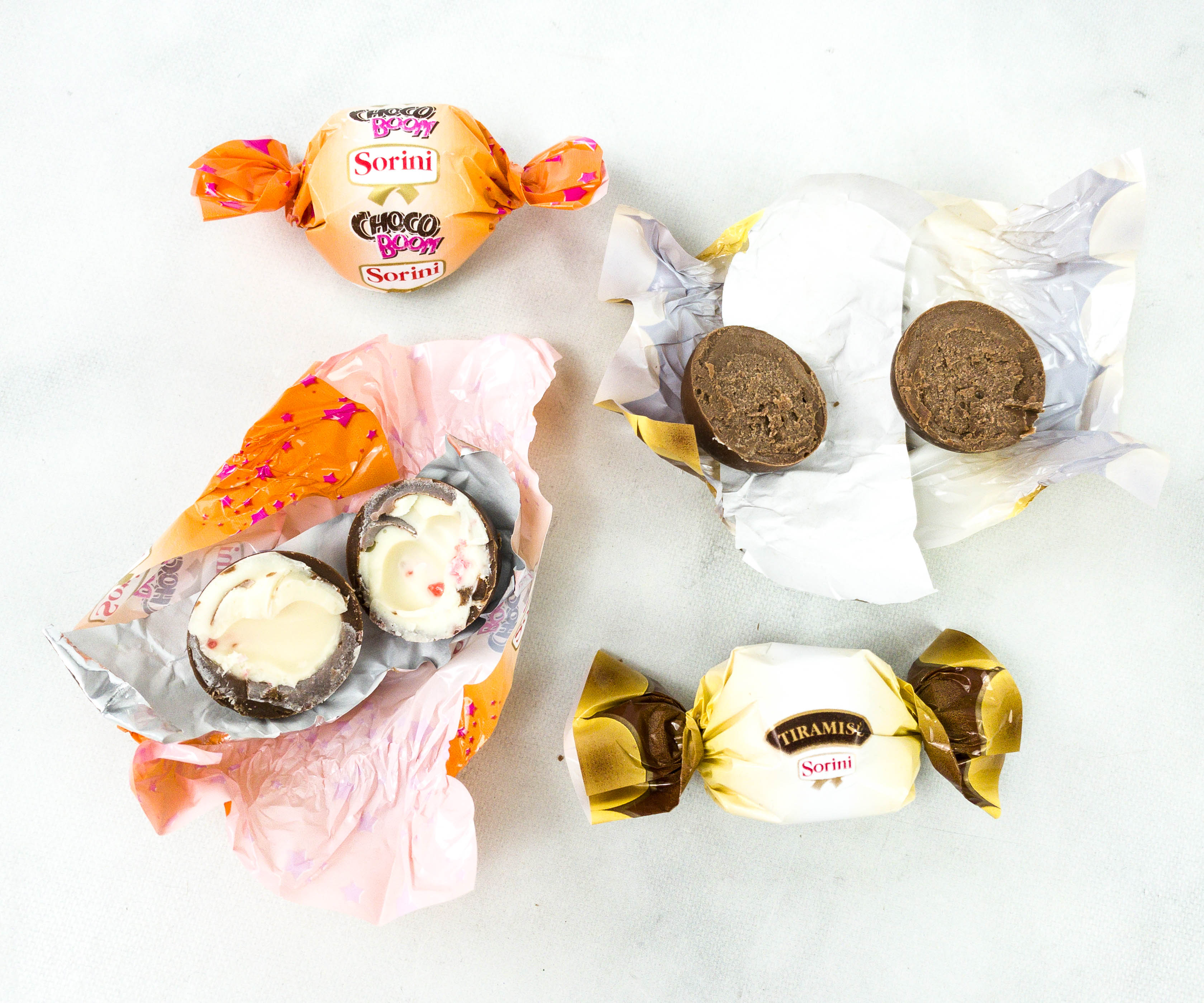 Tiramisu Cream Milk Chocolate Balls. These milk chocolate balls are packed with rich tiramisu in the middle. It's creamy and full of flavors!
Milk Chocolate with Strawberry Pop Rocks. Another delicious combination is chocolate and strawberry! In these chocolate balls, however, the strawberry is not the ordinary strawberry but pop rocks in strawberry flavor. It fizzes in the mouth and combines really well with the creaminess of the milk chocolate.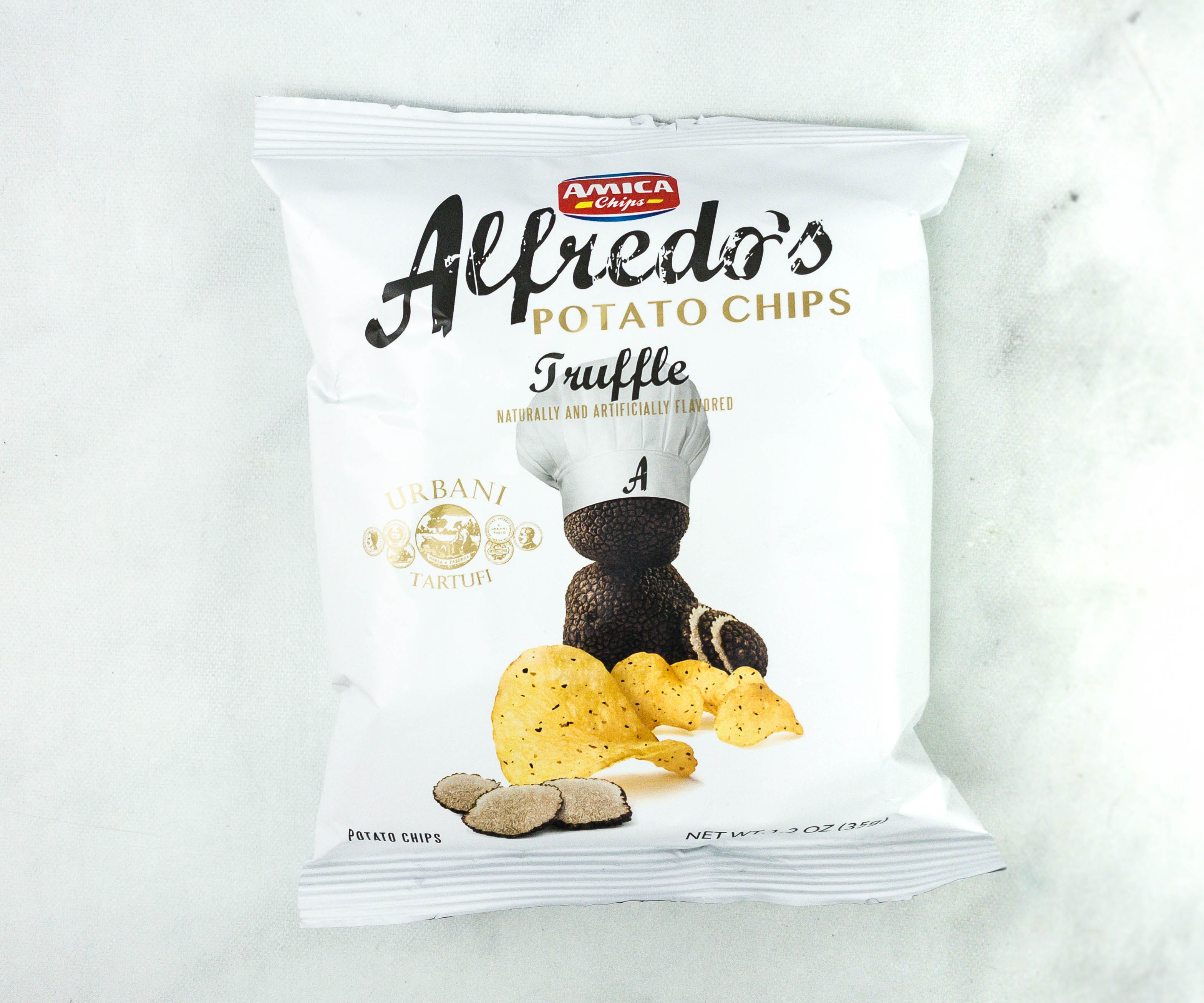 Italian Black Truffle Potato Chips. They saved us from the trouble of acquiring Italy's most desired flavor, black truffle, by sending this bag of potato chips! Seasoned with black truffle flavor, these chips had a distinct taste and I couldn't get enough of them. Each piece is also pretty crispy!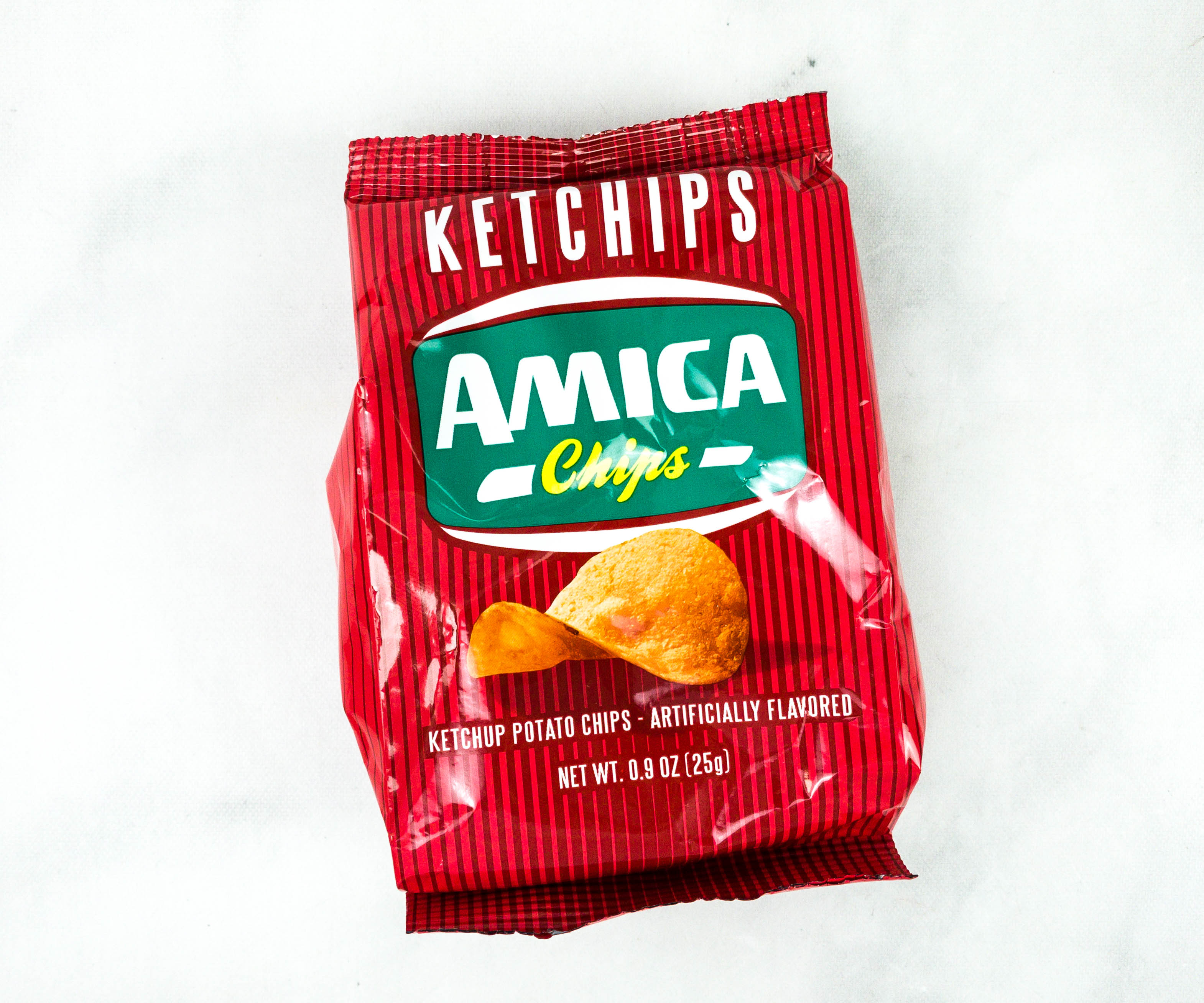 Ketchup Potato Chips. These ketchup flavored potato chips are popular in Italy and I now understand why! The chips have the perfect balance of sweet and tangy, plus they have a nice, crunchy texture that just makes you crave for more. I've tried ketchup infused potato chips before but this Italian brand definitely made it more delicious! I loved every bite!
Tomato & Oregano Bruschetta. There are lots of breads in Italy and Bruschetta is one of the country's favorite! The Italians put almost anything on top of this type of bread and this pack has tomato and oregano on it.
It's crunchy and tasty! I enjoyed everything in about 3 sittings and it made me appreciate this 2,000 year old snack tradition. Crispy crunchy bruschetta pizzas? More please.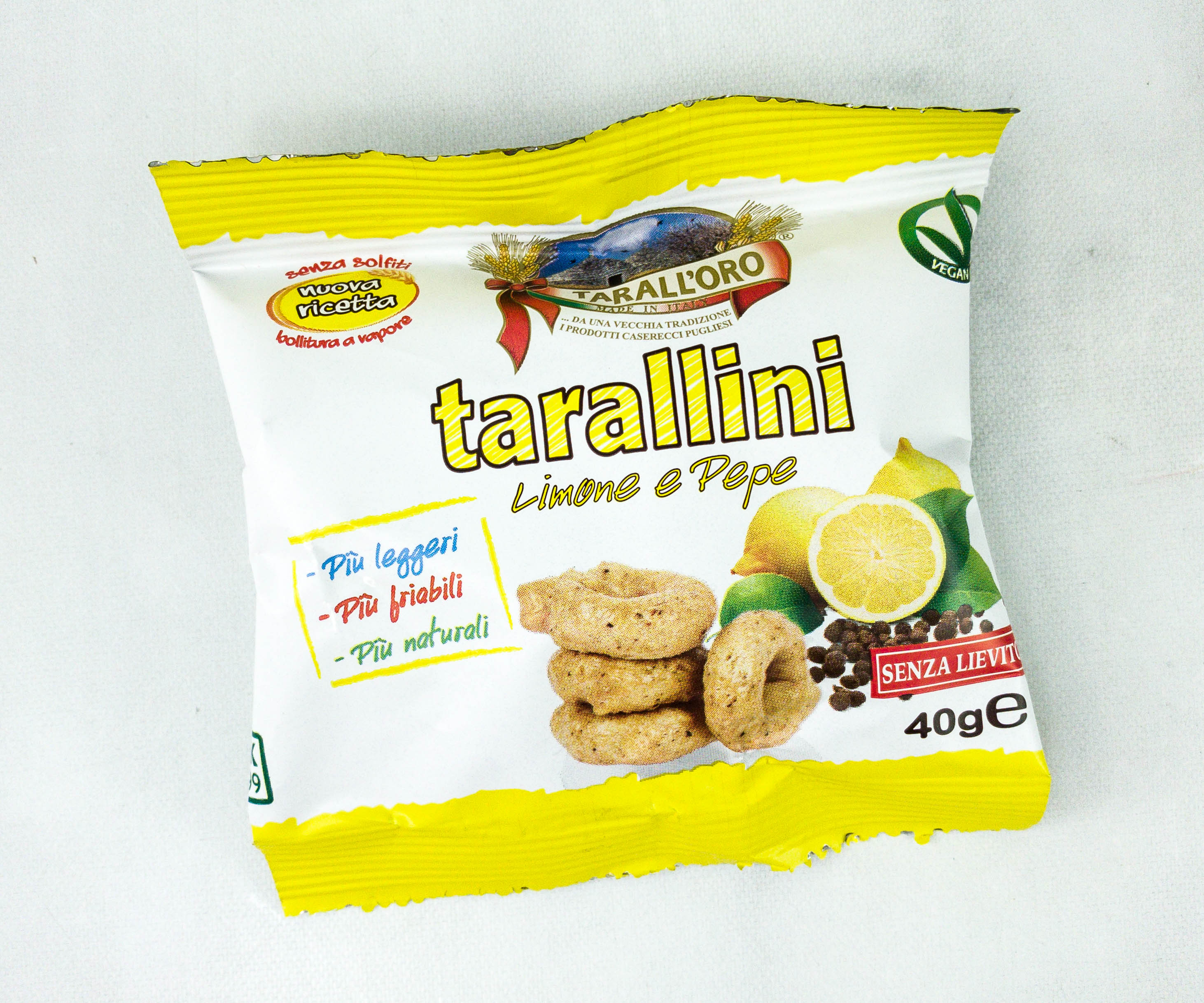 Lemon & Pepper Tarallini. These crunchy bread spirals reminded me of the pretzels that I love. They have a unique pepper and lemon flavor, which was well blended with every piece. They were really peppery – a huge hit for me.
Cranberry Frolletti. Here's another pastry snack, a cranberry cookie! I like its crumbly texture and since it's baked fresh with real Italian cranberries, you could really taste the refreshing fruity flavor in every bite. The packaging also indicates that this snack is suitable for vegans!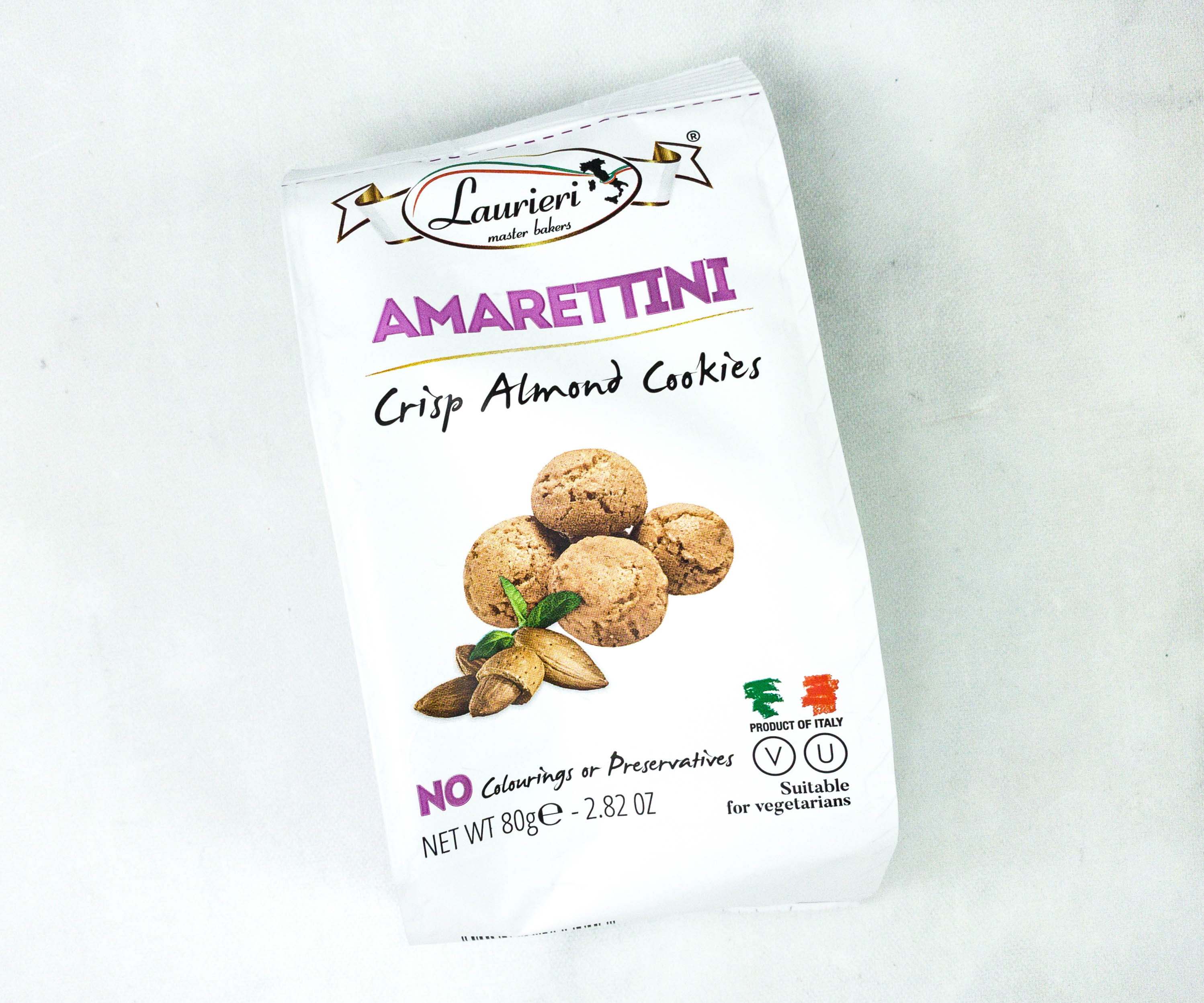 Italian Amarettini. There's another pack of cookies in the box and it's infused with almonds!
I like the balance of the cookie and almonds in every bite and its also recommended for vegetarians.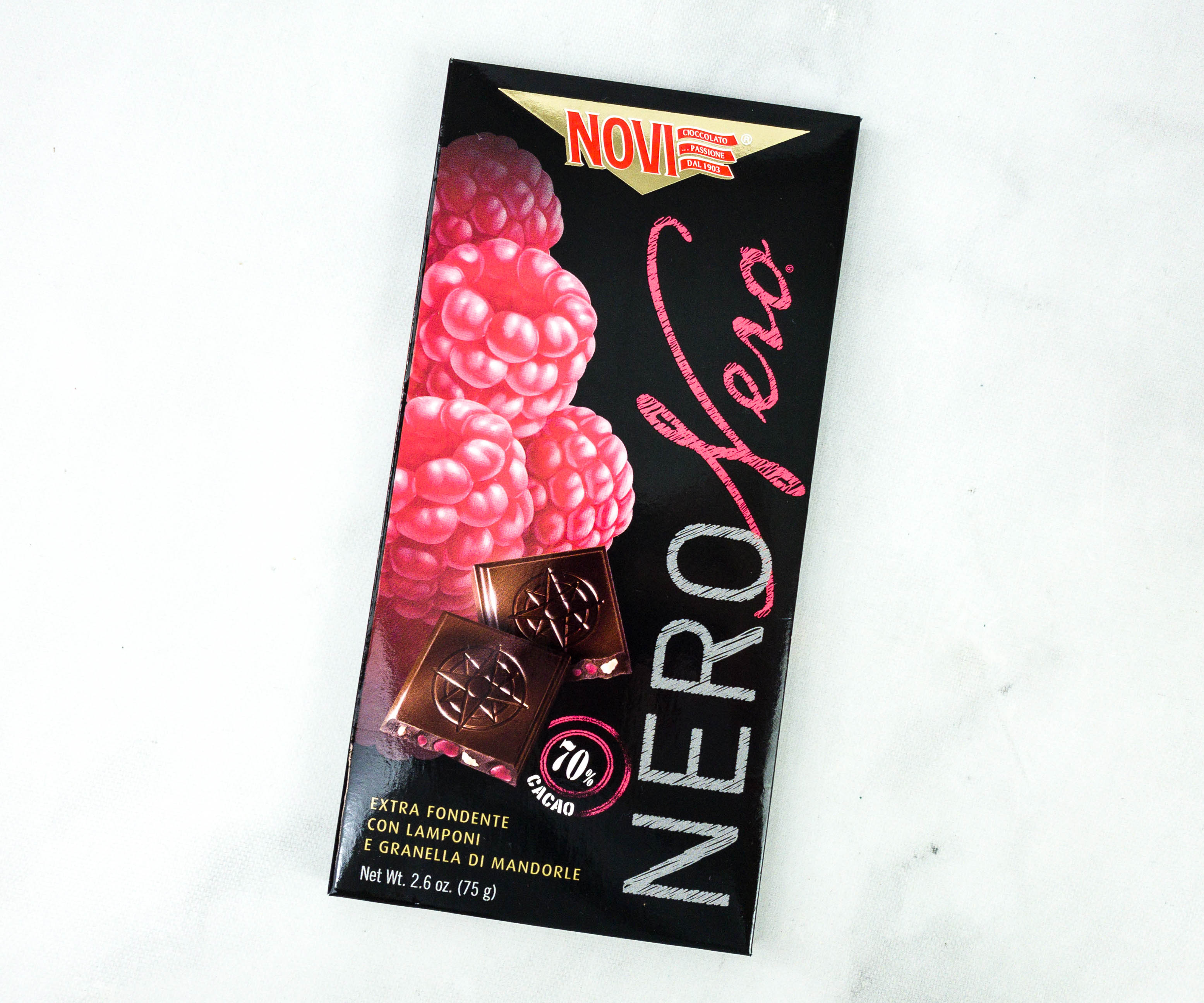 Raspberry & Almond Dark Chocolate Bar. Dark chocolate is another popular food item among Italians. They purchase a huge number every year and they have perfected ways of enjoying it. In this chocolate bar, they added sweet raspberry and almond to make it more enjoyable!
There's a generous amount of raspberries and almonds in this chocolate bar!
It's made with 70% cacao, resulting in a rich, chocolaty flavor. Just like how the Italians love it!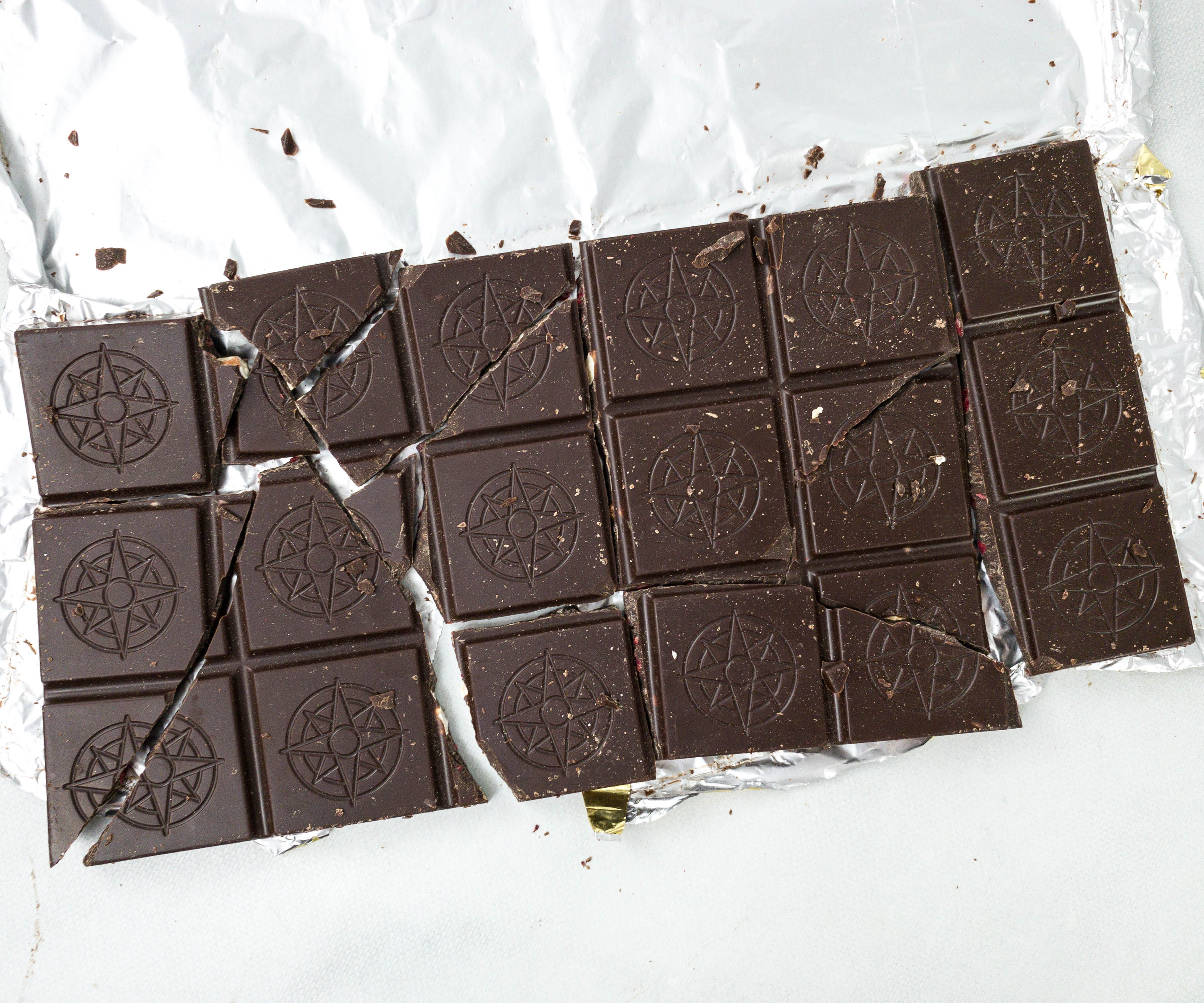 The chocolate bar arrived broken but no worries because they still tasted great. It melts in the mouth and the fruity and nutty flavor combination is really good!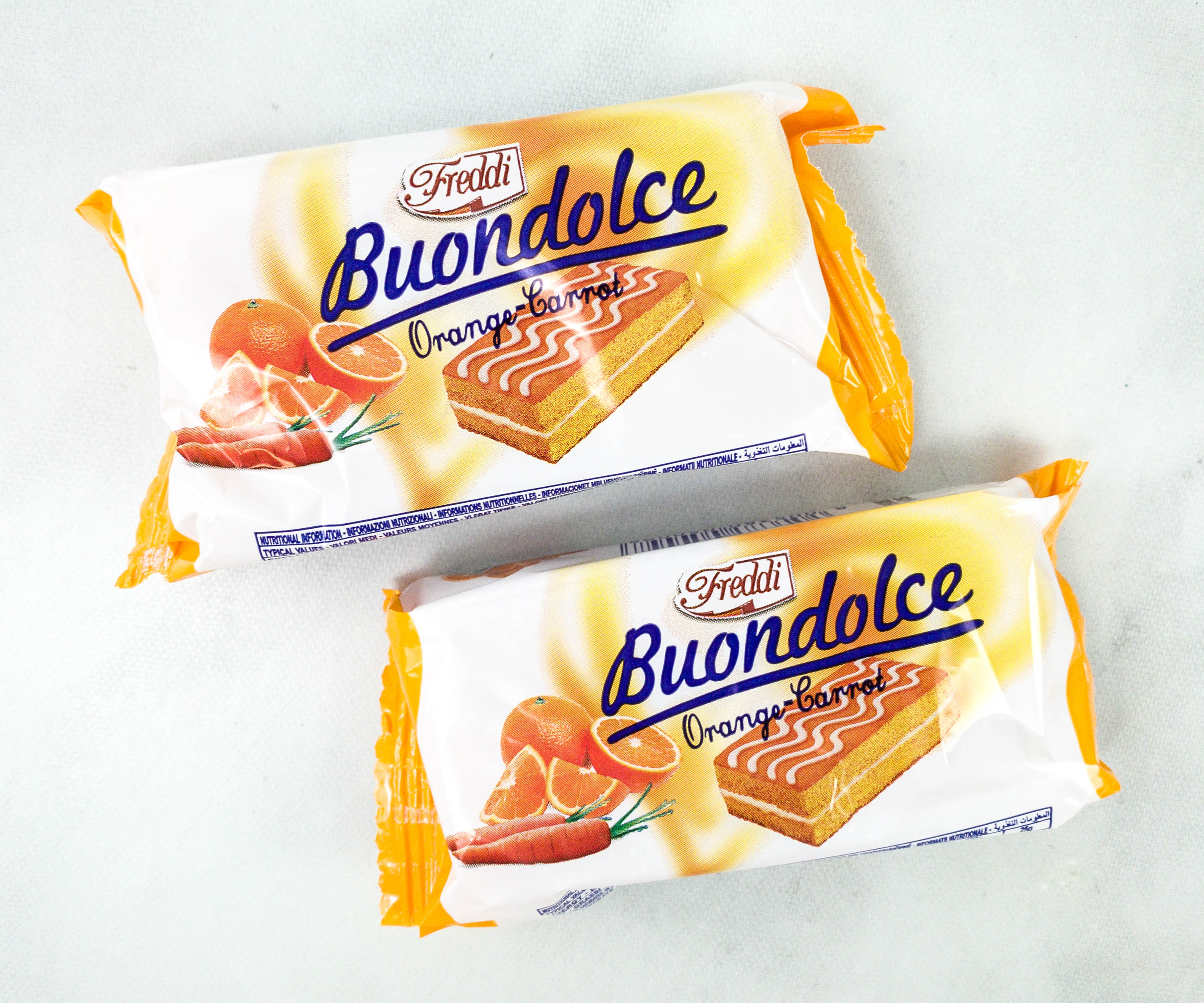 Orange Zest Carrot Cake. One bite and I knew that this is not like the usual carrot cakes that I have tasted. It has a nutty flavor mixed with a hint of orange!
The cake is topped with cream cheese frosting to add more flavor.
It's soft, moist, and I just love that this piece is bursting with sweetness and flavor. It definitely pairs well with a hot beverage if you want a filling snack!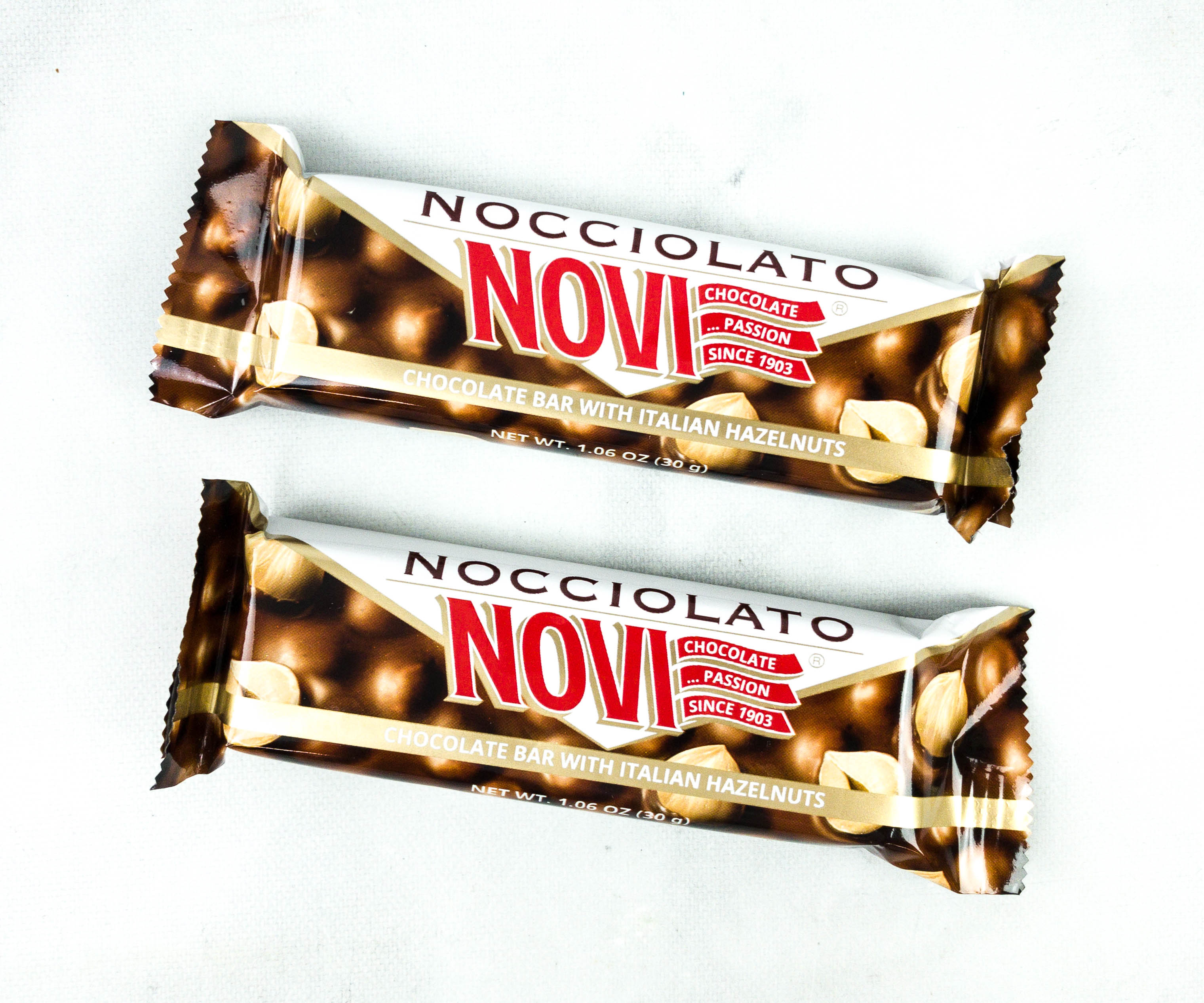 Hazelnut Milk Chocolate Bar. This chocolate bar packed with Italian hazelnuts easily satisfied my sweet tooth. It's made by an Italian brand which has been producing it since 1903!
Their Italian native hazelnuts are smaller, sweeter, and nuttier than those grown from other countries.
The texture is smooth and it also has a rich, chocolatey taste!
Each hazelnut is roasted to perfection to produce its ultimate flavor and crunch.
This month's Universal Yums box is packed with some of the best flavors from Italy, from black truffle to dark chocolate and everything in between! I really loved them all but if I have to choose a favorite, it's probably the tomato and oregano bruschetta. They were nice little crispy snacks oozing with so much flavor and they would really go well with cheeses plus a glass of wine. The chocolates in this box were also pretty good, especially the one with roasted hazelnuts. If you're an adventurous snacker, you'll love this subscription because they send out different snacks from a different country. Every month means a new box full of flavorful suprises and so far they have never disappointed!
Have you tried Universal Yums? What do you think?