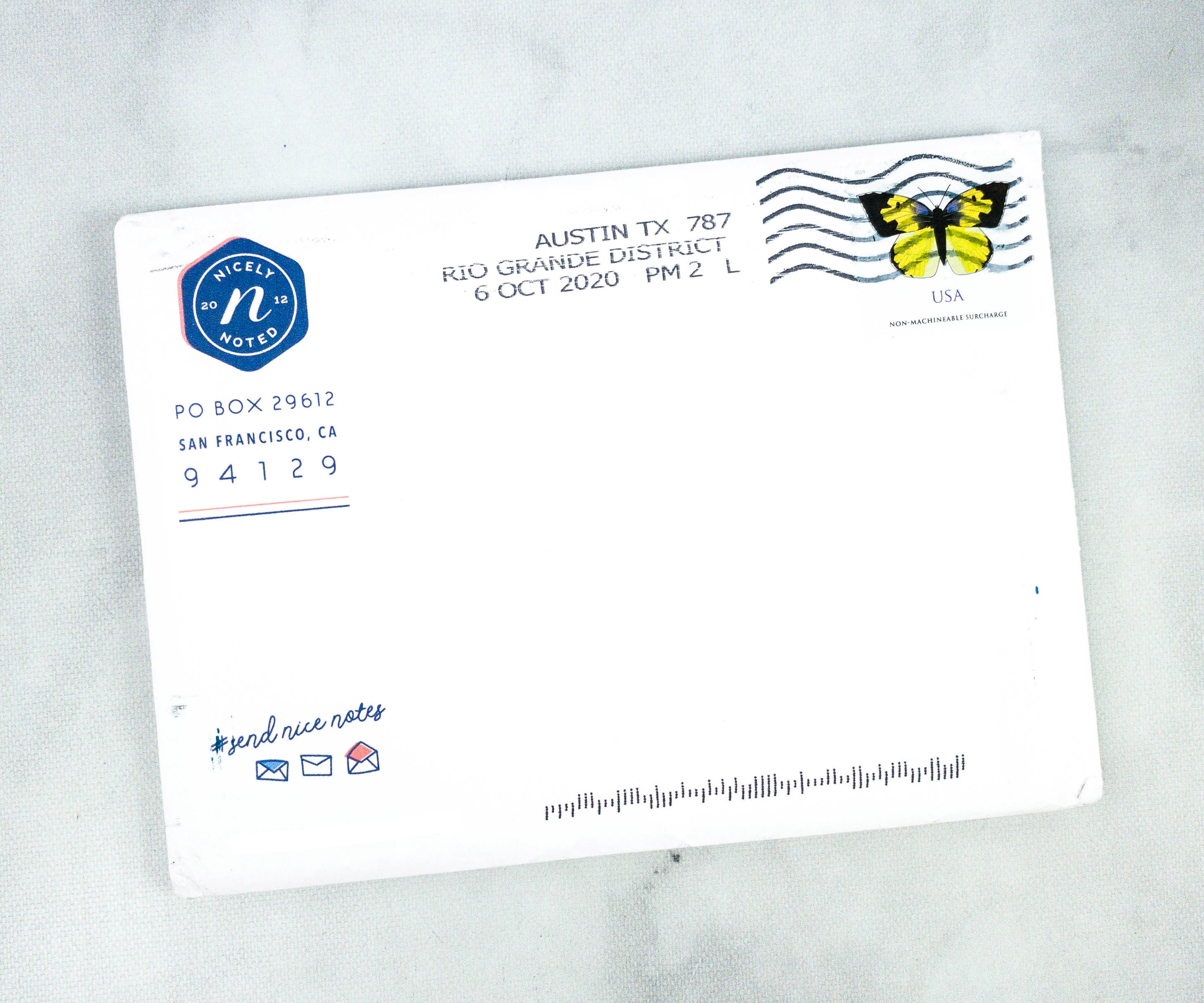 Nicely Noted is a monthly greeting card subscription. With every mailing, you'll receive a collection of handmade letterpress cards plus the stamps to send them. This is art to give away, not to keep! This subscription is absolutely perfect for anyone who wants to start (or continue) sending letters in the mail to family and friends. A monthly subscription is $20, with free shipping.
DEAL: You can get 20% off from your first month by using the code NICE20.
They included the return address for the subscription on the envelope as well.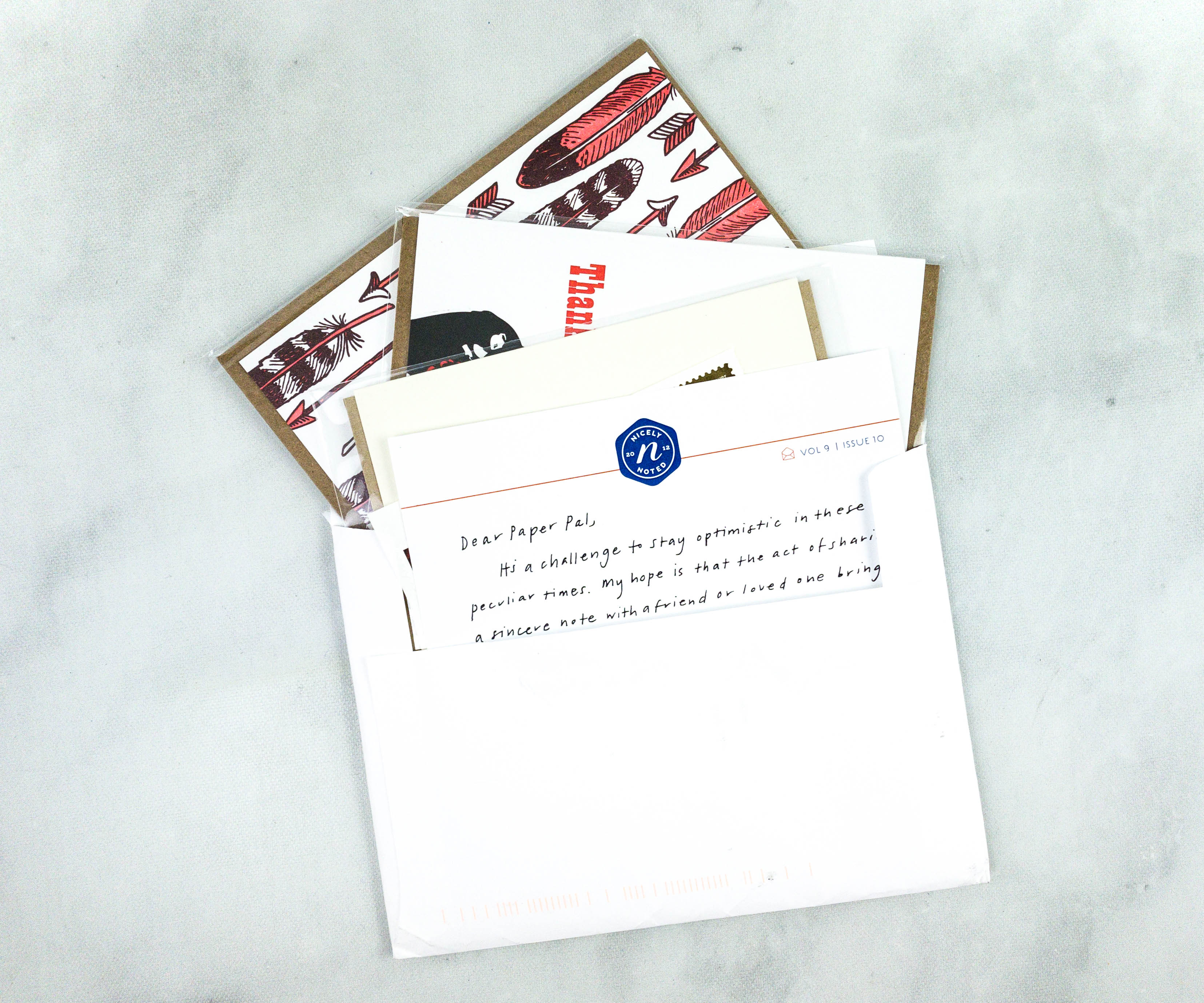 Everything fits a small white envelope. The packaging is simple, but what's important is that the items arrive in great condition.
There's a letter from Nicely Noted. They're sharing this note to provide comfort and connection!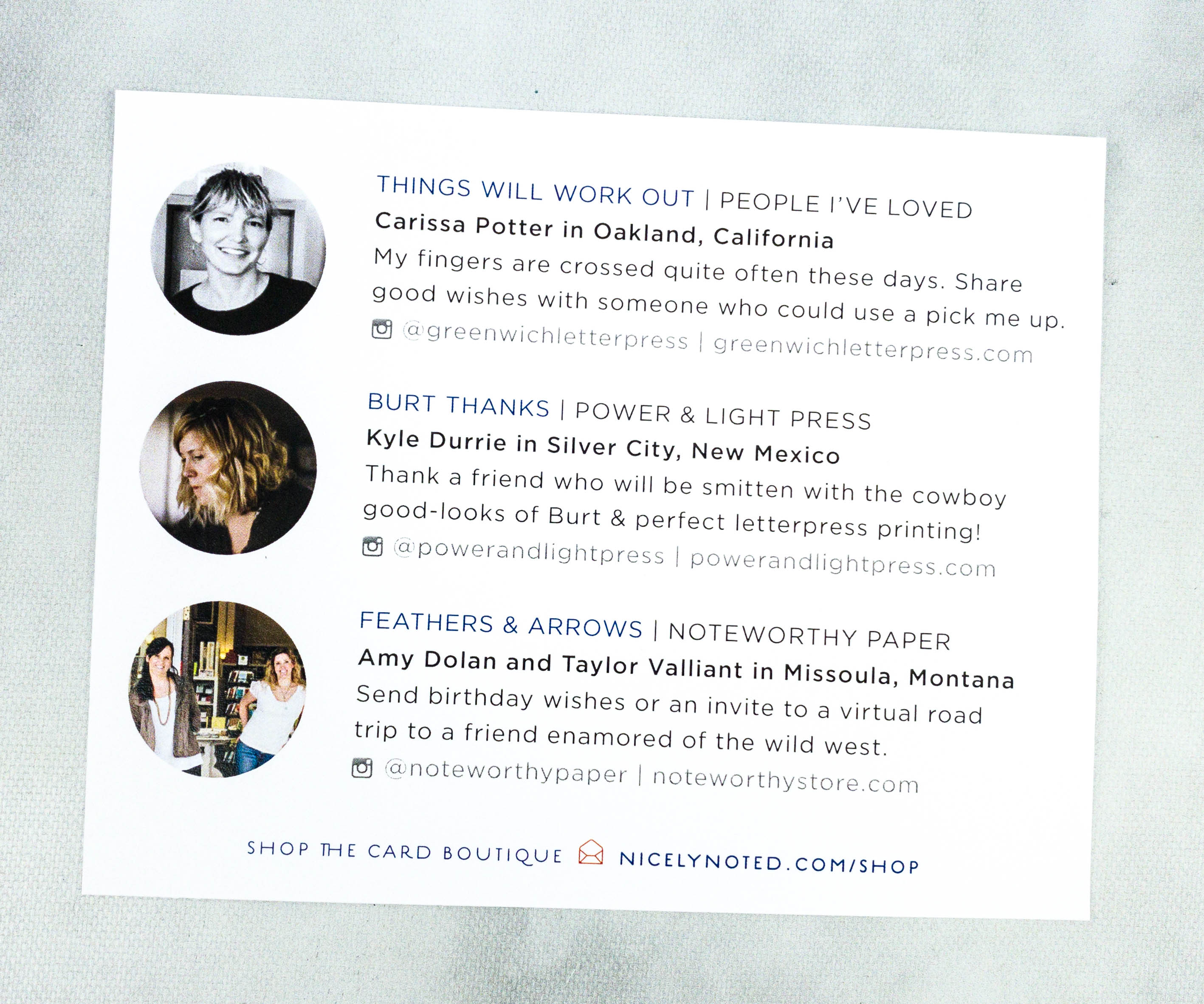 The card features artists behind this month's collection of letterpress cards. It's nice that Nicely Noted introduces their artists and the stories behind them as well.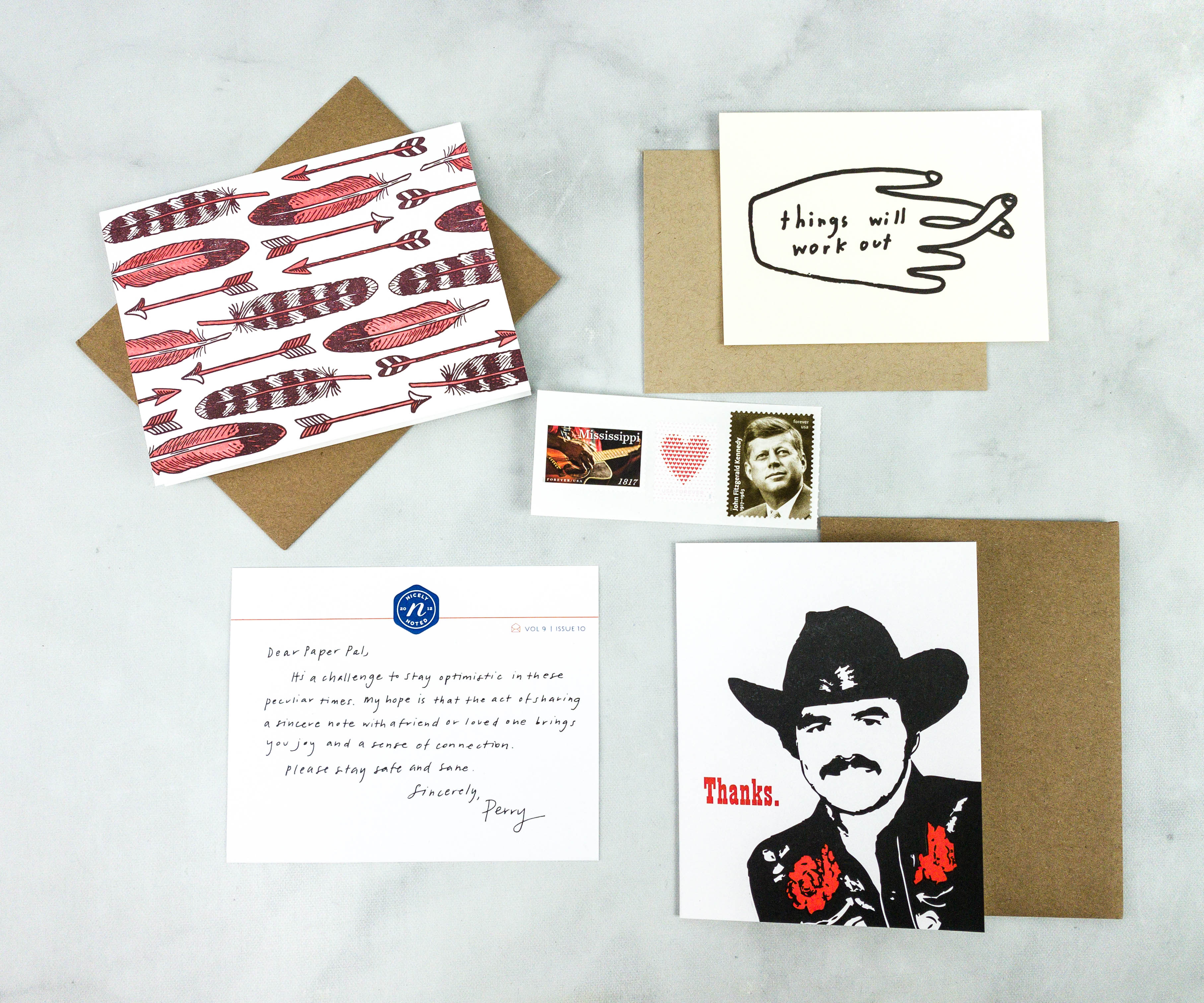 Everything I received this month!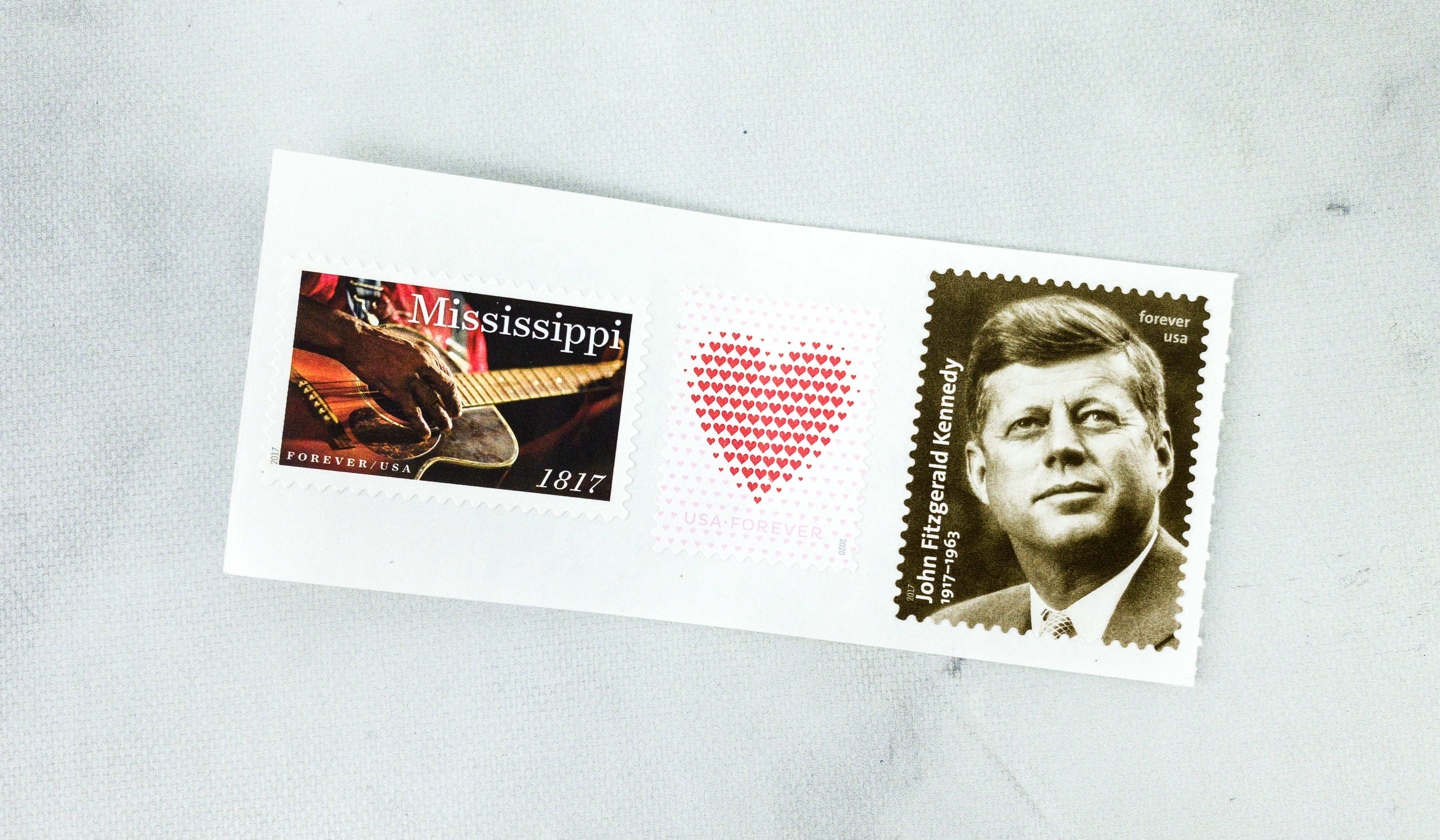 Mail Stamps. Each month, you'll receive three different stamps that you can mix and match with the cards. This time, I've received a stamp that features what Mississippi was known for during the early 20th century, blues music. There's also a USA forever stamp with heart prints, plus a stamp featuring John Fitzgerald Kennedy.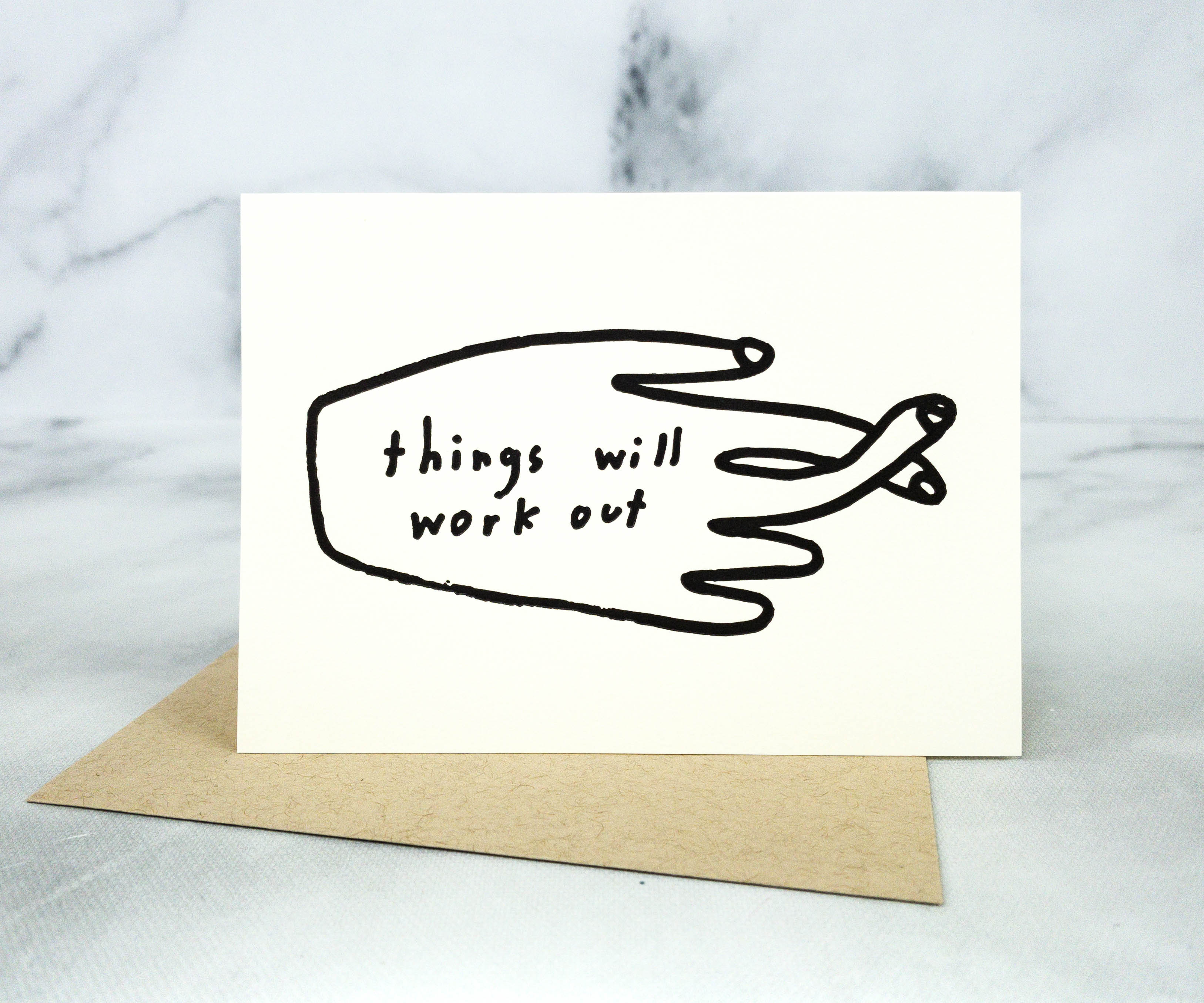 People I've Loved Things Will Work Out ($5) Designed by Carissa Potter, this card is a perfect way to cheer up a friend. The design is pretty simple, it features crossed fingers and a text inside it that says "things will work out". It comes with a simple brown envelope.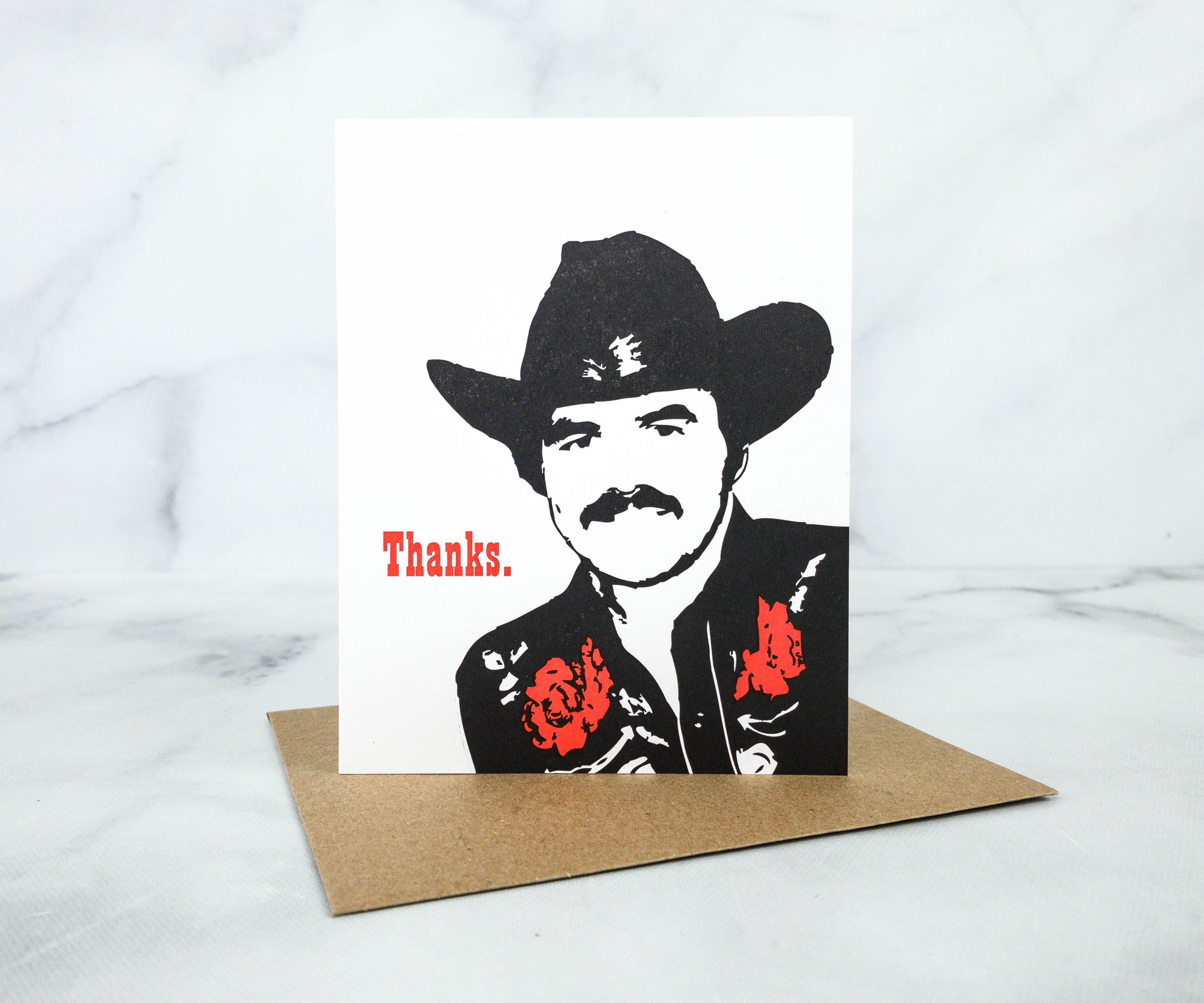 Power & Light Press Burt Thanks ($5.50) This good looking Burt card is just too cool and funny! It's a simple but nice card to send to someone you want to thank. Along with this card is a brown envelope where you can seal it in.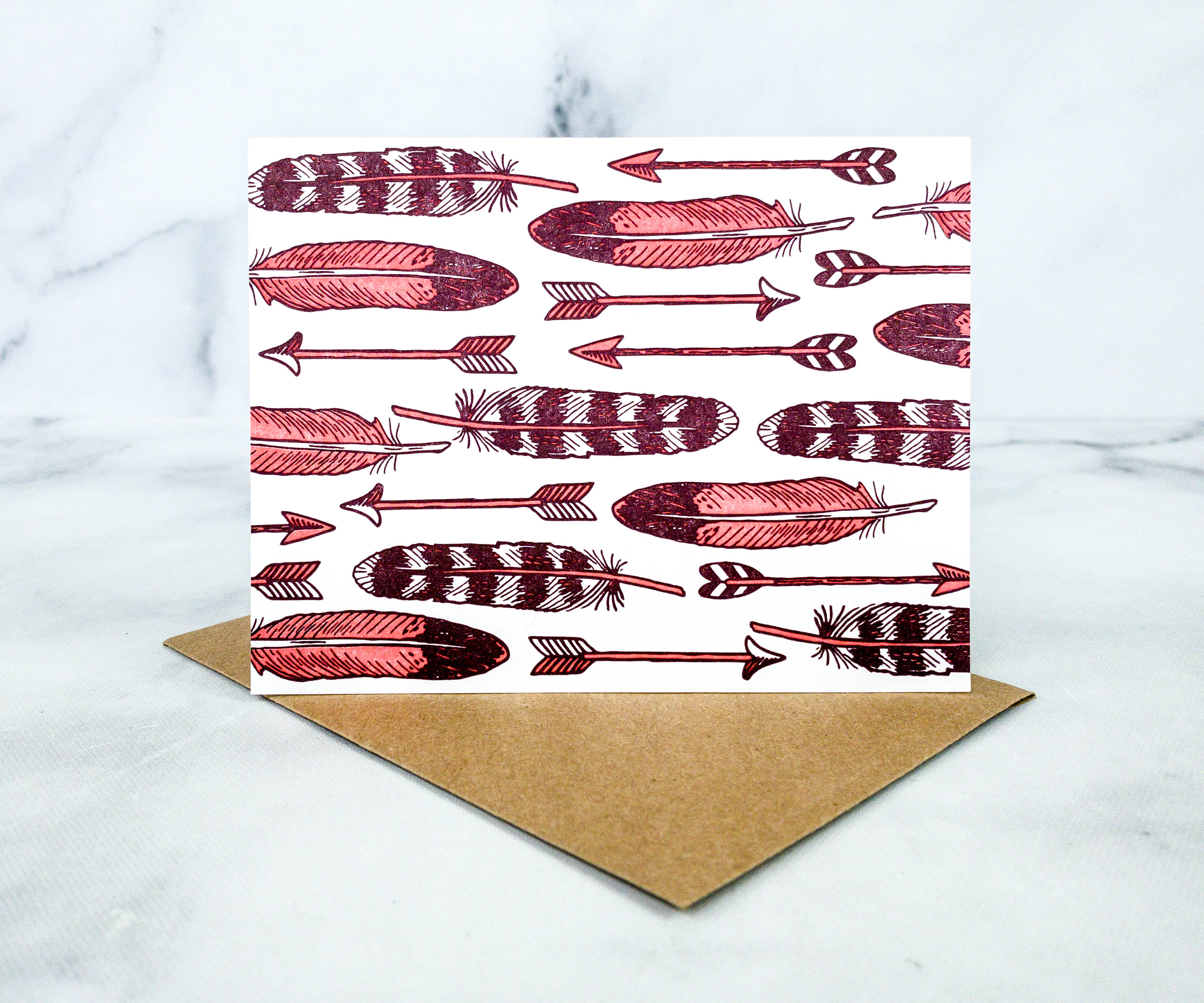 Noteworthy Paper Feathers & Arrows ($5.50) The third card is ideal for when you just want to say hi to a friend or to a family. It features feathers and arrows on the cover. Just like the first two cards, it also comes with a brown envelope.
Nicely Notedsends 3 uniquely designed cards from 3 different artists each month. I love that they come in different designs for different occasions. The "things will work out" card is ideal for sending encouragement while the other two give Wild West Vibe. All cards came with brown envelopes and stamps so I can easily send the cards whenever I want to! Personally, I love the idea of greeting cards. It makes me feel special every time I receive a card, that's why I love sending them as well. This subscription is perfect for individuals who want to send heartwarming messages to family or friends!
What do you think of this month's cards?