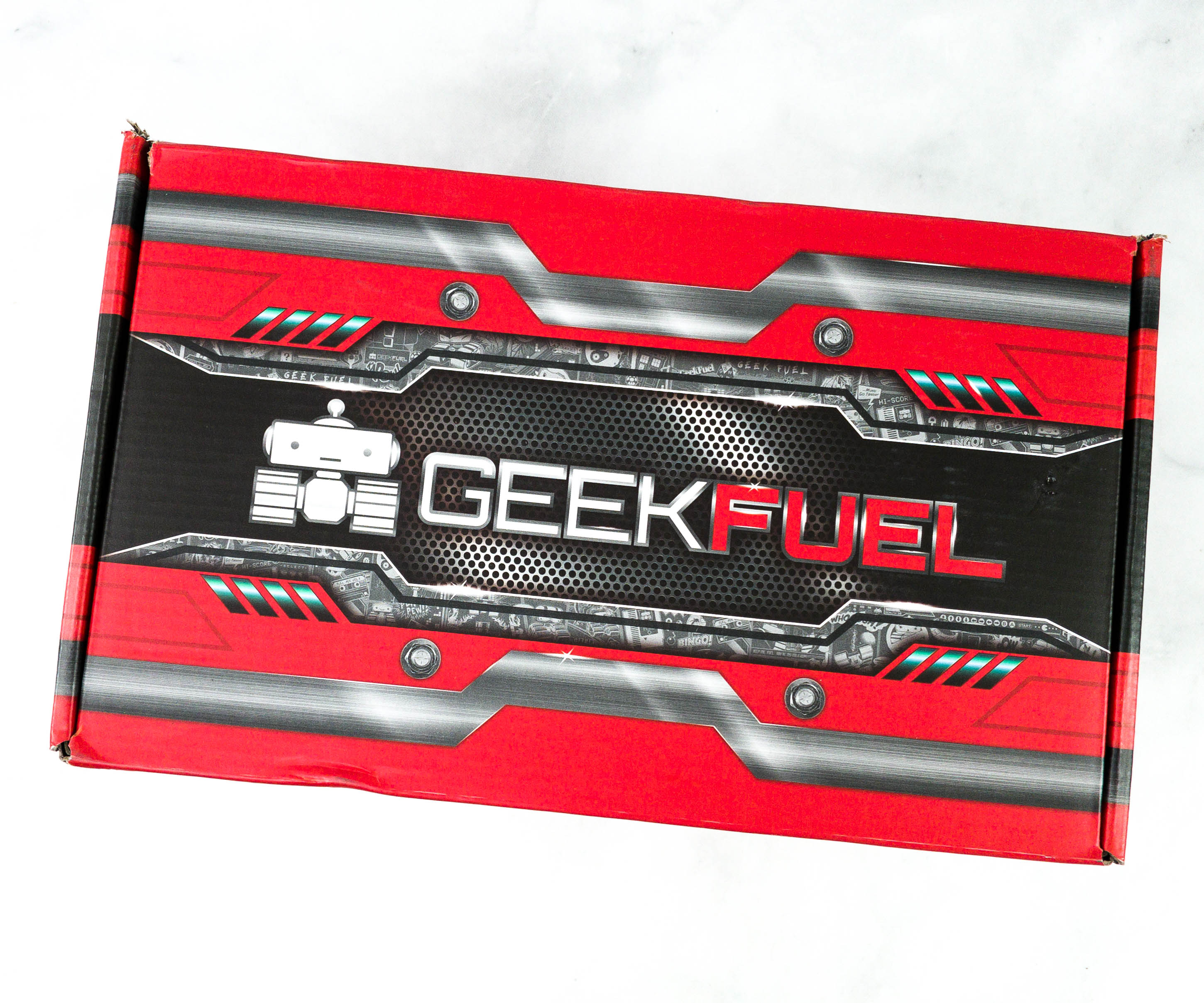 Geek Fuel EXP is now back to being a monthly subscription! This box is filled with geeky accessories and apparel with exclusive games, toys, gear, and collectibles. A month-to-month plan costs $29. If you want to save and get some bonus items, they also have a 3-month plan with a free exclusive shirt for $28 per month and a 6-month plan with a bonus bundle and a free exclusive tee for $27 per month. Shipping is free.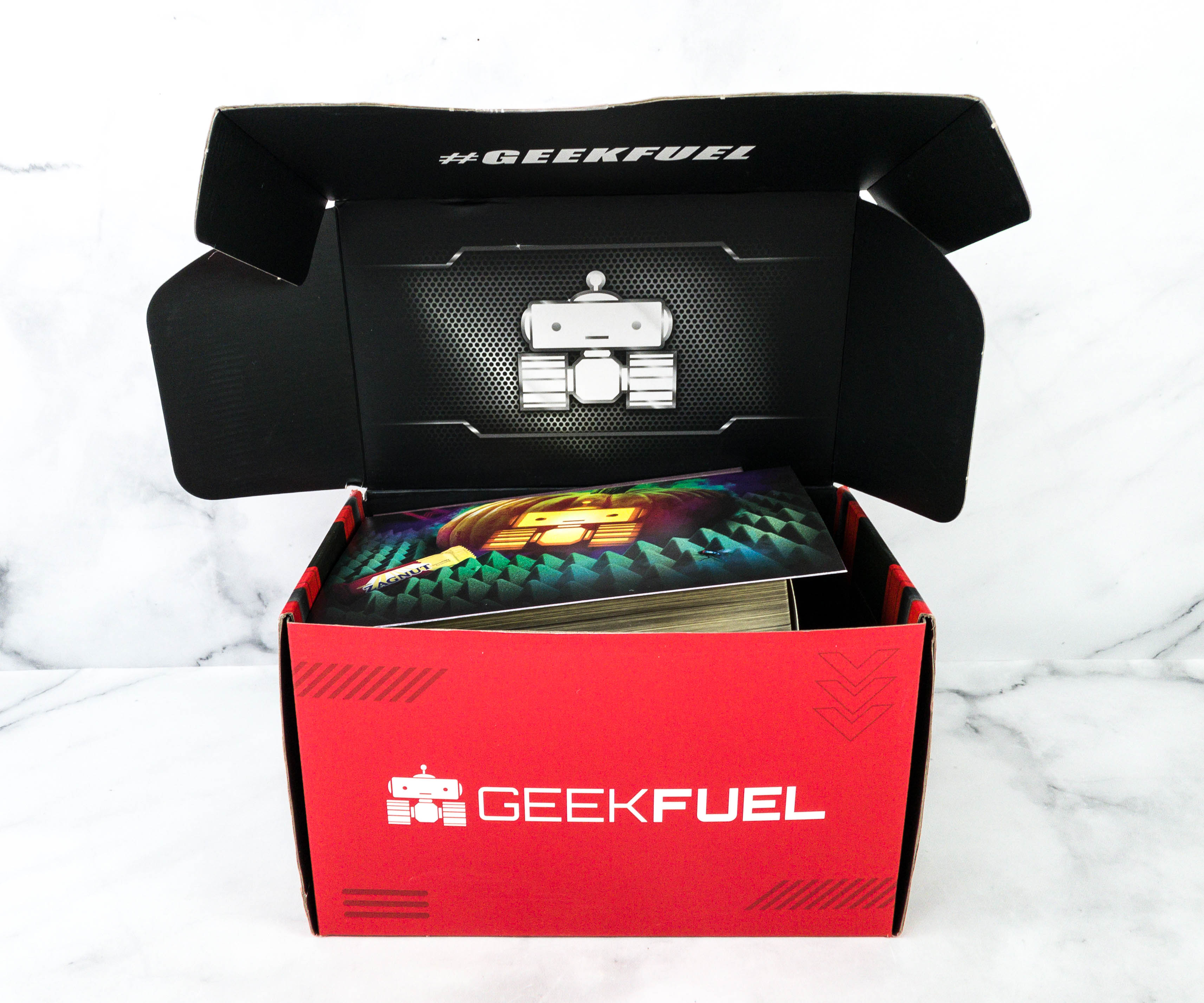 The items arrived in a sturdy red box with Geek Fuel branding.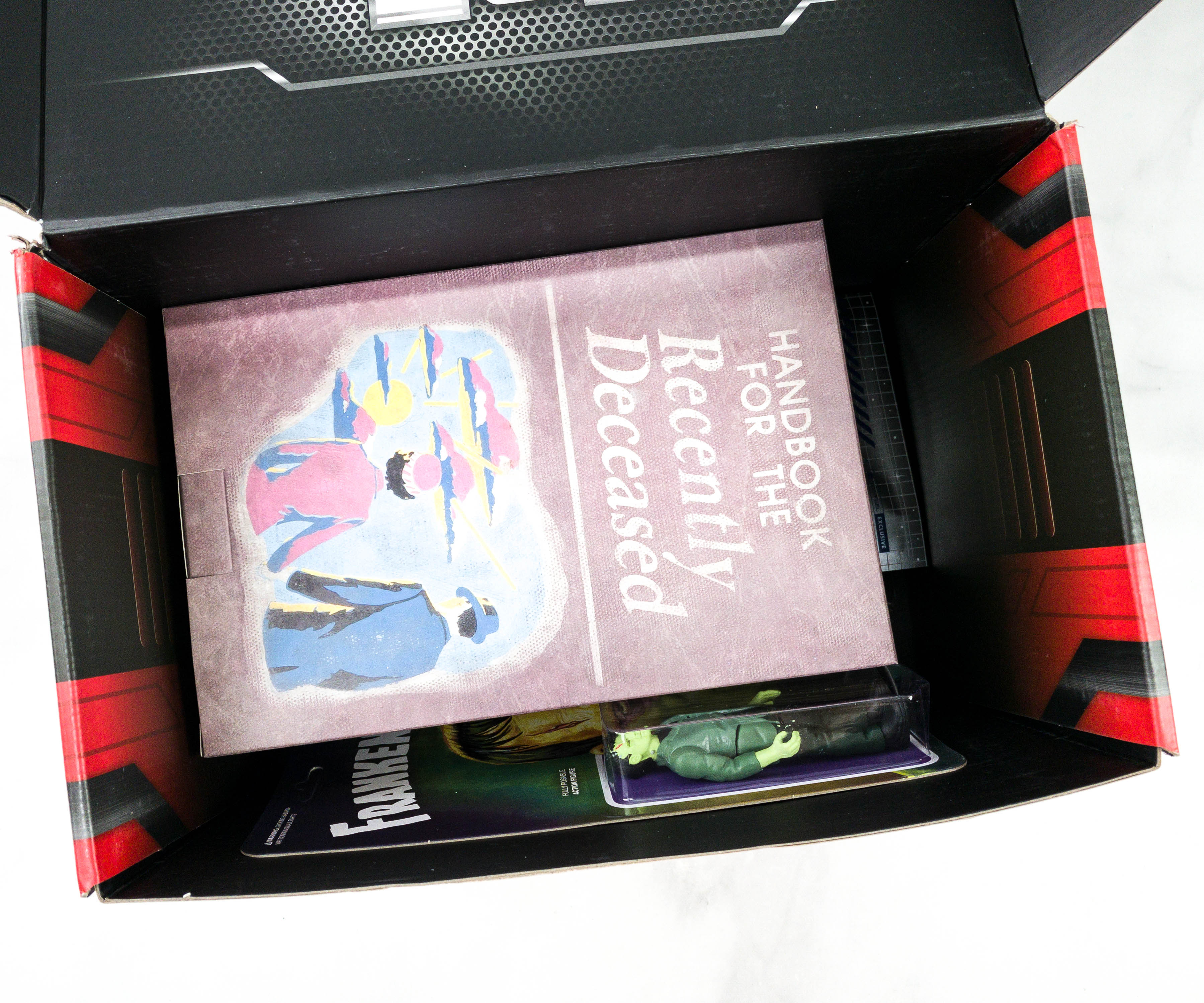 Some of the items came in their original packaging.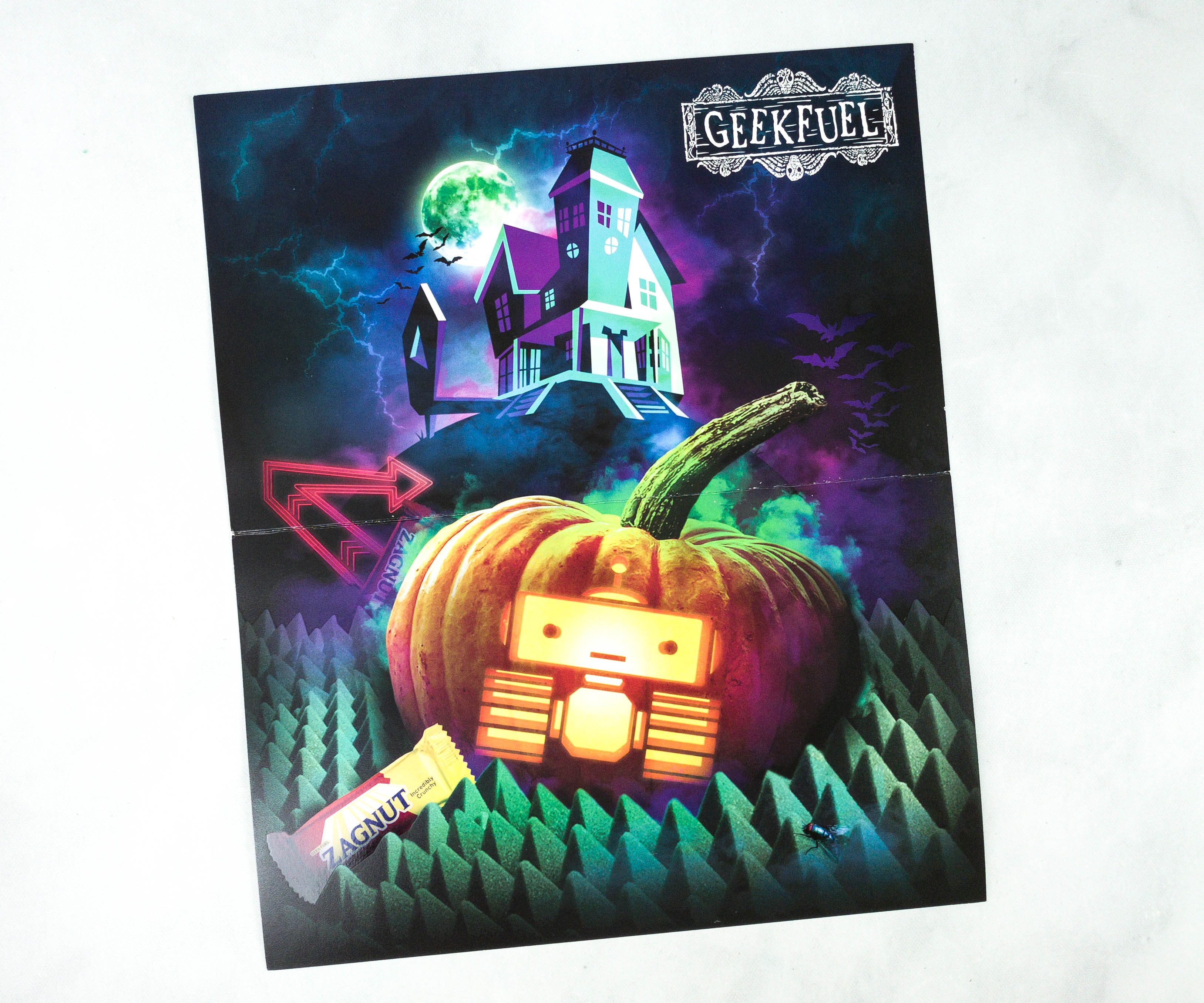 This month's box includes a card!
It lists all the items in the box plus a brief description for each. There are also photos of the items!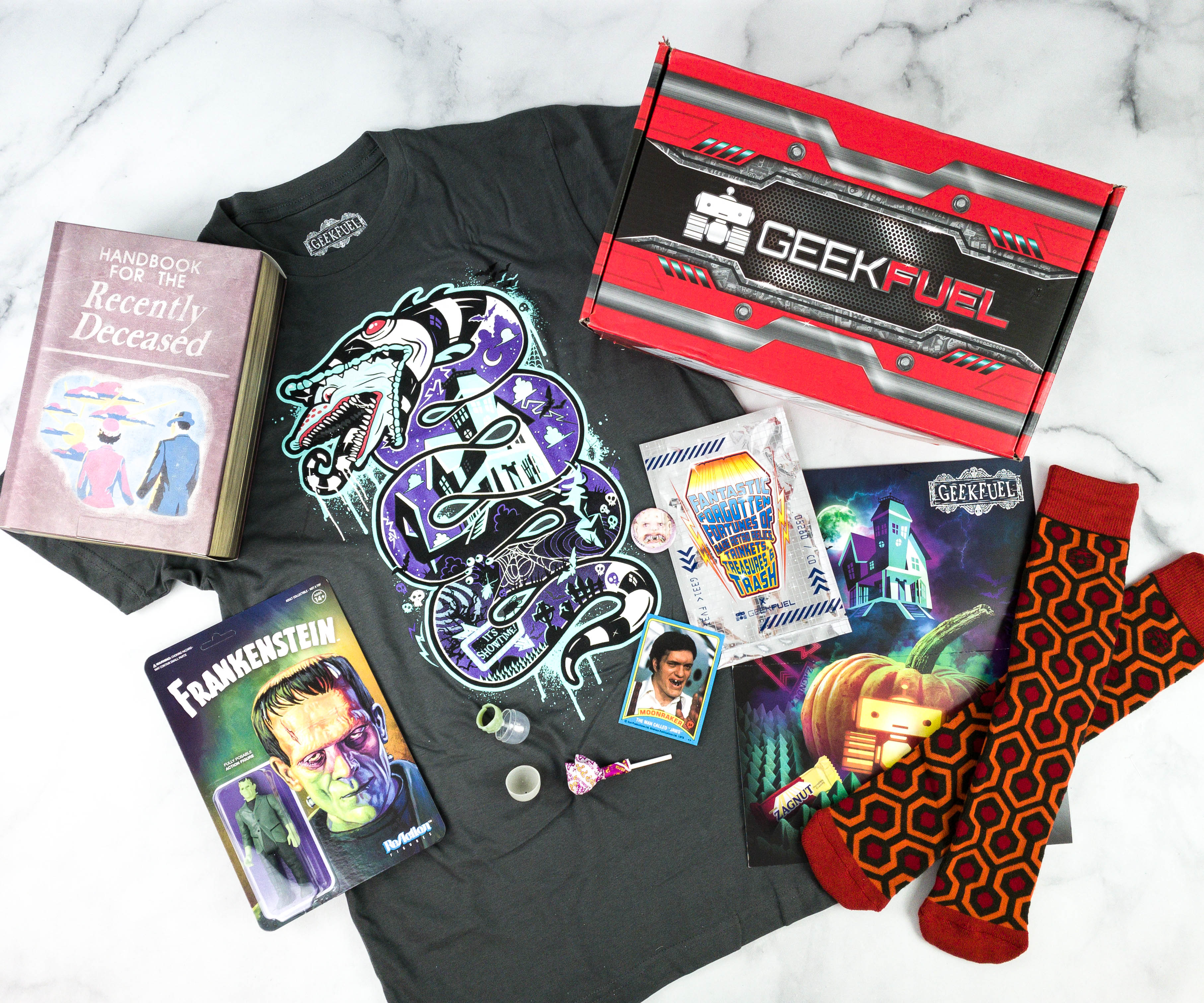 Everything in my box!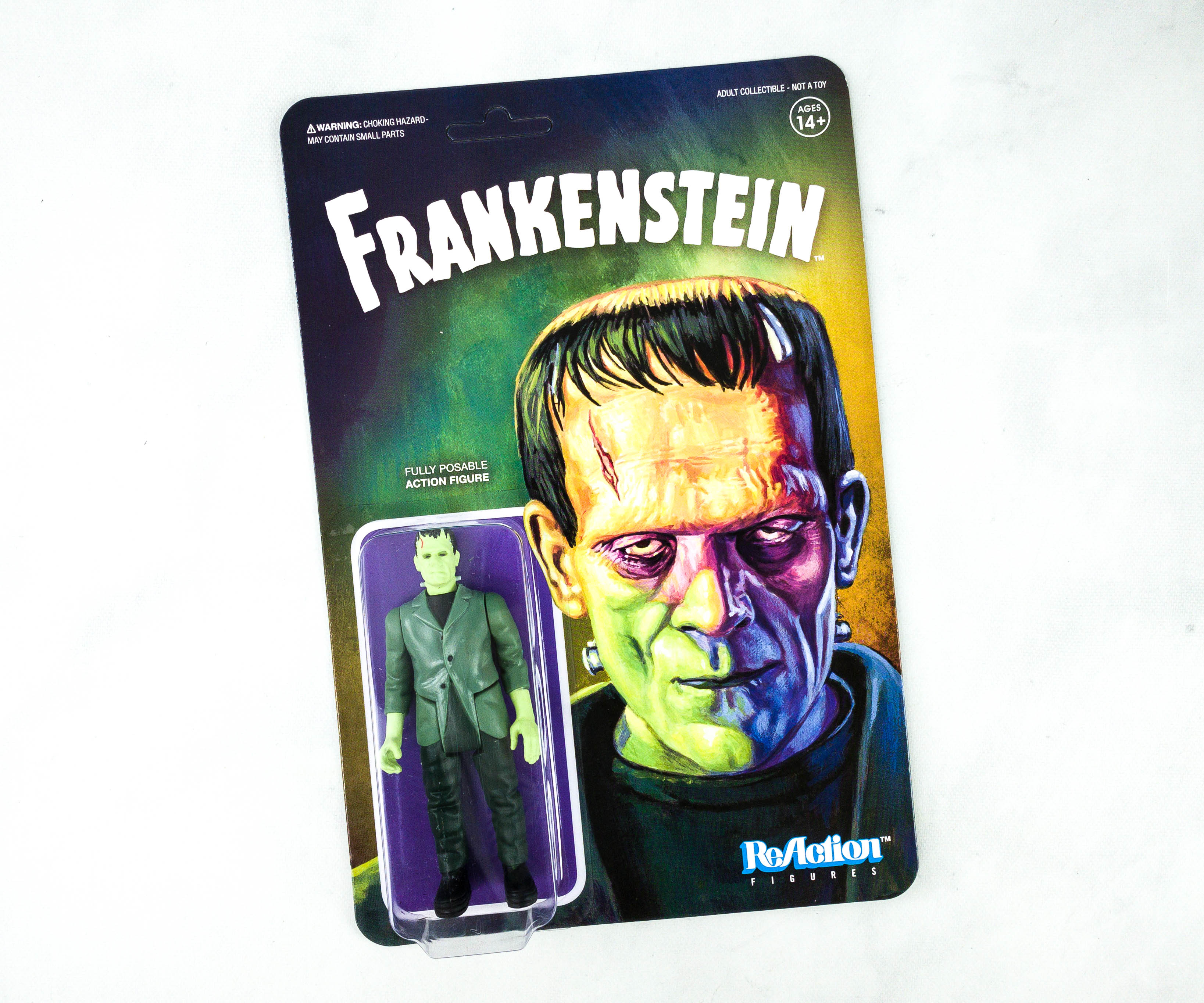 Classic Horror Collectible Super7 Reaction Figure. It's an exclusive figure that features one of the most terrifying characters in the horror world, Frankenstein!
Featured at the back of the carton casing are the 11 famous monsters included in this series!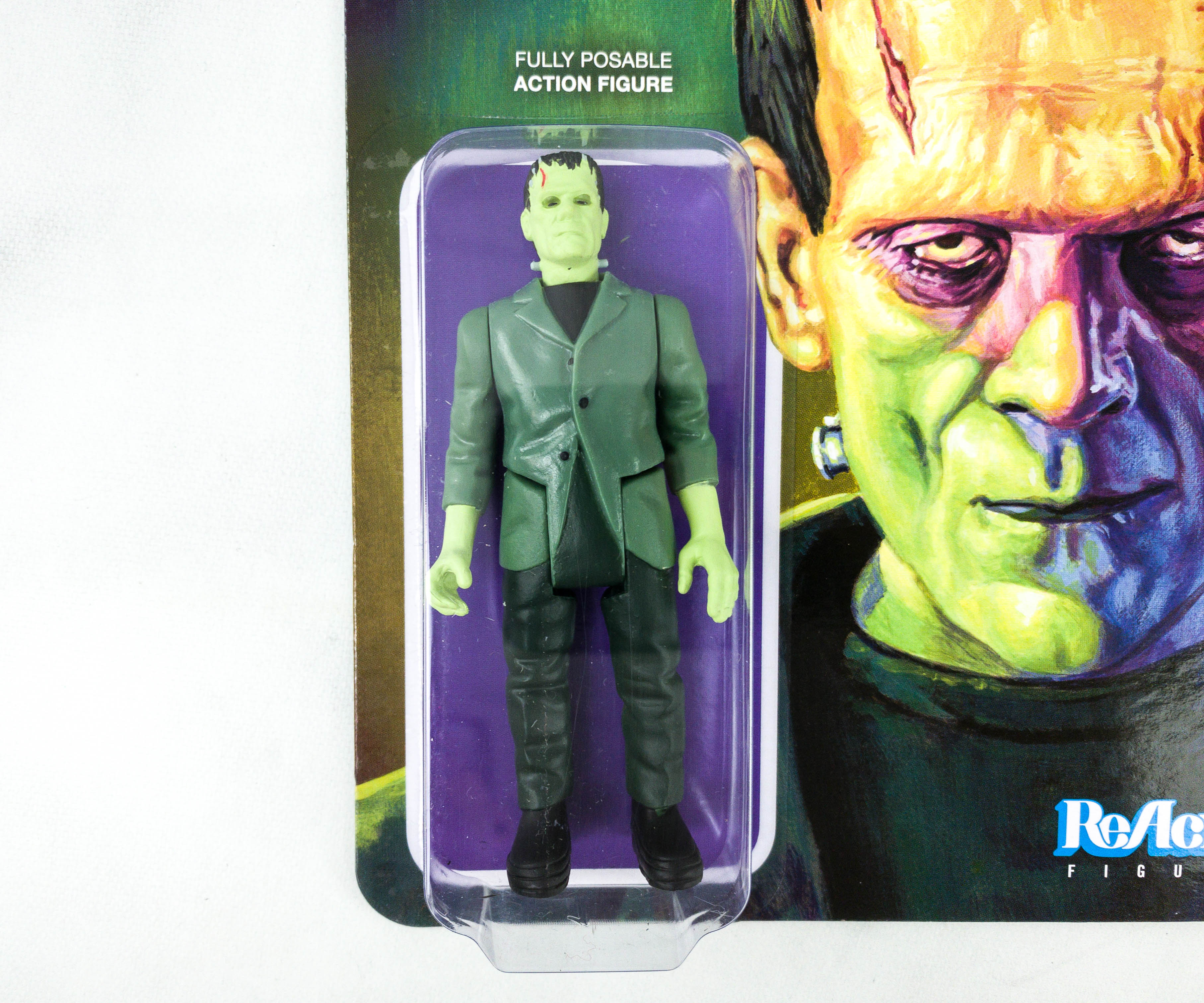 It's a well-designed figurine with a movable pair of arms and feet. This toy looks pretty much like the real Frankenstein with his rugged suit, huge head, and trademark green-colored skin.
"It's Showtime" Exclusive T-Shirt. This month's shirt came in a beautifully designed book-themed case that features the Handbook For The Recently Deceased.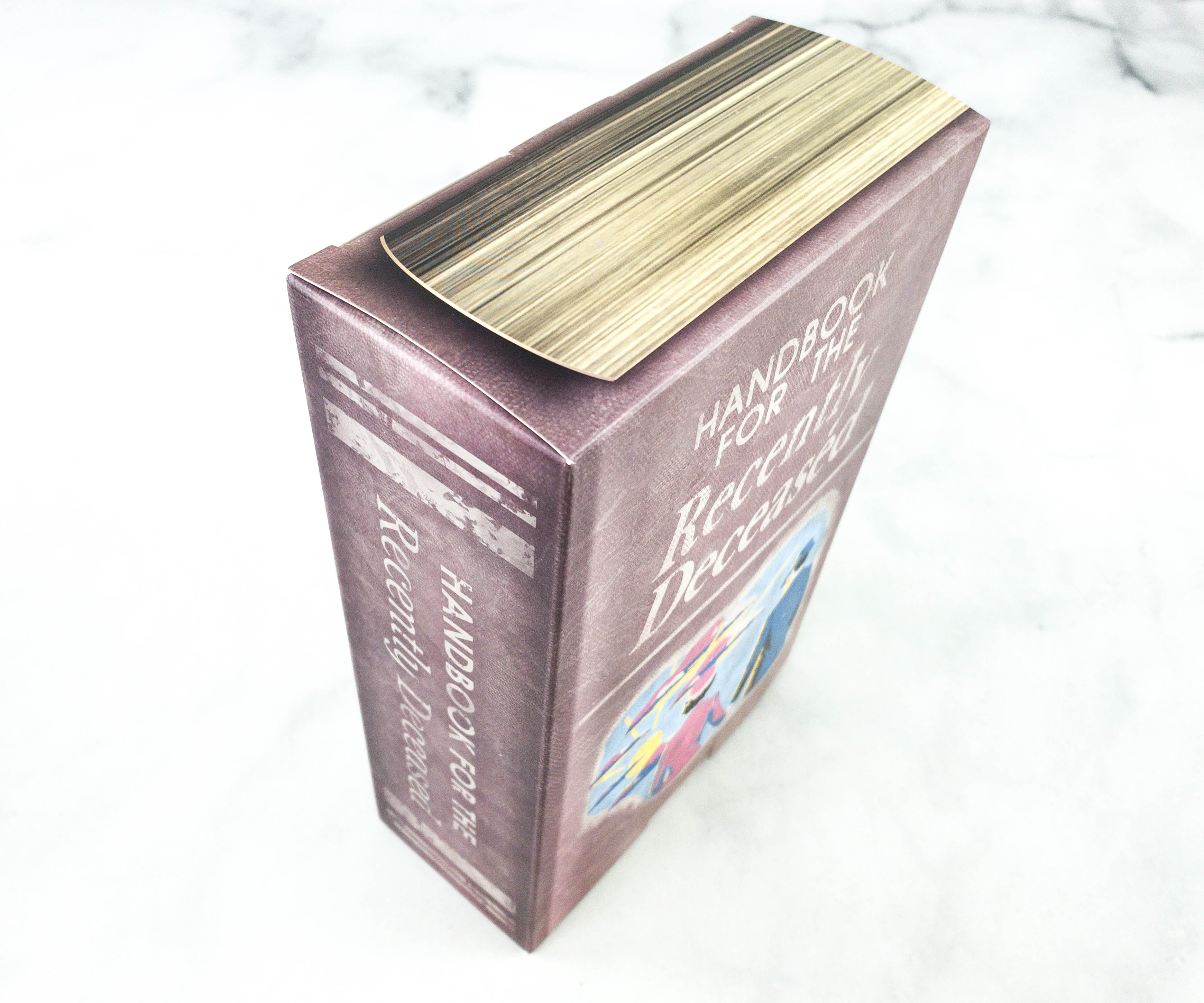 You can use this book-themed box to stash some of your accessories, coins, or even use it as a part of your Halloween costume.
Inside the box is a dark-gray, round neck tee made from high-quality fabric.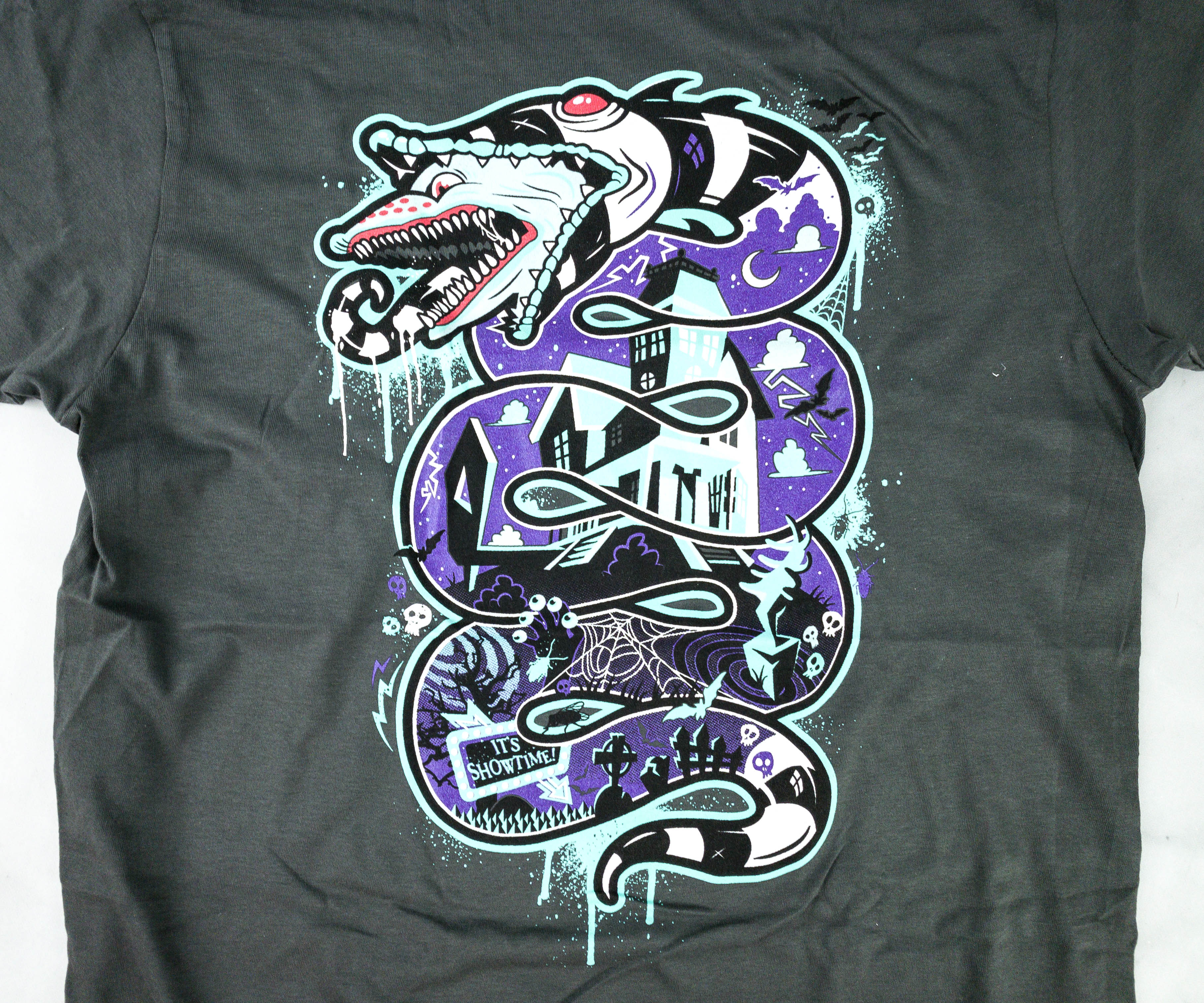 The shirt's print features a huge serpent swallowing a monster-like creature. This serpent also comes with a transparent-like body with a haunted mansion built in the middle of the cemetery!
"Time to Shine" Crew Socks. These are crew cut-style socks that fit shoe sizes 10-13.
They are made with 70% cotton, 10% nylon, 18% polyester, and 2% spandex.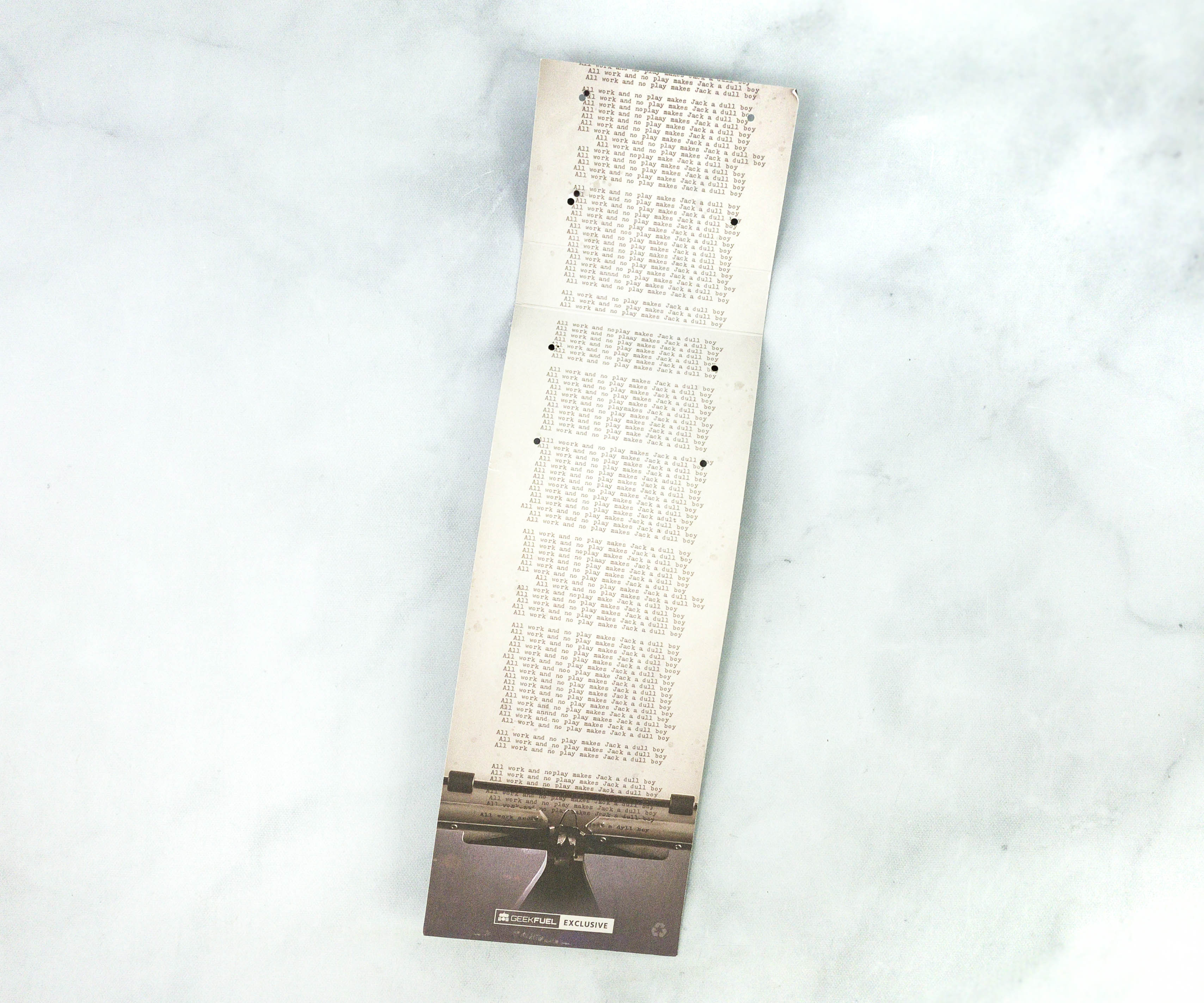 The other side of the carton features a creepy message. It says "All work and no play makes Jack a dull boy" repeatedly.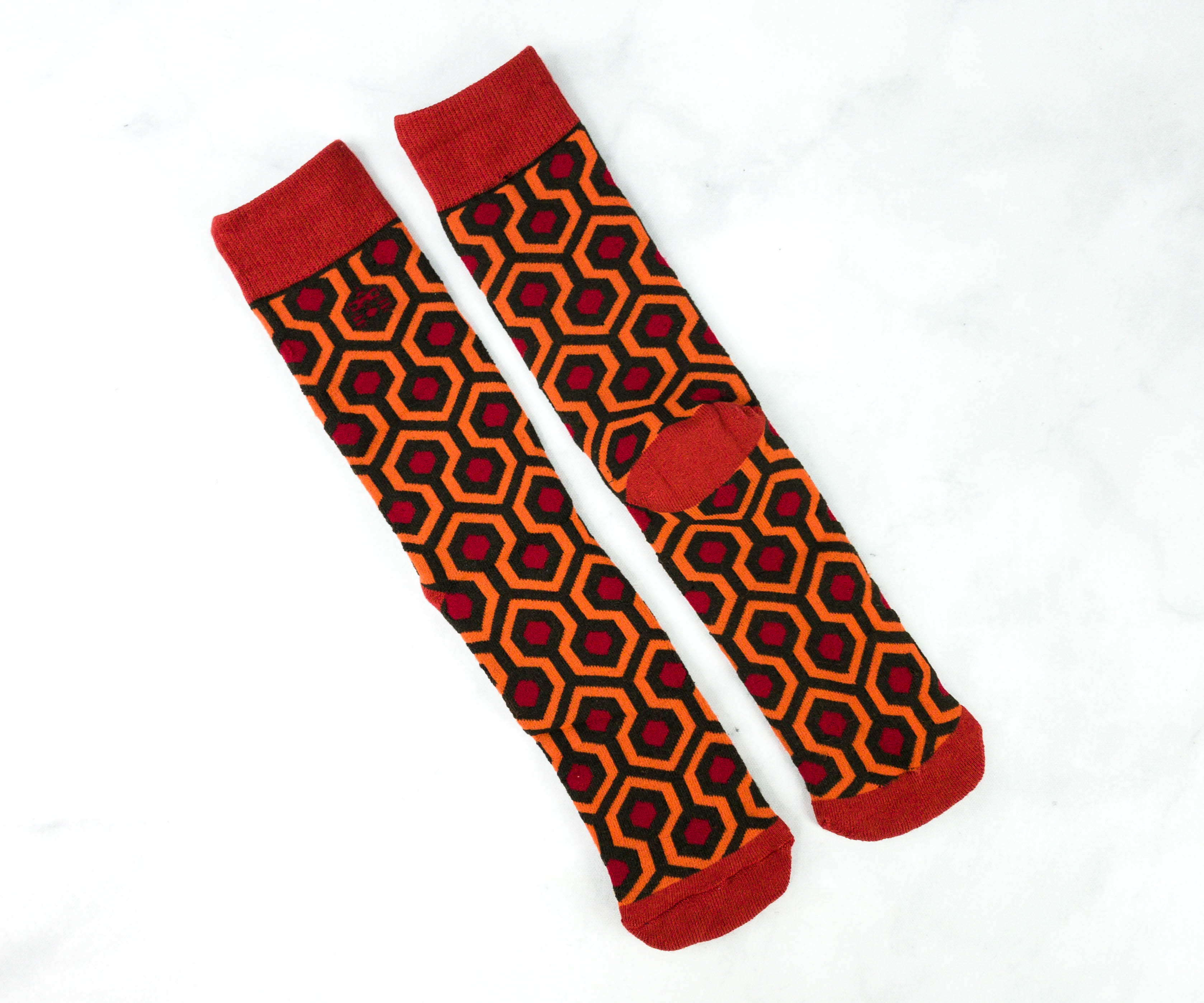 These socks have an orange base color with reinforced cuffs, heels, and toes.
The sock design is quite unique! They feature a hexagon pattern made up of brown outlines with a flash of red in the middle.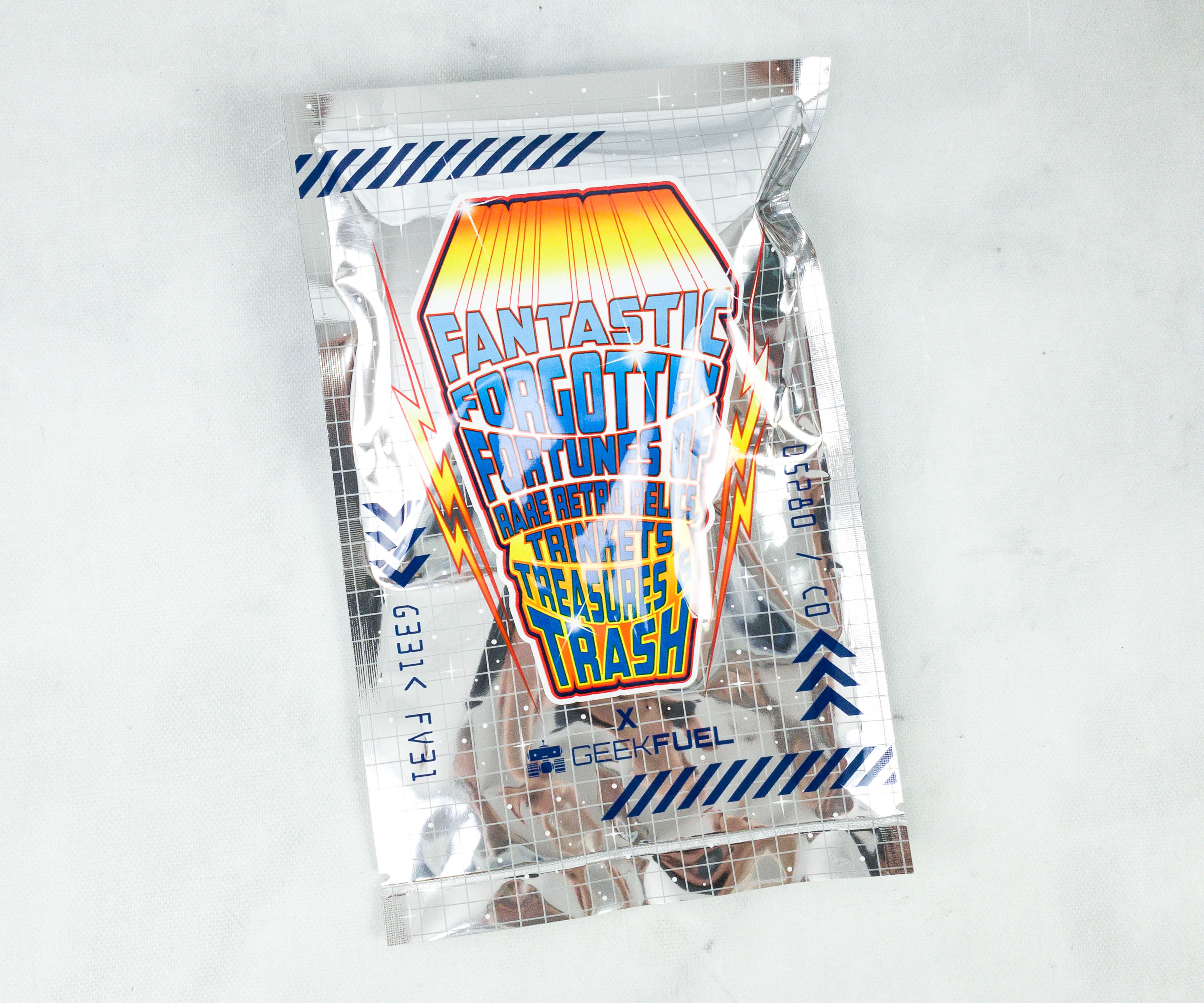 F.F.F.R.R.R.T.T.T. Mystery Bag. I love opening mystery bags, I always find it very amusing and exciting at the same time!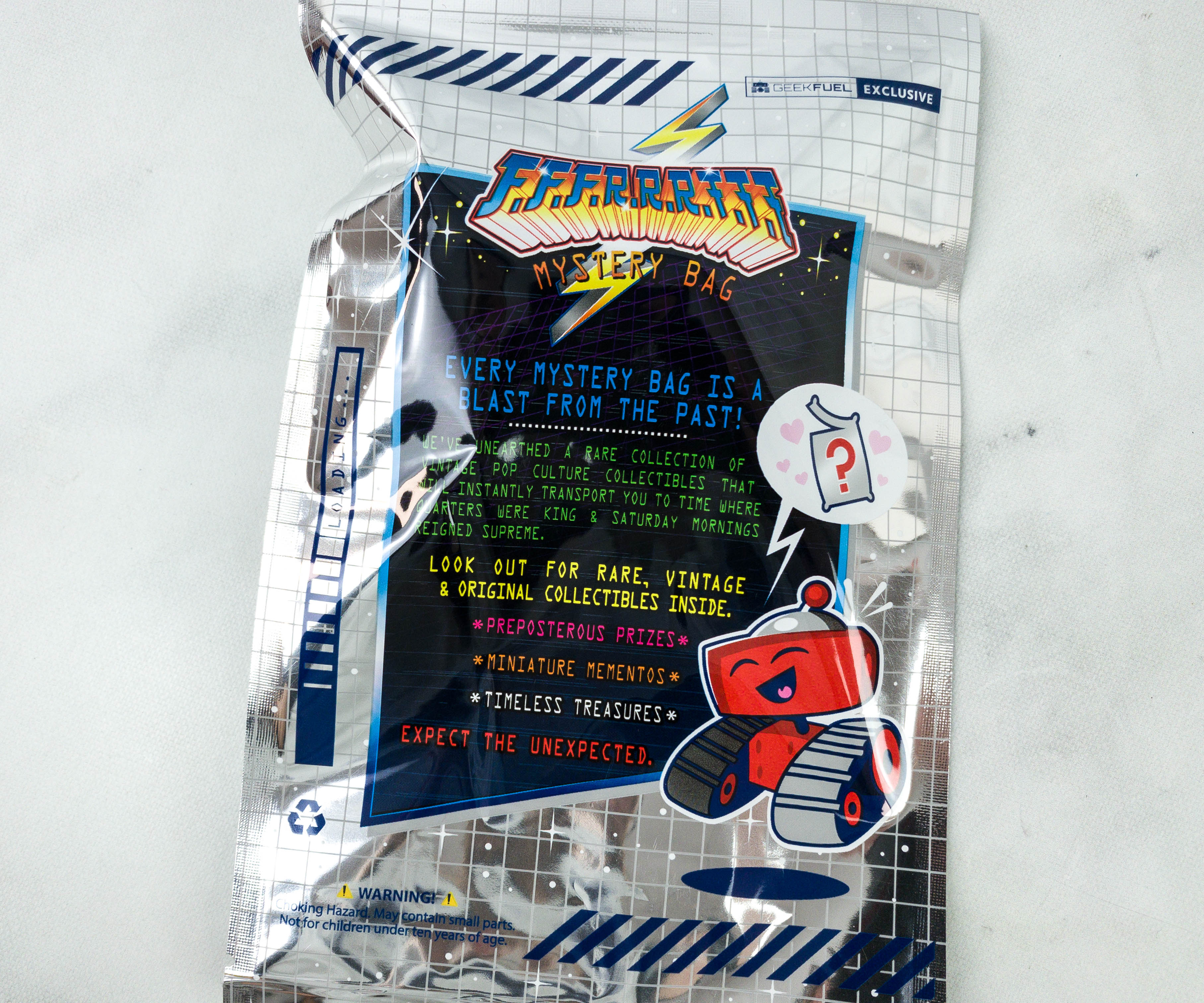 According to the back of the pack, this bag contains a rare selection of vintage and original collectibles.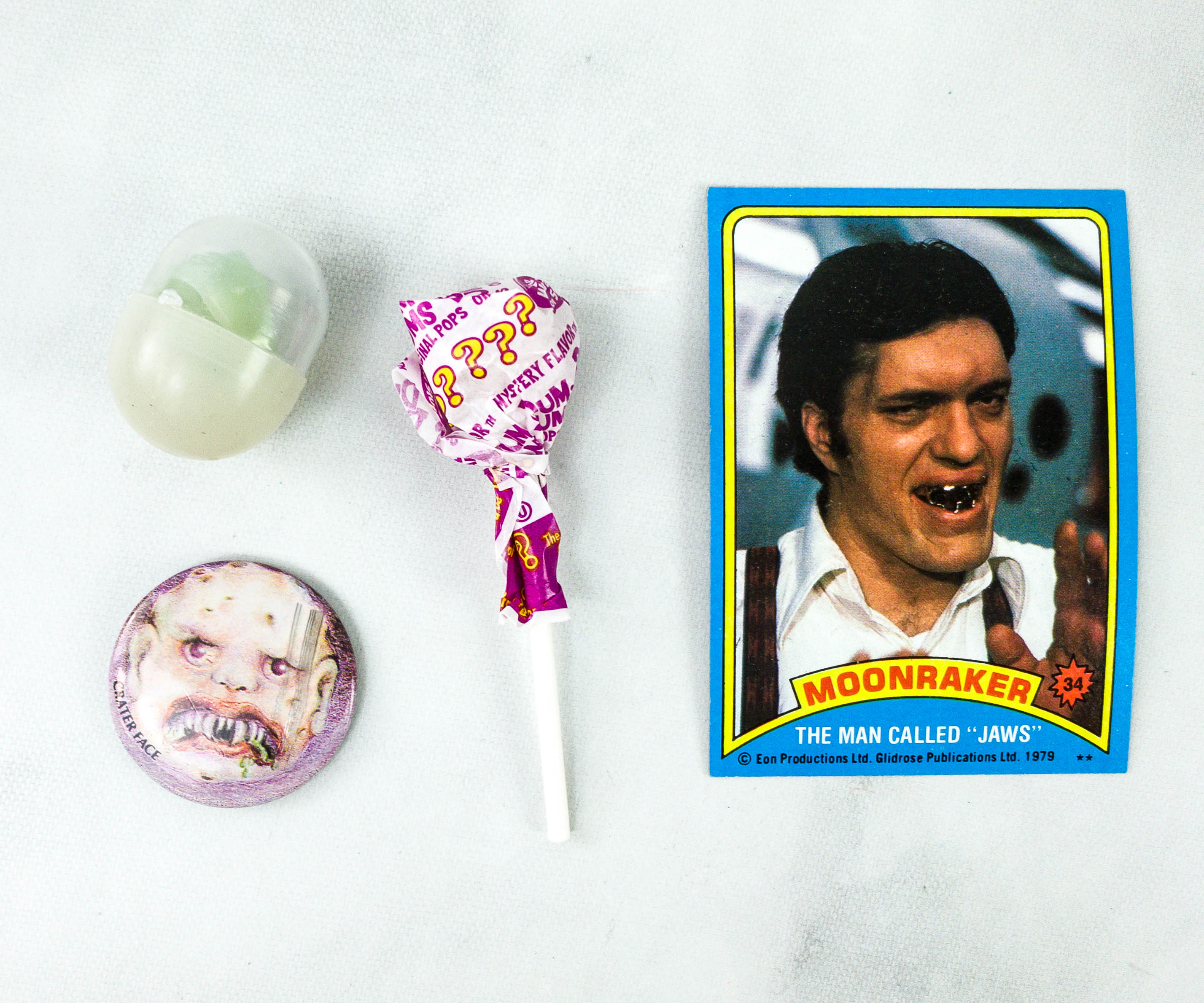 Everything inside our mystery bag!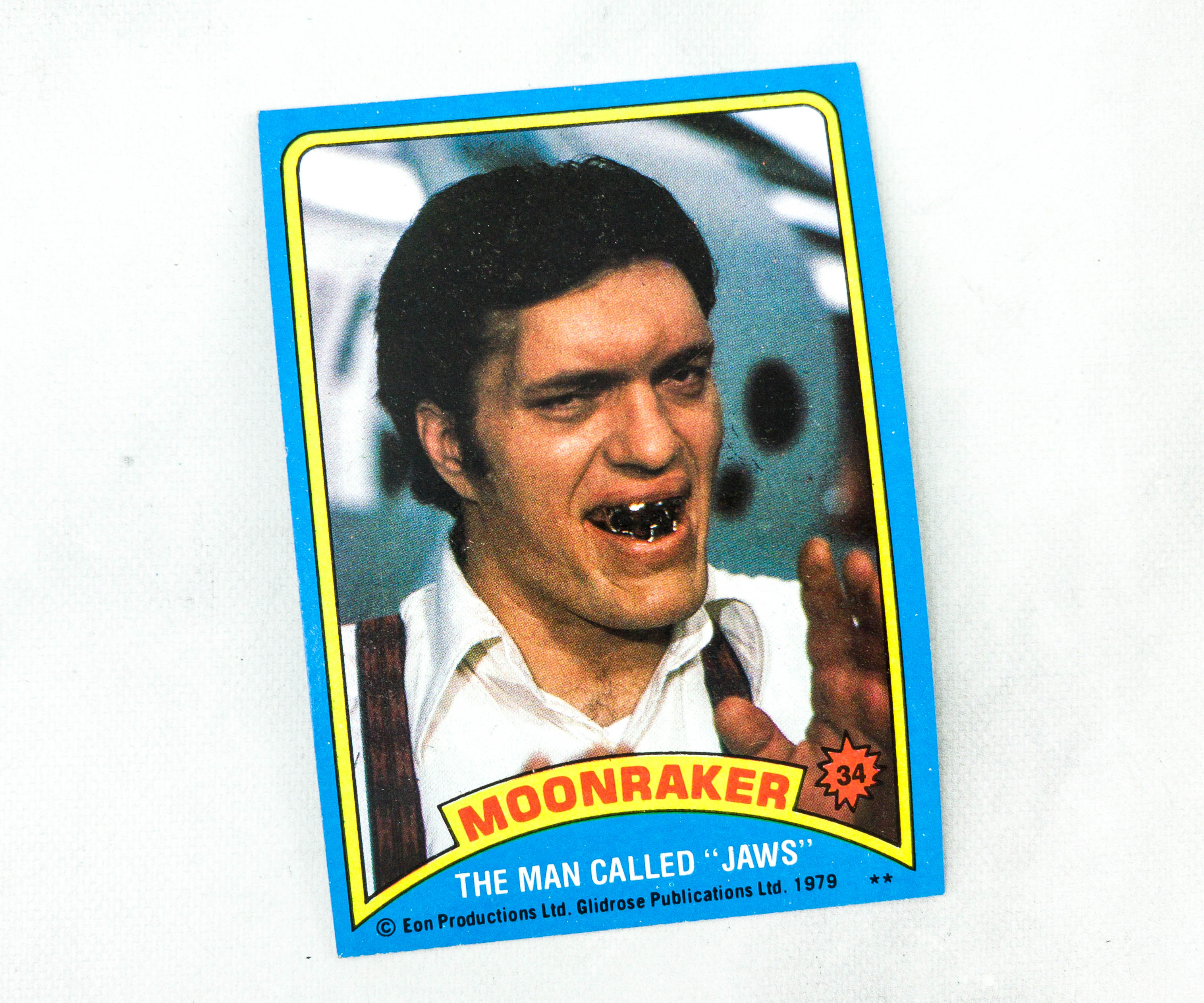 The card features Moonraker, the man called Jaws.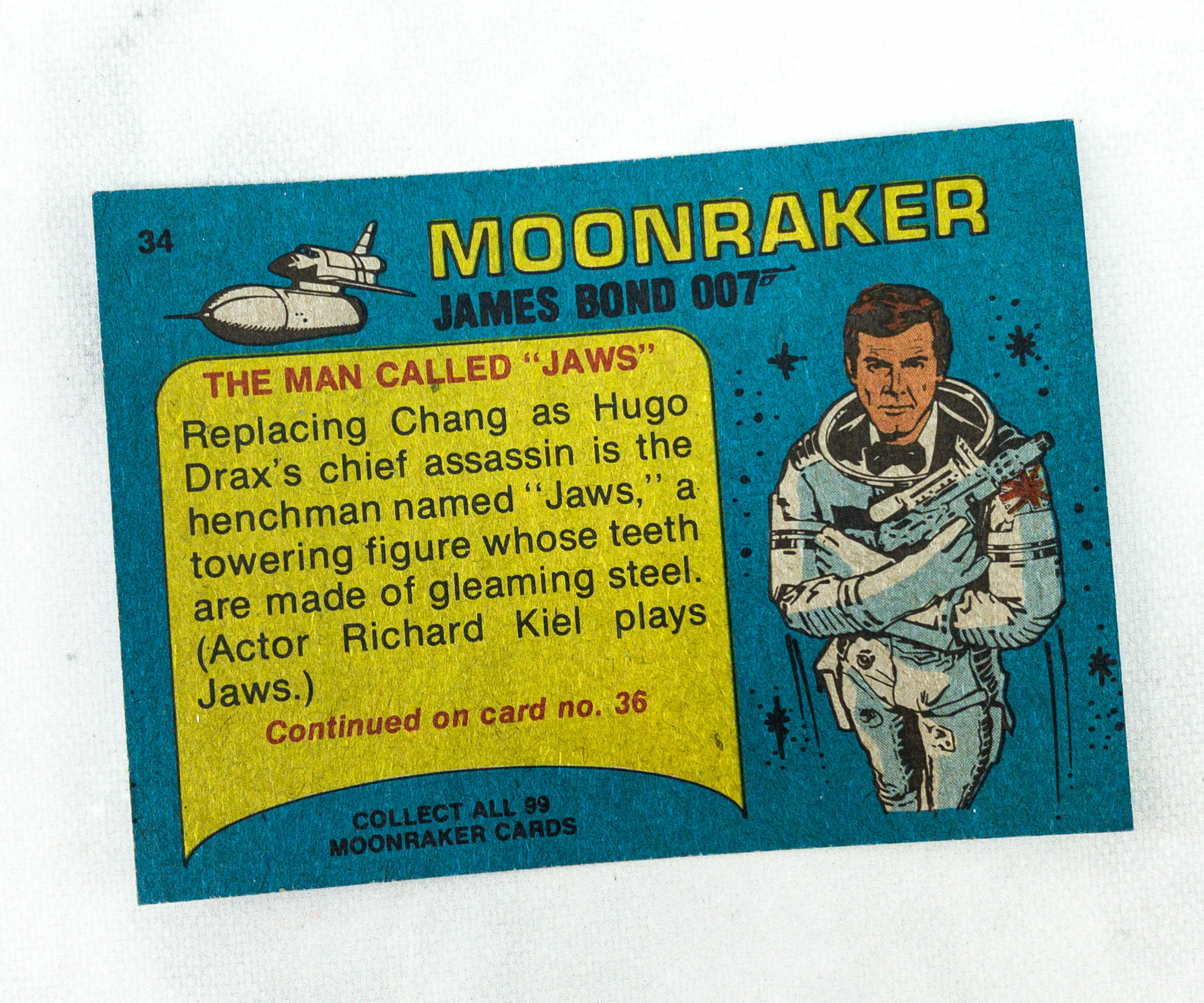 The back of the card features a comic-like print. Jaws is a huge guy with a towering figure and teeth made of gleaming steel.
Also included inside the mystery bag is a sweet-tasting Dum Dums original lollipop.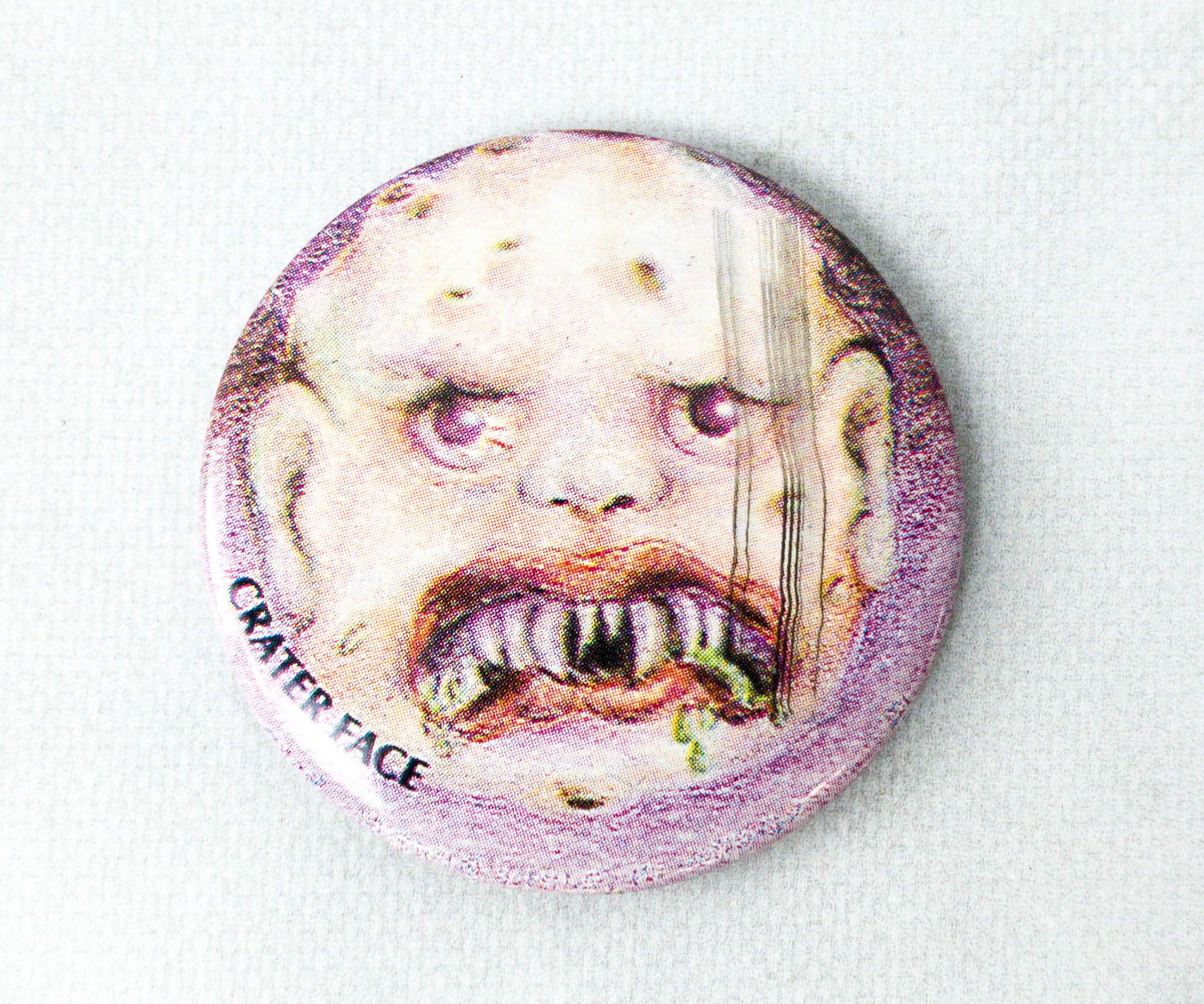 Here's a button pin that features an image of Crater Face! It's scary!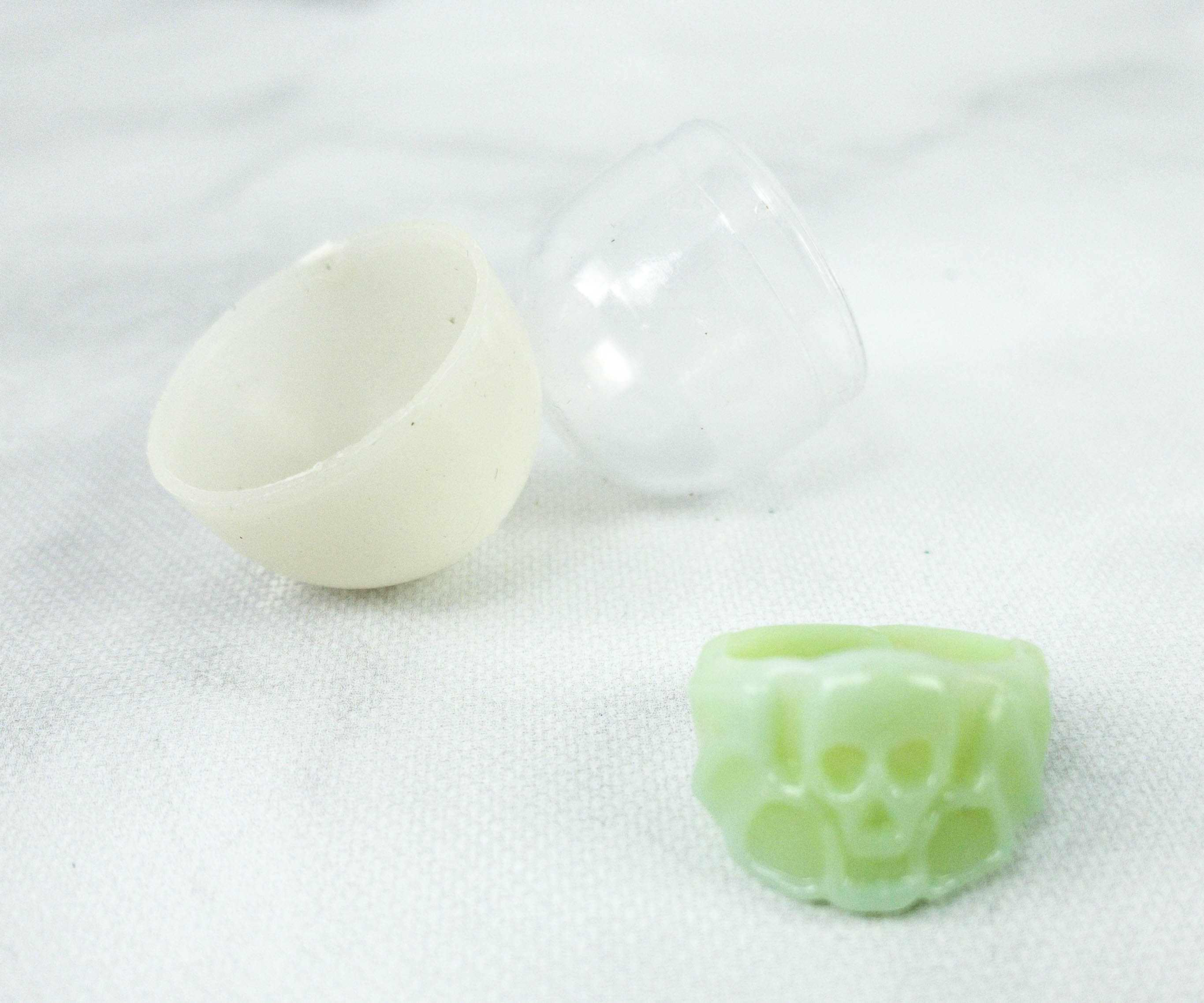 Lastly, there's a capsule that includes a spooky glow-in-the-dark skull ring!
There are lots of scary stuff in this month's Geek Fuel box and I'm not complaining! The Frankenstein figure makes a perfect Halloween display. It's my second figure from the Super7 Monsters! The t-shirt fits the spooky theme of the box as well. Even the mystery bag added a bit of excitement and a whole lot of Halloween vibes. This curation certainly didn't disappoint and I hope they will keep coming up with great themes and geeky items for me to collect!
What do you think of this month's Geek Fuel box?