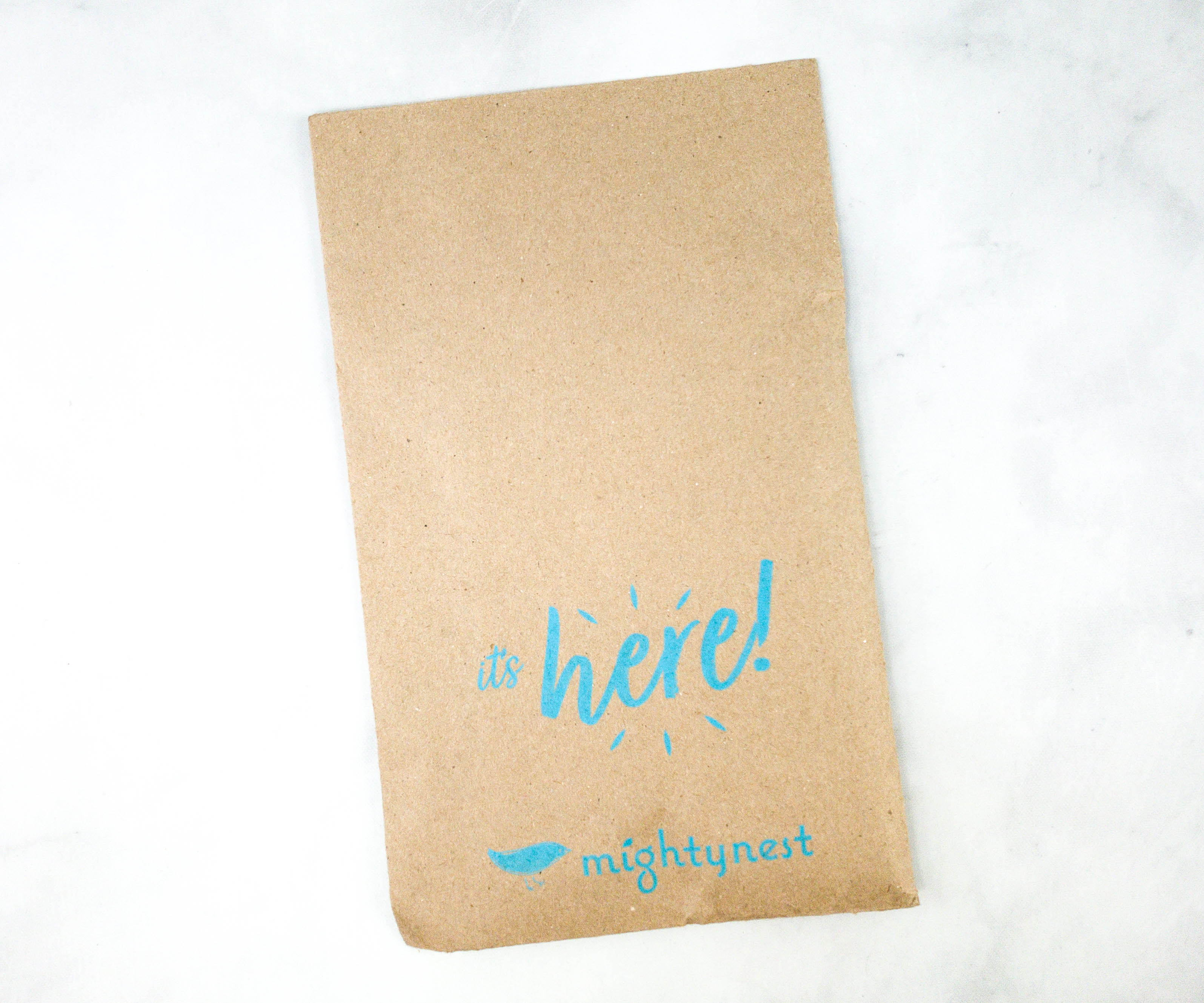 Mighty Fix is a monthly eco-friendly subscription from Mighty Nest that sends one item each month designed to help your family lead a healthy lifestyle. 15% of the cost of the subscription will be donated to the school of your choice.
Subscriptions now cost $11 a month, but there's a discount if you'll opt for an annual plan. Shipping is free and add-on items ship free, too.
DEAL: Get your first month for $3! Use coupon code  HELLOSUB3. Or, get 3 months free with an annual subscription (save $33)! Just use the coupon code FIXAYEAR to subscribe!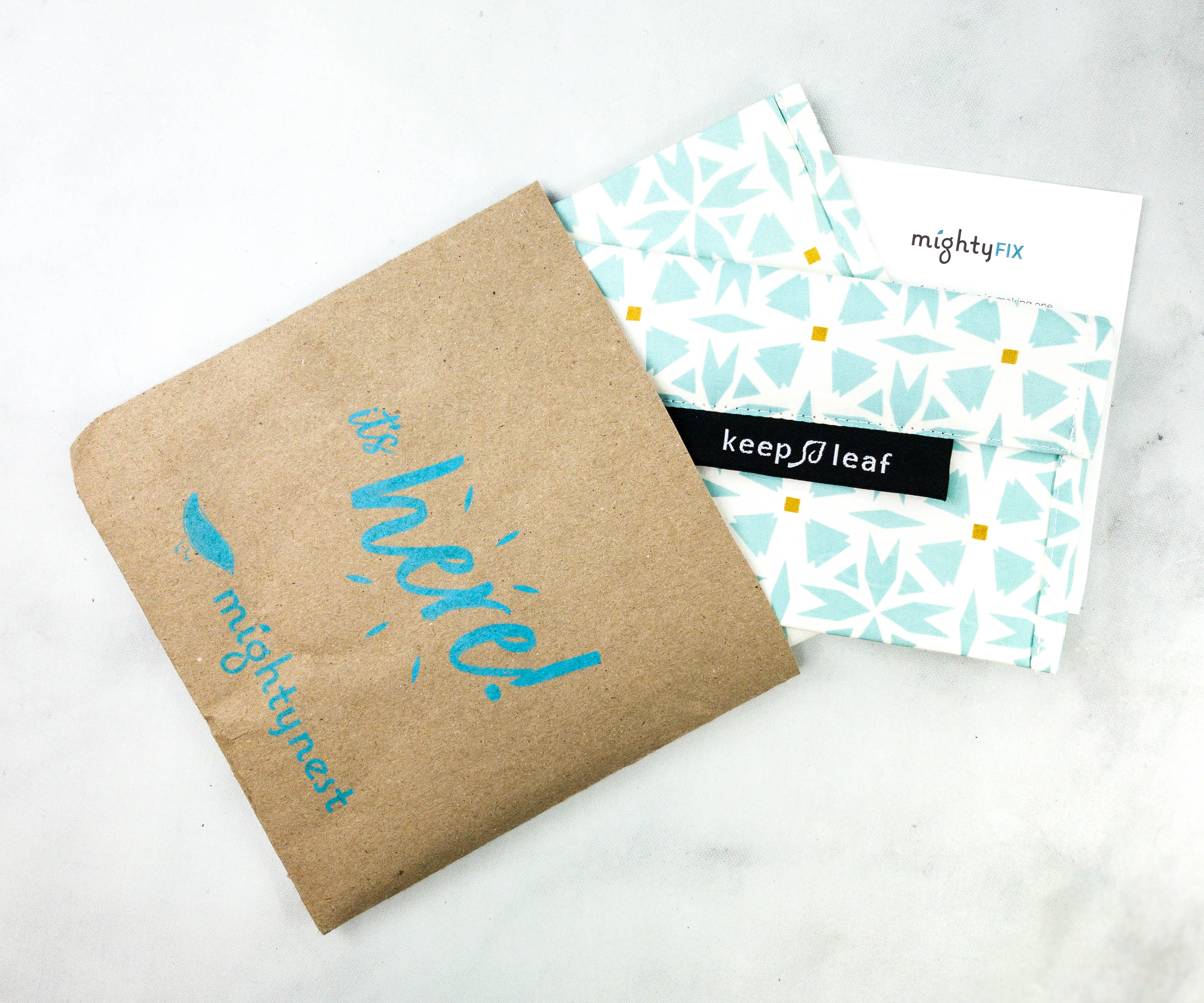 FYI – this subscription ships along with Mighty Body if you also subscribe to that. I totally love their environmentally conscious shipping practices.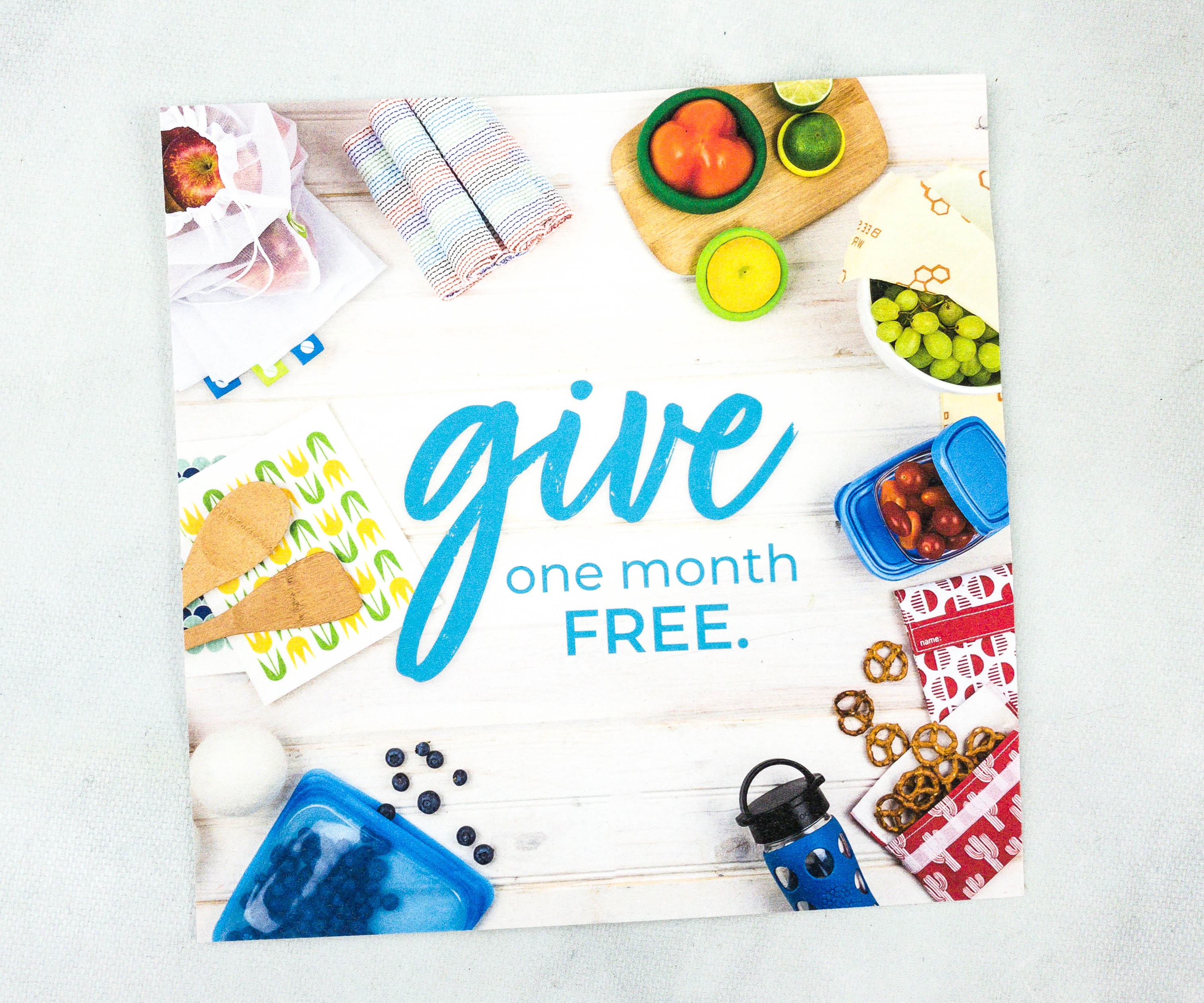 This month's box includes an information card.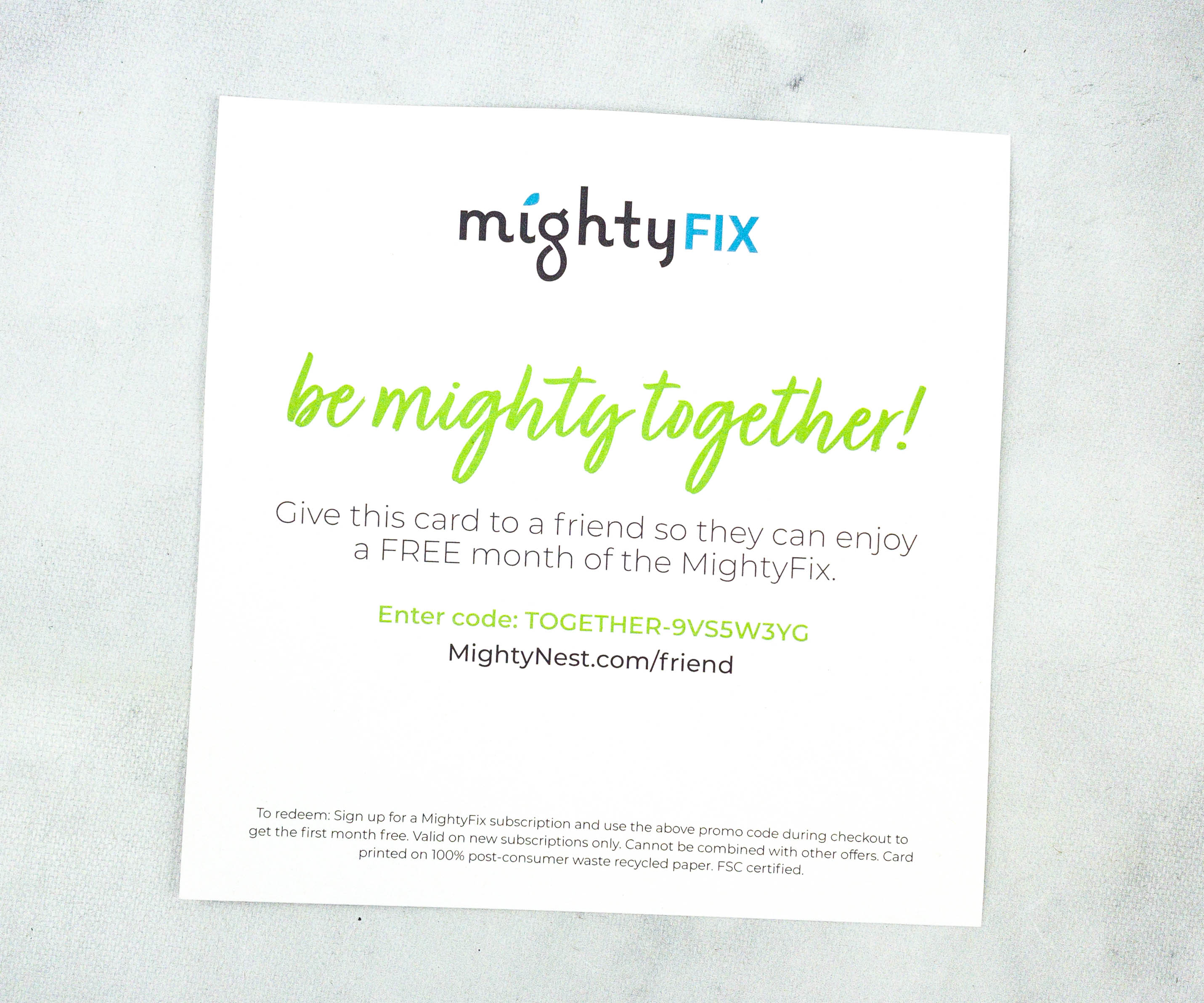 It includes a coupon code for a free month of Mighty Fix.
Another card has a message from Mighty Fix, plus information about this month's featured item.
At the back, they explain what makes this item mighty!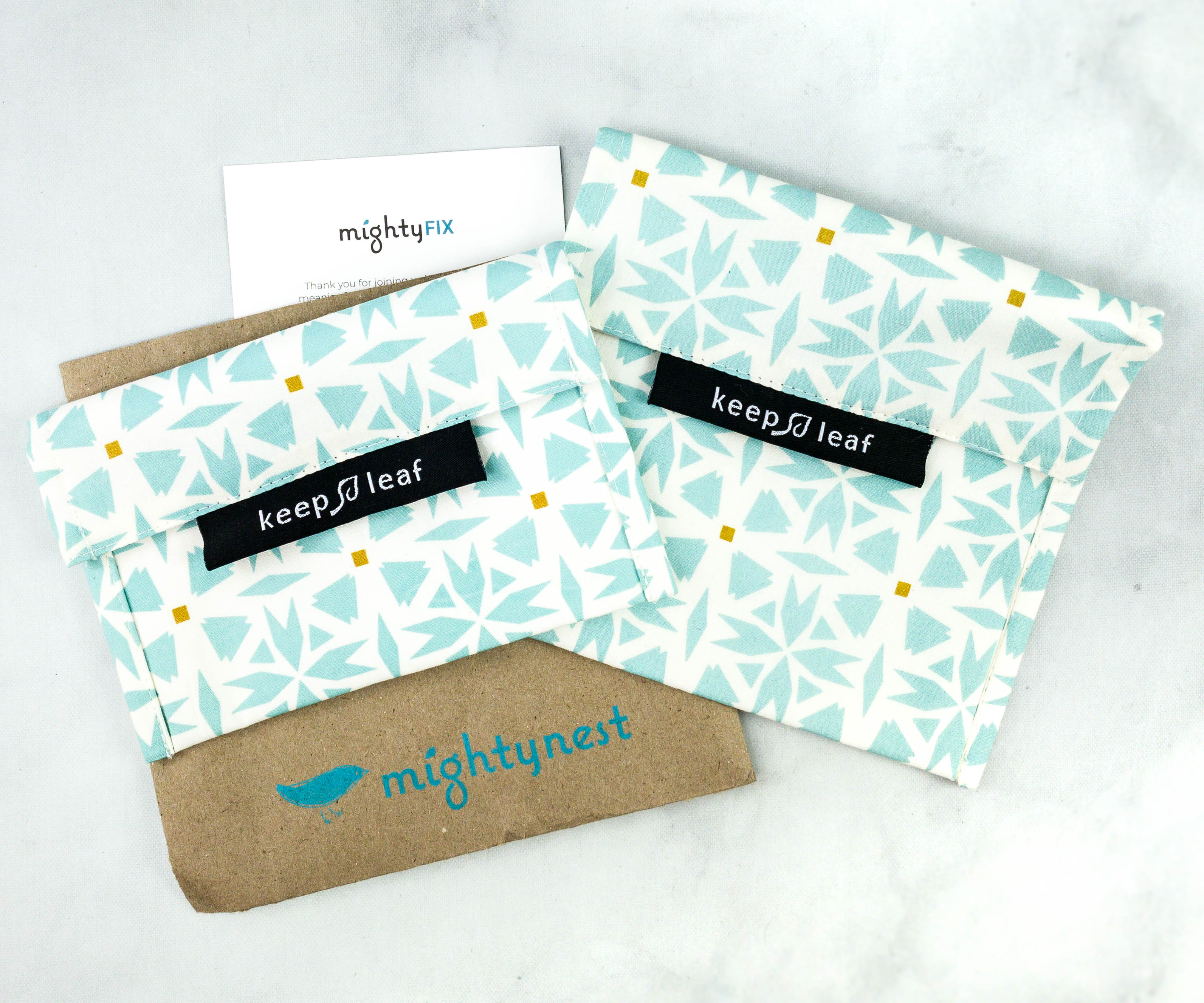 Everything in my package!
Keep Leaf Baggie Medium Geo ($5.50) This month's featured item is a pair of reusable lunch bags! It makes a great alternative for plastic when packing lunch, snacks, or other types of food.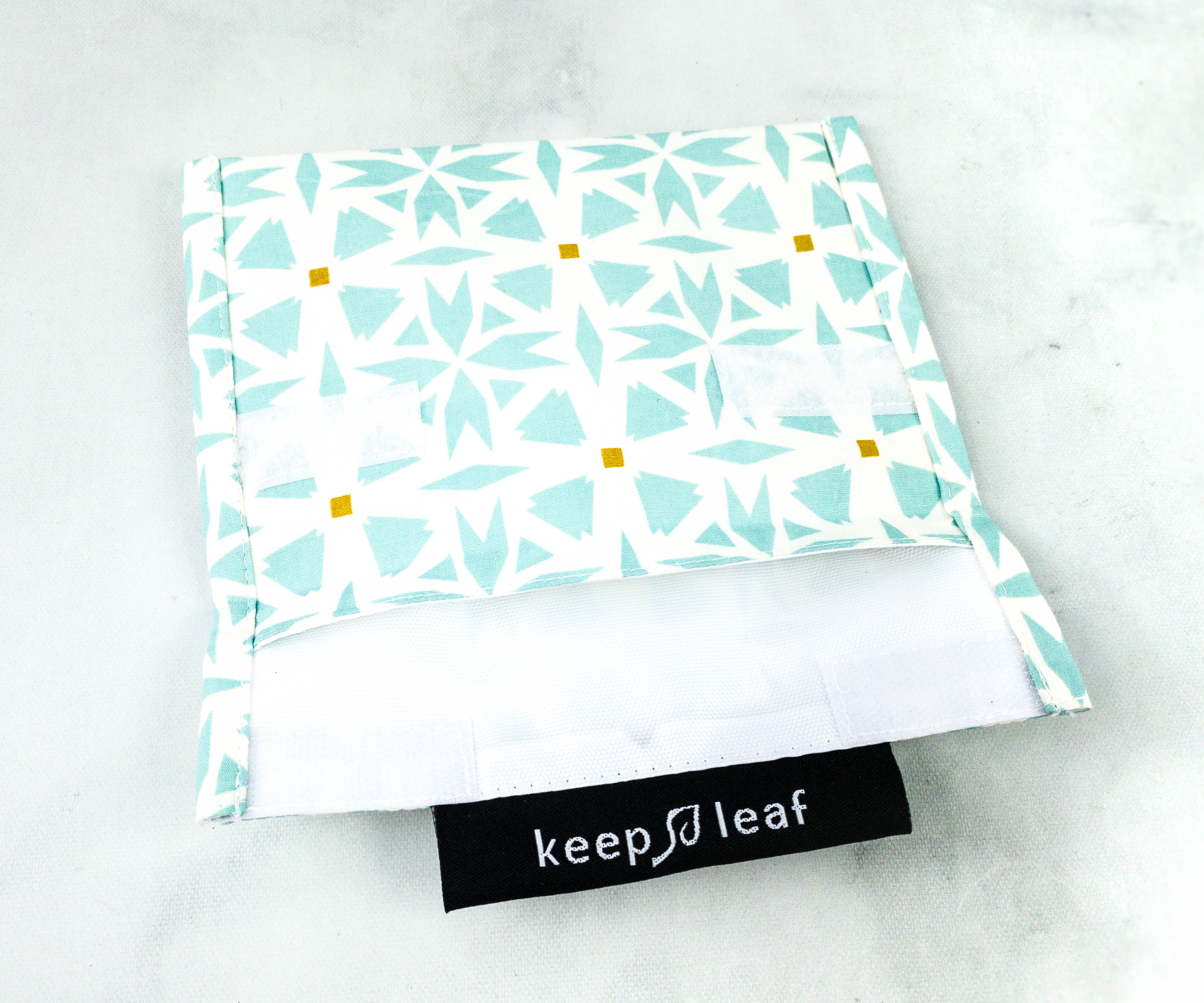 The medium-sized bag is made with a cotton exterior, plus a waterproof liner. It also has a velcro enclosure.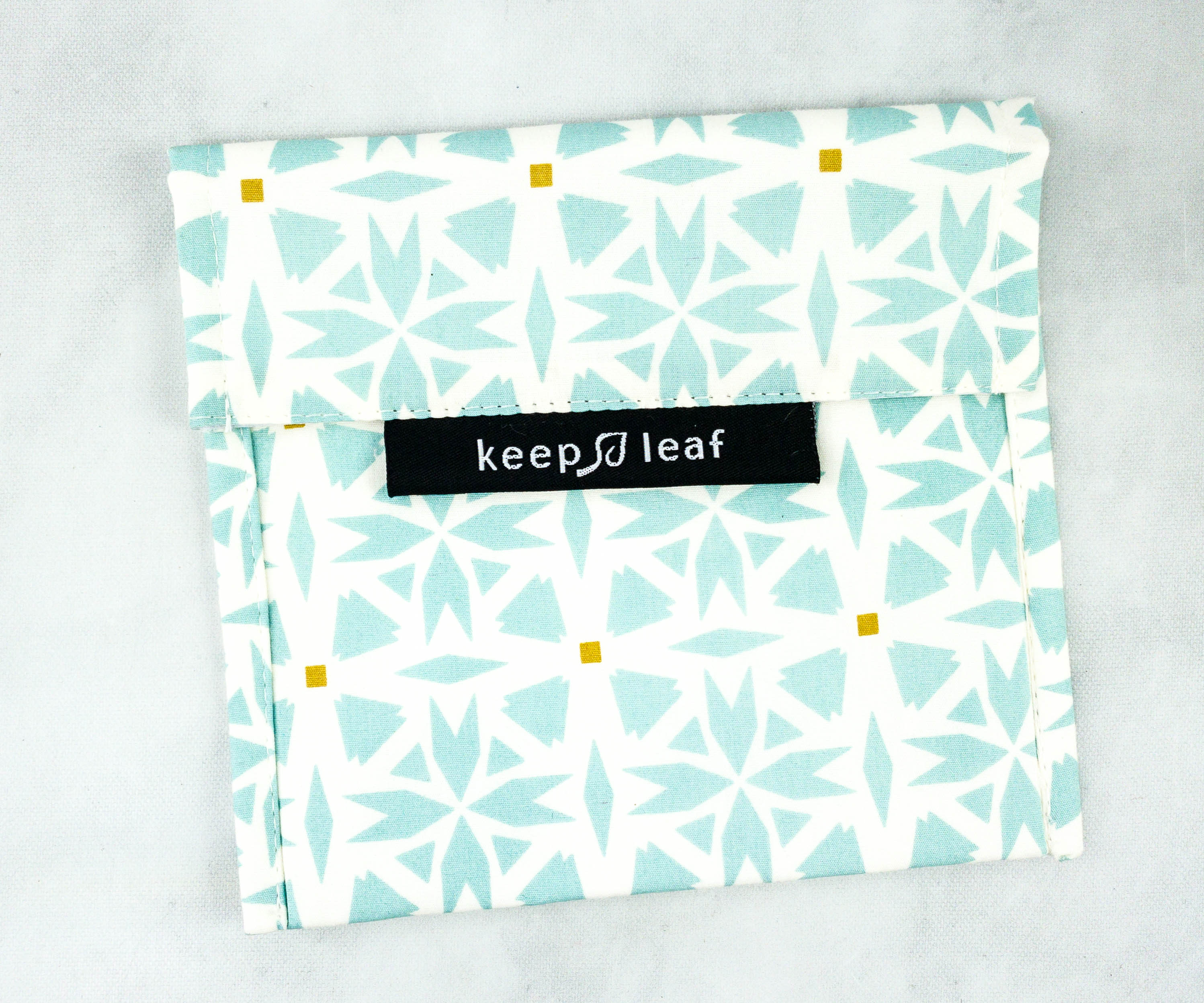 Keep Leaf Baggie Geo Large ($6.50) This is the same bag as the first one but larger. It's the perfect size for a sandwich!
It has the same geometric pattern as the first bag. It's so stylish!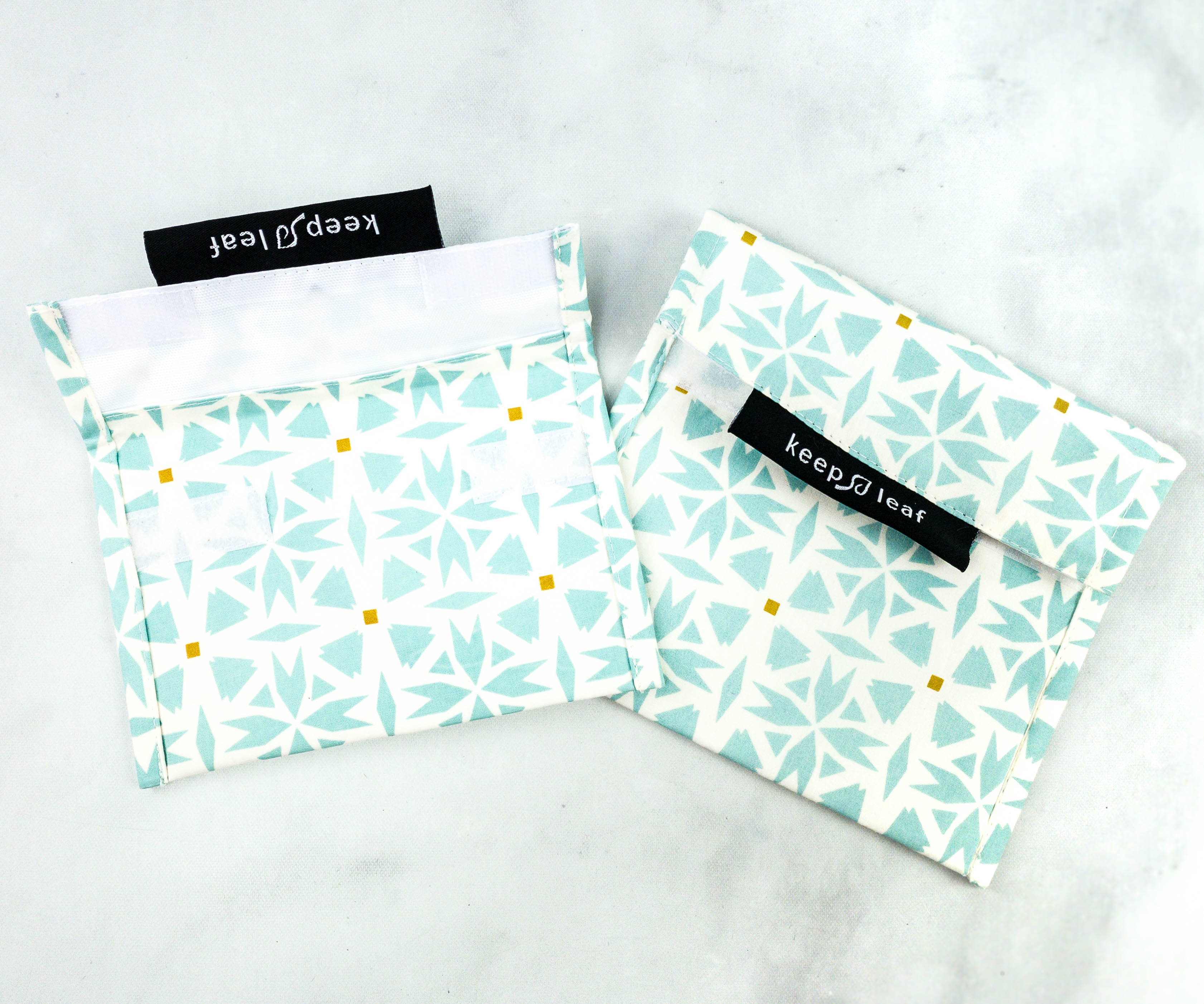 Caring for these bags is also easy peasy. They can be hand rinsed and they are machine washable and dishwasher safe as well.
It may be a small step, but switching to reusable items goes a long way in reducing waste! This month, I received a couple of reusable lunch bags, ideal for packing lunch for work or even when traveling. I love that they are grease and moisture resistant. They're free from lead, BPA, and phthalates to boot! For anyone who wants to start an environmentally conscious lifestyle, this subscription is a good step. They feature a nice variety of eco-friendly items and the total retail value always exceeds the price of the subscription!
What do you think of Mighty Fix?