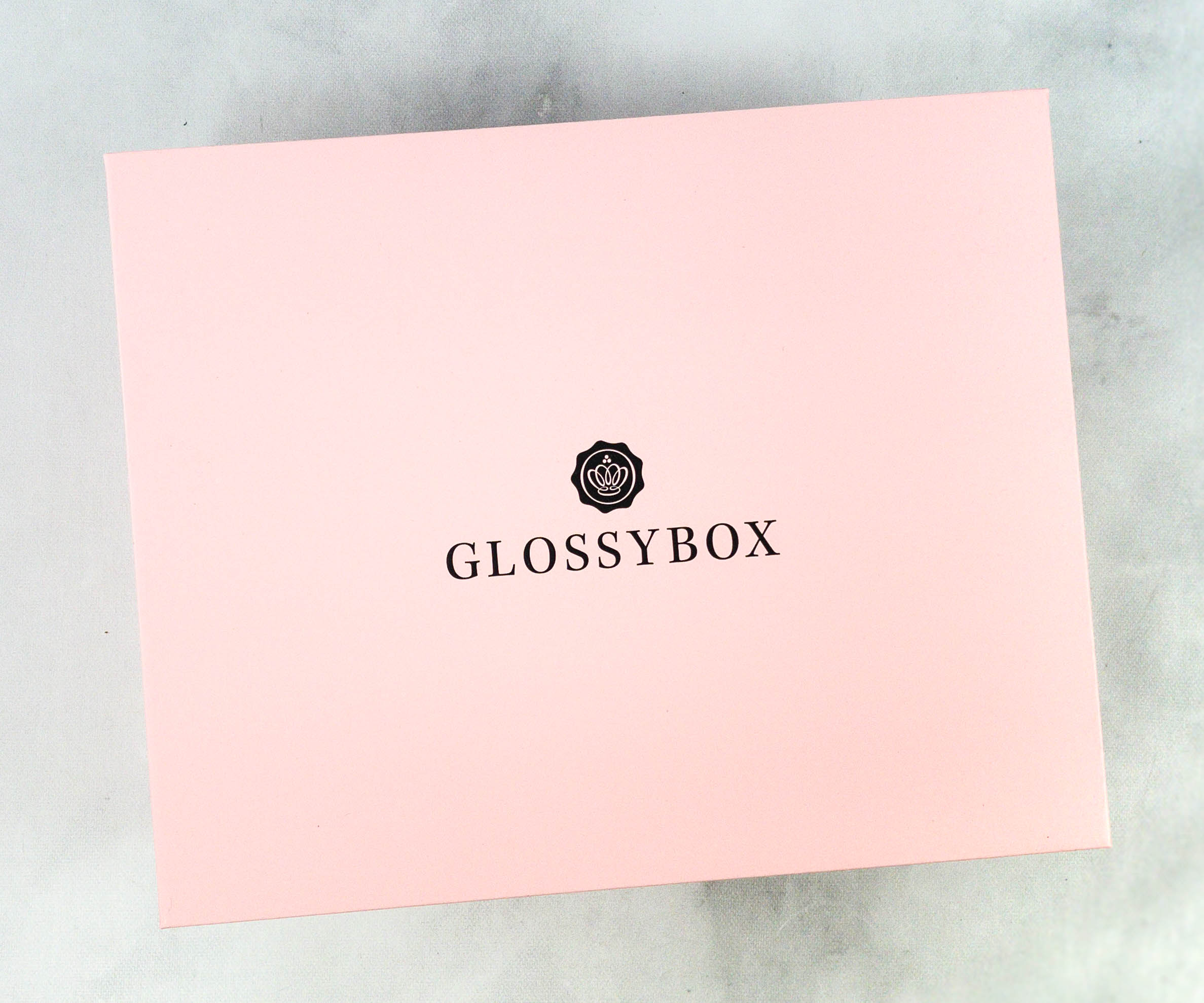 GLOSSYBOX is a monthly beauty subscription box with at least 5-6 luxury samples – many full sizes – per month for $21.  
DEAL: Get your first box for $16! Use this link to subscribe and the coupon code WELCOME16 at checkout.
Want the Advent too? Grab your first GLOSSYBOX for $5 off and get the Advent Calendar for $10 off! Use this link and promo code GLOSSY5 at checkout! Check out the full spoilers for the 2020 GLOSSYBOX Advent Calendar here!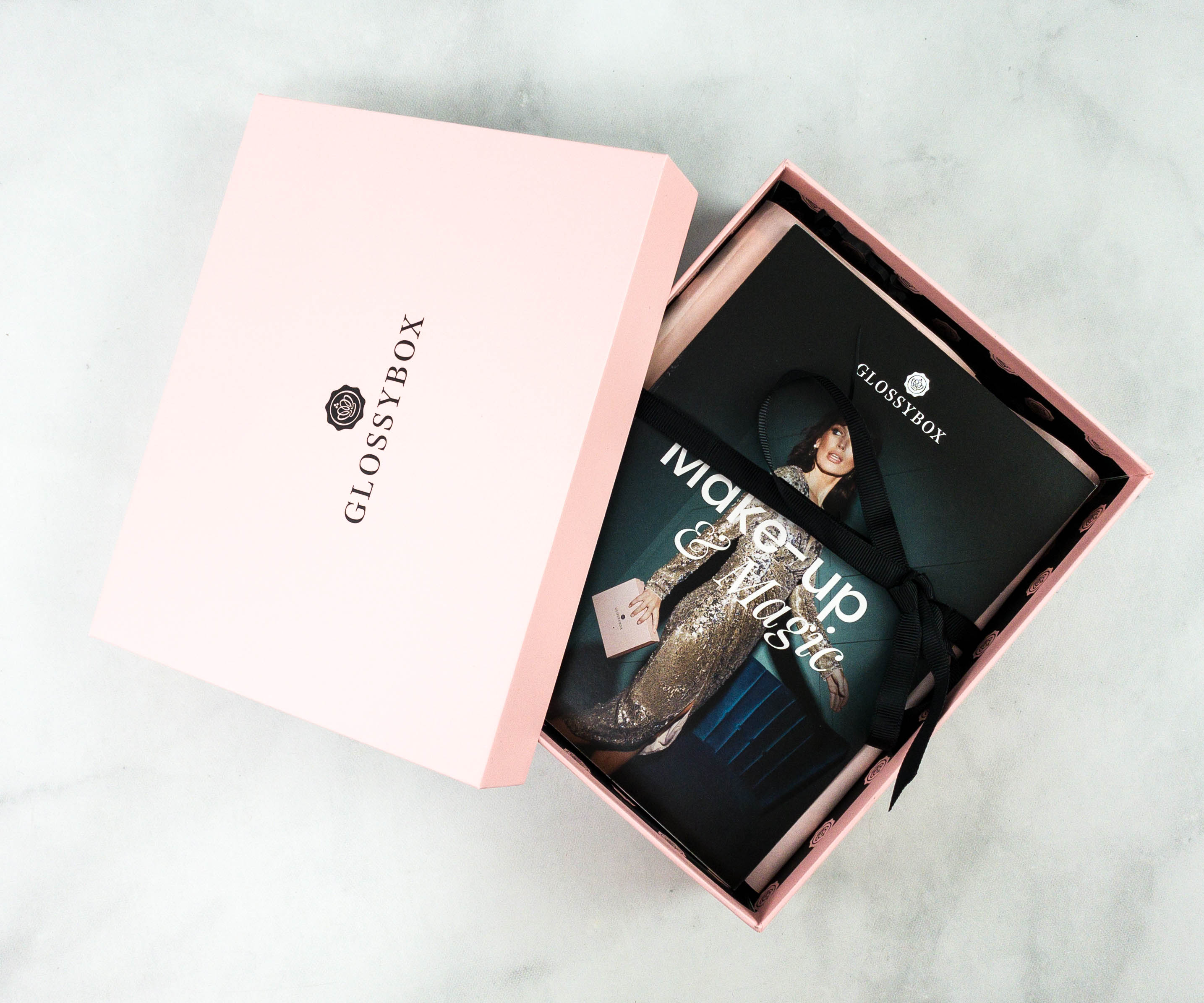 NOTE: If you choose to subscribe to a recurring Monthly Plan between the 15th to the end of the month, you automatically agree to the following month's charge.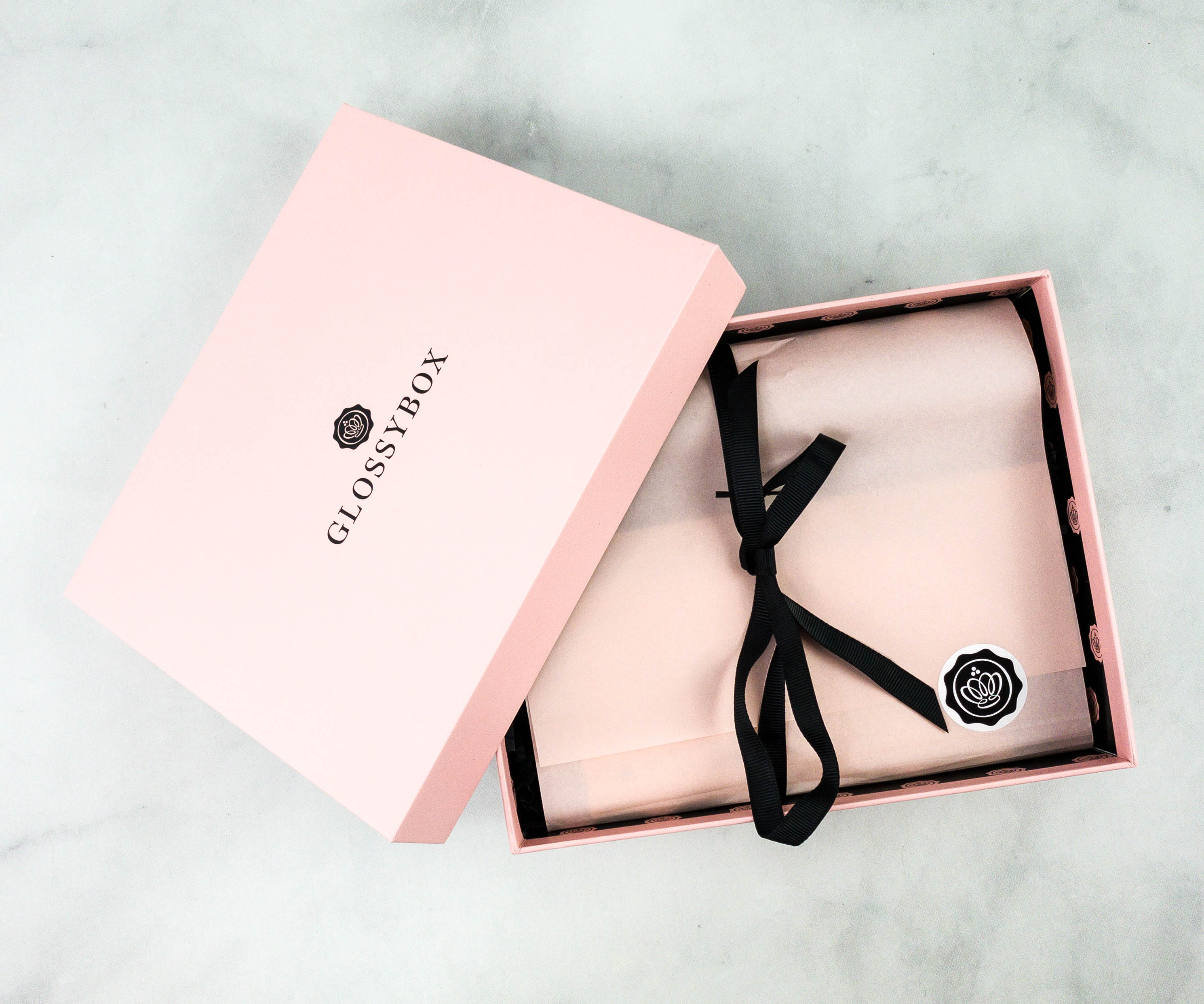 The items are neatly tucked inside the box.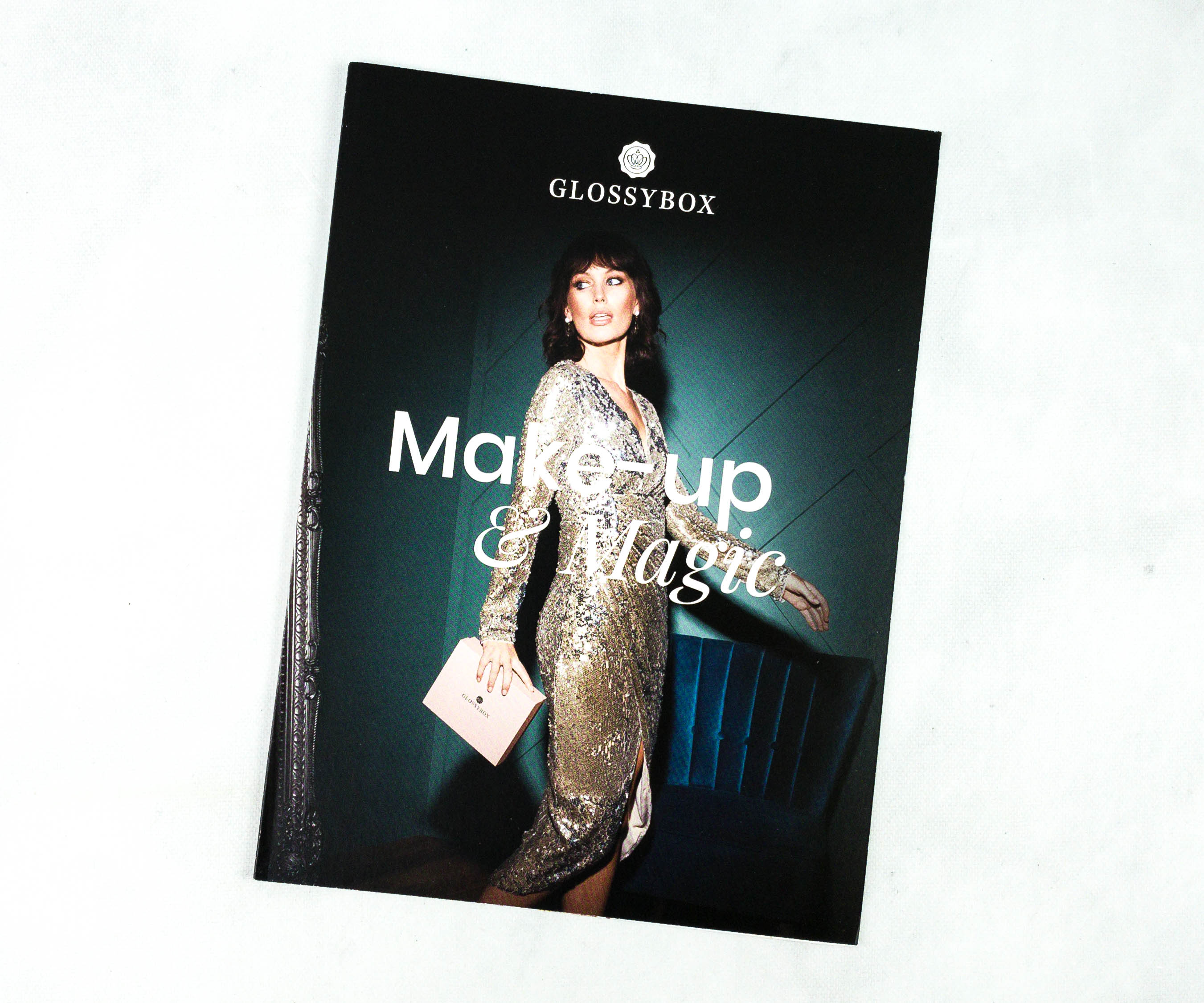 This box's theme is MAKEUP & MAGIC!
The back of the booklet includes a note about GLOSSYBOX Skincare.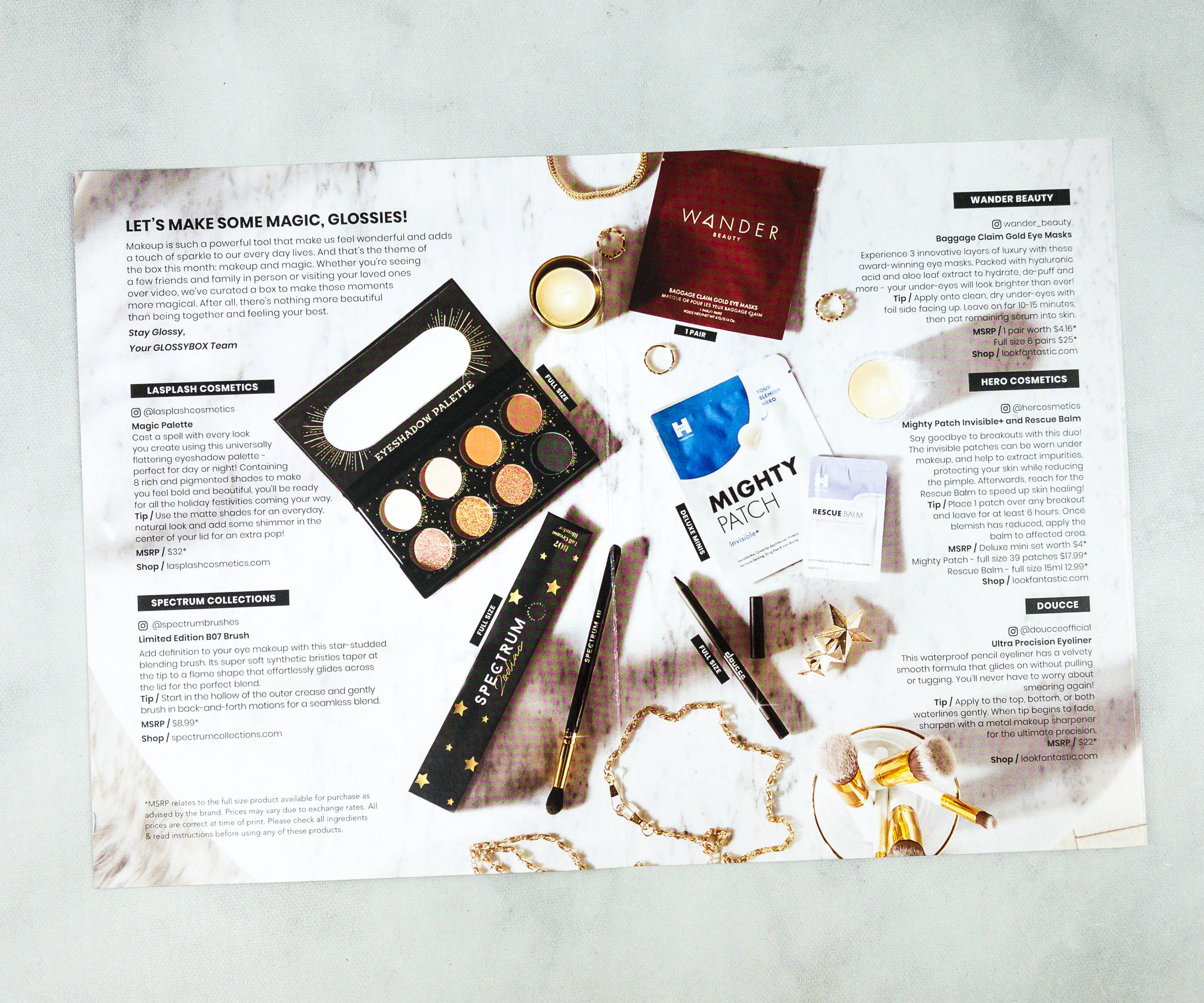 The booklet lists what's inside the box, along with a group photo of the products.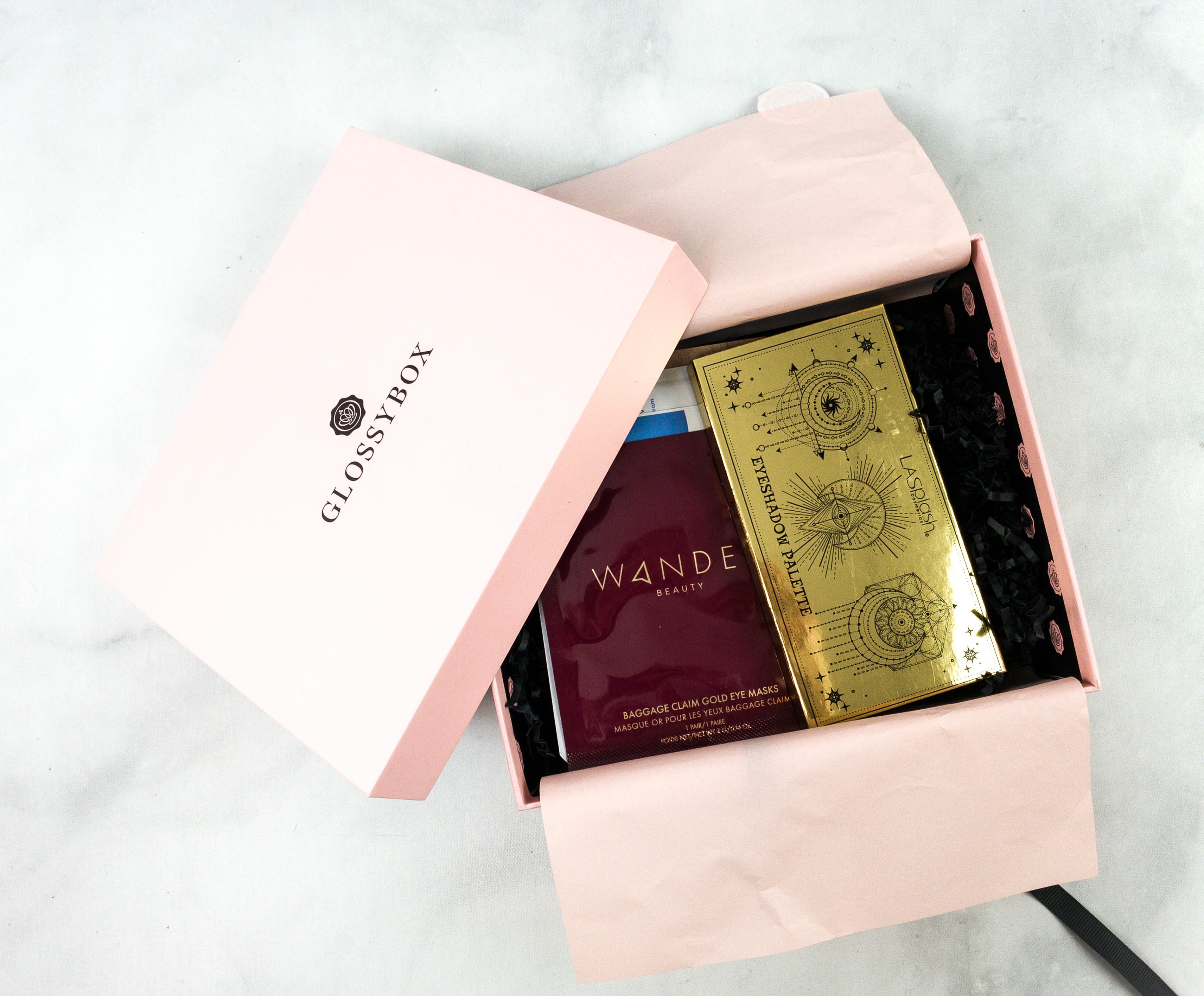 The items were cushioned with black squiggles.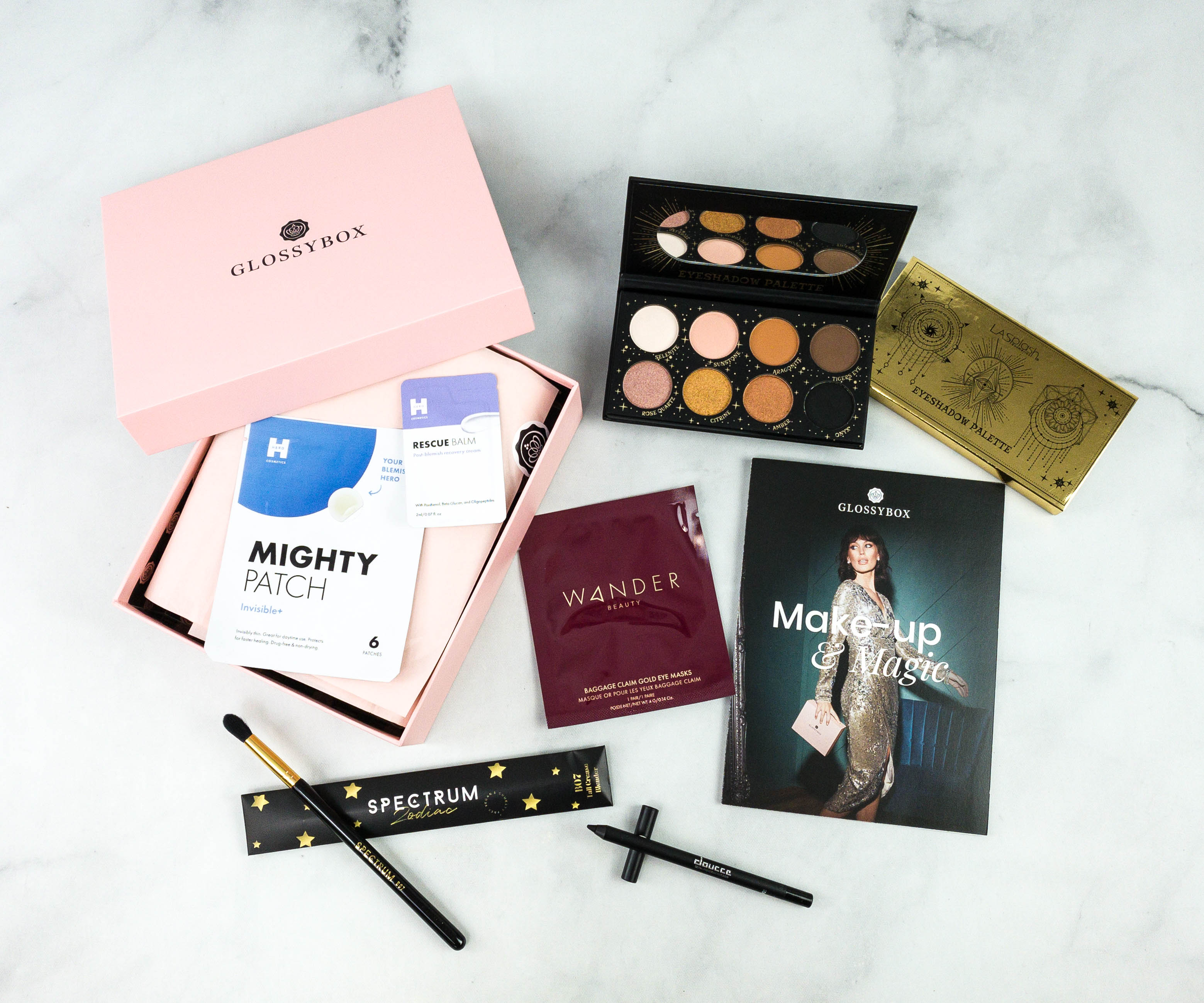 Everything in my November 2020 GLOSSYBOX! FYI – this was one of several variations this month!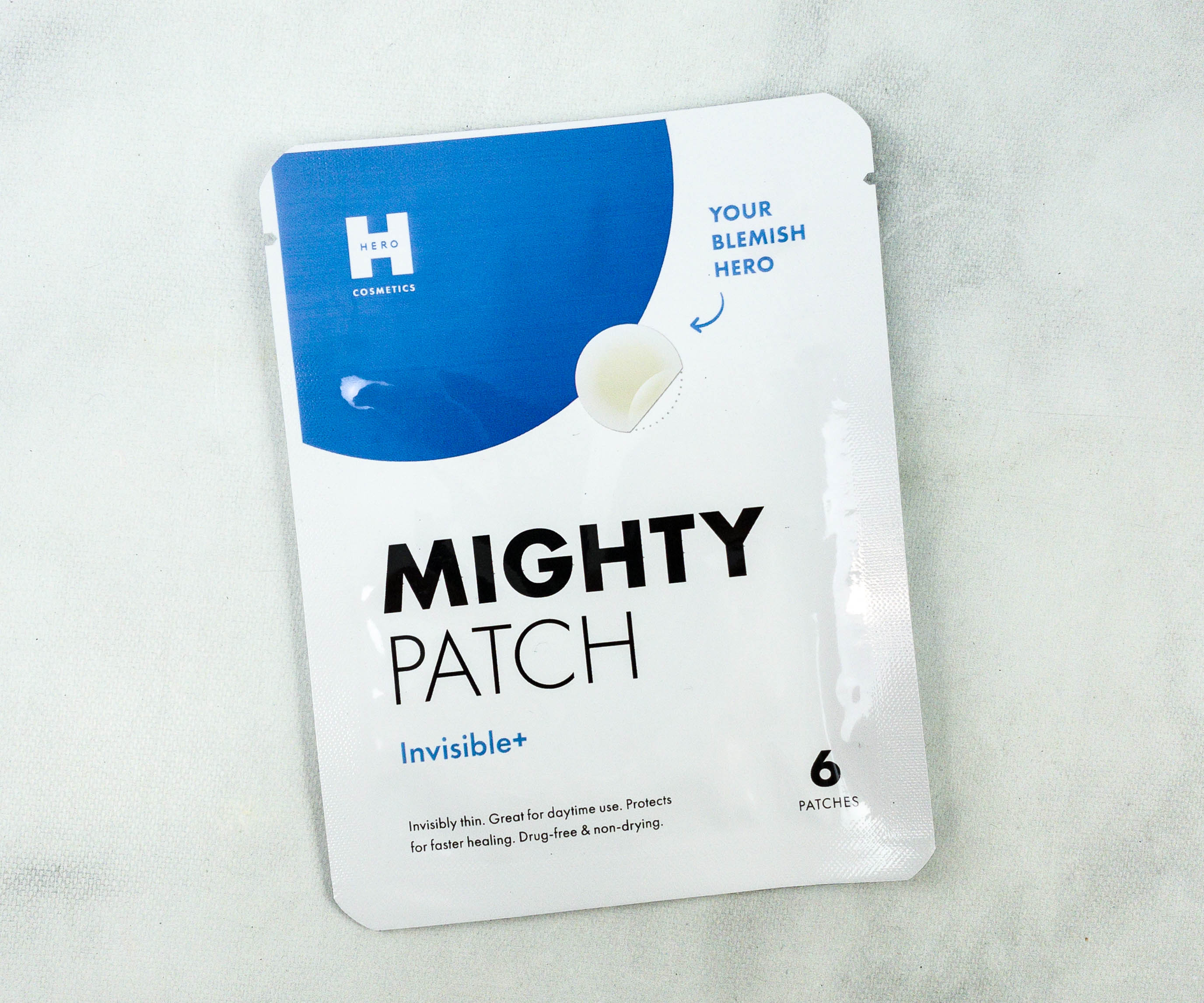 Hero Cosmetics Mighty Patch Invisible+ ($2.78) These patches are made with hydrocolloid and they help in reducing pimples and extracting impurities. Each piece is clear, matte, and lightweight, so it isn't noticeable when I have it on. Also, this can be worn under makeup!
Hero Cosmetics Rescue Balm ($1.73) To pair with the patch in reducing acne is this rescue balm packed with antioxidants and peptides. It's like a first-aid ointment for the skin and it's ideally applied on the affected area 1-2 times a day until the blemish is gone. The formula is light and not too harsh for my skin, so I like it!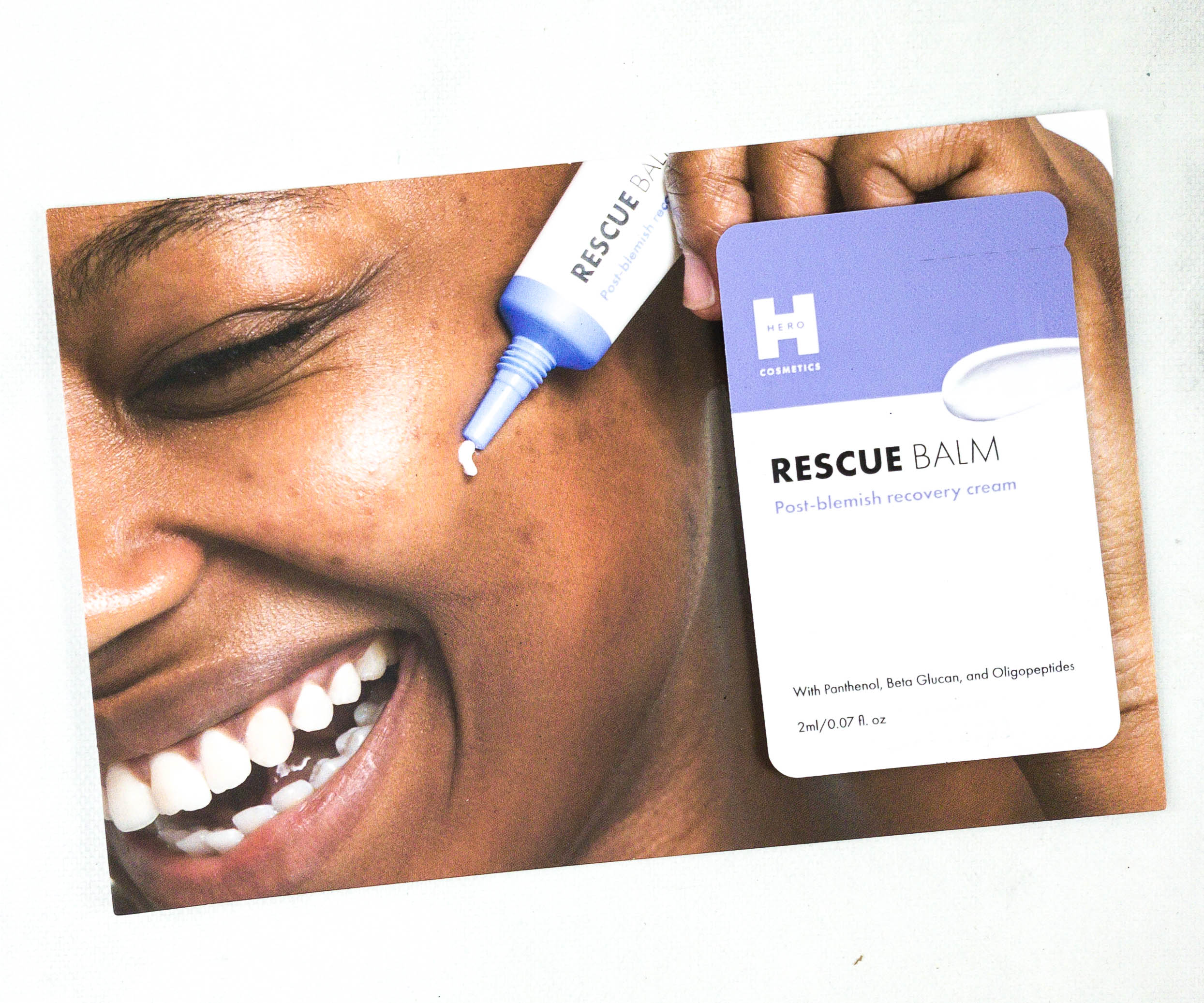 They also included an info card for the rescue balm.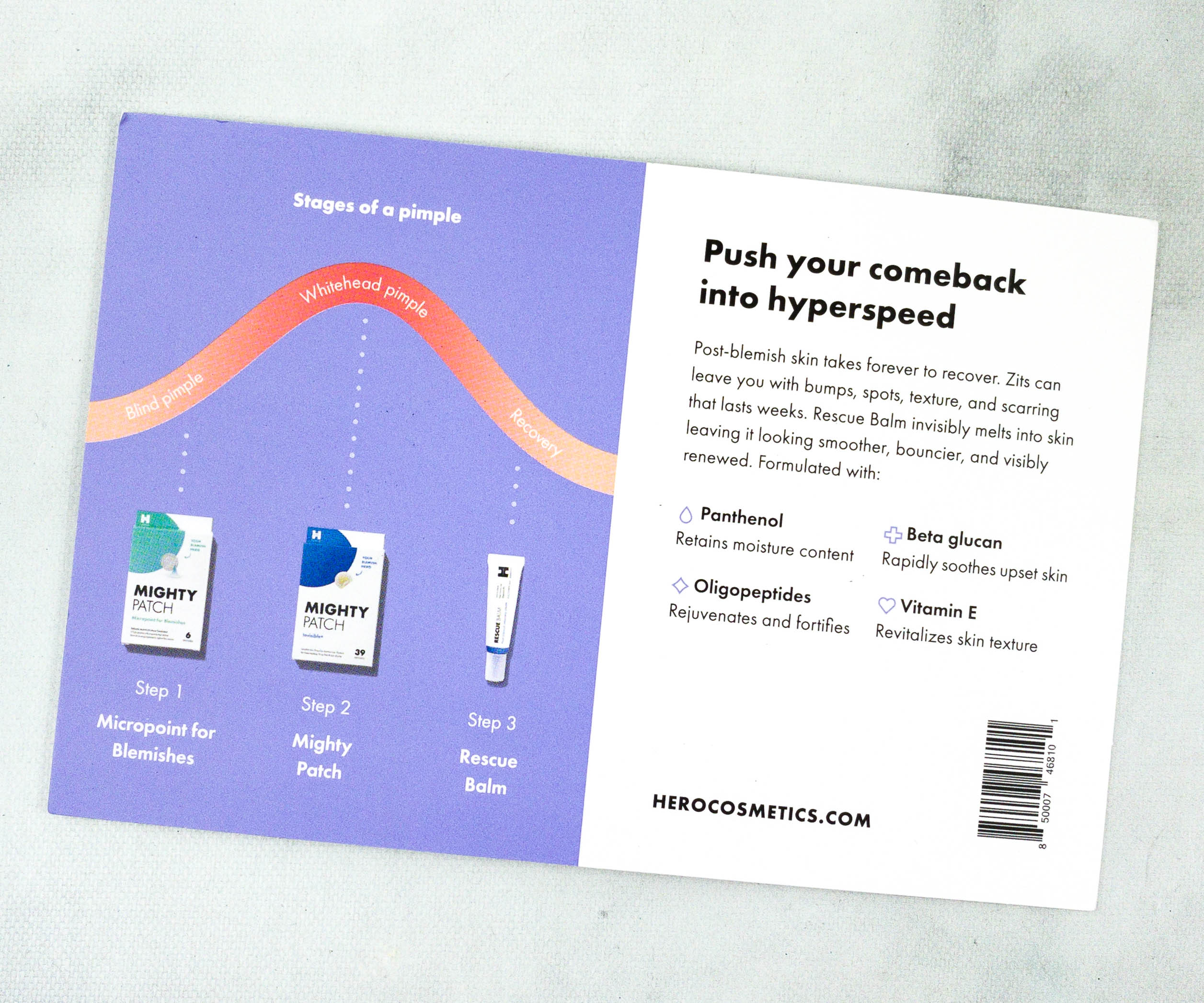 At the back, there's an illustration of a pimple's stages, plus a list of the balm's ingredients including panthenol, beta-glucan, oligopeptides, and vitamin E.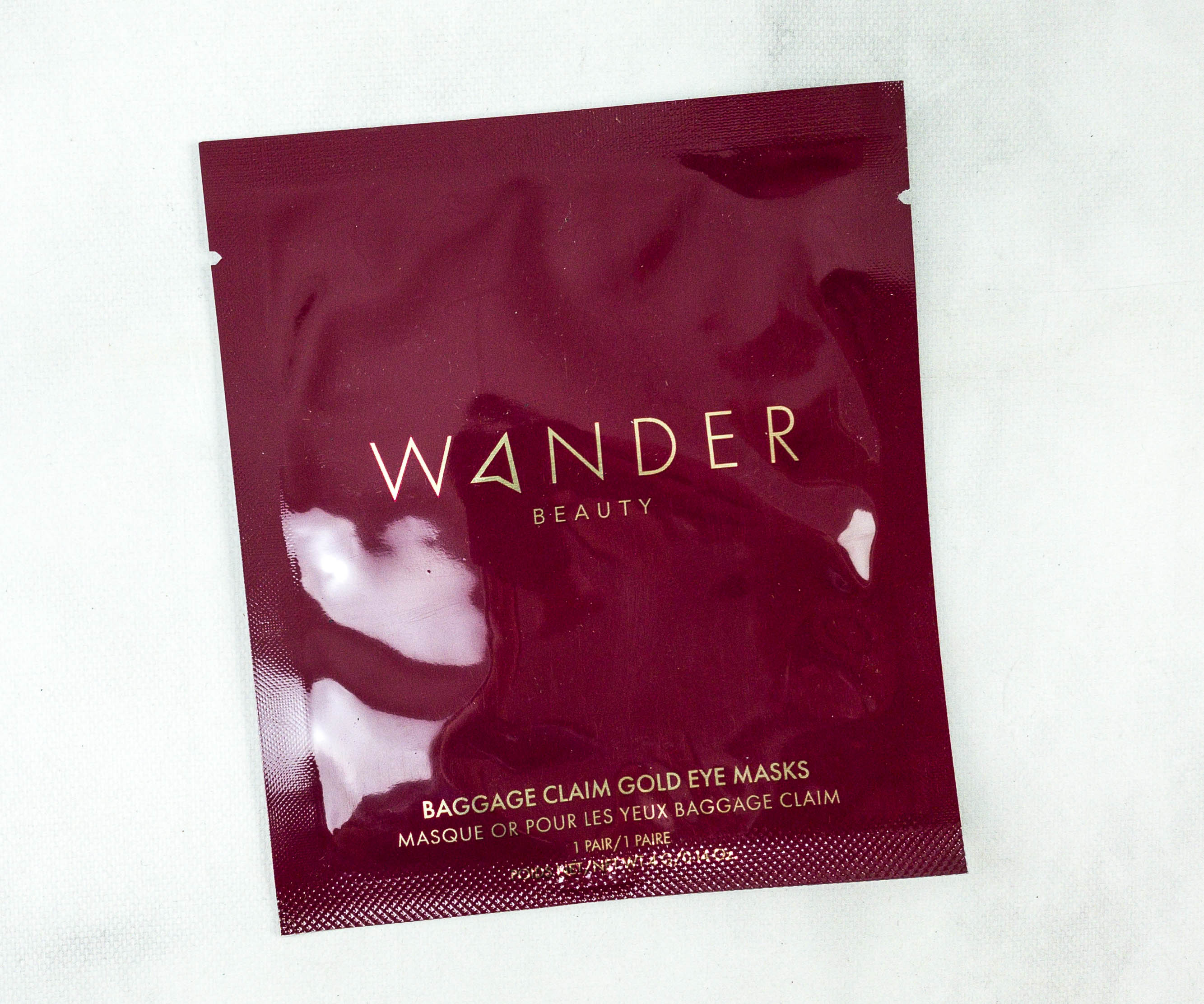 Wander Beauty Baggage Claim Gold Eye Masks ($4.17) For reducing puffiness and eye bags, here's a pair of eye masks formulated with hyaluronic acid and aloe leaf extract. It's nice to have in handy for days when my undereye area needs an extra boost! Also, it's easy to use. I just have to put it on clean skin for 10 minutes minimum, pat the excess serum, and I'd be ready to put makeup on after.
Spectrum Collections Limited Edition B07 Brush ($8.99) It's a blending brush with soft, synthetic bristles. The black and gold handle looks really elegant. It also came in a limited edition box filled with gold-colored stars.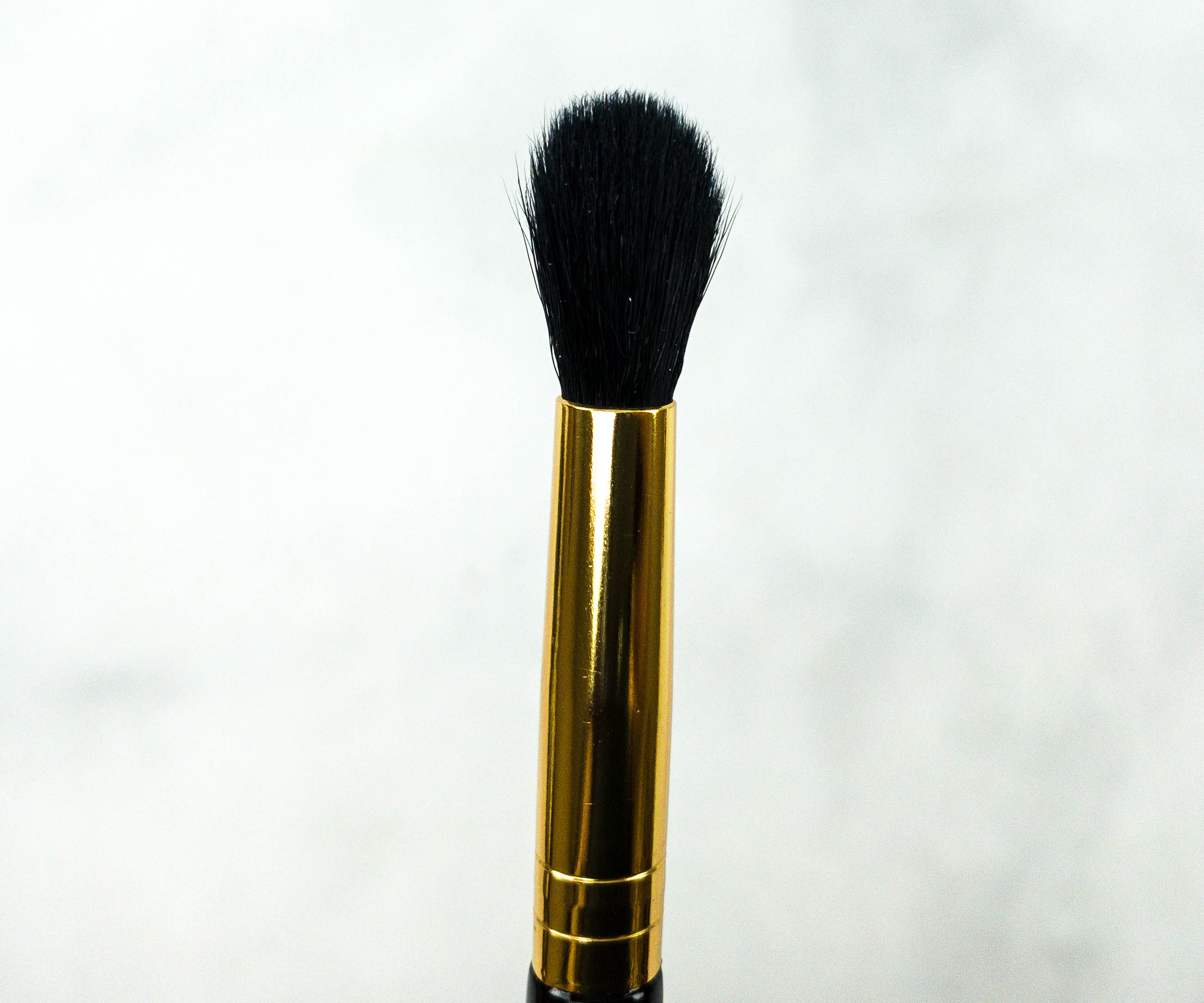 The tapered end is perfect for diffusing color on the lids. It glides smoothly so I haven't had any problems with it so far!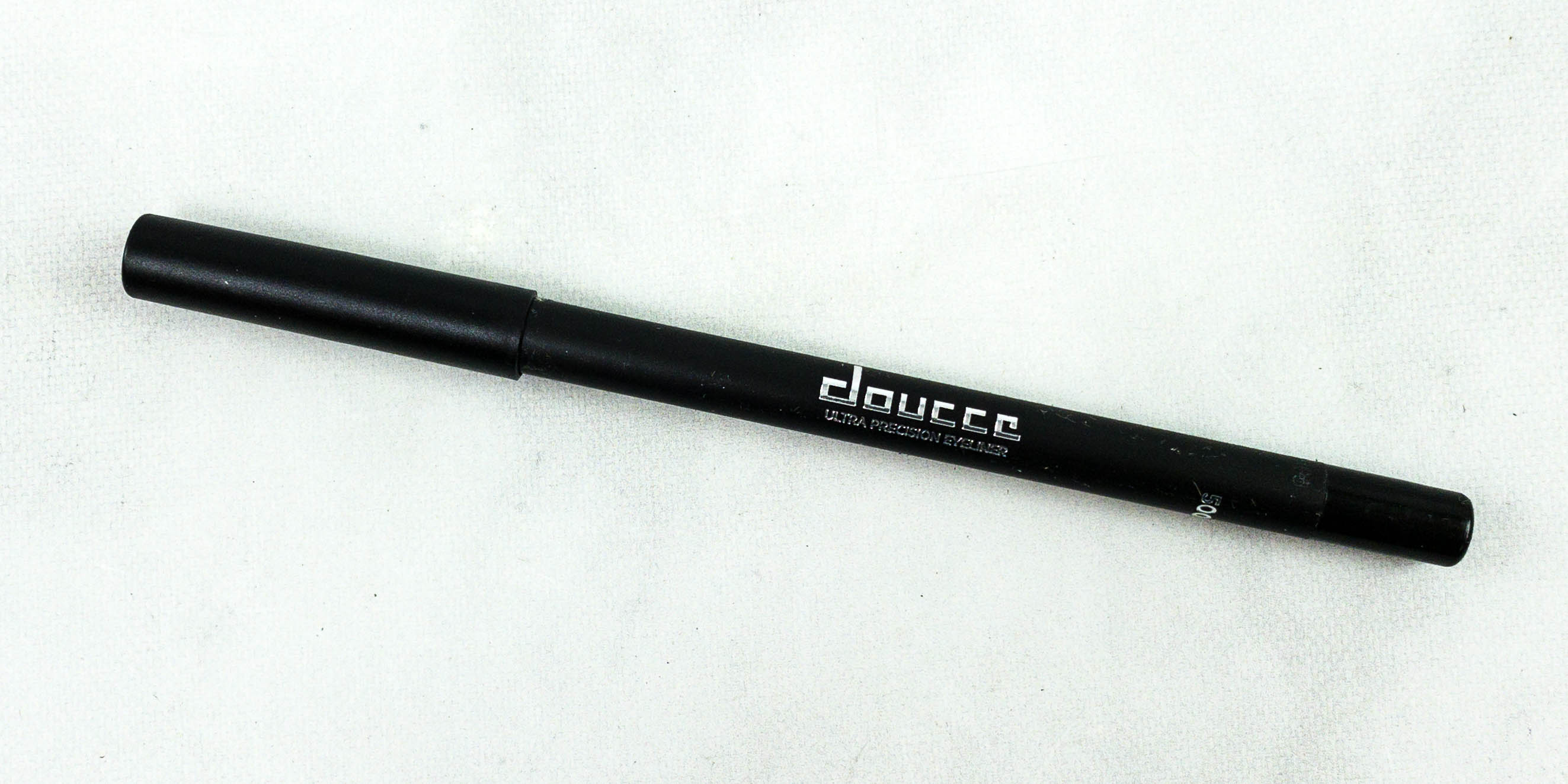 Doucce Ultra Precision Eyeliner ($22) This eyeliner pen is easy to handle and to control. It creates precise lines and it doesn't easily smudge, so it's really convenient to use for everyday makeup.
Another thing I love about it is that it's waterproof! The formula is velvety and it doesn't tug on my skin either.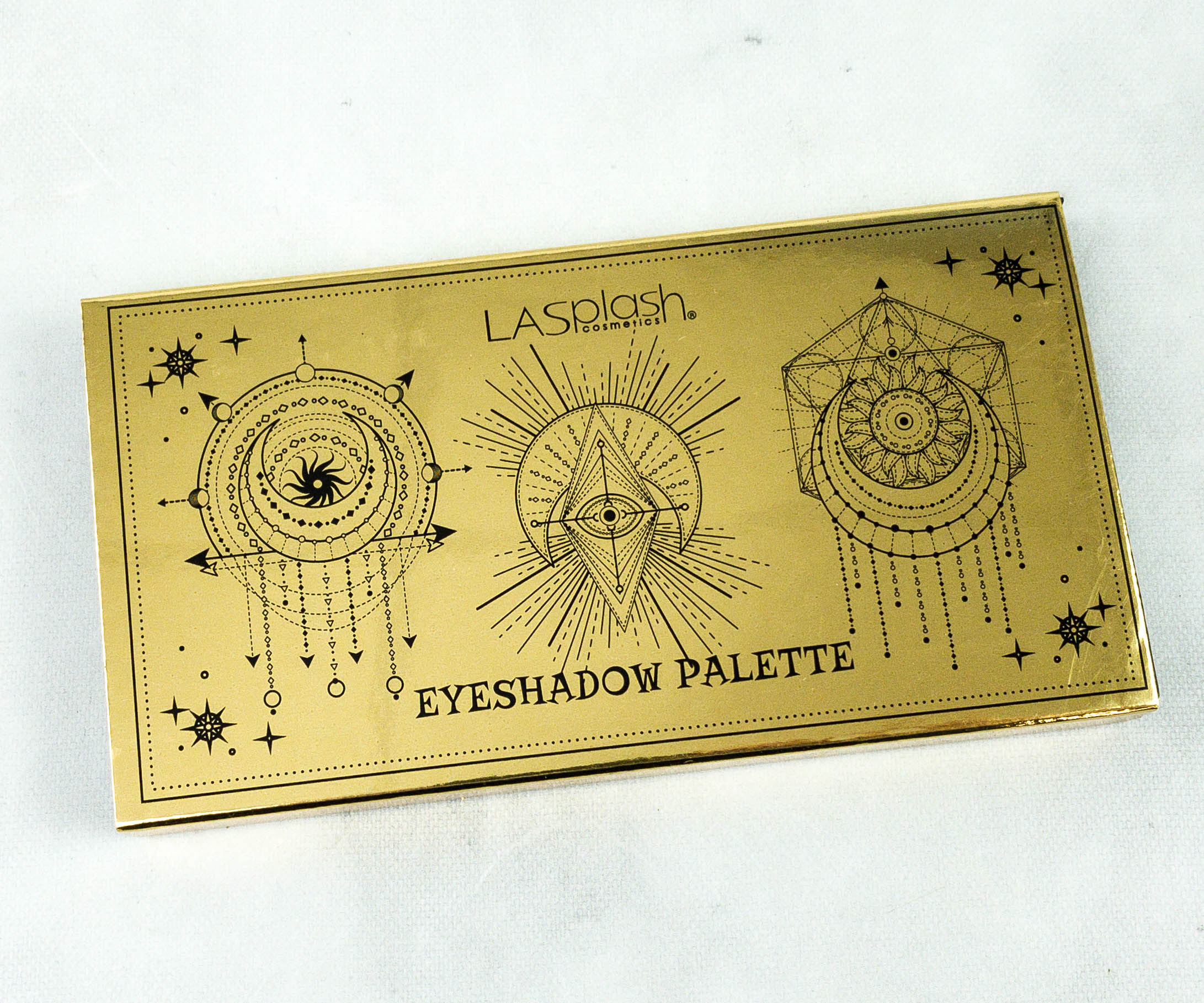 LASplash Cosmetics Magic Palette ($38) This palette looks magical, not just on the outside but on the inside as well!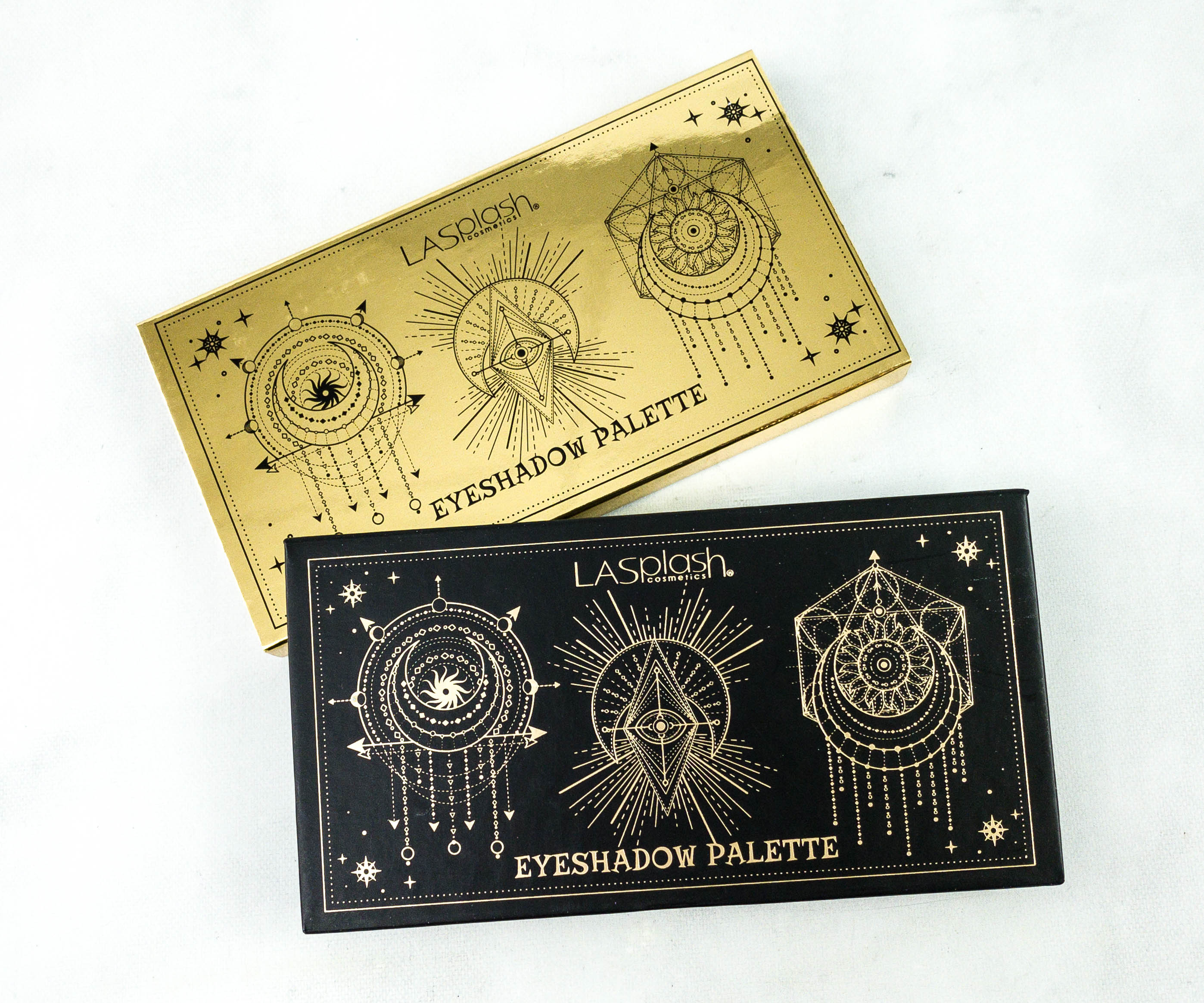 The sleeve is gold-colored while the palette itself is black with gold details.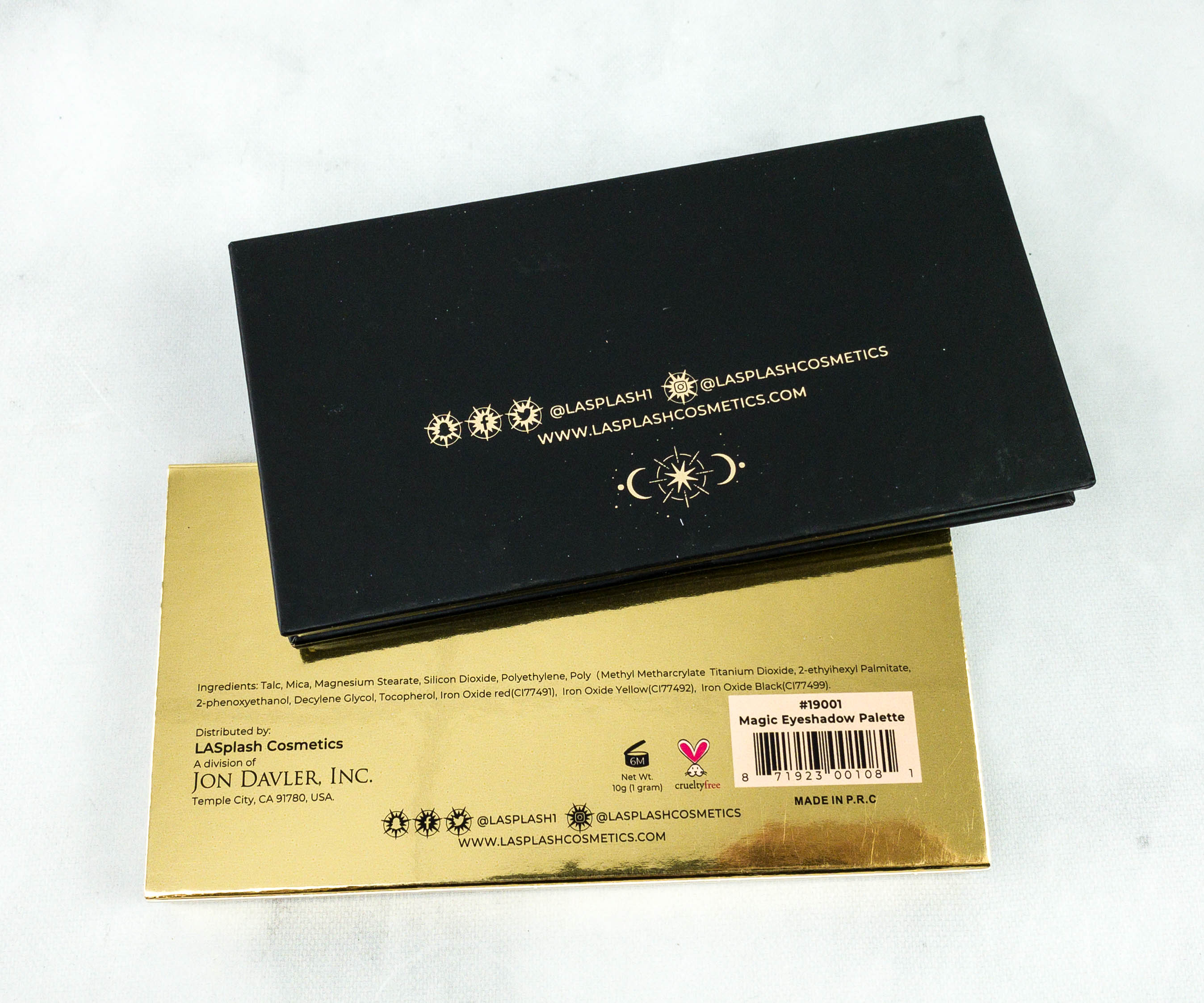 At the back, there's a list of ingredients used for the palette. It also indicates that it's made in China.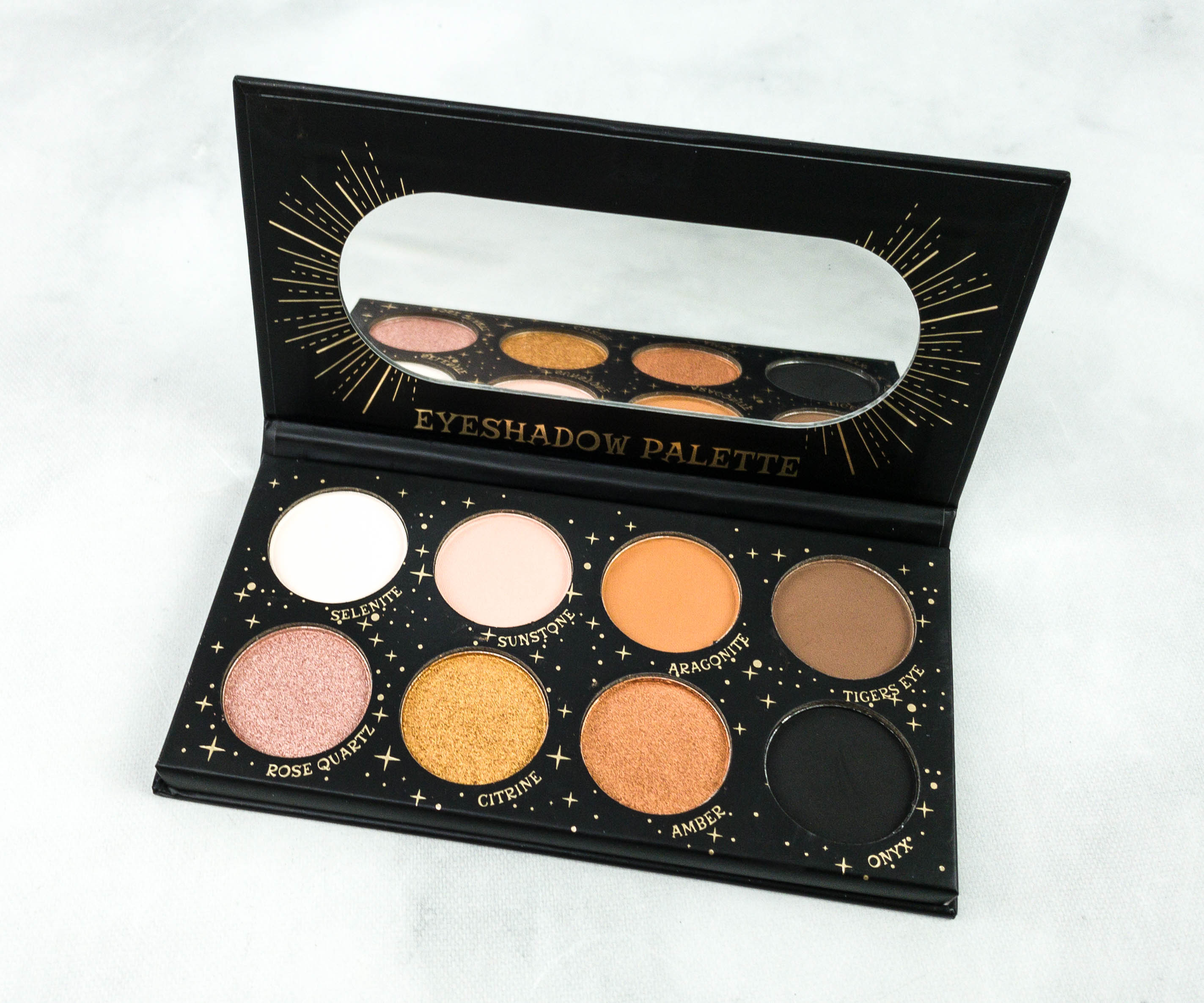 It has 8 colors, which includes both matte and glittery shades. They are well pigmented and they blend out nicely.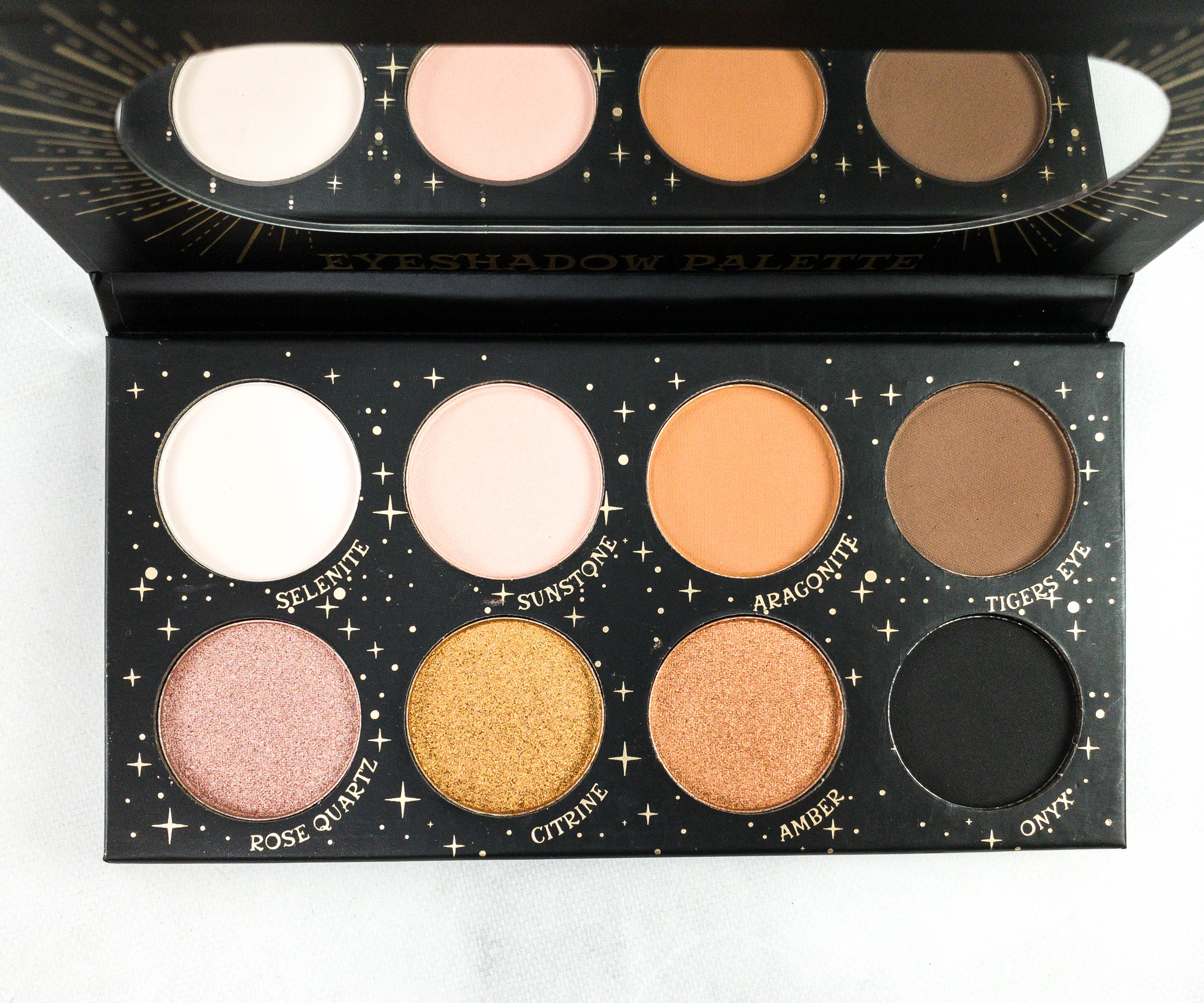 My favorite is rose quartz because of how subtle and natural it looks on my eyes. Amber is also such a pretty shade!
My GLOSSYBOX this month had a pretty cohesive curation that includes eye makeup items plus a couple of acne busters! The eyeshadow palette includes lovely colors that are ideal for both everyday wear and special occasions. I love that there's also an included brush in my box, which help me diffuse those eyeshadows effortlessly. I even have a new eyeliner to top it off, and it is a really good one because of its precise tip. All those three items are perfect for creating different eye makeup looks. Of course, I also love the pimple patch and rescue balm combo plus the eye patches – it's so great to receive Hero Cosmetics in any box! This is a good curation overall, with a total retail value of $77.61! That's more than triple the price paid for the box!
What did you think of this month's GLOSSYBOX?