Kaause Pet Box is a monthly subscription box for dogs and cats. Every box includes a selection of homemade accessories, cute toys, and exclusively handpicked treats for your pets. Additionally, part of the proceeds goes to the charity of your choice. The subscription box starts at $44.99 per month.
DEAL: Get 40% off your first box! Use coupon code HS40OFF.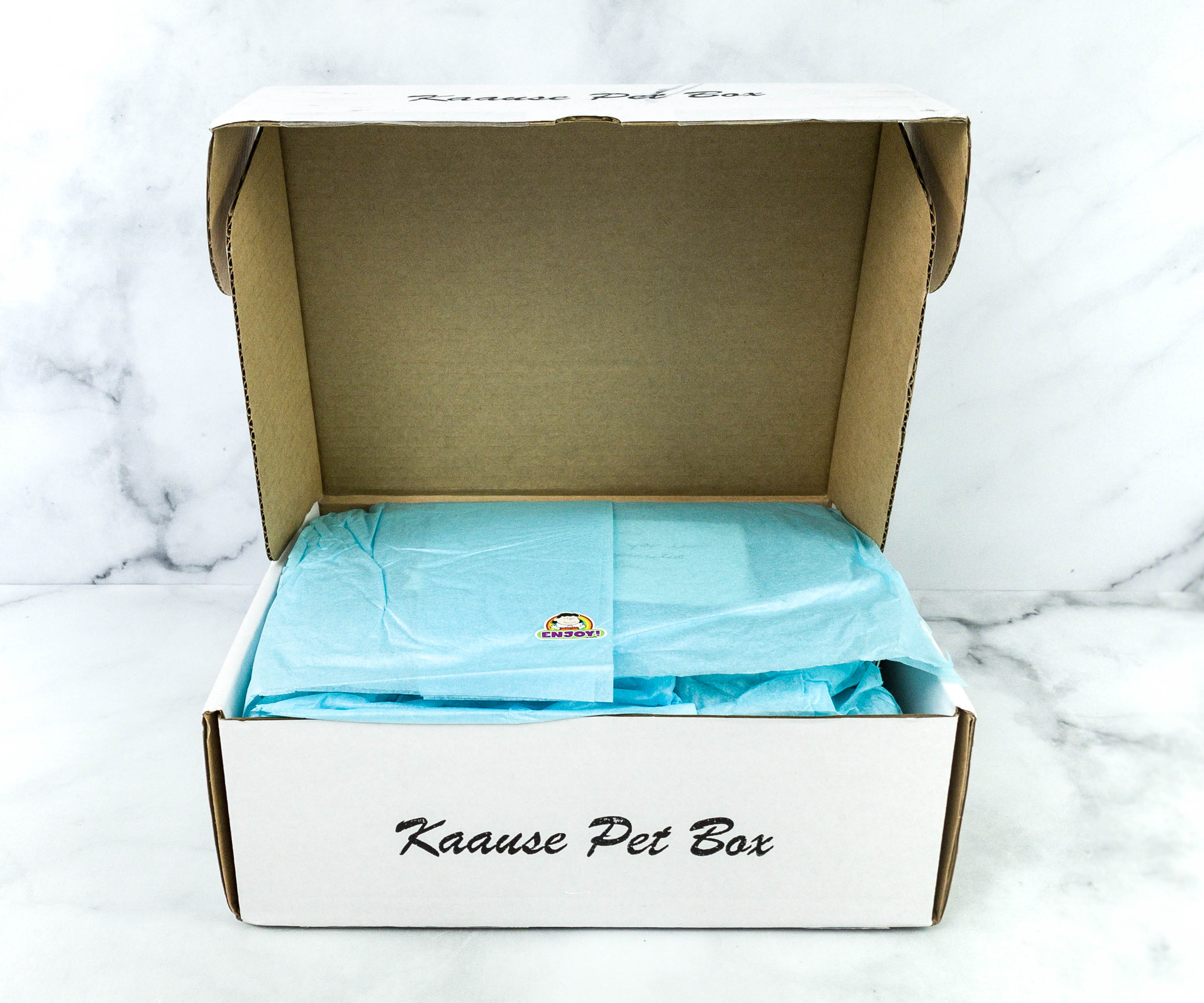 All the items came in a sturdy white box.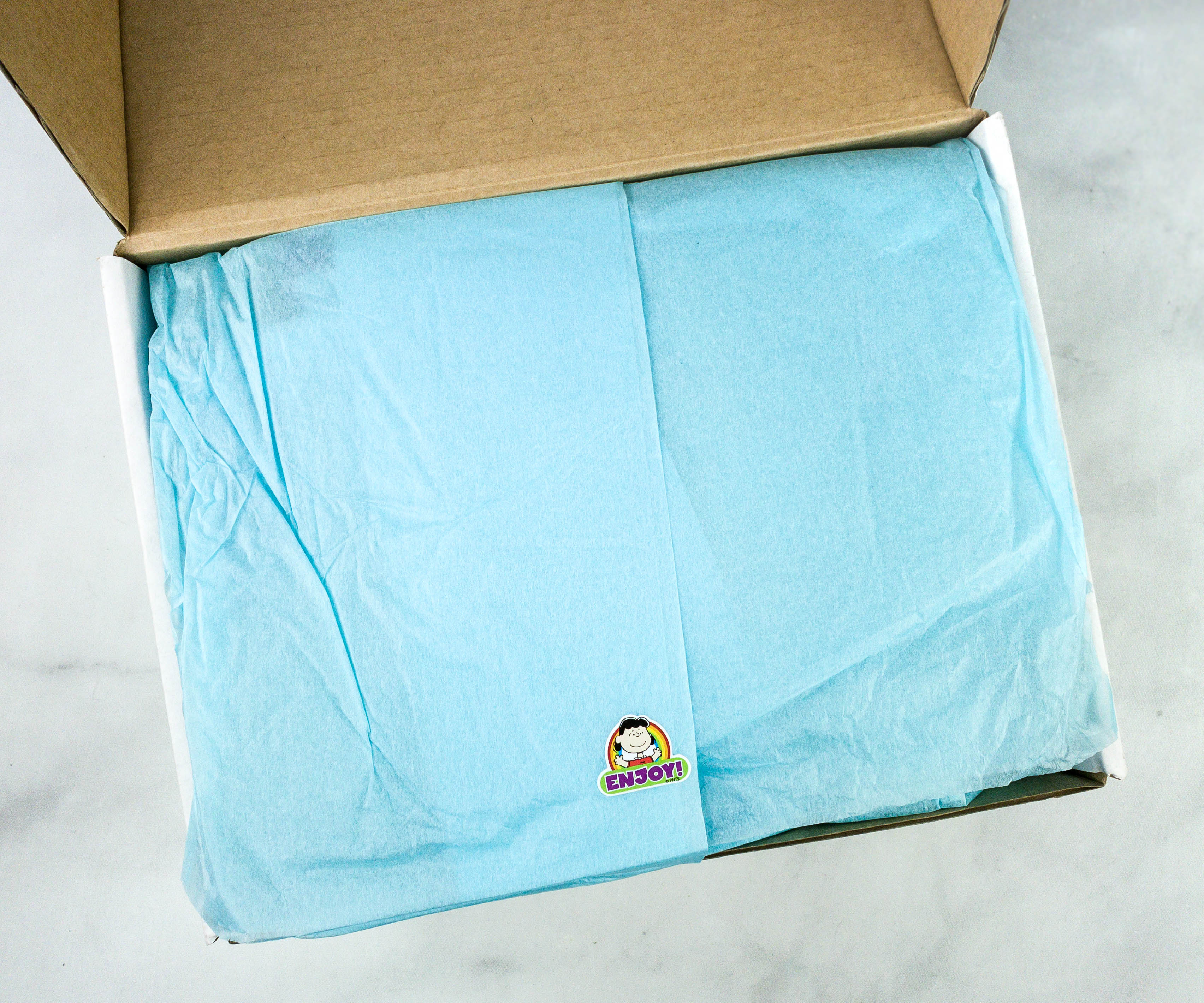 They are covered with a light blue wrapping paper, sealed with a sticker.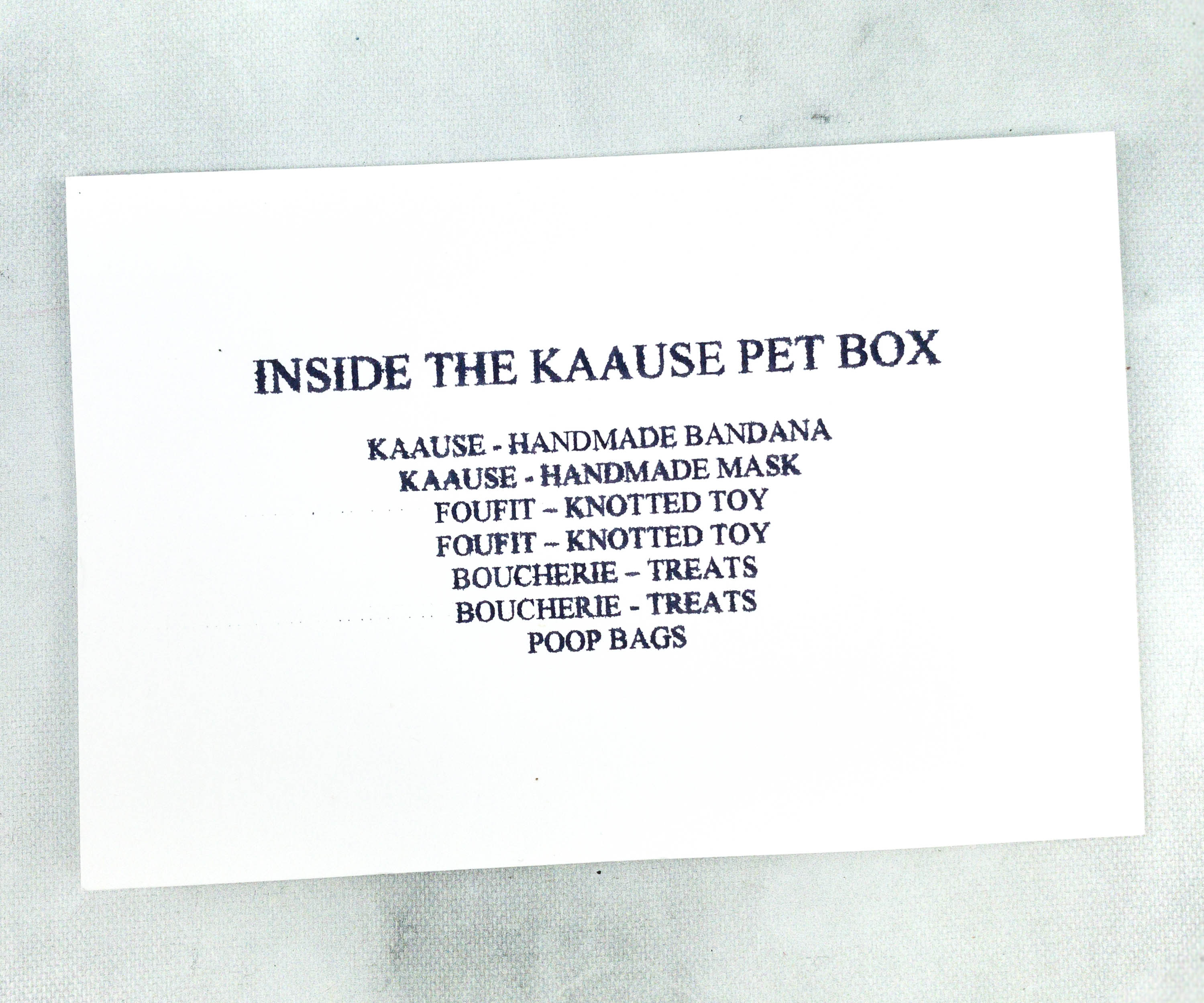 The card contains a complete list of all the items.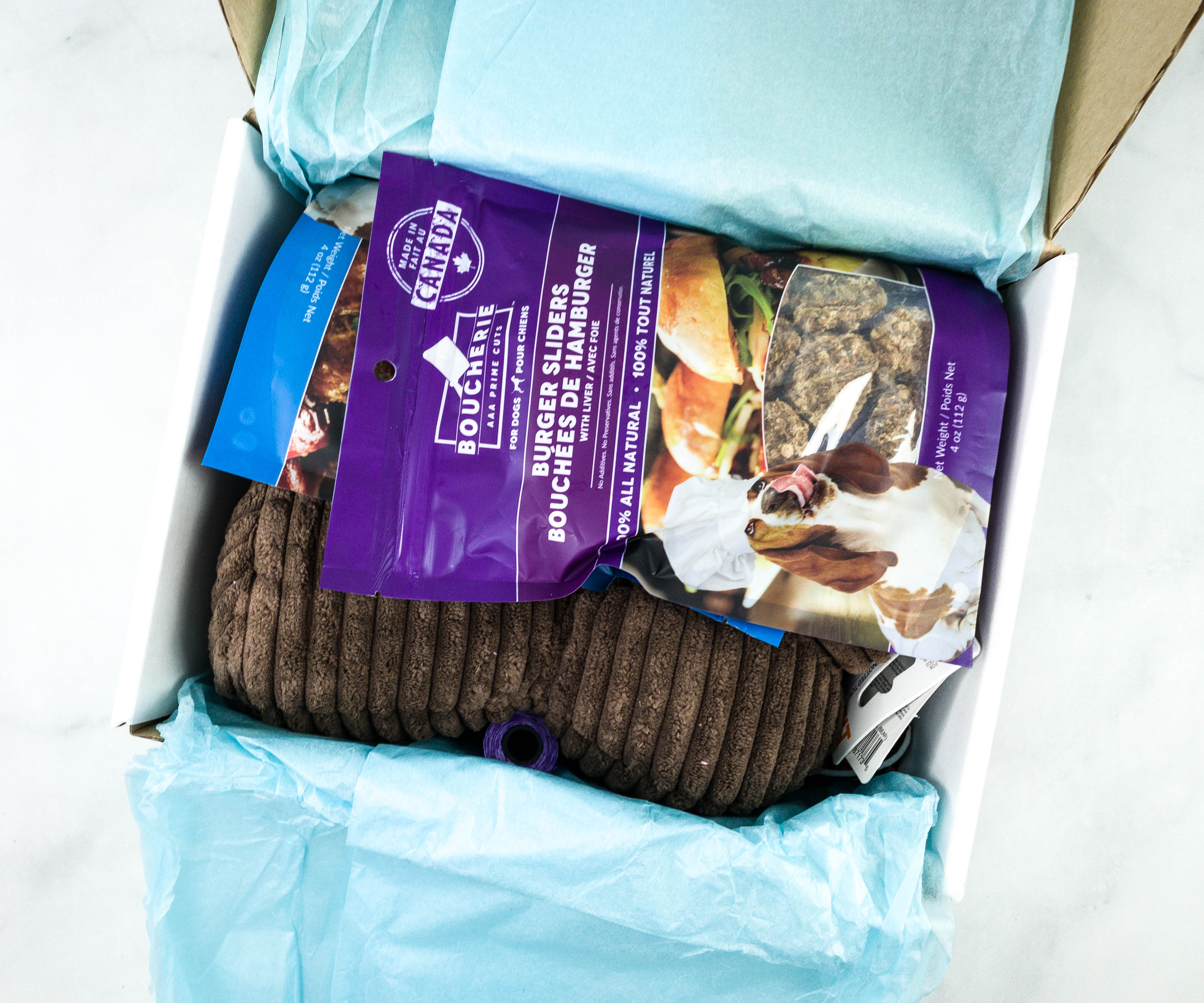 The box is filled to the brim!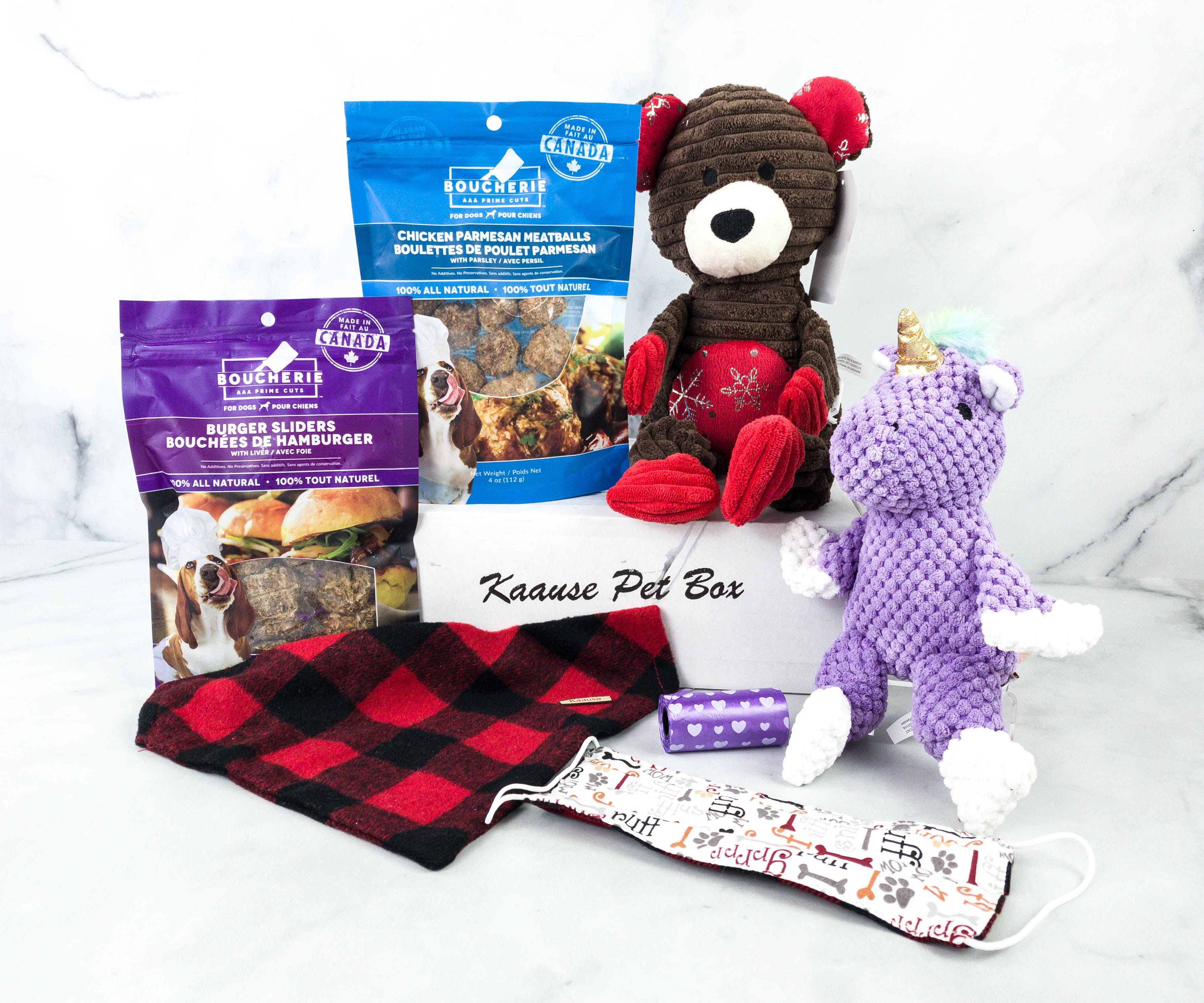 Everything in the November 2020 box!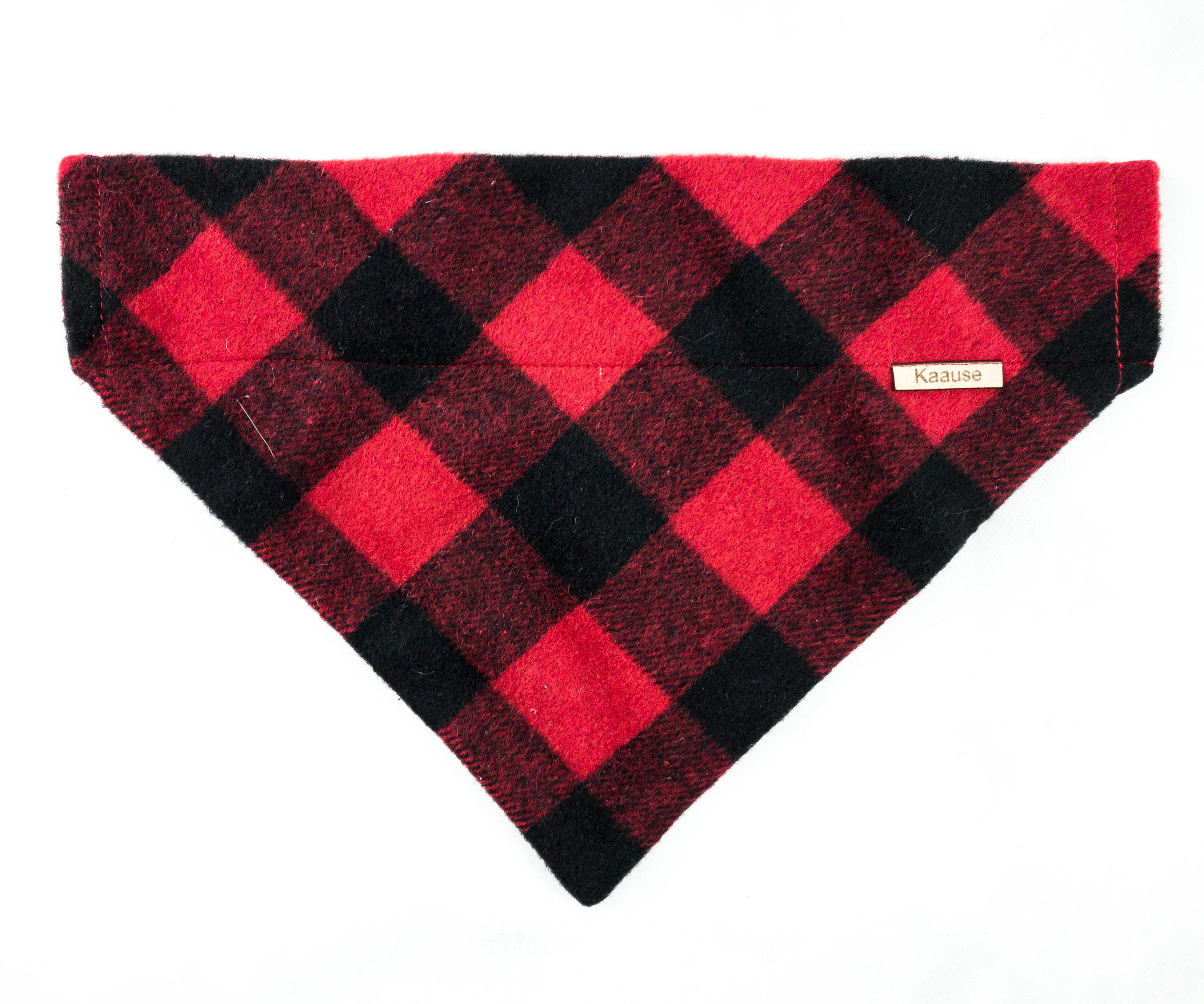 Handmade Bandana. This month's featured accessory for pets is a handmade bandana. It's made from high-quality material with a red and black checkered design.
It's a well-designed bandana with reinforced stitching on the edges.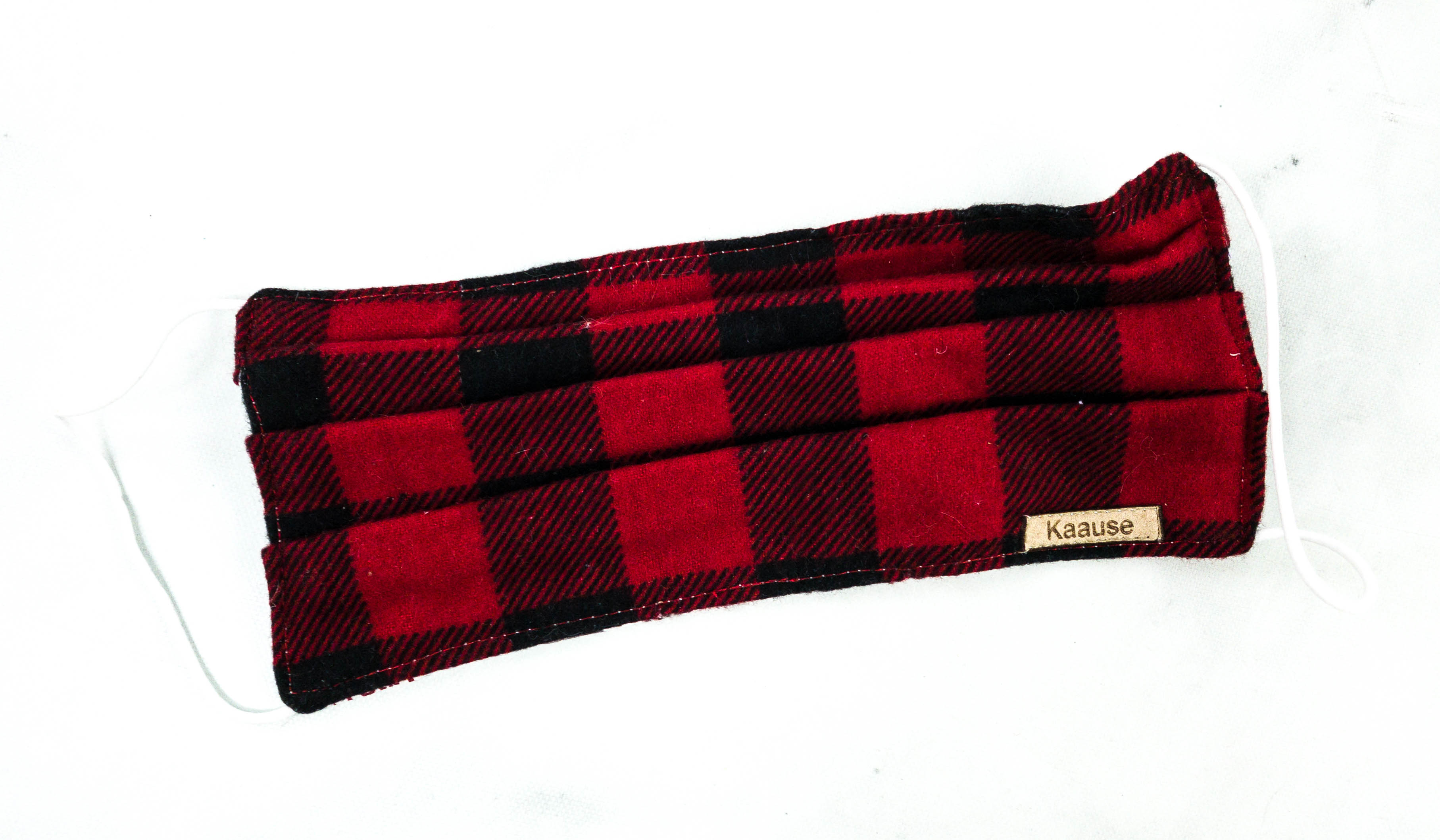 Handmade Mask. This face mask is for the pet owner! It's also a handcrafted accessory made from premium-quality fabric, feature the same red and black checkered design as the bandana.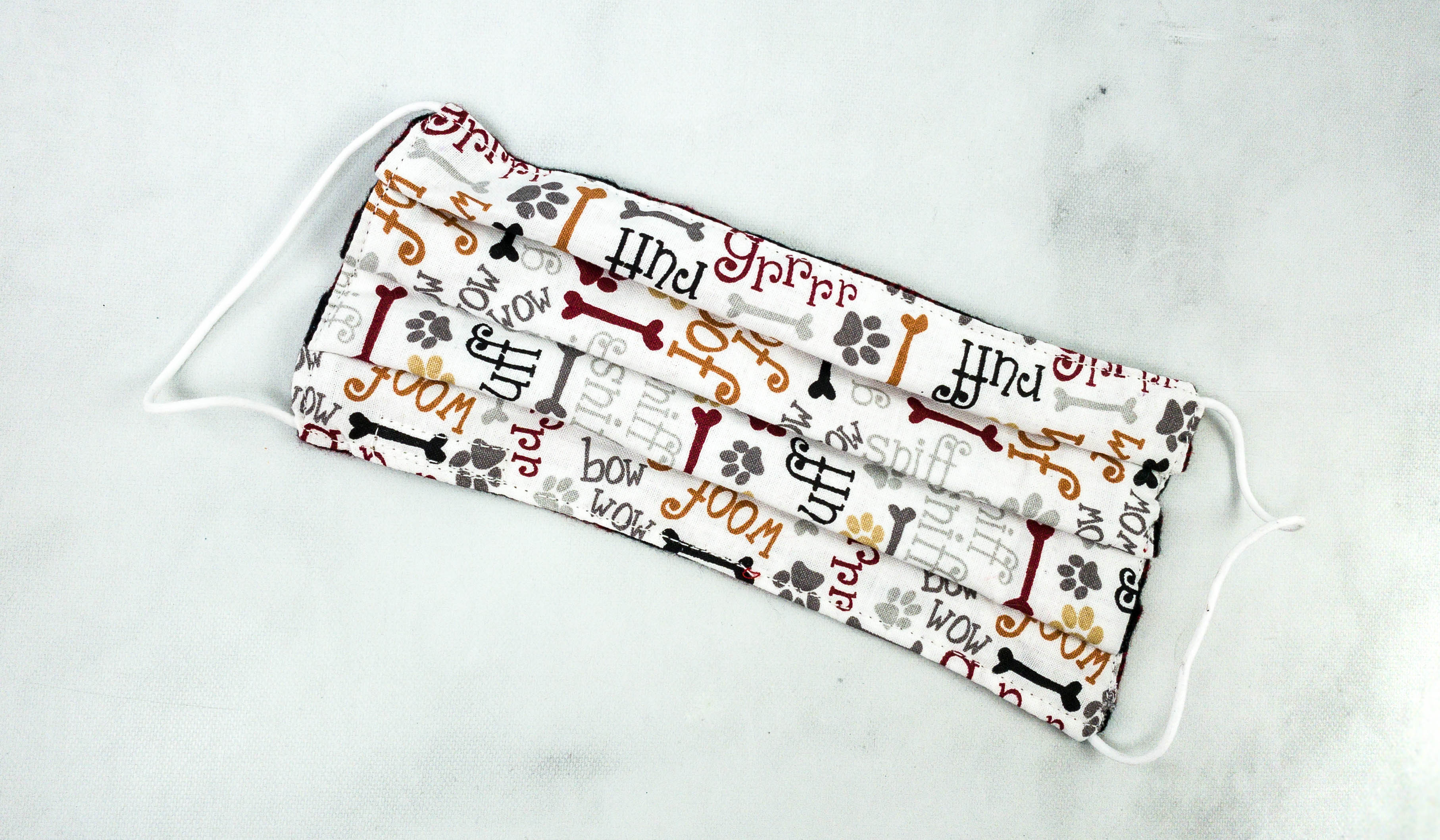 The other side of the face mask features a white base color with colorful prints all over. It also comes with an adjustable elastic cord.
Poop Bags. If you often walk your pups outdoors, you'll definitely need these poop bags! The box includes purple-colored ones and they are made from biodegradable plastic.
foufou Brands Rainbow Brights Knotted Toy ($17.99) The first toy in the box is a colorful unicorn plushie made from soft and high-quality materials.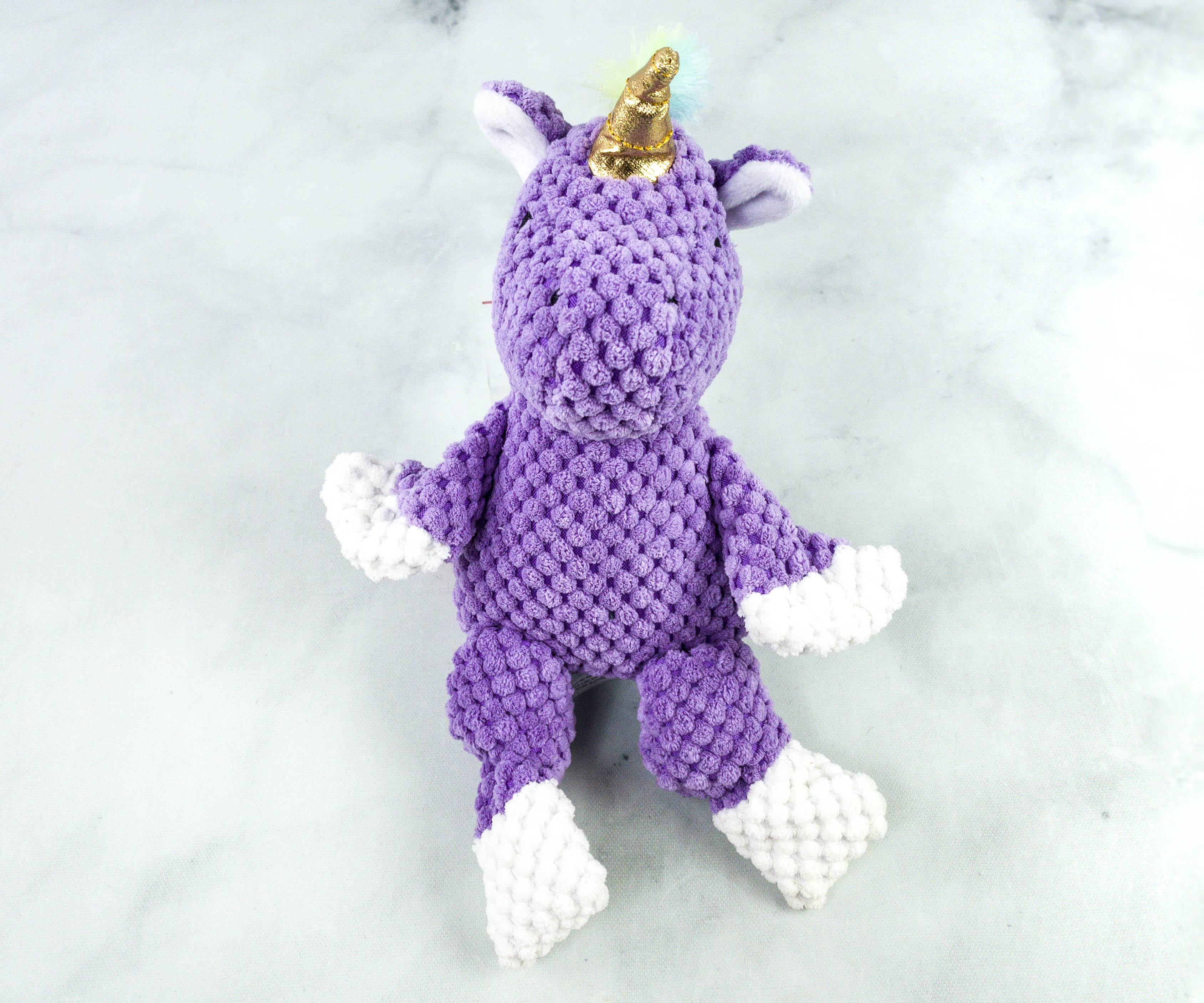 The cute unicorn has a purple textured body, white hoof, golden horn, and a built-in squeaker inside.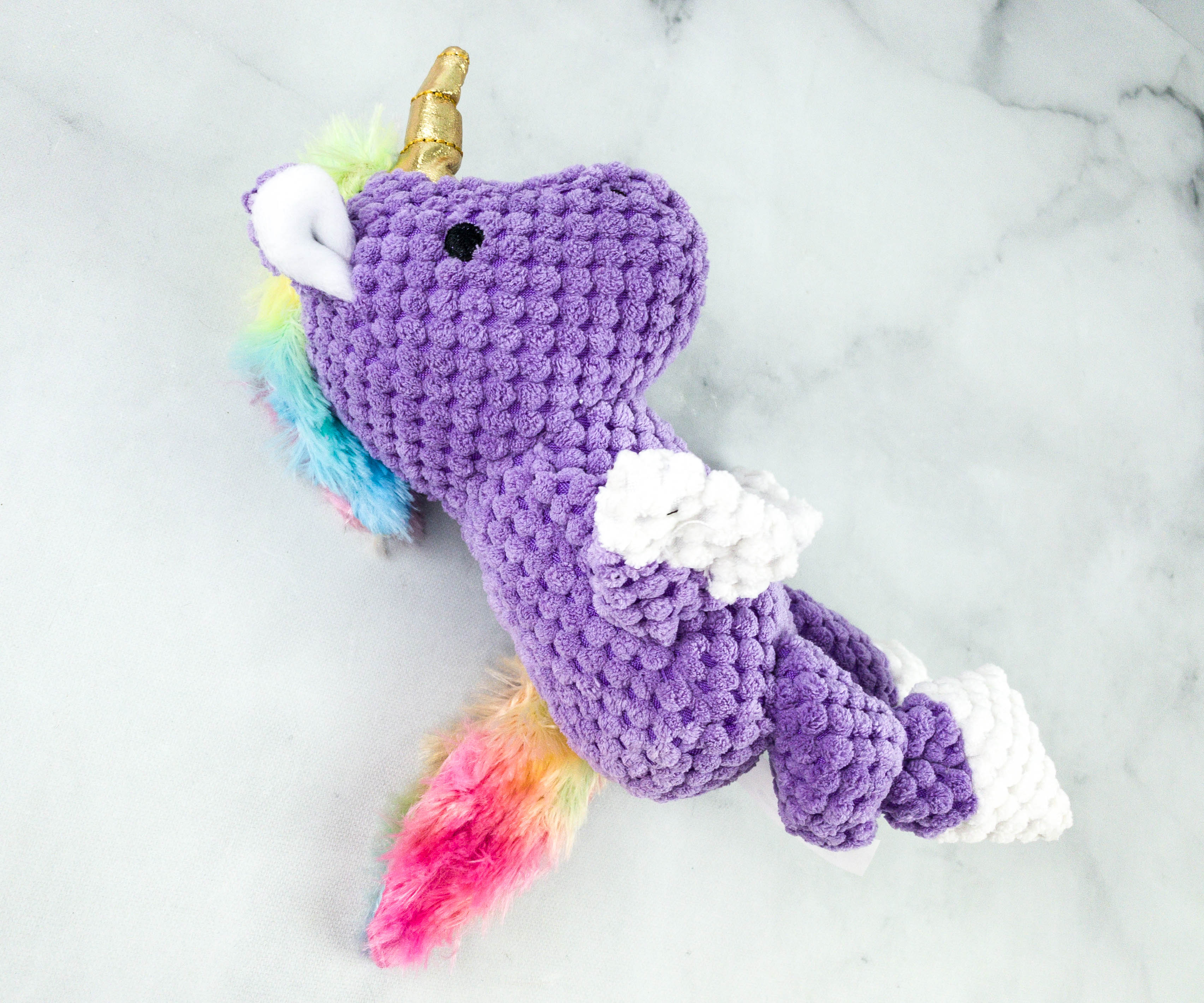 This magical creature also comes with a rainbow-colored mane and tail!
foufou Brands Metallic Frost Knotted Toy ($16.99) Since Christmas is just around the corner, they also included a Christmas-themed teddy bear in the box!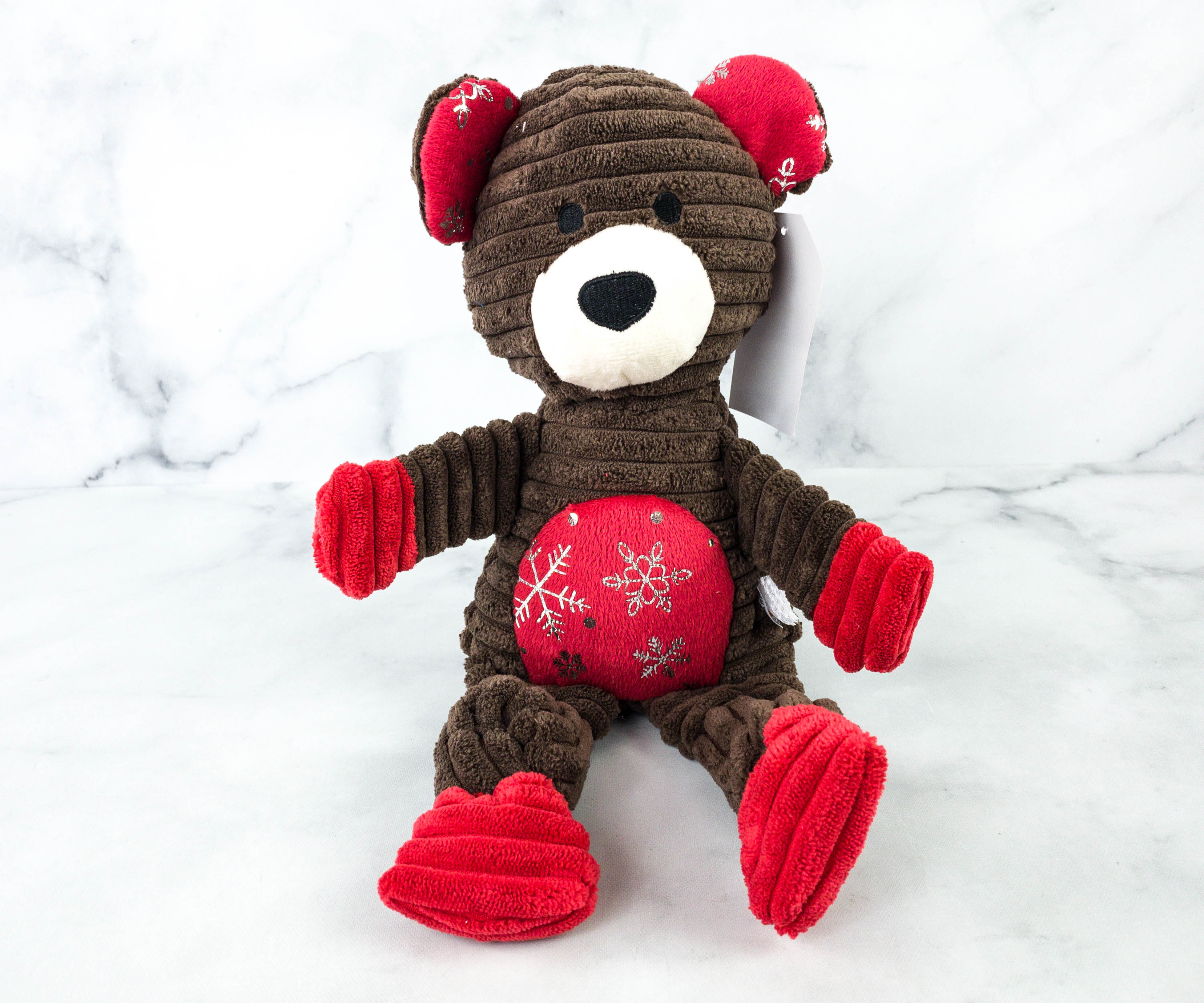 It's a uniquely designed teddy bear with a brown body and red hands, feet, ears, and tummy. There are even snowflakes and mistletoe prints on it!
This toy also comes with a built-in squeaker, plus a soft and ribbed-textured body!
Boucherie Burger Sliders Dog Treats ($9.99) Now, we're on to the treats! This month's box includes two bags of madge-in-Canada do treats and the first one is made from beef liver, mechanically deboned chicken, and ground oats.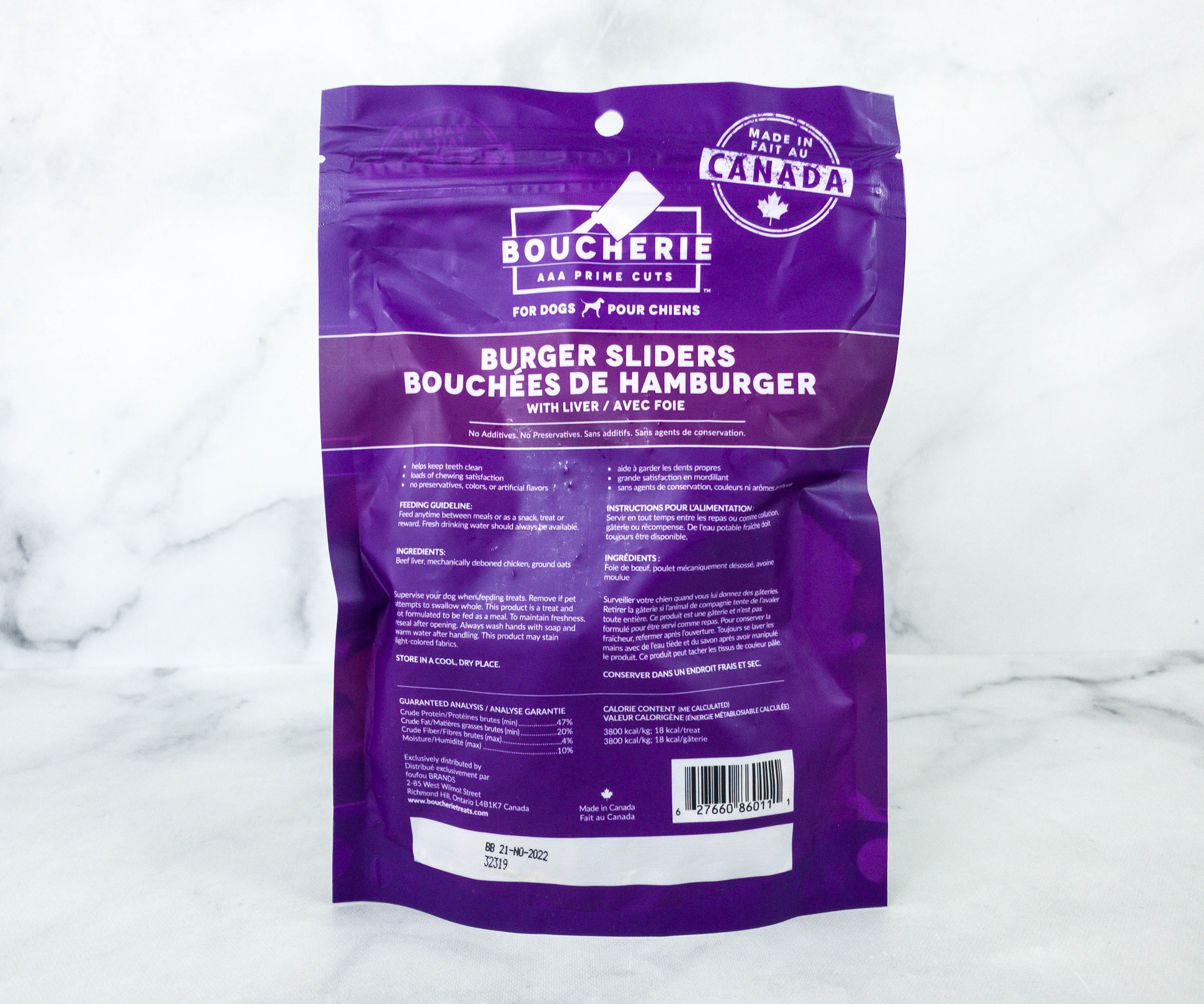 It's a highly nutritious treat packed with protein and vitamin A. It also has a low-calorie content.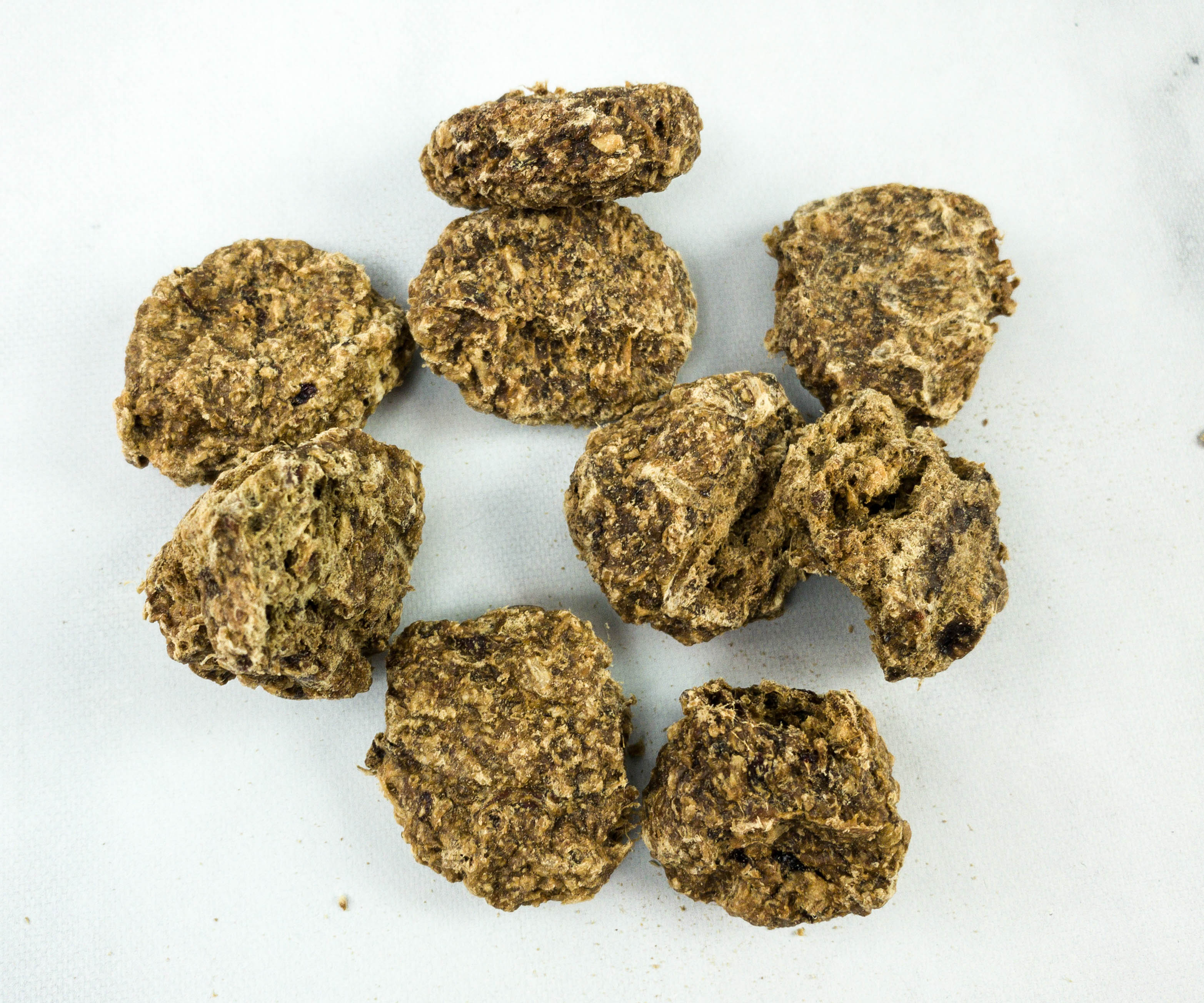 They look like mini burger sliders! Since they are bite-sized, they are easy to eat and digest. Their crunchy texture is also a hit with my dogs.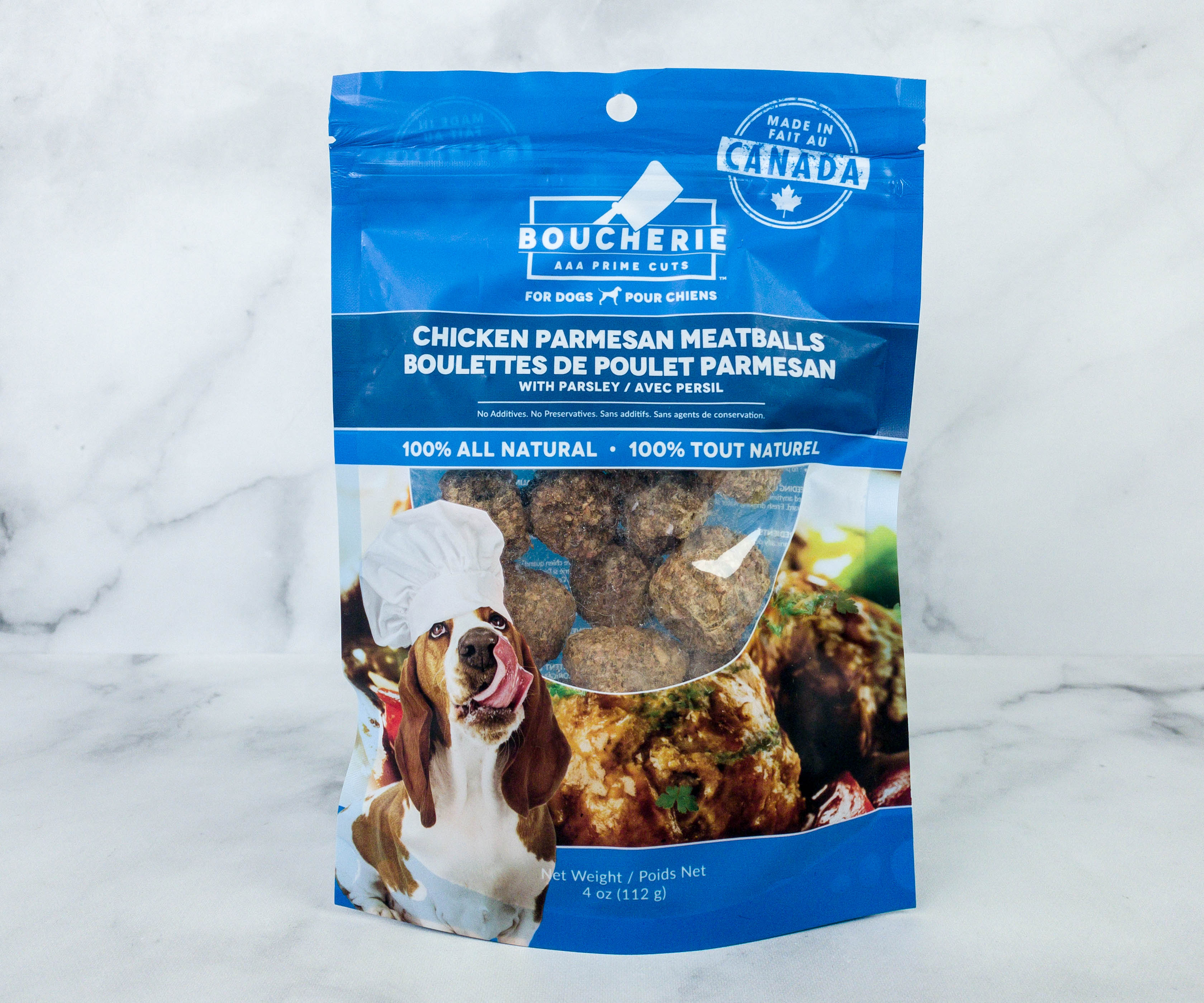 Boucherie Chicken Parmesan Meatballs Dog Treats ($9.99) The next bag of treats are chicken meatballs! They are made with mechanically deboned chicken, parsley, garlic, ground oats, and beets.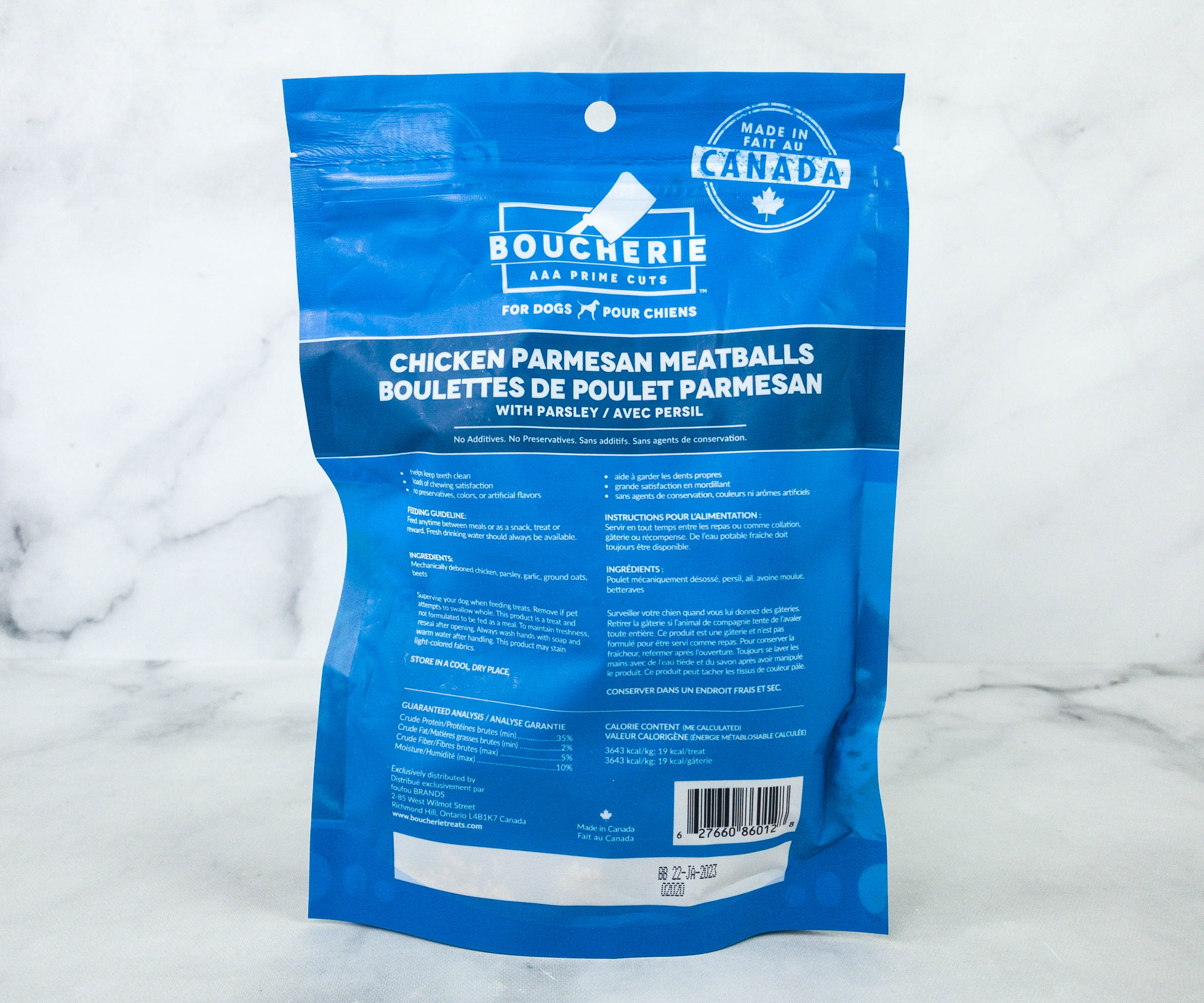 These treats are also a great source of fiber and protein, plus other vitamins and minerals to keep your dog healthy and strong.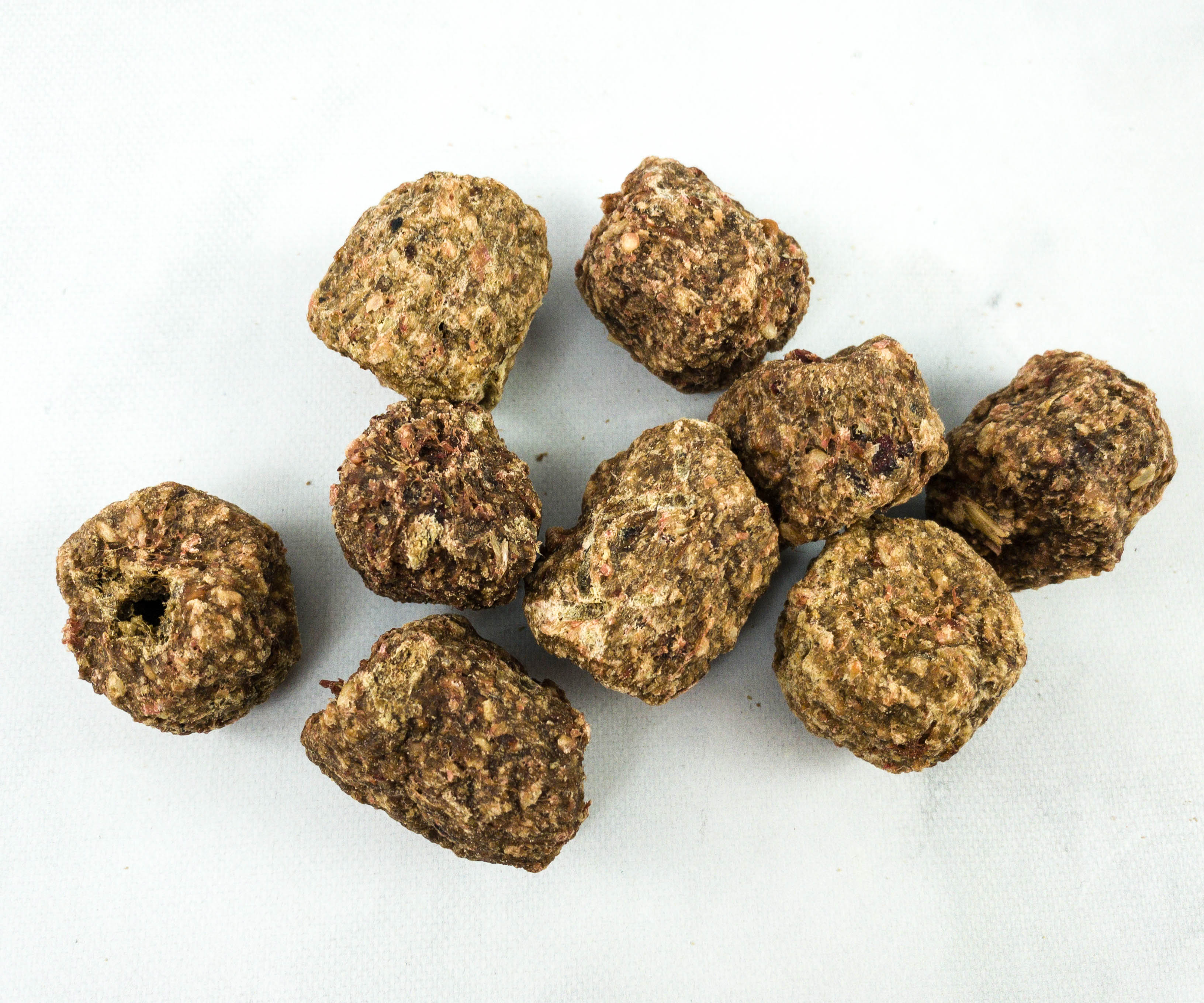 Like the sliders, these treats are crunchy. They are also bite-sized and ideal as a training snack!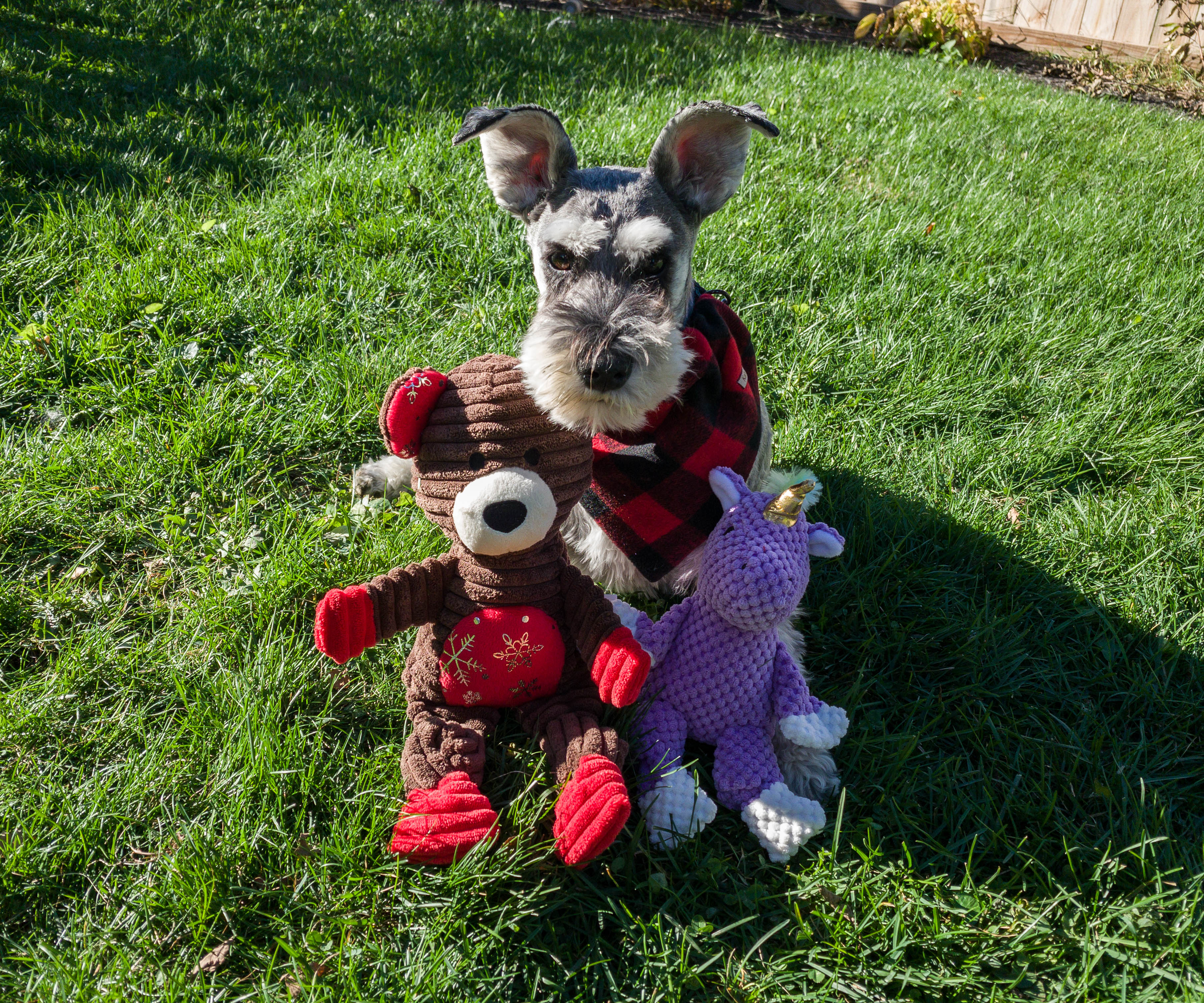 Dean looks really cool with his checkered bandana, and he loves his new unicorn and teddy bear plush toy!
It's Dean's first Kaause Pet Box! There are fun toys and delicious treats in the box, along with an accessory for pets and an accessory for humans. The toys are both durable and they offer nice textures that dogs love to bite and gnaw on. Meanwhile, the treats are made without additives, preservatives, or artificial flavors and that's really great if you're an ingredient-conscious pet parent. Another thing that makes this box special is that they donate a part of their proceeds to charity! This is a nice box overall and I think Dean agrees with me because he totally enjoyed playing with his new toys and munching on the treats after!
What do you think of the kaausepetbox?