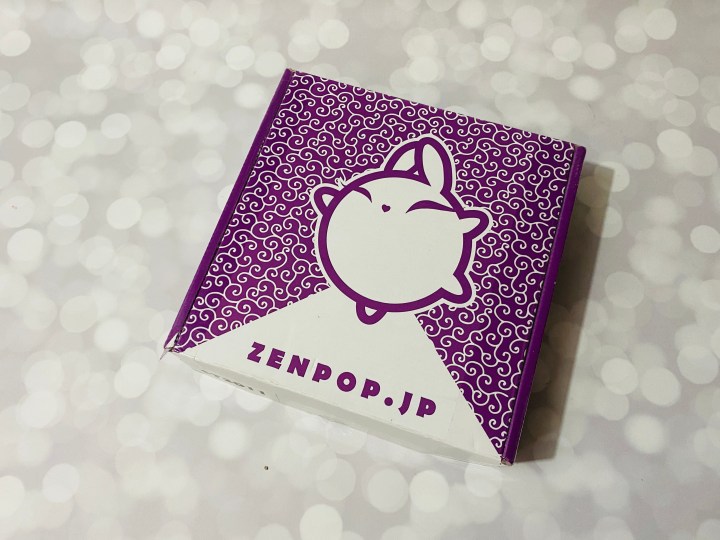 ZenPop Japanese Stationery Pack is all about cute Japanese stationery! For $30 a month, each themed pack will include 10 kawaii and high-quality stationery products plus 2-3 writing tools, and it will be shipped directly from Osaka. Packs may also include new and popular products from Japan's top brands!
DEAL: Get $3 off on your first box on any plan! Use the coupon code HELLOSUB2020 at checkout!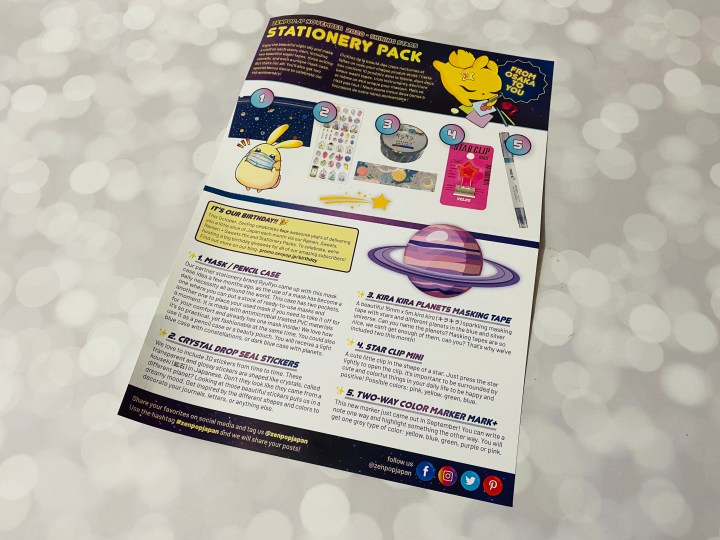 First peek! The November theme is Starry Night.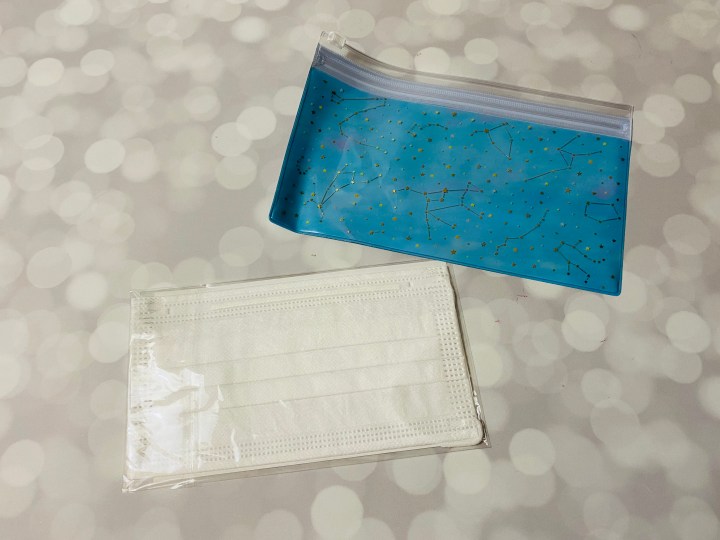 Reusable Mask Case — This PVC two-compartment mask case comes with a disposable mask! There are two compartments — one to keep a clean mask and then one to place a used/soiled mask in. You can also use it as a pencil case if you like, making it multi-functional depending on your needs. I love the sparkly constellation design!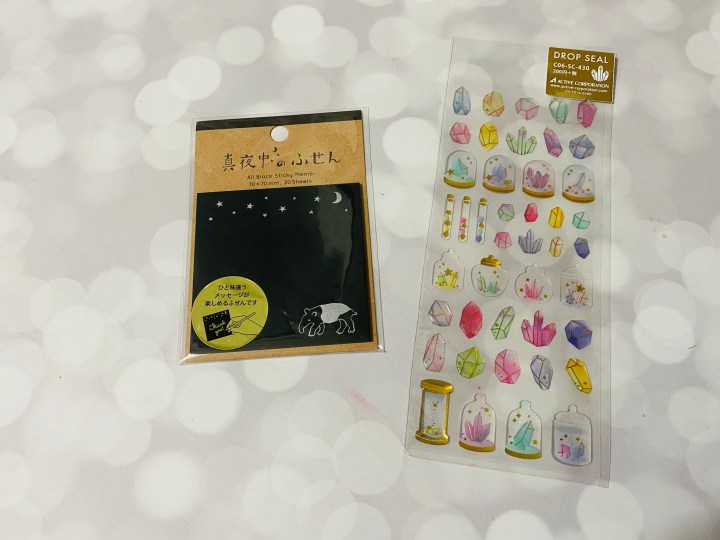 Nighttime Memo Pad — This is a black pad of sticky notes with a tapir in the corner. The tapir is nocturnal which is why it works well with this nighttime design!
Crystal 3D Stickers — A few boxes ago we got some beautiful stickers from this same brand, the 3D effect is so magical. I'm obsessed with these gorgeous crystal designs!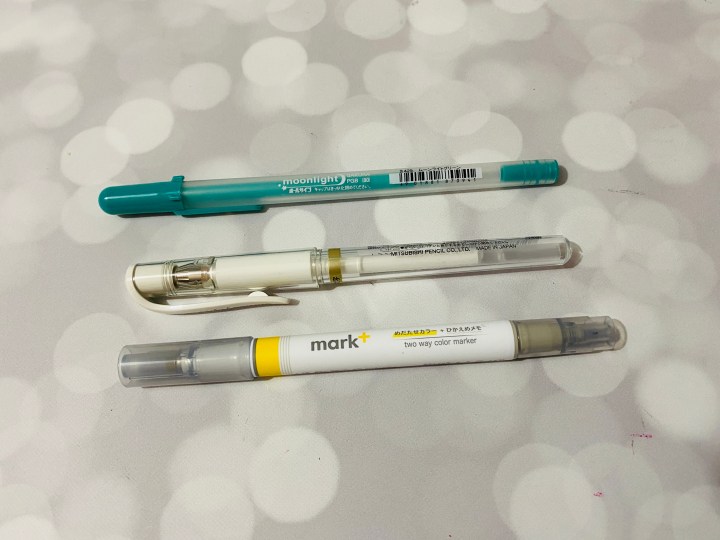 Moonlight Pen — A metallic teal pen that works on both light and dark colours of paper. Perfect to pair with my new black sticky notes!
Uni-Ball Signo Pen — Another great white pen to go on dark paper. I love the Signo style of pens and own several. They write smoothly.
Mark Pen/Highlighter Combo — A new product in Japan, this double ended pen has a dark grey pen tip and a yellow highlighter side.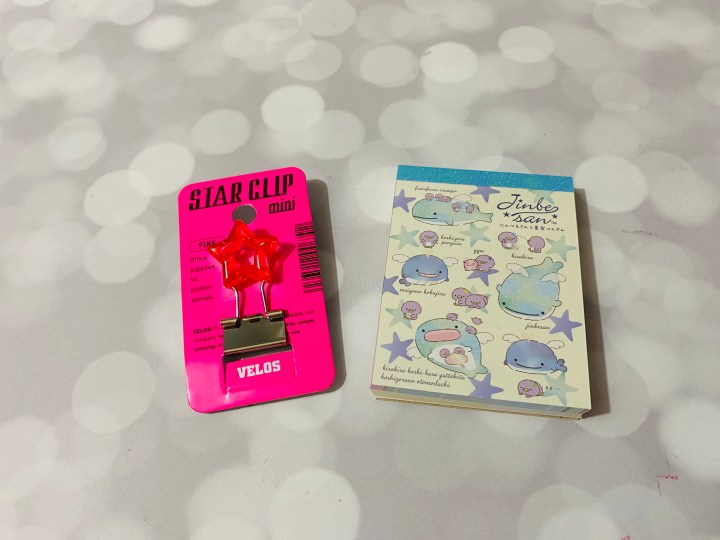 Star Clip — This tiny star clip is great for bundling together papers so everything stays tidy and you don't make a mess!
Jinbei Mini Memos — Jinbei is the adorable whale character who always has a smile on his face. I love the dreamy pastel blues and purples!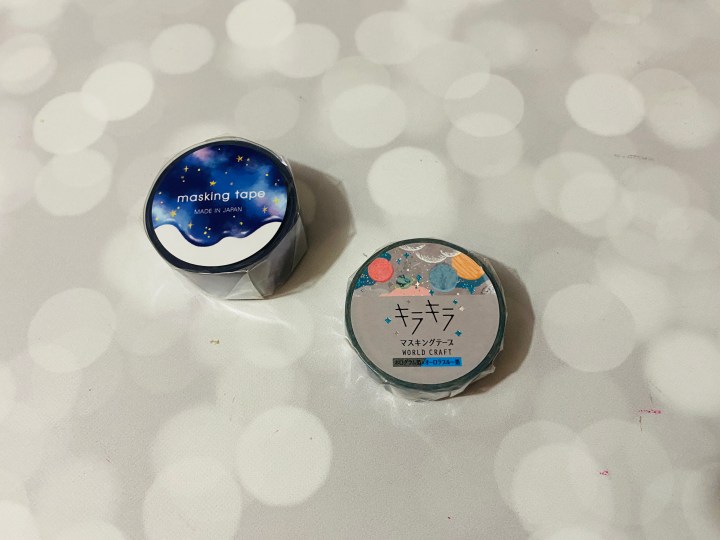 This month we received TWO washi tapes, both with a dreamy space style!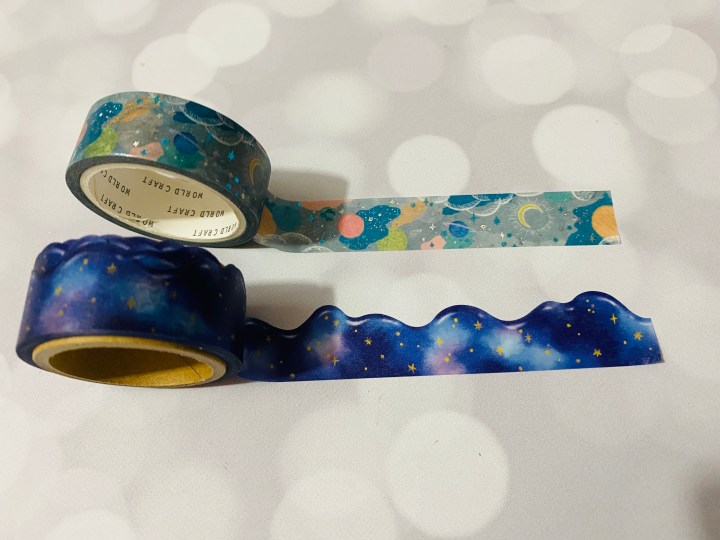 The top one is slightly sheer and has different planets, stars, and moons with some foil designs. The bottom one has a unique die cut edge that makes it look like it's dripping down. This is so cool!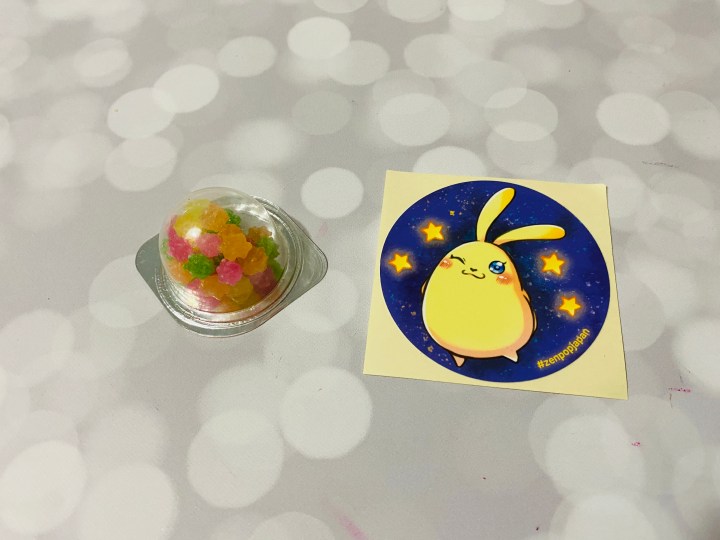 Because it's Zenpop's anniversary we got some extra goodies! Konpeito are a traditional Japanese candy and you might recognize them as being the preferred snack of the soot sprites in the movie Spirited Away! They're sweet and crunchy and so cute! We also got a Luna sticker, who is surrounded by four stars for her fourth birthday!
Here are some samples of the two pens I tested out on the black memos. I love Zenpop!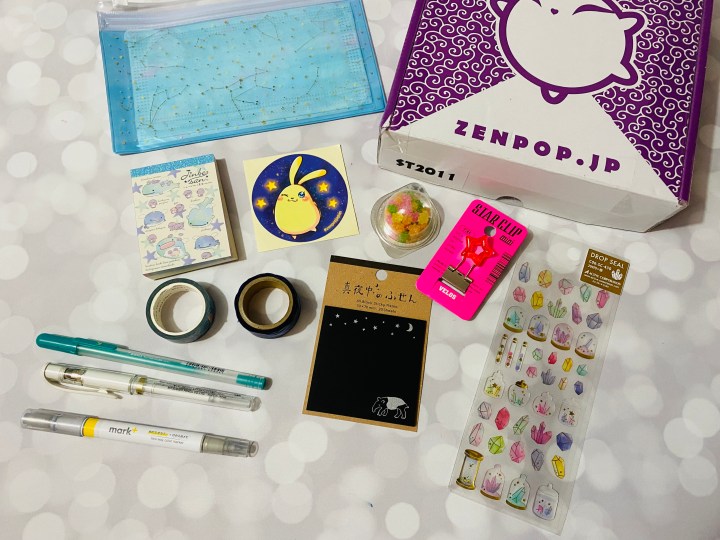 I'm in loooooooooove with the November box! It's so dreamy and beautiful with lots of gorgeous space and galaxy designs and some new pens to write with!