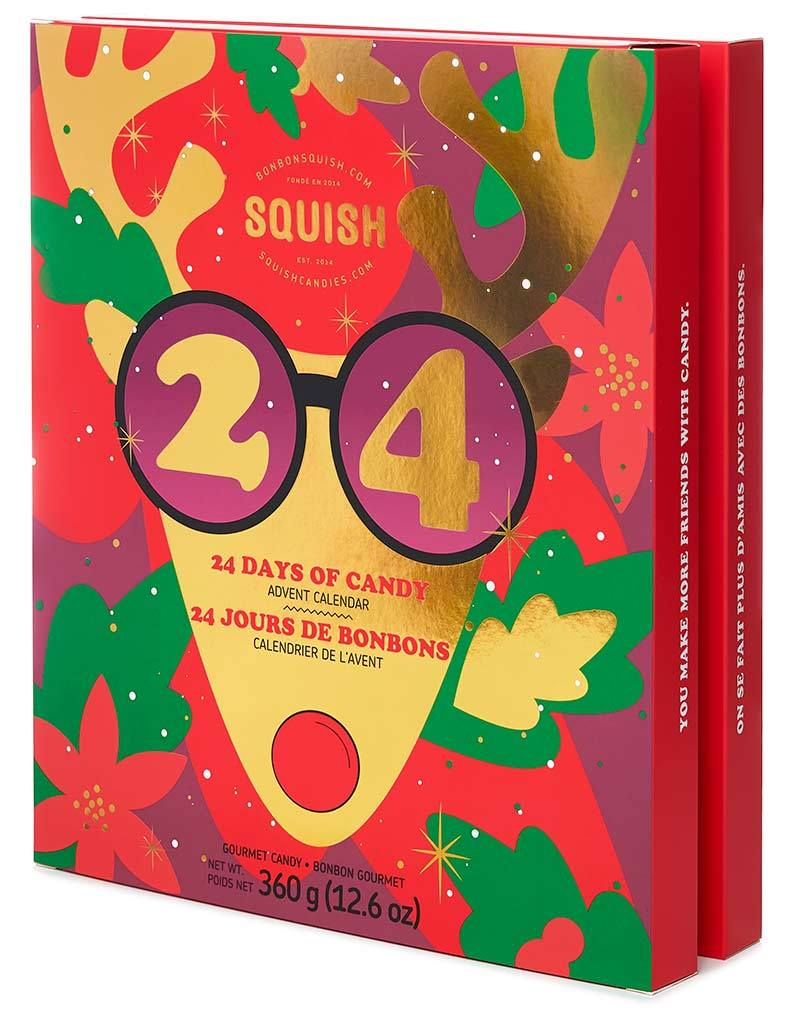 The 2020 Squish 24 Days of Candy Advent Calendar is available now for pre-order for $39! Shipping starts 11/2!
The holidays are coming! If you ask us, there's no better way to count down the days than with a calendar filled with candy. Only this isn't your average holiday calendar. 24 Days of Candy is filled with premium gummies made with quality ingredients. Every day leading up to the big day, fall in love with a new & different delicious find. You don't have to share, but take it from us, you make more friends with candy.
Are you getting the Squish Candy Advent Calendar?
Looking for even more advent calendars? Check out all our posts on Advent Calendars or find more on Amazon, or see the list of Advent Calendars in the directory!