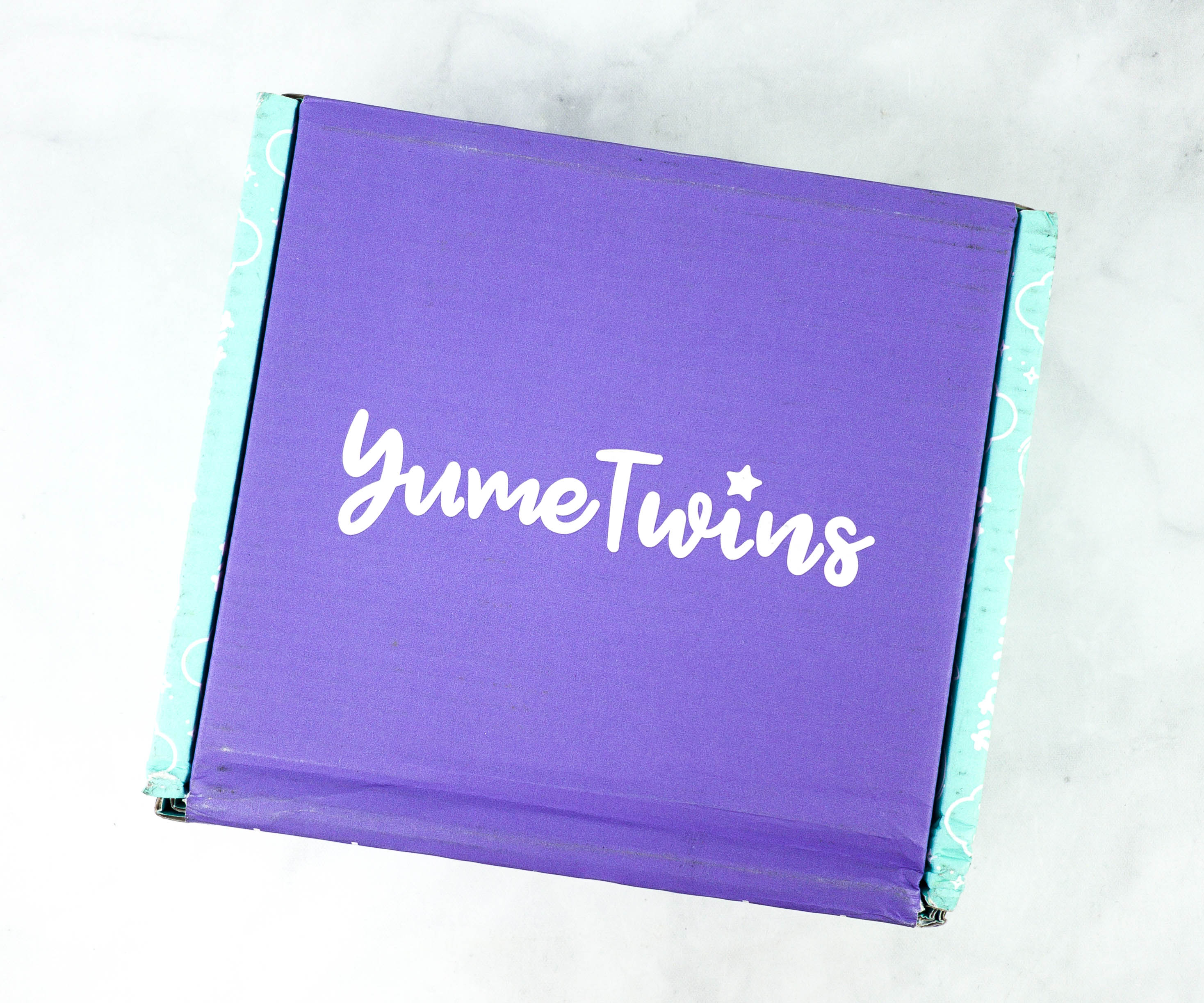 YumeTwins is a monthly Kawaii subscription brought to you by the same people behind TokyoTreat. Every month, you'll receive an assortment of super cute and adorable kawaii products from Japan which might include accessories, plushies, figures, keychains, stationeries, and other collectibles. All items are licensed merchandise from popular Japanese brands. The box is $35 per month.
DEAL: Use coupon code HELLOSUBS at checkout to save 10% ($3.50) on your first box!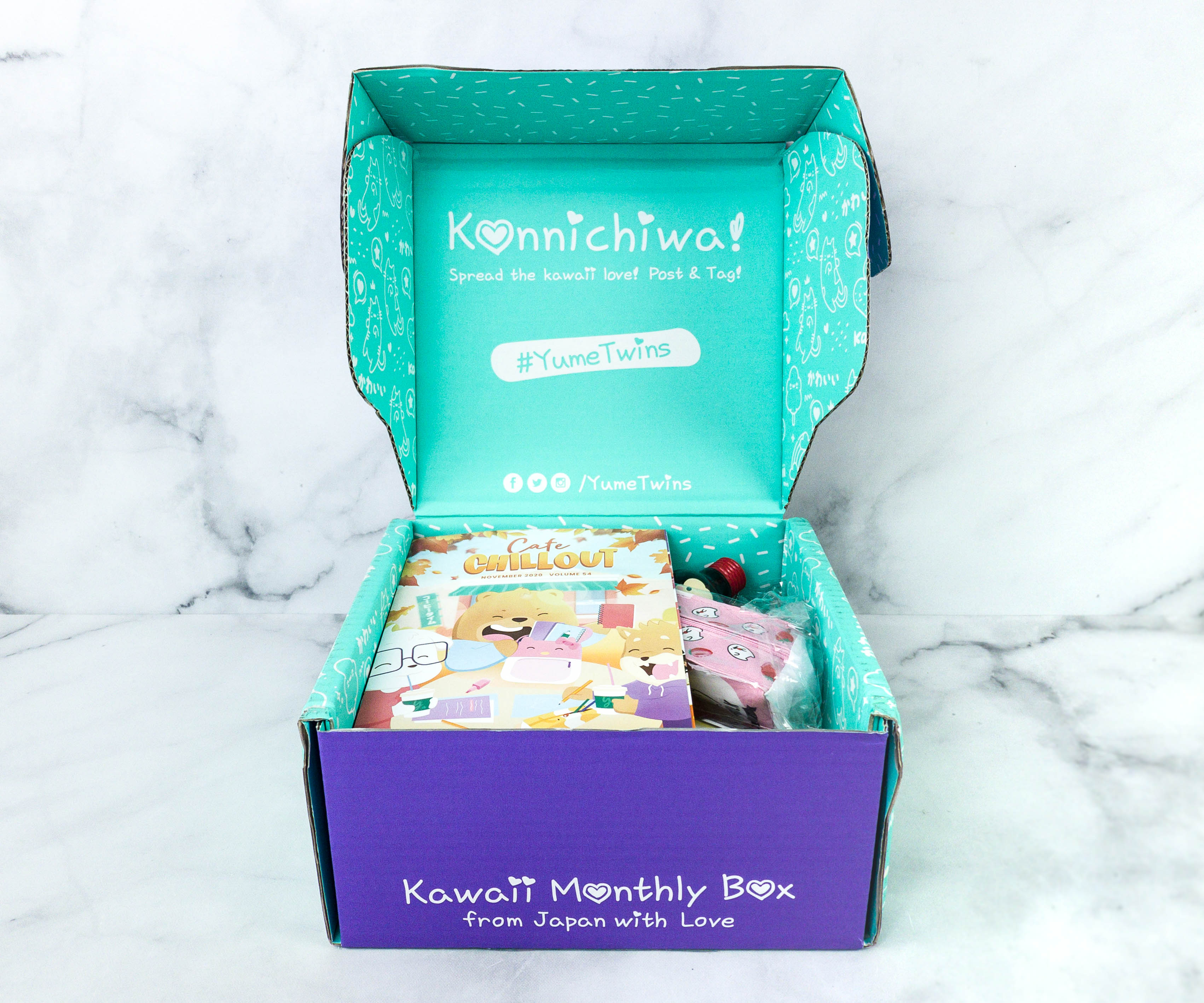 Here's a peek inside the box! Even the box interior is kawaii!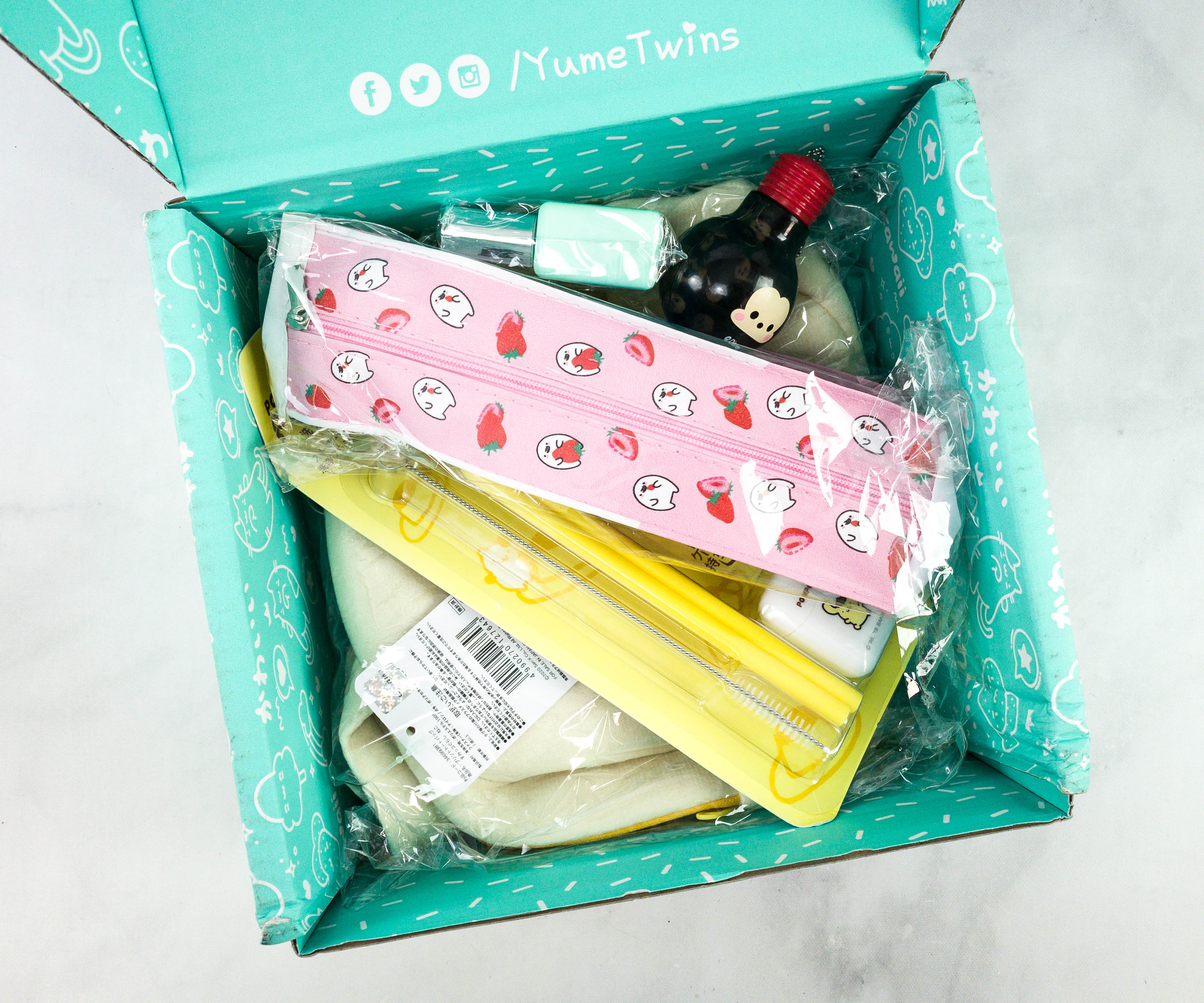 Some of the items came with plastic packaging.
The theme for this box is CAFE CHILLOUT!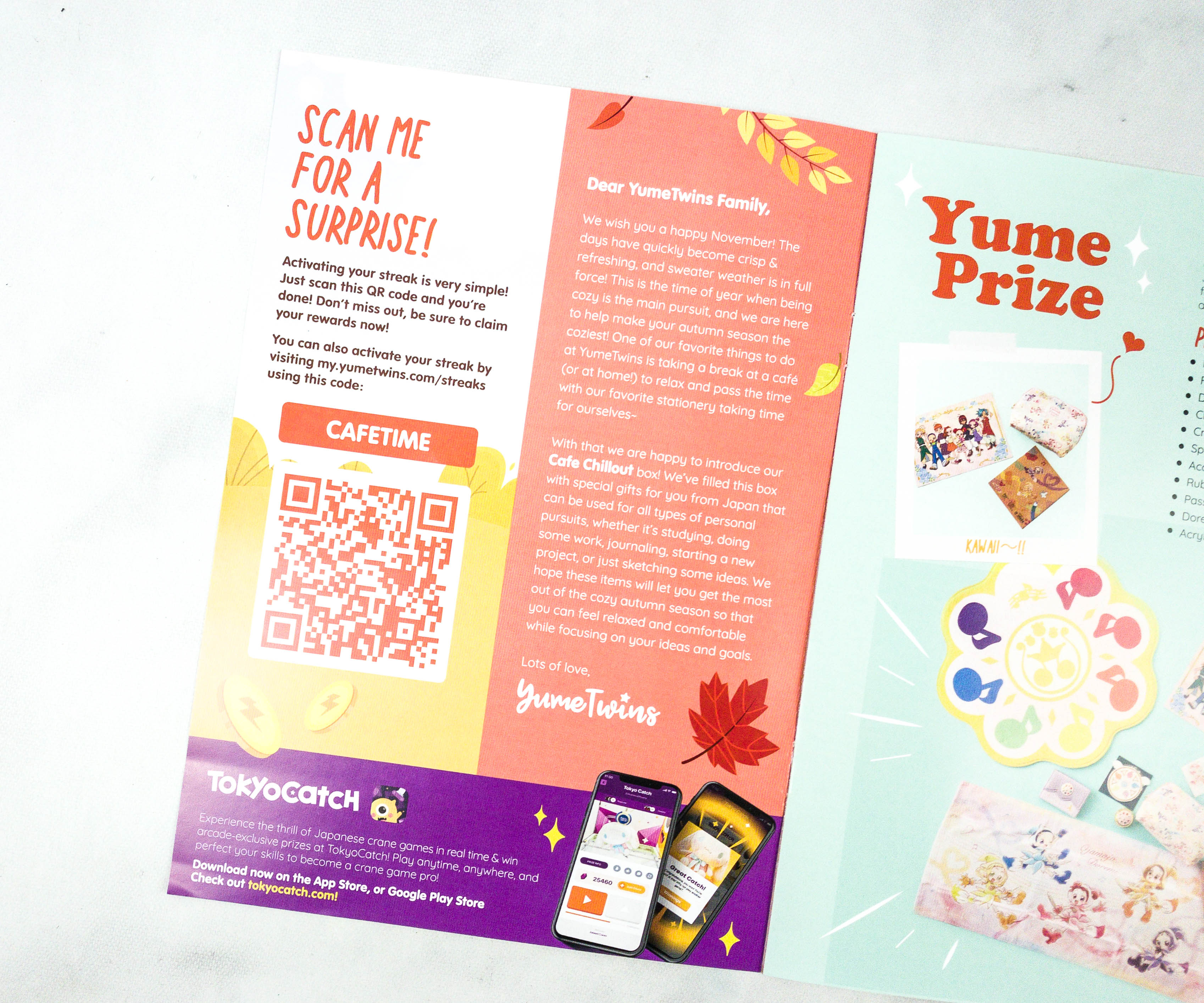 Get the most out of your box by activating your streak, getting a free box, and get past items by visiting their official store!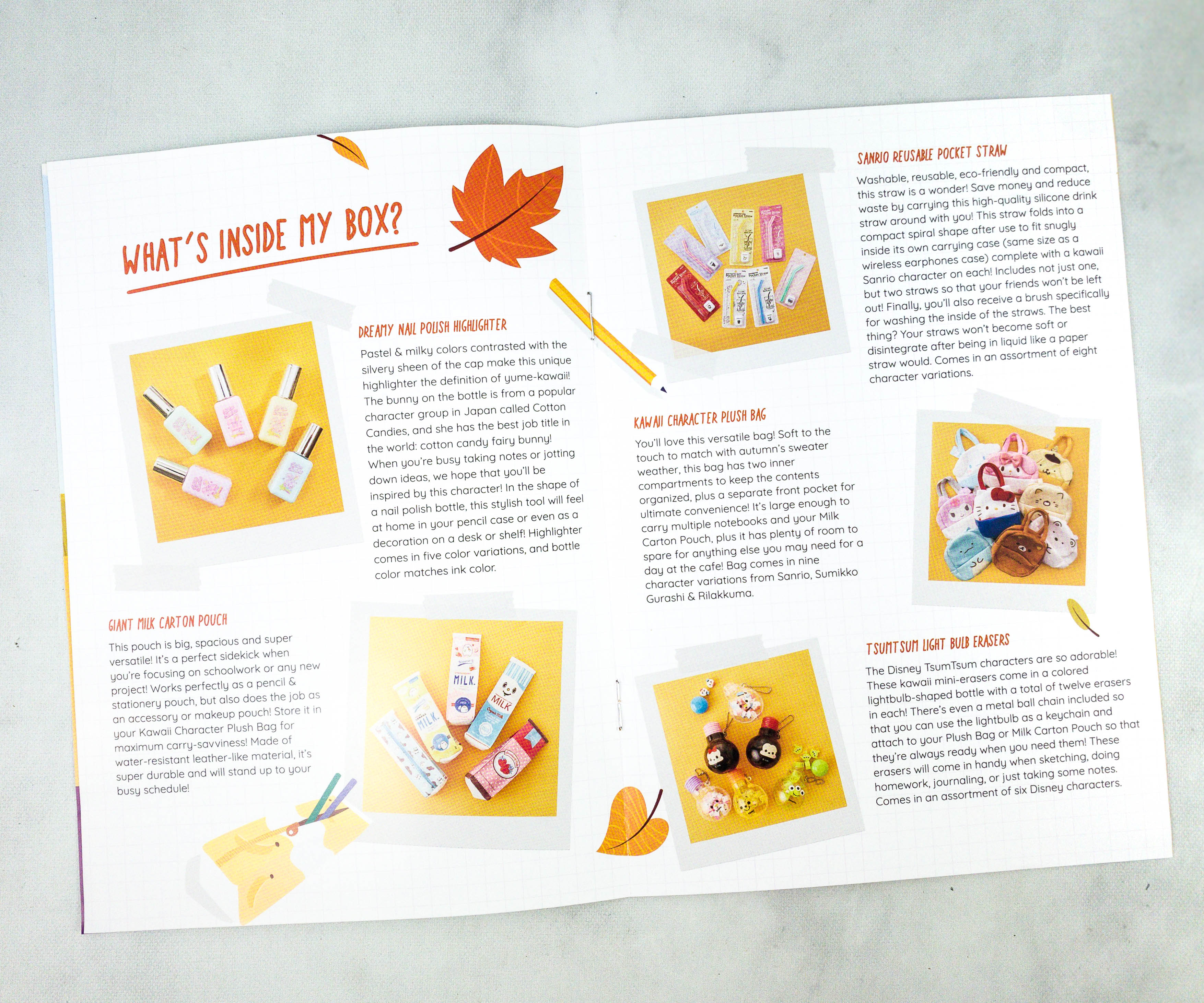 Inside the magazine is a list of items with pictures and brief descriptions.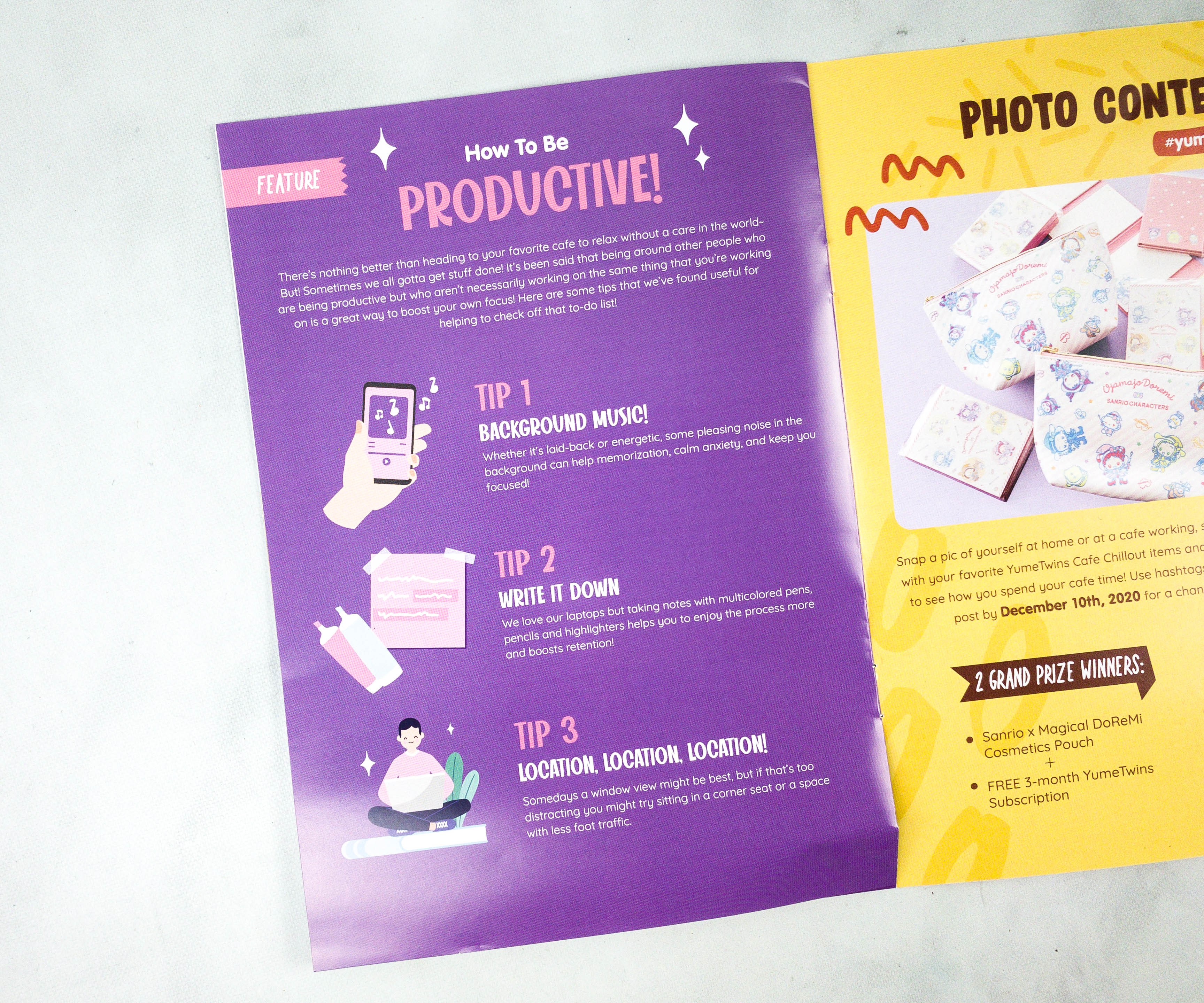 This month's featured article is about how to be productive.
It comes with a thank you letter from TokyoTreat, YumeTwins, and NMNL Team!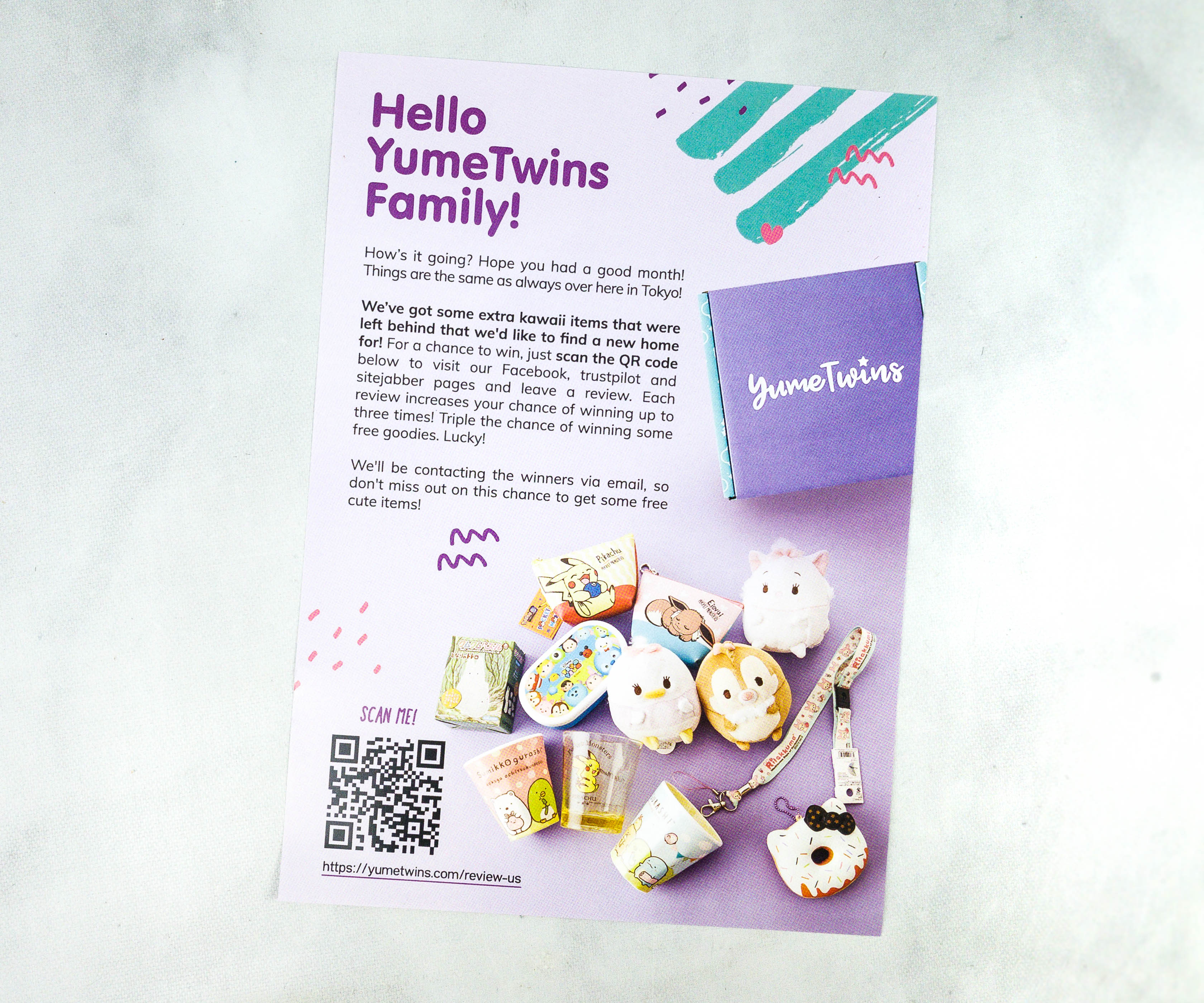 You can also have a chance to win kawaii items by joining their giveaway. Just scan the QR code and leave a review!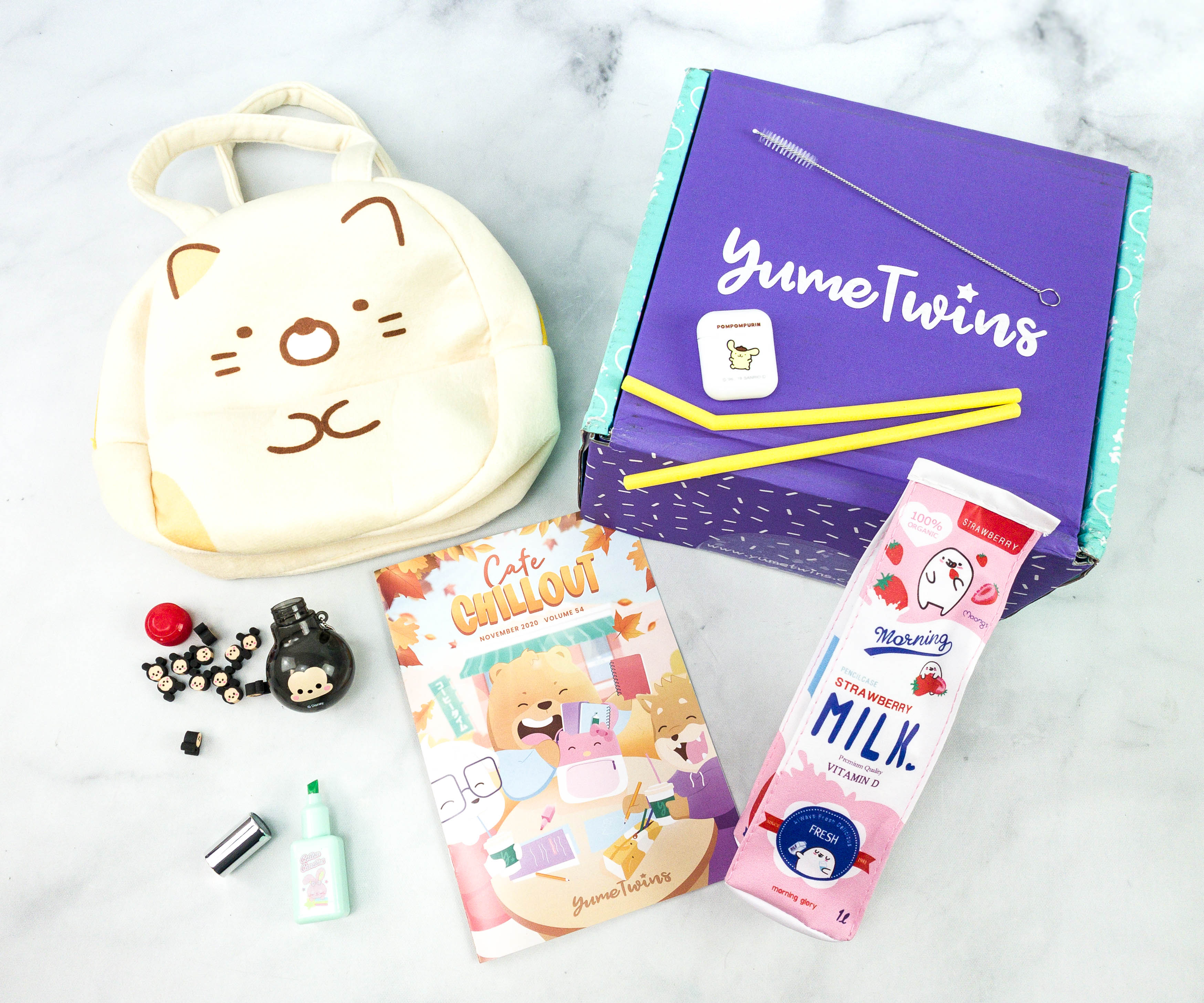 Everything in the November 2020 YumeTwins Box!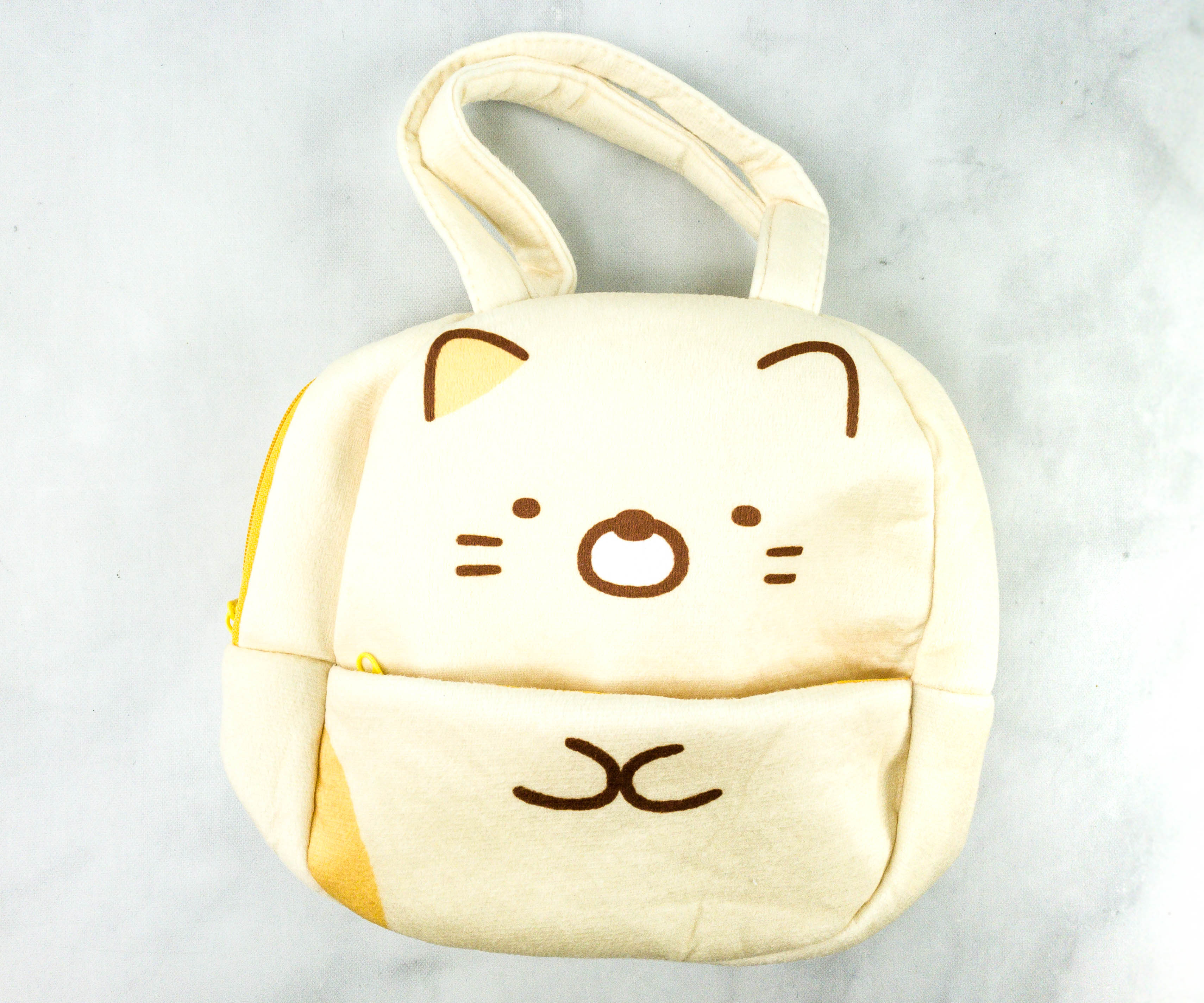 Kawaii Character Plush Bag. The plush bag is so cute! It features Neko, the cat from Sumikko Gurashi, and it also has a front pocket where I can store small things. Subscribers may also receive this plush bag in other designs featuring  Sanrio or Rilakkuma characters.
The back has Neko's tail printed on it.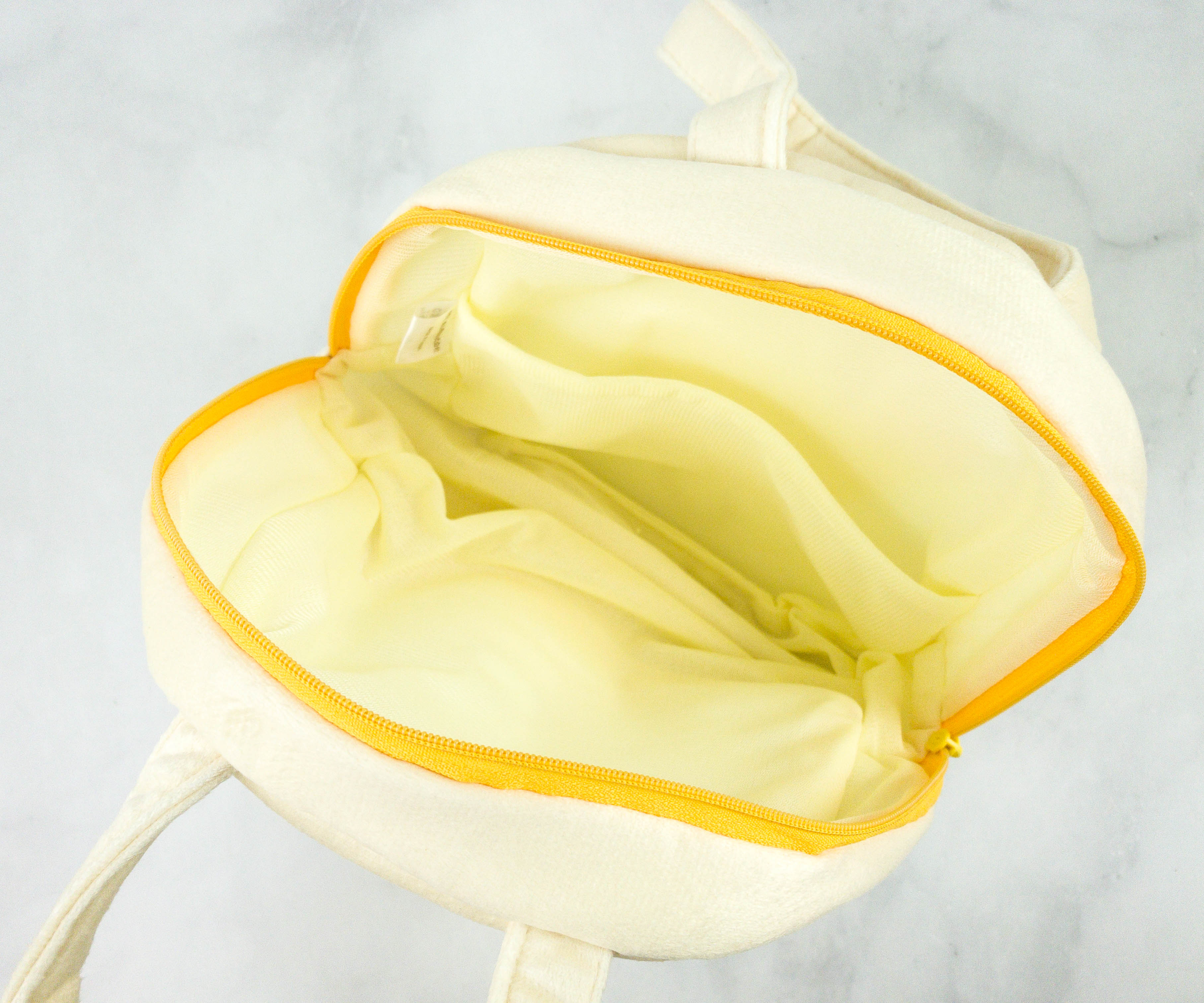 This plush bag is so spacious inside! It also has compartments so I can easily organize my things.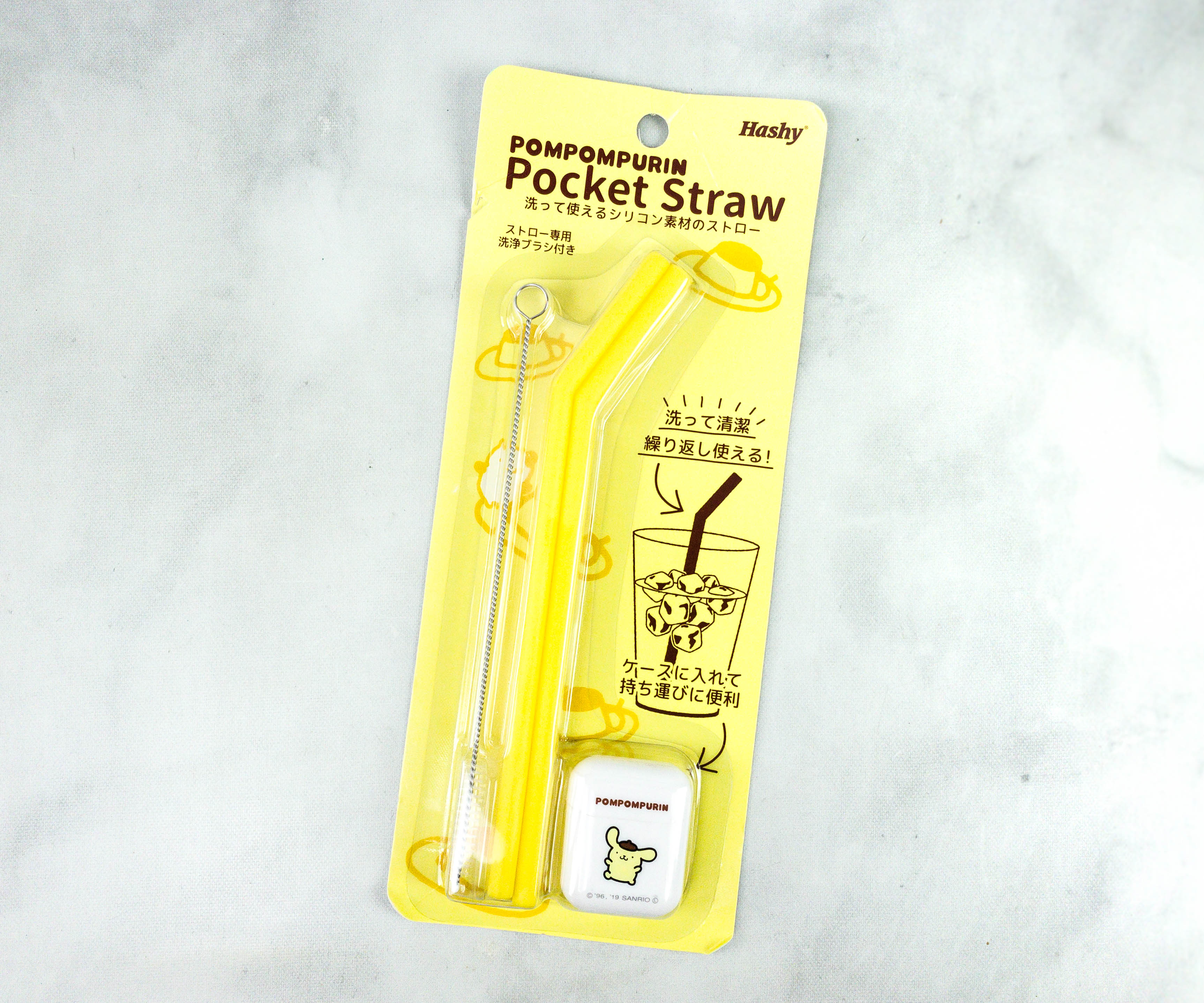 Sanrio Reusable Pocket Straw. This pocket straw is a great alternative for plastic straws because it's reusable. Subscribers will receive 1 out of 8 available character designs. I received Pompompurin!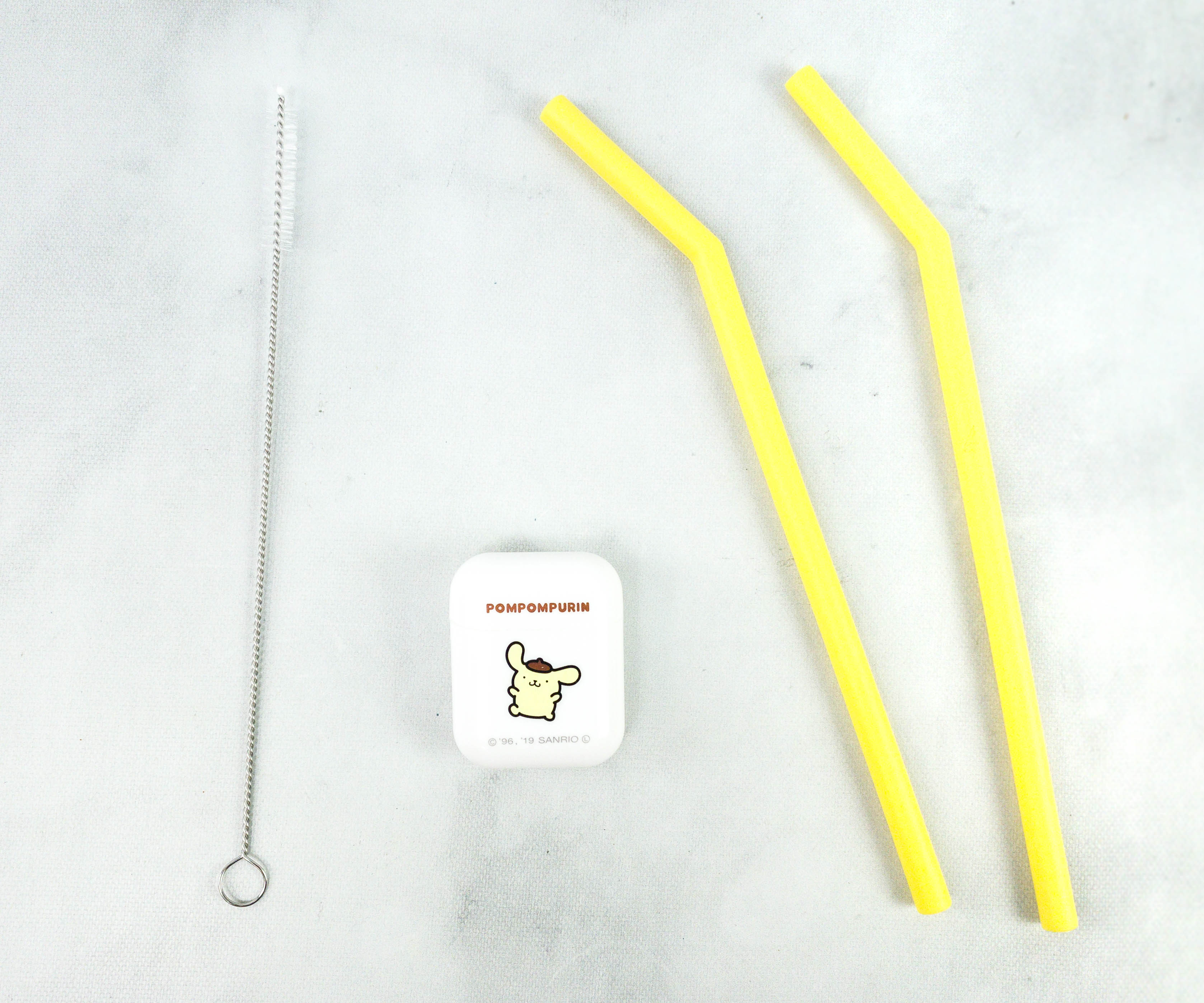 It comes with 2 silicone straws, a cleaning brush, and its own little carry case.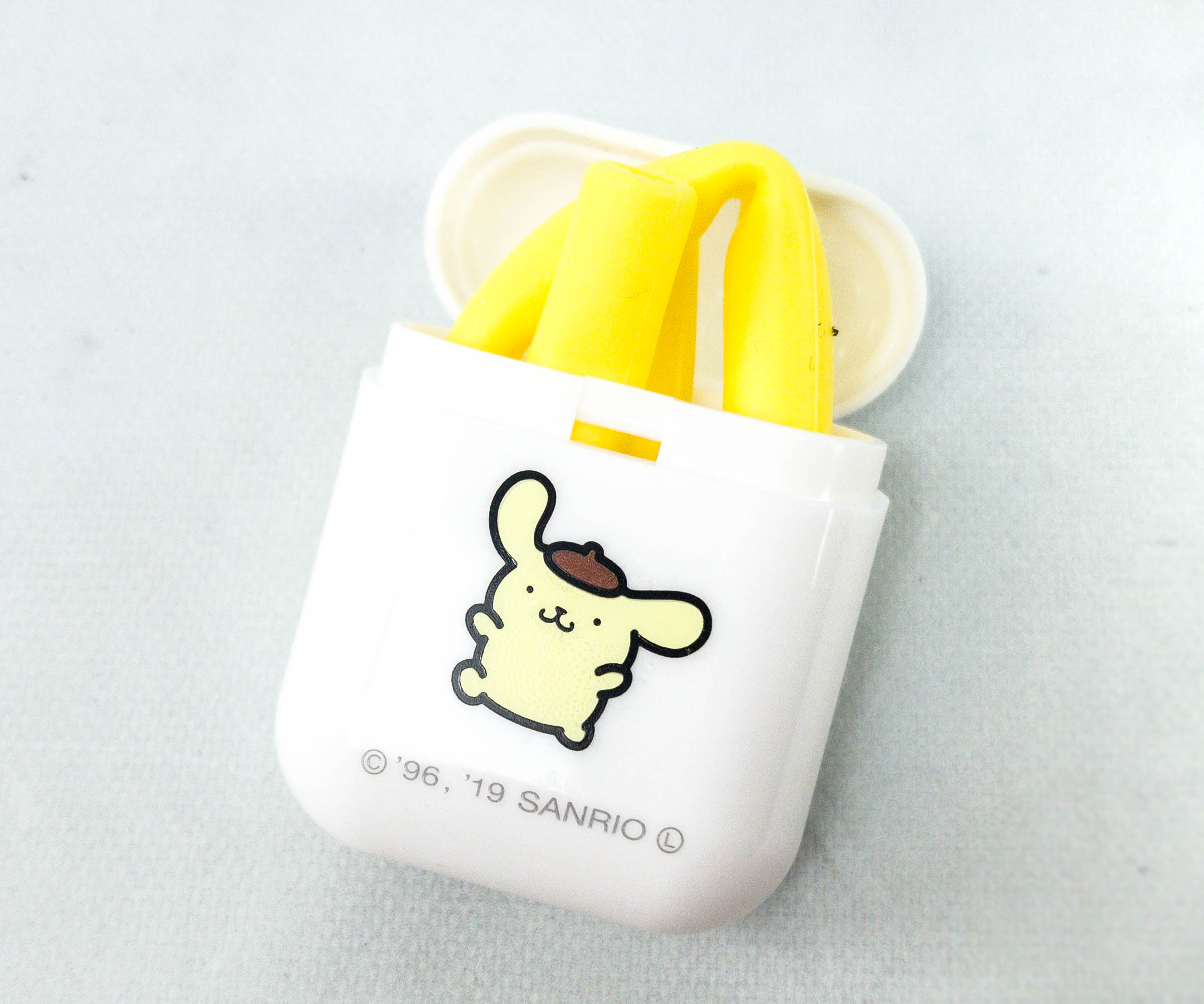 Since it's made from silicone, you can fold it and fit it inside the case. You can easily carry it and use it anytime you want a drink!
TsumTsum Light Bulb Erasers. I like the light bulb concept but it seems that the container I received has scratch marks. Subscribers will receive 1 out of 6 Disney characters and mine is a Mickey Tsum Tsum!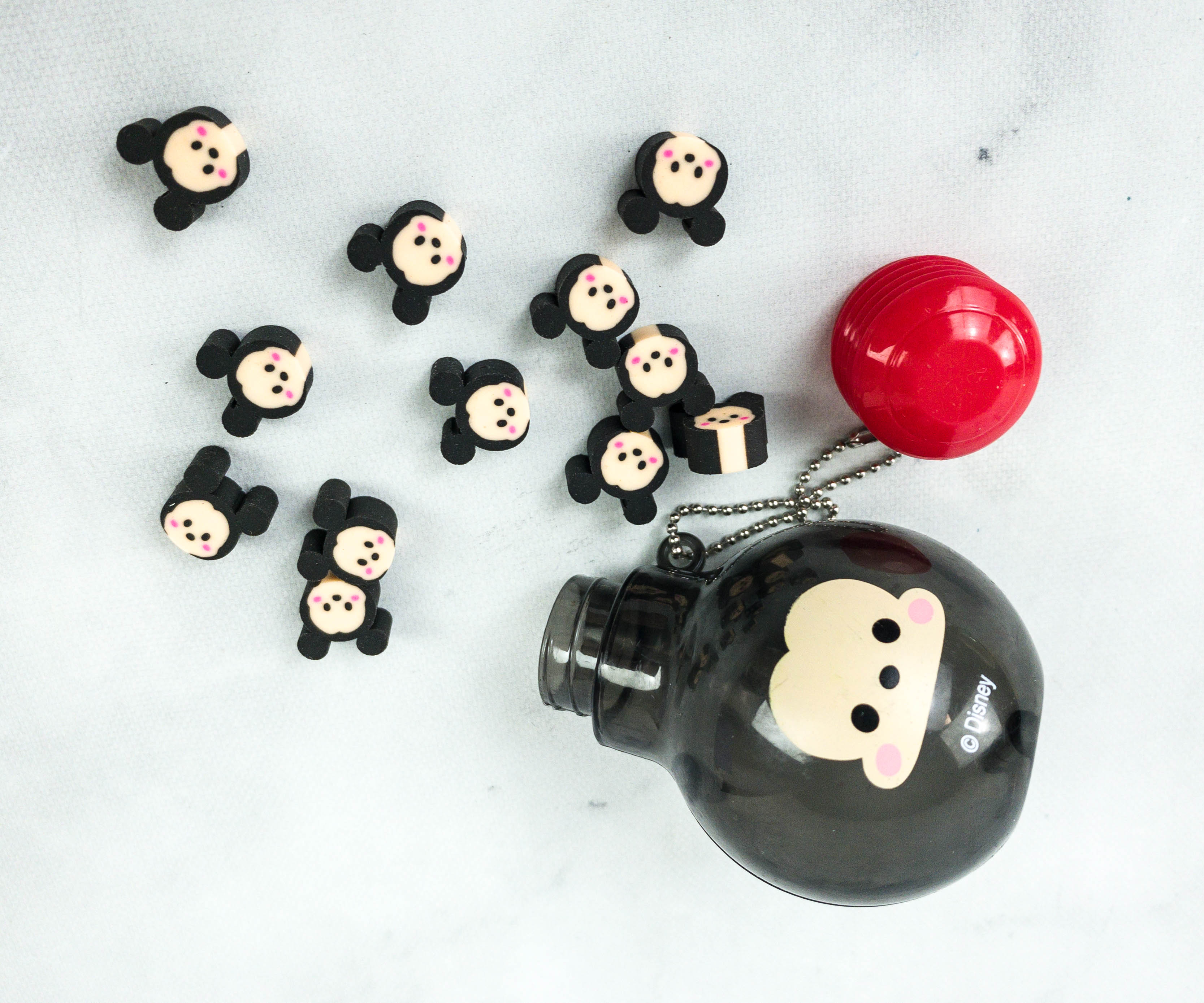 There are twelve mini Tsum Tsum erasers inside! The container also has a chain, so you can hang it or use it as a keychain.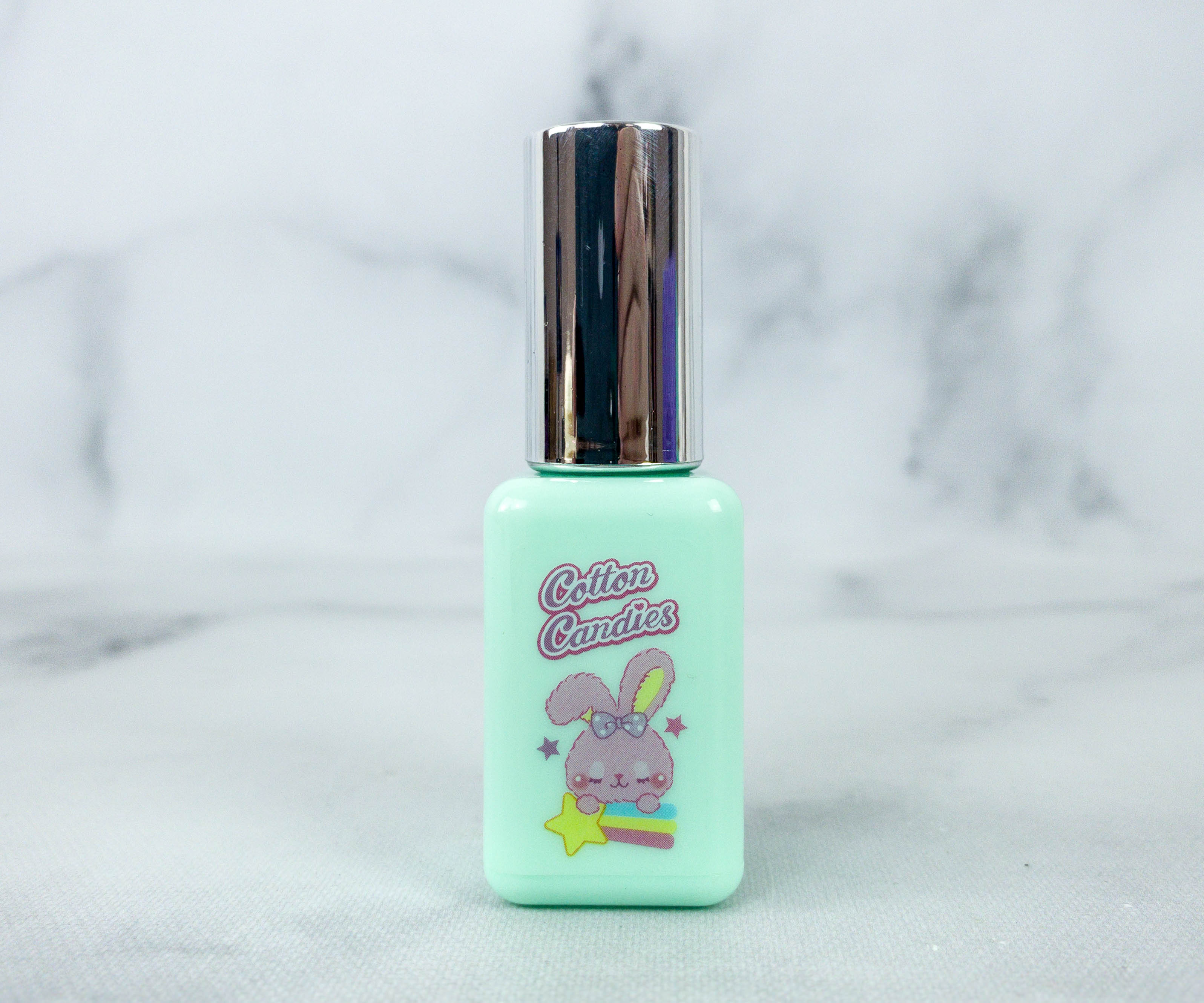 Dreamy Nail Polish Highlighter. This may seem like nail polish but it's not! It's actually a highlighter with a cute bunny design outside. This is inspired by the group Cotton Candies and the bunny is called Cotton Candy Fairy Bunny. So adorable!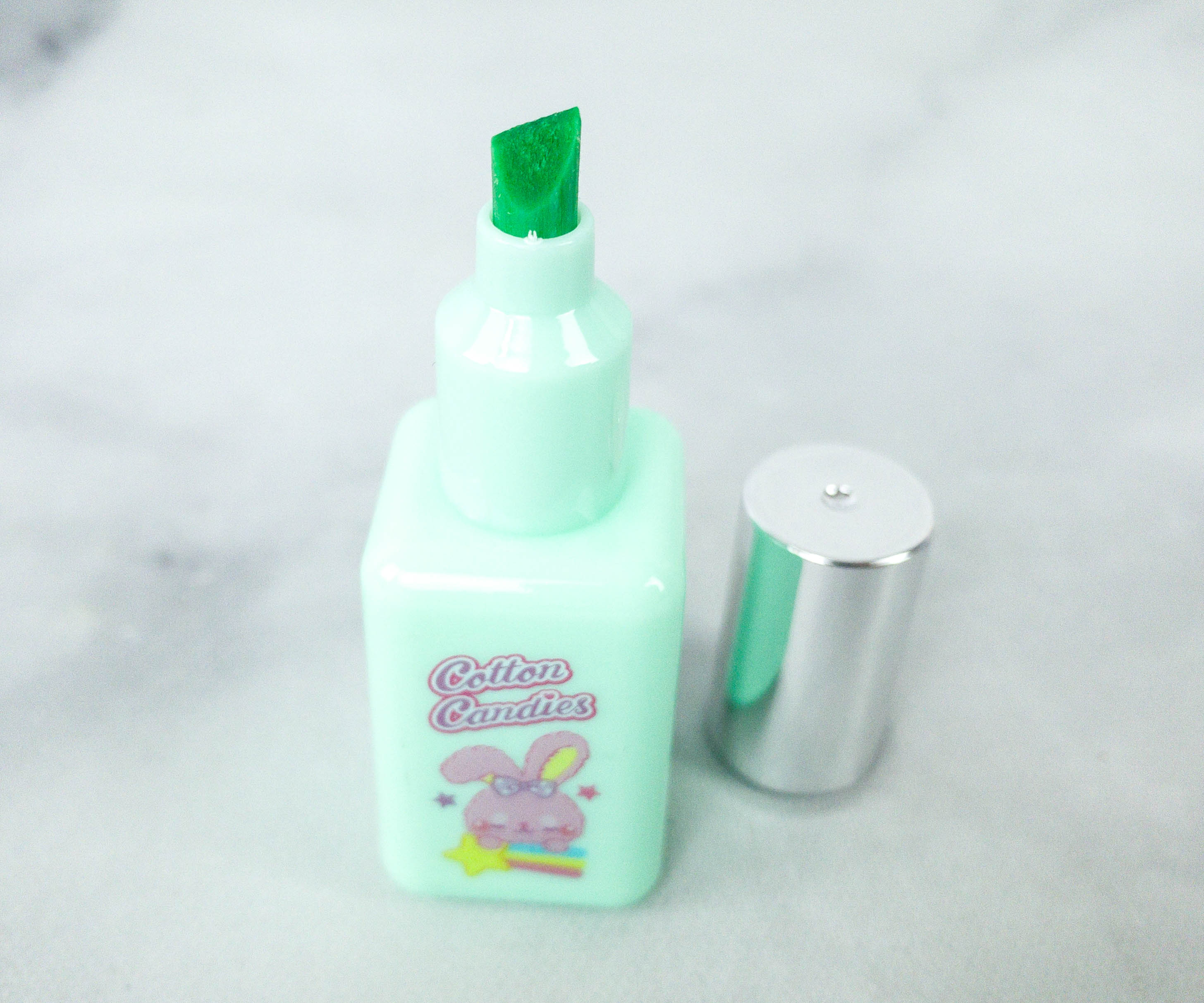 There are 5 color variations available and I received the green one!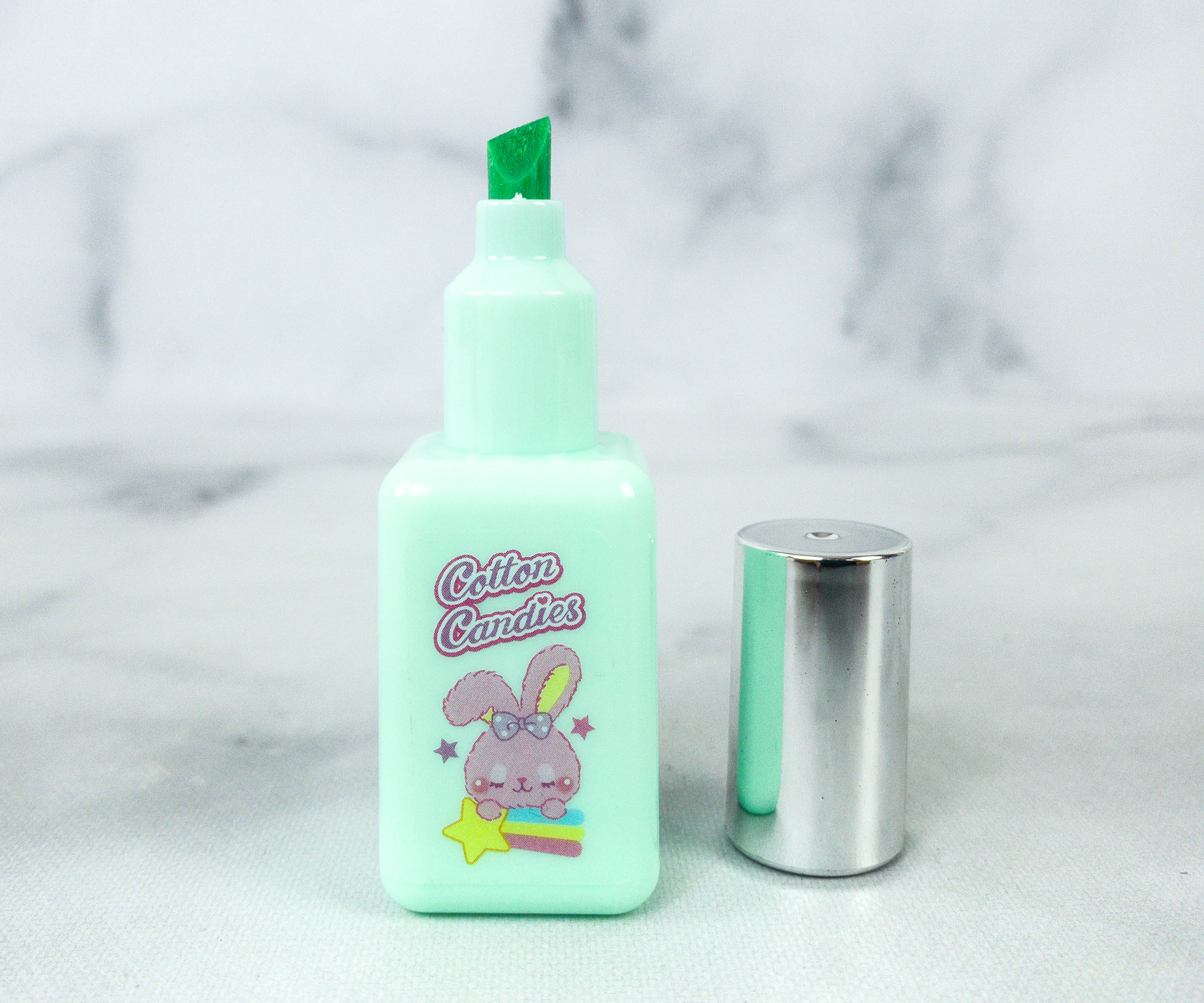 The broad tip glides easily, and it's useful for marking notes!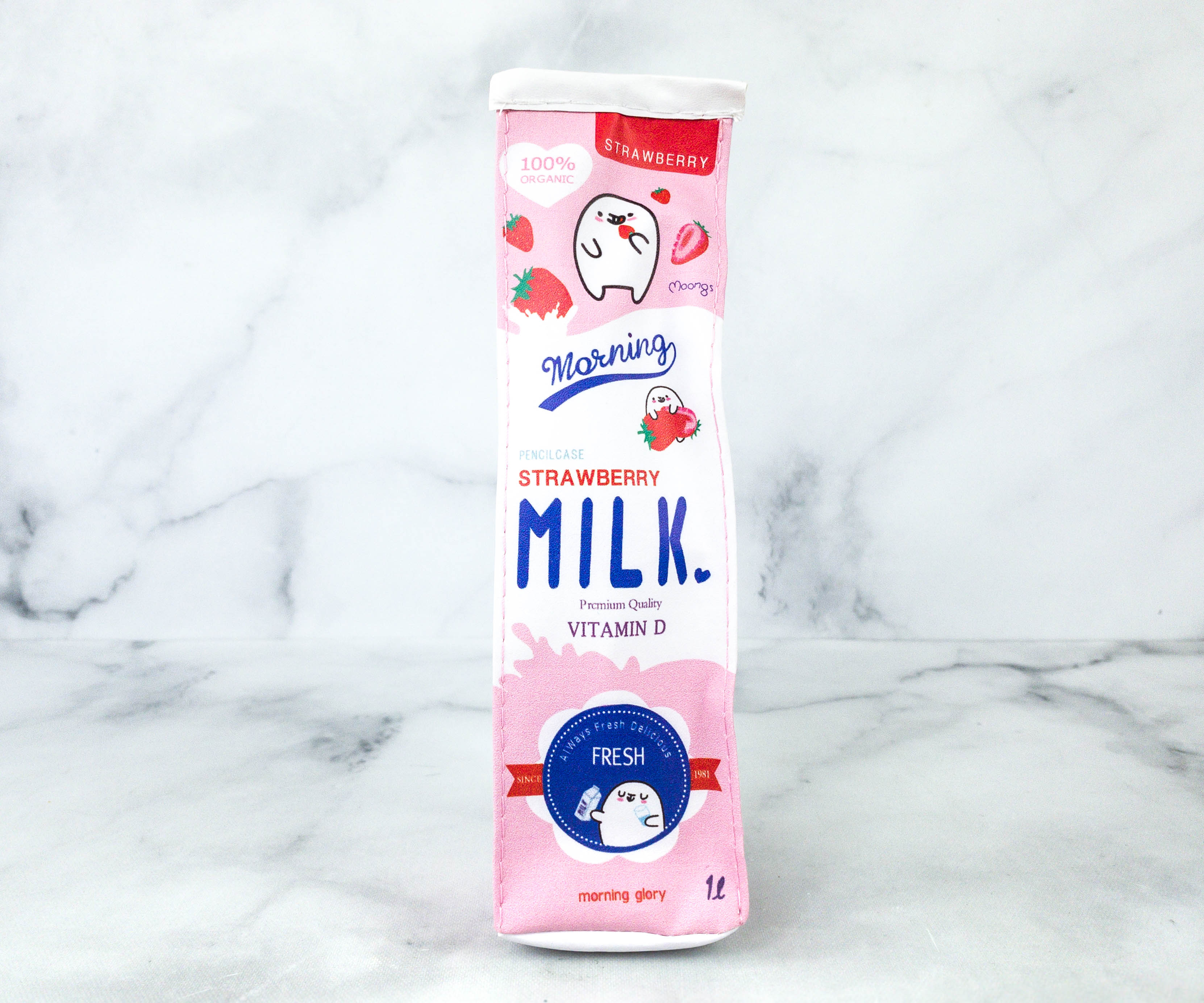 Giant Milk Carton Pouch. This pouch is designed to resemble a real milk carton in strawberry flavor.
The side has cute illustrations as well!
Couldn't get enough of its cuteness! Also, I like that it can fit in the plush bag which I also received in this box.
The zipper is in the back portion. This is quite roomy for all my pens and pencils!
This month's cafe themed YumeTwins box is overflowing with cuteness! My favorite item is the plush bag. It's so handy and it can fit a few essentials like some notebooks and pens. The pencil case is also unique! Although the light bulb eraser container has scratches, it's still usable and cute. With fun themes and exciting items, this is one of your best bets if you're looking for a kawaii subscription for yourself or for any Japan fan!
What do you think of YumeTwins this month?