The Naked Beauty Box is a monthly subscription of five full-sized clean, cruelty-free, and vegan skin care products. The subscription is $35.99 a month and shipping is included for the U.S., $25 for international. Sign up for longer terms and the price per box drops. The Naked Beauty Box promises five full-sized items with a value of at least $75 based on current MSRP – no samples!
DEAL: Get 10% off 3 or 6- month subscriptions! Use coupon code SKIN10.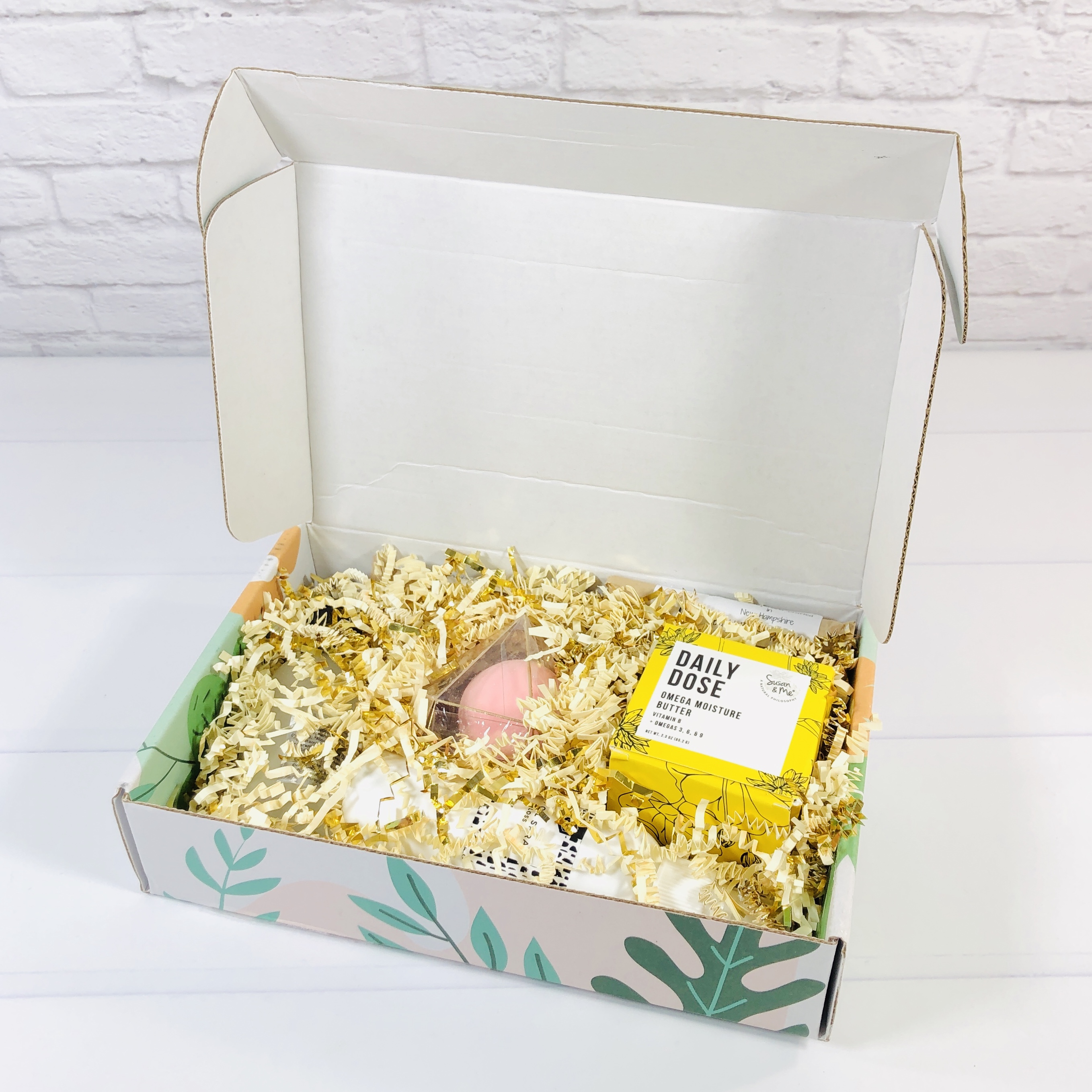 My items were tucked into shredded paper squiggles.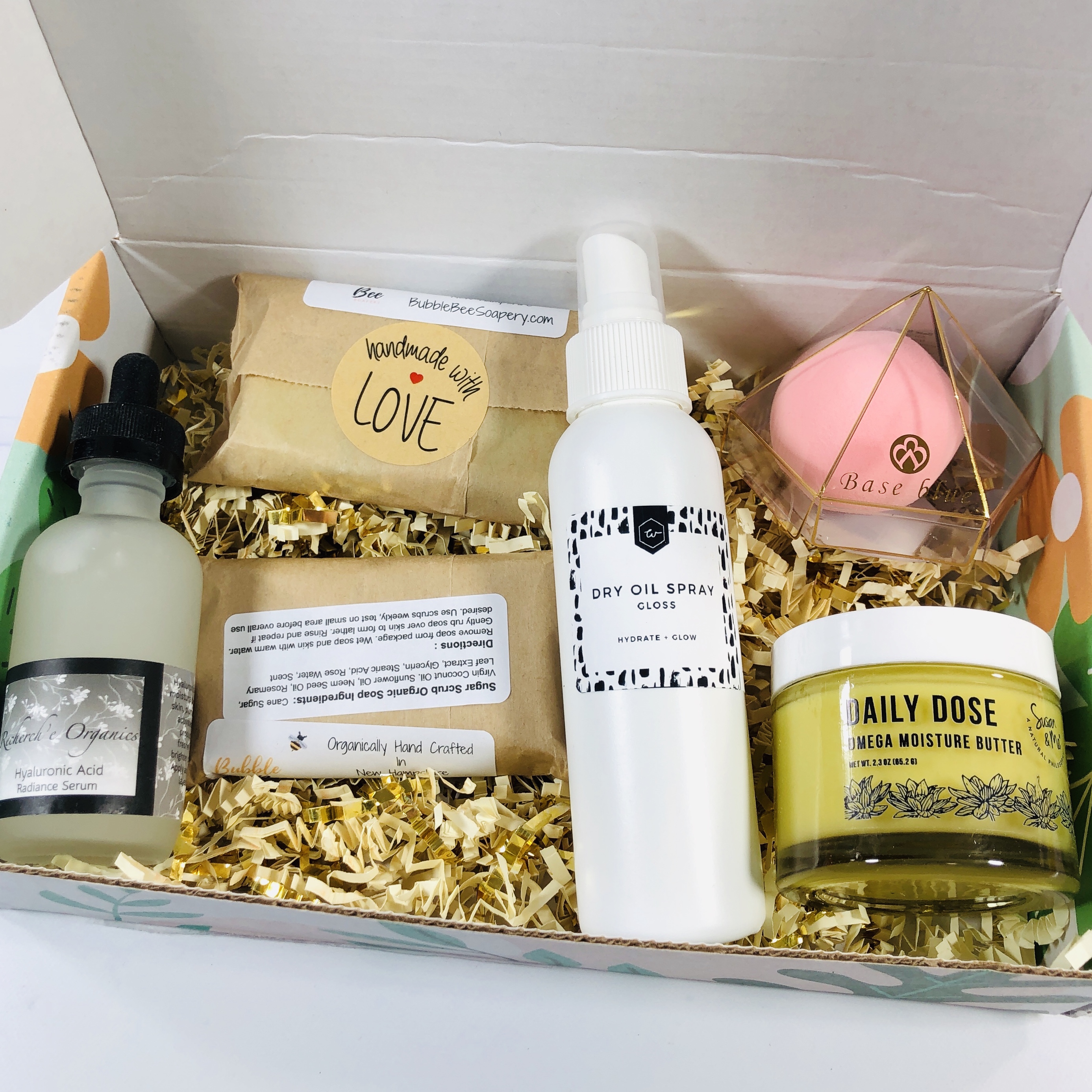 Everything in my box!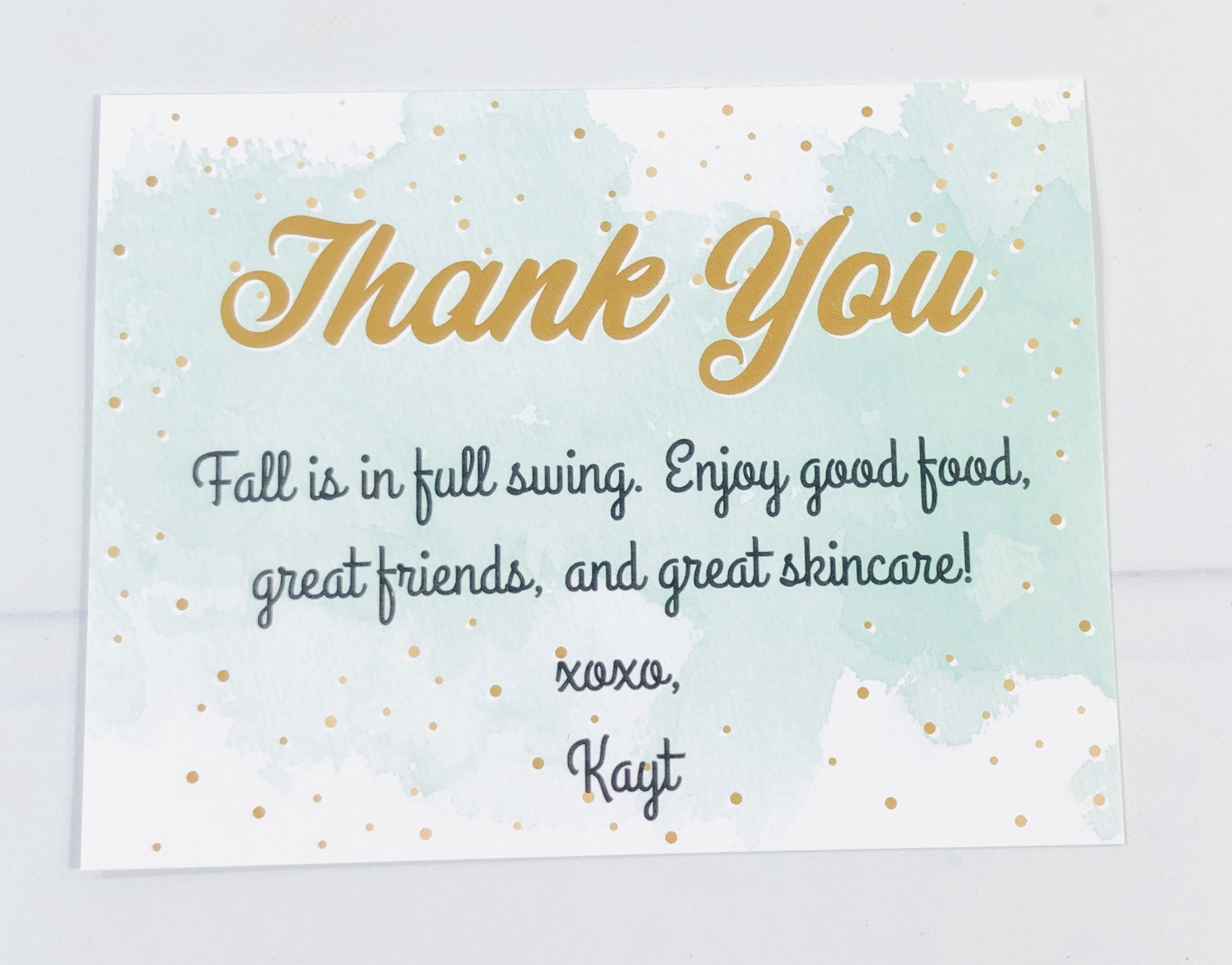 I received a thank you card. Fall is here!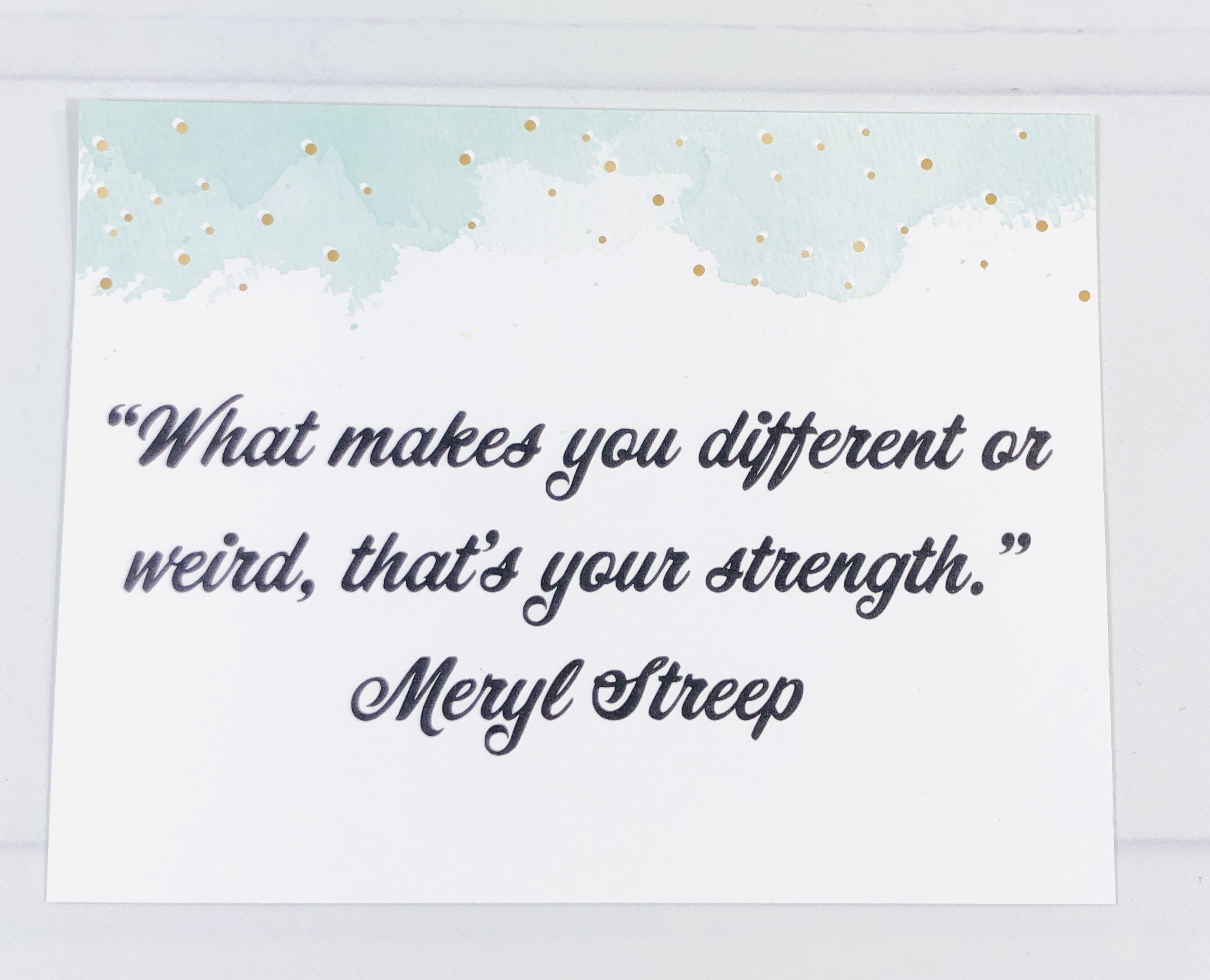 The other side had a quote from Meryl Streep.
I also received a full-color flyer with product information.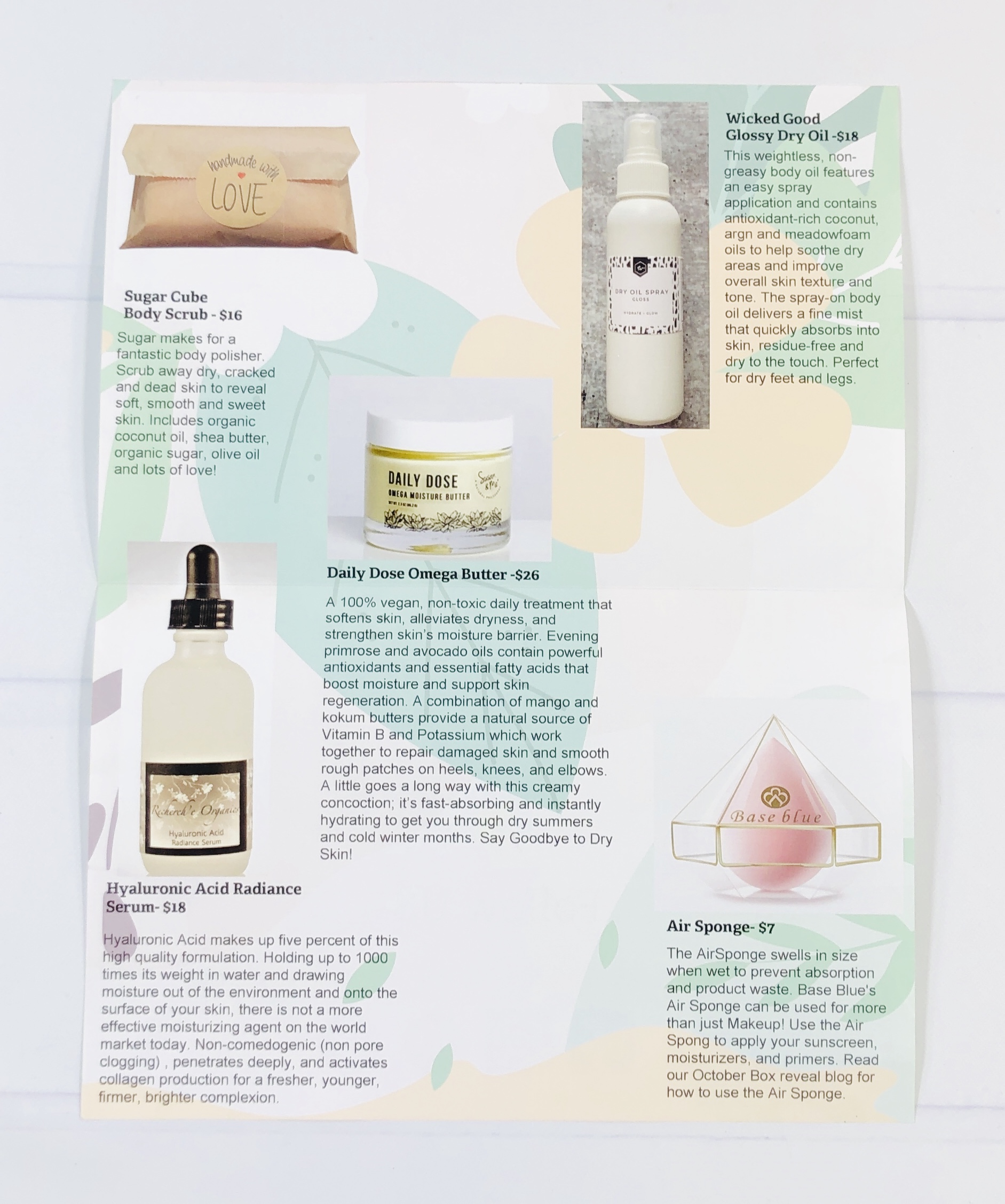 The inside listed each product, a brief description, and MSRP.
You can follow along on social media.
Wicked Good Glossy Dry Oil in Unscented ($18) I am familiar with Wicked Good products. We have received a few in previous boxes and they even offer their own subscription box! This is a spray on body oil and while Wicked Good has tons of scents that you can add (including some based on popular fandoms, like Harry Potter or Disney) the one I received is unscented.
Ingredients include coconut oil, argan oil, grapeseed, and something to help it feel less greasy on the skin. It says fragrance but there is no detectable scent. It has a spray nozzle but it doesn't shoot out in a fine mist, it squirts out in a stream. I found it was easier to apply by squirting it into my hand and then rubbing it on damp skin as soon as I got out of the shower. It left my skin soft and left a layer of oil behind, but not an overly greasy one. I like this oil and think it is a good product to have, especially as the weather is cooling off and my skin is feeling itchy.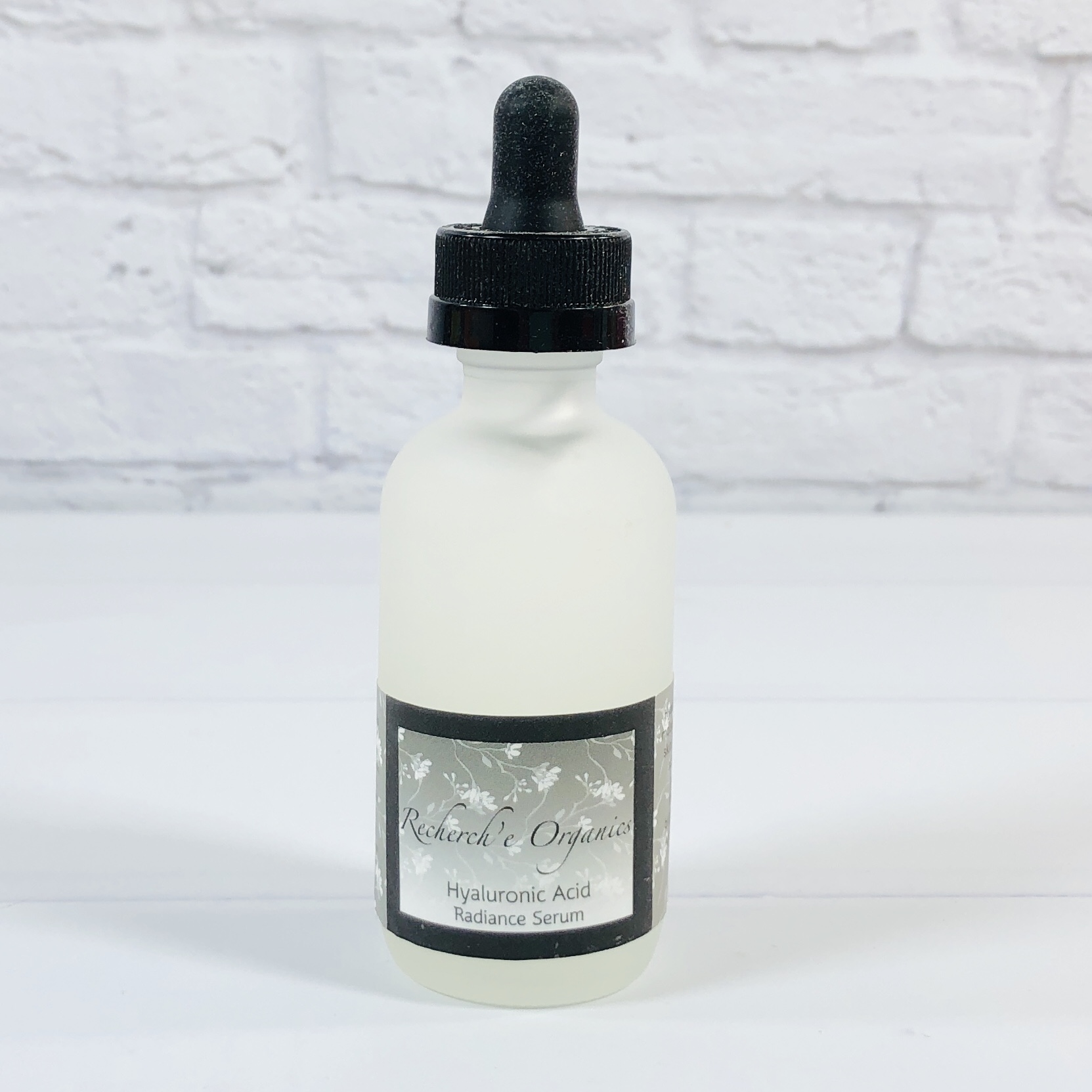 Recherch'e Organics Hyaluronic Acid Radiance Serum ($18) Recherch'e is a new-to-me brand but it turns out they also have their own subscription box!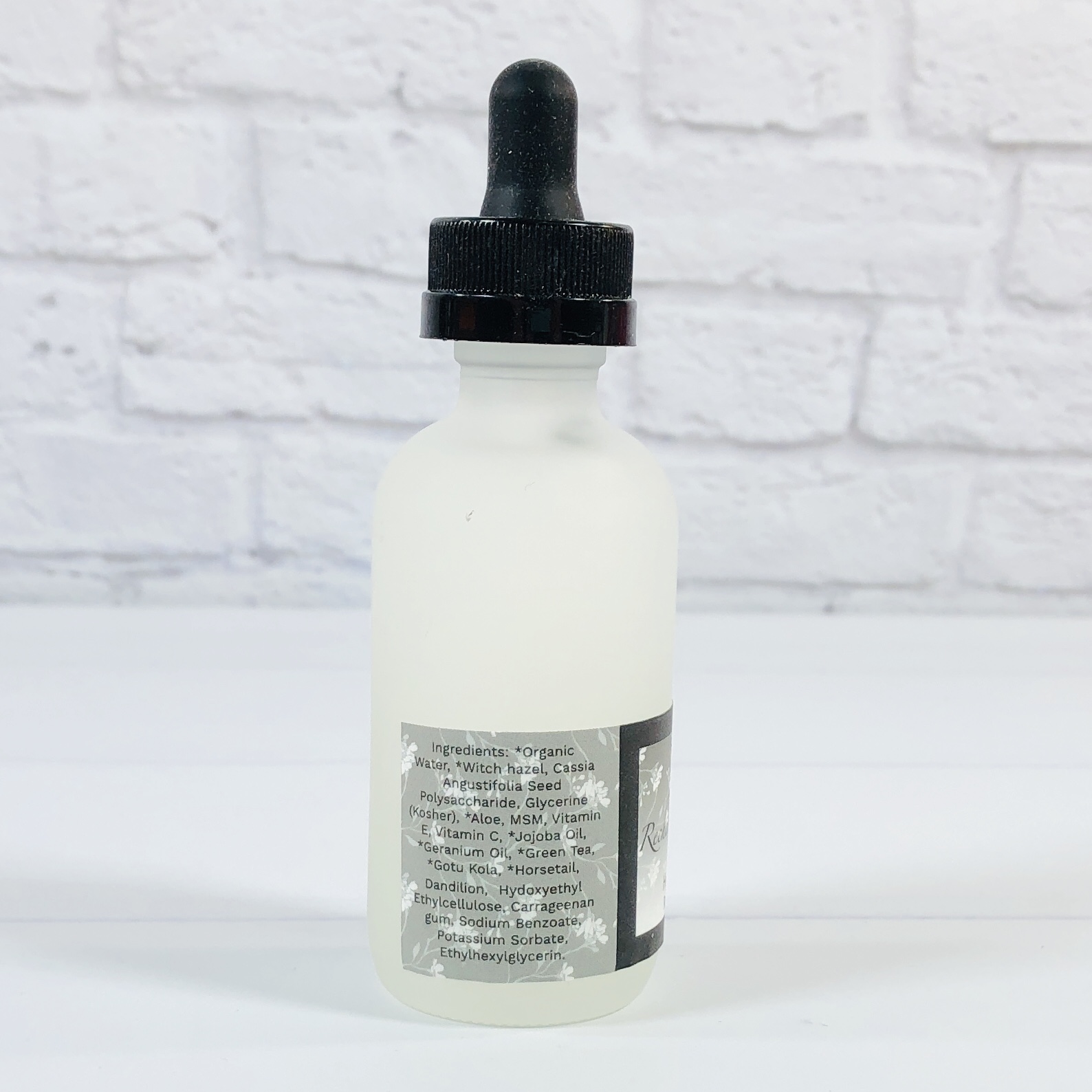 They sent their hyaluronic acid serum, which is supposed to draw water to the skin, keeping it moist throughout the day. Ingredients include witch hazel, aloe, jojoba, and some plant extracts. I didn't see hyaluronic acid listed, but did spy cassia angustifolia (aka senna, usually used as a laxative. It is a source of plant-based hyaluronic acid. Turns out that the usual hyaluronic acid is made from either rooster combs or bacteria, or other connective tissue, so this is a vegan alternative.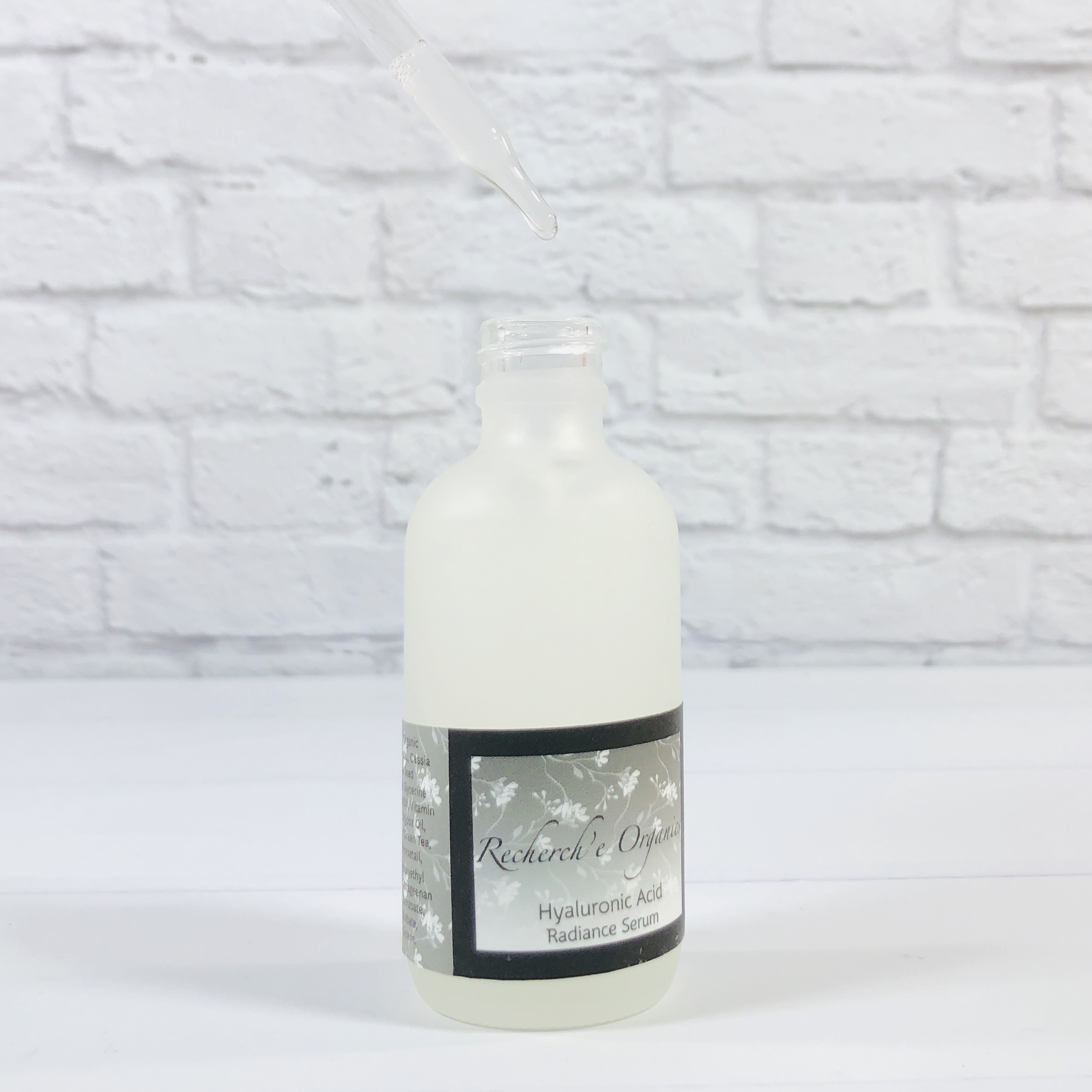 The bottle is frosted glass and the cap needs to be pressed down while turning, sort of like a medicine bottle. The product is gel-like but immediately liquified when I placed it on my skin. It took no time at all to be absorbed and dried quickly. It didn't feel tacky and any scent is very light.
Susan & Me Daily Dose Omega Moisture Butter ($26, on sale for $22.10) Here is another brand I am unfamiliar with but would like to get to know better!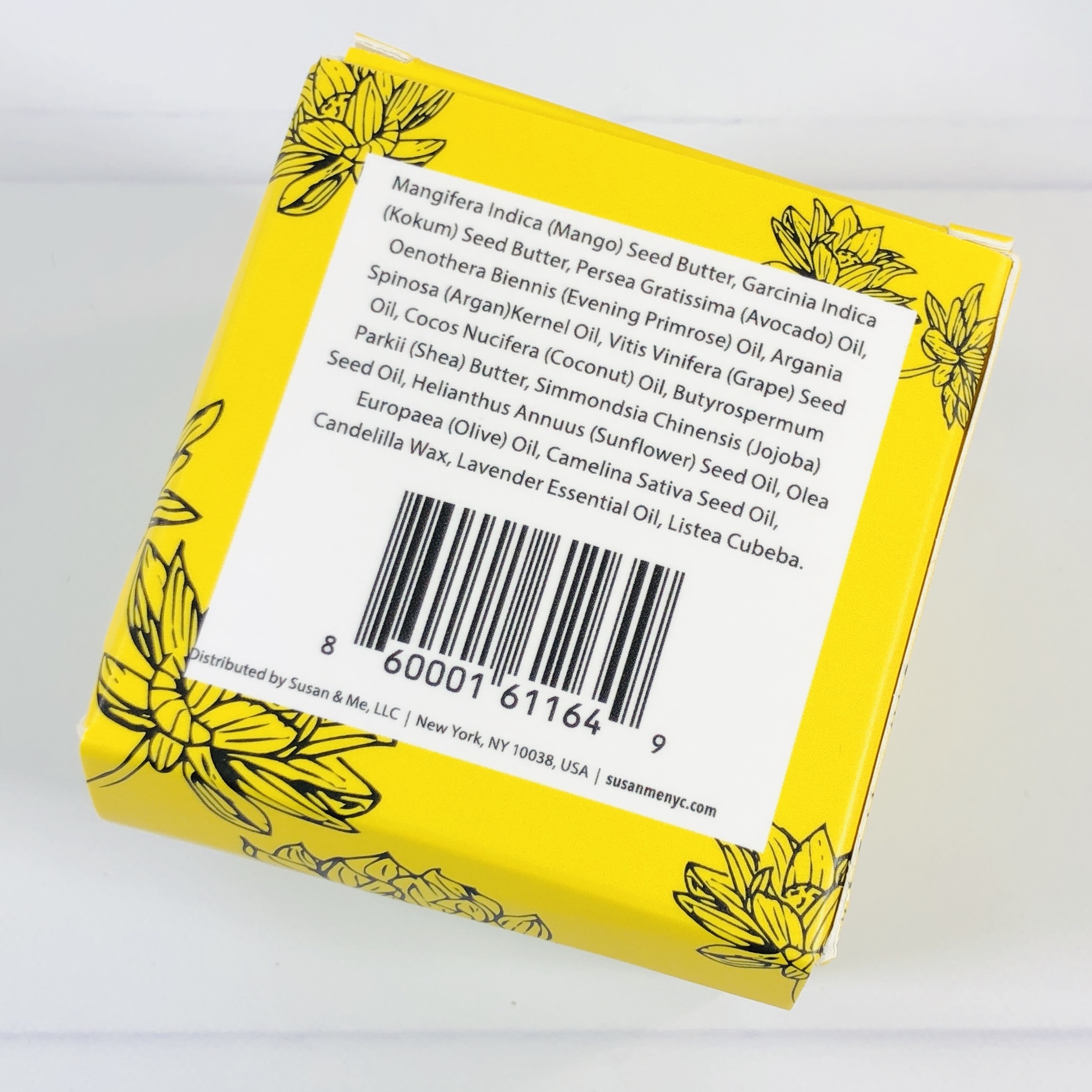 Mango seed butter, kokum seed butter, avocado oil, and all kinds of other plant oils and butters are in here, plus a couple of essential oils. The ingredients work to repair skin and keep it moist.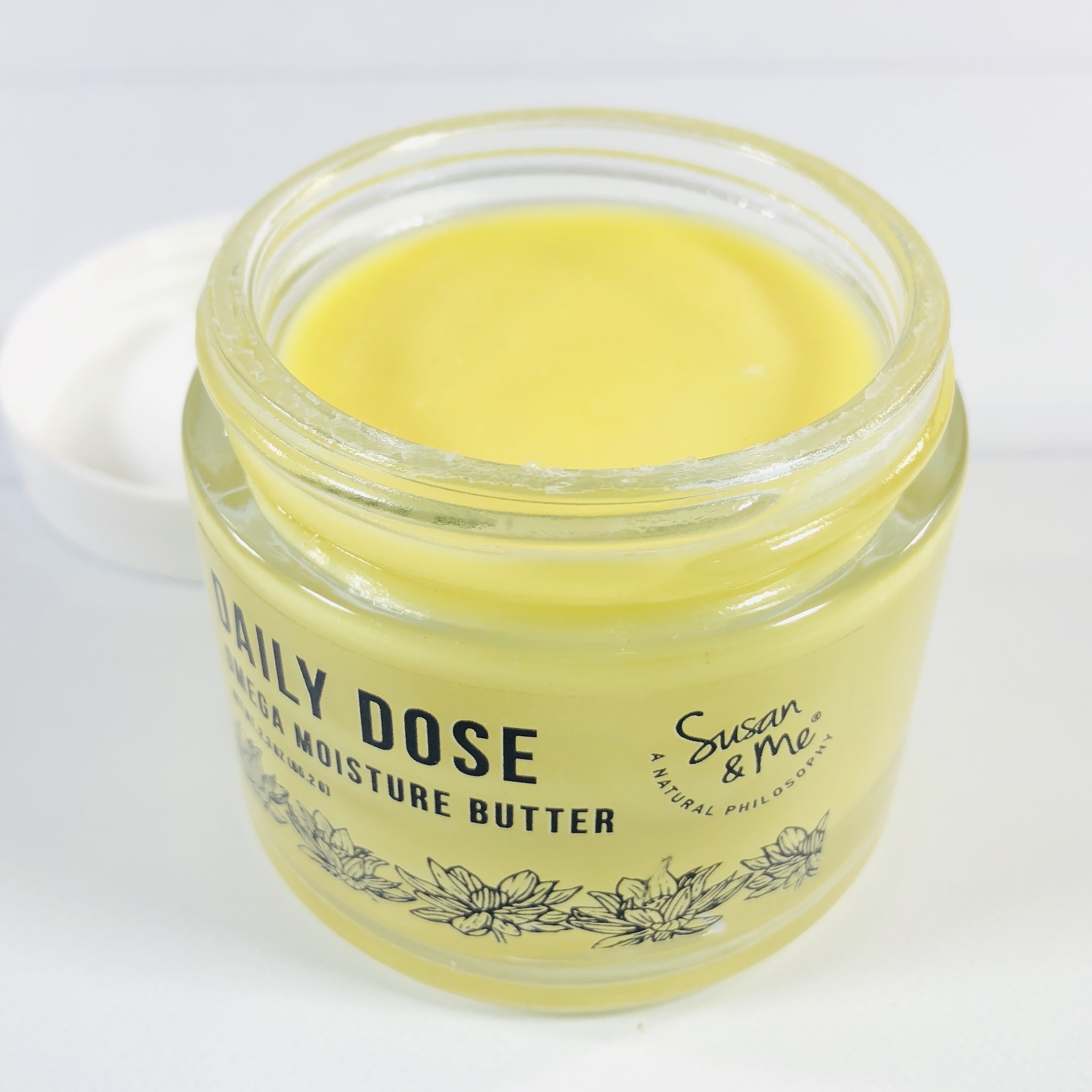 A little goes a long way and it feels so good to rub it over elbows, heels, and hands. My cuticles can benefit from this treatment too. So rich and it smells a little earthy and warm from the essential oils.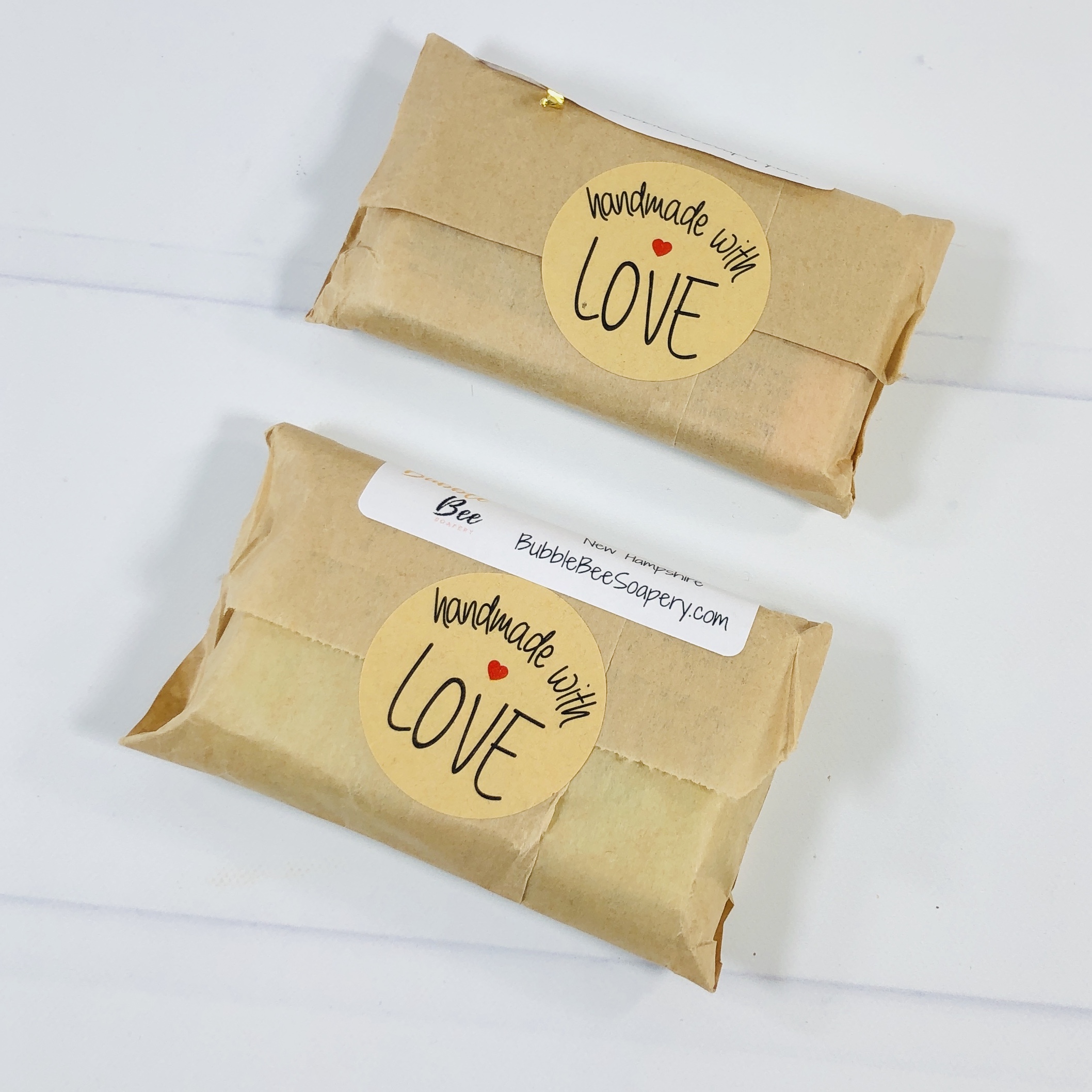 BubbleBee Soapery Sugar Cube Body Scrubs ($16 listed value) Although this brand has all kinds of bath time treats on their website, I didn't see anything that matched exactly the same as what we received.
These are sugar scrub soaps and the ingredients were printed on the packs. I discovered that they have pretty hues but I guess they forgot to list dye or colorant on the package.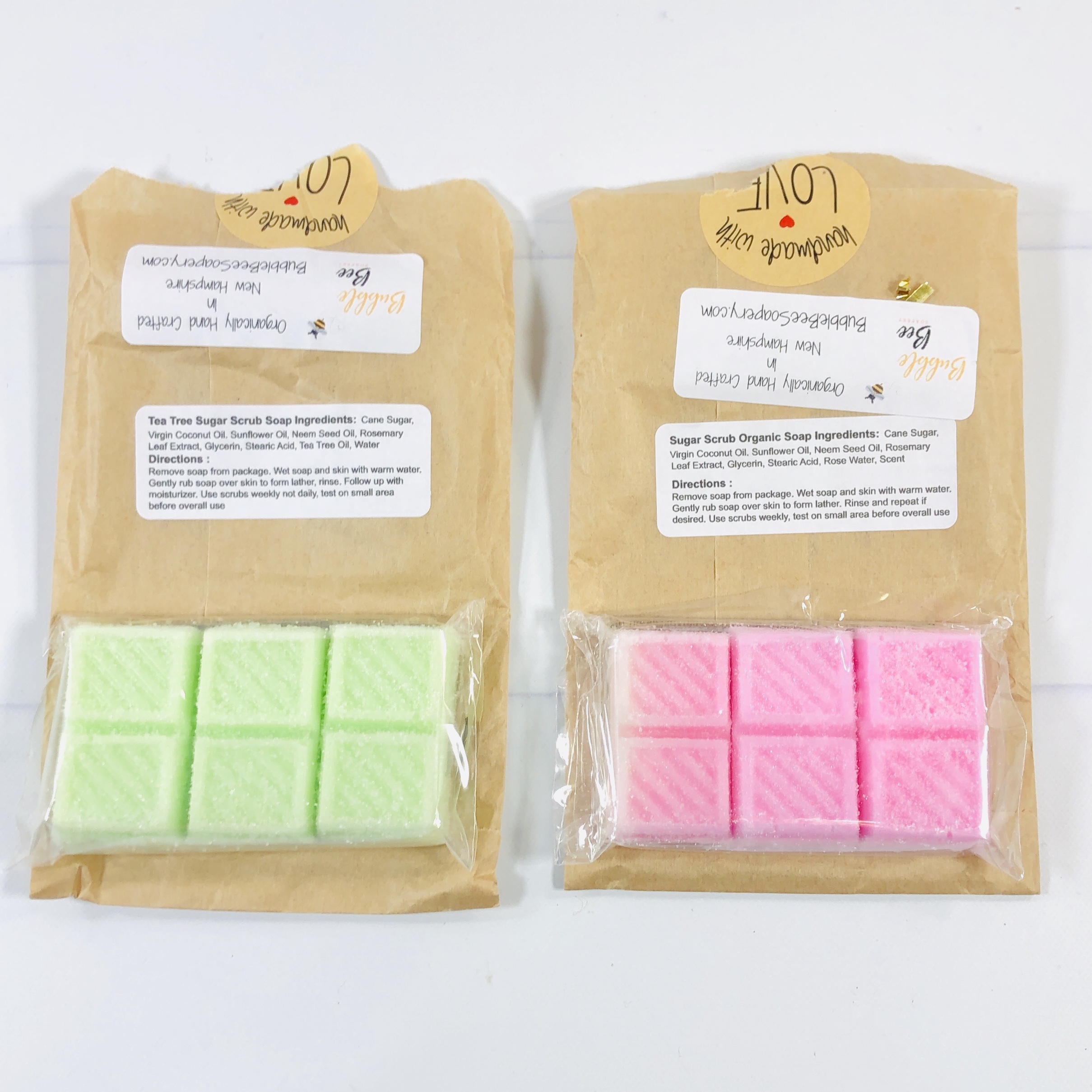 The green cubes smell like tea tree and rosemary while the pink cubes smell like roses. Each pack has 6 cubes but two of the cubes are intact, so there is a total of 3 mini bars per pack. I imagine the cubes were sprinkled with the sugar and is superficial as it rinsed off as soon as the bar was hit with water, so there isn't any exfoliating happening that way. Otherwise, these are mini bars of not too bubbly soap that are kind of hard to use in the shower since they are so small. I would suggest keeping them on hand in a purse as emergency one-time use hand soaps while out and about or place them in a guest bathroom soap dish.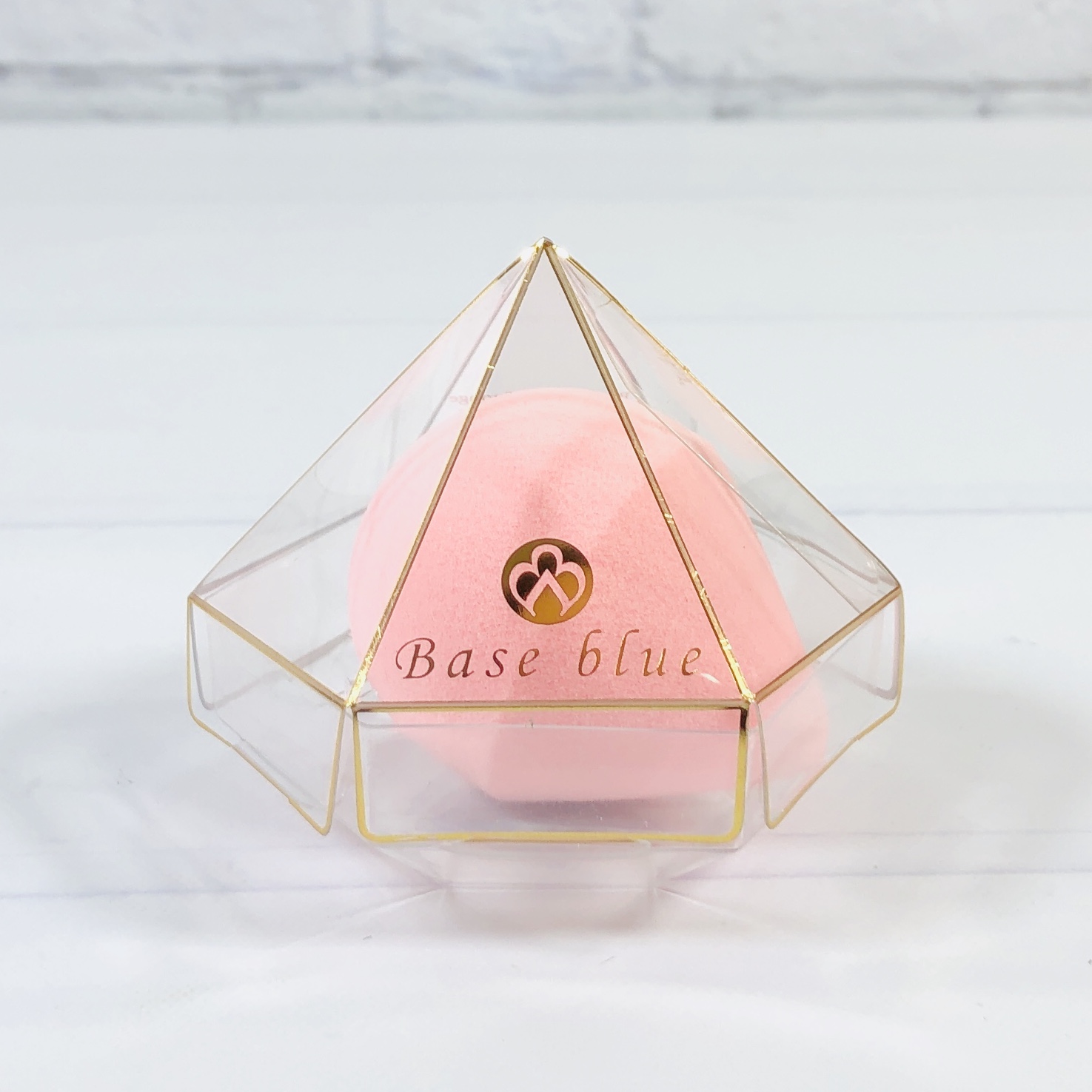 Base Blue AirSponge ($6) is a latex-free makeup sponge that can used for applying base makeup, bronzer, or highlighter and is similar to another well-known pink beauty blender sponge.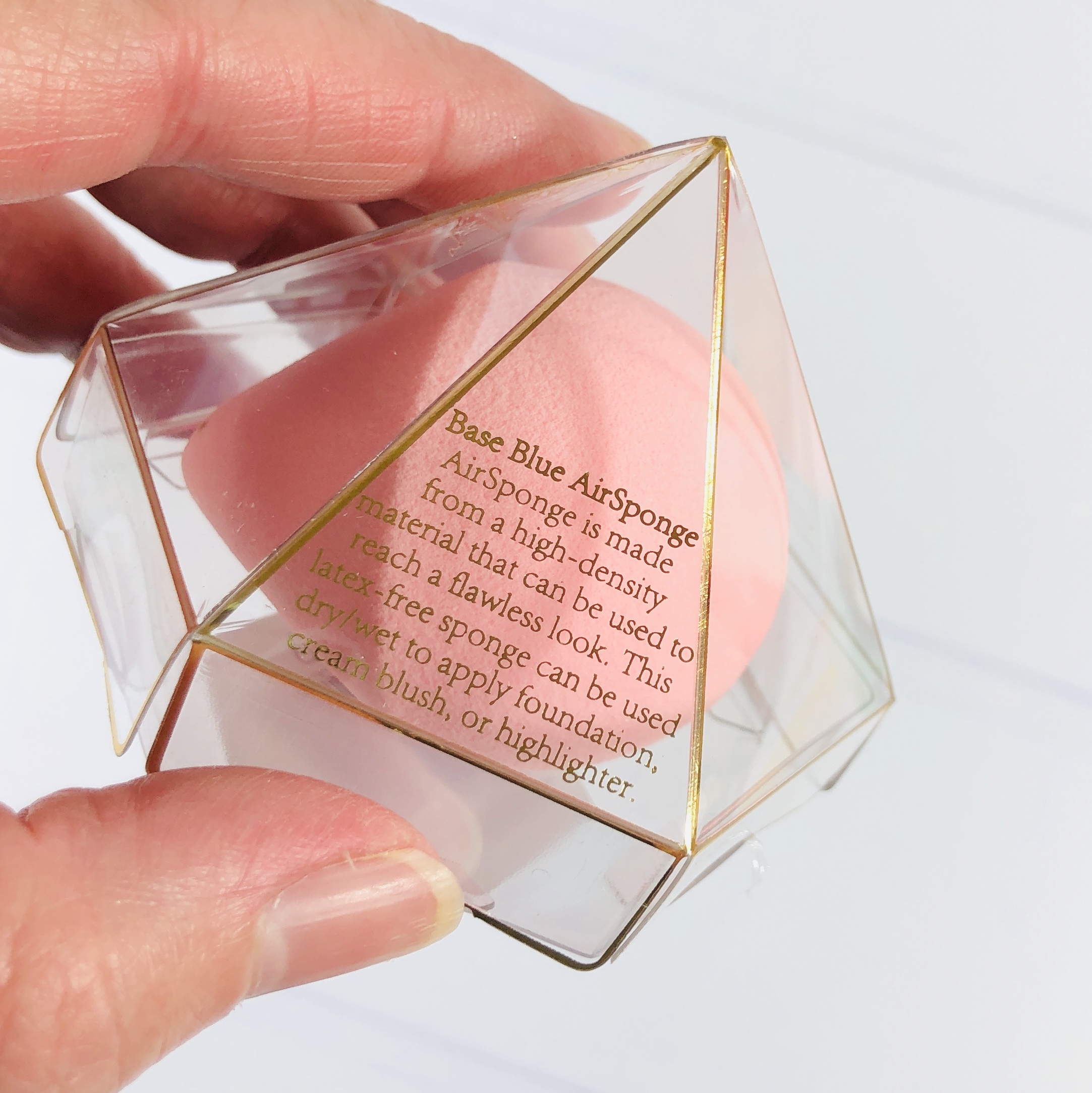 The sponge needs to wetted first and then squeezed out to "seal its cells to maximize makeup coverage with less product". It expands slightly in size when you do this and then shrinks back when the water evaporates after cleansing.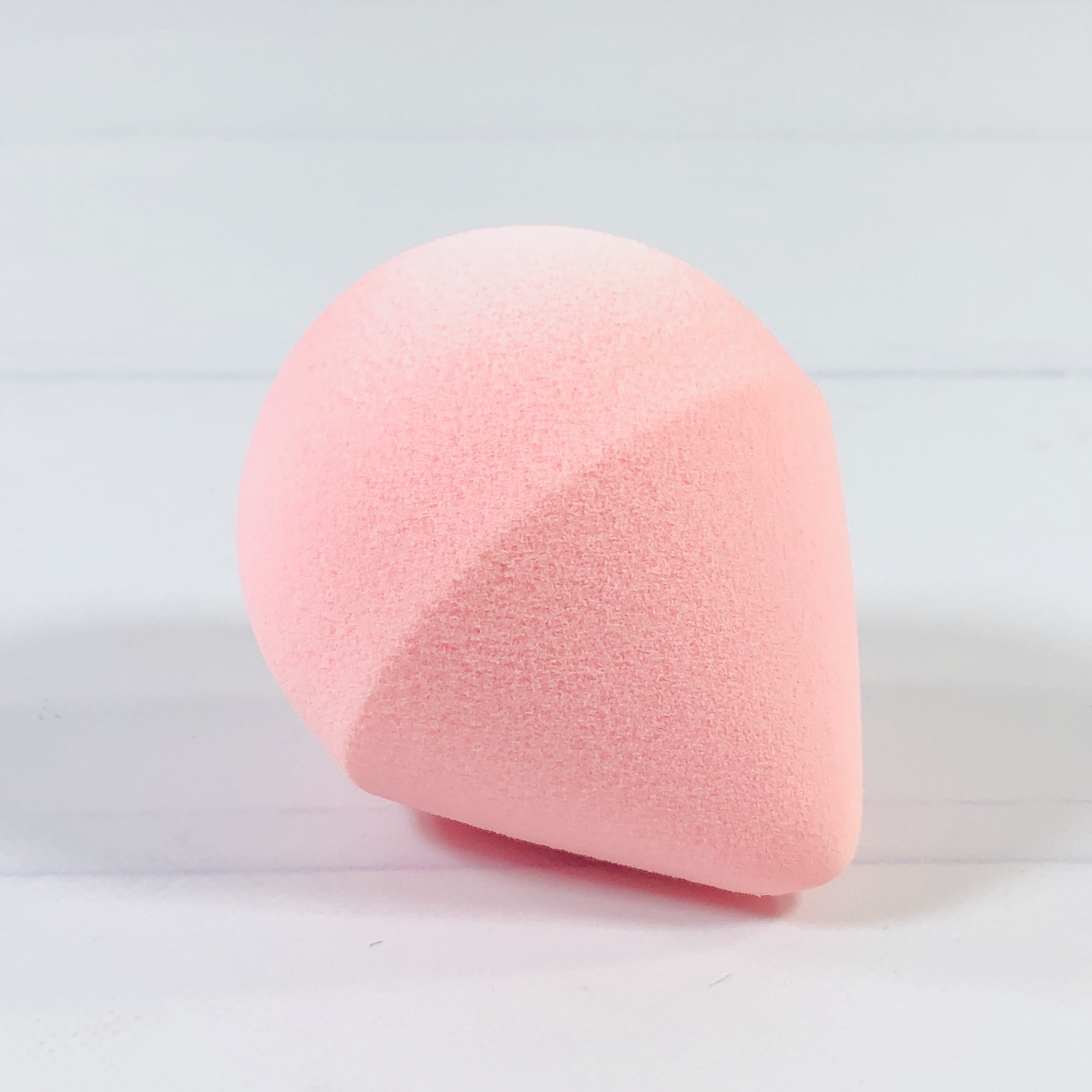 The shape is a little different than what I've encountered before, it's kind of shaped like an ice cream cone!
I use powder foundation and found that it is hard to apply with a sponge but this did work well with a liquid highlighter. I placed highlighter on the back of my hand, dipped the round part of the sponge in the product, and then gently bounced the shimmer where I wanted it to go.
The October Naked Beauty Box was a good one, and had a nice assortment of products! There was a makeup applicator, a face serum, two soaps, a body oil, and a body butter for those extra dry spots. I love body care products so this box was a big hit for me and perfect for the cooler temps that are just around the corner. None of the items were strongly scented, so this was even more of a good thing for me, even more "naked" if you will, but without seeming boring. It's hard to choose a favorite item but that body butter is pretty darn perfect. The value for the October box was around $80!
What do you think of The Naked Beauty Box?