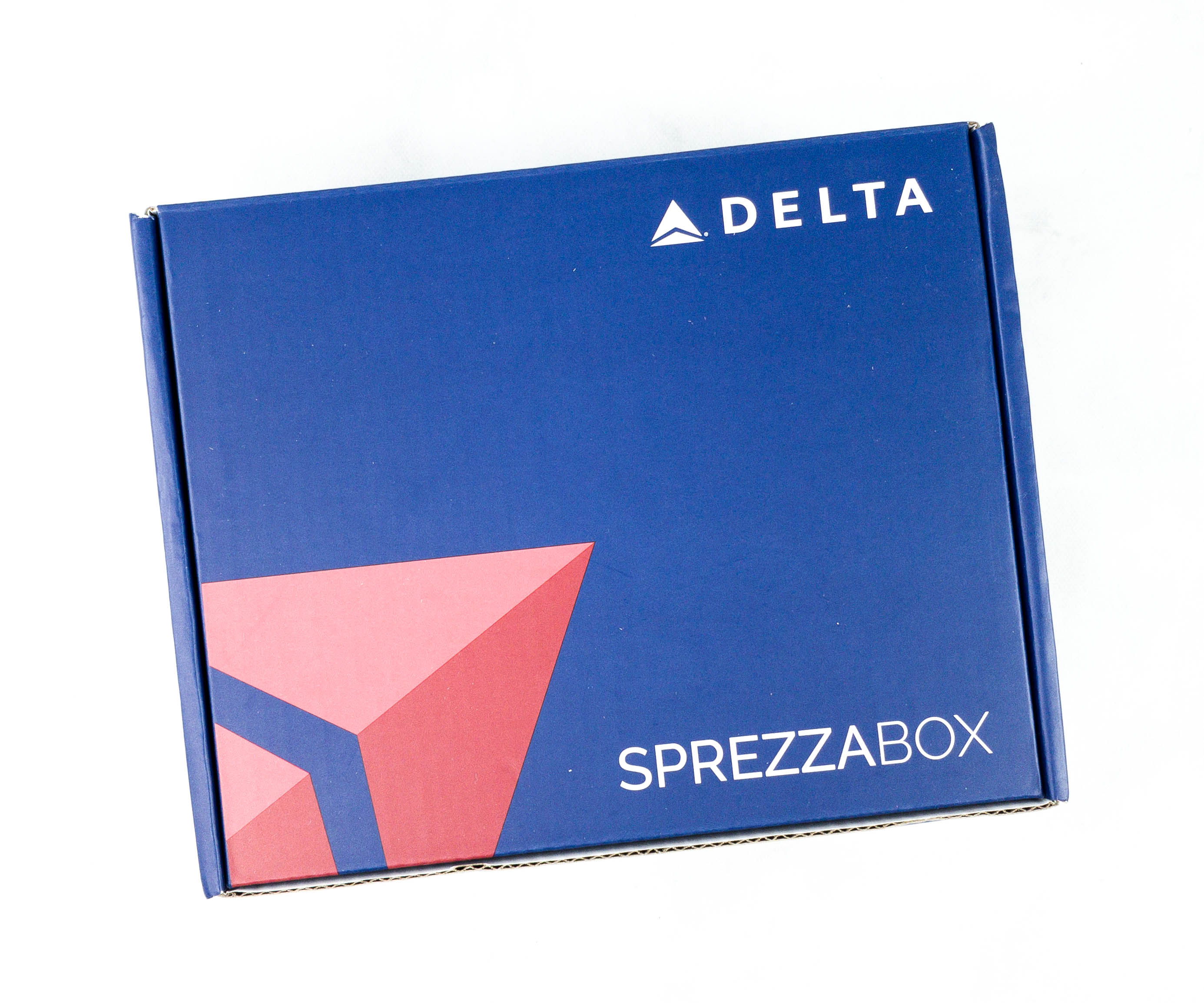 SprezzaBox is a monthly men's accessories subscription box. Each box includes 5-6 high-quality accessories or grooming items, all for $28 per month.
SprezzaBox has recently launched Pick Your Own Box, which allows customers to customize their monthly subscription! Once you place your order, they will send you instructions on how to pick your box. There are 5-6 box options monthly and there's still an option to have their stylists pick for you, in case you'd need help in choosing your box.
DEAL: Use coupon code HELLO20 to save 20% on your first box OR try using code HIGHFIVE  for a special discount.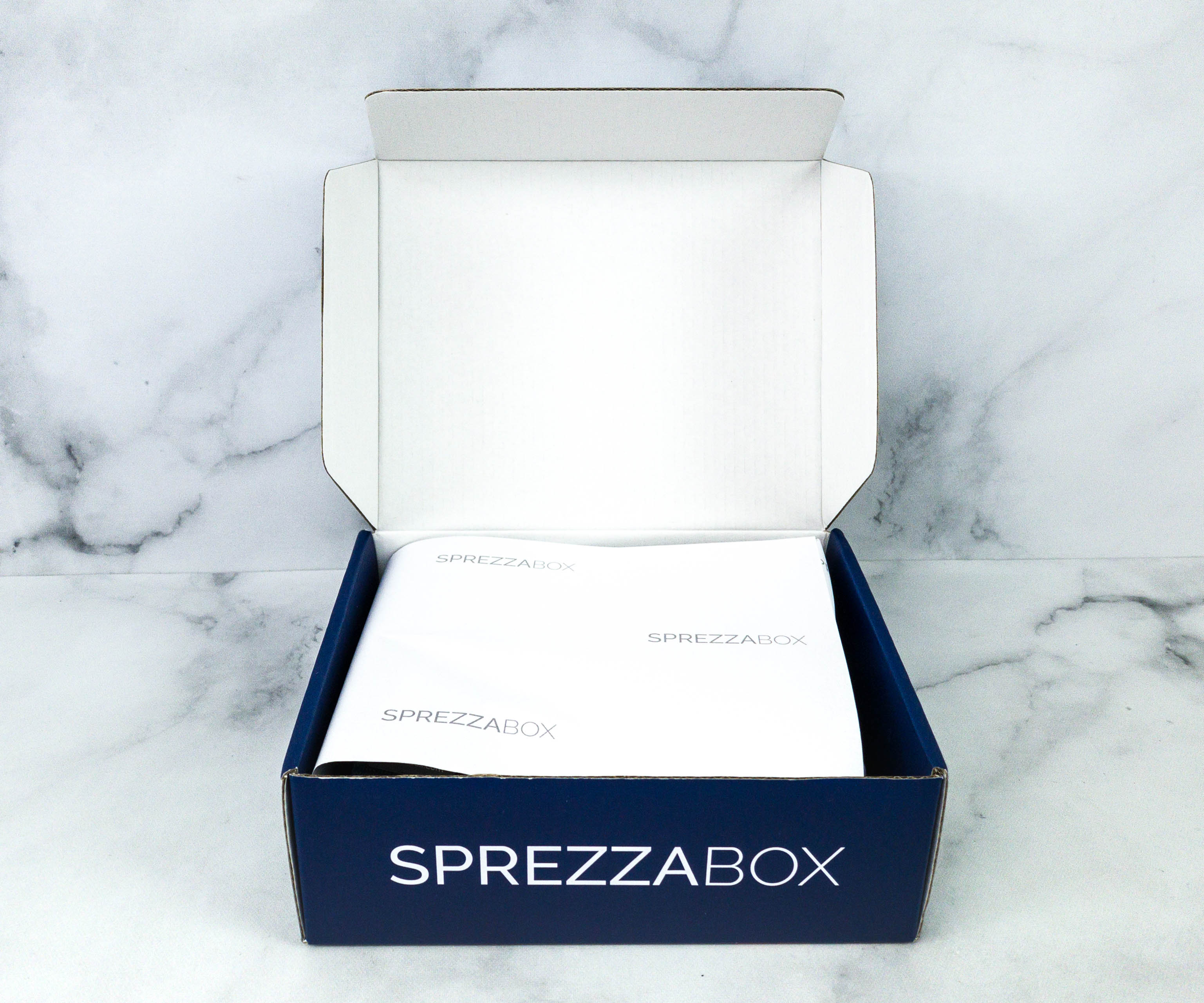 This is the review of the DELTA BOX, one of the selections for October 2020. All the items are neatly bundled in a white wrapping paper.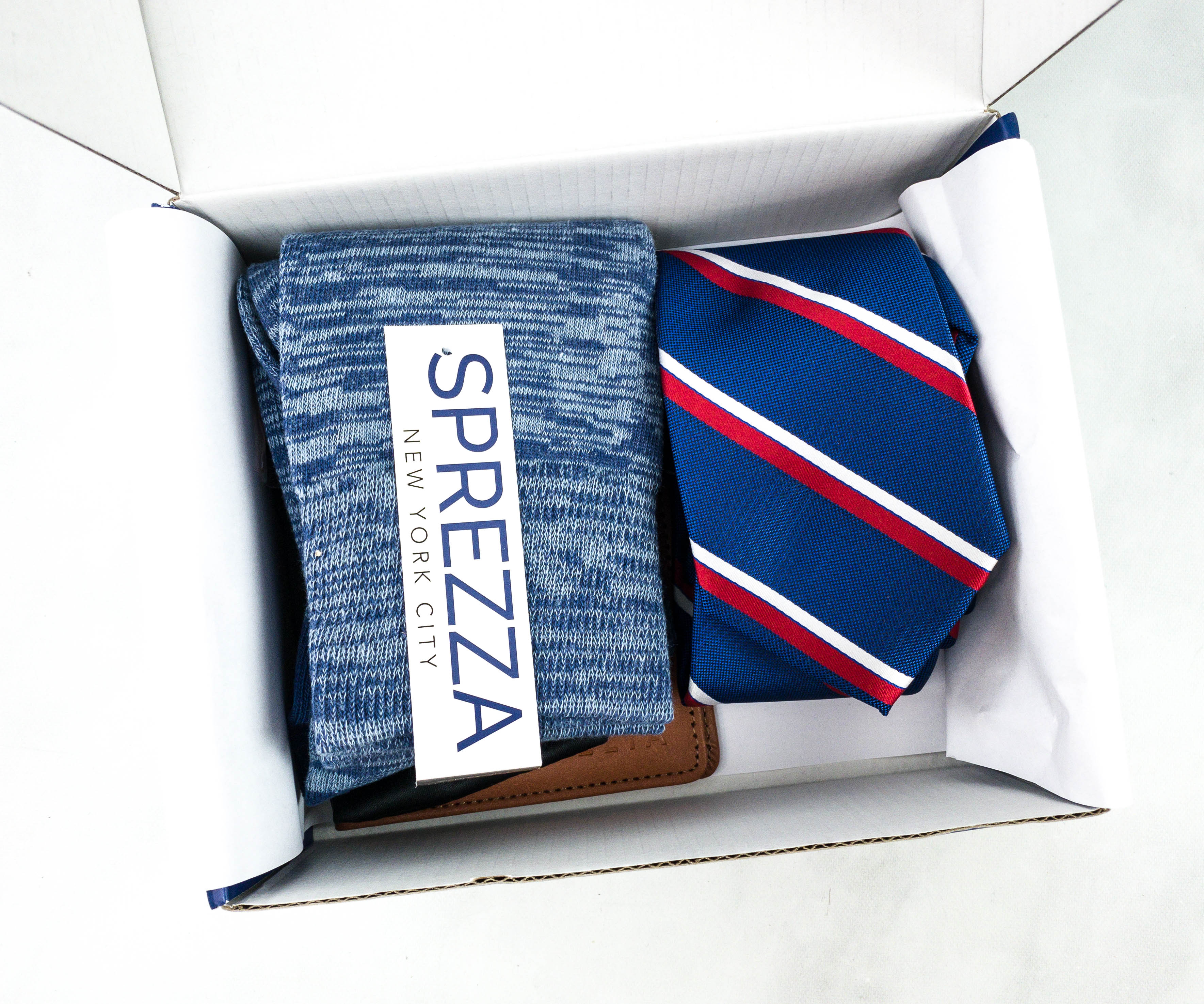 Items are chosen on the basis of the season and current trends – all curated around a central theme. Selections balance wearable and grooming or accessories, and the clothing items tend to complement each other and are wearable within a single, sharply-coordinated ensemble.
Everything in my October 2020 box!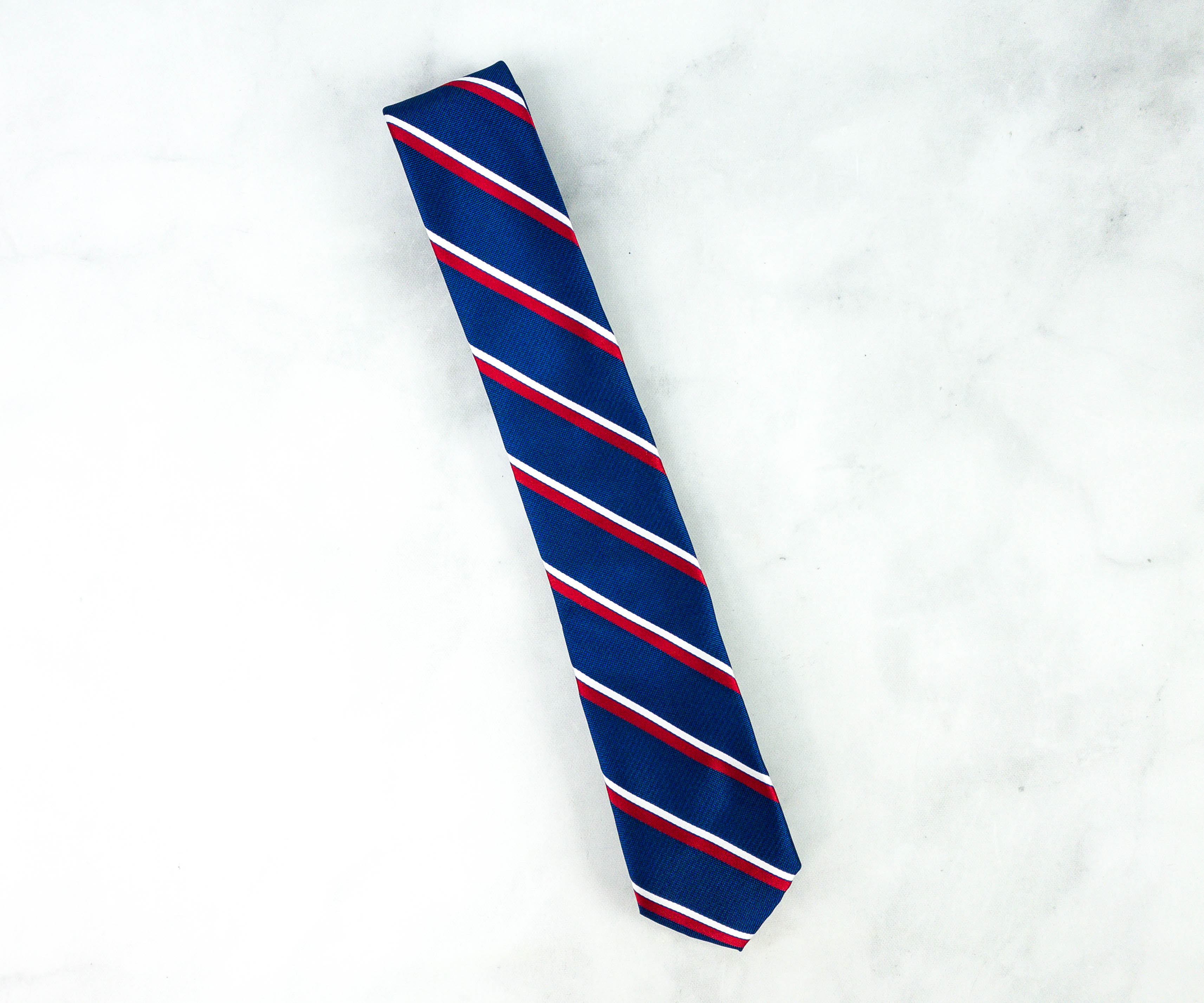 Sprezza Tie. This necktie is made from soft, high-quality fabric that features a blue base color with red and white diagonal stripes.
The back of the necktie features a single loop strap that basically holds the other end of the tie to prevent it from flapping around too much.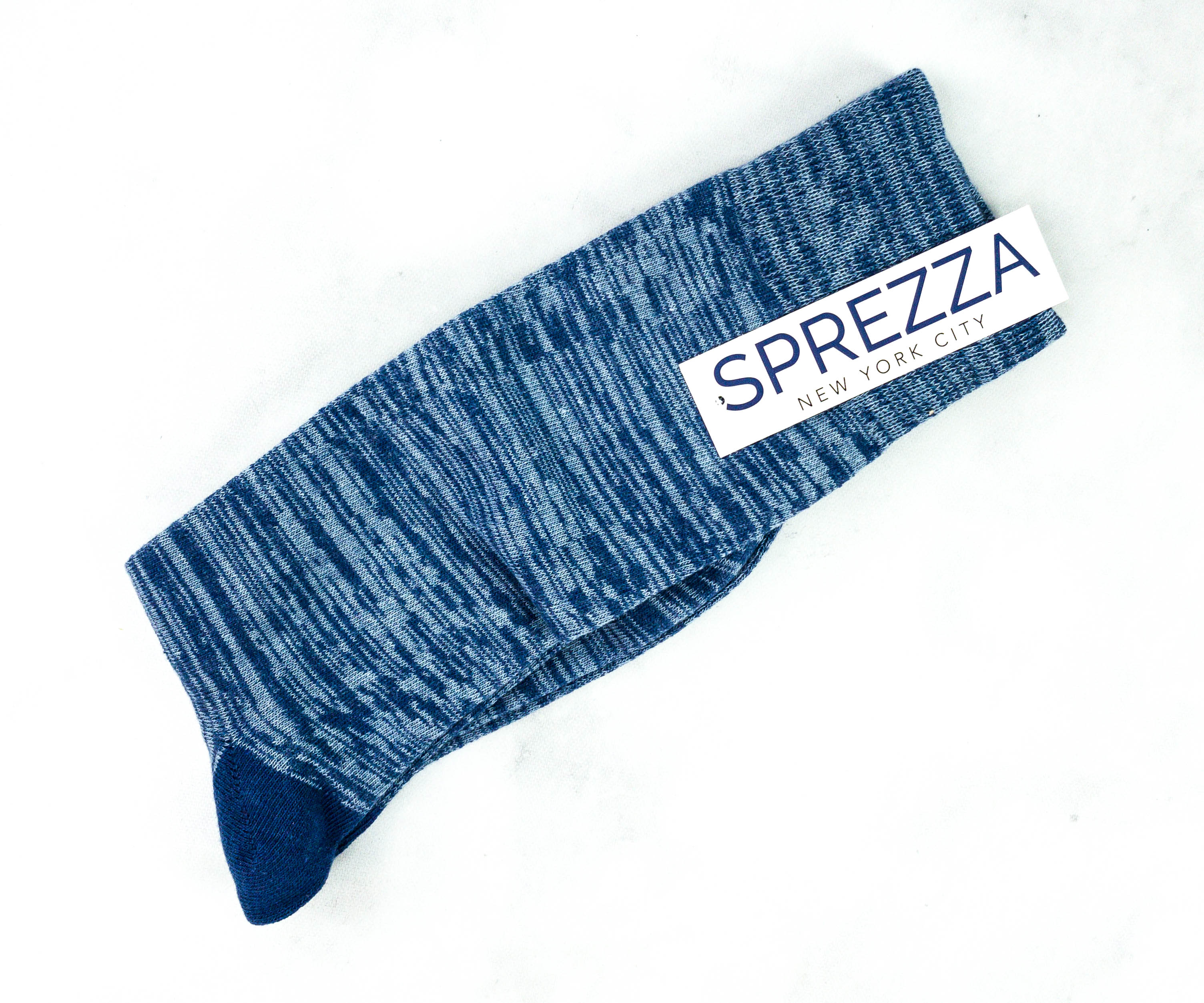 Sprezza Socks. Here's another exclusive item from Sprezza! It's a pair of socks, made from 70% combed cotton, 20% polyester, 8.3% nylon, and 1.7% spandex.
These well-designed socks fit shoes sizes 8-12 for men and 10-12.5 for women.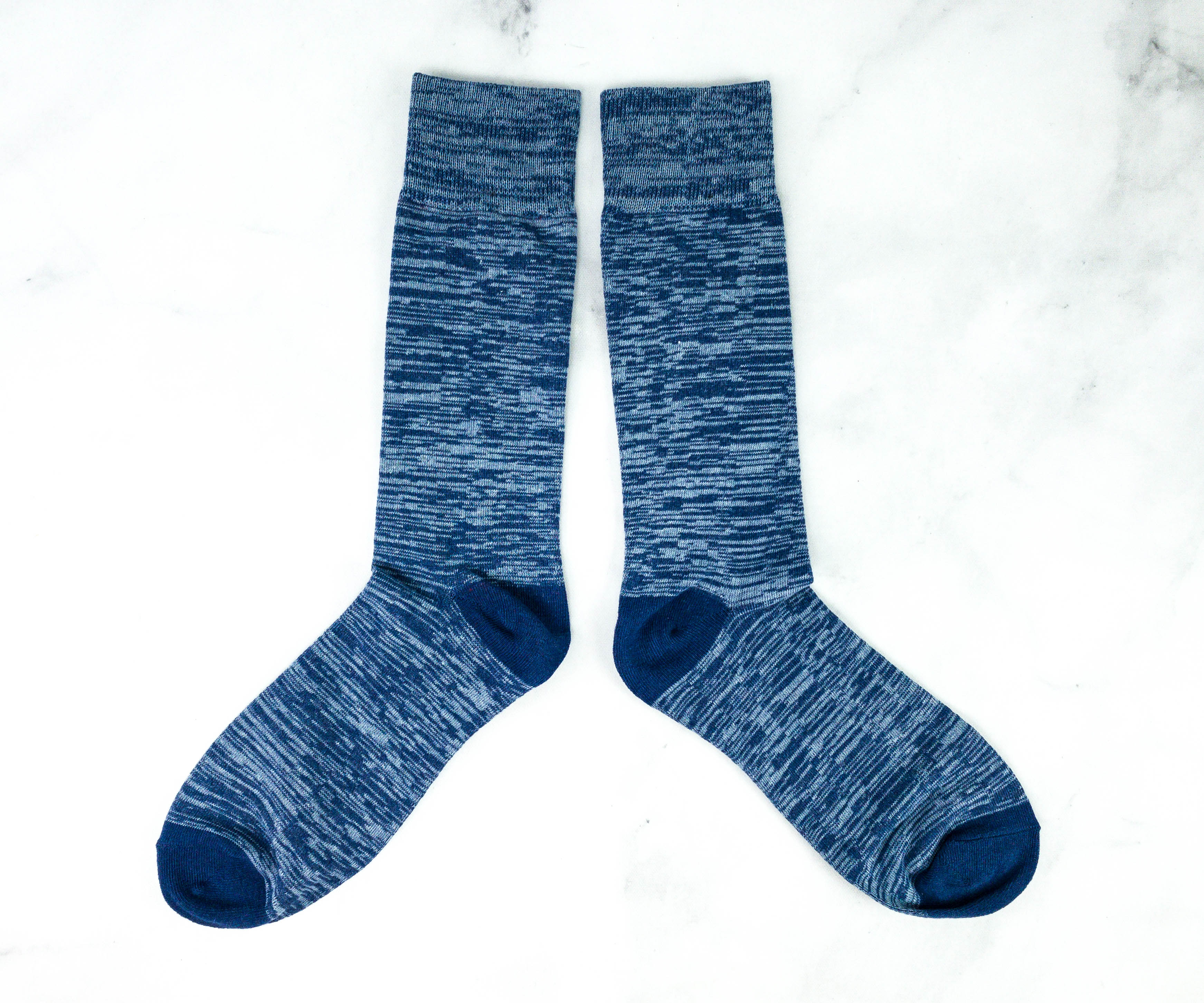 They are crew-cut style socks with a blue base color and a unique, heathered design.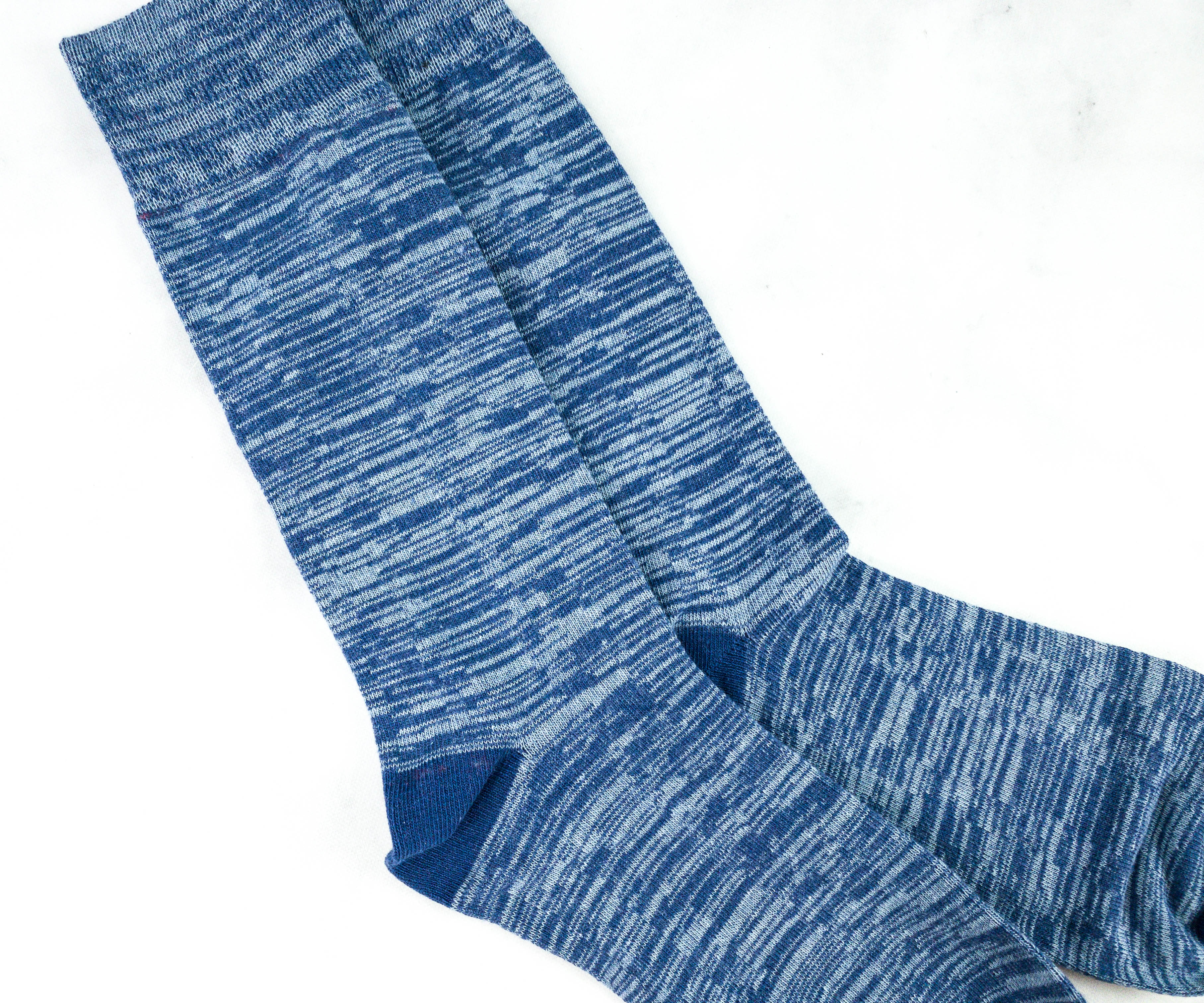 These socks also feature reinforced cuffs, heels, and toes. Plus, they're so soft and comfortable to wear!
Tie Clip. To complete the look, here's an airplane-shaped tie clip made from stainless steel.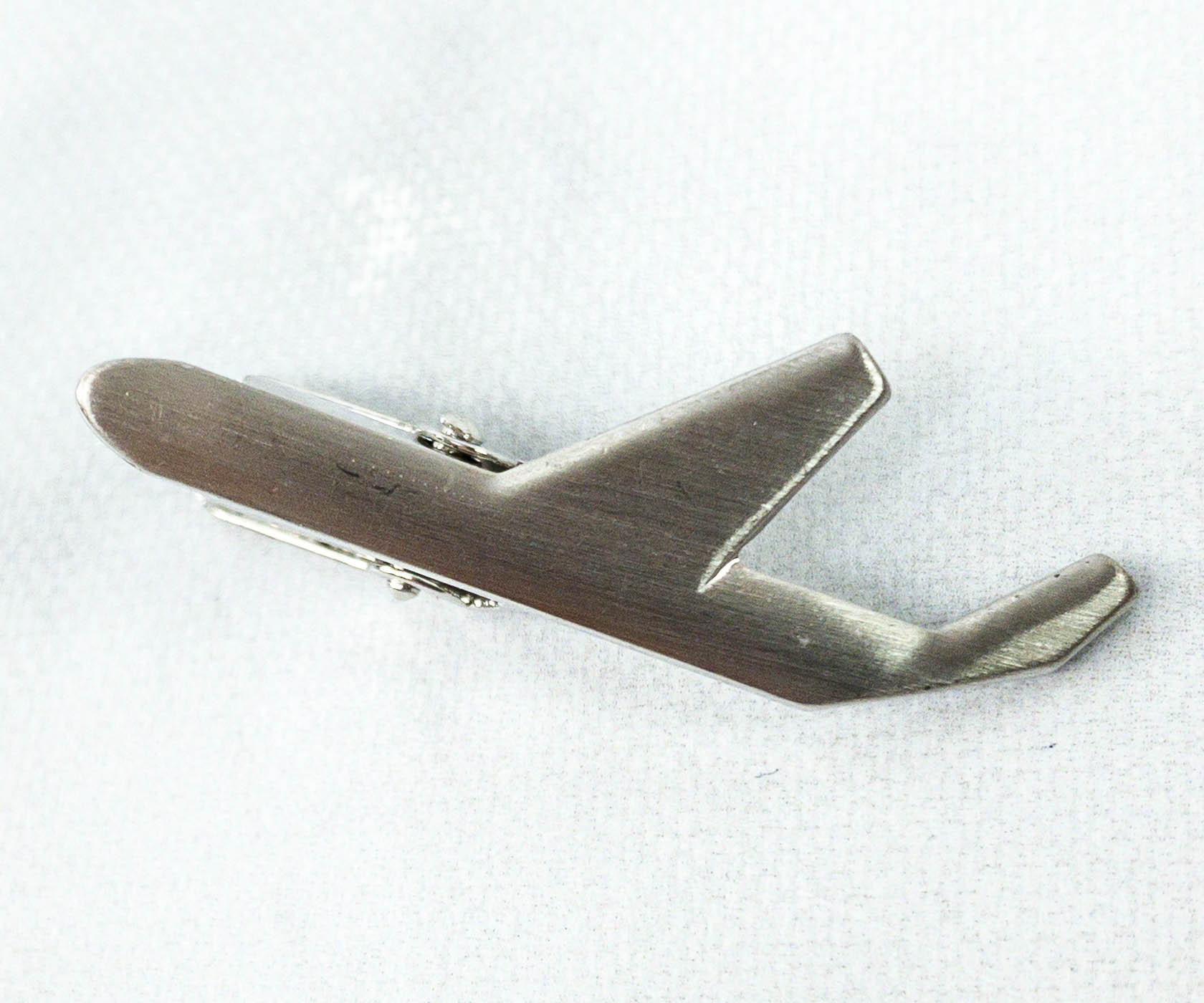 Most of the tie clips I received are shiny, so getting this kind of tie clip excites me a lot. This accessory definitely is a head turner!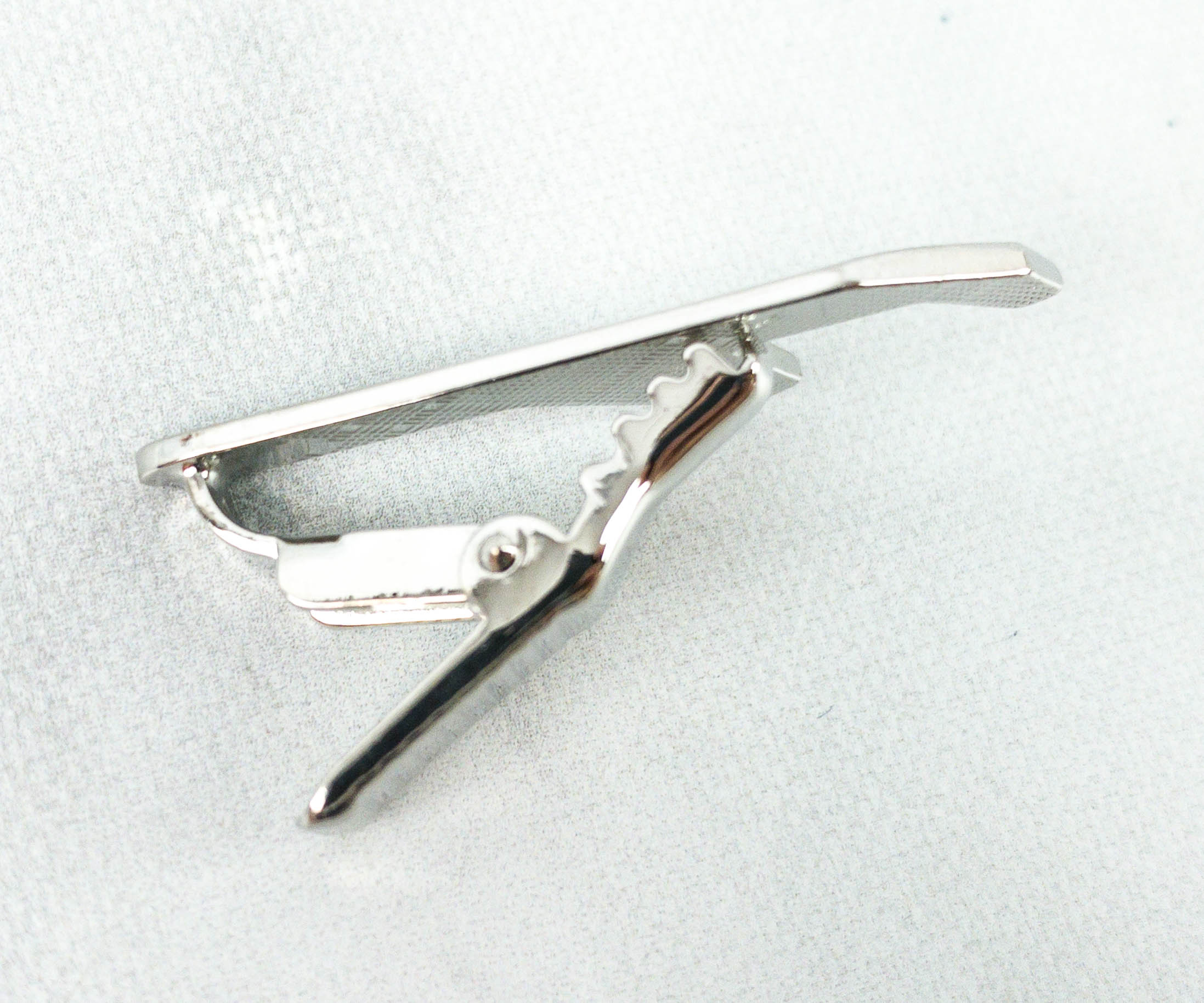 It's easy to use, all you need to do is slide it over between the third and fourth button of the shirt and clip.
Passport Holder. In line with the box theme, they included an elegantly designed passport holder. It's made from high-quality leather in light brown with reinforced stitching on the edges and embossed Delta's logo on the bottom.
It's slim and lightweight. This holder is pretty useful if you're a frequent traveler or if you simply want to protect your passport from dust and dirt at home.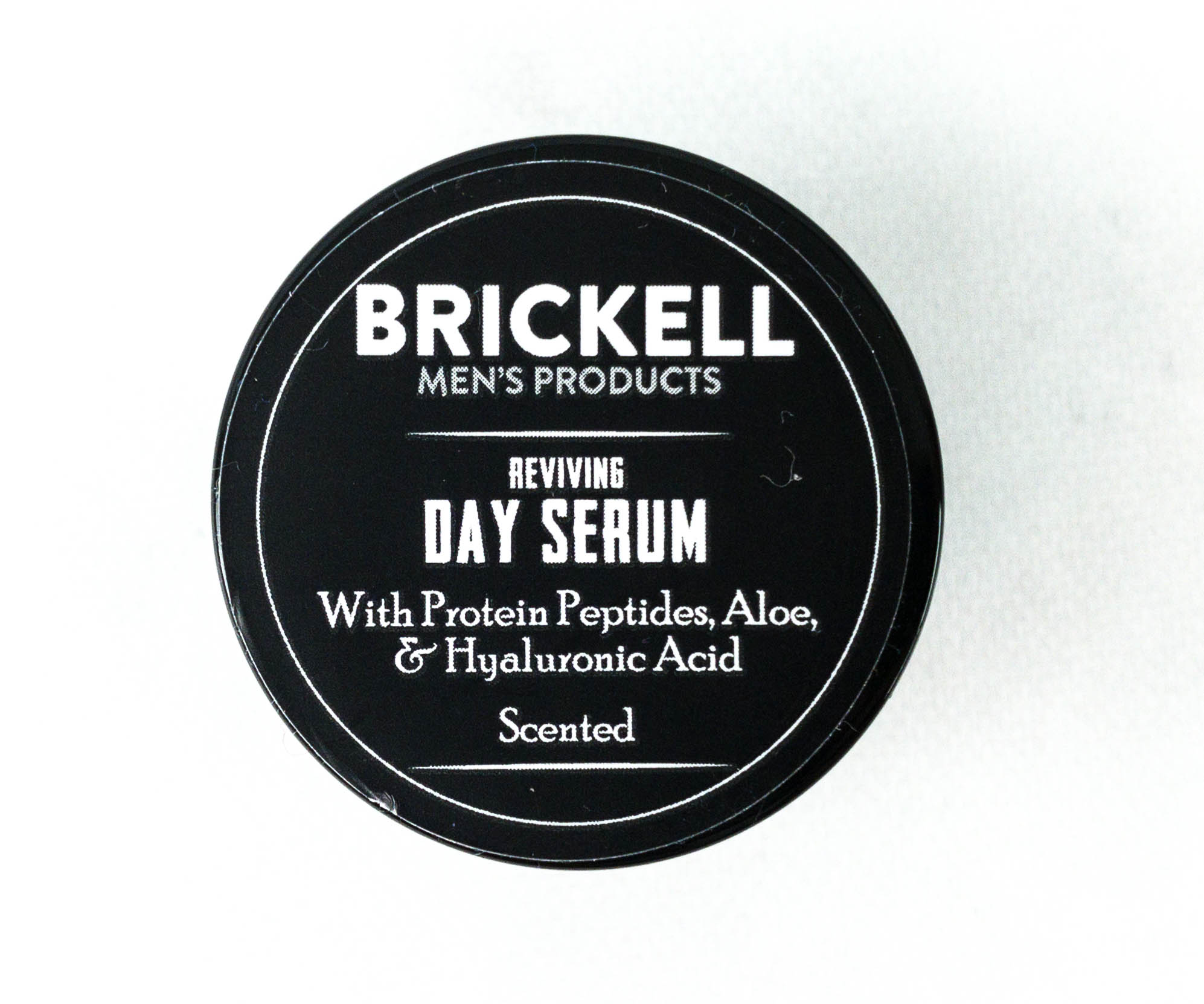 Brickell Reviving Day Serum ($55 Full Size 1oz) This serum is ideal for all kinds of skin types. The formula is packed with natural and organic ingredients including protein peptides, aloe, and hyaluronic acid that aims to boost skin elasticity, restore firmness, and stimulate collagen production.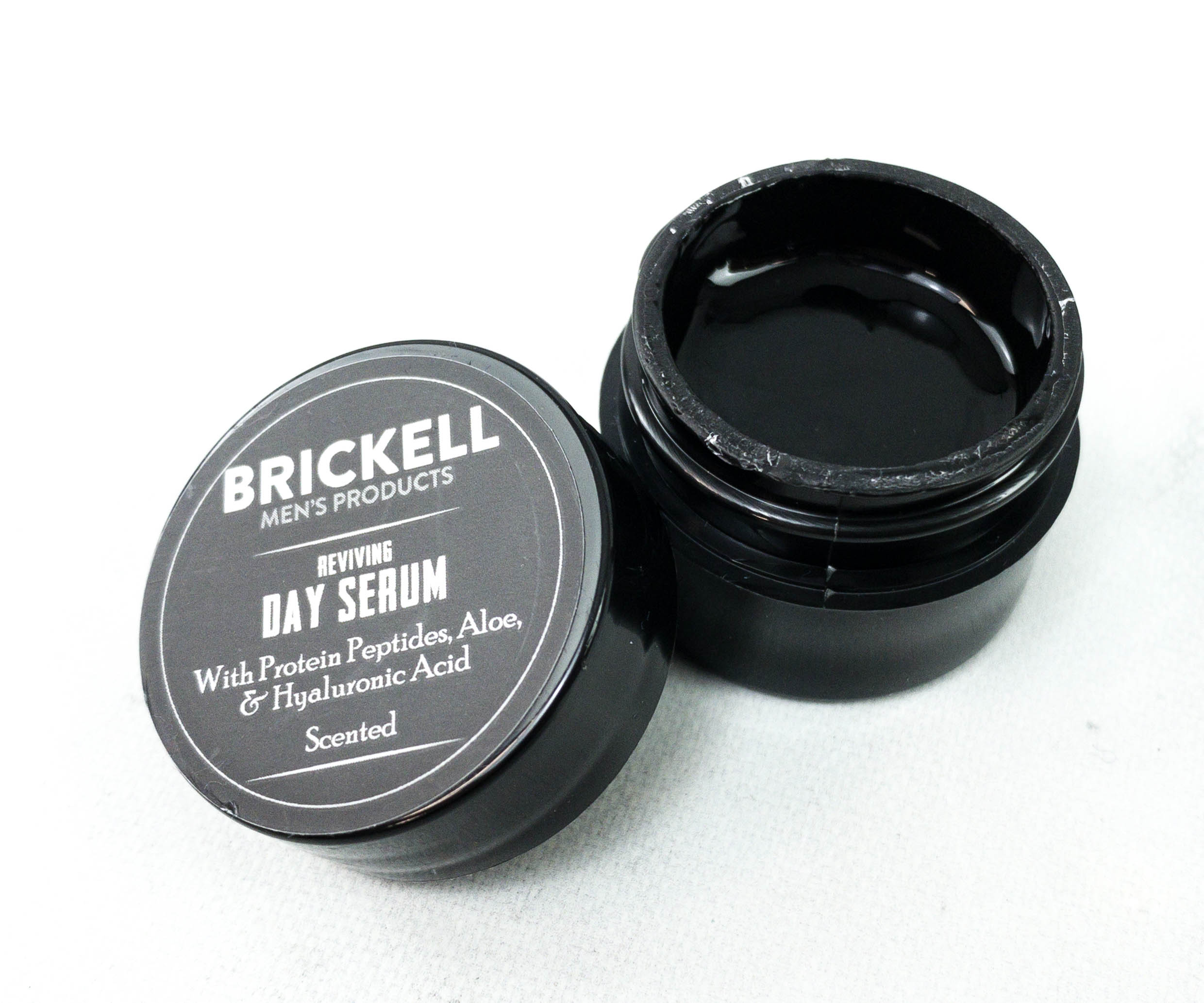 This reviving day serum gets easily absorbed by the skin. It also features a refreshing smell, thanks to the essential oil blend that features peppermint, eucalyptus, and lemongrass.
LSTN Sound Co. The earbuds were packed in a black drawstring pouch with the brand logo printed in front of it.
We also received a 15% off coupon code for our next LSTN sound purchase.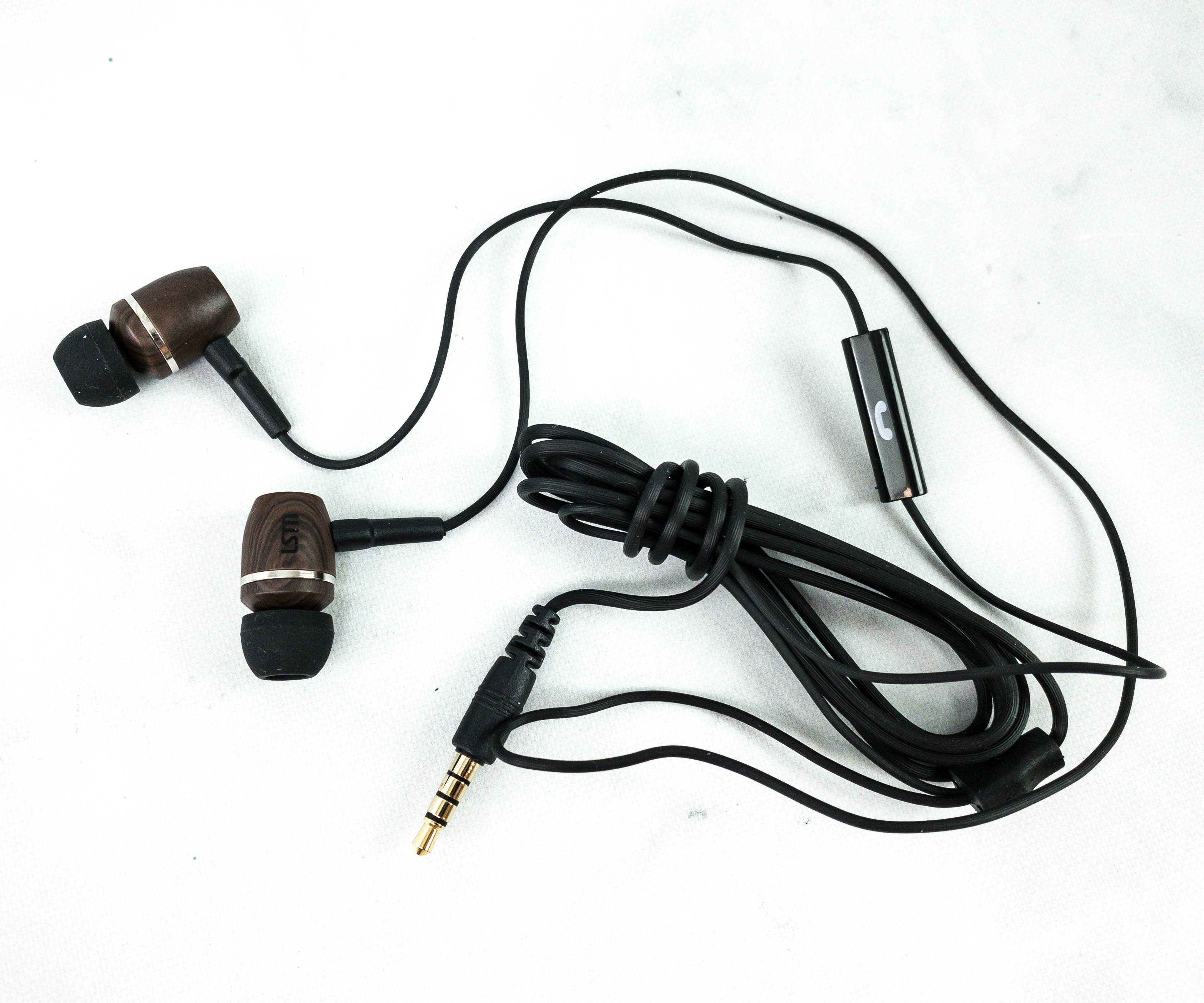 These earbuds are made from walnut wood with a long cable and a built-in speaker and volume controller. It also comes with a 3.5mm jack which you can easily connect to your gadget. This is a perfect headset you can bring on-the-go!
SprezzaBox's monthly selections are always good! This month, I picked DELTA and I have no regrets as it included high-quality and sophisticated accessories. It includes a necktie, a tie clip, and socks that match each other perfectly. There's even an anti-aging cream, a passport holder, and my favorite item in the box, which is the beautifully designed earbuds. The earbuds produce high-quality sounds, plus it's lightweight and portable. All of these for just $28 makes this box totally worth it!
Were you happy with this month's items?