Splendid Spoon is a meal subscription plan that sends ready-to-eat smoothies, soup and grain bowls, light soups, and wellness shots. The subscription cost starts at $65 per week, and you can choose a plan from Lunch, Breakfast+Lunch, or Breakfast+Lunch+Reset. Each week, they deliver plant-based and gluten-free meals to the subscribers, and the orders can also be customized every week by including ingredient avoidances and flavors that you don't want to receive.
They also have a health program that is really easy to follow: 1 plant-based meal/per day, 15 minutes of mindful practice in a day, and a very supportive community. They also believe that a few small changes can create a lasting impact on a person's health!
This is the review of their new Noodles Plan. That's 5 bowls of noodles delivered weekly for $80.
DEAL: Get $25 off on any plans! USE THIS LINK to get the deal.
This sheet lists all the inclusions in this box.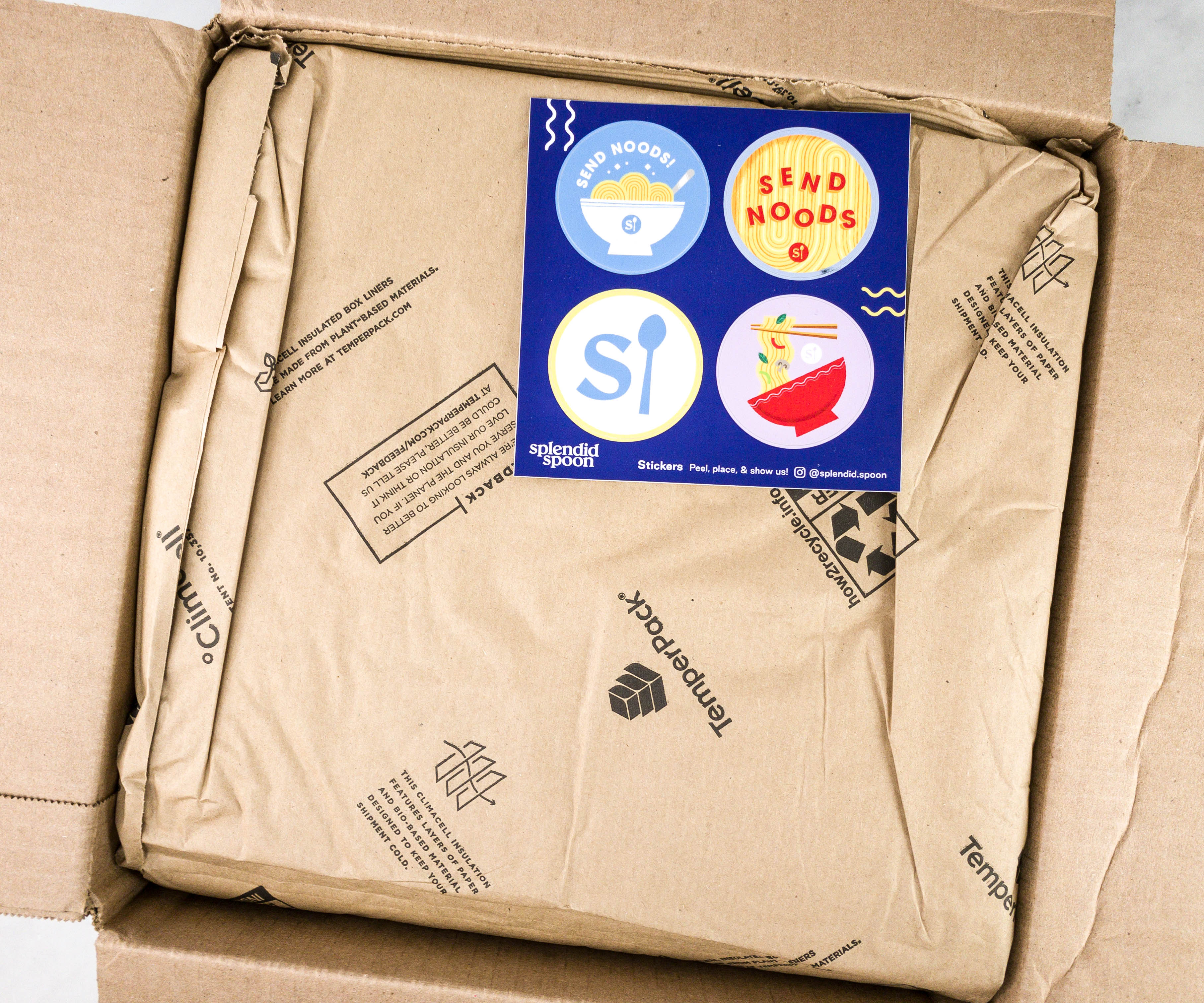 The items were carefully packed to ensure freshness!
Splendid Spoon partners with FedEx to ensure that the packages are handled properly during transit. The meals are delivered frozen, semi-frozen, or even chilled.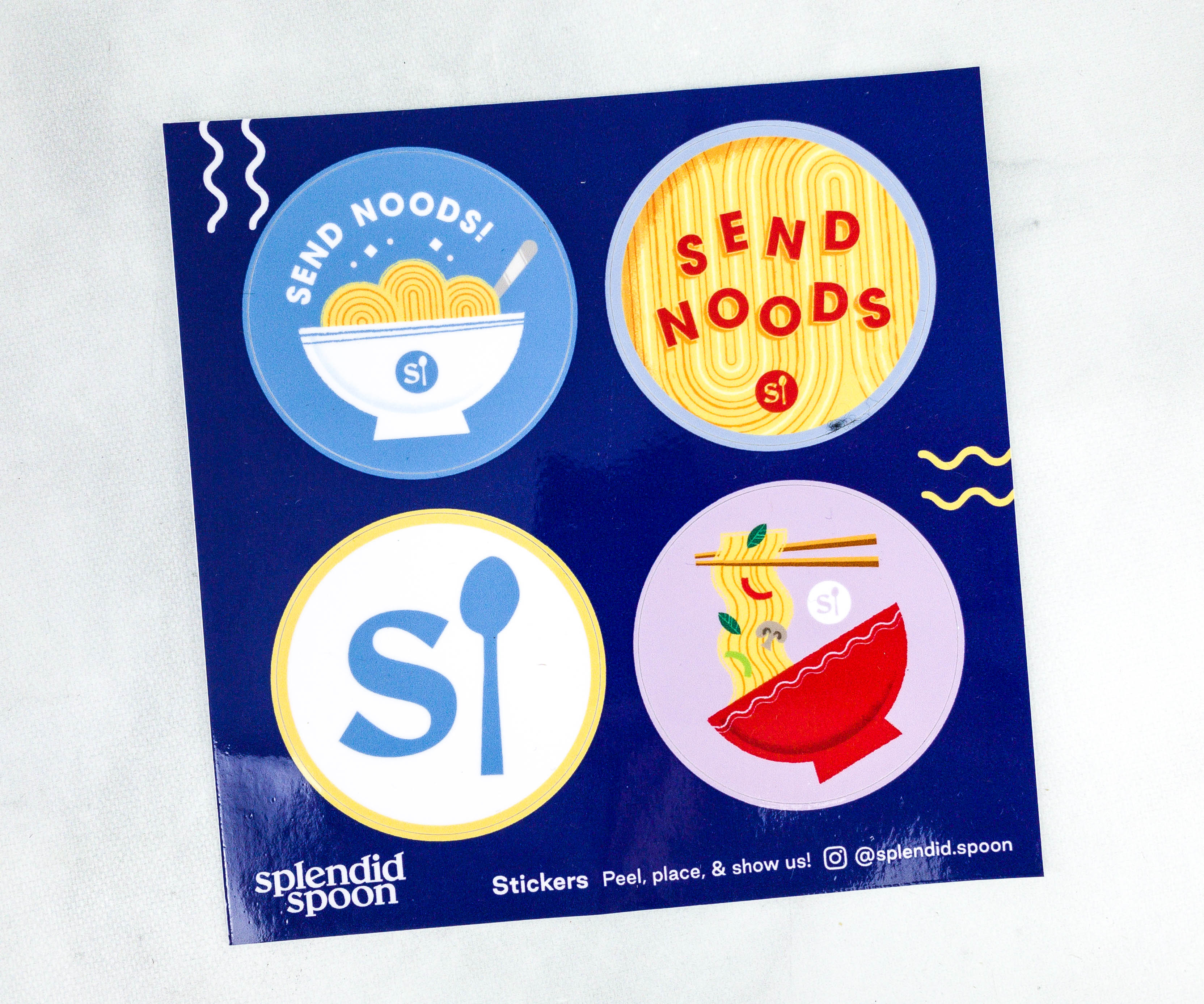 This month, they also sent us a cute sticker set!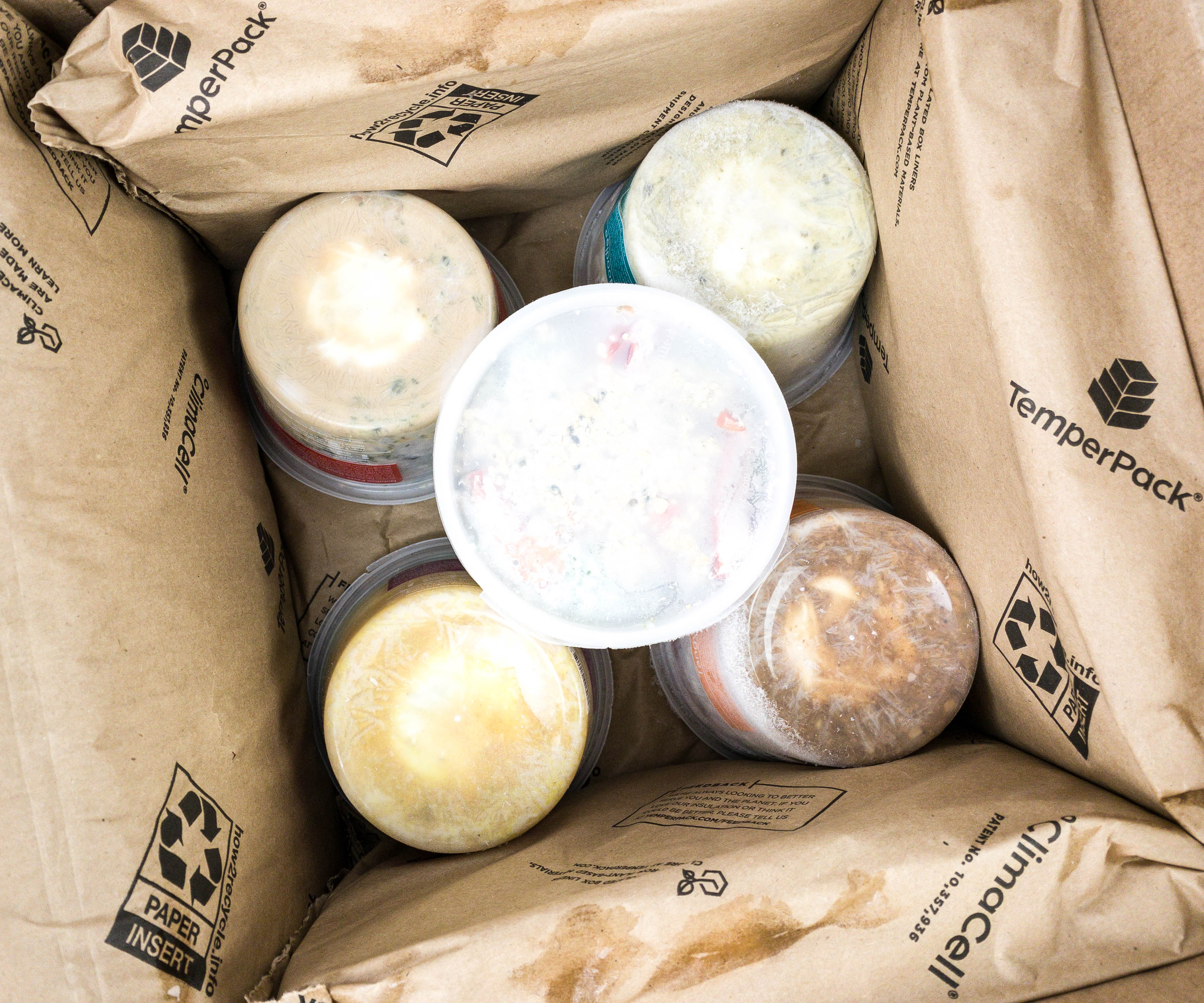 They come in containers that are plant-based insulated.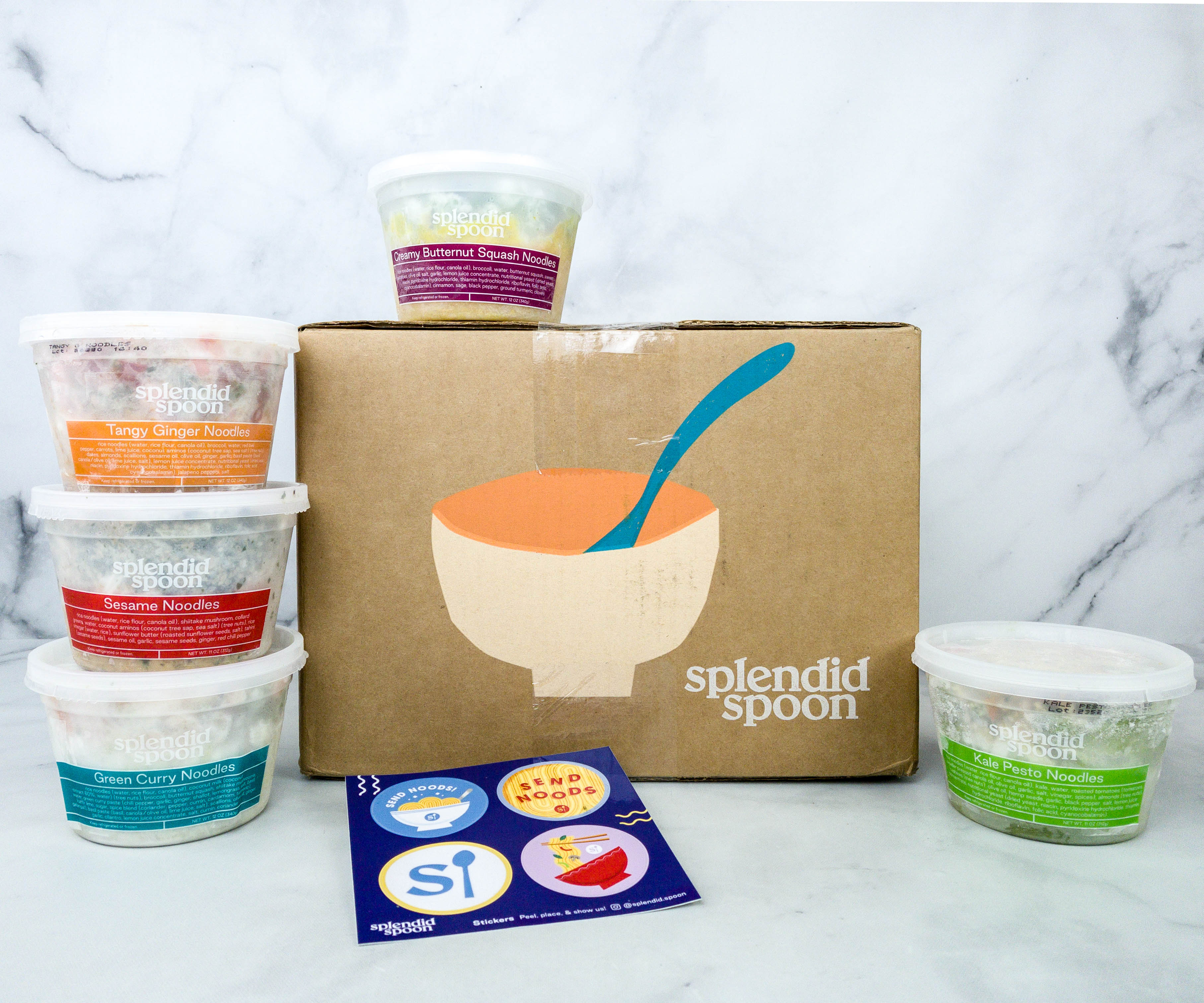 Everything in my box!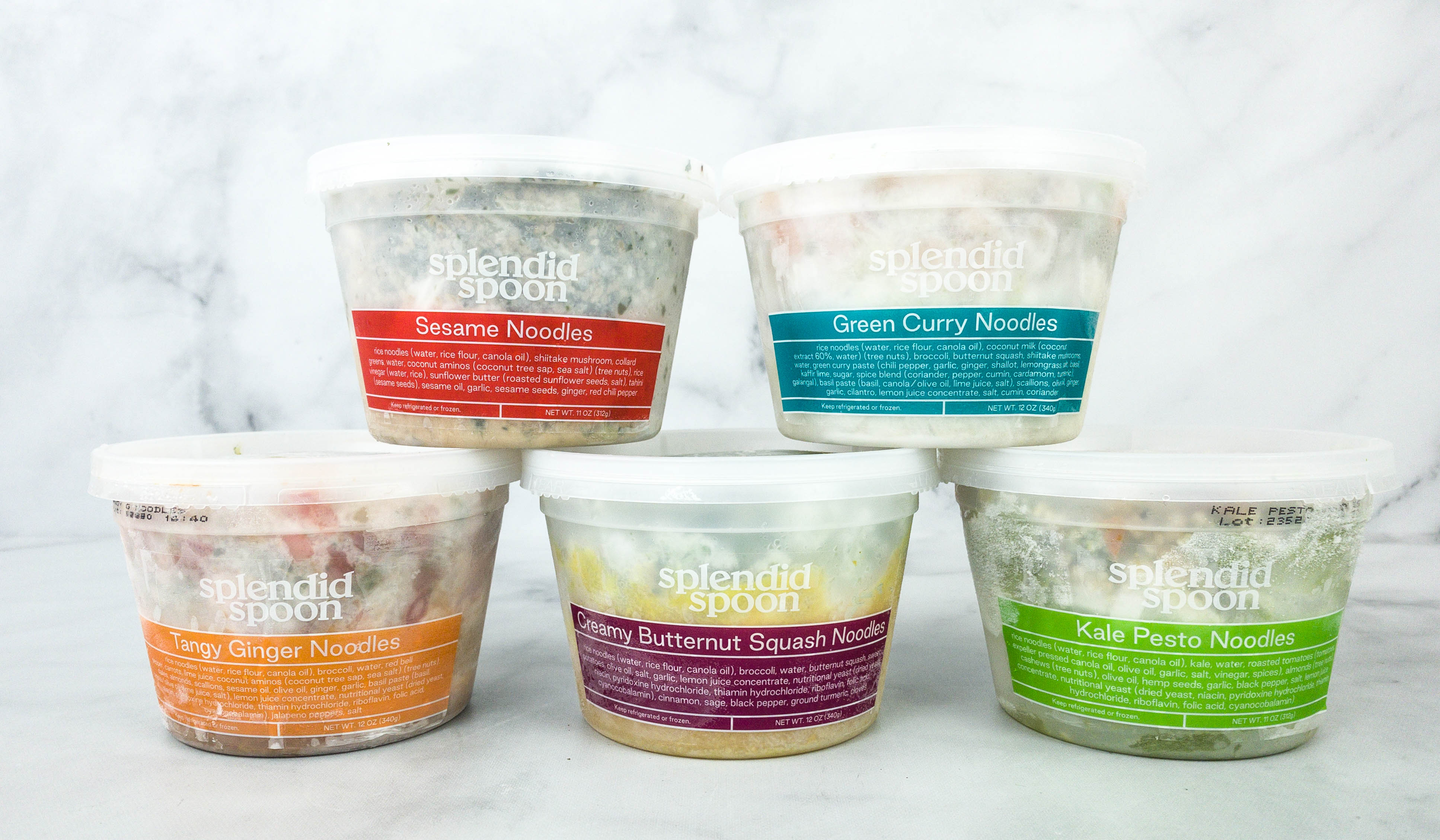 We received 5 different noodle dishes in this box and I can't wait to try them all out!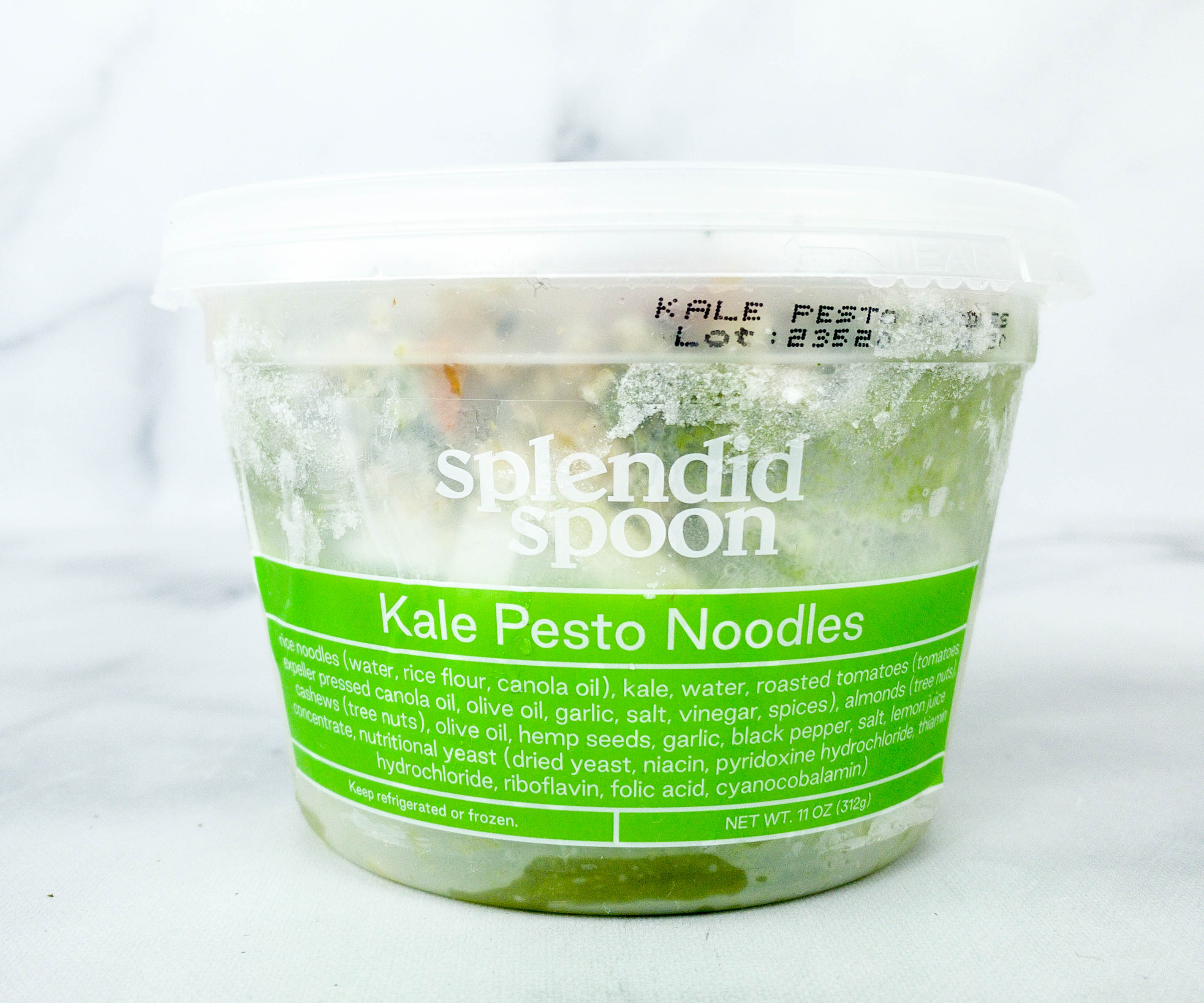 Splendid Spoon Kale Pesto Noodles – First up, we have pesto made with kale! It's a plant-based and gluten-free noodle dish without any added sugar. Aside from kale, it also contains roasted tomatoes, almonds, and hemp seeds.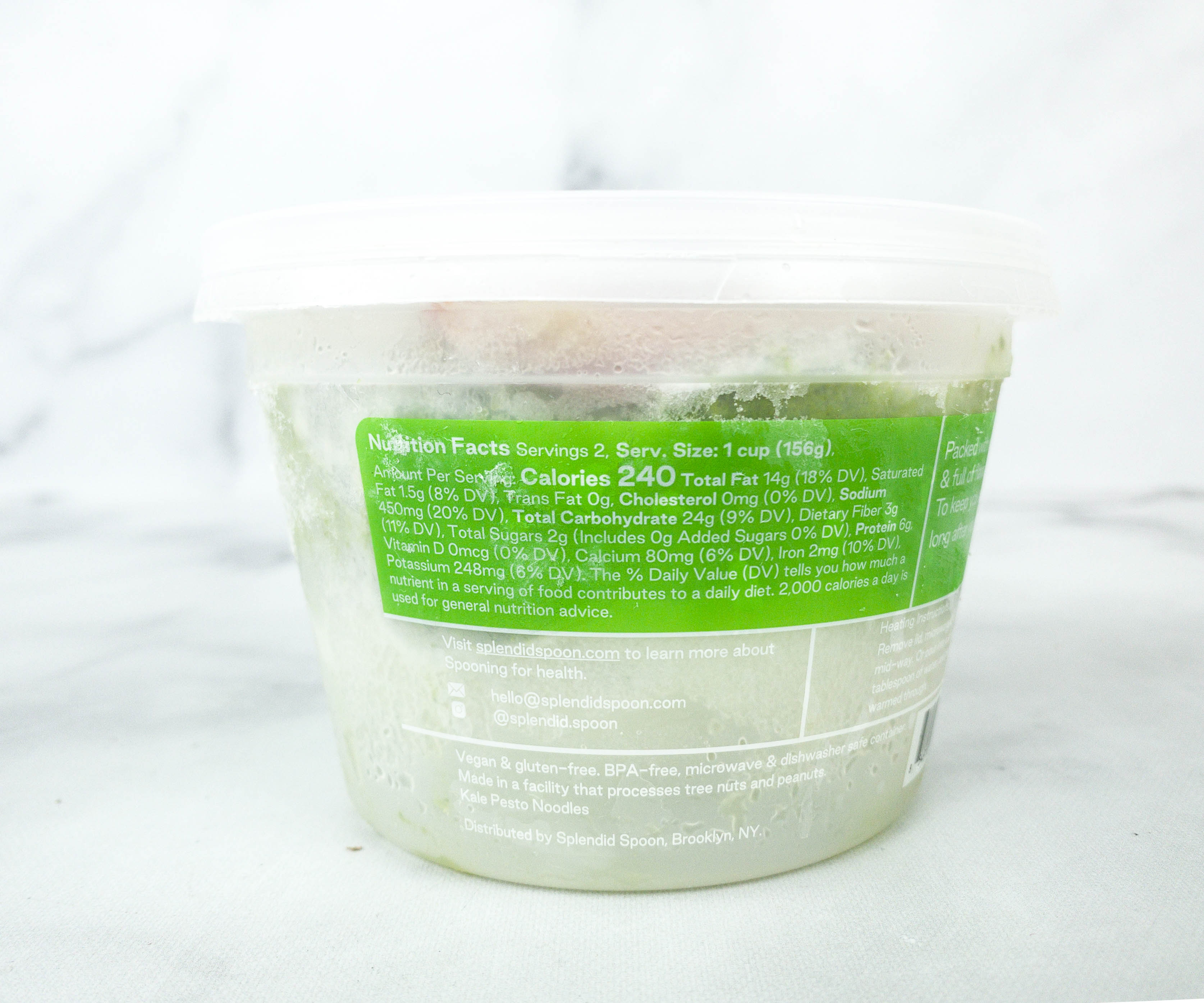 Pesto originated from Genoa, the capital of Liguria, Italy. This sauce goes well with just about anything, from steaks, chicken, and most especially, noodles!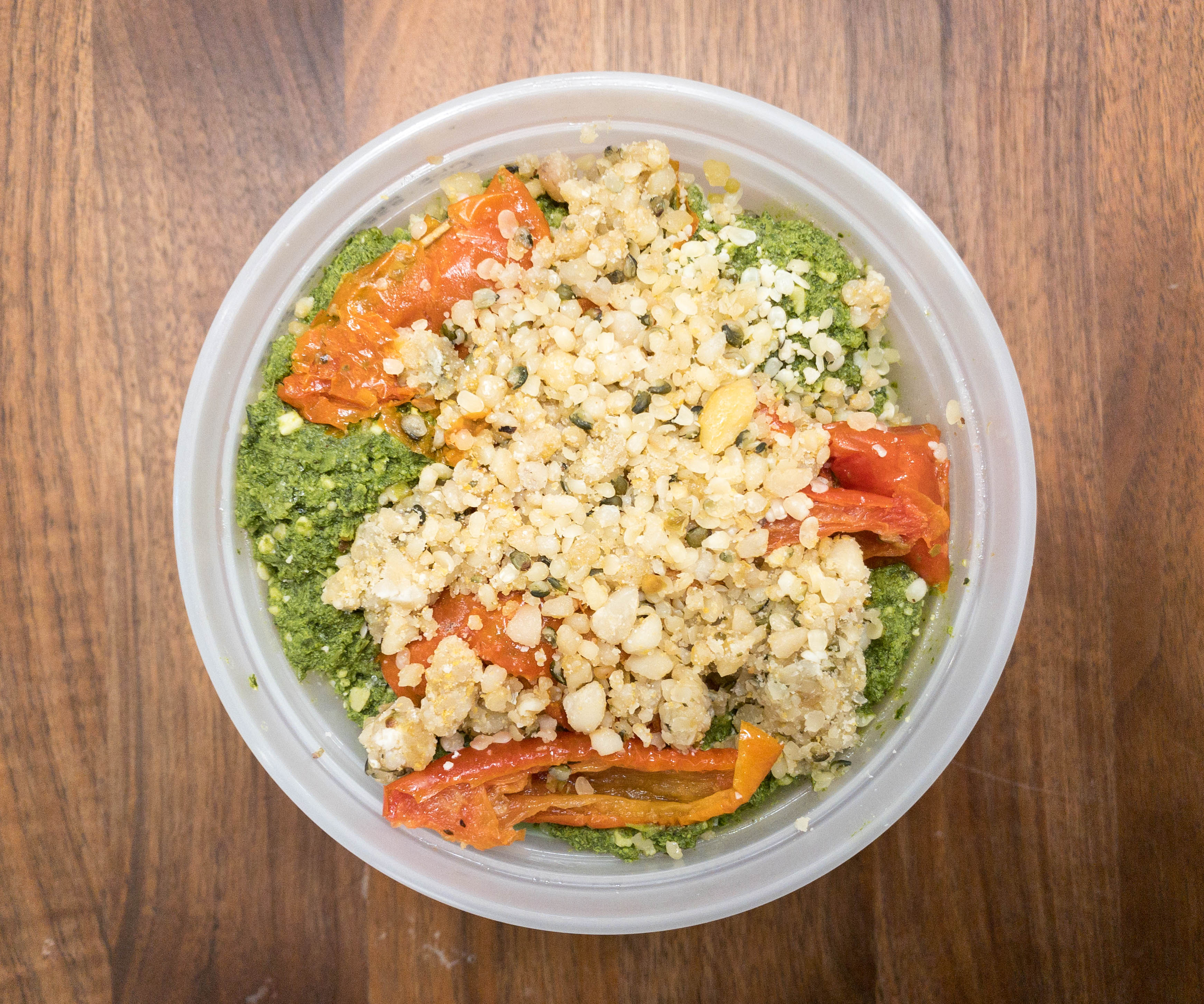 Upon opening, it already looks and smells good! To reheat, you just have to remove the lid, microwave for 2-3 minutes, and stir mid-way. If you prefer using the stove, just pour the contents in a saucepan, add a tablespoon of water, and heat until warm.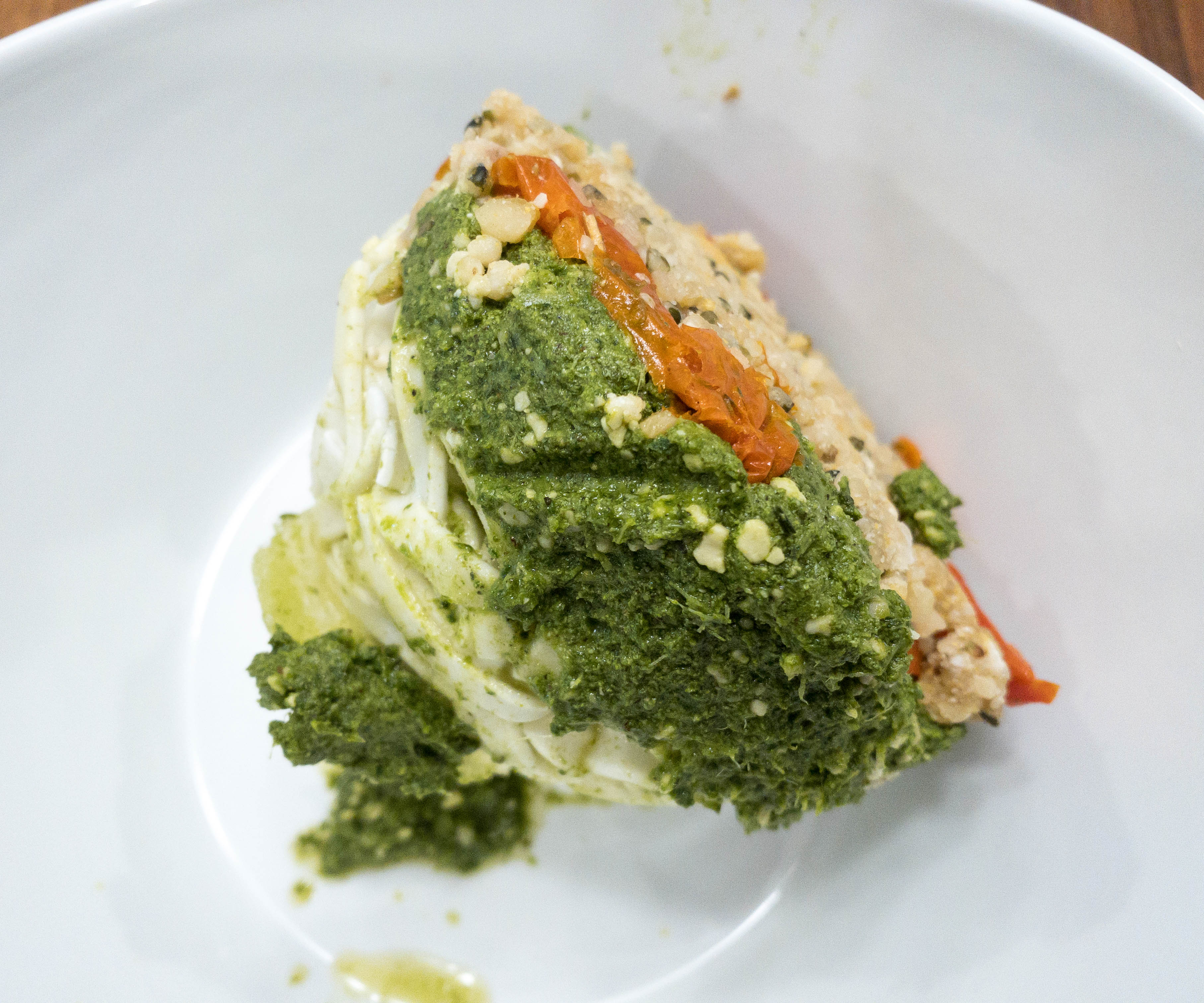 You can clearly see that they did not skimp on the sauce!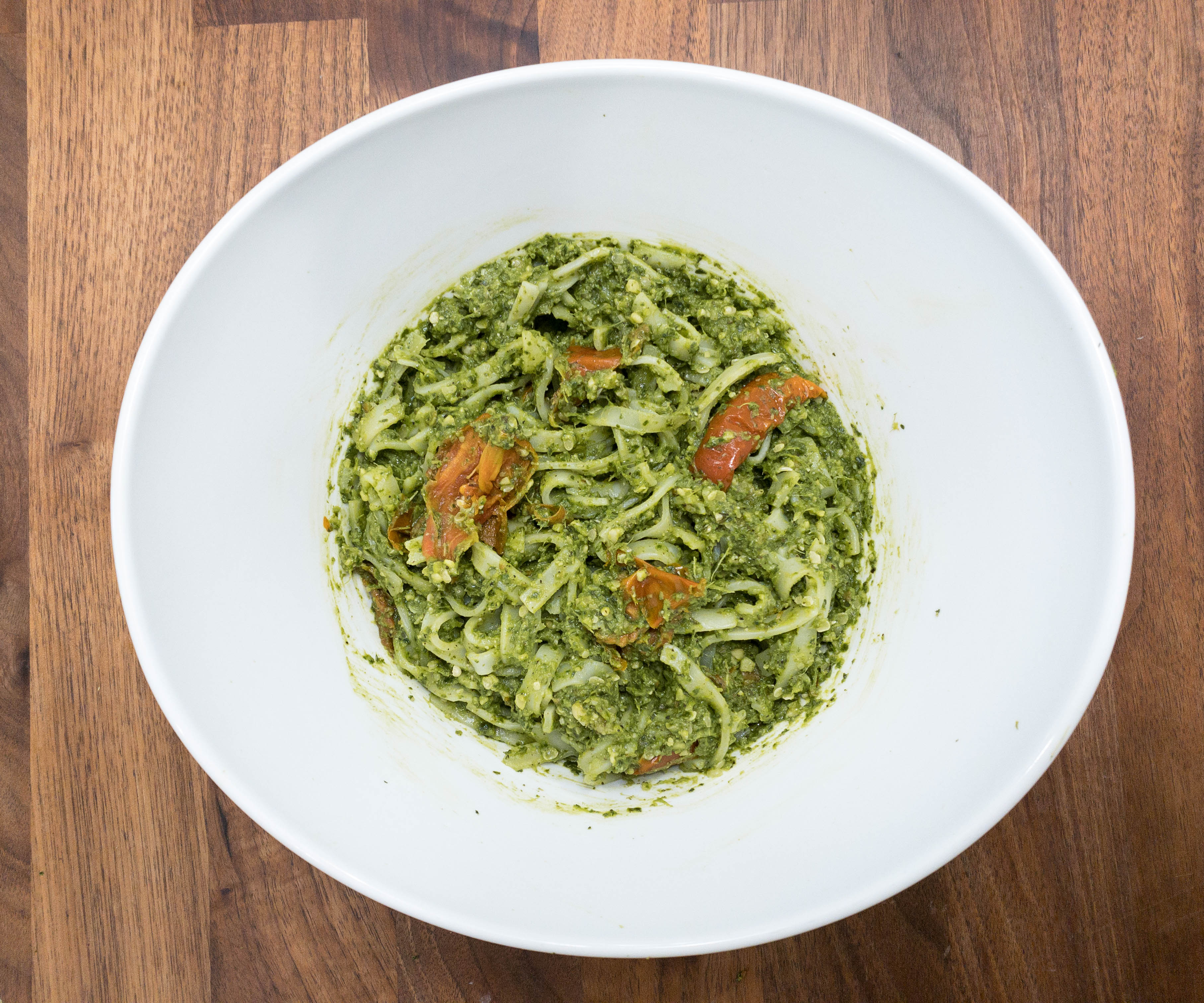 This hearty meal is complete with essential amino acids as well as antioxidants and vitamin C, thanks to kale!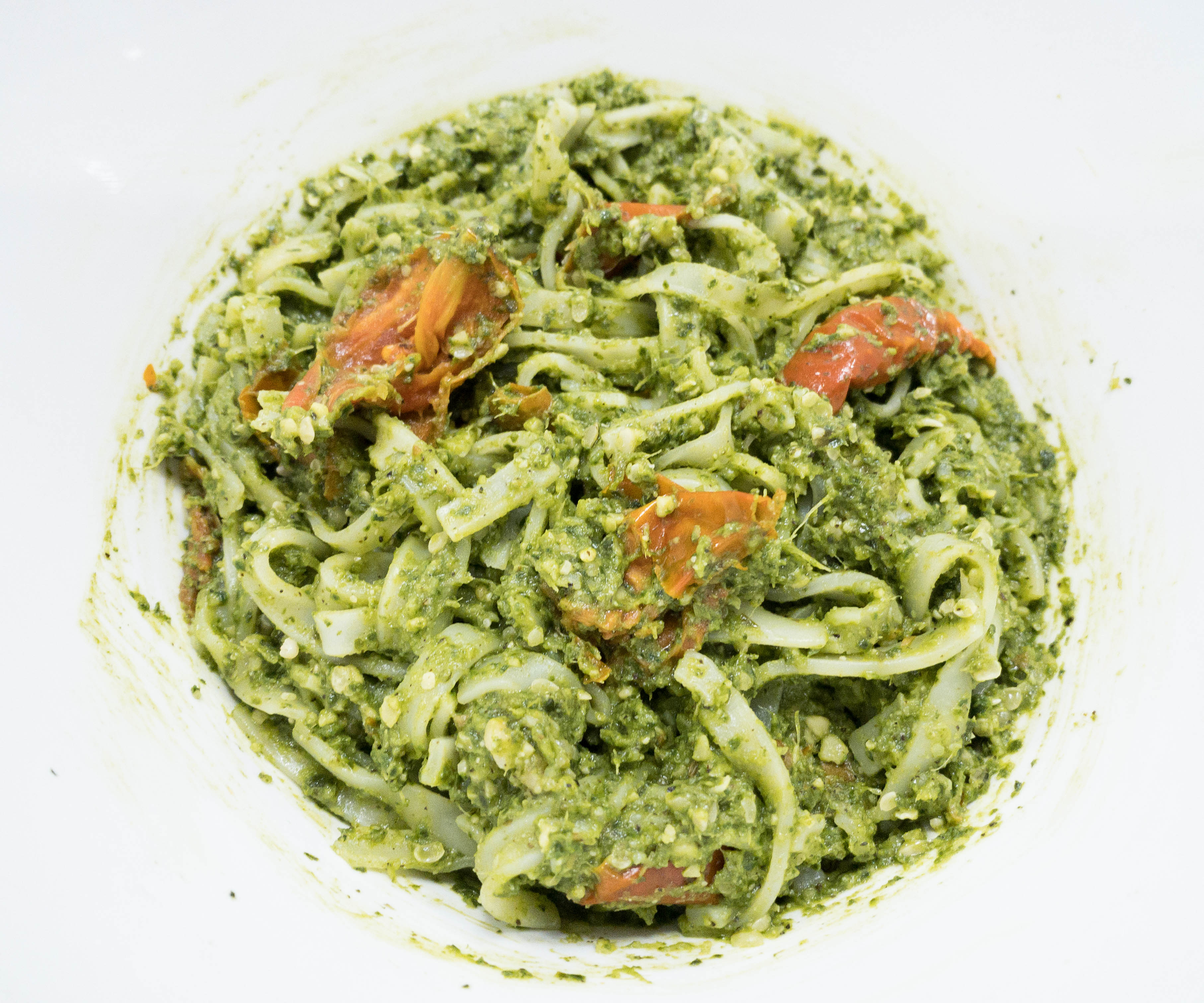 We love this! Every bite is packed with flavor and I can taste the harmonious blend of garlic and lemon juice. The Kale surprisingly made up for the usual basil blend and this turned out really good!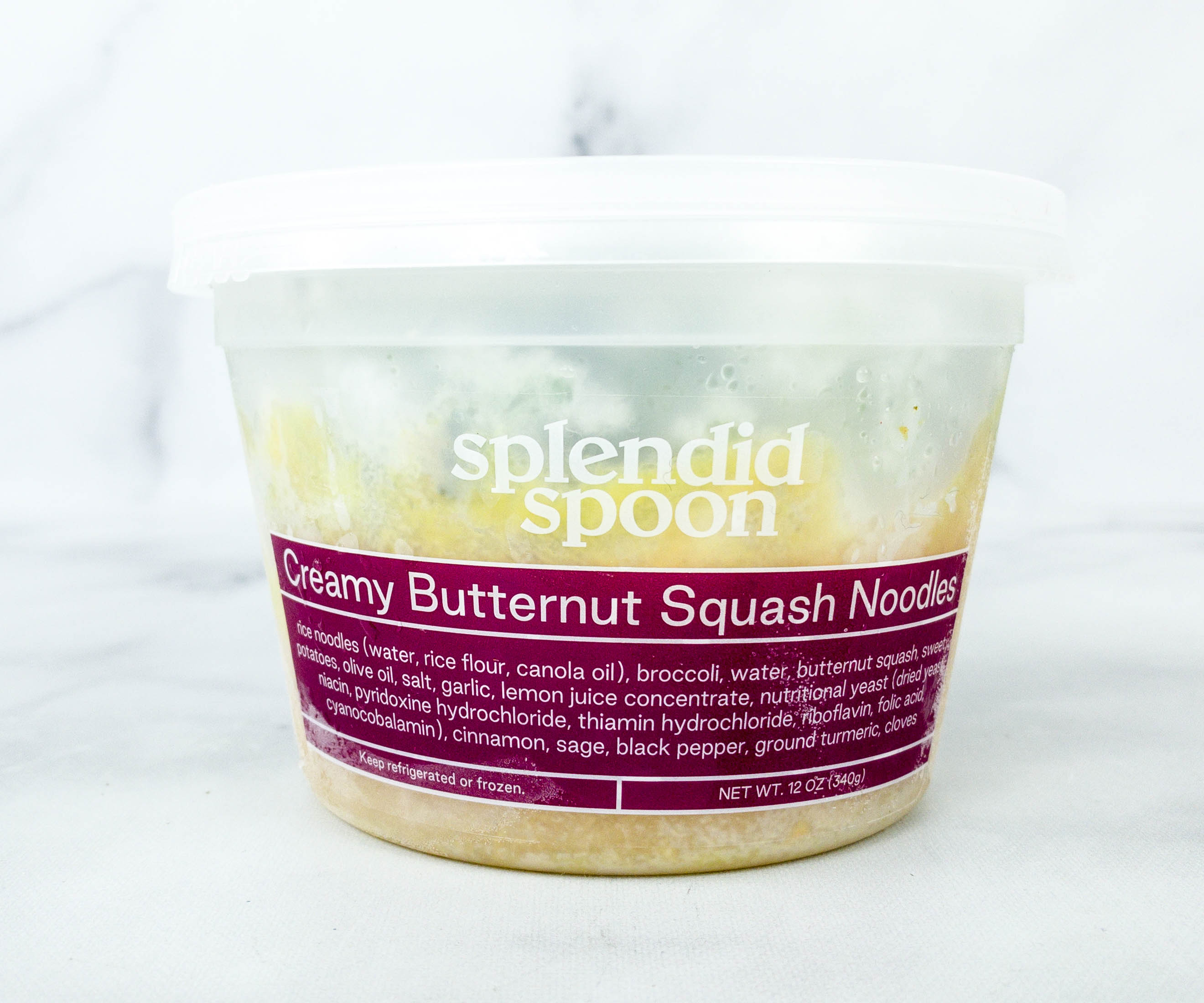 Splendid Spoon Creamy Butternut Squash Noodles – Butternut Squash is a fall favorite and this is the healthy, gluten-free version!
It can be reheated whether using the microwave or on a stove top.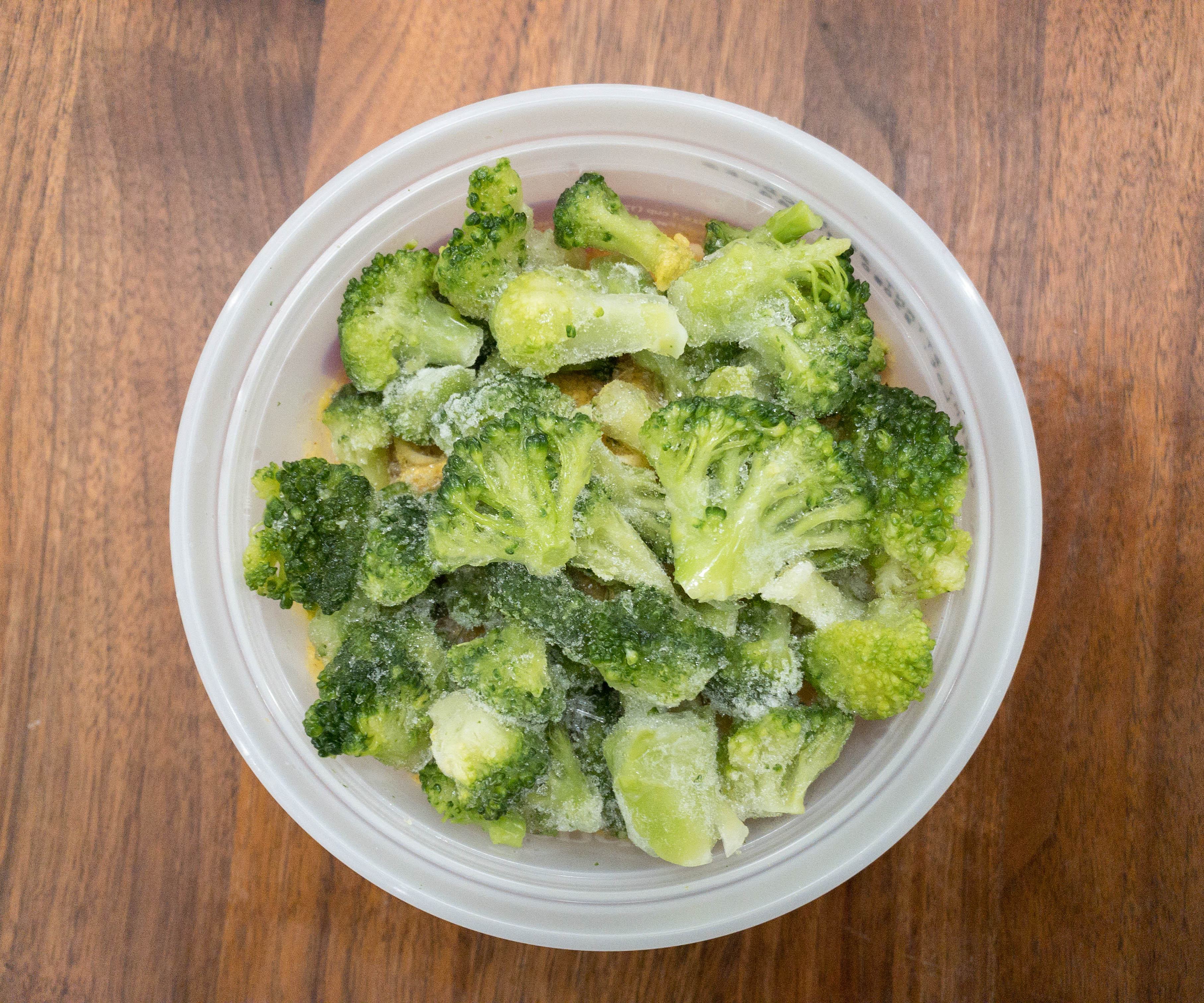 I was surprised to see a lot of broccoli when I opened the container!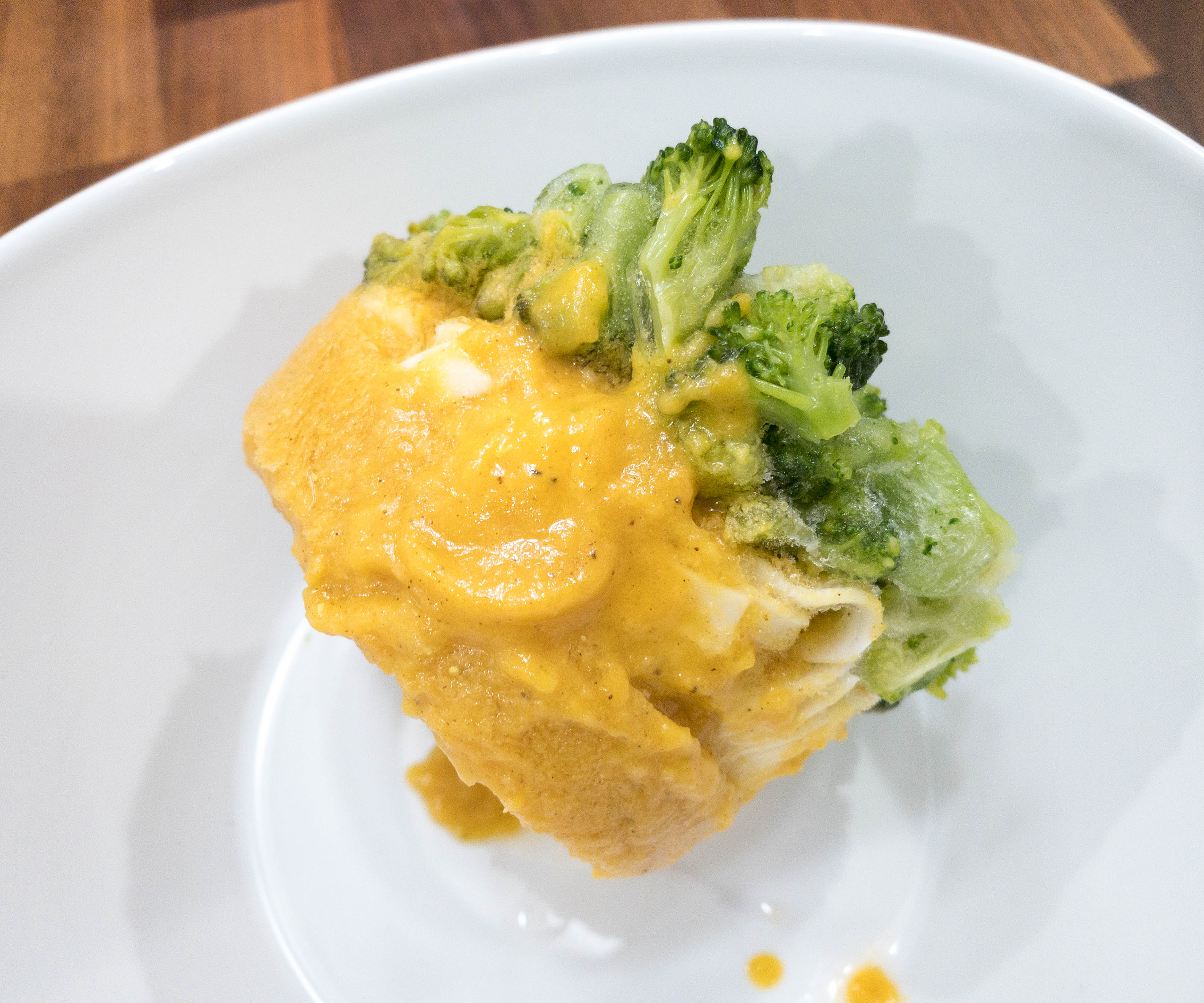 Loving the vibrant colors on this one as well!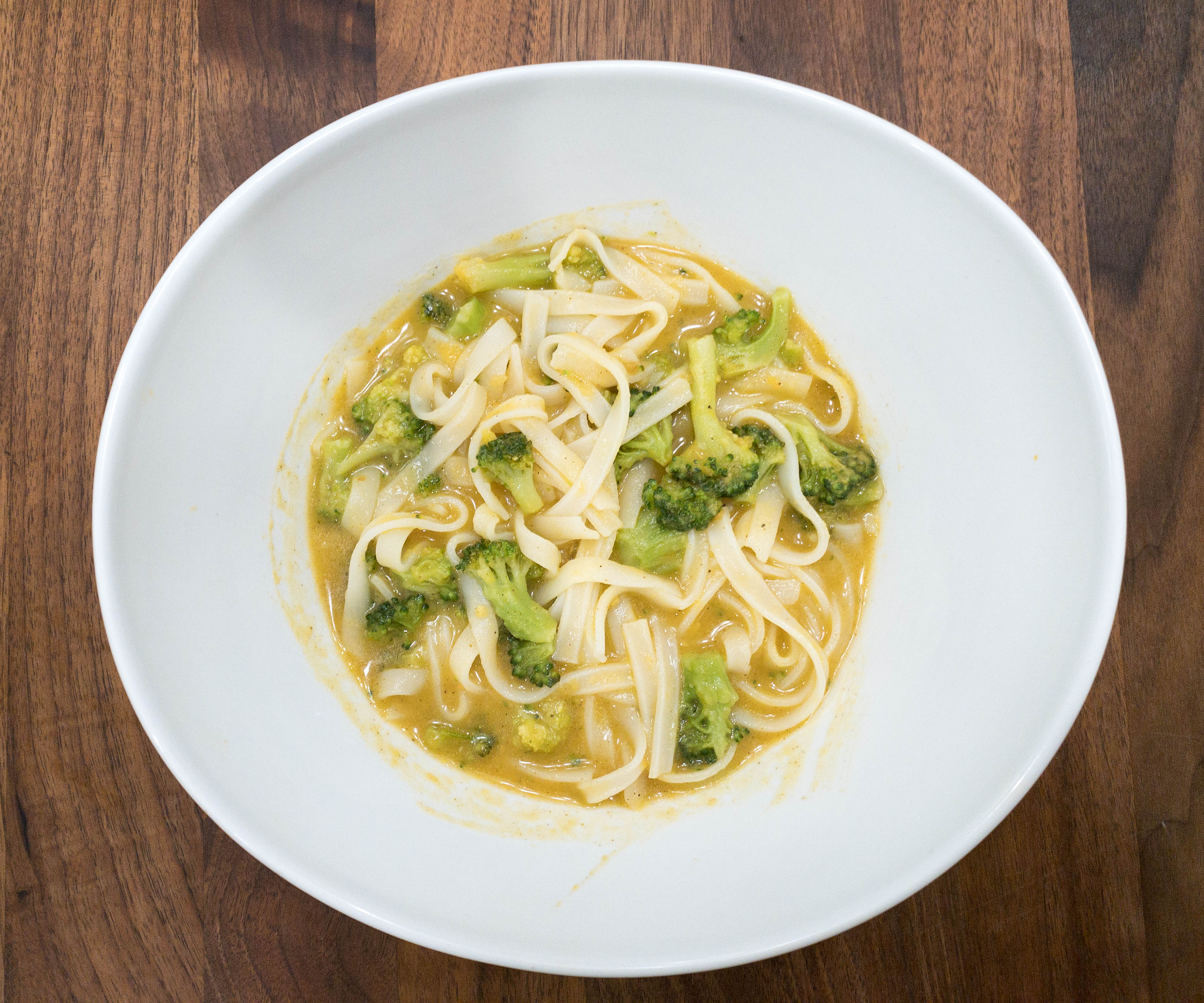 Aside from butternut squash, this dish contains turmeric which is nature's natural anti-inflammatory, and broccoli which is high in fiber that aids our digestion.
I love the creamy sauce on this dish. It turned out a bit saucier than I expected but the flavor is good! It has a nutty taste and just the right blend of spices that make them all go well together.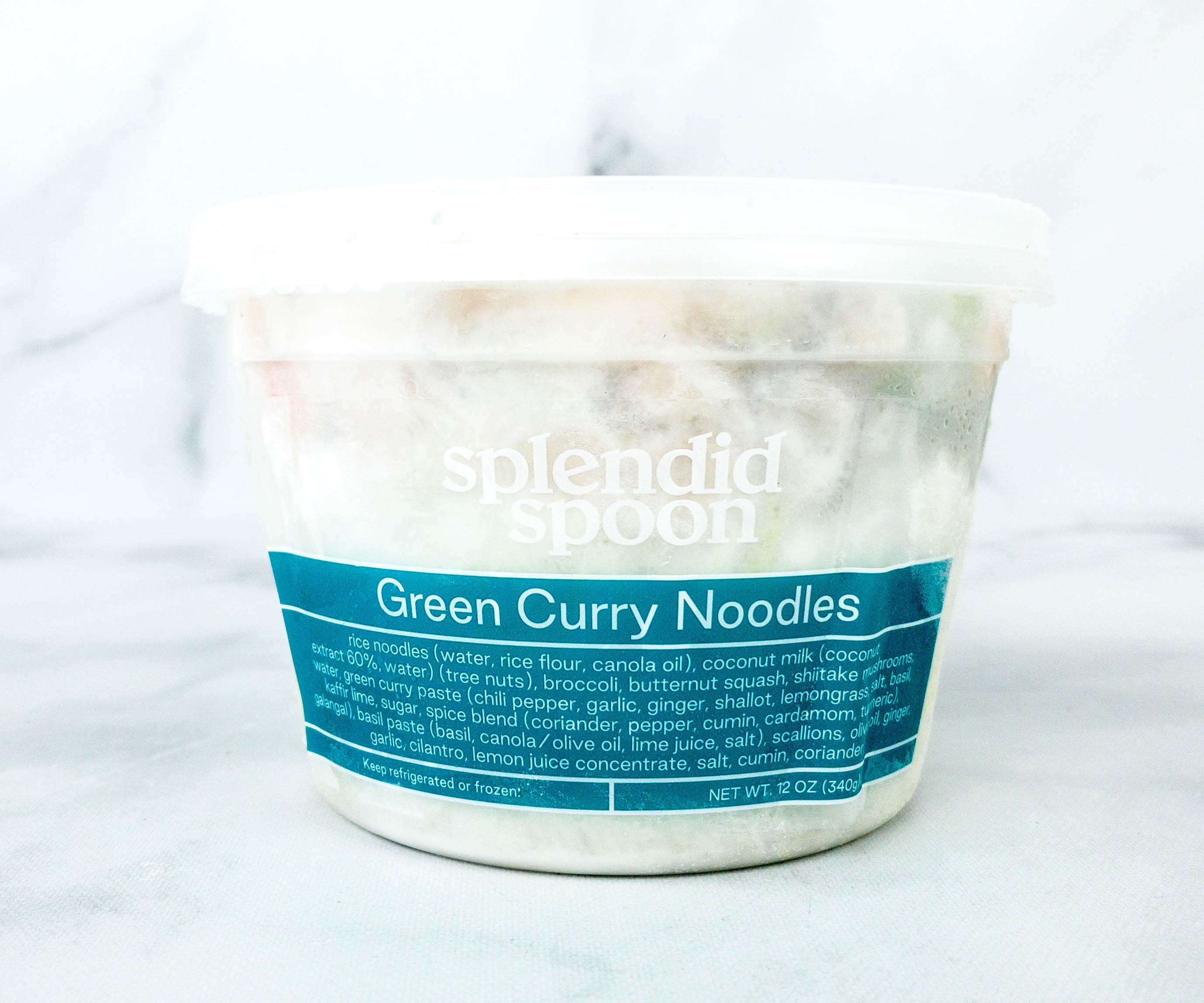 Splendid Spoon Green Curry Noodles – Green curry is popular in Southeast Asia, particularly in Thailand where it is widely used in a variety of their dishes including noodles!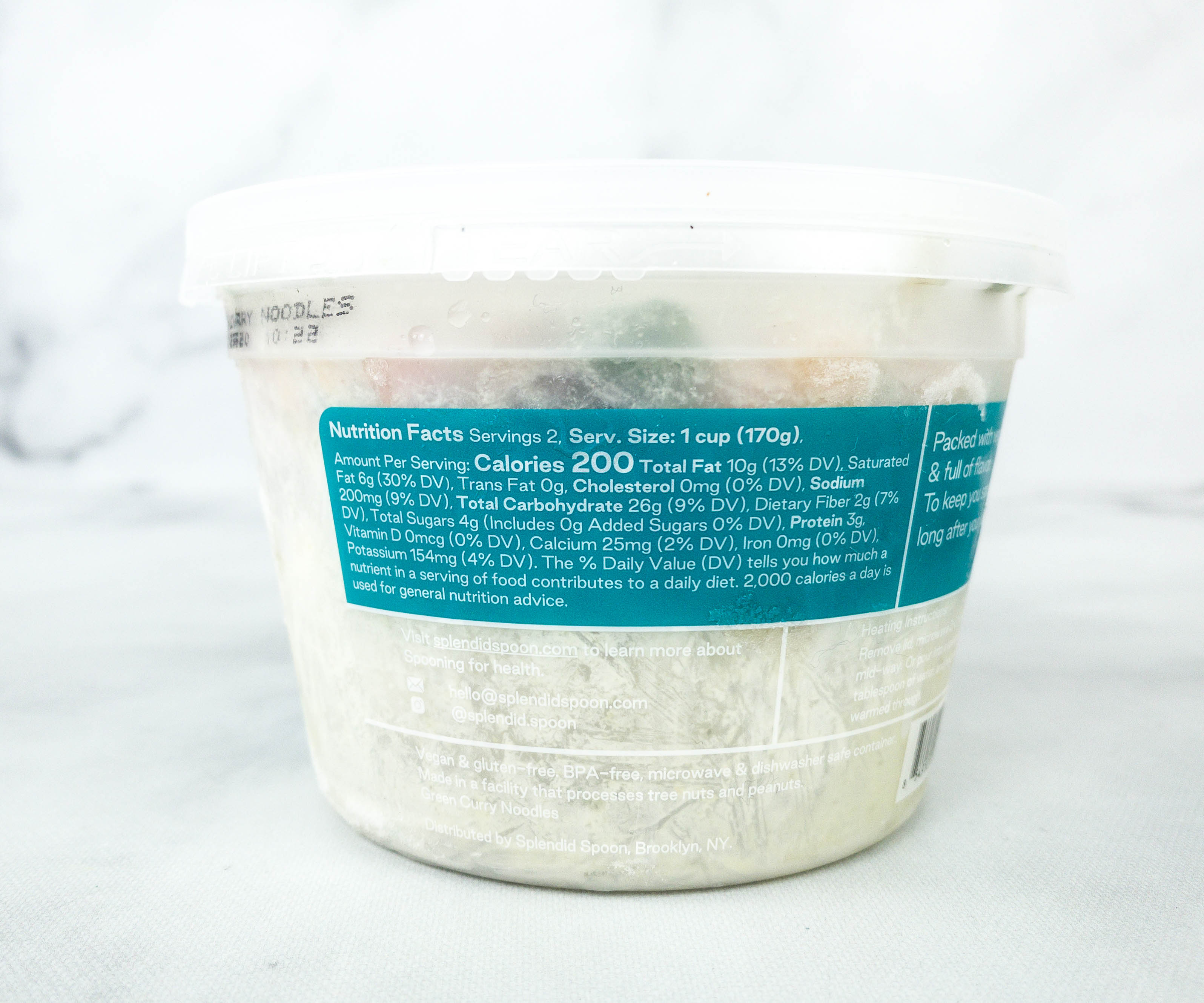 I was looking forward to trying this Thai curry. It's known to be lighter and soupy, unlike the Indian curry which is usually thick.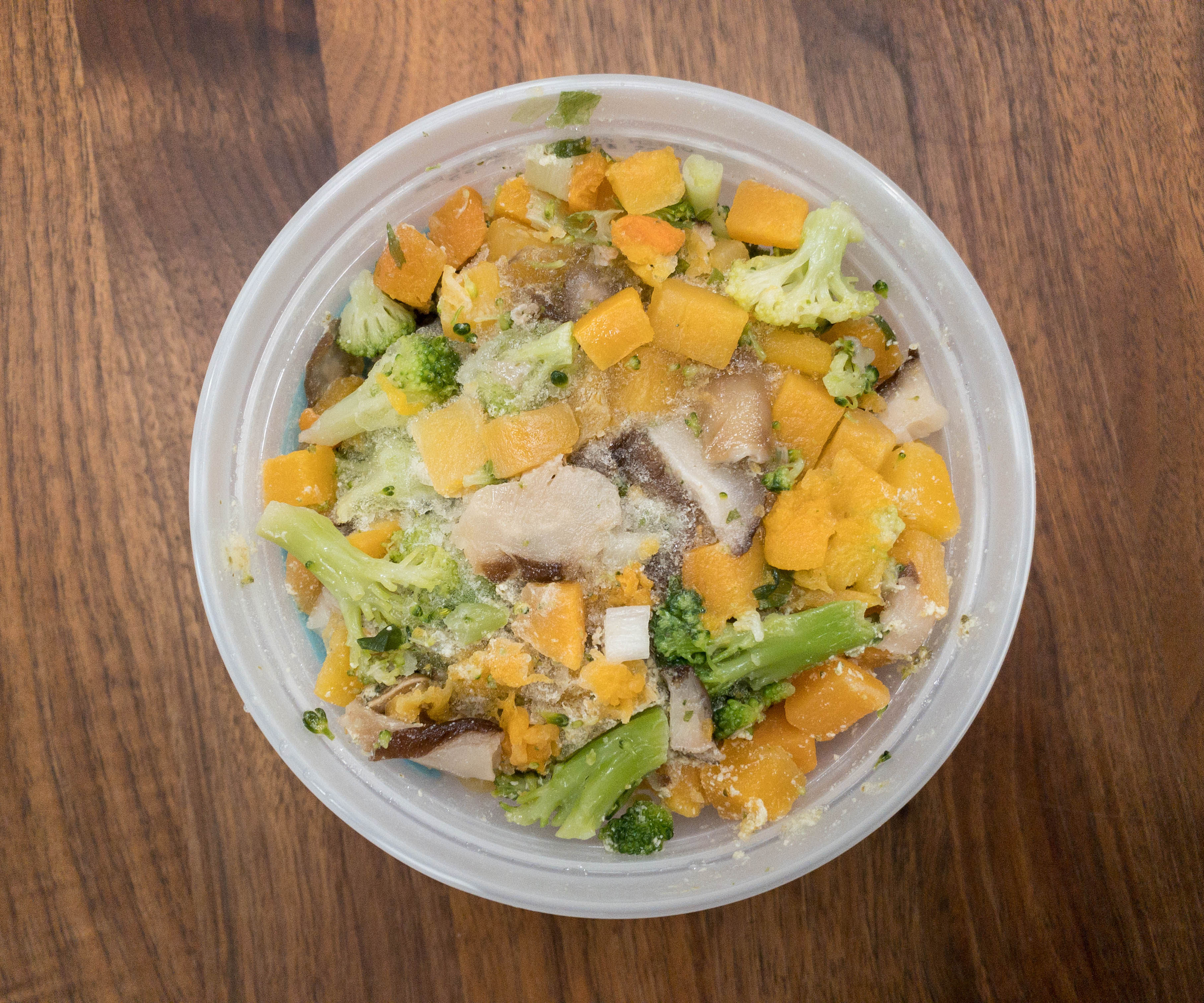 Look at those real vegetable pieces on top!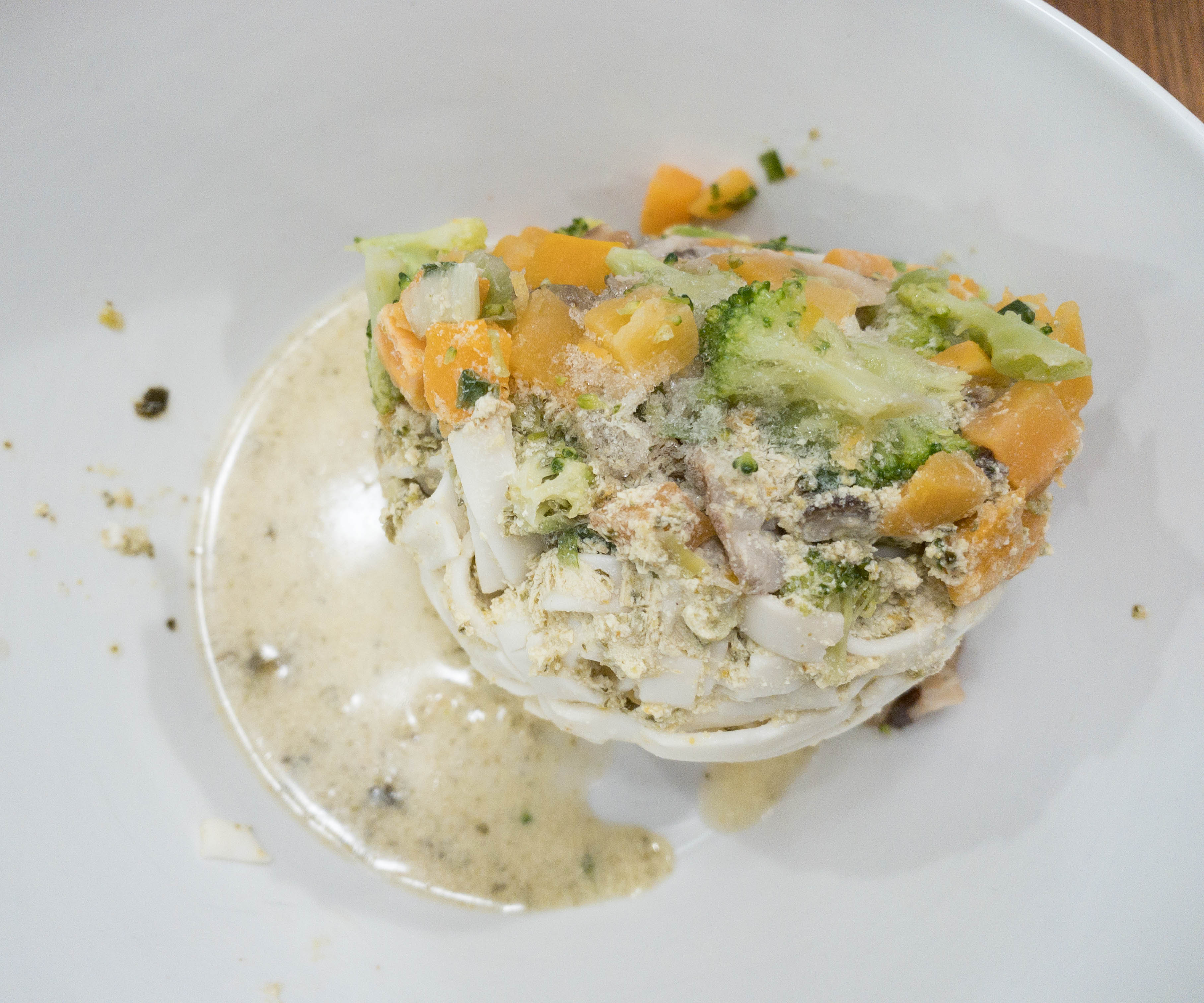 Just like the previous dish, this one also contains butternut squash and broccoli.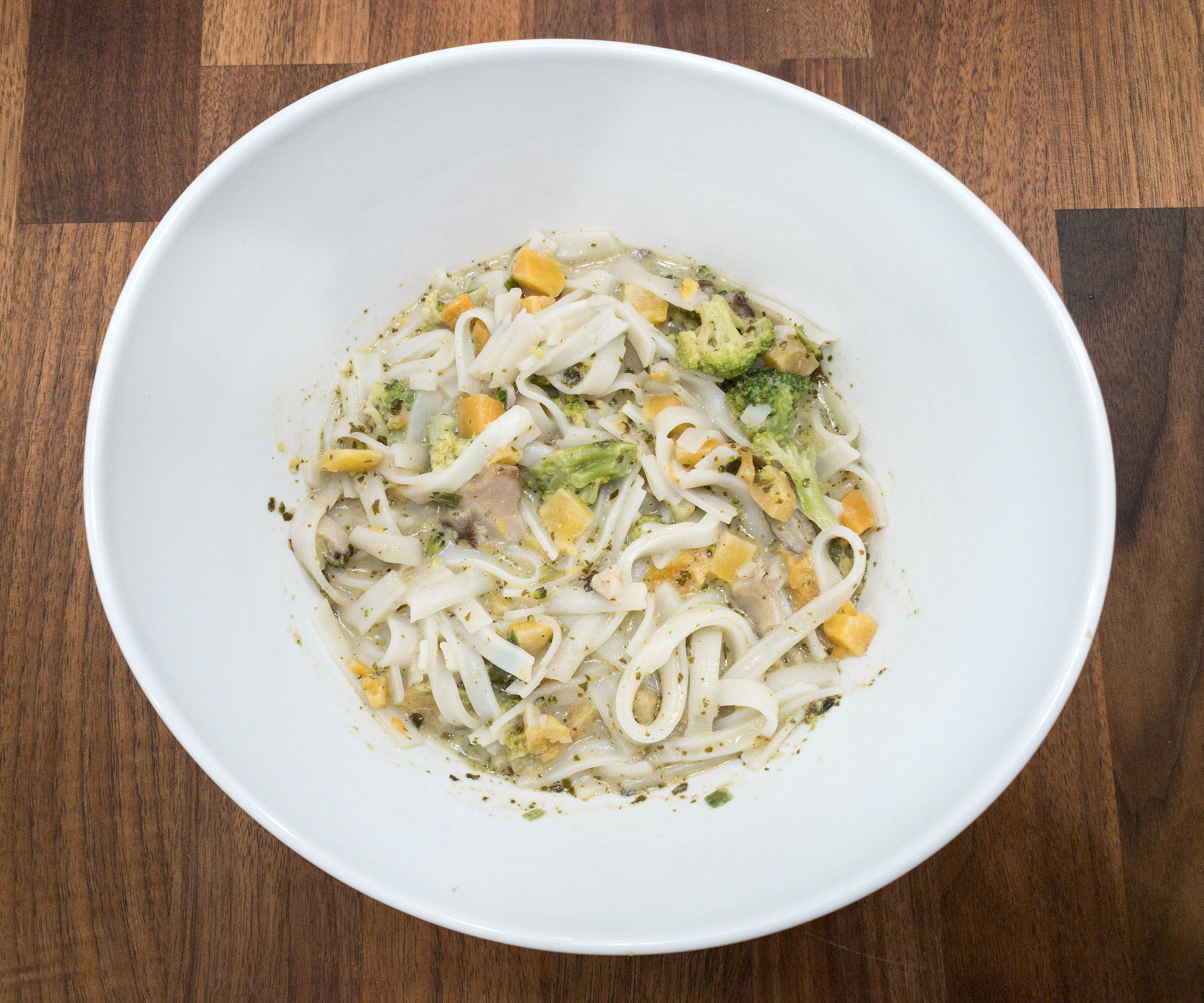 This contains Galangal, also known as Thai ginger, that reduces inflammation and supports healthy digestion. I can also get a bit of lime flavor in there that ties up the flavors of the dish!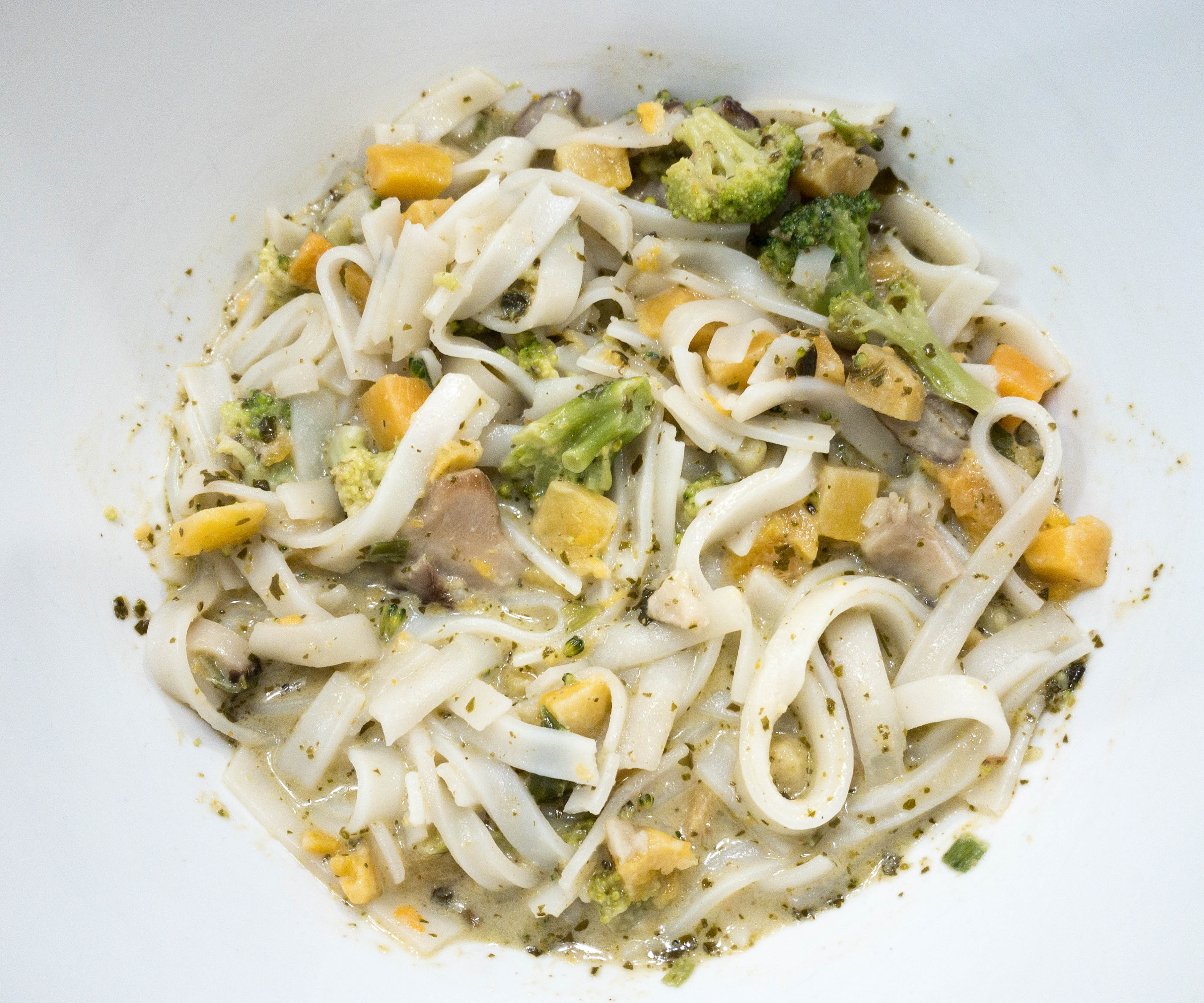 The curry flavor is not overpowering and that bursting freshness from the lime surely took this meal to a whole new level! I feel like eating this transported me to Thailand because the flavor feels really authentic.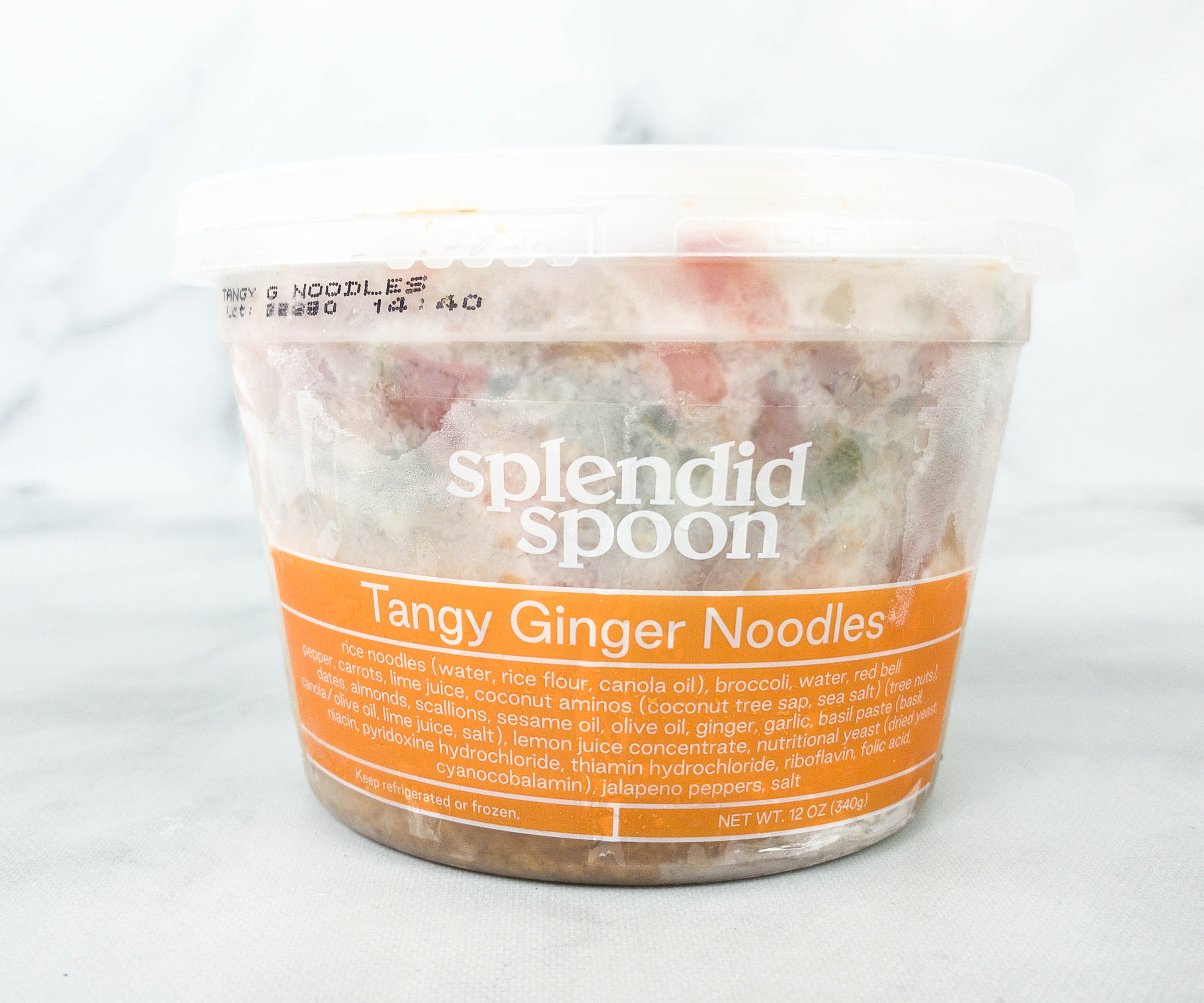 Splendid Spoon Tangy Ginger Noodles –  This noodle dish features a bright and zesty flavor and it's way better than other Chinese noodles I've tried!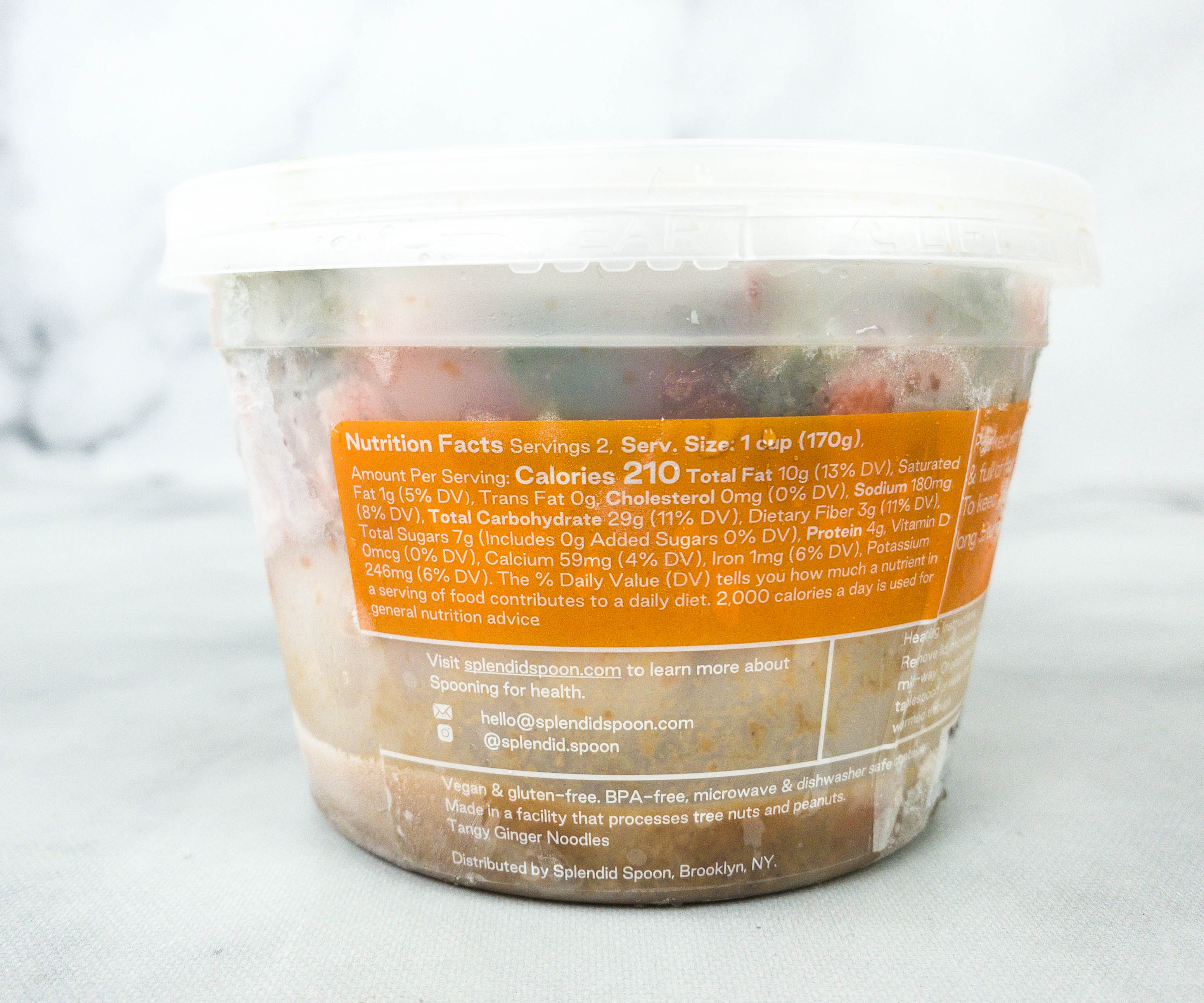 Gginger helps balance tangy flavors and that's why it's commonly used in China when sautéing vegetables for a soup, stew, or sauce base.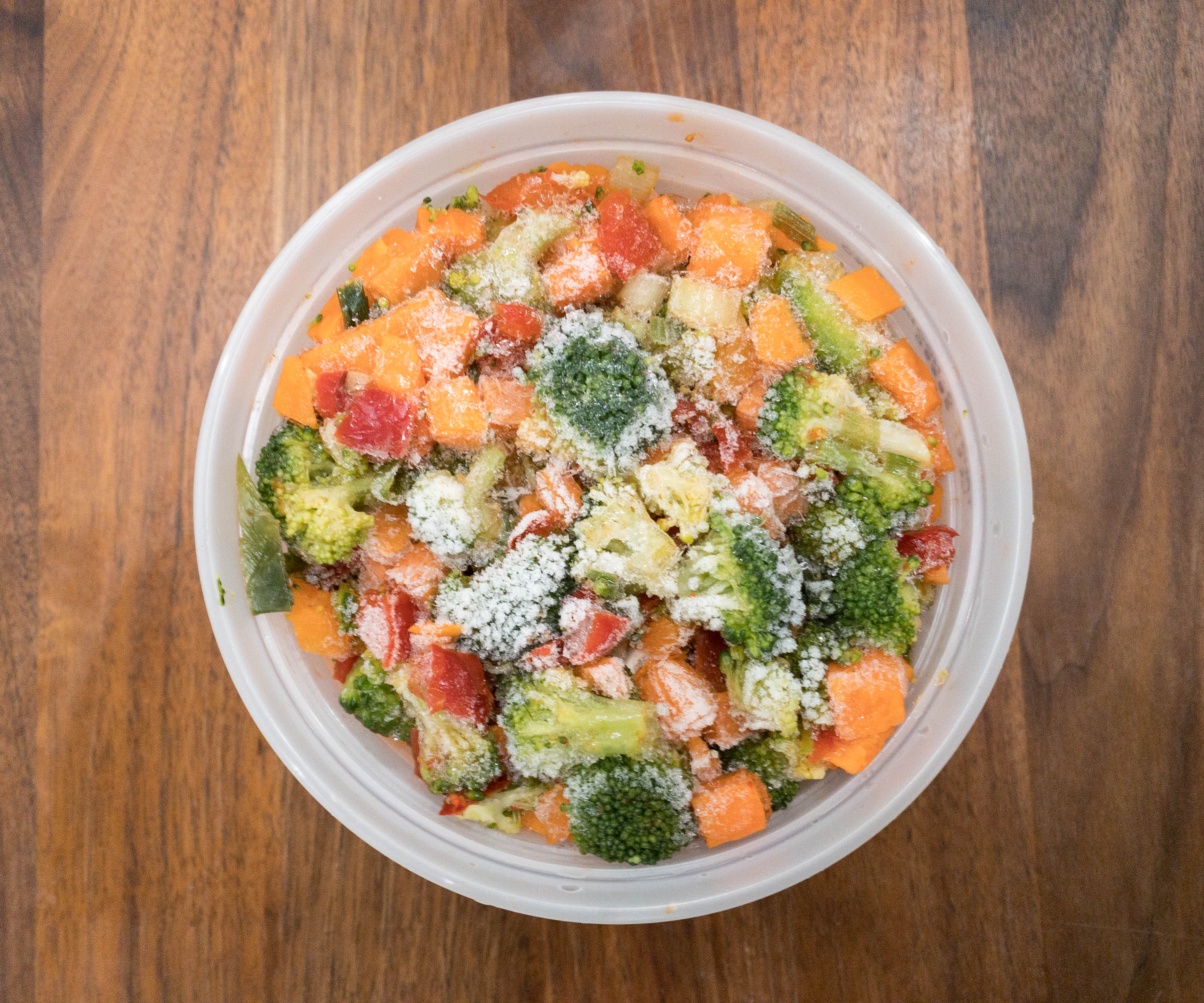 This dish looks more colorful as it has greens, oranges, and reds!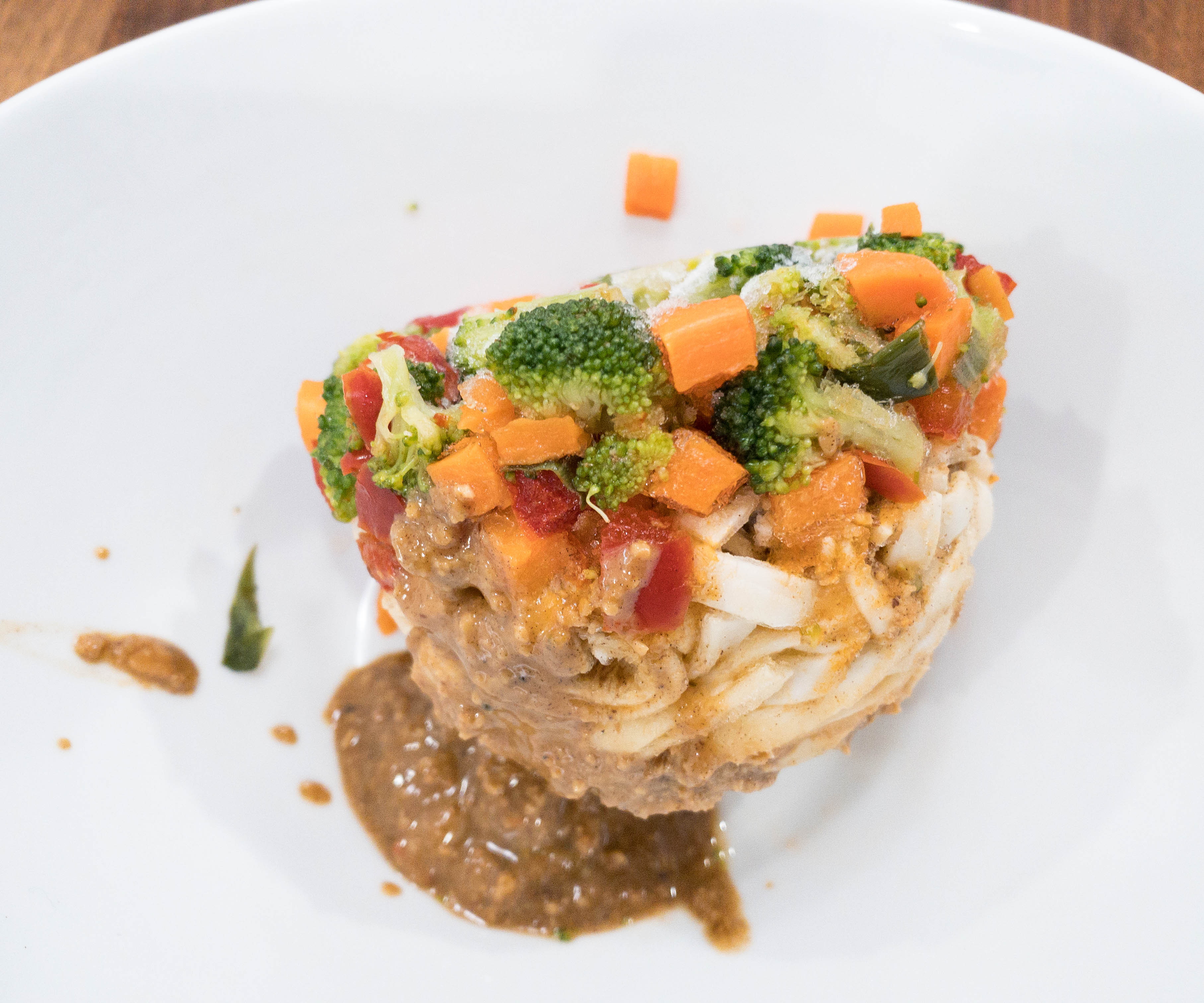 Just like the other dishes, the sauce and noodles are at the bottom and the vegetables are on the top.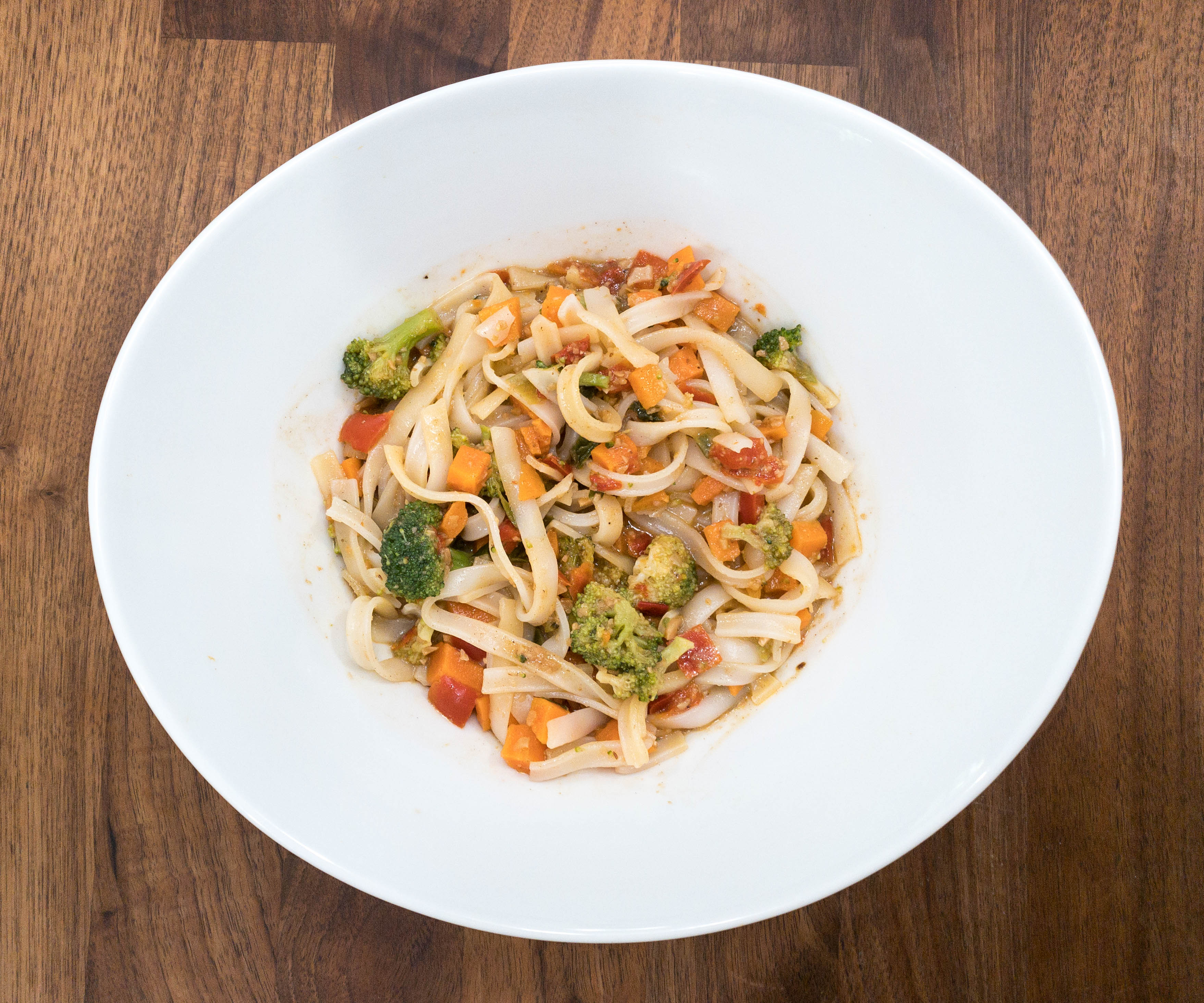 The carrots and bell peppers give this meal a nice texture and a slight crunch! They're also very beneficial as carrots are known to be rich in beta carotene and fiber, while bell peppers help our body absorb iron.
This is really good. It's a filling noodle dish and I'm also a big fan of the almond-y sauce!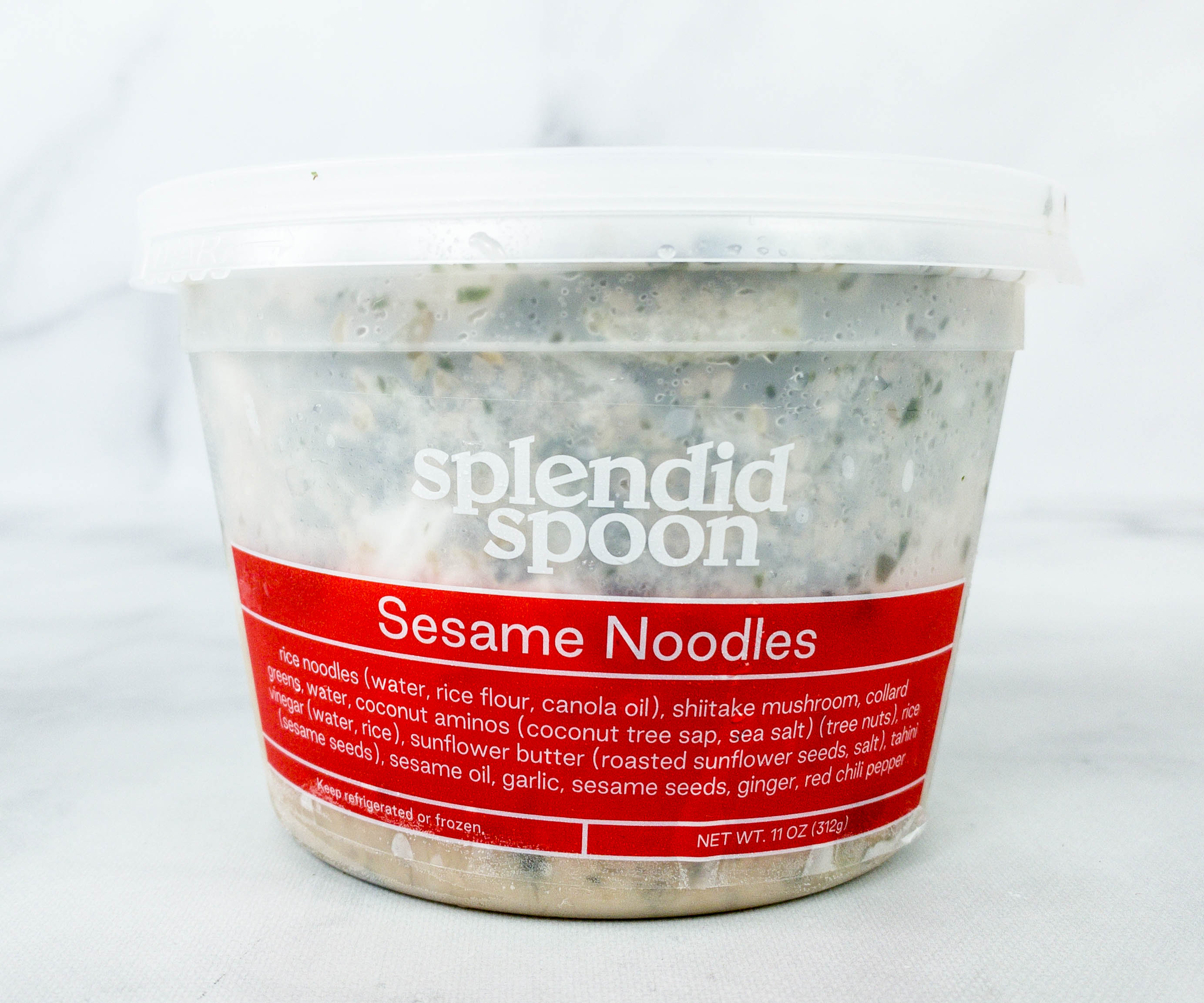 Splendid Spoon Sesame Noodles – This is Splendid Spoon's version of the sesame noodles which is popular in Shanghai, China!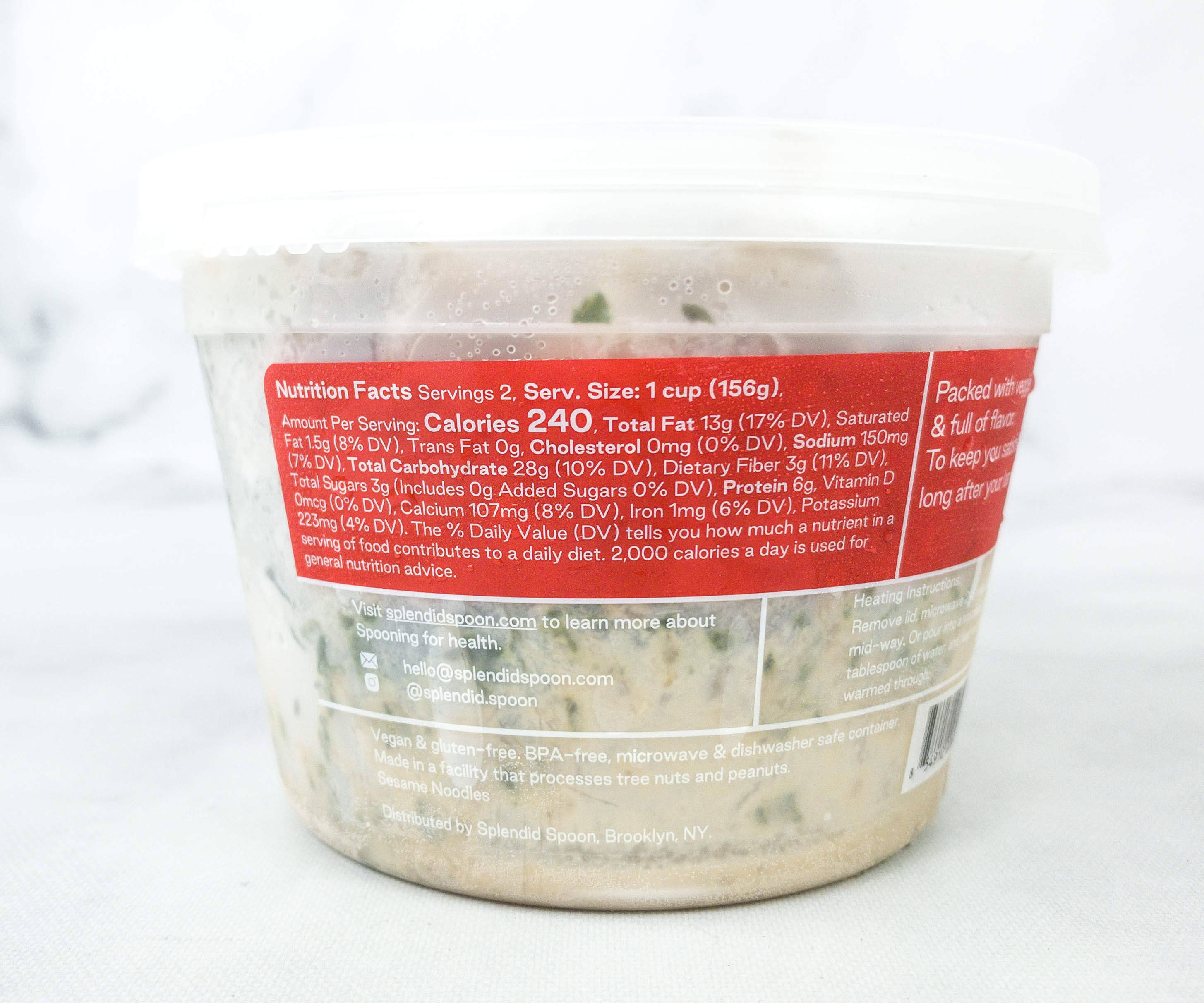 Sesame oil is known to enhance flavors really well!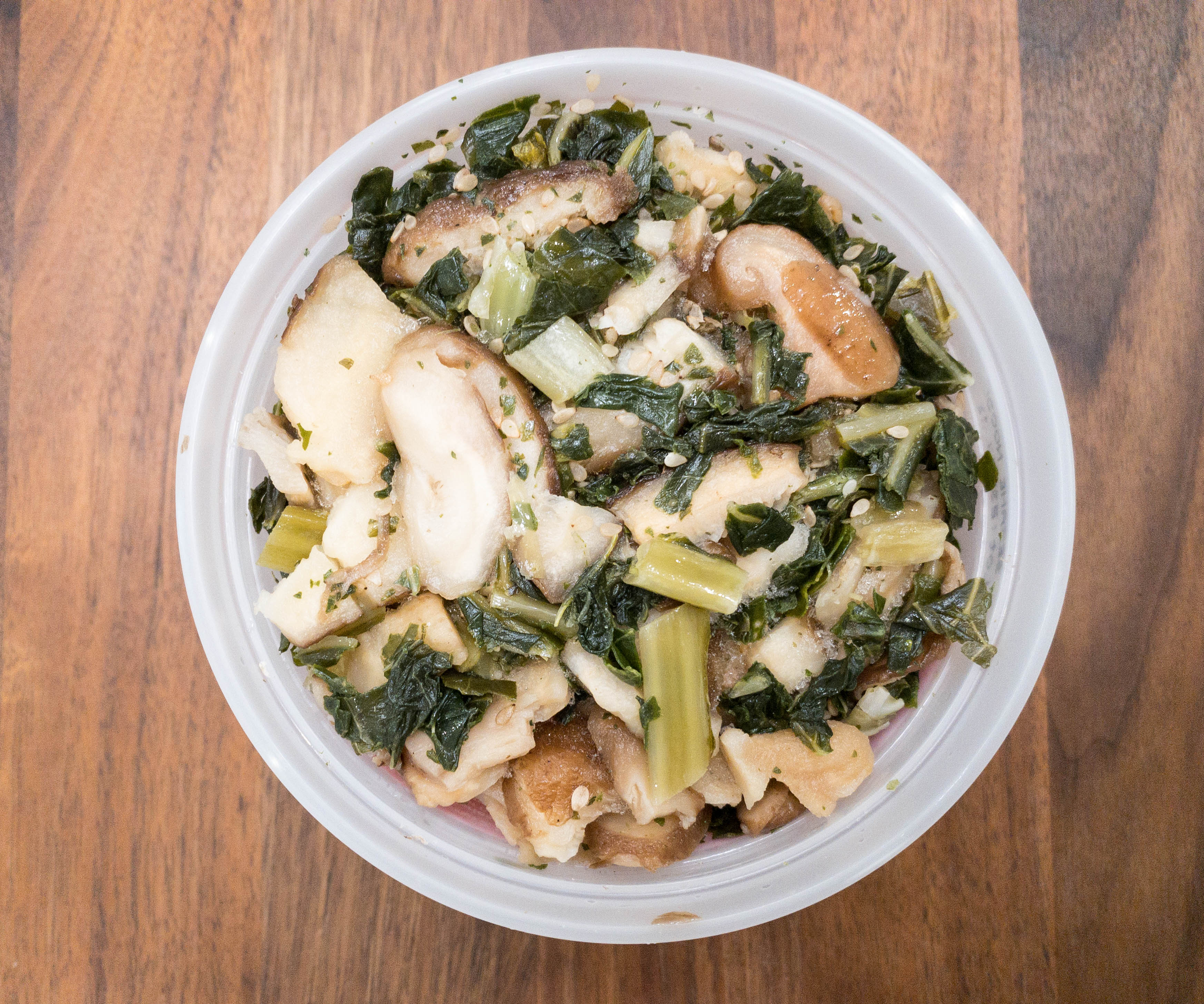 When I opened the pack, it didn't really look that appetizing compared to the first few, but it did smell good!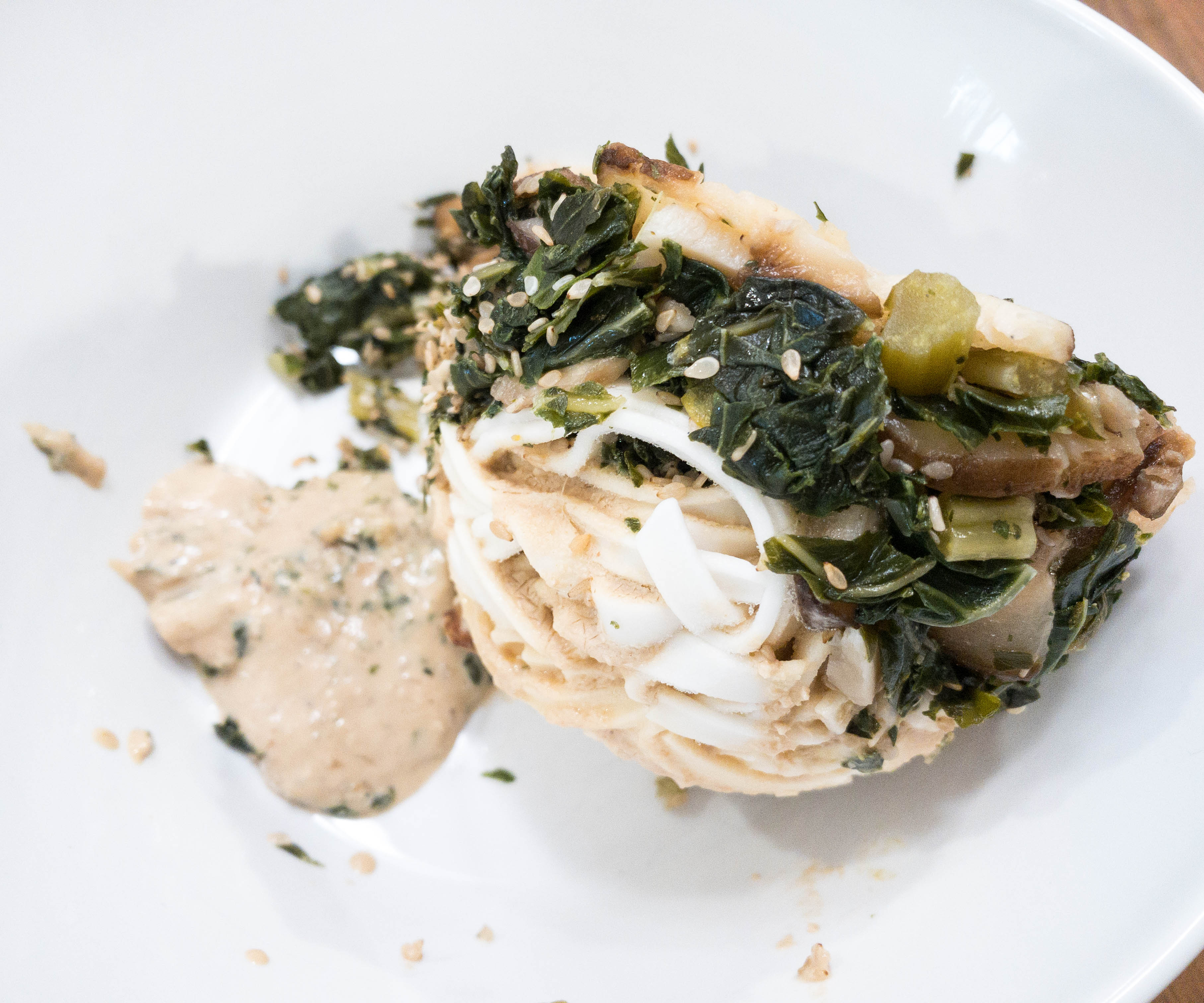 You can see bits and pieces of the sesame seeds in there as well!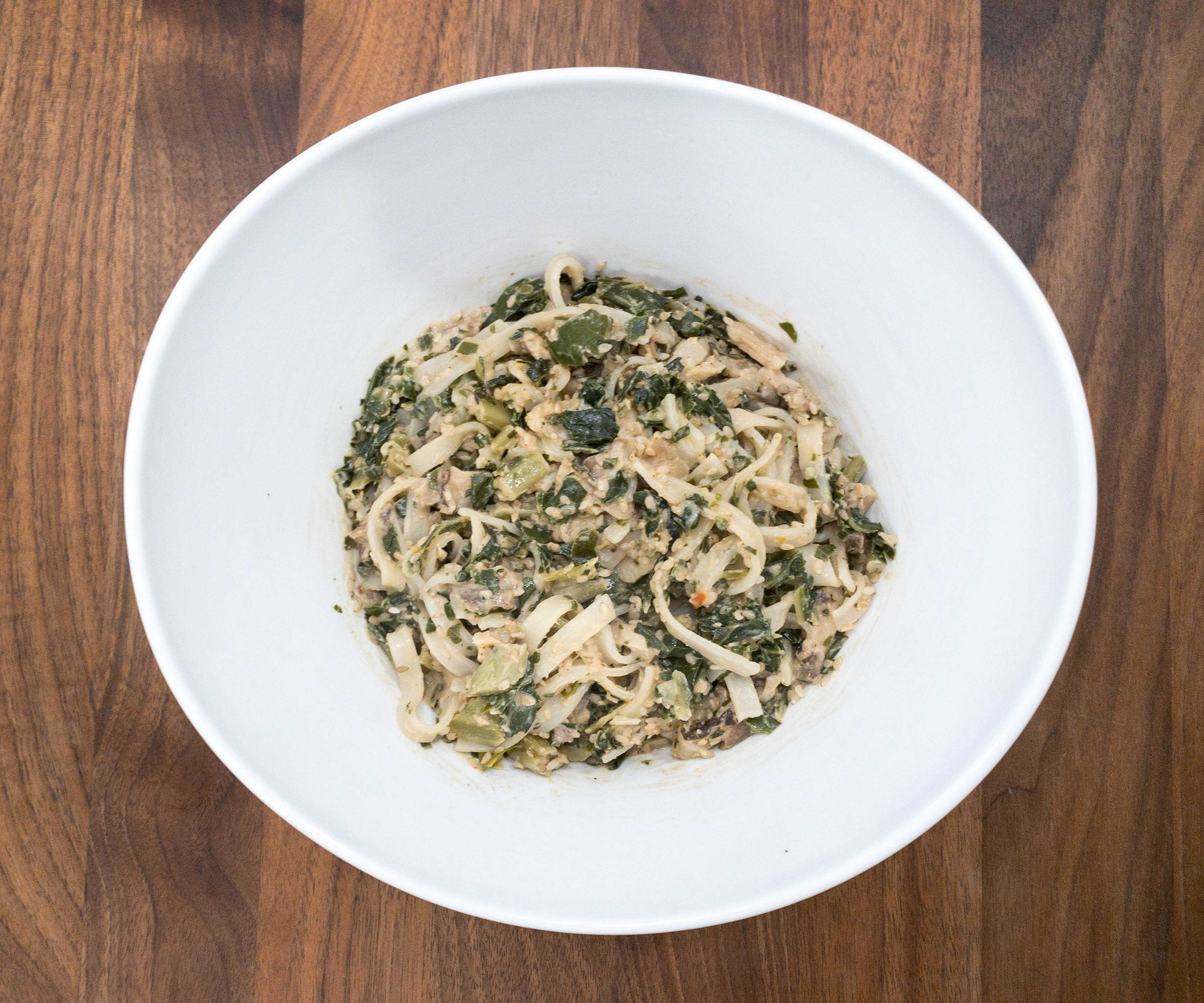 Packed with collard greens, ginger, and shiitake mushroom, this meal detoxifies the body and cleanses the liver while also boosting the immune system and strengthening bones with vitamin D.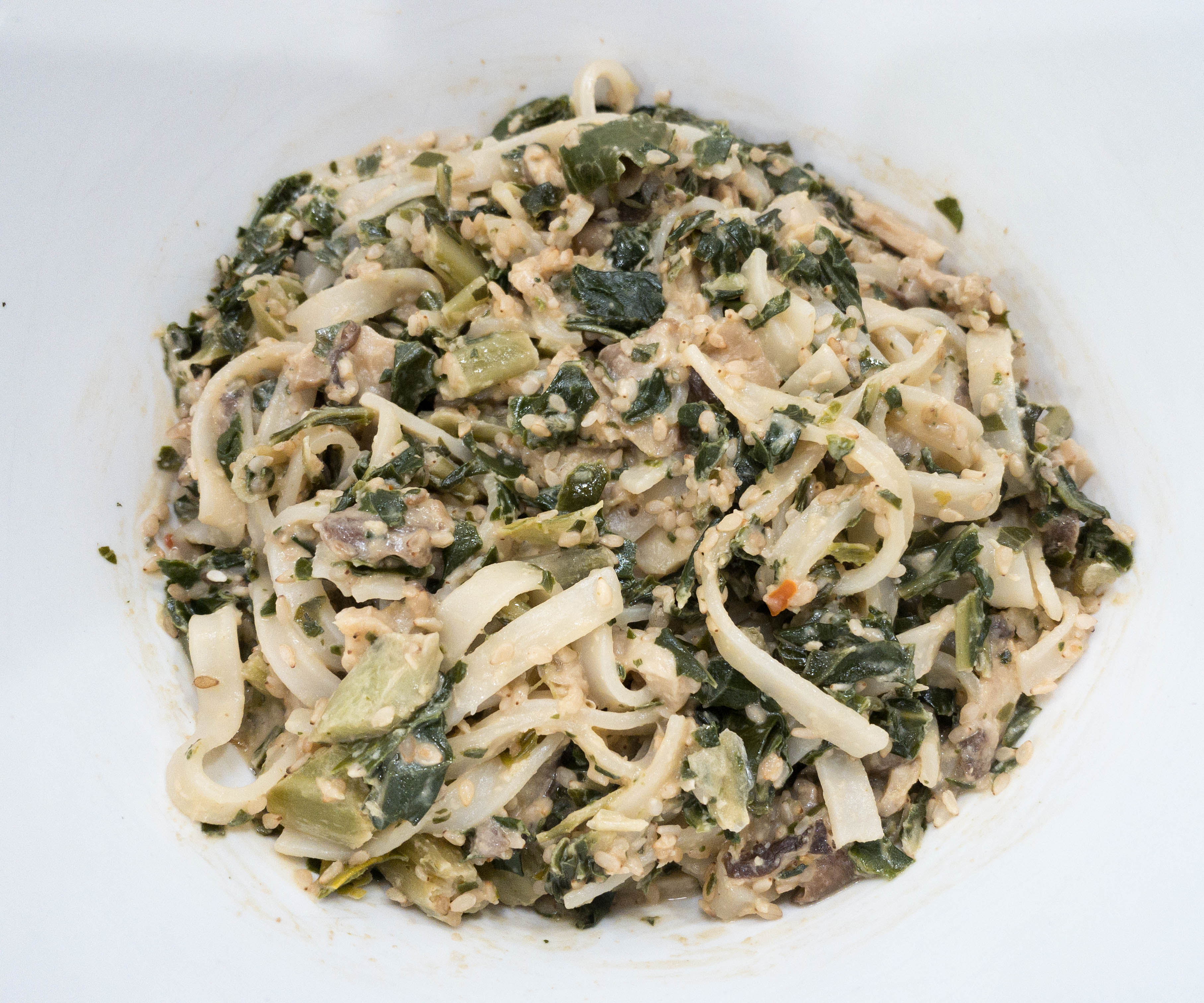 This tastes a lot better than it looks! The sesame oil brings out earthy and nutty flavors. It's savory yet there's that little hint of sweetness that balances out everything!
Splendid Spoon's new noodle bowls are so good! They are tasty and healthy, plus they only take a few minutes to prepare. They are ideal whether for lunch or for dinner, and you can even enjoy them on the go because they come in handy BPA-free bowls. My favorite from this pack is the sesame noodles because it has well-balanced flavors. The pesto was also good, but in all honesty, so is everything! Splendid Spoon definitely did a really great job "sending noods" and I hope they come up with more noodle flavors as well!
What do you think of Splendid Spoon's NOODLES??