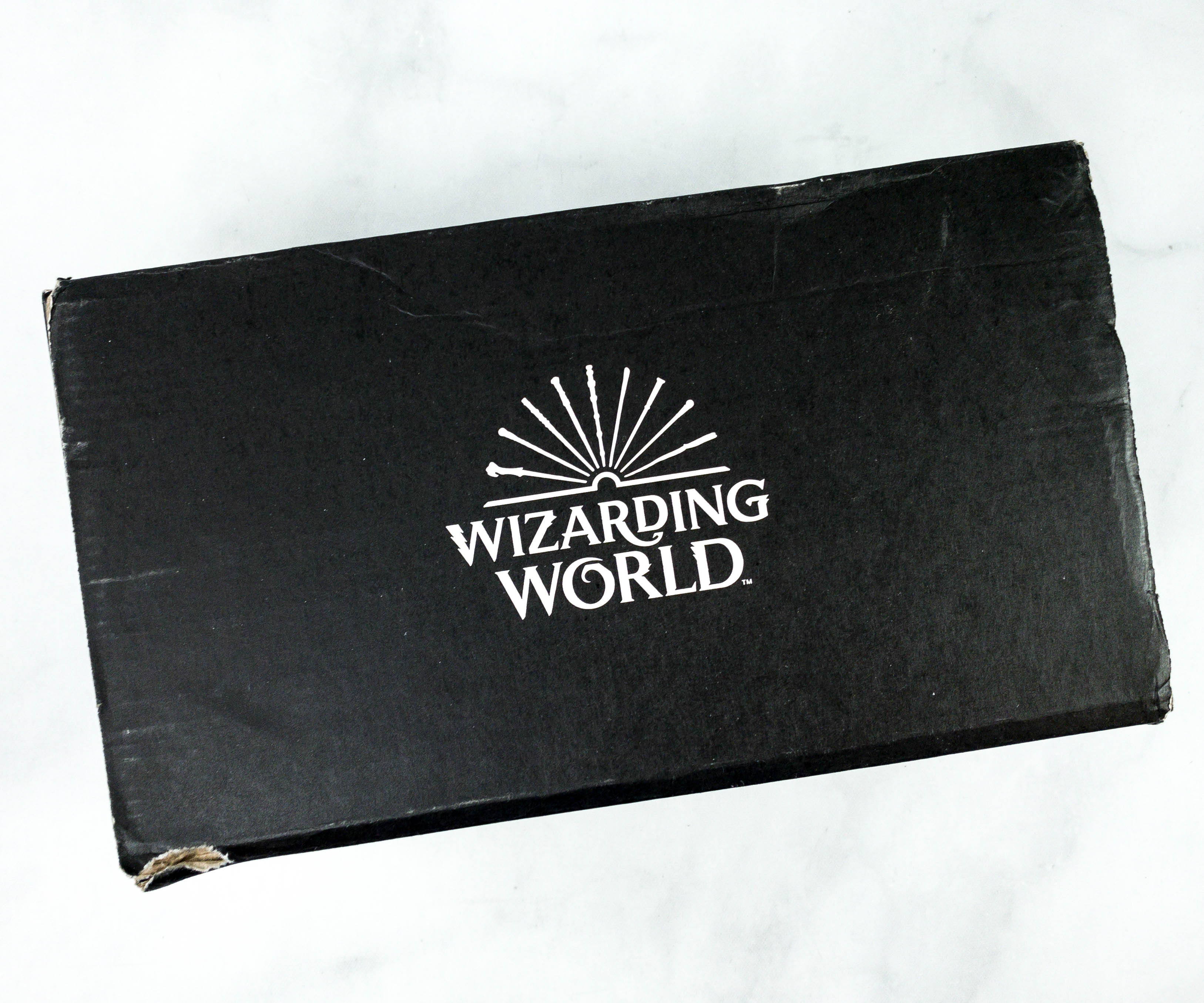 Wizarding World Crate from Loot Crate is the bi-monthly and official Harry Potter & Fantastic Beasts subscription box. For $39.99 every other month, you'll get 5-7 unique and officially licensed Harry Potter and Fantastic Beasts merchandise, so there's no need to go to Diagon Alley!
DEAL: Save 15% on any subscription plan when you use this link and coupon code HELLOSUBSCRIPTION15.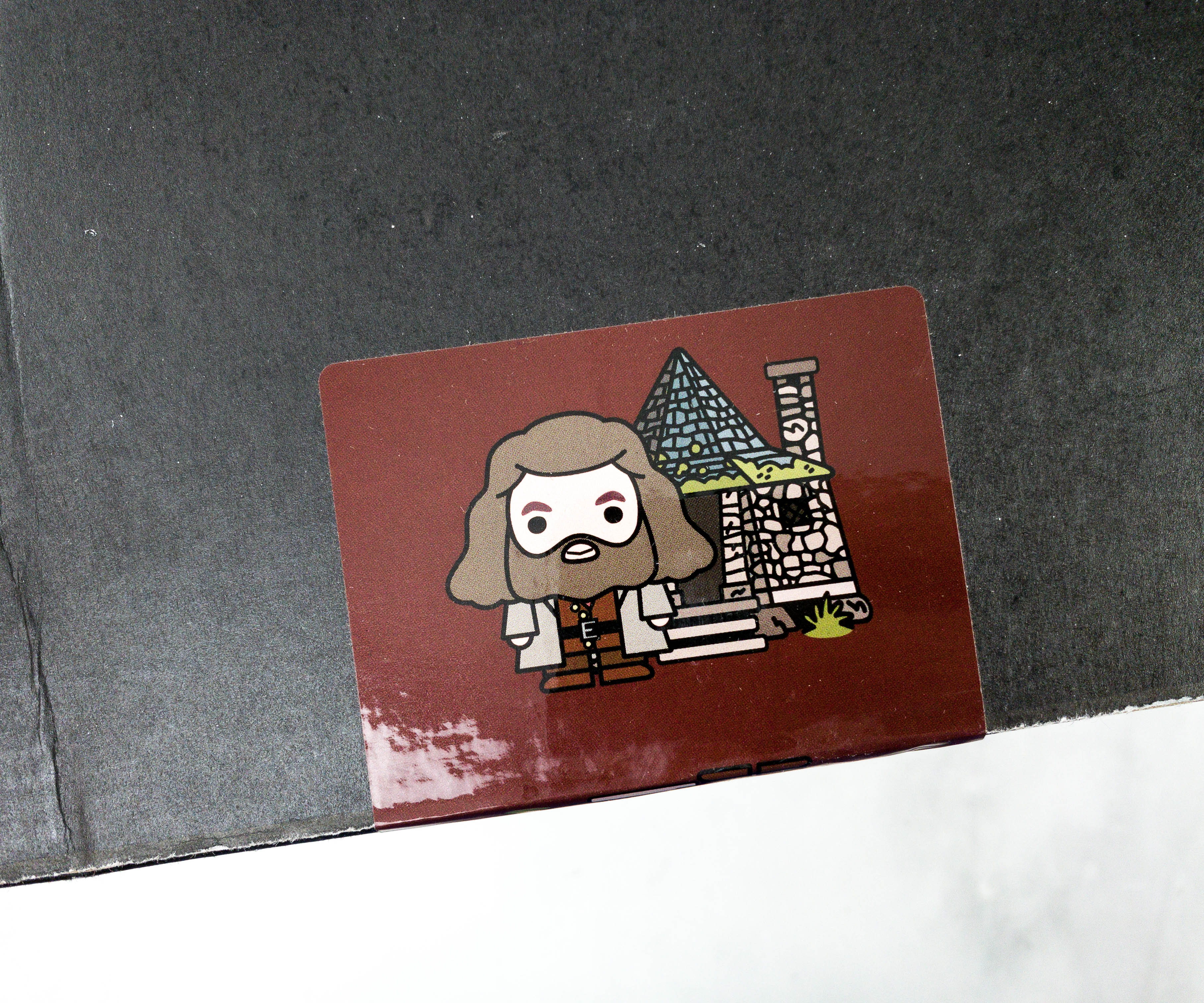 The box is sealed with a sticker that features Hagrid and his hut!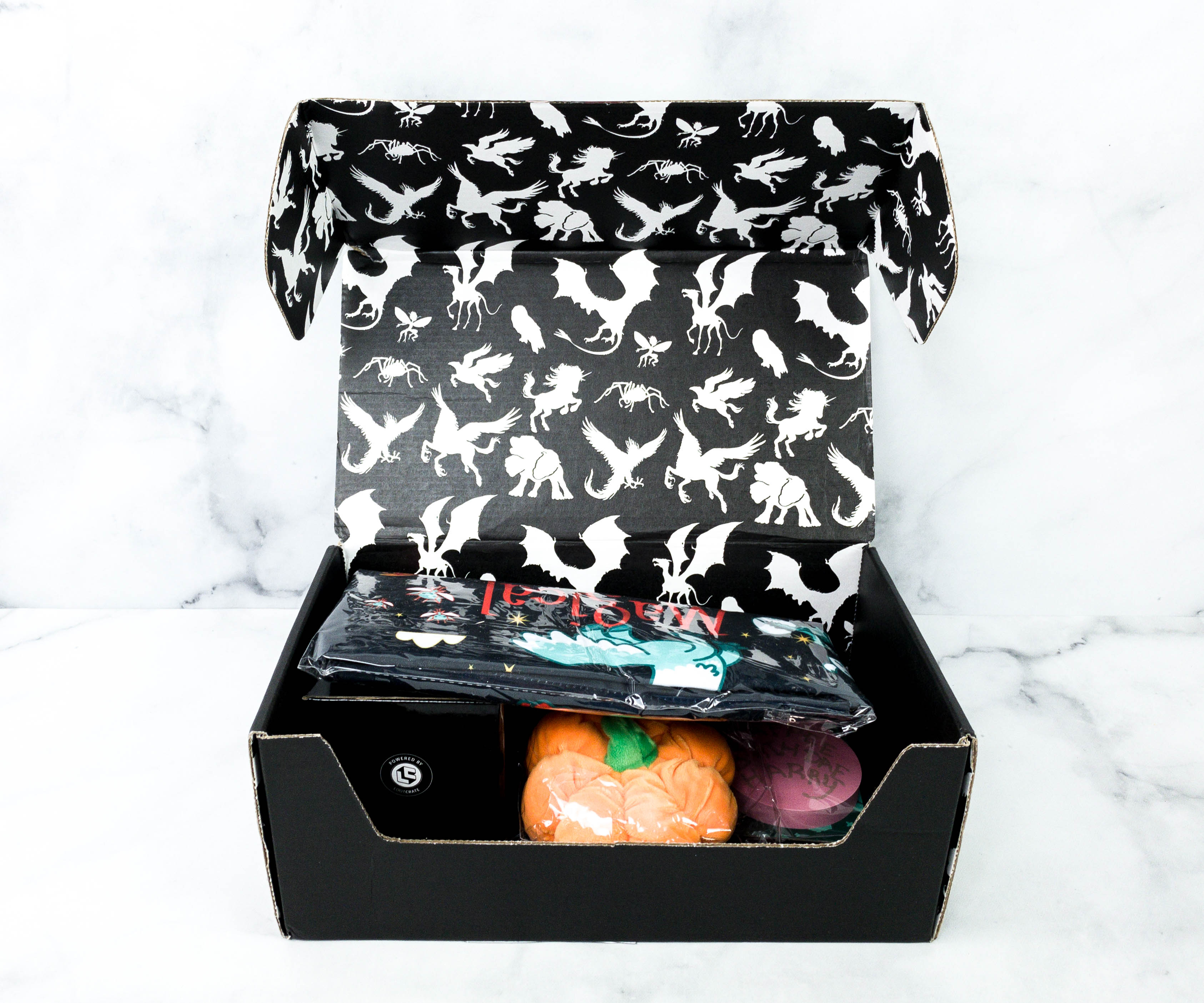 Inside the box are silhouettes of different creatures!
Some of the items were wrapped in plastic.
The theme this month is HAGRID'S HUT.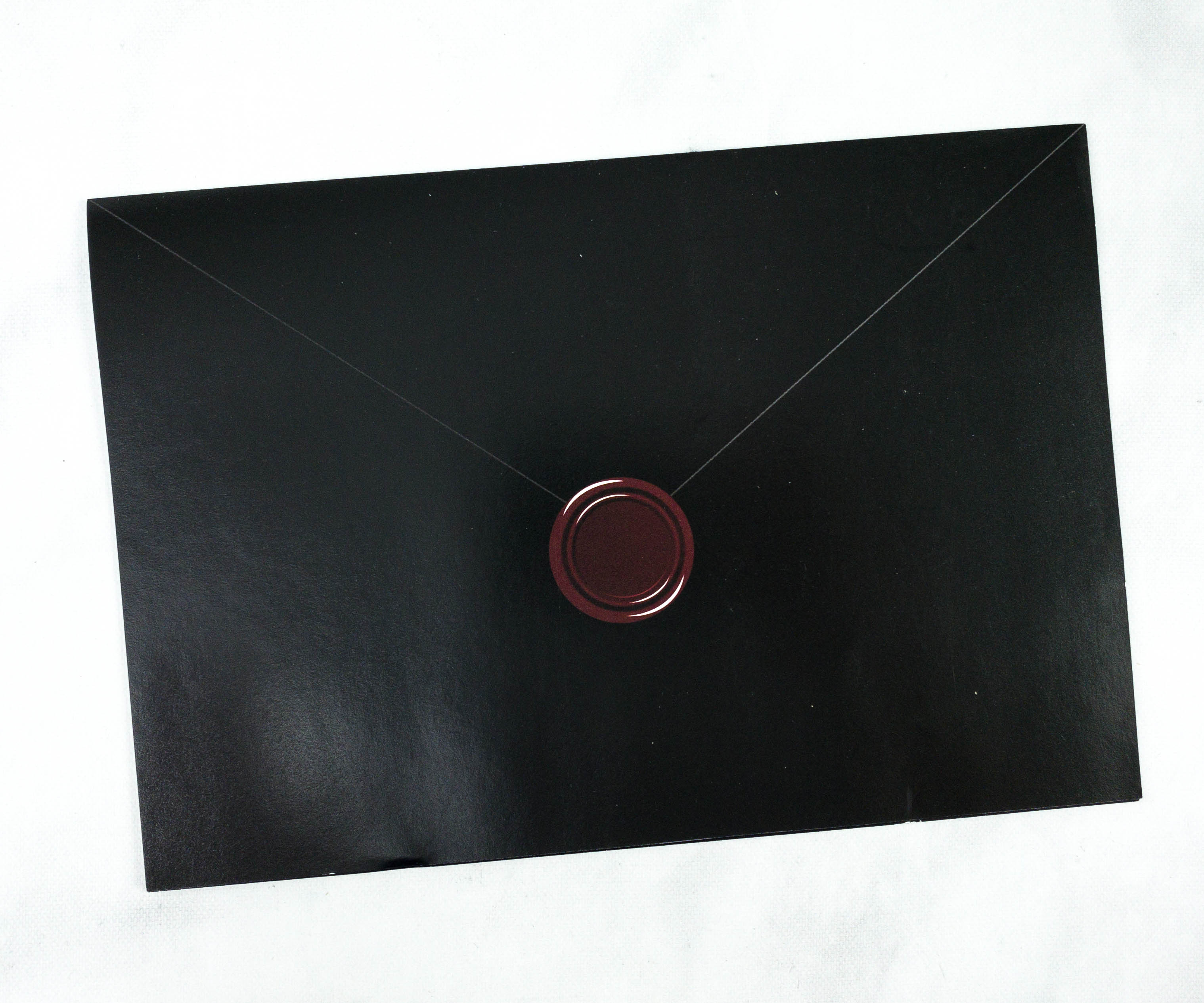 We received a folded letter with a faux seal.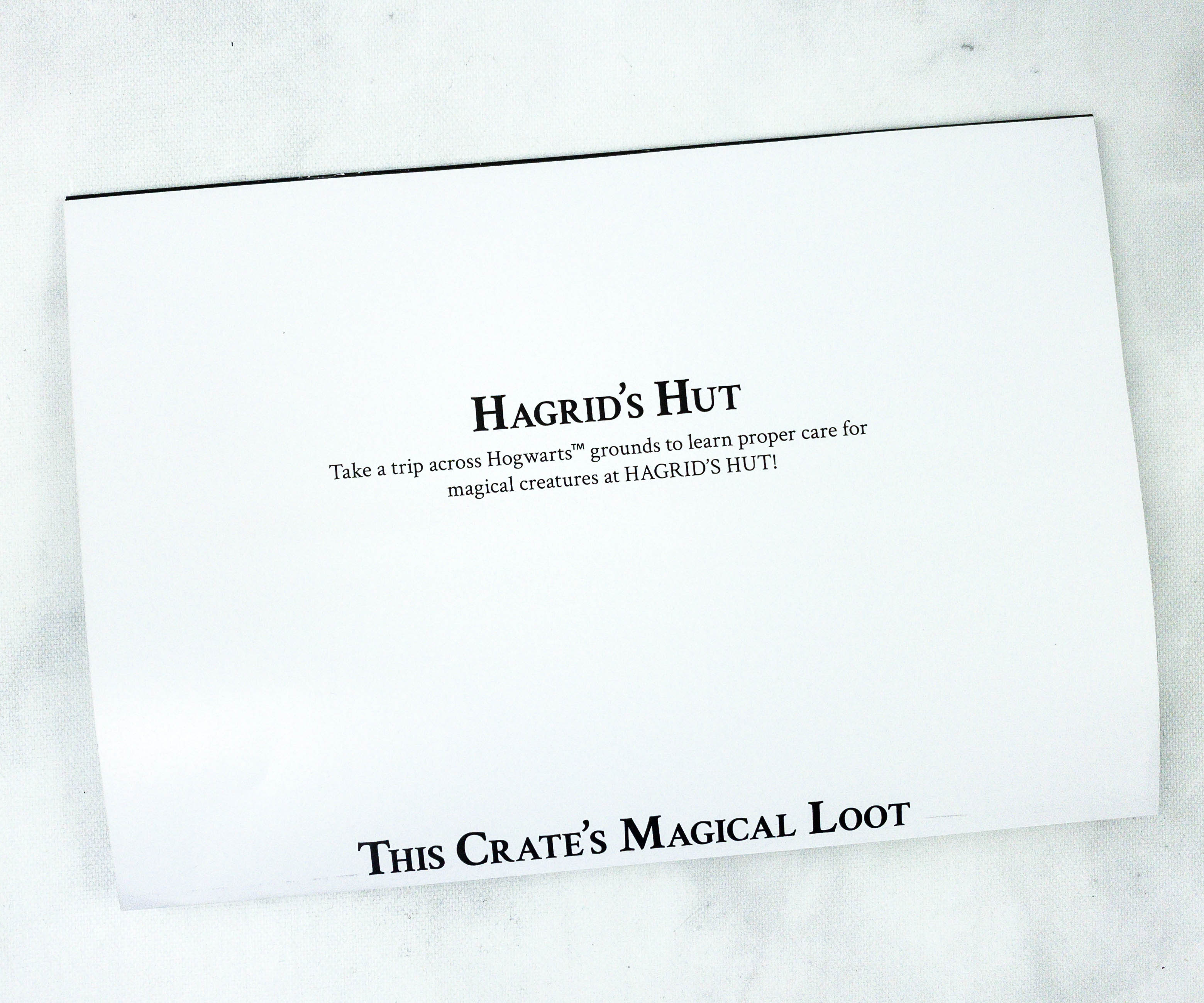 Take a trip across Hogwarts grounds to learn proper care for magical creatures at HAGRID'S HUT!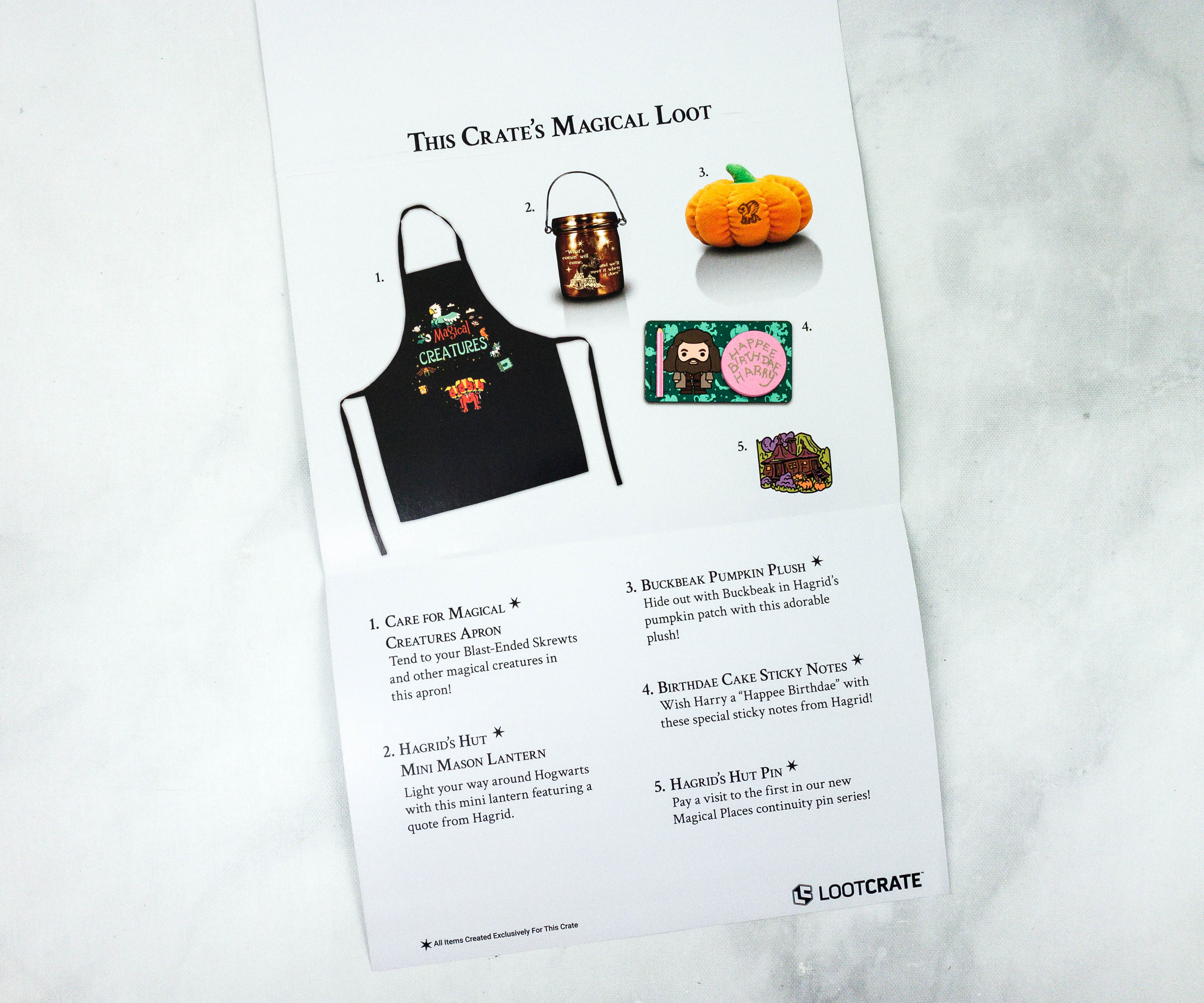 The letter tells you how magical this month's items are – the stars denote that the items are exclusive to the box!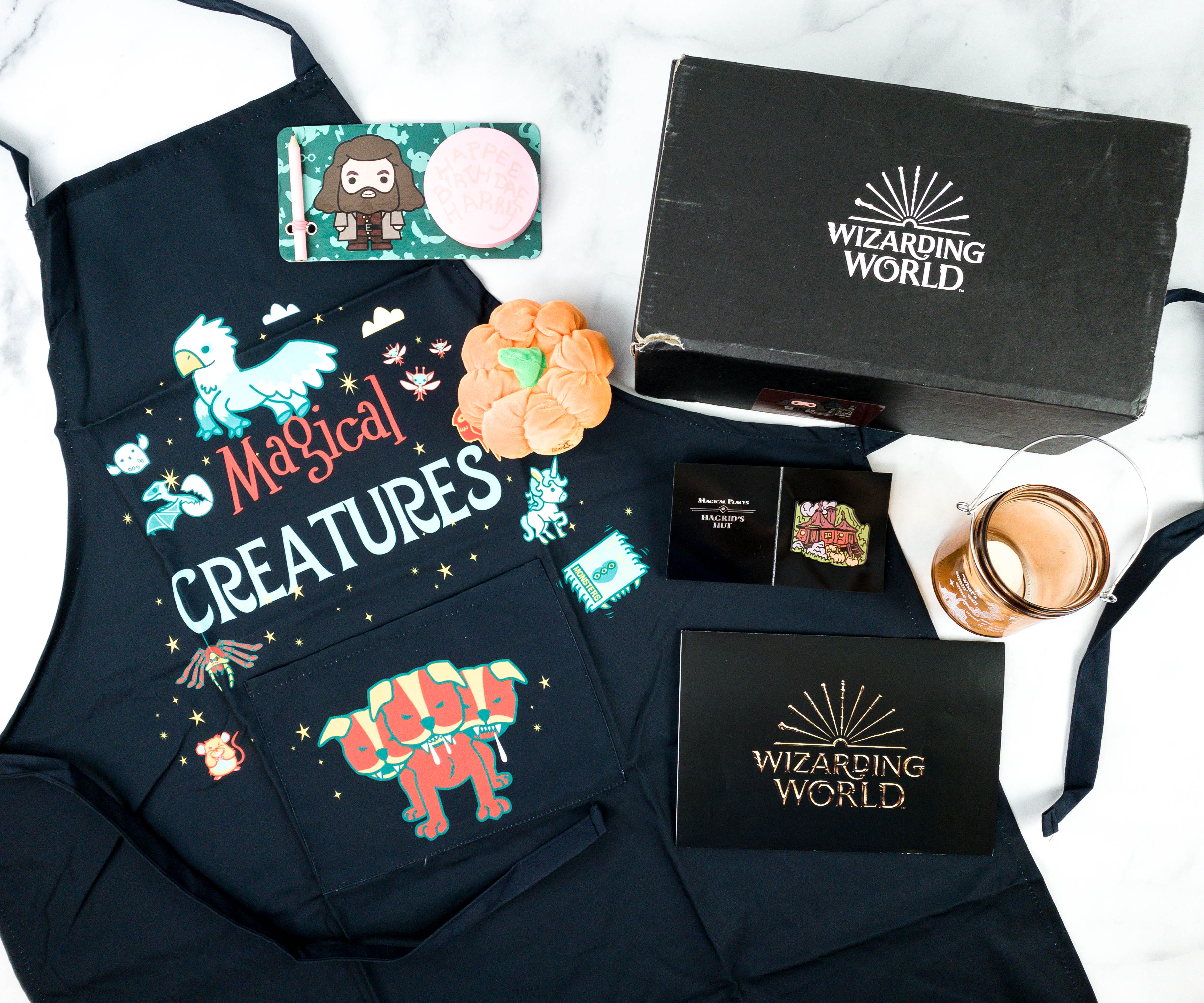 All the magical loot in this month's crate!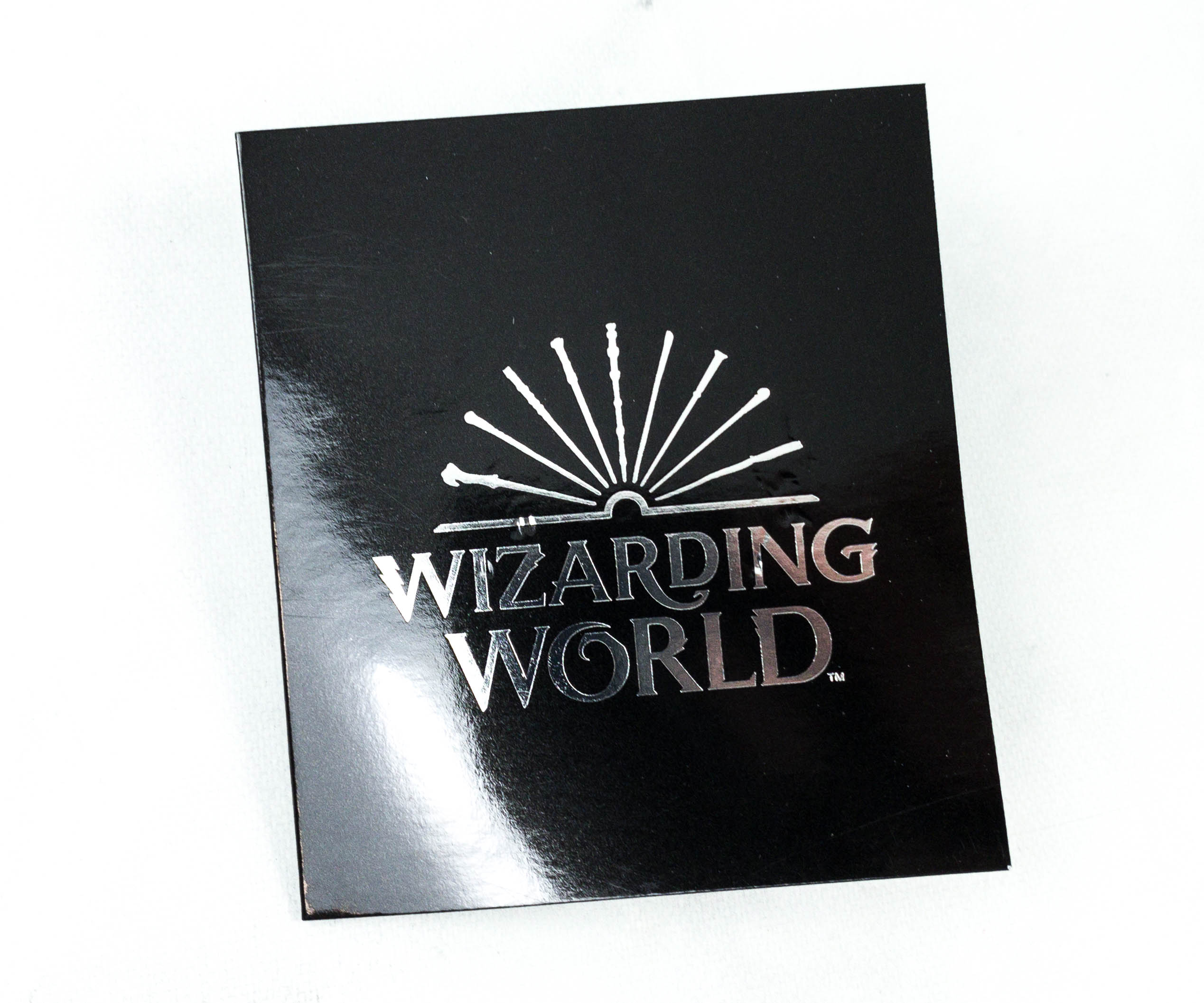 Hagrid's Hut Pin. This month's featured pin is exactly the crate's theme: HAGRID'S HUT! I'm also excited because it marks the start of a new pin series for this crate: The Magical Places continuity pin series.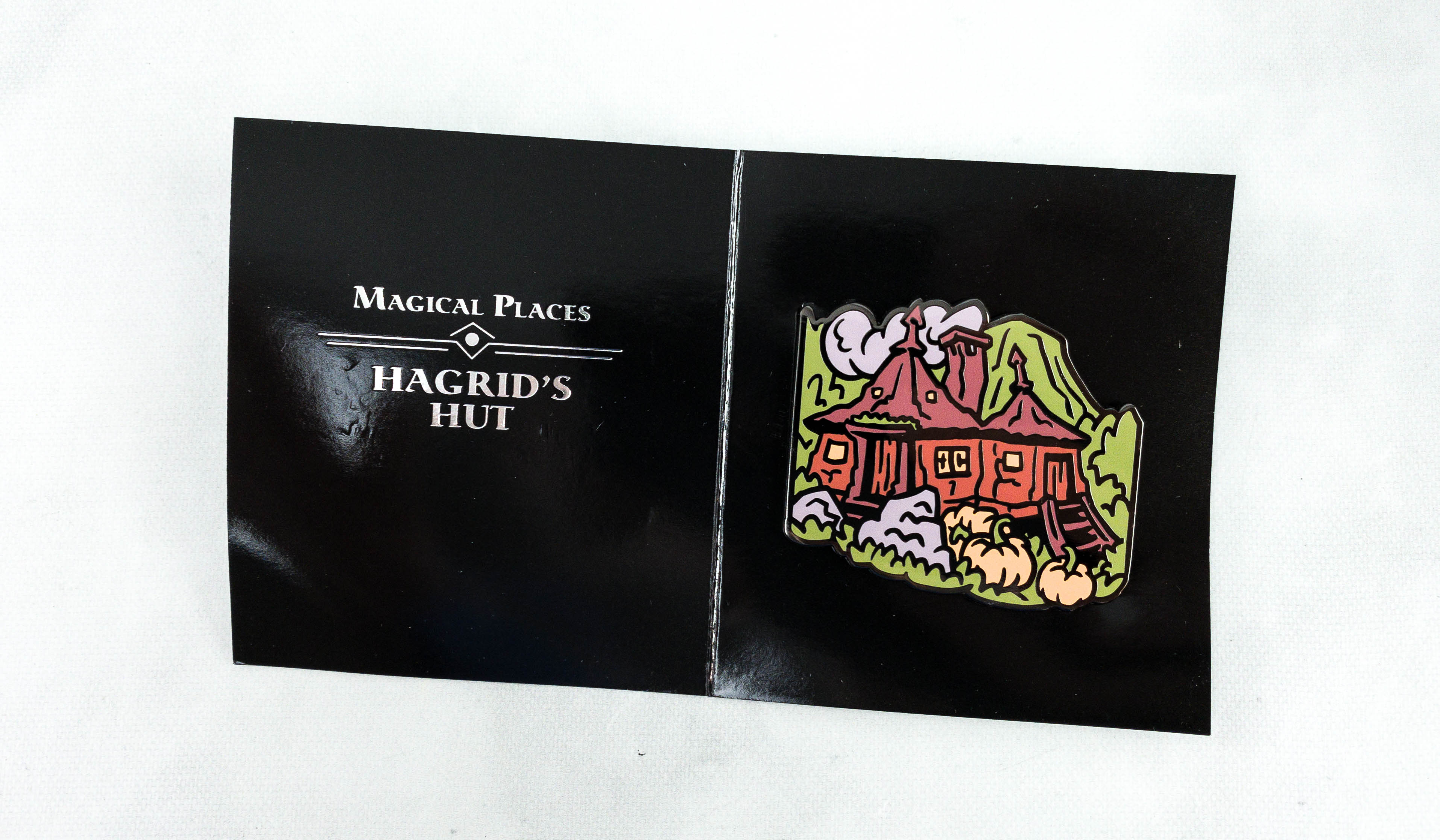 Hagrid's Hut served as a home to Rubeus Hagrid along with his pets, during his years as Gamekeeper and as a Professor at Hogwarts.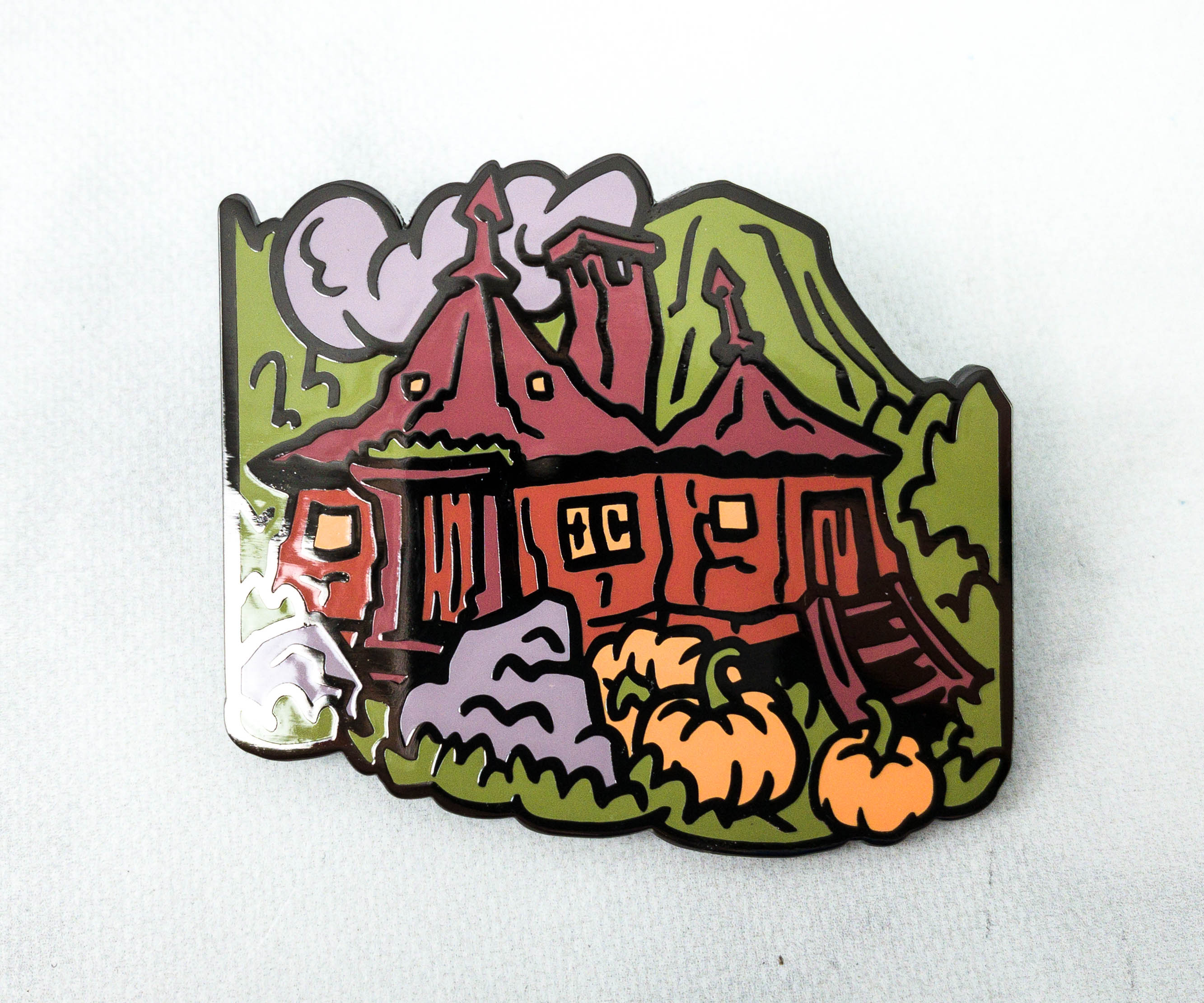 It's a small wooden cabin located just outside the Hogwarts Castle and on the edge of the Forbidden Forest. The Golden trio always visits Hagrid that's why we mostly see it in the films.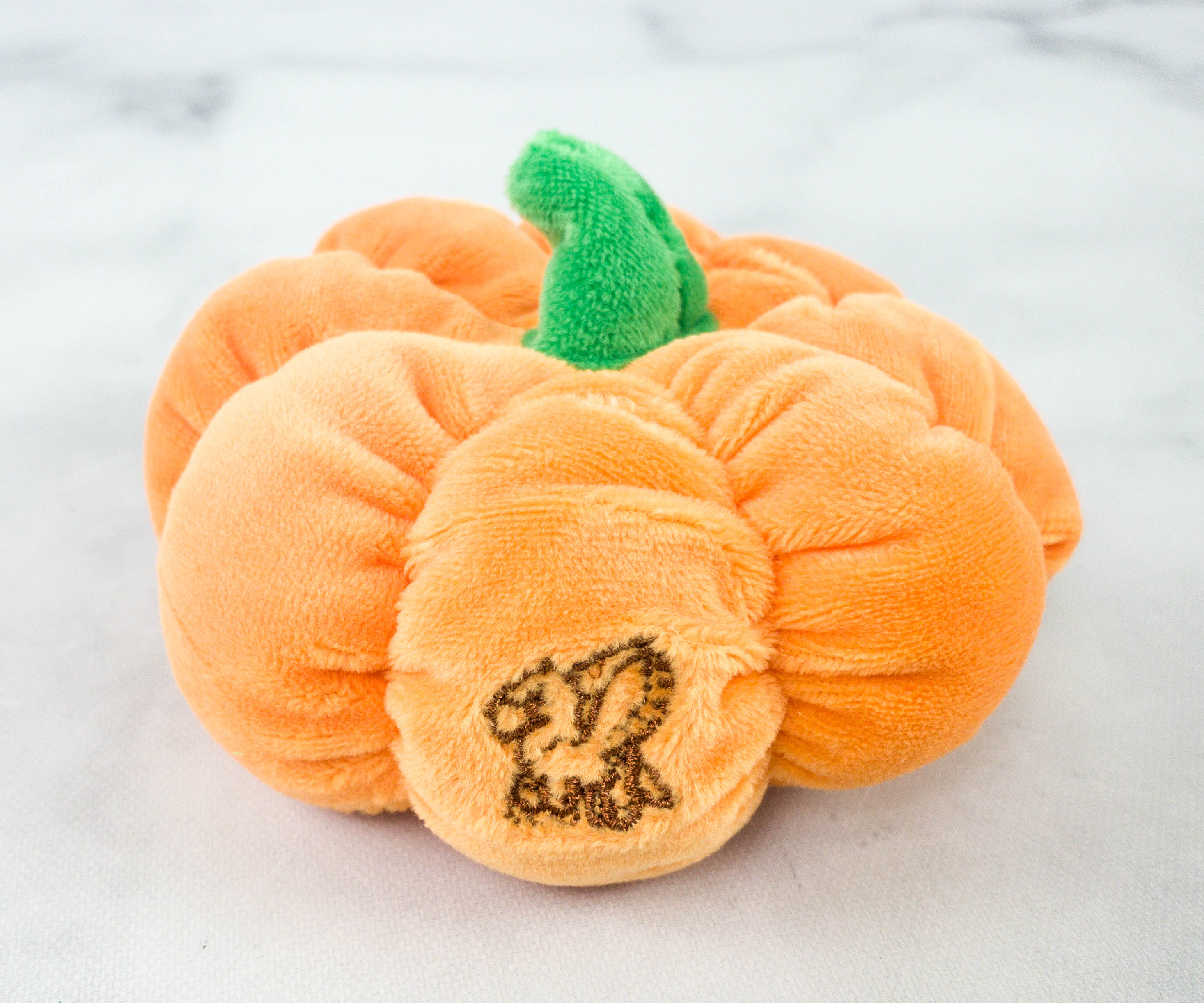 Buckbeak Pumpkin Plush. Remember that time when the executioner Walden Macnair hurled his axe on a pumpkin instead of Buckbeak? This pumpkin plushie reminded me of that! It also comes with an embroidered image of Buckbeak! So cute!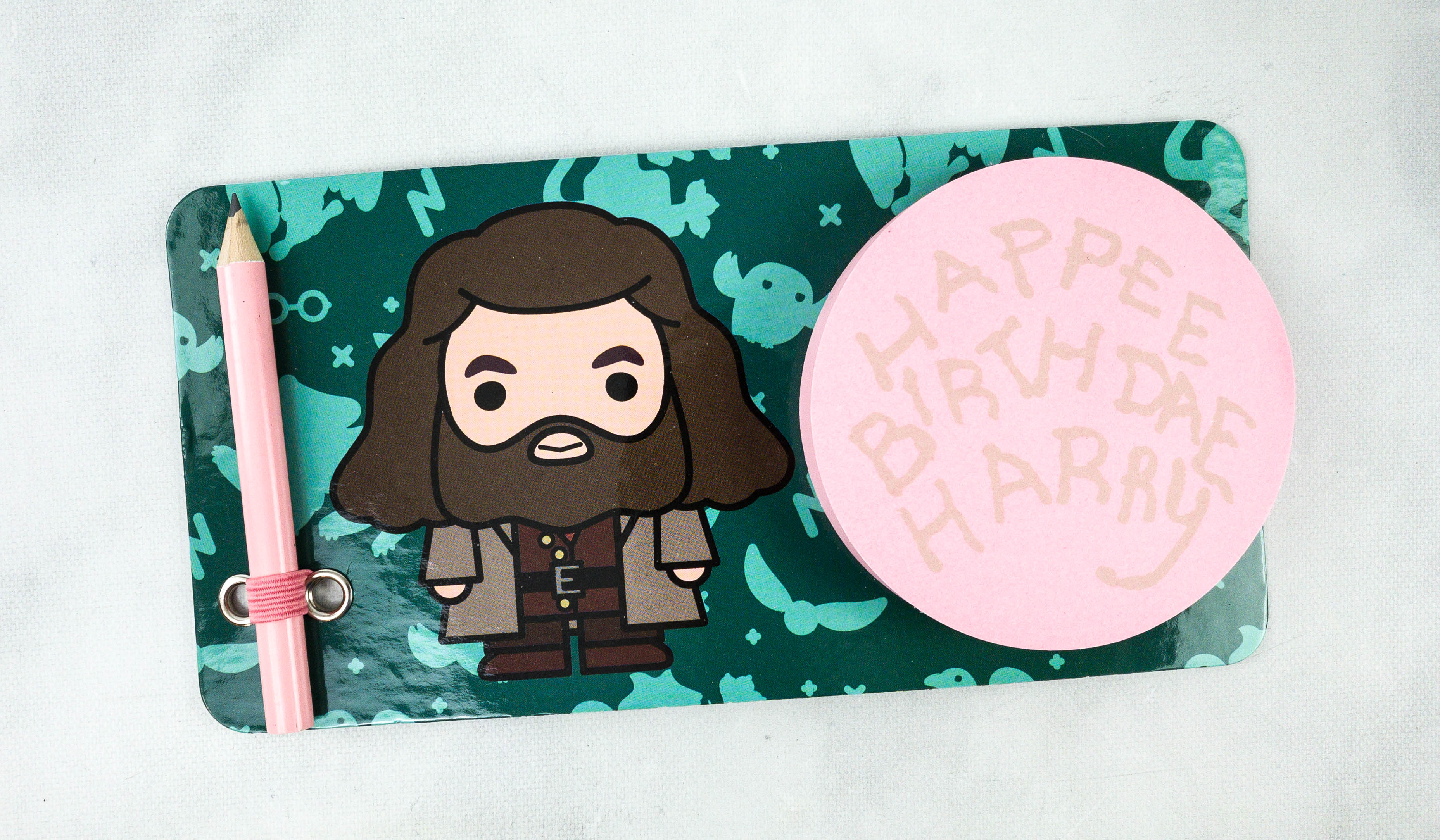 Birthdae Cake Sticky Notes. Who would forget Hagrid's gift when he fetched Harry on his 11th birthday? It's the "Happee Birthdae Harry" cake, a sticky chocolate cake with green icing. Here it is in the form of a sticky note, complete with a "candle" pencil!
It even has a magnetic strip at the back so you can stick it on your fridge, or your metal cabinets at the office!
Care For Magical Creatures Apron. To protect me from kitchen stains and mess, here's a cool apron that features some of the magical creatures from the Wizarding World!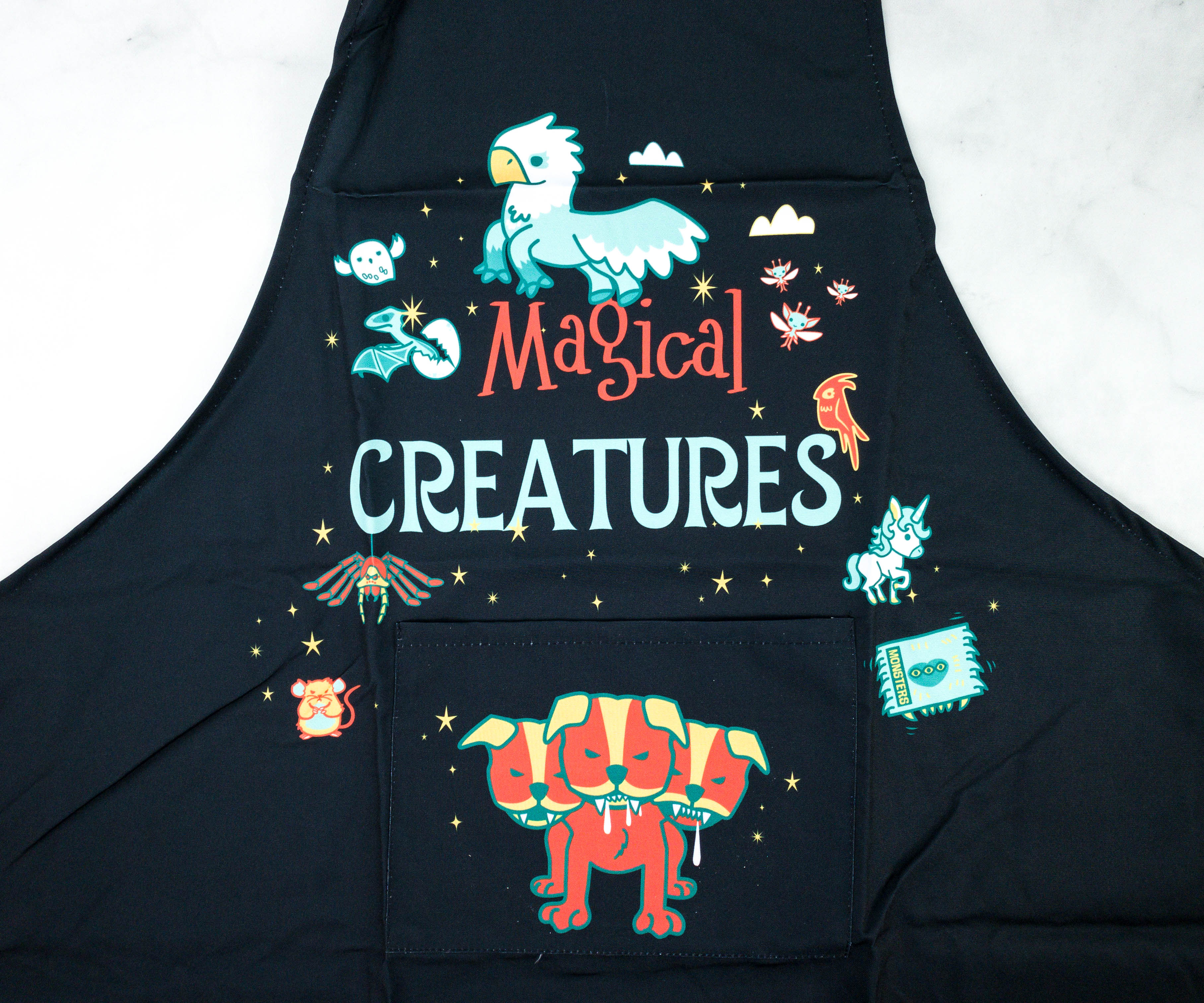 It has images of Buckbeak, Fluffy, Aragog, Scabbers, a Unicorn, cornish pixies, the Monster Book of Monsters, and more! It even has a front pocket where you can place your kitchen timer, pen, notepad, or other small stuff that you'll need while cooking.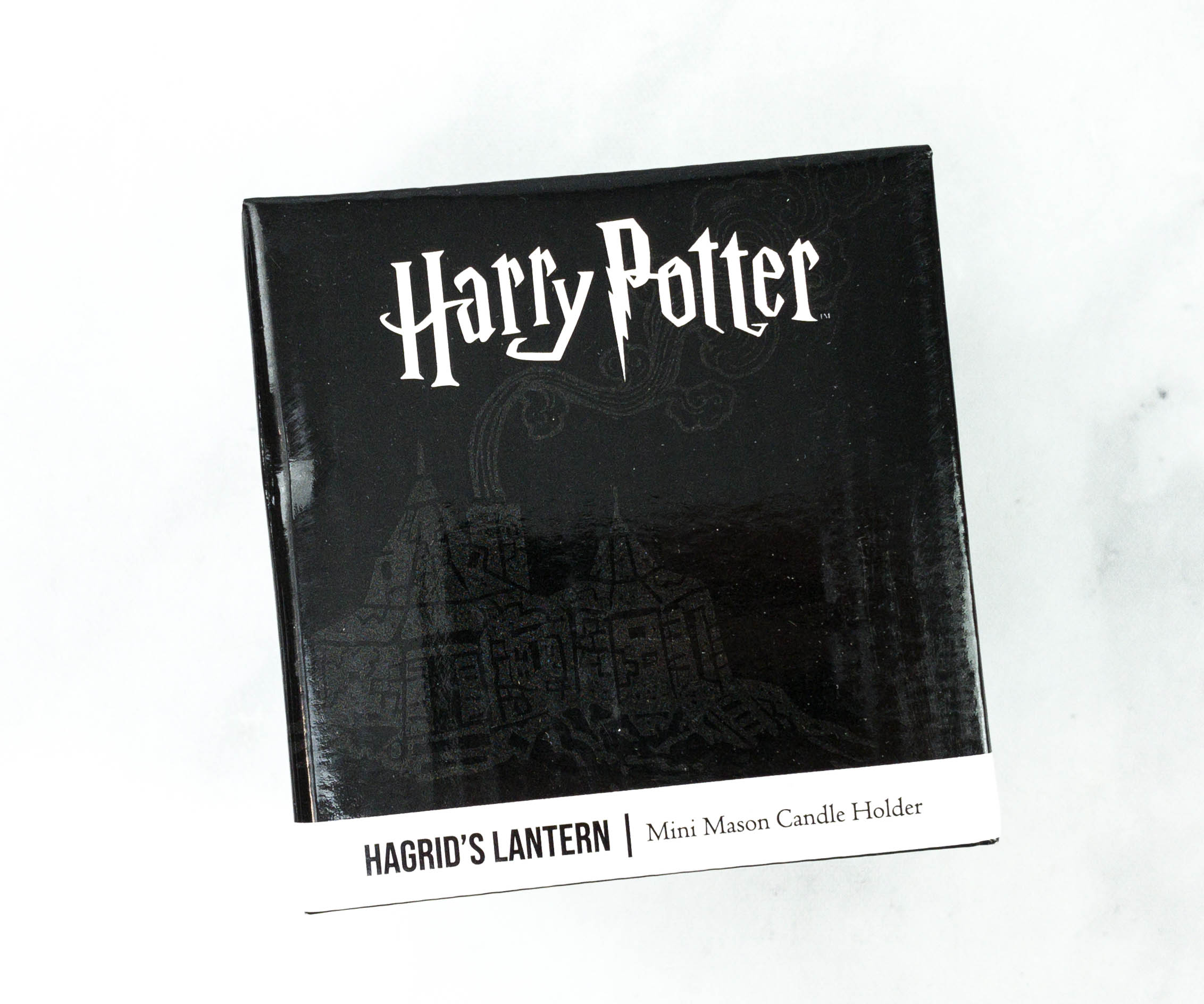 Hagrid's Hut Mini Mason Lantern. Hagrid's Hut was kept illuminated by a lantern, so here's a candle holder that resembles that item!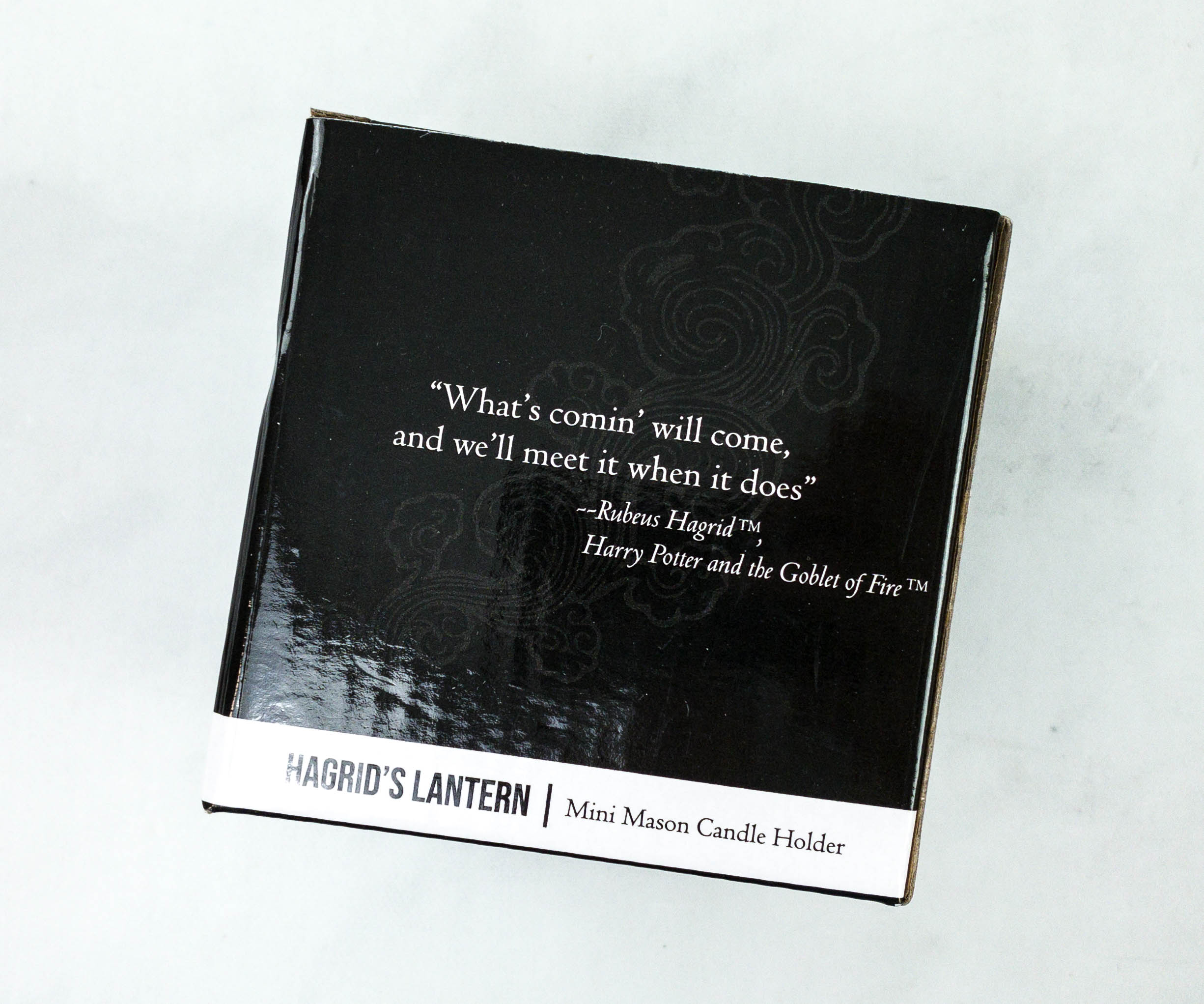 The box has one of Hagrid's popular quotes, and it's from Harry Potter and the Goblet of Fire:
What's comin' will come, and we'll meet it when it does.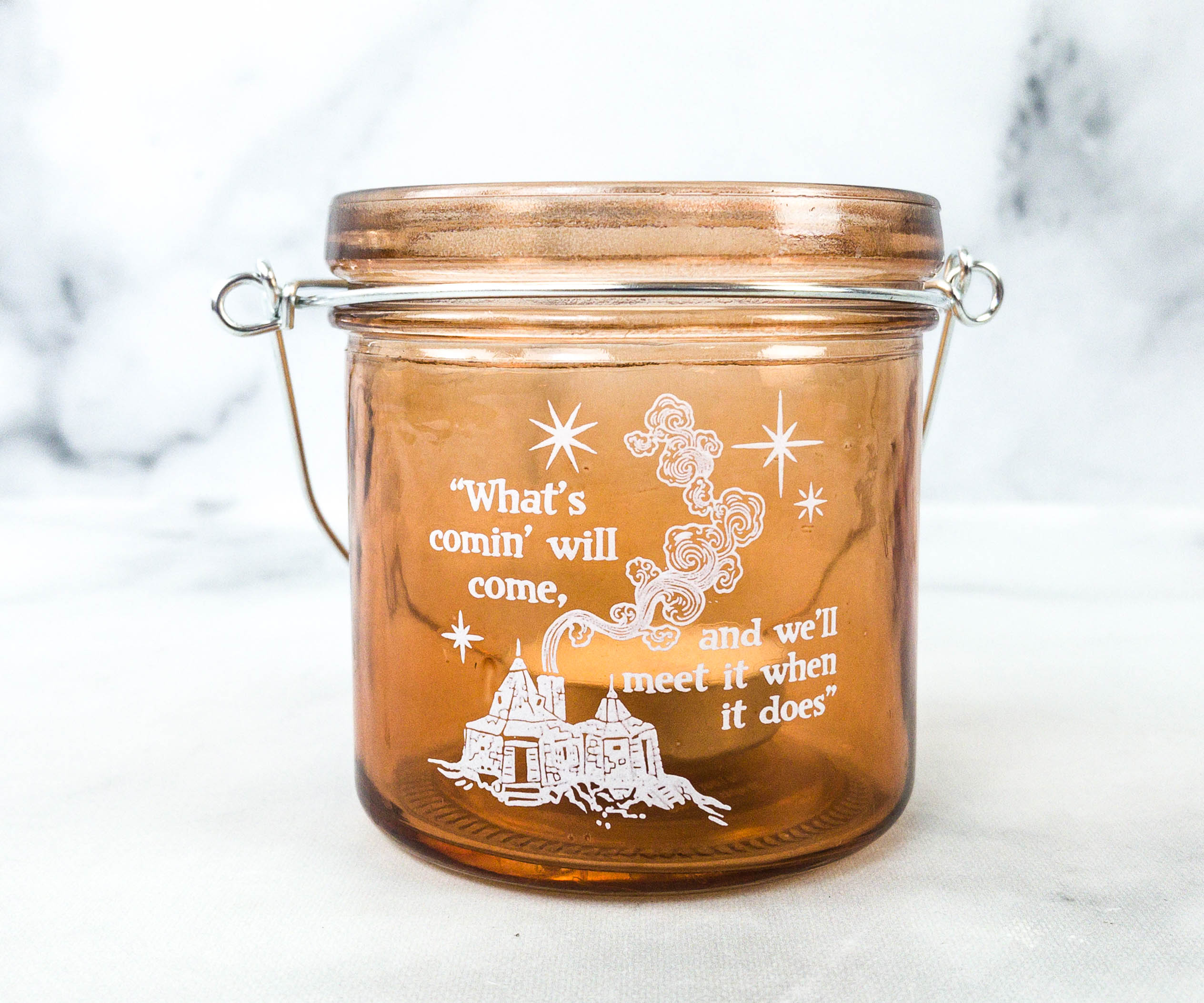 The glass jar has some prints on it: the same quote from the box and an image of  Hagrid's Hut. You can easily carry it or hang it because it comes with a handle.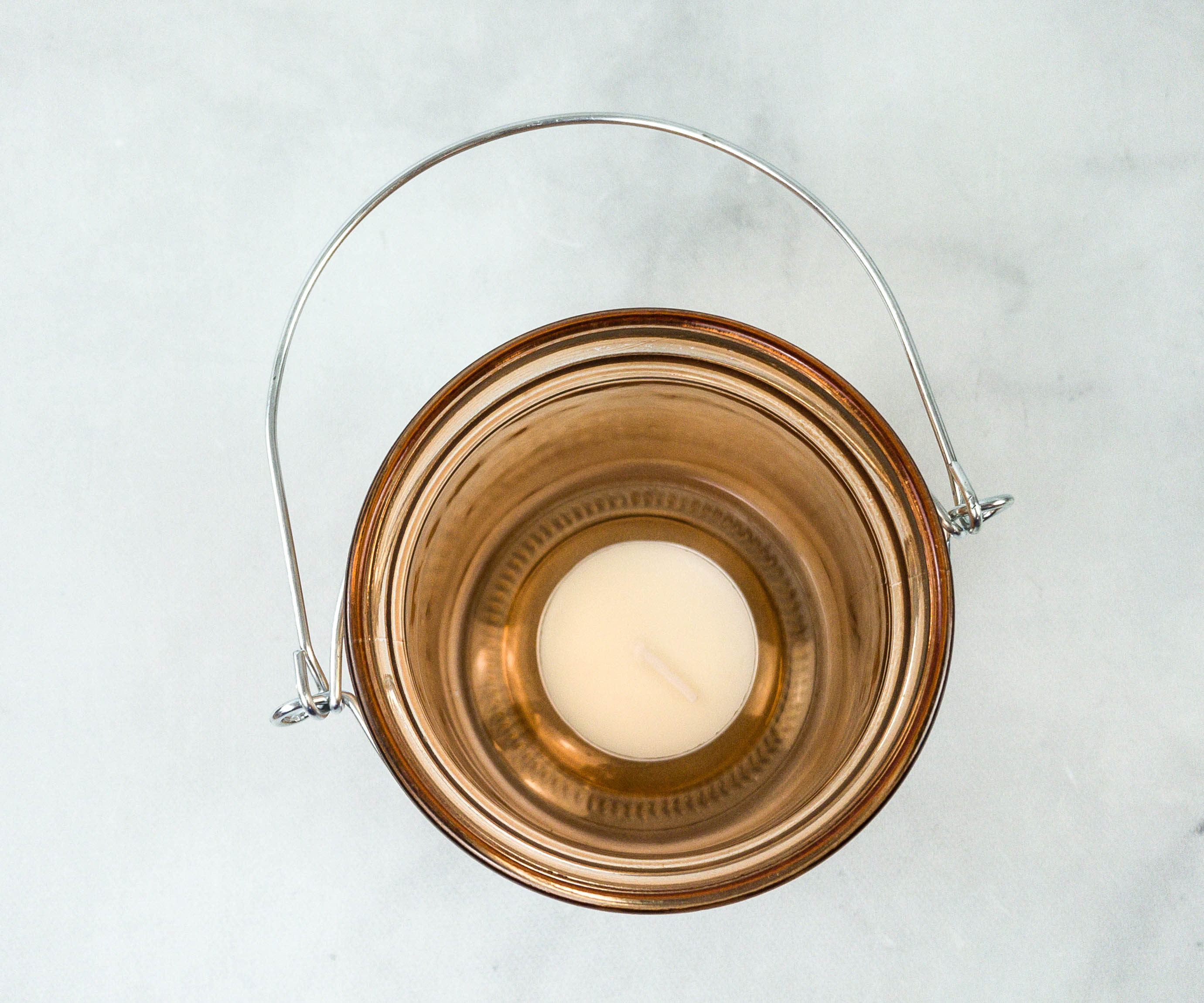 You just need to light up the included tea light inside to make it shine bright!
I love this month's Wizarding World theme because it's all about Hagrid and his hut, one of the coolest places outside the Hogwarts Castle! My favorite is the pin, which is a part of the new continuity pin series! I also love the other inclusions like the sticky notes and the lantern. The apron will be very useful in the kitchen as well. This is a good box overall because it contains such awesome Wizarding World collectibles! I hope they improve on their shipping as well!
What do you think of this month's Wizarding World box?