GLOSSYBOX is a monthly beauty subscription box with at least 5-6 luxury samples – many full sizes – per month for $21.  
DEAL: Get your first box for $16! Use this link to subscribe and the coupon code BEAUTYTALES at checkout.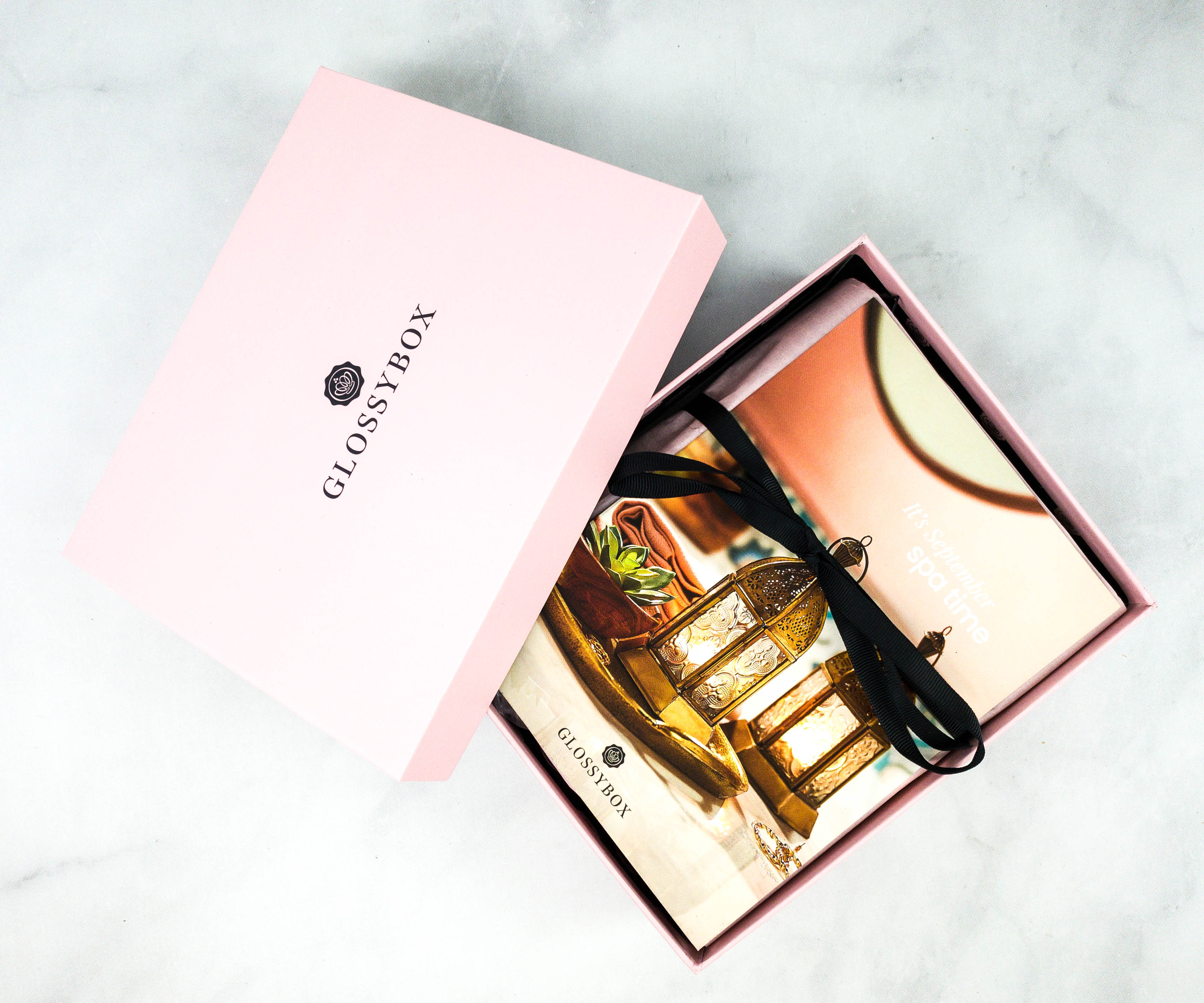 NOTE: If you choose to subscribe to a recurring Monthly Plan between the 15th to the end of the month, you automatically agree to the following month's charge.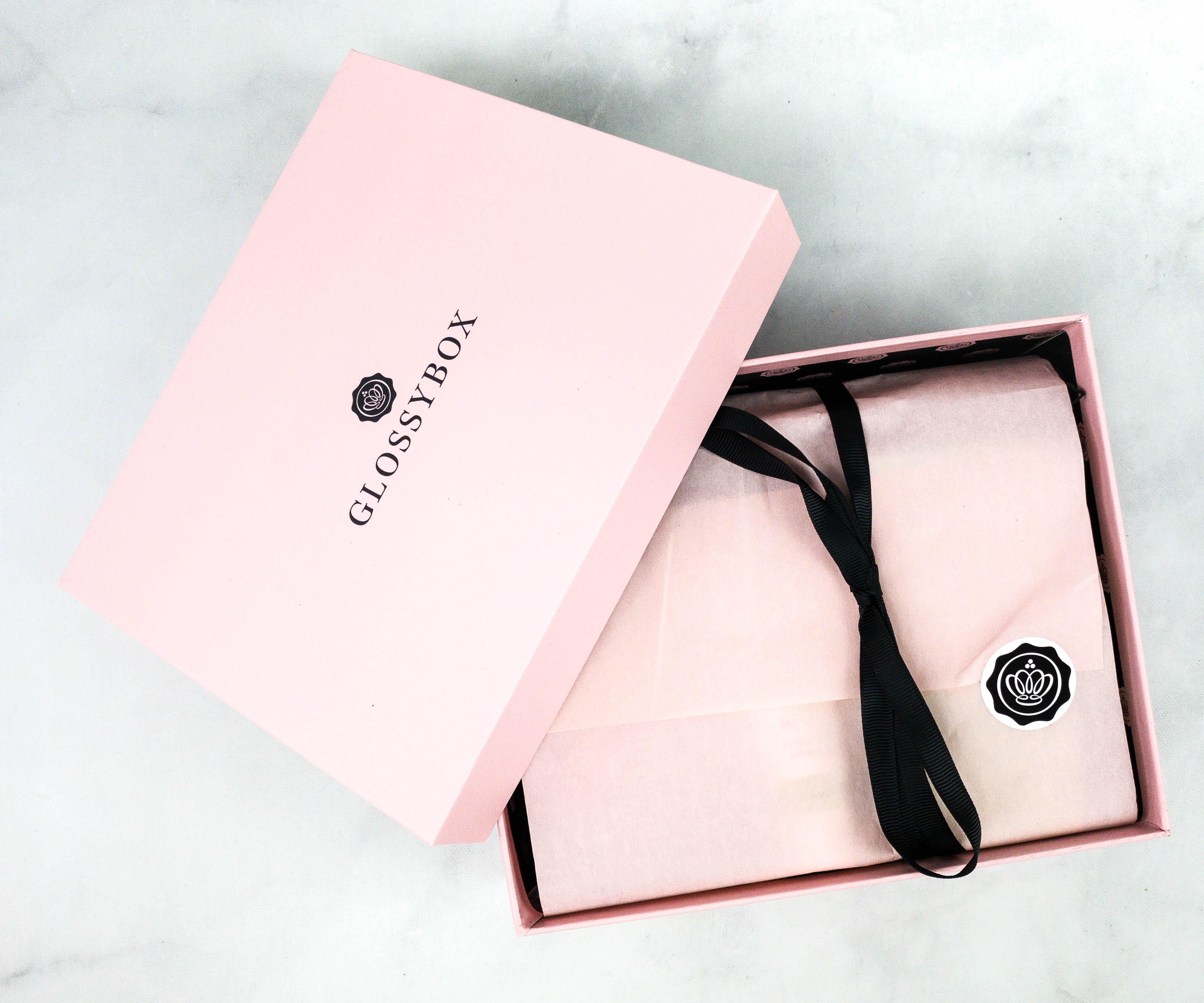 The items are neatly tucked inside the box, wrapped in pink paper and tied with a black ribbon.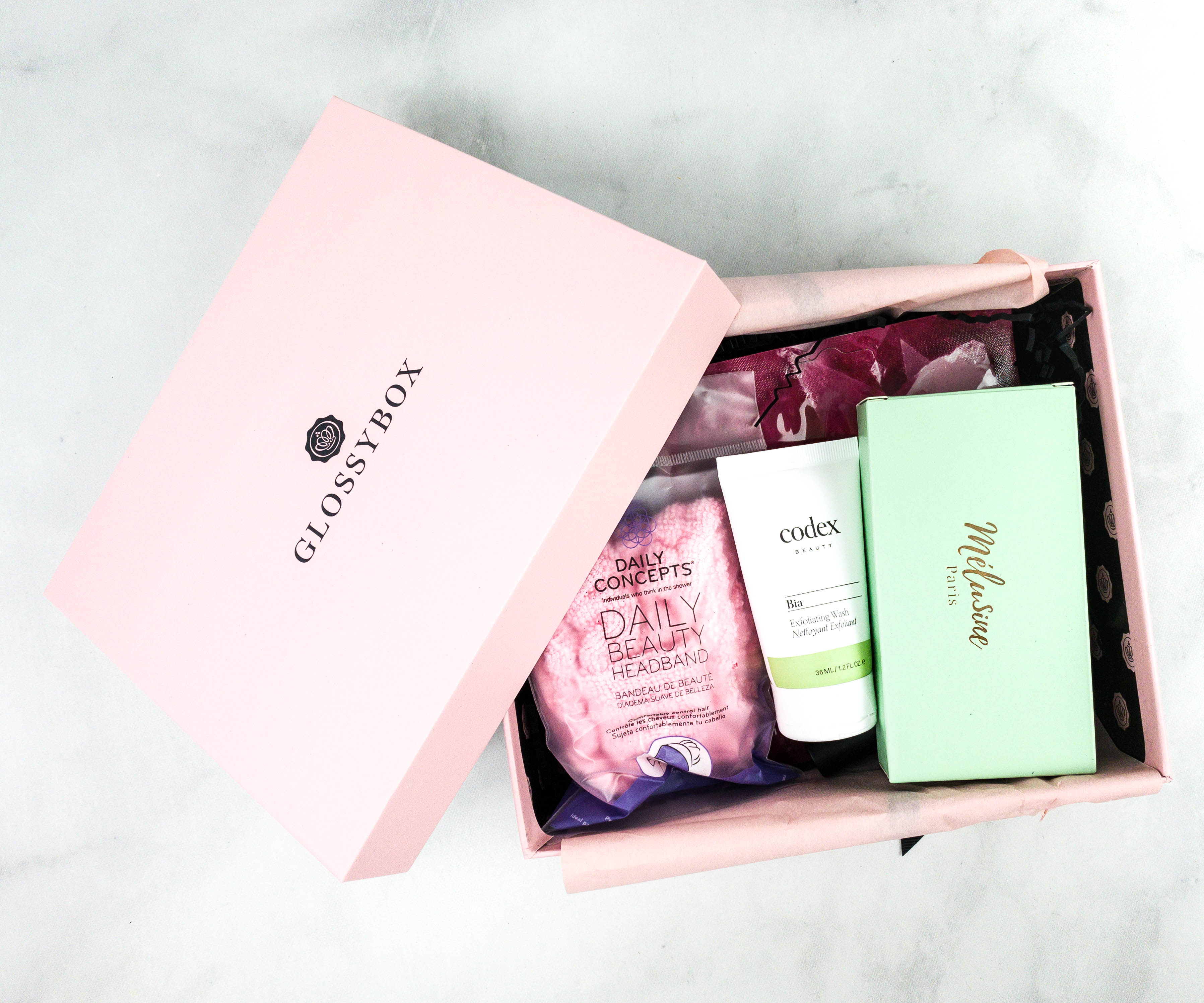 The box is full to the brim!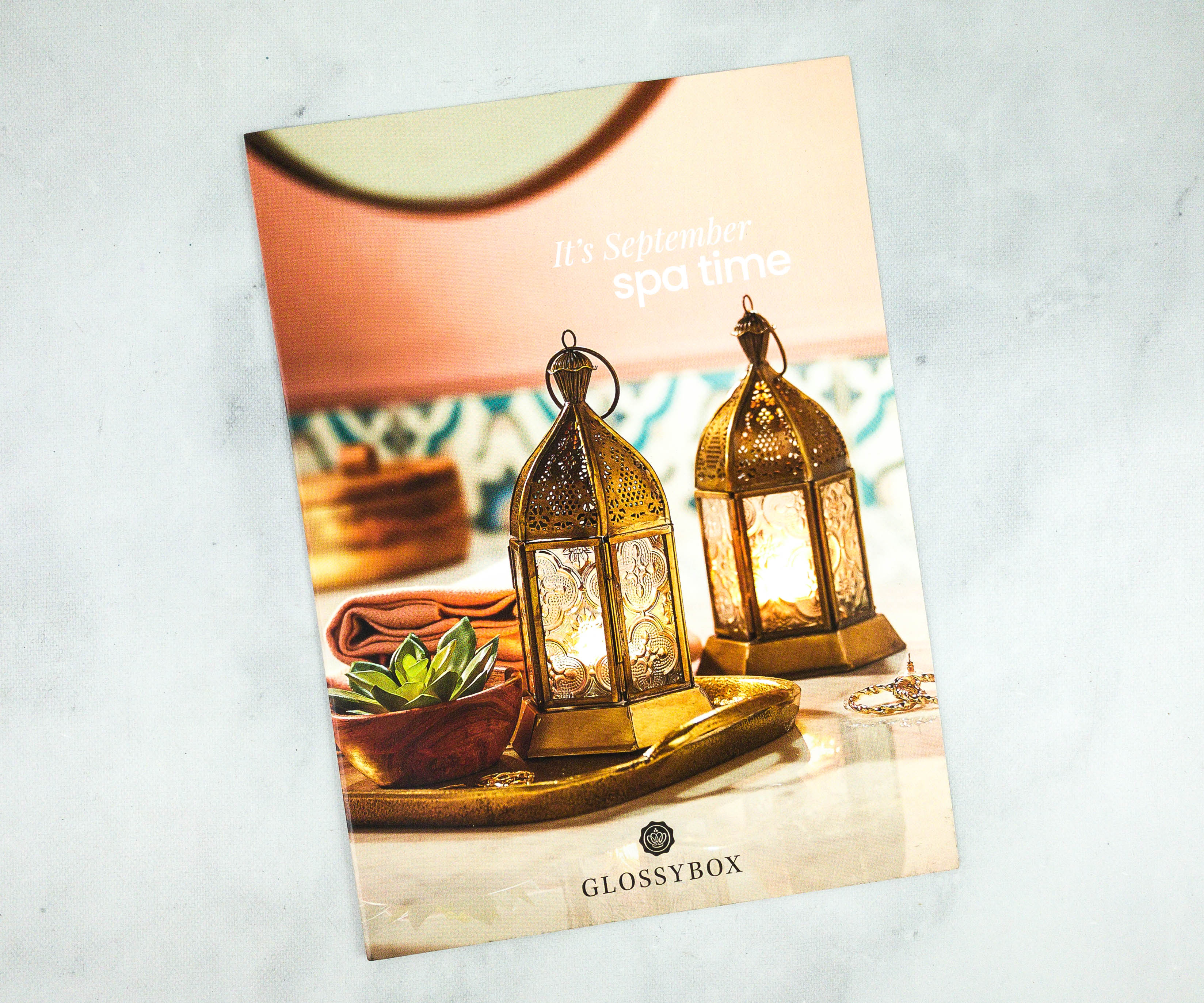 This box is the GLOSSY SPA! 
They included a teaser for the Holiday 2020 box!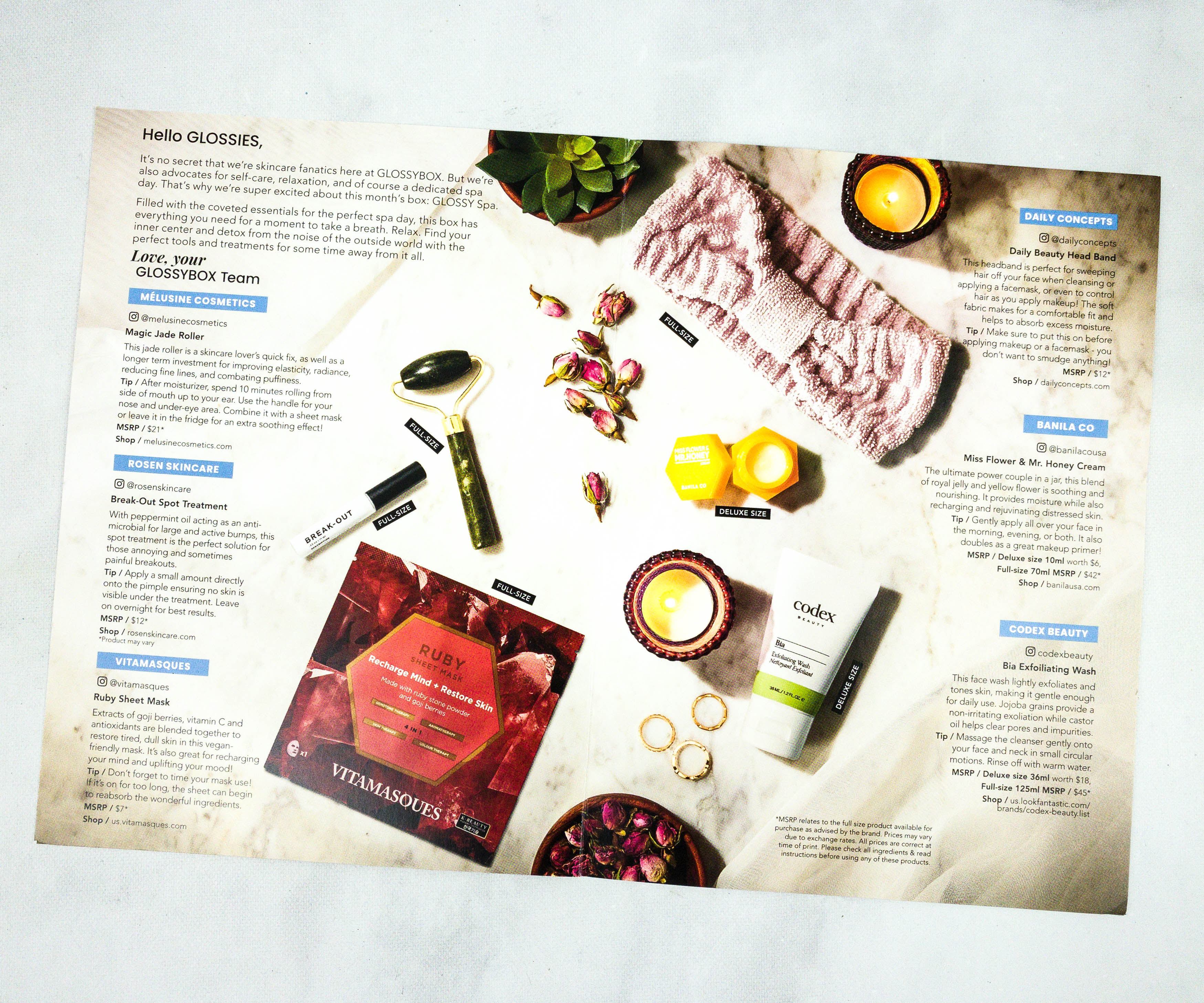 Inside the booklet is a section that lists what's inside the box, along with a group photo of the products.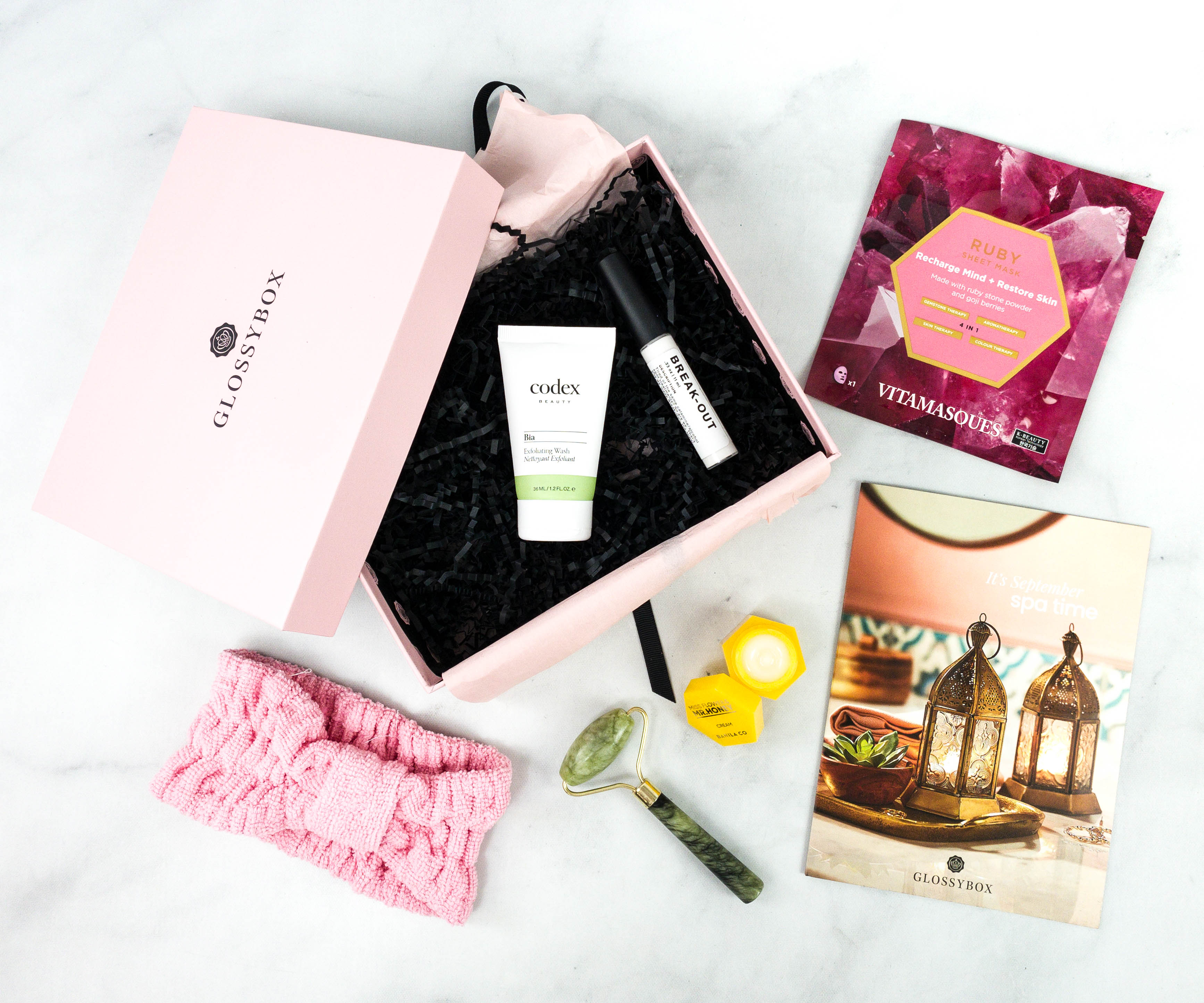 Everything in my September 2020 Glossy Box!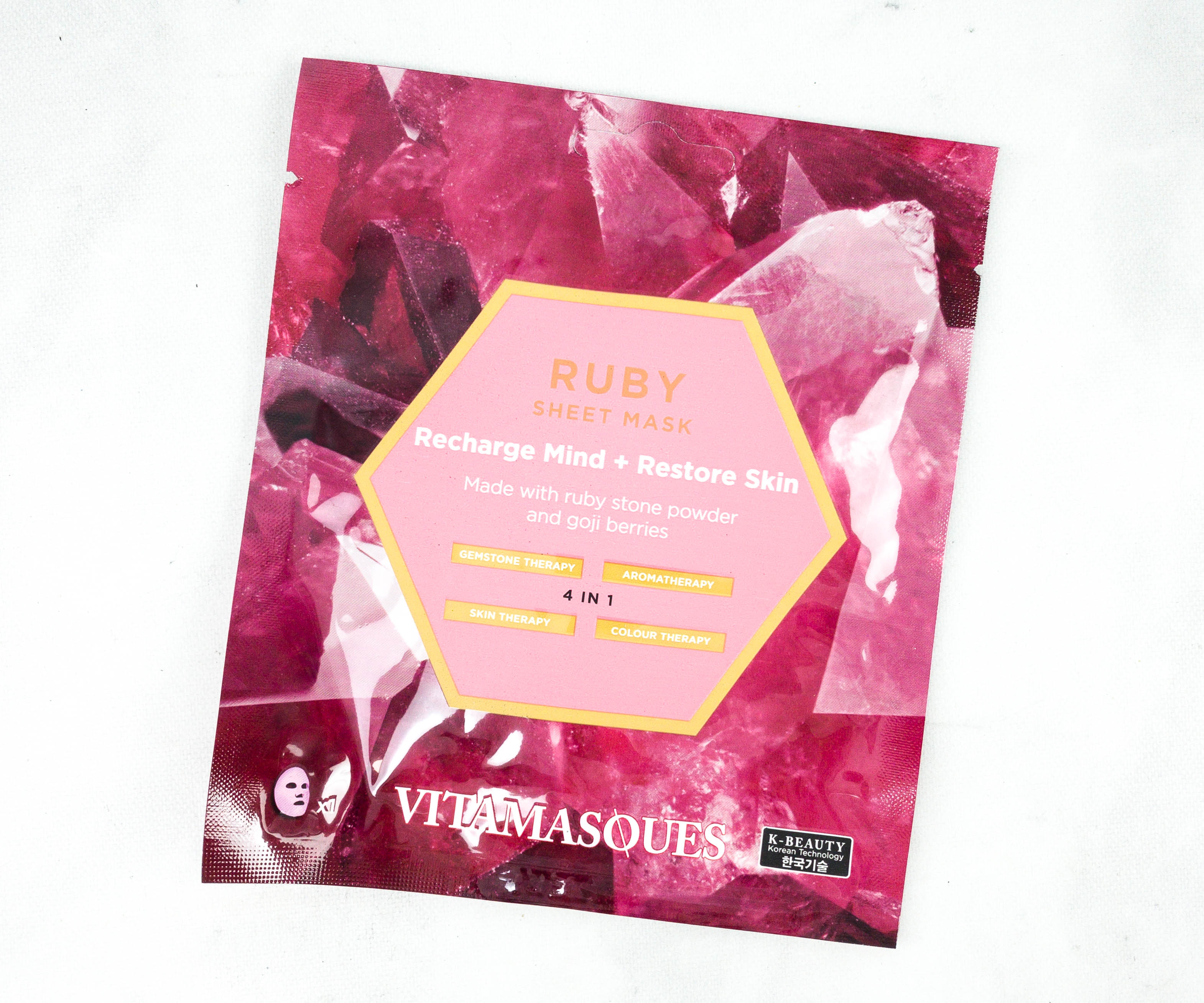 Vitamasques Ruby Sheet Mask ($3.99) This is a 4-in-1 mask which involves color therapy, gemstone therapy, aromatherapy, and skincare. It's formulated with goji berry that provides the skin with vitamin C and antioxidants, making it look healthier and brighter. Other key ingredients are the ruby stone powder and geranium essential oil. It smells so good and it did feel relaxing when I had it on!
Daily Concepts Daily Beauty Head Band ($12) This cloth headband came in its original packaging. It's in pink and it's made with a soft fabric that absorbs water and sweat.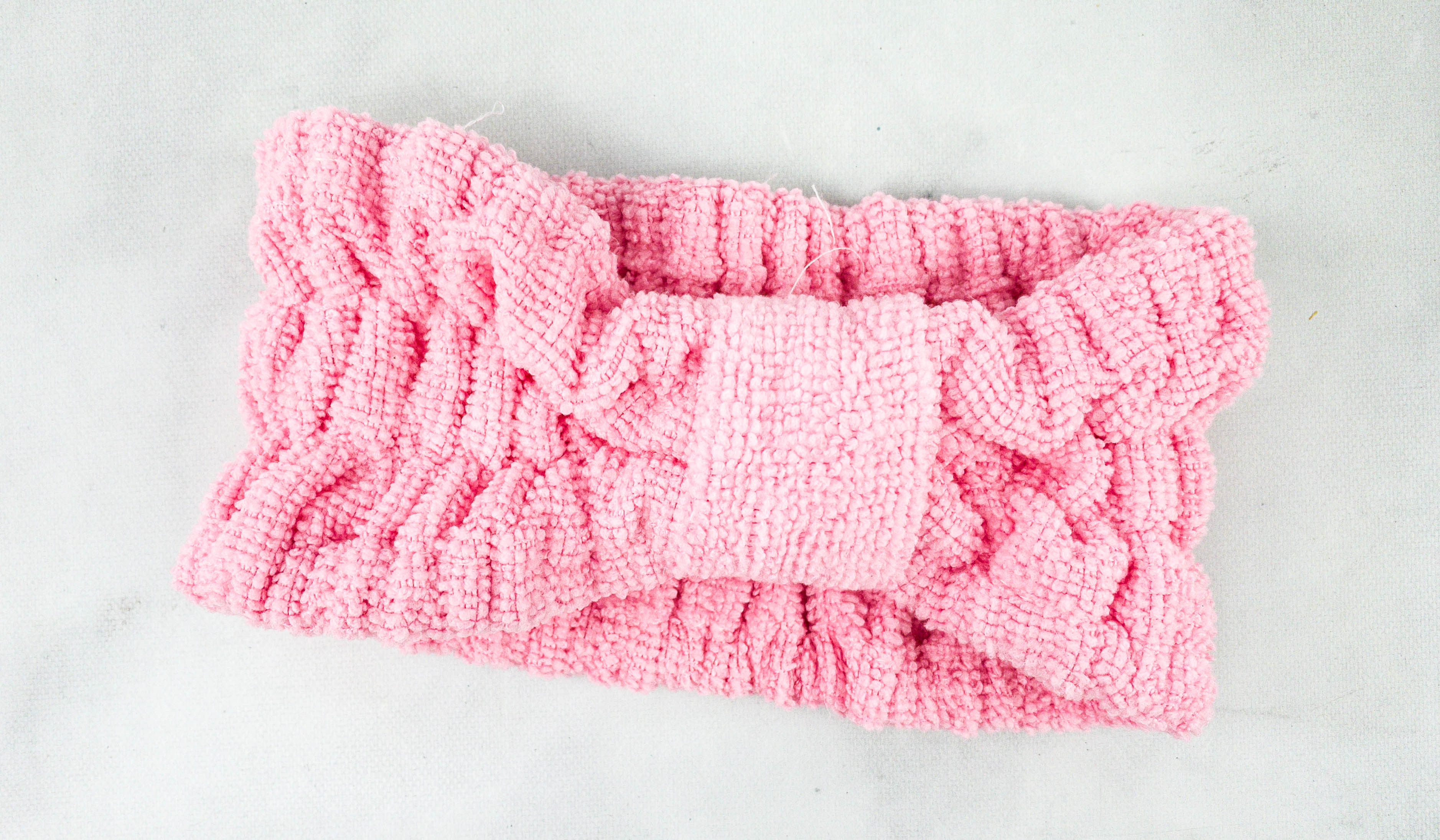 This is such a great help when I'm applying make-up in the morning or even my skincare at night as it keeps my hair away from my face. I also like that it doesn't tug on my hair and it's very comfortable to wear! Plus, it's reusable!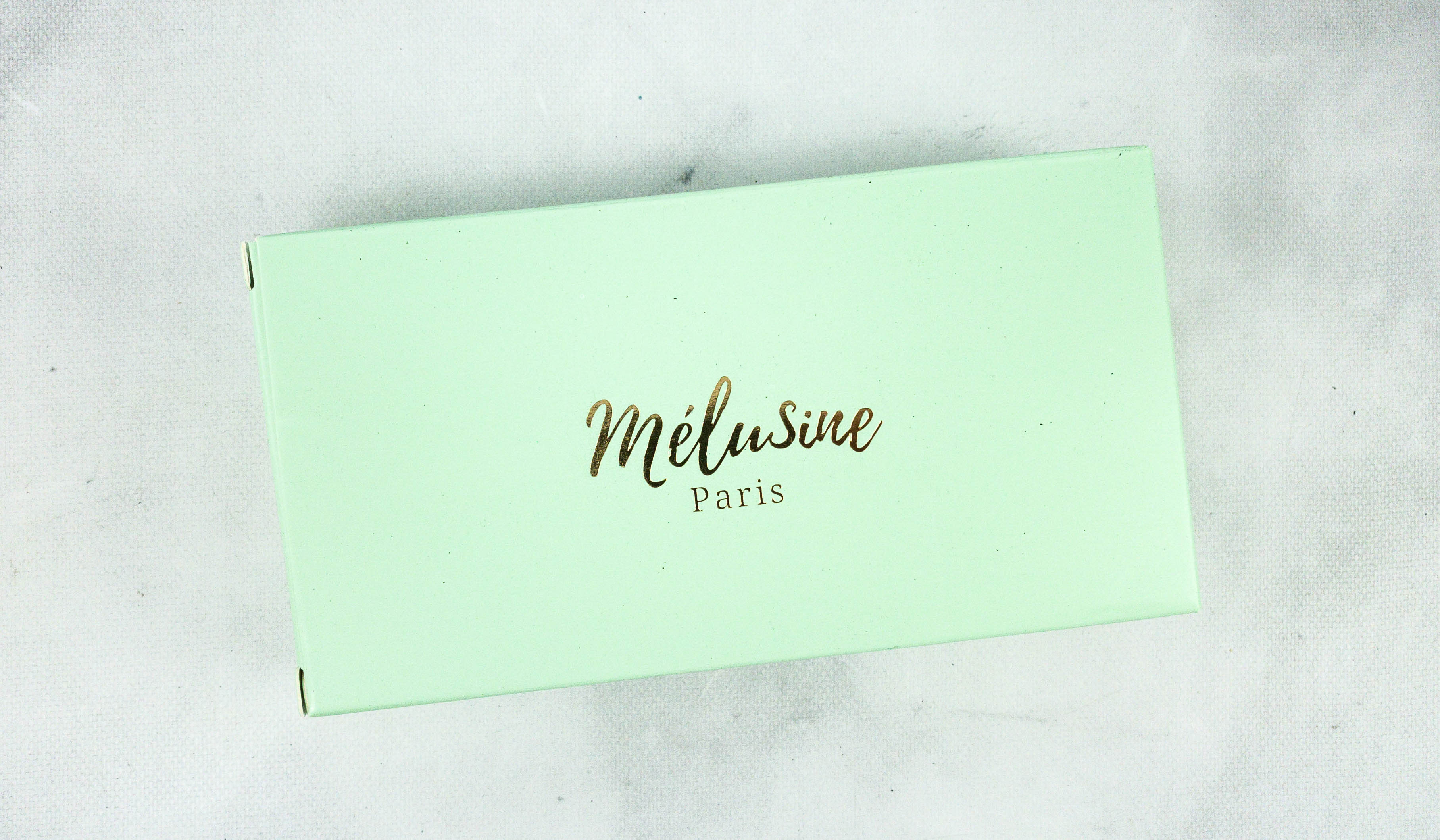 Melusine Cosmetics Magic Jade Roller ($21) The jade roller arrived in its own box, which looks classy and sophisticated!
The jade roller came with gold hardware and it really looks pretty! Jade rollers are said to help stimulate blood circulation and help relax the facial muscles. It's also known to help boost the skin's natural detoxification process and draw away toxins which will allow a gentle lifting effect. It's easy to handle and it's also gentle on my skin, so I didn't have any problems with it!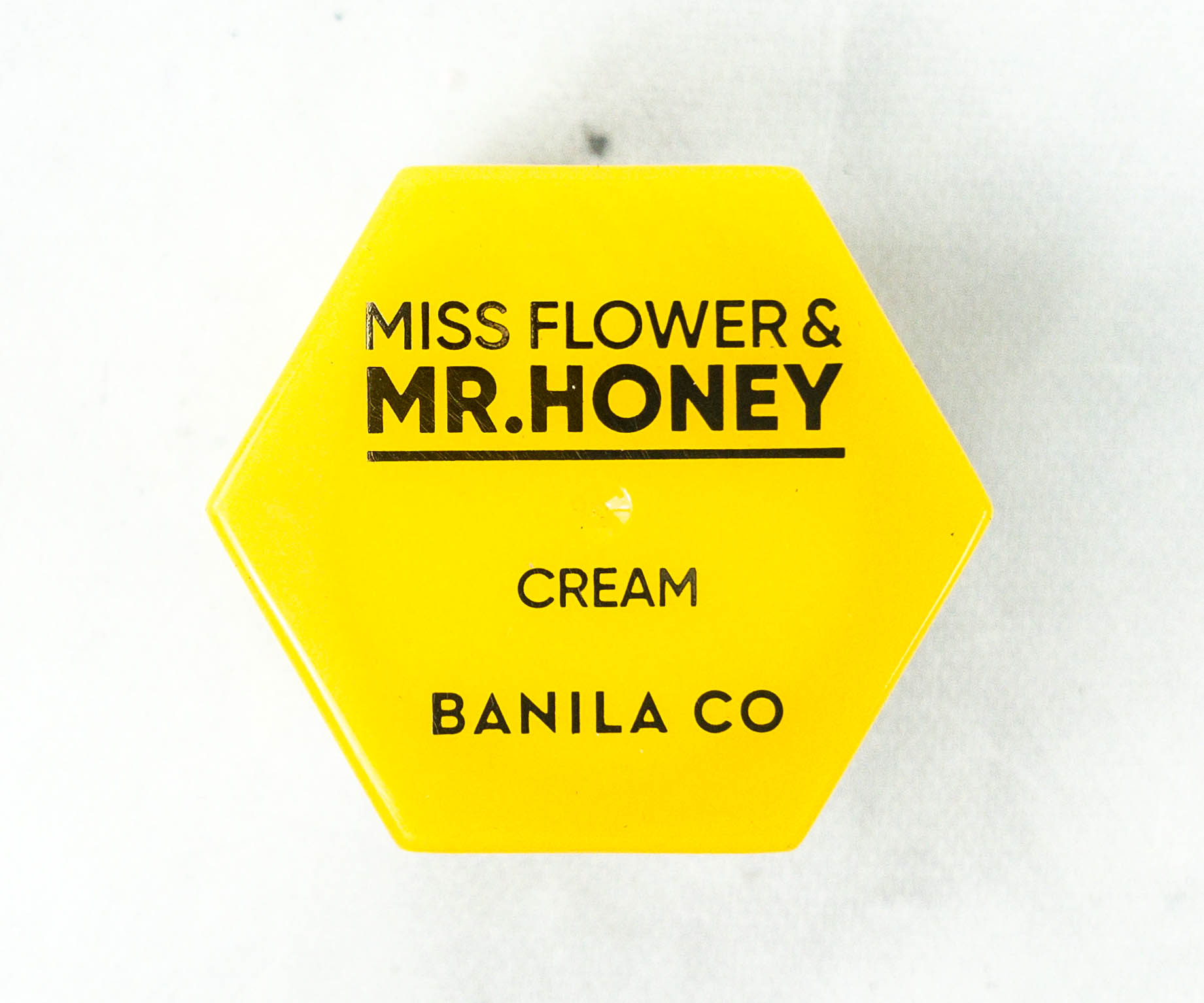 Banila Co Miss Flower & Mr. Honey Cream ($1.58) The honey cream came in a honeycomb-shaped tub and it looks so cute on my vanity. This cream hydrates and also nourishes the skin, with a blend of honey, royal jelly, propolis, beeswax, honey hydrop, and honey butter. It penetrates deeply into the skin, locking in moisture and leaving the skin moisturized with a radiant looking glow. It even smells good!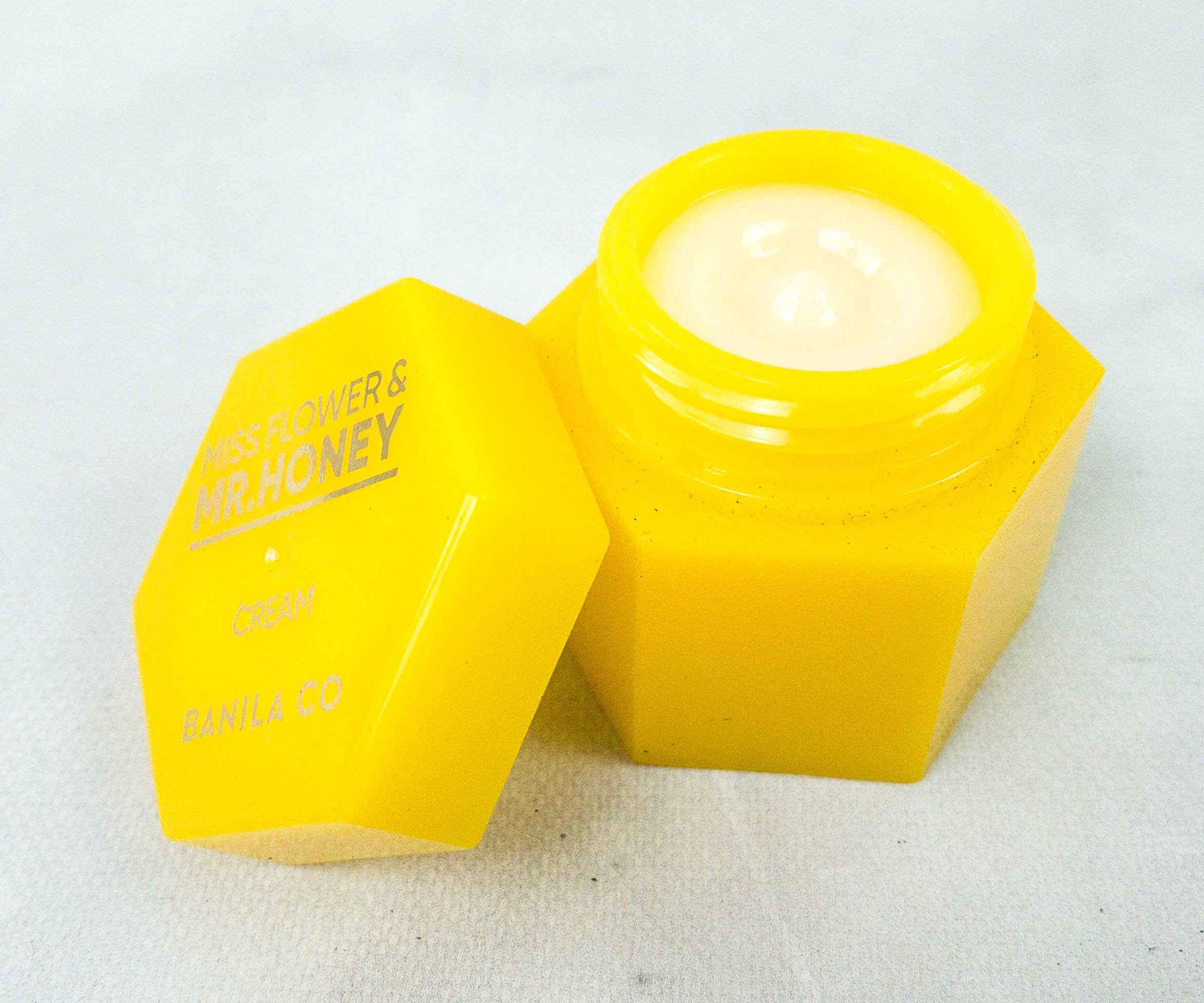 It's ideally used after applying toner or moisturizer. The formula works well under makeup, giving you a dewy complexion all day. It can be used as a sleeping pack at night as well.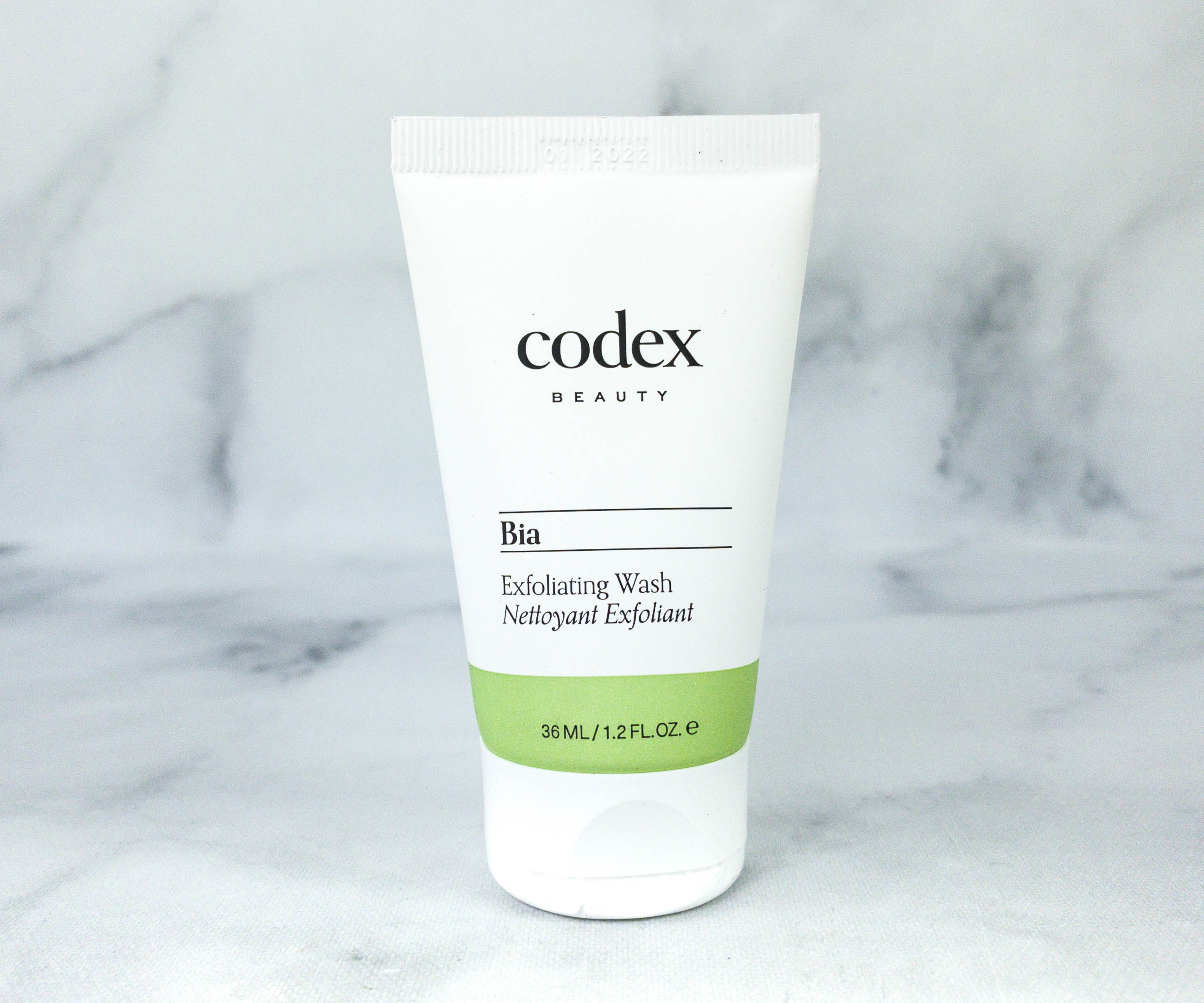 Codex Beauty Bia Exfoliating Wash ($12.96) Made in Ireland, this facial wash that cleanses and exfoliates while providing a gentle toning effect. The formula includes castor and safflower oils that help in reducing the appearance of pores, all while providing moisture on the skin. It's gentle enough for everyday use and it's also vegan and cruelty-free!

ROSEN Skincare Break-Out Spot Treatment ($12) It's a spot treatment that works like magic for bumps and breakouts. This fights acne overnight so it's really a lifesaver, especially when you have an important event coming up. It contains more Zinc Oxide than a typical mask, so you get more powerful astringent properties that dry up those bumps in no time!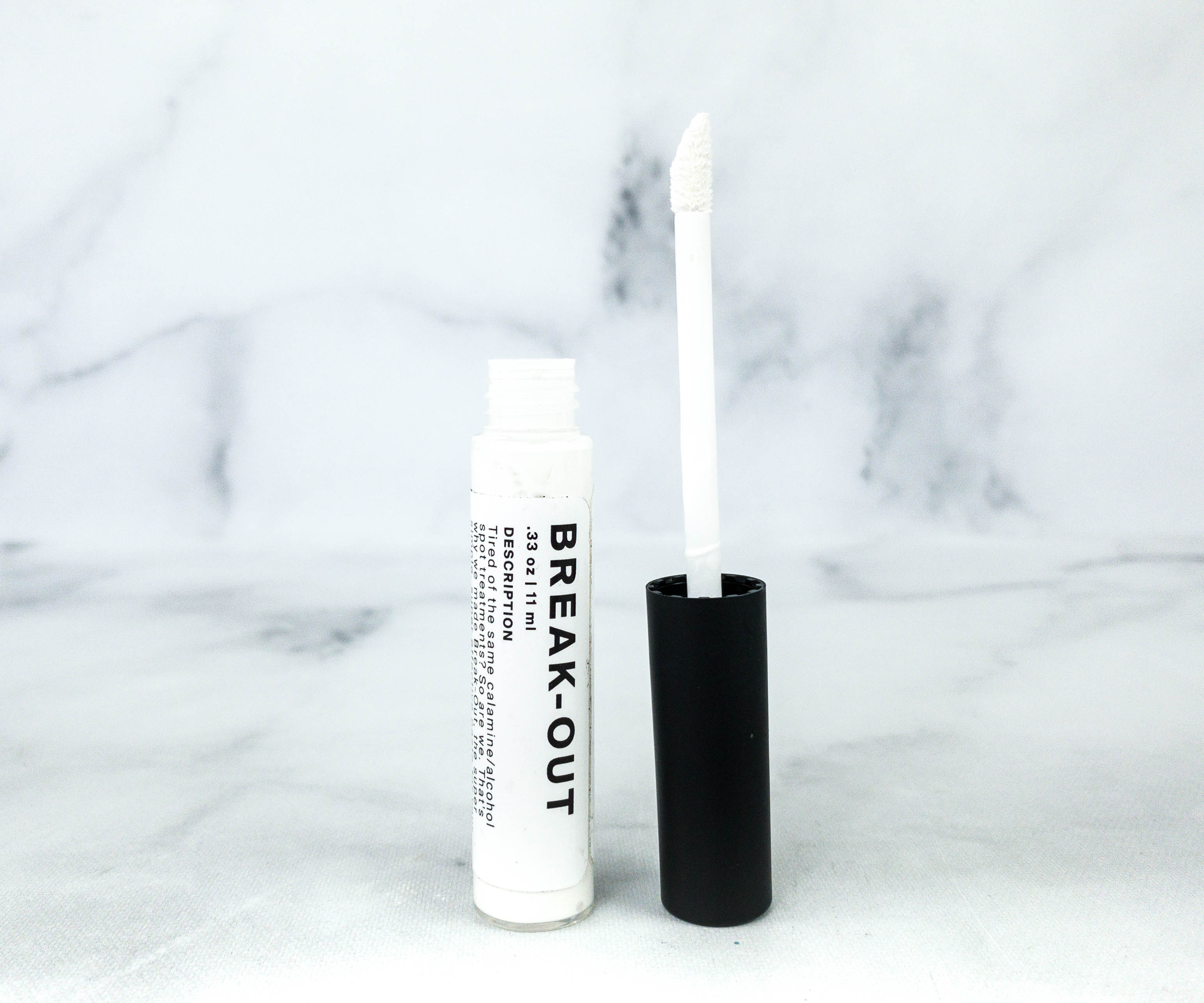 I love the packaging! Since this is a spot treatment product, they came up with a packaging that has a doe foot applicator for convenience in applying the product just where it is needed.
GLOSSYBOX always sends beauty products from both well-known and up-and-coming brands, so I always get excited when I receive my box! This month, they kept up with expectations as they sent skincare products to keep my skin fresh and bright. My favorite from this box is the spot treatment product. It's quick and easy to use, and it's really helpful for combating sudden breakouts. The honey cream and the facial wash are also pretty gentle on the skin. With the inclusion of the jade roller and the cloth hairband, it did feel like a home spa experience. The box's total retail value is over $60! It's worth noting that this box didn't have any makeup products – a potential disappointment for some subscribers!
What did you think of this month's GLOSSYBOX?