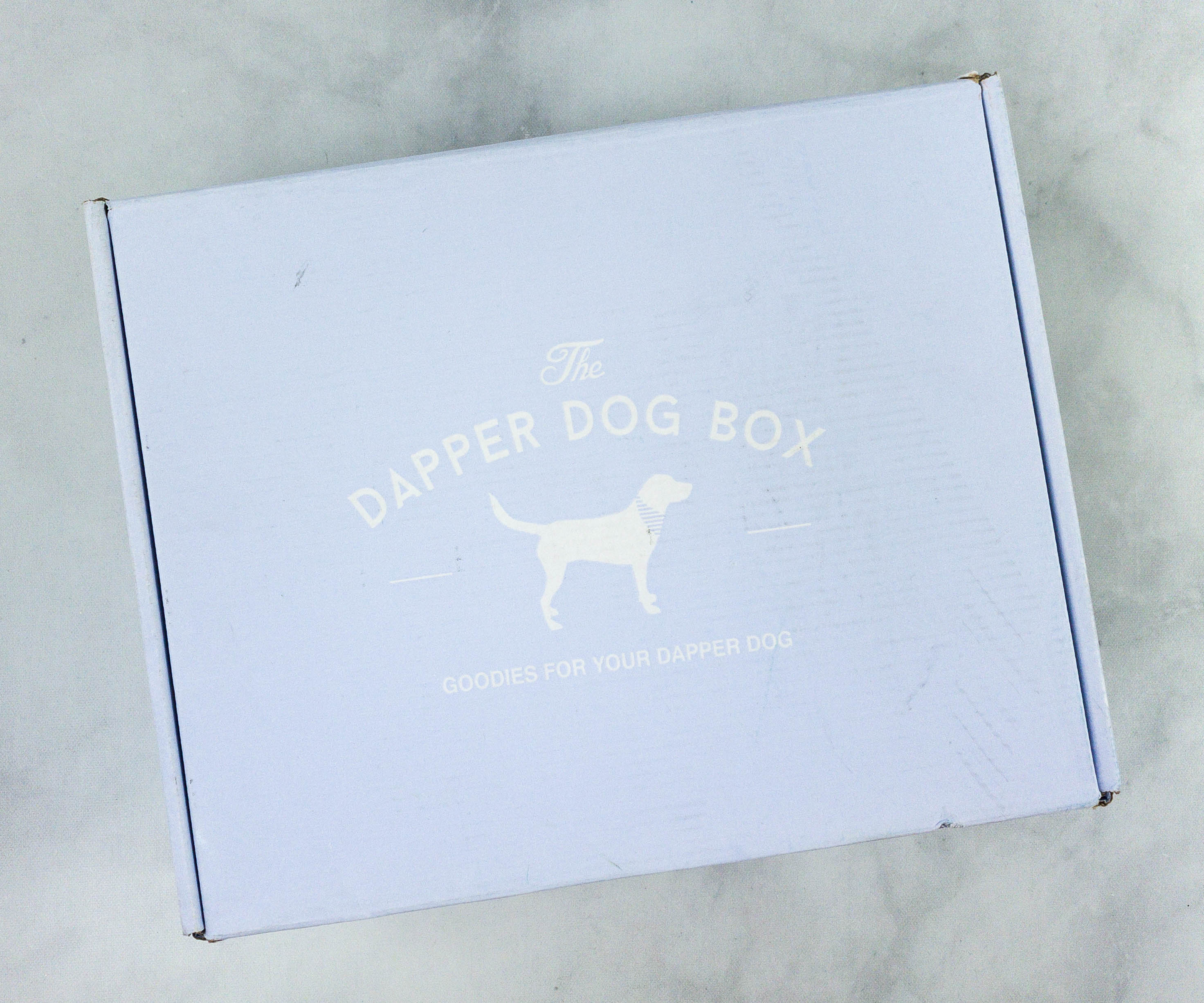 The Dapper Dog Box is a monthly box for your best friend in the world – your dog! They source organic and natural items from passionate small companies that love dogs, hand-picking each item for your dog based on a personalized survey. The survey lets you customize your box for gender, five different dog sizes, and also any allergies. The regular sized box has 4-6 items with an average $50 value.
DEAL: Save 10% off your first shipment! Use coupon code HELLOSUBSCRIPTION.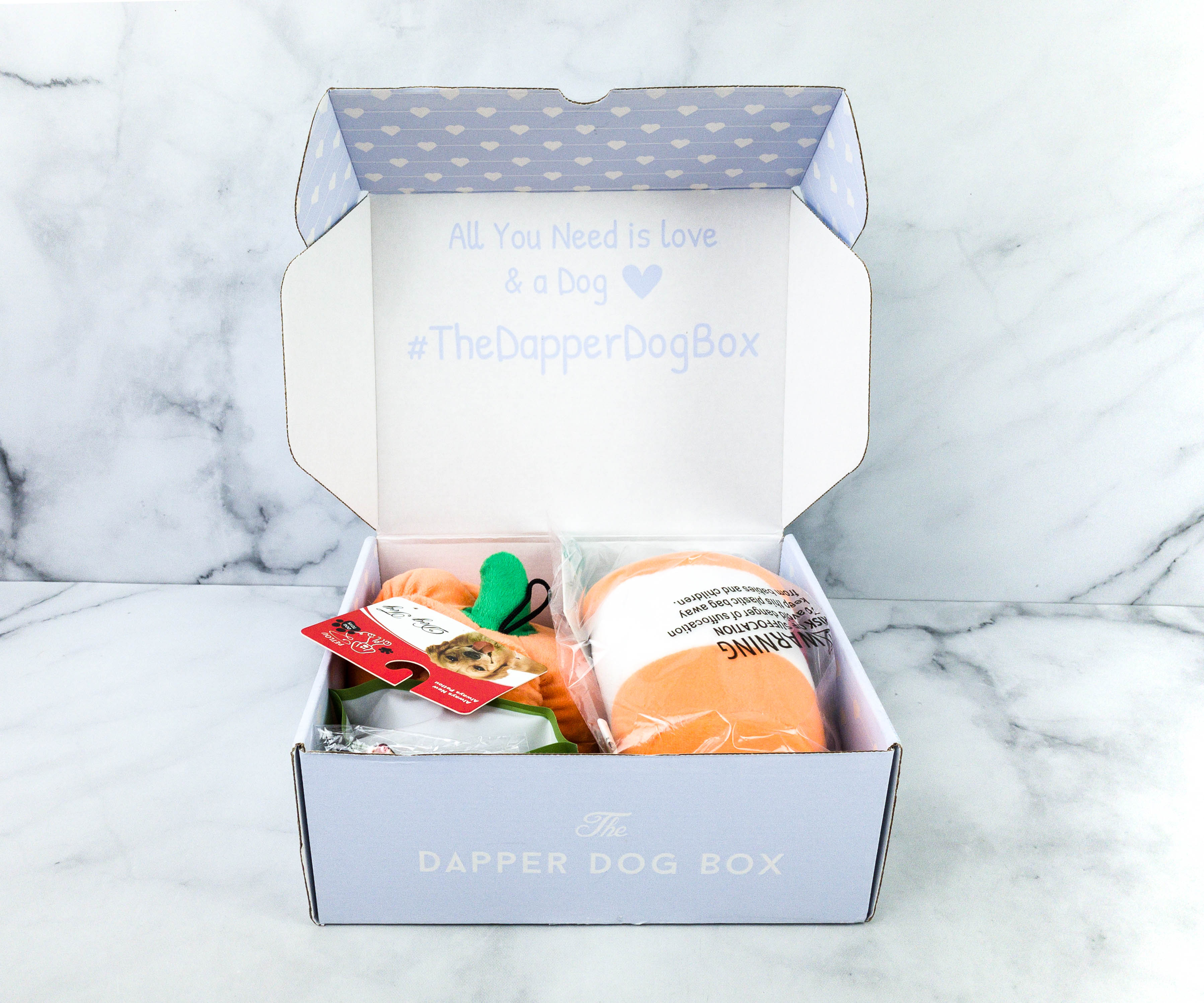 The interior of the box cover says "all you need is love and a dog" and I couldn't agree more.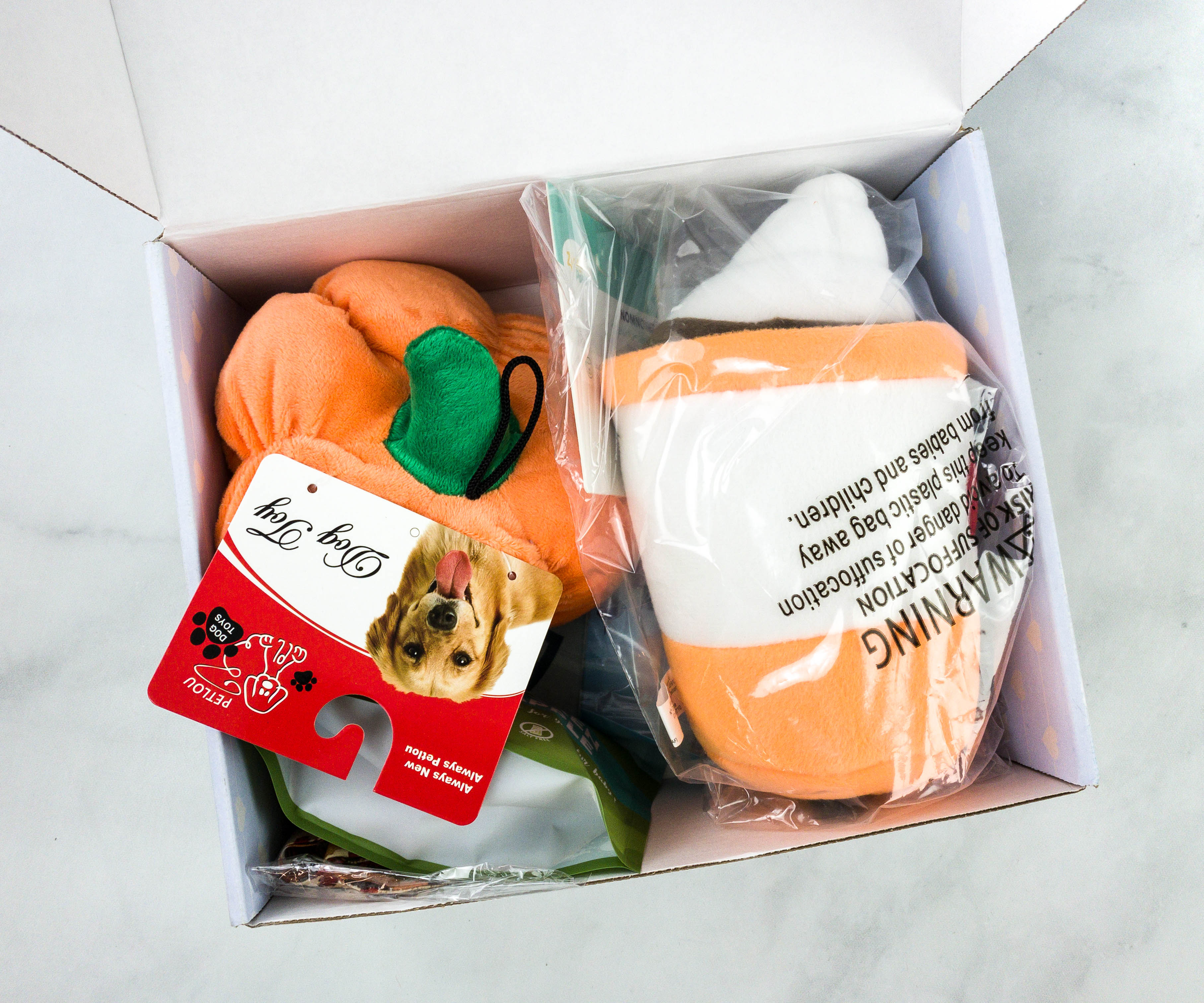 Some of the items were packed in plastic.
Every box comes with a cute information card.
This card provides all the information you need to know about the box.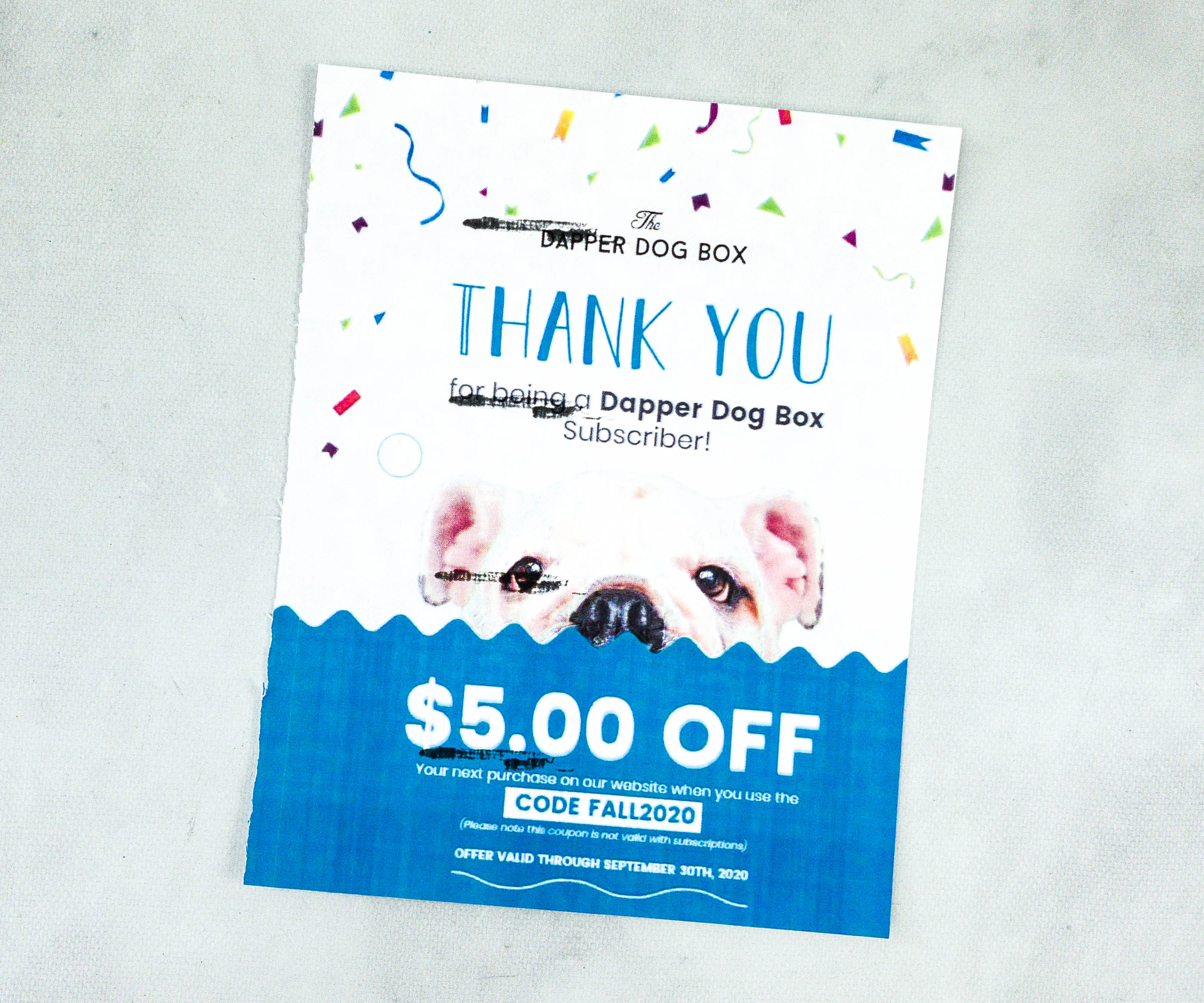 Another card includes a $5 off coupon code from The Dapper Dog!
This month's theme is AUTUMN LEAVES!
They also encourage us to join their photo challenge on Facebook or Instagram for a chance to win a FREE box!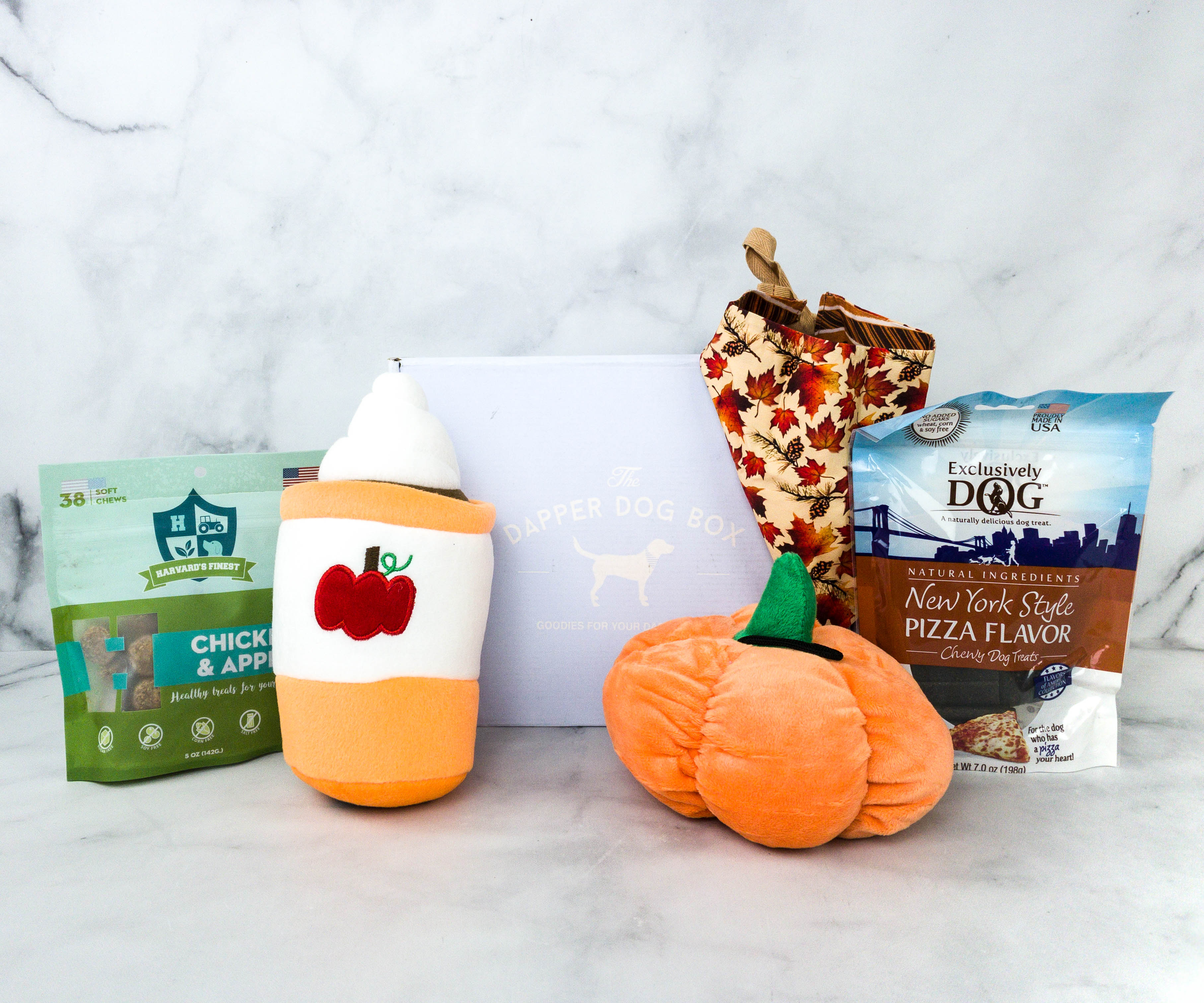 Here are all the items in the September 2020 box!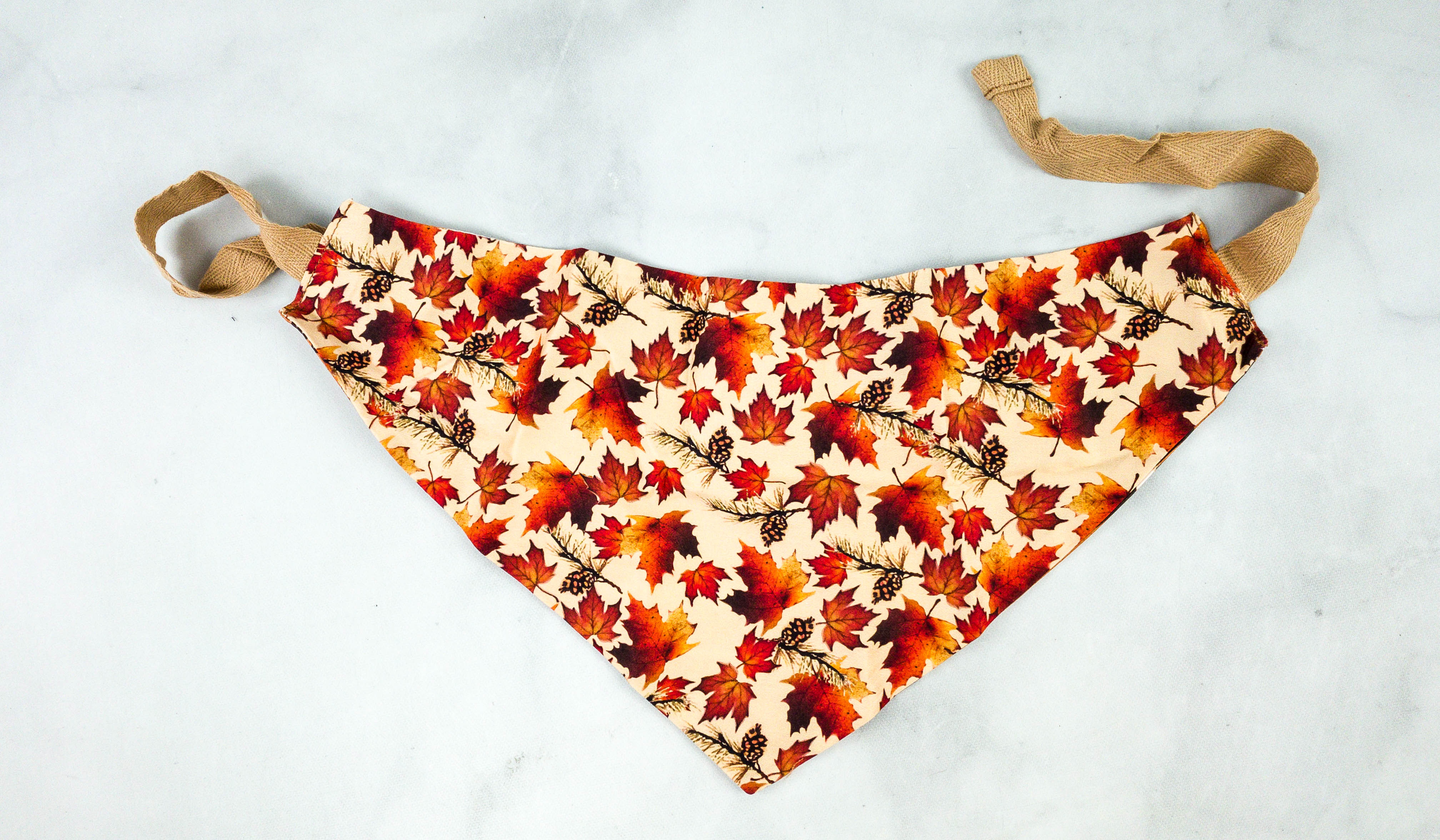 Bandana. It's a double-sided bandana made from premium quality, lightweight fabric.
One side of the bandana features a classic autumn leaf print!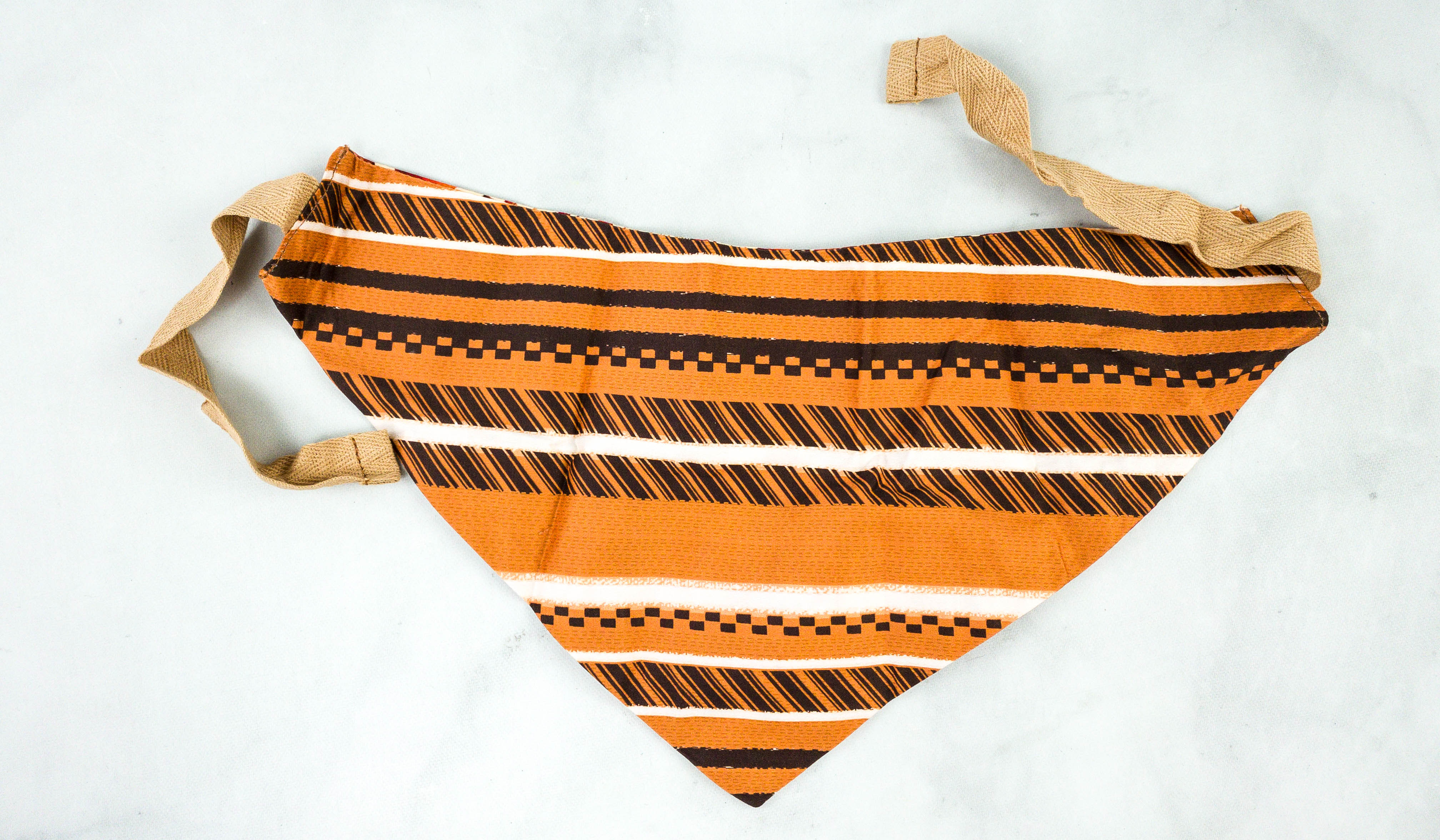 The other side of the bandana is in orange and features a variety of patterns.
The bandana's unique structure makes it easier for me to put it on my pup's neck. It also makes an ideal accessory to wear this fall season!
PetLou Pumpkin Dog Toy. This month's box includes 2 pieces of plush toys! The first one is a pumpkin plushy made from high-quality materials.
It's a well-designed toy that looks pretty much like a real pumpkin, with its solid orange body and a green stem on top. It's so soft and lightweight as well.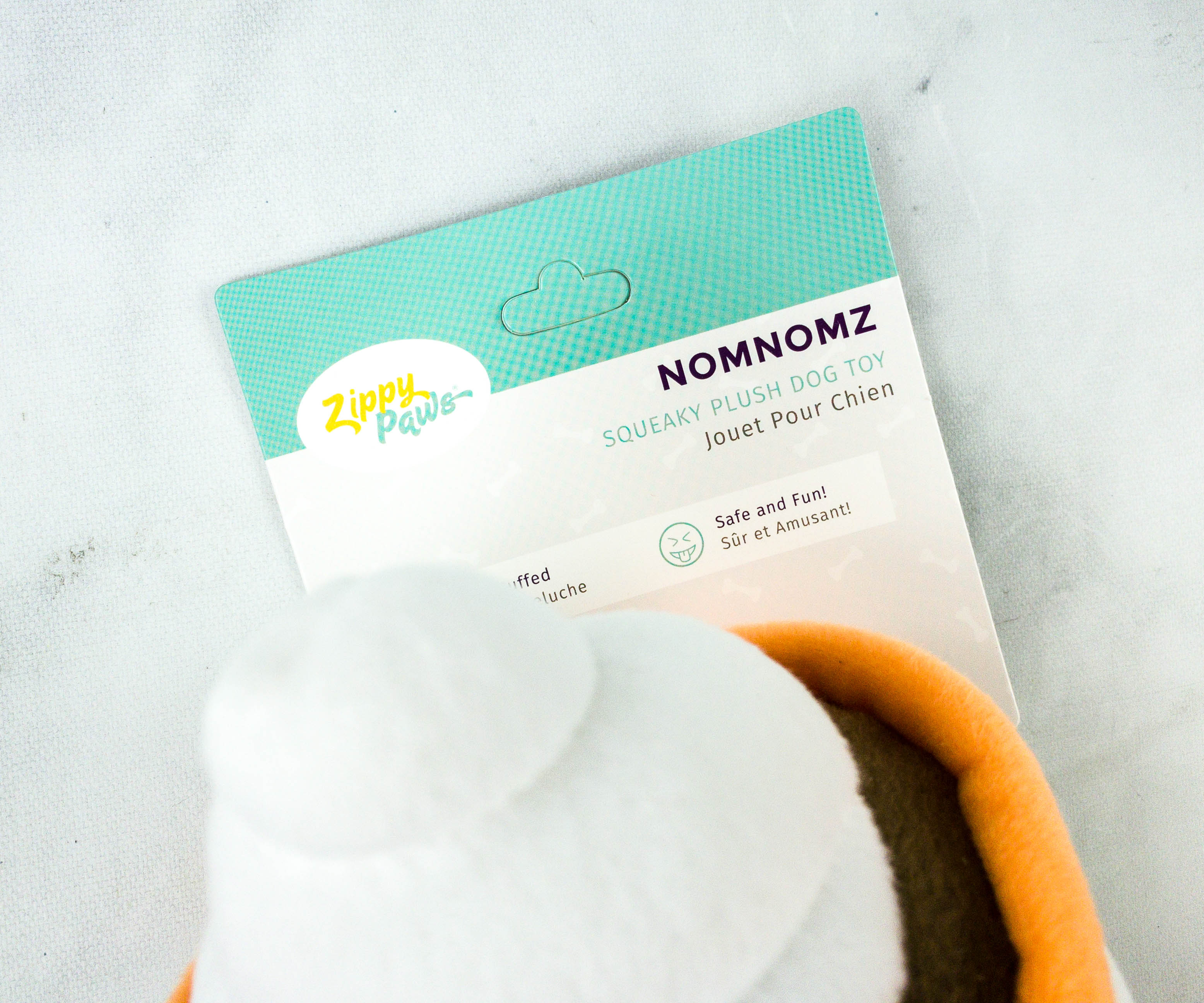 Zippy Paws NomNomz Plush Toy ($6.99) The next toy we received is a pumpkin spice latte plushie with 2 built-in squeakers inside.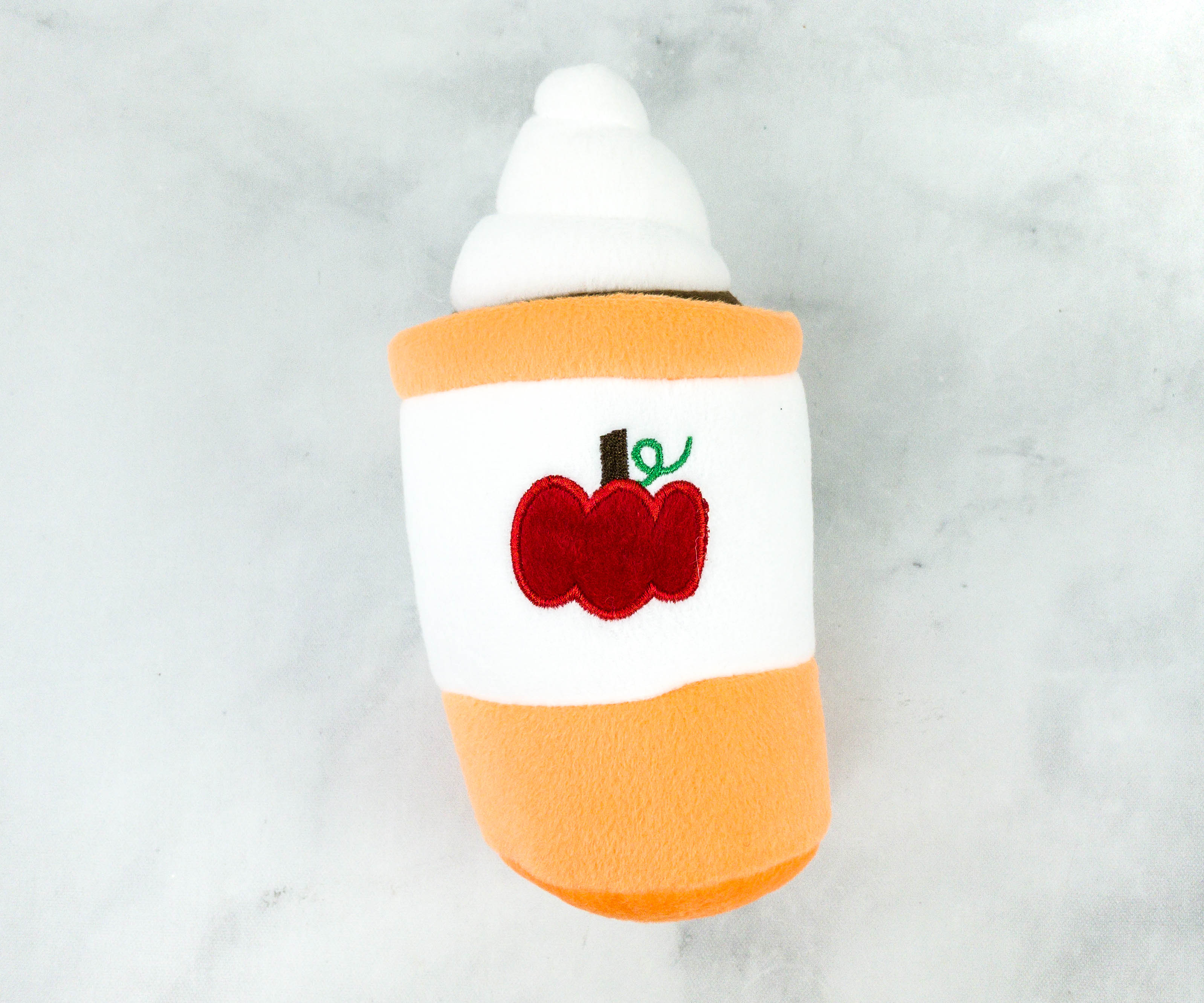 This plush toy features a pumpkin design embroidered in the center and it's even topped with white icing.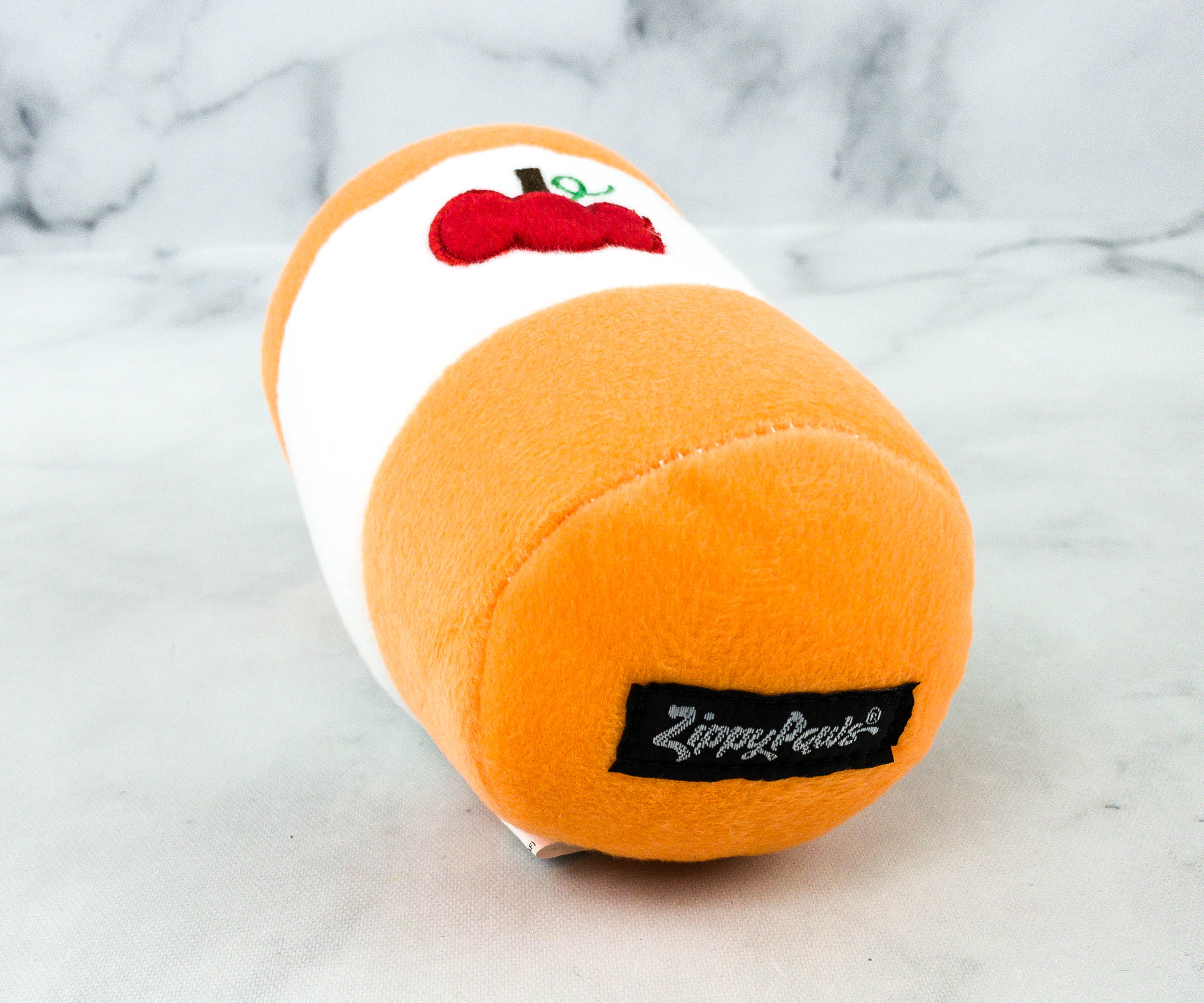 Stitched on the bottom part of the toy is the Zippy Paws' brand logo. This toy is so fluffy! The squeakers inside also make it a whole lot entertaining for Dean!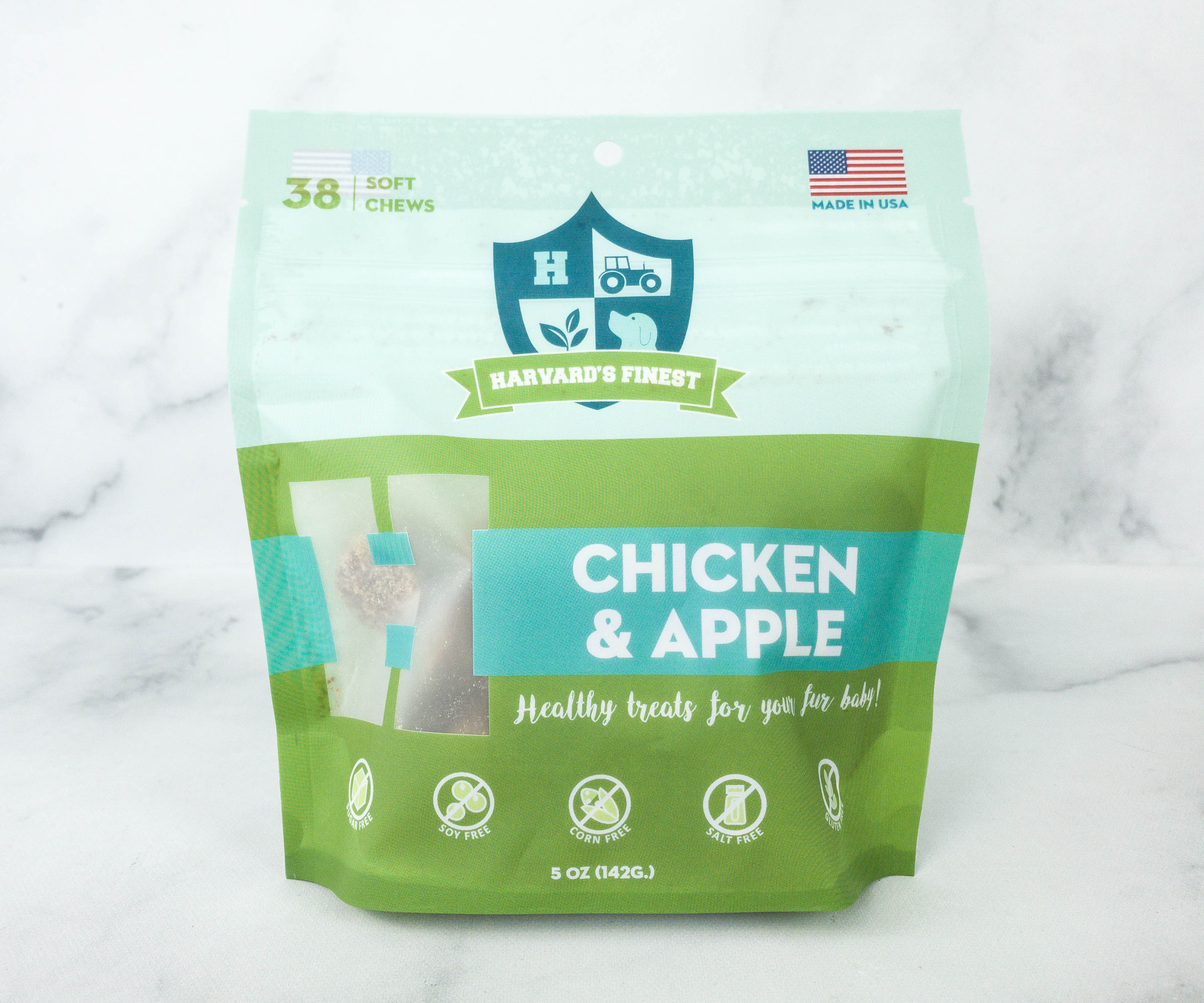 Harvard's Finest Chicken & Apple Dog Treats. Chicken and apples were blended to make this bag of irresistible treats for dogs! They are are grain-free, soy-free, corn-free, and gluten-free as well.
The treats don't contain any artificial flavors, synthetic preservatives, or even GMOs, just pure natural ingredients fortified with nutrients and antioxidants.
Inside are button-shaped, bite-sized treats with a chewy texture. Each piece is soft and moist, perfect as a reward treat!
Exclusively Dog New York Style Pizza Flavor Dog Treats. The second bag we received contains New York Style pizza-flavored dog treat, made from all-natural ingredients such as chicken and barley flour.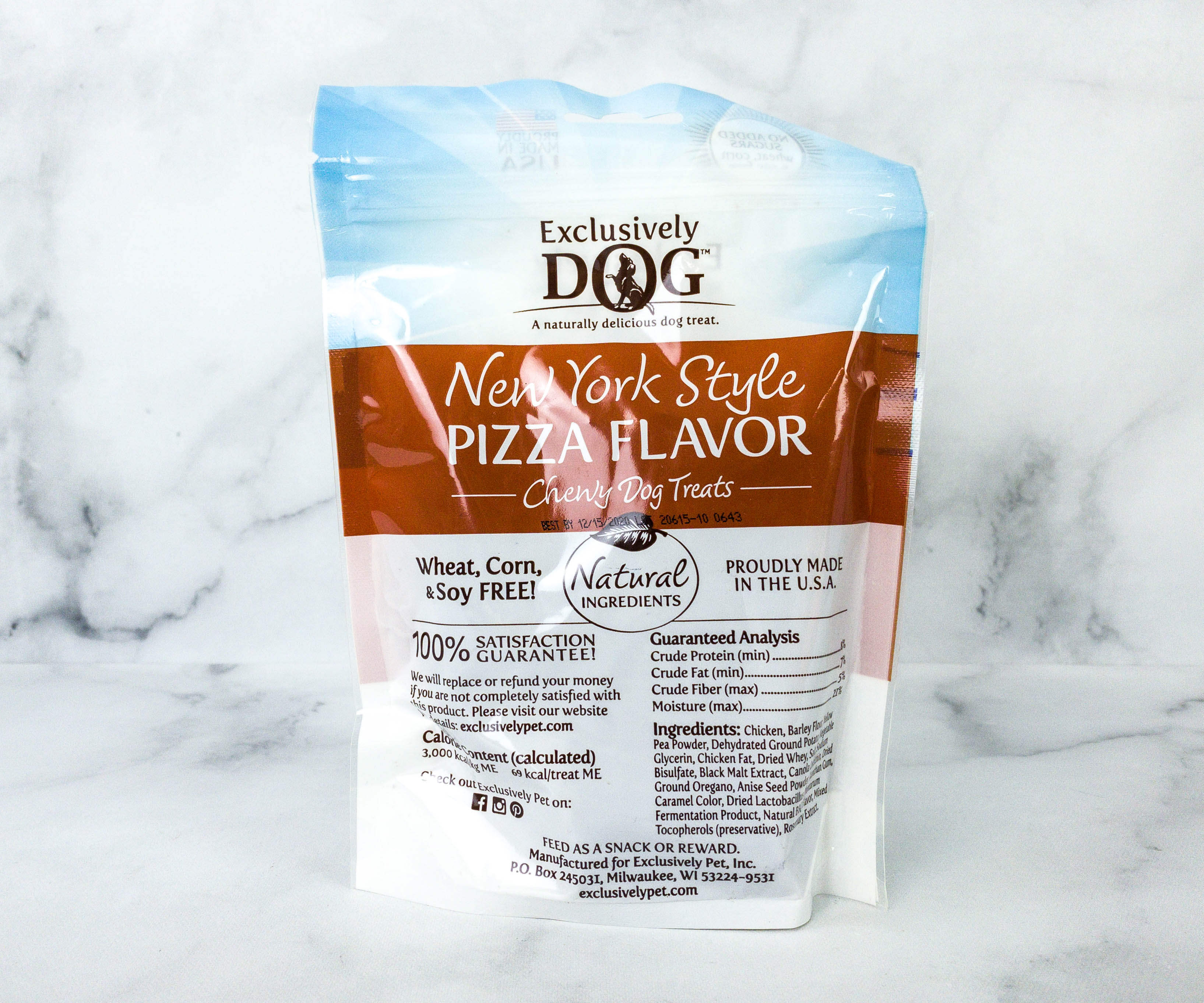 This treat is a great source of protein, which is essential for a stronger, healthier, and more active body.
The rectangular treats are chewy! They're not crumbly and you can easily break them down into smaller pieces for smaller dogs.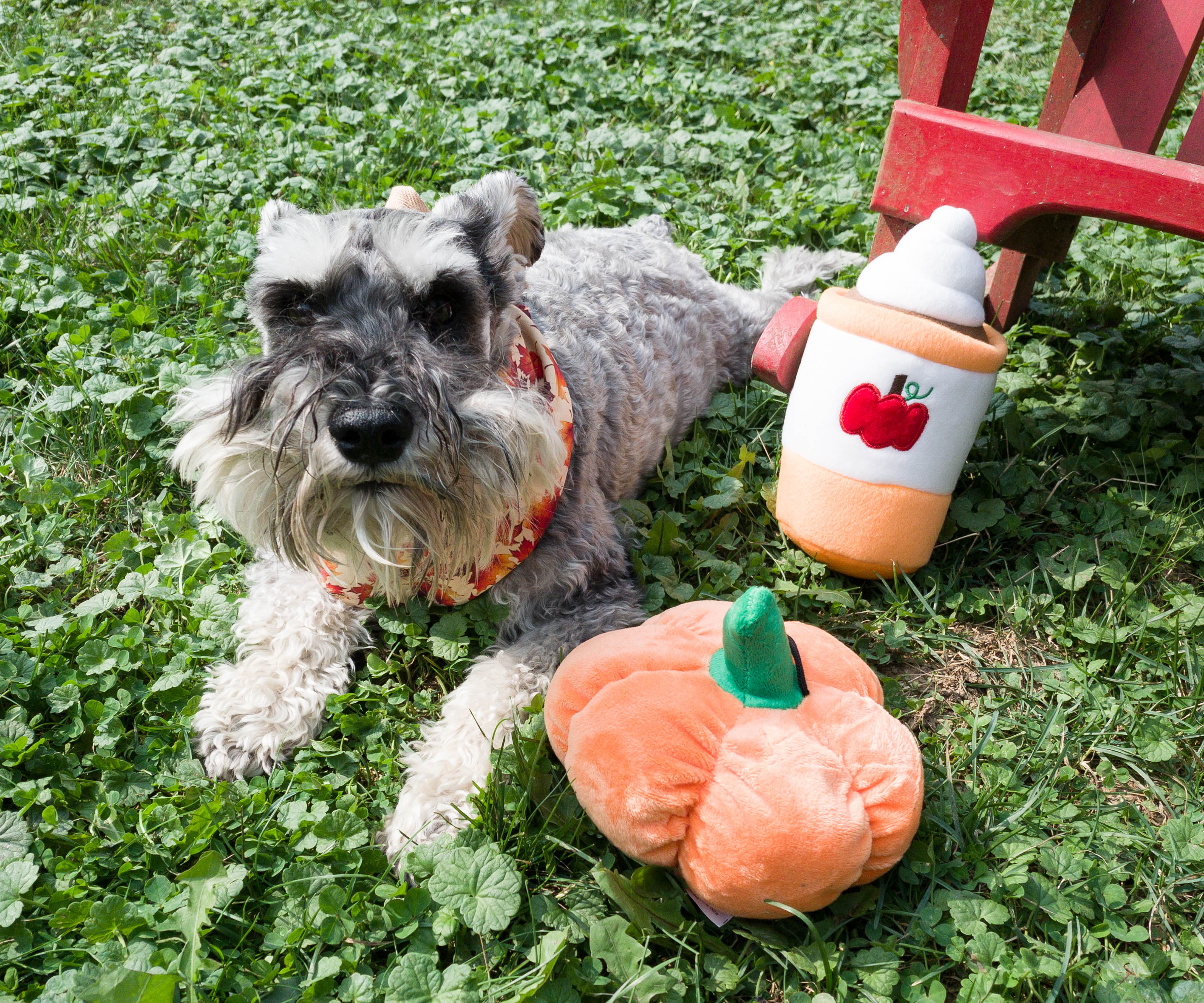 Here's Dean with his new toys!
We love this month's fall-themed The Dapper Dog box! The treats are yummy and the toys are fun and durable, so we couldn't be happier with the curation. The bandana is also the perfect accessory for our furbaby! Dean has never had a problem wearing it so far. He also loves the latte toy and the pumpkin plushie. He took both in our yard and had fun playing with them for days. With cute themes and high-quality goodies for dogs, this box never disappoints! We hope they keep up the good work, they make a lot of pets and pet parents happy!
Did you love this month's box as much as we did?