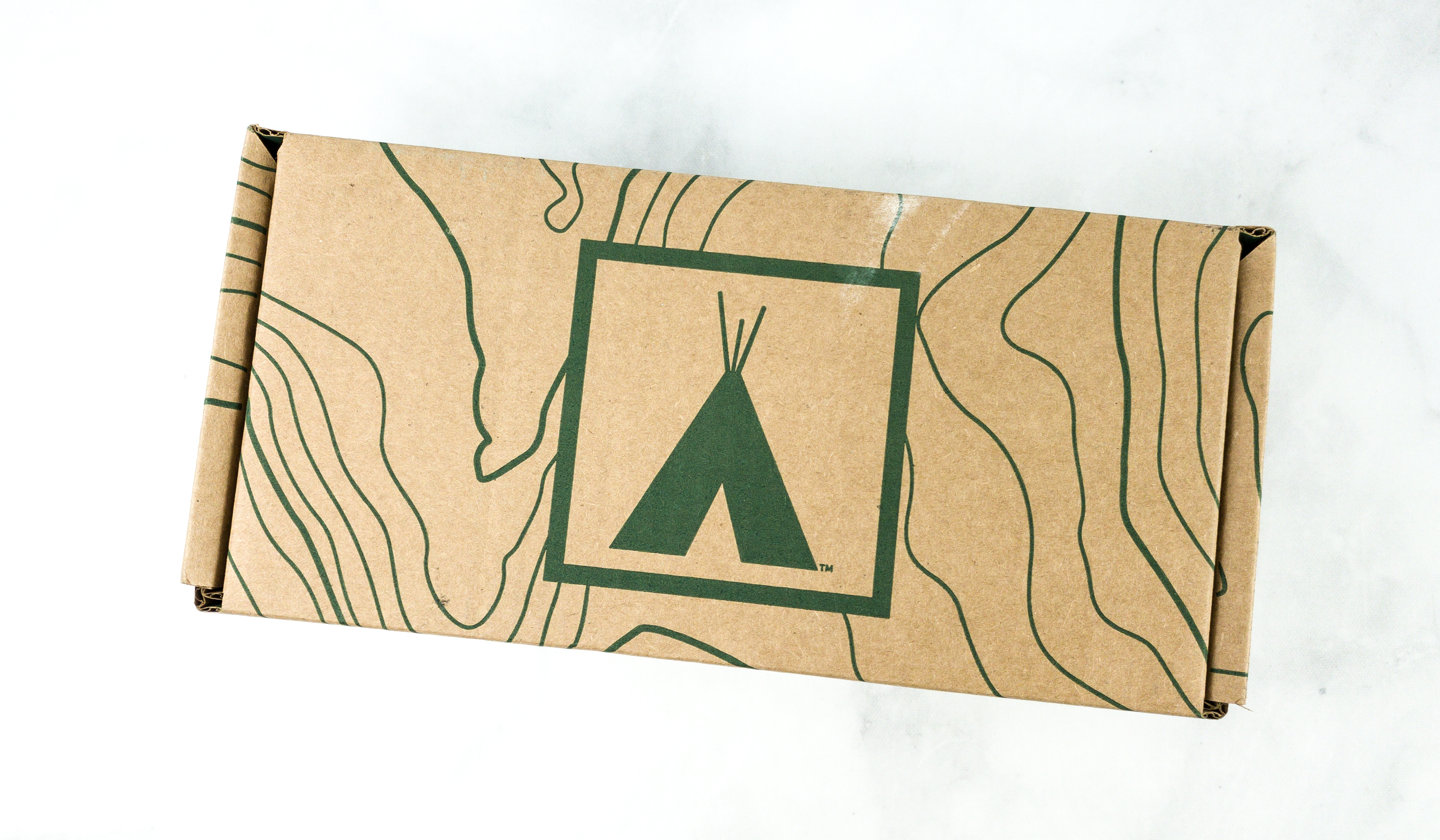 Nomadik is a subscription box for outdoor enthusiasts. Each monthly box includes functional gear designed to increase your fun in the outdoors. All products have been trail tested by an outdoor adventurer and often incorporate new technologies. Every box has three to six pieces of unique, newly-released, or just plain ultra-handy gear from premium brands.
DEAL: Save $5 off on your first subscription box with coupon code HELLO5OFF. If you sign up now, your first box will be the Nomadik Welcome Box, which includes the Grand Trunk Ultralight Starter Hammock!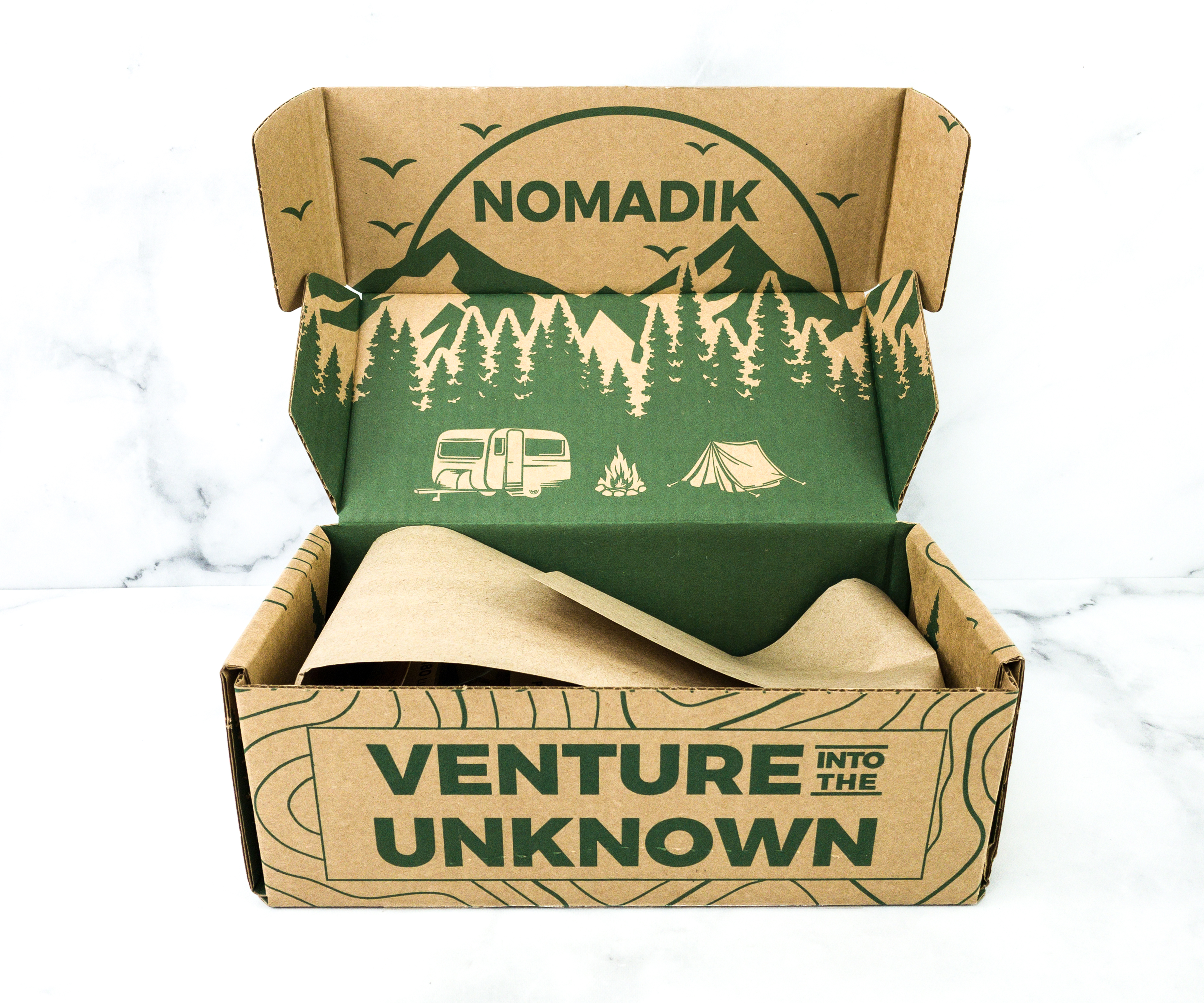 All the items were packed inside a sturdy brown box and covered with thick, brown paper.
Everything is durable outdoorsy type stuff, so no need for tons of packing materials.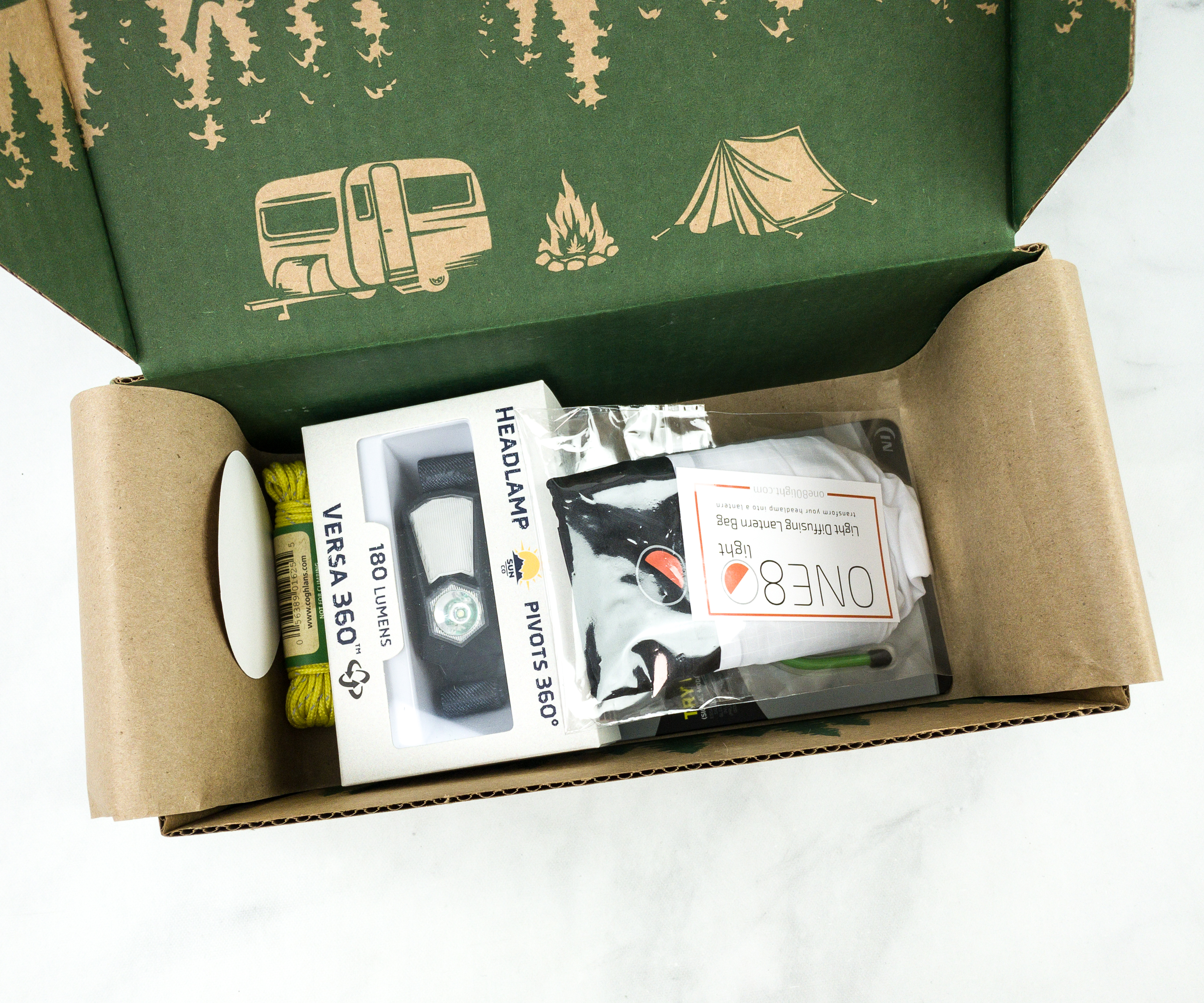 Most of the items arrived in their original packaging.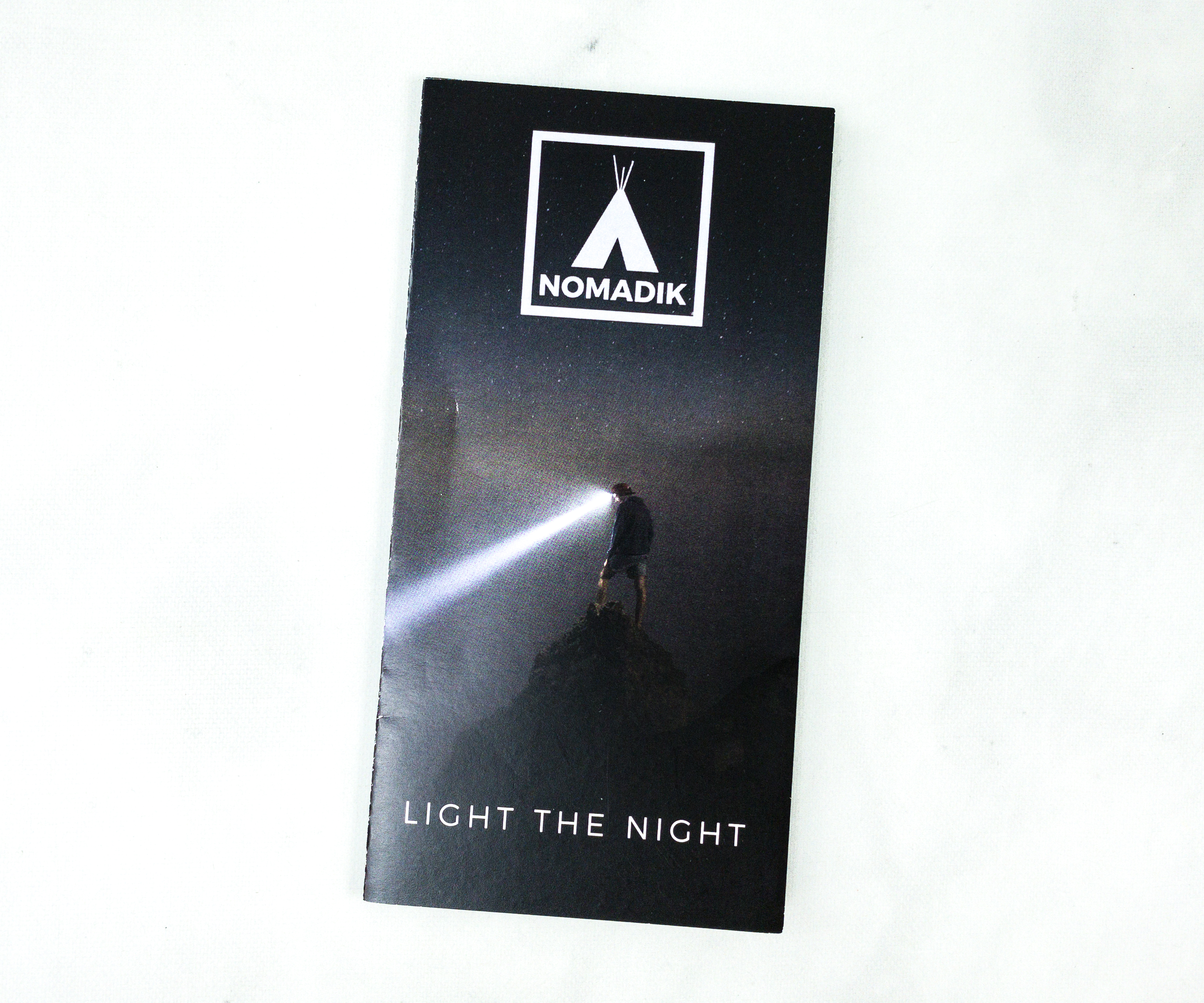 The theme for October 2020 is Light The Night.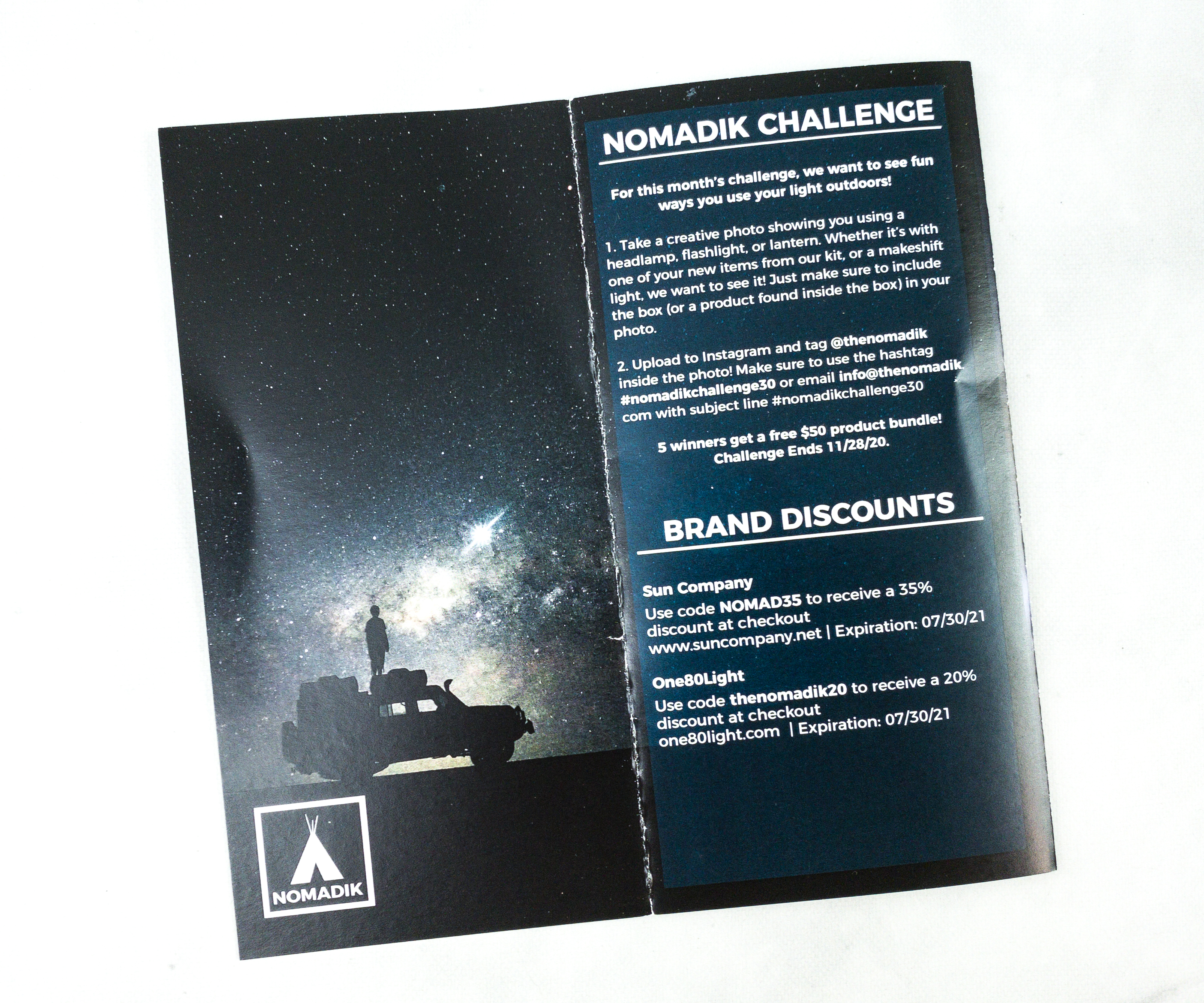 Nomadik always includes a Challenge card to encourage you to get out and use your items in the wild.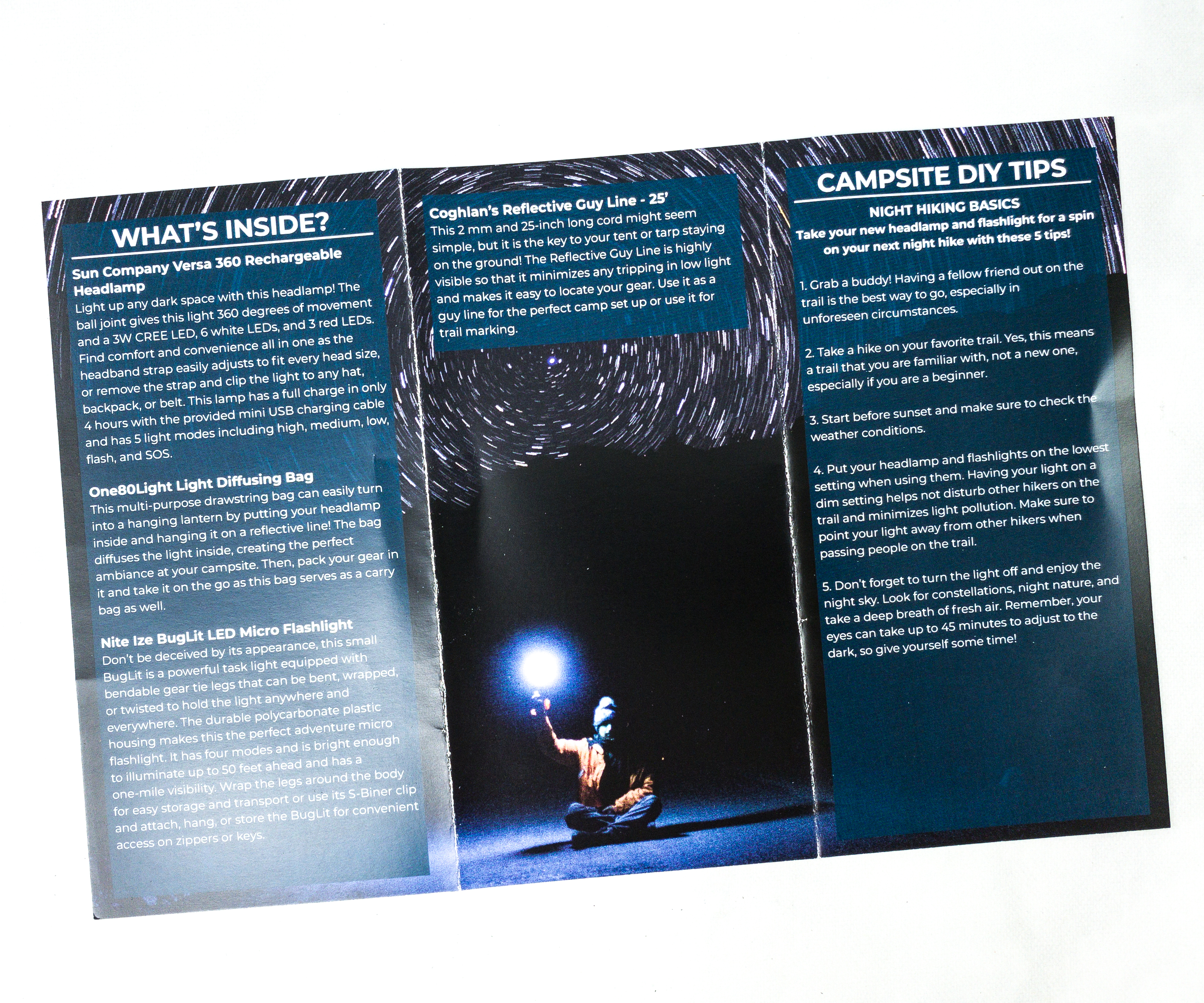 There's also a list of all the items in the box, as well as some useful tips from Nomadik.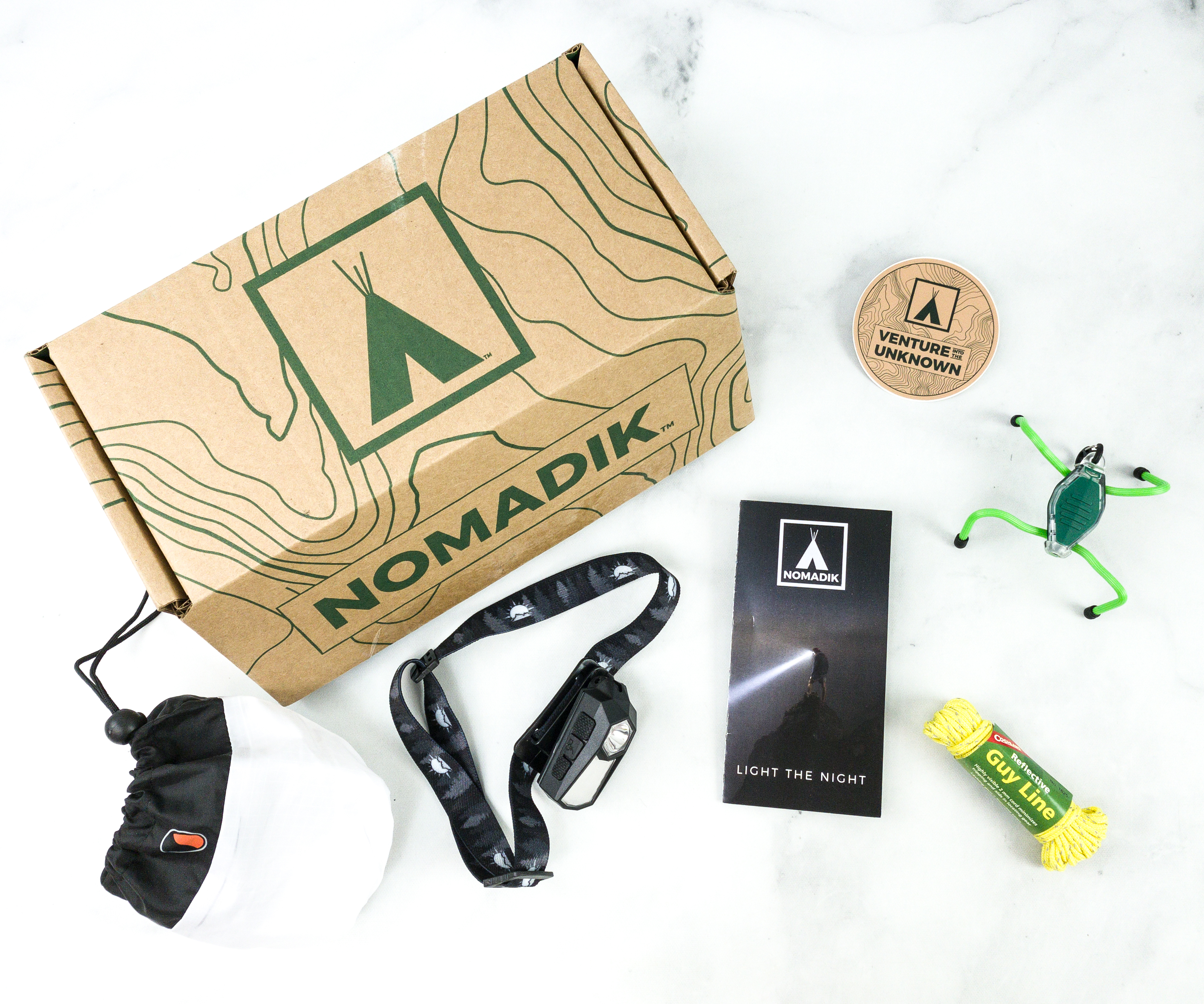 Everything in my box!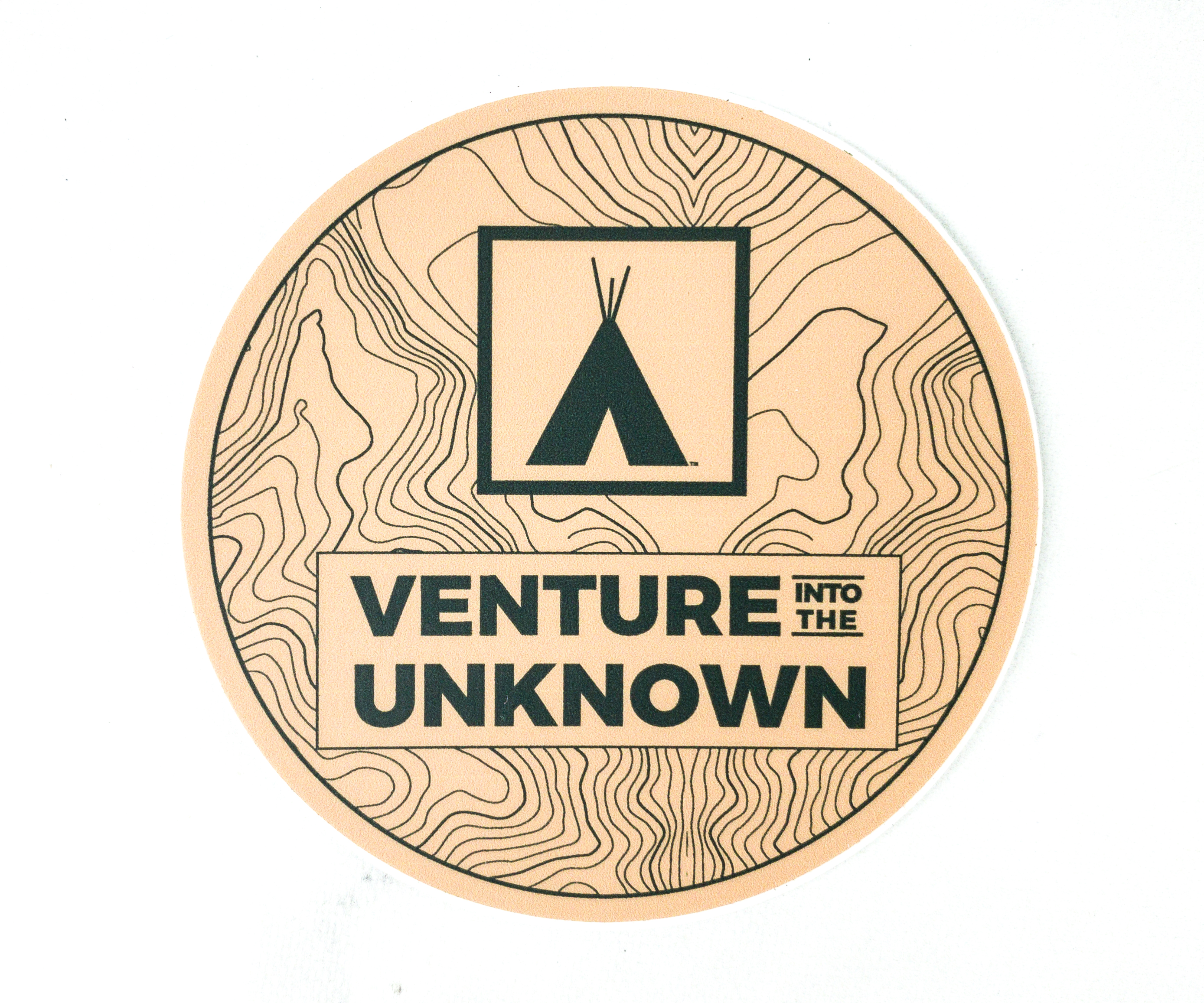 Nomadik Sticker. Here's an exclusive sticker from Nomadik! It features the brand's logo and also reminds us to venture into the unknown.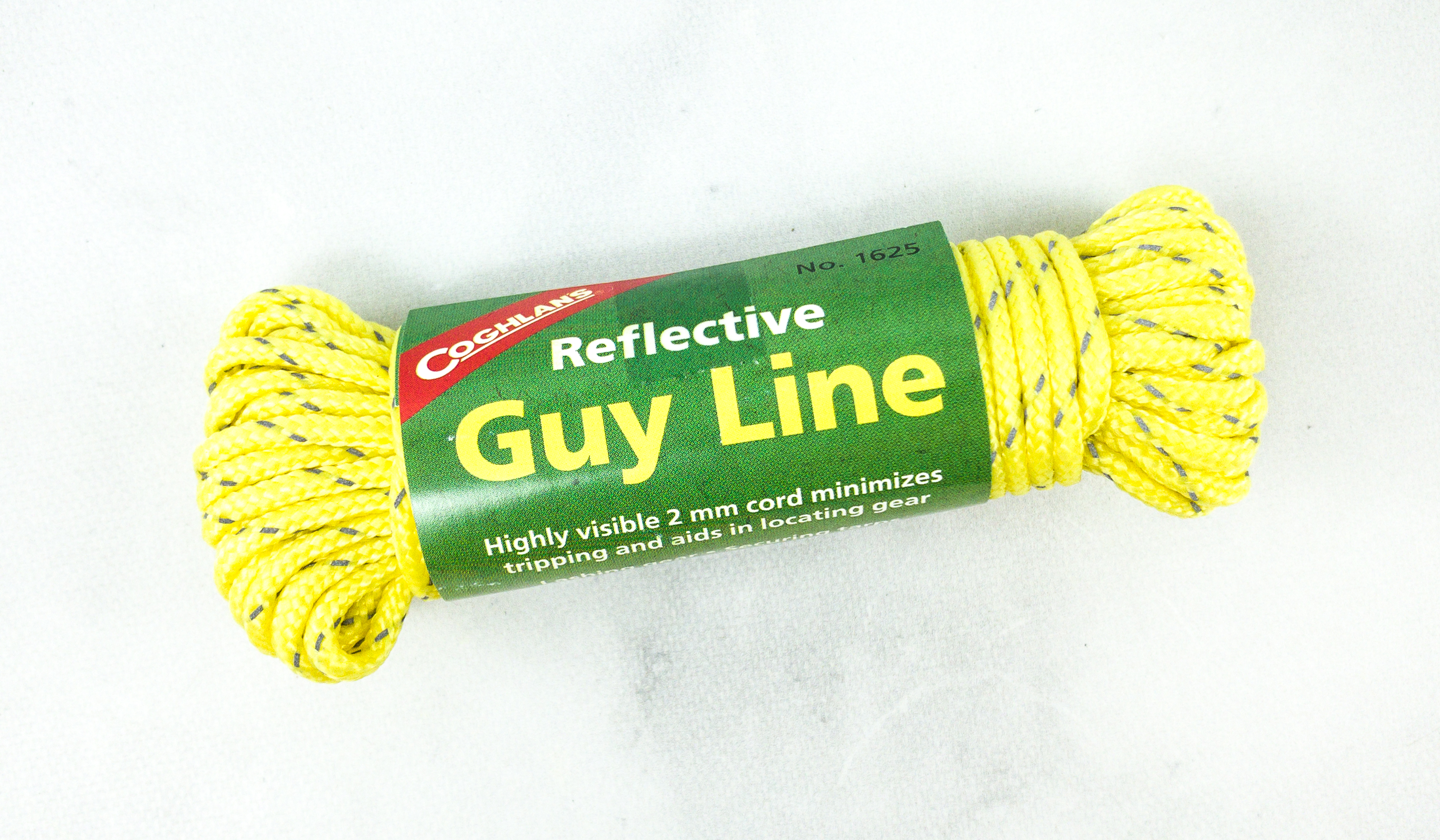 Coghlan's Reflective Guy Line 25′ ($4.99) It's a reflective utility cord made with highly durable materials such as a polyester sheath and polyester core. The cord measures 2 mm thick and 25 feet long.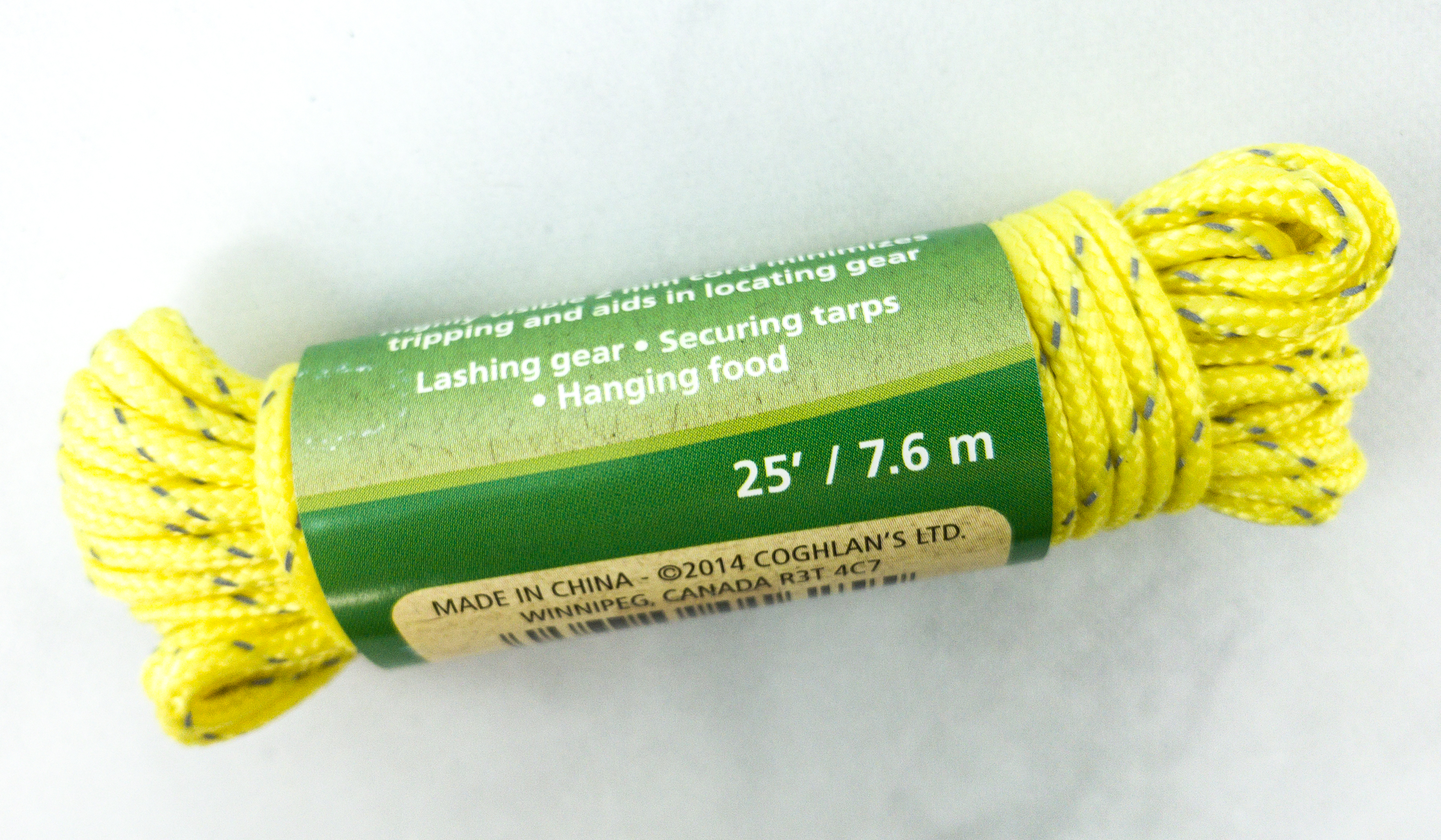 This cord is bright yellow, with tracers that are very reflective especially on a dark night.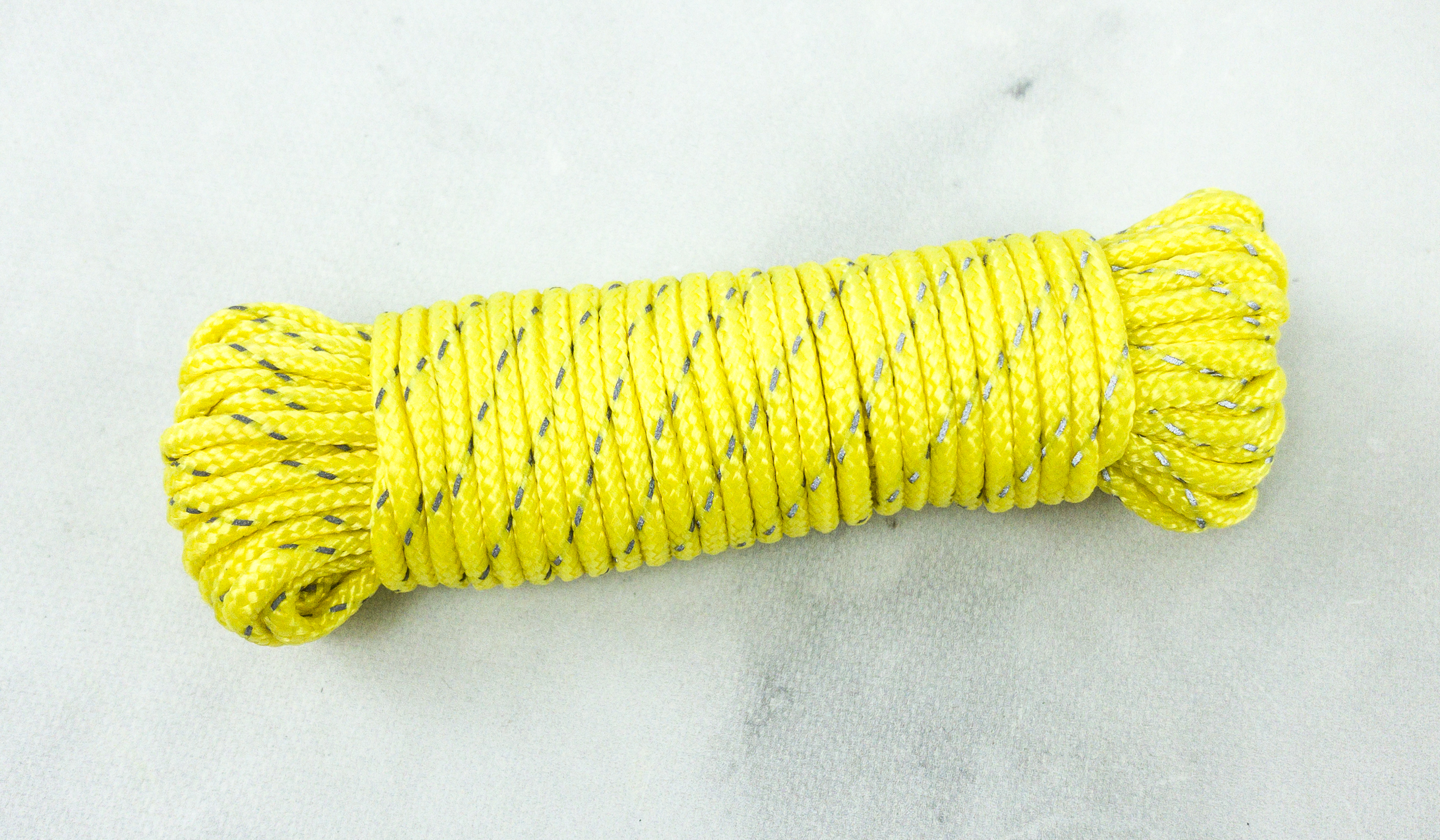 It's a handy and useful tool for a wide range of night outdoor activities, including fencing, camping, hiking, and backpacking. It can even be used for stringing out a tarp and putting up a tent!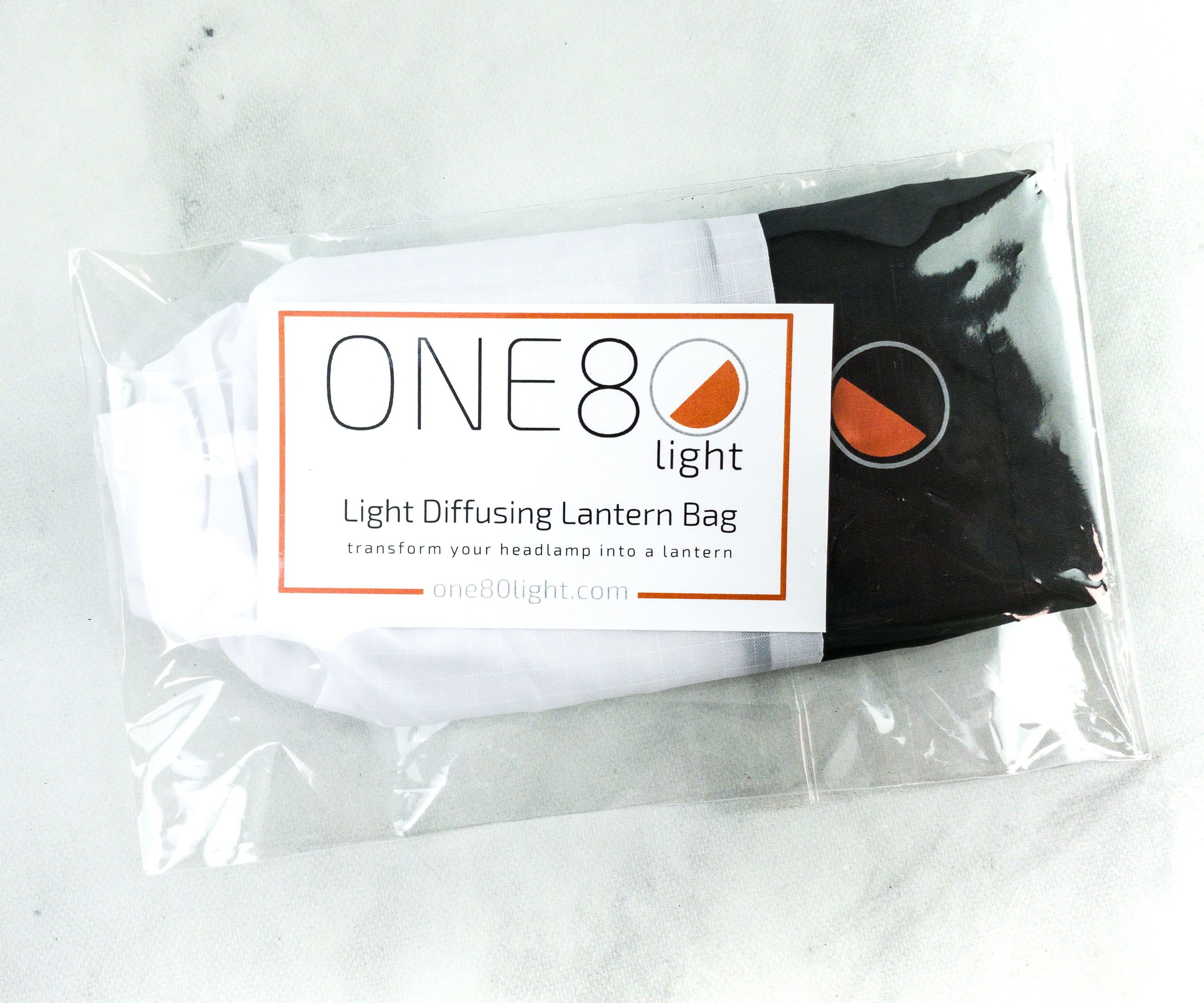 One-80-Light Light Diffusing Lantern Bag ($40) This is not your ordinary drawstring bag because it can be turned into a mini-lamp shade at night!
The bag that diffuses the light inside, creating a lamp shade-like ambiance for your campsite. This bag is also battery operated. It uses 2 packs of 1800 mAh rechargeable battery.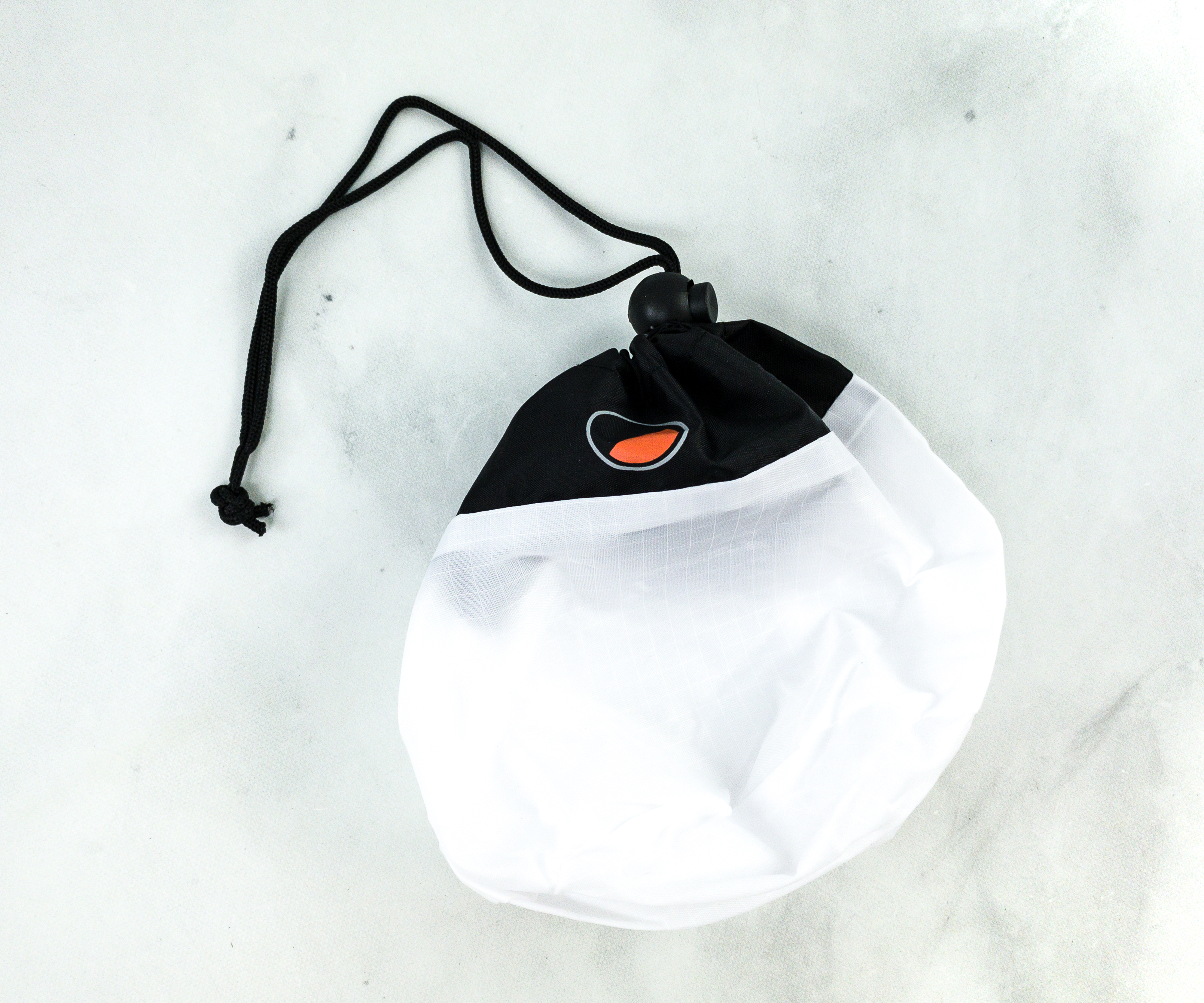 This can be used together with the reflective cord to create a beautiful hanging lantern on your campsite!
Sun Company Versa 360 Rechargeable Headlamp ($24.49) Here's another device to light up your night! It's a headlamp featuring a headband strap and a versa 360 clip-on LED lamp.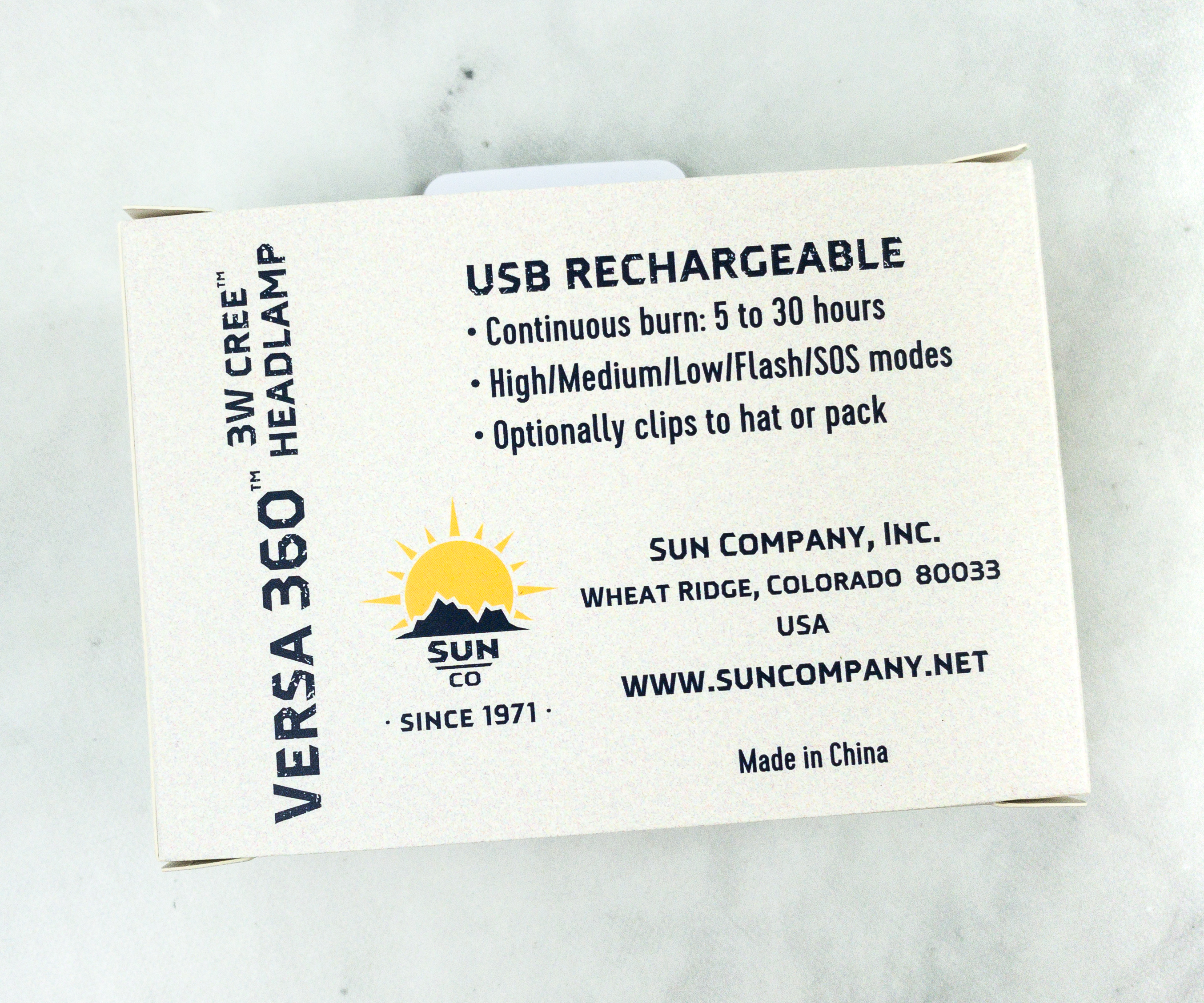 The back of the container lists some of the features of the lamp, including the manufacturer, charging and usage time, light modes, and more!
The kit includes an adjustable head strap made from nylon, a LED lamp kit, and a USB-cord charger.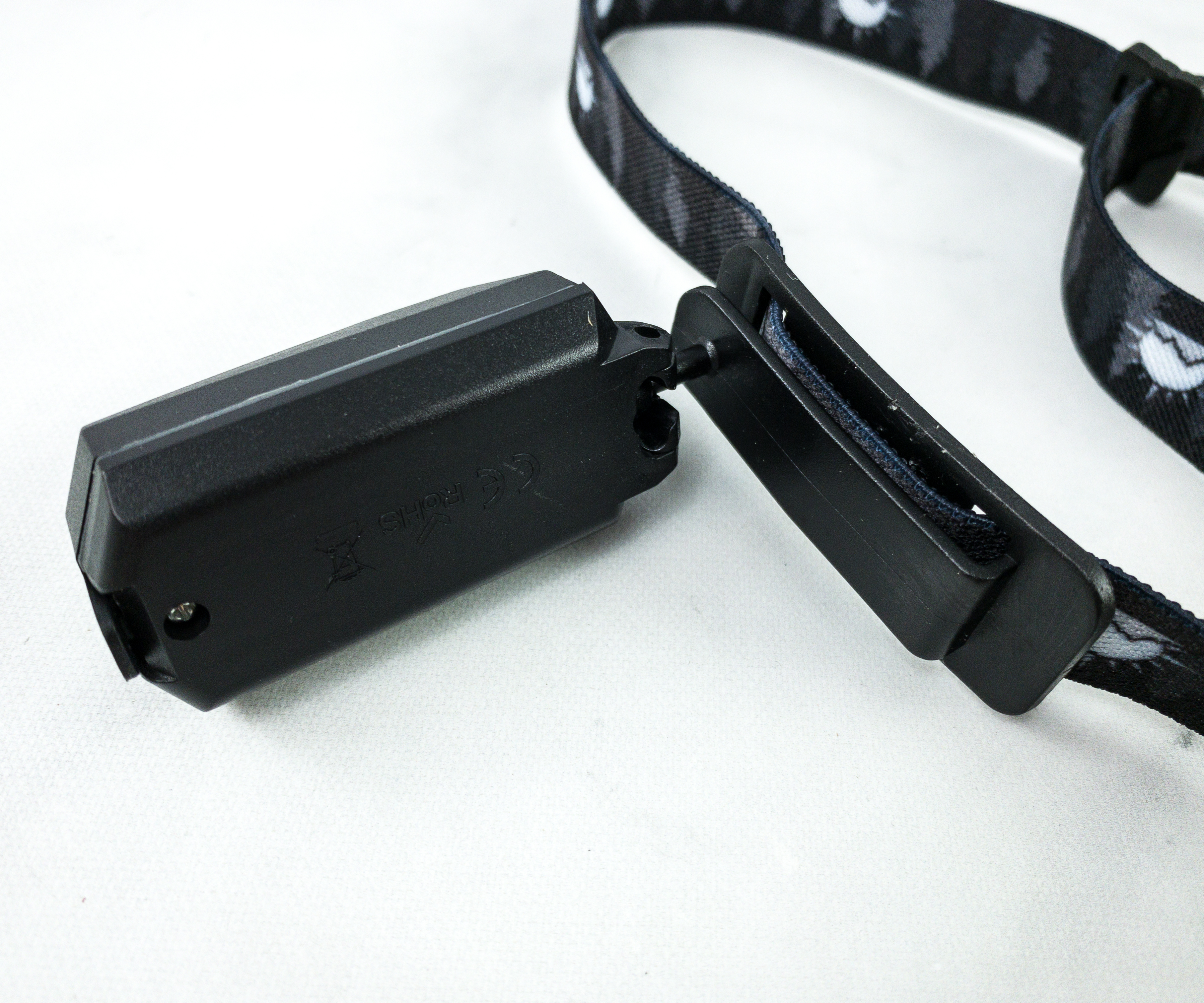 It also has a flexible clip that you can move, adjust, twist, and aim anywhere you need the light.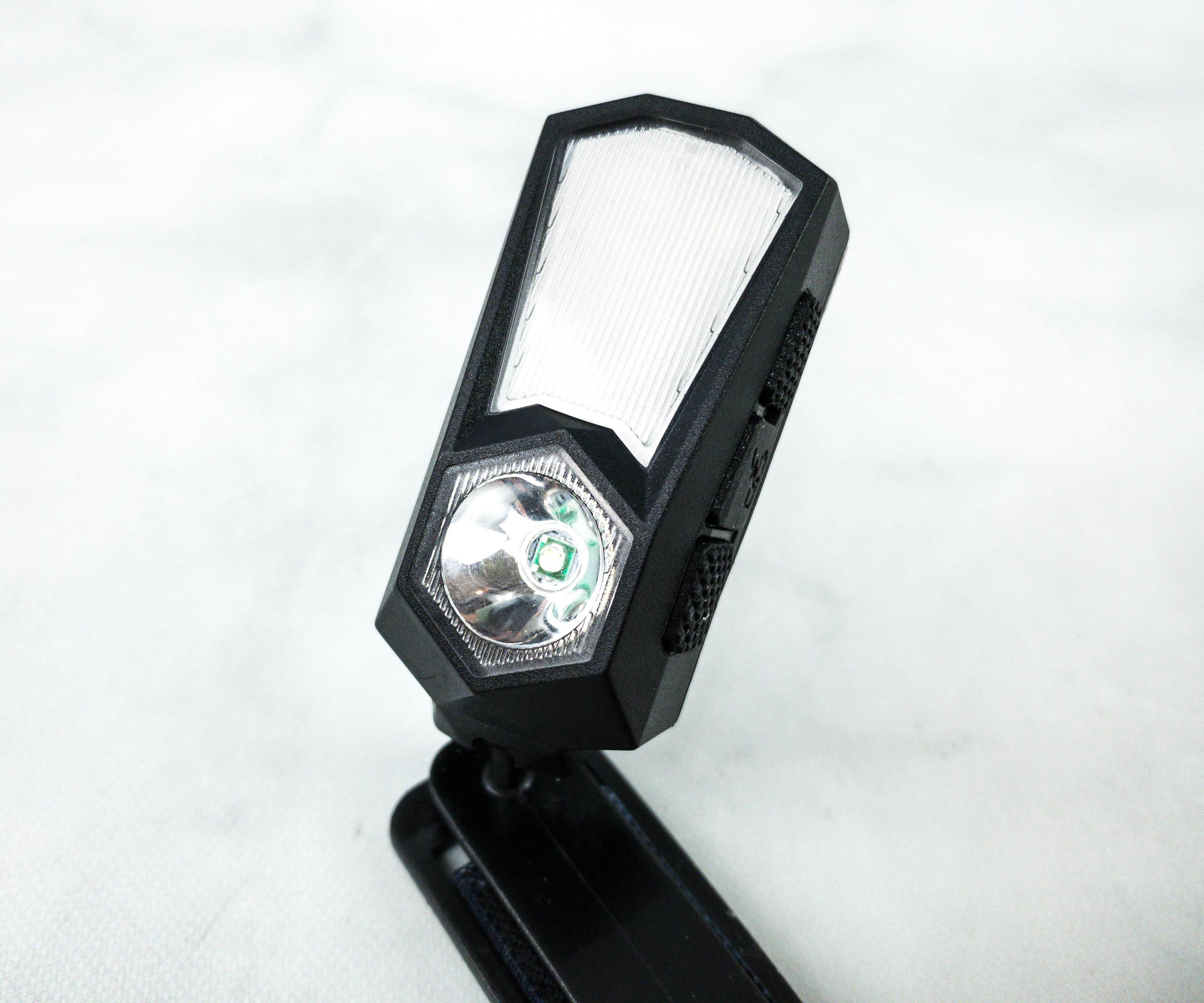 It's a rechargeable lamp with 3W CREE LED, 6 white LEDs, and 3 red LEDs.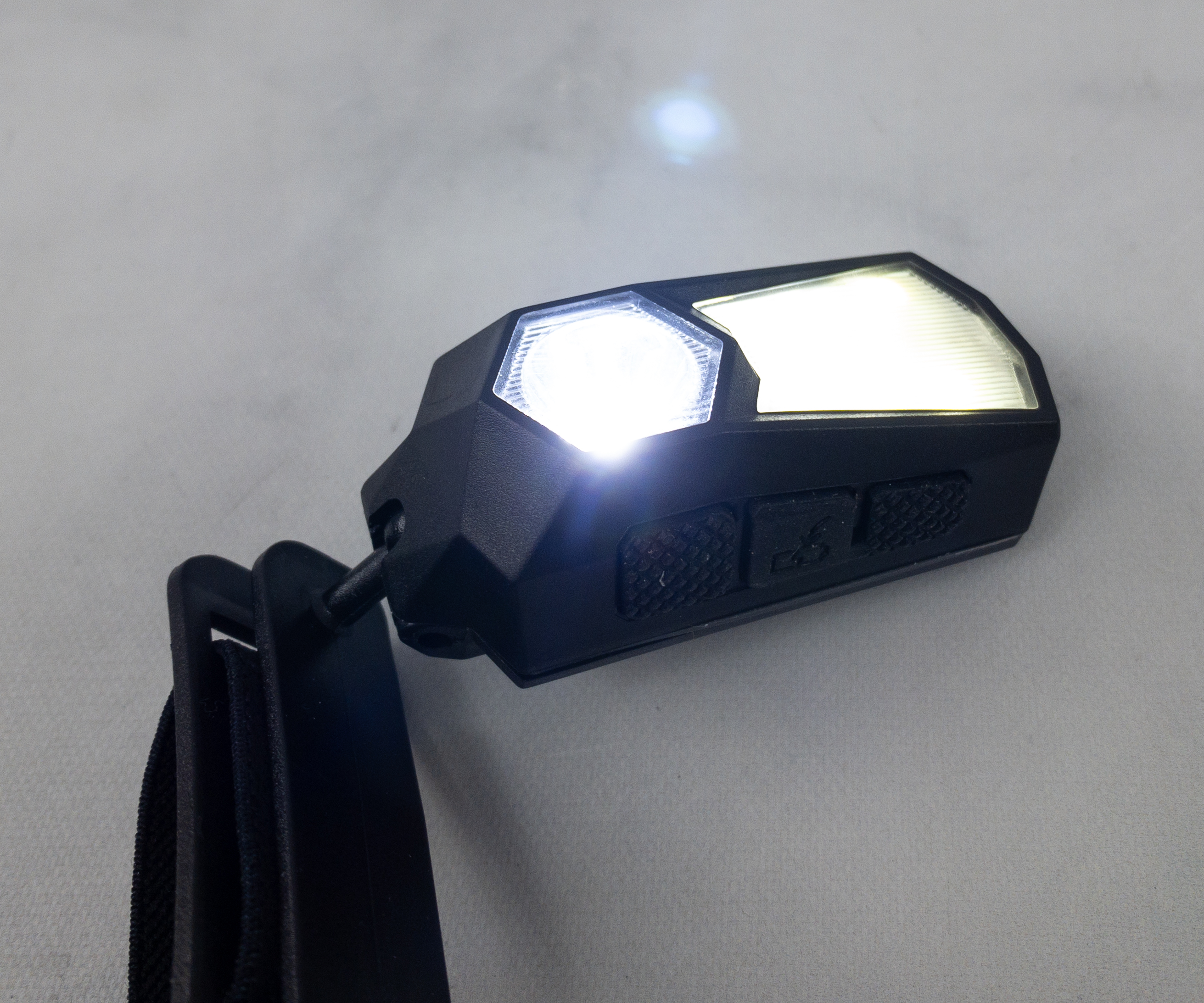 The headlamp features a variety of modes which include high (with 180 lumens), medium, low, flash, and SOS. It's perfect for a late-night run, a sunset hike, or an addition to your survival gear!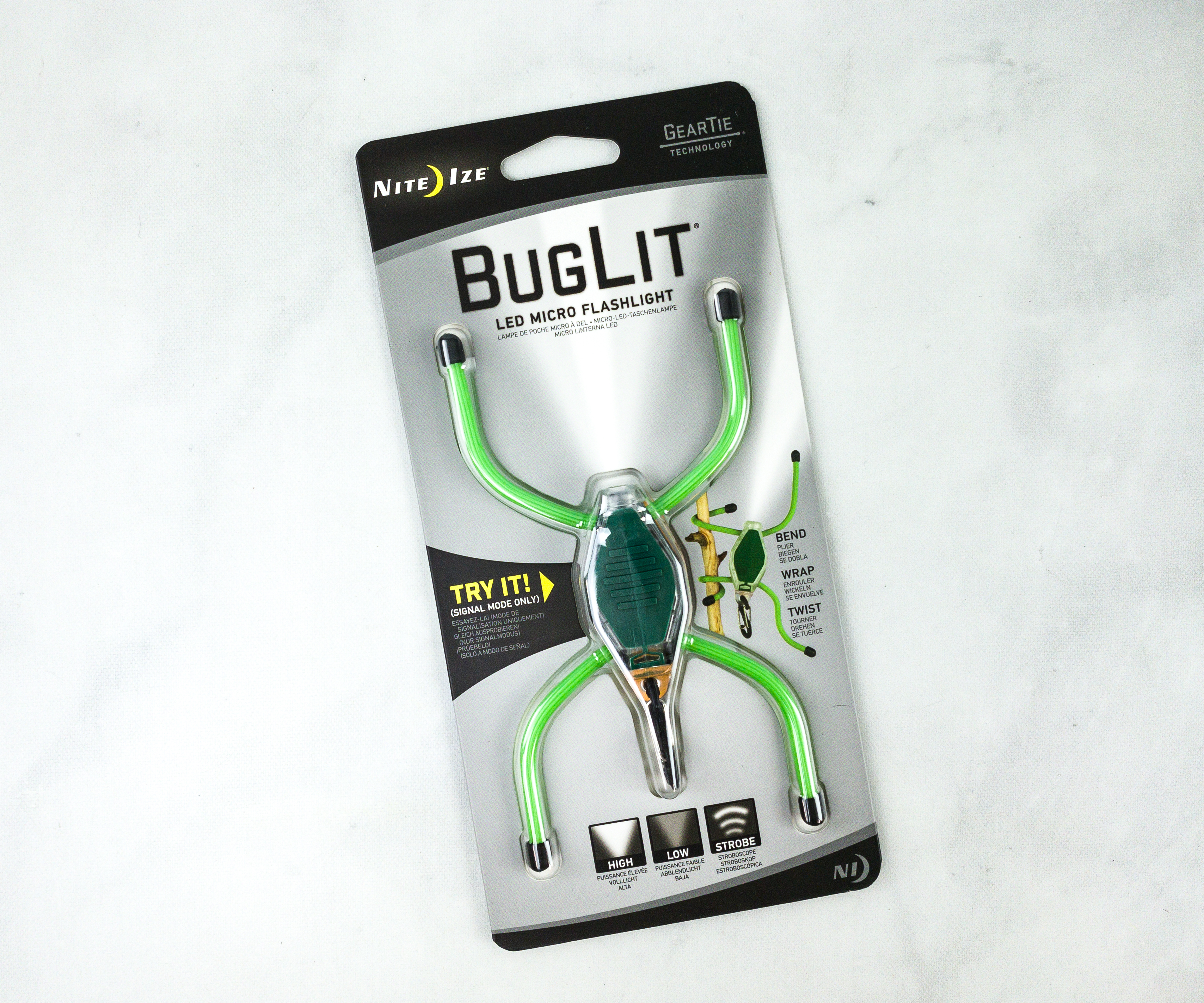 Nite Ize BugLit LED Micro Flashlight – SIMILAR ($12.49) It looks like a bug but it's a micro flashlight! It's a versatile tool featuring a 4-function adjustable LED micro flashlight encased in a durable polycarbonate plastic housing.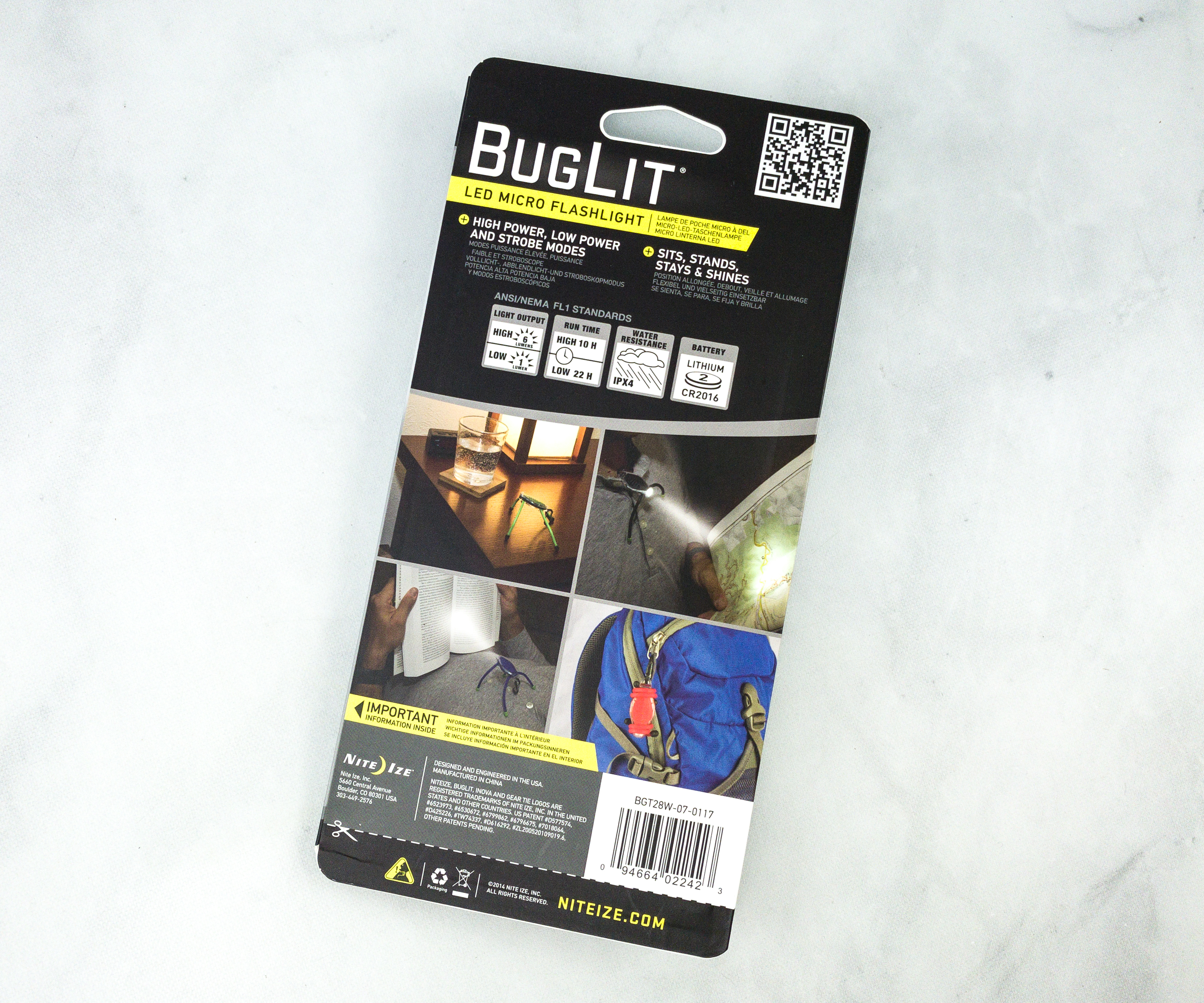 The back of the carton features photos that show us how the flashlight is used.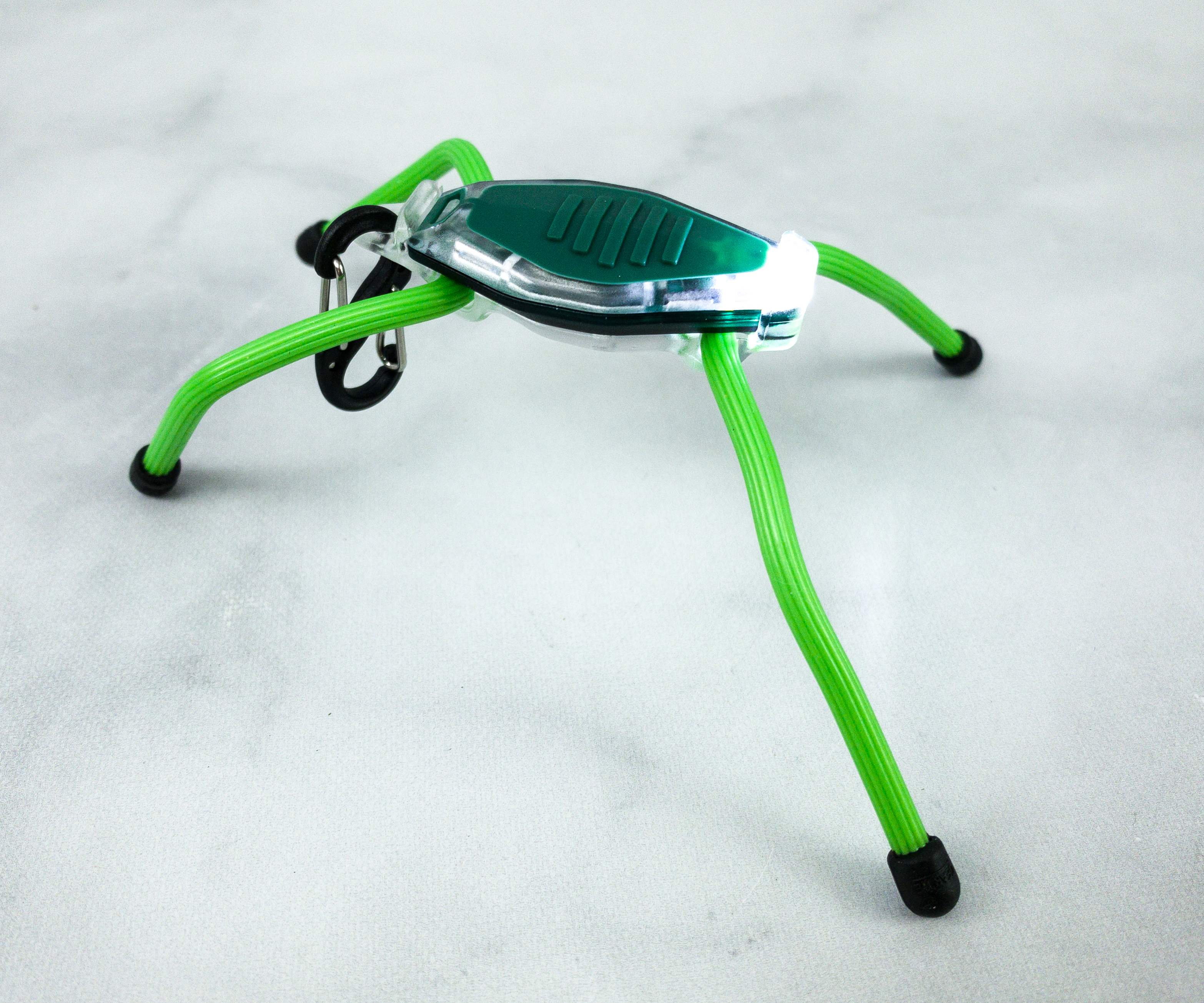 This flashlight has 4 modes: high (6 lumens), low (1 lumen), flash, and momentary!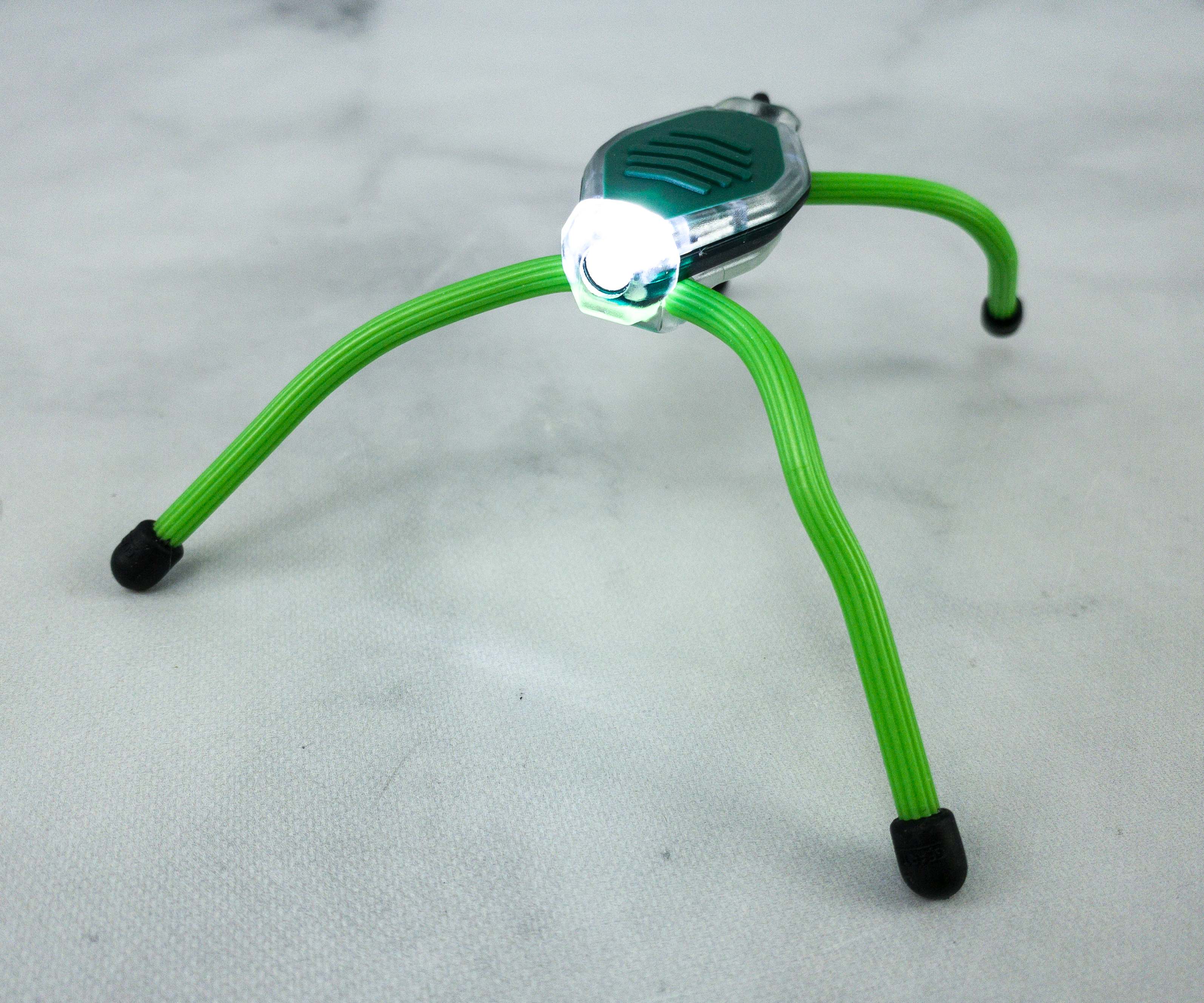 It's also bright enough to illuminate up to 50 feet ahead and is visible up to one mile.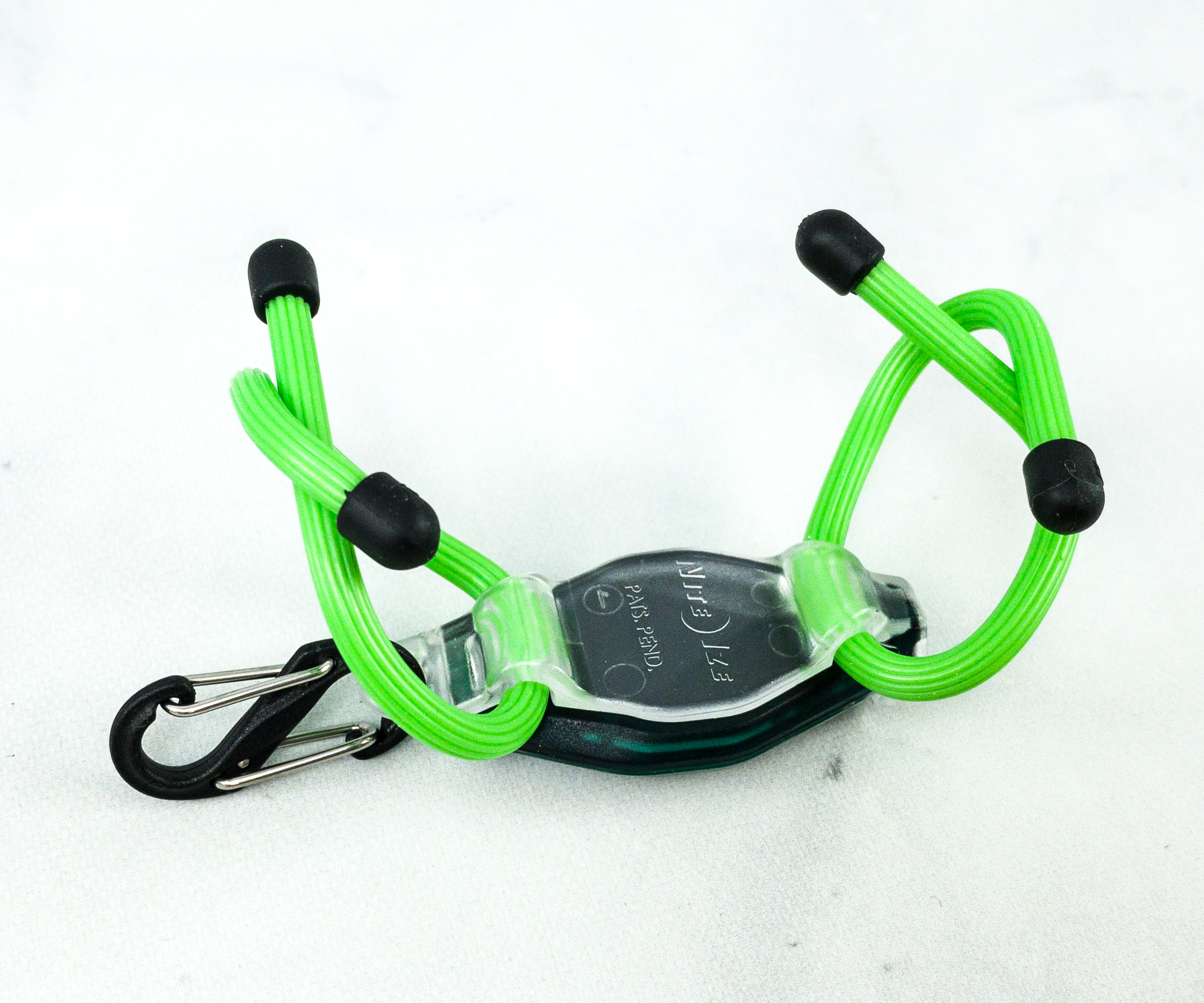 What makes this flashlight awesome is its fully bendable legs! They are made with Gear Tie technology that can be bent, wrapped, and twisted, allowing the BugLit to sit, stand, stay, or shine wherever you need it!
This month's outdoor gear and accessories from Nomadik focus on lighting up our camp at night. My favorite among them is the diffusing bag! I used it together with the reflective cord to set up a night lamp and it looked amazing. I also like my new headlamp, it's so light and comfortable to wear. Plus, it fits perfectly on my head. I'm pretty satisfied with everything in this box, since they all are very useful! If you're an outdoor enthusiast as well, this is the kind of subscription you would not want to miss!
What did you think of Nomadik?