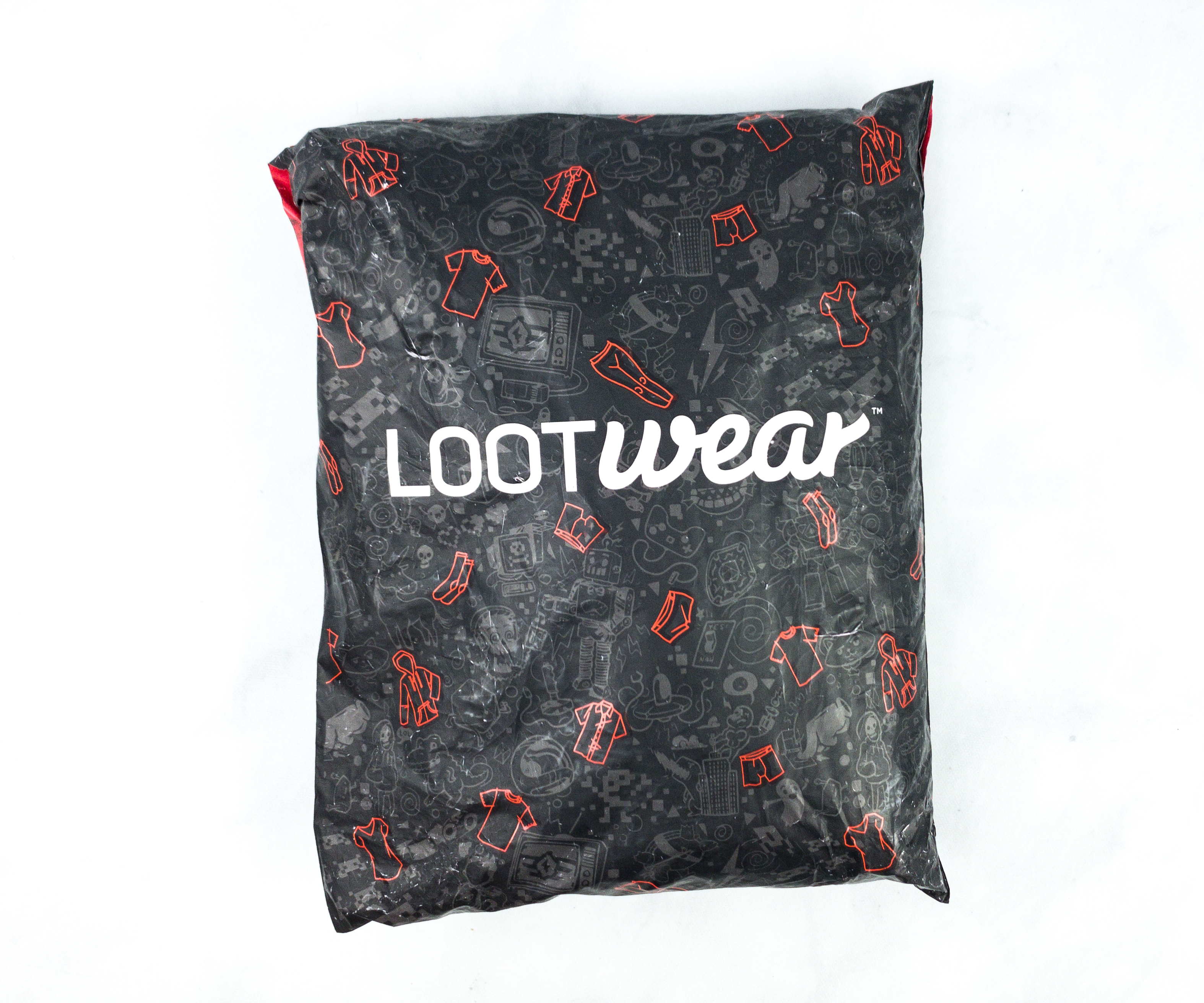 Loot Socks is one of the Loot Wear collections of monthly subscriptions from Loot Crate with exclusive geek and gamer premium wearable accessories with a monthly theme. Every month you'll get 2 pairs of epic geeky socks for $9.99 per month (or less with a longer subscription)! Month to month, the $9.99 price is great for 2 pairs of socks. It drops to $8.49 for both on a one year plan – and you can now skip months you're not interested in!
DEAL: Save 15% on Loot Wear subscriptions when you use this link and coupon code HELLOSUBSCRIPTION15. [Does not apply to Wizardry Wear] Get $3 off your first month with coupon code SAVE3. [Not valid on Undies]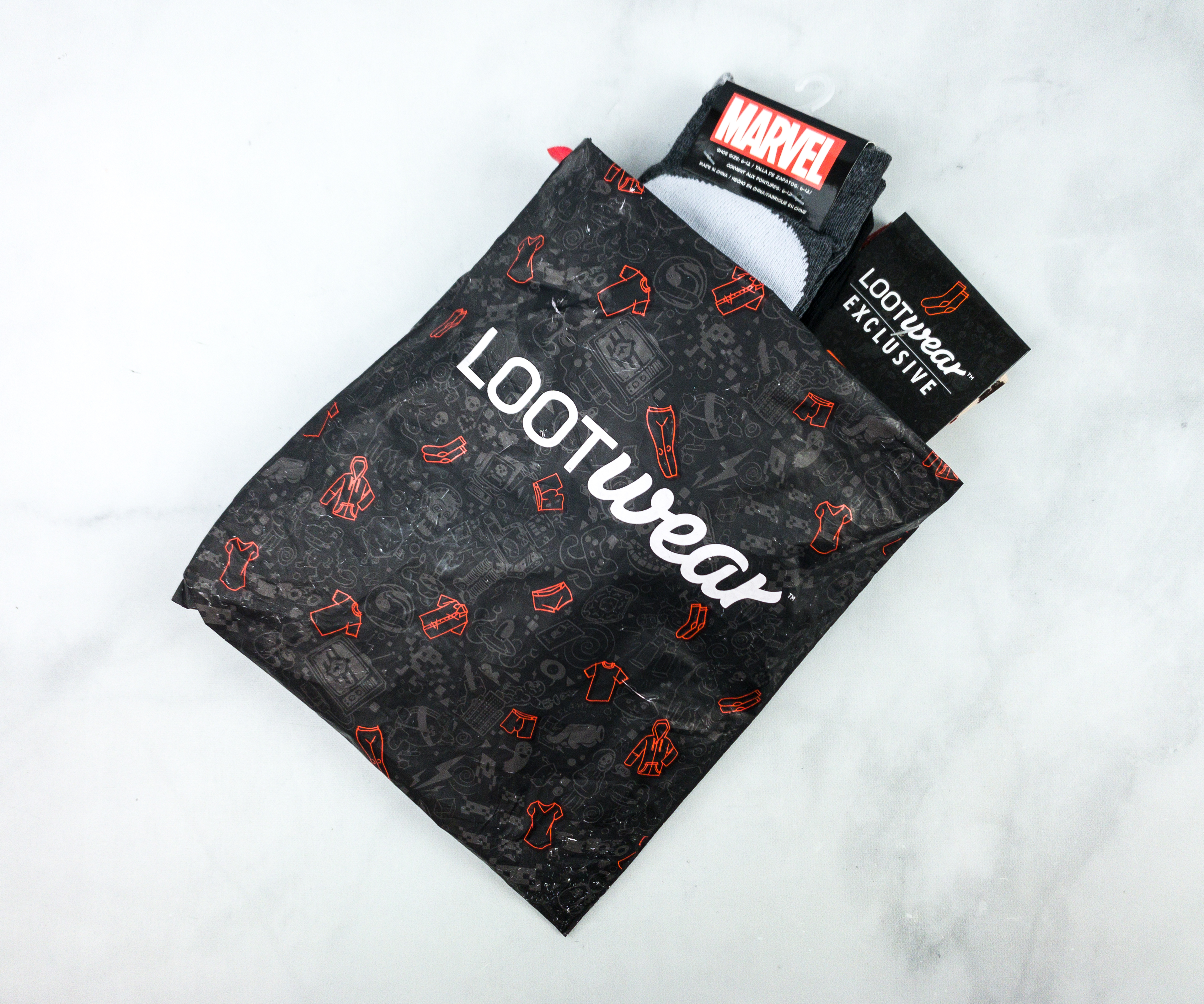 Here's a glimpse of our new pairs of socks!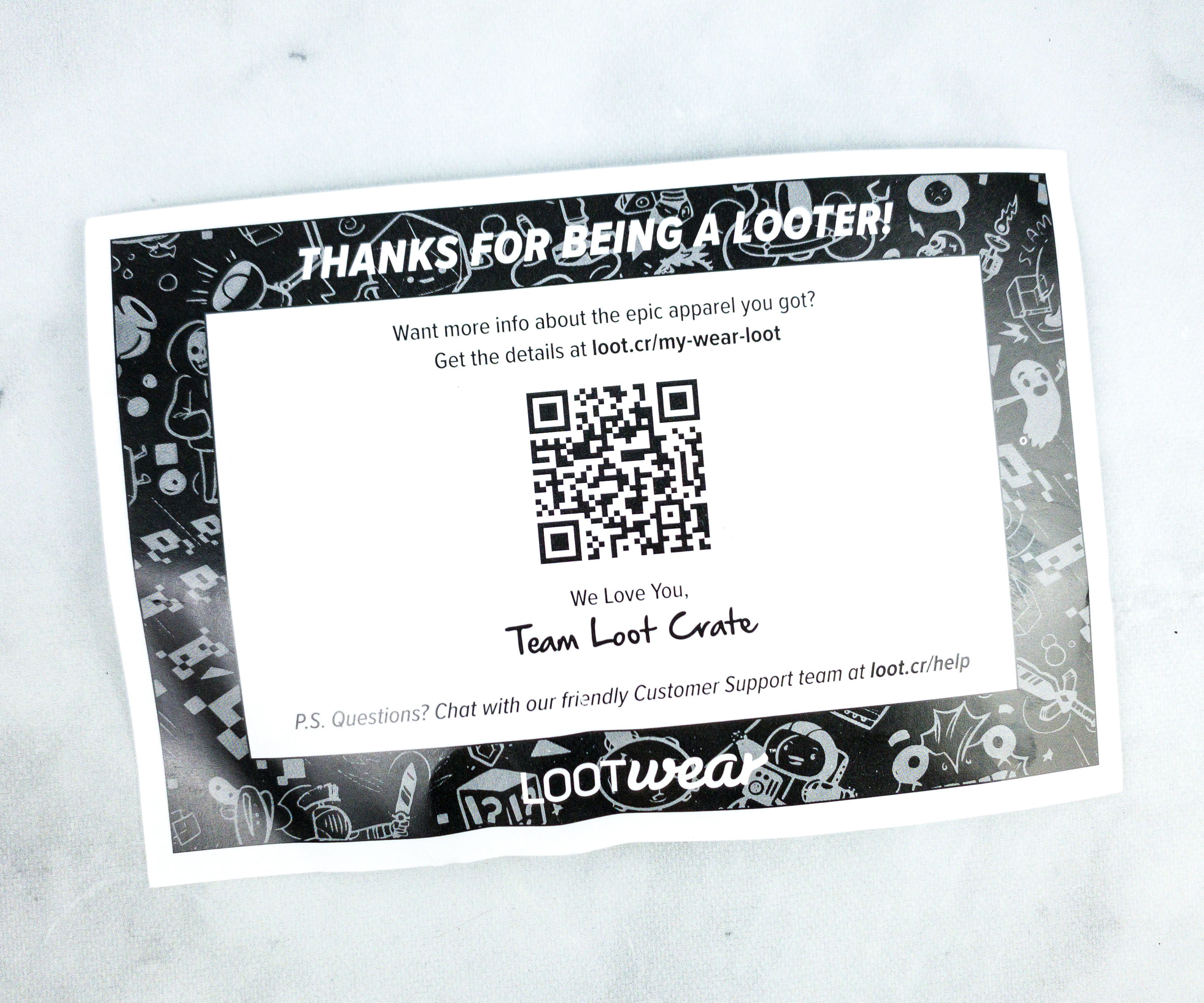 This month's pack includes an exclusive card that contains a QR code that we can use to learn more about this crate.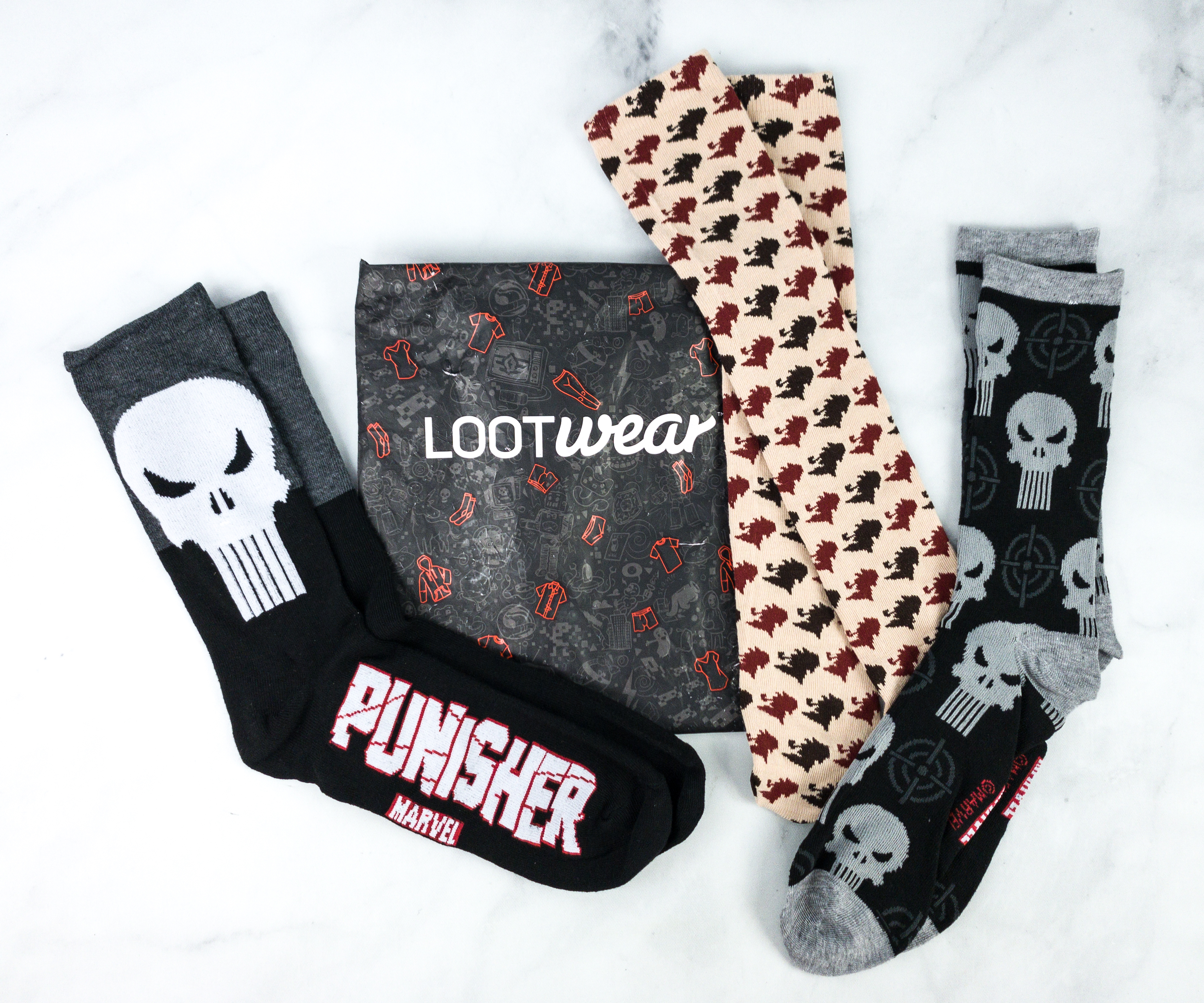 Everything in the pack!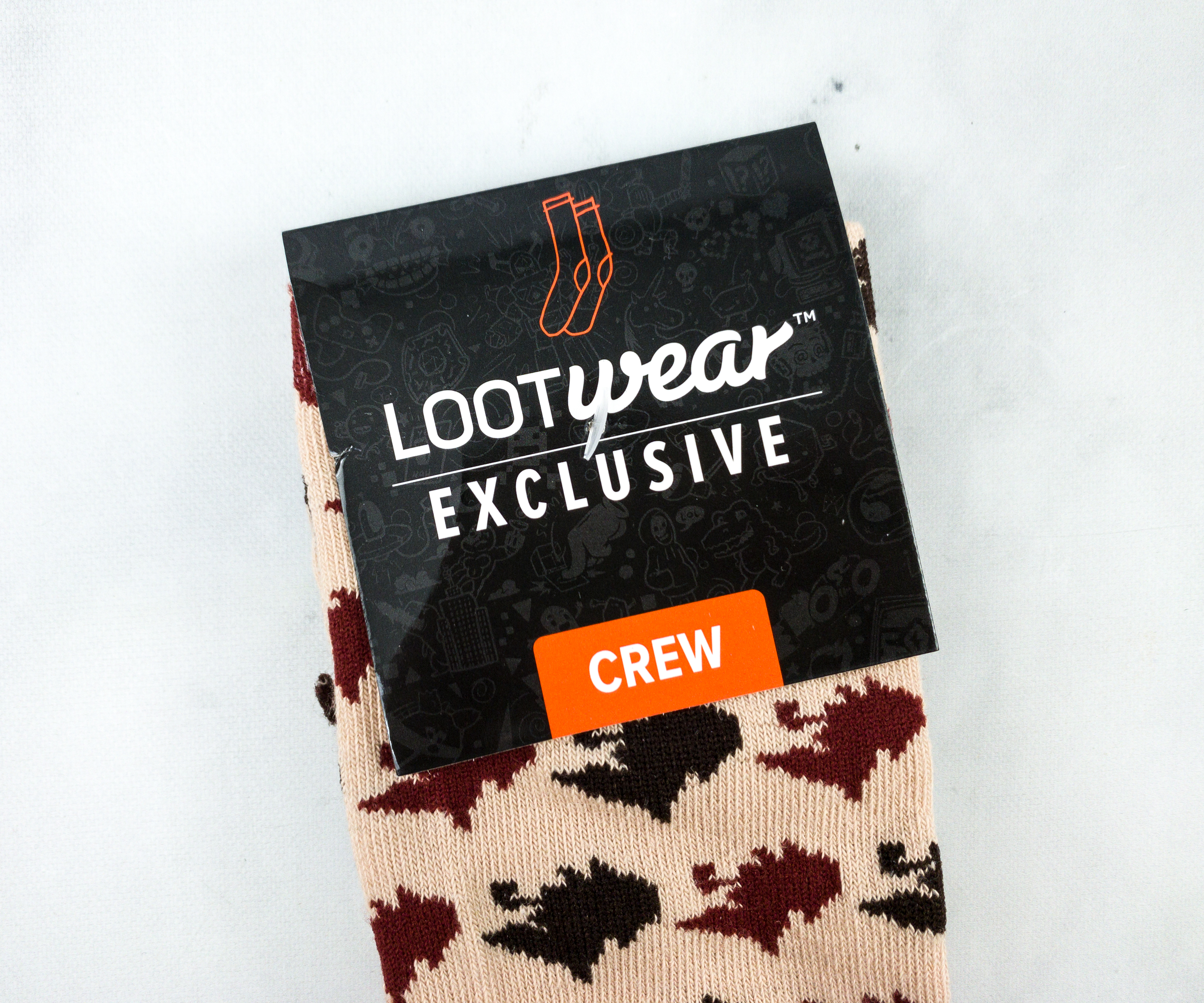 Loot Socks: Sherlock Holmes Socks. These crew-cut style socks fit shoe sizes 6-12! The design is inspired by Sherlock Holmes, a fictional detective created by Sir Arthur Conan Doyle!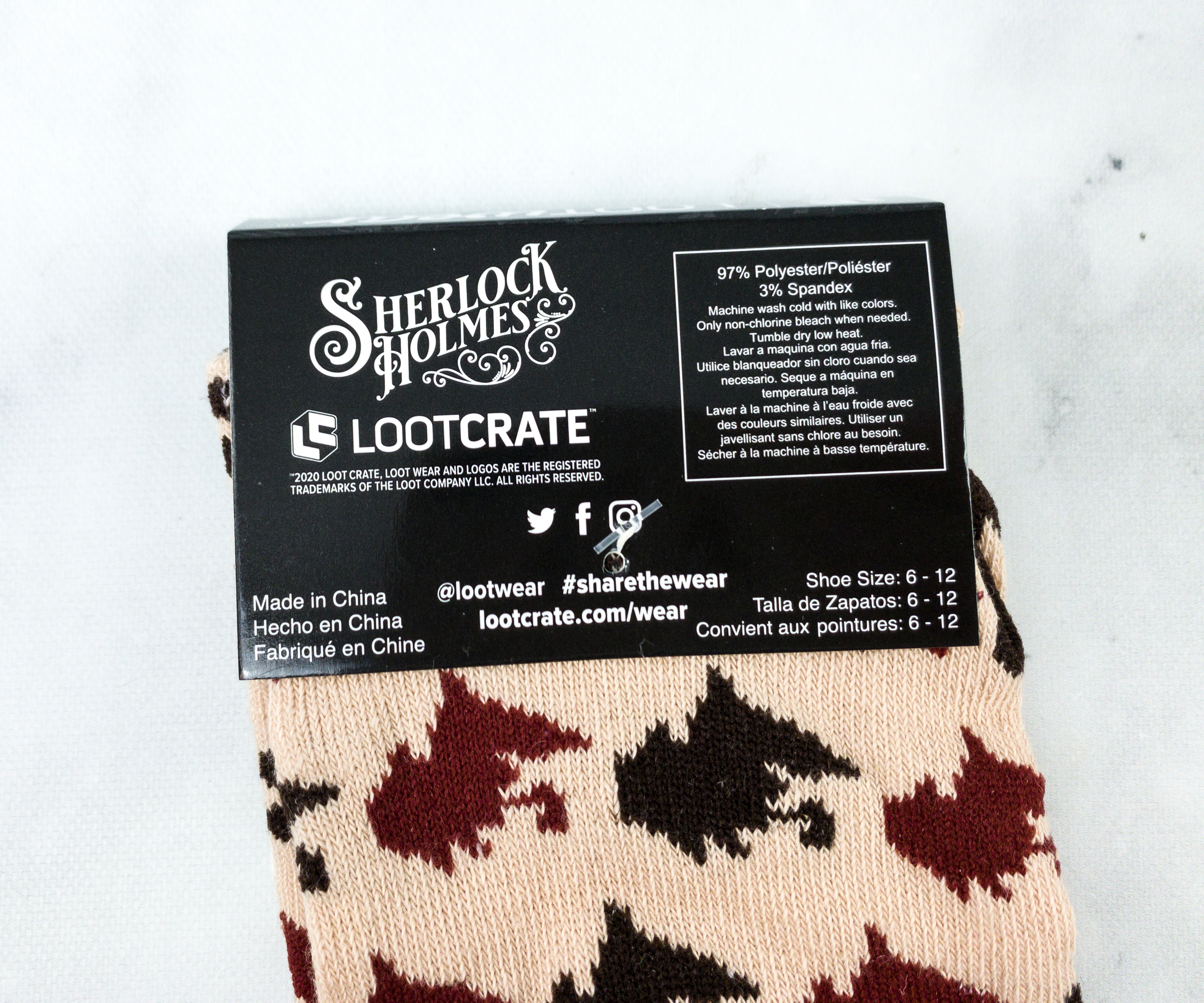 These socks are made with 97% polyester and 3% spandex.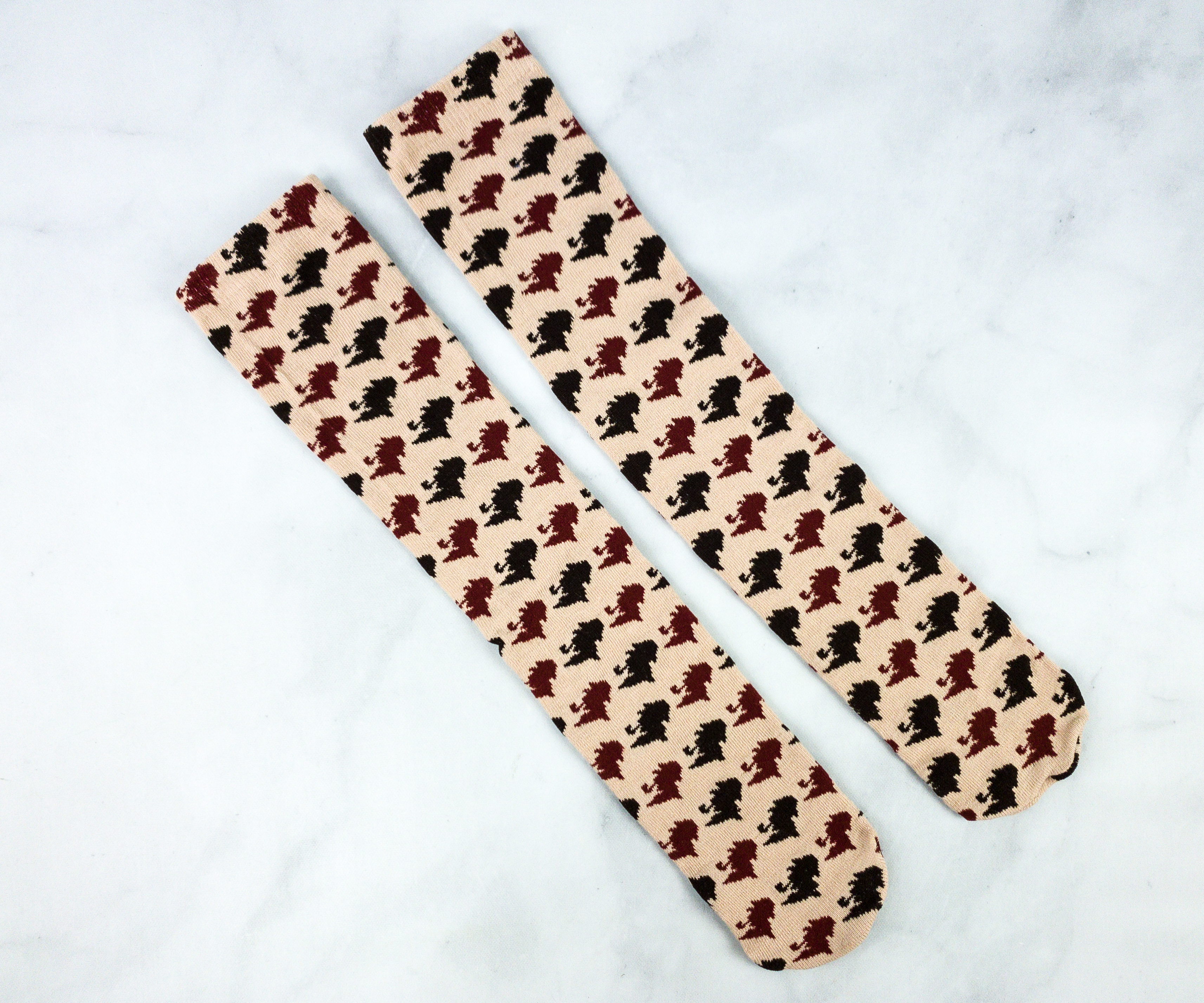 These Sherlock Holmes-themed socks have a beige base color with reinforced cuffs, heels, and toes.
When you look closer, you'll notice that the red and black patterns are silhouette images of Sherlock Holmes!
Loot Socks: The Punisher Socks. The second pair are exclusive Marvel Socks!
These socks are also made using 97% polyester and 3% spandex.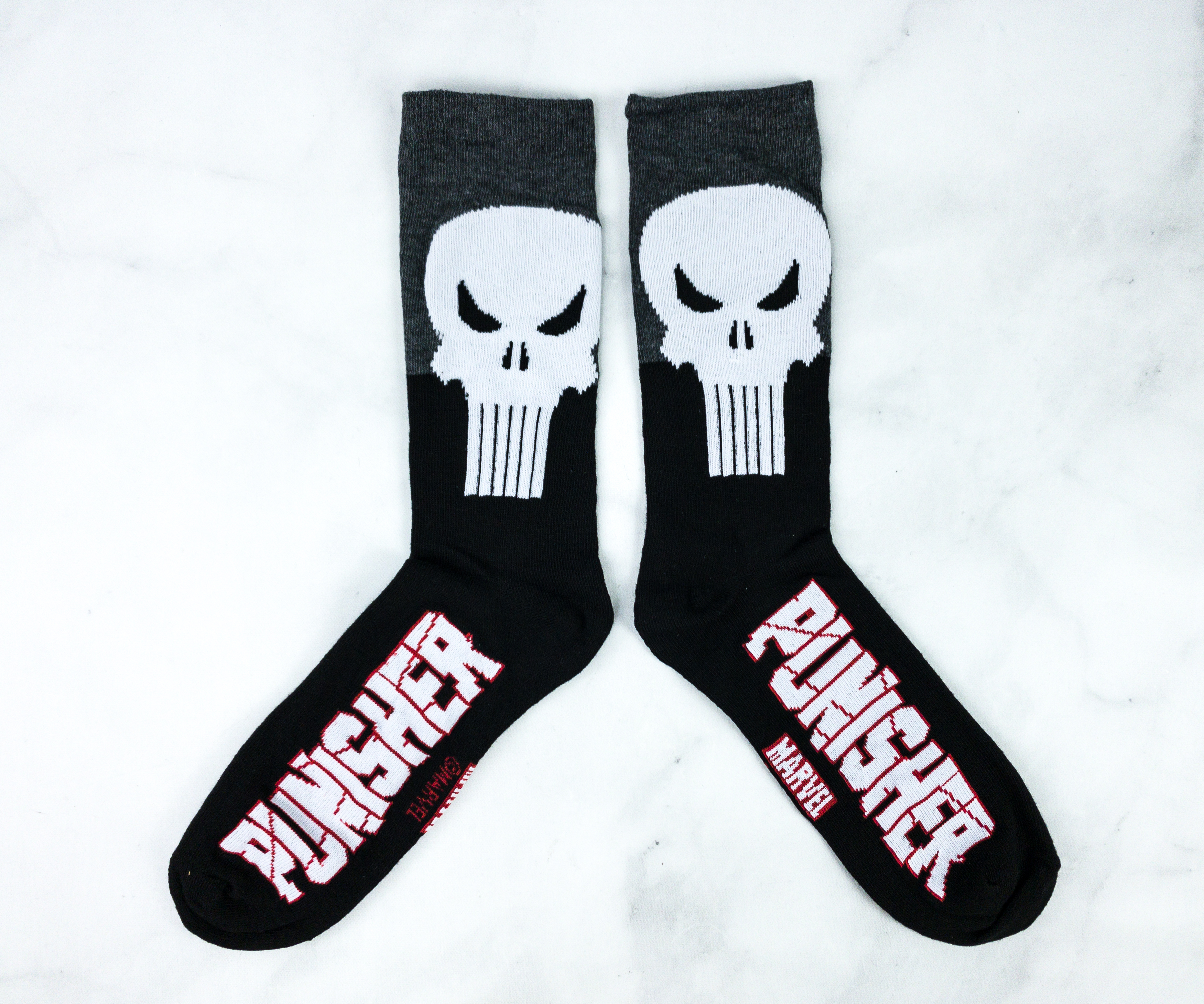 The Punisher is a Marvel superhero series featuring Frank Castle, also known as the Punisher. He is a powerful vigilante and a former US Marine Corps with a strong conviction for justice who sworn to fight the criminals using whatever means.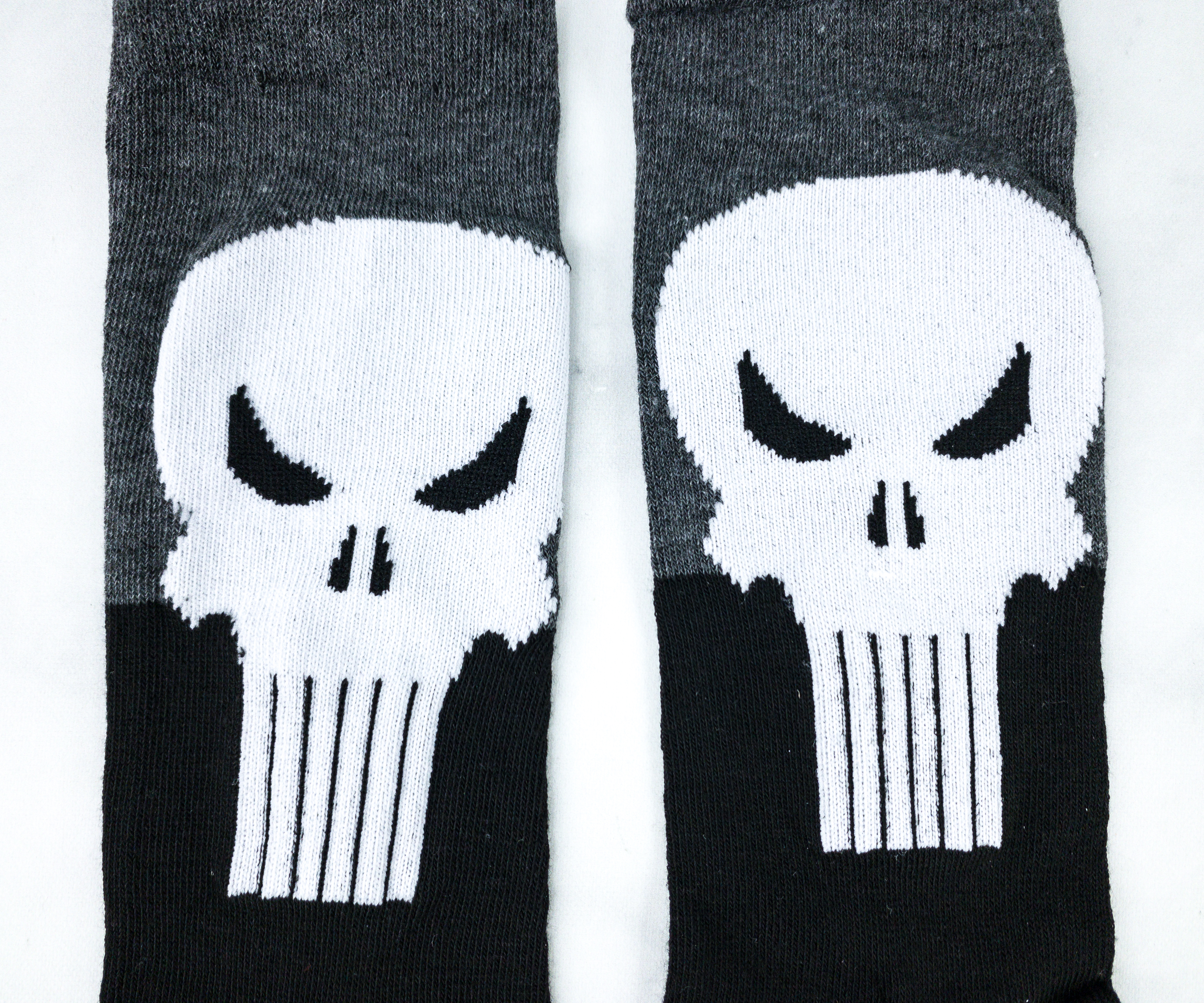 The upper part of the socks is grey and the rest is black! Printed on the leg part of the socks is the Punisher's trademark logo, the white skull.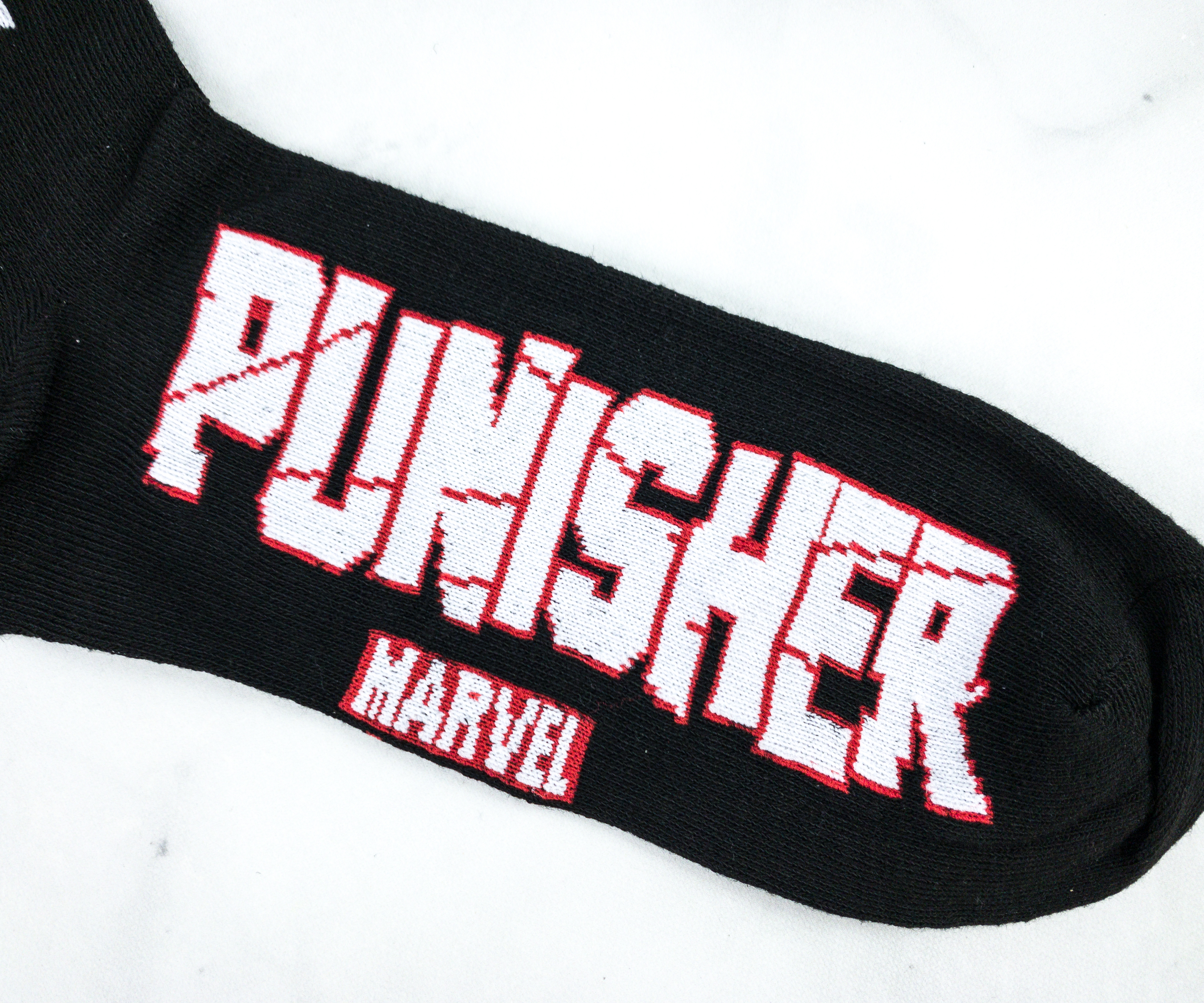 You will also see the word Punisher and the Marvel logo on the sock's instep!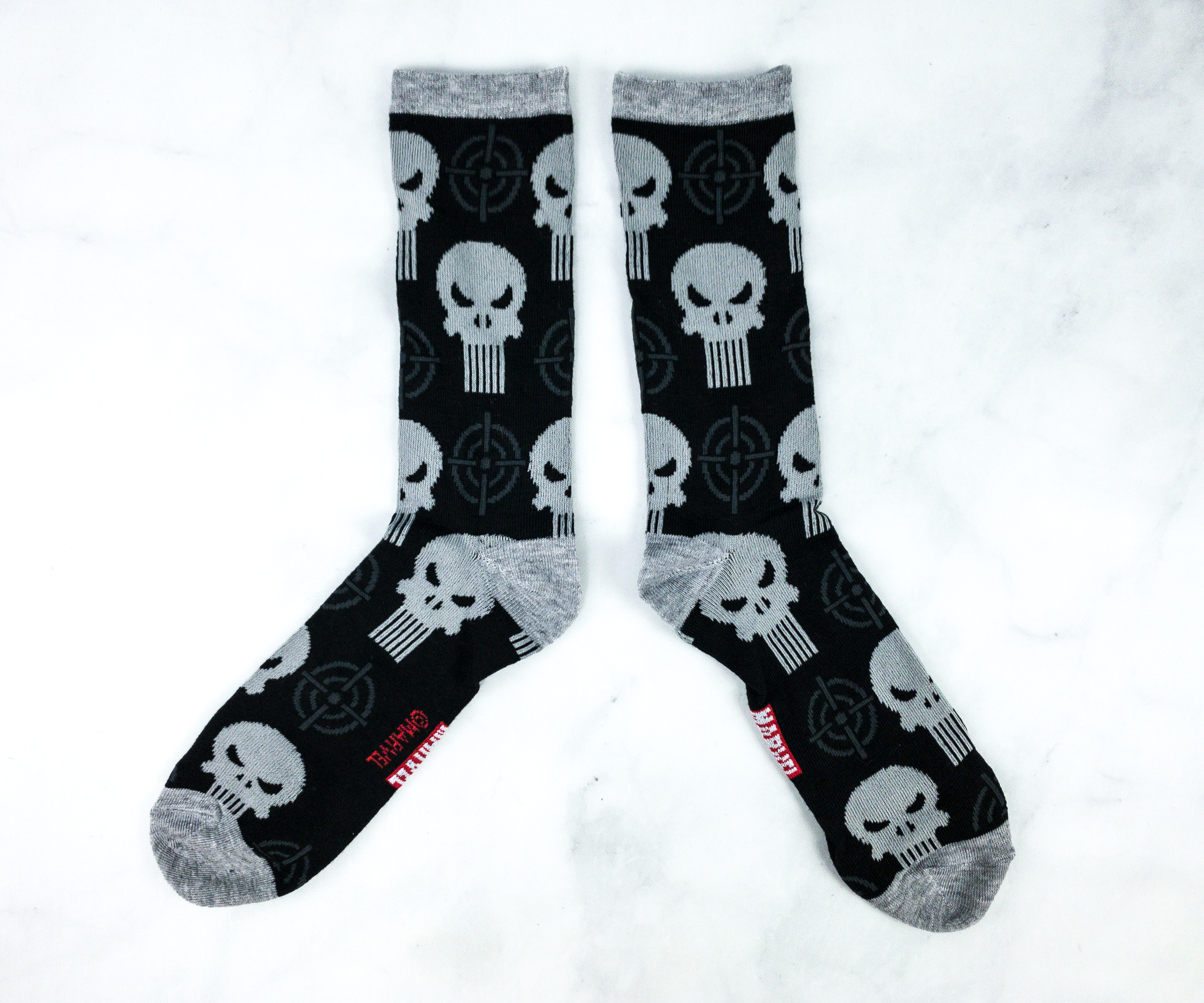 Loot Socks: The Punisher Socks. The third pair is also Punisher-themed! They are crew-cut style socks with a black base color and reinforced grey cuffs, heels, and toes.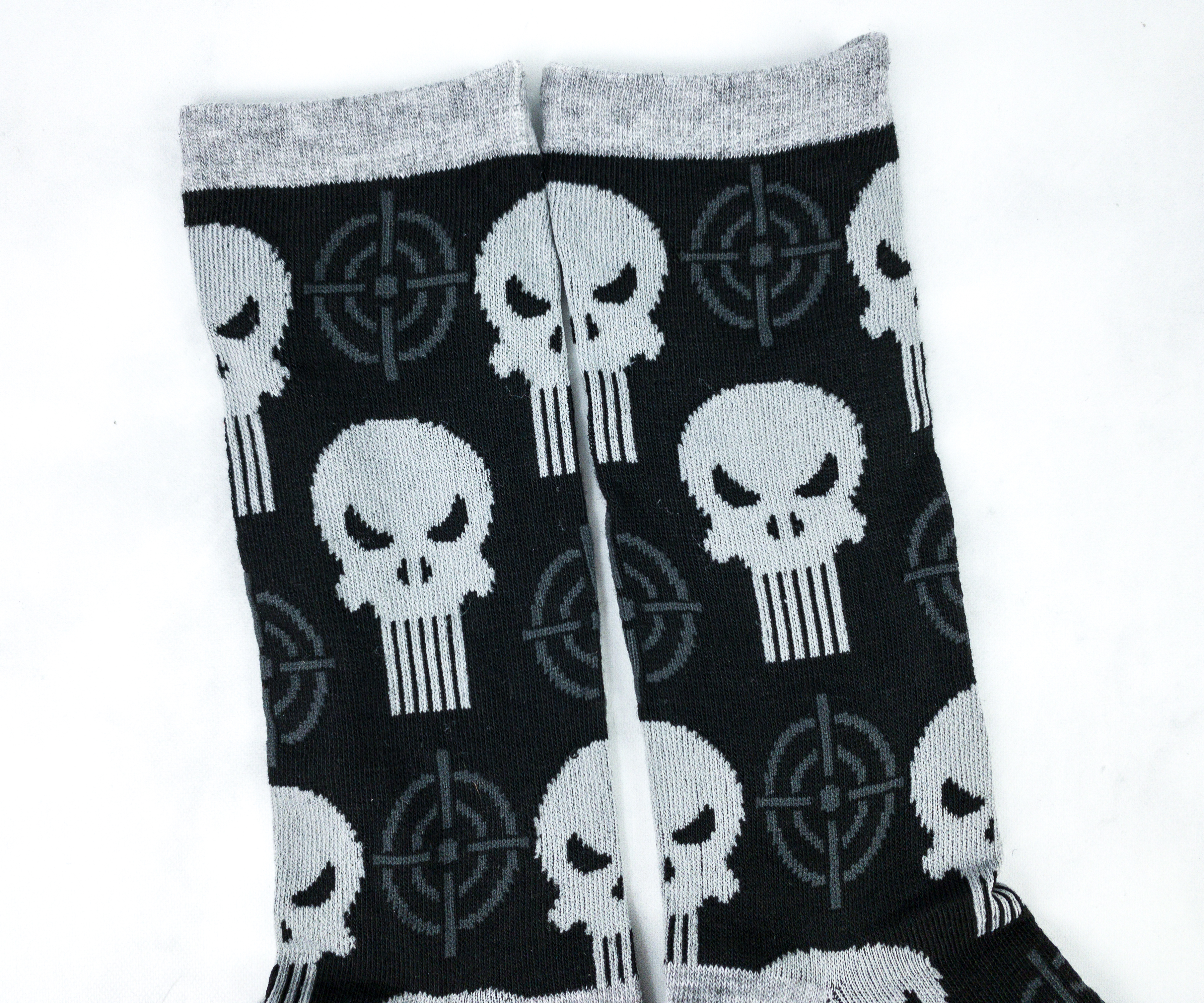 These socks feature a formidable and eye-catching design that showcases the Punisher's skull logo all over!
This month, we received 3 pairs of geeky socks from Loot Socks! All their designs are truly notable and the quality is as impressive as always. I love how soft and breathable they are when worn. With the reinforced cuffs, they don't slip down easily! Another great thing is that this subscription is only $10 a month! I hope they find a turnaround for their shipping problems soon so we can finally receive our geeky socks on time.
What did you think of Loot Socks this month?