Loot Fright is a bimonthly mystery crate subscription packed full of horror items featuring scary movie franchises, characters and more – like zombies, slashers, and other frightful delights! Boxes include $50+ in merchandise.
DEAL: Save 15% on any subscription plan when you use this link and coupon code HELLOSUBSCRIPTION15.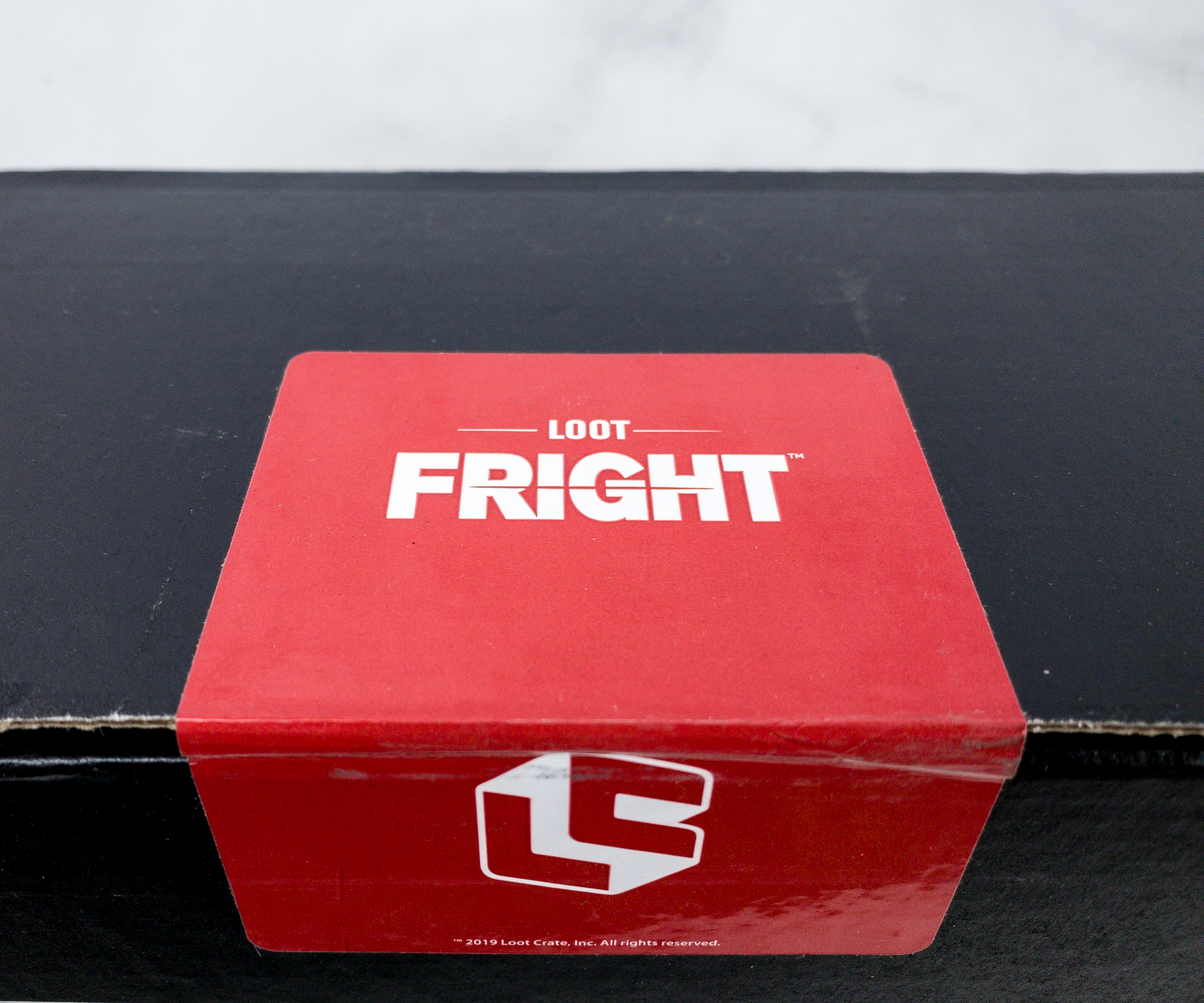 The items arrived in a simple black box. The box is sealed with a Loot Fright sticker.
Some of the items were wrapped in plastic.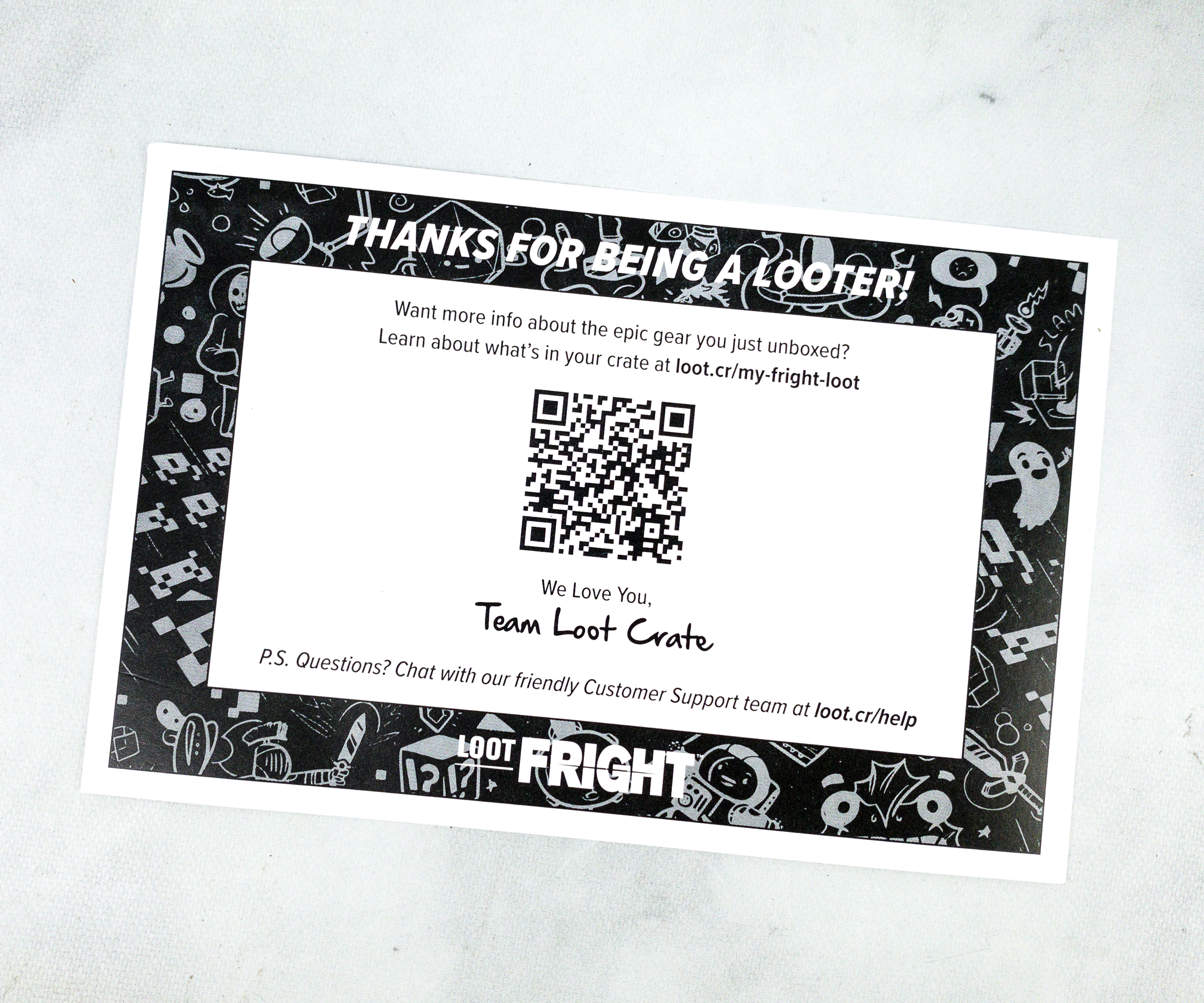 Inside the box is a card with a QR code that we can use to learn more about this crate.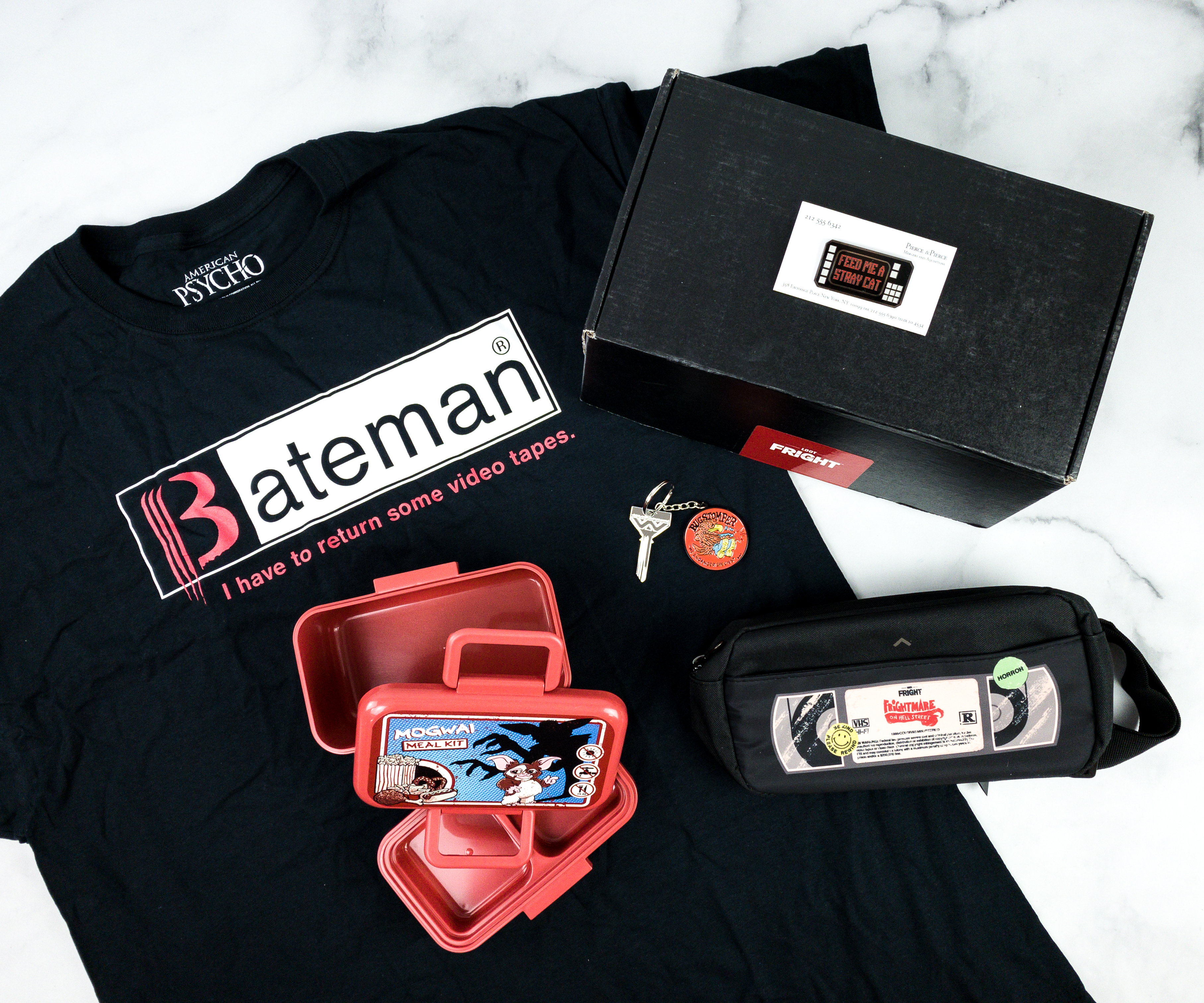 Everything in the July 2020 box! This month's Loot Fright theme is 80'S FRIGHTMARE!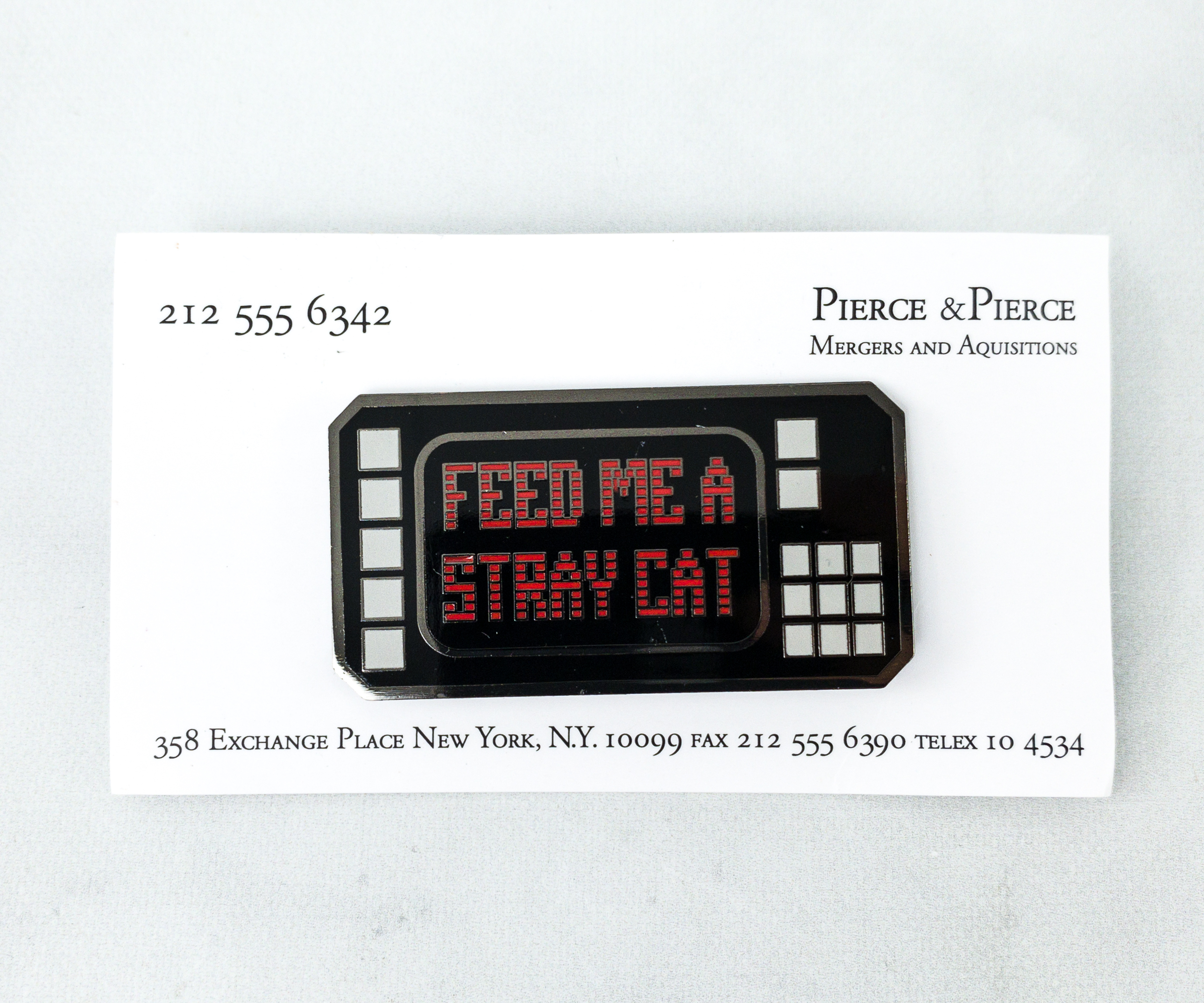 American Psycho Pin. This month's featured pin is from American Psycho! It's an American psychological horror movie with extremely disturbing scenes of torture, murder, and inhumane acts.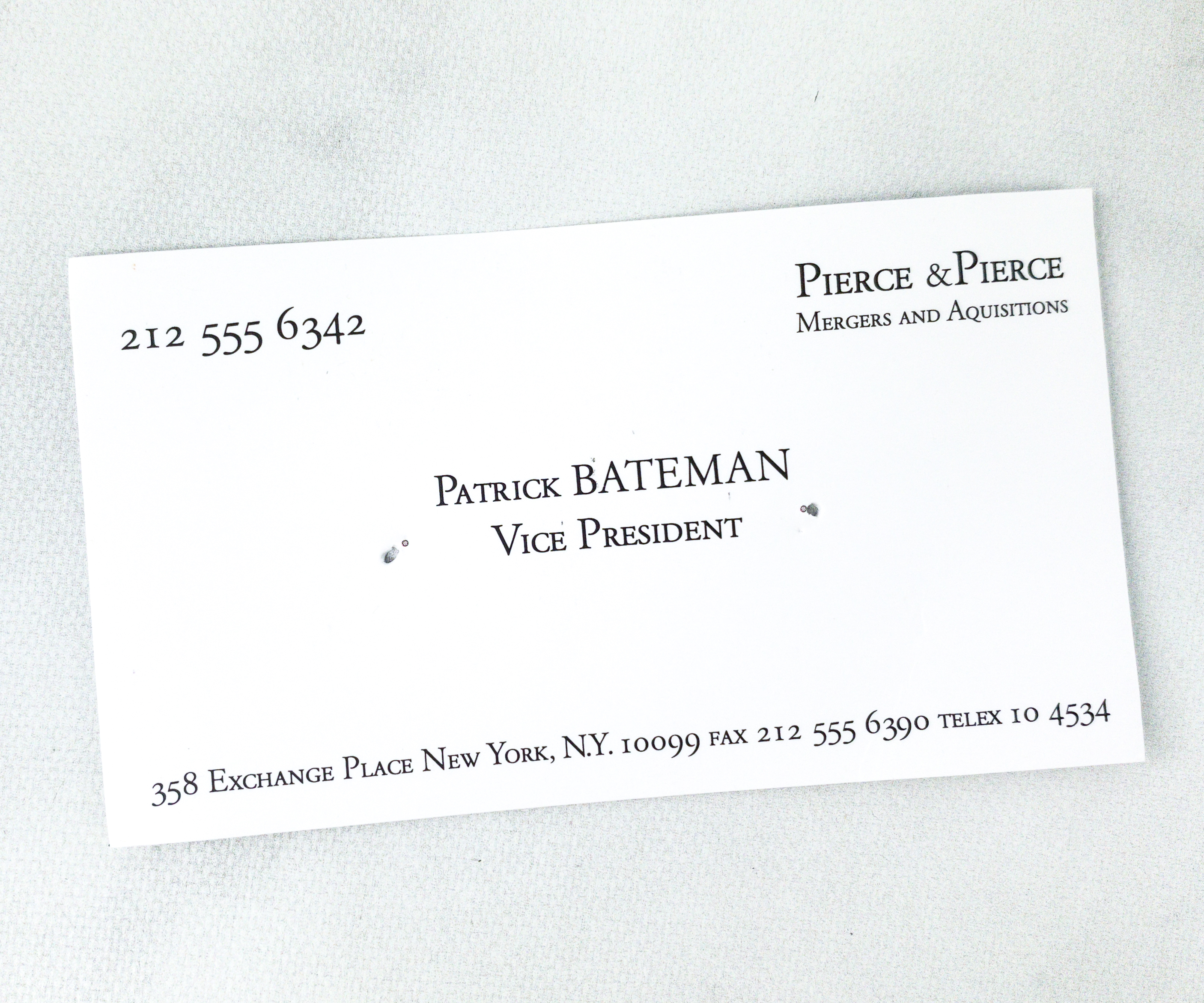 The back of the pin holder looks pretty much like the calling card of Patrick Bateman. He works as an investment banker and the vice president of wall street investment firm Pierce & Pierce.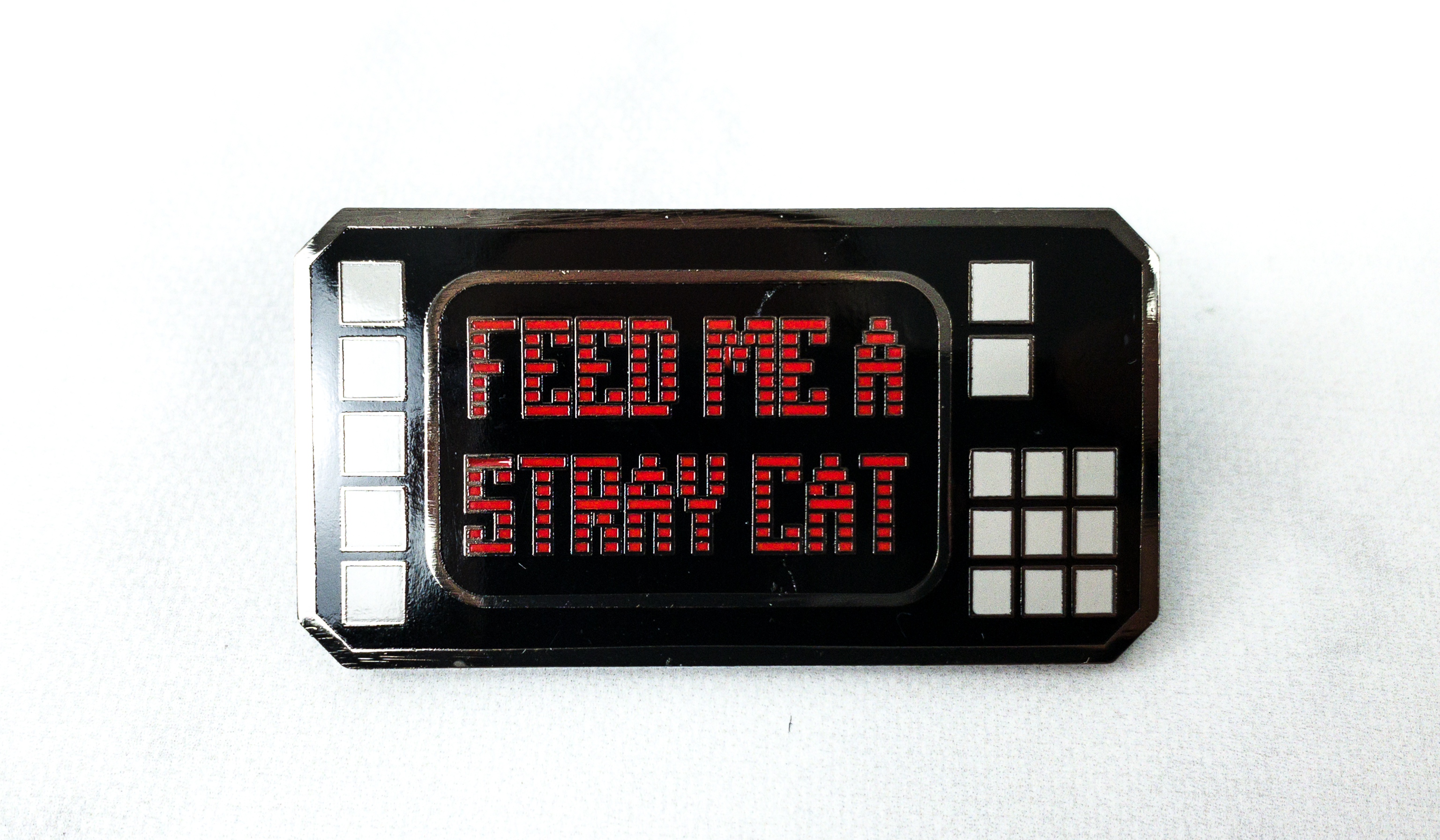 "Feed Me A Stray Cat" on ATM pin is a scene in American Psycho in which Bateman tried to withdraw cash when he saw a stray cat just beneath it. He tried to put the cat inside the machine when a person passing by saw and stopped him, instead he shot the woman dead. Such a terrifying scene!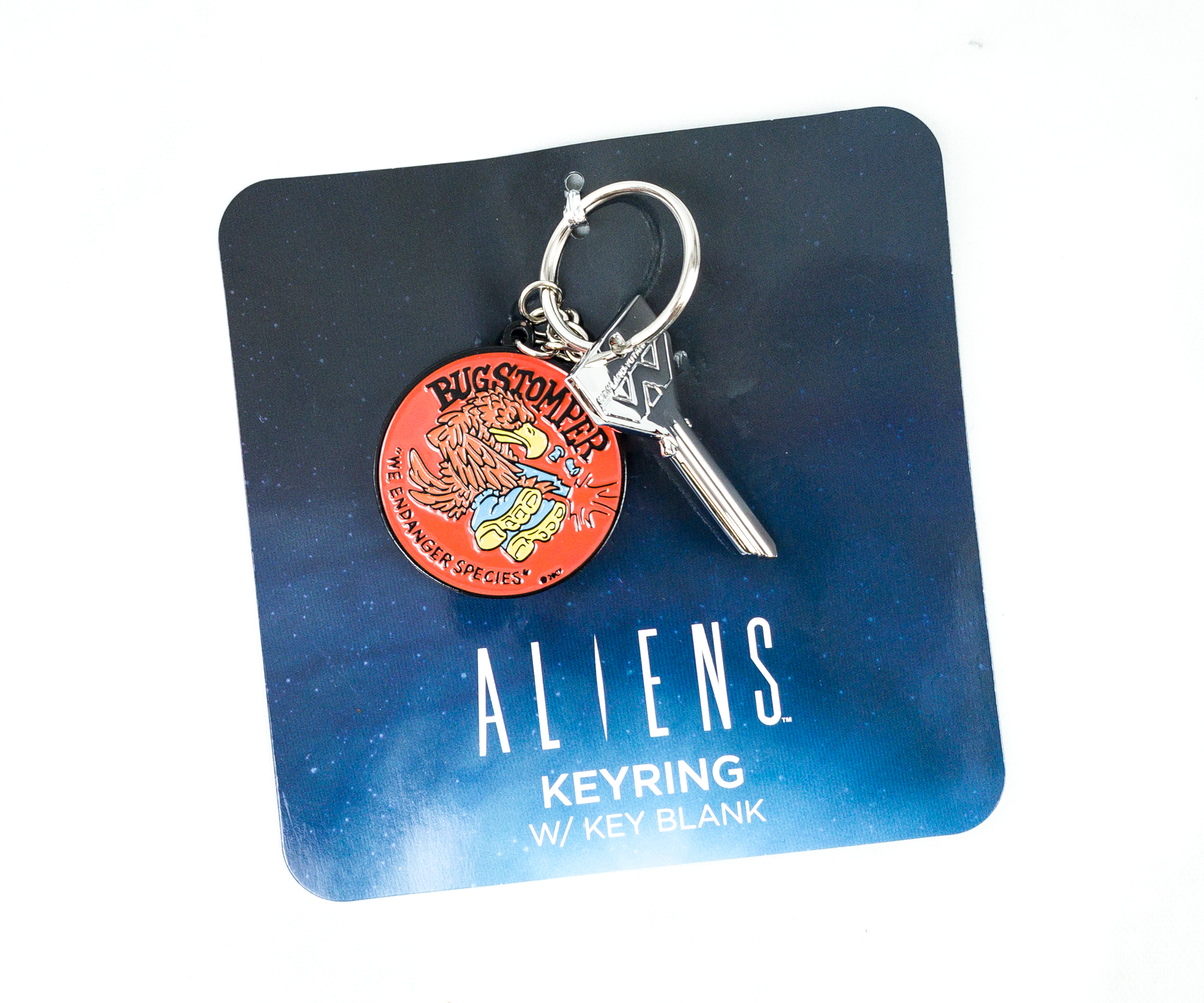 Aliens Keyring. This exclusive keyring is inspired by the movie Aliens! It comes with a blank key which you can customize so that it may fit your lock or doorknob.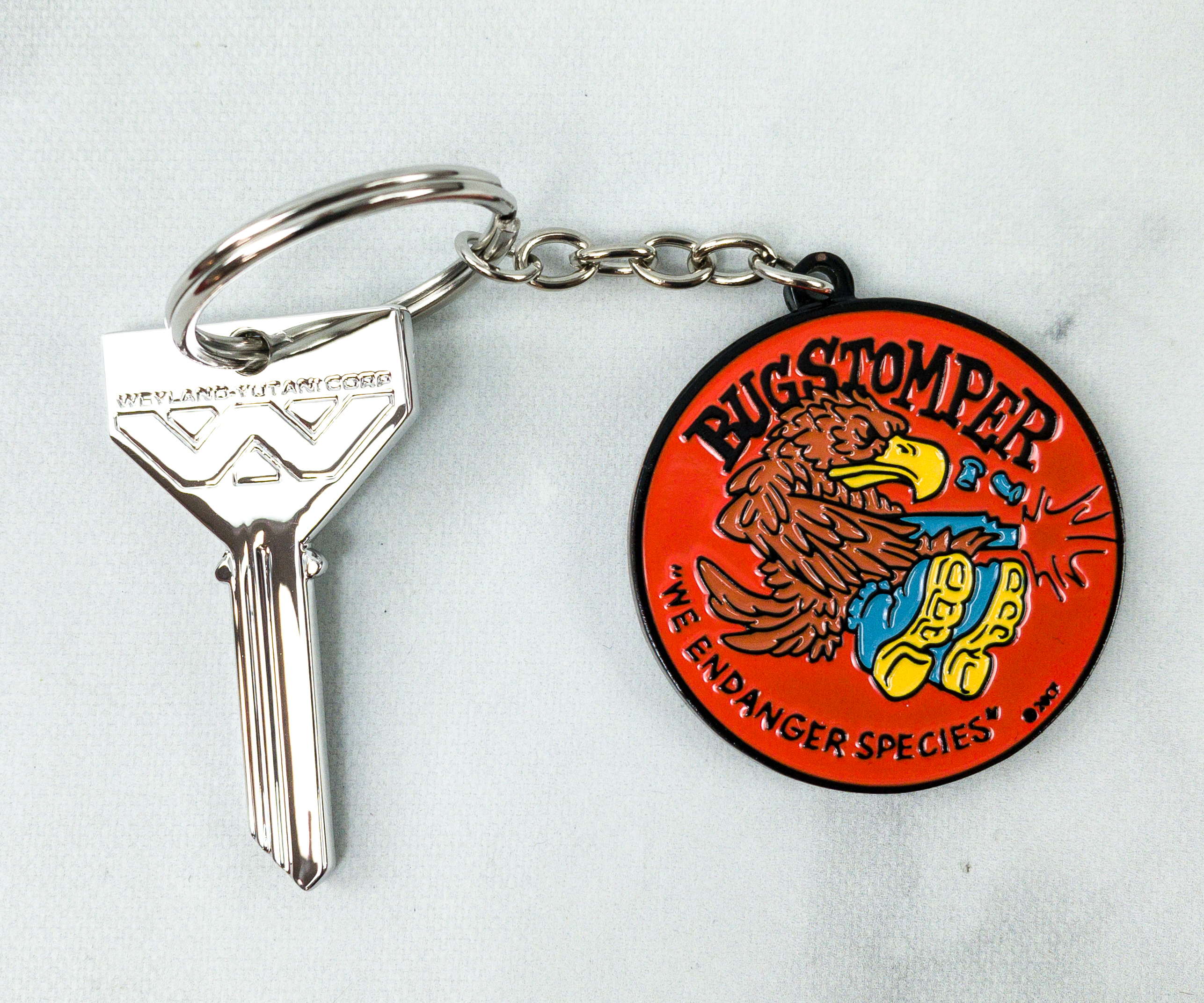 The keyring features the logo of the famous Bug Stomper! It's a UD-4L Cheyenne Dropship used by the Marines to deploy ground forces to the Hadley's Hope colony. During the deployment of troupes, this ship was infiltrated by a Xenomorph warrior and was destroyed completely by its crash landing!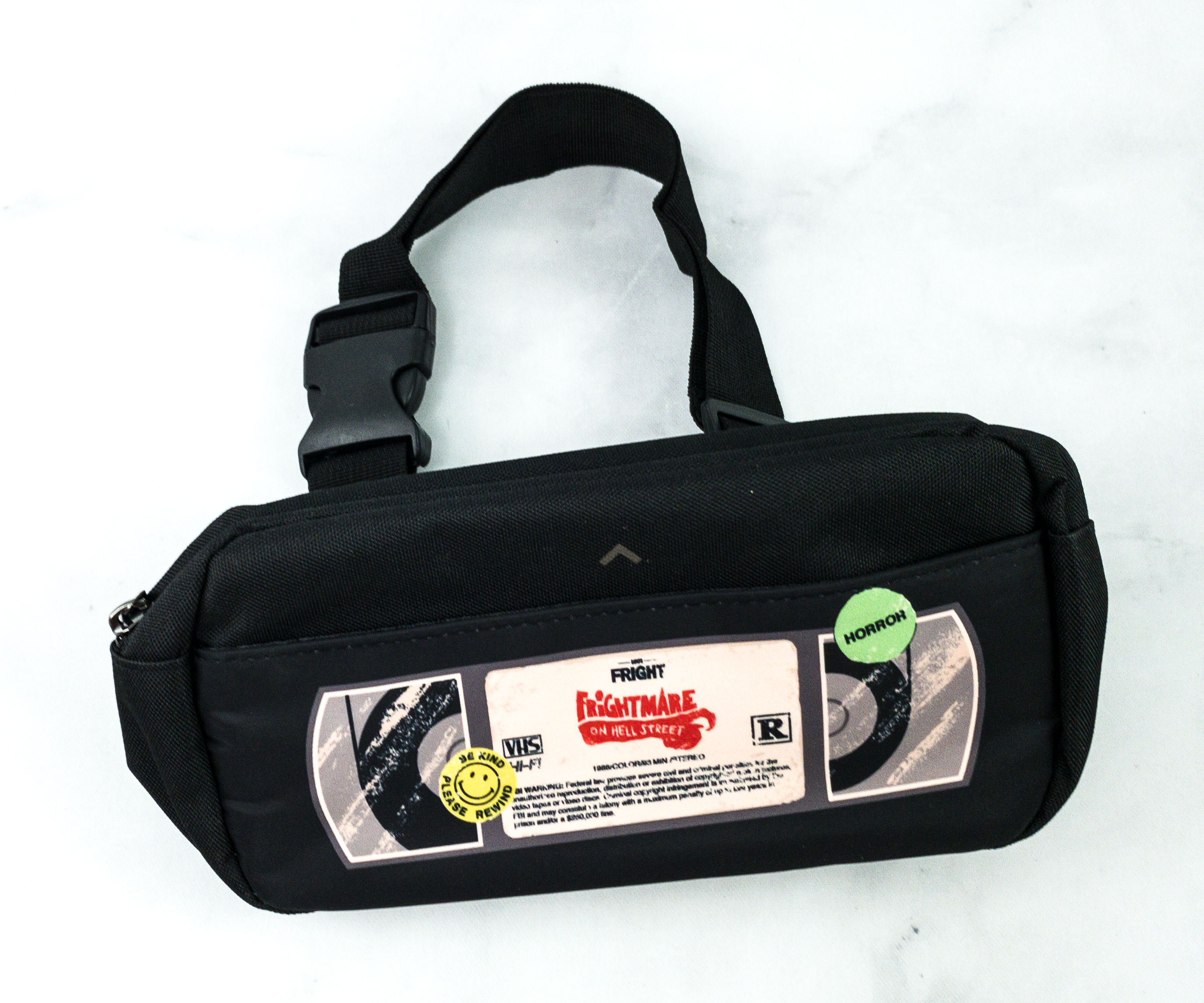 VHS Belt Bag. It's a VHS-themed, black belt bag made from premium-quality woven nylon with a lining and zipper closure.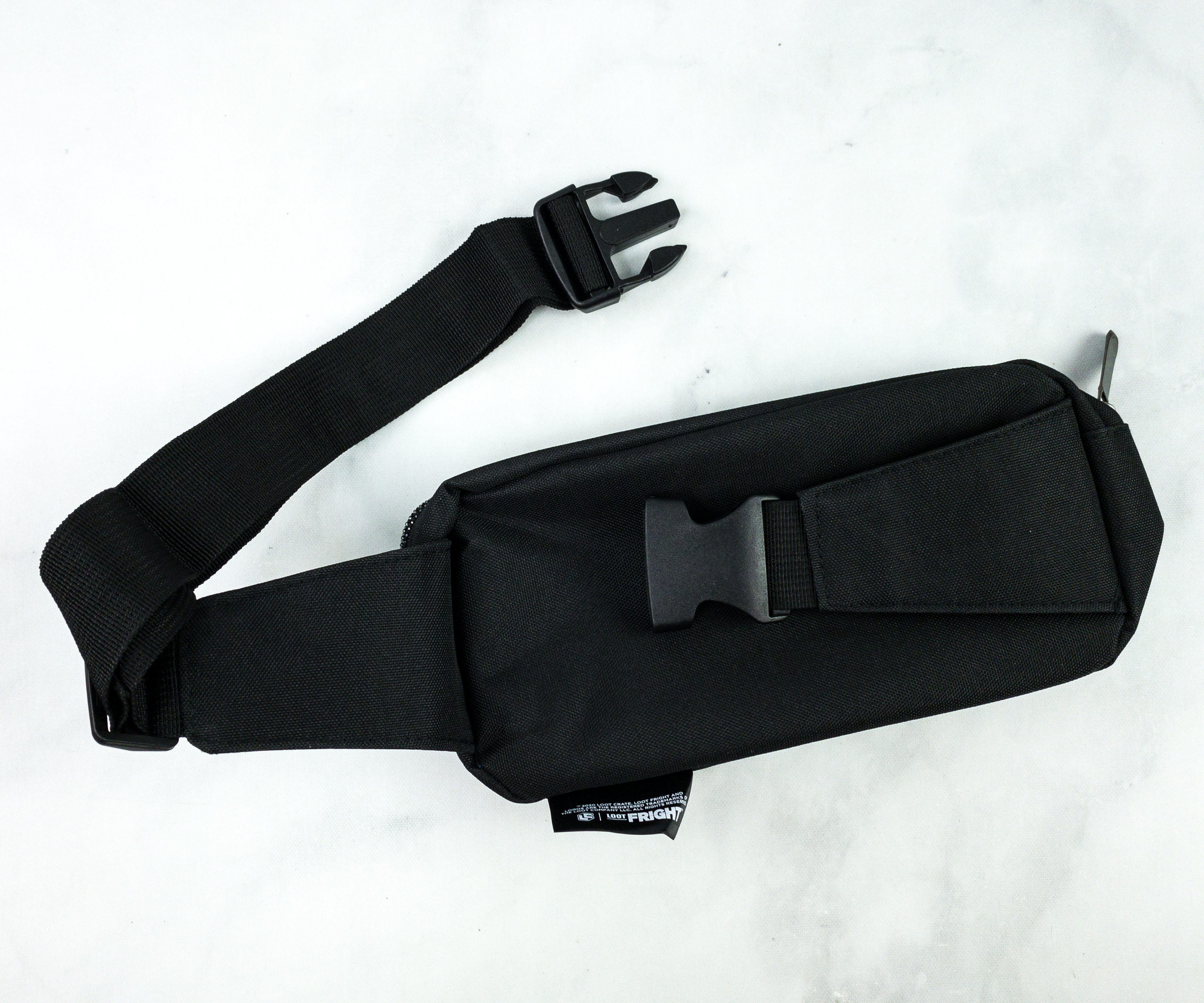 This bag features an adjustable black belt webbing strap with hard plastic fastening clip locks.
The film featured on it is Frightmare on Hell Street! It's an old American horror film that features a group of drama students who decided to kidnap the corpse of a horror movie star and accidentally released ancient black magic that eventually doomed them!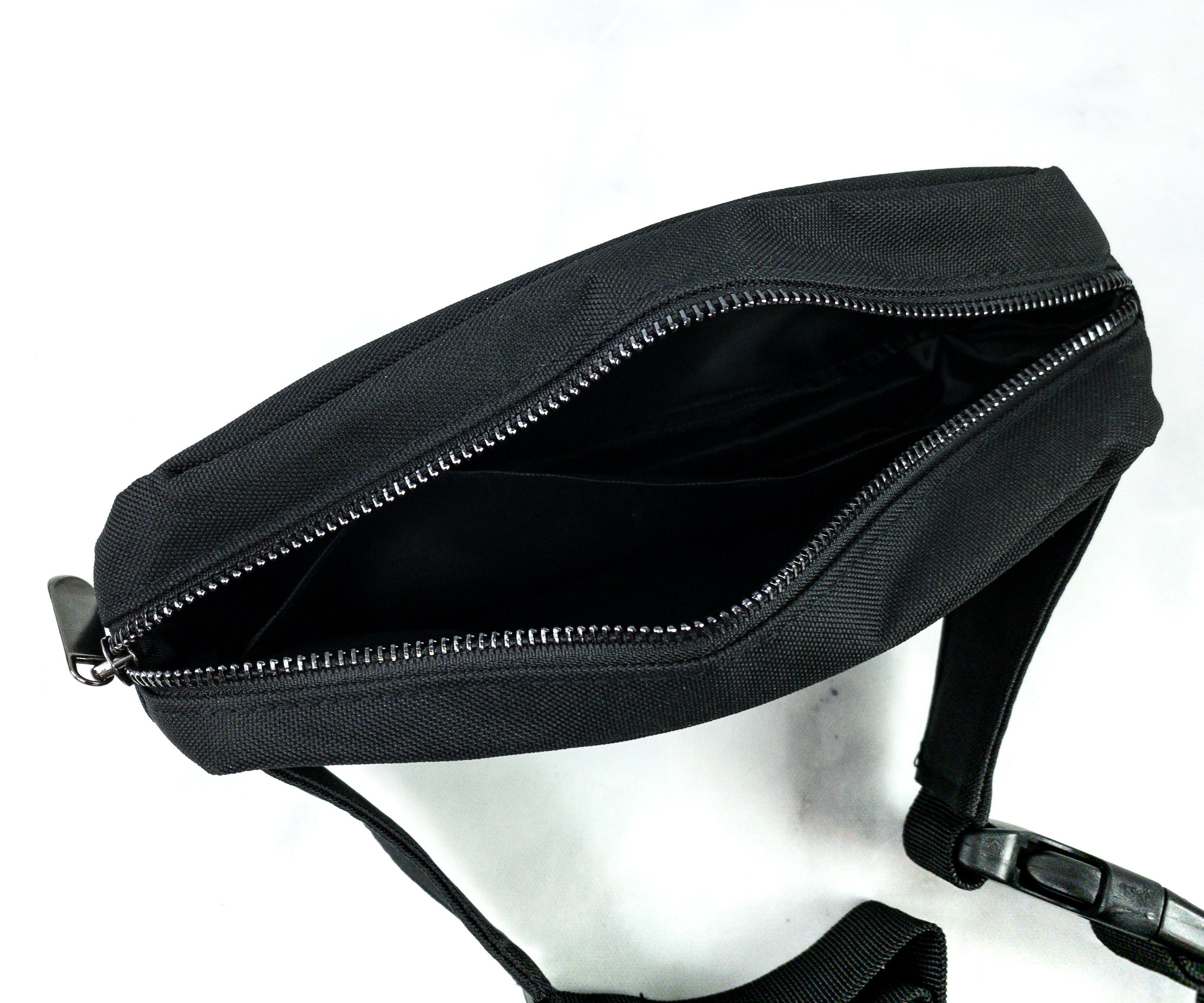 The interior of the bag is pretty spacious. It can accommodate a variety of essentials such as gadgets, accessories, and more. It also features one large internal pocket where you can put some of your small items.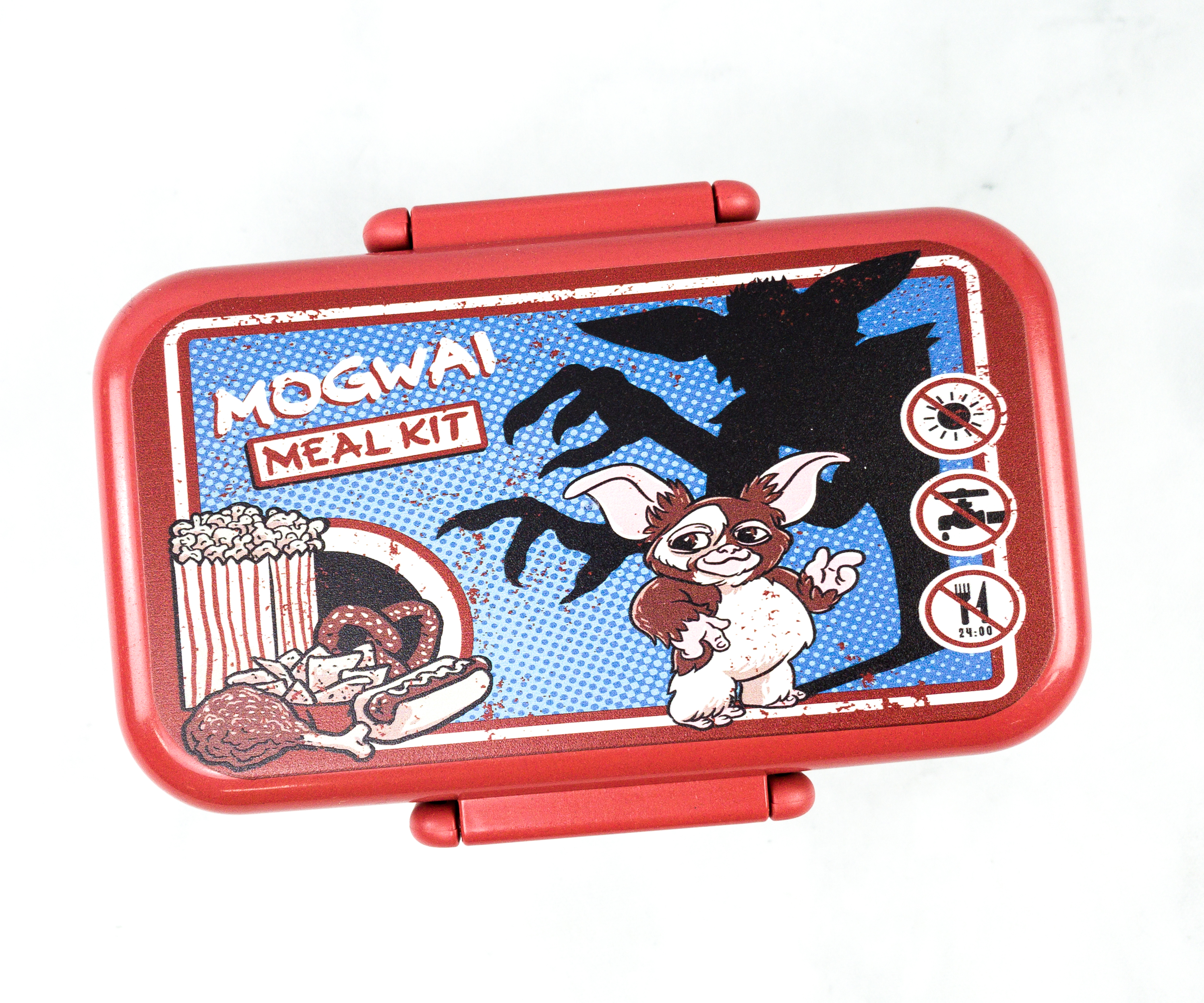 Gremlins Bento Box. It's a bento box made from high-quality, durable plastic materials, showcasing our favorite Mogwai on top – Gizmo!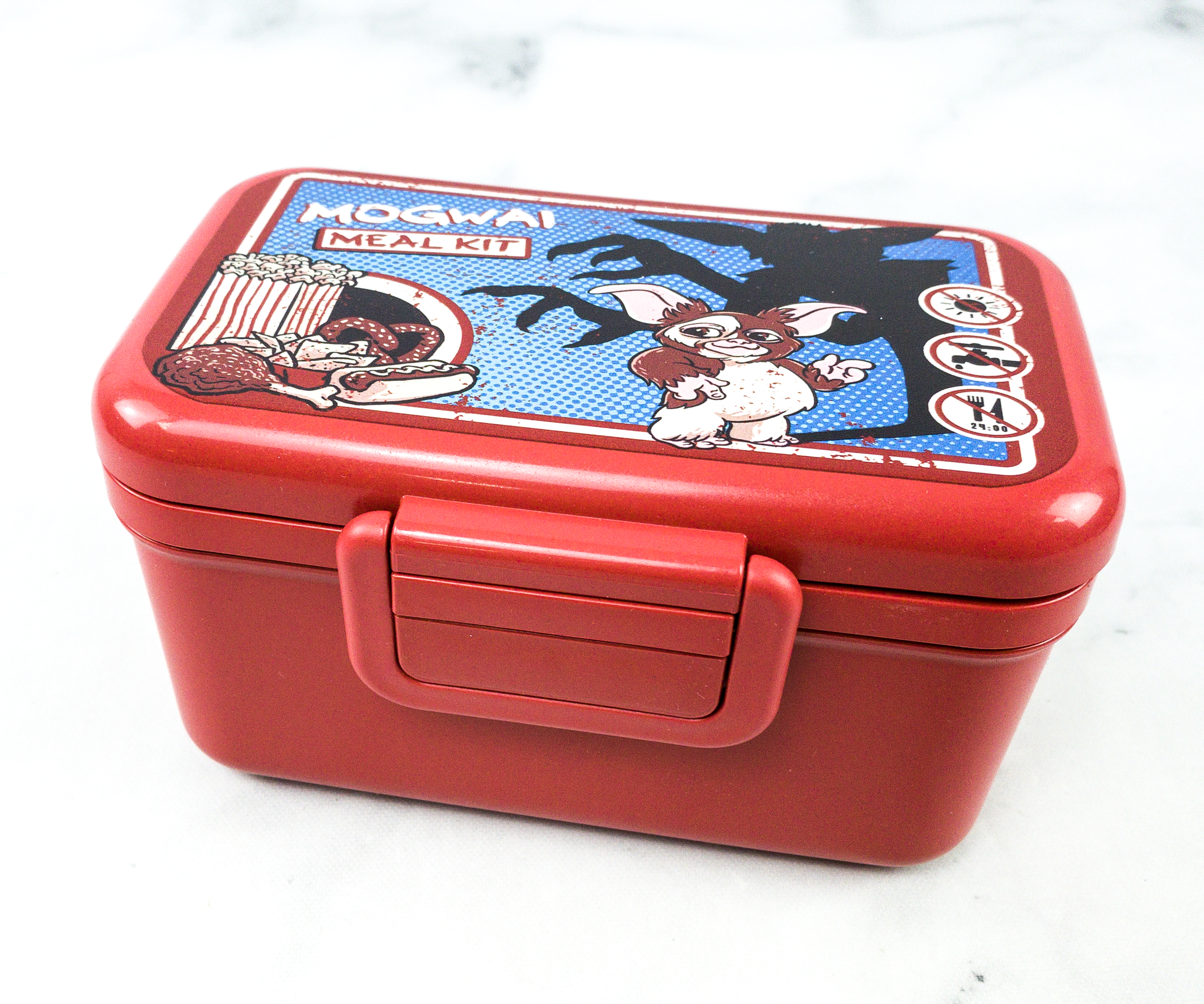 It has a locking system that will keep your meals fresh and secured all the time.
It's a 3-part meal kit with a deep base, 2 compartment upper base, and rubber lining top covering. All of them are red!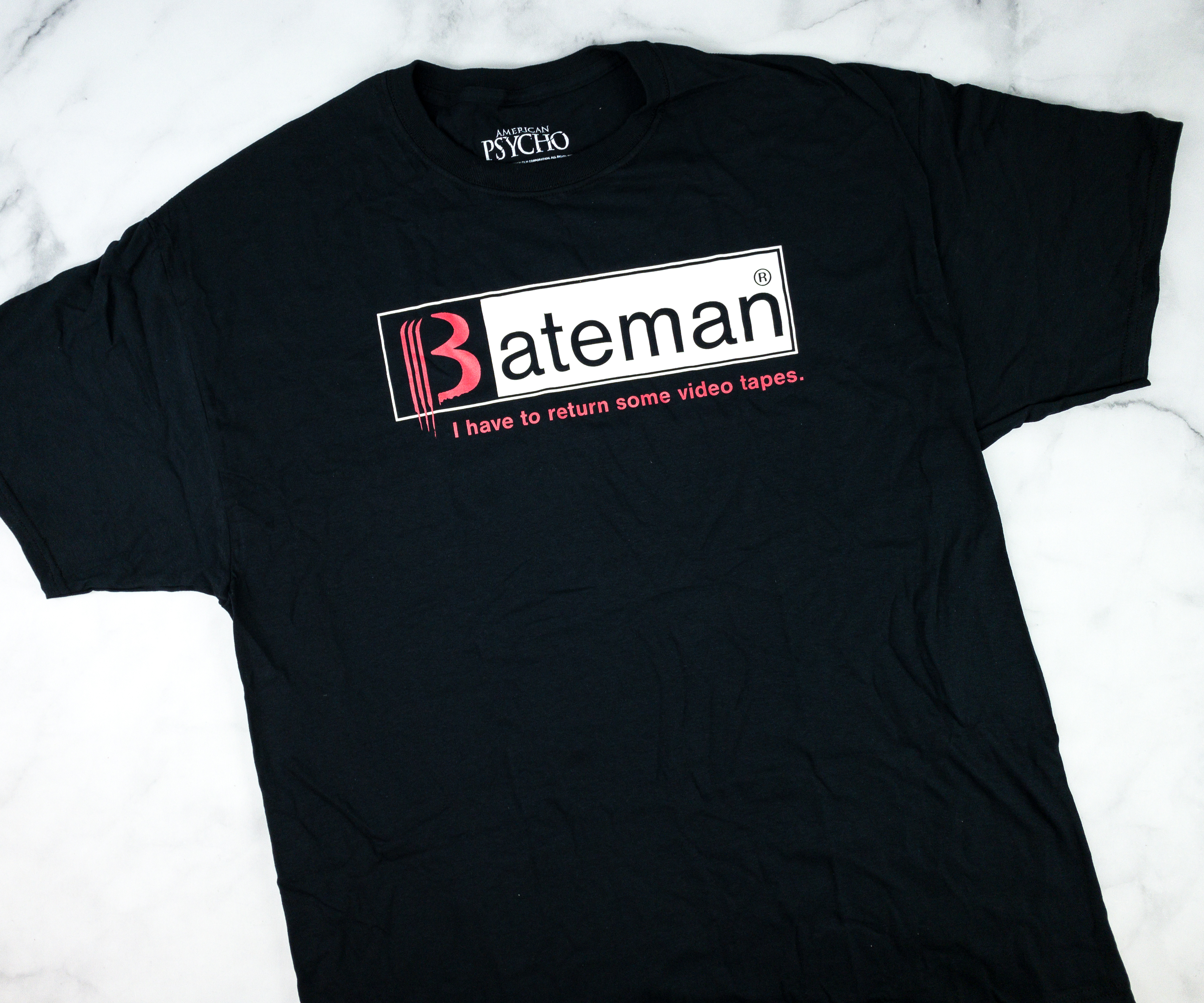 American Psycho T-Shirt. This month's exclusive Loot Fright graphic shirt is from American Psycho! It's a black, round-neck tee, made from soft, premium-quality cotton fabric!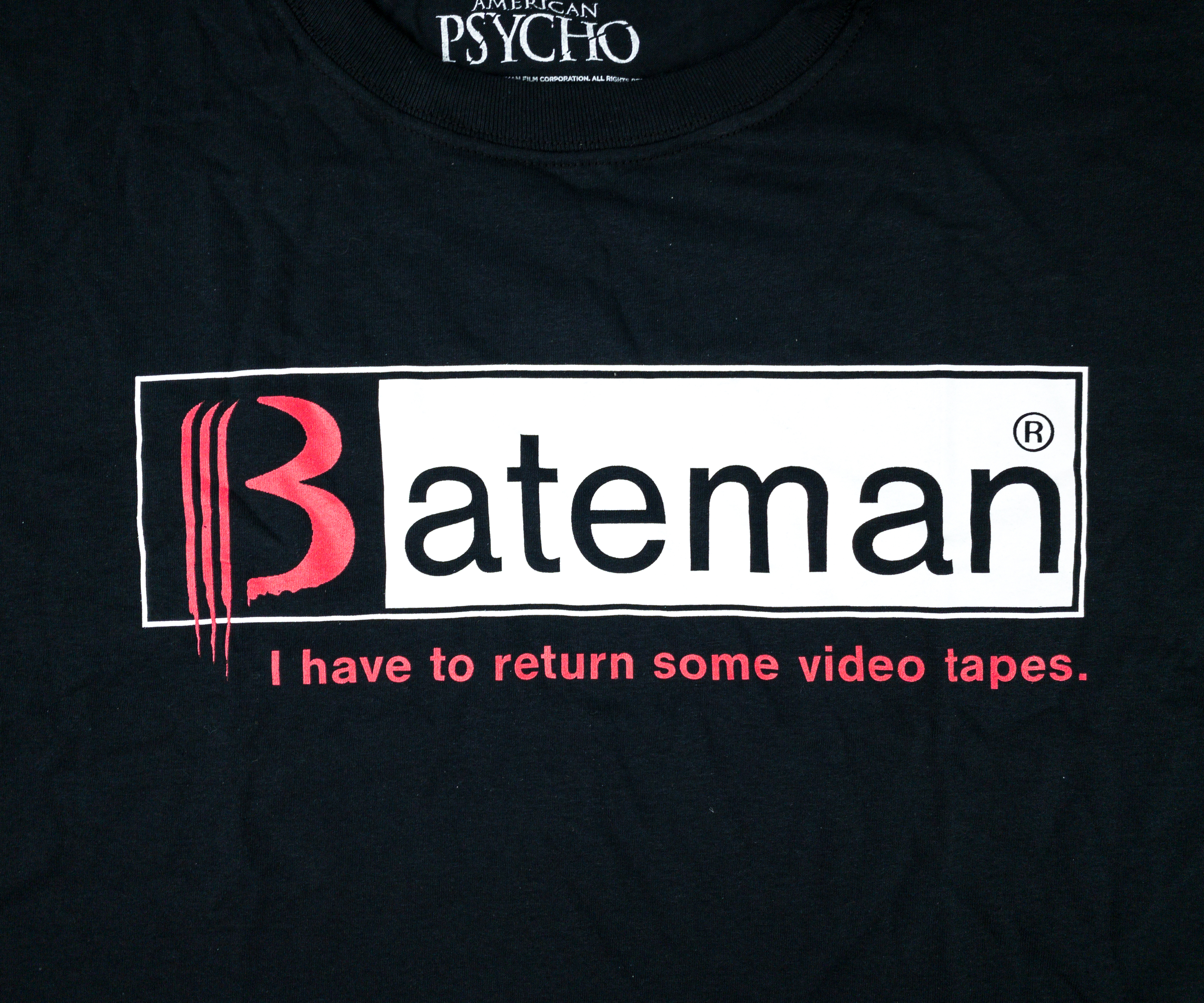 The shirt's design features the name of the famous American Psycho killer, Patrick Bateman, and printed under his name is his fave tag line whenever he is try to evade some question thrown to him, "I have to return some video tapes".
If you love to collect a variety of exclusive, limited-edition creepy merchandise, Loot Fright is definitely the perfect box for you! This box from the Loot Crate family curates a mixture of well-designed, horror-themed items in each of their box. They also feature the most popular horror movies and series such as the American Psycho and the Gremlins! I definitely love all the items we got this month, especially the shirt and the super cute VHS-themed belt bag. I'm definitely looking forward to the next box filled with horror-themed items!
What do you think of Loot Fright?