Cairn is a monthly subscription box for those who love spending time in the outdoors. Each month, you can expect to receive 3-6 cool products that will help you enjoy your time in the outdoors even more. Subscriptions cost $29.99 each month, but the cost goes down with longer subscriptions. Shipping is free for US subscribers and $5 to Canada.
Cairn promises that the total retail value of the items in each box will exceed $50, with a mix of gear, apparel, food, skin care, and emergency tools. If you complete the subscriber profile, the box will be curated to best match your outdoor lifestyle. As such, most months will see a variation of boxes, while there may be some months when everyone will get the same thing.
DEALS: Get your first Cairn Collection for just $1 when you sign up for 6+ month subscription! Use this link and the coupon code DOLLAR at checkout. End 9/30.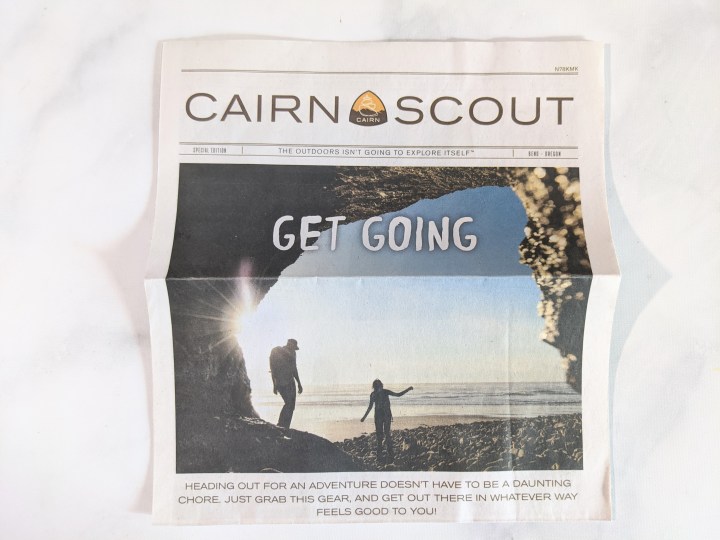 Every month, you receive a newsletter with some information and discount codes to the products included in this month's collection. This month's theme is Get Going and this collection was curated for a grab and go!
We get full information about the items included in the box.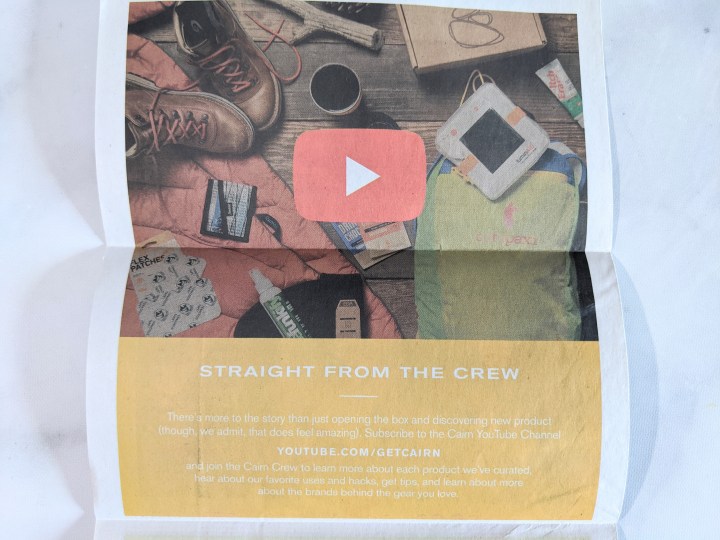 There's also a link to Cairn's Youtube channel to learn more about each product has well as favorite uses, hacks and tips.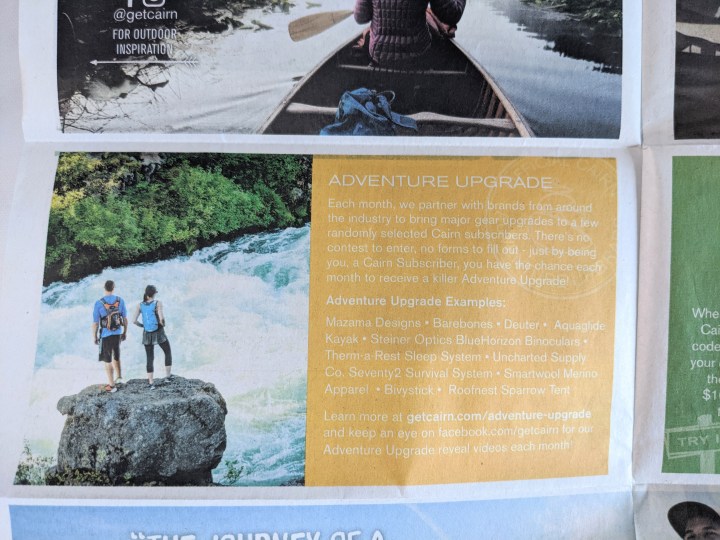 Every month, some lucky Cairn subscribers will be randomly selected to win an upgrade. All you have to do is being a Cairn Subscriber!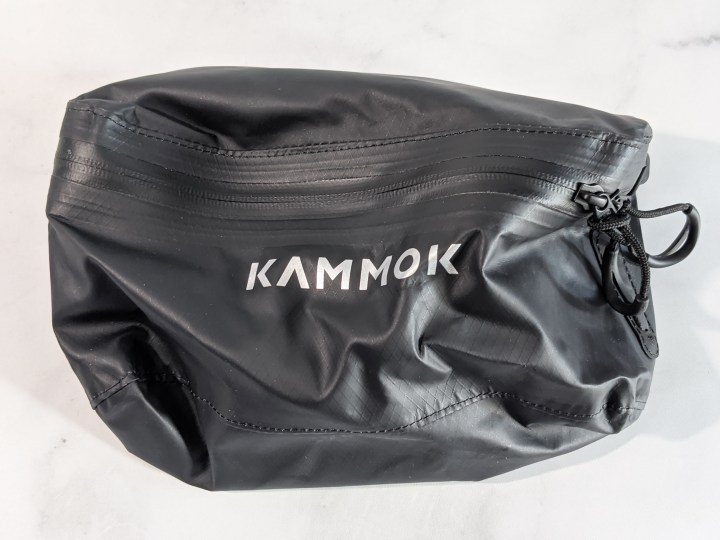 Kammok Burro Hip Pack. This fanny pack is lightweight, waterproof with aquaguard zippers, and the fabric is abrasion-resistant.
There's a hidden pocket at the back that can keep your phone or small item secured.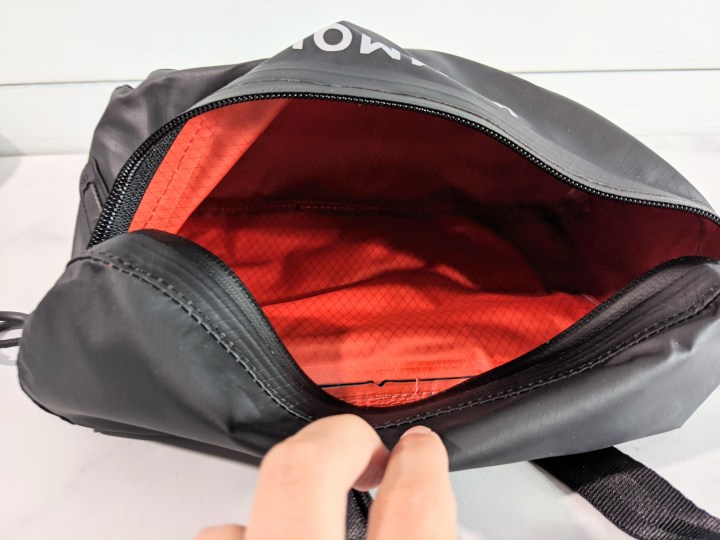 Both compartements have a bright contrasting color to make it easier to find your stuff, like your black wallet. The main compartement is quite roomy. The information says that the strap is removable, but it isn't on the one I've received.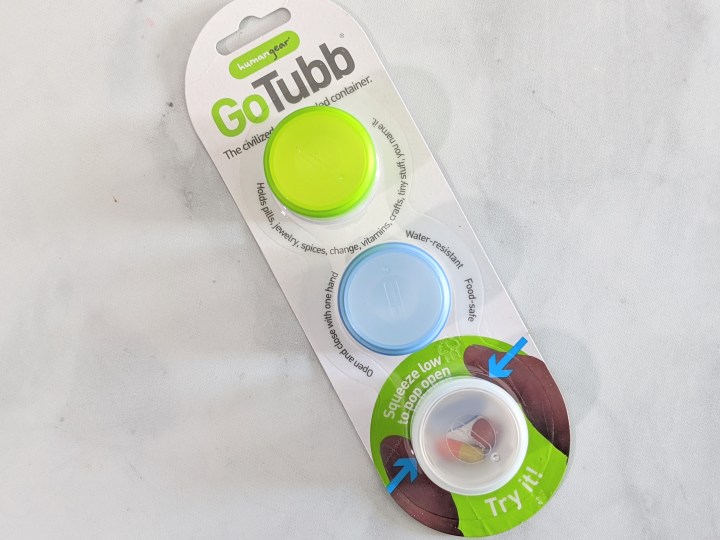 Humangeat GoTubb 3-pack. These little container can be opened and closed with only one hand! .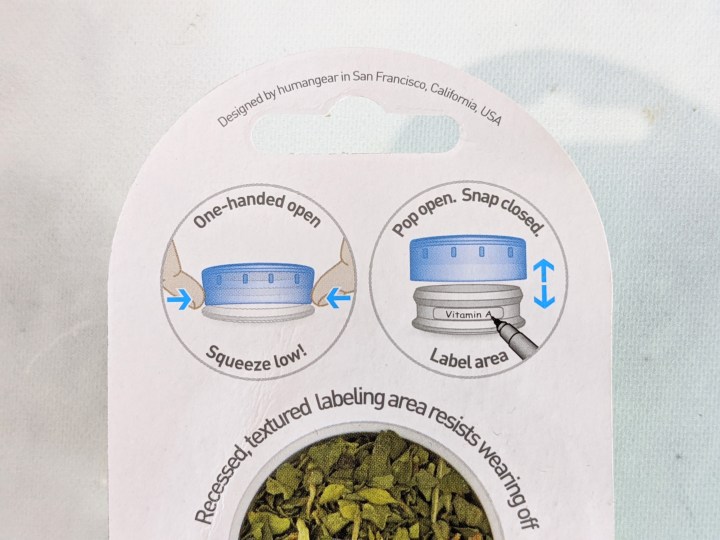 All you have to do is to squeeze the top.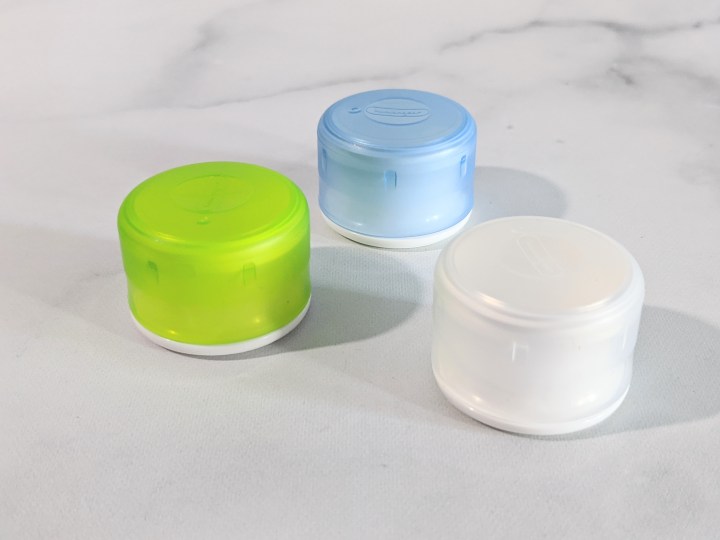 The containers come in three colors. You can use them to keep little jewelry, pills, change and other small items. They are water-resistant, but are not made to hold liquids.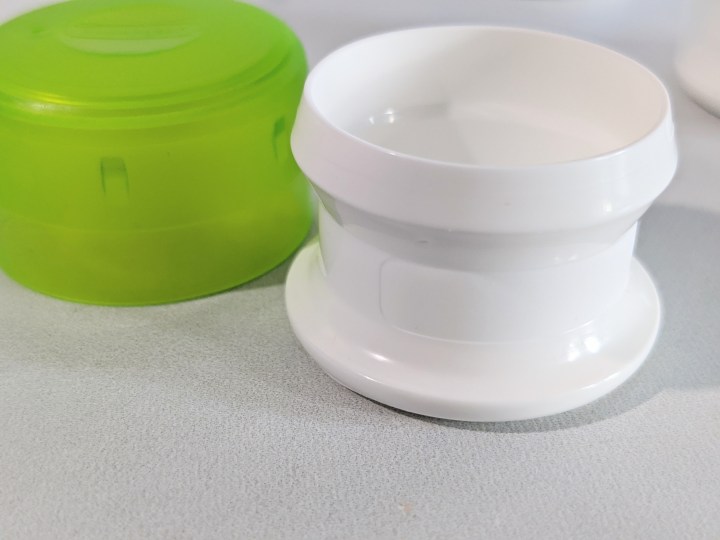 The side has a label area that can be seen through the lid.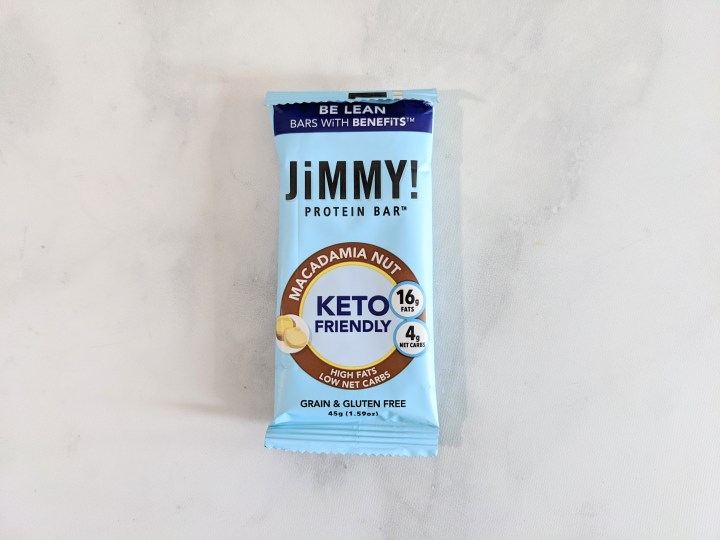 Jimmy! Protein Bar – Macadamia Nut. This Keto Friendly bar (only 4g of NET carbs as it contains 17g of carbs and 12g of fiber) is grain and gluten free. It's made with peanuts, macadamia nuts, whey protein, peanut butter, dark chocoalte, almonds and isomaltooligosaccharide (IMO).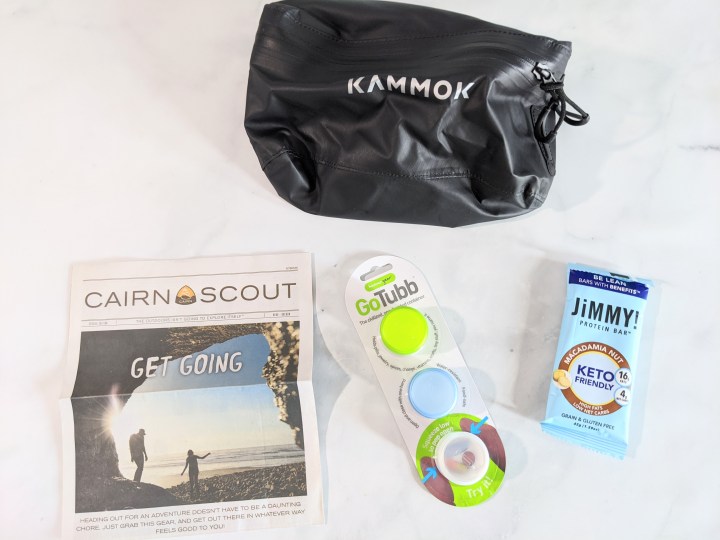 This was a fun little box that really lean into the "Get Going" grab and go theme. The fanny pack is roomy and we like that both the fabric and the zippers are water proof. Little containers like the GoTubb are always convinient to carry small items around and it's nice that they are so easy to open. Overall, a simple yet convinient box.
What did you think of this month's Cairn box?