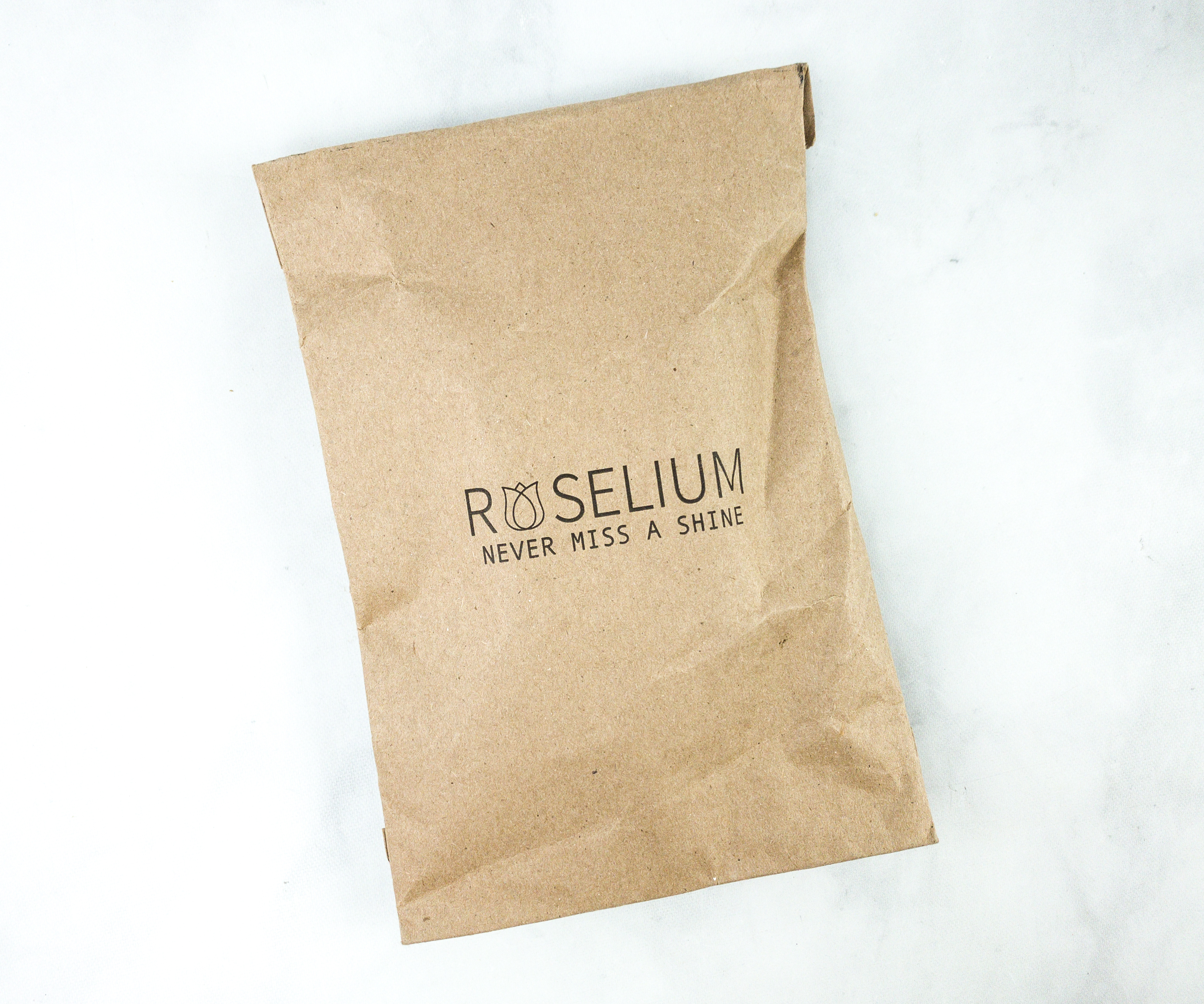 Roselium is a monthly jewelry subscription that features a new local brand every month. For $19.99 every month, all the jewelry you received is yours to keep. They offer free shipping and returns, as well as a discount to their online store!
DEAL: Get 50% off first month. Use coupon code HELLOSHINE.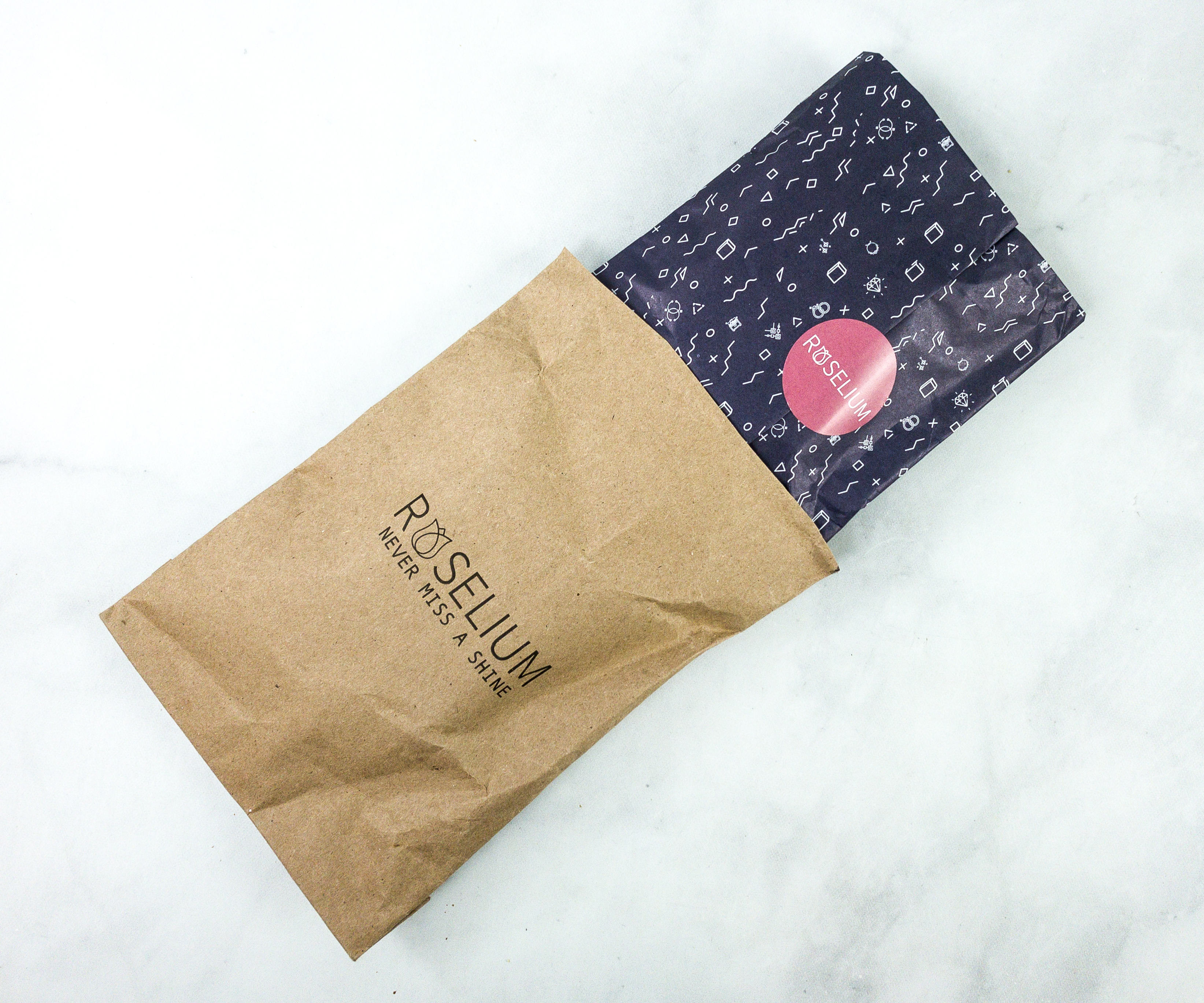 The items were packed in a brown paper envelope.
Inside, the item is nestled in a wrapping paper, sealed by a Roselium sticker.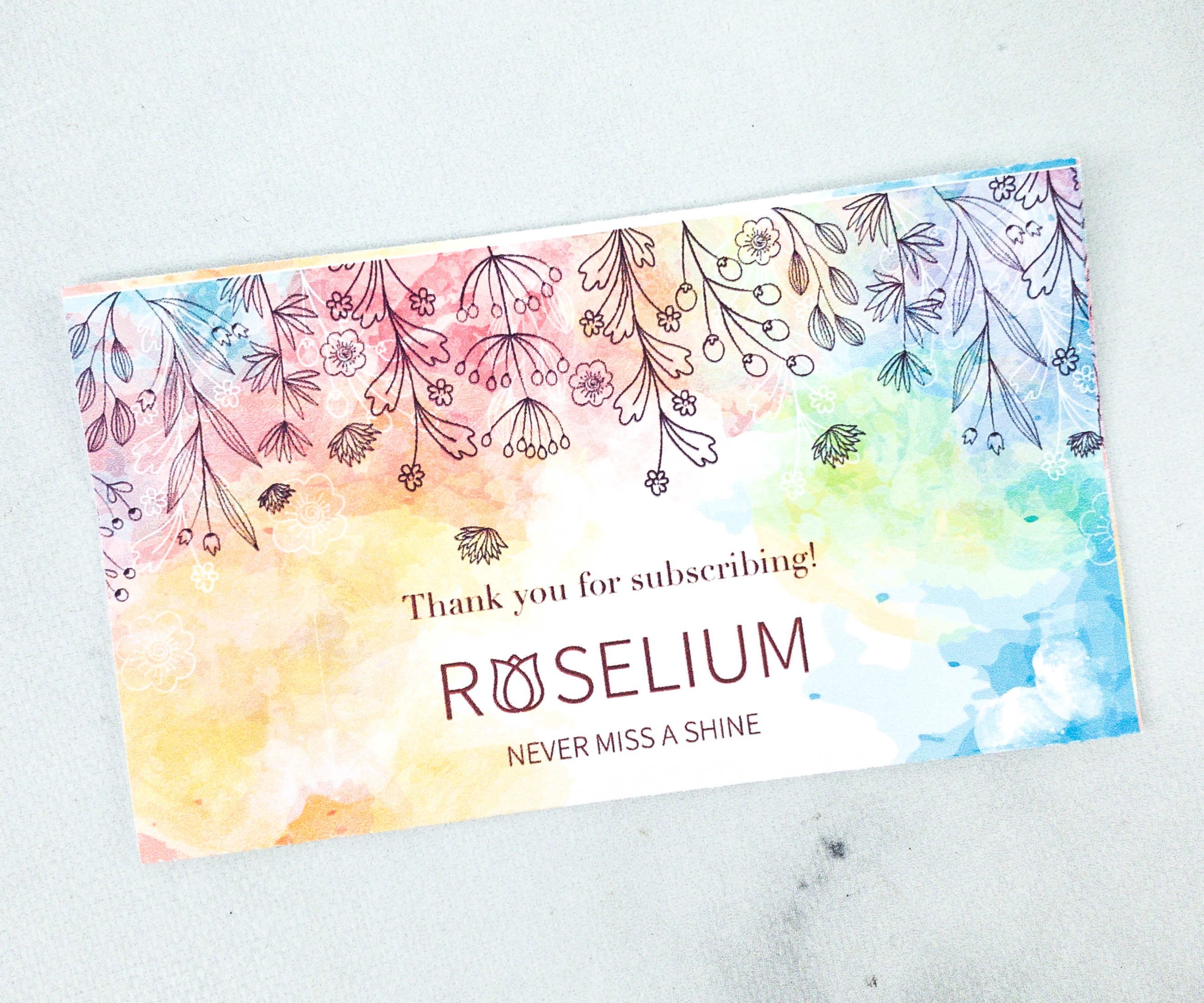 The package also includes a colorful card with a thank you message.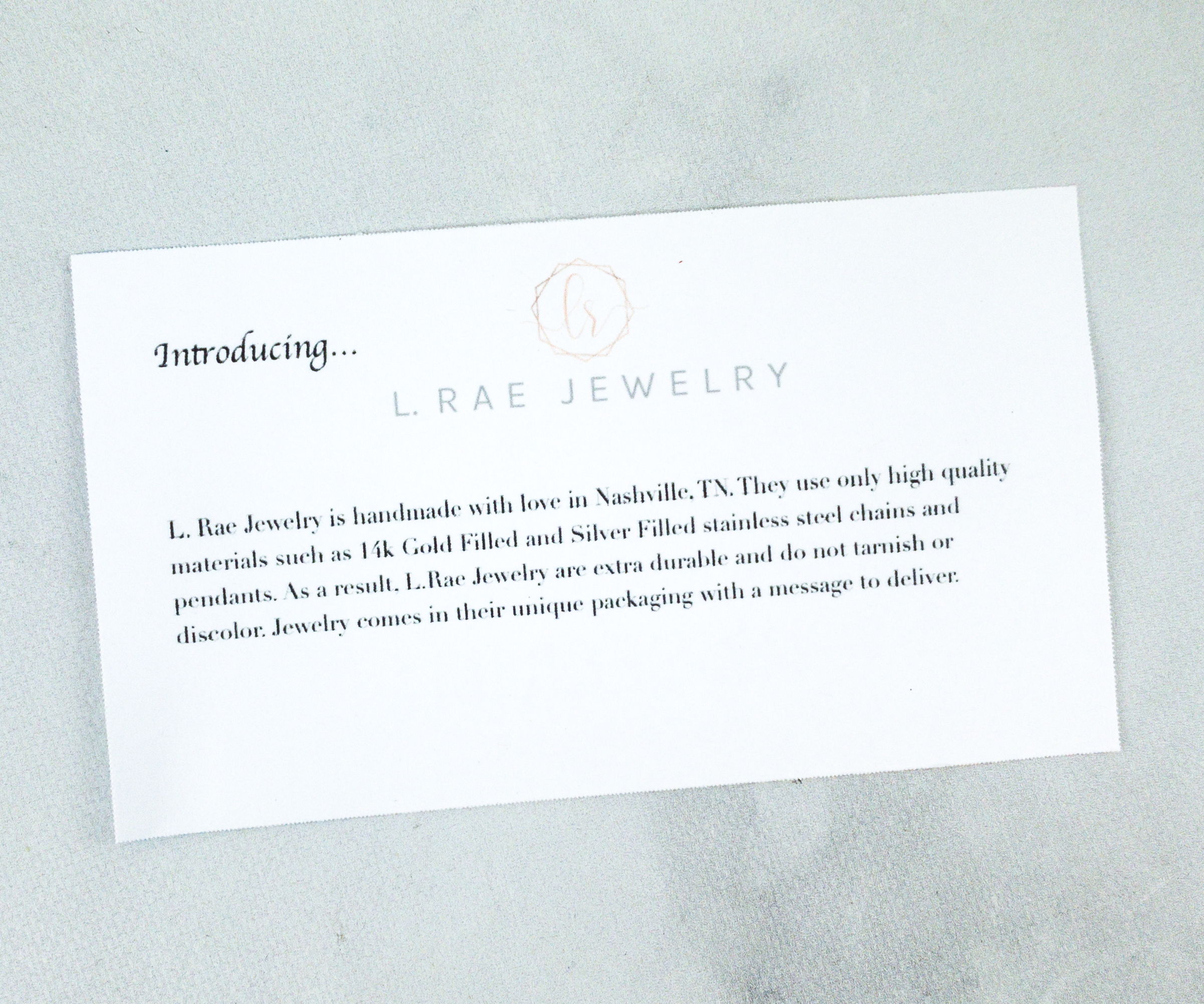 At the back is an introduction to this month's featured jeweller, L. RAE JEWELY.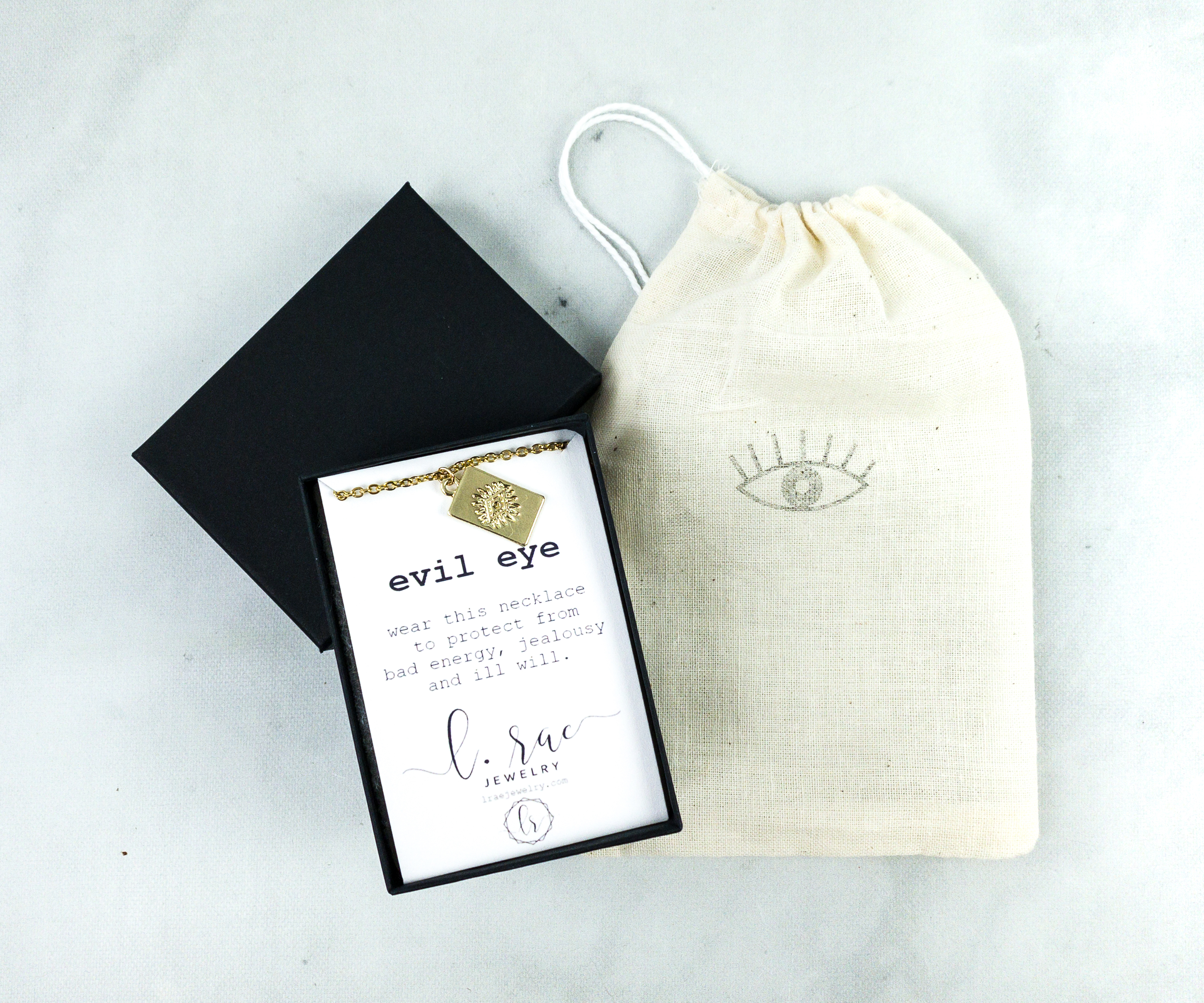 The jewelry is inside a box. It has a card that tells us that this piece will protect us from bad energy, jealousy, and ill will.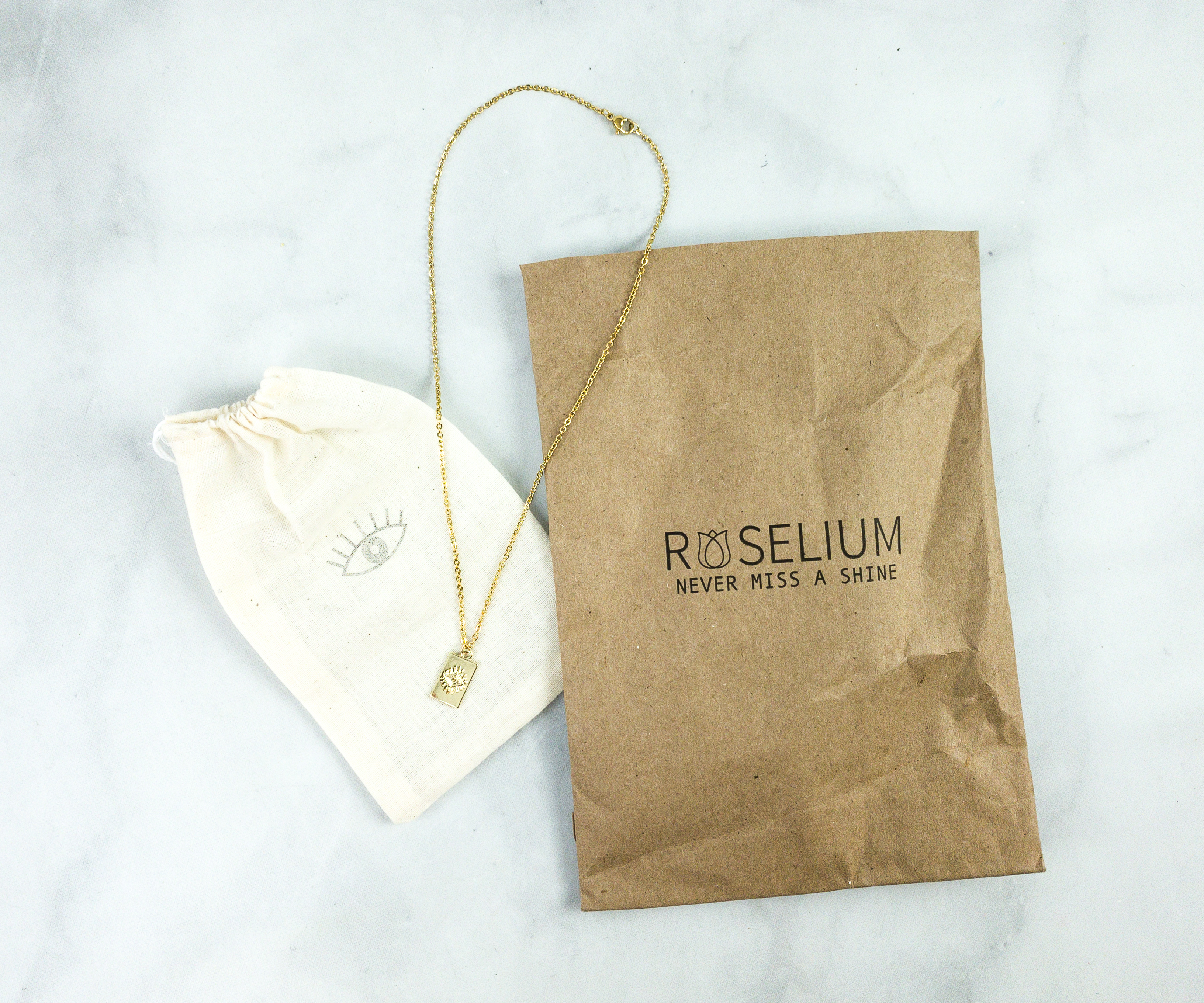 Everything in my pack!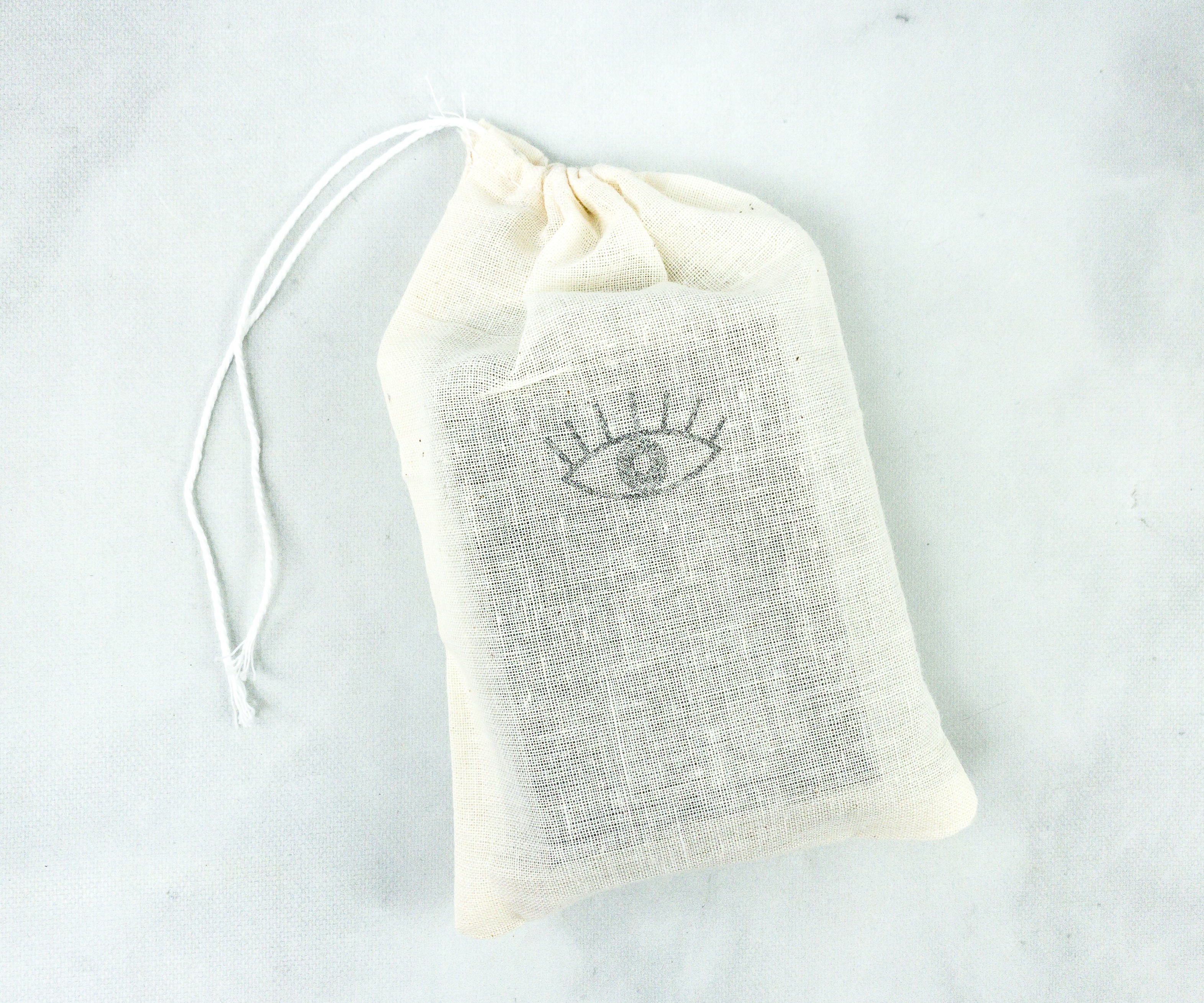 Although the packaging is simple, there are many layers so the item is well-protected. Aside from the box, the necklace was even enclosed in a drawstring pouch with an evil eye design stamped onto it.
L. Rae Jewelry Necklace. I like how dainty this piece is. I can wear it with practically anything, even on a daily basis! The chain's length is just right to wear it loosely around my neck.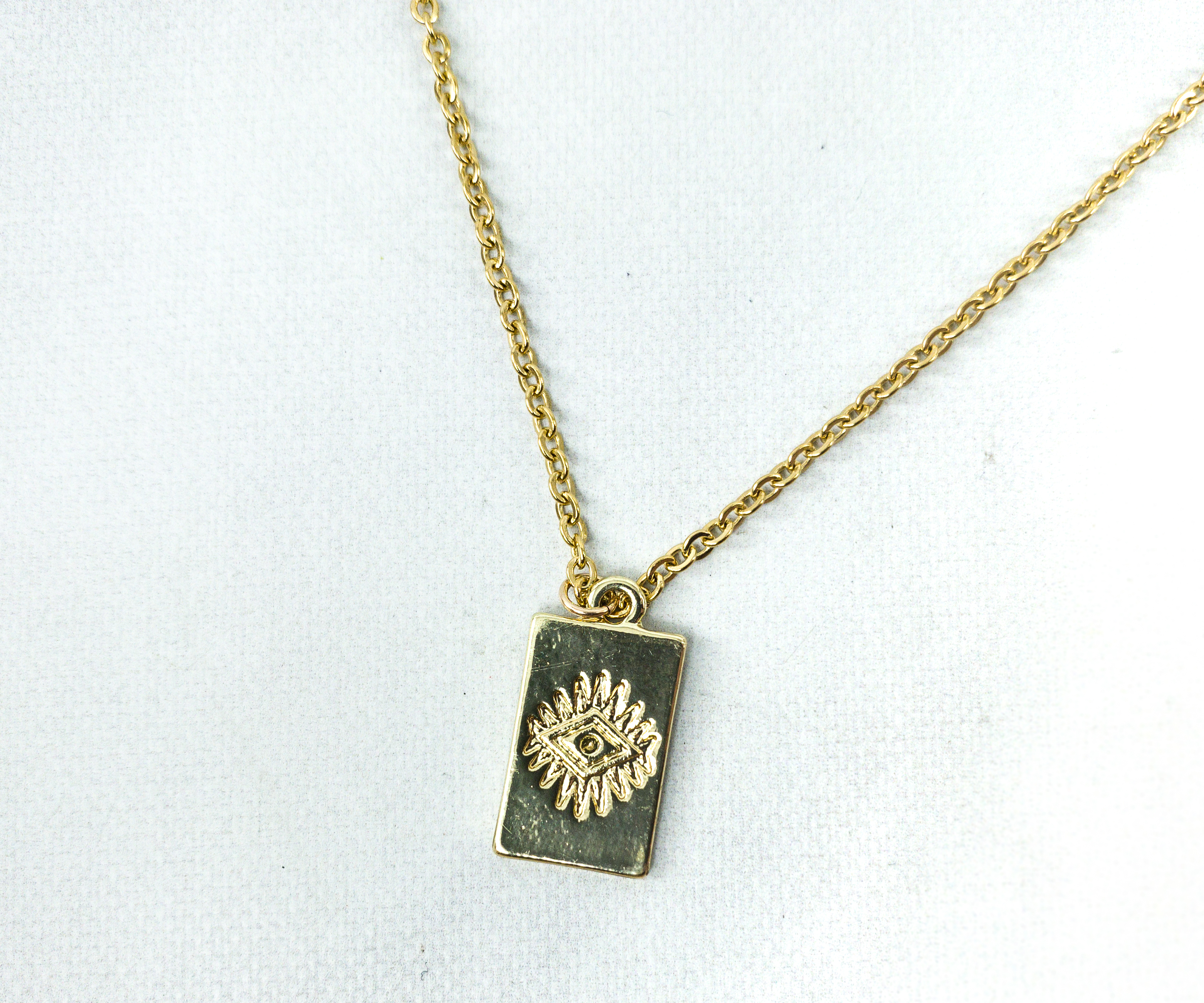 The detailing of this piece is intricate. The evil eye is believed to protect the wearer from misfortune. It's a way to ward off people's ill will so I think it's a great piece to have in my collection.
Roselium offers beautiful and unique jewelry from local brands. They have amazing pieces that go well with my daily outfits and work attire. The featured jewelry this month is special because it's not only an accessory, the design is also believed to help ward off negative vibes! If you love jazzing up your everyday look, this subscription is a great way to get the latest and trendiest accessories!
What do you think of Roselium?