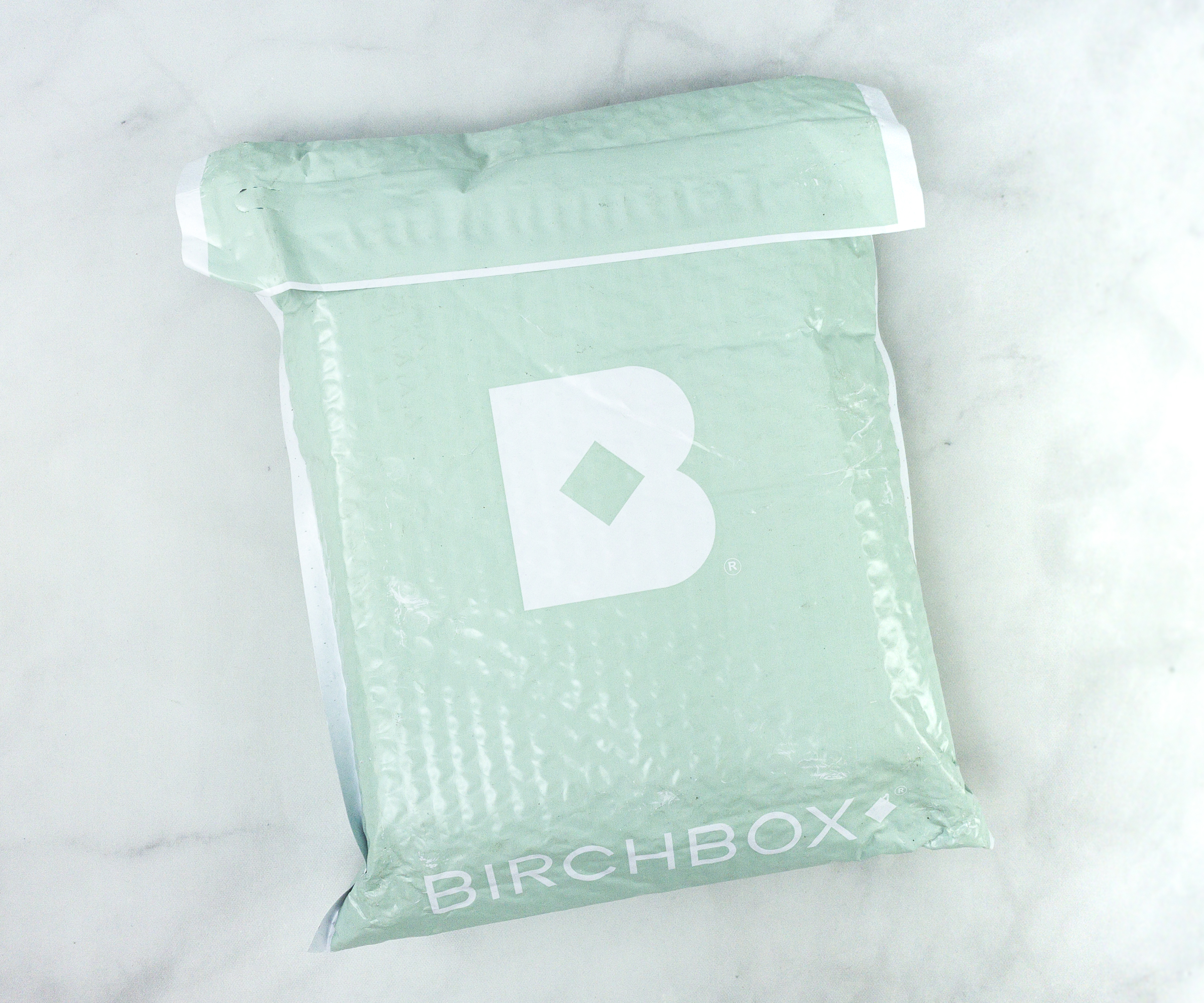 Birchbox Grooming is a monthly grooming and lifestyle subscription for men. In every shipment, you'll receive 3-4 sample items that are smaller versions of what you can order from the Birchbox site. There are two versions – Birchbox Grooming Plus for $20 per month that includes a full-size lifestyle item, or regular Birchbox Grooming for $10 per month with no lifestyle item.
This is a review of the Birchbox Grooming Plus $20 per month box.
DEAL: For a limited time when you subscribe to Birchbox Grooming use one of the codes to score a freebie!
Birchbox has always been about the samples, so if you are a stickler for calculating in-box value, you'll have to do some math to figure the per ounce value. The cards show the price for the full-size version of the included items — they are available on the Birchbox site. You can see your box at birchbox.com/mybox.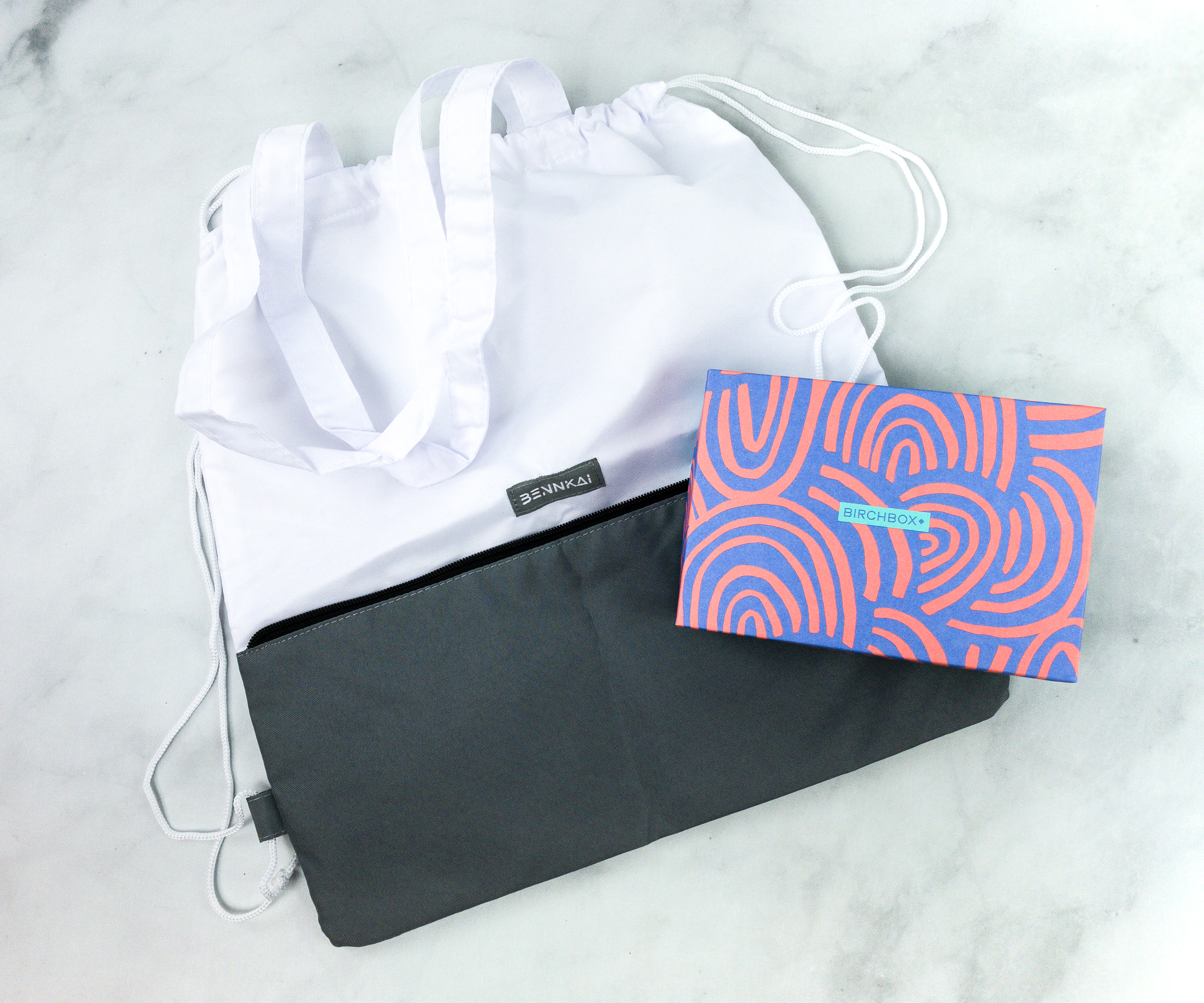 The lifestyle item usually doesn't fit in the box.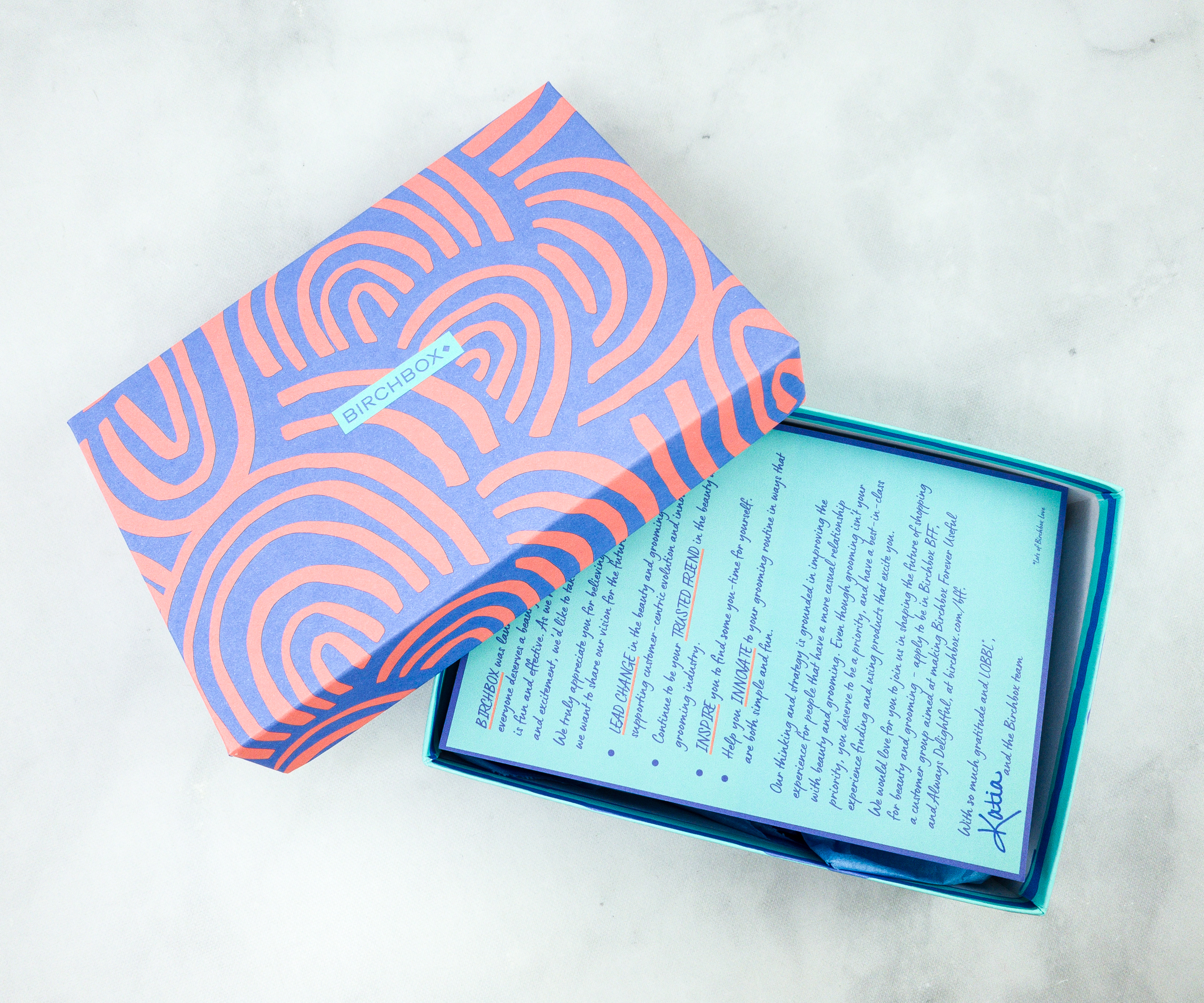 Upon opening the main box, we were greeted with a card.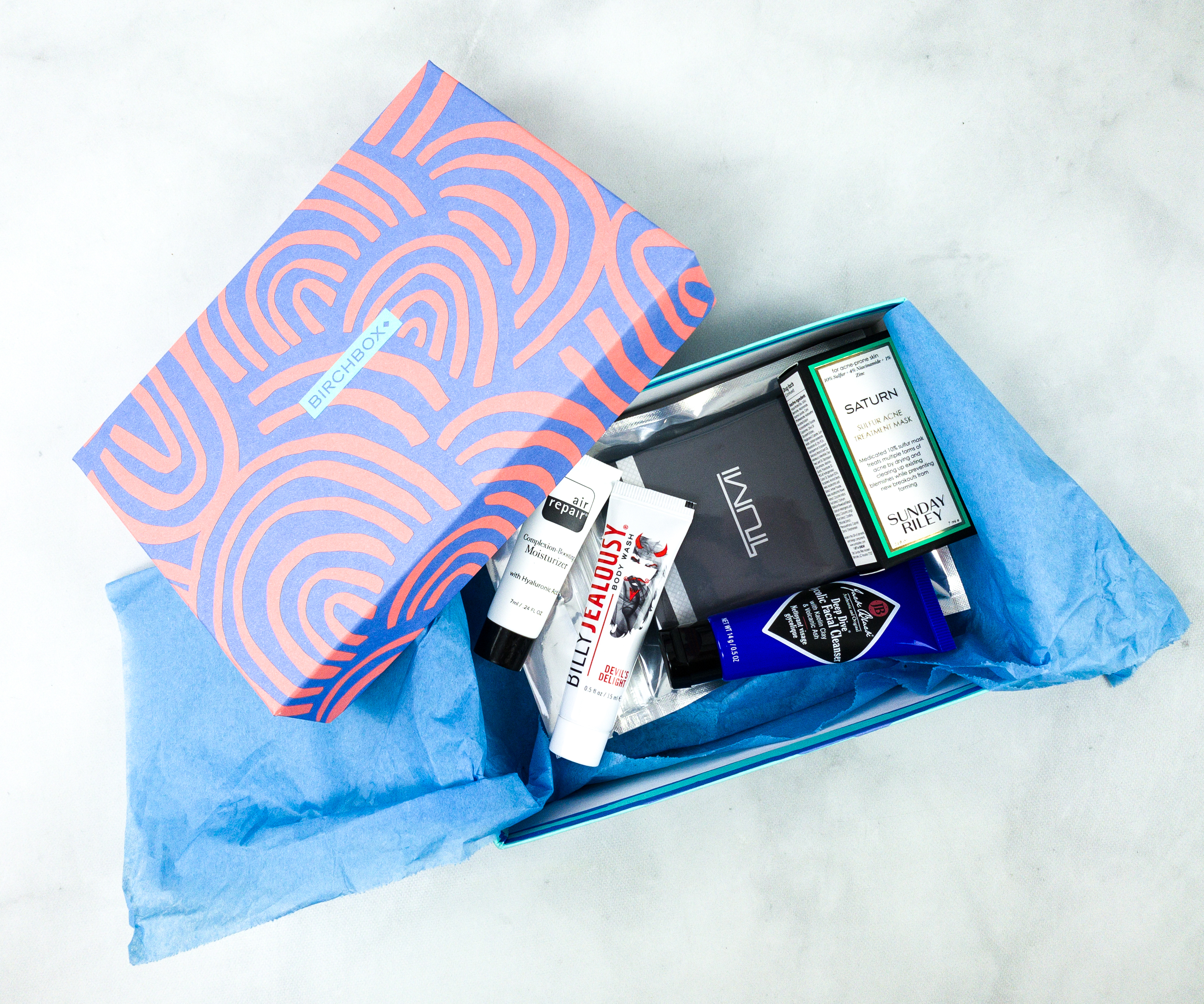 There are no other packaging materials but everything arrived in great condition.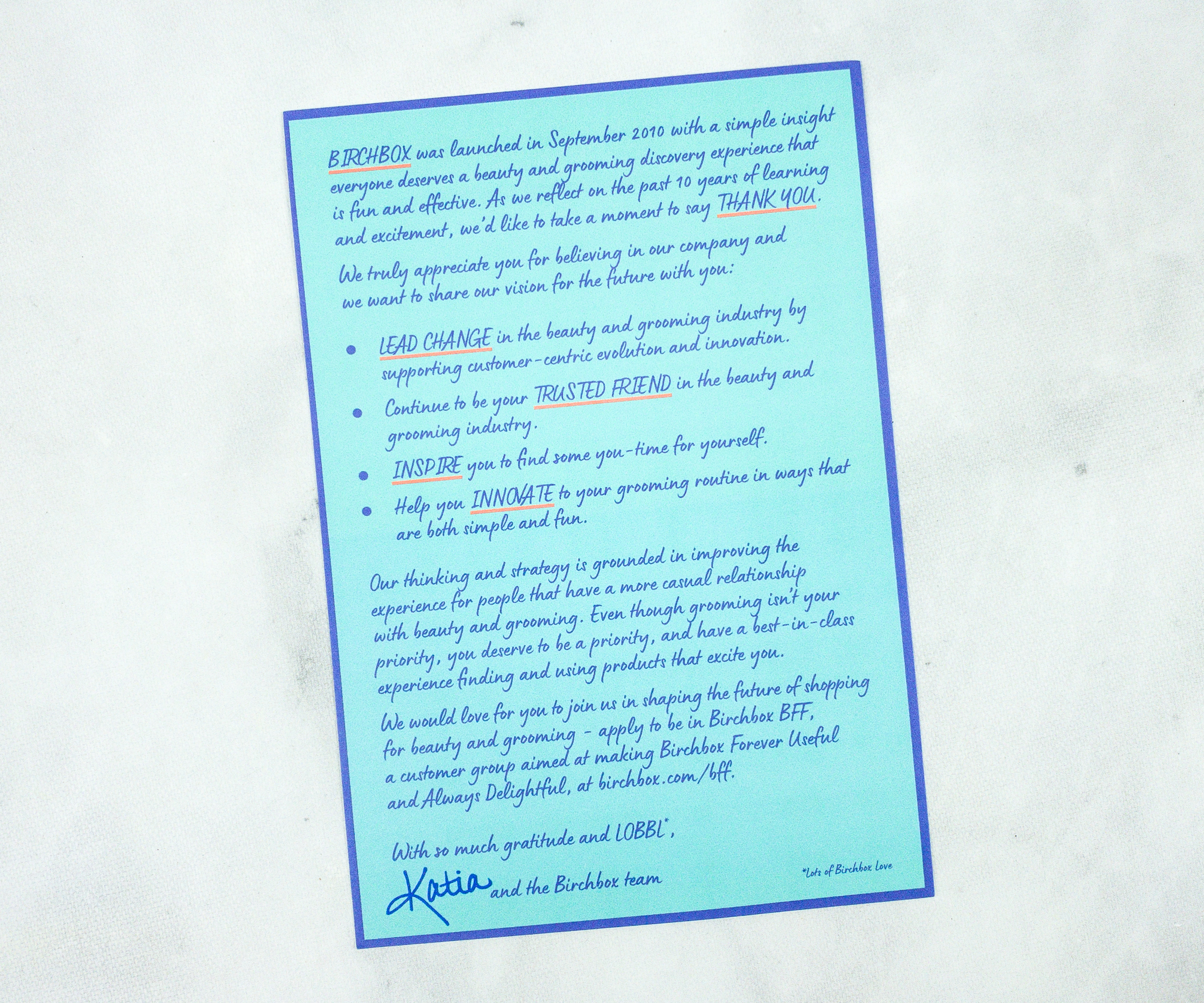 The card includes a thank you message from Katia and the Birchbox team.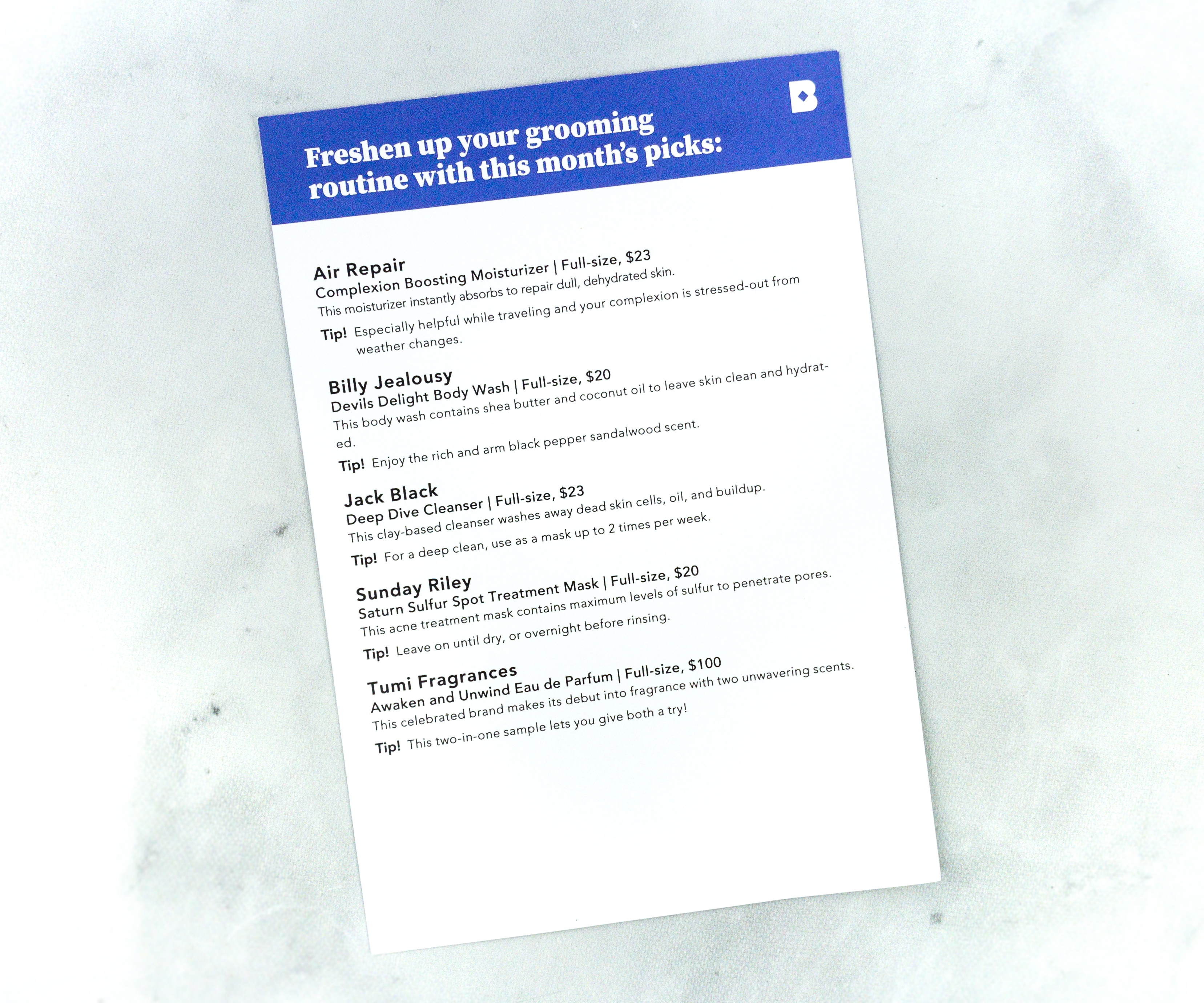 This info card identifies the 5 samples in the box. It lists the price of the full-size version available on the Birchbox site, plus a brief tip on how to properly use it.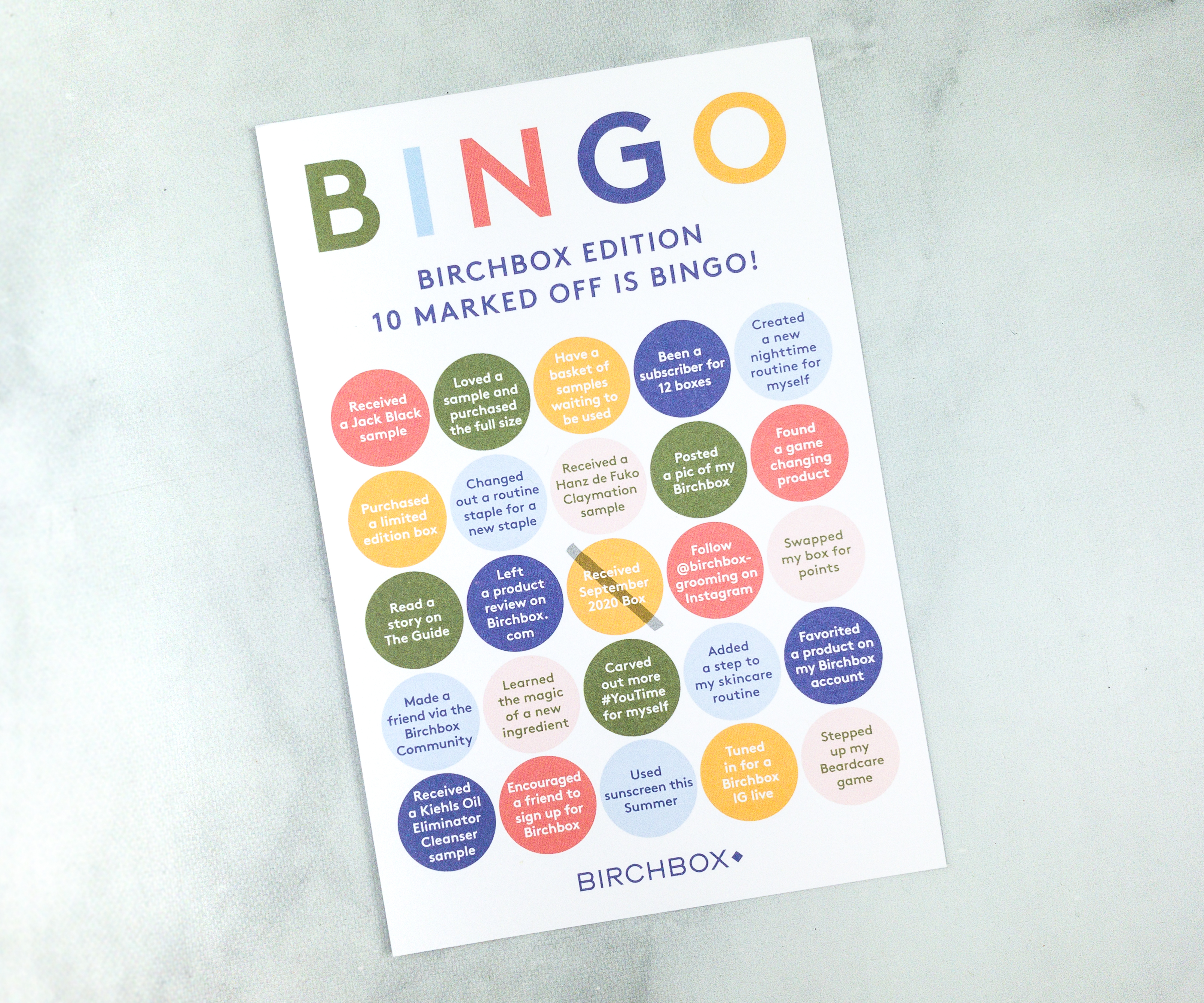 Here's another card from Birchbox featuring a bingo.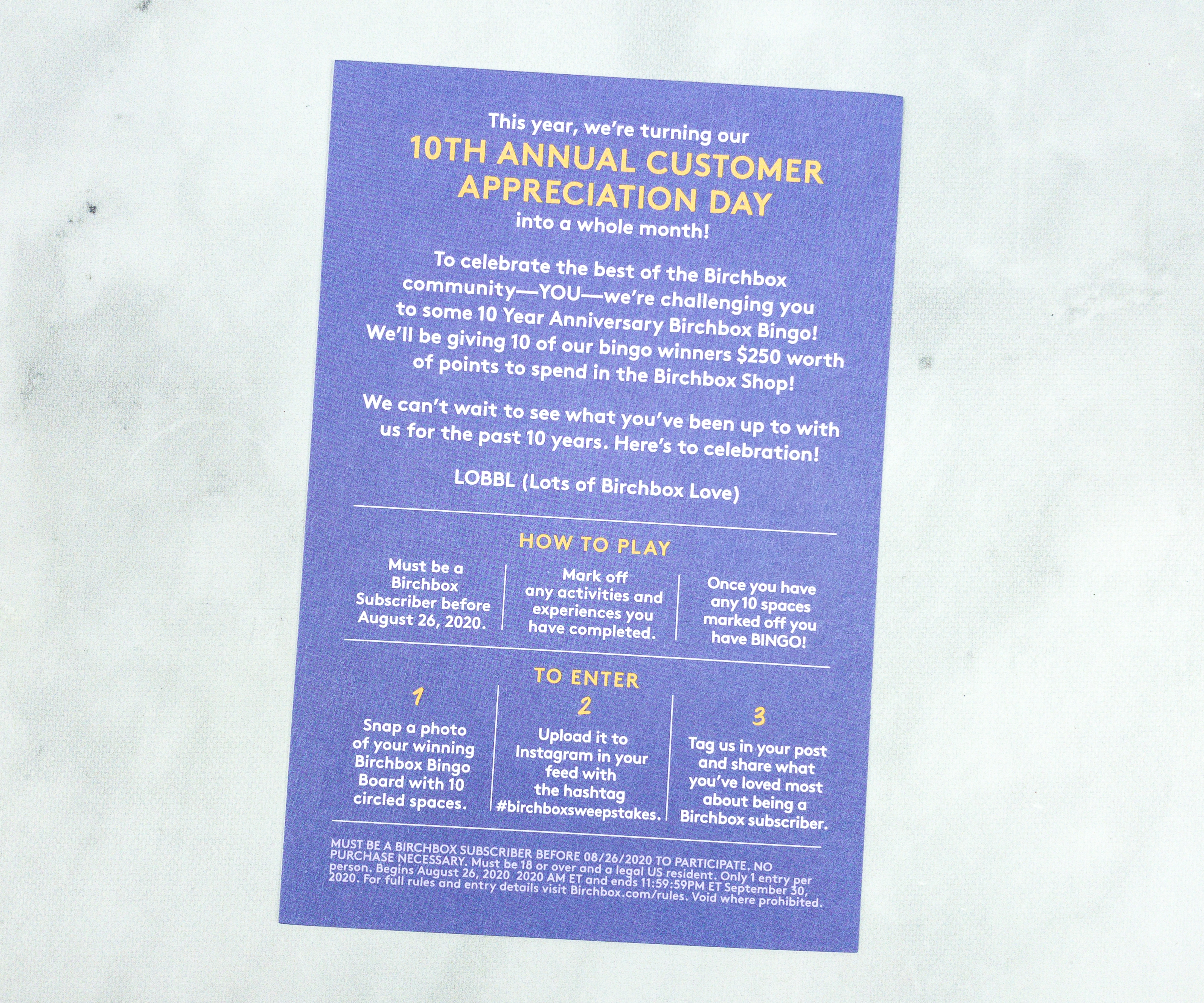 At the back, you can see instructions on how to play the bingo. You just have to mark off any activities and experiences you have completed, and once you have any 10 spaces marked off you have BINGO! Snap a photo, upload it on Instagram using #birchboxsweepstakes, tag Birchbox, and then share what you've loved most about being a subscriber. There will be 10 winners of $250 worth of points which can be used in the Birchbox Shop.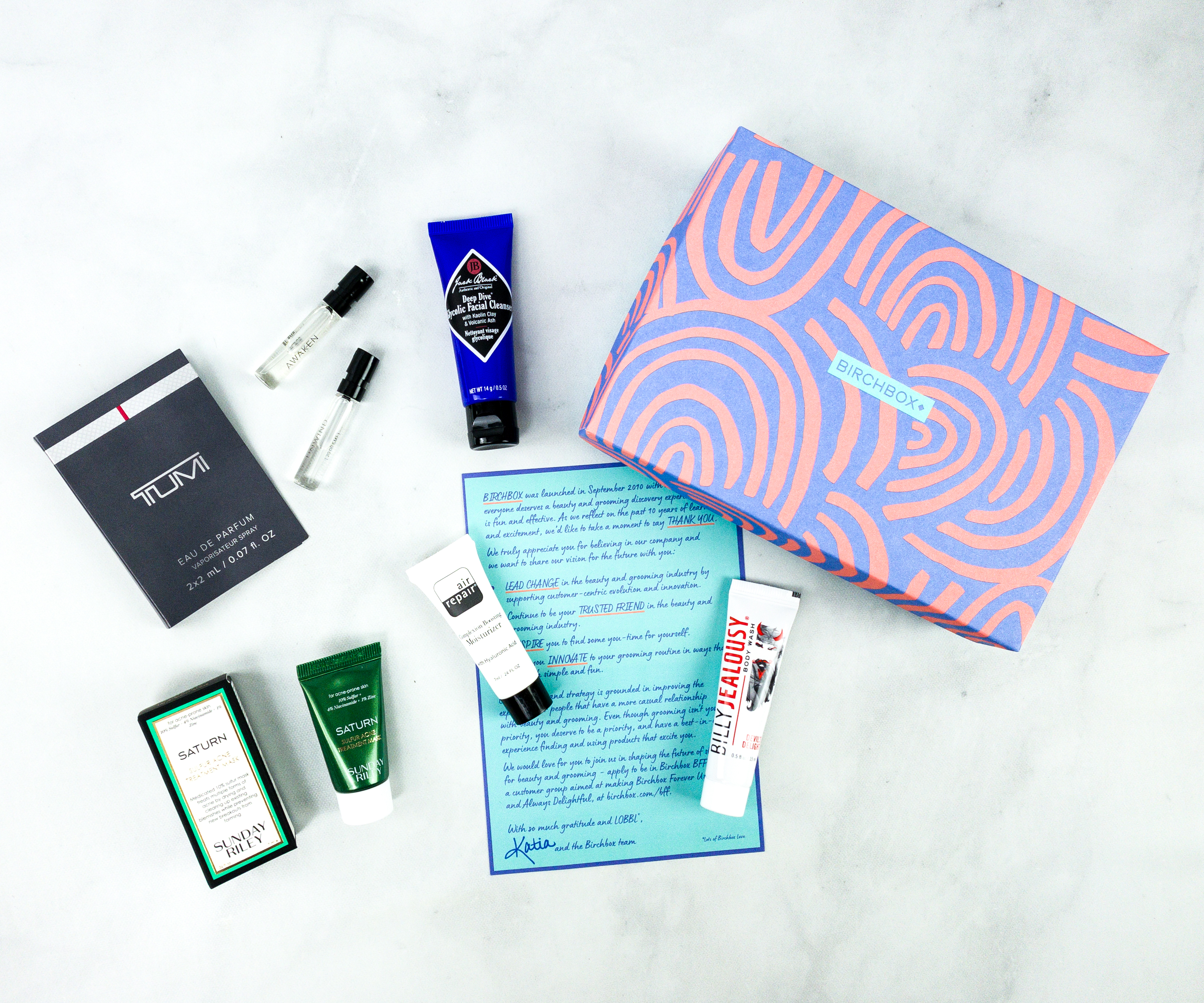 Everything in my September 2020 Birchbox!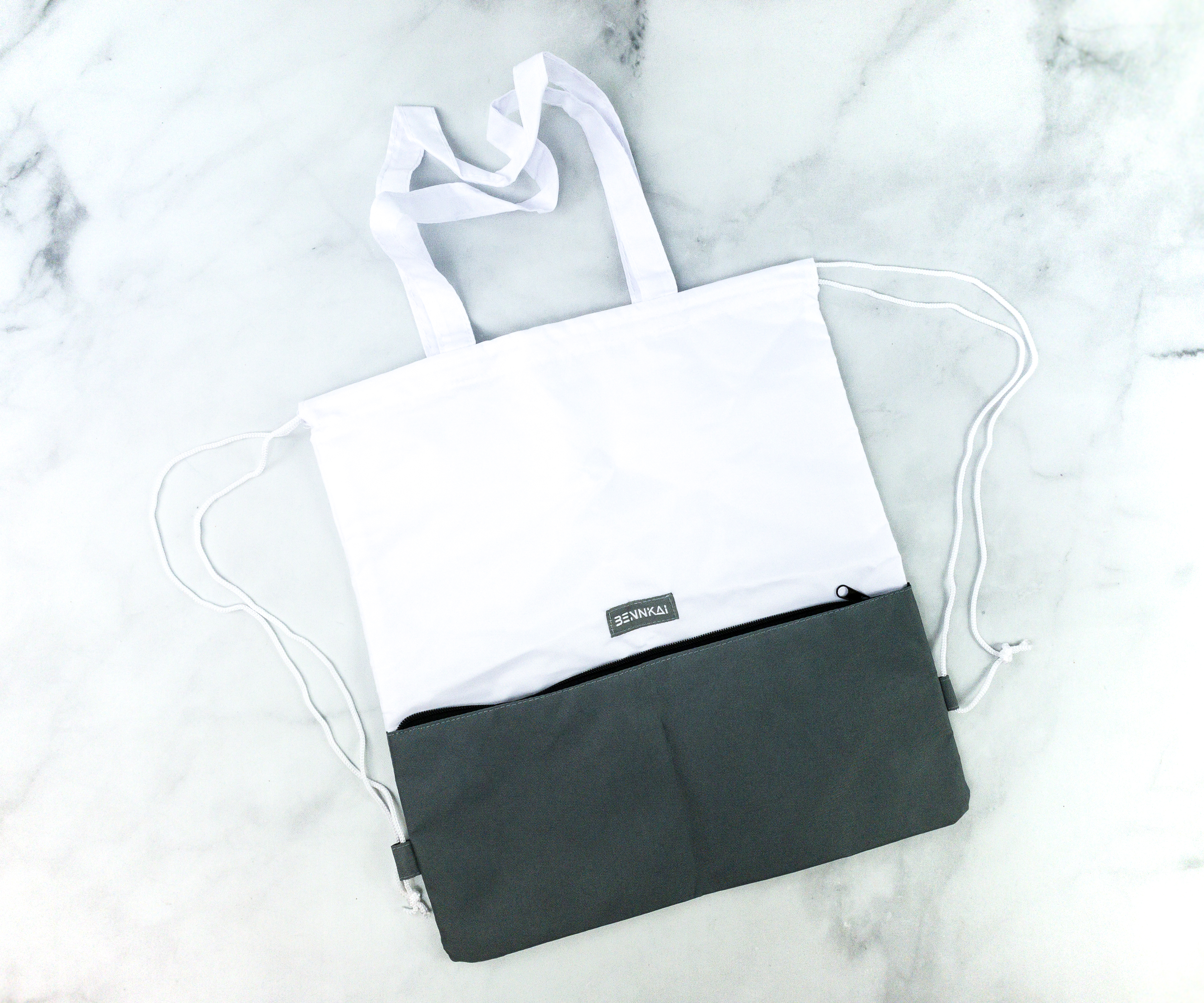 Benkai Drawstring Tote ($28) This stylish drawstring bag is a must-have for people who are always on the go. Made with cotton and canvas, you can fit in a lot of things inside it without compromising its elegant design.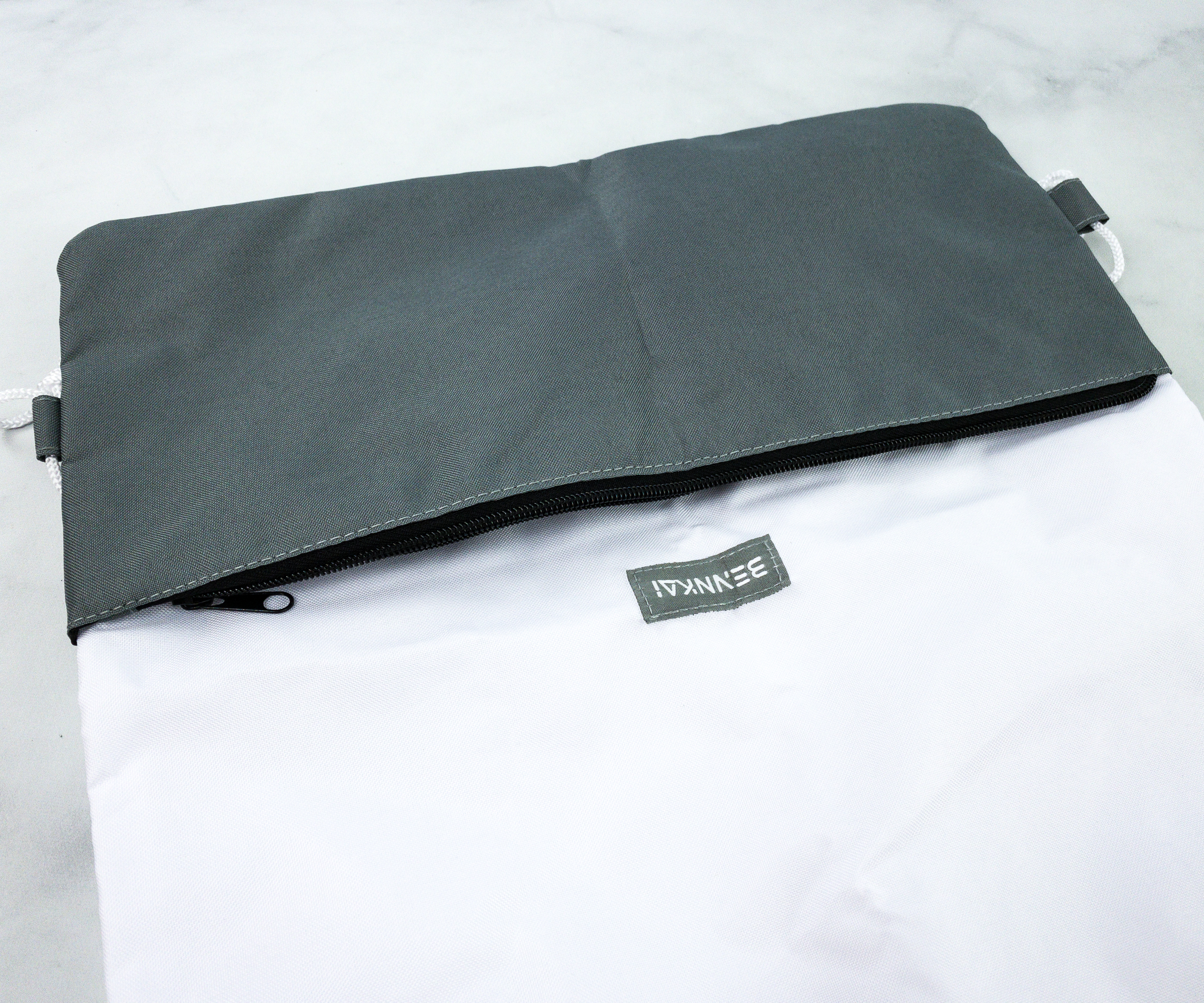 The bag even has a full front zipper for easy access to stuff you need to bring with you.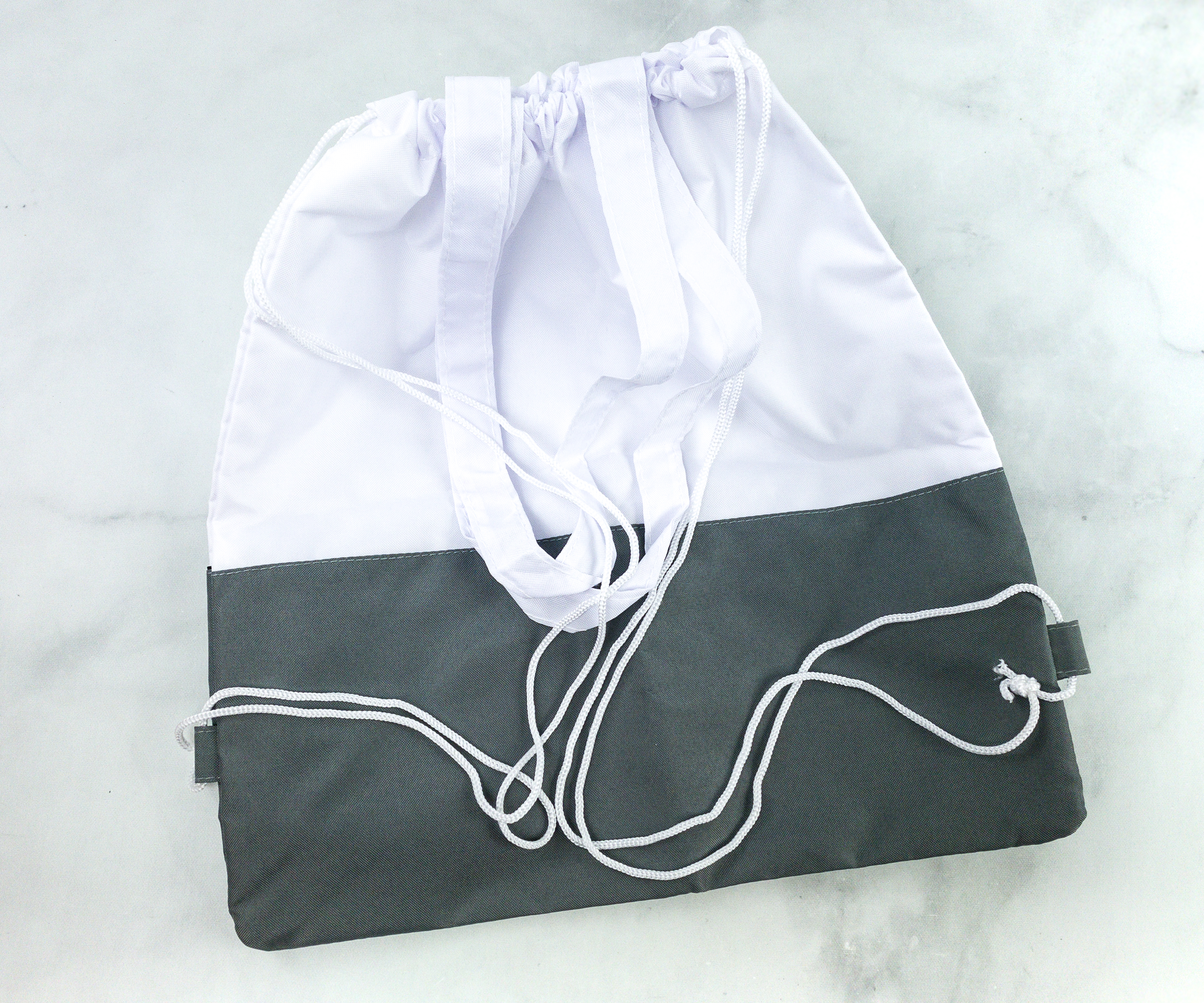 There are 2 ways to wear this bag: as a backpack using the strings on the side or as a shoulder bag using the top handles.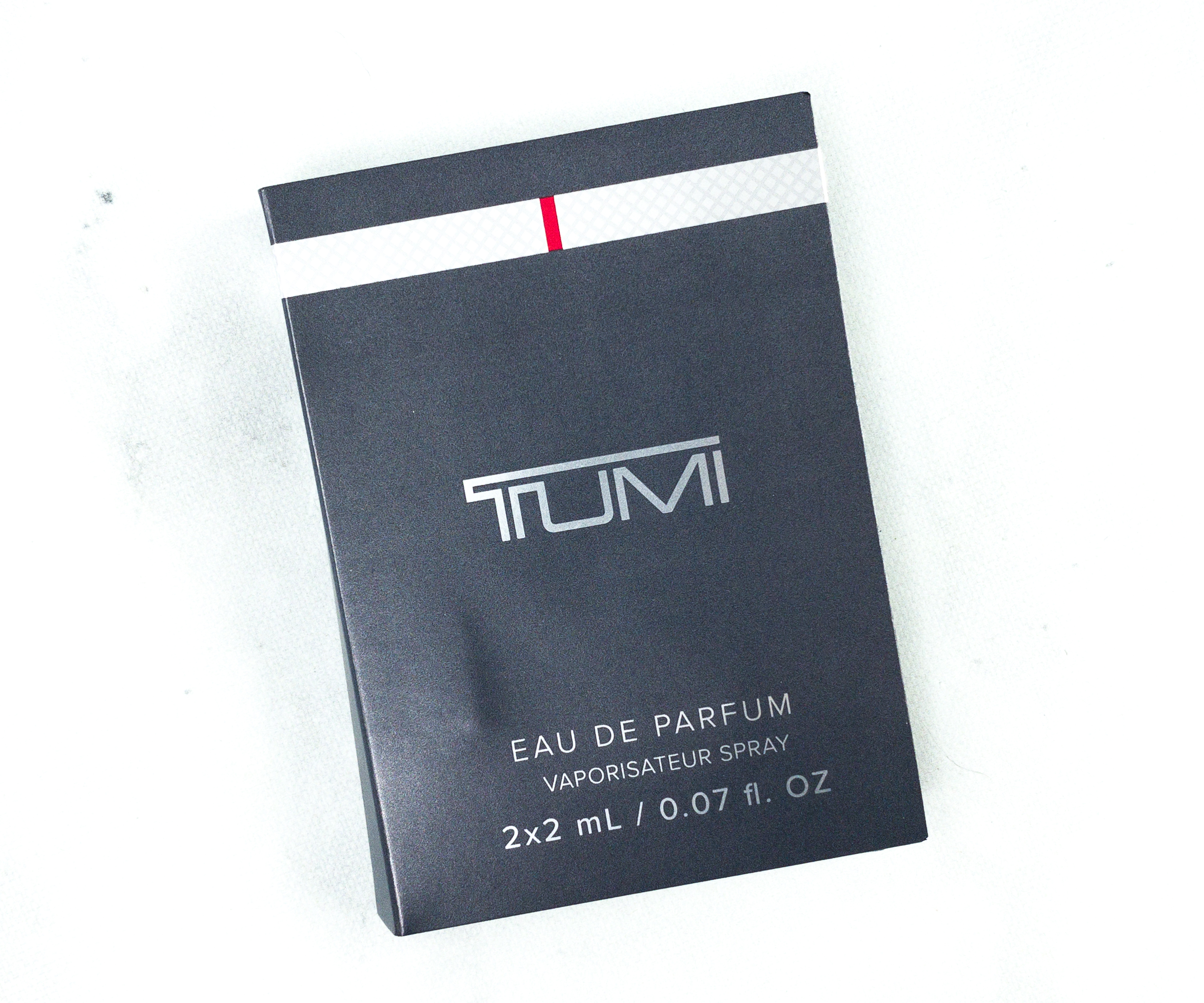 Tumi Eau De Parfum. I received not just one but two fragrance samples this month!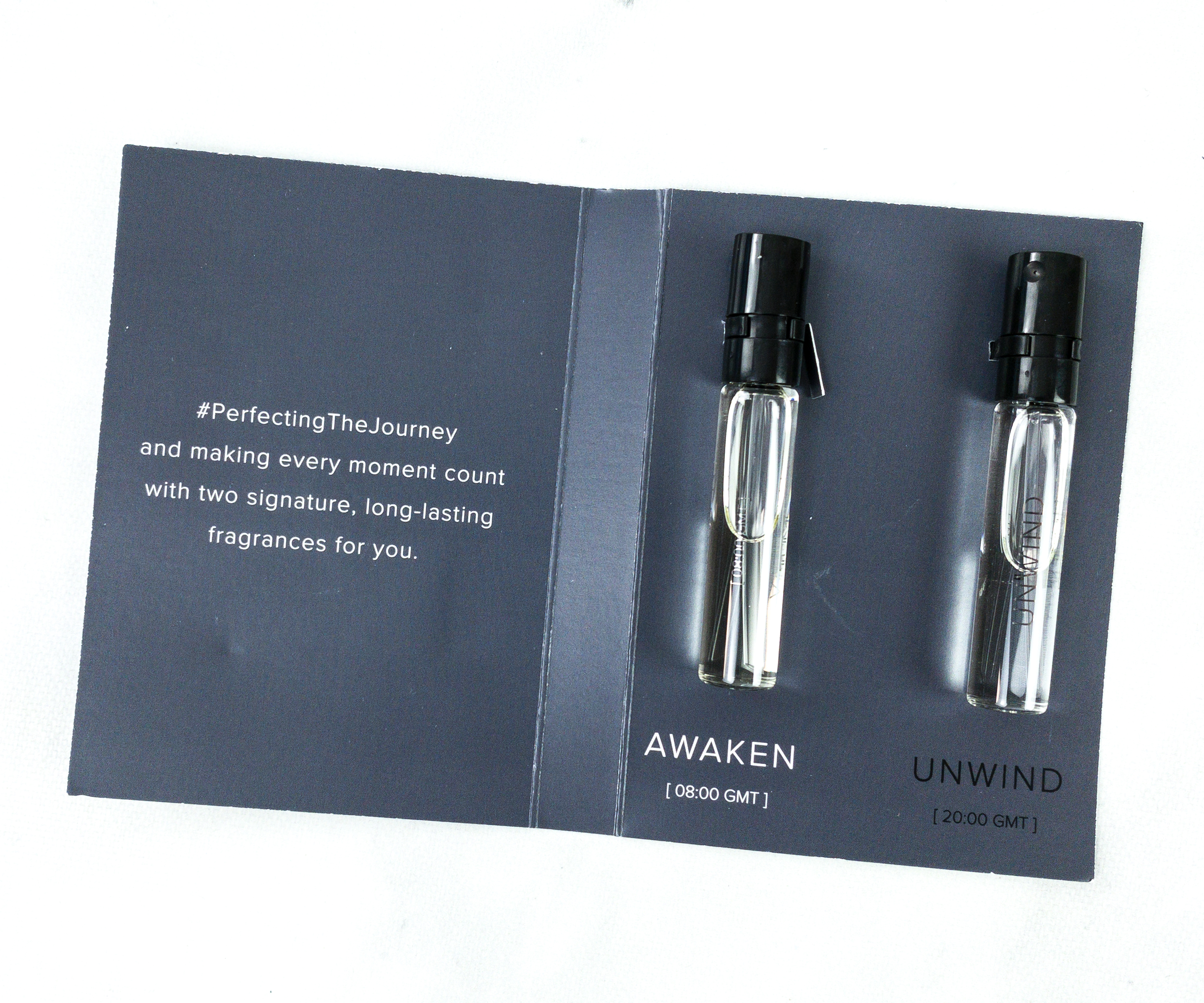 Awaken has a very energizing fragrance, while Unwind is a warm and more casual fragrance. Both scents last all day and are perfect for wearing during long outdoor activities!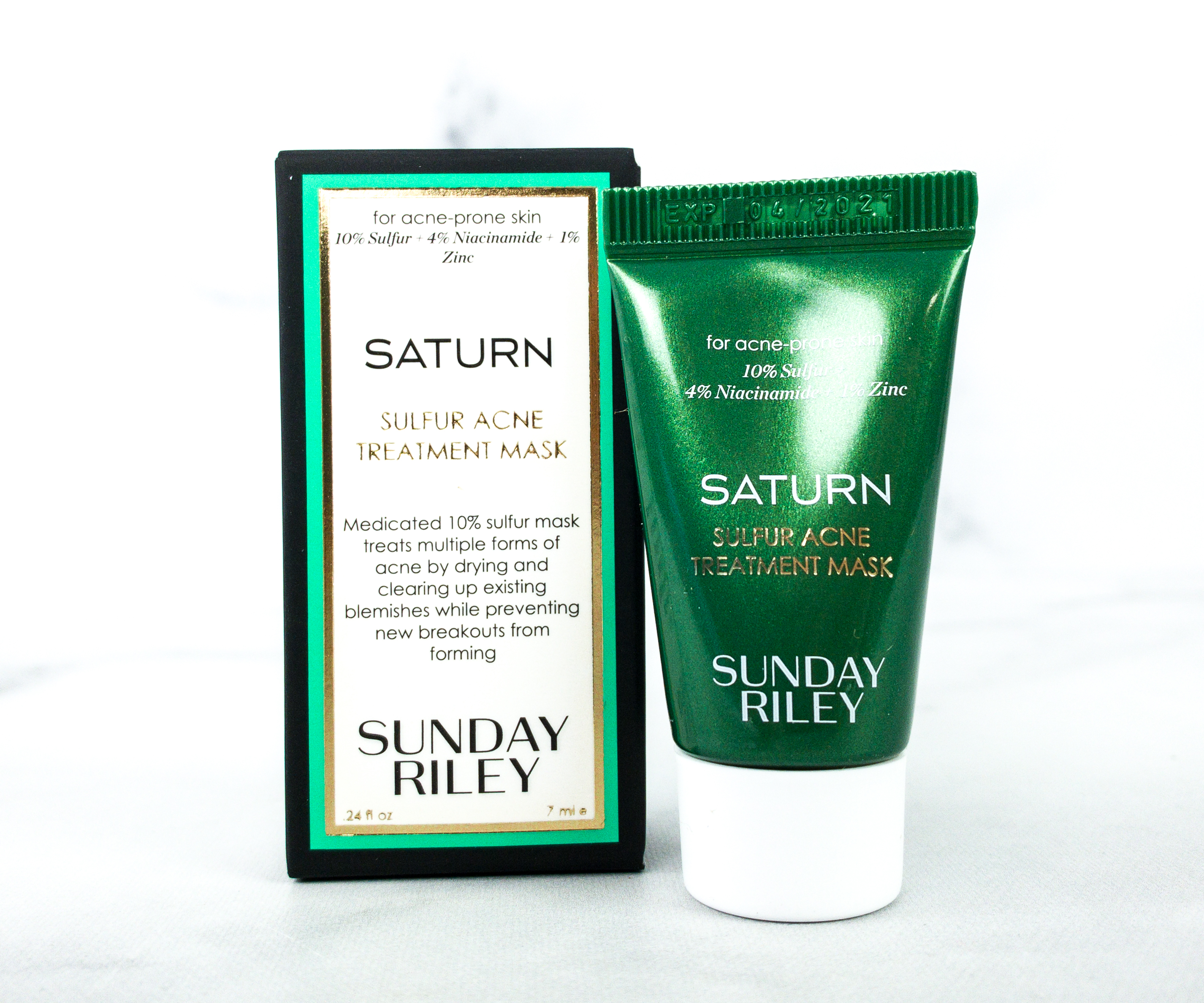 Sunday Riley Saturn Sulfur Acne Treatment Mask ($9.33) It's a spot treatment mask especially made to reduce the appearance of acne and help avoid new breakouts from appearing! Its main ingredient is sulfur, which helps dry out sebum so it won't cause pore-clogging.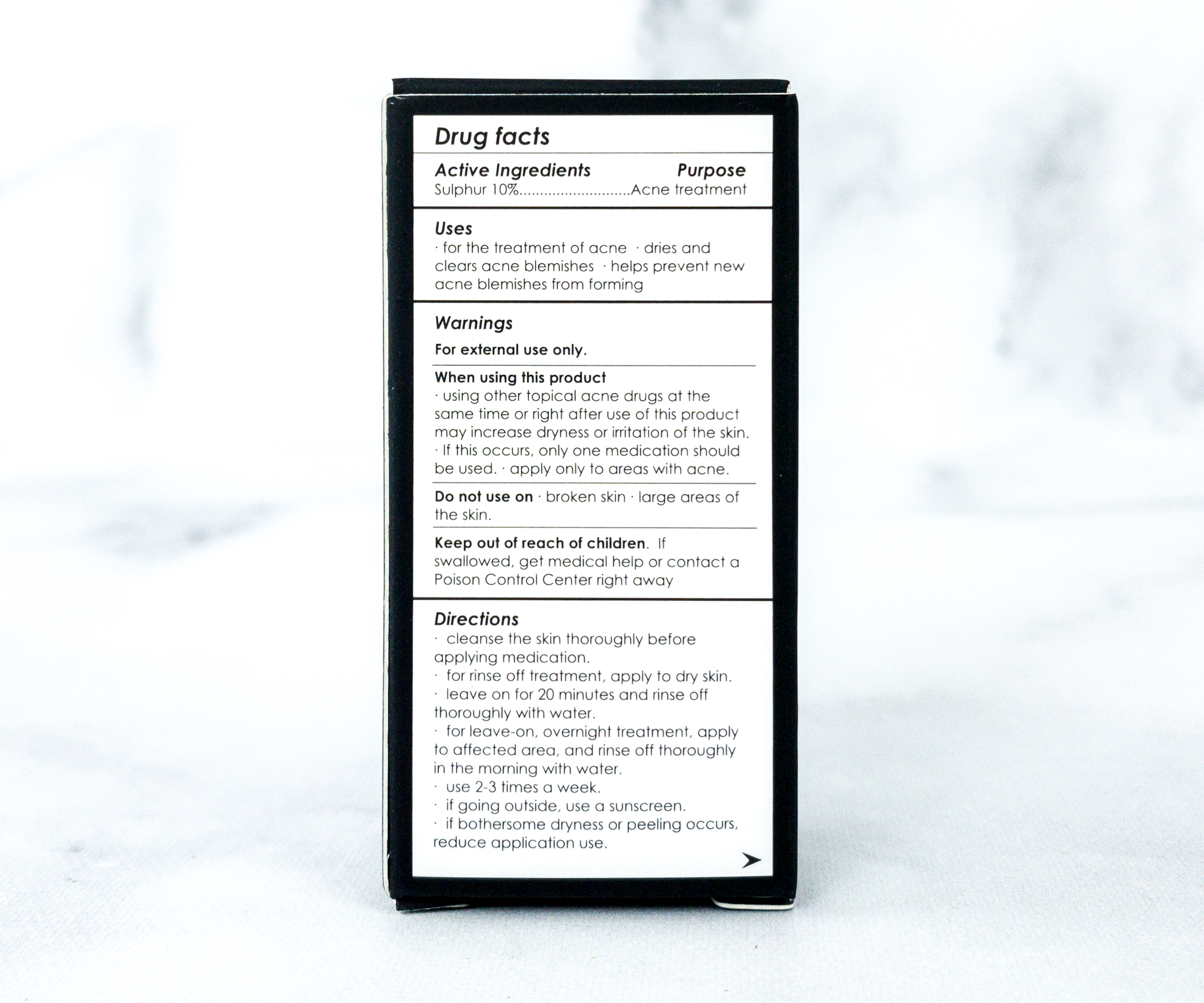 Other key ingredients are niacinamide that promotes skin radiance and zinc PCA that absorb excess oil. To use, apply the mask on cleansed, dry skin and leave for 20 minutes, then rinse off with water. It can also be used as an overnight treatment. The mask is ideally used 2-3 times a week.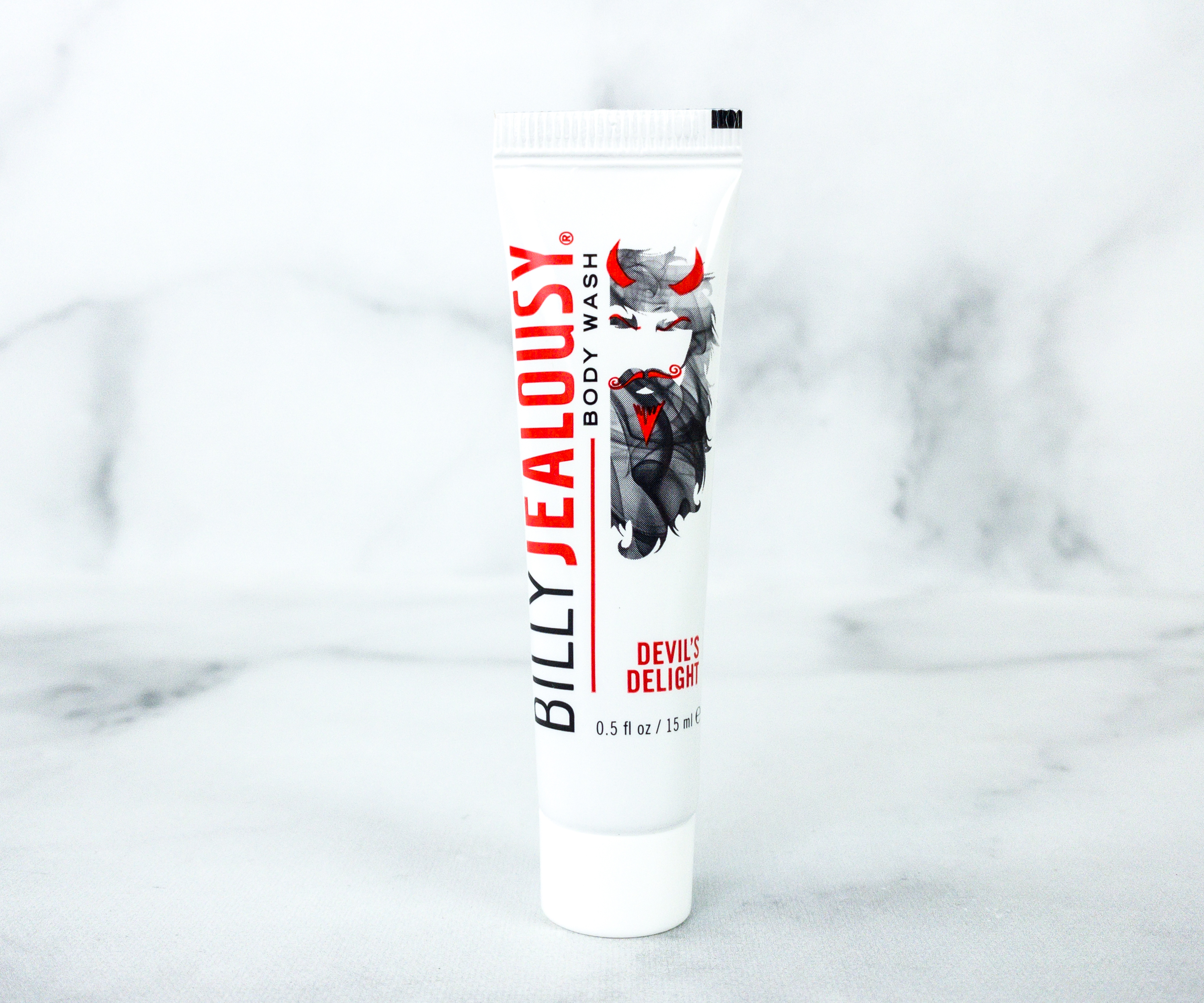 Billy Jealous Body Wash in Devil's Delight ($1.25) This vegan body wash is made with ingredients that help in hydration, nourishment, and maintaining smooth skin, including glycerin, shea butter, and coconut oil. I love the clean feeling after using this body wash! It also smells pretty good with notes of black pepper sandalwood!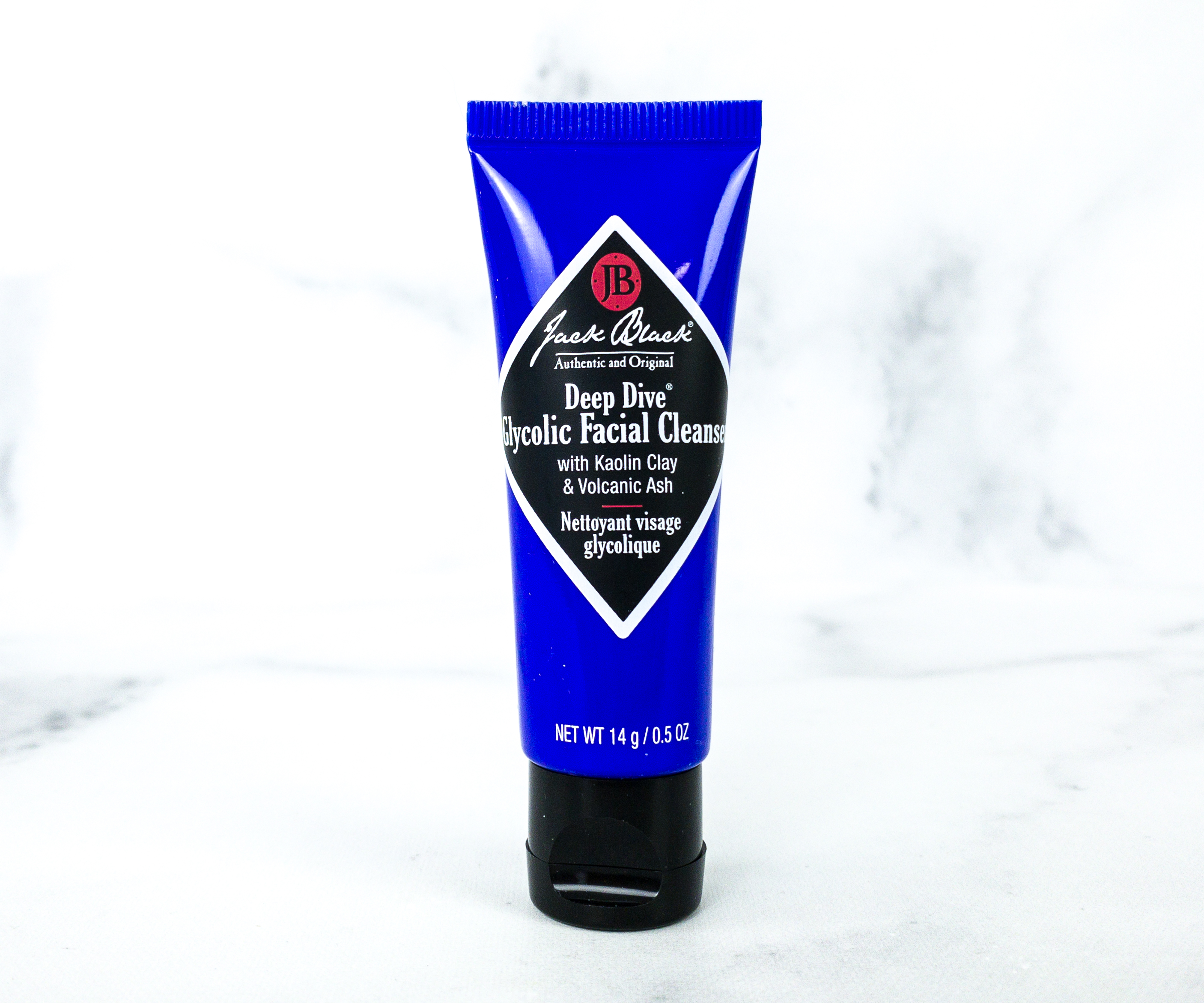 Jack Black Deep Dive Glycolic Facial Cleanser ($1.09) This 2-in-1 cleanser and toner did a great job of cleansing and removing oil from my face without me worrying about dryness! I like how it left my skin feeling good and refreshed. Key ingredients include aloe barbadensis leaf juice, which is known for its hydrating properties. A little amount of this cleanser goes a long way! It can be used whether day or night as well.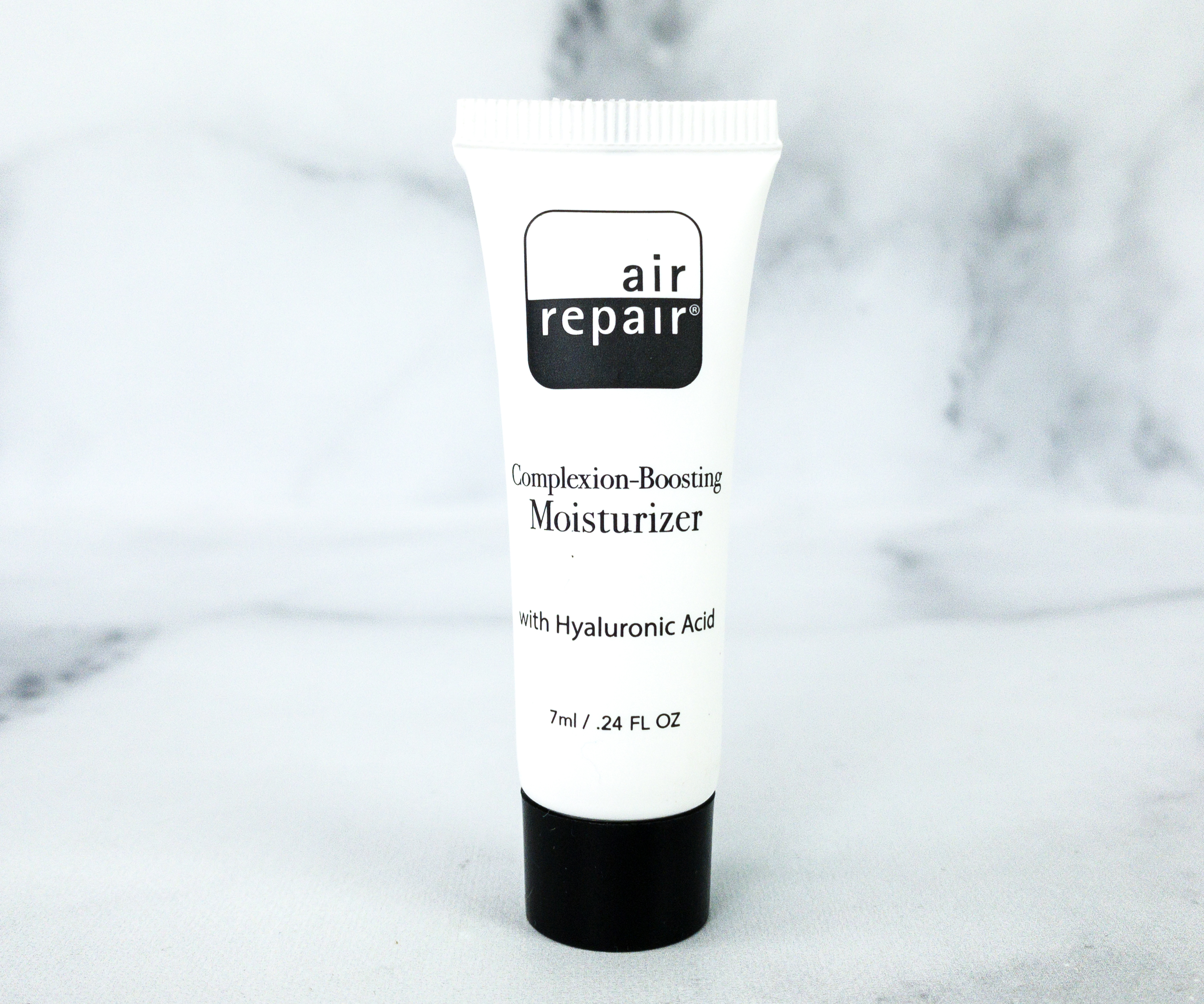 Air Repair Complexion-Boosting Moisturizer ($2.76) This moisturizer is great for anyone who frequently travels, especially those who are exposed to different climates. Smooth and lightweight, it instantly repairs dehydrated skin and fights dullness. It's formulated with hyaluronic acid which doesn't just keep the skin moisturized but also radiant. It's also recommended to be applied throughout the day as needed.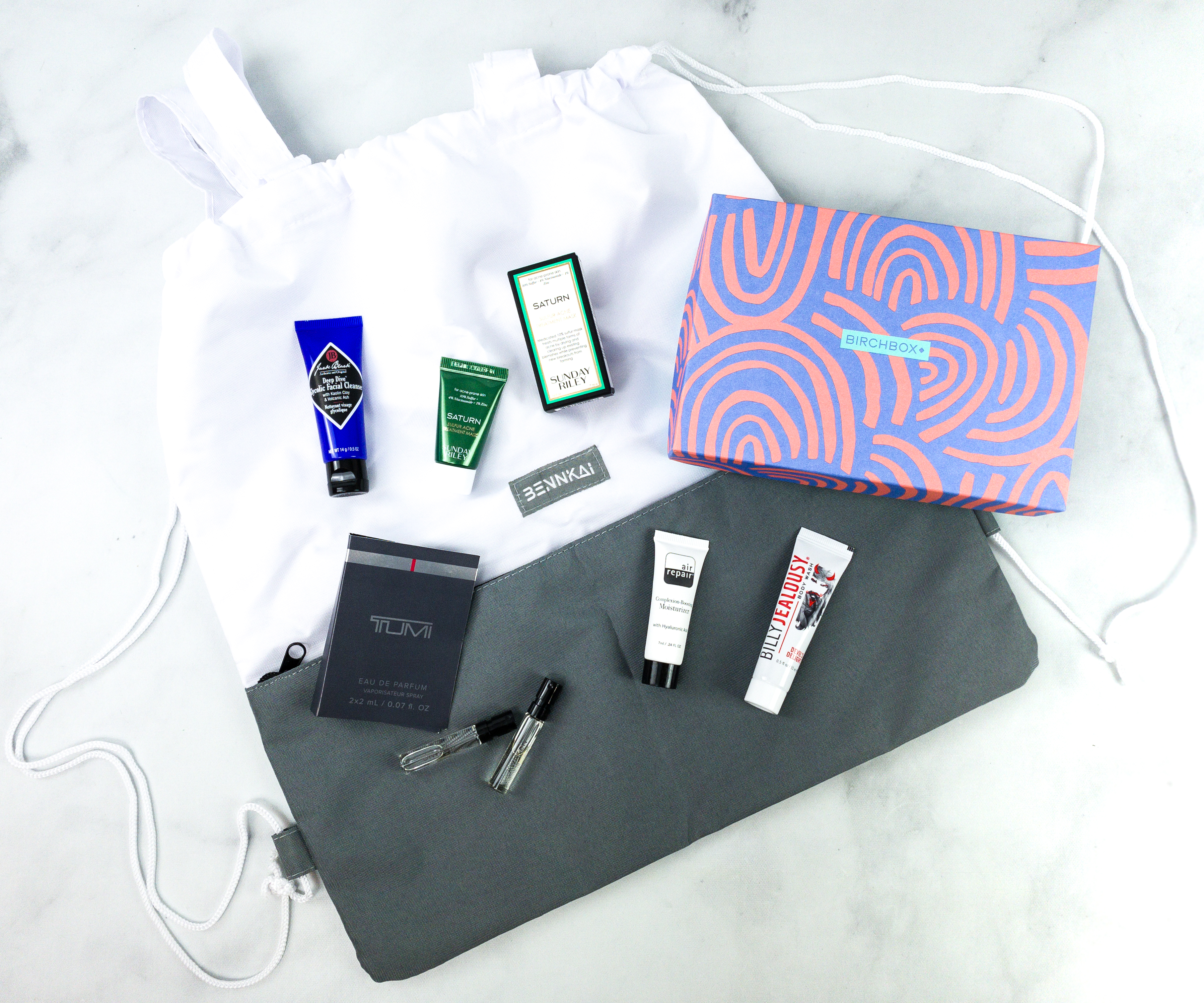 I love all these handy and useful skincare products and they can all fit inside my new drawstring bag!
This month's Birchbox Grooming curation is perfect especially for people who are always on-the-go! I really find the moisturizer most useful since exposure to different climates when traveling usually takes a toll on the skin and it's a good thing to always keep the skin hydrated. The other items like the cleanser and body wash are also useful. I even received 2 cologne samples! I also like my lifestyle item, as the bag is versatile and made of high-quality materials. If you're looking for new grooming products to try, this subscription with samples is a good way to start. The lifestyle item add-on is also worth it if you like receiving new items apart from grooming samples monthly!
What's your experience with Birchbox Grooming?