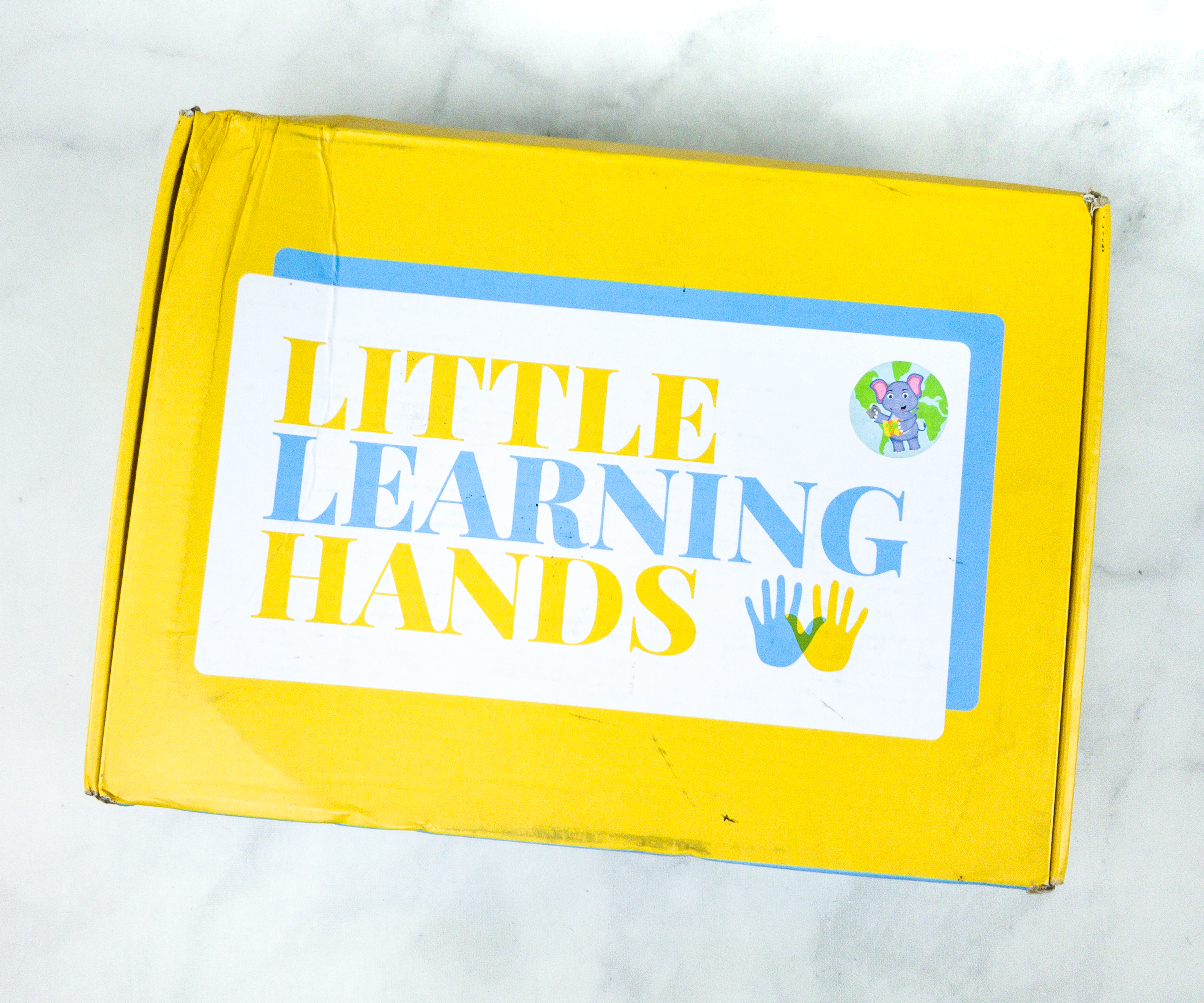 Little Learning Hands is a monthly kids subscription box that contains 4-5 hands-on learning activities for art, science, math, engineering, and literacy. Your first box is an Intro World Explorers Global Kit, which includes a Little Learning Hands Passport, a scratch-off map, and a backpack. The regular boxes after that will include a country sticker, country booklet, 2 recipe cards (one savory and one sweet), 4 Table Talk cards, 3D puzzle, other life skill-building activities (arts, crafts, science, etc.), country flag, and play money. Kit costs start at $29.95 a month.
This is the review of Intro World Explorers Global Kit.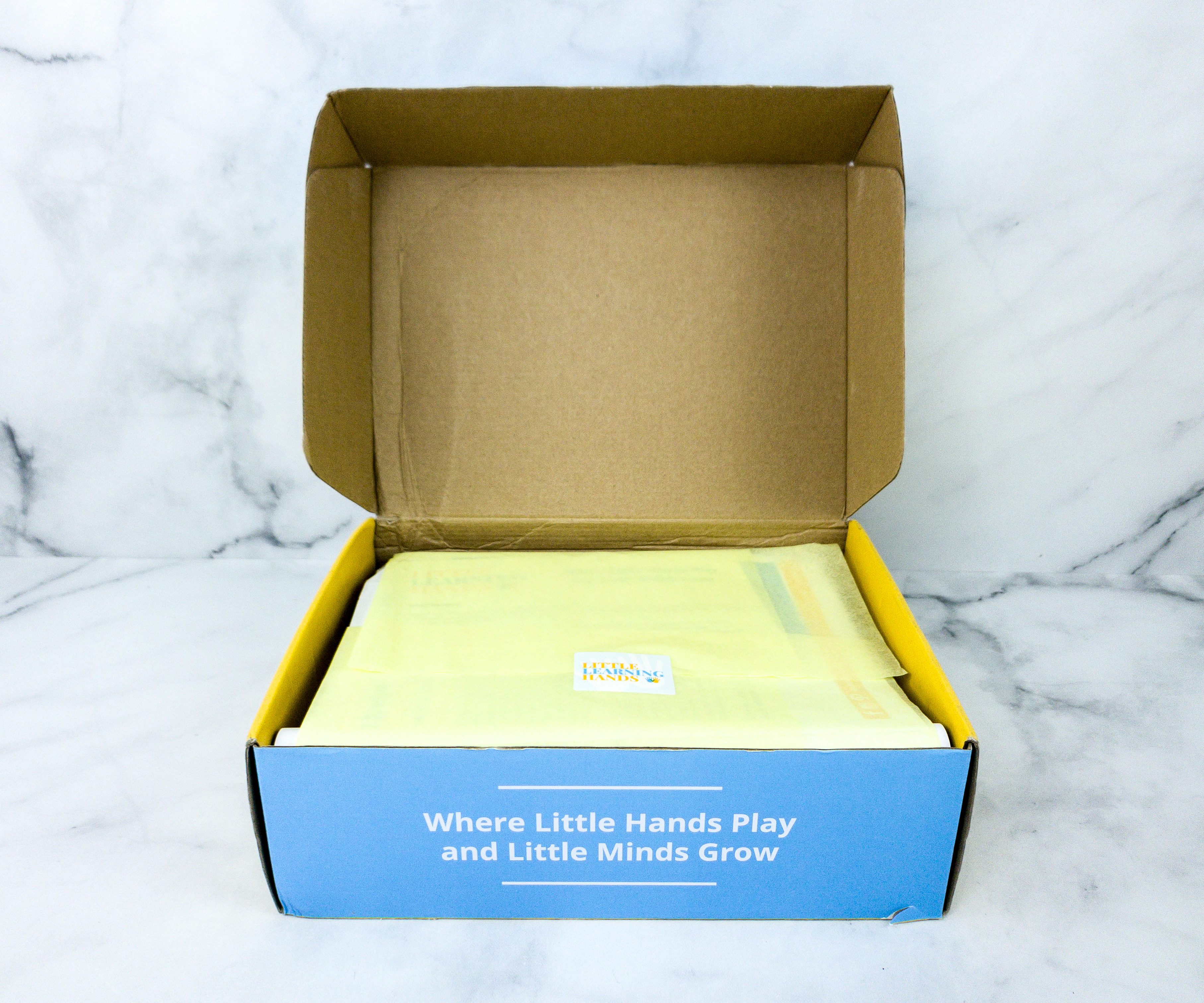 One side of the box has its tagline, "Where Little Hands Play and Little Minds Grow."
Everything in the box is wrapped in yellow tissue paper, sealed with a sticker.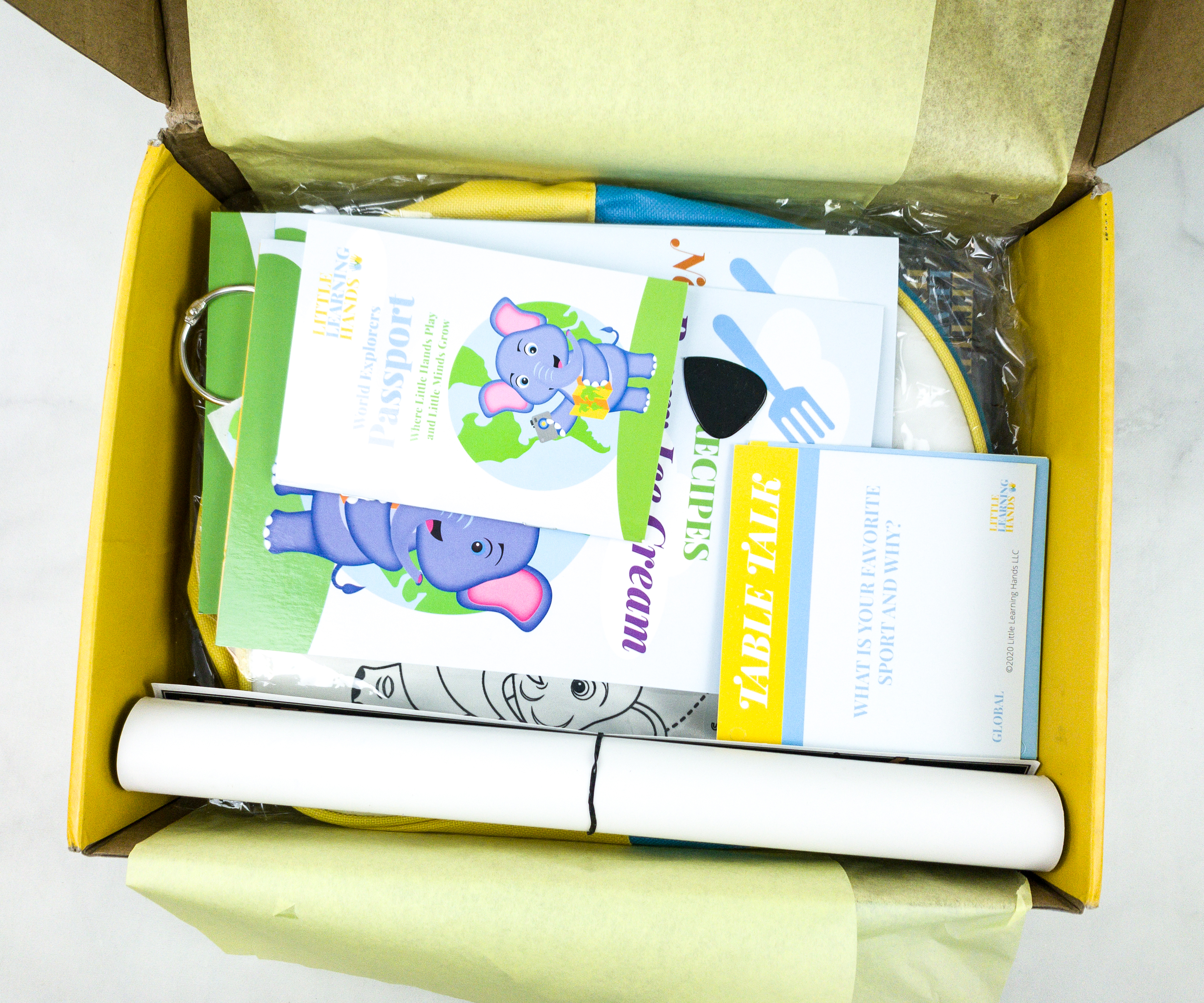 The box is jam-packed!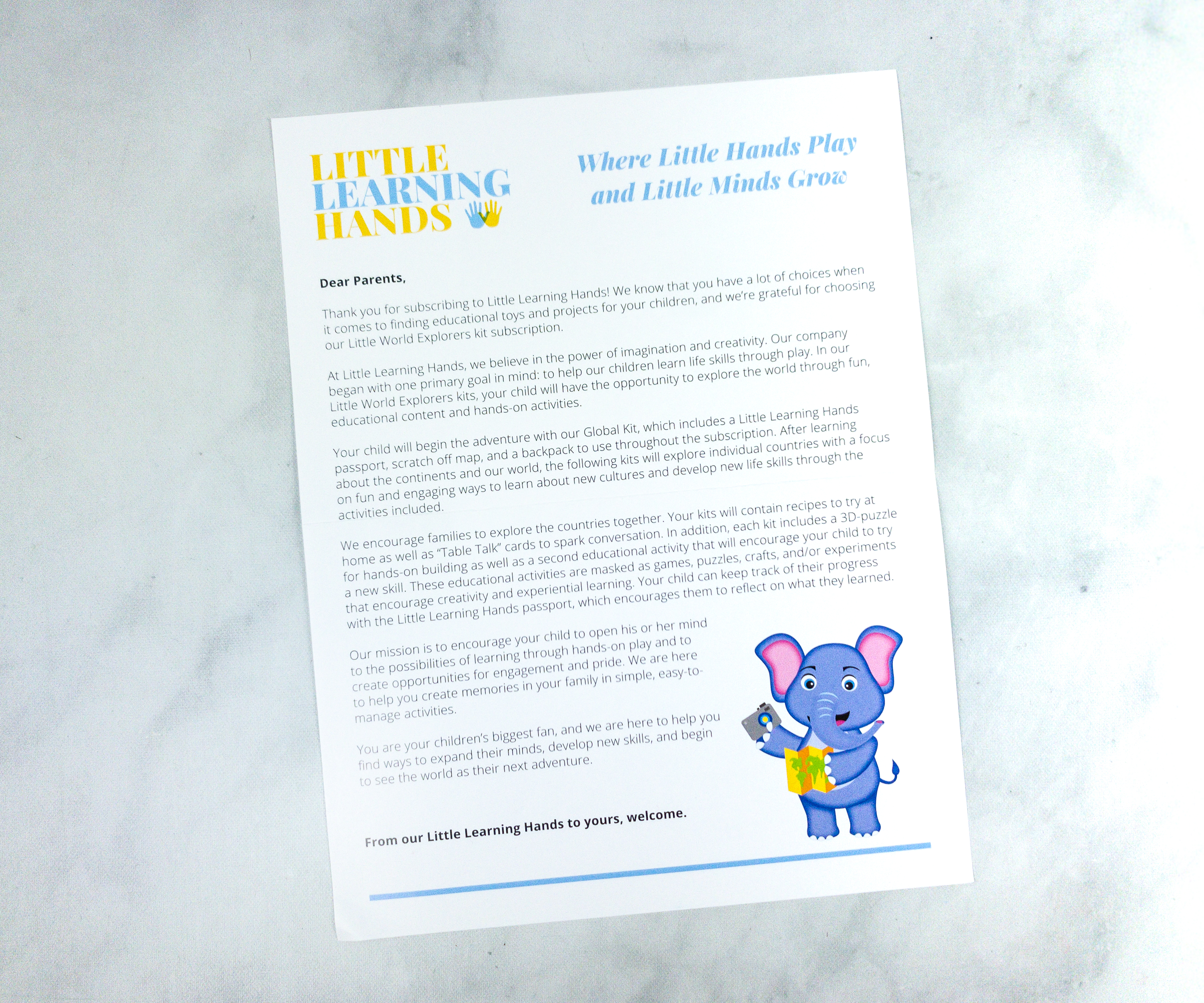 There's also a welcome note for the parents from the team behind the Little Learning Hands.
The flip side listed all the items that we can find inside the kit, they also have brief descriptions for each of them.
Everything in the intro box!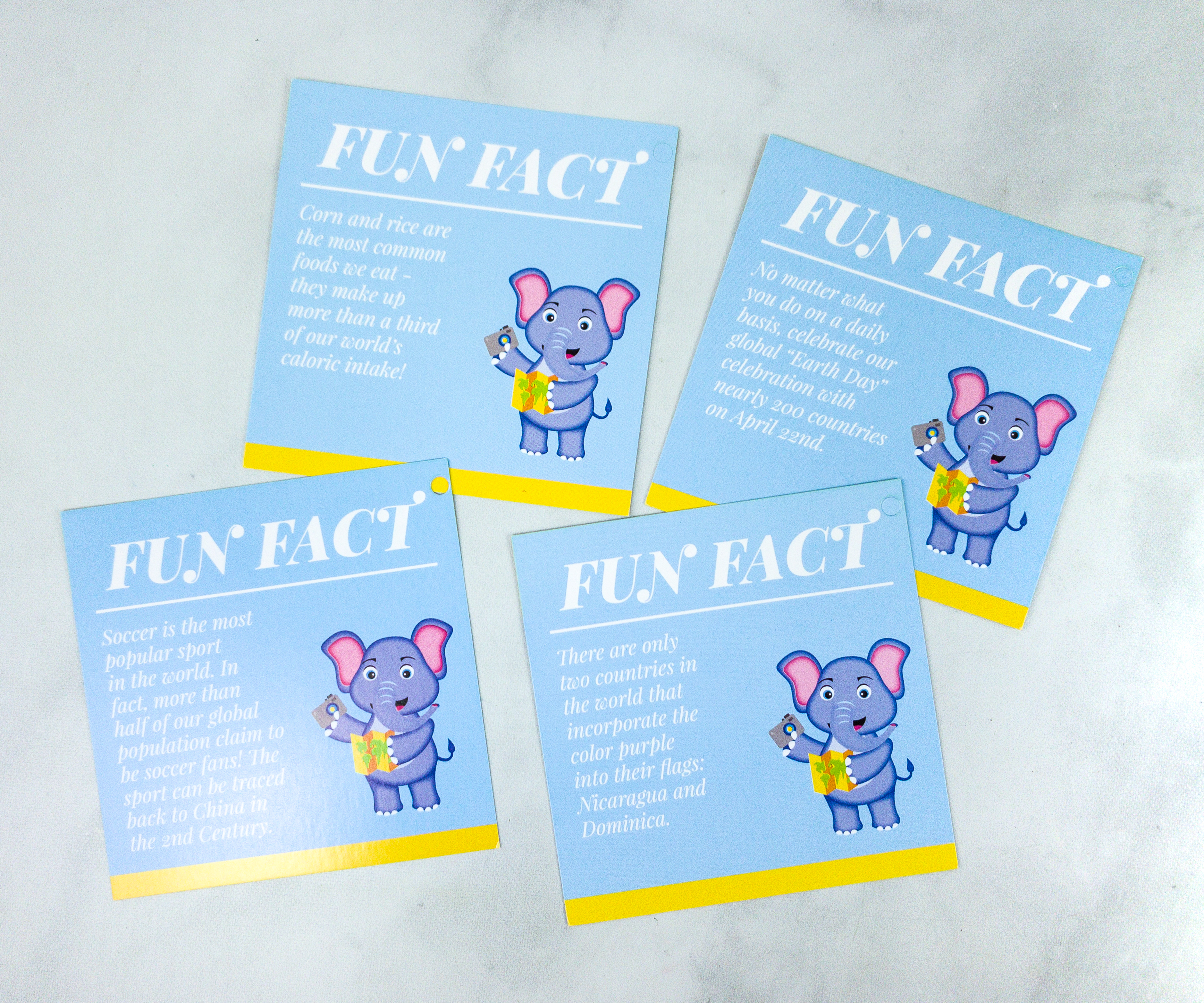 Table Talk Cards. To encourage family discussion, the kit included these Table Talk cards.
Each card has a question that you can ask among your family members. They're nice conversation starters!
These cards also have fun facts where kids can learn more about certain topics or themes. On top of each card is a hole, to make it easy to attach to a ring fastener to hold everything together.
World Explorers Passport. This cute "passport" is made to keep track of the kids' adventures with this box!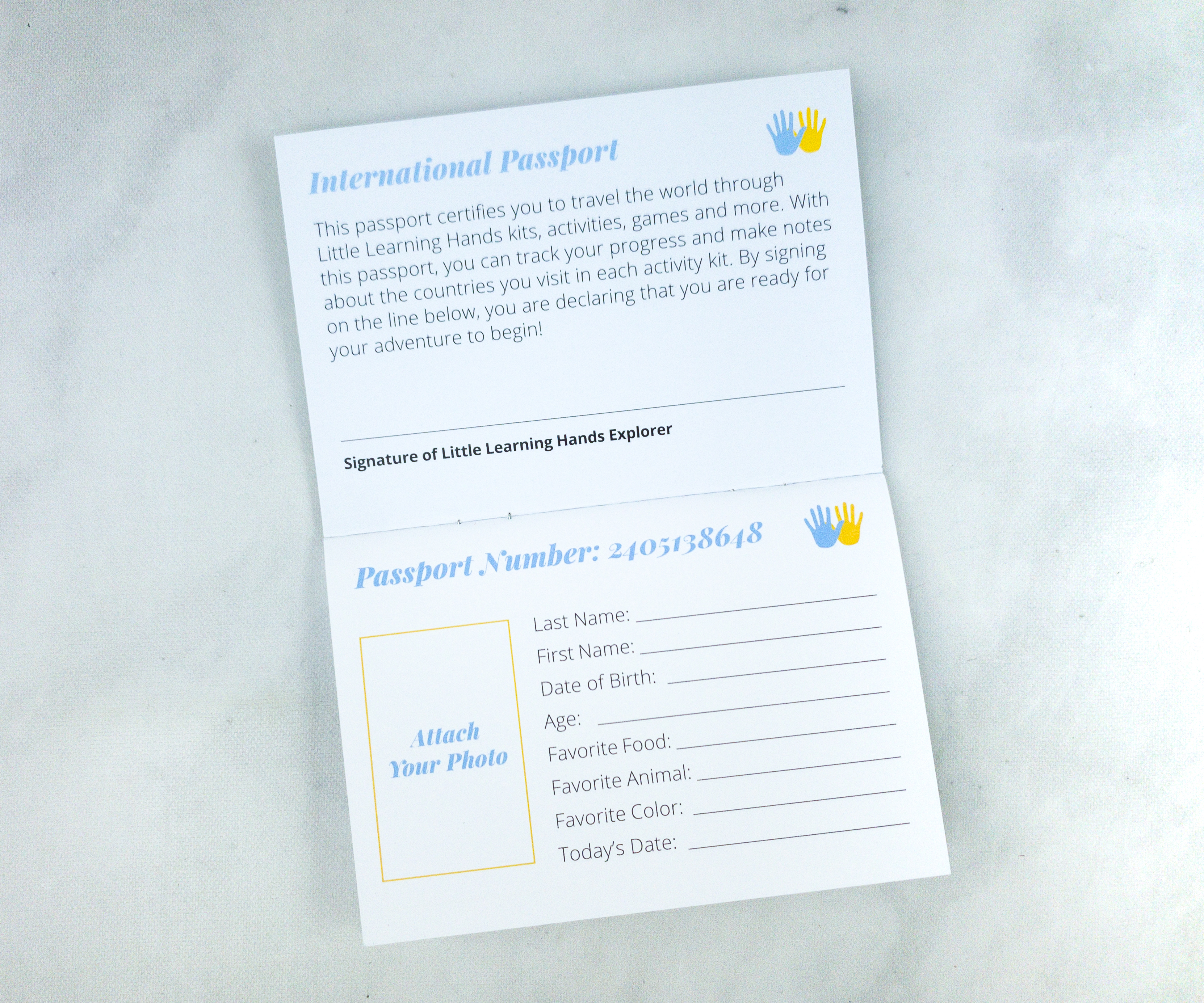 There's a space where kids can fill out their name and other details, and even add their photo.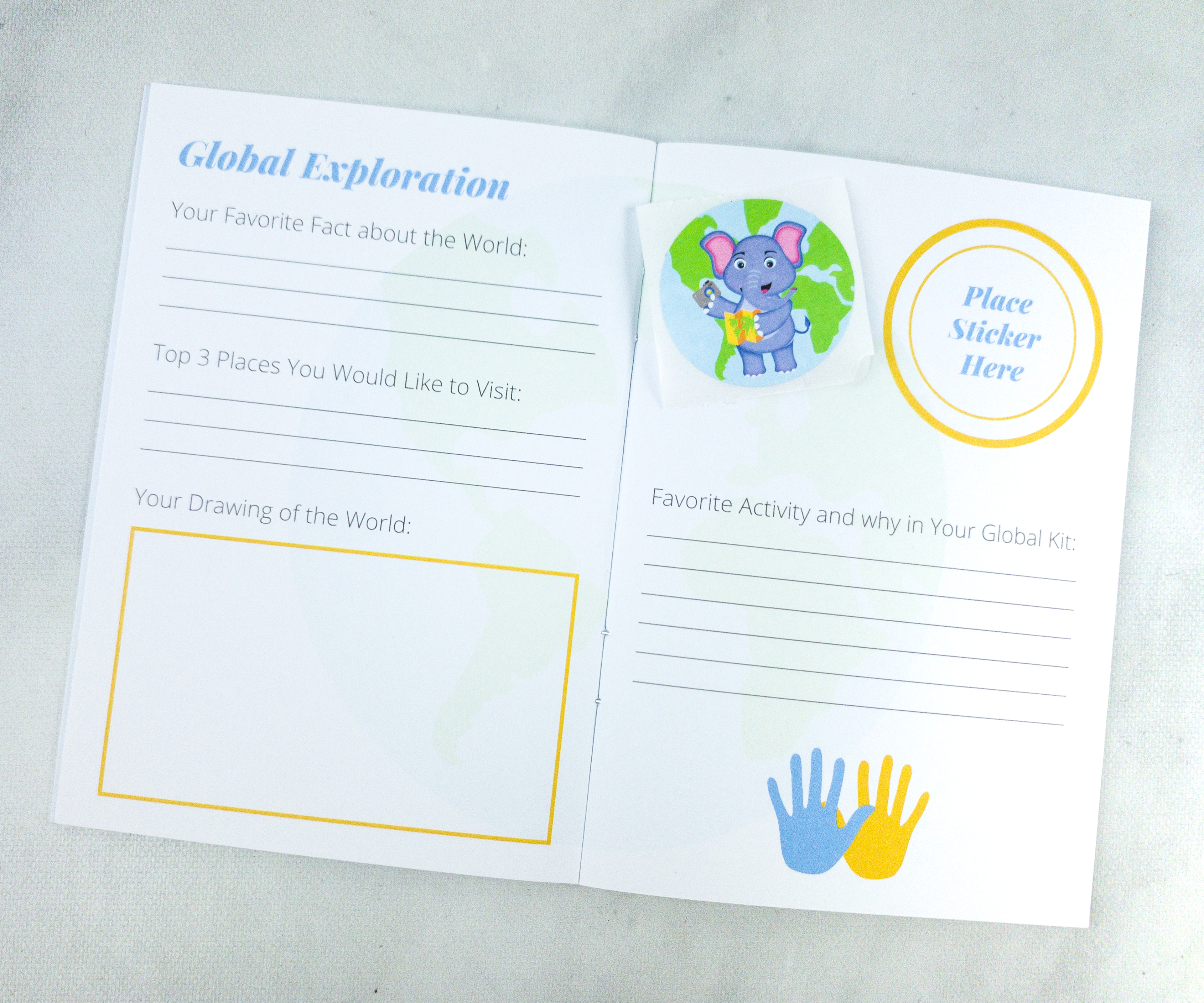 There are also questions to answer like their favorite fact about the world and favorite activity from the kit!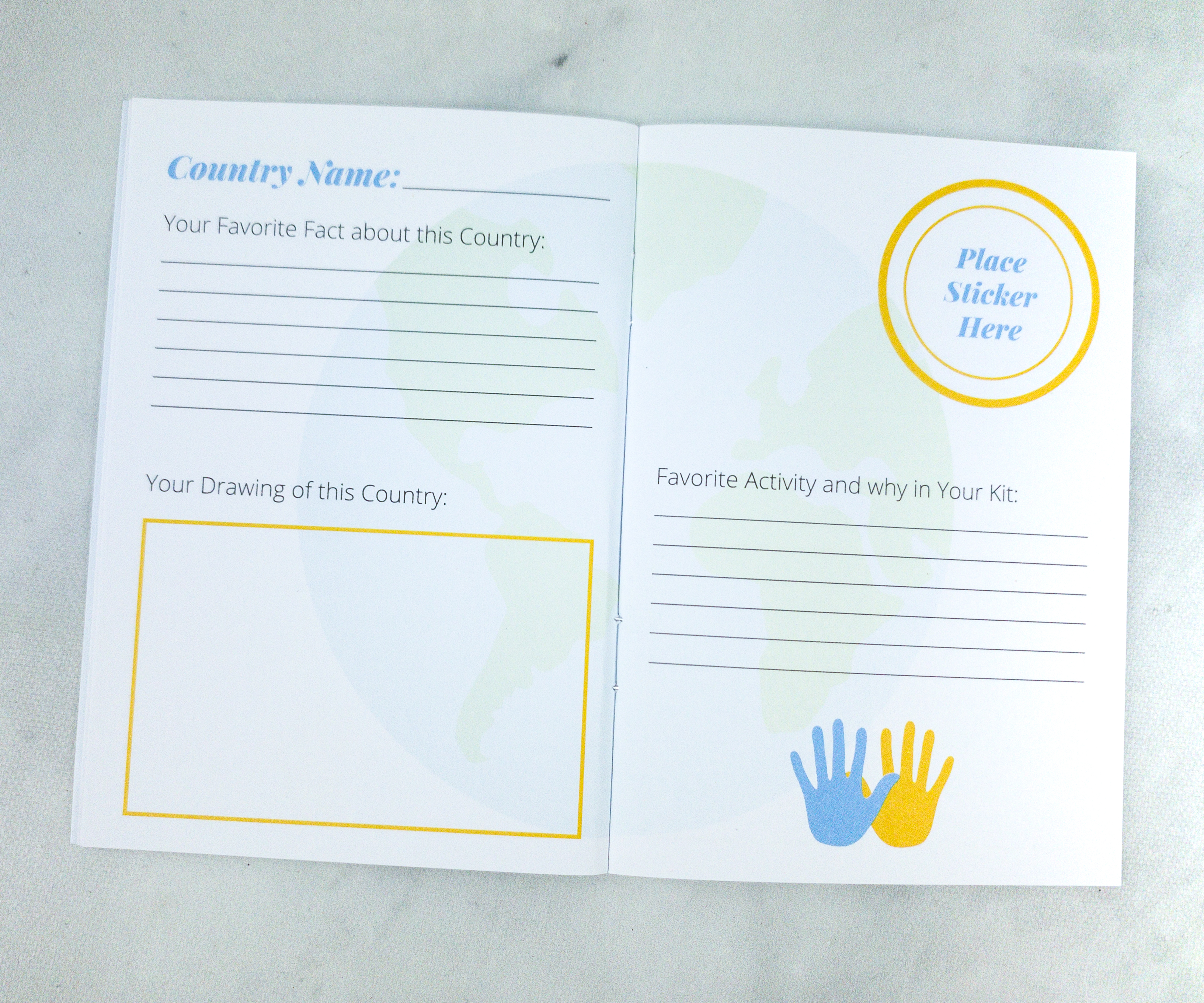 Kids can fill the passport as they go along with all the adventures, it's like a journal that they can keep!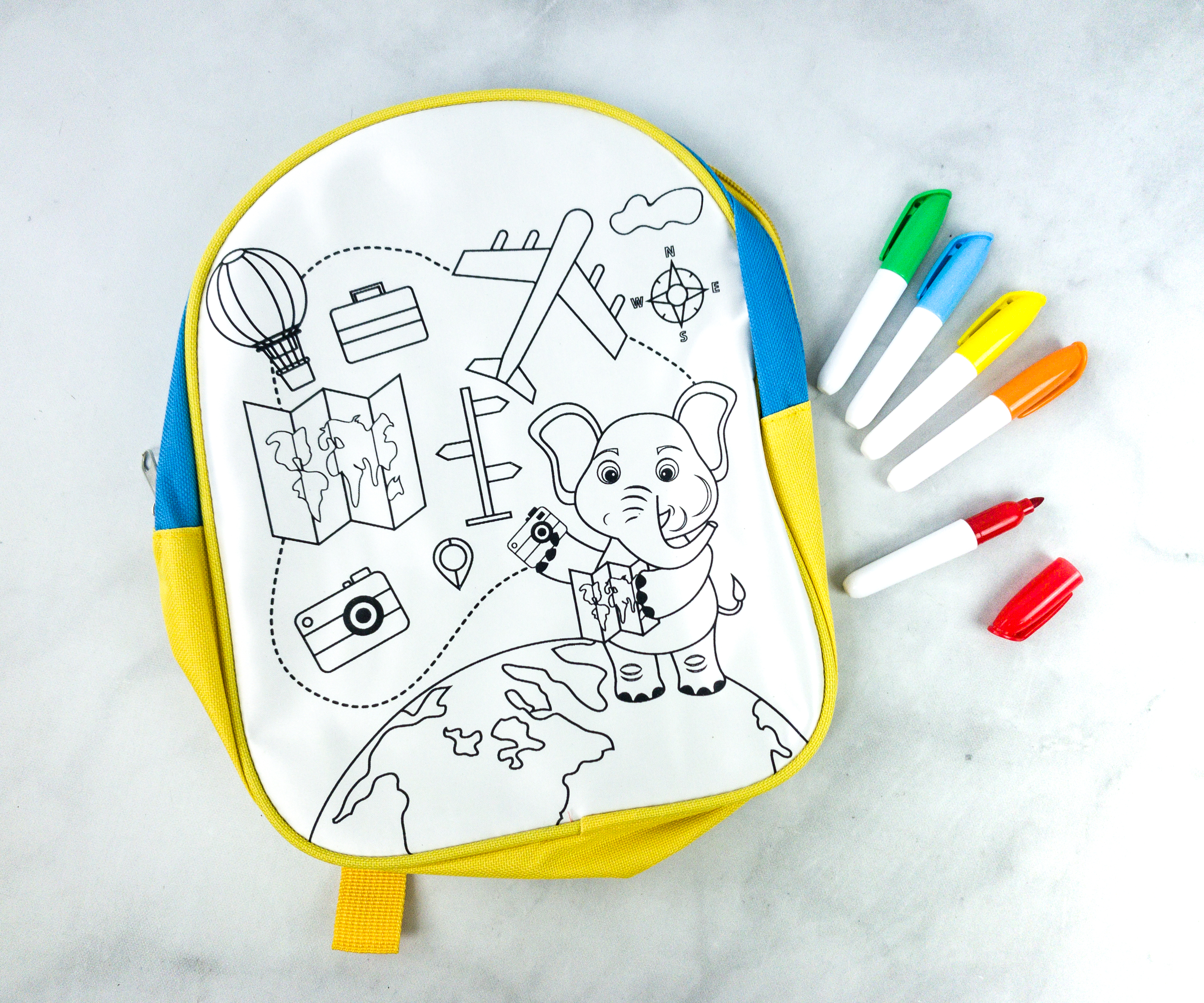 World Explorers Backpack. Specially designed for the little adventurers, this bag can fit all the materials in this kit as well as other supplies.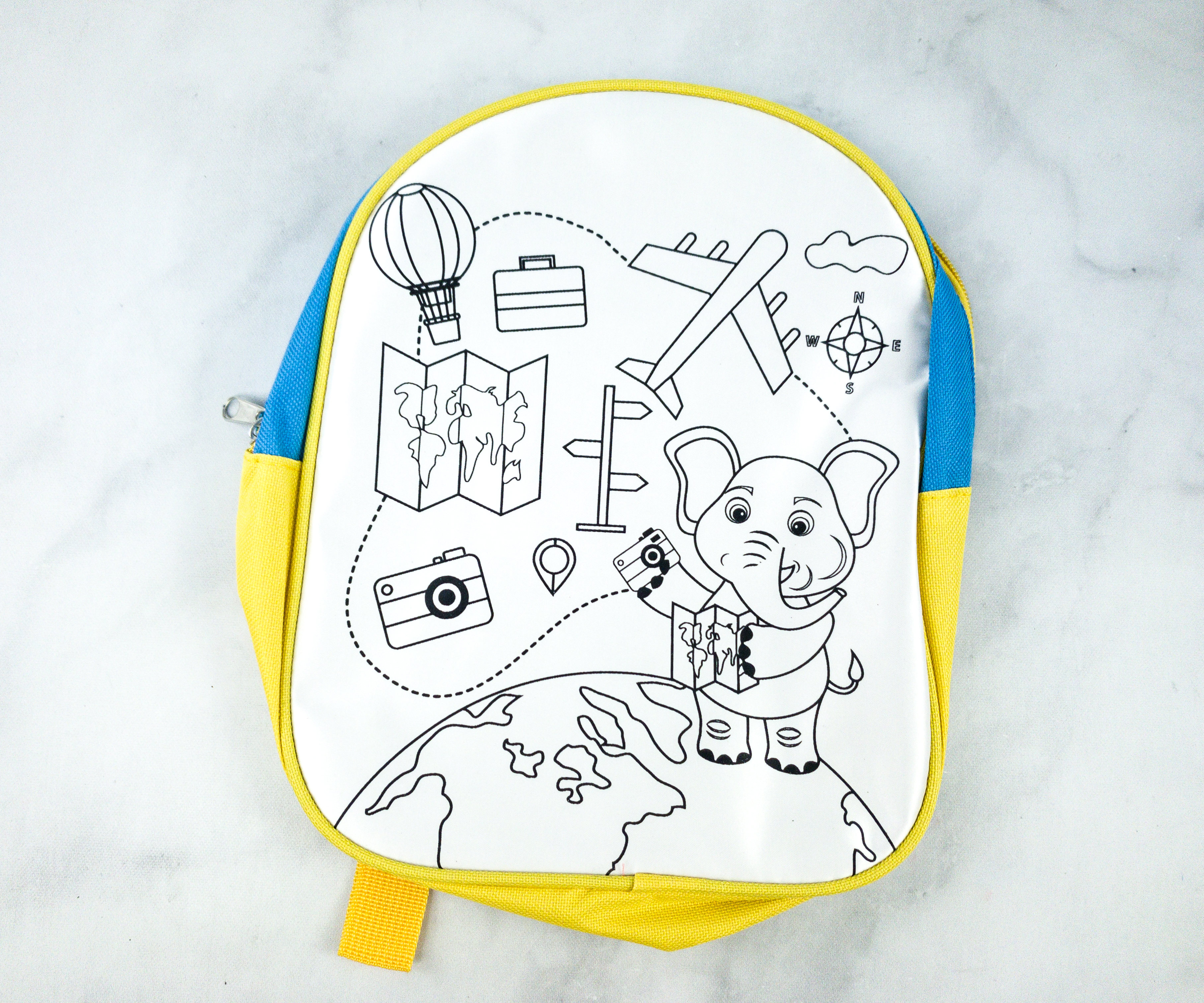 The front of the backpack is like a big page out of a coloring book.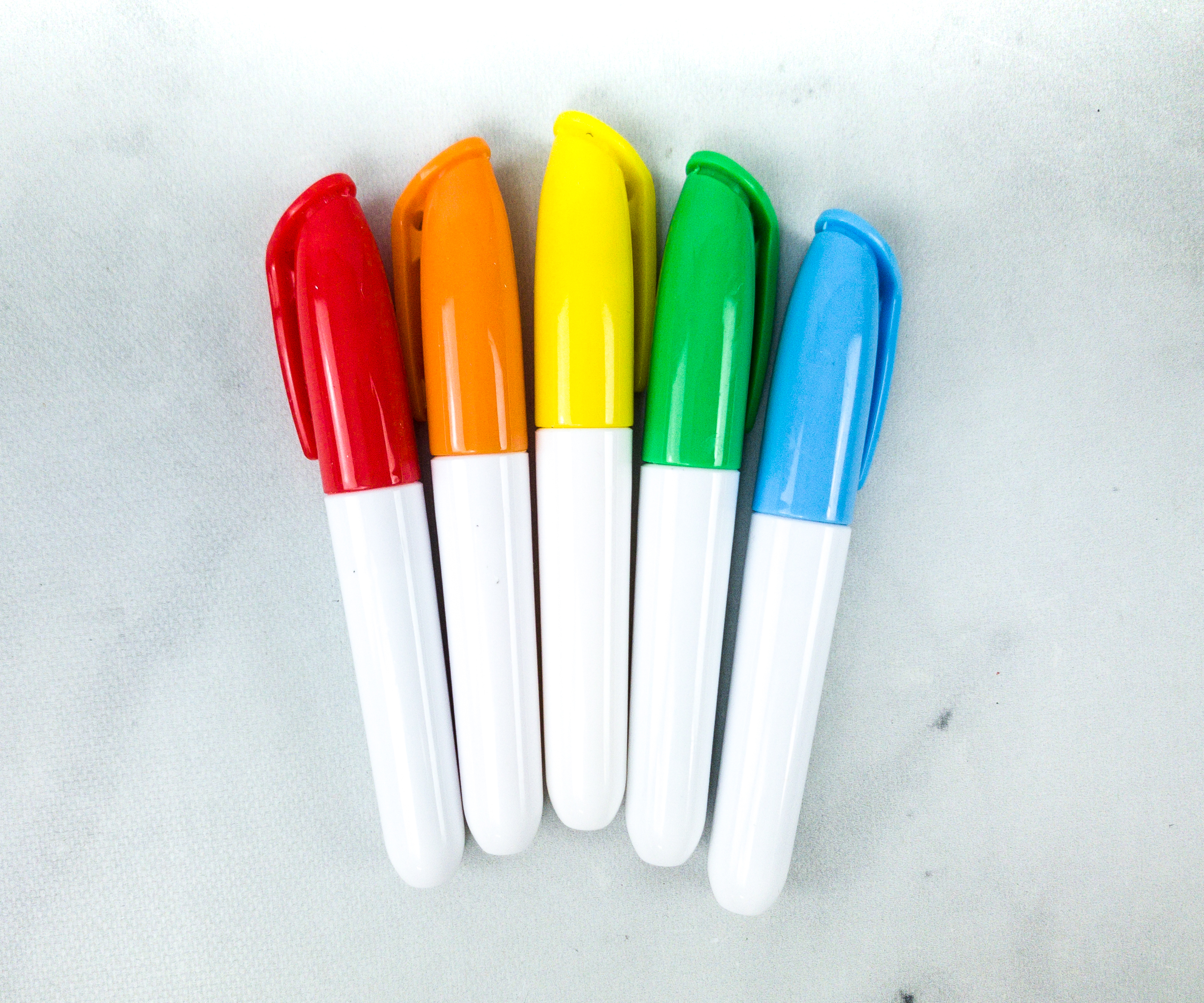 They even added colored markers so kids can color the front of the bag however they like!
The bag has adjustable shoulder straps.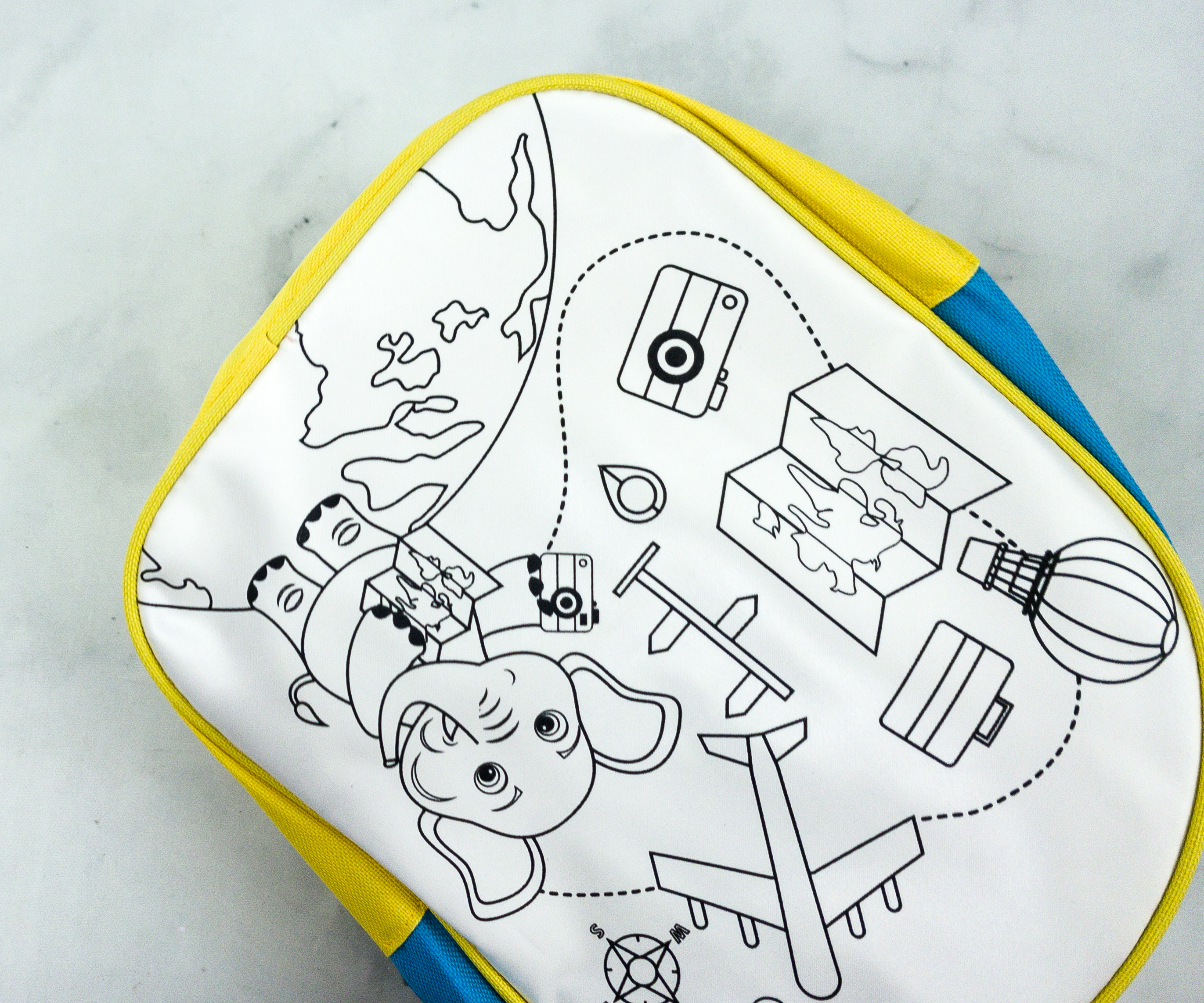 The image shows the box's Elephant mascot, and some icons that are related to traveling like airplanes, a hot air balloon, map, camera, and even the globe!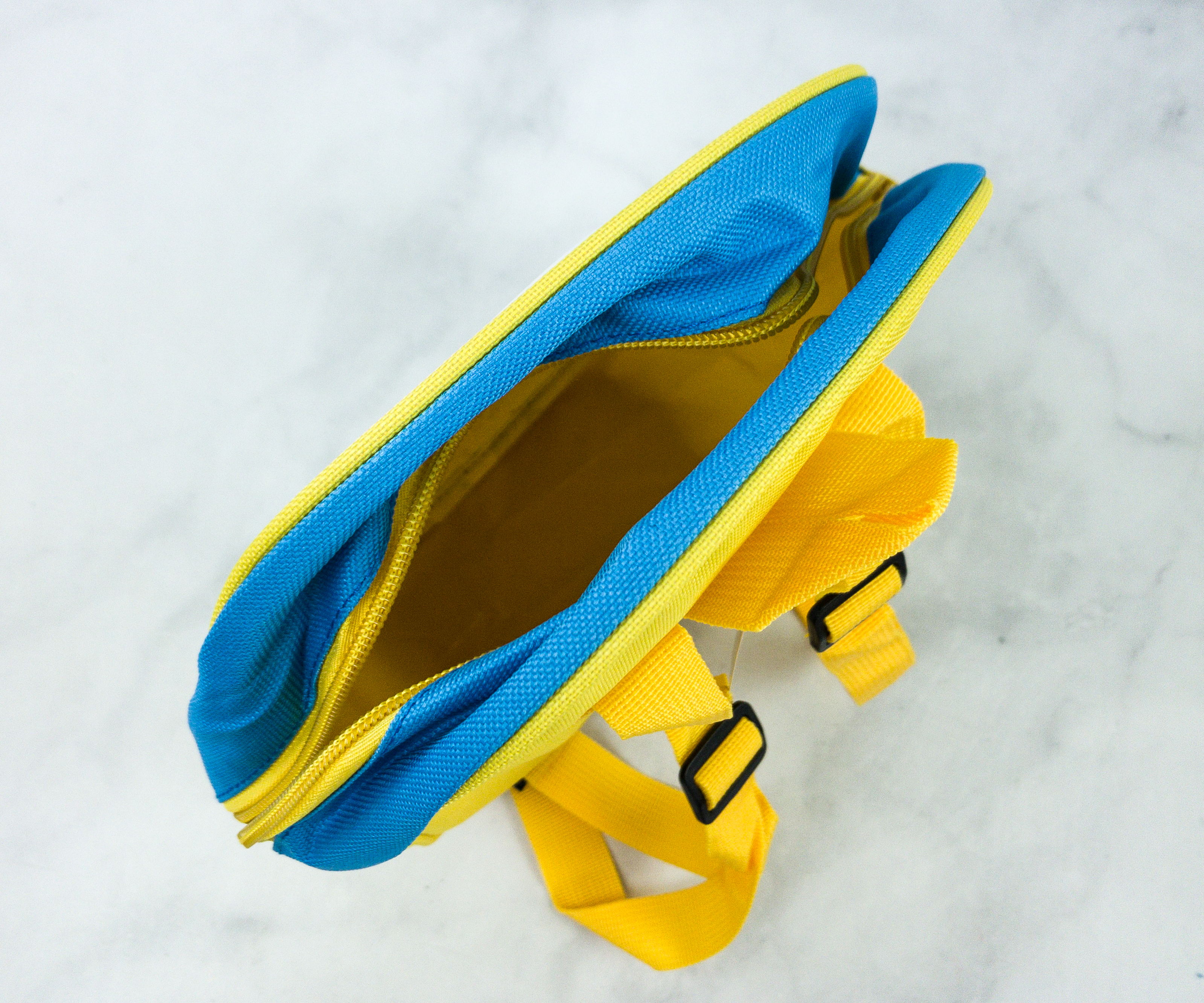 The bag is spacious, and it is secured by a zipper.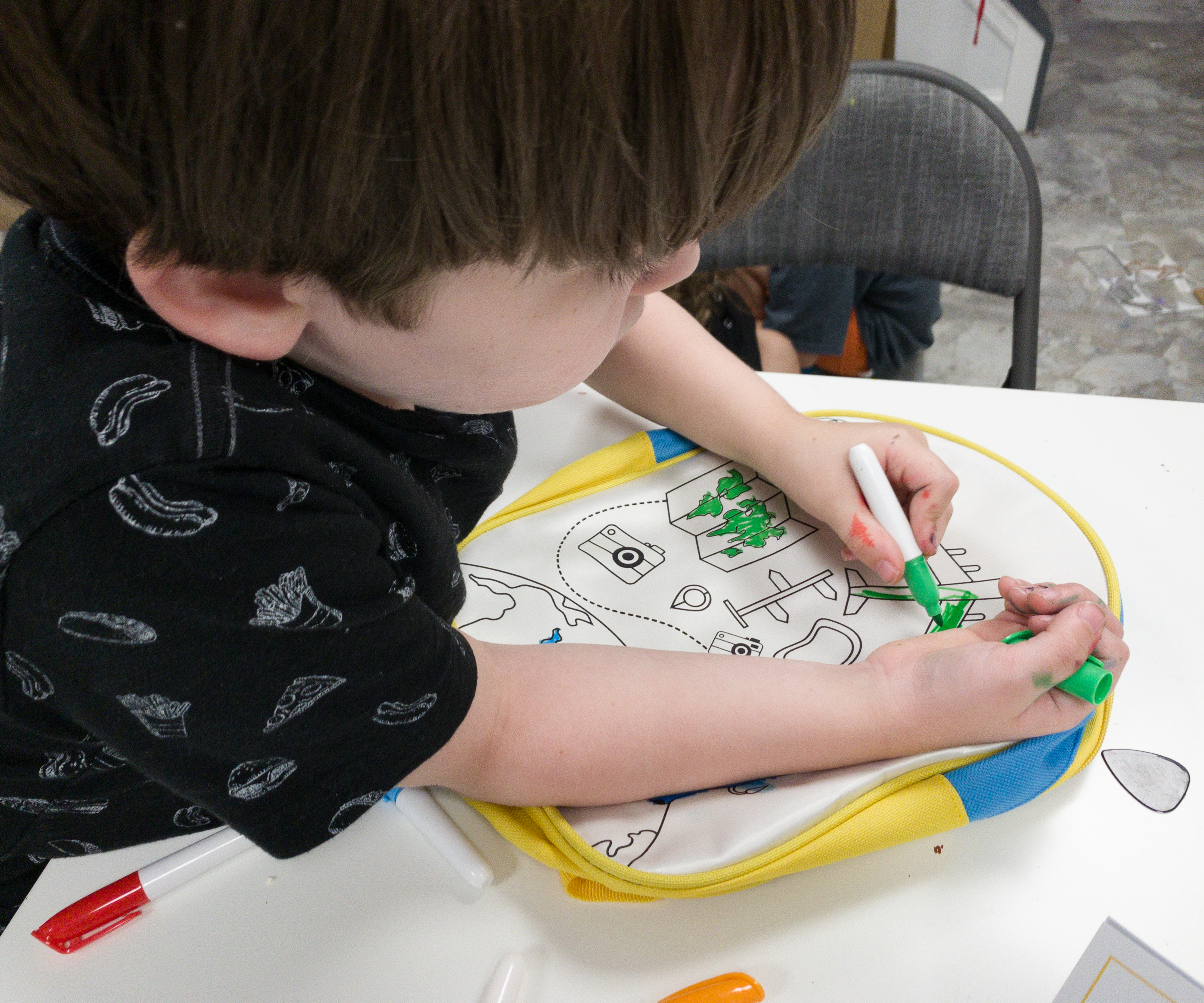 My son enjoyed coloring the backpack using the provided markers!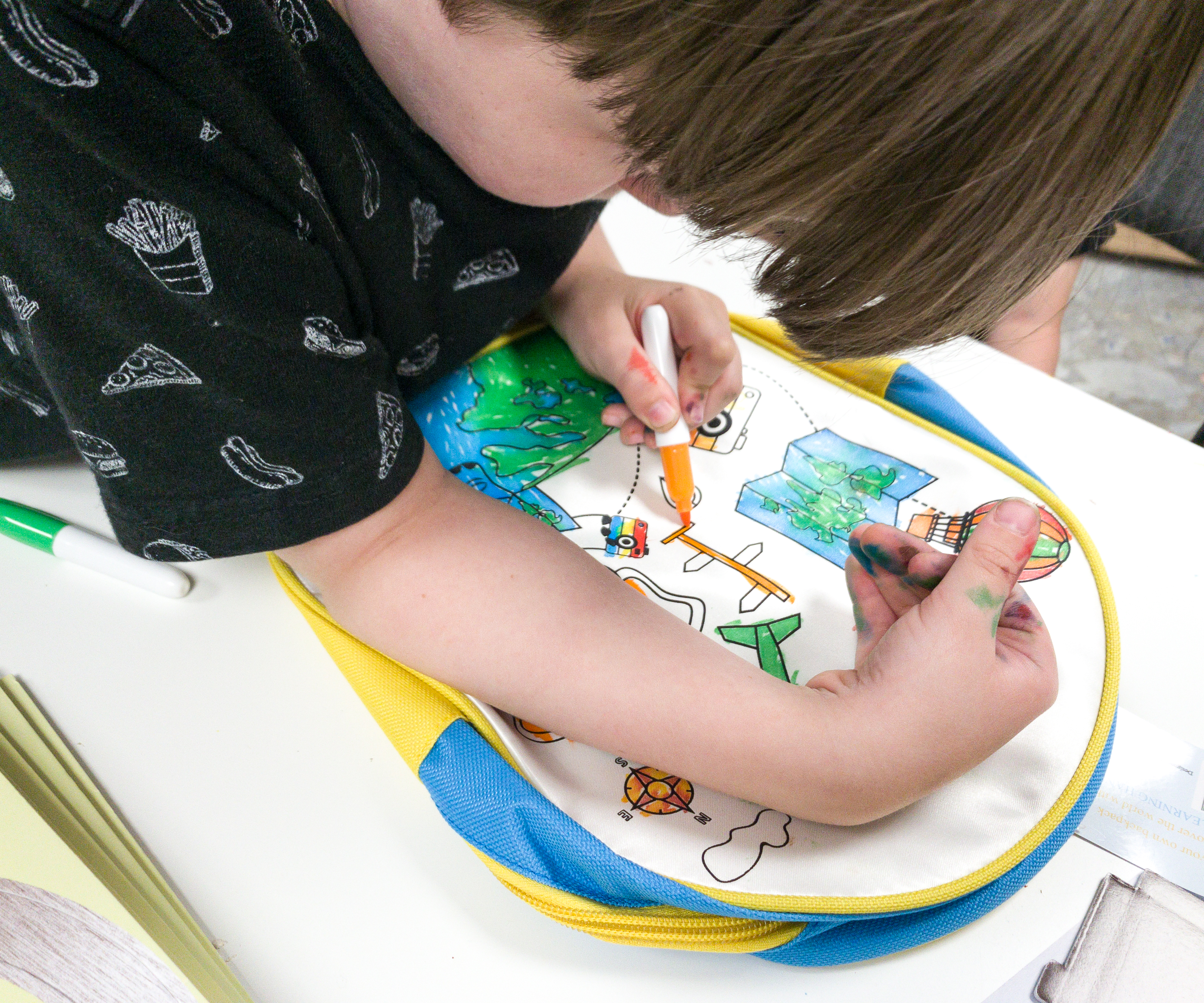 It was a bit messy because the ink from the markers transferred to his hands, but those washed off easily later on.
Here's the finished product! My son loves it!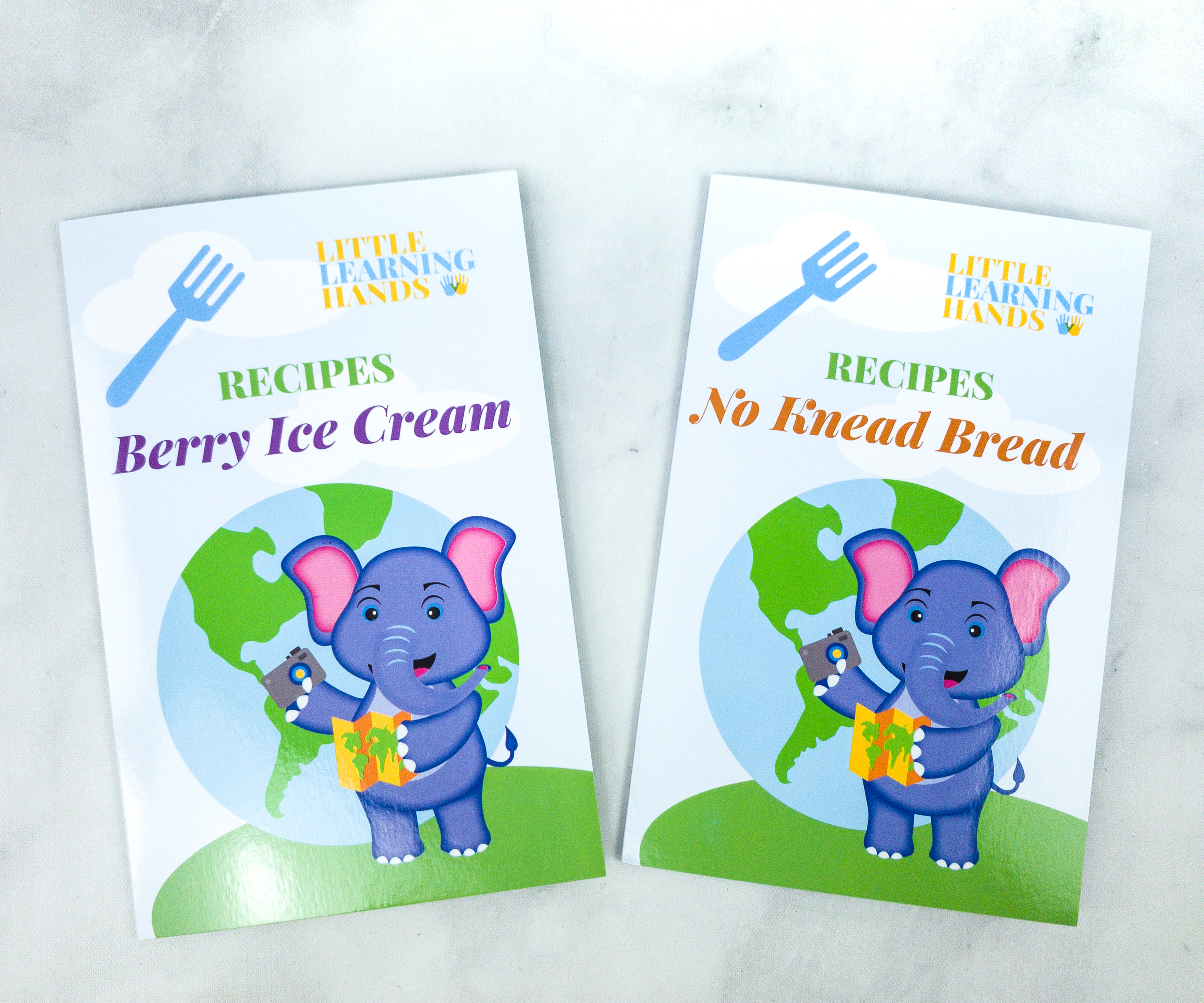 Global Recipes. One thing that we look forward to when we travel is trying out good food. Similar to that experience, this kit included new recipes that we can try!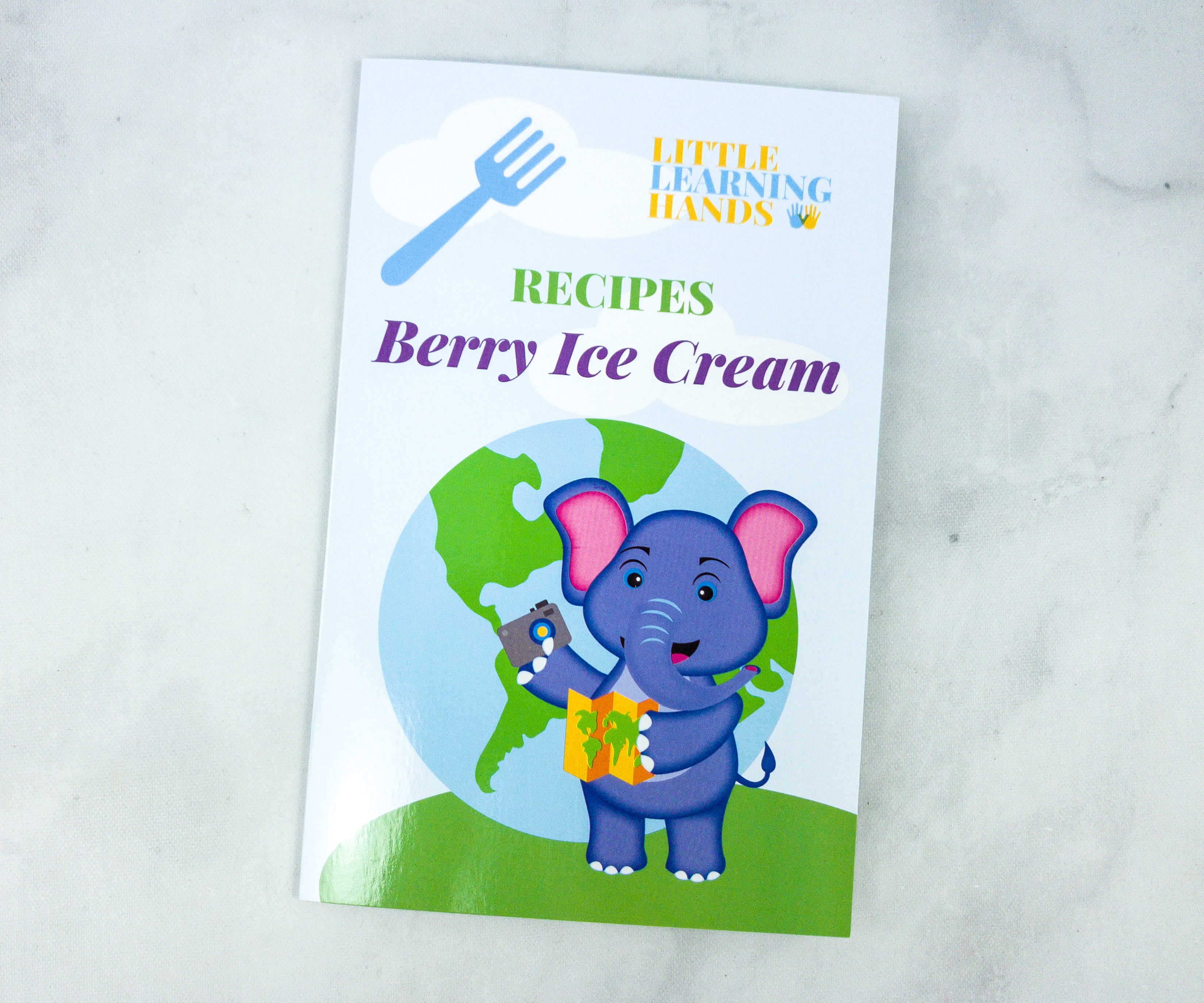 The first recipe is a delicious Berry Ice Cream dessert!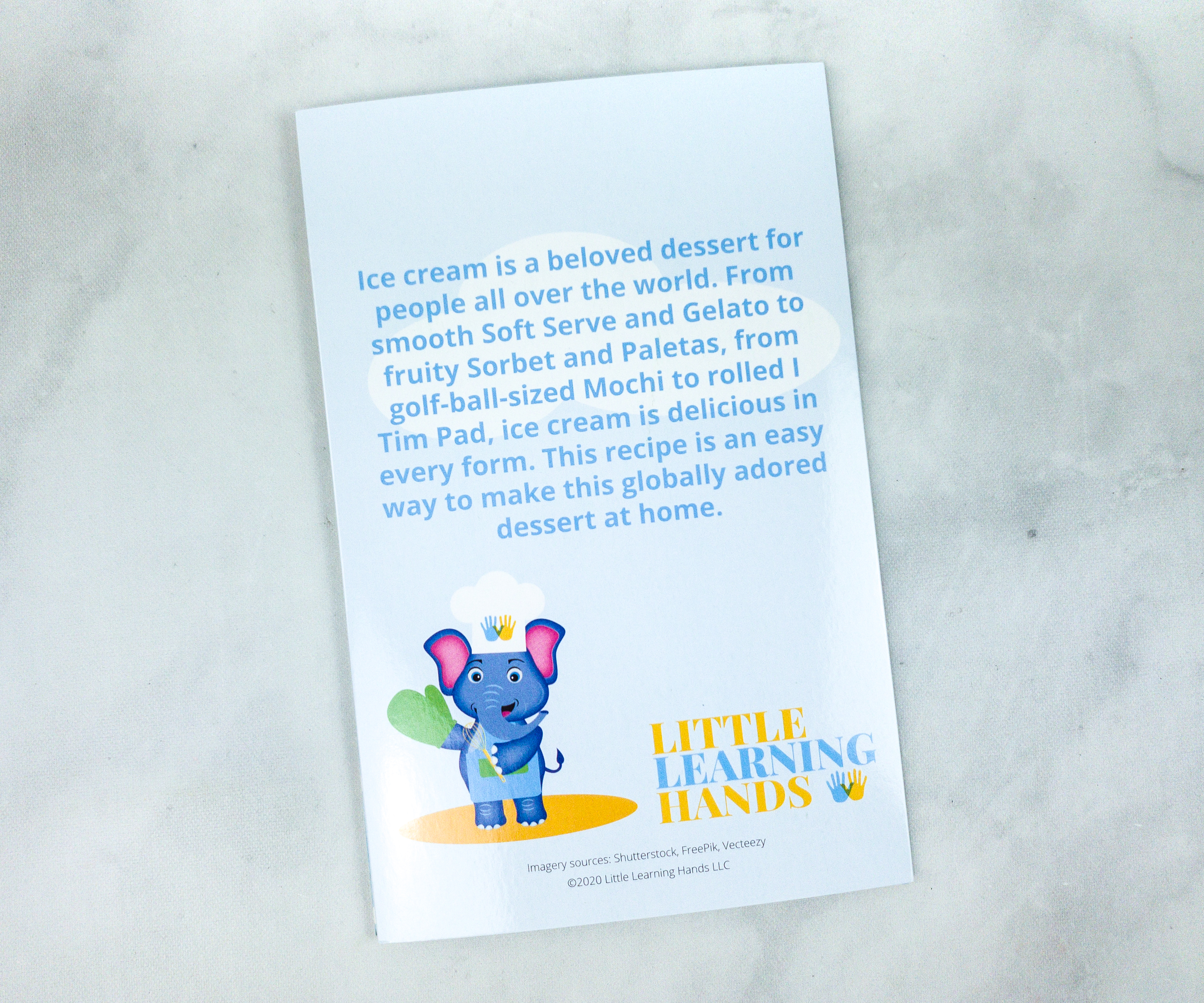 The recipe card included some fun facts about ice cream.
Ice cream is a beloved dessert for people all over the world. From smooth Soft Serve and Gelato to fruity Sorbet and Paletas, from golf-ball-sized Mochi to rolled I Tim Pad, ice cream is delicious in every for,. This recipe is an easy way to make this globally adored dessert at home.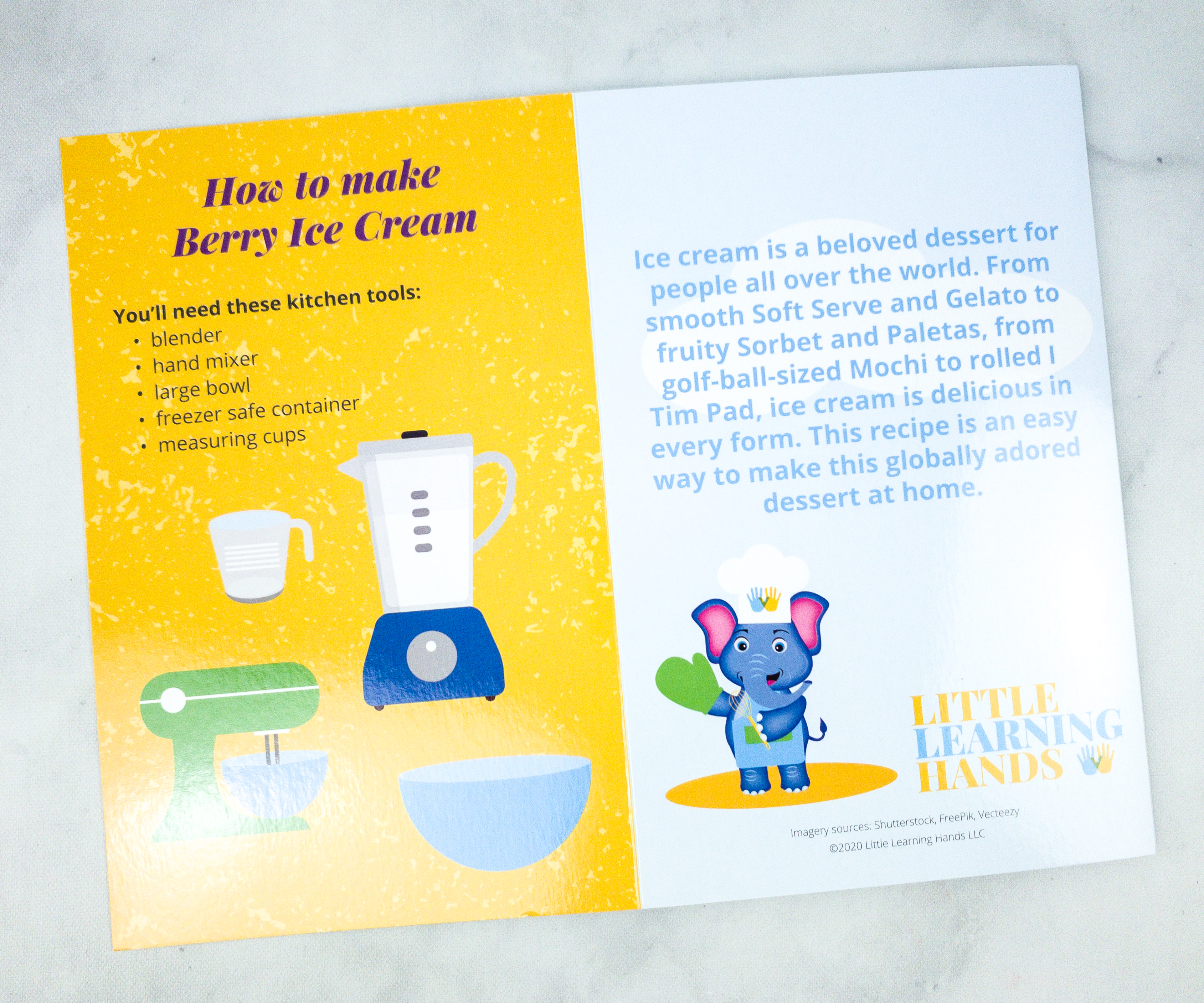 Inside, there's a list of all the ingredients and appliances needed to make the dessert.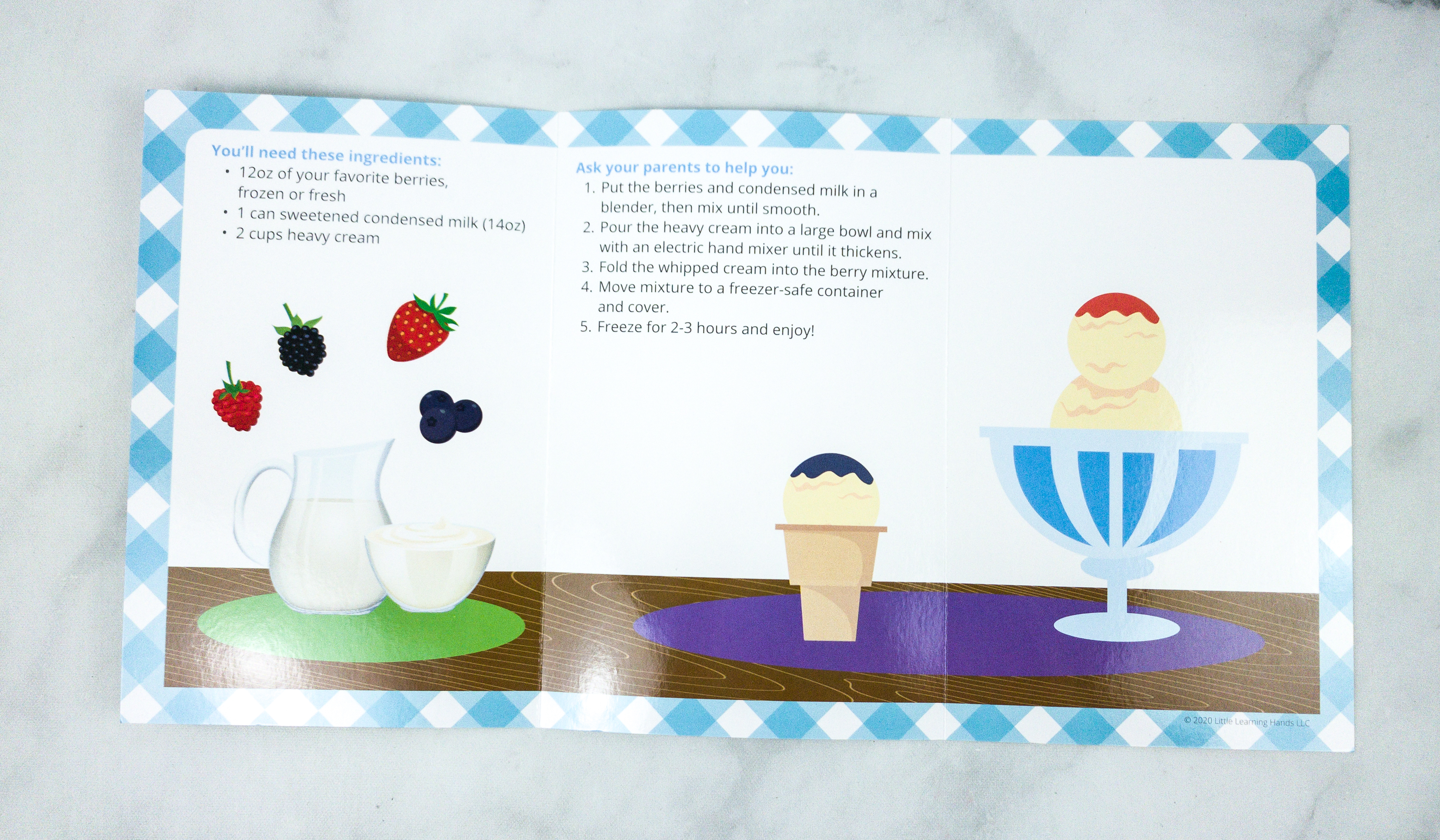 The kids will need the help of an adult as they make this recipe, but the instructions are generally easy-to-follow.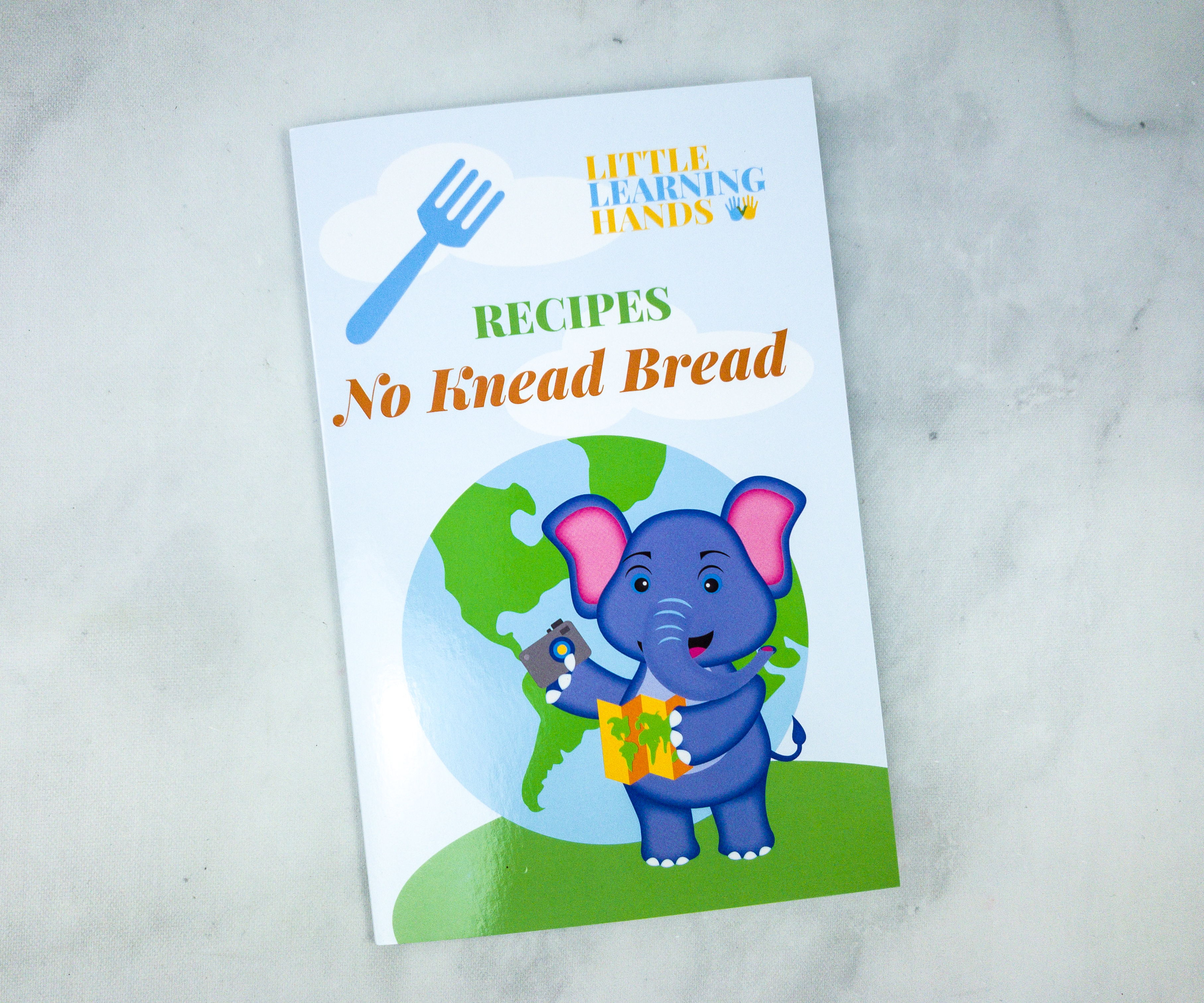 Another recipe is the No Knead Bread!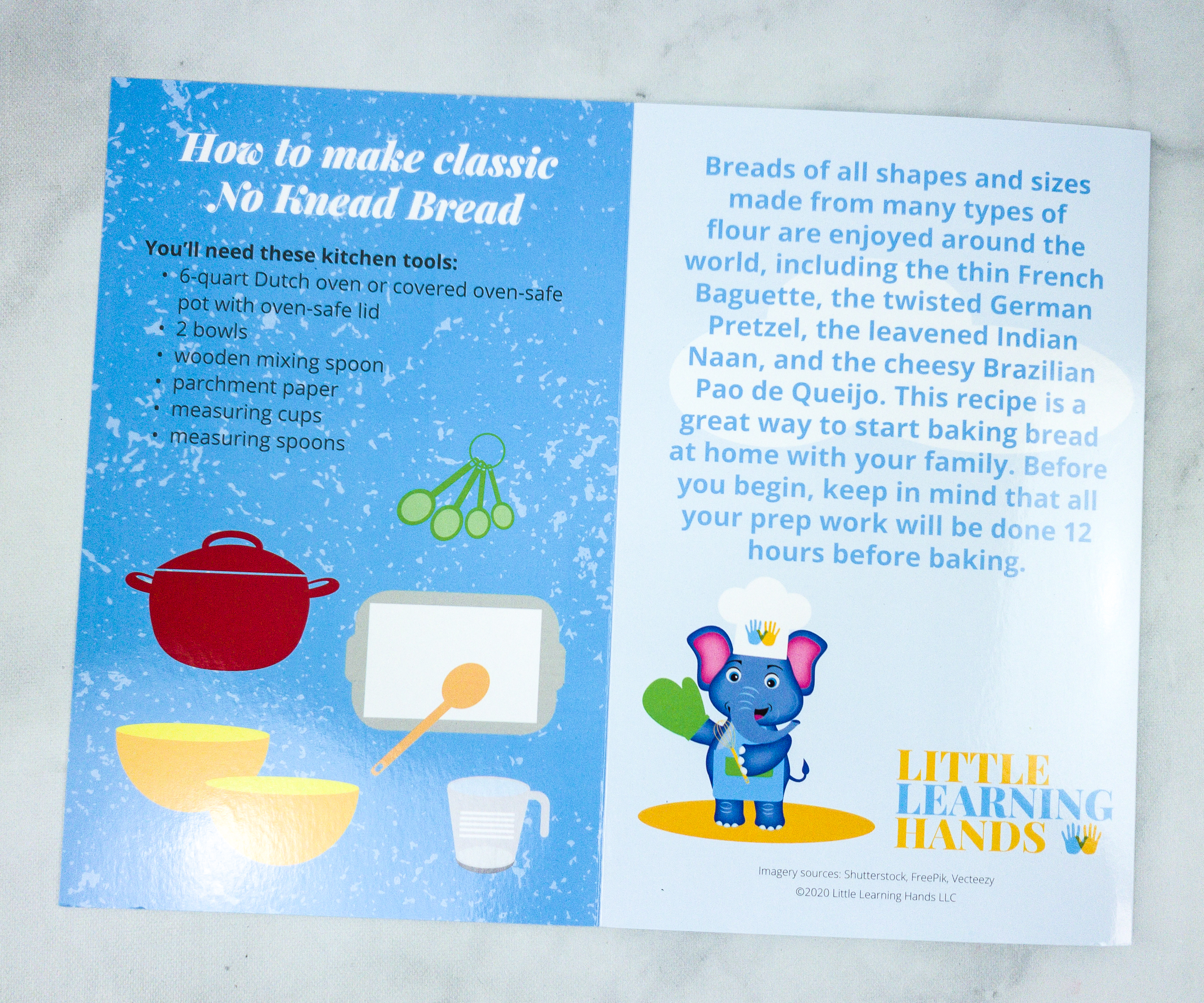 Bread is a staple food on many tables around the world. It usually needs some kneading but this kit presented a bread recipe with no kneading involved!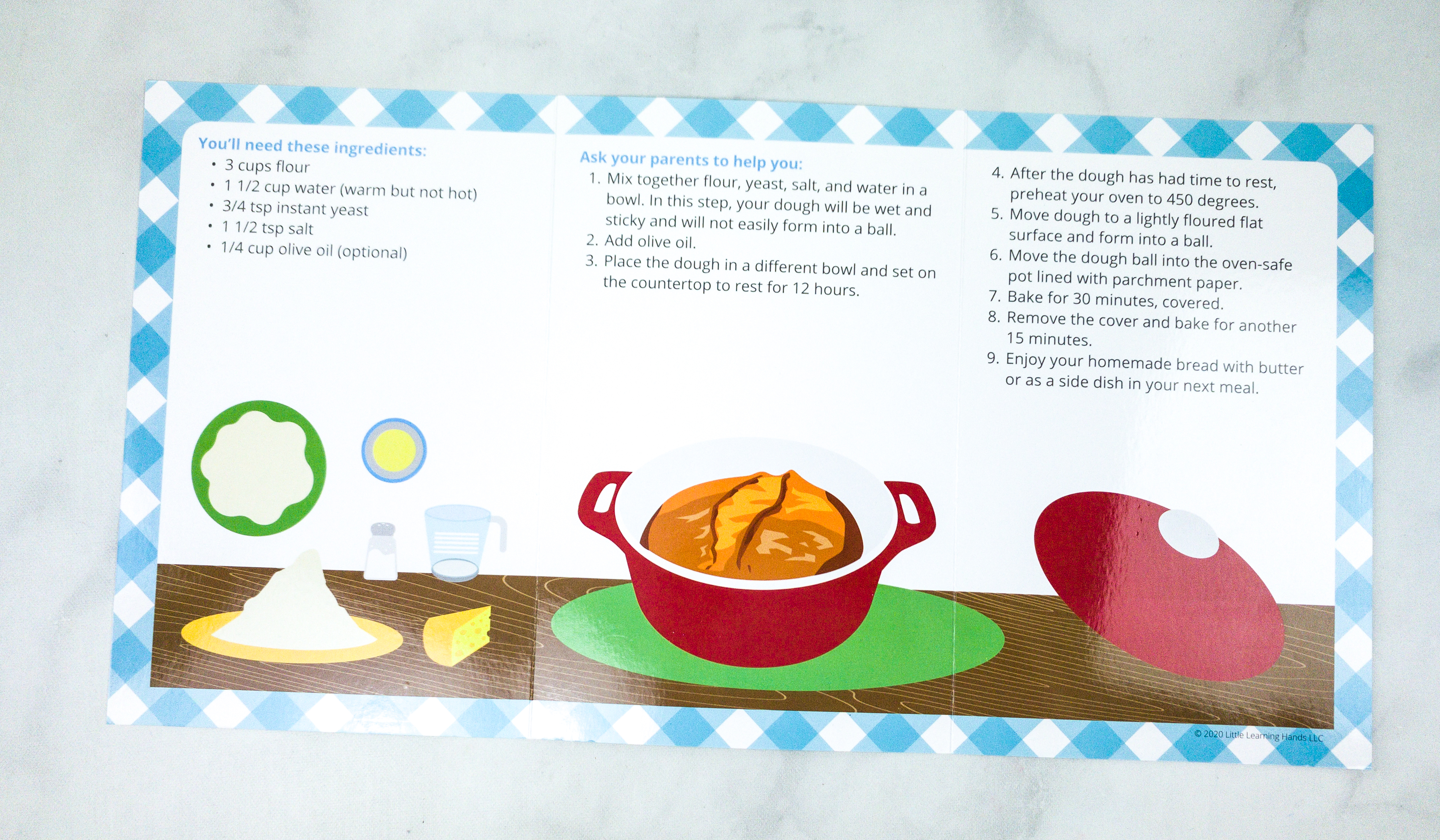 Like the first recipe, they also listed the ingredients, appliances, and easy-to-follow steps so we can easily make the recipe.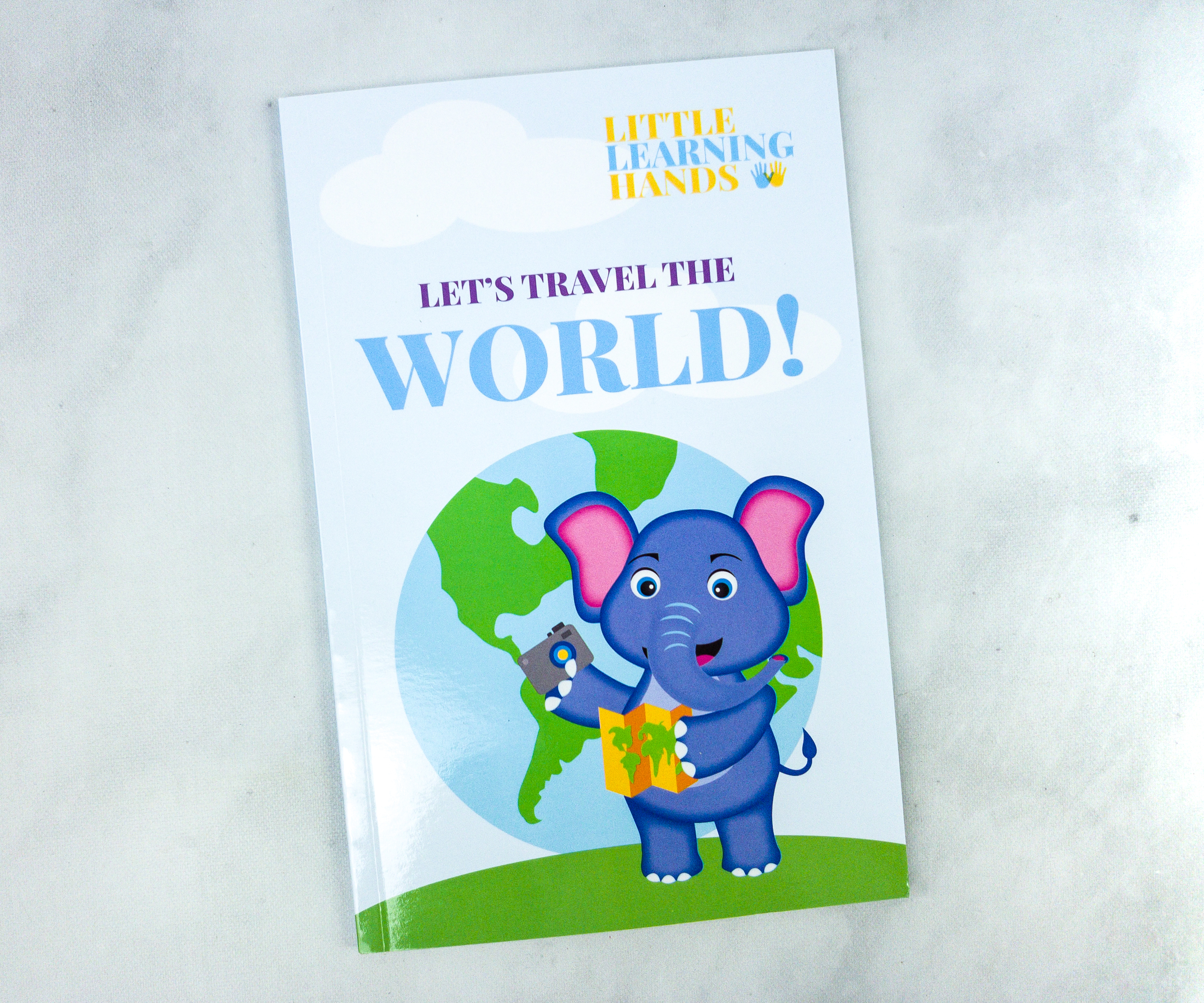 Global Booklet. The Global Booklet will help kids further in exploring the world by providing more information and fun facts!
It started off with an article about our planet, Earth!
We then moved on to explore one of the continents, North America. It consists of 23 countries and there are approximately 579 million people living in this continent!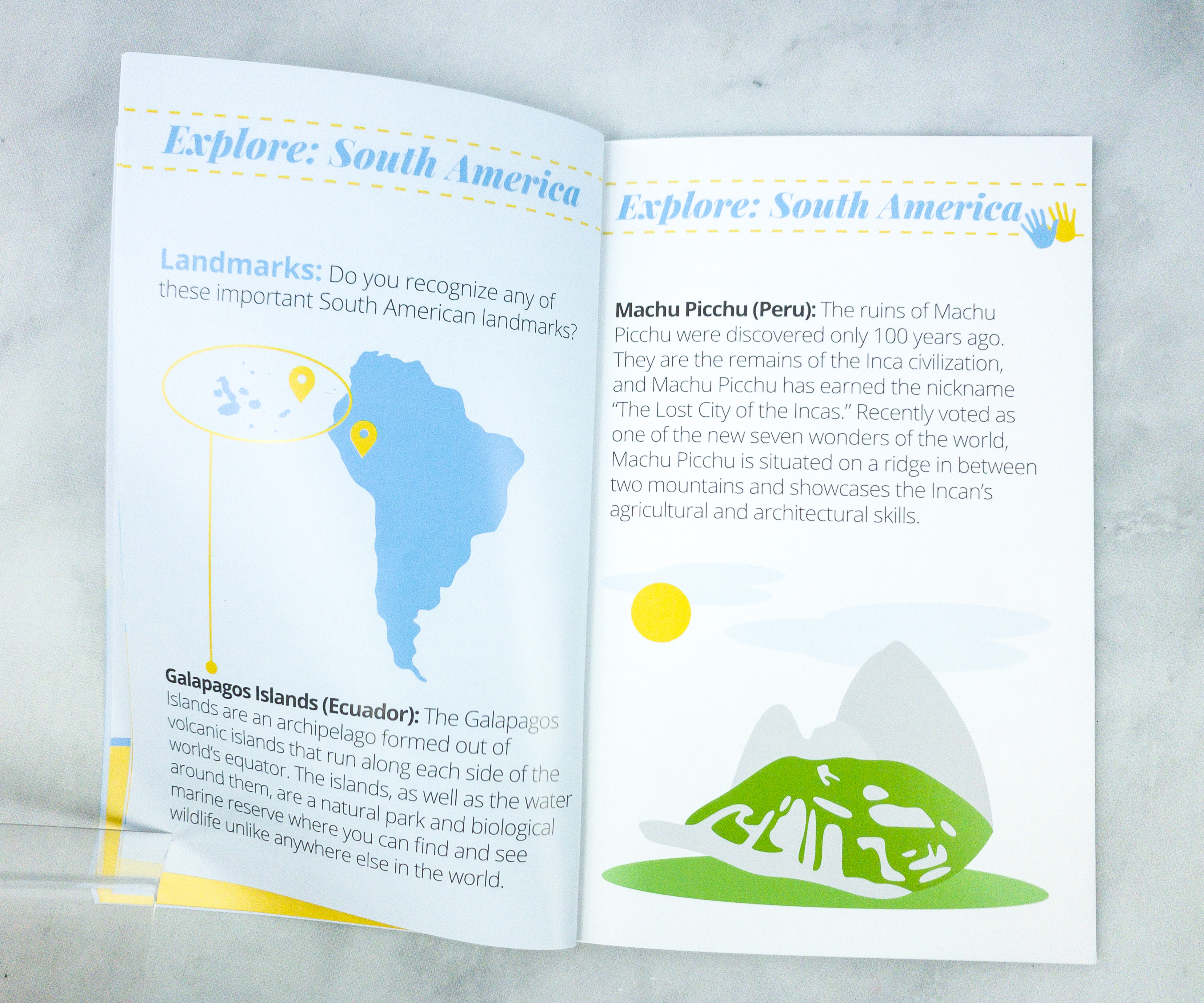 Next up is South America! tThis is where you can find some amazing landmarks such as the Galapagos Island in Ecuador, and Machu Picchu in Peru!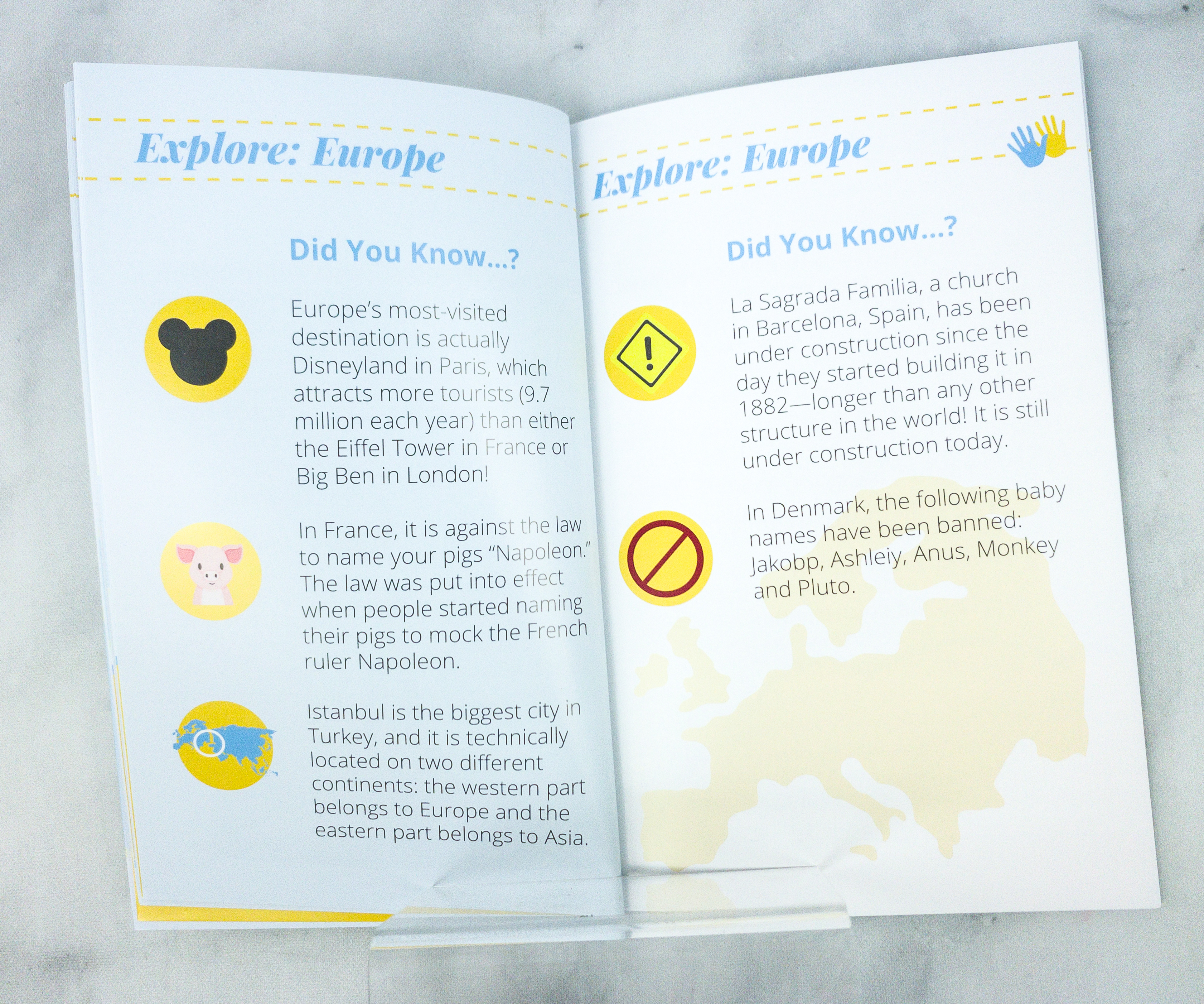 They also listed some fun facts about Europe, which mentions Disneyland Paris, Istanbul, Turkey, and La Sagrada Familia Church in Spain.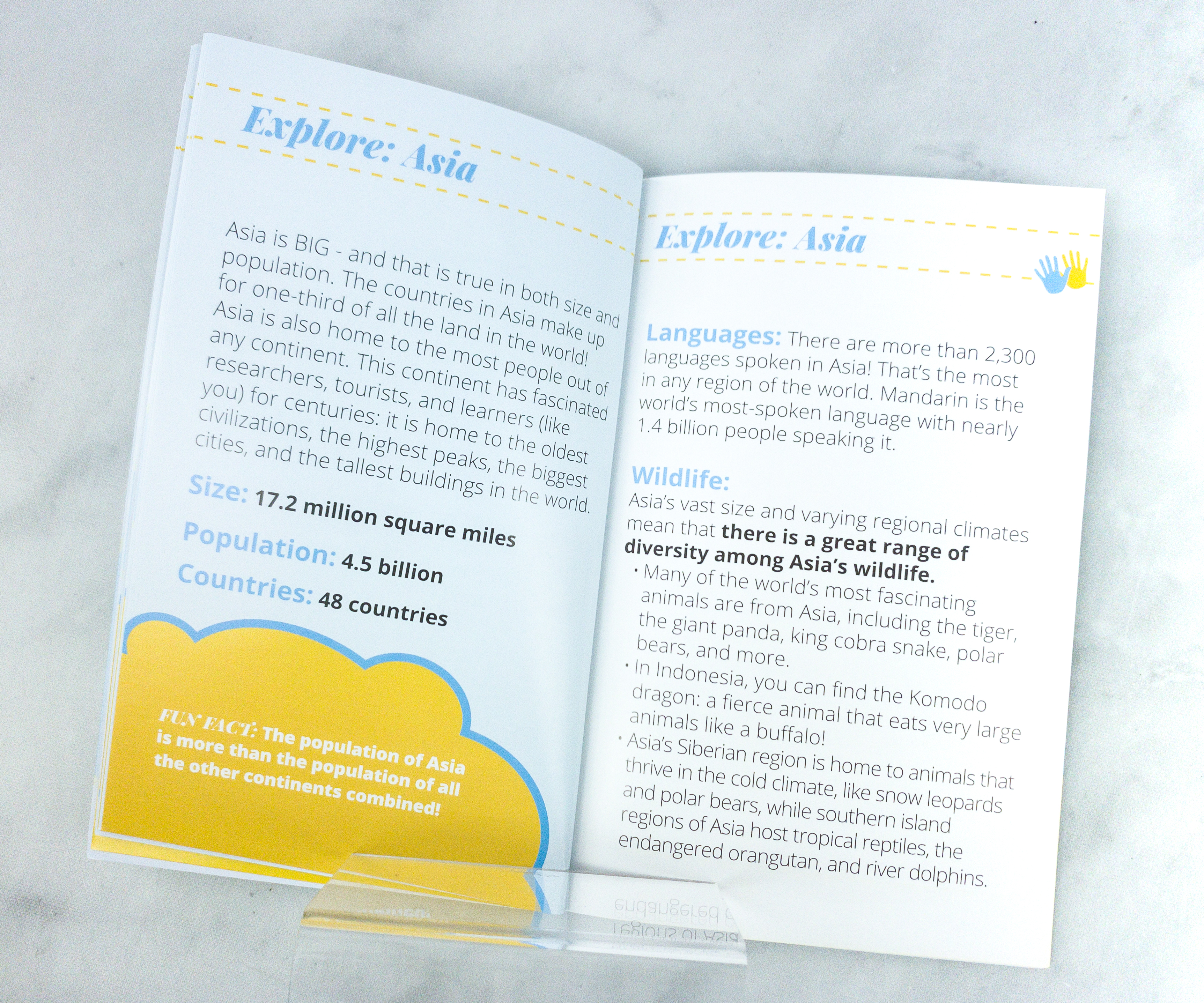 Now, we're onto Asia! There are 48 countries in Asia and they have a population of 4.5 billion people!
Next, there's Africa, where you can find the popular Sahara desert and Nile river.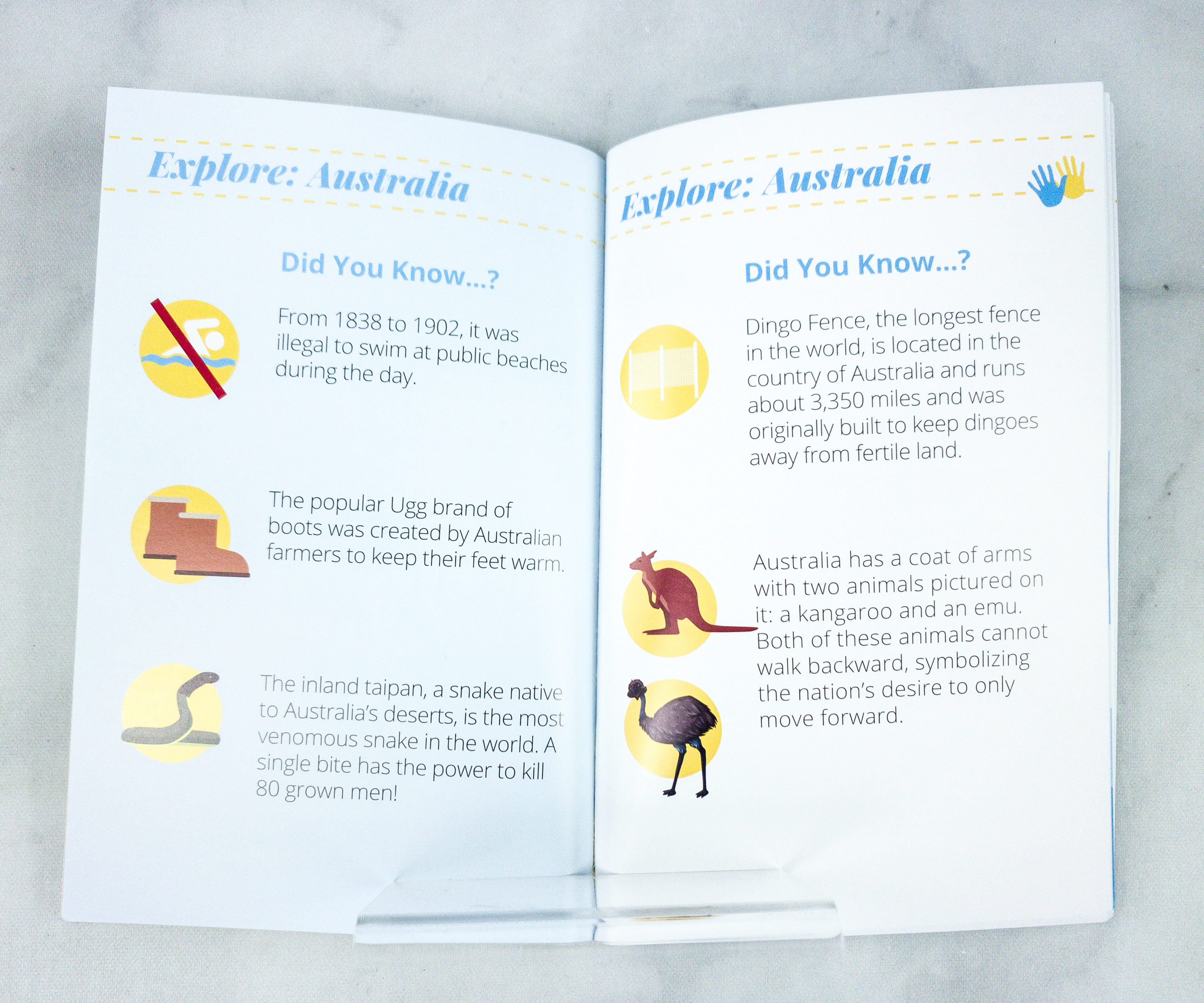 Of course, there are also some fun facts about the continent down under, and the home of the kangaroos, Australia!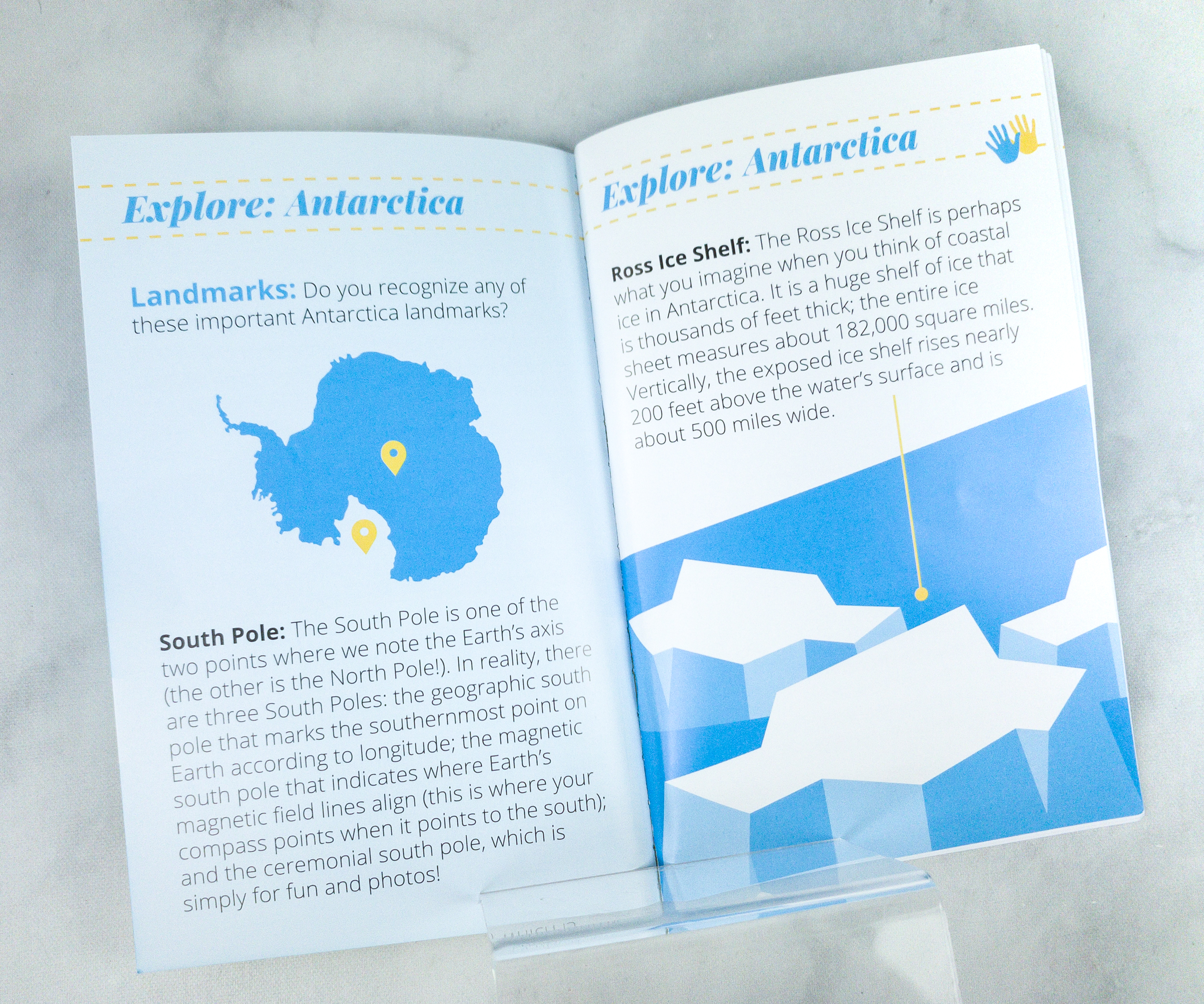 Lastly, the booklet took the kids to the icy South Pole and Ross Ice Shelf in Antarctica!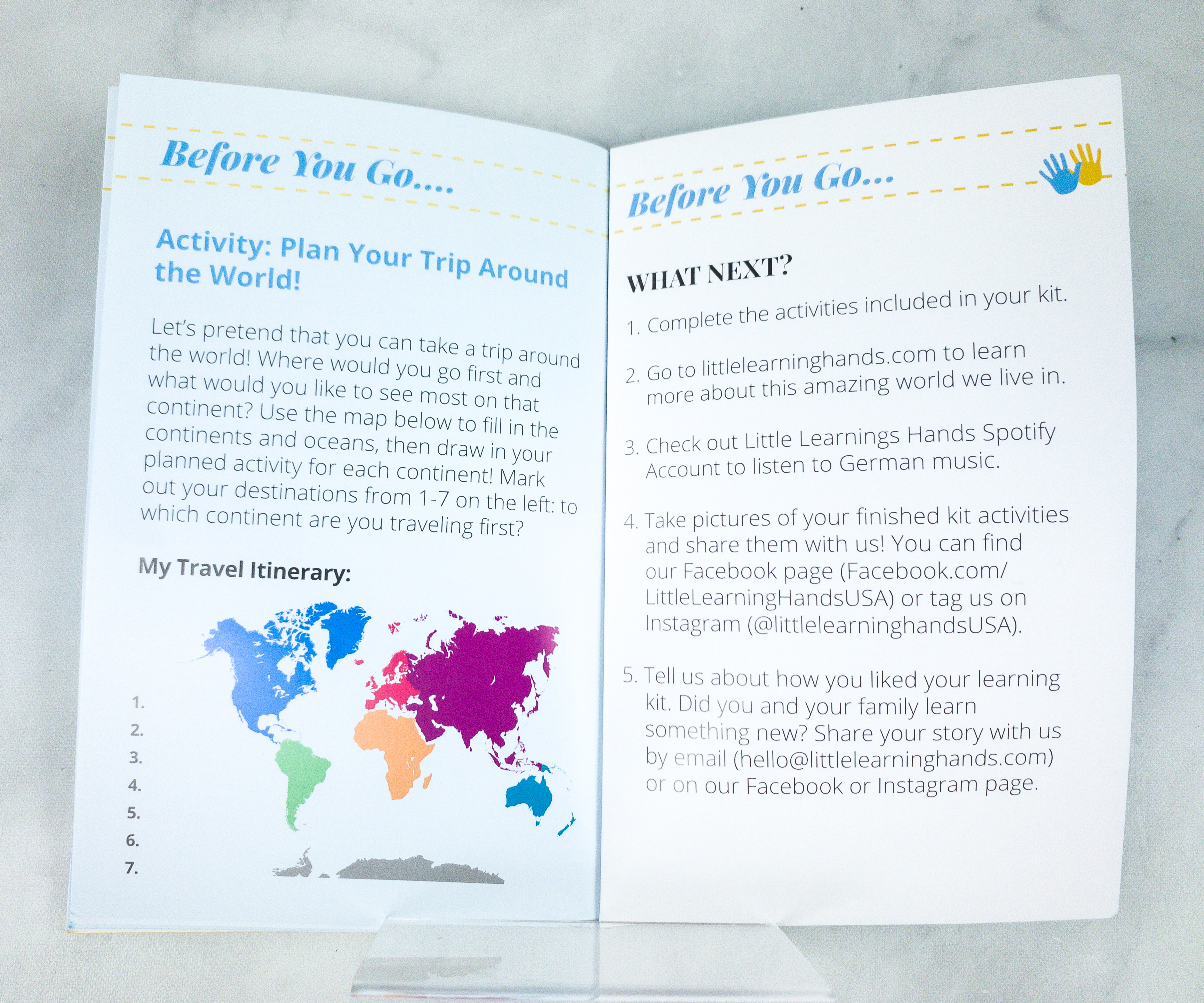 The booklet even helped us out in planning our next trip around the world!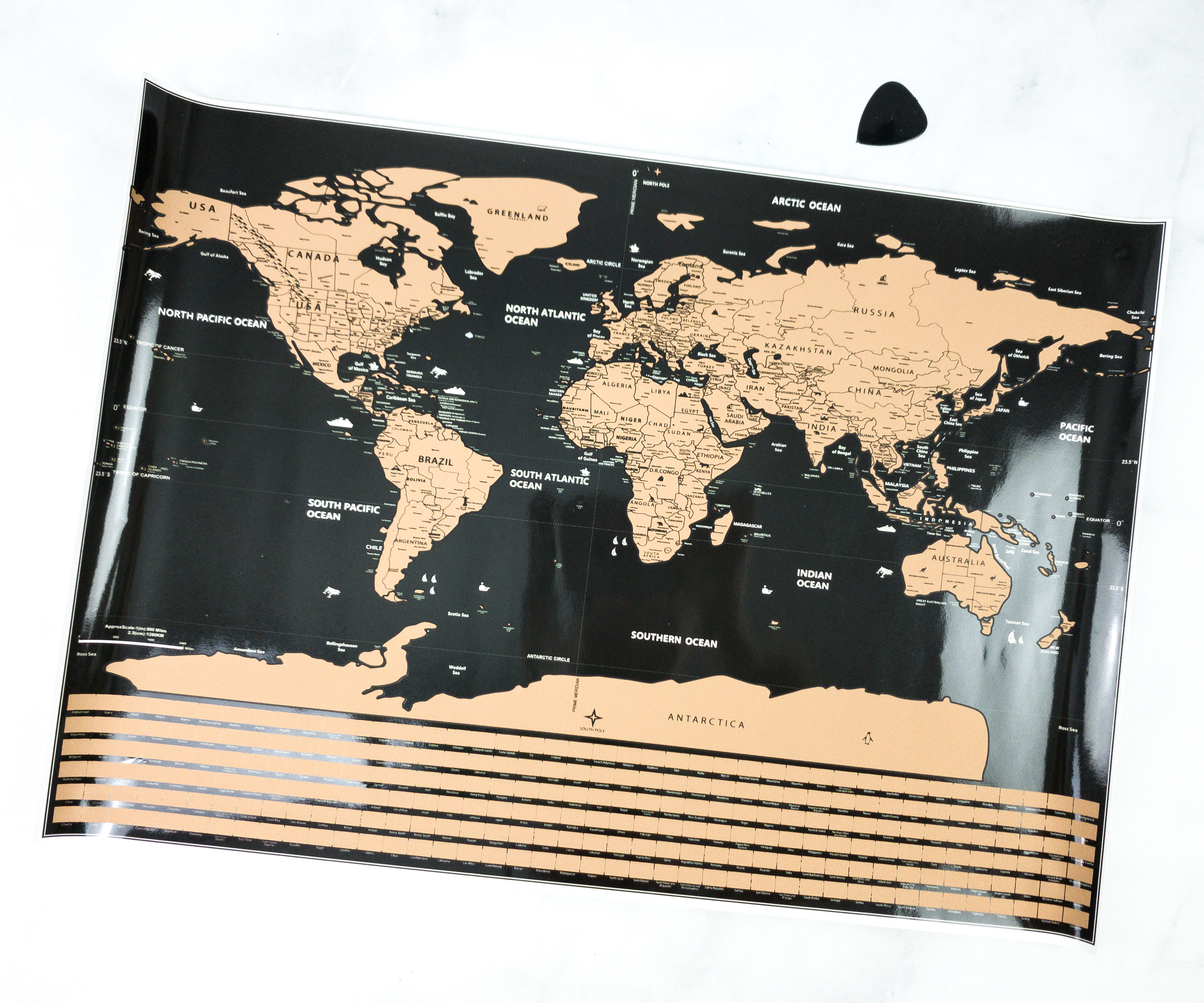 Scratch Off Map of the World. Another item in this kit to help us keep track of the countries we visit is this scratch off map!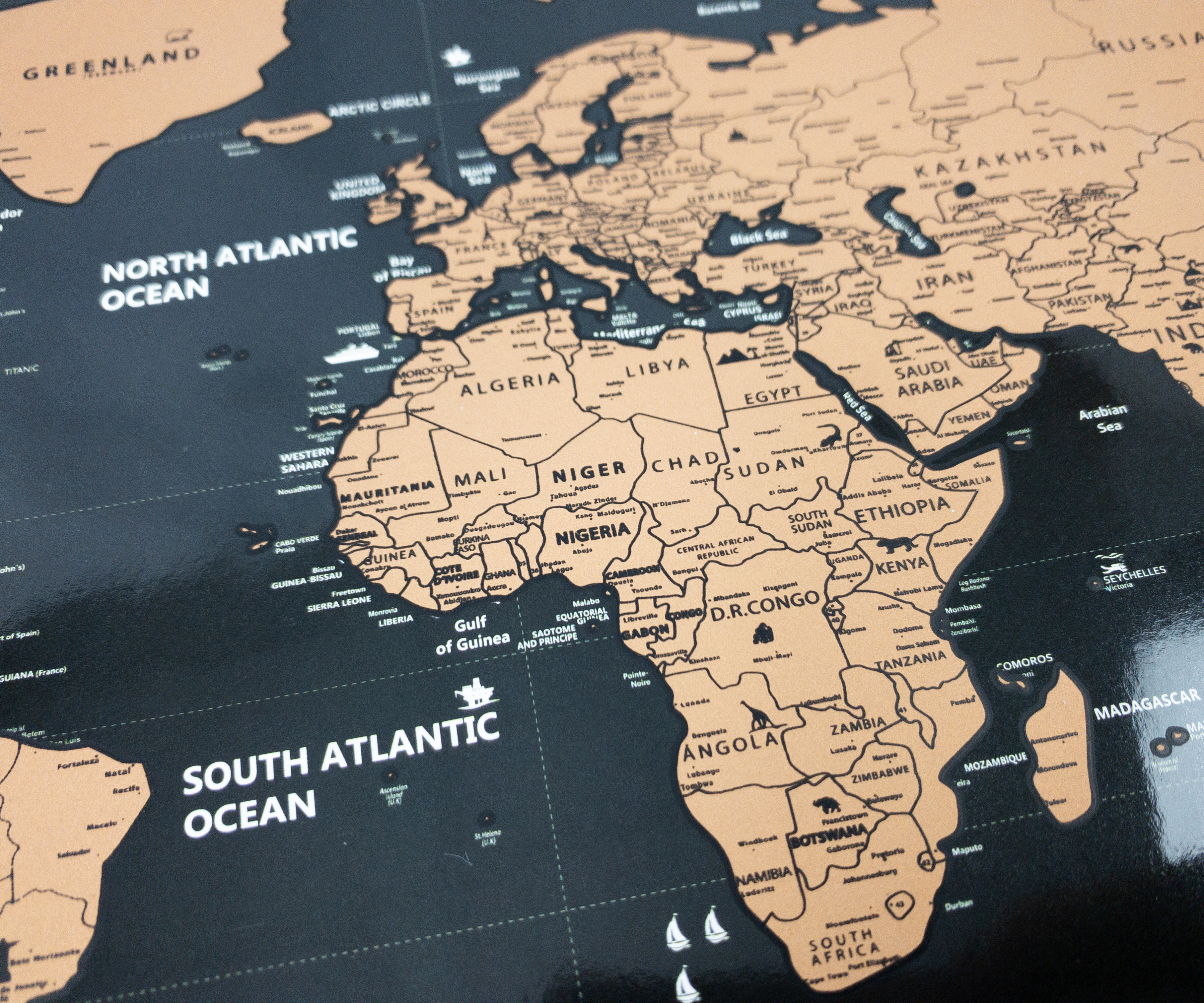 Here's a closer look at the African continent!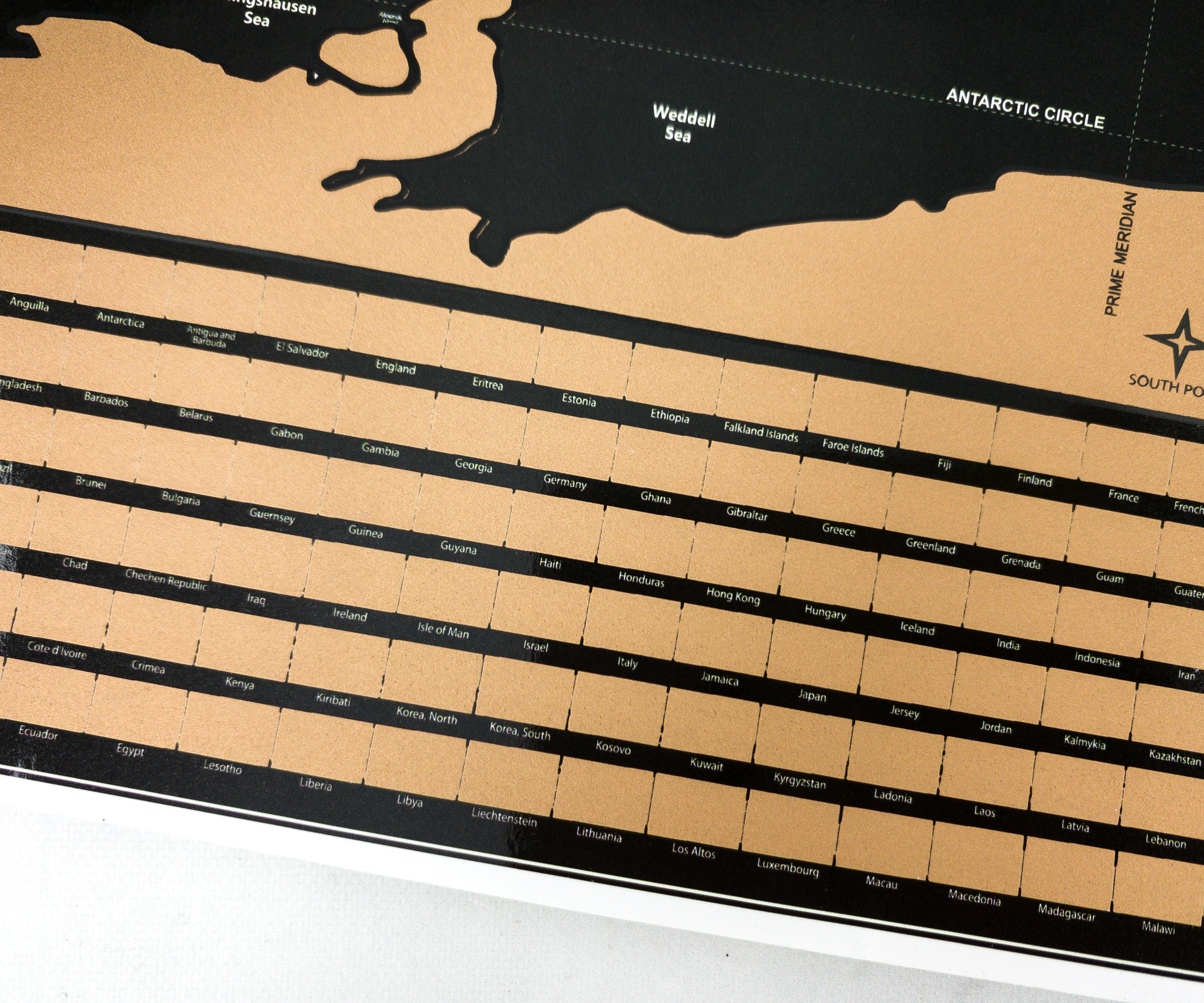 As we visit some of the countries, we can scratch it off from this list. This map will surely look good on any wall!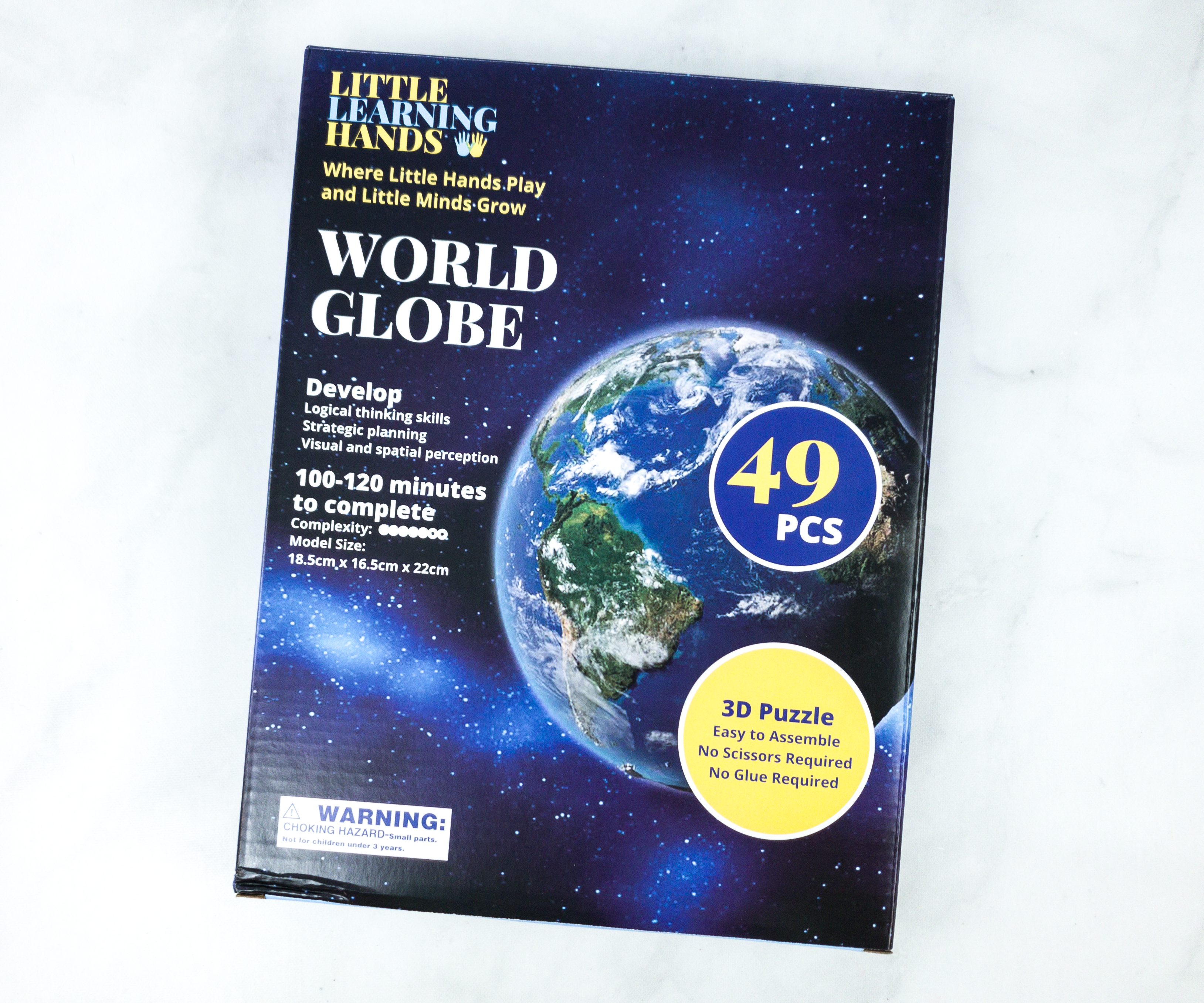 3D Puzzle of the World. This is not your ordinary puzzle that lays flat on a surface because it's a 3D puzzle of the globe!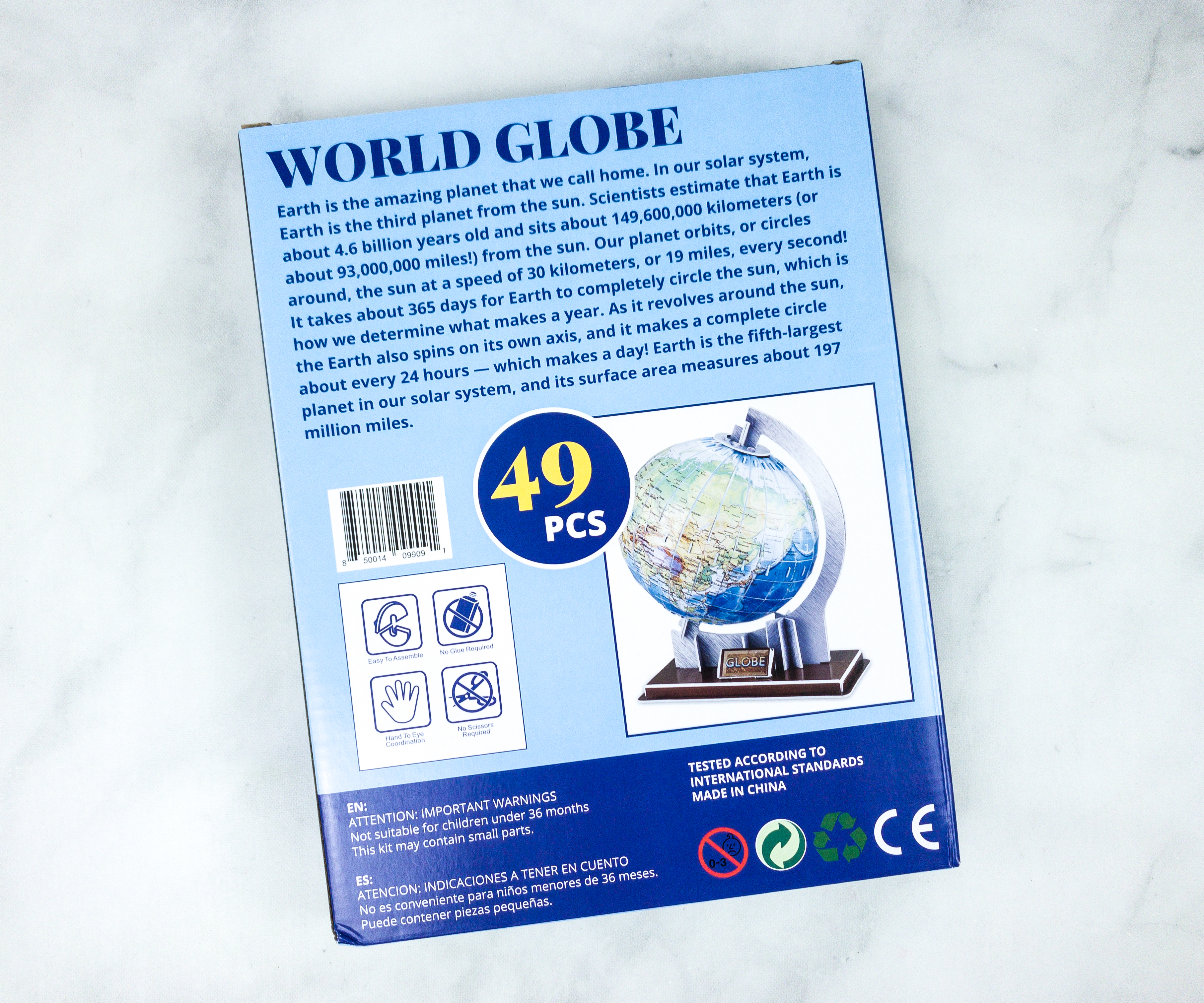 The puzzle consists of 49 pieces.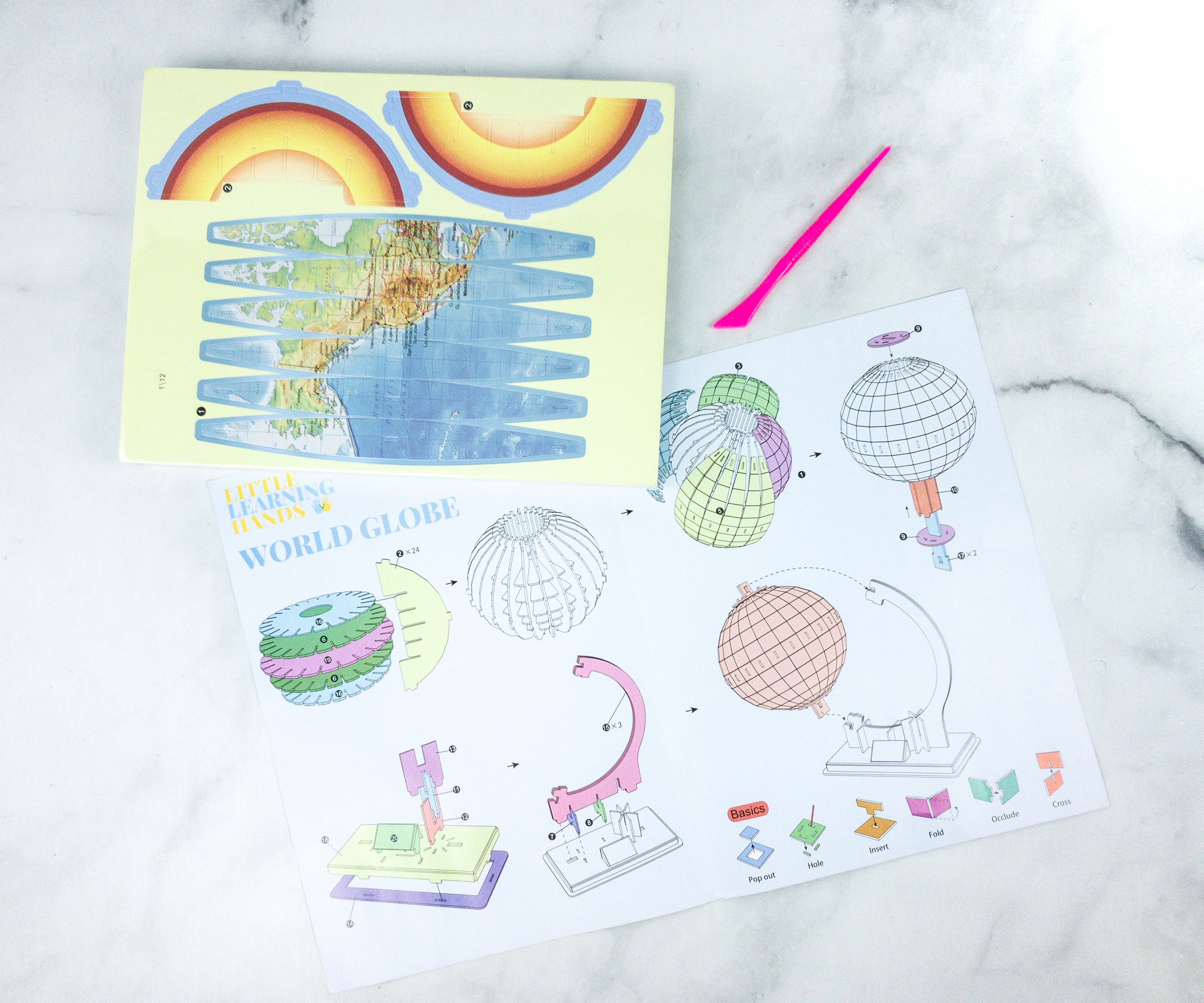 Here's everything that we need to build our own globe.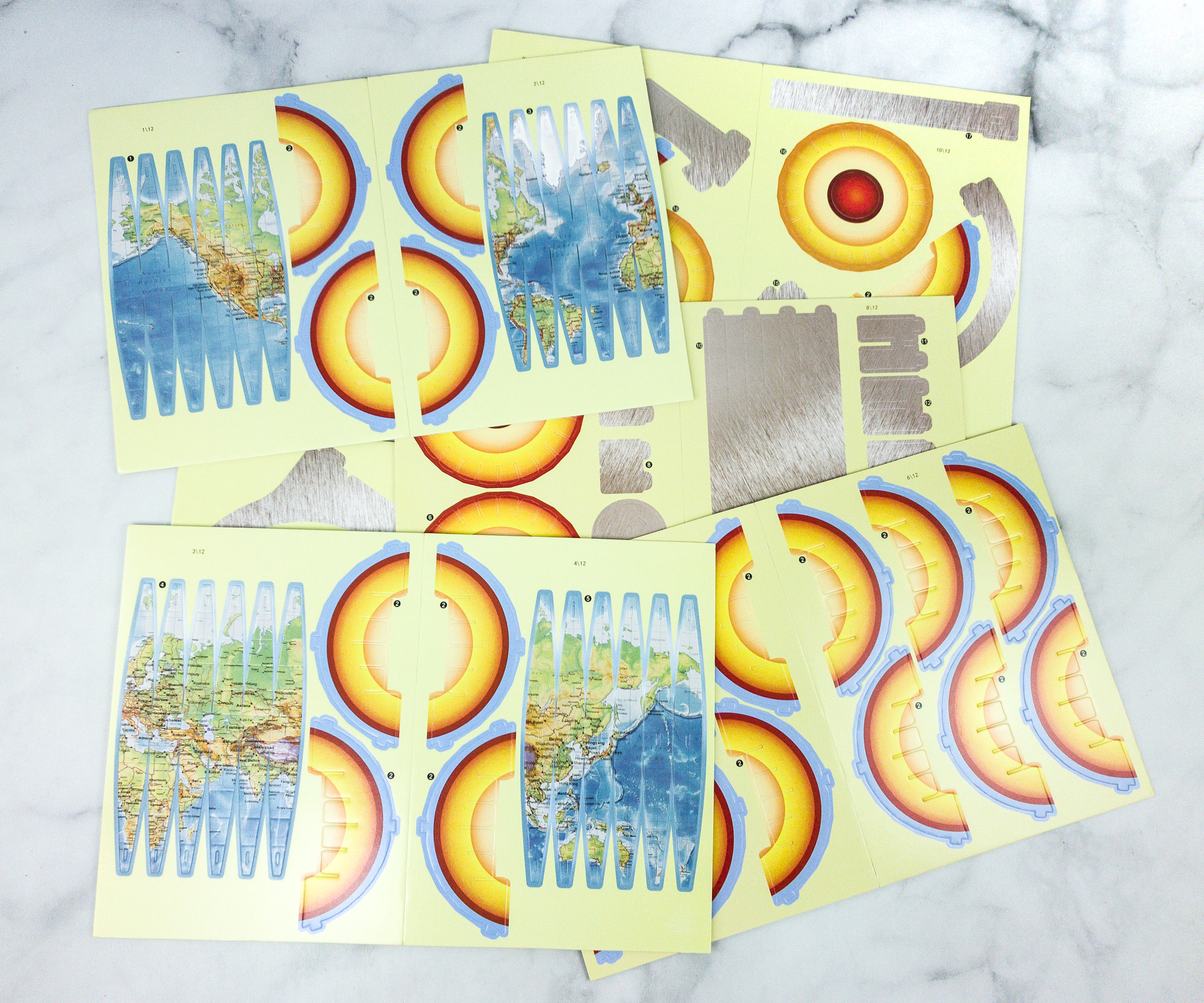 There are several layers that will make-up our globe.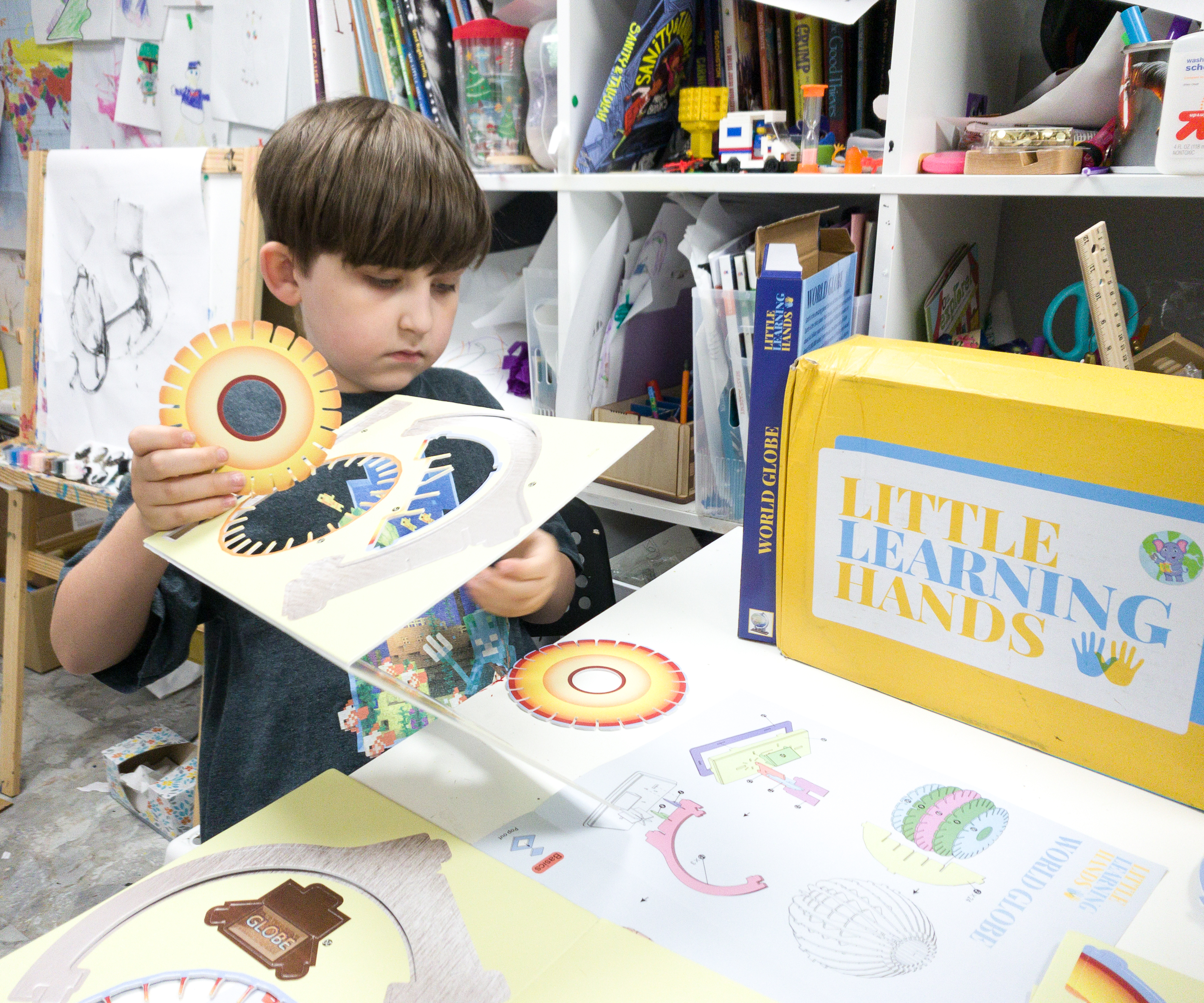 My kids punched-out the different parts.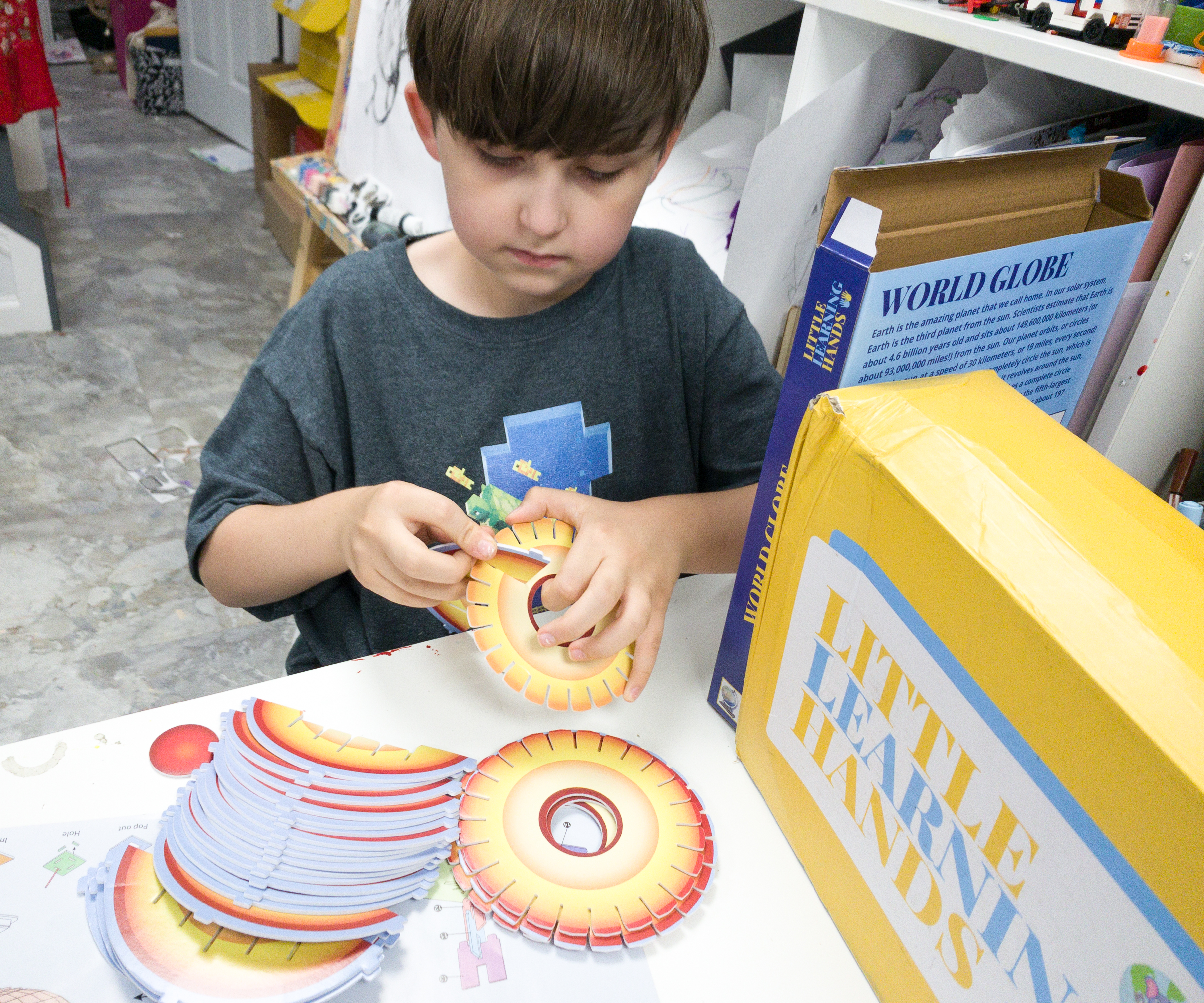 Then, they started building the globe by inserting the parts on their designated slots.
It didn't take long until we saw the globe coming together!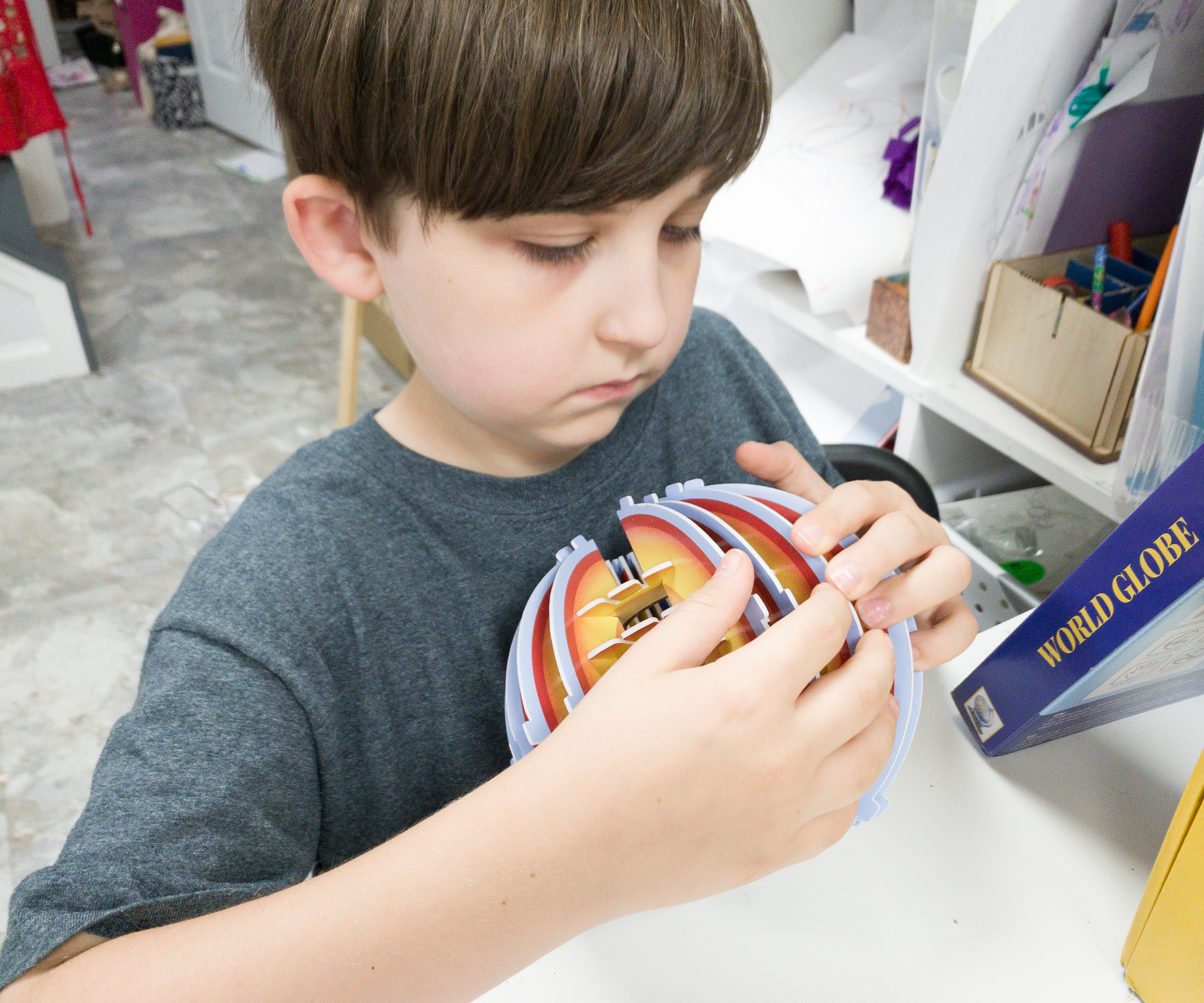 My son was so focused on building the puzzle!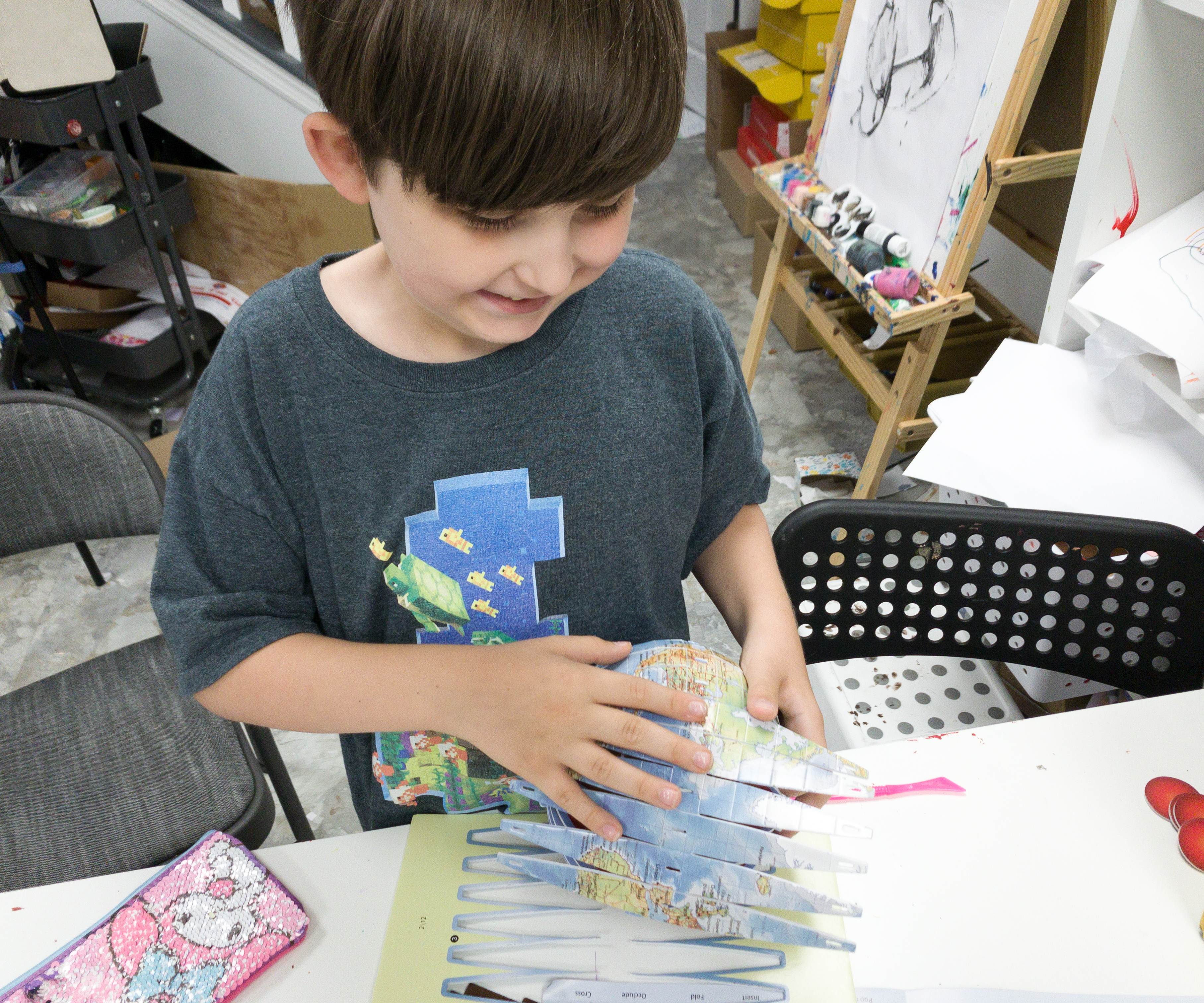 Here, he's on the final layer, and is about to finish the globe!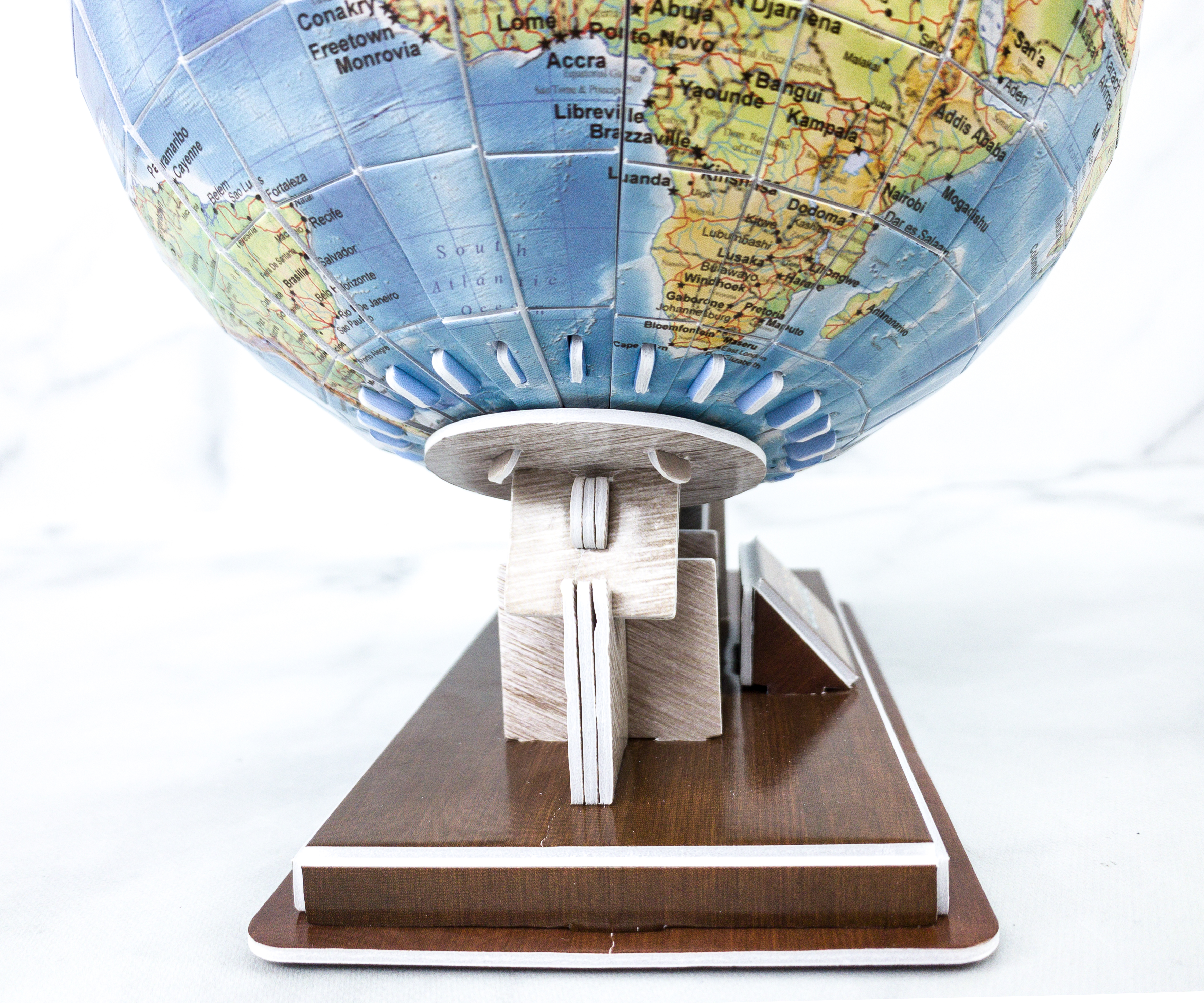 Making the base is another fun part of the 3D puzzle!
The finished globe puzzle looks awesome!
It even comes with a label! This will be a nice addition to any desk, or on top of a bookshelf.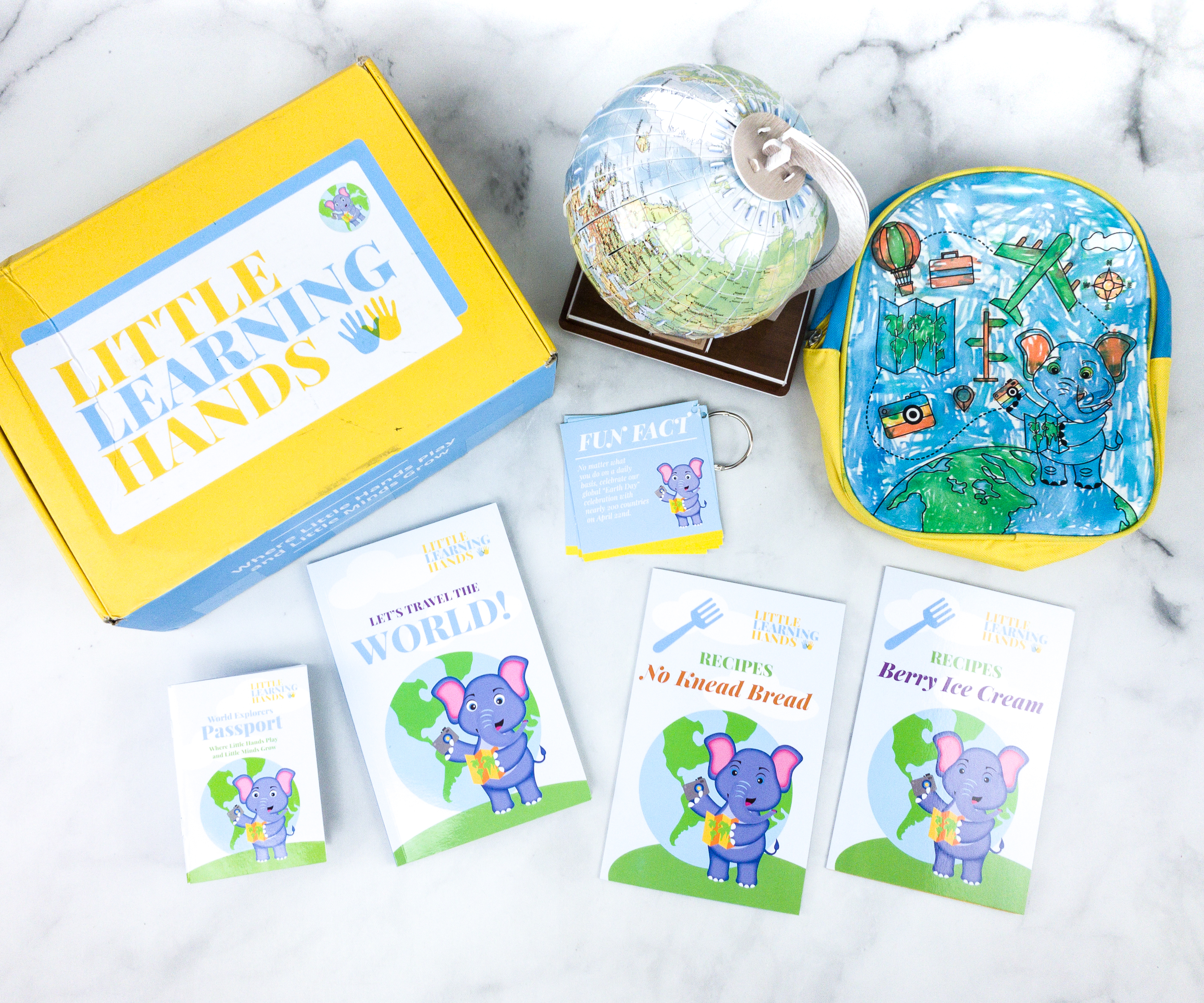 This introduction kit from Little Learning Hands took my kids to a one of a kind learning adventure around the world! They enjoyed the journey, from trying out the recipes to learning more about the different continents. The table talk cards are also a nice inclusion, as they encourage fun and meaningful conversations in the family. Of course, our favorite part is building the 3D globe puzzle! The final product is already on display and we can't help but play with it and learn new geography. We love our first kit overall! This has been a great introduction to what Little Learning Hands has to offer! Another great thing about this subscription is that they have different themes monthly, so kids always have something new to look forward to!
What do you think of the Little Learning Hands box?
Visit Little Learning Hands World Explorer to subscribe or find out more!